For all the best things to do in Port Douglas, I've rounded up my favourite activities to help you plan your trip.
Back in 2014 when the Sailor and I first hopped on a one-way flight to Australia, we quickly followed the sunshine up the coast from Sydney and landed in Port Douglas. It was a place I'd never heard about but always dreamed of- it took all of two minutes to decide to settle here! If you've visited then you'll understand why.
Port Douglas- or simply Port or Port Dougie to her residents, is a unique and special beach town that I happily called home for three years.
It's surrounded by so much incredible nature like the World Heritage listed Daintree Rainforest and The Great Barrier Reef, plus jaw-dropping beaches, award-winning restaurants, the friendliest locals, stunning scenery, access to waterfalls, waterholes, remote hiking trails and aboriginal culture… the list goes on.
Despite being just a pocket-sized peninsula, there's enough going on to keep you occupied for a good week or more. So whether you're in town just to flop and drop or head out on an adventure, here are my favourite things to do in Port Douglas! ✣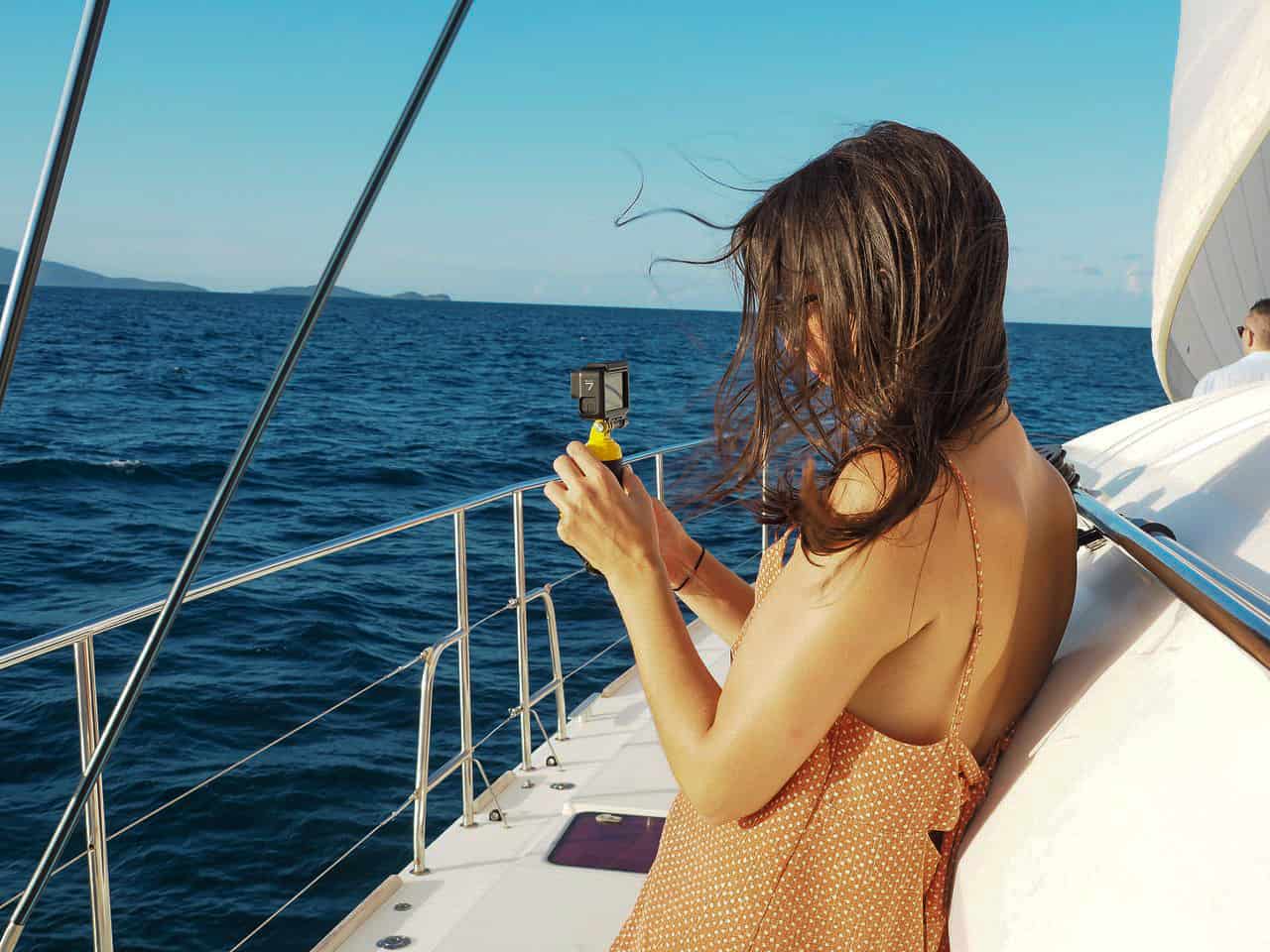 ---
Best Things to do in Port Douglas for 2021
---
As Port Douglas is about the same size as The City of Westminster in London, you have the luxury of being able to cycle anywhere in town in less than 20-minutes (my preferred way to get around), and many resorts loan bikes for free. If you need a ride though, I'd recommend local taxi service 131 008 who charge $6 one-way, or $12 return.
Most activities in this article are directly in Port Douglas but a few spots are a 20-minute drive away in the Douglas Shire. If you don't have your own wheels then there's a few car hire companies in town. Uber does operate here but there's not always drivers available so it can't be relied upon.
---
Things To Do In Port Douglas:
Best On Water
---
1. Snorkel or Dive The Great Barrier Reef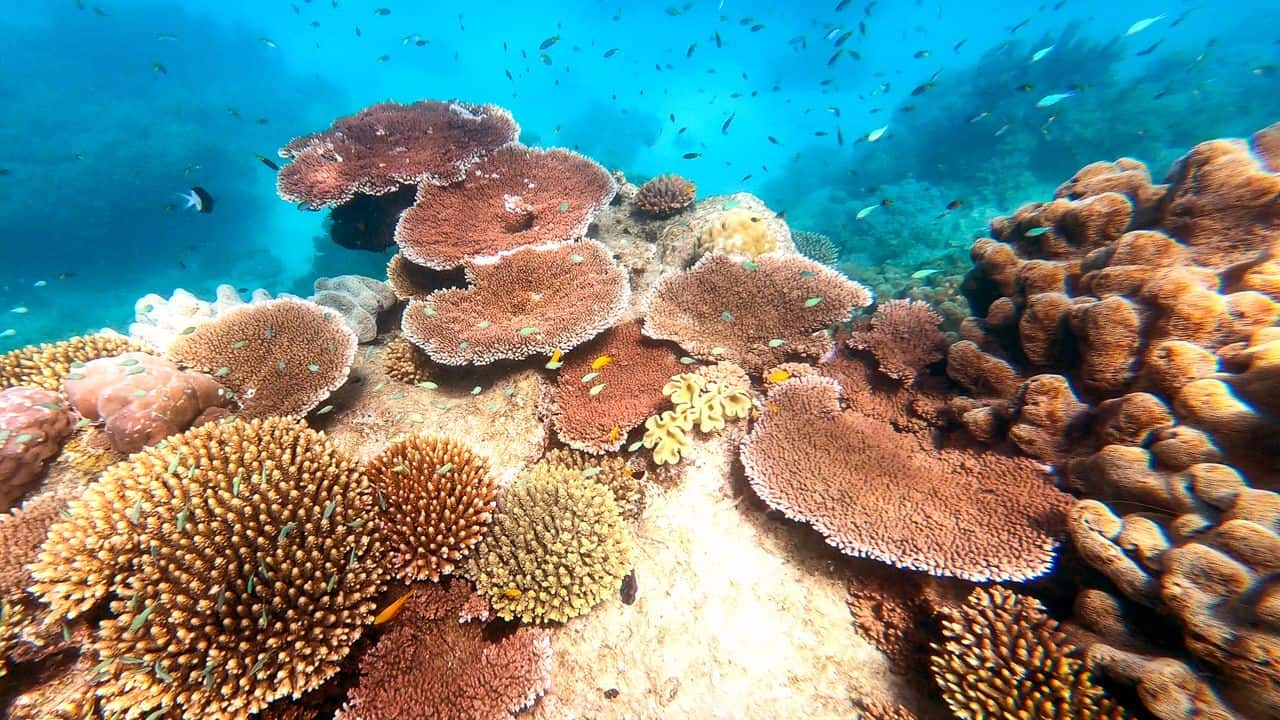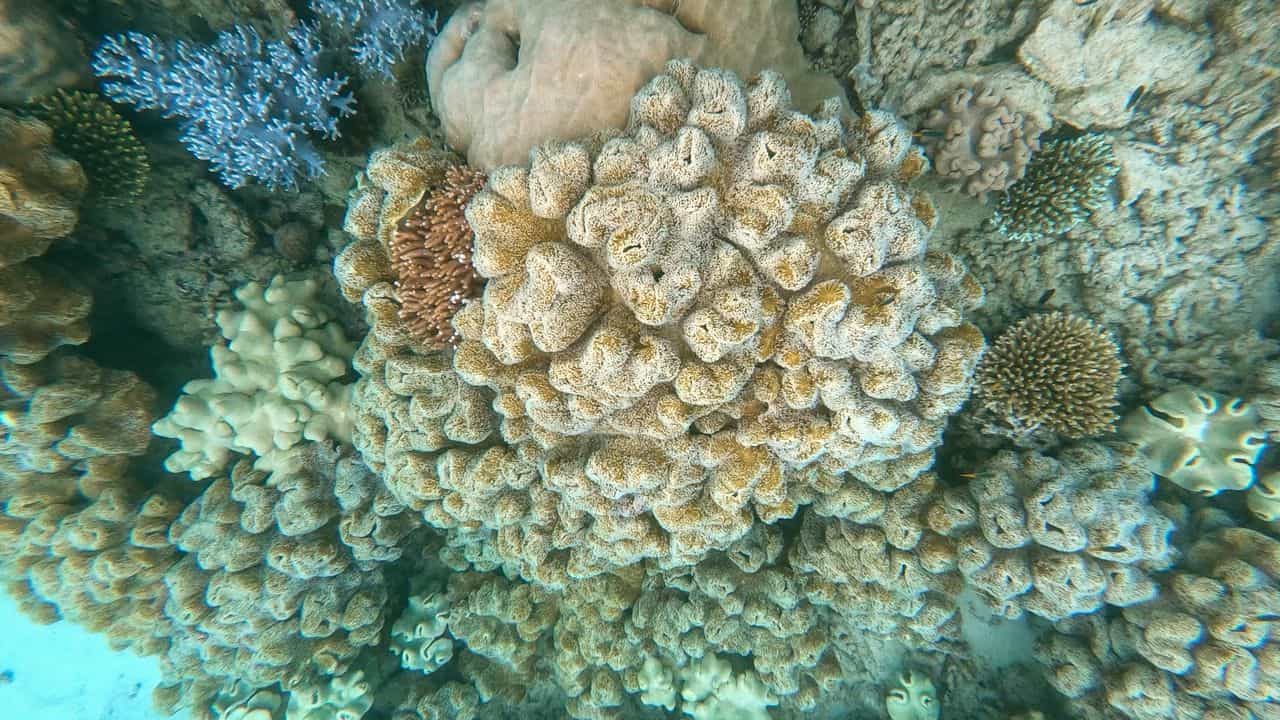 Visiting the GBR is undoubtedly the most popular activity for visitors to Port Douglas, as it should be. Whilst the reef has experienced it's fair share of stress from climate change, there are still many awe-inspiring sites that will make you fall in love with it, as it did with us.
My favourite Great Barrier Reef experience so far was visiting Mackay Coral Cay from Port Douglas last year. There was a fantastic diversity of marine life and we saw everything from stingrays and turtles, to giant clams and gorgeous coral gardens. It does take a bit longer to get to these Outer Reef spots but it's worth the extra time to get there, and a perk to going from Port over Cairns is that many operators take fewer guests.
You can find out more about my experience snorkelling with Sailaway here.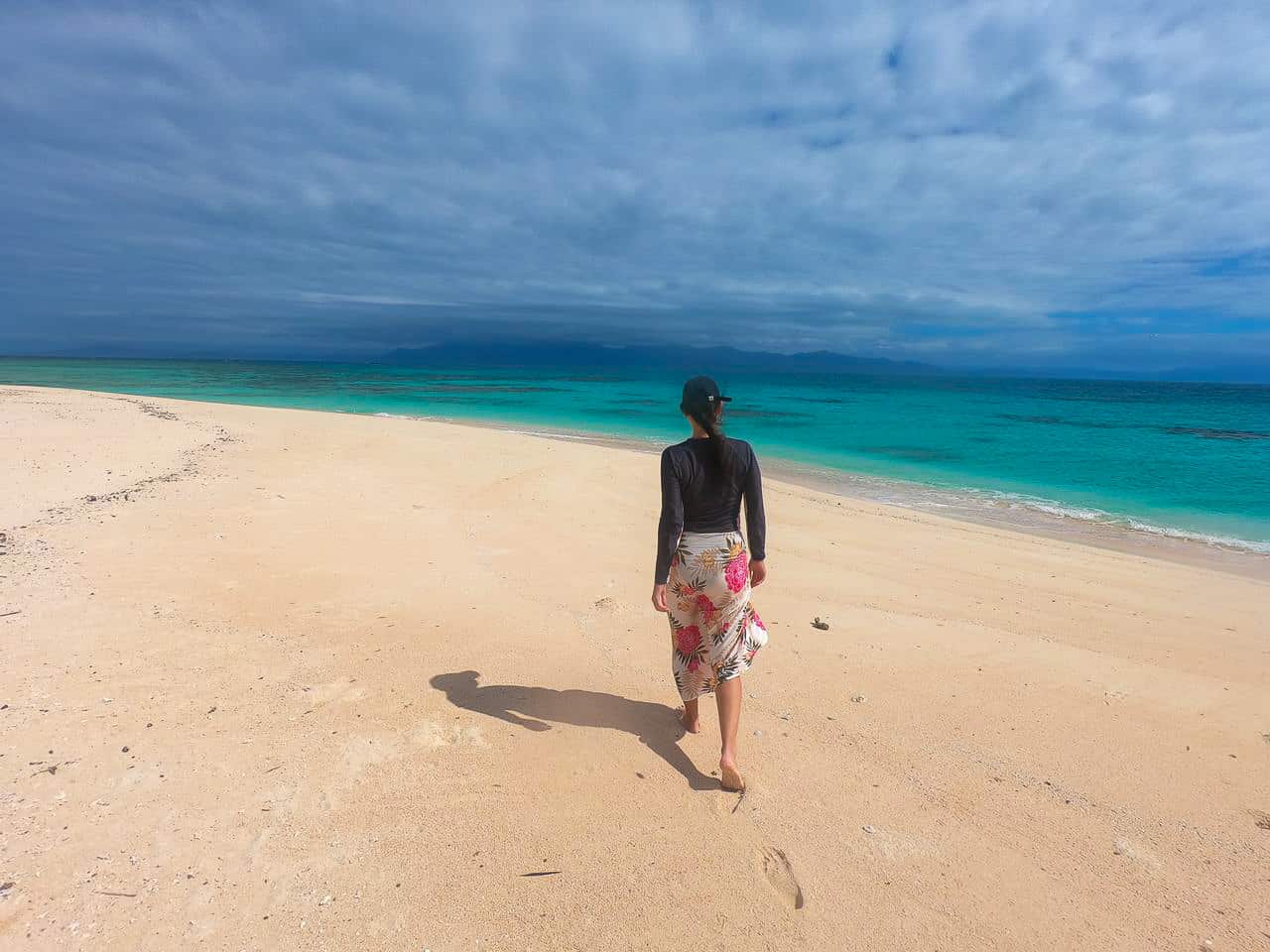 Here are my top four picks for smaller, locally owned and eco-certified reef operators that all offer tours with a marine biologist.
◇ Sailaway ~ snorkel & sail
I've had fantastic experiences both snorkelling and sunset sailing with Sailaway. The company is committed to sustainability and their luxury catamaran is primarily driven by wind power which is a great way to reduce your carbon footprint. 
Outer Reef tours are small (45 people max) – see this outer reef experience.
◇ Wavelength ~ snorkel only
Wavelength are involved in a number of conservation projects and are committed to low impact tourism. They visit three snorkel friendly spots along Opal, St Crispin & Tongue Reef, chosen on the day by the skipper and their maximum tour group size is 48. View their full-day outer reef tour.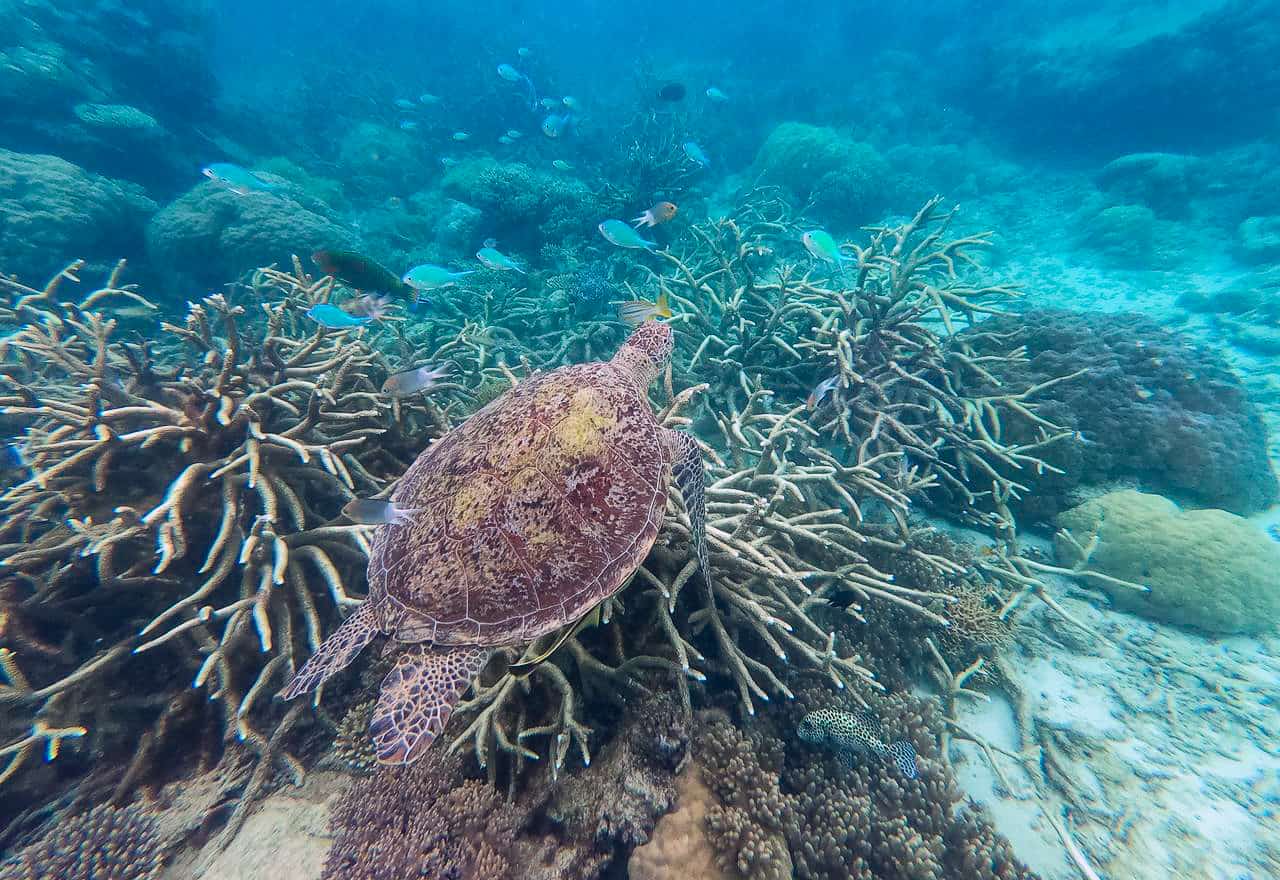 ◇ Poseidon ~ snorkel & dive
Poseidon lead a snorkel & dive cruise to Agincourt Ribbon Reefs (there's a few reefs here) and Escape Reef along the the Outer GBR. They also have a special permit which allows guests to swim with Dwarf Minke Whales. Certified scubies can enjoy 3 dives, and they offer diving courses at an additional cost. See their full-day outer reef cruise or view their diving course.
◇ Calypso ~ snorkel & dive
Calypso also lead a snorkel & dive cruise to three outer reef sites along the Agincourt Reefs, though if there's no divers in your party then it's best to hop on their snorkel only boat which takes you to shallower, more snorkel-friendly sites along Opal Reef. Half-day tours to Low Isles are available too, as well as certified diving courses. Check out their outer reef trip or see their certified dive courses.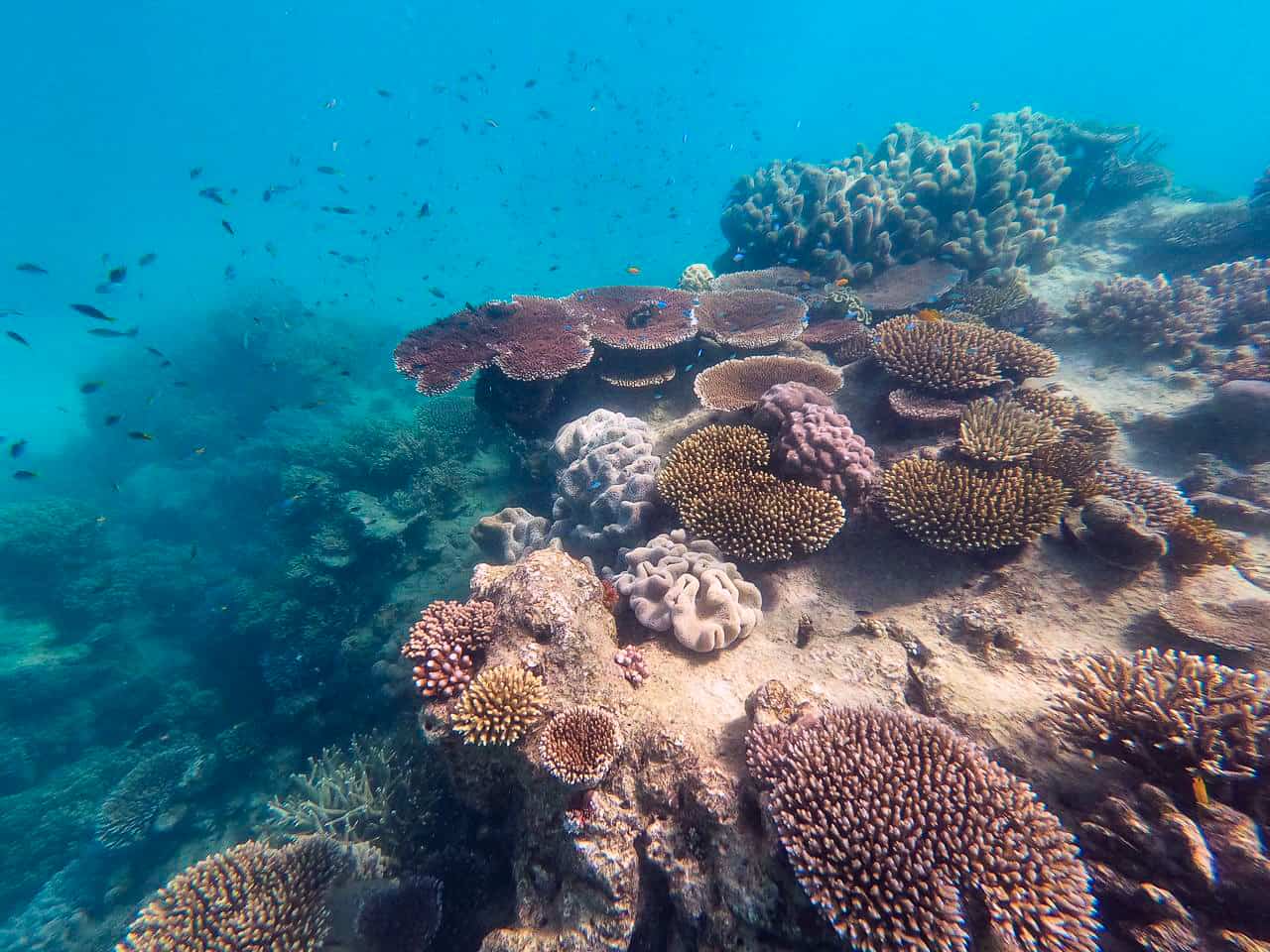 Remember to pack...
reef safe sunscreen! 🙌🏼 Most commercial brands have harmful chemicals which can induce a bleaching response in coral. Try to go for a natural or mineral-based sunscreen where zinc or titanium dioxide are the active ingredient. Avoid aerosols, ones containing oxybenzone, octinoxate, parabens, cinnamates & check ingredients are 'non-nano'. Gosh, that's a lot! I usually go for the
Surf Life Saving
range which you can find in town.
---
2. Sail at Sunset
There are heaps of sunset spots in Port Douglas, but this is a more fancy and special way to enjoy it. If you don't manage to get out on a reef trip, then heading out for a sunset sail is another great way to appreciate the thrills of the ocean without getting your hair wet.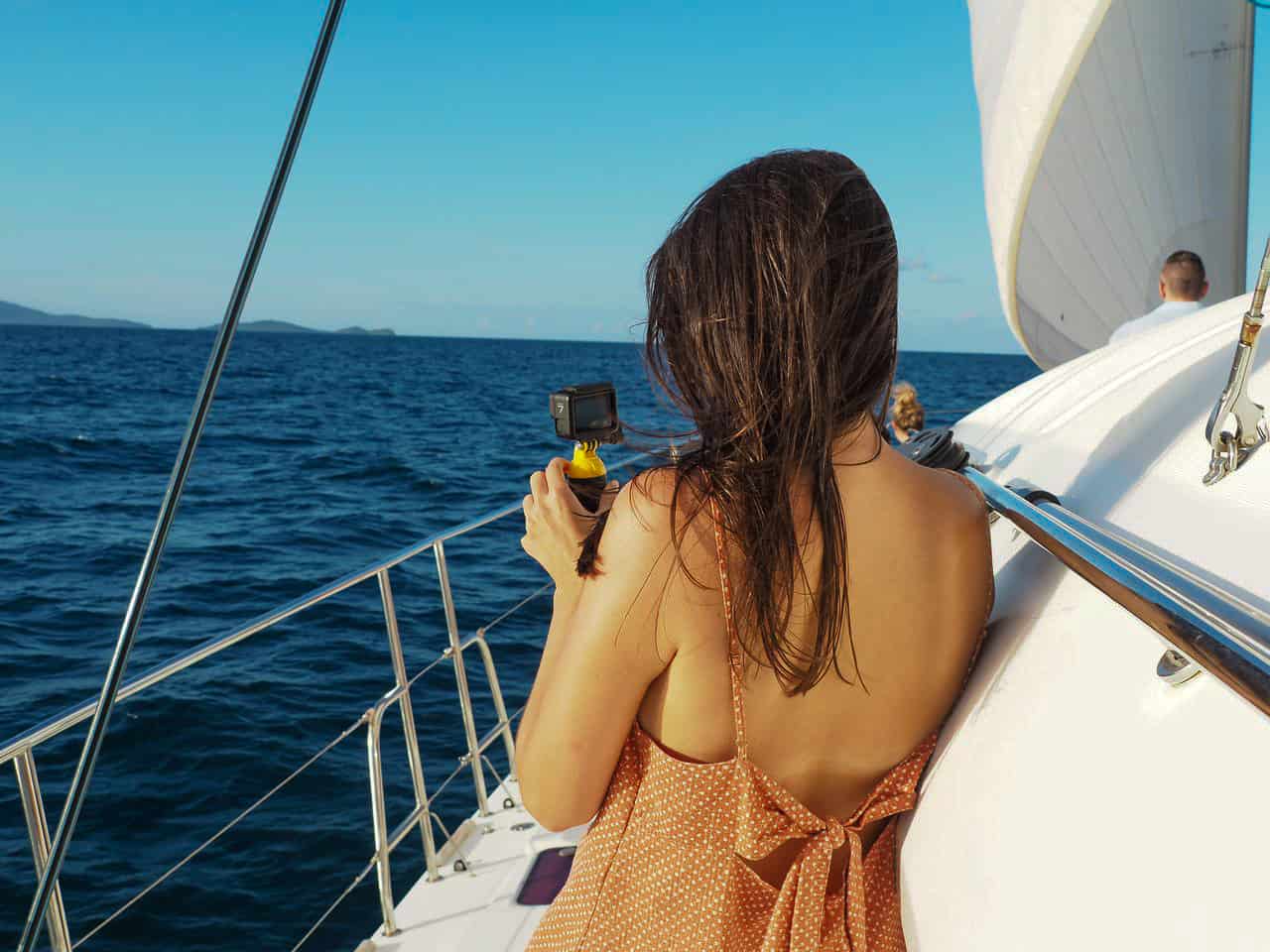 The experience usually lasts for an hour and a half and it's a super chilled evening that finishes right before dinnertime, with great coastal views, good vibes, good company, plus complimentary drinks and finger food upon arrival. As a local we don't often get out on the water as much as we should and the experience reminded me what we're missing.
There's a few local operators offering this tour:
◇ Sunset Sail with Sailaway : We went with these guys as they offered a 2-for-1 deal for locals during the Feb-March low season. The team were super hospitable and took good care of us from start to finish. We had canapés & bubbles upon arrival on their super saucy catamaran (+ drinks to purchase after). I left feeling really revitalised, if not a little tipsy.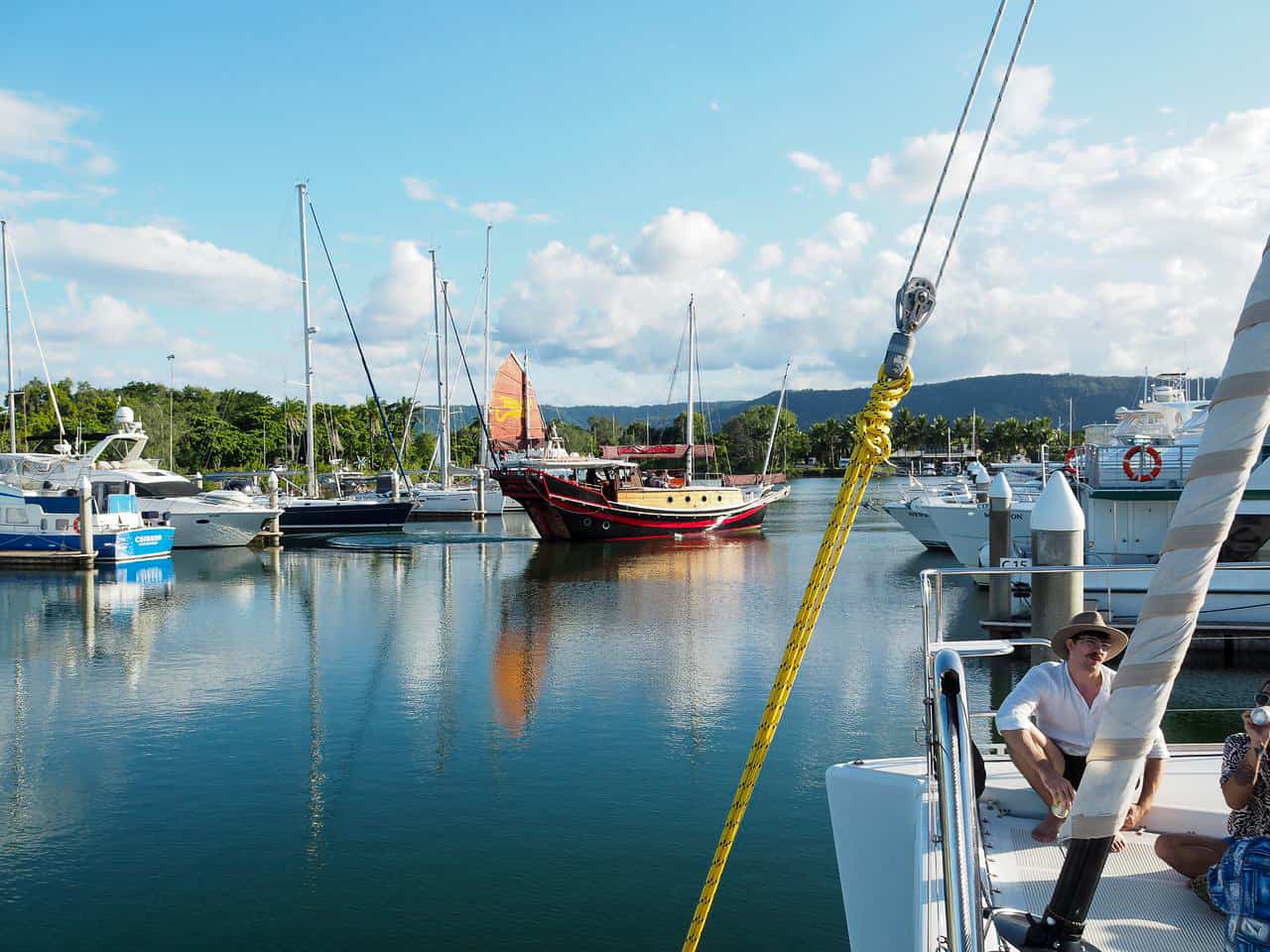 ◇ Shaolin Sunset Sailing : The newest addition to the sunset sailing club since 2016, Shaolin is a unique timber junk boat that originates from China and offers a slightly different experience. Yum Cha canapés and drinks are offered upon arrival.
◇ Indigo 2 : Also a luxury catamaran but offers a 2-hour sunset sail with BYO drinks, and they cap numbers to 12 guests only for a more intimate experience.
---
3. Mossman River SUP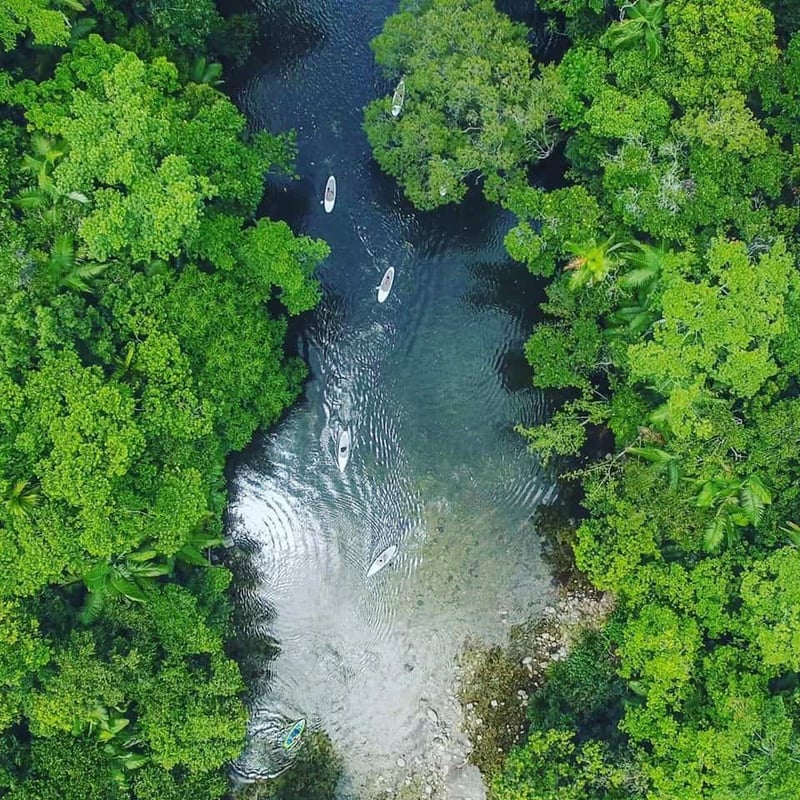 This is one of my favourite things to do in Port Douglas. Mossman River runs through the Daintree National Park which is a truly majestic place, and SUP-ing here is a really low-impact way to enjoy these surroundings. I always leave feeling really energised and inspired.
Local operator Windswell offers daily SUPs from here at 9am or 2pm. If you're good at getting up early then they also offer a sunrise session along Four Mile Beach.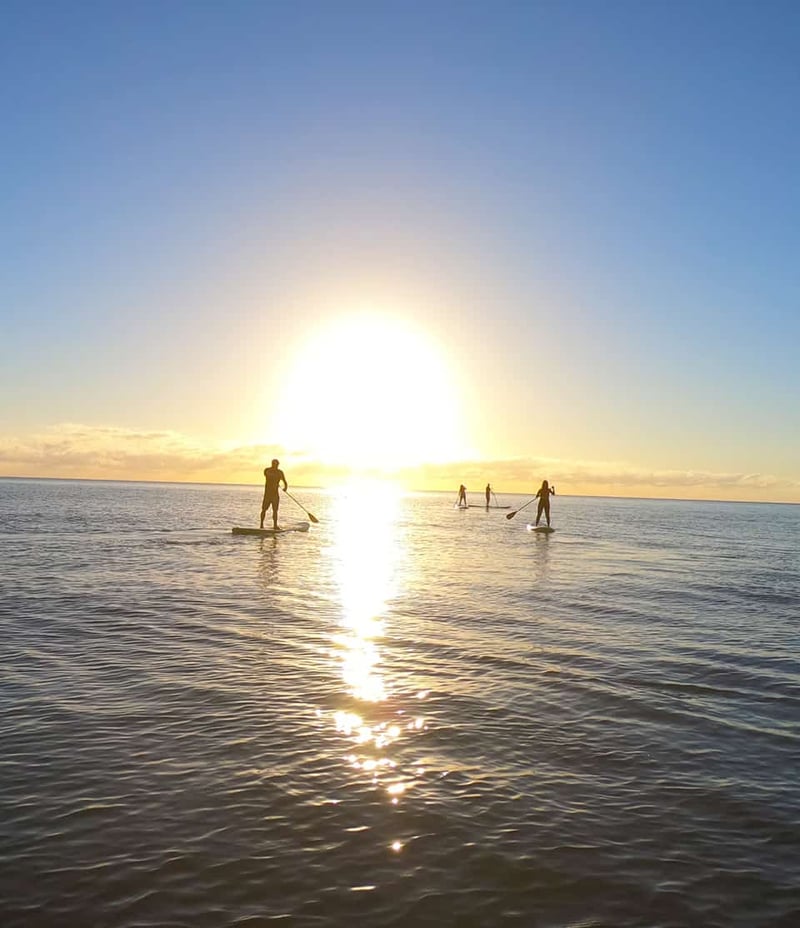 ---
4. Watersports on The Beach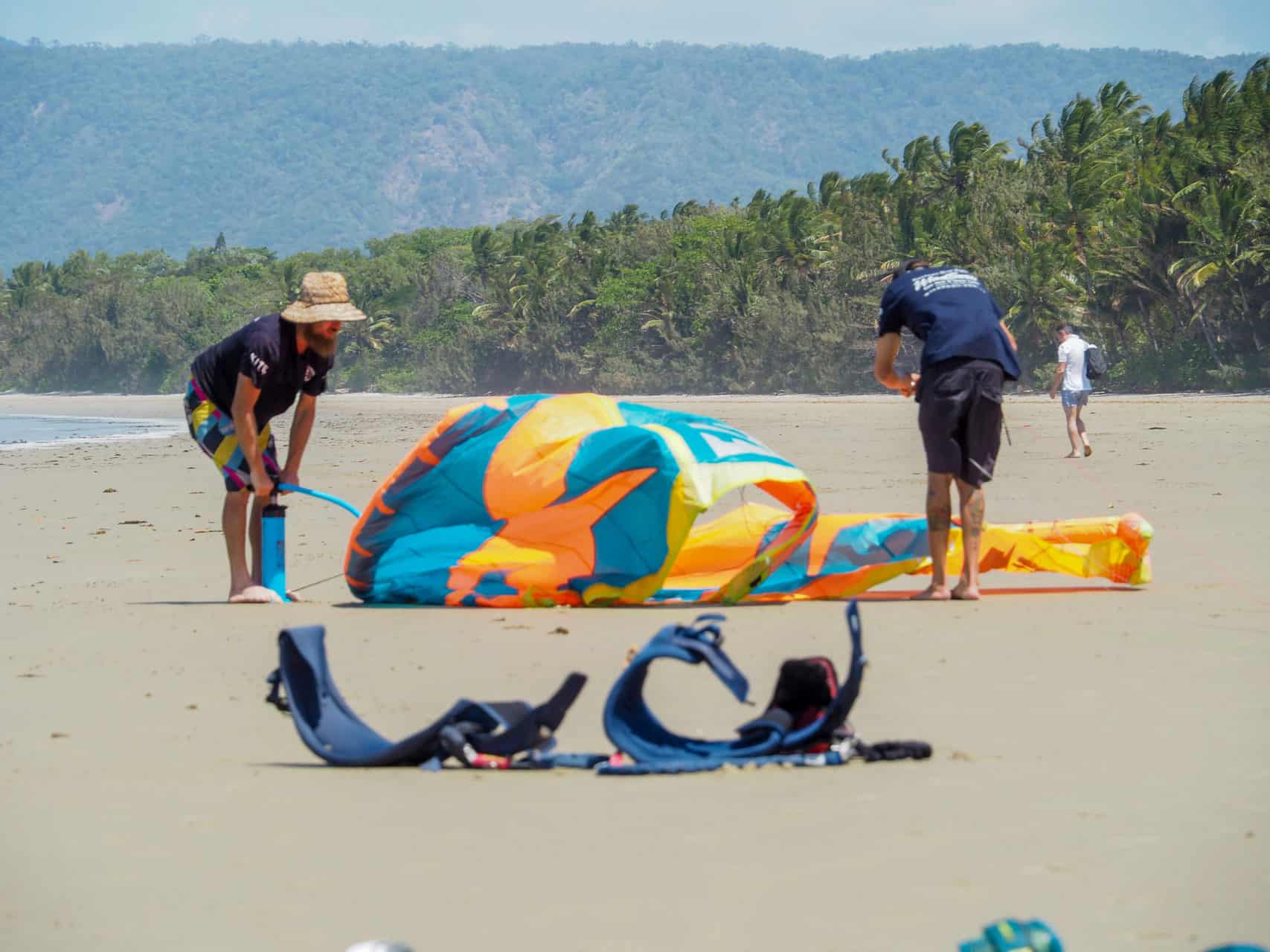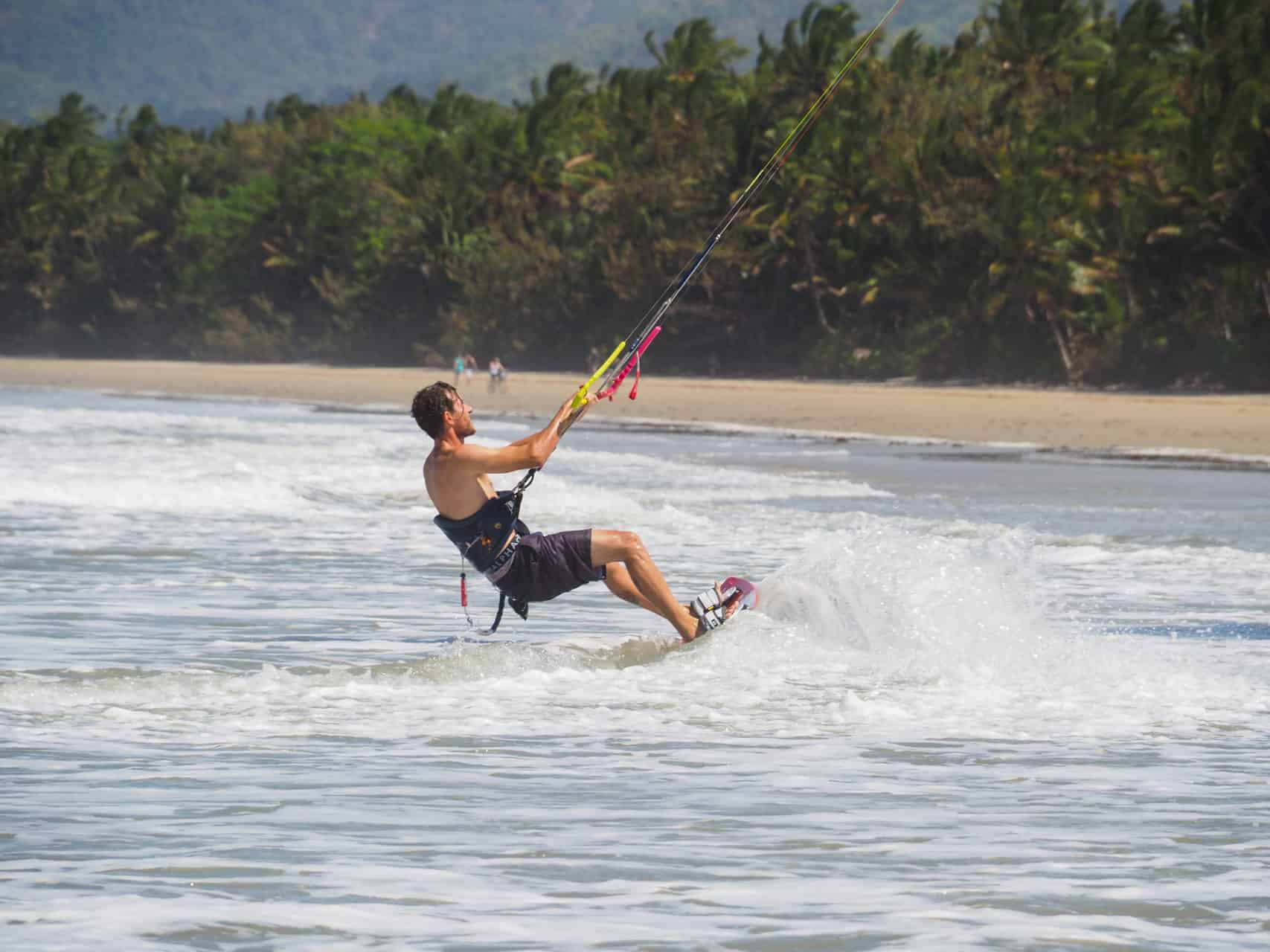 Kiteboarding
As a beginner kiteboarder, Four Mile Beach has been a really good spot to learn (particularly when there's fewer waves!) and it's equally great for experienced riders. The water is perfectly shallow with sandy bottoms, zero obstacles and the weather is tropical year-round.
May to October is the main wind season where we get a good stream of cross-onshore northwesterlies where speeds are typically between 12-20 knots.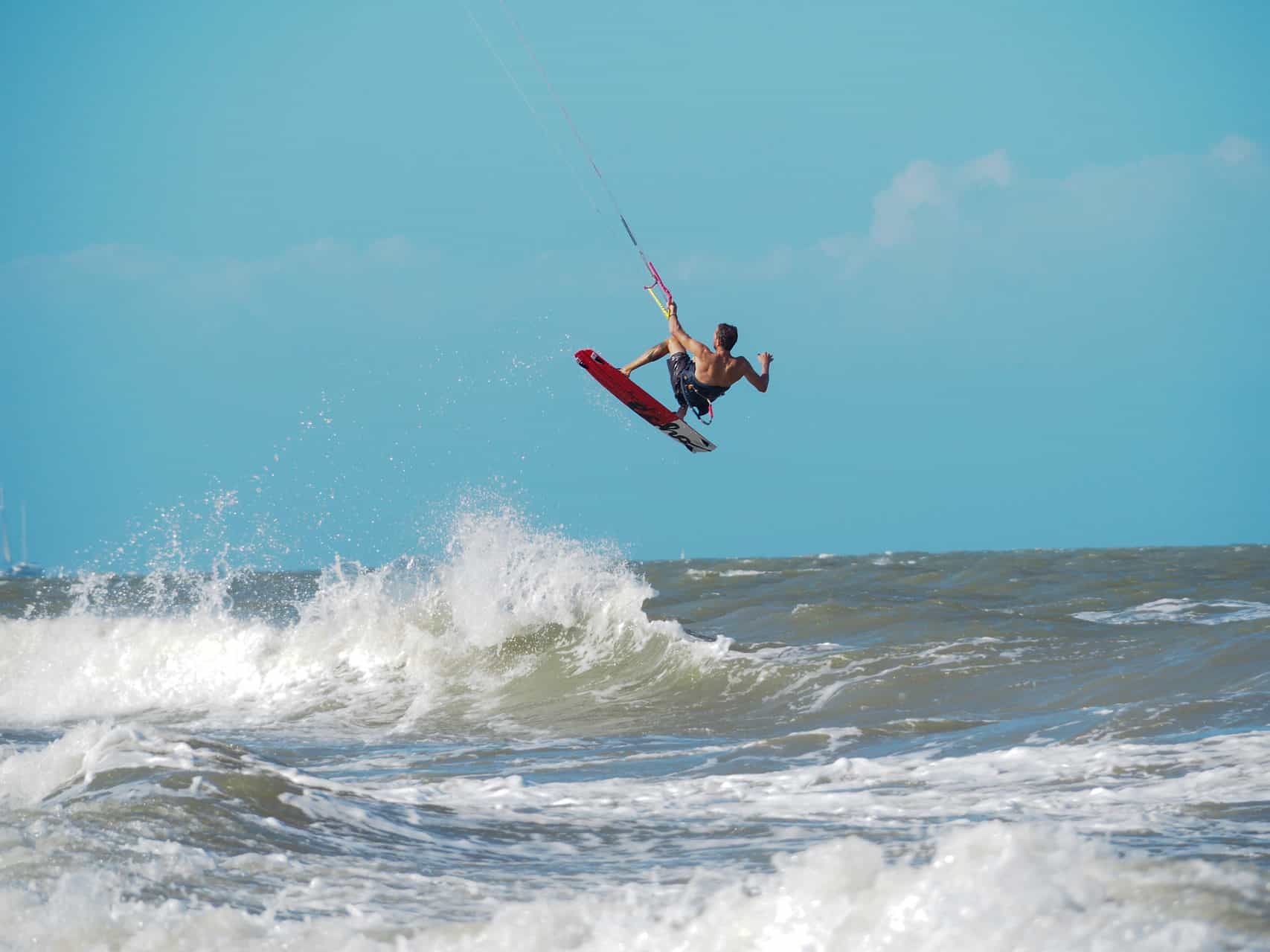 If you've never tried kiteboarding before then you can test the waters with an intro-lesson using a trainer kite first (a smaller version of the real thing). Or if you're ready to go all in then Windswell offer 'zero to hero' courses which teach all the fundamentals before you [hopefully] get up and riding your first 50 meters.
Find out more about my experience doing the course in Thailand!
Wakeboarding
Windswell also offer wakeboarding sessions on Four Mile which is another ripper sundowner activity. 🤙🏻
SUP or Kayaking
During the high season from May to October you can hire SUP boards and kayaks from Port Douglas Watersports who pitch up near the Surf Life Saving Club at the North end of Four Mile Beach. I'd suggest paddling around the rocky headland towards Rex Smeal Park for a good ride (and keep and eye out for turtles!).
Windswell also hire SUP boards at the South End of the beach all year round.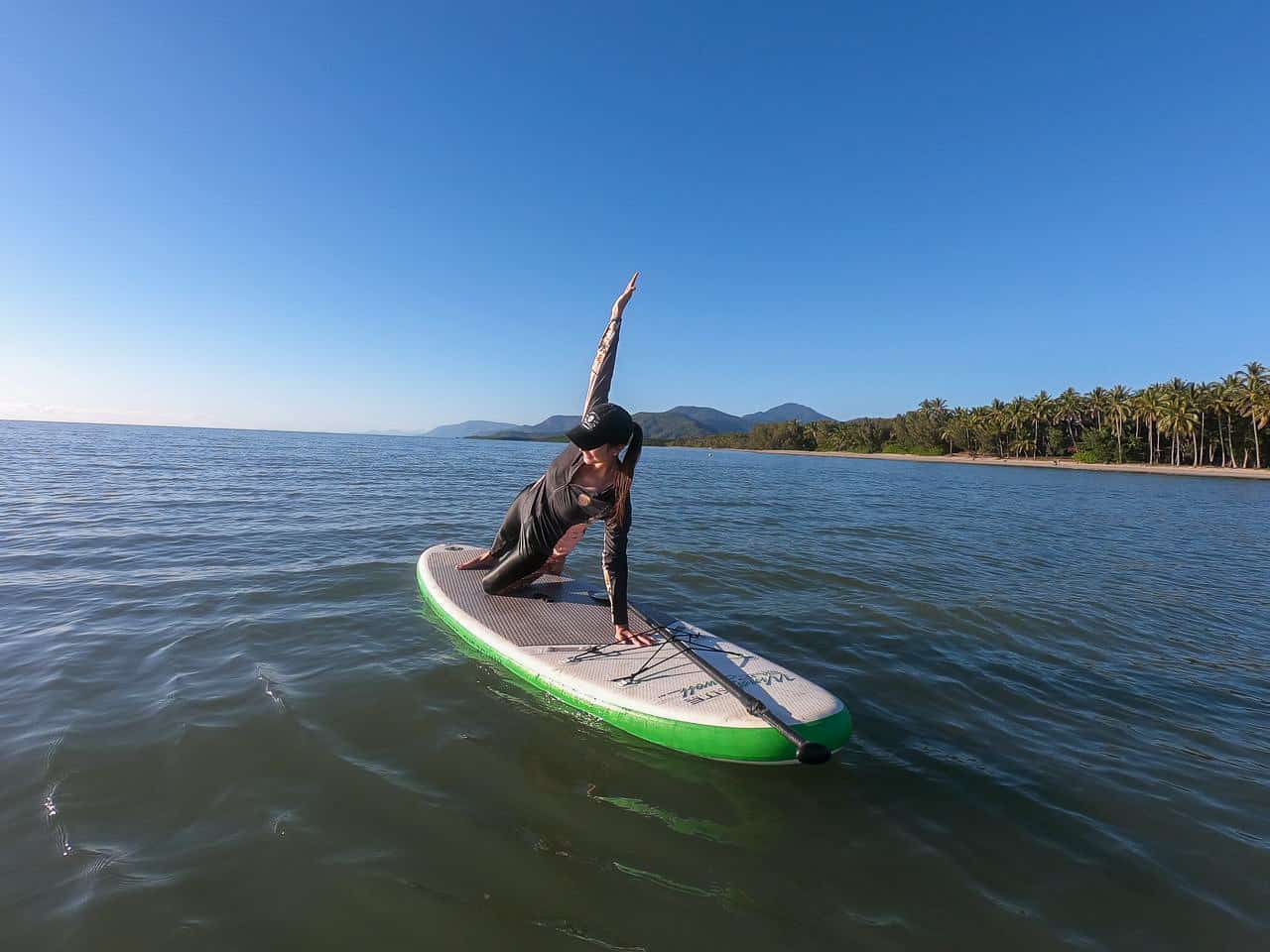 ---
5. Hire A Boat To Croc Spot & Fish
As you're probably aware, not all fauna around here is cute and fluffy! There's a few saltwater crocodiles living up Dickson Inlet and going out to spot one is a bit of a Port Douglas pastime. It's even where the Sailor proposed to me six years ago!
You can hire a tin boat with Port Douglas Boat Hire and drive yourself up around the mangroves. It's a really relaxing way to enjoy these surroundings and you can hire fishing gear too if you's like. We spent two hours here last time but wished we did three as it went really fast.
Be sure to book in advance as they can get pretty busy.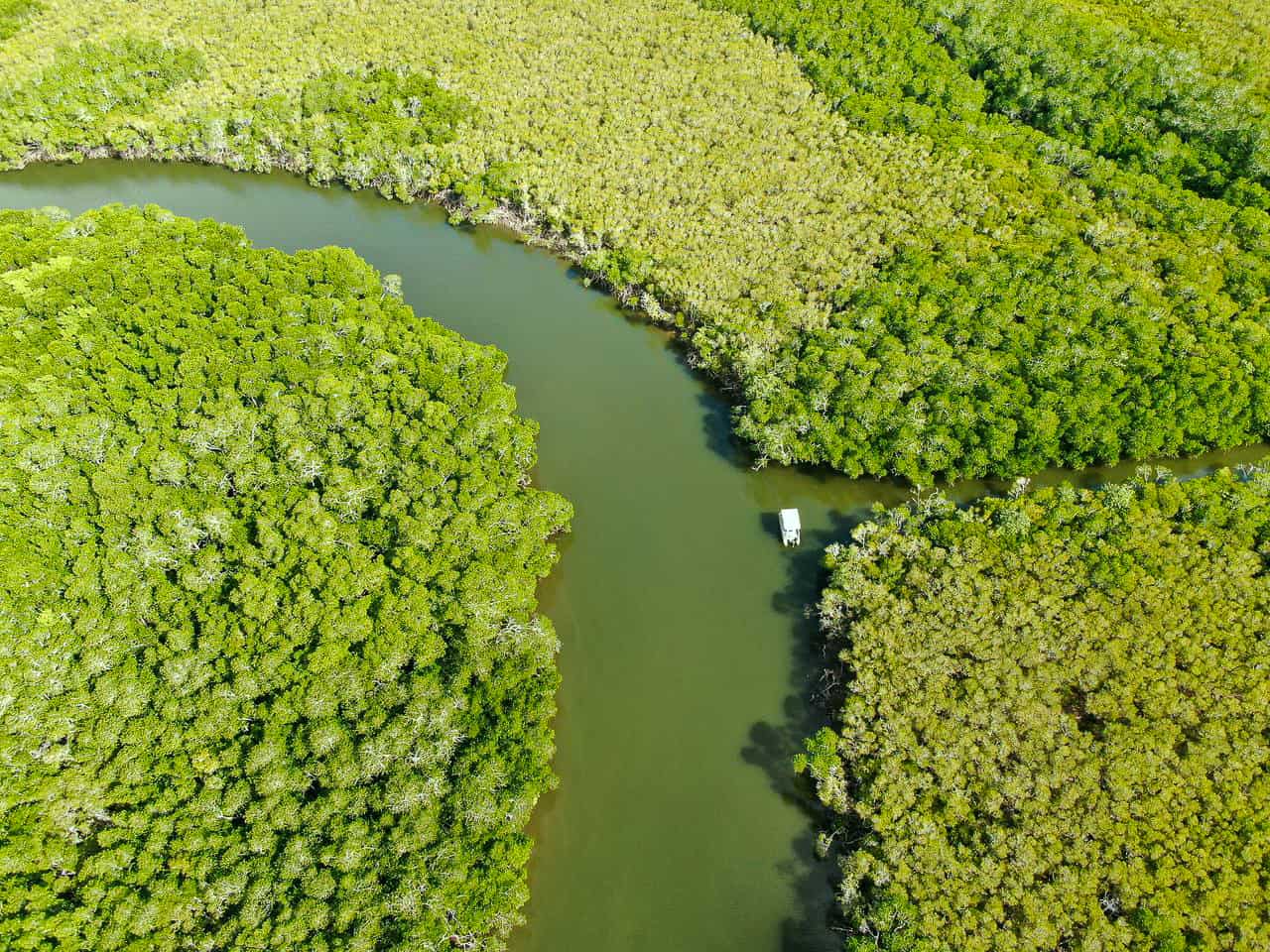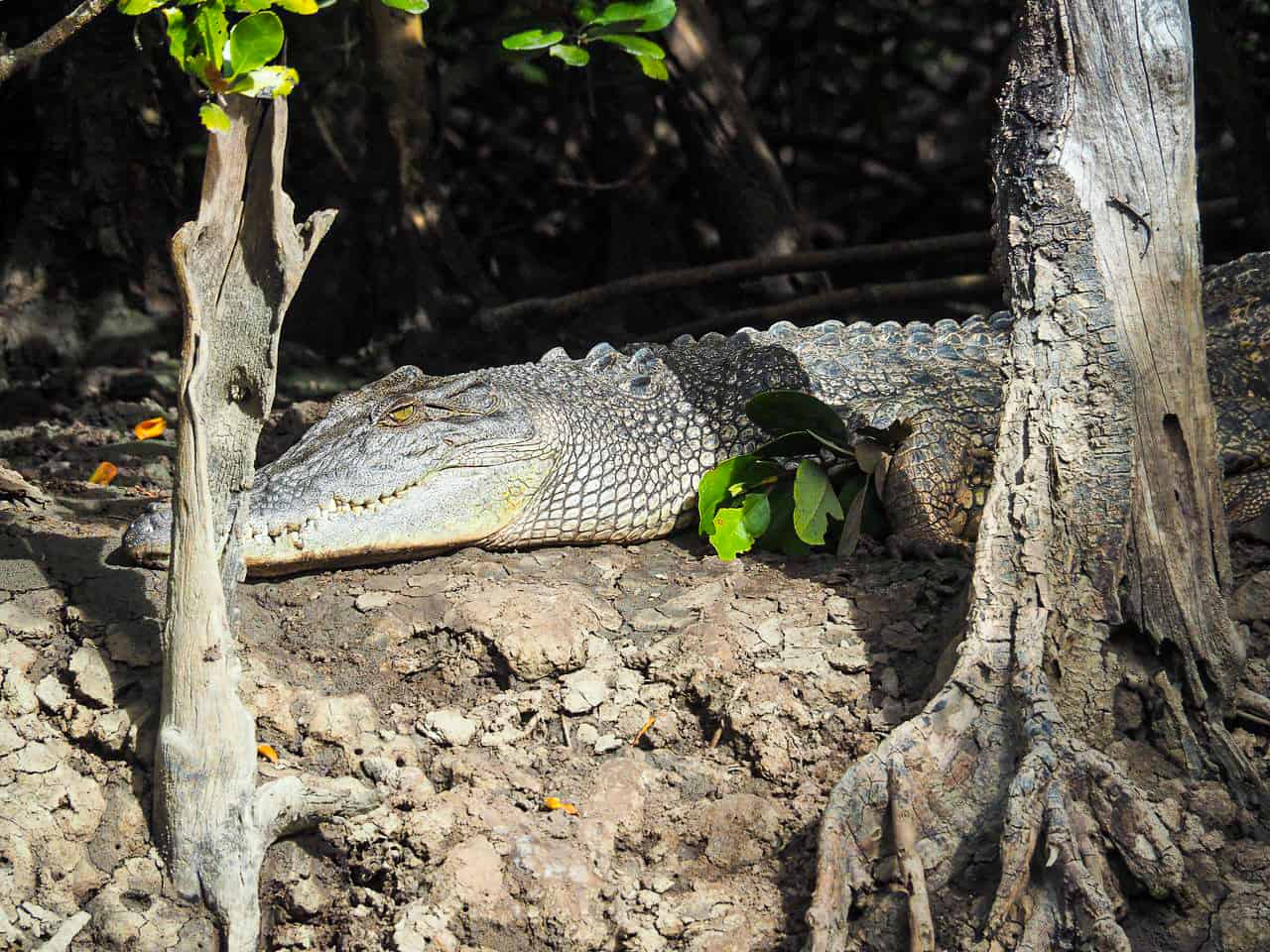 ---
Things To Do In Port Douglas:
Best On Land
---
6. Walk Four Mile Beach & Flagstaff Hill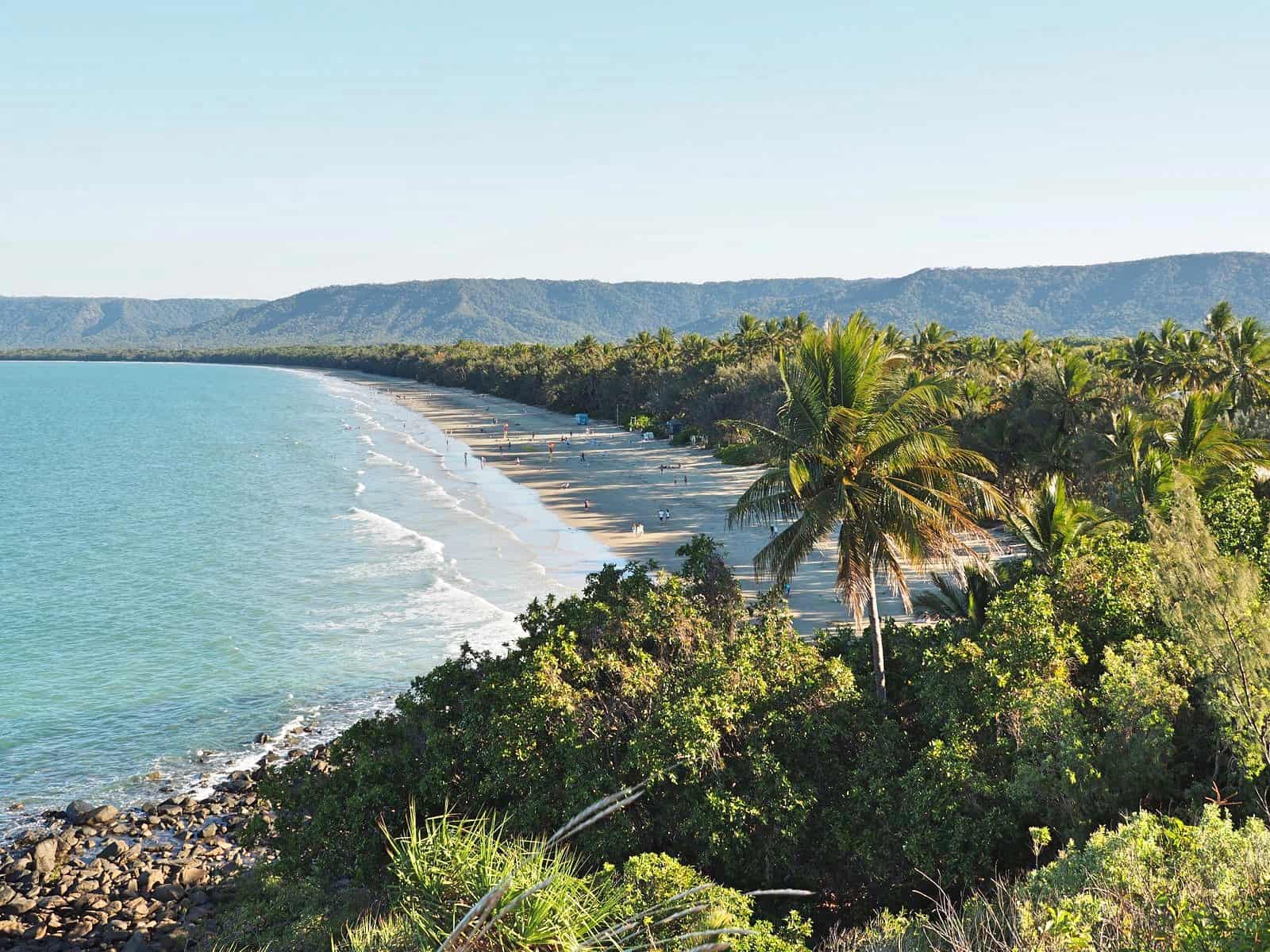 There's a good handful of walking tracks in and around Port Douglas, but this is the only one actually in town. It offers a range of perks from the beach to bush with banging views, so it's the most popular local hike and well-attended by residents.
If you time it right, you can also reach Rex Smeal Park at the end in time for sunset before heading for dinner at one of Port's pukka restaurants.
For more details about this hike, check out my latest post.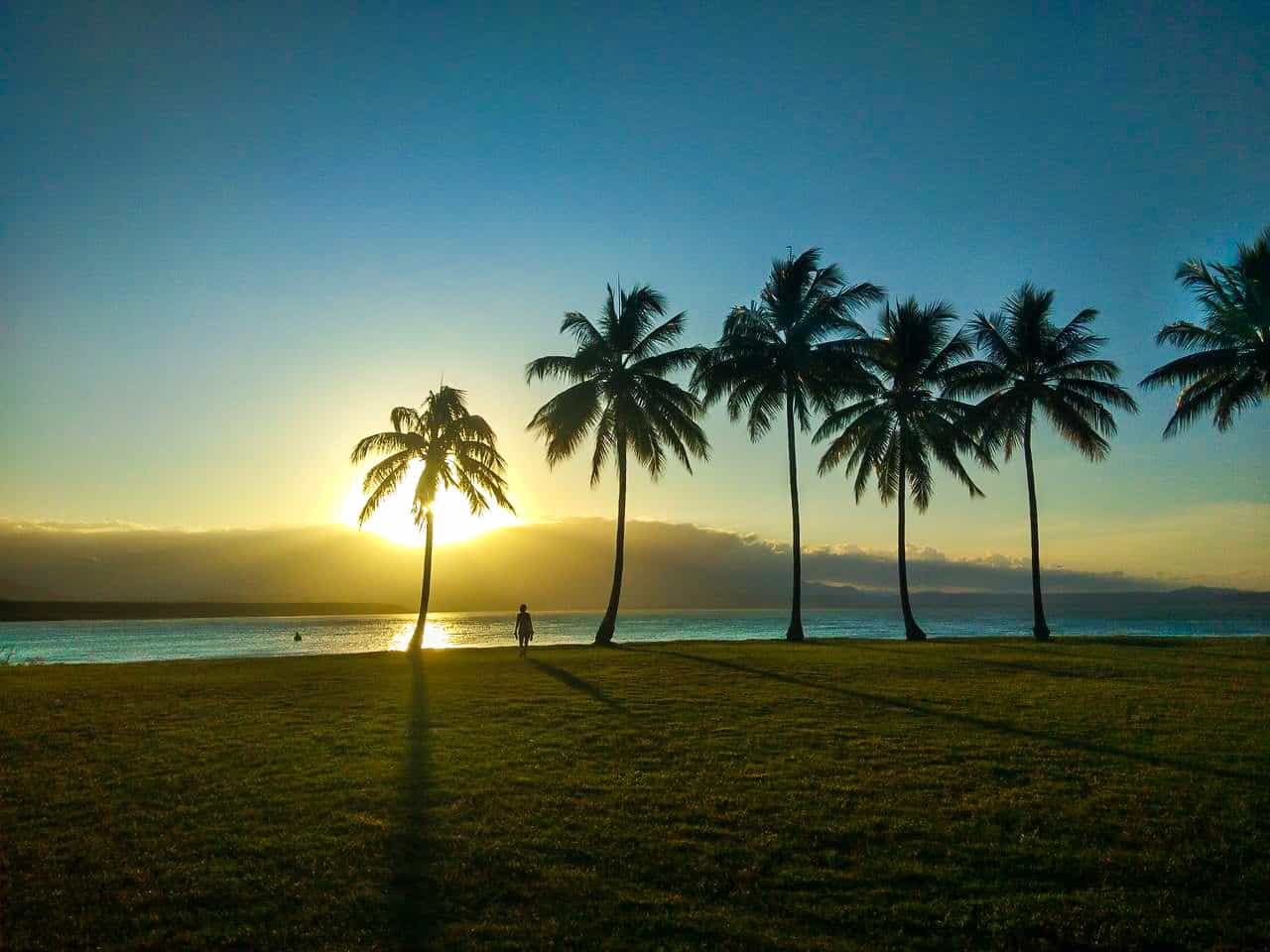 ---
7. Get pampered in paradise
I can't believe it took me two years to finally get a massage in Port Douglas! I used to get them all the time in Malaysia and Thailand, but they're a more of a luxury experience in Australia.
There's quite a few spas in Port as many hotels have them. The one I visited was Adjie Spa on Macrossan Street which is a Balinese Massage Spa. The owner has been practicing since 1996 in Indonesia and then became a lecturer at the Bali International Spa Academy.
I booked for a full body, though once she felt my back, she asked if she could just do just a back massage. Apparently my muscles were bruised and I wasn't breathing properly, I happily obliged. One reason I came was because I felt a lot of back problems recently from stress and sitting at the computer. Her hands worked like magic. She really worked me to get out all the knots and I felt so much looser and rejuvenated after. She was so good that I'm sending the Sailor there next week!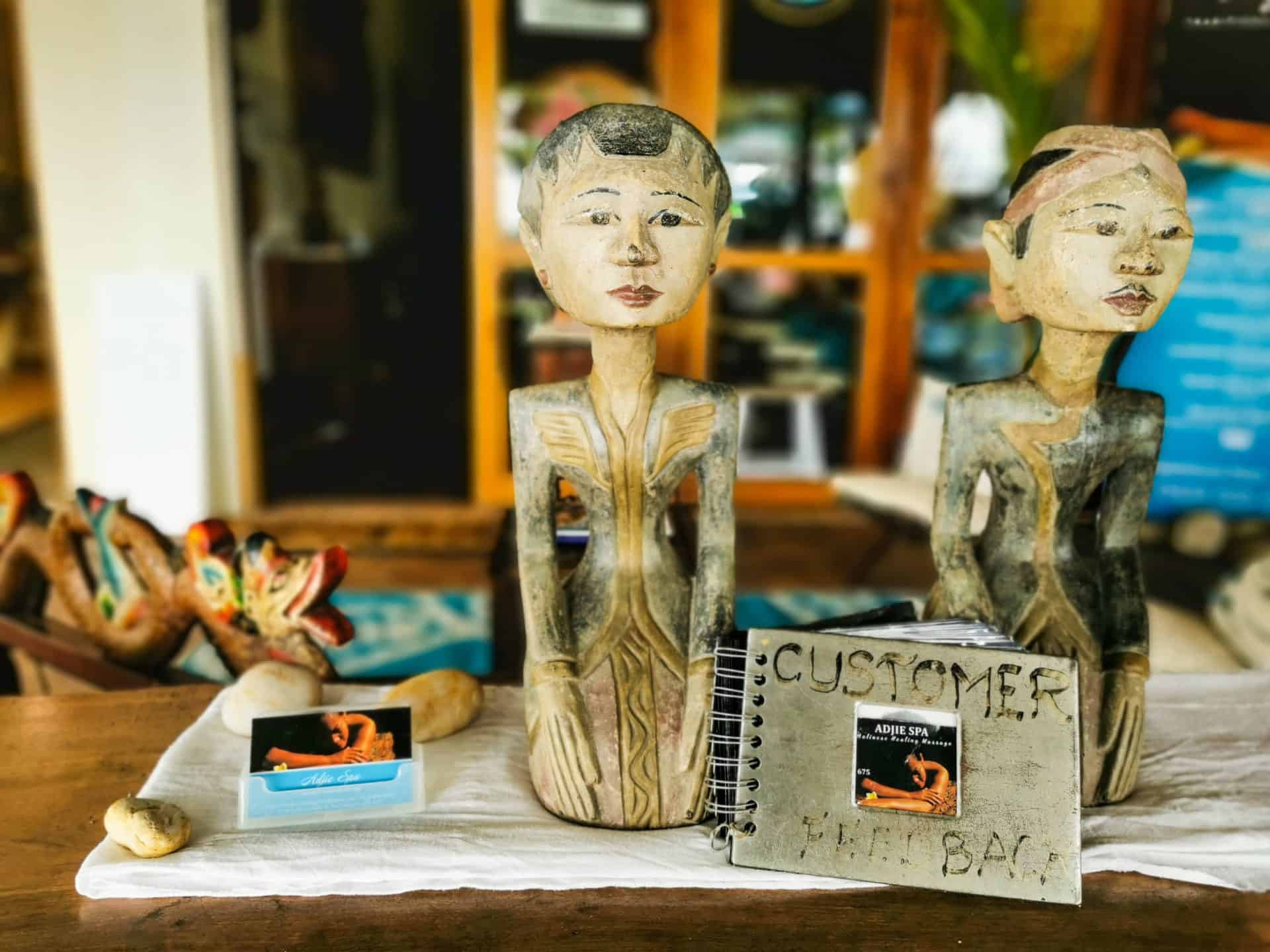 There's about four therapists at Adji but I had the owner who I'd highly recommend. Their current price list is different to what shows on their facebook page- a one hour Full Body Balinese cost $100, and the Back, Neck & Shoulder that I had cost $120, phone in to book.
Otherwise, Deep Retreat in town also have really great reviews. Their therapists specialise in an Ayurveda aromatherapy massages (relaxing or deep tissue) and you get to enjoy time in their Sento bathhouse – book via their website or keep up-to date on FB.
I've also been keen to try out the spa at Niramaya. I love the resort here and the surroundings are more luxurious. The cost of their 1-hour massages are actually pretty reasonable for a resort, starting at $145.
---
8. Shop The Sunday Markets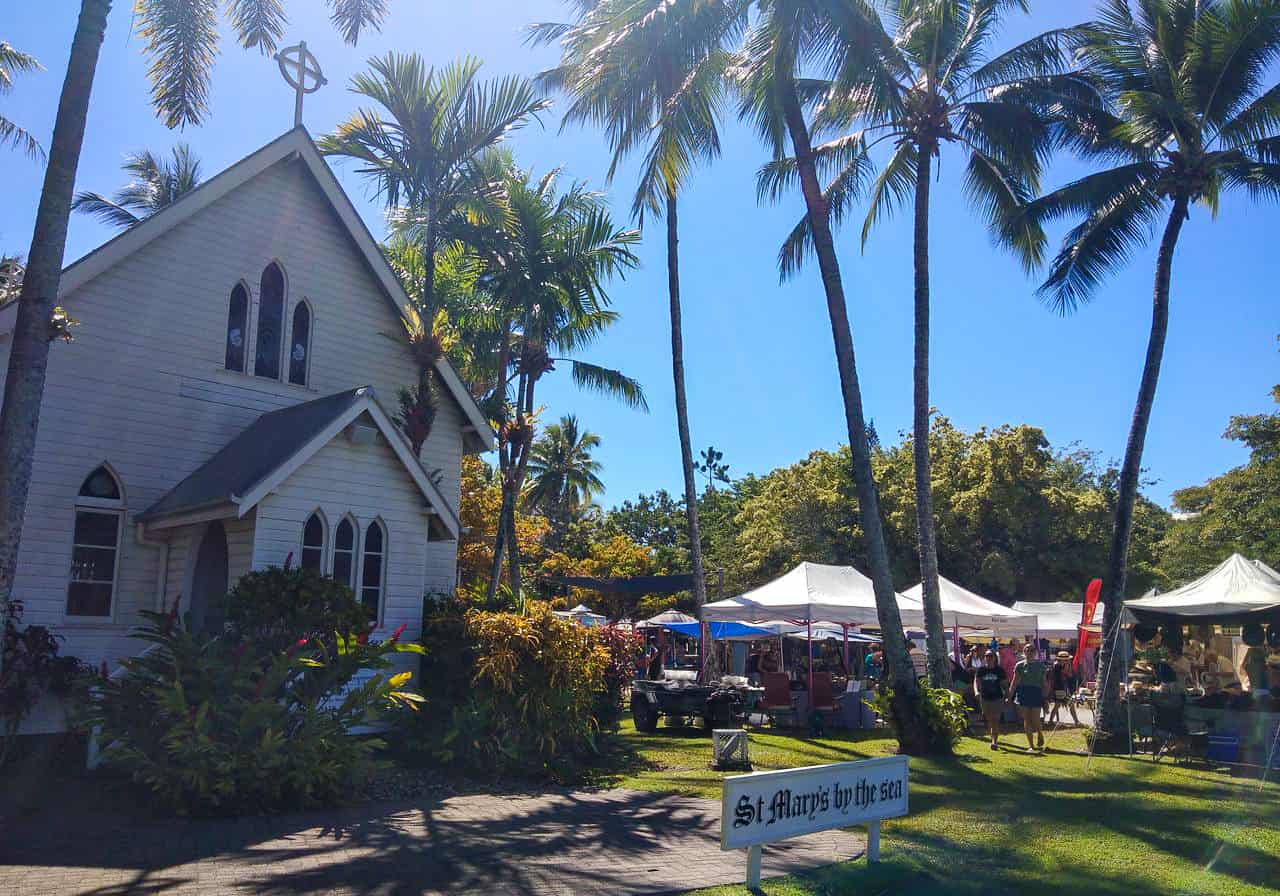 When it's pumping, the Port Douglas Sunday Markets are the soul of the town and each year they keep on getting better.
It fluctuates in size depending on the time of year and flow of tourists, but it's always a great way to start a Sunday before embarking on lunch somewhere across the street.
We're often here to stock up on locally sourced produce, but you can also find a range of boutiques, crafts, clothes, jewellery, food, beauty products and various tropical themed offerings.
---
9. Go Walkabout!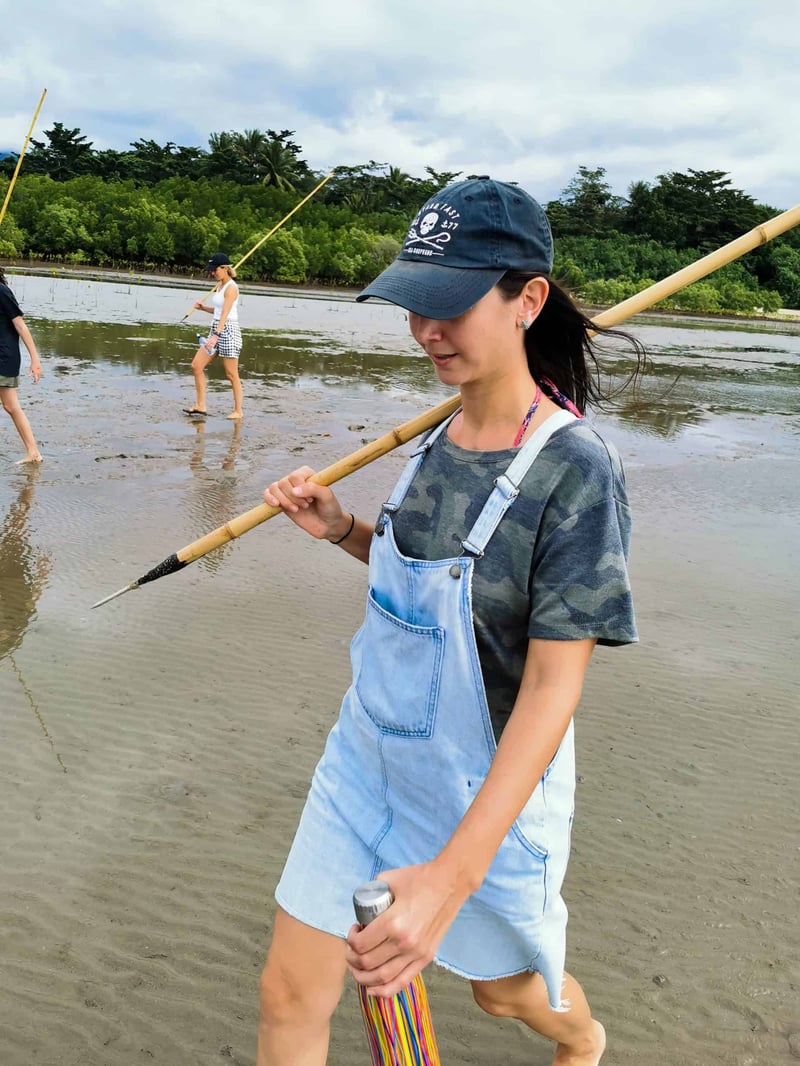 The Port Douglas Daintree region is the traditional home of The Kuku Yalanji people. Yalada! (welcome).
I recently went on an Aboriginal culture tour with Walkabout Cultural Adventures who lead a couple of highly rated tours around here. Our awesome guide Arron took us on an interpretative walk around Daintree Village and Cooya Beach to spear fish for mud crabs, teach us all about bush tucker, native medicines and local culture.
Although I've lived in Port for years and have hiked in the rainforest more times than I can count, I learnt a lot about the variety of plants grown in the wild and was given a great introduction into Kuku Yalanji culture. Honestly, I just wish I did the tour earlier as there's so much more I want to find out.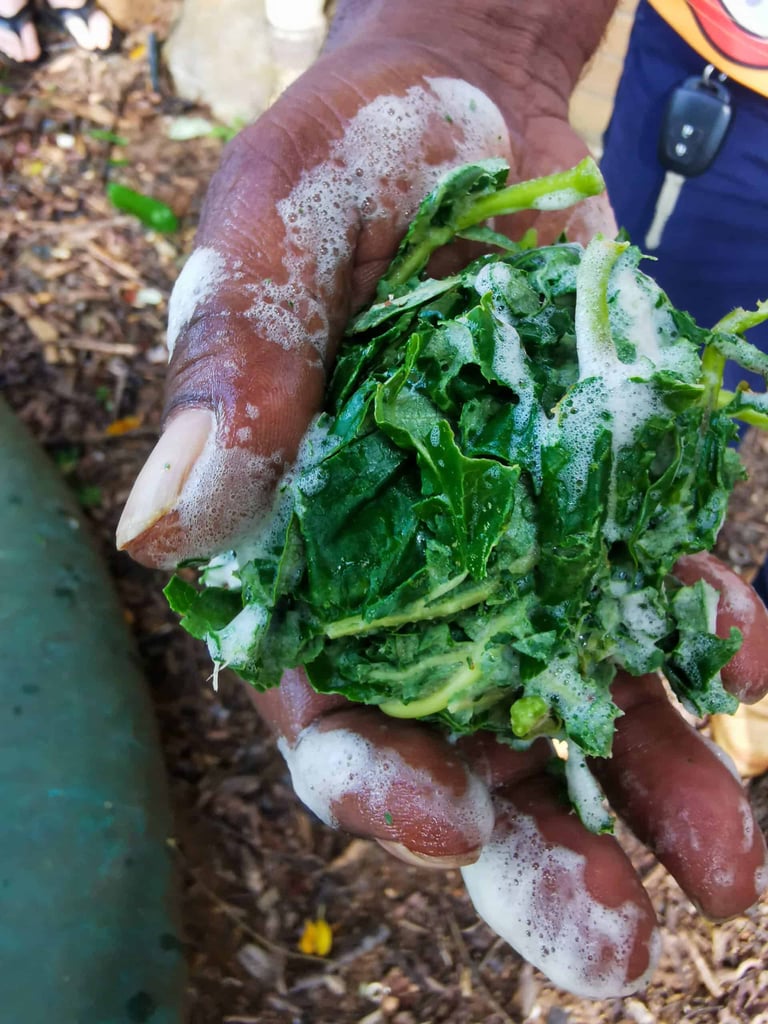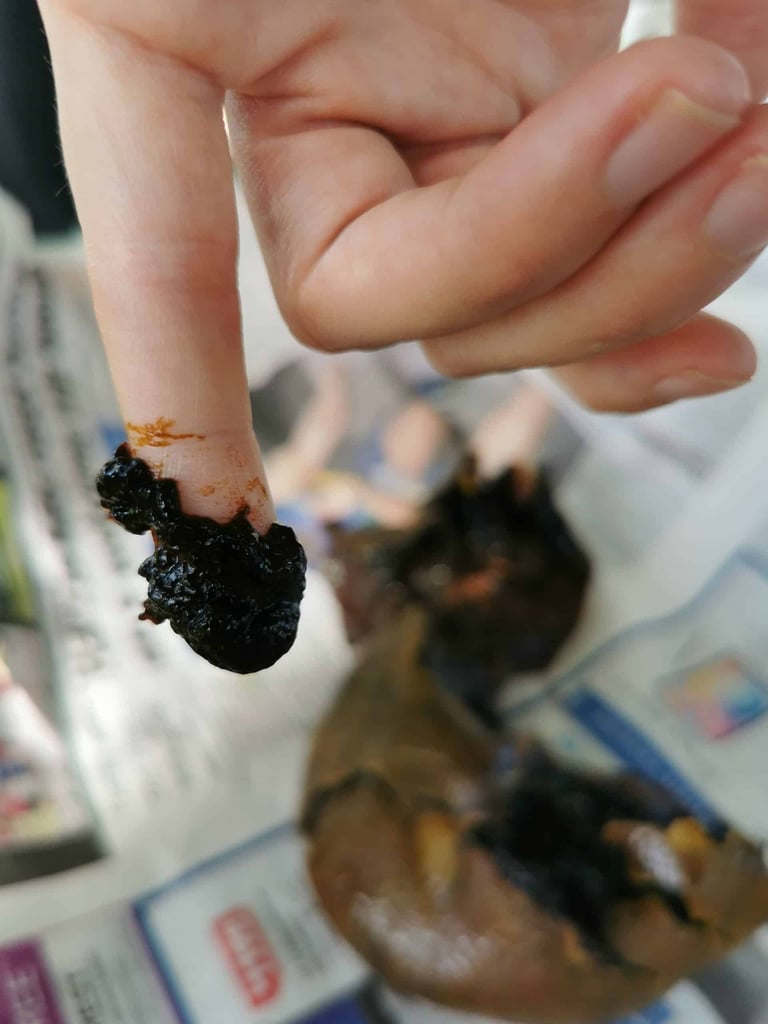 Walkabout Adventures offers a half day or full day tour and groups are small. Although on the pricier side, the owner Juan and his team were really professional, and Arron was extremely well versed and passionate about what he does. He is such a nice guy and really went out of his way to try give us all a memorable experience. Check their website for more details or read their reviews.
(Note, locals should receive a discount if you contact Juan directly).
If you're after some more options for Indigenous experiences with the Kuku Yalanji, here are some others that are highly-rated and Aboriginal owned and operated.
Janbal Gallery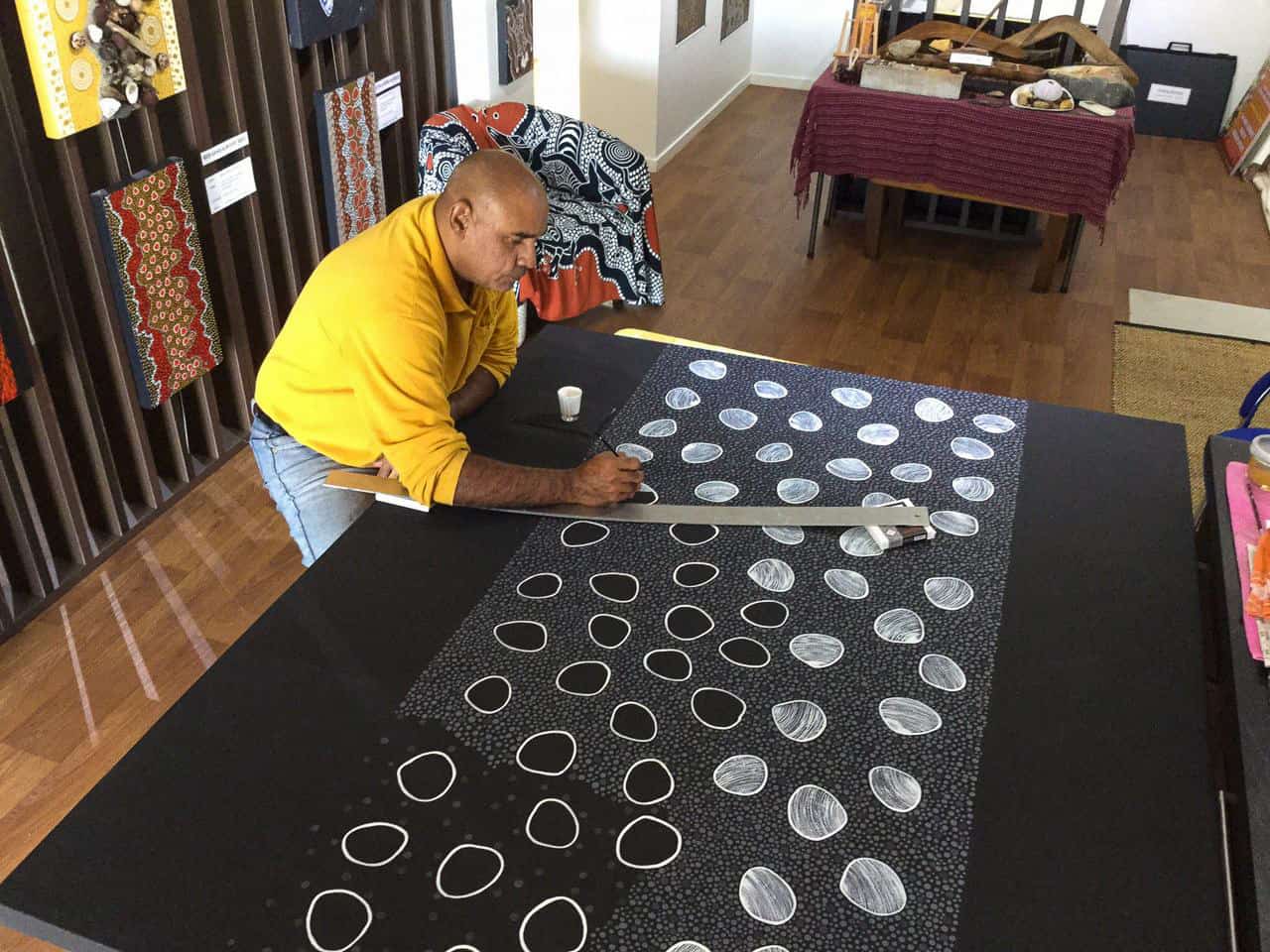 Located near Mossman Gorge, local Aboriginal artist Binna invites you to learn about his culture through art and storytelling. He's a really respected Kuku Yalanji artist and has a selection of incredible paintings at the Mossman Gorge centre.
You can simply come to check out the gallery or paint your own small canvas or boomerang whilst listening to Dreamtime stories, visit his website to find out more.
Dreamtime Walk at Mossman Gorge
The Mossman Gorge Centre is an eco-tourism hub in the rainforest and immersive Dreamtime Walks are offered by a local Aboriginal guide. They'll take you along private tracks to identify traditional plant use & bush food, share ancient stories & legends and show you a traditional smoking ceremony. Check here for more details.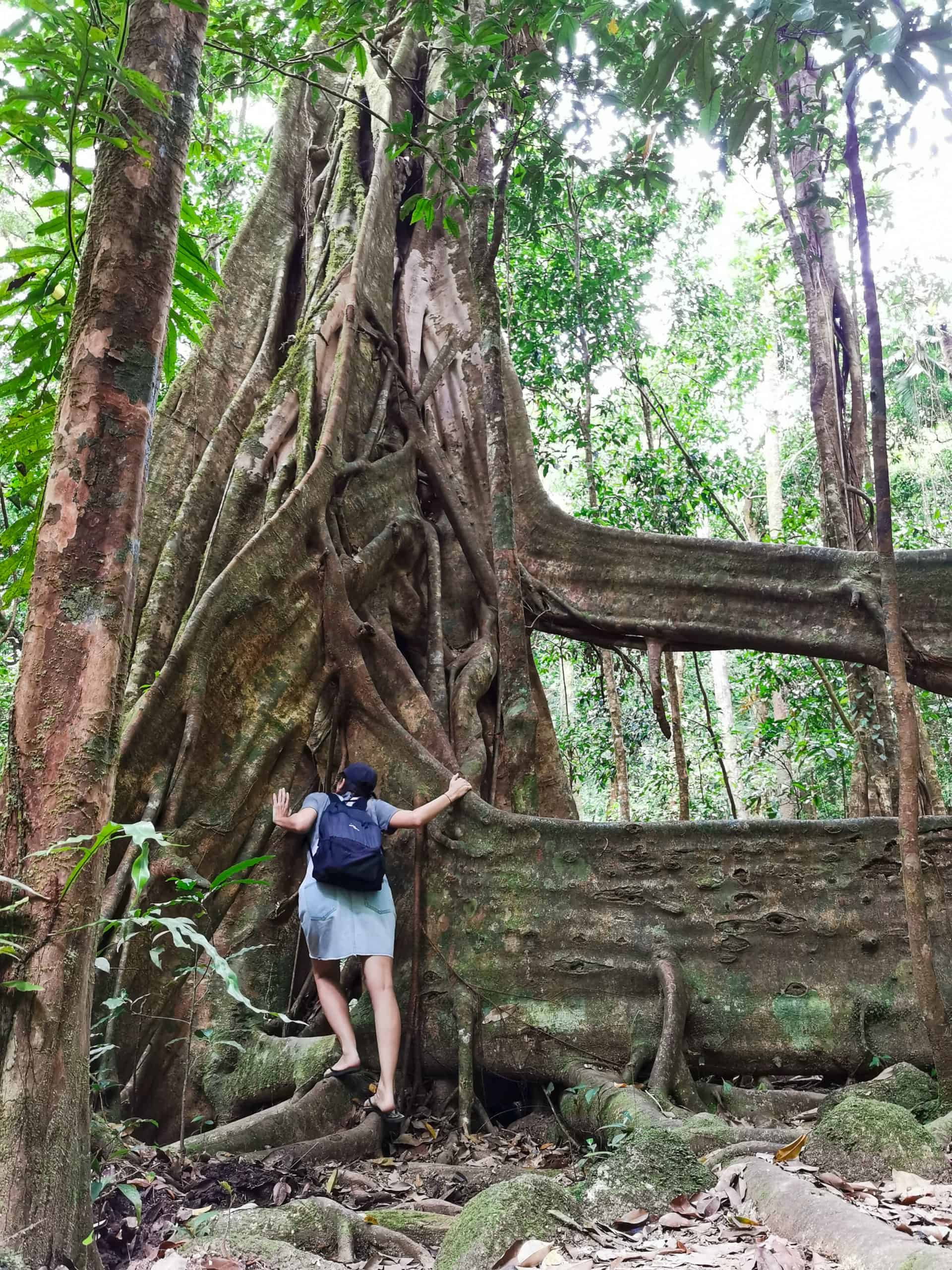 Kuku Yalanji Cultural Habitat Tours
Lead by Kubirri Warra guides, also on Cooya Beach (just a 15-min drive North of Port), this traditional Aboriginal fishing experience will get you catching mud-crabs, spear-fishing and learning about local Indigenous culture. This interpretive tour has received some awesome reviews and it's a more affordable option than Walkabout Adventures if you're on a tighter budget. Check out what people are saying or visit their website.
---
10. Cooking Class at Oaks Kitchen & Garden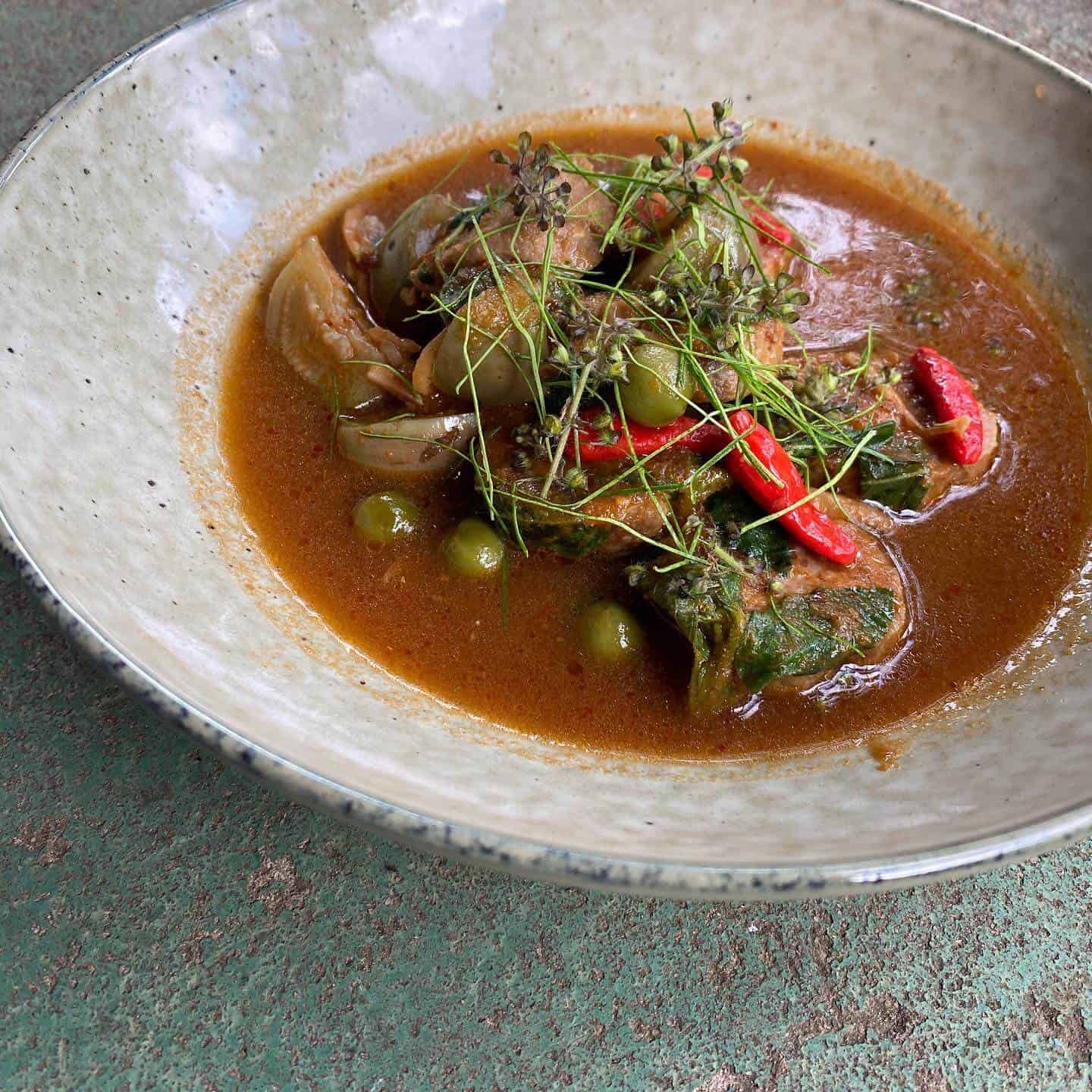 For foodies coming to Port Douglas, you should definitely check out Oak Kitchen & Garden. I've eaten many delicious Thai curries here and in addition to their hatted Chefs Table experience, they also offer a Thai cooking class at their working garden in Oak Beach.
Benjamin Wallace leads the kitchen and worked for most of his career at hatted Thai restaurants in Melbourne. His wife Rachel Boon grew up in Port Douglas and leads their organic garden, growing everything from kaffir lime trees and mangos, to Southeast Asian herbs, Thai eggplants and an array of fruit & veggies.
Classes are intimate and for all abilities, set in their al-fresco kitchen. They'll teach you how to make a selection of classic and modern Thai dishes like salads, curries and relishes. I'm really keen to try it out and up-skill! See their website for more details.
Related Read:
Best Port Douglas Restaurants You Need To Know About
---
11. Cane Toad Racing!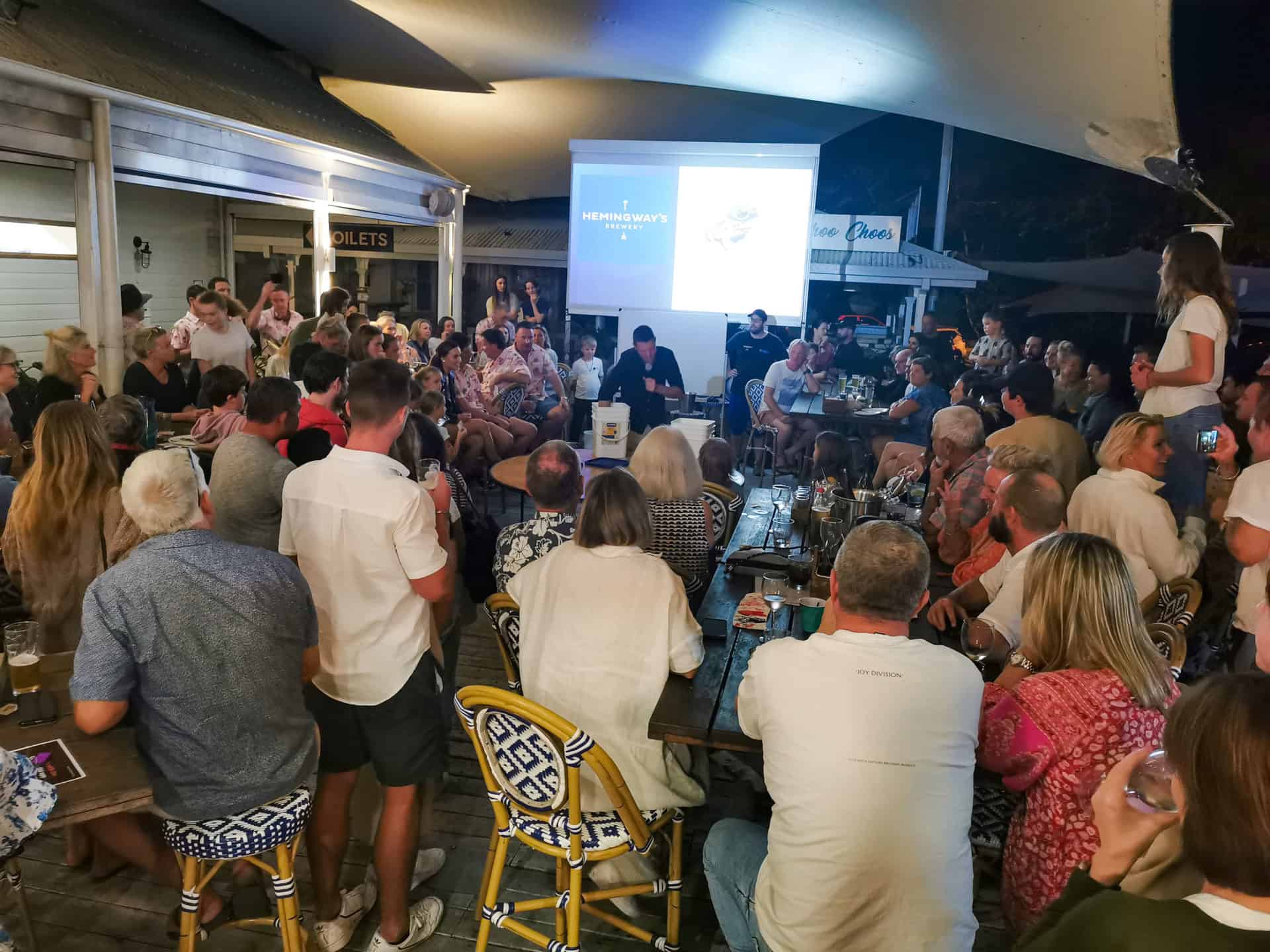 Now I'm the first to admit that whenever I saw 'cane toad racing' on offer somewhere, I turned my nose up at it! But that was until we went for dinner at Hemingway's Brewery and I realised what I'd been missing out on. It's hilarious!
The guy who hosted it, Matt, is a zookeeper by day at Hartley's Crocodile Adventures and a highly entertaining Cane Toad Host by night. Free raffle tickets were given out to anyone who wanted to participate in bidding before the race, though anyone can watch. The turnout was big.
He gave a bit of spiel about cane toads, even some stuff I didn't know, and then drew tickets for the first round of participants. This round was really about getting people excited and to draw you in, and a lot of the good stuff is the hype beforehand as the race only lasts for less than a minute!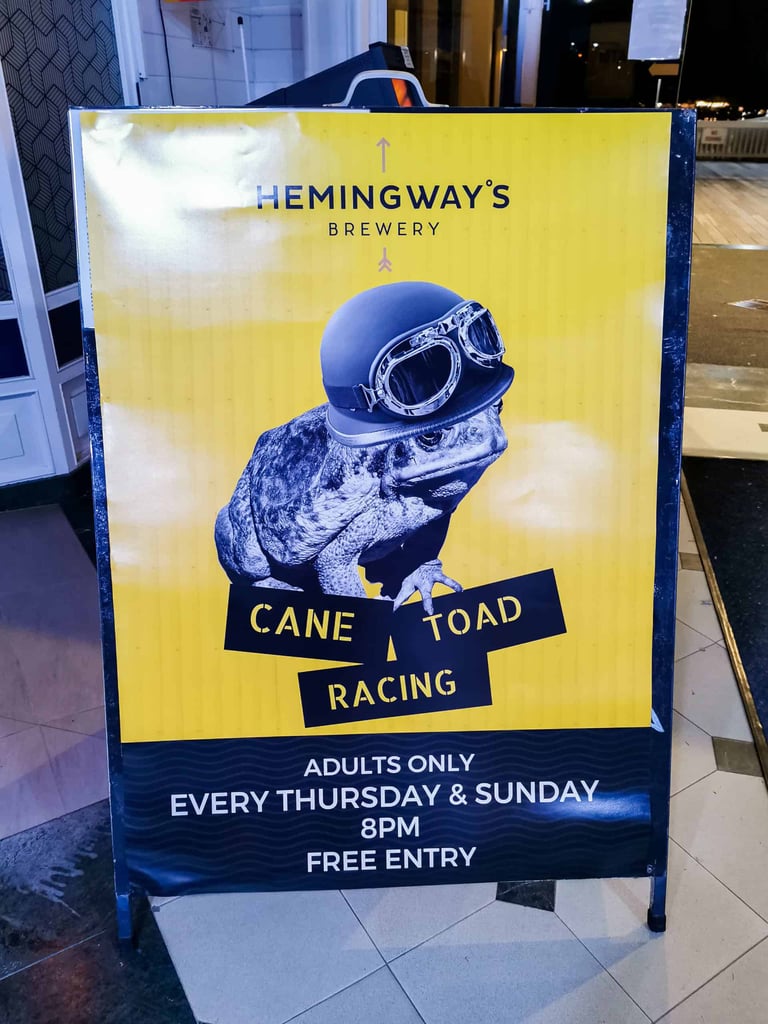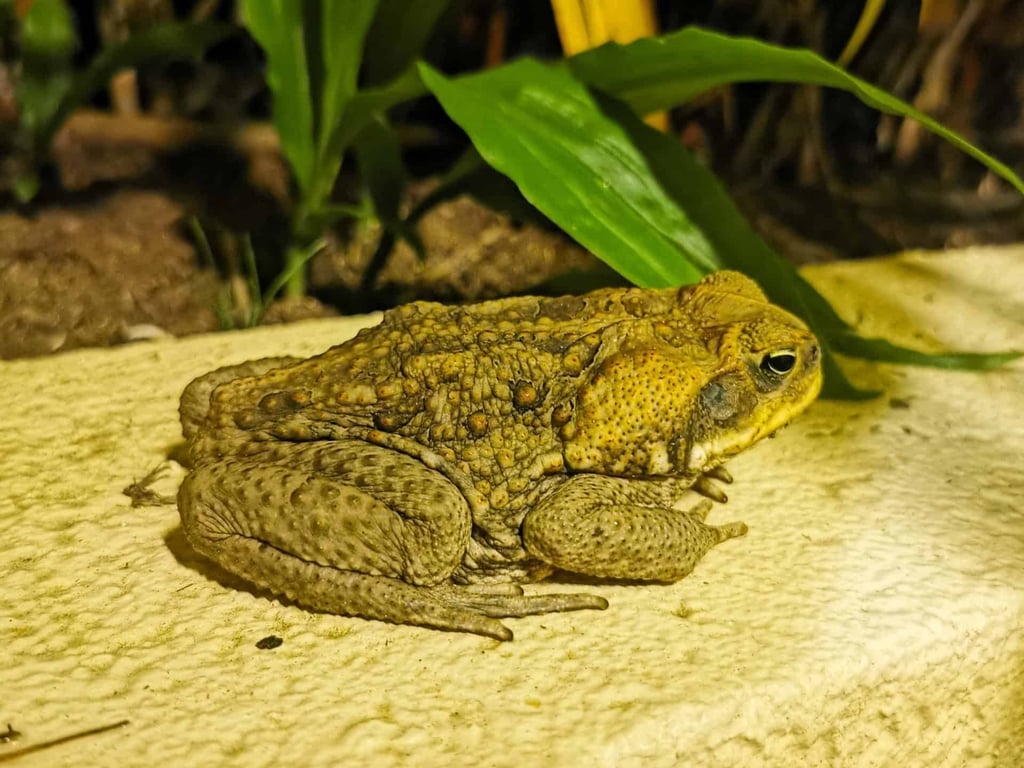 Then the second round is where people bid to participate. Man did it get competitive- one dude paid $50 for his son to join in, and then another $350 for his daughter! All proceeds go to charity though and the top 2 won a decent prize.
Iron Bar in Port Douglas used to be the 'go to' place to watch cane toad racing, but since Covid and their more upmarket revamp, they no longer do it. But you can catch it on Thursday and Sunday at Hemingway's Brewery on the Marina or at Chilly's Pizza everyday they're open. The show lasts about 45 minutes to 1 hour.
---
12. Wildlife Habitat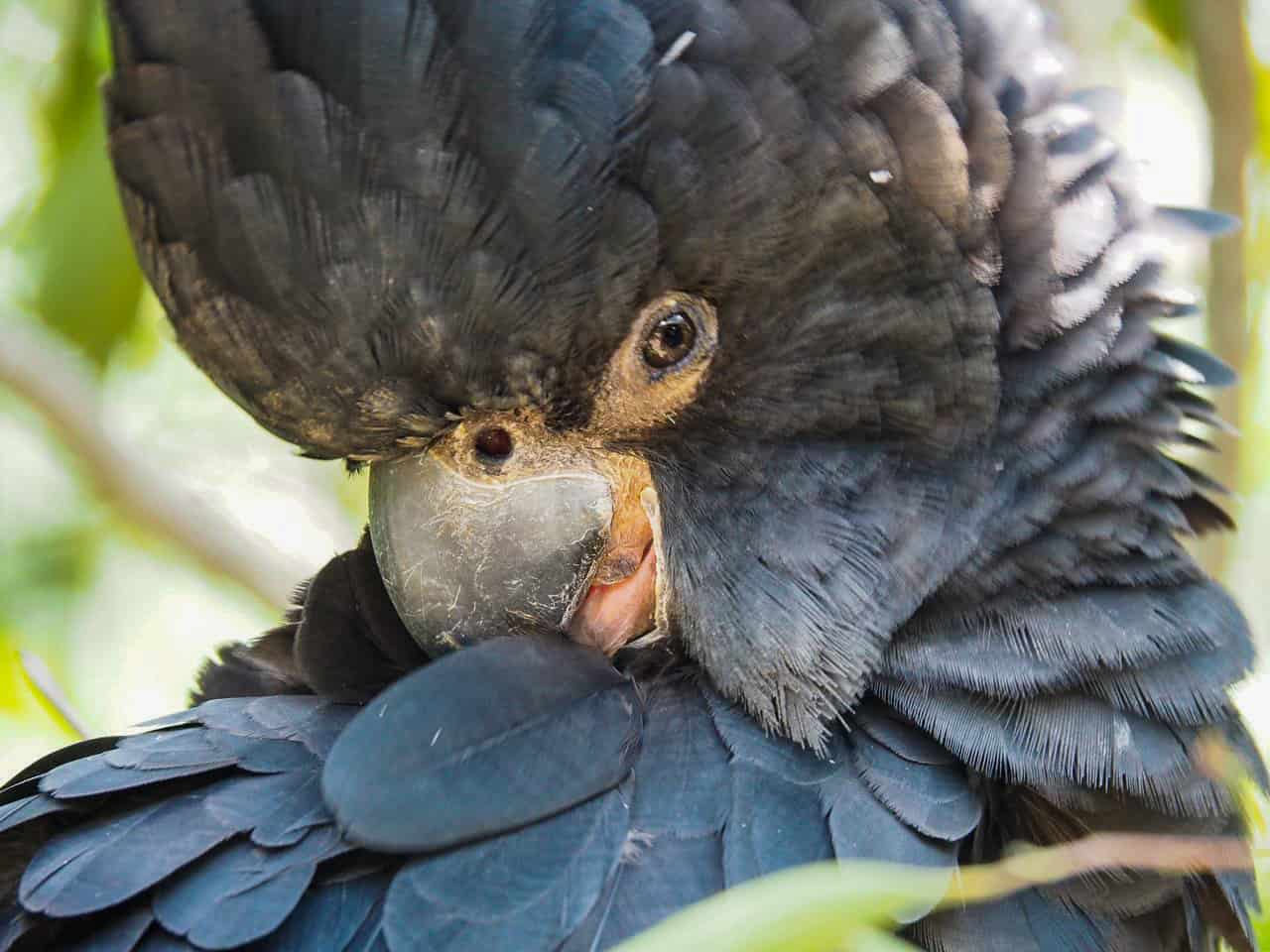 I'm not usually a fan of traditional zoos and prefer to view animals in the wild, but Wildlife Habitat is a bit different. The first time I visited I was really impressed with the spacious and open environment where most animals can roam free within their specific habitat. They're also committed to conservation and run a wildlife rescue program, whilst being fully eco-certified.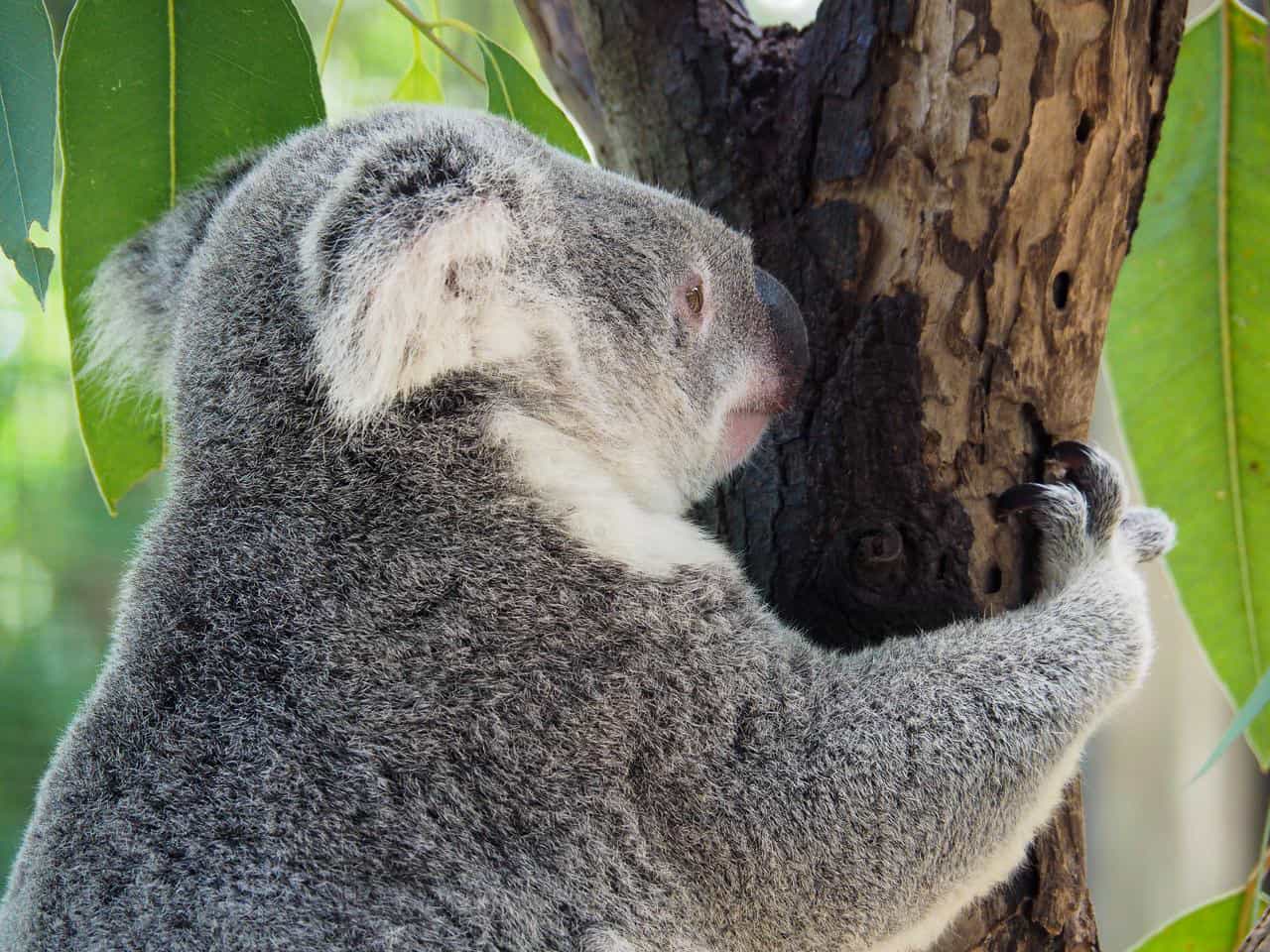 The Wildlife Habitat is a great option for families and people of all ages to observe a variety of native Australian animals, including tree-kangaroos, koalas, kangaroos and cassowaries. Visit their website to find out more, or pre-book your visit online.
Have more time and fancy seeing some of these animals in the wild? Then the nearby highland region
Atherton Tablelands
is home to many endemic species. Read my
article
to find out about where to spot many unique fauna.
---
13. Hike the formidable Devil's Thumb!
This beast is also in the Daintree rainforest just past Mossman. At the time it was the hardest physical activity I've ever endured, but it was also the most rewarding. The quote "it's not the mountain we conquer, but ourselves" is how I'd best describe the experience.
And also Churchill's "if it feel's like hell, keep going!" 😆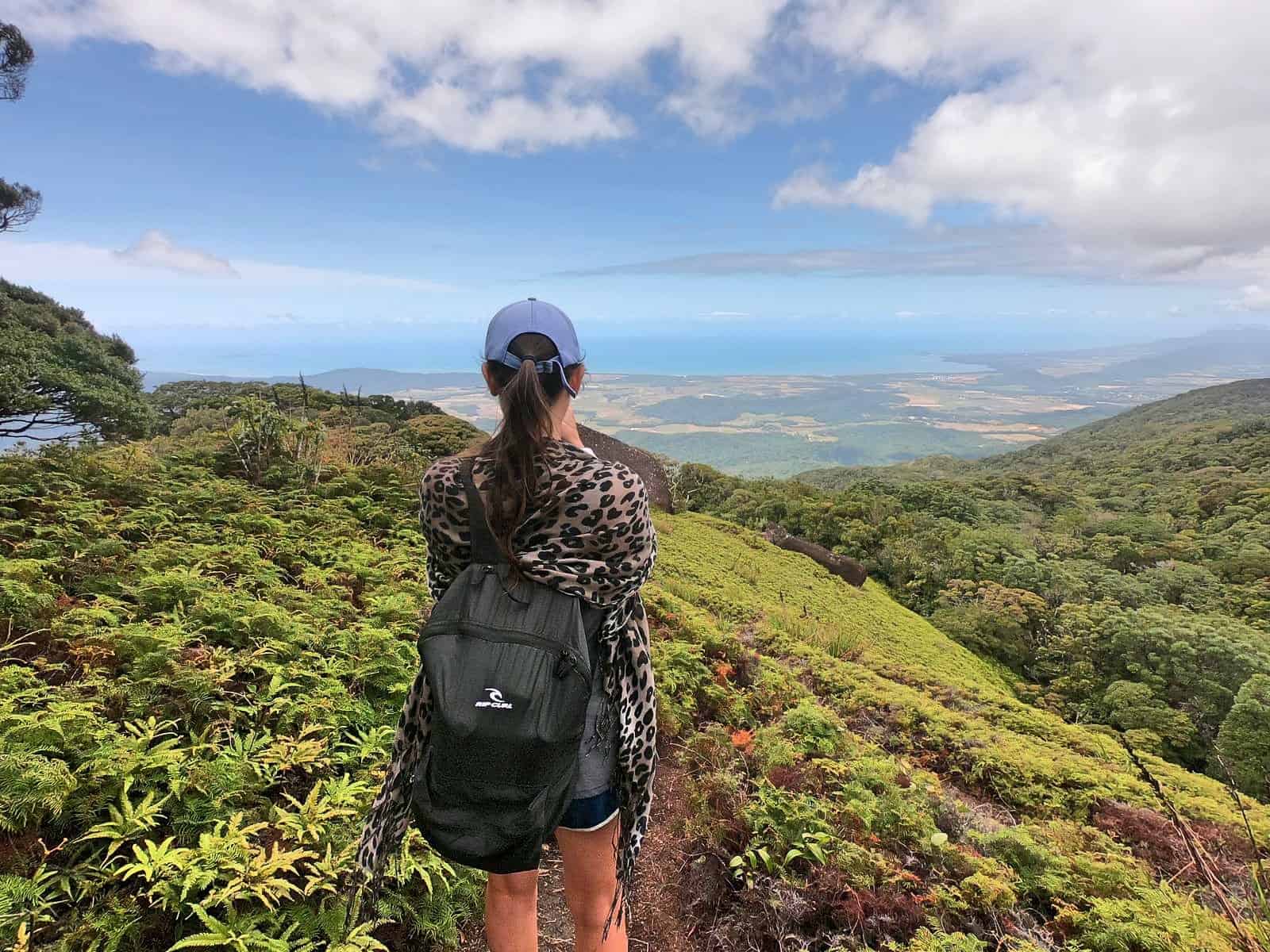 This devilishly steep trek won't be for everyone, but steely adventures will be challenged. It'll put you through your paces as you slog it uphill for 4-5 hours before reaching the summit (although a shorter 5-hour hike is possible too). Expect a remote and isolated track immersed in nature, offering breathtaking views of the Far North Queensland coast that most don't get to marvel over first-hand.
For more trail details and tips, head to my detailed guide.
---
Things To Do In Port Douglas:
Best On Land & Water
---
14. Chase Waterfalls!
My favourite local waterfall is located along Spring Creek, a relatively hidden gem just a 5-minute drive away in Mowbray Valley. If you enjoy slightly more adventurous hikes and cooling off in rock pools then this one's for you.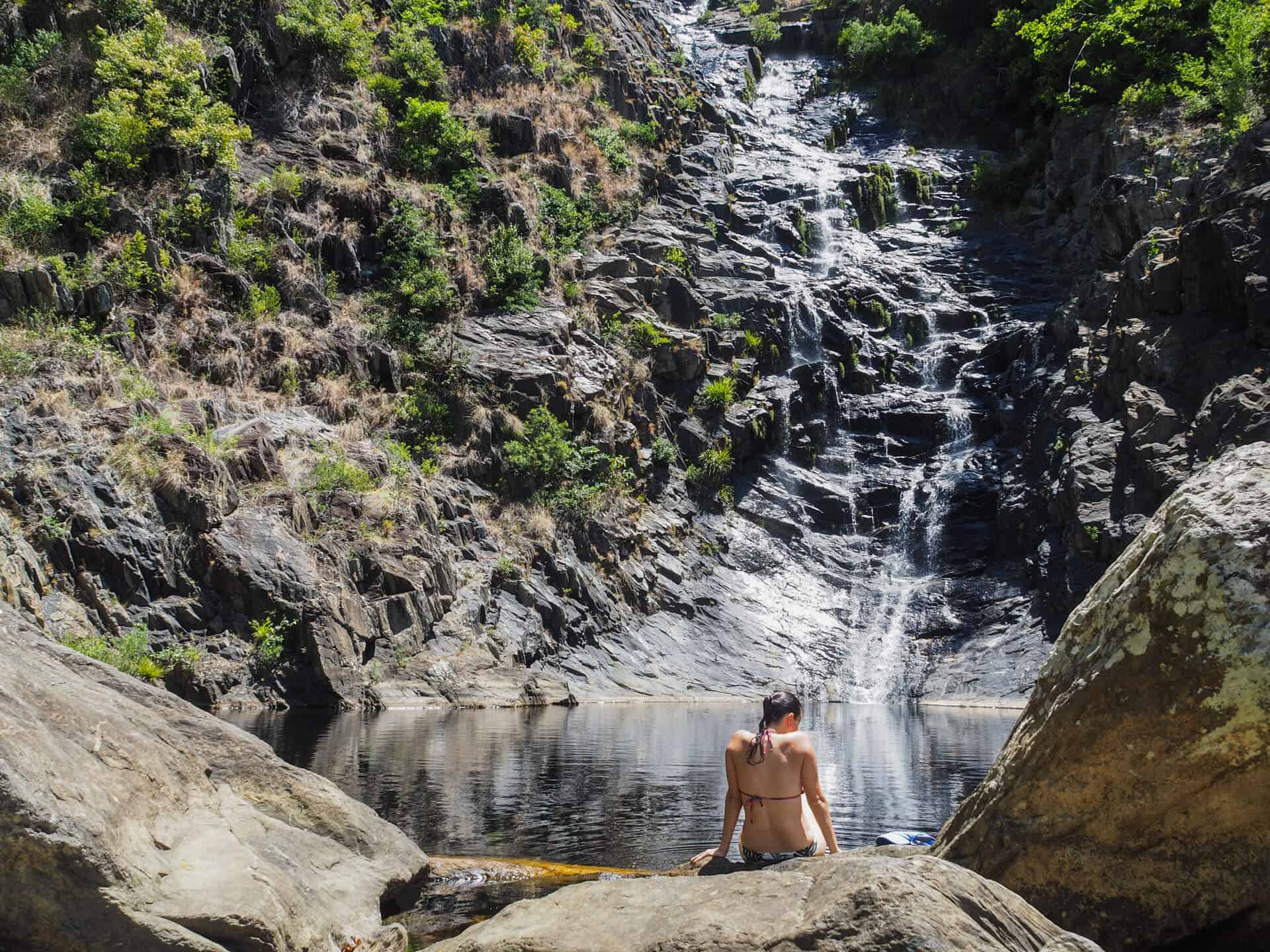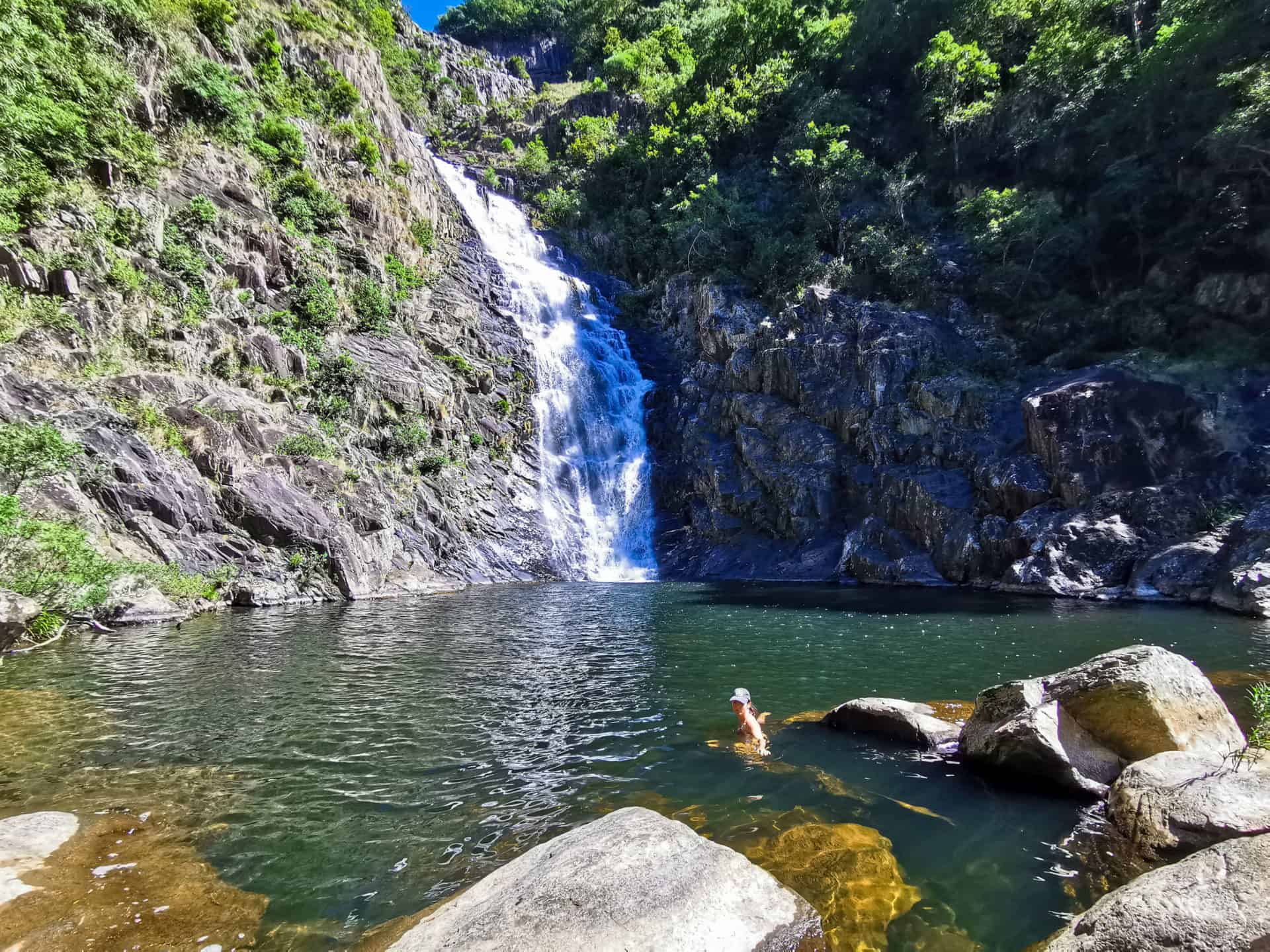 Spring Creek is a moderate, 4k return track which takes about 2-3 hours and leads to Black Rock Waterfall (if you're a newbie you may want to add another 1-2 hours). There's no set "trail" as such so your mainly making your own route as you rock-hop along the creek bed.
Although it's worth noting that completing the full trail may not be for everyone due to the climbing element towards the end, however there are a few mini-falls and opportunities to take a dip before then if you'd prefer. It's still a really enjoyable nature walk even if you don't quite get to Black Rock.
Heading out? Great choice, though be sure to read my full Spring Creek Falls hiking guide beforehand!
For an alternative, check out my guide on the easier Hartley's Creek Falls trail, or Mowbray Falls for another challenge.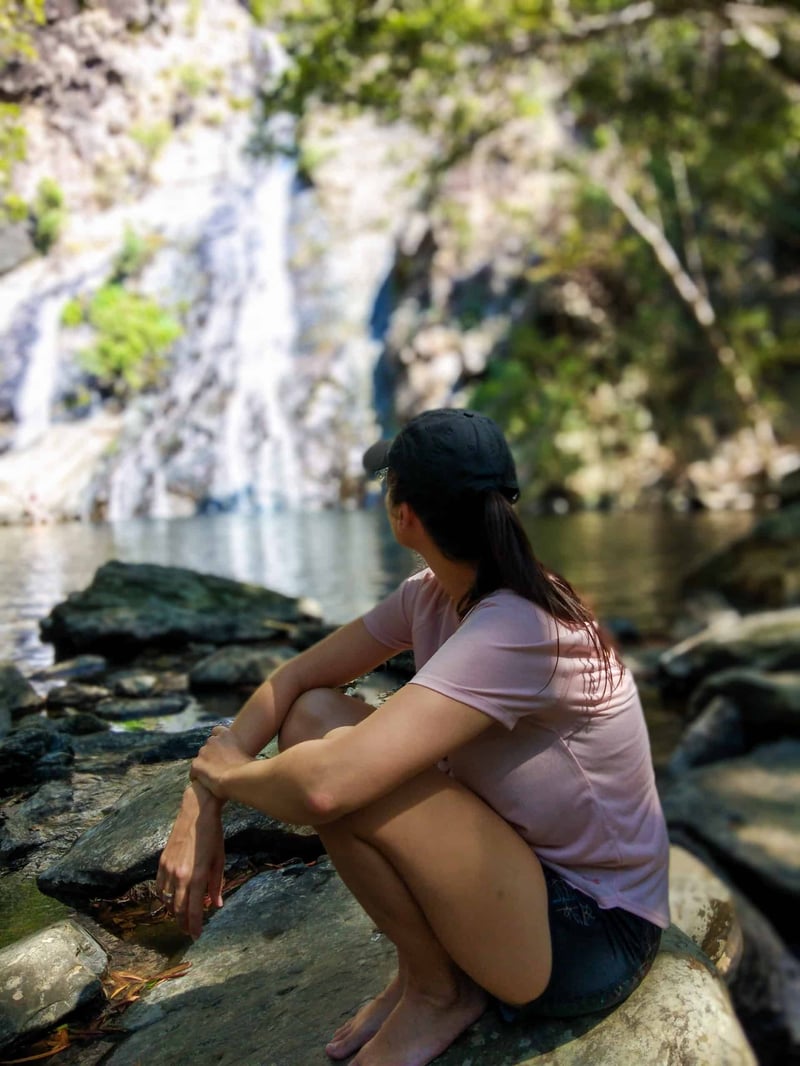 ---
15. Enjoy Some Island Time
The gorgeous Low Isles are the closest islands to Port Douglas. They're made up two islands – a larger one called Woody, and a smaller sand-fringed one called Low Island or 'Little Woody'. It's a popular spot for day-trippers and a good option for those who don't think they can manage a 90-minute ride to the Outer Great Barrier Reef, or just simply if you fancy some island time.
Don't expect the coral around Low Isles to be amazing as it won't be anything like the Outer Reef. I've heard that a few spots are okay, but around where I snorkelled there was quite a bit of dead coral. The fish life is pretty good though and it attracts a fair few turtles and friendly reef sharks.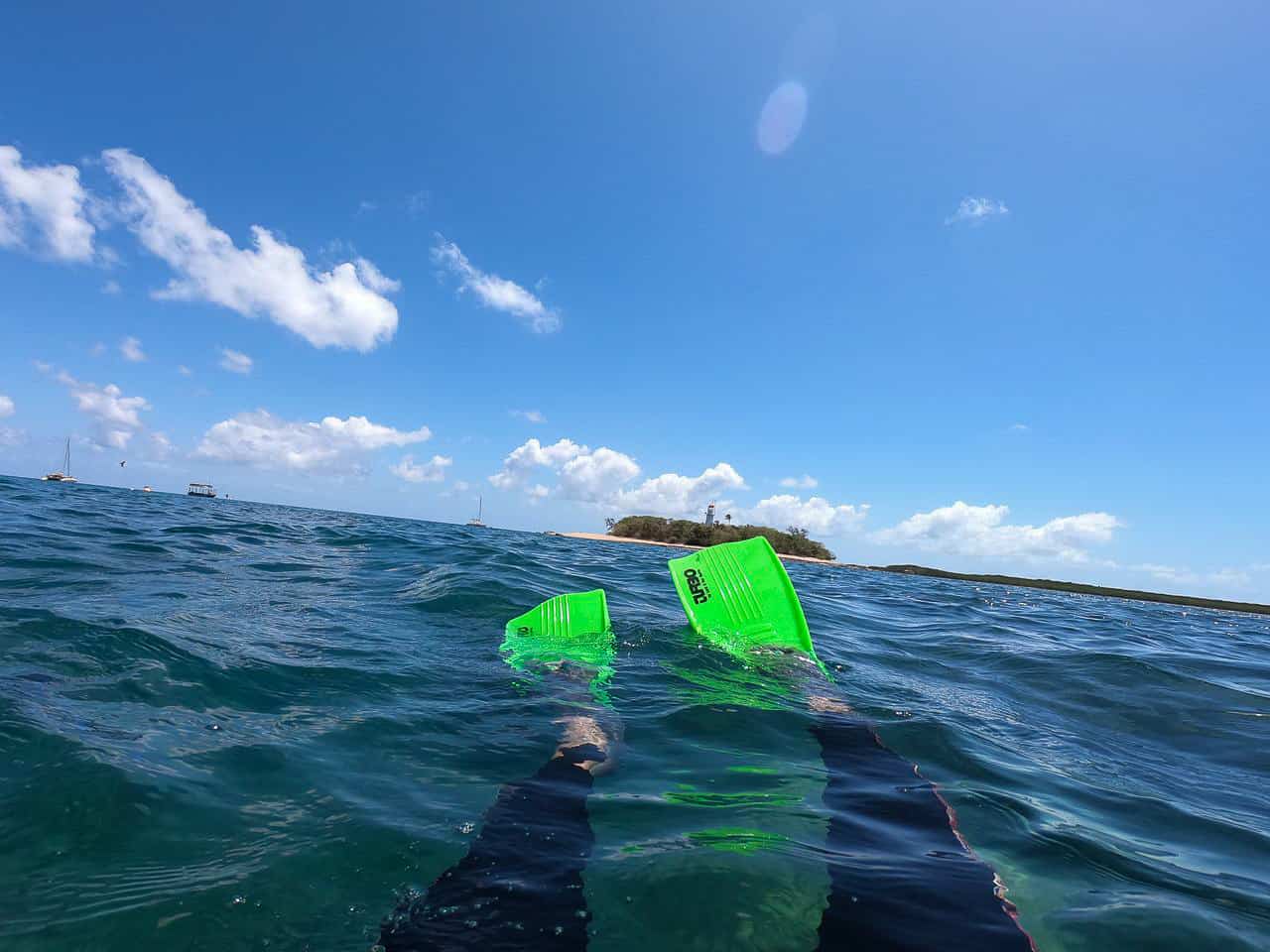 Little Woody also has a heritage walking trail where you can see the historic lighthouse that's been operating since 1878 and a variety of birds have been spotted around.
Getting to Low Isles is really easy and it only takes half hour from Port Douglas (or 15 minutes with Reef Sprinter). As always, I'd recommend feeling the wind in your hair and going with eco-certified operator Sailaway who offer a full day or afternoon tour.
Otherwise for something a little cheaper, Calypso is another highly rated local operator that leads half day tours, a good option if you want the afternoon free or fancy a lay-in.
---
16. Visit Mossman Gorge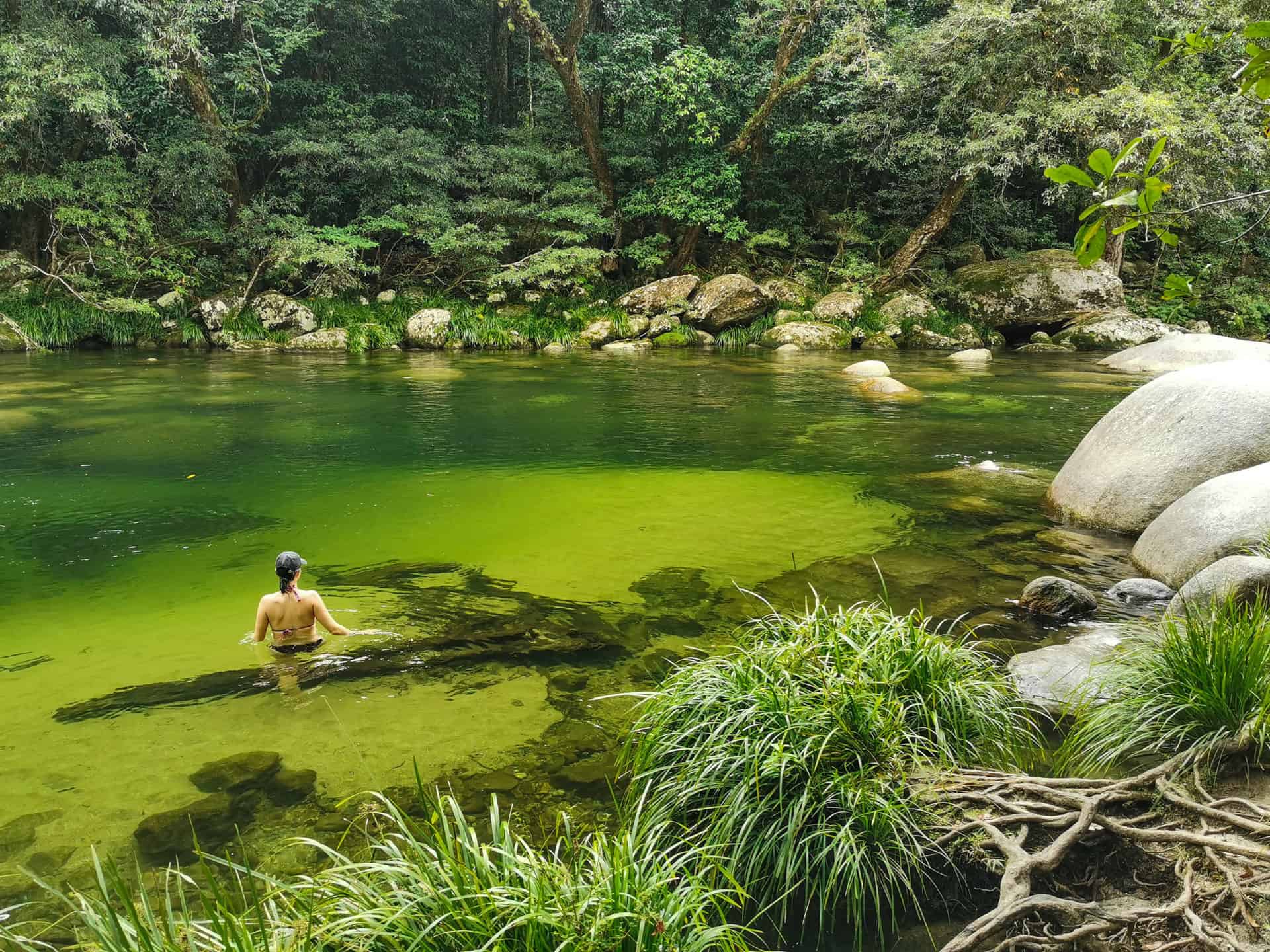 Oh, just look at the colour of that water. What a melt.
Like the river that runs through it, Mossman Gorge is an equally majestic nature hit. It offers a leisurely 4k trail through the rainforest where there's a number of gorgeous fresh-water pools to cool off in (I think they're the best I've seen in FNQ), as well as some impressive trees and fauna to spot.
The Baral Marrjanga track is accessible via the Mossman Gorge Centre which is run by the region's traditional owners. As this section of the Daintree Rainforest is closest to Port Douglas & Cairns, it's usually busier than some of the other hikes so don't expect to have it all to yourself, but there's plenty of space to share.
To find out more about this hike, check out my article.
* * *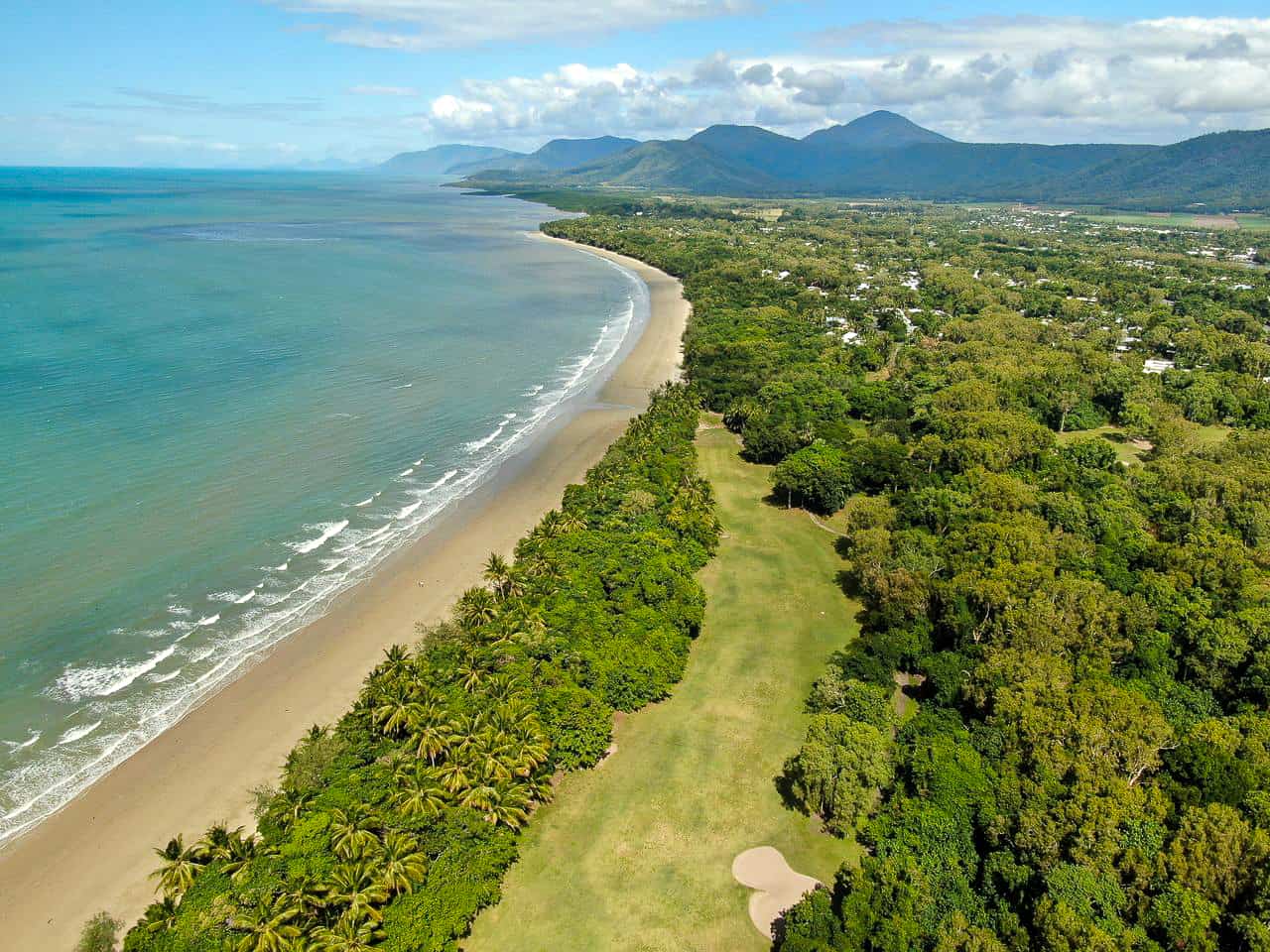 I hope you enjoyed reading my article on things to do in Port Douglas and found it useful. There's plenty of nature to inspire you here, whether it be on the reef or rainforest – this place was doing social distancing before it became a thing!
If you're seeking a place to stay, I've come to know many hotels & resorts over the years. Here are my top picks on where to stay in Port Douglas for a range of budgets.
Or for more inspiration on what to do in the region, check out my other articles on the Daintree Rainforest (for all activities past the ferry crossing), Cairns and the Atherton Tablelands.
Like it? Pin it for later!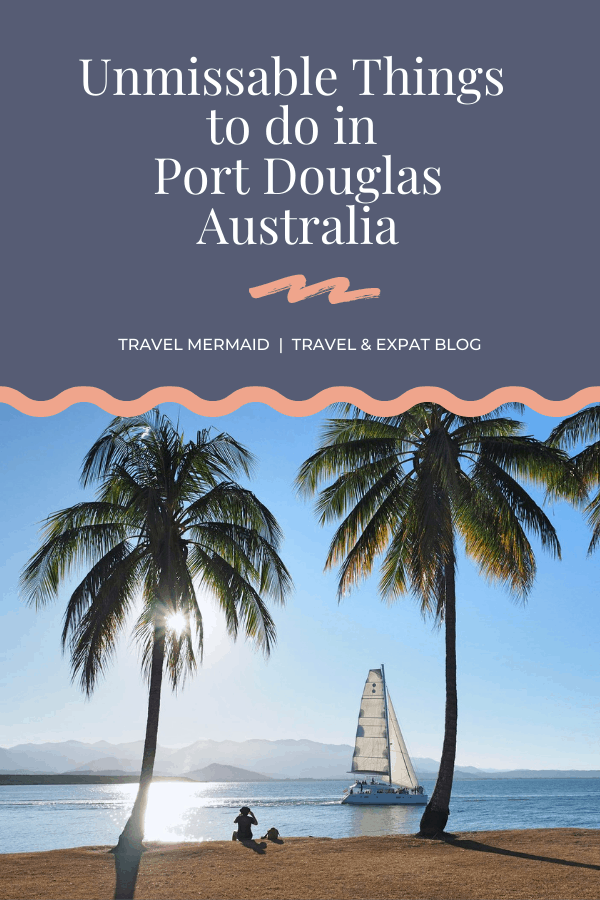 Disclosure: In this article I've included some useful links of which some are affiliates and support the running of this site, of no cost to you. I only recommend products & services I use personally or trust. Thank you for supporting Travel Mermaid.
XOXO