In this post I'm bringing you all my favourite things to do in the majestic Daintree Rainforest. It truly is a handsome part of Australia and I don't think any trip to Far North Queensland is complete without a visit! As a Port Douglas local I'm regularly popping down for the day and know all the popular haunts as well as those lesser-known gems.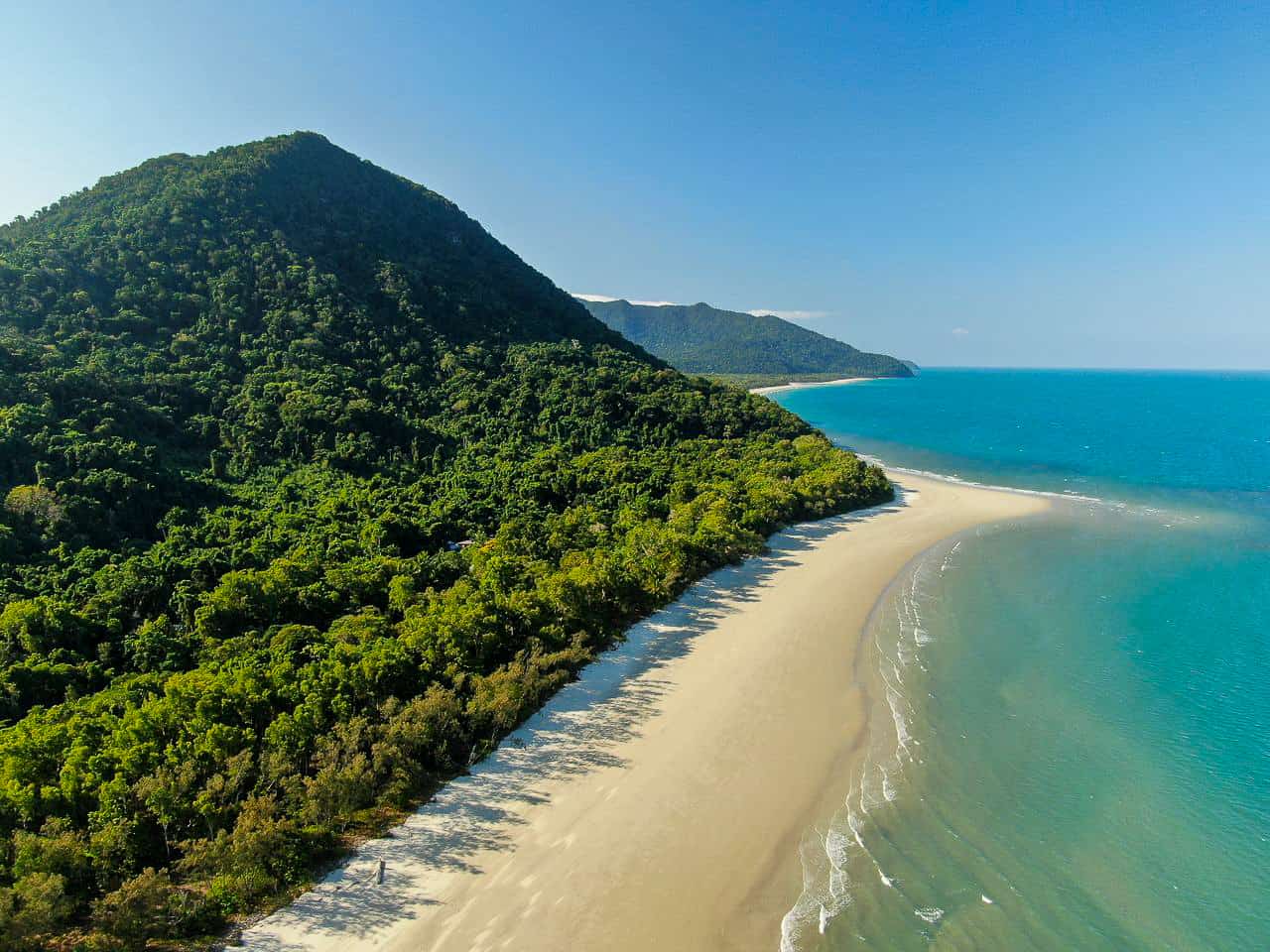 Why is the Daintree so special?
If you've ever read the beautiful children's book 'Where The Forest Meets The Sea' by Jeannie Baker, then it was set in the Daintree rainforest. It shows the journey of a boy who visits with his father and imagines the rainforest back in the day with dinosaurs and aboriginal rainforest people. It end with a haunting scene of potential future development which thankfully hasn't happened and it's still just as pristine as it was decades ago. You can also still find a dino bird here, the striking Southern Cassowary.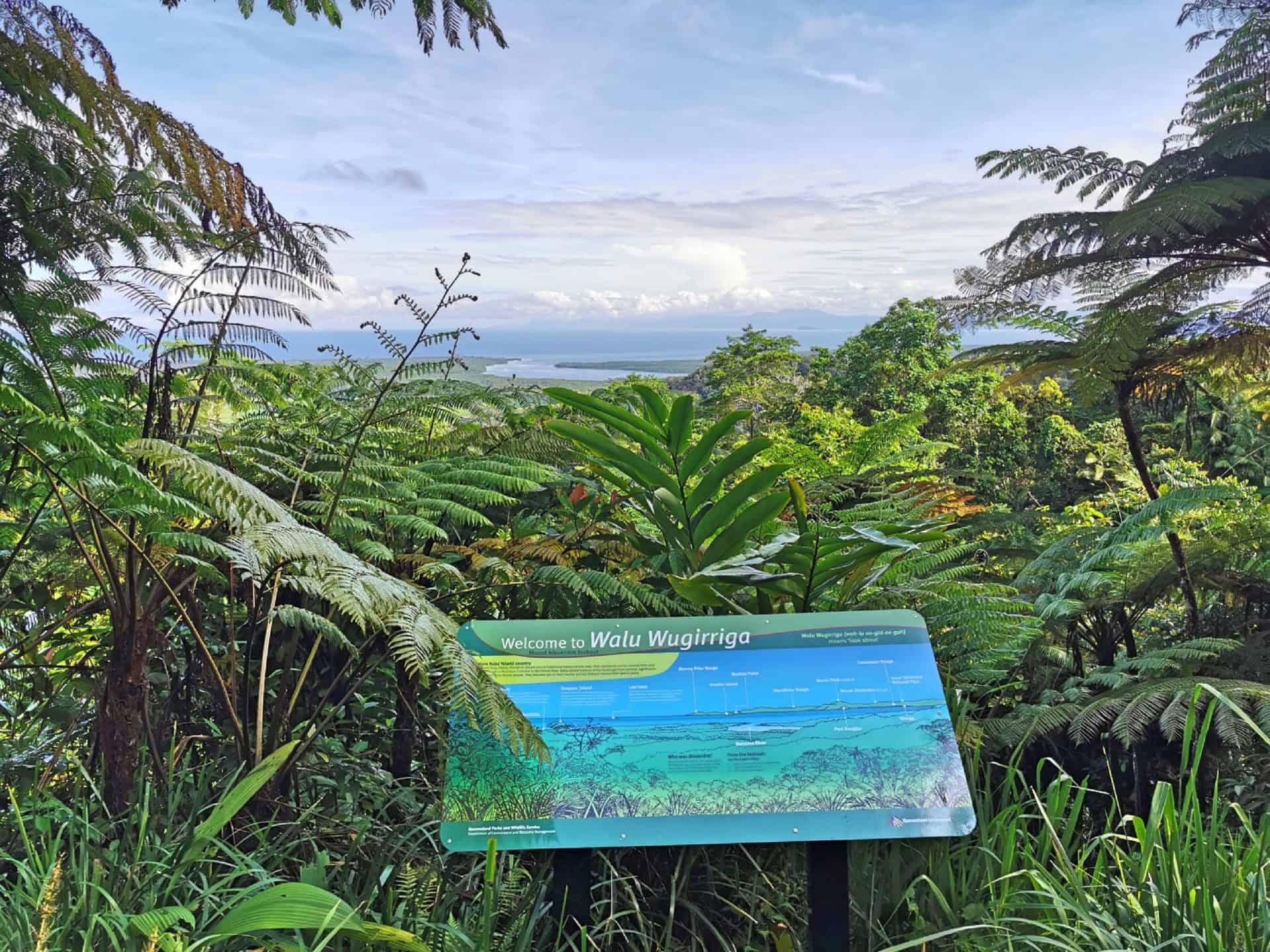 The Daintree is the oldest continuously surviving rainforest in the world, around 180 million years old and it's one of only a few World Heritage Sites to meet all four criteria. It's also the only place in the world where two Heritage Sites collide, the other being The Great Barrier Reef. In just 40 minutes from here you can reach the awesome coral gardens along the 'Outer Reef' which is the shortest journey time in Far North Queensland (great for people who get seasick!).
The legend Sir David Attenborough even declared this region as his favourite place on earth and it's featured in countless doccos like 'Seven Worlds – One Planet'. More recently it was also a stop on The Amazing Race Australia when they visited Mossman.
What I love most about the Daintree is it's remoteness and unspoilt beauty. If I ever need to really get away from it all and feel inspired by nature, it's my go-to haven.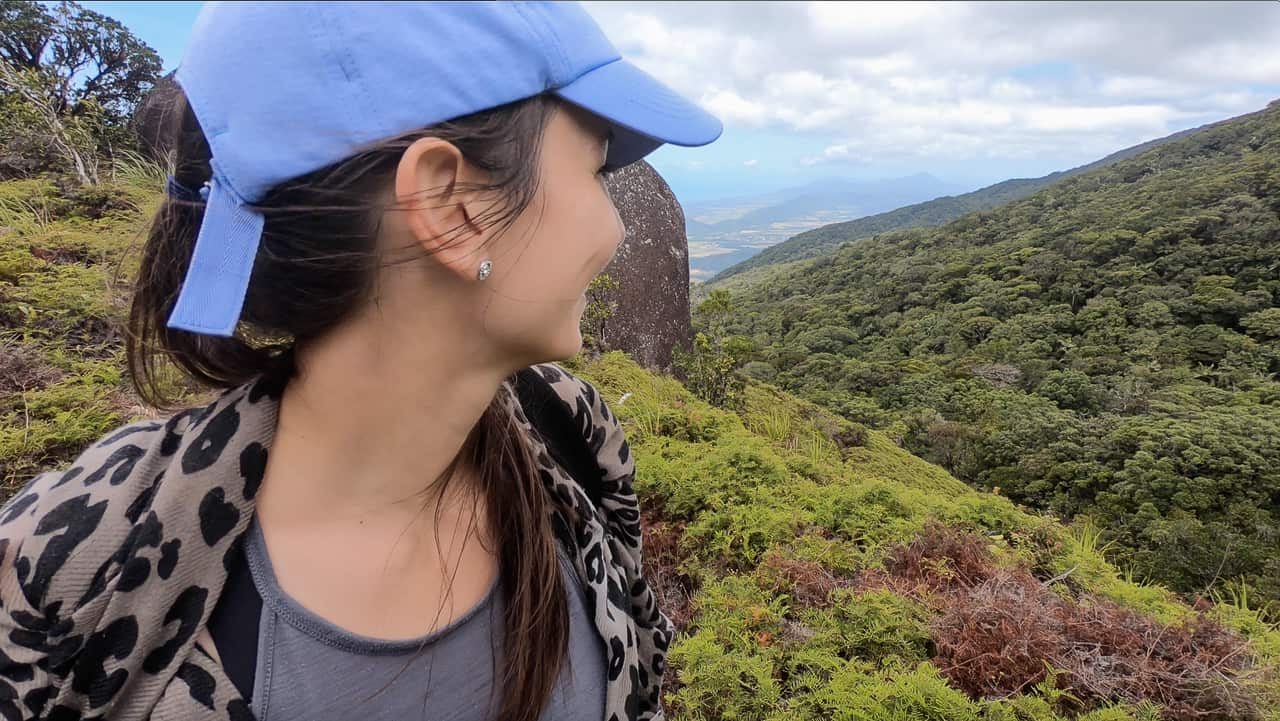 There's minimal phone reception in the Daintree (and none in Cape Tribulation) so a holiday here really offers the chance to disconnect from the world and unwind. It also has the most idyllic beaches north of Cairns, fruit farms, freshwater swimming holes, epic hikes and some really impressive flora and birdlife.
I'd recommend staying for at least 2 nights if you're venturing around the region, or a week if you're keen to truly get away from it all.
Here are all my favourite things to do in the Daintree rainforest, I hope you enjoy. ✣
---
Where are the best things to do in the Daintree Rainforest?
---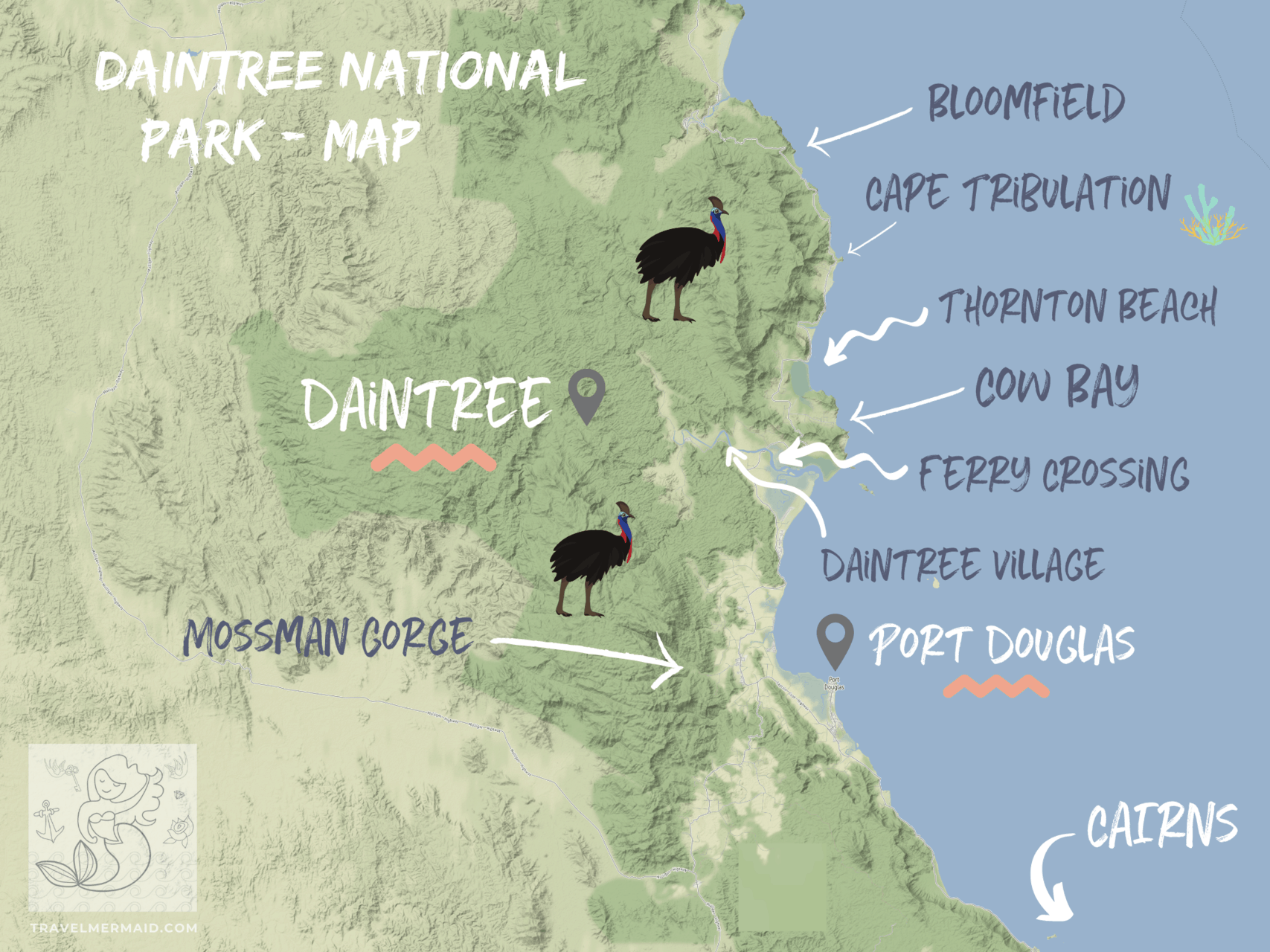 The Daintree rainforest comes under the Douglas Shire, so many articles you find online merge things to do in Port Douglas and the Daintree. But the Daintree is kinda split into two sections… there's the more accessible part closer to Port, and the more remote part.
The more accessible portion spans from from Mossman until the Daintree River, which is why places like Mossman Gorge get slightly busier with visitors. I've included things to do here in my Port Douglas article as it's only a 20 minute drive away. It includes aboriginal culture experiences like fishing for mud craps with the Kuku Yalanji, art workshops and hiking the Devil's Thumb.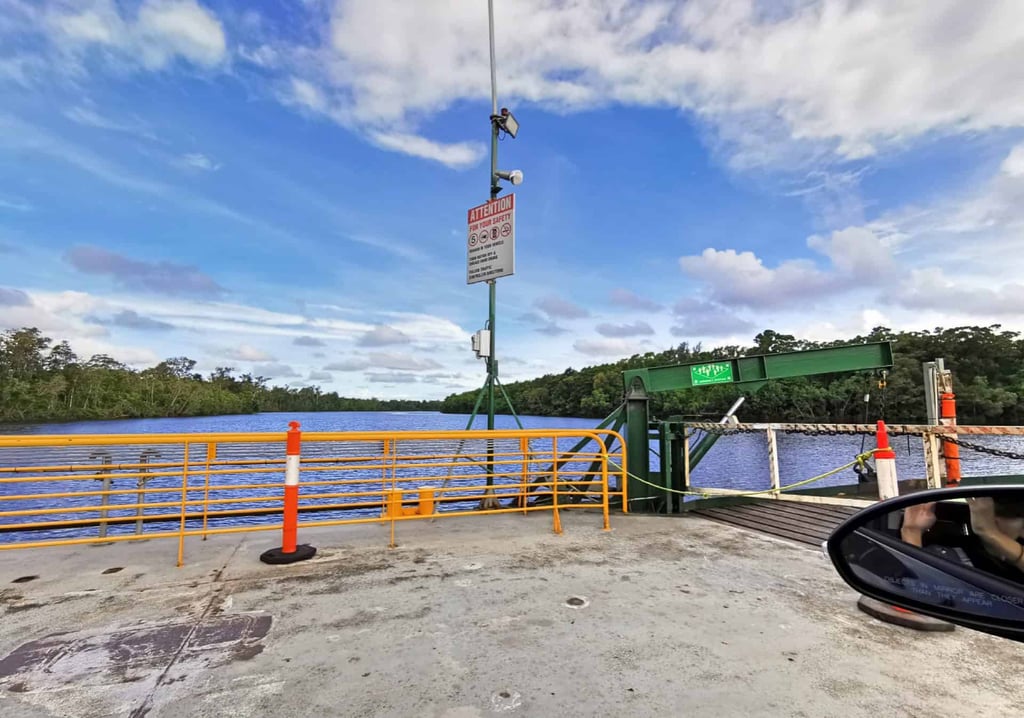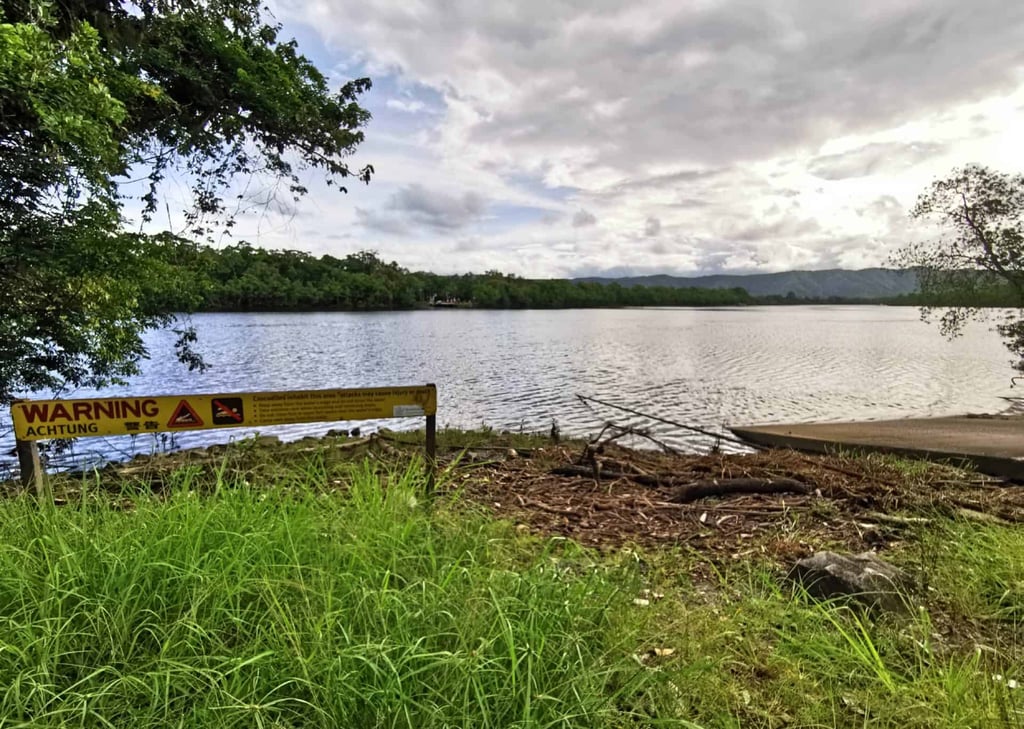 The more remote part sits north of the Daintree River (pictured), and it's generally quieter because you need to take a ferry across which costs $30 return. It's a fun way to get there, over a croc inhabited river, and it feels like you're starting something memorable!
I always wondered why a bridge wasn't built to make things easier but it's a bit of a contentious topic for some locals, and I get why. They believe a bridge will lead to further development in the Daintree. There was a vote here recently for either a bridge or two car ferries (instead of 1) to speed up transfers, as sometimes you're waiting 20 minutes to get across. The latter was voted.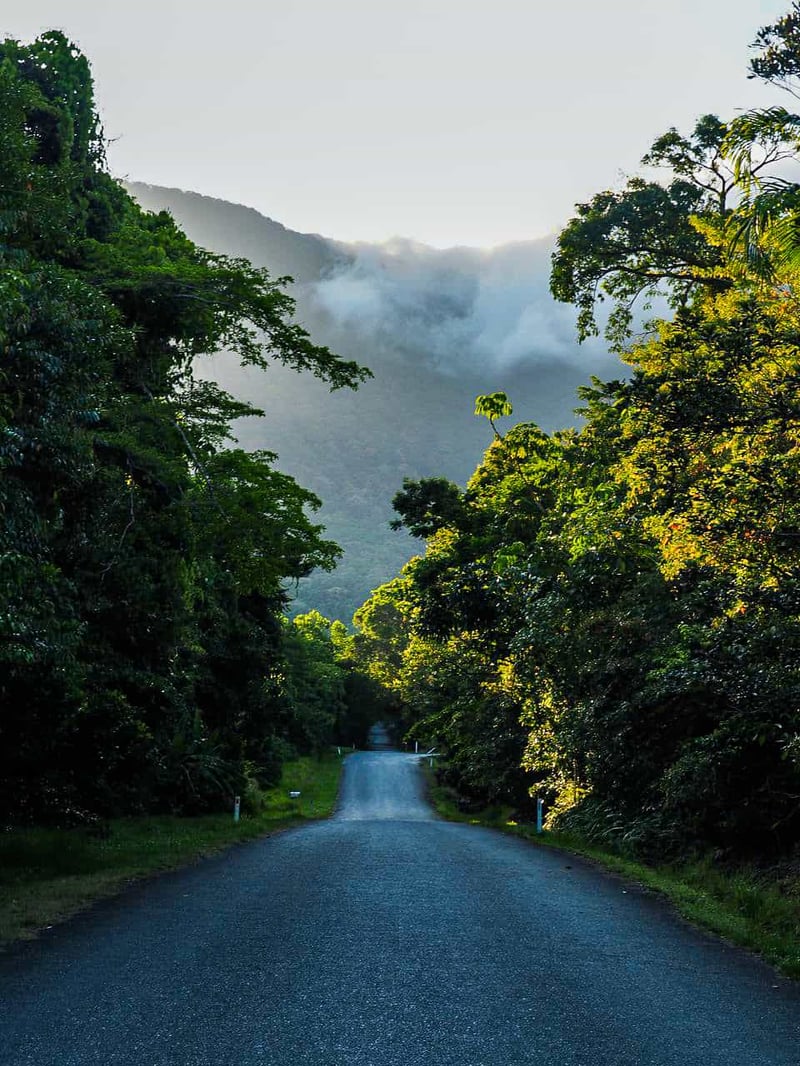 Once you reach the other side, the road narrows with some hairpin turns, so it takes about 40 minutes to drive up to Cape Tribulation. That's the last stop on the paved road- continuing on requires a 4×4 and will take you as far as Bloomfield where the Daintree ends, although most haven't been that far, including me!
So in this article, I'll include all the great things to do in the Daintree after the ferry crossing up until Cape Tribulation. 🤟🏼
Good to know
The ferry
operates from 6am until midnight every day, and they now accept cards which is handy. If you're staying overnight in self-catering accommodation, as there's no supermarkets in the Daintree (only a couple of small shops like Masons) Mossman's Woolies will be your last stop for food and a good bottle shop. The last petrol station is Caltex by Wonga Beach.
---
10 Awesome Things To Do In The Daintree Rainforest
---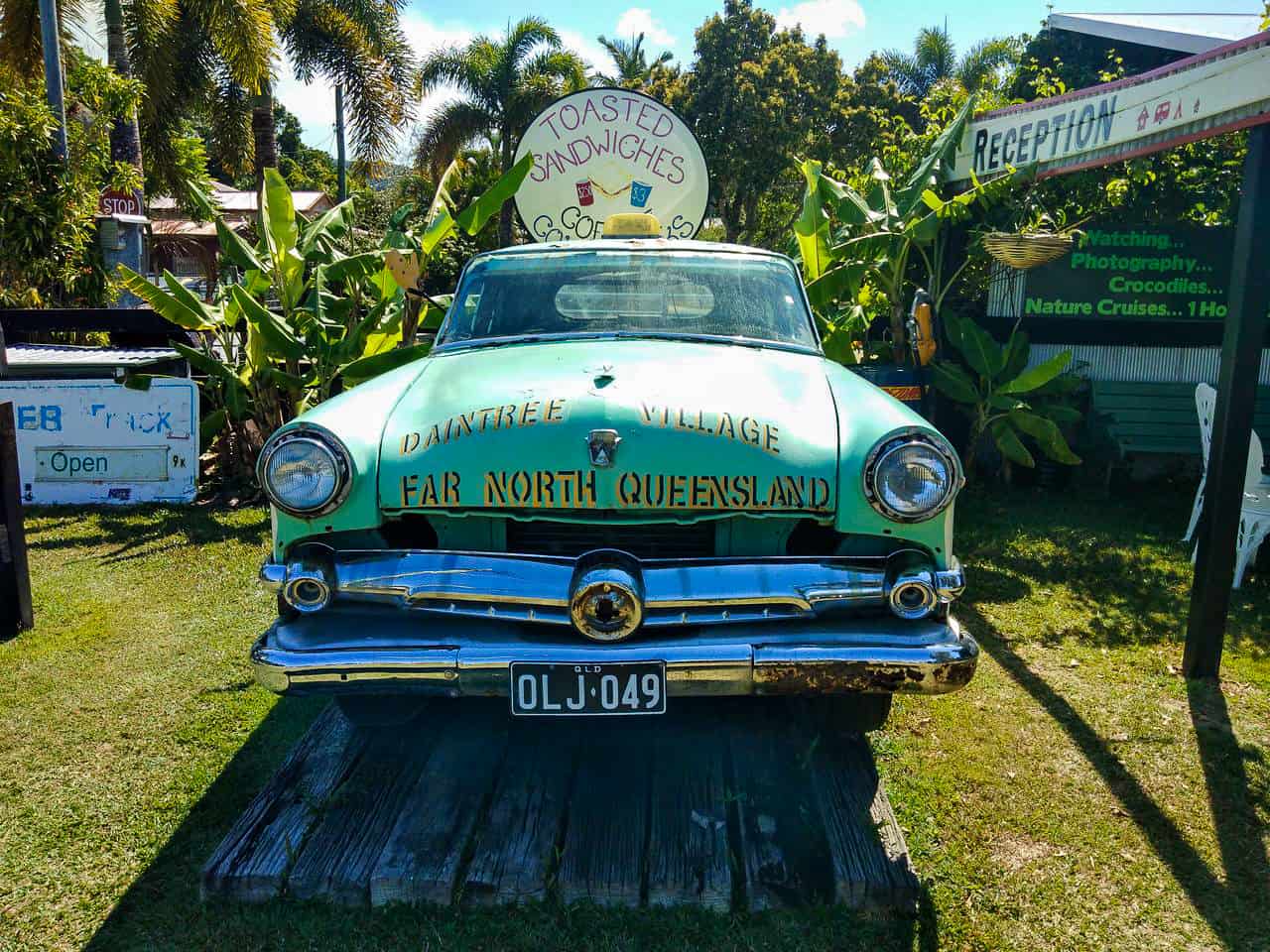 On the way to the ferry crossing you should make a quick detour to the Daintree Village for a look around. It's really small and quaint (there's only a couple of shops, a pub and a cafe) but it's also pretty cute and a nice stop for a photo op.
---
1. Search for a Southern Cassowary on The Jindalba Trail
The Southern Cassowary really is one epic bird and I don't think a trip to the Daintree feels complete without seeing one! However, they're pretty elusive and notoriously hard to spot in the thick scrub so you're more likely to spot one crossing the road.
I've seen a few around Cooper Creek recently, which has been pumping from all the rain during this ripper wet season. I've also spotted one on the Jindalba Trail last year which is a really enjoyable 3k loop that intercepts the boardwalk.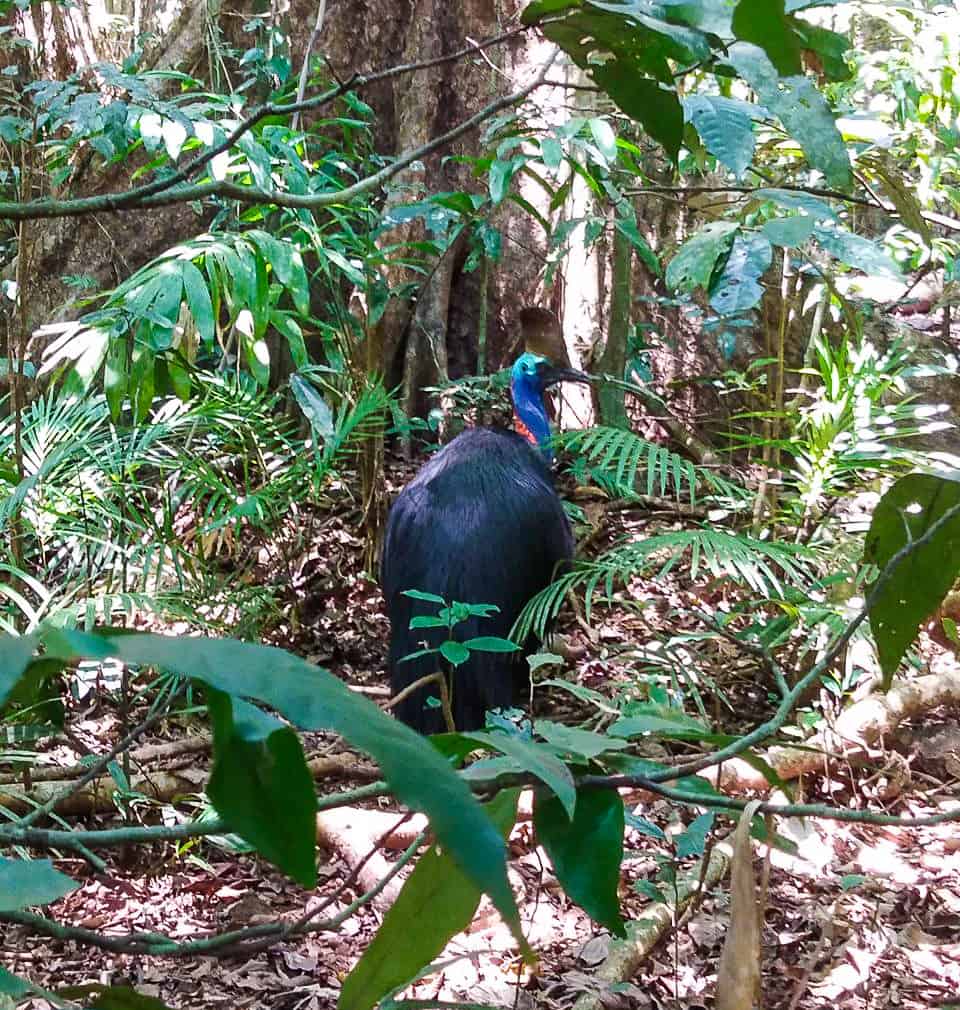 A tell-tale sign that cassos have been around is seeing their poop on the ground which looks like a whole pile of seeds covered in brown fermented fruit. They eat the fruits whole and push them out whole as they've got gentle digestive systems, so we've got them to thank for planting many trees and plants in the Daintree!
Getting here: To access the Jindalba Track, start to the right of the picnic tables. This is one of the only hiking trails in the Daintree that doesn't come on a boardwalk or require a guide, and a really peaceful moderate route- reserve about 1.5hours. For a few tips I wrote about the experience in a recent post.
Tip:
This trail intercepts the 650m
Jindalba Boardwalk
which is a good option for people with mobility issues, though you're less likely to spot a cassowary on it. Also worth a stop nearby is the Daintree
Discovery Centre
which includes an aerial walkway, self-guided audio tours and a cafe to refresh.
---
2. Snorkel The Outer Great Barrier Reef with Ocean Safari
Cape Tribulation was famously named by Captain James Cook in 1770 because 'here began all our troubles' after he crashed his ship on the nearby Great Barrier Reef. Lucky for us though, only a short trip from here is Mackay Coral Cay and Undine Coral Cay along the Outer Reef. They're those gorgeous sandy islands with surrounding reef systems.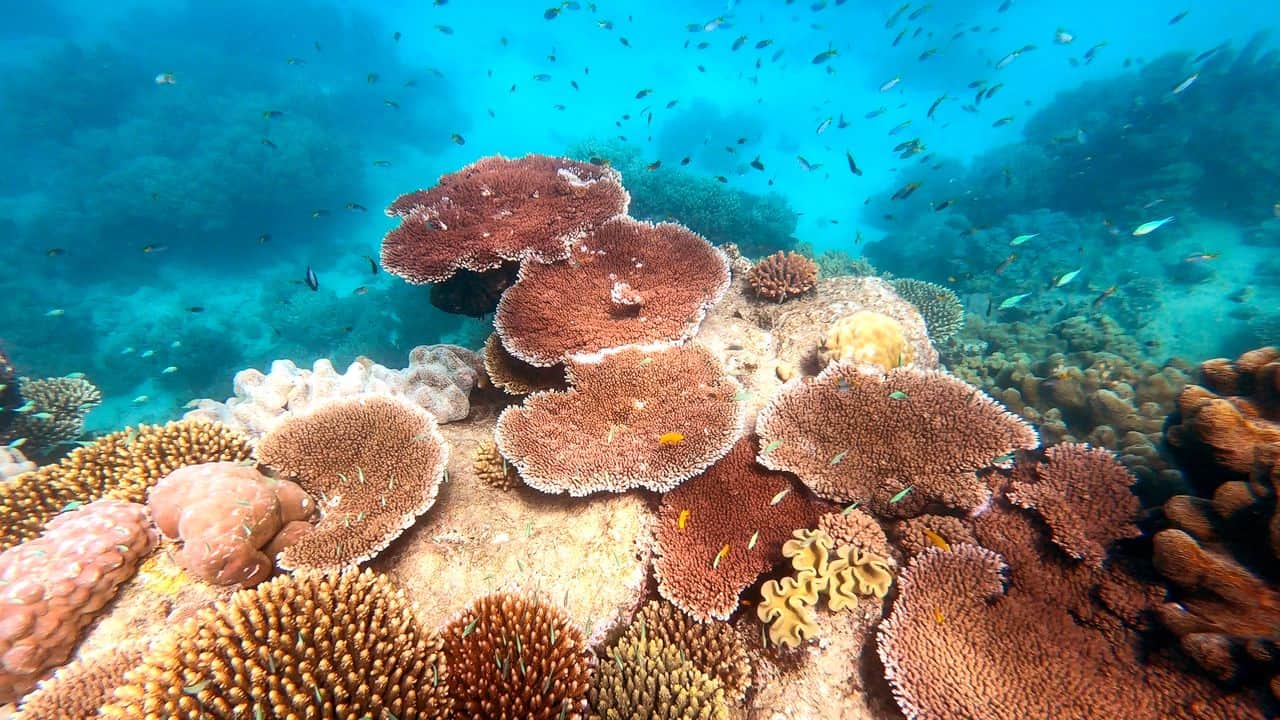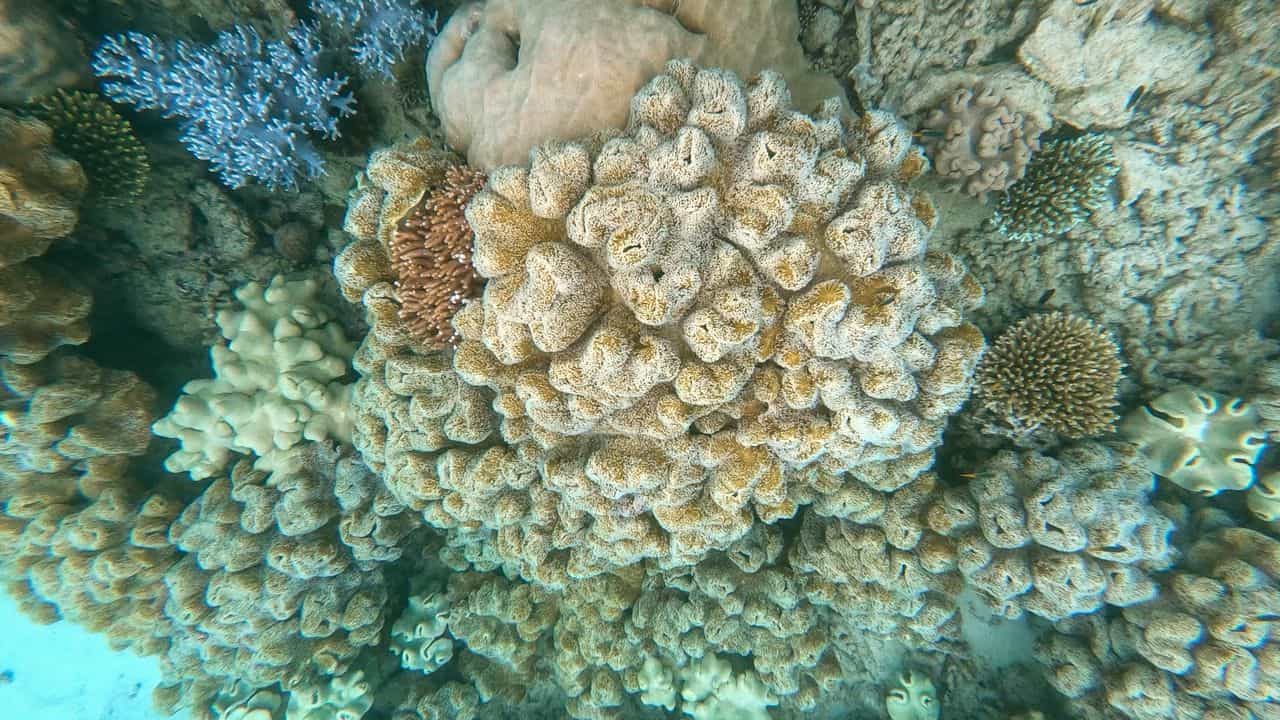 Eco-certified Ocean Safari are the only reef tour operator in the Daintree and are highly rated by locals and visitors. I haven't personally been with them but I can attest to Mackay Cay being a great spot to snorkel after visiting with a Port Douglas based operator.
If you're a local you can apply for a locals card with then which offers discounts and offers. Or to book online via Viator, check here.
Related Read:
Snorkelling The Outer Great Barrier Reef With Sailaway.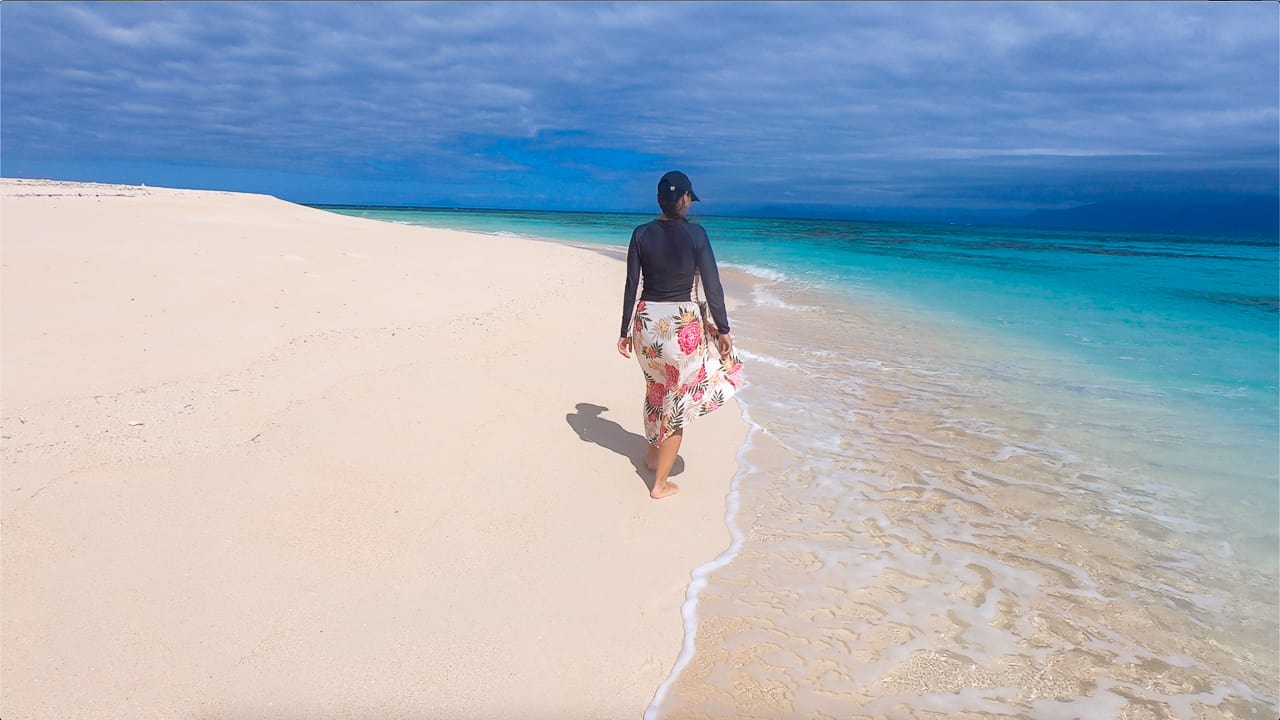 ---
3. Visit some of Australia's sauciest beaches
We all know that Australia isn't short of front page travel magazine beaches and Queensland's eye-popping shoreline frequently pops-up in any top 10. I live on one of them and often tease my sister who is well overdue a visit.
But truth be told, I find that the further north you go from Cairns, the better the beaches get. And so far the most stunning ones I've seen up here have all been around Cape Tribulation.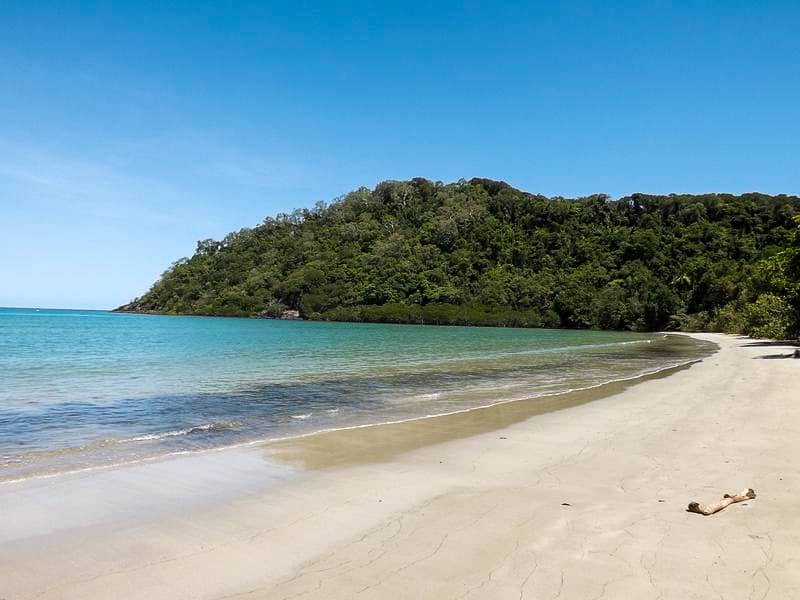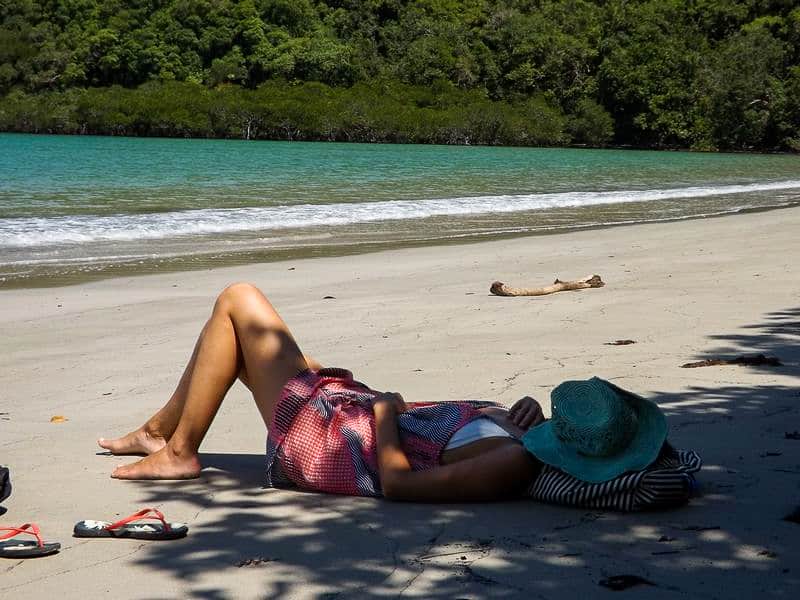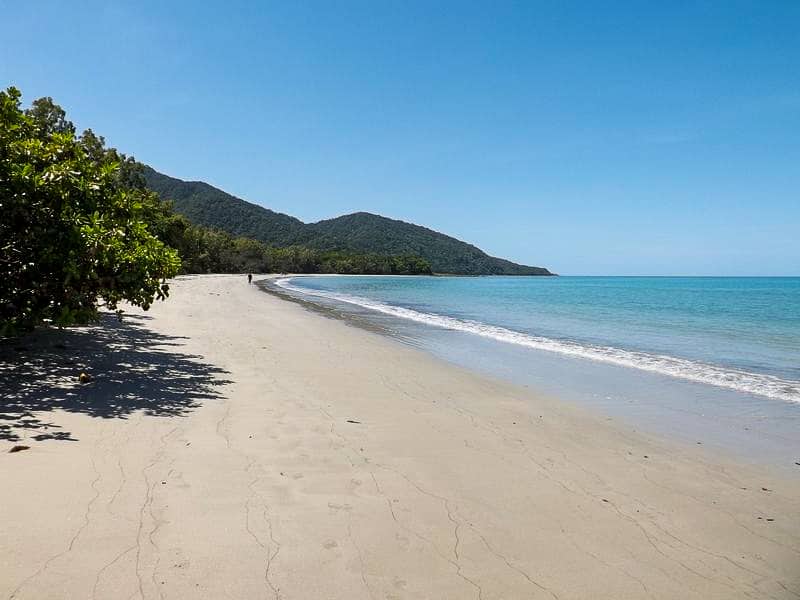 The first time I visited Cape Trib Beach on one hot and sticky October day, my jaw almost hit the ground! It has a long strip of powder-soft glitter sand that's framed by towering green-carpeted ranges and it's always practically deserted. It still amazes me how many beaches there are in Australia but not enough people to fill them.
Then last year, just when I thought I'd seen the best of Cape Trib's coastline I visited Thornton Beach and had to roll up my tongue before picking up my chin from the floor. It went on as far as the eye can see and had a sand bar that stretched onto a rocky isle. Big drools.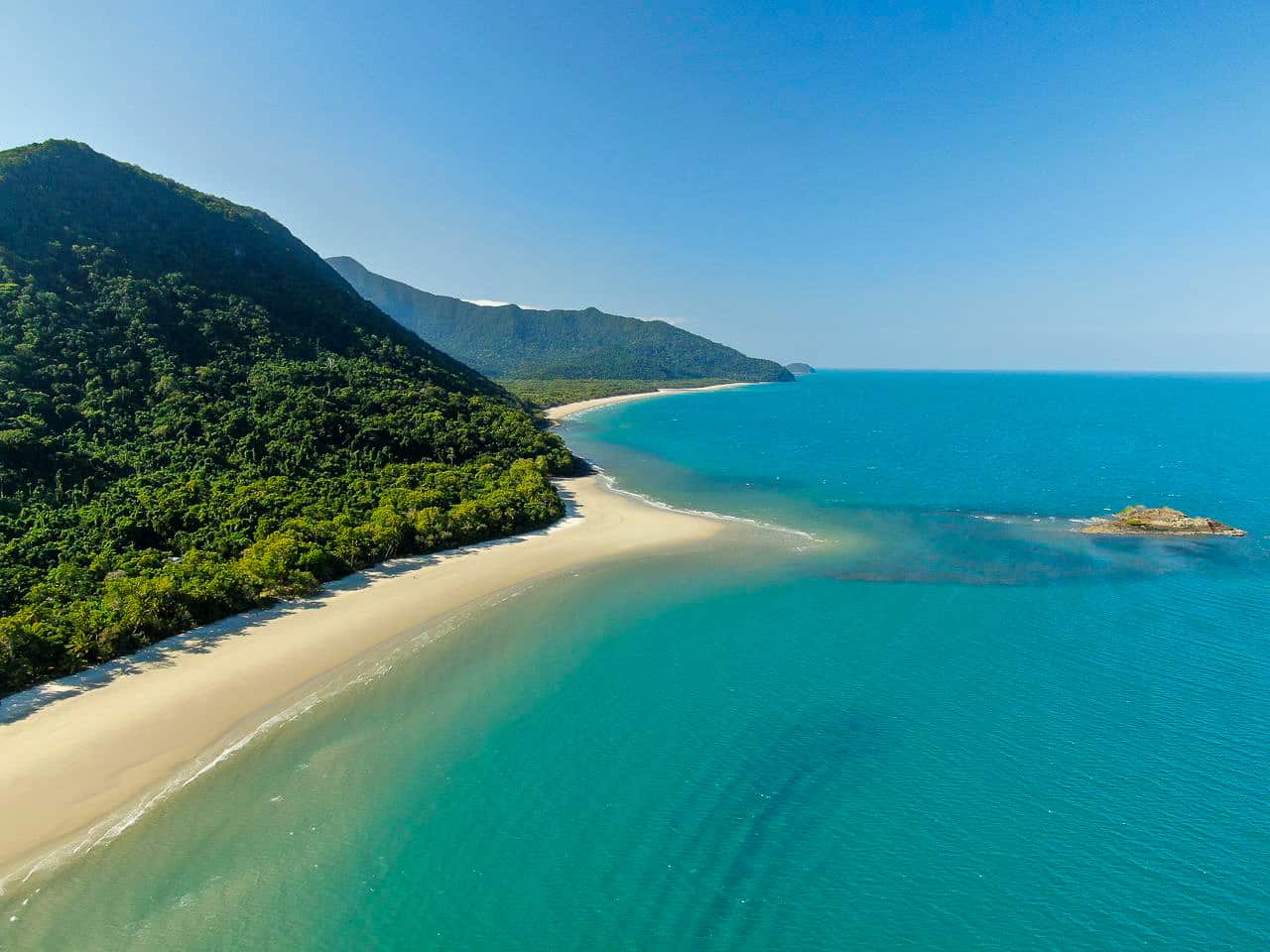 But there's something you should know about beaches in the Daintree, they're quite a tease. You see, as much as that shallow turquoise water beckons you to cool off and take a swim, particularly on a muggy hot Queensland day, the higher risk of crocodiles means it's advised not to. Sadly there was a case of a tourist called Cindy Waldron who got snapped up one balmy night in 2017 after taking a dip here, so don't risk it for the biscuit.
Related Read:
Living with saltwater crocodiles in Far North Queensland.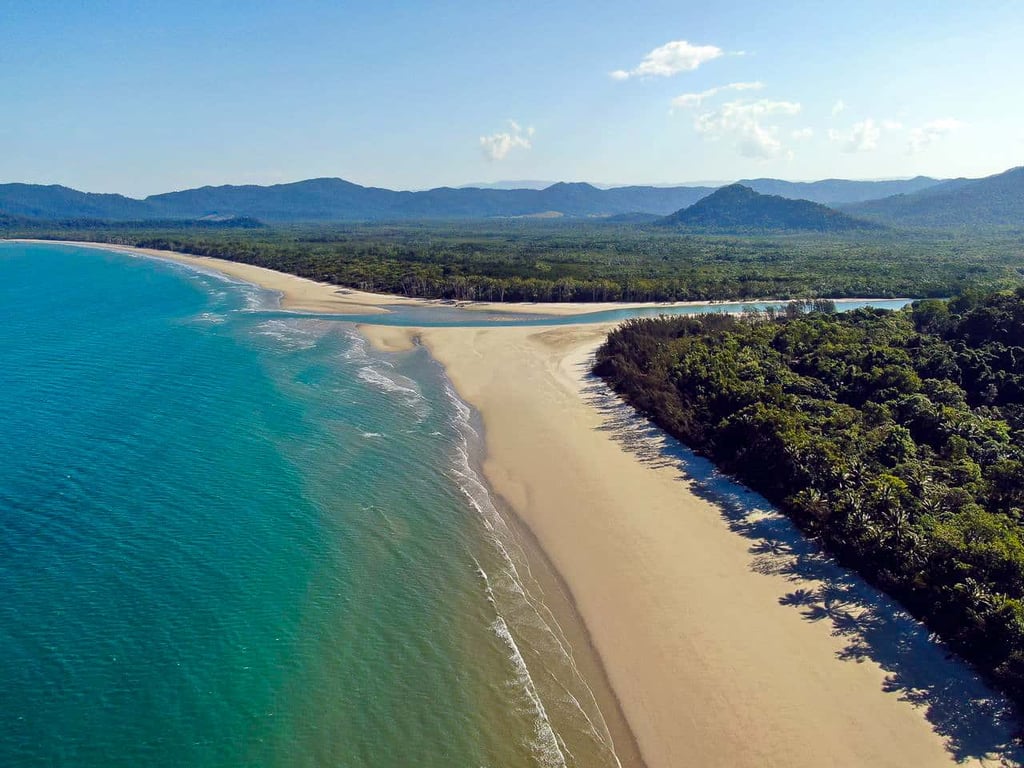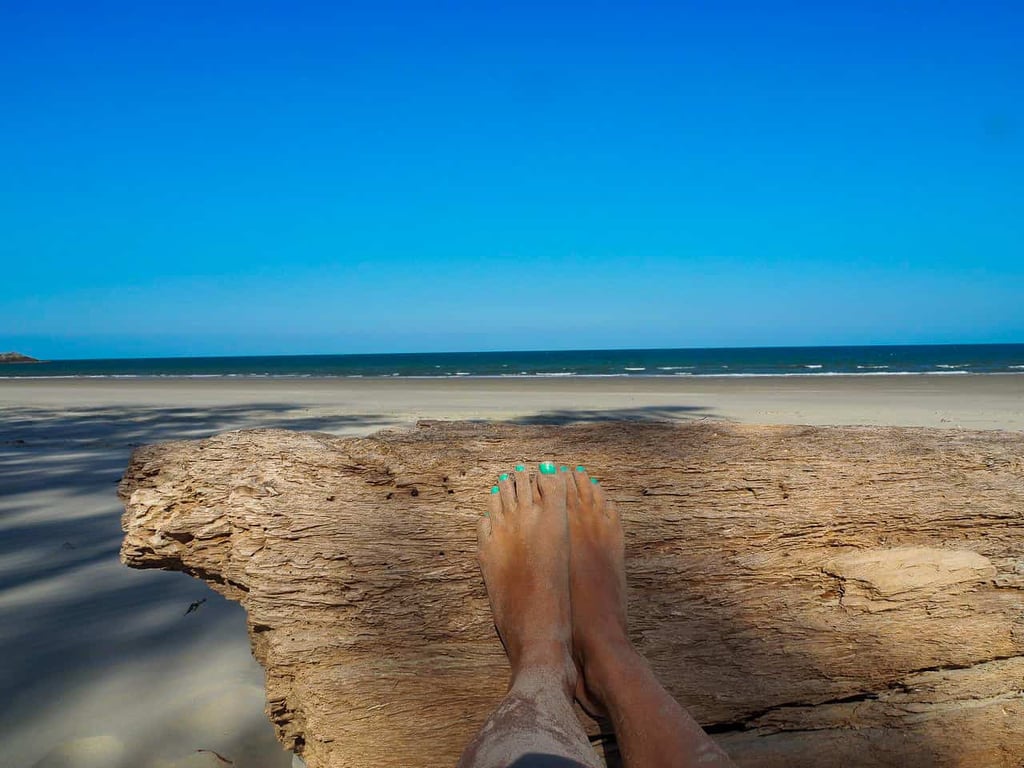 Walk The Beaches!
If it's not too hot and you fancy taking an extended beach walk around Cape Tribulation, here's a couple of options…
✣ Myall Beach:
(2k one way with the option to add the 1.2 boardwalk loop/ approx. 1-1.5hours). Start at the Kulki carpark (Cape Tribulation is called 'Kulki' in Kuku Yalanji) and follow the signs through the coastal rainforest towards Myall Beach- the views here are awesome. Then stroll to the southern end of Myall to the
Dubuji Boardwalk
before heading back.
✣ Cape Tribulation to Emmagen Creek
(4.5k one way/ approx. 2.5 hrs). This is such a peaceful and scenic beach walk. Don't forget to check out the Kulki Boardwalk at the north end of the headland too.
---
4. Cool off in a freshwater swimming hole
Oh yeah, in tropical crocodile country you'll be thankful that there's a few ripper freshwater creeks nearby if you need to cool off, that are all croc-free and jellyfish-free. Check out:
✣ Mason's Swimming Hole: A bit of an institution in Cape Trib, also with a cafe and handy shop on site. The Mason family were the first white settlers in the area in 1929.
✣ Emmagen Creek: Said to be the most scenic swimming hole in the area.
✣ Cooper Creek: Another convenient creek next to the Heritage Lodge. We ate at their restaurant On The Turps which had lovely views and access to it.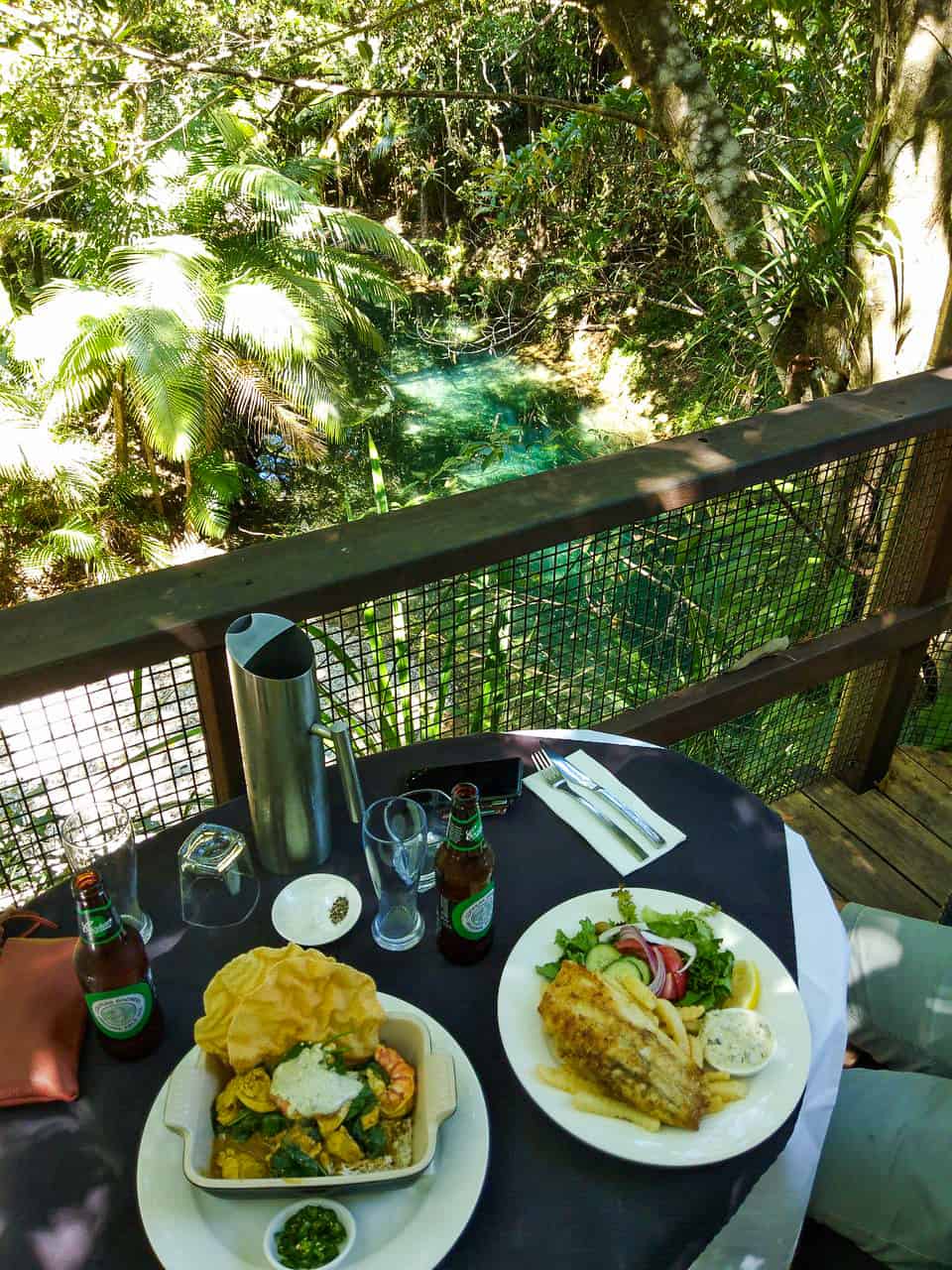 ---
5. Taste rare exotic fruit at Wildwood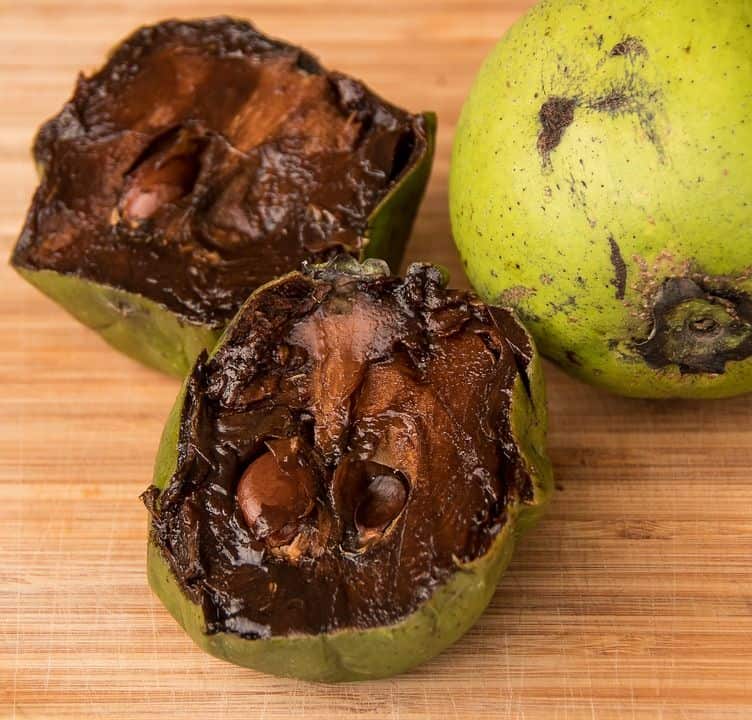 We stayed at Wildwood when we visited Cape Tribulation for my birthday last year and it'll easily be a place we return to. It was so peaceful with rustic-luxe cabins, it's own private rainforest walk and a rare exotic fruit orchard on site- it was an incredible way to enjoy the best of the Daintree whilst still basking in creature comforts.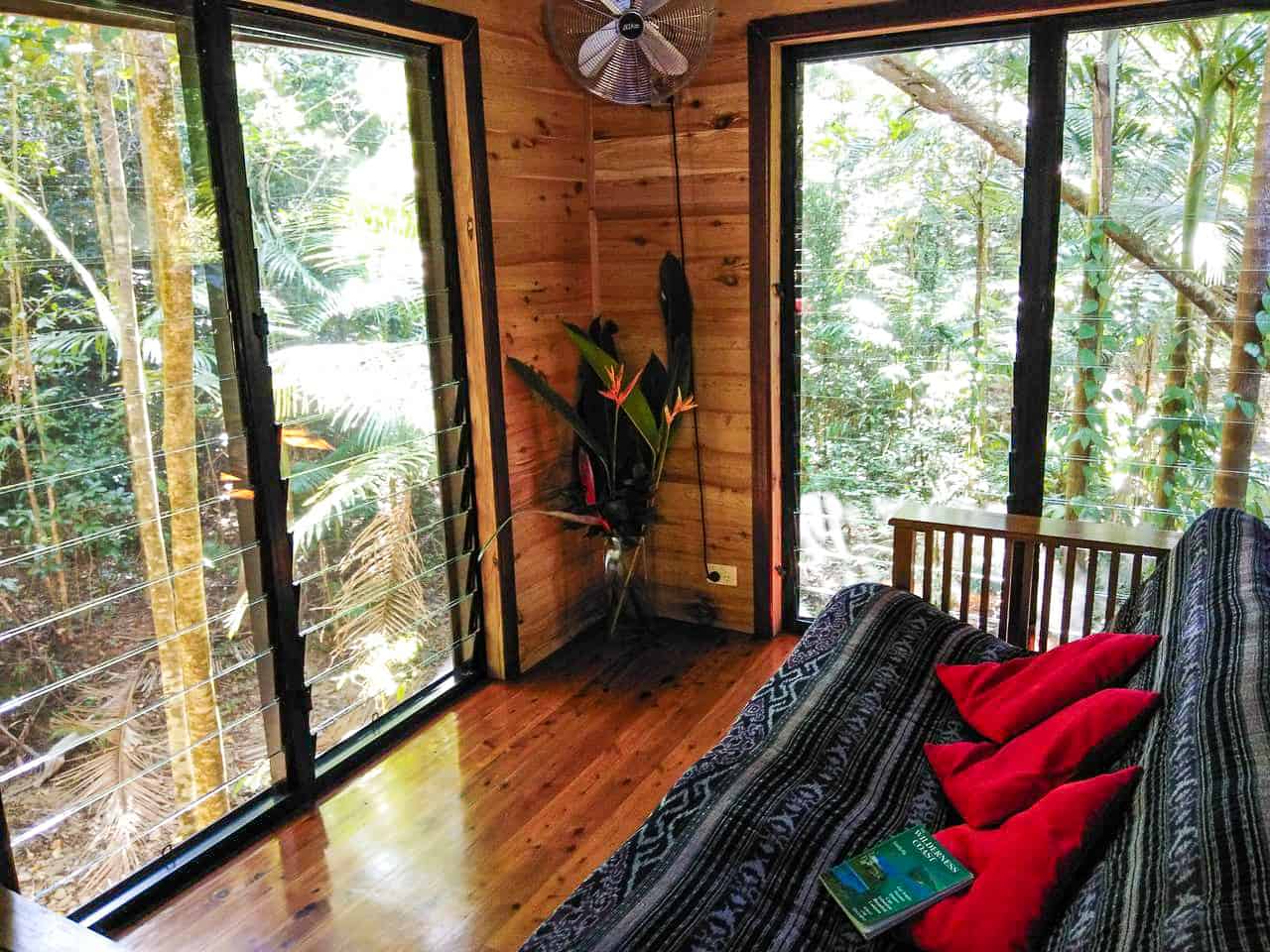 There are many awesome rainforest stays in the Daintree which all have their own perks, but no other can boast having their own exotic fruit farm. Each morning here, after being progressively woken up by a chorus of birdsong, I'd go and check the chicken coup for eggs before wandering around the orchard to gather a few ripe ones. There are rare fruits here I've never heard of before- read all about it in my latest post!
Even if you're not staying at Wildwood, you can still taste exotic local fruit at Cape Trib Fruit Farm who offer daily tastings and an orchard walk for a reasonable price.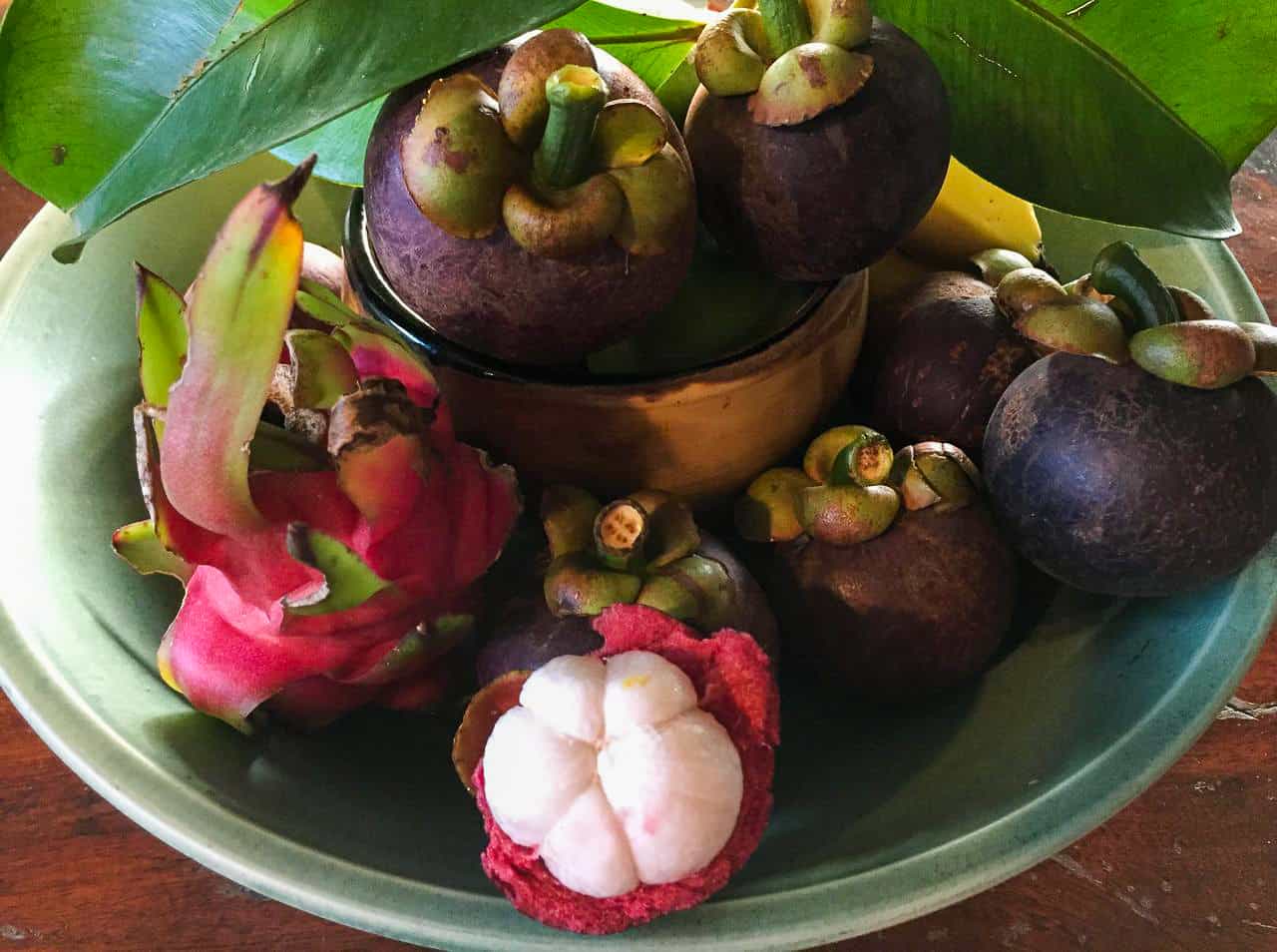 ---
6. Spot saltwater crocodiles
When colonials first started settling along the Daintree River 150 years ago, apparently there were sightings of saltwater crocodiles as big as 10 metres. Let's just take a moment to imagine how big that is!
Since then however, salties almost became extinct in Australia as they were heavily hunted for almost 3 decades until the 1970s and were consequently made a protected species. I think it's rare to see ones that big around this area anymore, but there's still some pretty impressive hench ones about.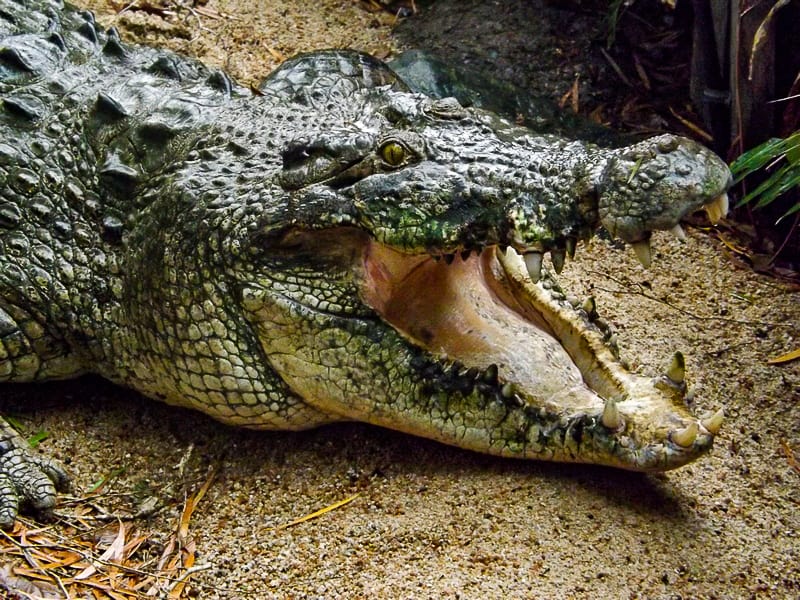 Spotting salties in the wild is totally fascinating. For me it actually took some of the fear away… don't get me wrong, I'd still crap my pants if I saw one unexpectedly! But they're nothing like the hobo crocs you see in the movies and they're important to the ecosystem here. The Daintree River is also a bit of a nature route so there's other wildlife to be spotted.
Croc Tours.
There's a few companies offering croc tours in the Daintree but here's two I'd go for :
✣ Daintree River Wild Watch : If you're here at sunrise or sunset then this highly rated operator offers tours with groups no larger than 10, and local naturalist Ian "Sauce" Worcester is passionate about all things wildlife along the Daintree River. Click here to read reviews & book through Viator.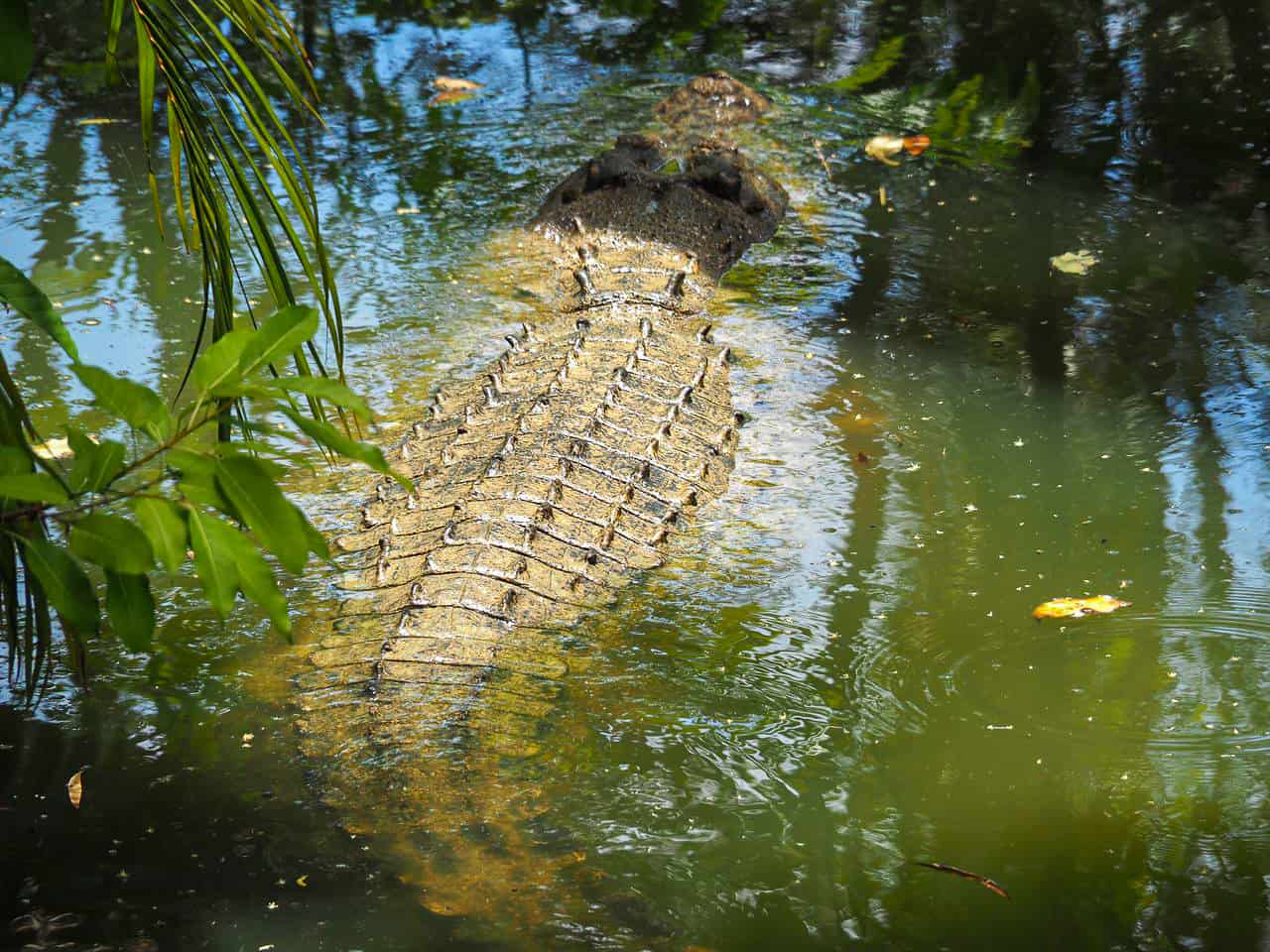 ✣ Solar Whisper : If you just have an hour to spare during the day then this eco-operator is the only zero emission boat which is a great way to minimise your impact. Groups are also 10 max. Check here to see reviews & book.
---
7. Hike the Dubuji Boardwalk
Dubuji means 'place of spirits' in Kuku Yalanji. This 1.2k Boardwalk is a really peaceful and leisurely loop that takes you through a range of habitats, from rainforest and swampland, to mangroves and through the fan palms. There's some cool wildlife to find too.
The area was purchased by the Daintree Rescue Program a couple of decades ago who turned it from residential development back into rainforest. They've done a great job! I couldn't tell that this was regenerated land.
To get here, park up at the car park and the loop is just there. You have the option to exit at Myall Beach for a look around before finishing the circuit.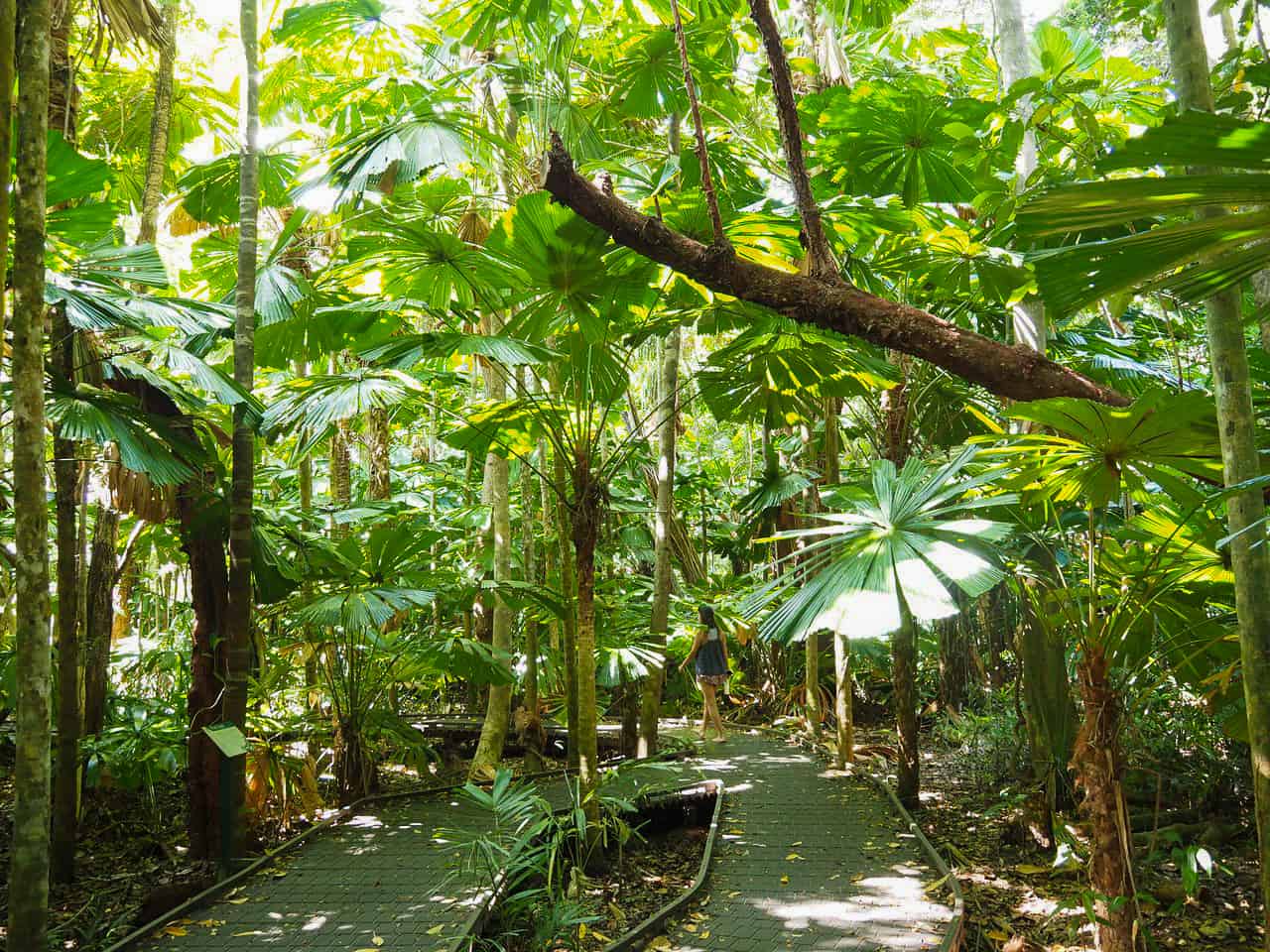 ---
8. Indulge at the most scenic ice-creamery
I love the Daintree Ice-Cream Company and always try to make a strop when we're here. I'd be surprised if you've seen a more scenic ice-creamery with the goods to back it up. They grow all their fruits on site and there's many I've never tried in an ice-cream before. Some of my favourites are the black sapote, native wattleseed and coconut.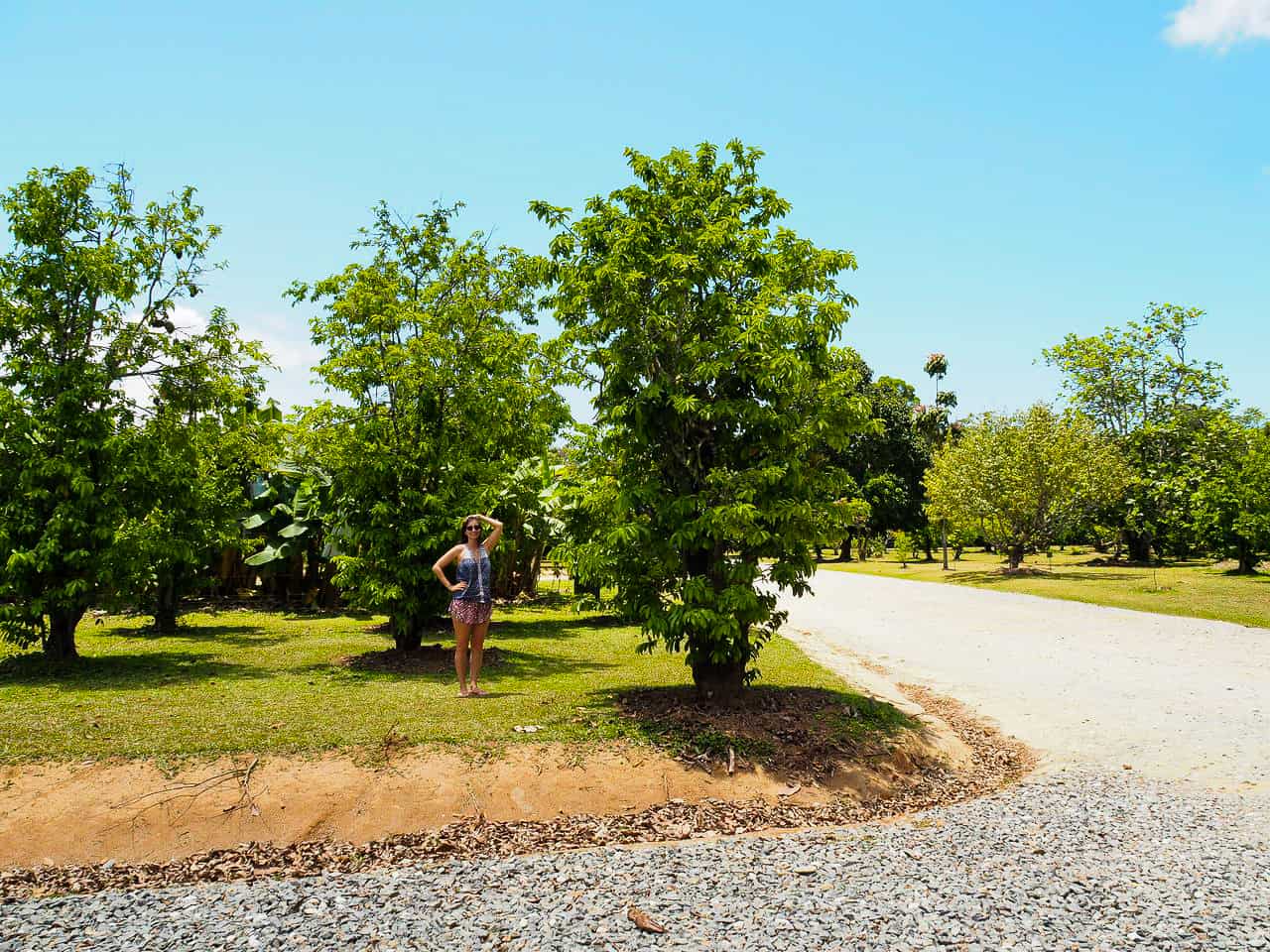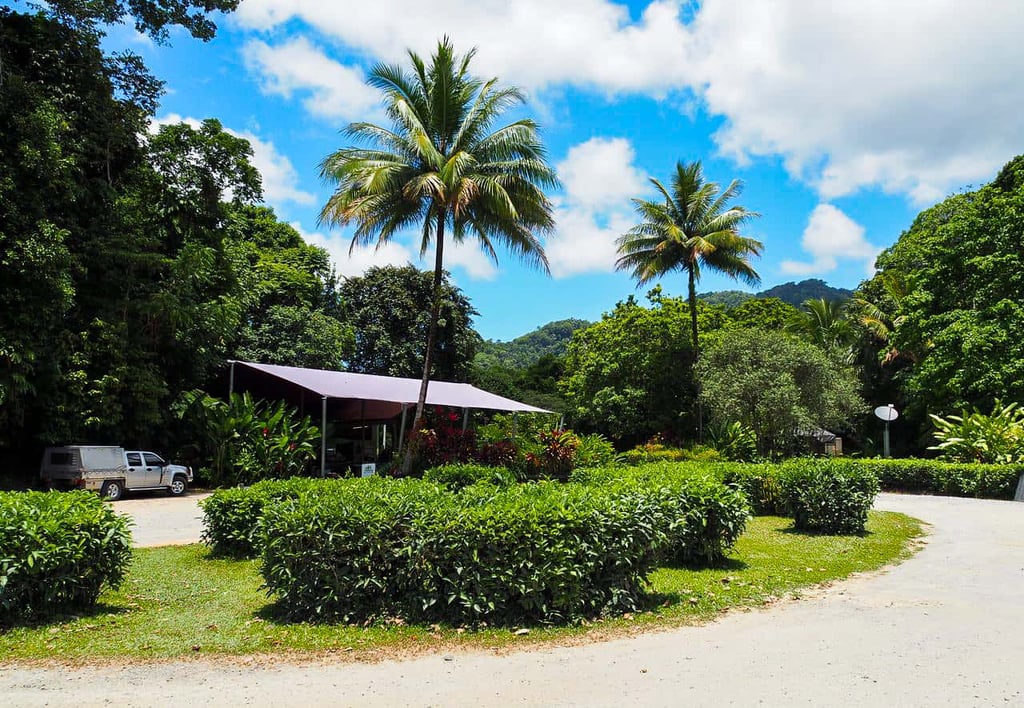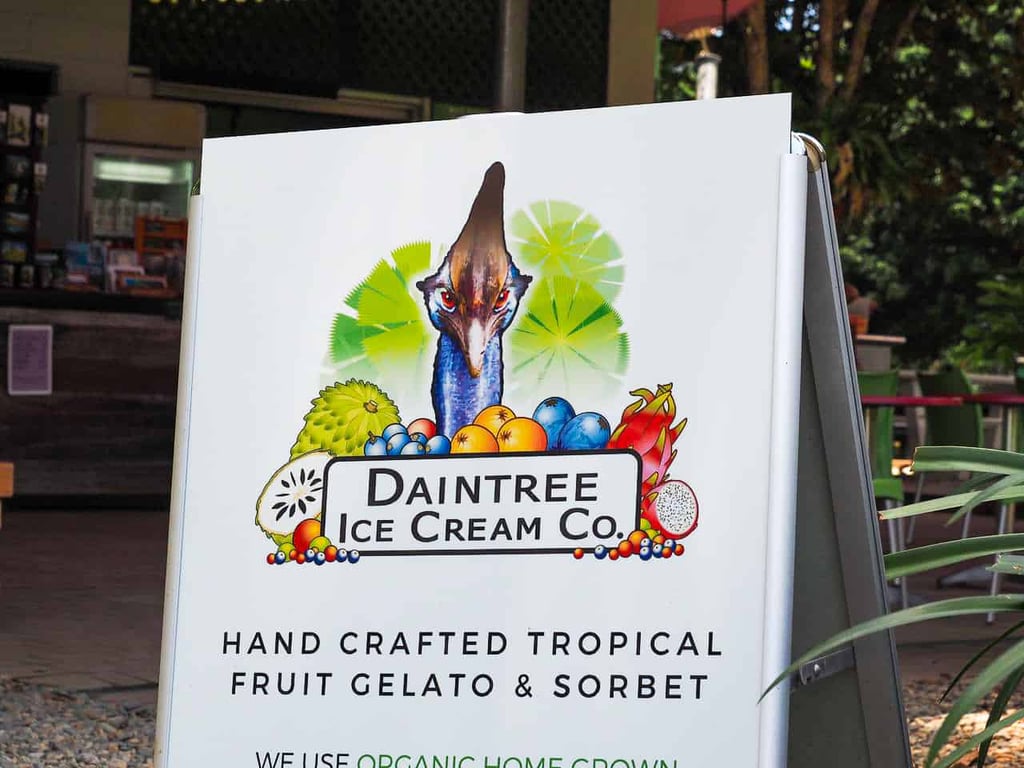 If it's not too hot, then it's fun to pick up a map and venture around their tropical fruit orchard to see where the ingredients are harvested. They even thoughtfully put your seasonal scoops in a cup so you won't have it dripping down your arm along the way. The Daintree Ice Cream Co are open daily from 12-5pm.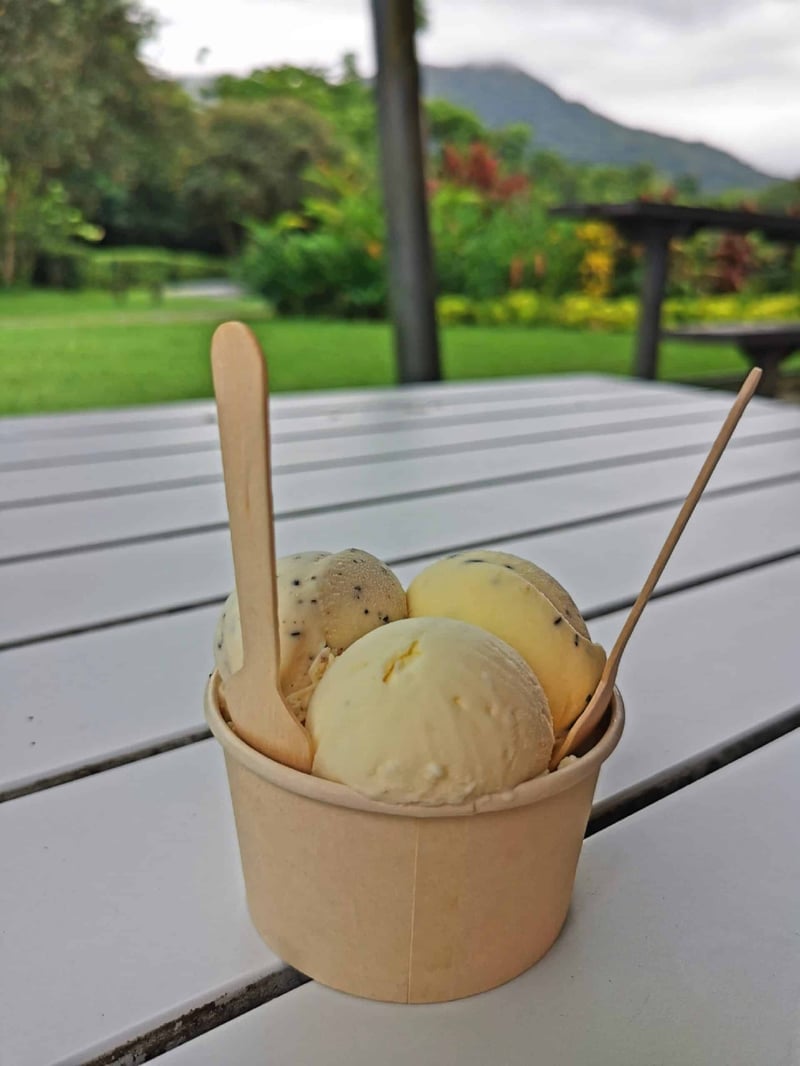 ---
9. Climb Mount Sorrow!
Not long after Captain James Cook crashed his boast on the Great Barrier Reef, he took a few hikes in the surrounding ranges and then named them. I'm still not quite sure which mountain he found harder, Mount Sorrow, Mount Misery or Mount Unbelievable. What do you think?! Either way, I don't suspect they were easy.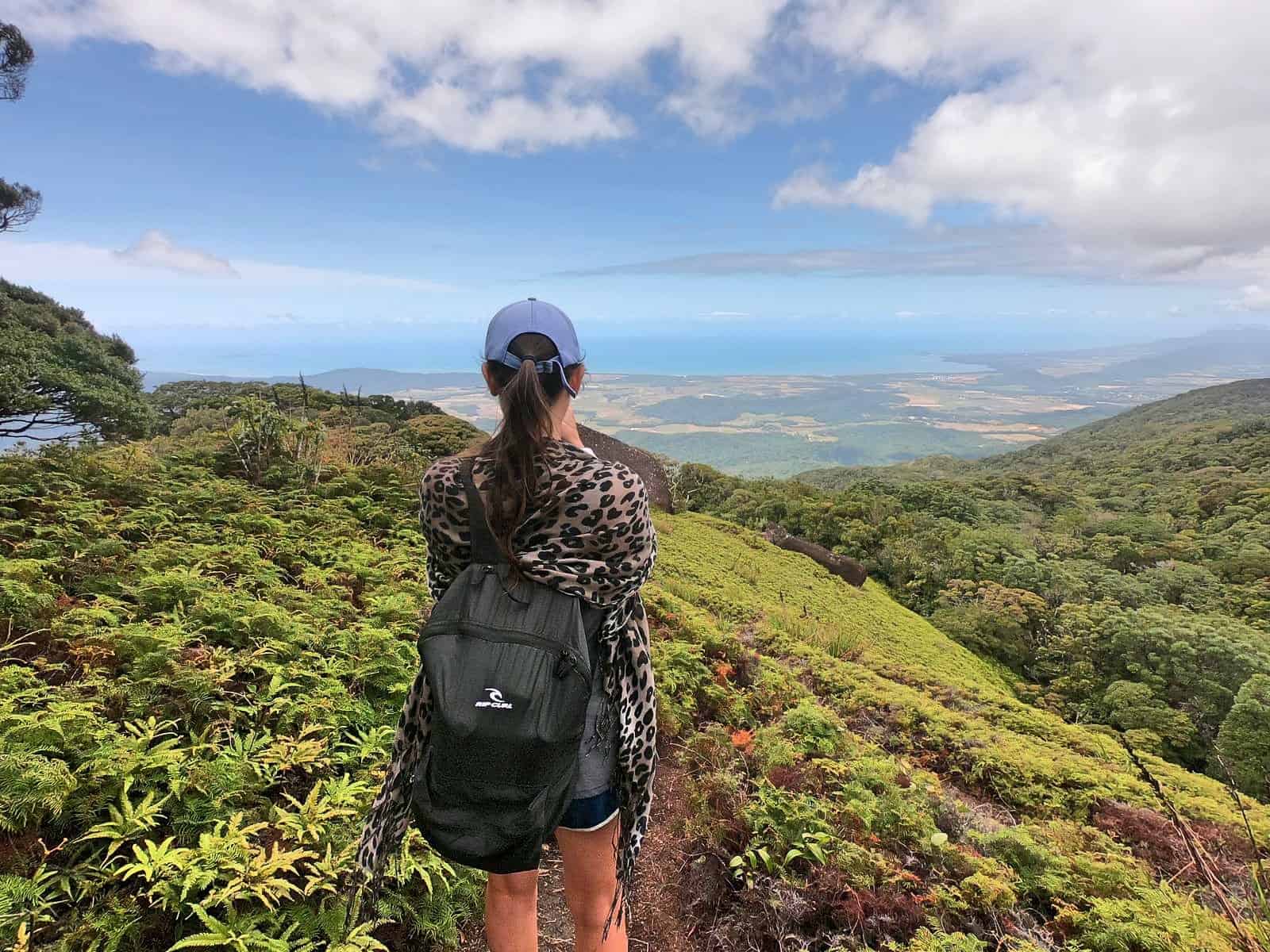 Two years back I wrote about the gruelling Devil's Thumb hike we did which was (at the time) the hardest we'd ever completed! It's in the Daintree rainforest too, near Mossman.
We were hoping to do the Mount Sorrow trail a month later when we stayed at Wildwood, but were still a bit traumatised, lol. However if you're after a challenge (but not as epic scale as the Thumb) then Mount Sorrow is said to offer similar sweeping views of the coastline and Snapper Island.
The start of the track is really close to Wildwood in Cape Tribulation. One way, it's a steep 3.5k uphill trek to the lookout (reaching 650 metres). A return walk should take about 3-6 hrs depending on fitness levels.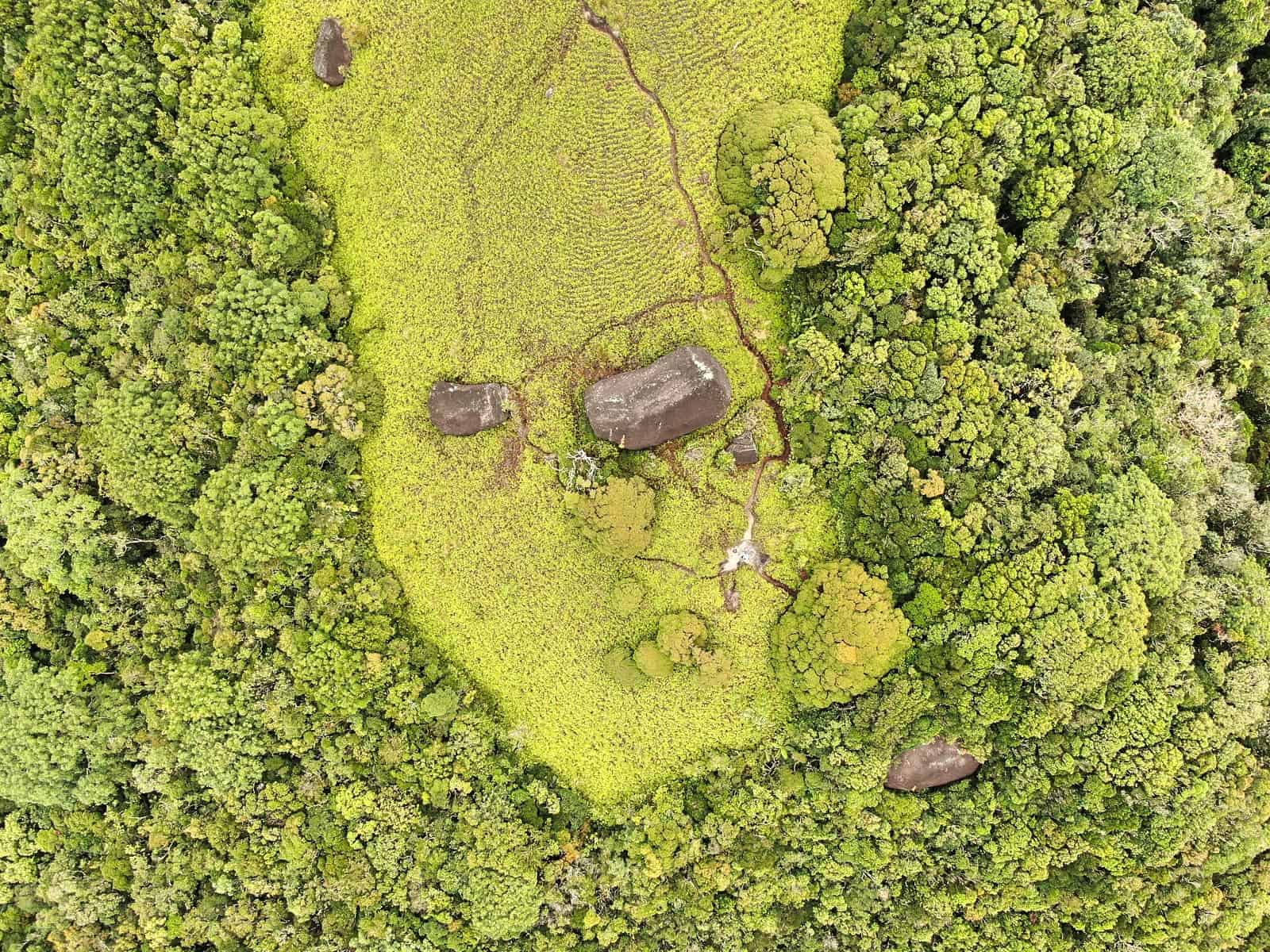 To get here: park up at the Kulki day-use area (where Cape Trib Beach is). Then take a right and walk for 5 minutes on Rykers Road to the start of the trail which is just to the left of the road (use the map below as a guide). The trail is signed in orange triangular markers.
To prepare, follow the same guidance I give in the Devil's Thumb hike. It's best completed in the dry season (May to October), set out before 10am and carry at least 2 litres of water per person.
If you're not so hardcore and fancy an easier, less formidable walk in the Daintree, why not check out
Cairns Adventure Group
who visit all the best bits in one day.
---
10. Relax with a rainforest massage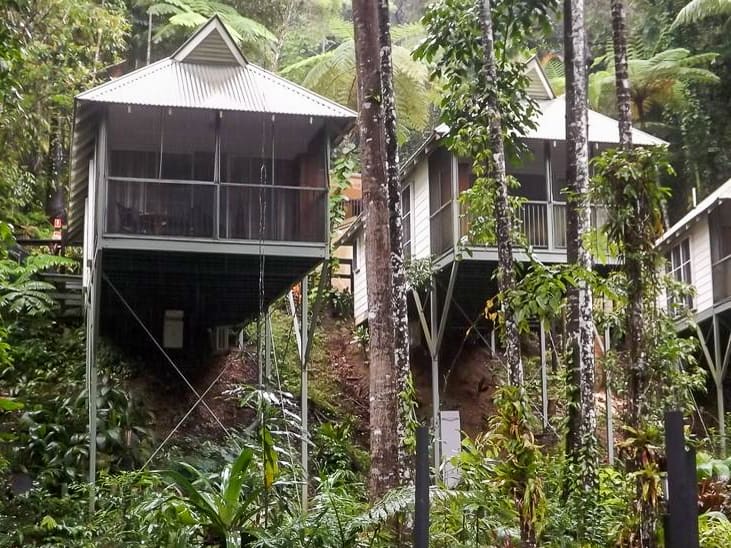 After all that walking and adventure, I couldn't think of a better way to relax than pamper with a massage in the rainforest. The Kuku Yalanji named the rainforest 'Wawu-karrba', meaning healing of the spirit for a good reason. I've had quite a few massages in my time whilst living in Thailand and Malaysia, yet the one I had at the Daintree Eco-Lodge was one of the most memorable as the setting was lush. They're also pretty reasonably priced here considering you're at a resort.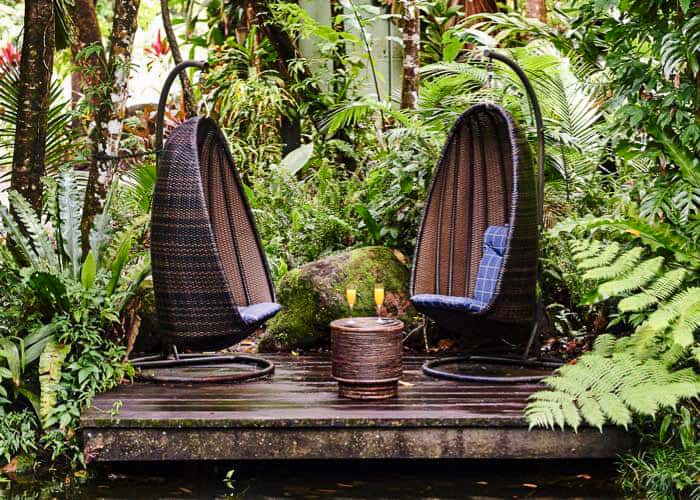 * * *
I hope you enjoyed my article and discovered a few things to do in the Daintree Rainforest and Cape Tribulation. It truly is a beautiful place and I feel so lucky to have it on my doorstep- it's one of my favourite things about living here.
Here's a few more tips for when you come…
Places to Eat in The Daintree Rainforest
Most eateries here are more on the casual side and pretty local. For lunch I've had a good experience at Thornton's which is just on Thornton Beach and serves fresh, tasty food (pictured). On The Turps restaurant at the Heritage Lodge is also pretty decent (I had their daily curry special) and we asked to sit at the table overlooking the creek which was gorgeous.
Come dinnertime, I'd suggest Whet restaurant in Cape Tribulation or Julaymba in the Daintree Eco-Lodge for something more special.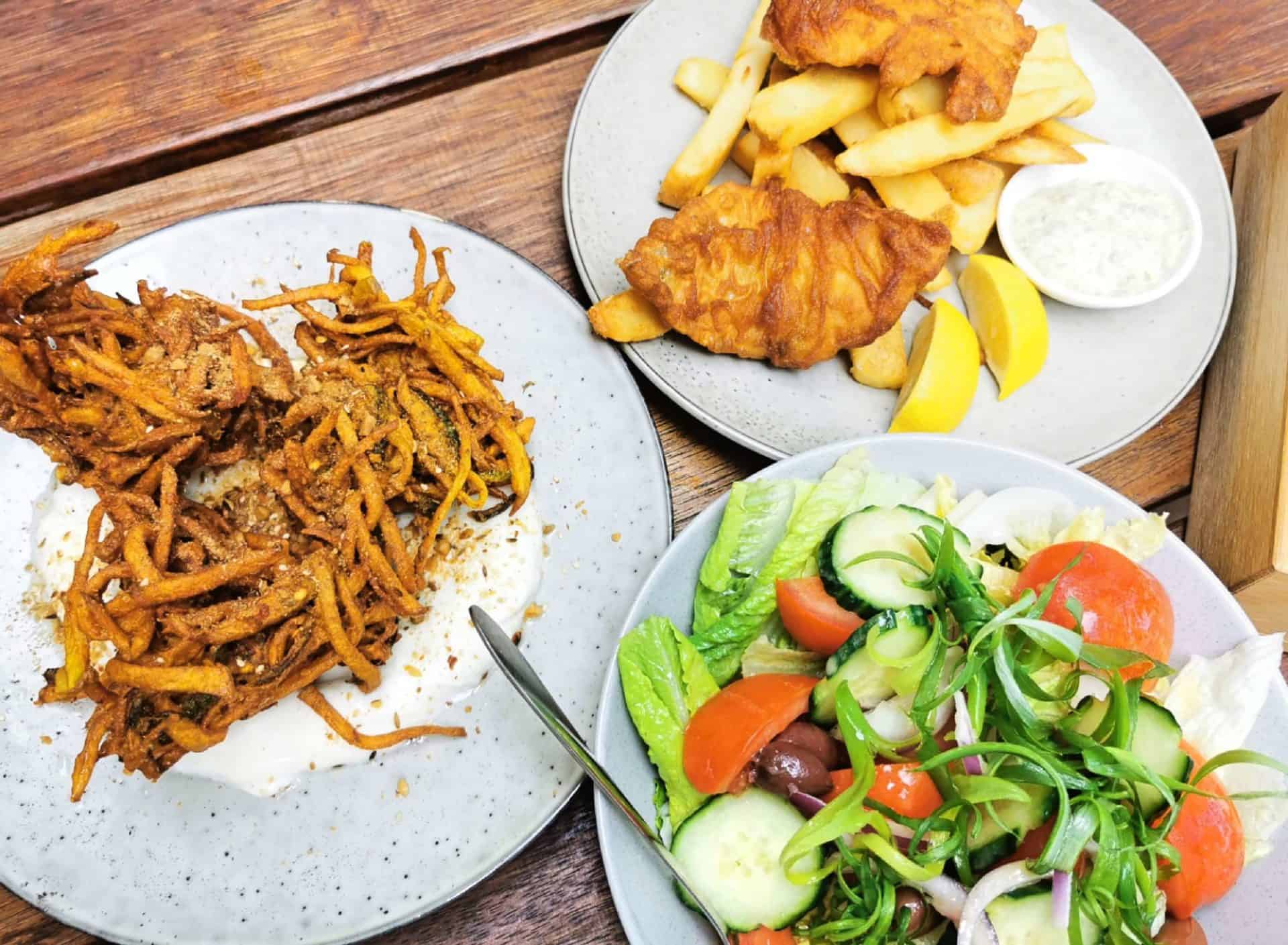 Where To Stay in The Daintree
There's quite a few lovely rainforest retreats in the Daintree, though often stays are pricier than Cairns and Port Douglas as it's so remote. There's accommodation to suit all budgets but you'll be paying a higher premium for that extra breathing space.
I've personally had an really relaxing stay at Wildwood for my birthday which I spoke about earlier and I'd highly recommend. I thought it was well-priced and the setting was peaceful, although for some reason at the moment you can only book their 3-bedroom cabin on Booking.com which is much pricier…not sure why. Maybe contact them directly if you're interested in staying at their one-bedroom cabin.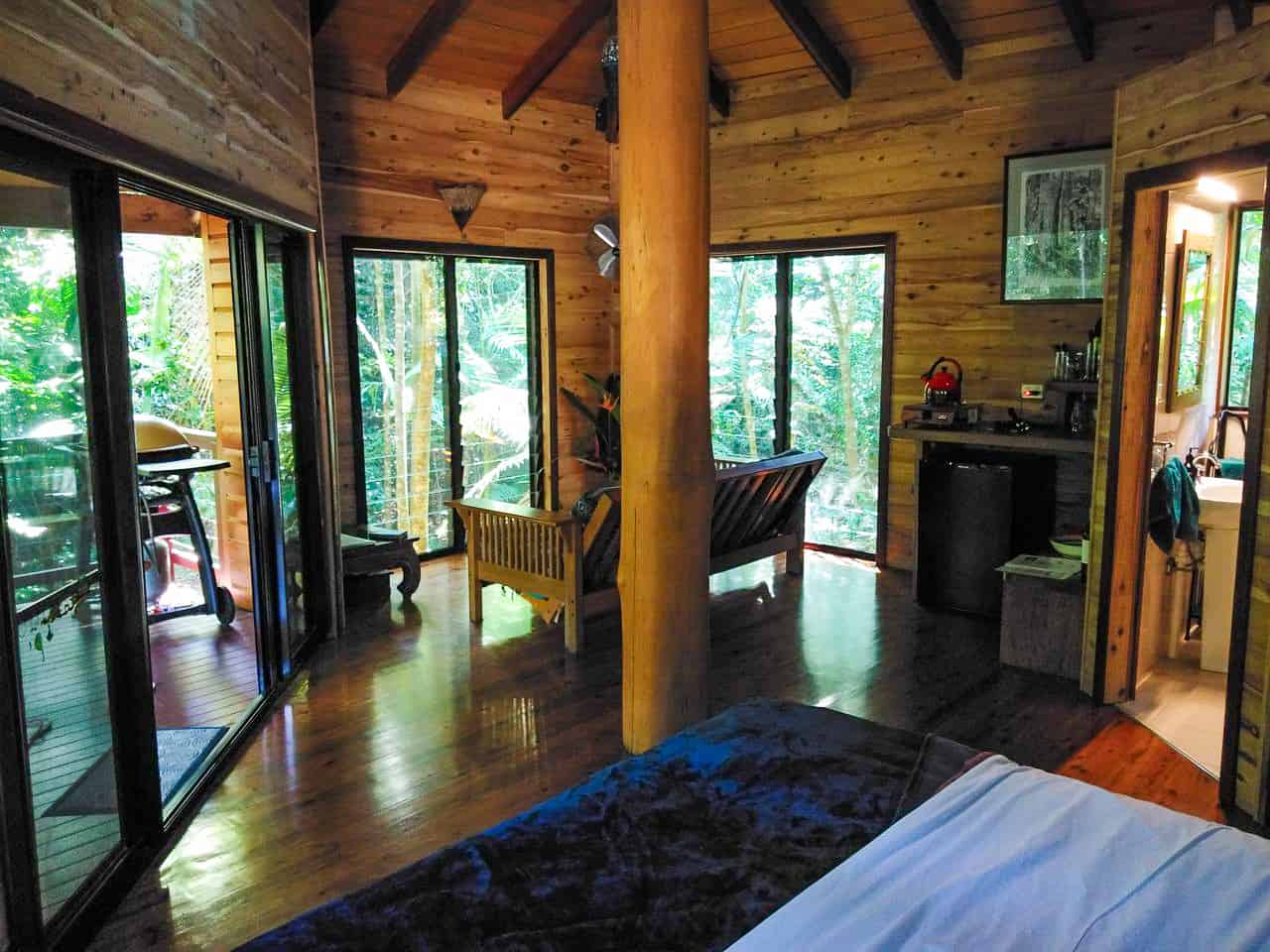 A few years ago I stayed in the Daintree Eco Lodge for my honeymoon which was a bit more rural-lux with a jacuzzi on the terrace. They've changed owners since then though, renovated and amped up the price quite a bit so I think it's more for that special occasion if your budget can afford, though I think it may be a bit overpriced nowadays.
Quiet a few new places have popped up in the Daintree recently and there's some really lovely looking eco-huts and cabins that are reviewed highly on Bookign.com. Check here to see their list of stays in the Daintree, or here for ones in Cape Tribulation.
* * *
Need more juice? Check out some of my other articles for fun things to do nearby in:
✣ Port Douglas
✣ Cairns
✣ The Atherton Tablelands
---
Like it? Pin it for later!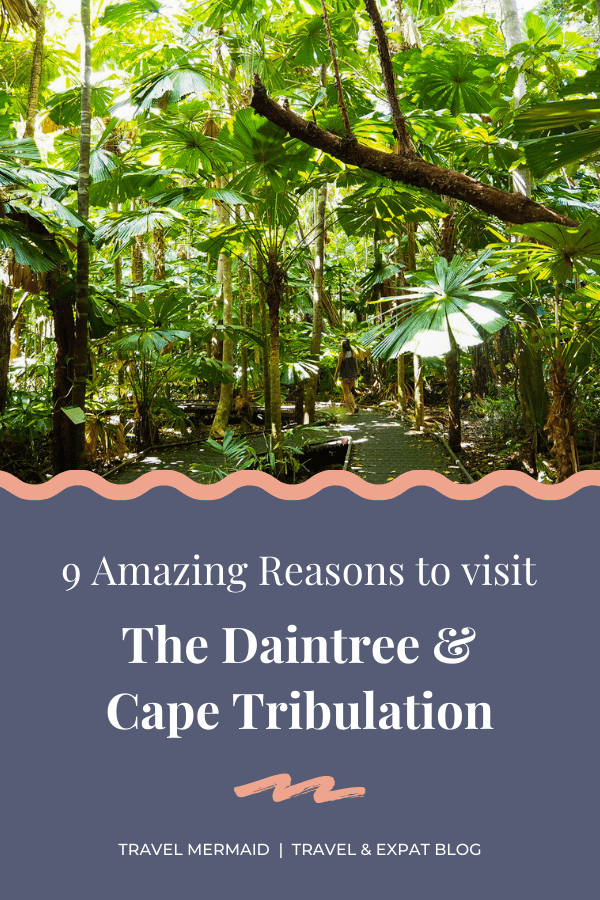 Disclosure: In this article I've included some useful links of which some are affiliates and support the running of this site, of no cost to you. I only recommend products & services I use personally or trust. Thank you for supporting Travel Mermaid.
XOXO