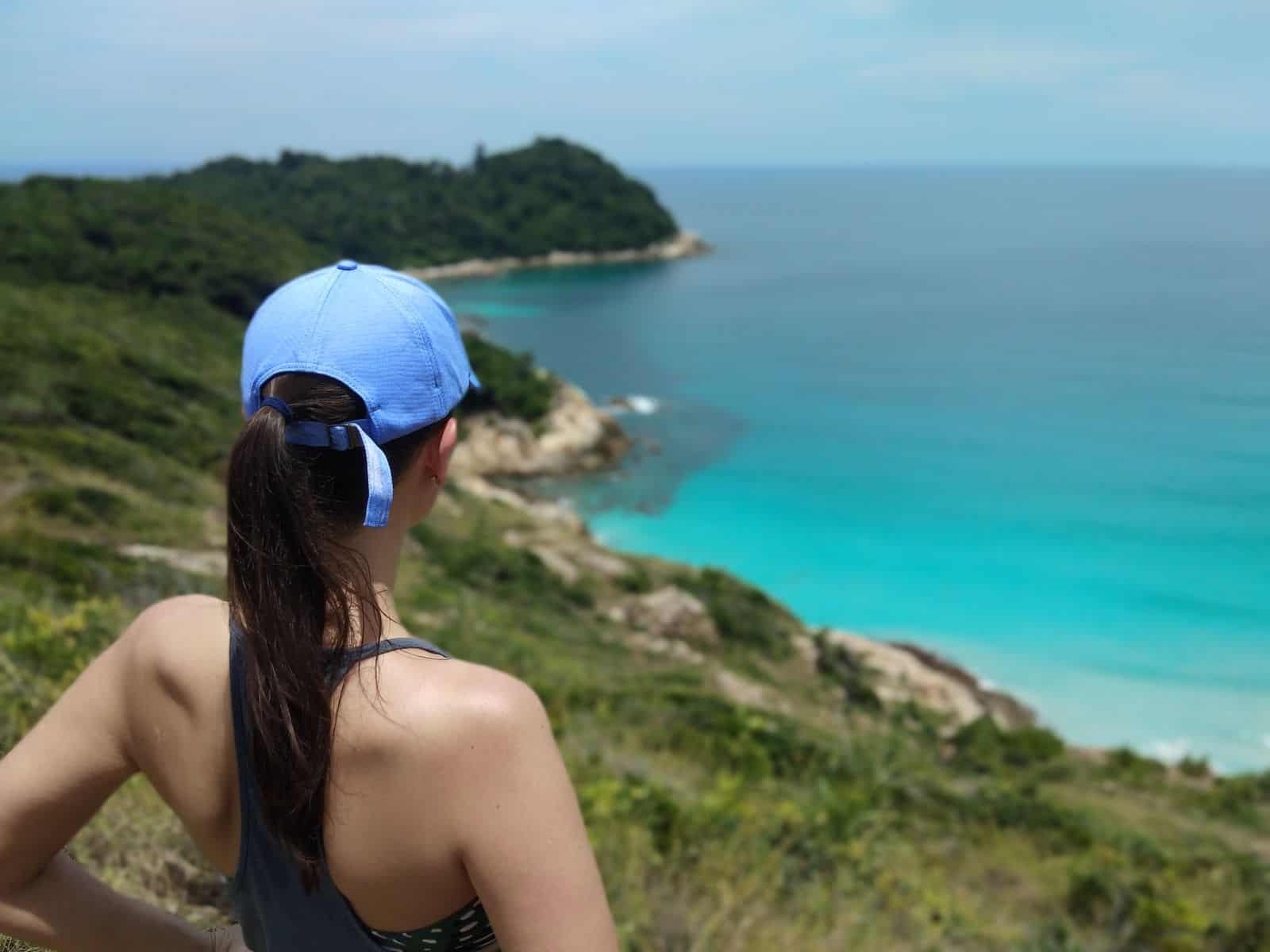 Ahoy! Welcome to Travel Mermaid.
My friends call me Shezz. I'm stoked to share my little corner of the internet with you, where I blog about travel and expat life in Asia Pacific.
Have you ever found yourself on holiday saying "I'd love to live here!"
From a young age, I did too. Somehow, I always knew I was destined to live abroad. The dreary, English weather was uninspiring and I loved how alive I felt in different countries. So 10 years ago I chose to pursue a career I enjoyed, that allowed me to lead a lifestyle I wanted.
I'm not a full-time traveller, but a full-time teacher and expat. I've been fortunate enough to work in some awesome countries, travel my way around them during the school holidays and learn about communities & cultures on a deeper level.
Travel for me has become more than just a holiday. As an expat, it's a way of life. Living abroad has taught me more about life, people and myself than university or books ever could.
On Travel Mermaid, I'll be bringing you expat tips, honest insights and guides on living abroad in some unique destinations, as well as equipping you with awesome escapes across Asia Pacific (South East Asia and Australia.)
Where am I currently? Kuala Lumpur, Malaysia.

So what kind of travelling escapades can you expect from me?
I love a good city break now and then, meandering through cobblestone streets and soaking up local cultural. But these days you're more likely to find me escaping the big smoke than heading into it.
My travels are a bit yin and yang. (I'm a Libra, so life's all about balance!)
Sometimes, after a long term at work, I'm 100% seeking a relaxing retreat of complete R&R. Who isn't?!
Other times, it's all about adventure. Whether its biking the Mae-Hong Son loop in remote Thailand, jungle trekking in Malaysia, or (more recently) learning to kitesurf on tropical islands. Being a nature nerd and getting out of my comfort zone are usually on the itinerary!
I'm also massively in my happy place when observing native animals- like that time I spotted wild koalas in Australia. Believe me, they're hard to find!
Related Read:
18 Relaxing Short Getaways From Kuala Lumpur
I hope to inspire you a little off-the-beaten track, leading you to new and memorable experiences so you can spend your holidays wisely. In our hectic, modern lives, we often don't get enough time to travel. So let's make every holiday count- deal? 🙌
"We travel not to escape life, but for life not to escape us." – Anonymous
Still reading? Here's a little more about me.
Growing up in London, I met so many people from all walks of life and was inspired by their travel stories. I always yearned to migrate and saw travel as a way to really experience life.
So, after I met my Czech Sailor (you'll hear a lot about him on the blog!) and finished my degree, without a job, home and a little over £1'000 pounds to my name, we emigrated to Prague for my first expat experience.
I guess you could say, the rest is history.
In Prague I did what every other lost English degree graduate does, and took a TEFL course. Little did I know at the time that it would pave a career in teaching and opportunities to travel the world.
After a year working as a TA at an International School alongside an awesome Scottish teacher, I left Prague prematurely for London to complete a post-grad in teaching (PGCE) and my first year on the job. It was a challenging time, working in some tough London schools, but I knew it was a stepping stone to my ultimate goal: teaching abroad.
Since then:
We returned to Prague for an even more awesome 12 months, because I now earned a teacher's salary! I worked at another international school and spent my holidays skiing, road tripping across Europe and visiting dreamy Czech towns like Český Krumlov.
But ultimately, the long winters got the better of me, and Czech Republic had unlocked some serious wanderlust. I needed to escape Europe for new experiences in farther, warmer places.
So I paid $10'000 AUD for a skilled migrant visa for Australia.
We somehow made it to a seemingly perfect beach town called Port Douglas, which is the kind of Australia you read about in books. After a lifetime living in huge concrete cities and gloomy weather, it blew be away with its natural beauty and offered a rich, outdoors lifestyle that Queensland is famous for.
As I was waiting for my permanent visa to come though, I took a year out of teaching to recoup and waitressed like every other backpacker in town! We explored the World-Heritage listed Great Barrier Reef and Daintree Rainforest, and it was where I married the Sailor  🎉
We then decided to follow our hearts and moved to Thailand after an amazing holiday. I don't know many people who have been to Thailand and weren't totally blown away by it.
It was here I learnt about thankfulness and appreciation. The majority of Thai's have so little, yet what they lack in material things they make up for in community spirit, strong family relationships and the ability to make the most of what they have. I realised that I wasn't concerned with possessions or a house full of stuff. But experiences, connecting to the world, to people and making a positive impact. I think everyone should move to Southeast Asia at least once.
During these two years, we travelled extensively up and down the country and had the most transformative expat experience to date. Thailand is an interesting place to live, but even more-so in its sex-pat capital, Pattaya, for good and bad.
Then, we moved to Melbourne to see if it was a place we could finally settle.
I loved living here. As city's go, this one is pretty cool with it's European vibe, hipster laneways and the the best food you could imagine!
But ultimately, we were looking to save for future projects which is hard in Straya, and we found ourself being strangely pulled back to Southeast Asia. Once you've lived there, it tends to have a hold over you.
After Melly, we emigrated to the colourful city of Kuala Lumpur, which is where we've been living for the past two years. I've been busy working at an International School whilst the Sailor works remotely for his former Ozzie employer, so he's in the office in 10 second flat!
I've really enjoyed living in KL. It's a city of many contrasts and one that massively surprised me, so much so that I declared it the most liveable city in Asia.
Whilst in Malaysia, we've developed a deep love for the jungle, taken to kitesurfing holidays in Southeast Asia and have had lots of fun trips across Malaysia.
Next stop?
In July this year, we wanted to migrate to Brisbane to buy our first home, begin other exciting ventures and try to stay long enough to finally gain citizenship in Australia.
But we'll be taking a minor detour before that happens! Instead, we're super stoked to be heading back to one of our favourite places in the world, Port Douglas. For at least six months, we'll use the time to slow down, reflect and plan life's next steps.
And hopefully leave being independent kiteboarders 🤟
Have you ever taken a sabbatical or year out for 'you'? What did you get up to? If you haven't, maybe I can show you why you should.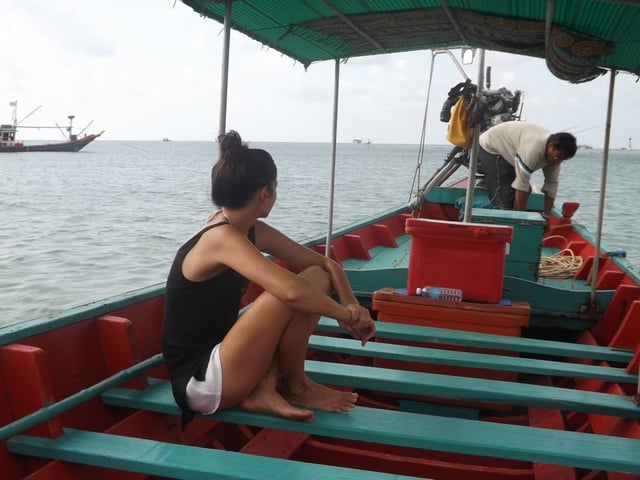 Sustainable Travel
Travel is a luxury only a few of us are fortunate enough to experience. Over 80% of the world's population has never been on an aeroplane, so let's make every trip count.
As much as possible, I try to travel consciously by:
minimising my carbon footprint
always respecting the well-being of local communities
taking preference to resorts that are eco-friendly
avoiding activities that are harmful to animals or the environment
venturing to destinations not overwhelmed by tourism
The more I travel, the more I see the effects of our actions upon the planet, particularly in Southeast Asia. Travelling consciously is easier than many people think, and hopefully we can all work towards being more sustainable on holiday.
---
So what about you? What brings you here? Say G'day in the comment box below, or contact me if you've got a question.
Or, check out some articles below: