Time does fly when you're having fun! Upon writing this post, I'm still amazed to have been living in Kuala Lumpur for a year and a half already. Since leaving London it's been hard to keep me in one place for longer than 12 months, but KL's liveability is proving greater than most other cities I've called home.
I spent a year in Melbourne before venturing to KL, a metropolis crowned as being the 'the most liveable city in the world' by Mercer for 7 years running. I thought anywhere else would be a hard act to follow, but as it turns out, in many ways KL has given the Sailor and I a better standard of living. With the hundreds of thousands expats who call this city home, it's not just us that feel this way.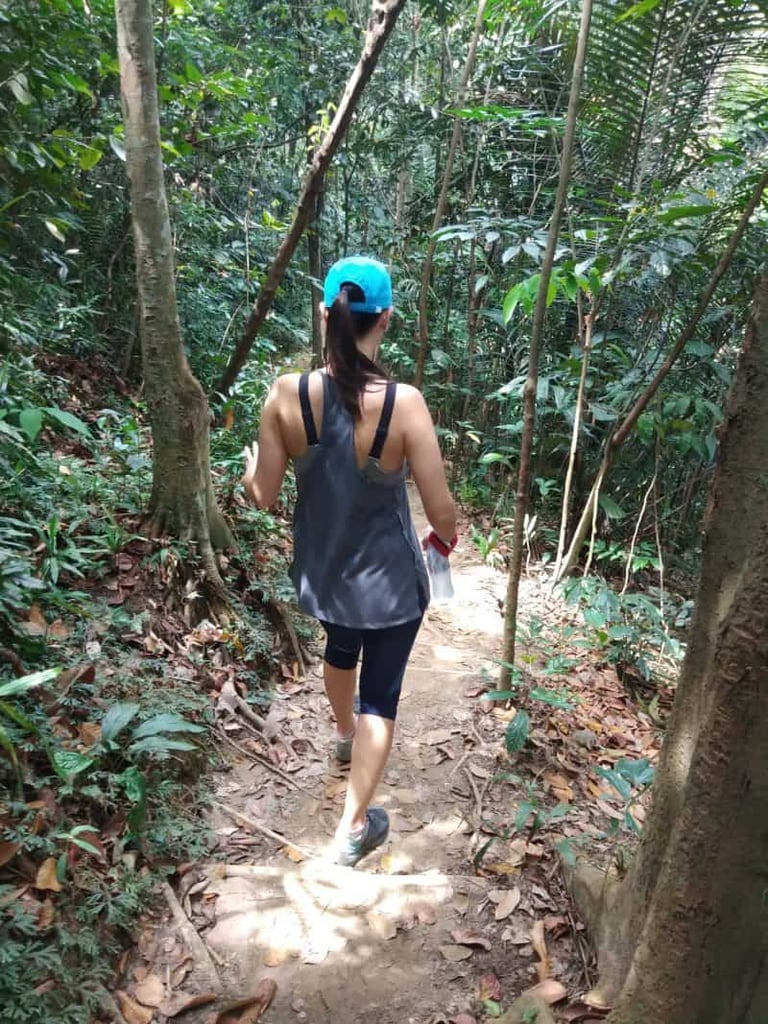 And the stats do stack up. Only last year (2017), Kuala Lumpur was named 'the most expat friendly city in Asia' by Internations and 'the second most liveable city in Southeast Asia' according to Mercer.
Whilst statistical data doesn't tell you everything, like how you'll feel in a place or how your personal experiences will pan out, it is a good indicator into potential liveability. Fortunately on both occasions, Mercer has pulled it out of the bag for me.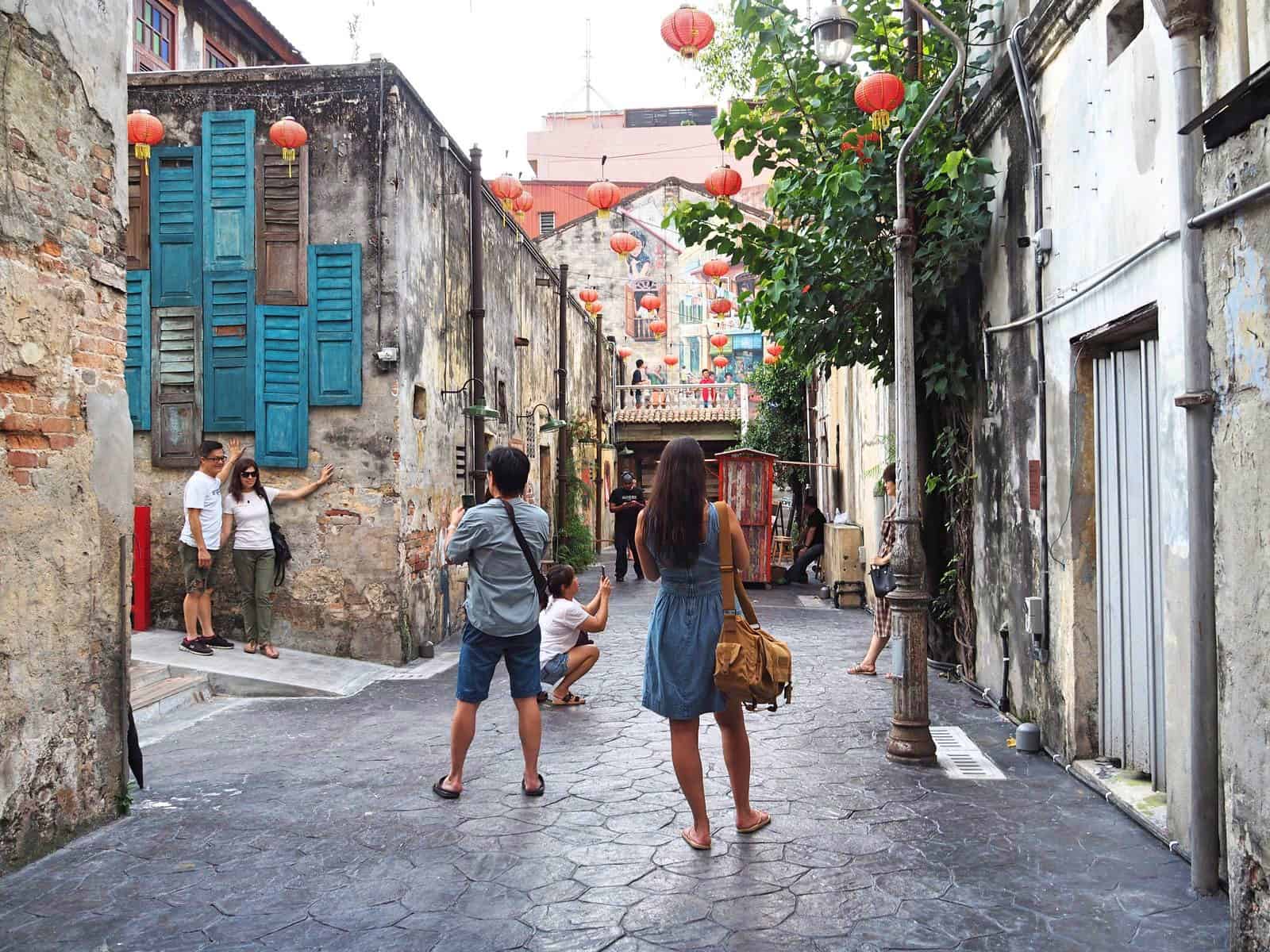 Expat Life in Kuala Lumpur
There are so many things I love about life in Kuala Lumpur, and a few things I'm less fond of… like anywhere in the world, living here isn't always peaches and cream.
In this article I'll break down why I think KL is an easy and enjoyable place for expats to live, and in another post I've written about the 'other side' of living & teaching in KL where I've opened up about a few challenges.
Let's start with Leisure Time
Some expats say that there's limited things to do in KL, and there's some truth in that. You're not spoilt with entertainment or leisure options that you might encounter in London, Melbourne or New York, but that's not to say you'll be less full-filled.
My lifestyle changed a lot when I moved here and I adapted to new hobbies & ways to spend my time. Events and things going on in the city are often limited and advertised late, so we've learnt to keep our ears close to the ground to find out about them and make our own fun.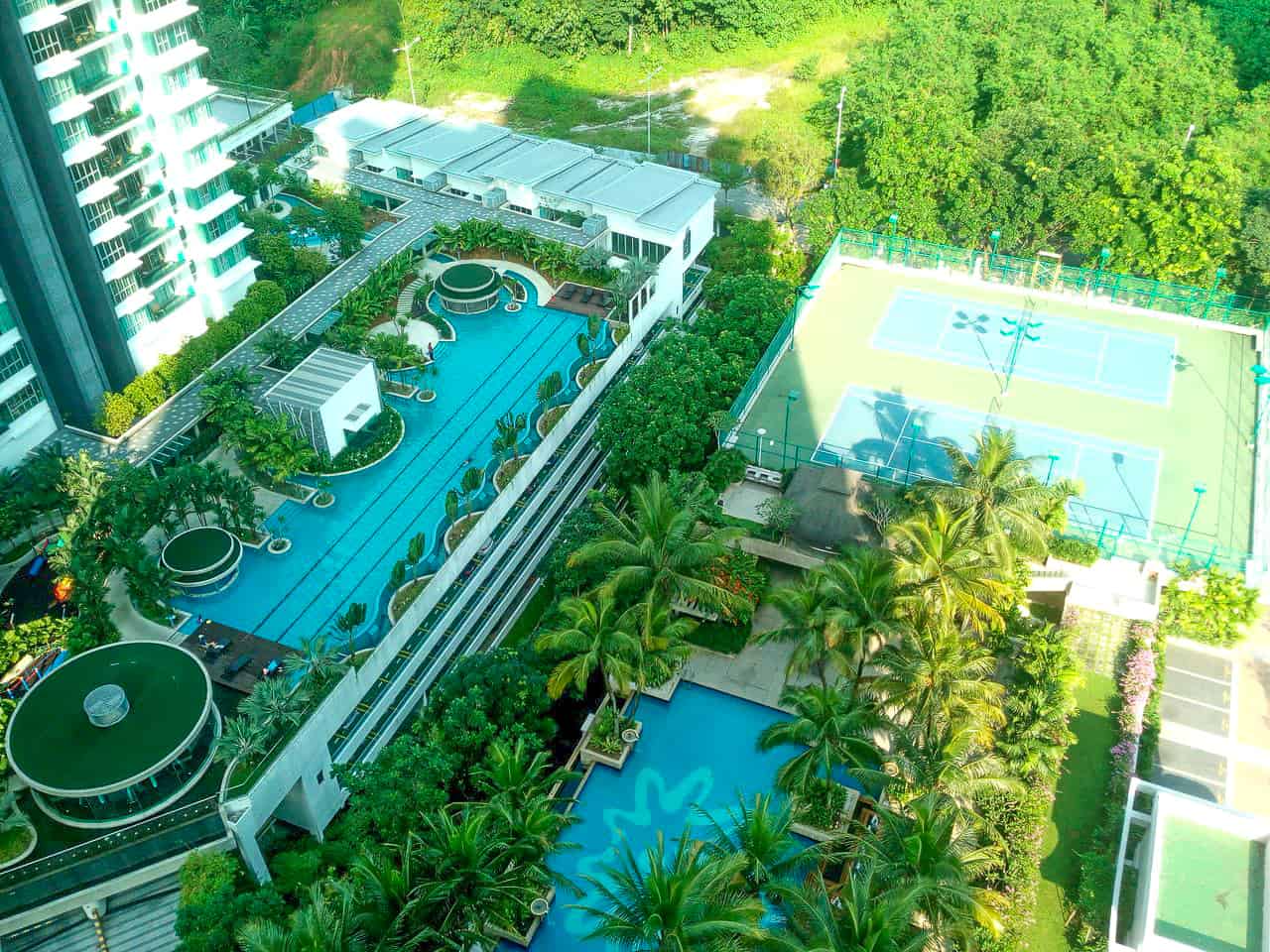 One thing I do cherish about living here is access to 365 pool days per year and 30°C + average temperatures. On a cold day, it might drop to 26/27 after a storm.
Most expats live in condos that have all of the extra facilities, like swimming pools and jacuzzis. They often feel like holiday resorts with long-term residents and it's a great set-up for hosting out-of-town guests.
This aspect of leisure time here is awesome. I mean, who doesn't like to come home after a long day in the office and hit the jacuzzi for some therapy? Okay, so I've rarely done that, but quality pool-time over the weekend is a bonus.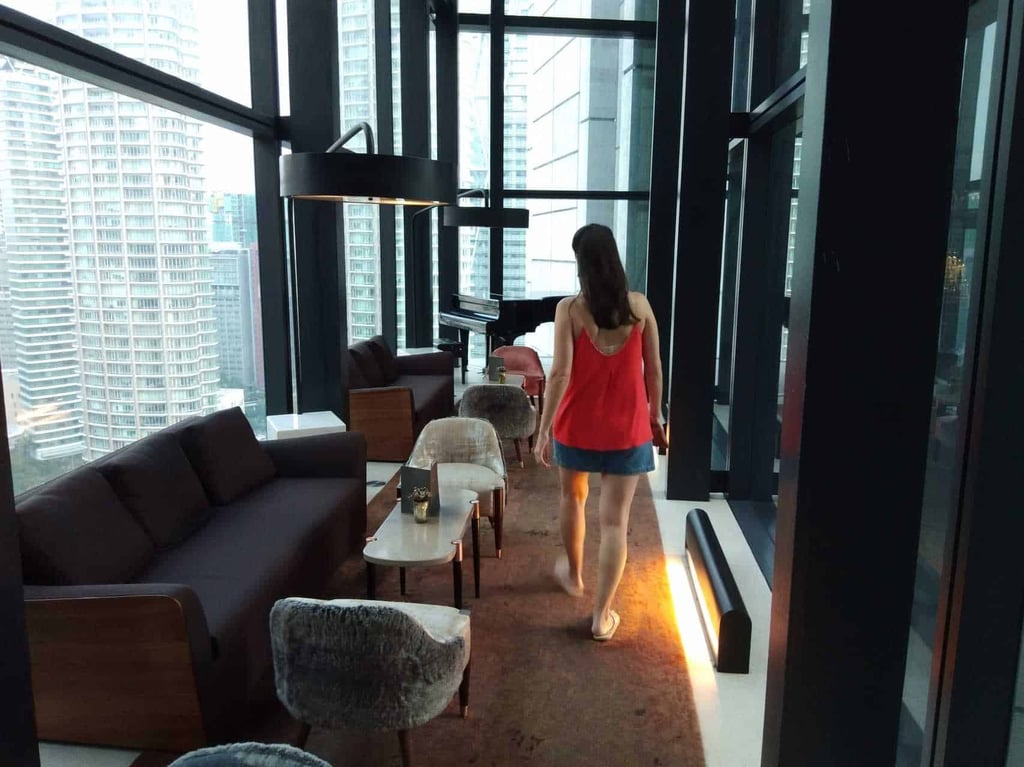 Another excellent way to enjoy the city is in the jungle. This is a new hobby I picked up as my condo sits in front of Bukit Kiara and I don't have a park nearby.
Unlike Bangkok, which generally lacks any form of flora, KL is pleasantly greener. It's still full of concrete and condos, but from virtually every peak you can see the jungle that surrounds the city and there are large pockets to explore within. It's a refreshing retreat from car fumes and hi-rises, and I go in religiously each week for a run or walk.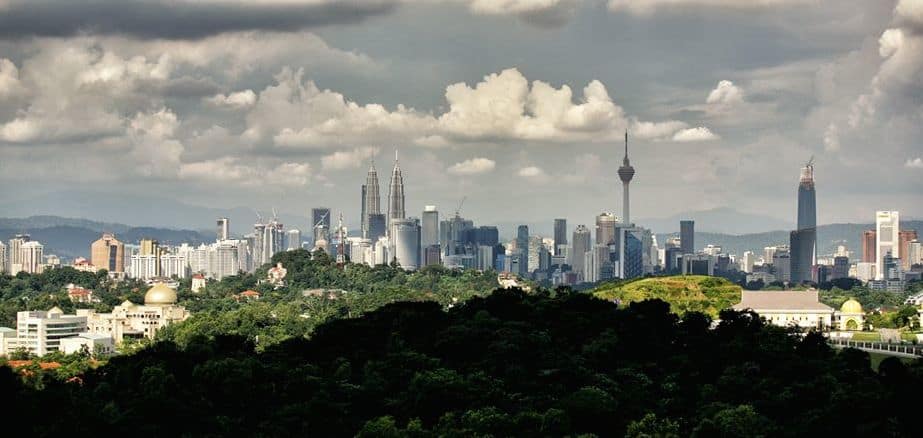 Also sprawled over town are many well-maintained parks for strolling on those lazy Sundays, which were largely formed during the colonial days.
Park-life here is a bit different to back home, in an endearing way. Firstly, instead of dogs running around (who are either not allowed in, or must be on a leash due to Muslim laws) there are monkeys playing on the lawn. And rather than going to feed the ducks, you go to feed the turtles, which you can find in many lakes. There's also usually a random iguana happily basking…you can see all of this fauna specifically at TTDI park. 👇🏼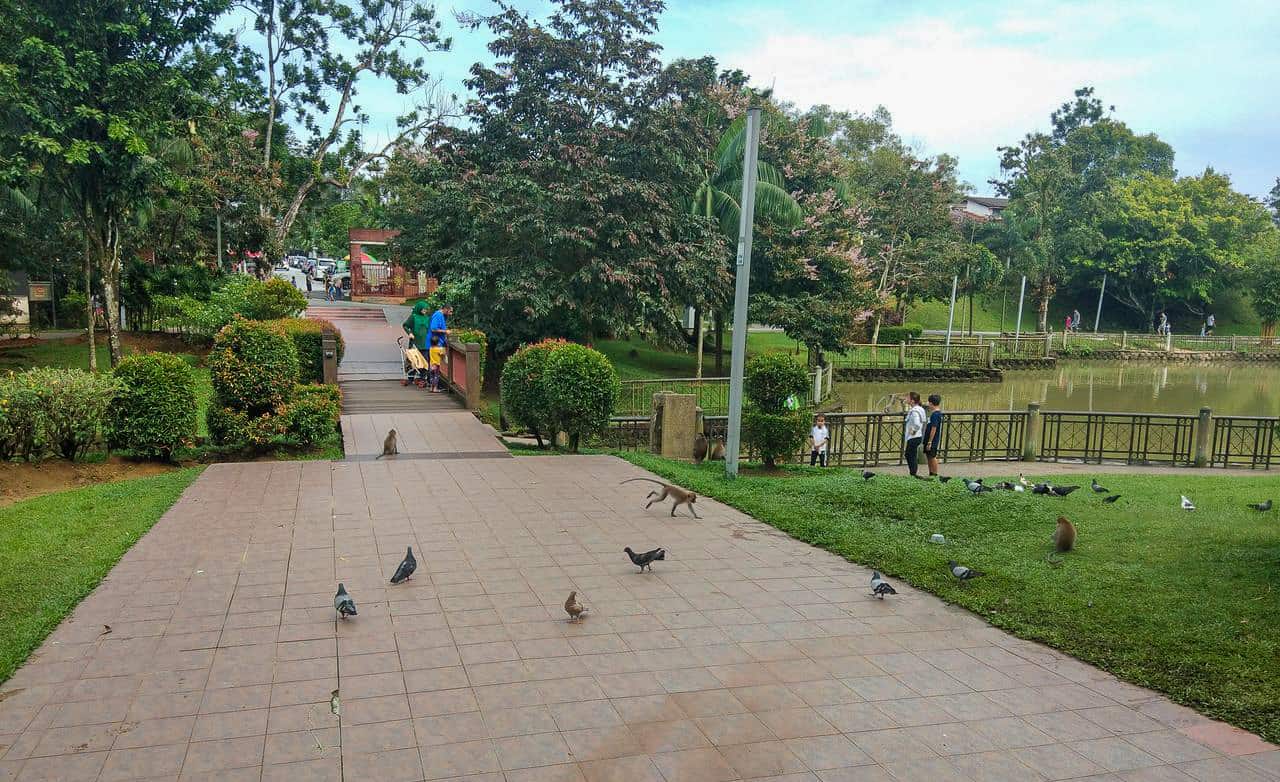 Another of my favourites is in the expat suburb of Desa Park (below), which comes complete with cafes overlooking the lake.
If that's too much outdoorsy stuff for you in the humid heat, then the city offers many malls and markets to cool down in. They are a hub for retail and entertainment, with some hip ones keeping you in check with local designers and the arts.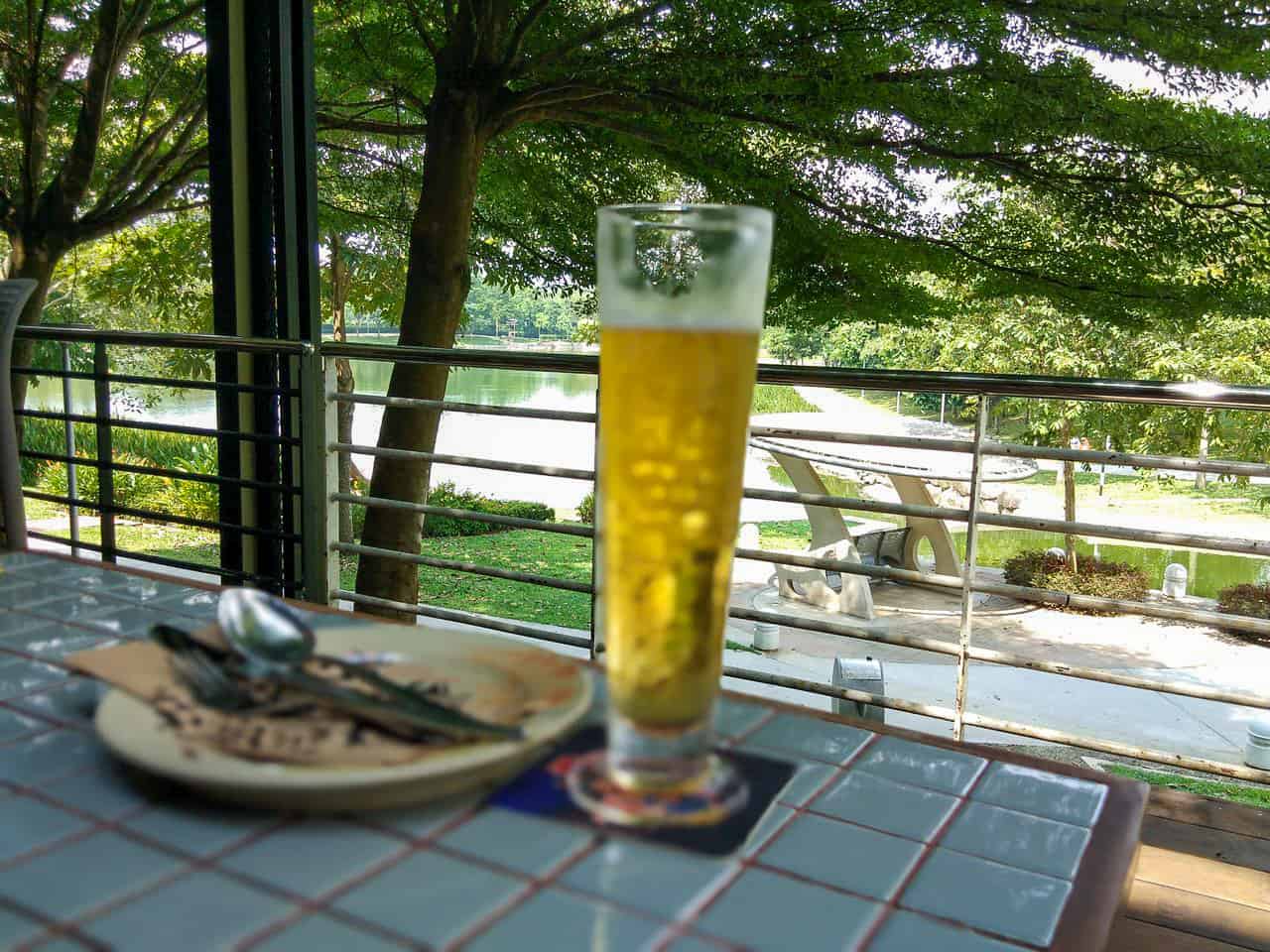 Wining & Dining
As a foodie, I admit to being a tad disappointed with offerings when I first arrived to Kuala Lumpur. The quality wasn't always consistent and food was sometimes too oily or at worst, inedible.
But as it turns out, most of these places weren't typical Malaysian restaurants and I just picked the wrong places to dine.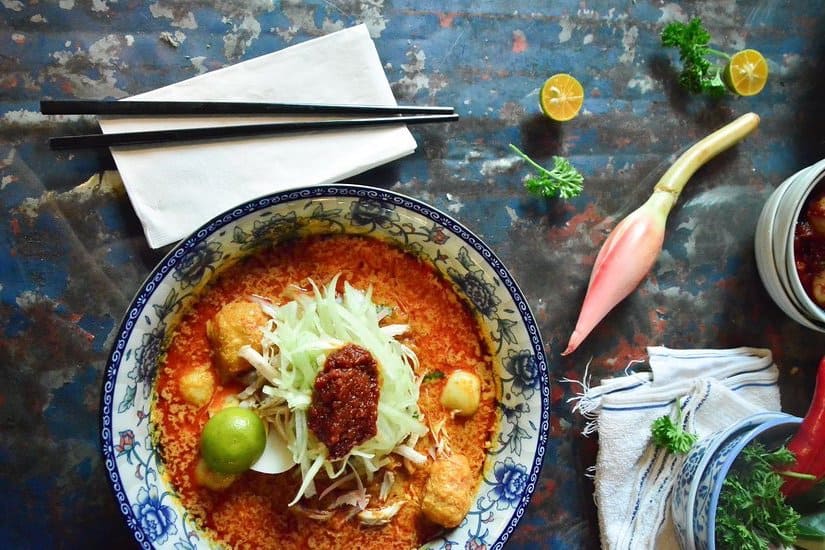 Like the Aussies, Malaysians are big on food. Whilst it took me time to adjust my palate to all varieties of local flavours (ikan bilis, I'm looking at you!) when I did, I had to pull myself away so I didn't develop an uncomfortable muffin top! There's a reason why Malaysia has the biggest obesity rates in Asia.
Nevertheless, in moderation, pulling up a plastic chair at a casual kopitiam or mamak is an experience enjoyed by many expats in KL.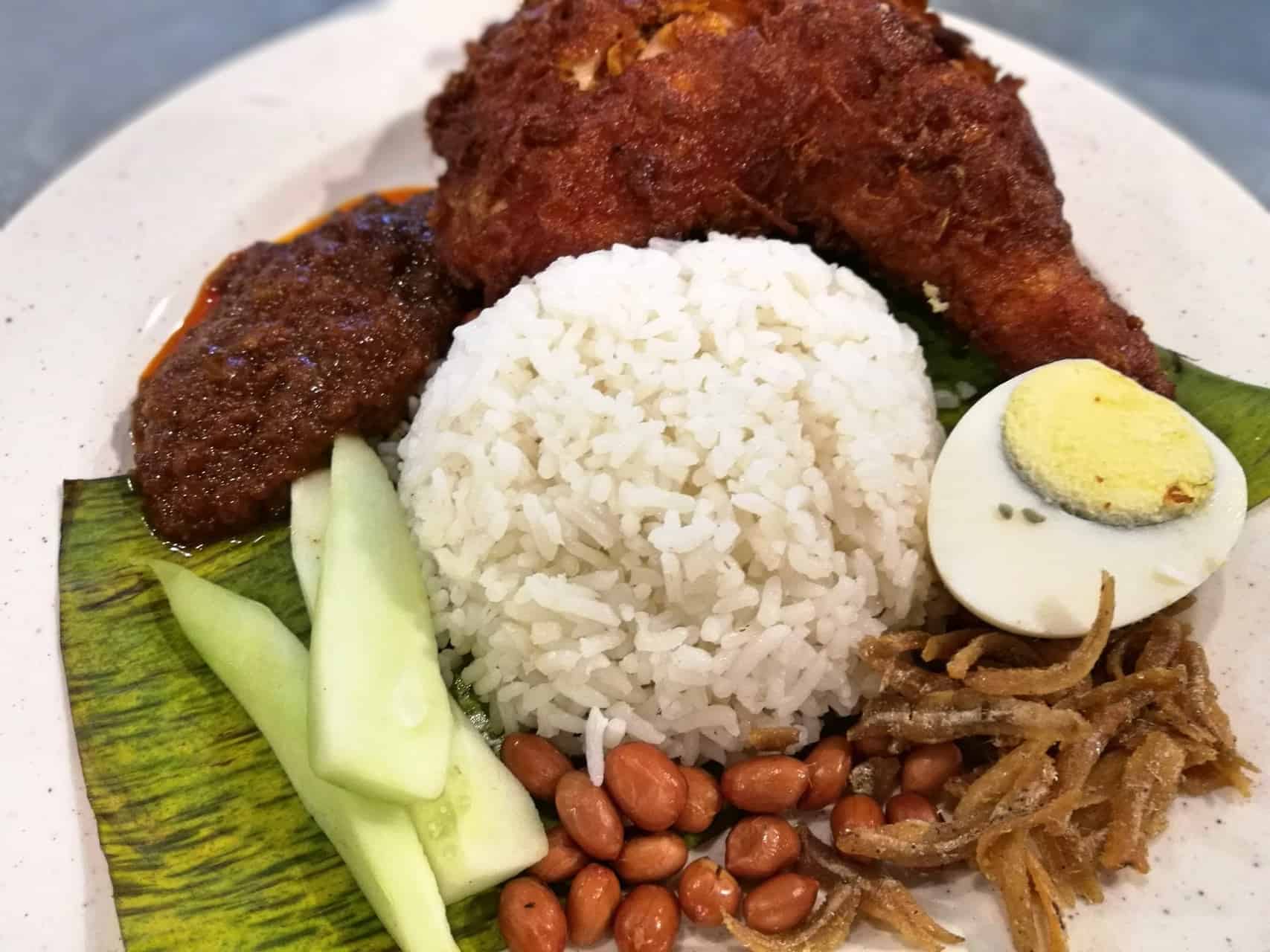 For all of those other days, KL is generously filled with pretty much every world cuisine. Our favourite Mediterranean & French haunts looked after us well for our fix of Western fare. The rest of the time though, we were hitting the Asian eateries!
The Sailor and I probably ate our weight in Pho over the past year and we've eaten some of the best Indian and Modern Asian food of our lives – in fact, I take that back. It's seriously been the best! Even better than Melbourne, and I don't say that lightly.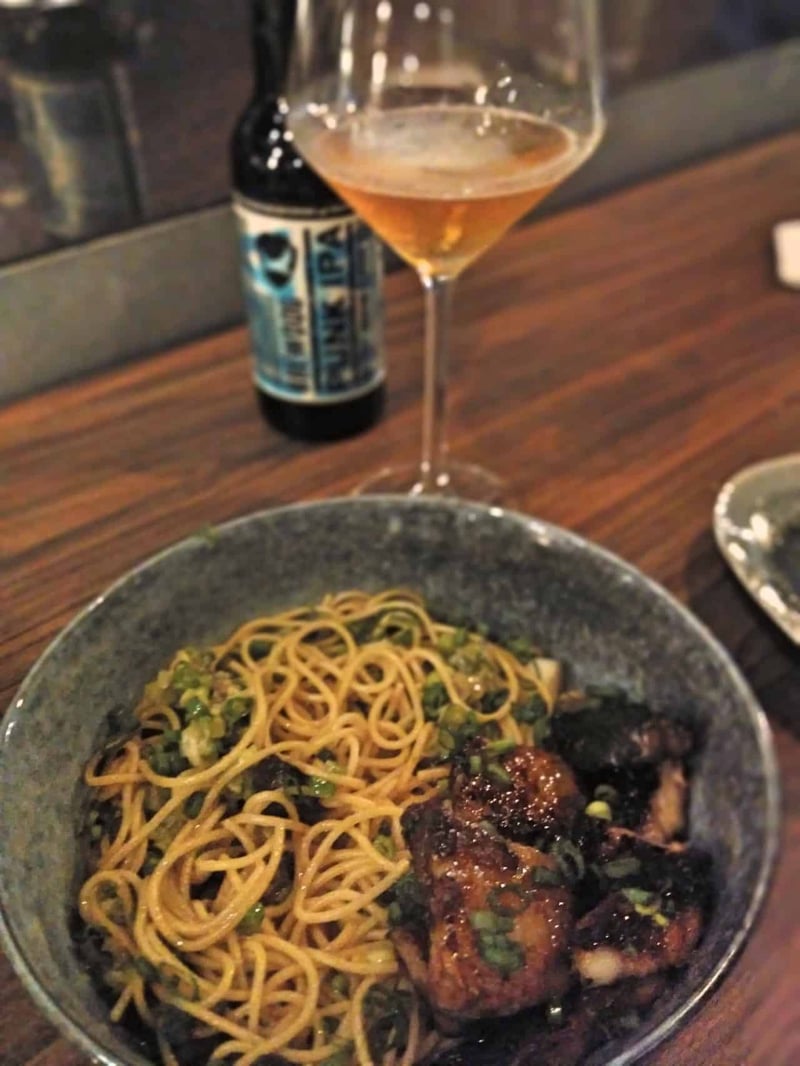 But, you've got to know where to go. There are many places that "look" nice but don't deliver. Your best bet is to head to places that are busy, or you've only got to ask the locals (hey! local sitting right here 👋🏼 Check out my post on top eats in KL).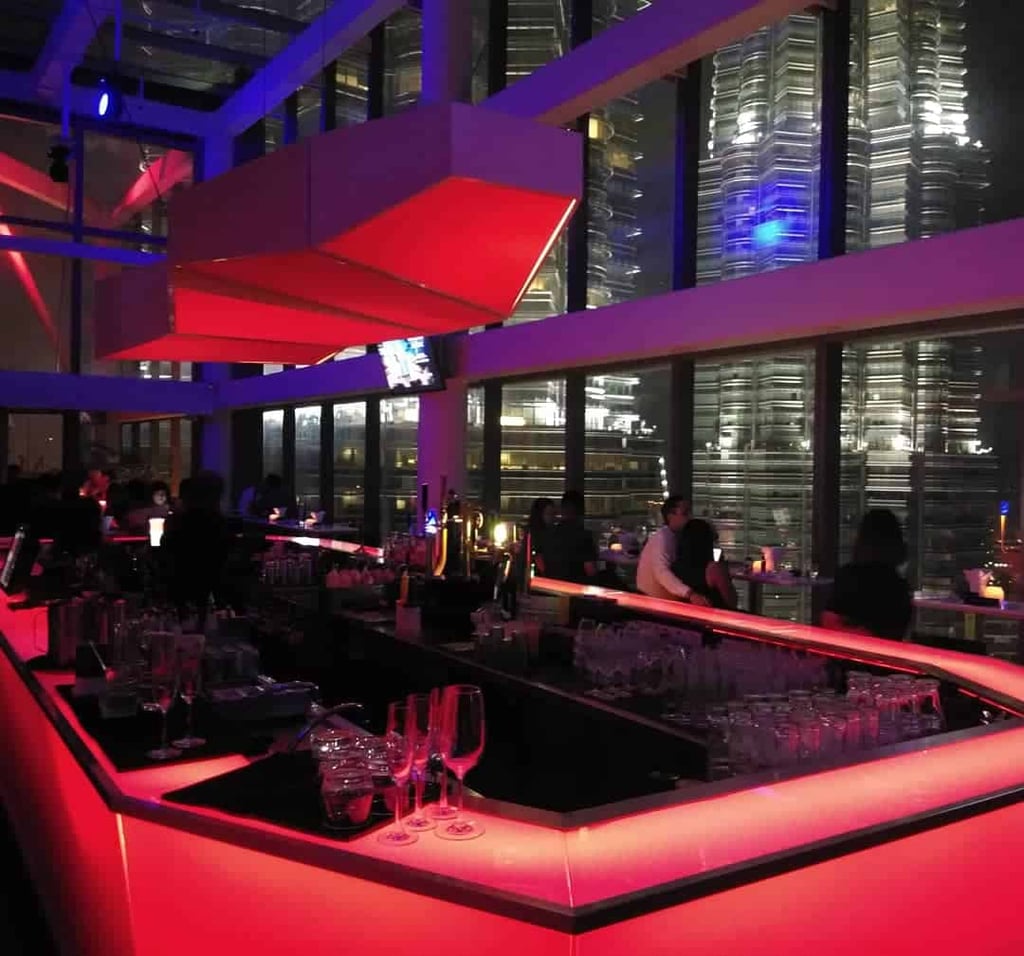 Holidays
I seriously can't complain about the number of vacations and weekend trips I've taken this year. Even whilst saving, I've managed 10 getaways.
If I compare that to my holiday (singular) in Melbourne, KL wins hands down. In Melbs all we could afford in a year was taking a budget long-weekend trip to the Great Ocean Road (which was epic though btw!)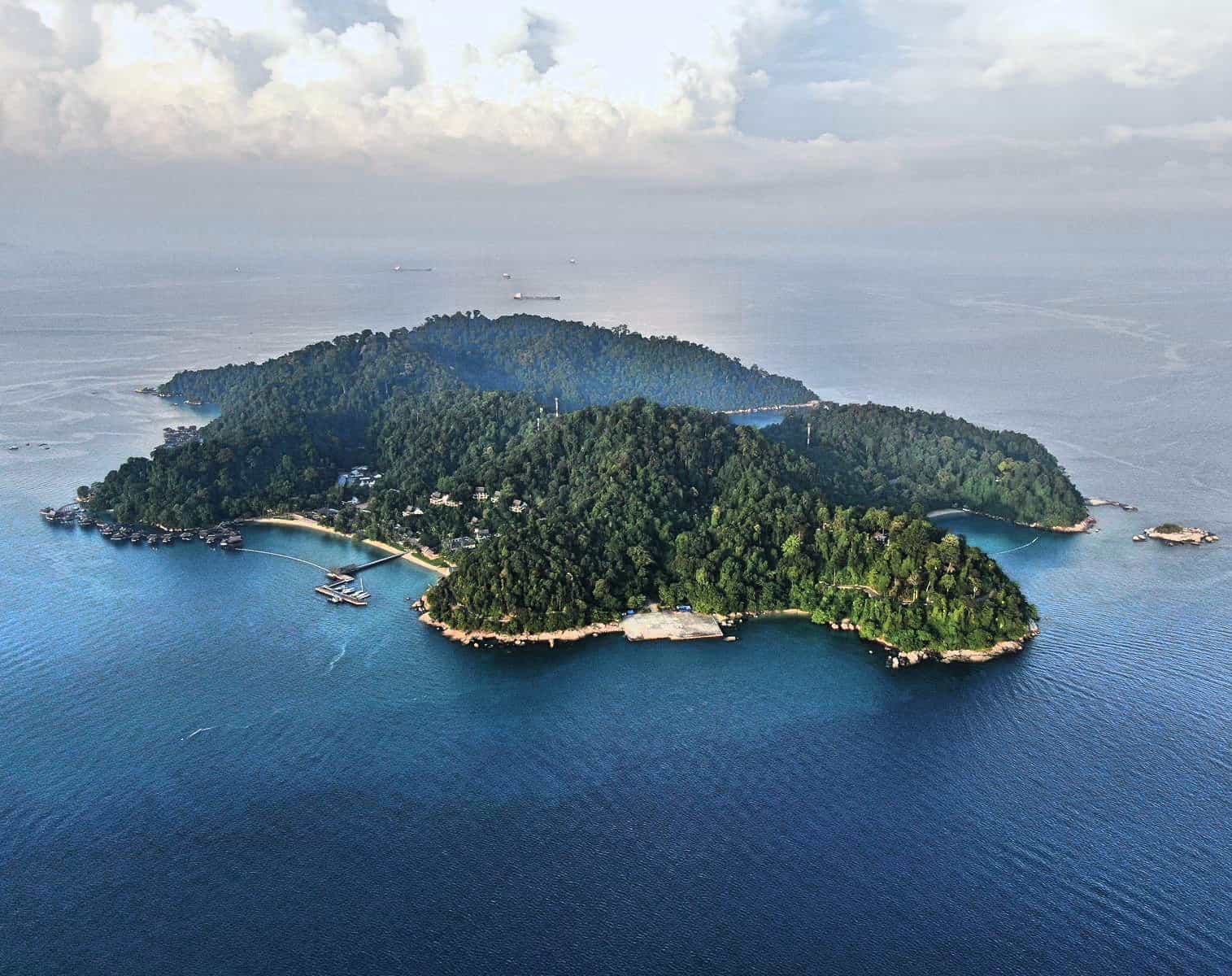 (Without bragging) I've been kitesurfing in Koh Phangan and to Cambodia, where I nearly kitesurfed (for the lack of wind).
I've visited Sri Lanka, Langkawi & Koh Lipe over Christmas, took my first visit to Vietnam and chilled in the Perhentian Islands – to name a few.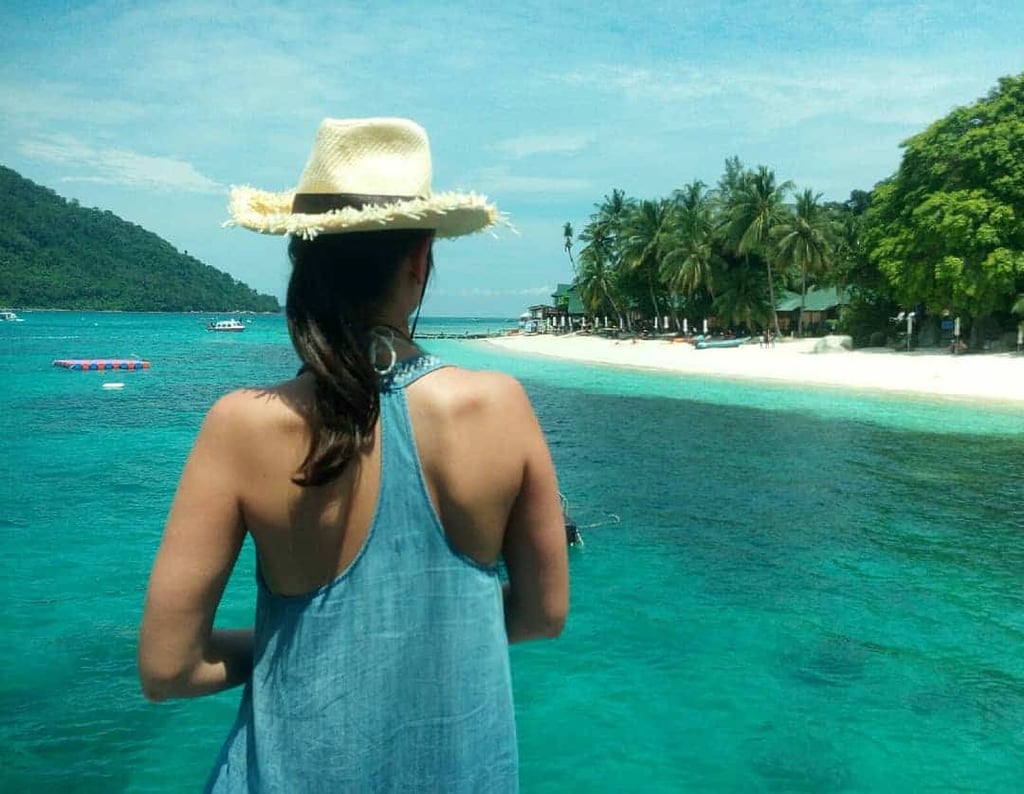 Travelling from KL is so convenient. Within 20 minutes you can be out of the city on a road trip and in 45 you can be checking in for your cheap Air Asia flight at KLIA, leading you to a tropical island haven.
It's worth bearing in mind that travelling within Malaysia is generally more expensive than other places in SE Asia, but it's still not on par with the Western world. The Sailor and I have also both been working full-time on expat salaries.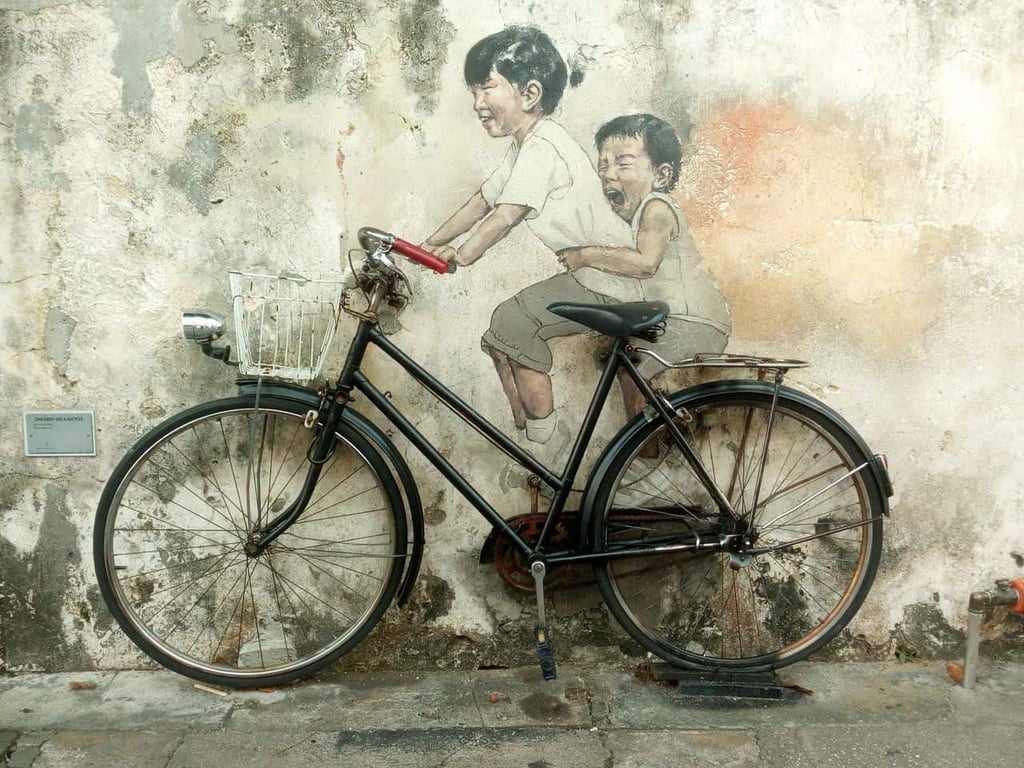 Savings
Despite being the second most expensive country in the region after Singapore (but still HEAPS more affordable) the savings potential in Malaysia is really good. This is mainly because of the EPF.
EPF is the Malaysian pension scheme. As an expat, contributions are voluntary, but if you choose to put in then your employer must too, increasing your yield.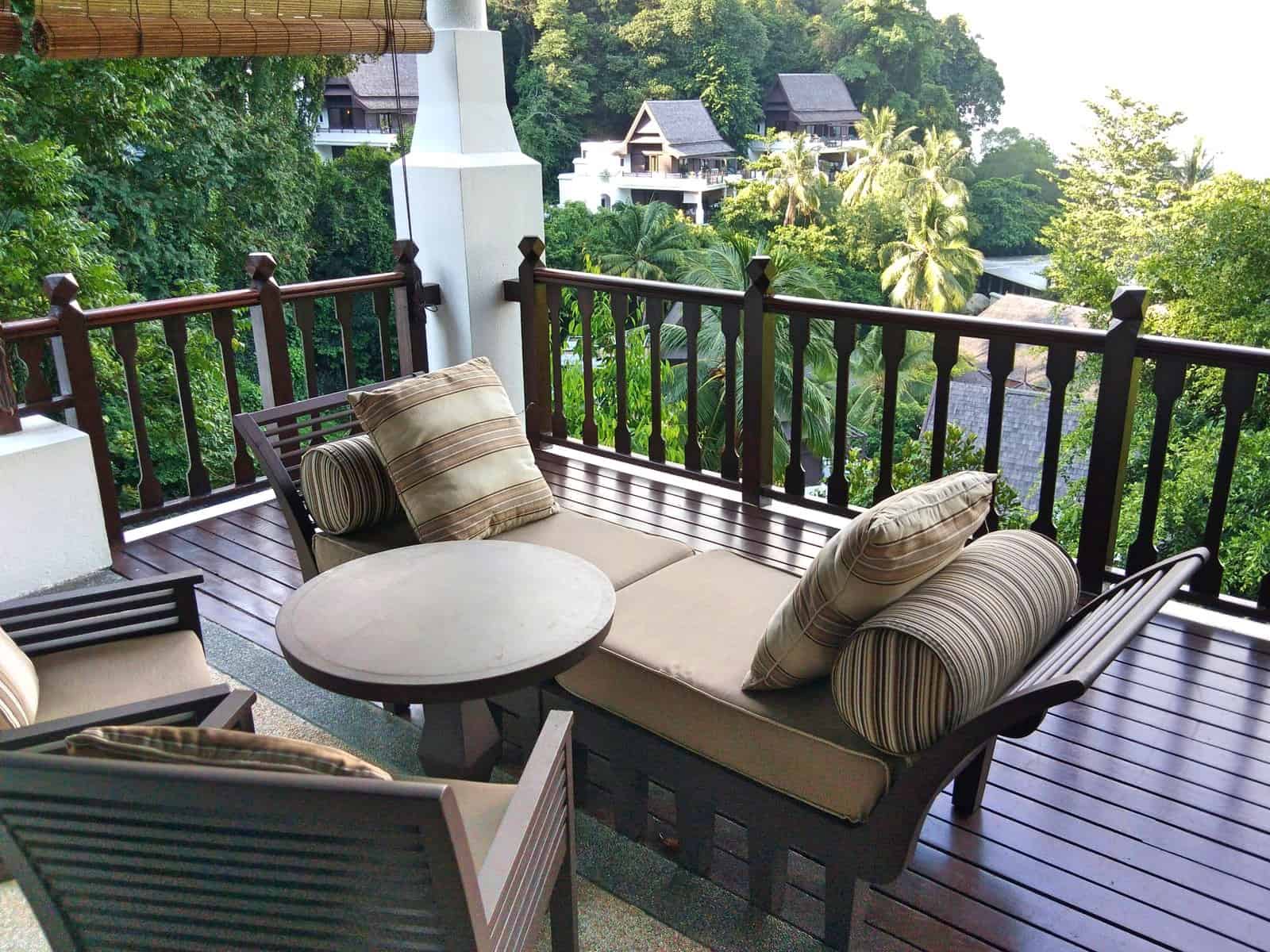 For example, if you put in the minimum 11% of your salary, then your employer has to match that with an additional 12% minimum. The EPF system also attracts a generous 6.9% interest, as of 2017. Normally I'm rubbish at saving, but this system is ideal for folks like me as you can't withdraw it until you leave!
Even though we're saving a lot whilst in KL (the Sailor is better than I am at putting funds aside!) we still have a really good standard of living. I couldn't imagine having the same in London or Melbourne compared to what we have here, unless we were on a 6 figure salary, and even then it would be a struggle.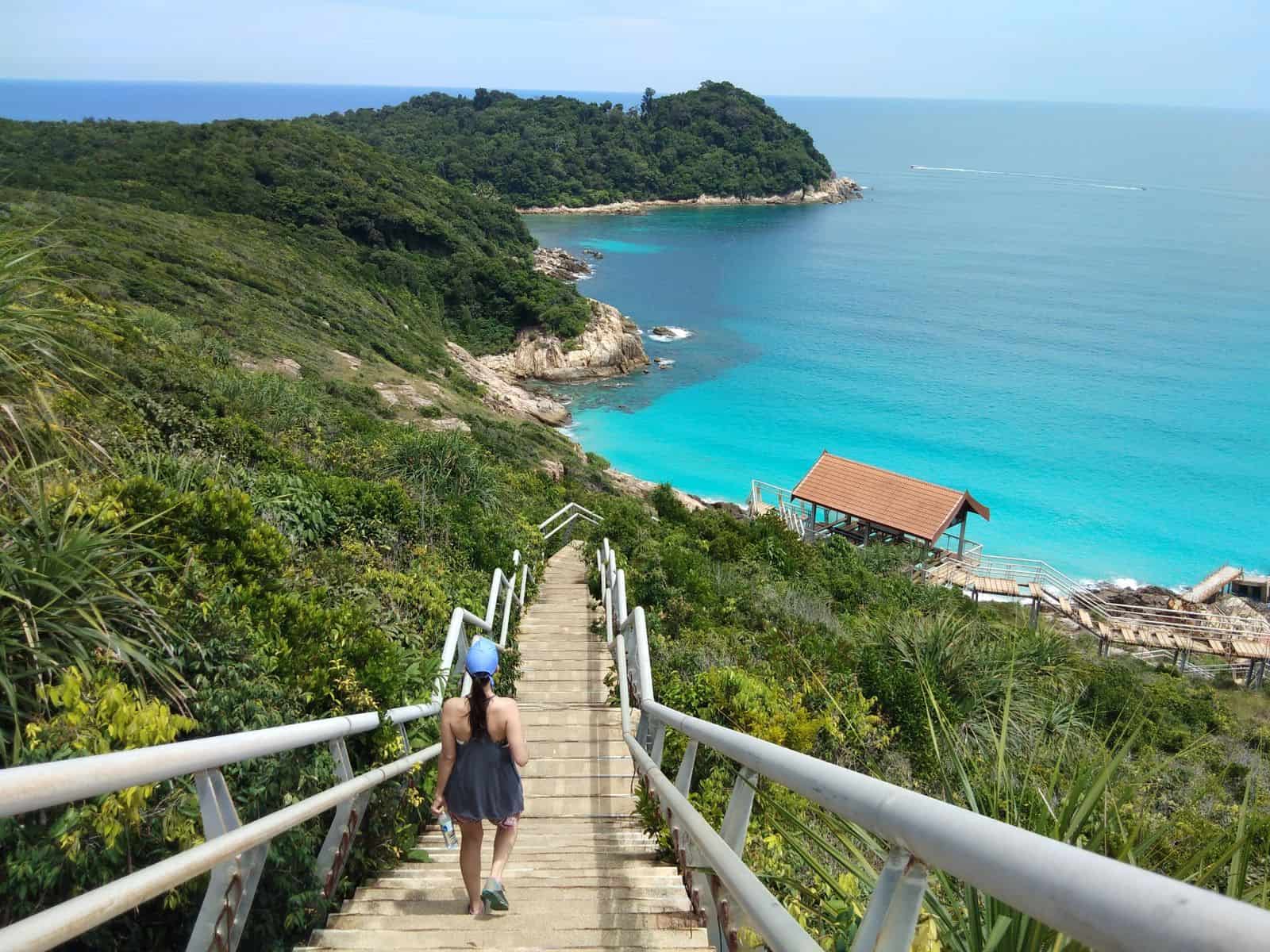 Accommodation
Being based in SE Asia of course has cut the costs of living coming from Melbourne. For example my rent has more than halved.
In Melbourne, I lived in a cosy 70 m2 one -bedroom flat in one of the most liveable suburbs for $2000 AUD per month (approx. £1100 GBP.) It was in a great location with a lovely park nearby, and came with a small garden.
In comparison to KL, I live in a 120 m2 three-bedroom flat in one of the most exclusive expat neighbourhoods for 2'300 RM per month (approx. $700 AUD or £460 GBP.) All rooms are en-suite with an additional bathroom.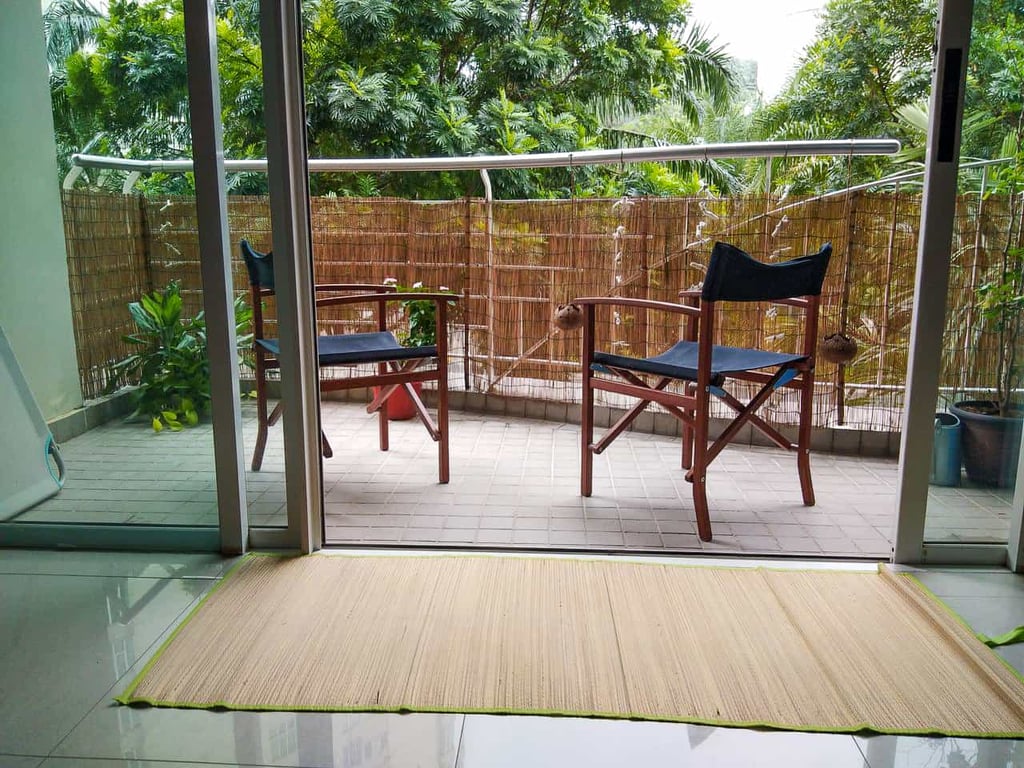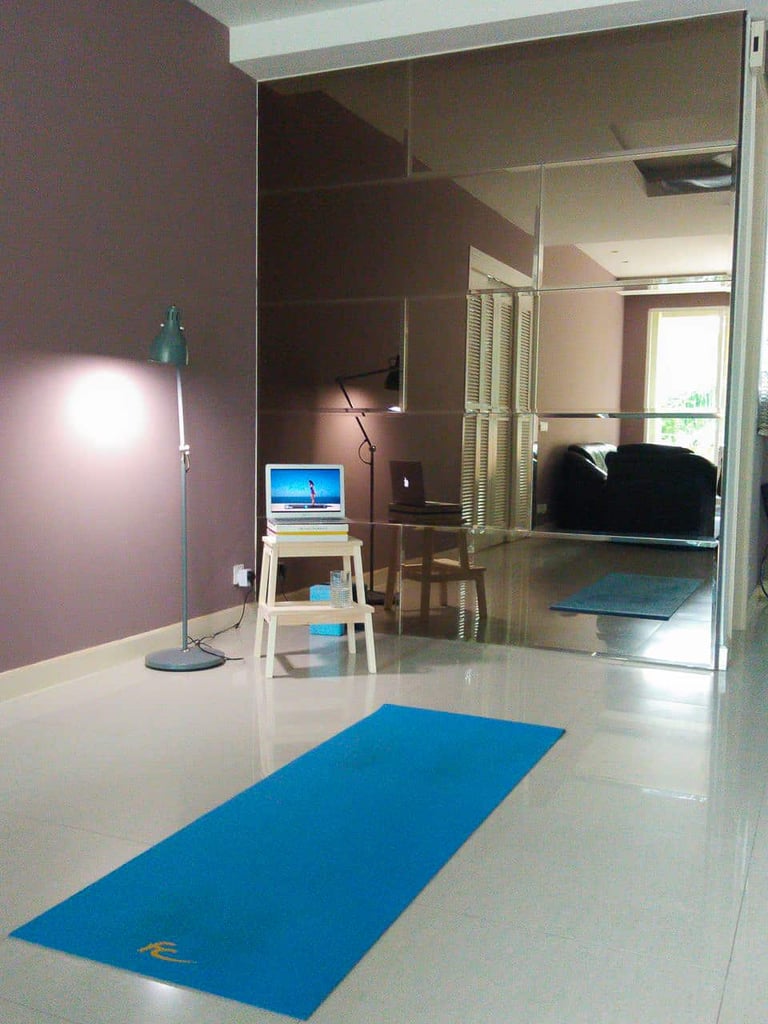 It also has a balcony and access to (don't hate me) : an Olympic sized swimming pool, 2 additional secluded pools, a gym, tennis court, squash court, badminton court, sauna, jacuzzi, 2 allocated parking spaces and a herb garden.
Note that we did manage to bag a "g r e a t" deal on our  particular apartment (ones in this block usually start from at least 3'5000). For singles or couples you'd typically expect to pay from 3'000 in the expat suburbs, and most will come with at least a pool and a gym.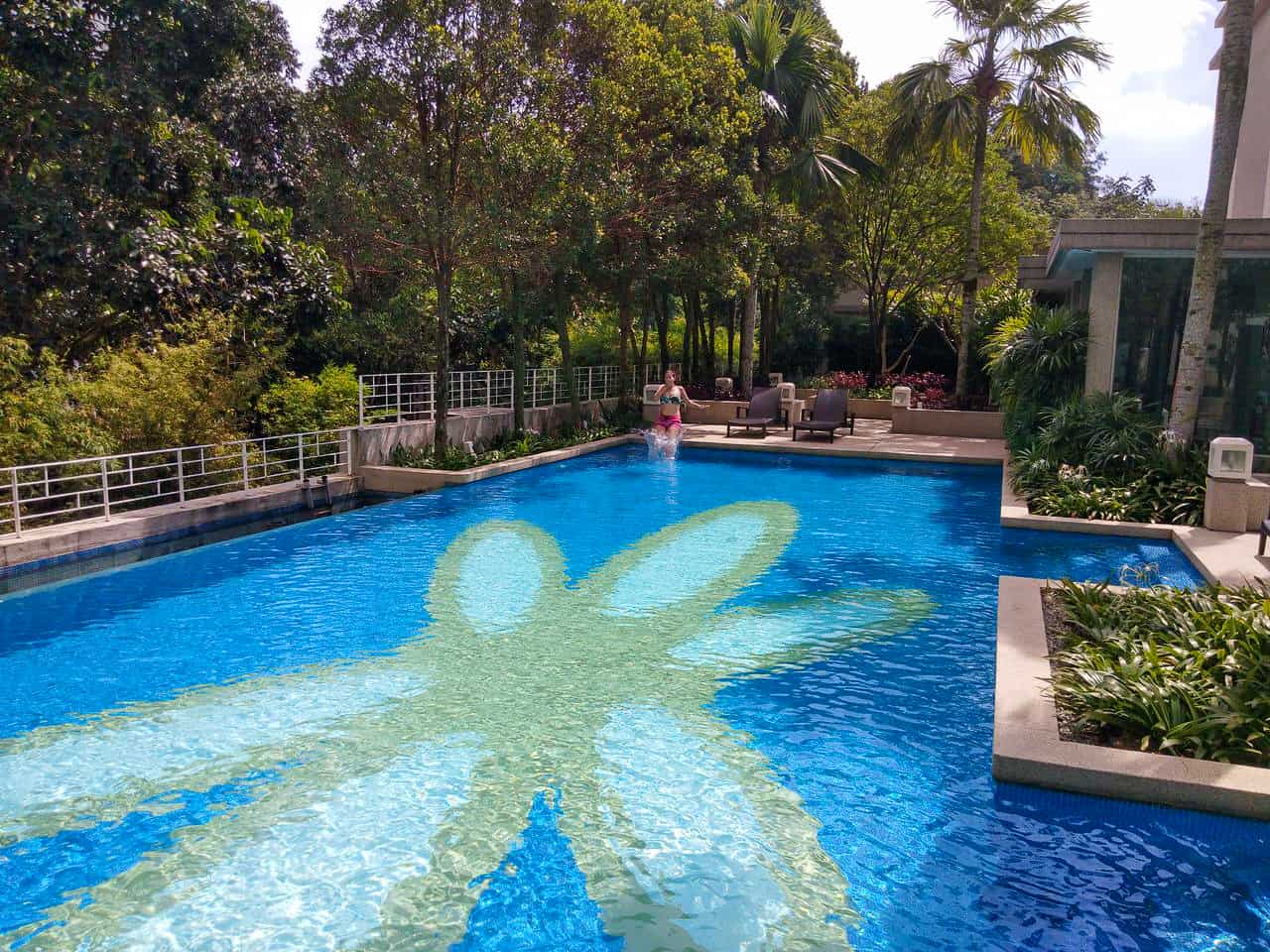 English.
My Bahasa Malaysia has been slow on the uptake because most KL-ites speak English pretty well.
As a former British colony and being a melting pot of cultures and languages, aside from Bahasa, English is commonly the medium in which people communicate. Still expect language barriers, but on the whole for English speakers, this makes living here a lot easier.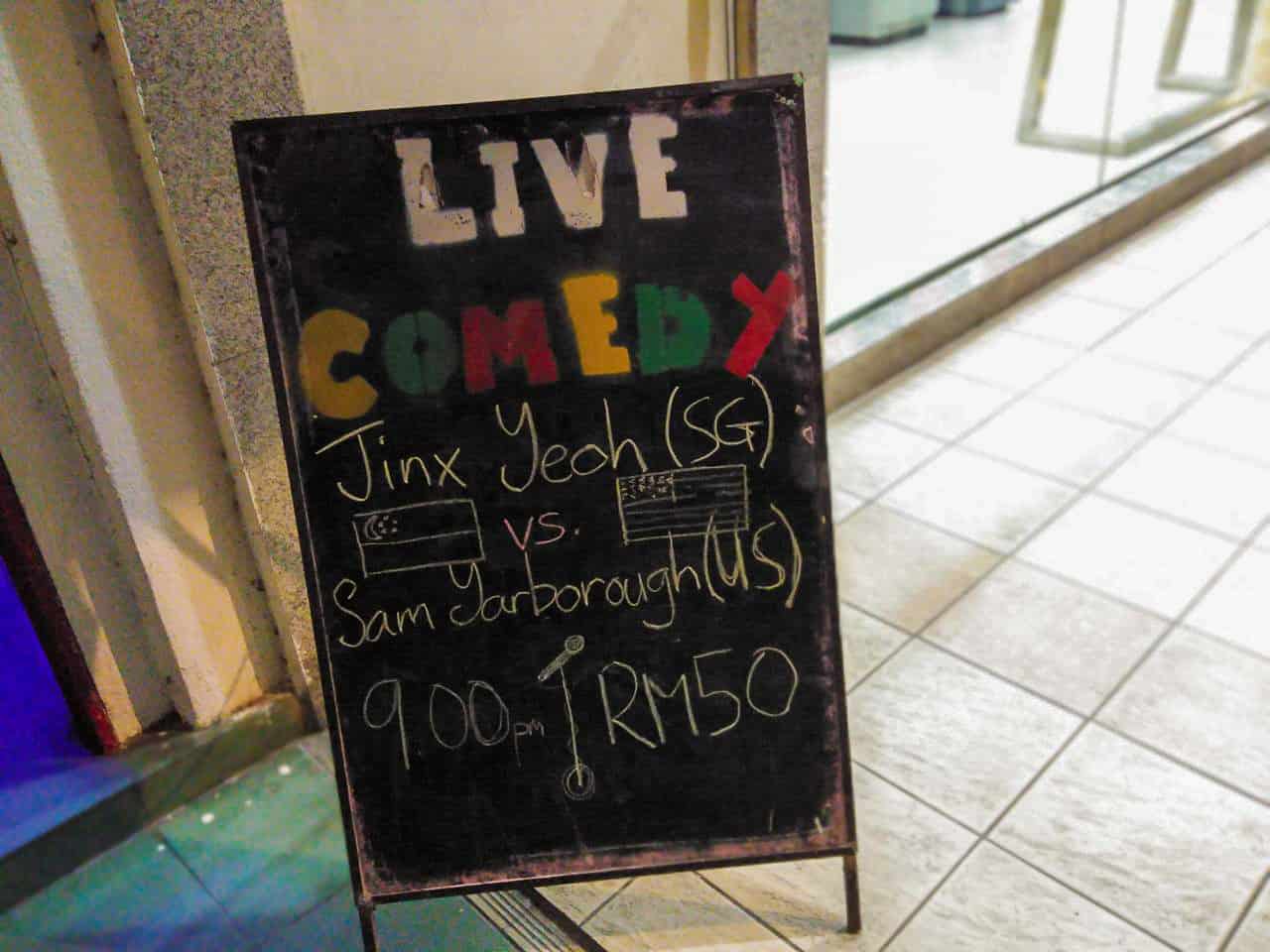 The Locals
From experience, the people who live in your new place of residence can really make or break your time there. Luxurious condos and roof-top bars might be nice, but if the locals are cold and unwelcoming then it won't make you want to stay. And nor would it feel good.
As well as being genuinely friendly, humble and kind, local KL-ites have made me feel really welcome as an expat in their country. I'm also continuously intrigued by its melting pot of cultures, which makes Malaysia very different to any other SE Asian country.
According to my Lonely Planet bible on 'Kuala Lumpur, Melaka & Penang', if KL were 100 people then:
45 would be Malay
43 would be Chinese
10 would be Indian
2 would be other
Although these stats were taken from a 2010 census, so I wouldn't be surprised if the expat population is much higher than that now.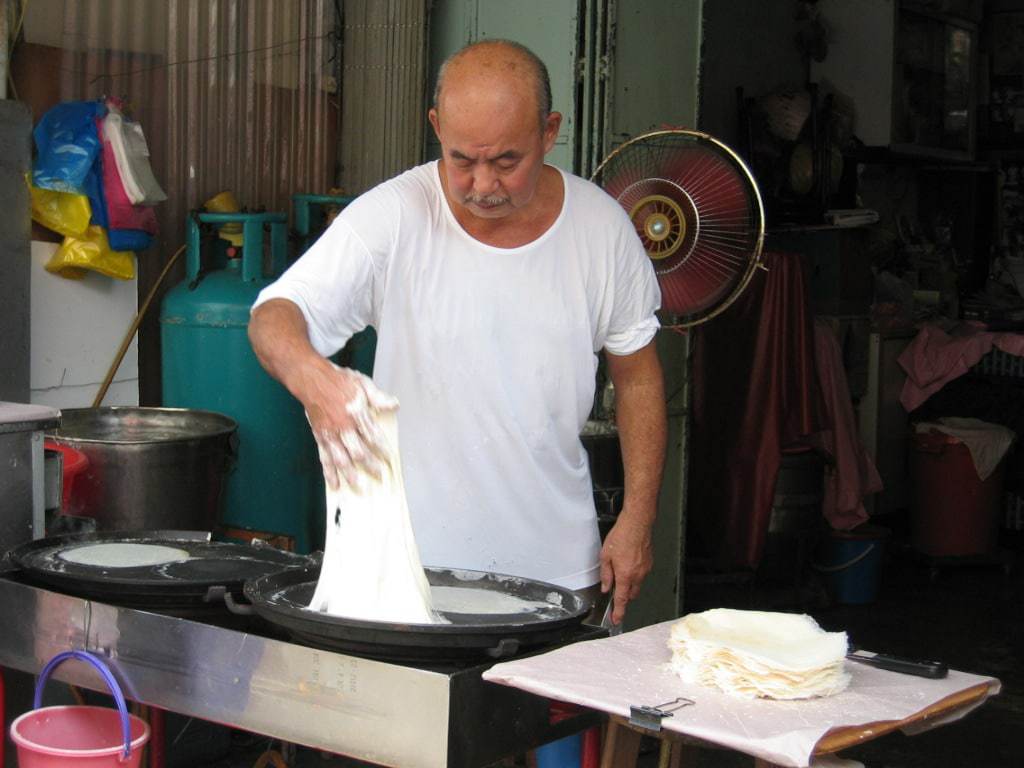 This means that there's always some form of celebration going on in the city, as well as many Bank Holidays to accommodate them (always a bonus.)
Although only within the 2%, the expat bubble in Kuala Lumpur is big. You'd be surprised at how many Europeans, Australians and Americans call KL home.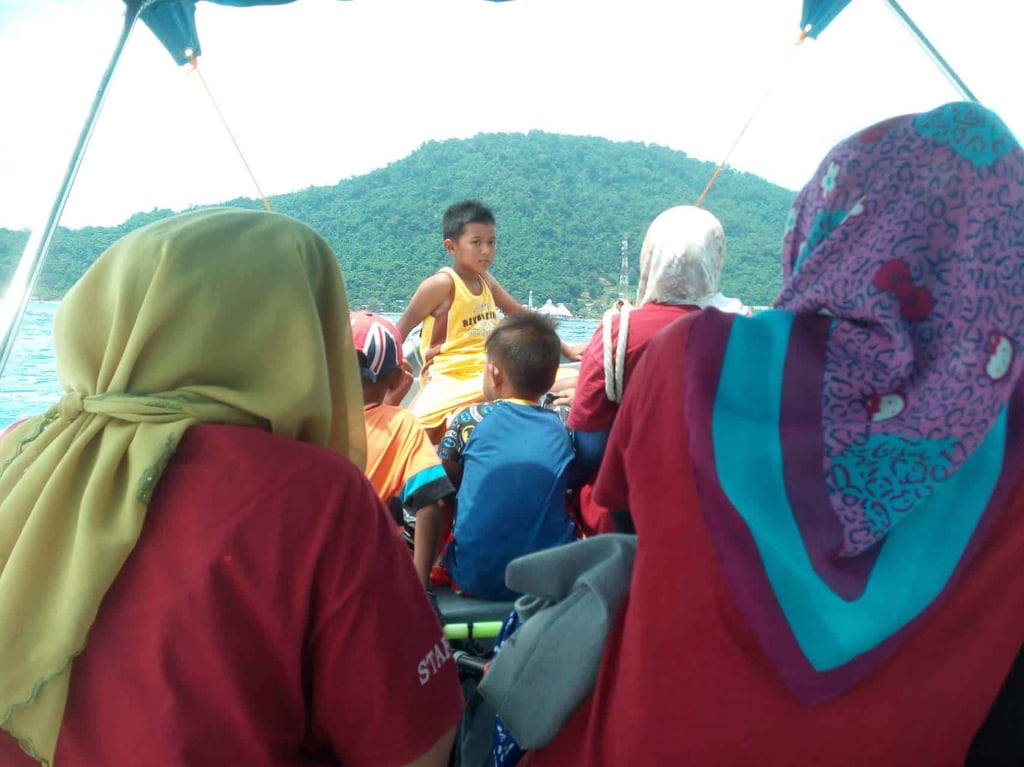 * * *
As I've been bunny hopping from one country to the next over the past 7 years, it's nice to find a place to settle for a while. Malaysia has been one of the most fascinating places I've lived and it didn't take long to adjust to life here.
Although of course, like anywhere in the world, KL isn't perfect and nor is it for everyone. For some who have never lived in Southeast Asia before, then the initial culture shock or adjustment period may be greater than I experienced. Or you may not like it at all.
If possible, I'd always suggest visiting before taking the leap to relocate your whole life. And if you do get to test the waters beforehand, try not to spend all of your time in KLCC. You probably won't be living there anyway and the suburbs offer a better quality of life.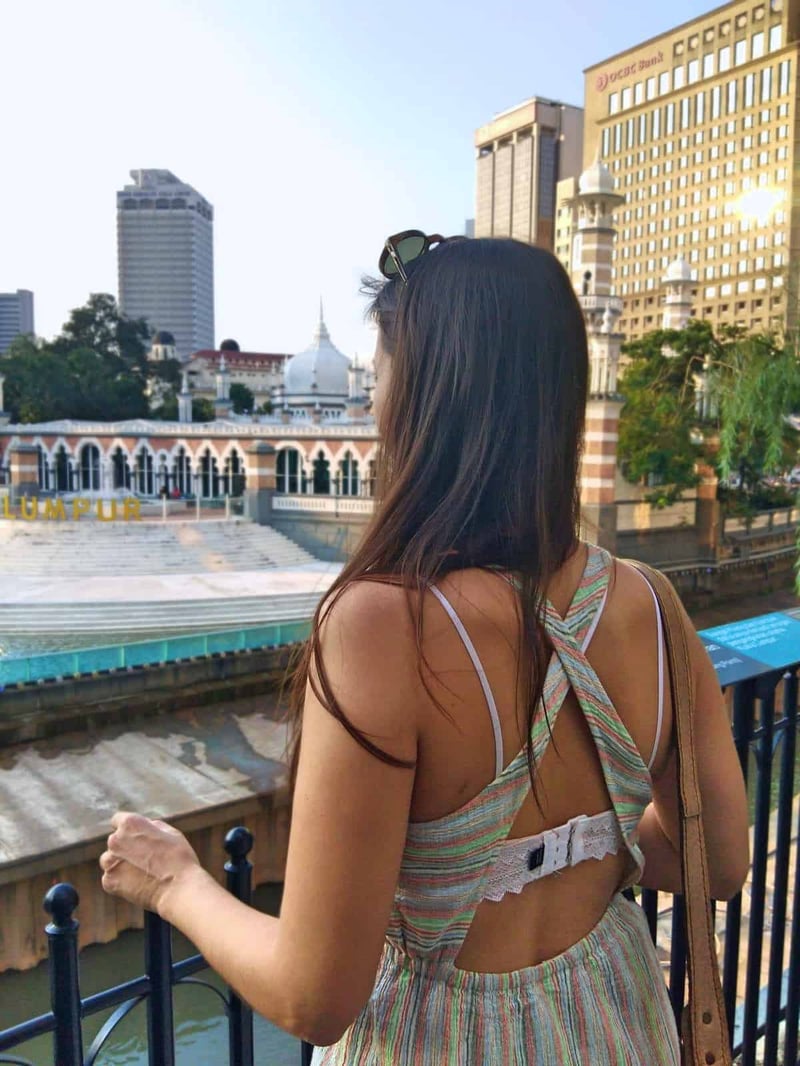 For me though and thousands of other expats in KL, the perks of living here largely outweigh any potential difficulties. Generally, everyday life is convenient and easy, particularly compared to other Asian countries. Many expats I've known renew their contracts and stay for longer, and some never leave.
As I already had two years under my belt in Thailand, KL in comparison is a doddle. A friend who relocated to KL here before I did described life in the city as 'expat living for dummies' because it's so easy. And it very much is. Standards are much more Western than other places in the region and the language barriers are few.
As Internations suggests, and I would hugely back it up: Kuala Lumpur is probably the best place to live in Asia for expats. The quality of life vs cost and ease of living make it so.
---
Like it? Pin it for later!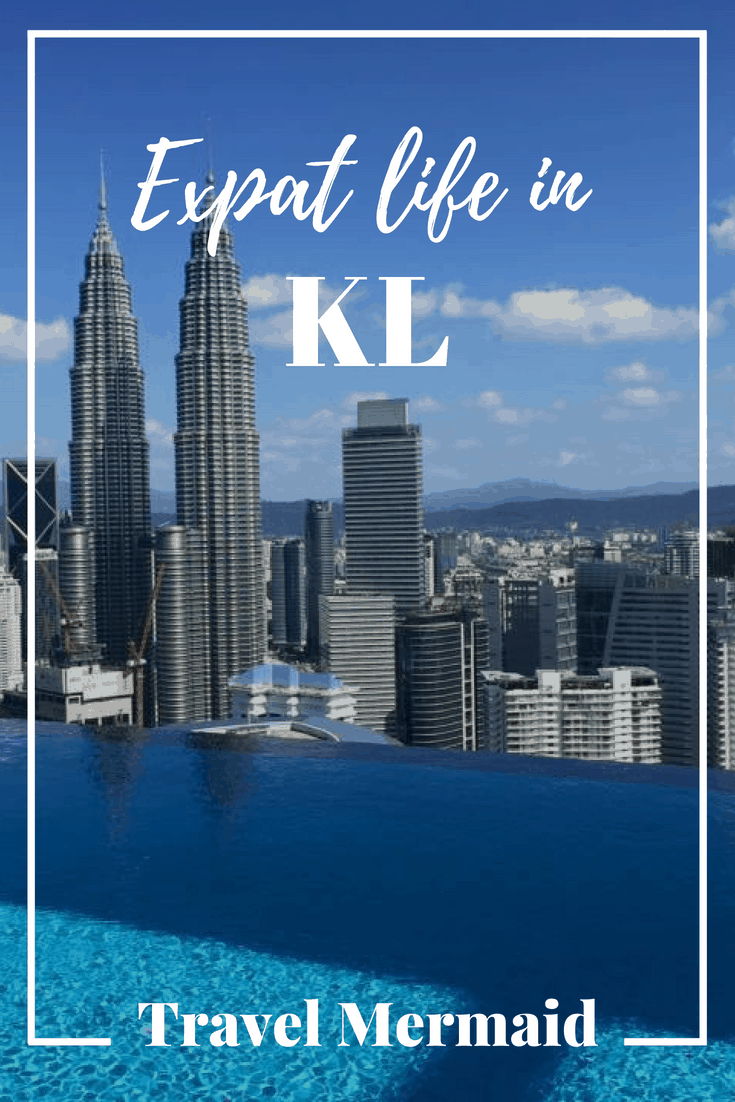 XOXO