With its friendly and welcoming locals, high-quality condos, top-notch travel opportunities and comfortable lifestyle, Kuala Lumpur has long been a popular destination for savvy expats. Just last year, in a comprehensive survey by Internations, it jumped 23 places to rank 15th worldwide for providing the best expat experience.
In my recent post about living in KL, I spoke about many of its perks and can certainly vouch for it being a great place to live. But where are the best areas to live in Kuala Lumpur for expats? This article will guide you through the top suburbs you should consider.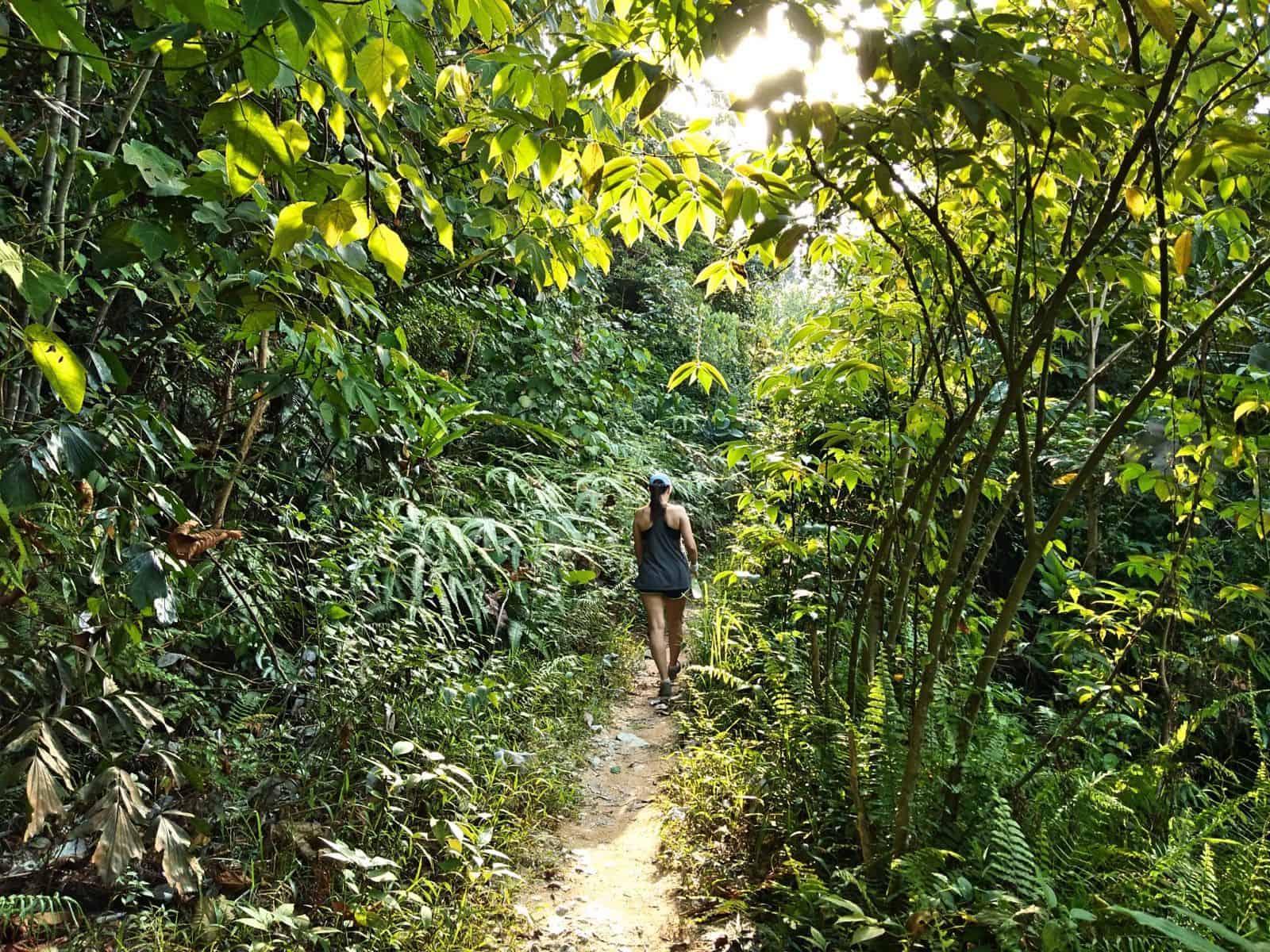 What should I expect to pay?
Typically, for a decent condo in these recommended neighbourhoods, you'll probably pay around the 3'000 MYR mark per month (approx. $9'000 AUD or £600 GBP) as a modest estimation.
Of course, like anywhere, cheaper finds are available too if you're less fussy, and a few hidden gems are lurking around like geocaches.
The Sailor and I are were incredibly fortunate to find something in the Mont Kiara area for just RM 2'400 (don't get excited, this is becoming like gold dust!). The condo wasn't in the best shape, and it was on the ground floor (next to a kiddie playground 😫), but after a few small requests before we moved in, it cleaned up nicely and was a great home for two years. Normally condo's in this block start at 4'500, (although I've seen a few for 3'500) and features include jungle views, 120 sq.m condos, an olympic sized swimming pool.. as well as all of the other added extras.
However KL is definitely not short on more expensive, luxurious suites if your budget can stretch that far. You'll generally find KL pricier than Bangkok but still much more affordable than Singapore.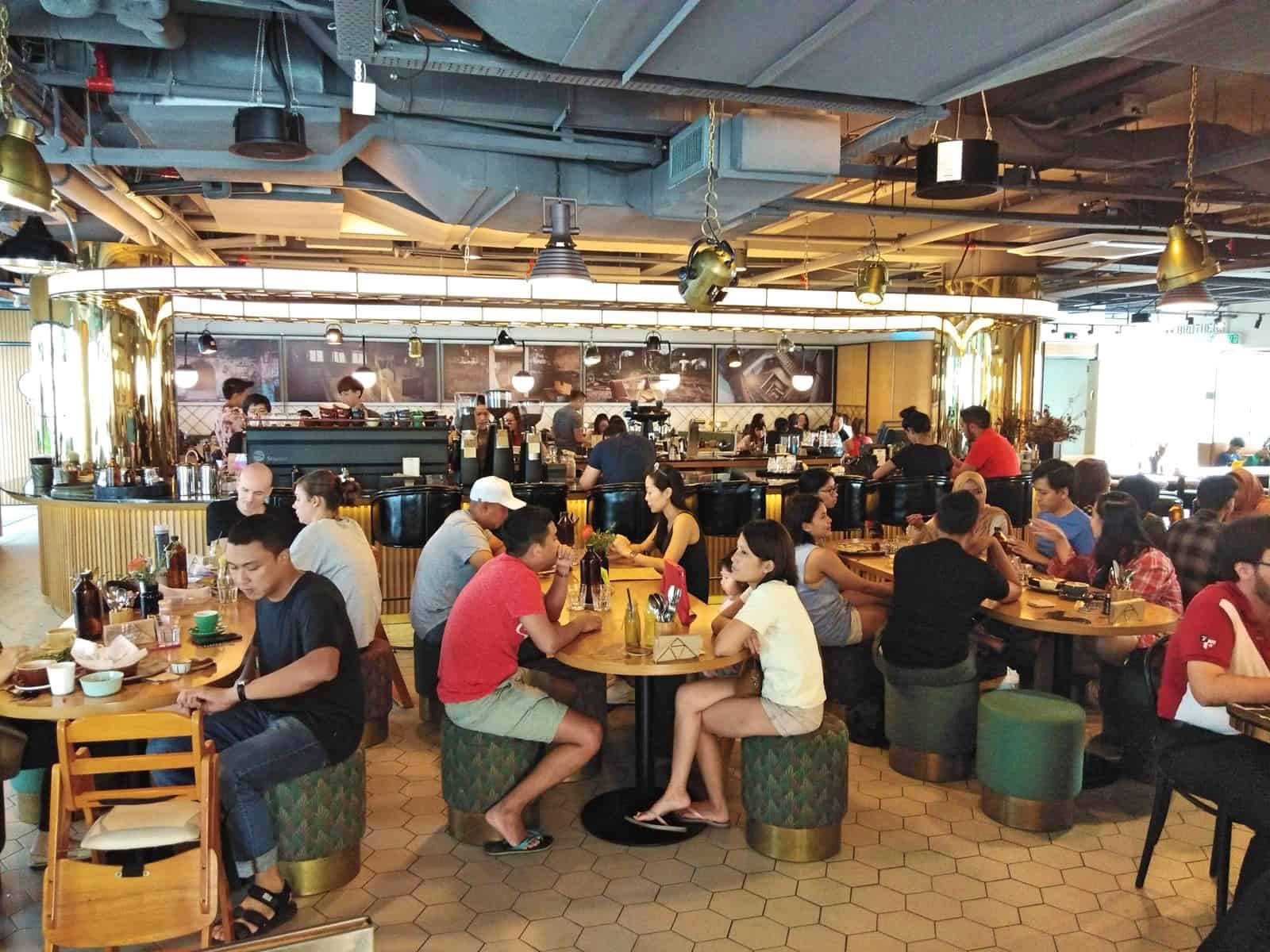 Accommodation type
Most expats tend to seek rentals in condos rather than houses. This is for a few reasons.
• Condo offerings are usually more plentiful
• They offer all of the standard facilities (swimming pool, gym…etc) – houses don't always
• They're usually cheaper and are virtually always within gated communities
However some families, or people with pets prefer houses.
Being a muslim majority country, there will be many Malays landlords that don't accept dogs. However there's plenty of Chinese Malay owners and some who will be open to it. I knew a handful of people with dogs in and around Mont Kiara.
By law, condo's are not allowed to ban dogs, but there may be some 'restrictions' like, their feet are not allowed to touch the ground or you'll need to use a separate lift when coming in/out with them. I've seen a few people carrying their dog out of our block, and one with it in a buggy! Which is why large dogs may be better off in a house.
---
My Top 6 Places For Expats to Live in Kuala Lumpur
---
In KL, the suburbs are without a doubt, the best places to live. I (and many other expats) love heading into KLCC every now and again for sky dining or a rooftop bar, and some areas are quite impressive. But generally, it's just for the tourists and offices.
In the suburbs listed, the air quality is usually heaps better, it's less congested (with people and traffic) and it's generally much cleaner too.
Tip: The best websites for searching for property rentals is iProperty (my favourite) and Property Guru. Note that most prices are usually ONO (or nearest offer)- it is very common for renters to haggle down the price (see my tips at the end of this post for more details).
Ready for some suburb hunting? Let's go!
---
1. Mont Kiara/ Sri Hartamas/ Desa Sri Hartamas
Perfect for: convenient living and close proximity to two International Schools (GIS & MKIS.)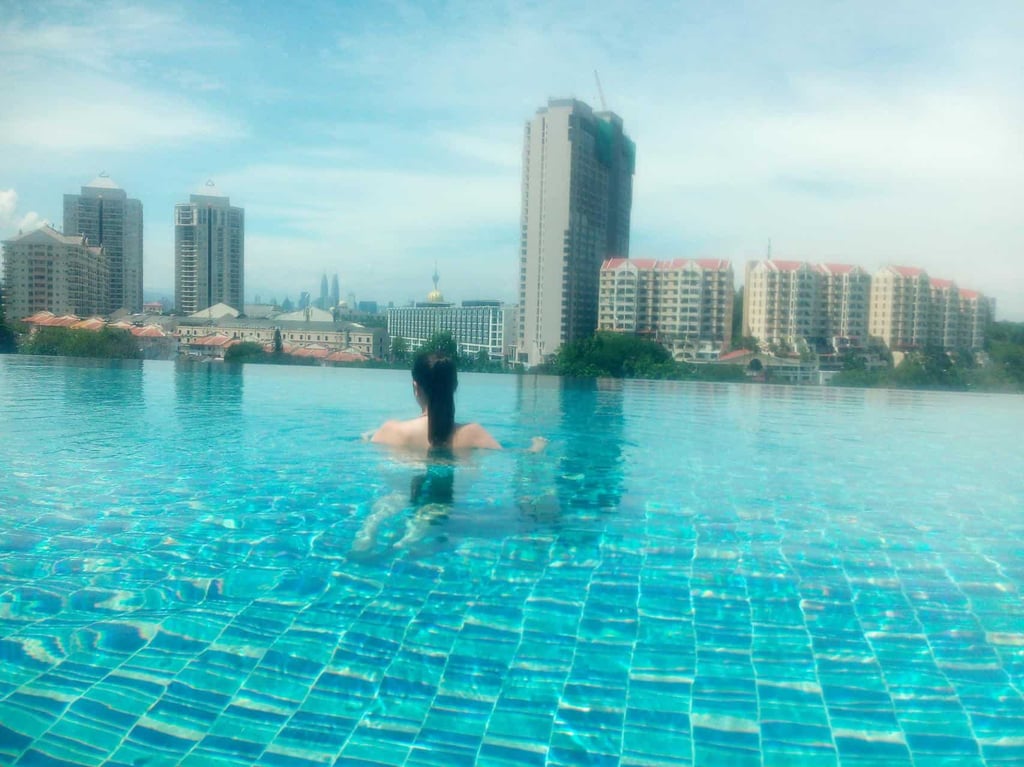 Mont Kiara is often described as the 'Beverly Hills' of Kuala Lumpur. It's a very popular expat neighbourhood and has become one of the most expensive areas to live in KL.
As most condos are only at 50% occupancy and developers are continuously building in the area, there's an abundance of available lets. There's also a plethora of different condominiums to choose from, catering for most tastes and budgets- from older, spacier and cheaper condos, to smaller, sleeker and pricier ones. There are a few houses available too, although generally at a higher premium.
A downside to the ongoing developments is the the noise and it's not uncommon for condos to be built close together, so it's more likely you'll get a concrete view rather than a blanket of green. However some are better situated and provide a pleasant city view of the KL towers or the jungle, for example along Jalan Kiara 5, or in the Kiaramas area.
Whilst Sri Hartamas and Desa Sri Hartamas are technically different suburbs, they border Mont Kiara and for most residents it feels like an 'extension' of it.
Sri Hartamas offers a few decent dining options, as does the area around Mont Kiara 1 shopping centre, Arcoris and the recently opened 163 Retail Park (check out Mercat for some pukka Spanish tapas and gin, as well as Majapahit for delicious SE Asian bites).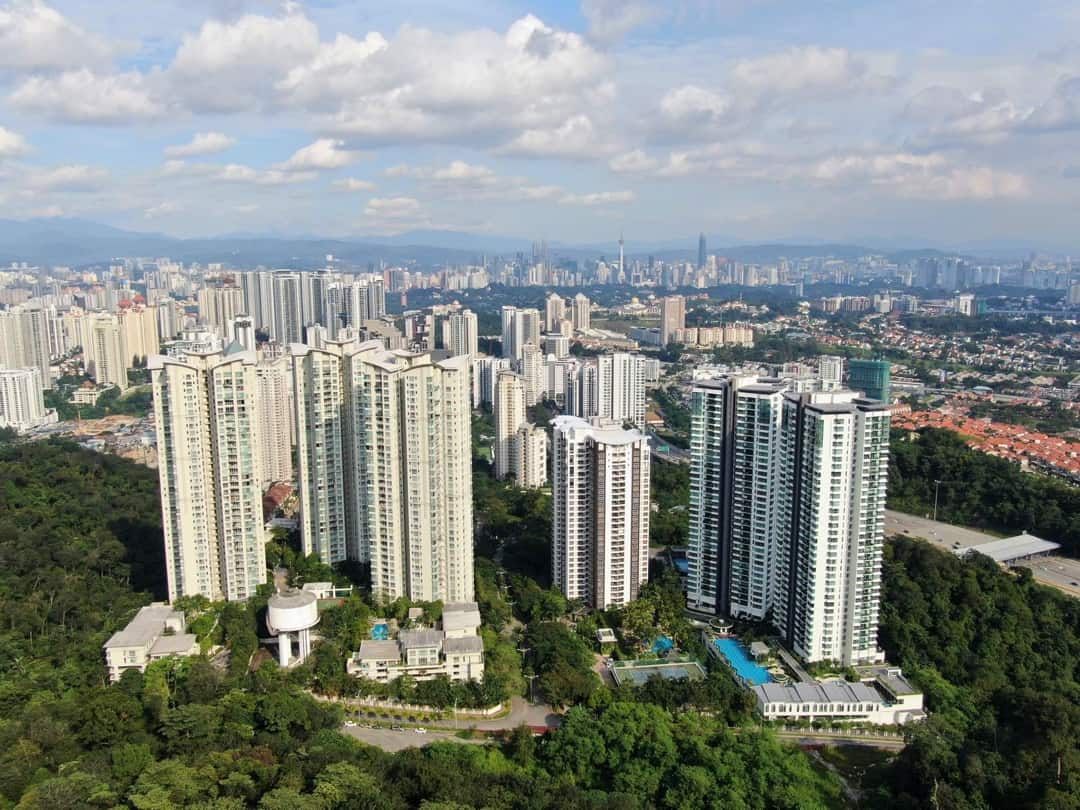 A bigger, boutique mall called Publika is also close by and a popular venue for dining (The Social offers decent happy hour beers on tap and the best thin crust pizzas around), light shopping and houses one of the better BIG supermarkets.
Mont Kiara is my neighbourhood and I've enjoyed it for all of its conveniences and jungle entry which is just in front of my condo (uncommon in KL, but not impossible!) However if I had a car, I'd probably consider other areas on this list.
If you work at or have a child attending one of the international schools, then living here beats the traffic which becomes heavily congested during peak hours.
But as it's quite a busy suburb, it would be nice for something a little less populated, polluted and noisy (there's always a new condo being built!). Whilst many families live here, it's not uncommon for them to move to Desa Park for more space.
---
2. Bukit Damansara (aka Damansara Heights)
Perfect for: seekers of a quieter residential neighbourhood.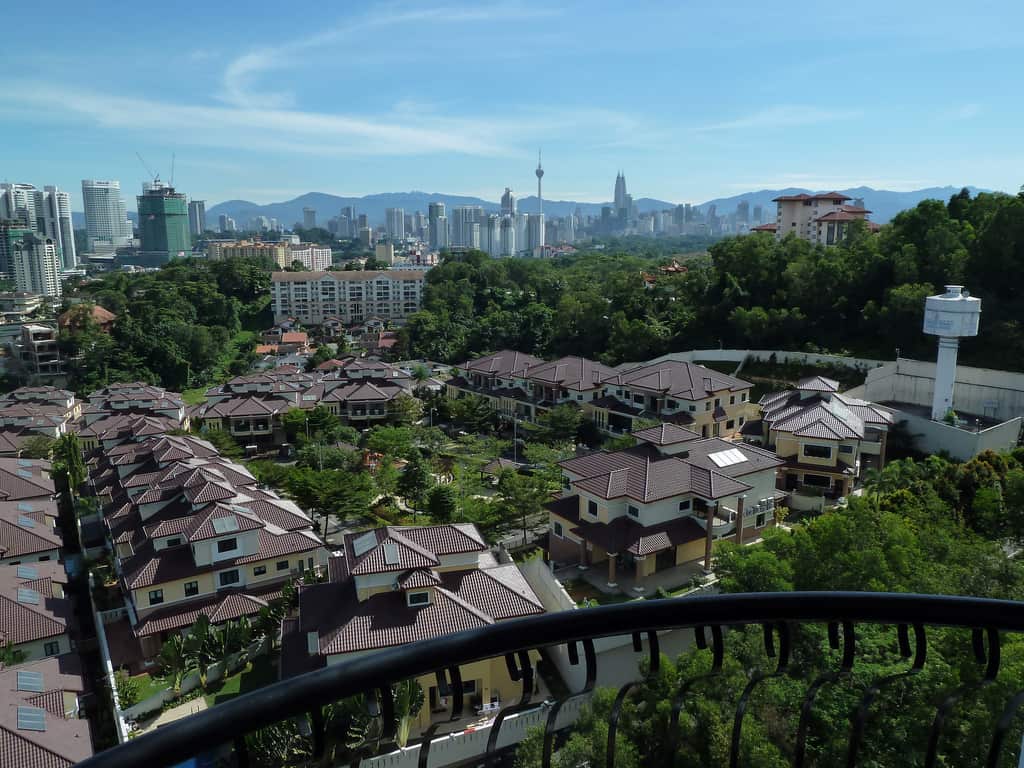 This affluent suburb is conveniently located between TTDI and The Botanical Gardens, as well as being right next to Mont Kiara and Bangsar. If you're working centrally or on the west side of the city, then getting to and from work should be relatively easy as it's surrounded by freeway.
I really like Bukit Damansara as it's quite peaceful, mainly residential and quite hilly, so the air is fresher and you get some nice views of KL.
It also has some great restaurants and bars around (check out the best Indian around, Flour restaurant, nearby Modern Asian Sitka, and rum bar JungleBird, voted as one of Asia's top 50.) When I head to eateries such as Huckleberry, it feels like I'm visiting a 'Malaysian version' of Belgravia in London!
In terms of accommodation, pickings seem to be slimmer for smaller budgets. It's not impossible to get something around the 2'000 mark, but it's likely you'll be paying in excess of 3'000. There is a mix of houses and condos available in this area.
---
3. Desa Park City
Perfect for: families and green space.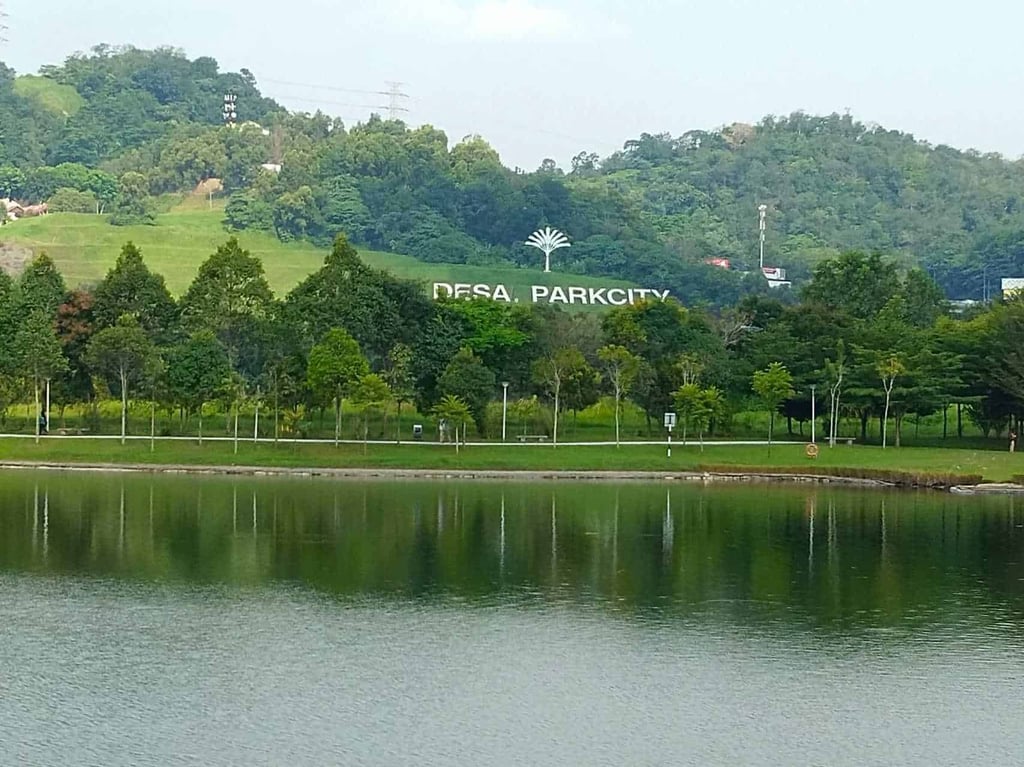 Desa Park is a newer township on the outskirts which is a popular choice for families. Many people move here for a bit of peace and quiet, more space for their children to ride a bike and better value for money.
As well as having a hospital, International School and clubhouse for residents, it has a lovely park with eateries overlooking a lake and a small shopping centre.
The population density is low and Desa provides some nice condos, houses and bungalows to choose from. The rental prices are also favourably less than Mont Kiara and Bukit Damansara as it's a little further out.
Although Grab taxis are a really convenient and cheap way to get around, a car is recommended. For some, it may also feel a little too far from the action here.
---
4. Bangsar
Perfect for: shopping and eateries.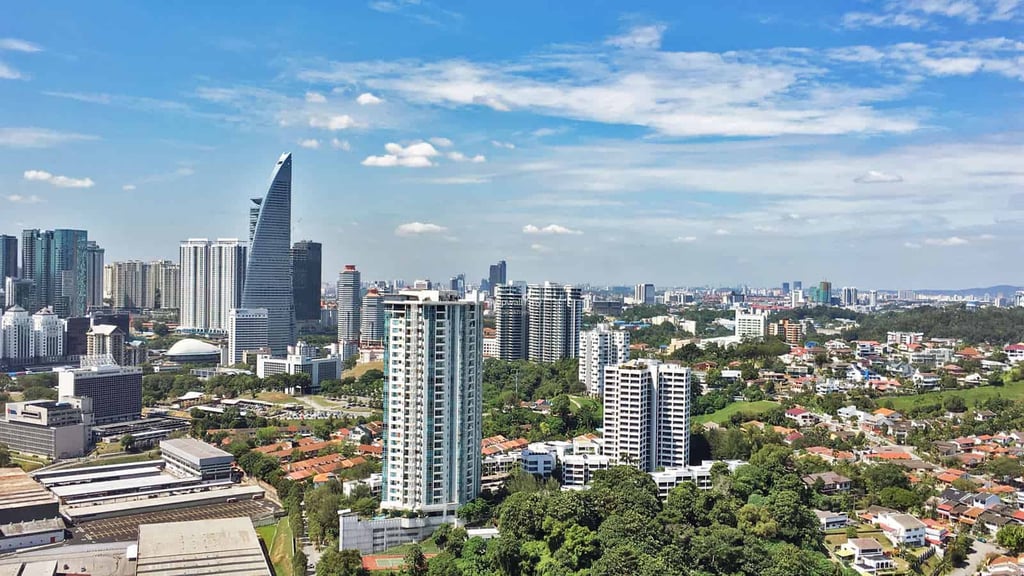 Bangsar is a hugely popular hangout for expats and middle/upper class locals, and may be a good starting point when searching for suburbs. Even if you don't live here, you'll likely be a regular visitor for all of its trendy international restaurants and shopping centres.
This large township has a mix of busier areas around its commercial quarters, as well as quieter residential districts. It is generally a low-rise area with many houses and a few high-rise condos in the mix.
As Bangsar is only 2.5k away from KLCC and close to the other western suburbs, it's a good option if you're needing to be in close range to the Alice Smith School or Garden International School.
Rents do tend to be higher here for all of its conveniences, but if your budget can be stretched a little (or if you don't mind sacrificing your condo specs) then Bangsar can be for you.
A popular venue for locals and visitors is Bangsar Baru, which is where I spend most of my time. It's home to the strip of restaurants and bars around Jalan Telawi and is where you'll find Bangsar Village I and Bangsar Village II shopping centre. It also houses a well-known Sunday night market (Pasar Malam).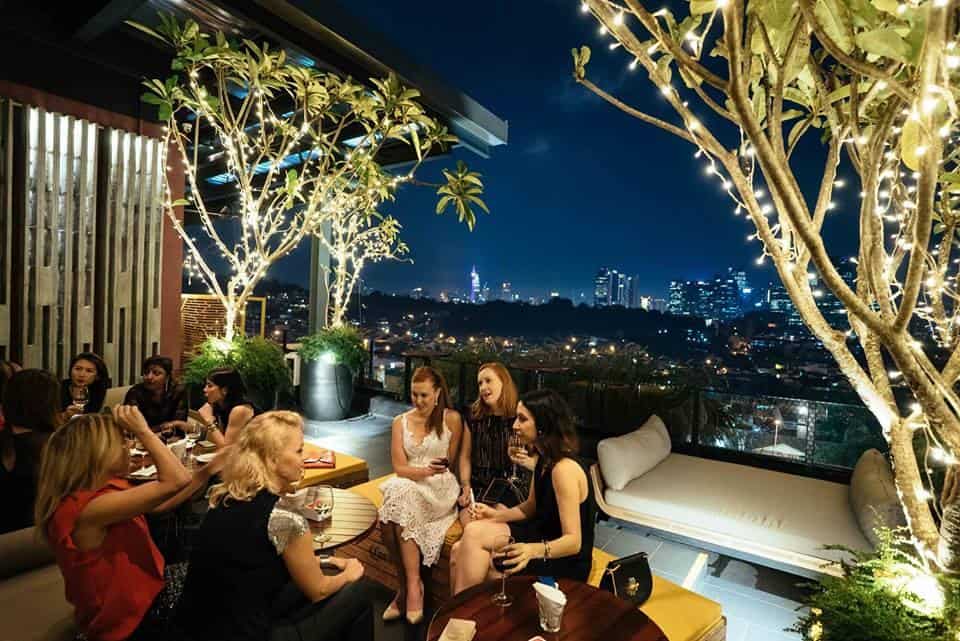 Another favoured hub is Bangsar Shopping Center in the eastern Taman Sa district, which has one of the best supermarket in KL (Jason's Food Hall), as well as many decent eateries and shops. In addition, Mid Valley Megamall and The Gardens Mall is just a stones throw away.
Bangsar is split into a few different areas. The big main road that runs through Bangsar (Jalan Maarof) divides it into east and west. Some neighbourhoods/housing estates on the east-side to consider are: Bangsar Park, Bukit Bangsar, Bangsar Utama and a part of Bukit Bandaraya.
On the west side, you can find Bangsar Baru, Lucky Garden, Off Jalan Bangsar, the other half of Bukit Bandaraya and Pantai Hills.
Bangsar South is also another option that lies below the Federal Highway. It boasts great city views and some stylish mid-range and high-end condos, a 6-acre central park as well as a growing number of services. It's also close to the popular hiking forest, Bukit Gasing.
---
5. TTDI (Taman Tun Dr Ismail)
Perfect for: a chilled, convenient neighbourhood.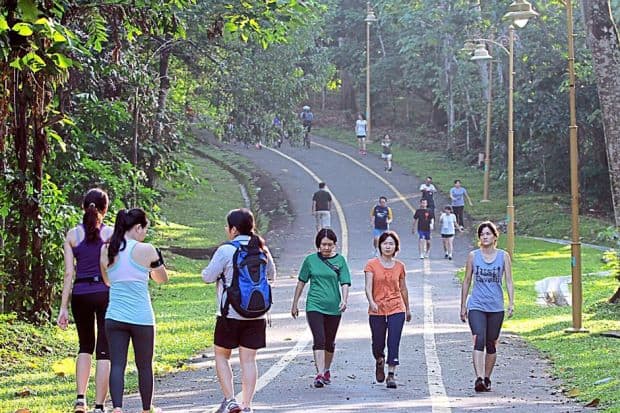 TTDI is one of my favourite neighbourhoods in KL. It's a popular residential area but has a relaxed vibe and feels like it's blessed with more space. I often venture here through the jungle on weekends to enjoy the laid-back atmosphere and delicious eateries, or for a night of laughter at Malaysia's only dedicated comedy club 'Crackhouse'.
TTDI is mainly a low-rise area with many houses and a few condos. It is bigger than one might assume upon a first visit, as it has a few central hubs with restaurants and shops that are a short drive away from one another.
The locals are generally a mix of affluent Malaysians, with a few discerning expats who have made this quieter suburb home.
In terms of accommodation, it's cheaper than neighbouring Mont Kiara. Condo prices start at about 2'000 and up and there are also many houses and bungalows on offer.
TTDI has a nice park with a lake and has jungle access, as well as a golf course. It has a couple of small shopping centres for essentials, as well as a Hero supermarket (unfortunately its BIG supermarket at Glo Damansara recently closed.) TTDI is also conveniently right next to bigger malls like 1 Utama, and The British International School of Kuala Lumpur.
---
6. Ampang
Perfect for: suburban living a stone's throw away from KLCC.

Those of us who live on the west-side of the city don't have much of a reason to visit Ampang, but I checked it out recently and was pleasantly surprised.
As it's located near the Embassies and American international school, ISKL, it has been a popular expat area for decades. It feels leafy, spacious and although it sits just outside the main hustle and bustle of KLCC, it feels very suburban.
Ampang is also refreshingly low-rise. Whilst many wealthier KLites and expats live in huge gated mansions, there are a number of bungalows to let, as well as low-end and high-end condos.
If I were to have been based on the west side of KL or KLCC, then I would definitely consider Ampang as a potential home. Although like many places in KL, the traffic is meant to be pretty atrocious during peak hours.
Ampang has a few parks, lakes and the jungle lines its eastern parameters. I found the area around Tamarind Springs Thai fusion restaurant (in Taman Tun Abdul Razak) to be particularly pleasant to walk around or jog; you would be hard pressed to believe you were in KL at all.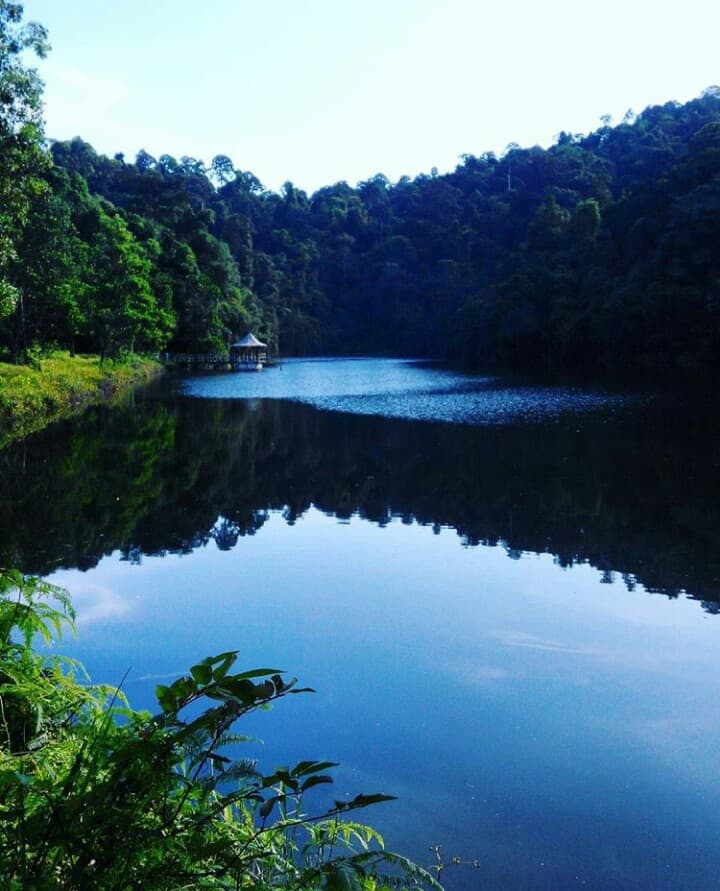 ---
Here are a few do's when renting in KL.
Do:
Bear in mind that when visiting condos, it's not uncommon for it to appear dirty and unkept. Unlike in the UK or other 'western' countries, Malaysian rentals are not usually cleaned before viewings (instead they're done before you move in.) Therefore try to see past the dust coating and former tenants nail polish stains.
Request pertinent improvements to a property before agreeing to take it. Asking for painted walls or upgraded fixtures and furniture is not uncommon.
Haggle down the price! Rental prices listed on iProperty and Property Guru are usually indicative and it's very common for renters to get a better rate.
For example, if a condo is listed for 3'000 pcm, you may be able to get upto RM 400 off of the asking price. A friend of mine rents a sizeable condo in Mont Kiara for 3'500pcm, when the asking price was 4'300. As a general rule, the higher your budget, the more you can haggle.
Related Read:
Top Restaurants in Kuala Lumpur
---
Useful? Pin it for later!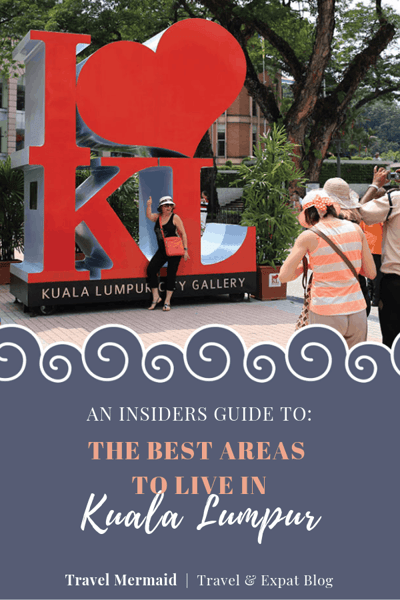 XOXO