In a little over a plane ride away from Kuala Lumpur's city bustle and skyscrapers are two coral-fringed islands that offers some of the best snorkelling and diving opportunities off peninsular Malaysia. There are few places in the world that inspire me, fill me from head-to-toe in zen vibes and make me fall in love with the world again. But from the first glimpse at Tuna Bay jetty, as if looking through glass at the tropical fish below, mother nature spoils you at the Perhentian Islands.
Kecil is the "small" island on the west and Besar is its "big" brother on the east. Both are equally beautiful and look like two giant hills of tropical green when approaching by boat.
The Perhentians are deemed the 'Maldives of Malaysia' for its crystalline waters that beam idyllic shades of blue, but a part of its charm is that they are not luxury islands.
5-star resorts and world class dining doesn't exist here. However the lack of development has allowed it to retain its raw, natural beauty and feeling of remoteness. Tick, tick, tick!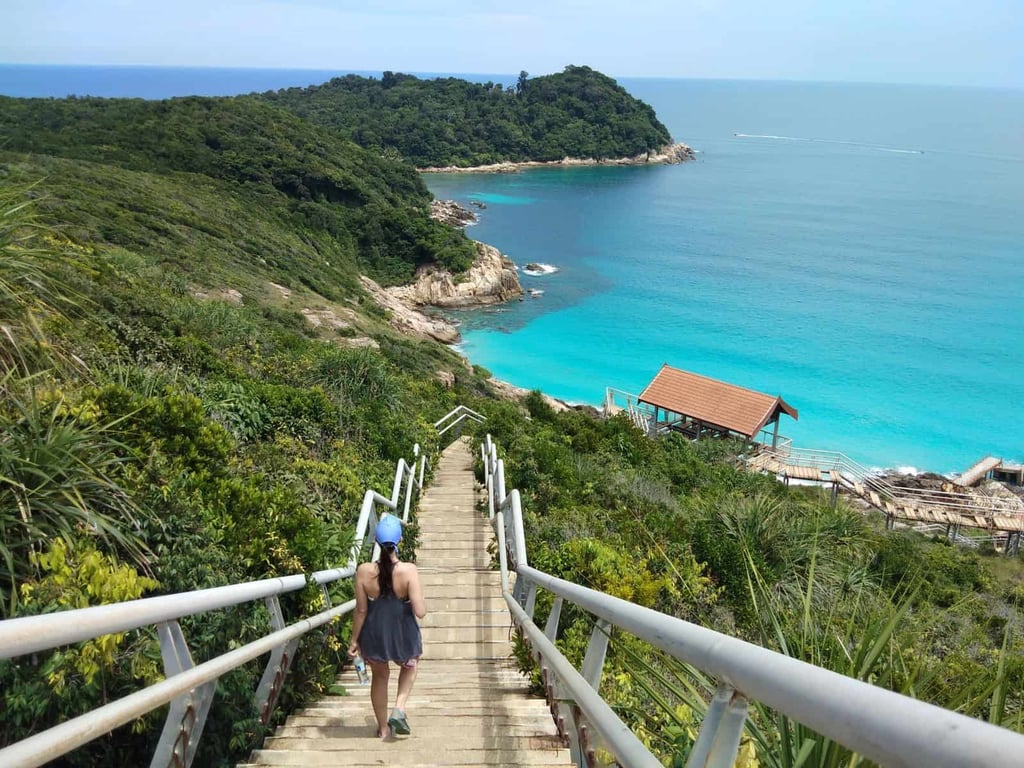 Whilst a lot of the accommodation is priced according to sea views and locality (as opposed to the quality of what you get) the white sandy beaches and fantastic snorkeling make it worth it. Its diverse underwater world also make it a better value for money island off the east peninsula, particularly compared to Redang and Tioman.
The Perhentians are not perfect- some coastal walkways are dilapidated or neglected and the islands are still learning to deal with waste disposal (although the problem is not half as bad as what I've seen on some Thai islands.) But this is the human effect of the island. The nature is very much perfect and in abundance.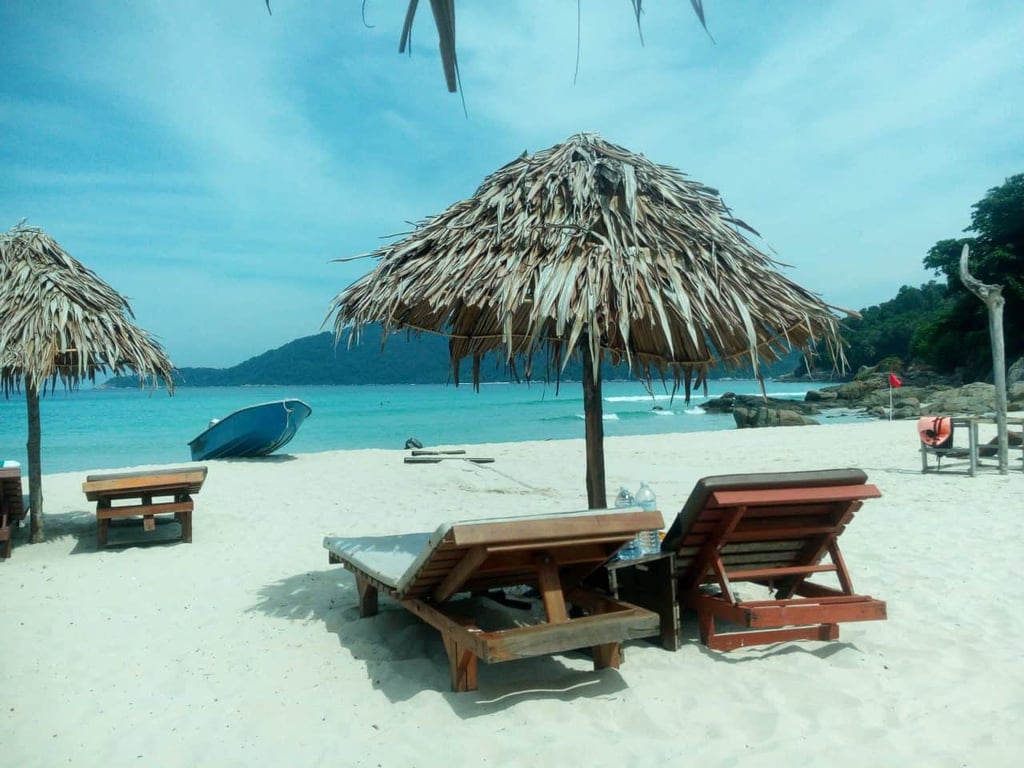 I've had two blissfully enjoyable long-weekend getaways to the Perhentian Islands. It's an ideal mini staycation from Kuala Lumpur and a great beach retreat.
Planning a trip? Here are my top 10 tried and tested ways to maximise your time on the islands.
1. Go in the low season
The monsoon hits the Perhentian islands from the beginning of November to the end of January. Therefore the mainland jetty closes, as do the resorts.
But either side of these months is the low season, in February, March and October. Both times I visited the Perhentians in mid-October and it was perfect. Apart from virtually having pick of the bunch in term of accommodation options, they were also cheaper. Both islands were relatively quiet with fewer visitors, meaning more tranquillity and secluded beaches to enjoy.
Other seasons to be aware of:
-Peak Season: April, May, June & September
-Super Peak: July & August
Related Read:
How to get to the Perhentian Islands from Kuala Lumpur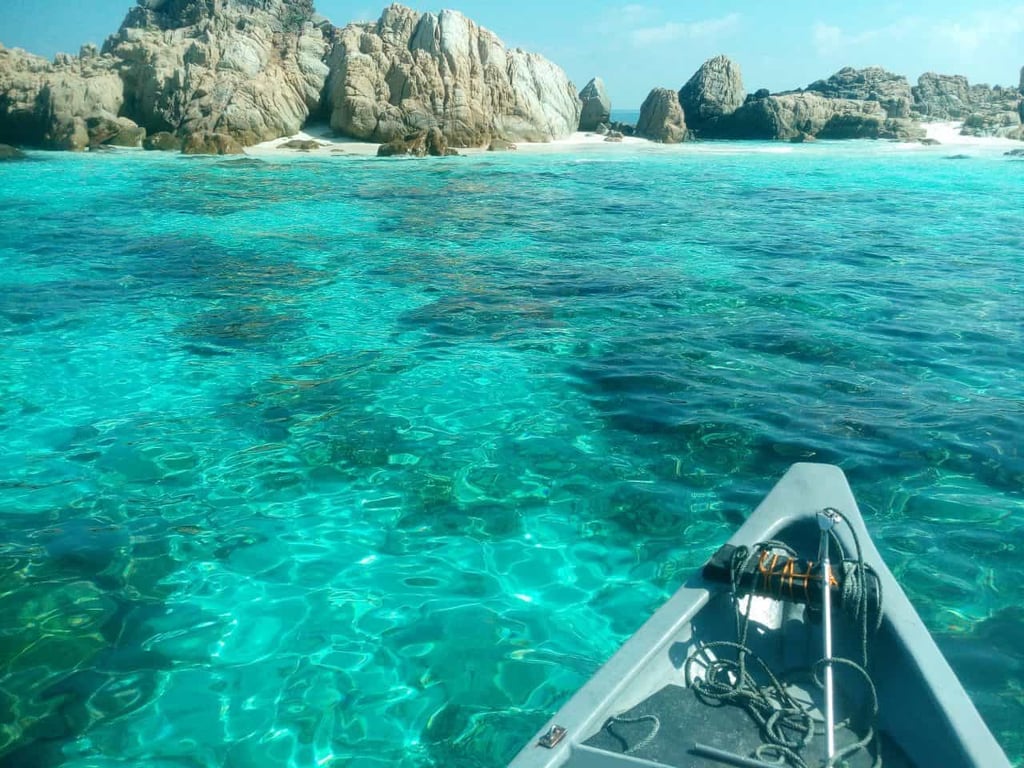 2. Stay on both islands
The first time I visited, I stayed in Besar and frequently took a water taxi to Kecil. The second time I stayed on both islands to minimise the water taxis and get the best of both worlds!
Kecil has a couple of cool beach bars along Long Beach which Besar doesn't have. It also has a highly recommended jungle hike to the stunning Windmill viewpoint, and resort style dining options at Alunan and Bubu Beach.
Besar attracts a more mature, laid back crowd and offers fantastic snorkelling beaches from just in front of your chalet. It also has a fun, challenging jungle hike where you can observe dusky leaf monkeys.
As a personal preference, I prefer the vibe on Besar. If you're a travelling couple aged 25 and up or a family and you had to stay on one island only, then you'll probably enjoy it more. Younger backpackers tend to head to Kecil for the array of cheaper lodgings and beach bars.
But even if you don't stay on both, you're likely to visit the other via boat taxi which is cheap and convenient, with the travel time anywhere from 4 minutes to 10.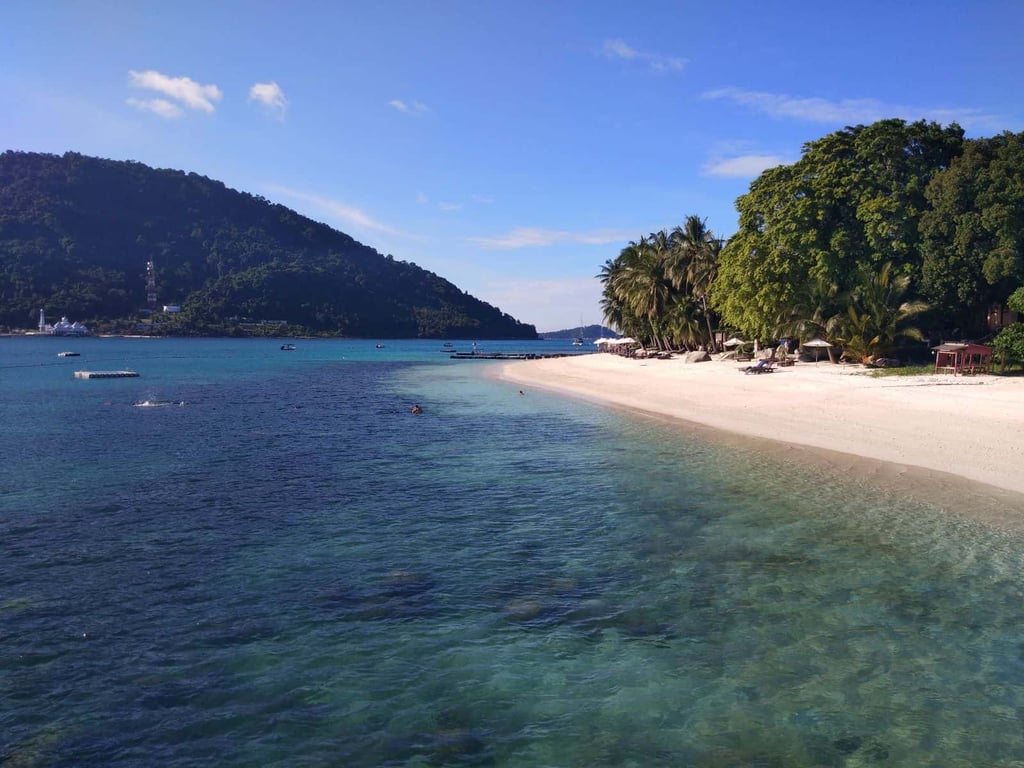 Tip: Be a more sustainable traveller and try to reduce the amount of water taxis you take. The area is largely populated by turtles and whilst your custom provides an income to local skippers, the propellers can kill turtles who come up for air.
3. Don't be stingy, book a beach front chalet.
The Perhentians' best feature is its beach and surrounding water. Whilst resorts put a premium on beach front chalets, having one takes your island experience to the next level.
Waking up to a sunrise and sipping coffee overlooking a lush sea view or stepping out from your room onto the soft, white sand is worth the extra bucks.
Although do bear in mind that resorts can greatly differ in price vs quality. Some are worth paying extra money for and some are best avoided. Check out my article on the best value for money stays to consider.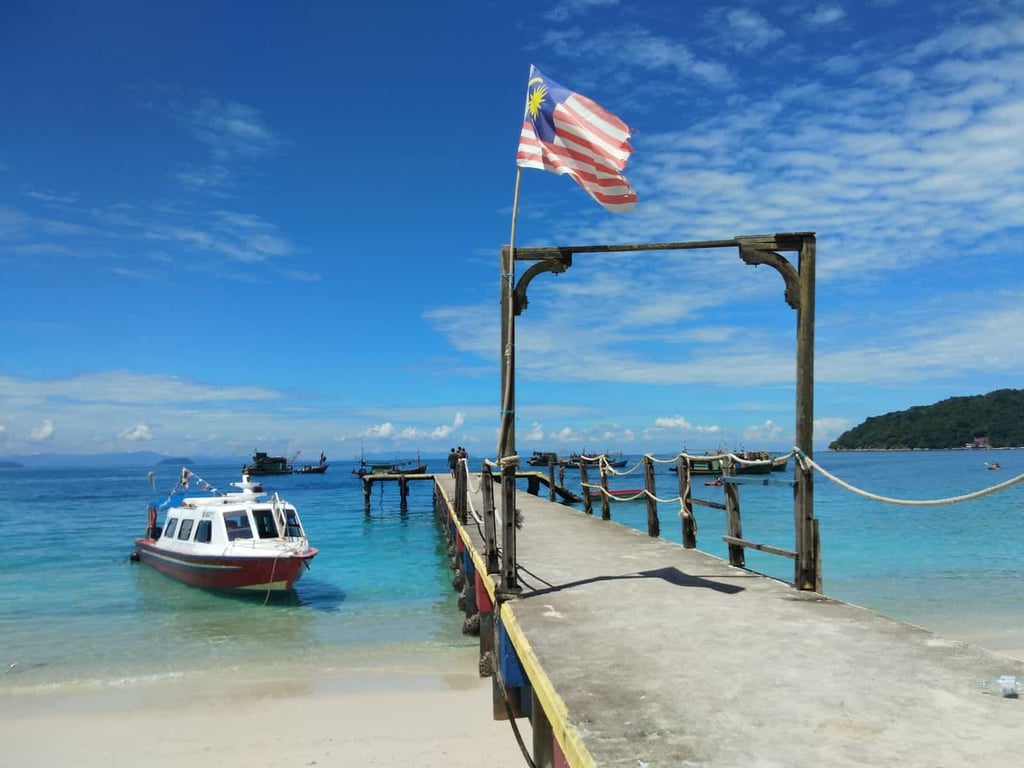 4. Get in your beach time
Blessed with more beaches than you have time for, most of your holiday will- and should- involve a generous amount of beach bumming. The Perhentians is the perfect place to relax, so don't overbook on activities or cut this part short!
It's likely that you'll be staying at a resort on a more popular beach. But even more frequented ones, like Tuna Bay in Besar and Long beach in Kecil don't get busy in the low season.
When beach hopping, I'd recommend checking out Teluk Pauh (the beach in front of Perhentian Island Resort) and Turtle Beach in Besar (the next beach over to the right.) On the small island, you should stop at Adam & Eve Beach and Kecil's Turtle beach, situated in the north-west.
I'm sure one of them will make you feel like Cast Away's Chuck Noland.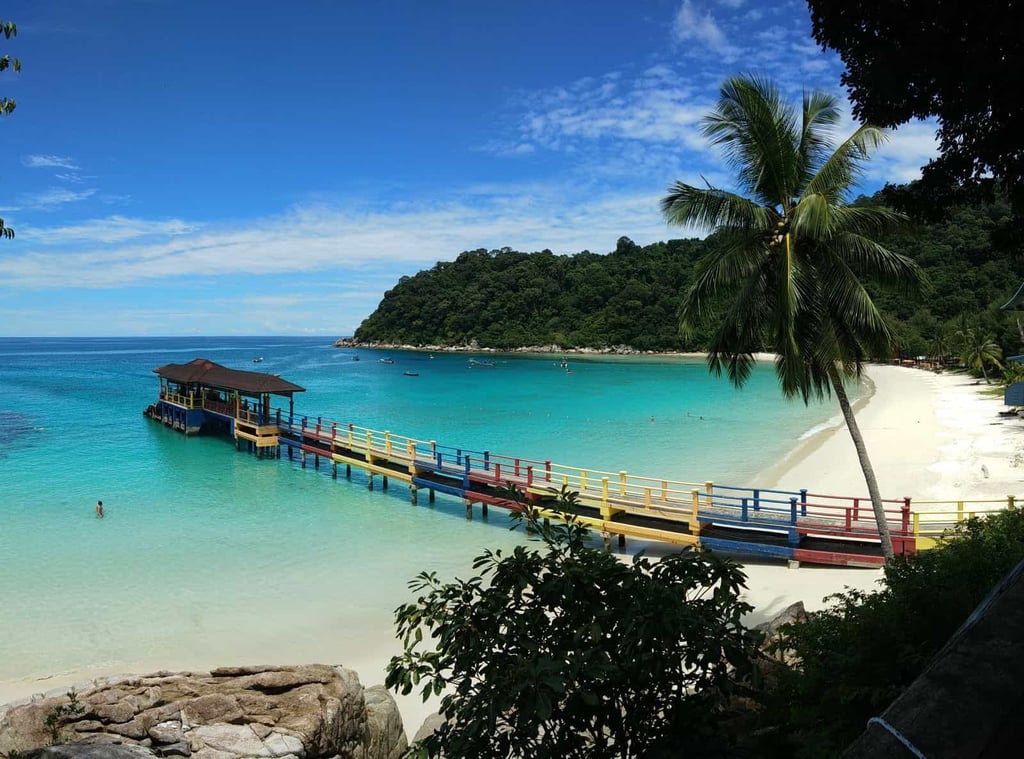 5. Take a jungle HIT (High Intensity Training) hike!
On my first visit to the Perhentians last year, I completely missed out on the jungle. If you only have a few days, you may be tempted to do the same, but I'd urge you to reconsider!
Upon my return this October, I trekked through both islands. They are utterly peaceful, with an interesting array of flaura and fauna (including the cutest dusky leaf monkeys) and it gives you a better perspective of the islands. Plus, it is the most rewarding way to get to those secluded beaches ☺ So take out your hiking boots and earn your beach time!
Check out my routes and more details about hiking in Kecil and Besar.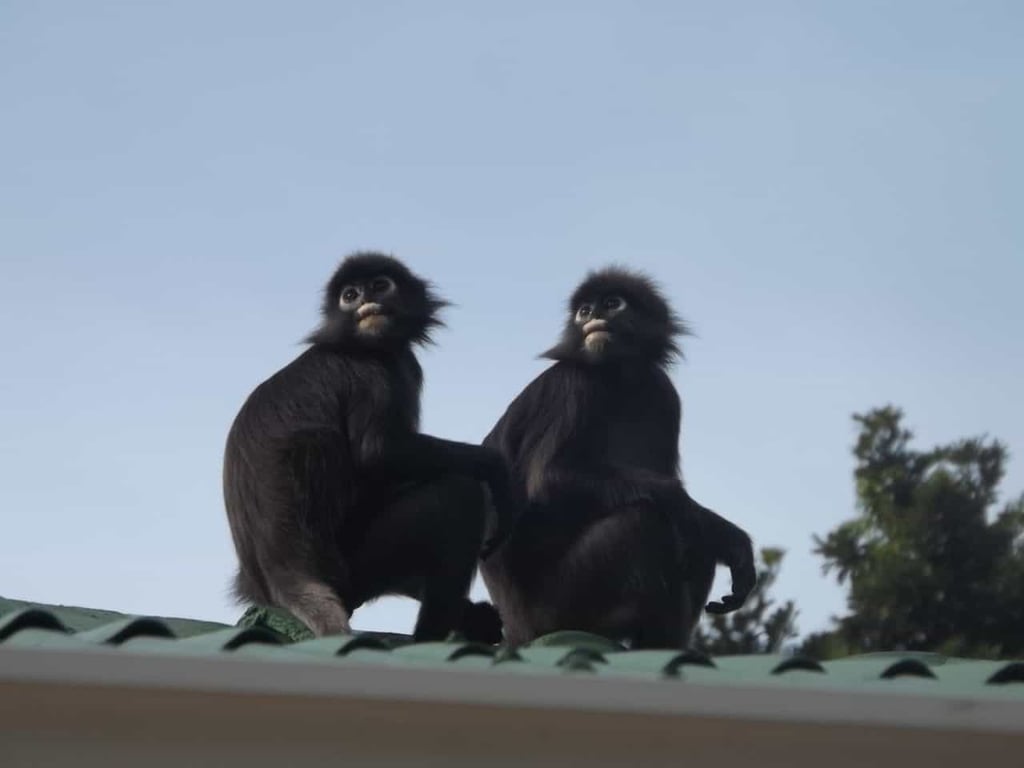 6. Snorkel and awe over marine life
The Perhentians offer some of Malaysia's best snorkelling conditions. Pockets of coral are colourful but the best bit is the vast array of tropical fish and sea life. It felt like we were in an aquarium and didn't even need to be deep-sea snorkelling to experience it.
Here you are blessed with snorkelling opportunities just off of the beach. One of my favourite places to do so is in Tuna Bay but there are many cracking spots. For turtle spotting, Turtle beach on Besar is a good starting point, in addition to PI Resort around the corner.
Boat trips to nearby islands are incredibly reasonable and are offered in abundance. A private 3-hour snorkelling ride to 3 islands cost us RM 50 each (approx. £15pp.)
Related Read:
An Idyllic Weekend Getaway From KL: The Dusun Nature Resort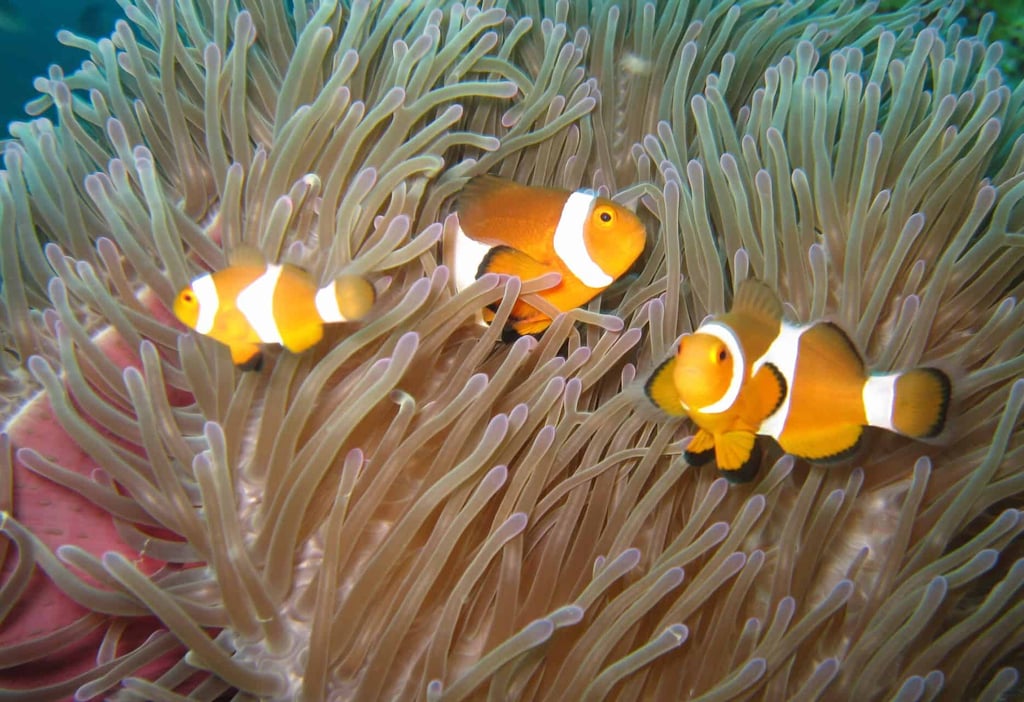 We visited Serenggeh island, Boat Reef island and Rawa island, and saw heaps of parrotfish, clown fish, a stingray, huge Napolean Maori Wrasse and a turtle. There was also a giant jelly- I didn't know stingers could get so big 😳
I'd recommend leaving around 9am like we did to avoid heaps of other boats which tend to leave around 11am.
Skipper: We had a great experience with skipper Eddy for our snorkelling trip. He can be contacted on: +60 (0) 19 901 7933 and you can usually find his boat outside Abdul's Chalet (it has Mrs Crab written on the side.)
7. Go deeper and take a diving course
Think of all the snorkelling thrills, but taken to the next level. Many divers boast seeing reef sharks and blacktip sharks, barracudas, giant humphead parrotfish and an abundance of turtles.
Although I'm not a scuba diver- yet- (therefore this isn't a tried and tested activity-sorry peeps) many people head to the Perhentians specifically to dive and it's meant to rival many other locations in South-East Asia.
Here's a peek at some of the local dive sites: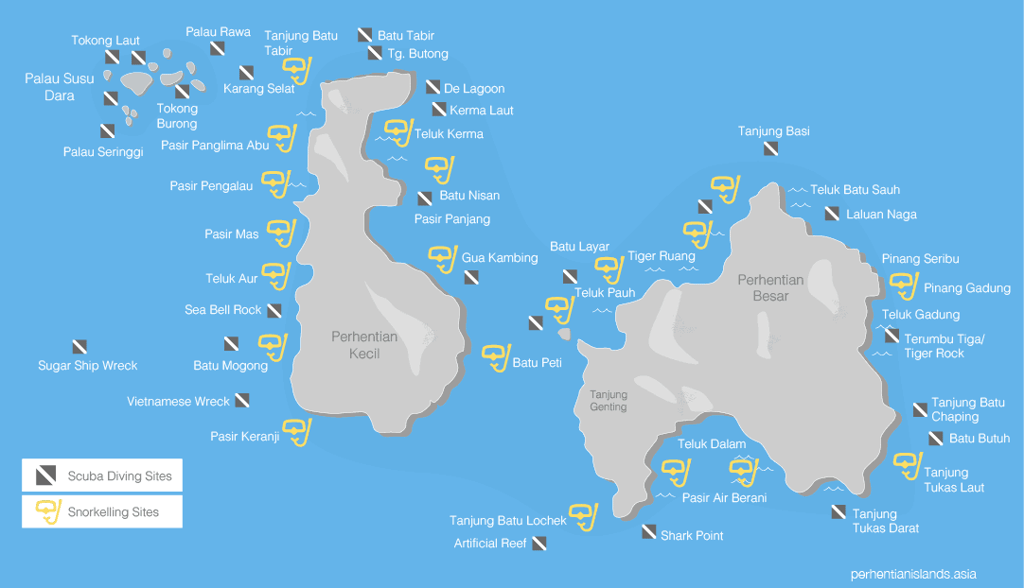 There are many Padi certified dive shops offering a taster 'Discover Scuba Diving' course (around RM250) which takes around 2-3 hours. The open water certification takes 3-4 days and cost roughly RM1250. Courses go right up to instructor level.
The Perhentians is meant to be one of the cheapest places worldwide to obtain an open water, but be sure to research schools well beforehand.
8. Grab a massage overlooking paradise
Since living in Thailand, no beach holiday is complete without one. When we came last year, many businesses had already closed in preparation for the monsoon season, including massage parlours. Except one.
Bubu Long Beach Resort on Perhentian Kecil offered a 'Beautiful Dream' massage from a masseur with gentle but firm hands. It sent me heaven.
This time around, I was pleased to see that Ahmed's massage parlour was open on Besar. The location is very dreamy and overlooks a pristine view of Perhentian Island Resort beach (Teluk Pauh.) A full body massage here will cost 100 MYR so be sure to bring enough cash, I wasn't expecting him to be open so missed out!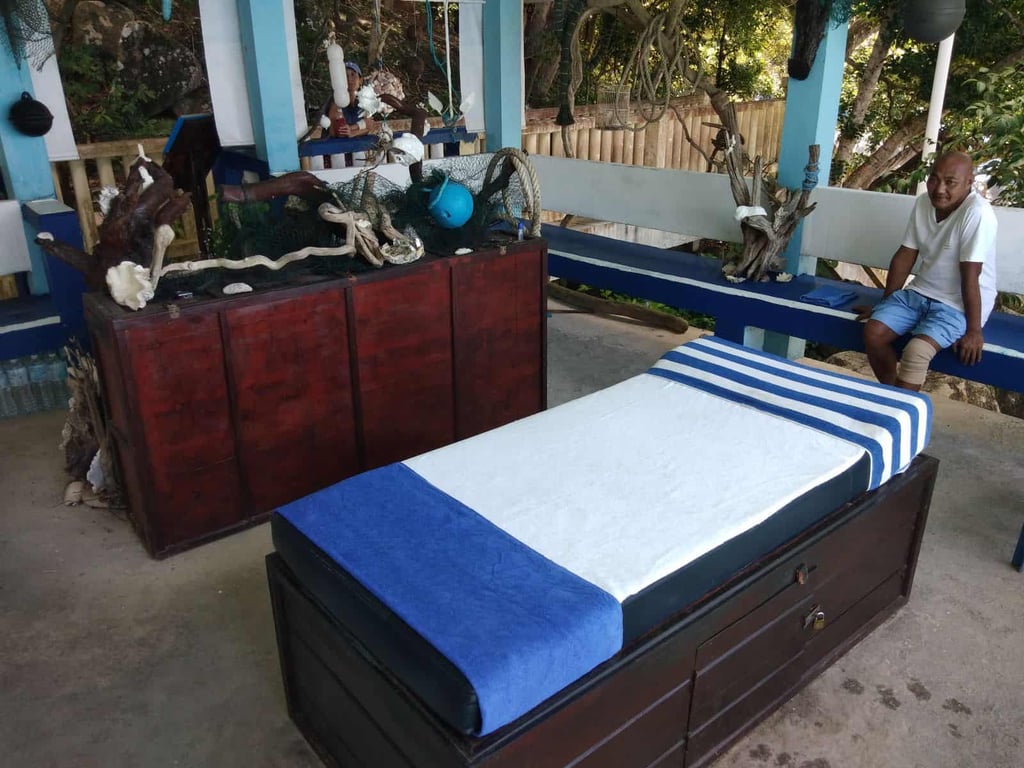 Tip: There are no cash machines in the Perhentians so remember to make a withdrawl at the Airport or Khota Bharu town. Most resorts accept cards (with a small additional surcharge) so try to pay with it as much as possible.
9. Kayak to secluded beaches
Take even more advantage of the beautiful water and get a semi workout too. Kayaking is another great way to get to those secluded beaches, or just float around in the open sea- which is perhaps one of the most peaceful places to be.
We went from our resort at Abdul's Chalets to Perhentian Island Resort, which took around half hour .. I think. I lost track of time.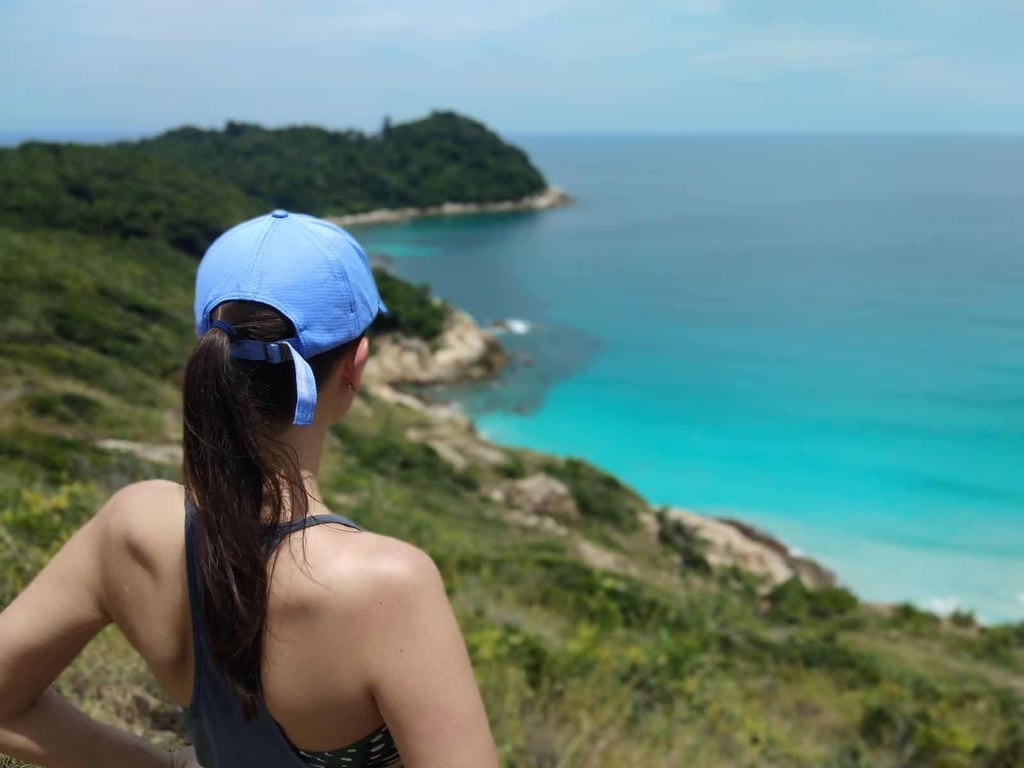 10. Turn off your phone and switch off from the world
The islands are not very digital nomad friendly. Very few resorts offer a reliable- or useful- internet connection, either in their communal areas or in the rooms. I remember it being a little better last year so I'm not sure what happened in the space of 12 months. Although perhaps it was just my resort.
It can be quiet frustrating if you are relying on a connection for work or really important things that aren't Facebook. So the best thing to do is prepare yourself to be completely cut off from the world and embrace a digital detox. It's back to the 80's people.
But. If you get desperate or need a dose of 4G to post that amazing picture on Instagram, then head to the bigger resorts like Bubu Beach, Alunan, Mimpi or even Abdul's Chalet.
Tip: If you're seeking a bottle of wine or two to accompany those sundowners on your balcony, then buy alcohol before leaving the mainland. I didn't find any shops to purchase wine in the Perhentians, leaving only the resorts. 
Related Read:
From KL to the Country: A Weekend Retreat at Mangala Resort and Spa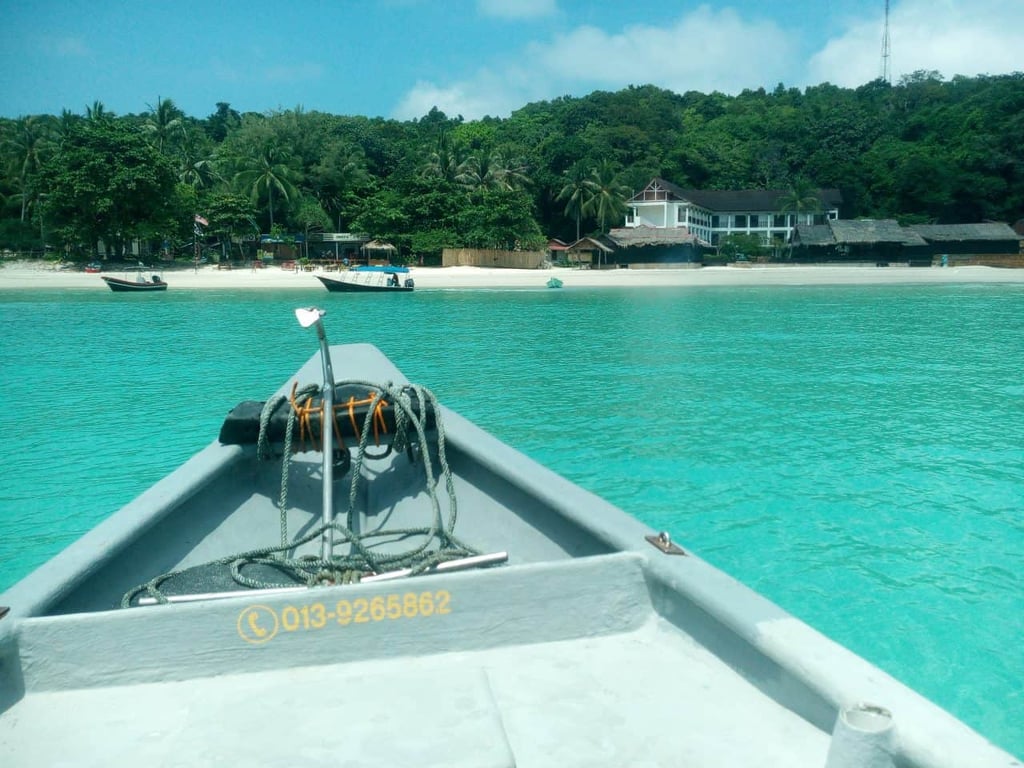 ---
Like it? Pin it for later!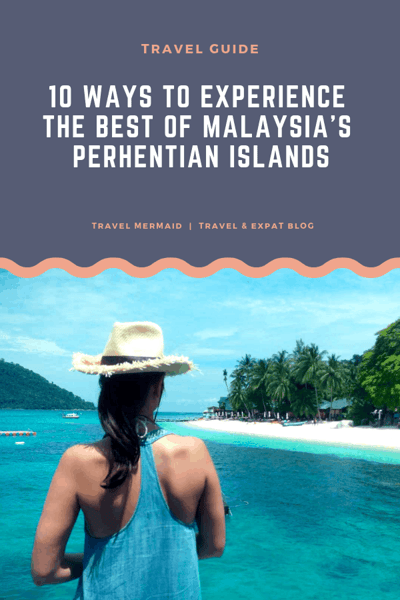 XOXO