Whenever I tell people where I live, they either have no clue whatsoever or seem really surprised that I live in the sex-pat capital of Thailand. Pattaya wasn't exactly number 1 on my list when choosing to migrate to The Land of Smiles. But it had a really good school that offered me a job and I cared more about that then the location. Plus, I was so set on moving to Thailand, that 'rose coloured glasses' meshed with positive thinking fooled me into believing I could handle what goes on in Pattaya.
I've been in the city for a year now and refrained from writing an article to see if my negative opinion on it changed over time. Whilst it's starting to feel more like home, I still get feelings of momentary sadness when I have to leave other really nice parts of Thailand (literally everywhere else) and return to Pattaya. Needless to say, I'm counting down the days until my contract expires and I can leave.
I love Thailand, but Pattaya I do not love.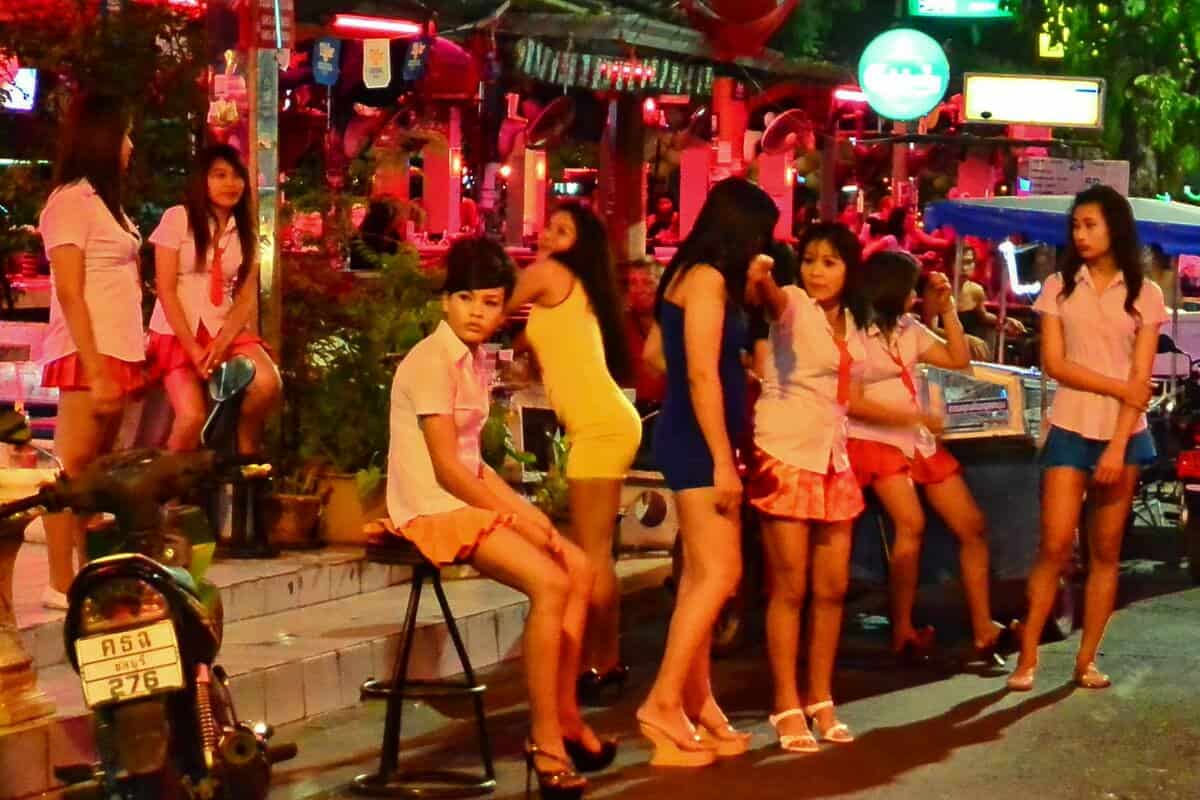 Task: Go to Google right now and type in Pattaya. Check out the first page of results or just head to the pictures.
For those of you that haven't visited, Pattaya 'is' the sex hotspot of Thailand.
Although other places in the country have red light districts discreetly tucked away down a single Soi (street) or two, in Pattaya it's more obvious than strippers in a strip club. Although there is a single saving grace, as not all of it is that bad. Which is why it still draws in a large number of decent expats.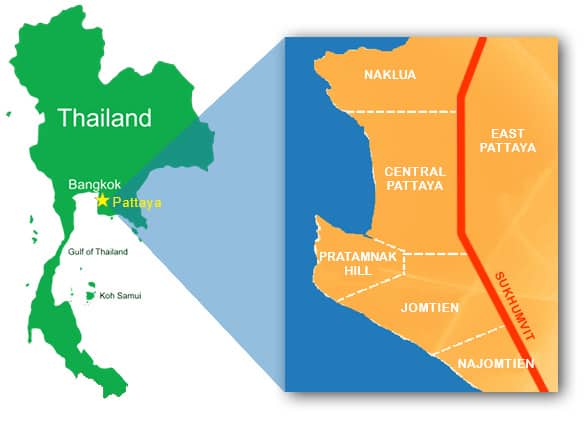 Pattaya itself is split into a few main areas (see above). If you were to wipe out the centre- completely- then it would [kind of] magically transform into the 'family friendly' destination that it portrays itself to be.
Central Pattaya screams sex, hookers and bad taste.  Heaps of streets have some form of Go-Go bar, 'performer', or sex show. A few are completely laced with them, like Walking Street. Virtually all of the centre is pretty seedy.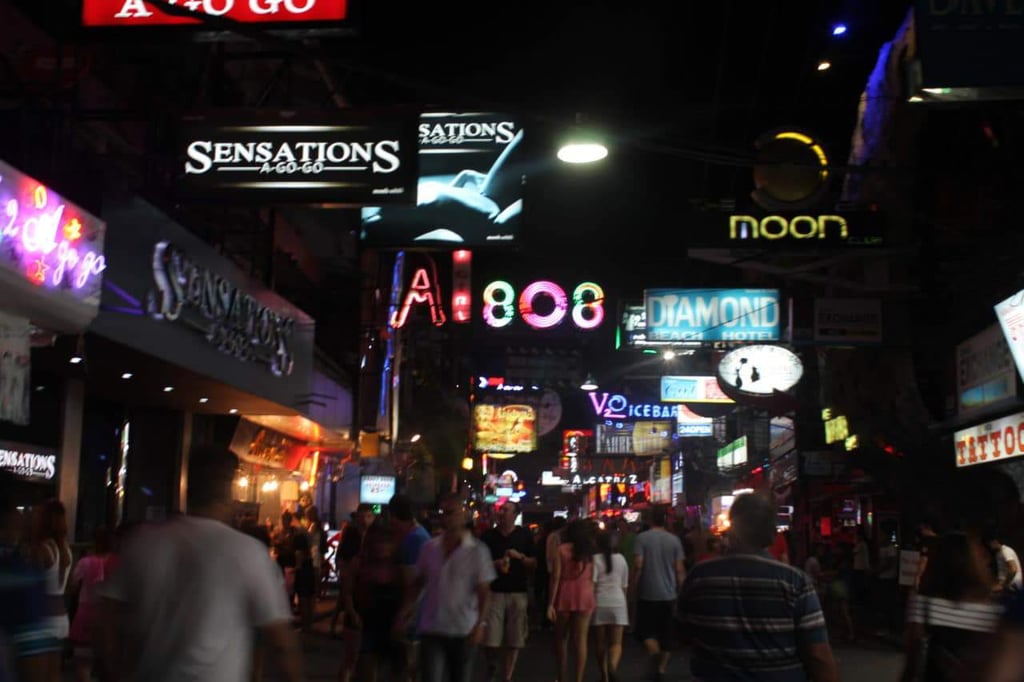 If you took a wrong turn on a scooter, then you'd find dirty, old western men sitting idle at beer bars with a pint of Tiger in hand at 10am. Their beer guts effortlessly pour over the table as they sit like Henry VIII on plastic chairs, completely out of touch with reality.
The sex-pats own this area of town. They drive around on bikes like they're in a Harley Davidson promo and behave like Trump in Paris. It's as if they live in a bubble erased of humanity and have happily invested in a porn version of Disneyland.
For those of you that are familiar with Benidorm in Spain, where British expats have overrun the town into a place chavvier than Essex, then this is the Thai equivalent. Except here the foreigners also regularly, and brazenly, use prostitutes or marry women 40 years younger, whispering promises of 'a better life'. There are far too many sex-pats in Pattaya and sadly, you can't avoid them.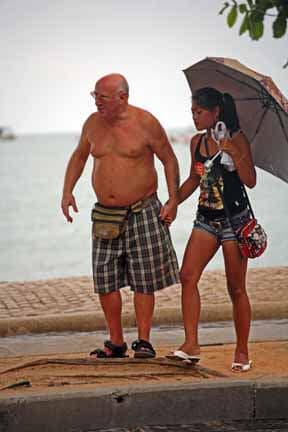 But even more unfortunate than their presence in the city is that because of them, all foreigners are treated differently by the Thais. Living here, I don't feel like a respectable expat.
Whilst there are countless Thais in Pattaya who have made me feel welcome in their city, there are many who haven't.
Regardless if I'm ultra polite, friendly and kind, or teach at an international school and volunteer in my spare time- none of that matters. I can't help but sometimes feel like I'm resented here. Some locals see a falang as someone that treats others badly and who takes advantage of their community. And as a result, the expats are treated the same as the sex-pats.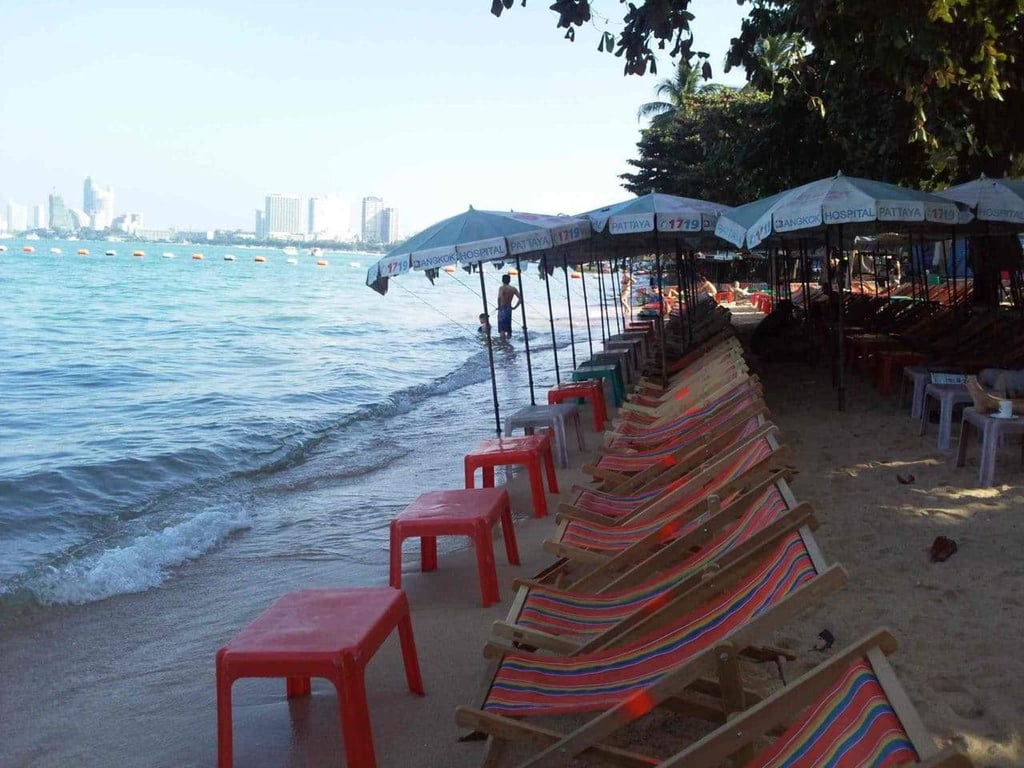 This view is certainly not be felt by all Thai's and it's not always obviously expressed. But I can vividly recall occasions where upon seeing me, a local's smile has turned into a frown. Or where attitudes change quickly from warm and friendly, to cold and dismissive. I've also experienced the most amount of 'ripping off' in Pattaya than anywhere else in Thailand. I know many Thais migrate here from Issan to make money, but in Pattaya the swindling is rife.
I certainly don't blame those Thai's in Pattaya who behave unfavourably towards foreigners and I probably would too. As an immigrant and guest in their country, I couldn't be more disgusted by the way sex-pats and tourists go about their business.
But if I had migrated to Chiang Mai, Bangkok or anywhere else, I would have had a completely different experience in Thailand, and overall a more positive one.
Side note: don't migrate to Pattaya if you can avoid it!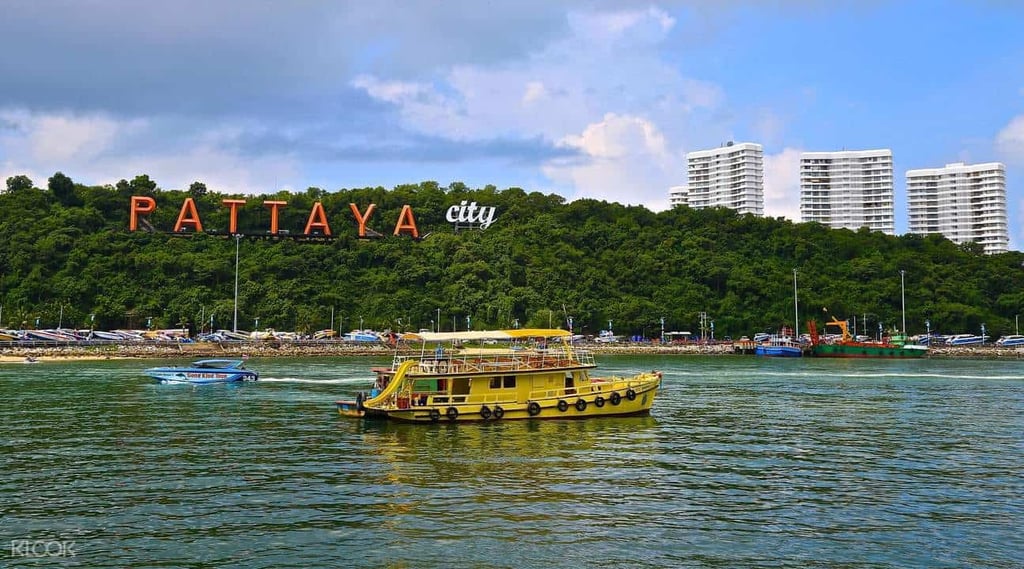 However, aside from all perversions, (if you can believe it) there are some things that are pleasant about living here. After all, I am still in Thailand and the country offers many great things for foreigners, which is why most of Pattaya's expats haven't taken the first Emirates flight out of here.
There is a sizeable population of lovely non-natives and their families who have relocated to Pattaya for work- they just don't all stay for that long, particularly single women and couples (excluding Russians). Many end up leaving when contracts expire, like I will be.
Then there are a few that end up staying for a lengthened period of time, even families. The outskirts of Pattaya have some very good international schools and most families tend to live near them. They are able to happily live in a bubble of their own, free from the red light district and avoid /or turn a blind eye to what goes on.
If you live outside the centre in areas like Naklua, Pratamnak Hill, Jomtien, Na Jomtien, then you'll see much less of what the city is famous for. The times you're reminded are usually when the obvious sex-pat locals come to dine at the same restaurants as you.
Strangely, after a while living in the city, what goes on in Pattaya starts to become a way of life. Except when you come to see what goes on in Pattaya as "normal" it's a sign that you've been there for too long and need to get out!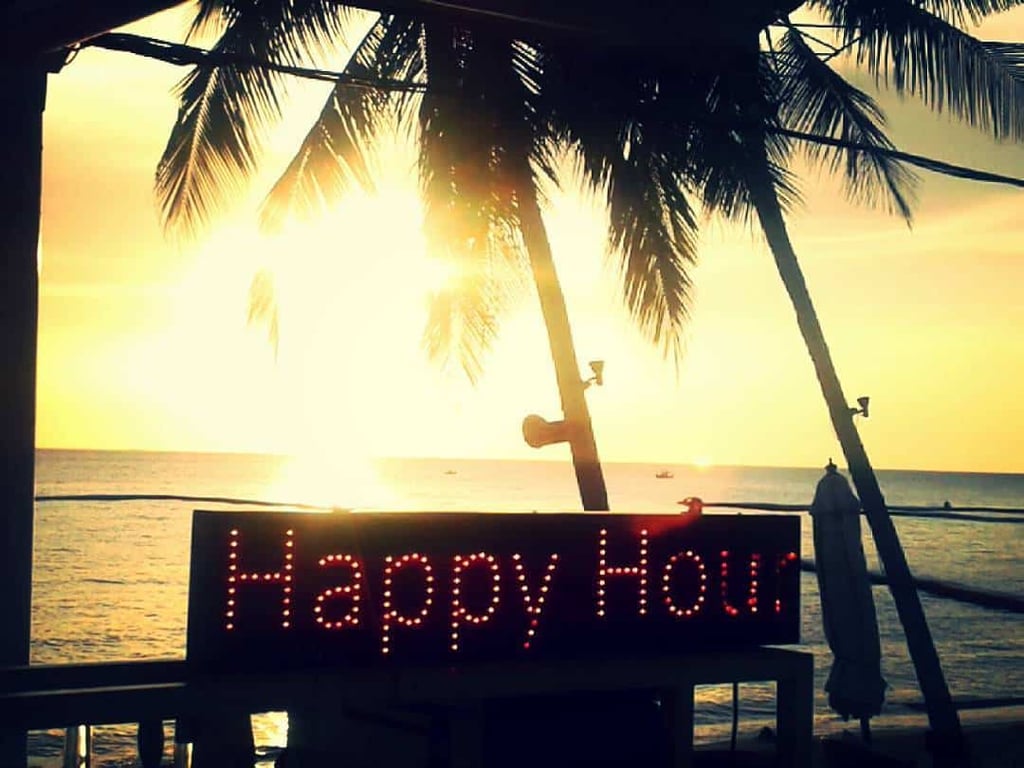 . . .
Here are a few perks of living in Pattaya.
1. The food scene.
Whilst the cuisine here isn't as varied as other developed parts of Thailand, there are many good-quality restaurants. As well as delicious Thai eats, there are many authentic Indian restaurants around town too (try Indian By Nature in Jomtien or Indian Roots in East Pattaya.)
Other great restaurants have also opened up recently, like Baba Eating House in Naklua (run by a lovely local chef and her sister who just moved back from Melbourne- the food is very much Melbourne quality!) and Silver Linings in Wongamat, offering more fanciful Japanese fare. The set-up here is perfect; think of tranquil, beachfront dining that serves up cocktails and sushi at sunset.
Central Festival Shopping Centre also has some good restaurants, particularly for Japanese and Korean food.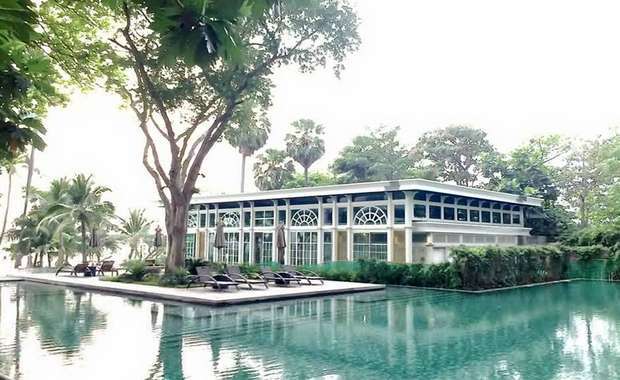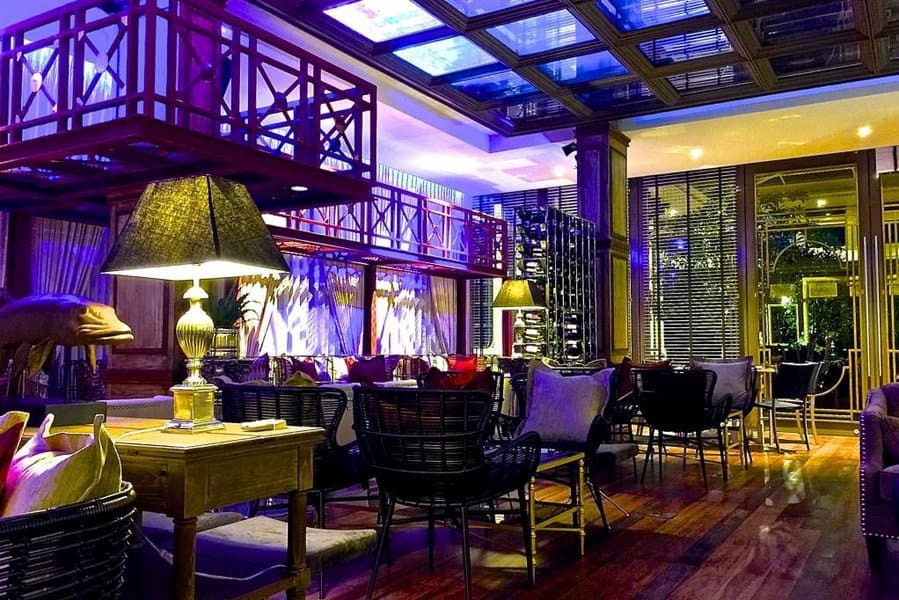 2. The beach.
Pattaya Beach in the centre is overrun with deck chairs and street vendors trying to sell you something every two minutes, so I would personally avoid it. But, it is nice to live by the beach. This is probably the only perk that Pattaya has over Bangkok.
Locally there are many better beaches, like Wongamat, Dongtan, Naklua and Jomtien. The water quality is not the serene blue plastered across Instagram, but they are nice to walk along, or watch a Thai sunset with a sundowner. One of my favourite places to do this is at Pullmans hotel in Naklua.
Personally I don't go swimming in the water as I'm a little put off by the sewage season that happens at the same time as the low-season in Pattaya, but that's just me.
However, if you take a short ride in a long-tail boat to Kob Lan, then the water quality improves significantly. Don't expect Koh Lipe, but it's a good local compromise.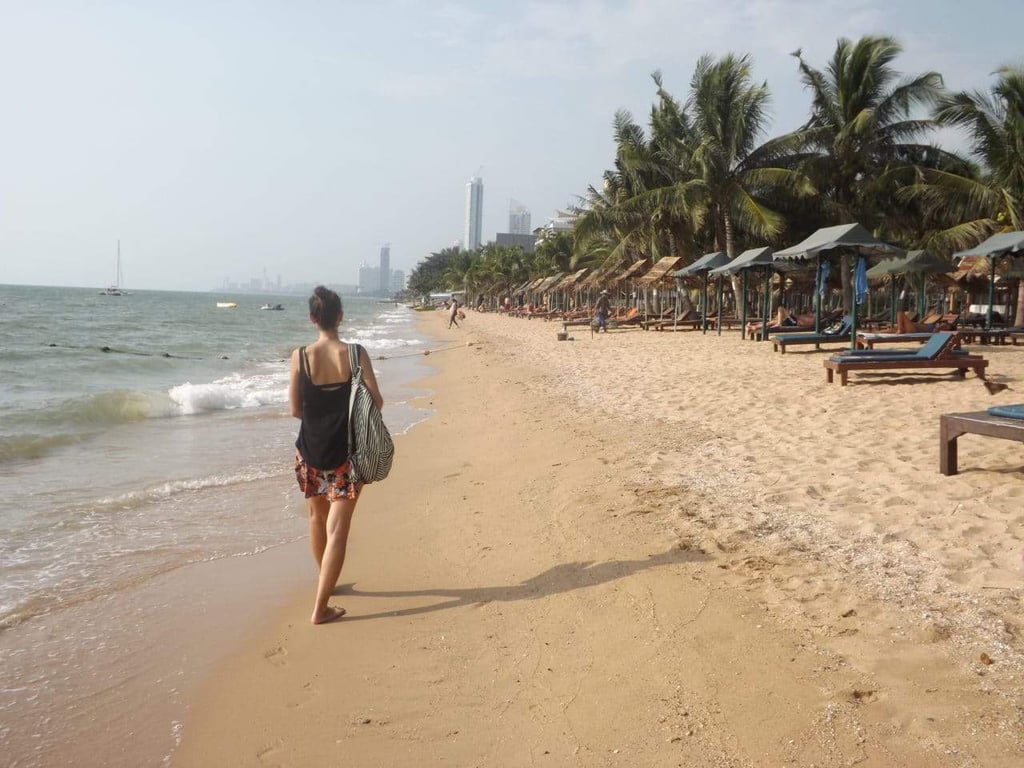 3. Locality to nicer beach destinations.
If you head an hour south towards Sattahip, then the beaches are significantly better. It makes for a pleasant weekend staycation or day trip.
Popular getaways for Pattaya and Bangkok locals can also be found 2-3 hours along the eat coast, taking you to the serene islands of Koh Chang and Koh Samet.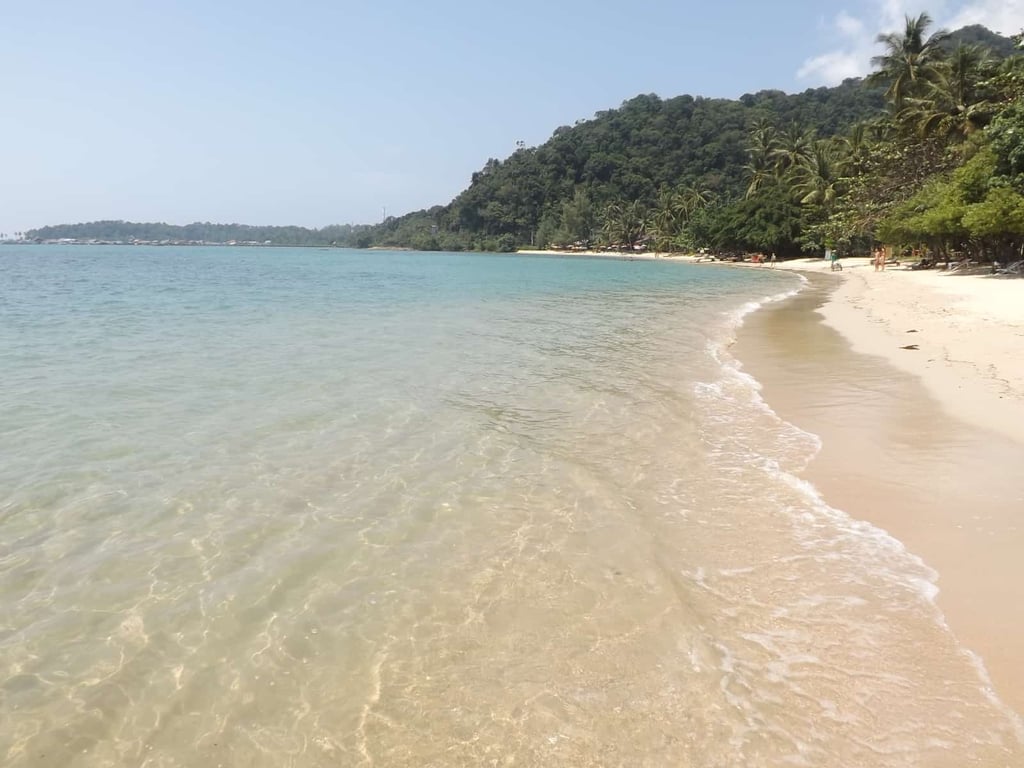 4. Shopping.
Central Festival in Pattaya houses many international brands and is a convenient retail hub in the city. There are also many smaller malls located on Beach Road.
Or, if you're after more of a variety, then Bangkok is the king of shopping and only an hour's drive away.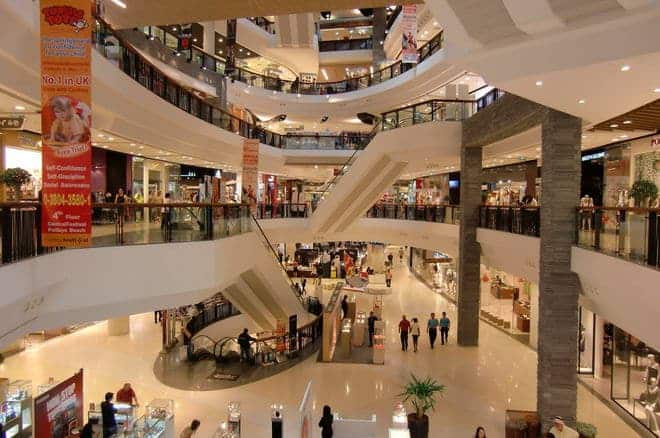 5. Hotels by the beach.
Being largely a tourist town, there are heaps of quality hotel chains like the Sheraton, Hilton, Centara and Pullmans. Heading there for a beachfront dinner, cocktail or massage is a popular activity among expats here.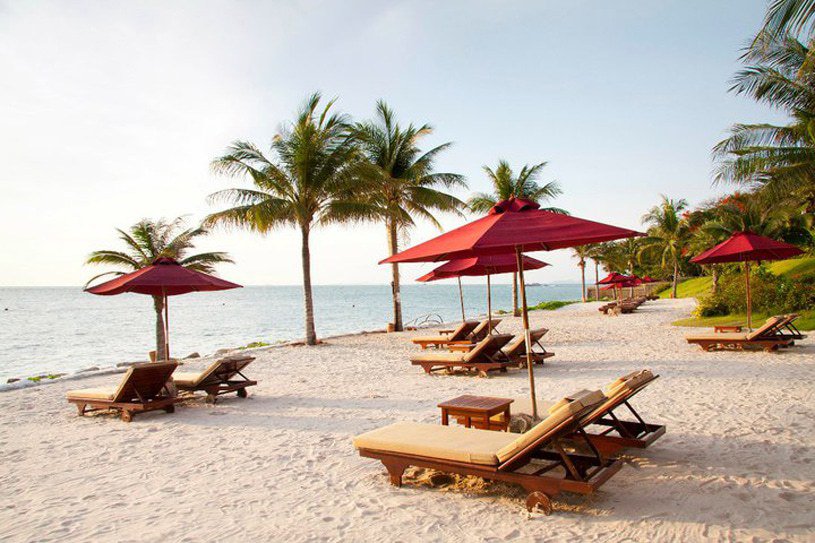 6. Affordability of accommodation.
What you get for your money in Pattaya is pretty good. Unlike Bangkok, Phuket and the southern islands, houses and condos tend to be a bit cheaper here and you get more for your money.
We rented a 3-bedroom house on the east-side for 25'000 baht per month (approx. £500 GBP). All rooms were en suite and it had a large garden with a private swimming pool.
Depending on your preferences, accommodation for 15'000 is not uncommon and even cheaper stays are available for less fussy lessees.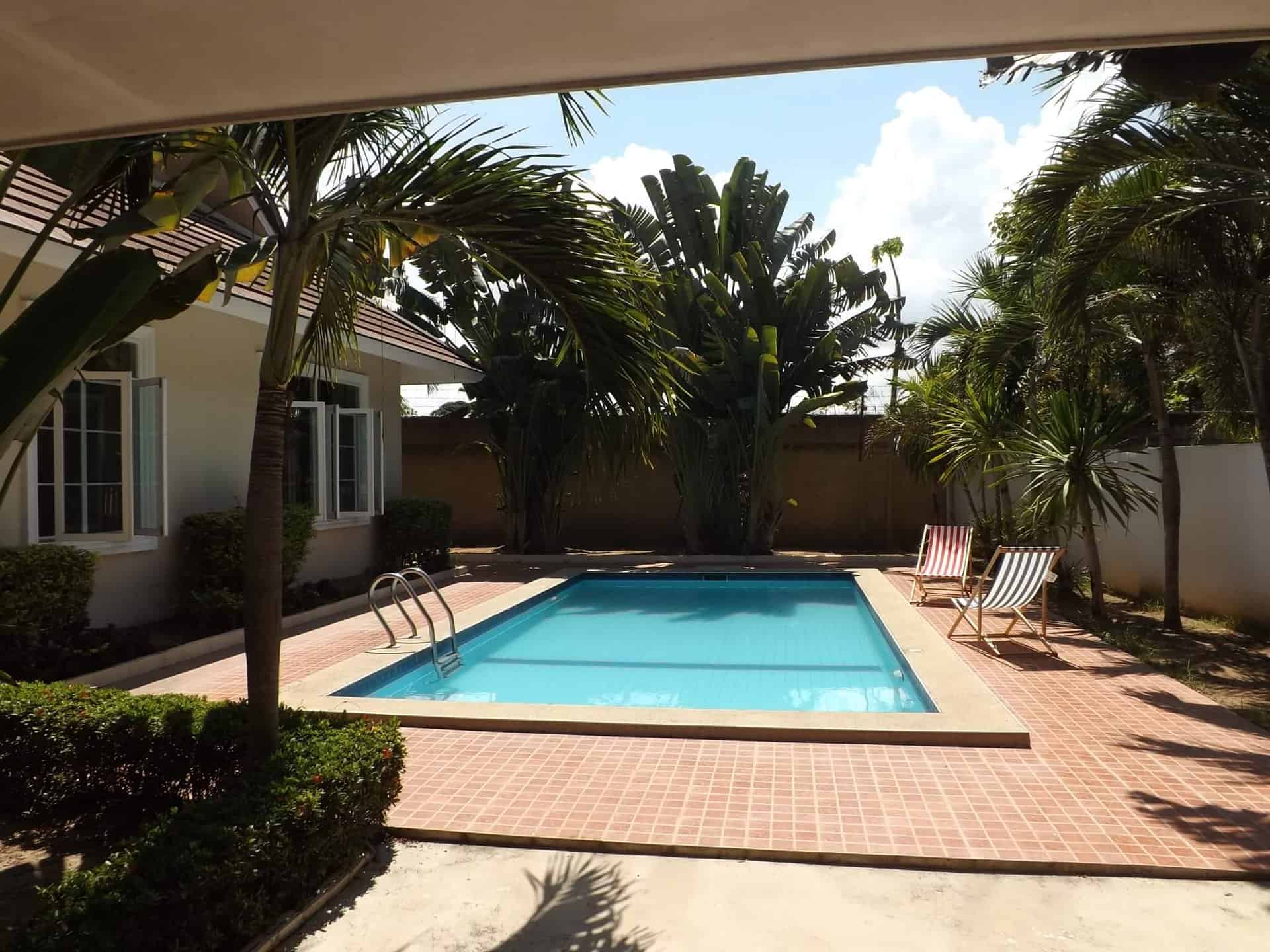 7. Holidays.
One of the nicest things about living in Pattaya, is leaving the city.
Aside from the beach getaways mentioned above, Pattaya is in a good position for reaching other Thai destinations. In less then an hour, you could be checking into a cheap Air Asia flight, taking you to tropical hideaways in Thailand or other Southeast Asian destinations.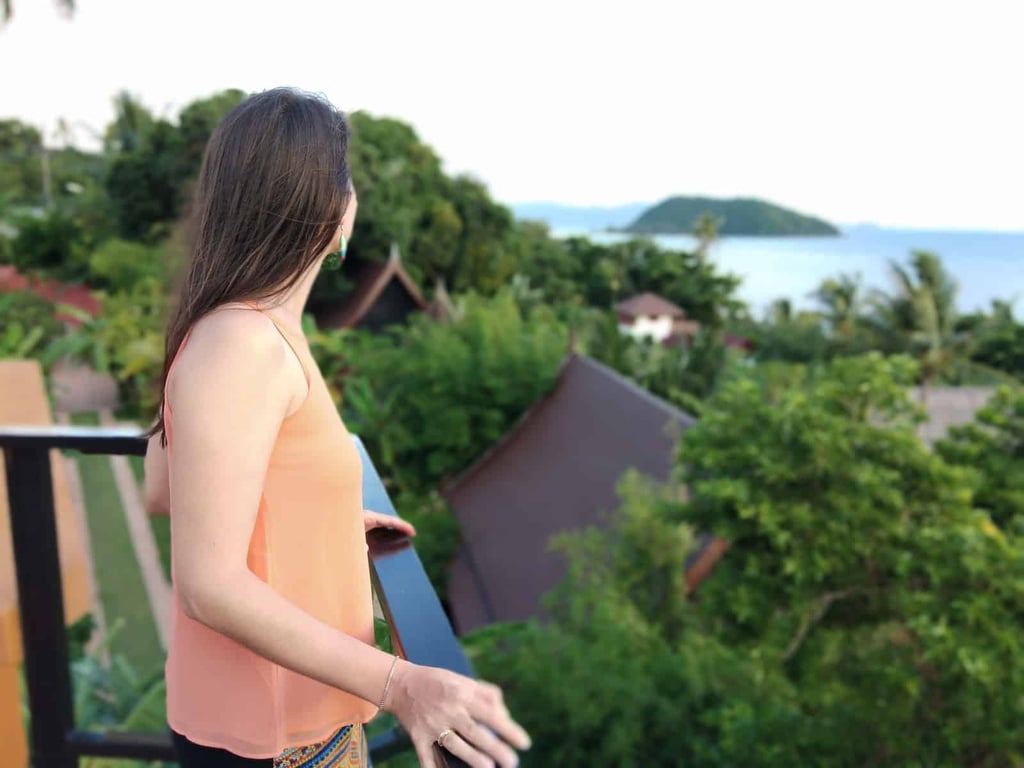 I think I'm stuck at 7.
So there are some niceties. If you'd asked me a year ago, I would have struggled to see past the sex-pat scene that is so obtrusive here. But of course, like anywhere, you learn to adopt coping strategies.
Whilst Pattaya hasn't been the Koh Samui love story I was after, it has opened up my eyes.
Unfortunately it showed me first-hand how badly people from my own country and alike can take advantage of others around the world. It's no new news, but discomfiting when you see it firsthand, day in, day out.
Although with every big travel experience comes a learning curve. I've learnt so many things about the Thai people and their culture too. But perhaps more importantly, I've learnt to be very careful before choosing where to relocate abroad.
My advice: research thoroughly, ask around. Visit the place if you can! I thought I researched enough before coming to Pattaya, but nothing quite prepared me for what goes on here. Google doesn't always tell you how you're going to feel in a place. I thought I could handle what goes on in Pattaya, but as it turns out, I can't.
. . .
Pin it for later!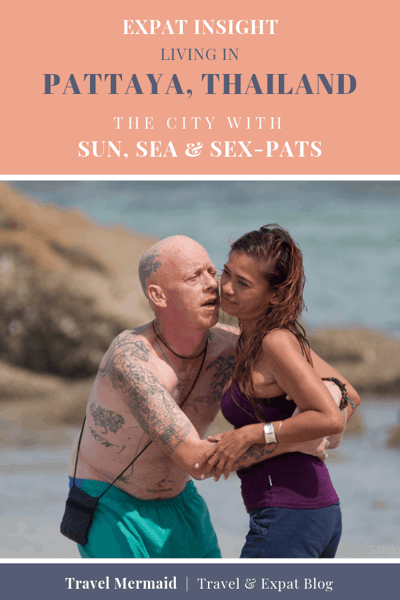 XOXO