For a list of awesome things to do in Cairns for 2023, I've rounded up all my favourite activities. This tropical city offers a bit of everything- from adventures in the rainforest and reef, to relaxing beach retreats, cultural activities and world-class gin! 
---
If you enjoy getting out in nature then you'll love visiting Far North Queensland. There are so many incredible places to explore in the region like The Great Barrier Reef, The Daintree Rainforest, the idyllic beach town of Port Douglas or Mission Beach, and impressive waterfalls in the Atherton Tablelands. The possibilities are endless!
Most can be done as a day trip from the city, but personally I'd recommend spending just a couple of days in Cairns before hiring a car and travelling around for the majority of your stay. There really is so much to do in FNQ that a few odd days here and there won't be doing it justice.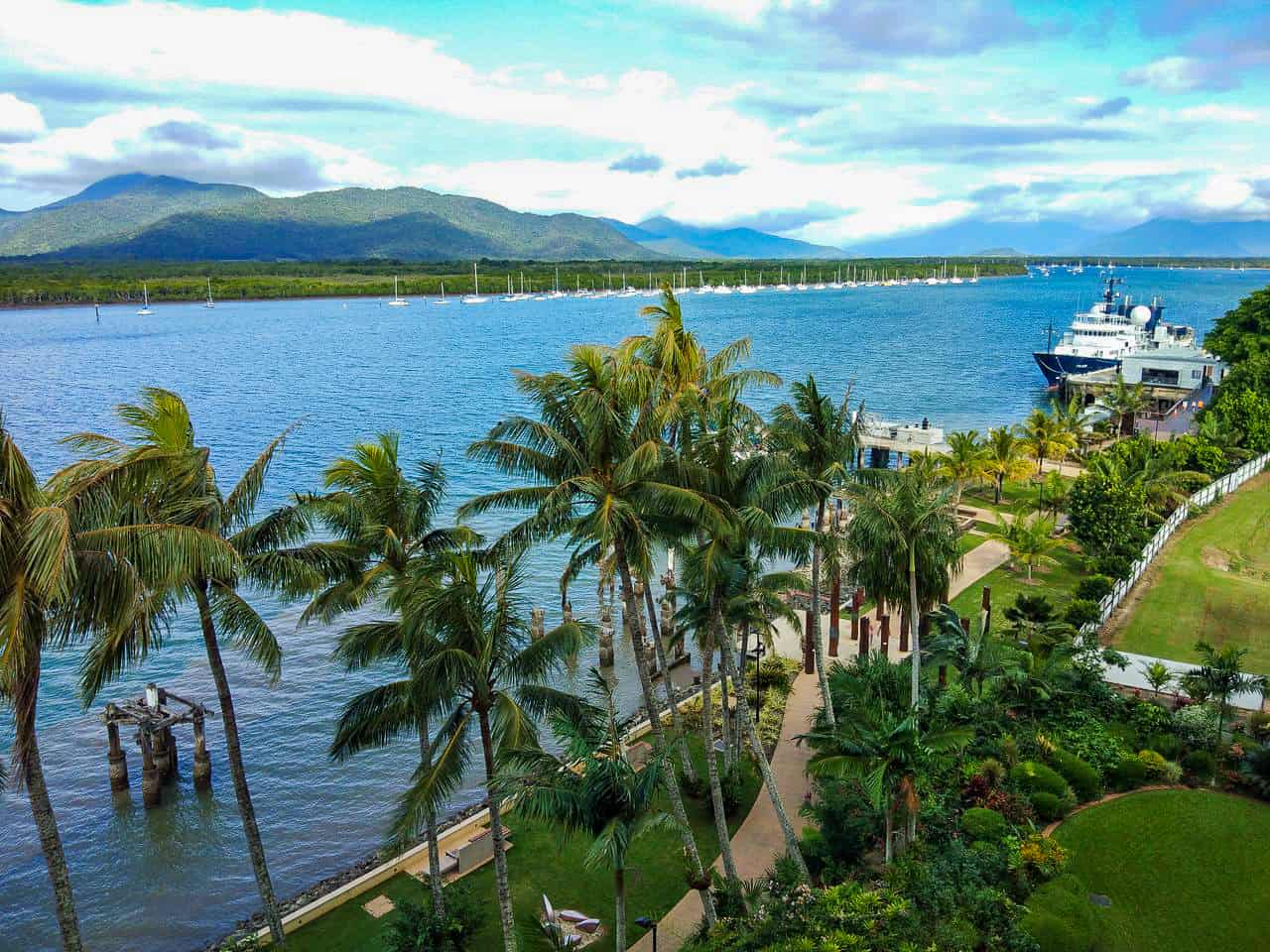 Greater Cairns includes the city centre, outer suburbs and the 10 Northern beaches, including the tourists favourite Palm Cove. This post will highlight all the best things to do in Greater Cairns as well as the neighbouring reef & islands. If you want to know more about what to do outside of Cairns, then check out my other articles:
Cairns itself offers an ever-growing list of cool things to do and visiting is a good way to mix up your trip. The Sailor and I are regularly here to enjoy the restaurants, galleries, shows, bars and hiking trails, and when we stay over it always feels like we're on holiday! There's a good selection of hotels to choose from and most come with a pool, here are some of my favourites.
Okay let's get cracking. Here's my top 15 things to do in Cairns! ✣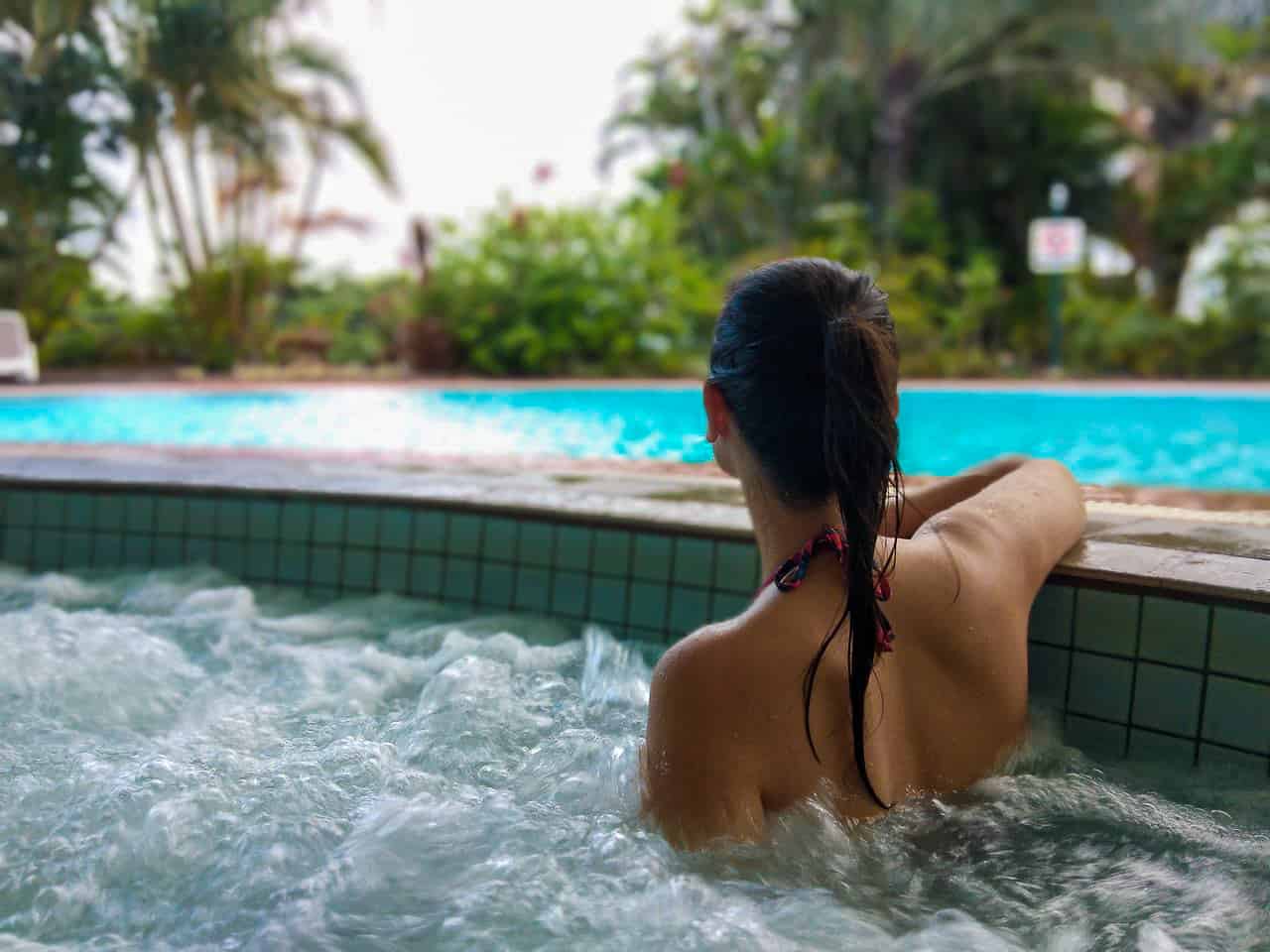 ---
17 Best Things to do in Cairns for 2021
---
You can get virtually anywhere in Cairns within a half hour drive. If you're without a car then Uber also operates here and there's a local bus service.
---
1. Scenic Marina & Esplanade Walk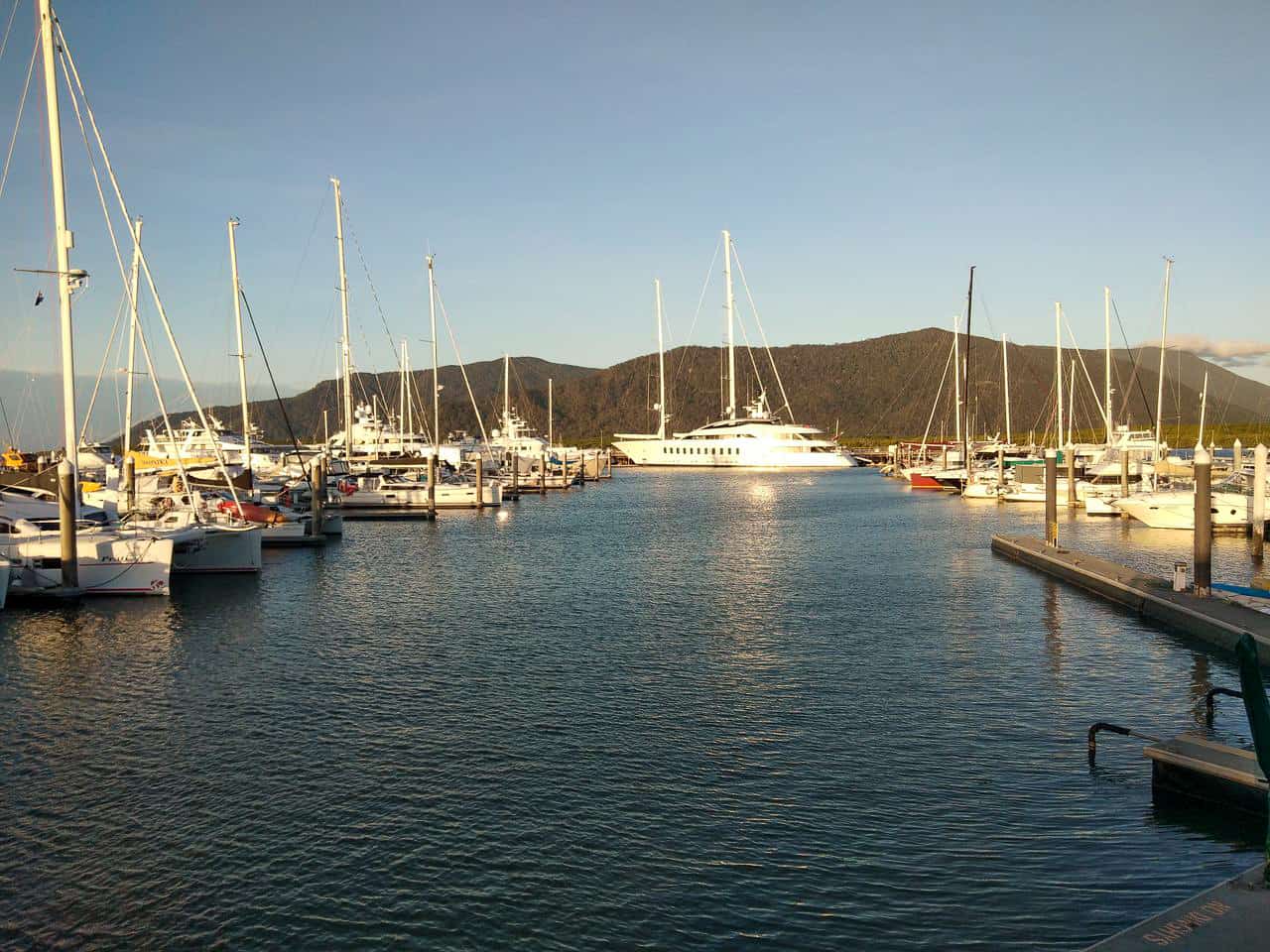 Whenever I head somewhere new, I love to walk around first and get my bearings. I've mapped out one of my favourite city walks in Cairns which is really chilled-out and scenic, and a great starting place to soak up the local vibes. Sometimes there's also an event or markets to check out by the lagoon and often you'll see pelicans by the esplanade. The birdlife here is pretty awesome.
To begin the 1.7k trail, start at Hemingway's Brewery (who do amazing craft beer- you should stop for a pint!) and walk along the Marina & Esplanade. If you're here during the day then Muddy's Cafe is a good spot for brunch or coffee before heading back.
At sunset we like Riley's rooftop bar Roccos for a sundowner and panoramic views of the city. Or for a more casual option (and if you forget your shoes…it's no thongs allowed) then their ground floor bar at Paper Crane is a great alternative.
(Tip: If you're a local you can also apply for a local's card which gives you 15% off food, drinks & stays!)
---
2. Get Local at Rusty's Market
Rusty's is a bit of an institution in Cairns. It's quite hard to imagine it now, but it started from "a cloud of marijuana" (or so the story goes) during the town's hippy days. When a group of flower people approached local car-lover Rusty Rees and asked if they could use his garage to set up a Saturday market, it marked the humble beginning of Rusty's.
Now it's the heart of the town every weekend offering a range of locally sourced fruit and veg- including every Queenslander banana you can imagine. You'll also find a range of Asian staples, local coffee, deli goods, fresh coconuts and Cairns' best Thai som tum, plus much more. Try to come on an empty stomach to sample some food!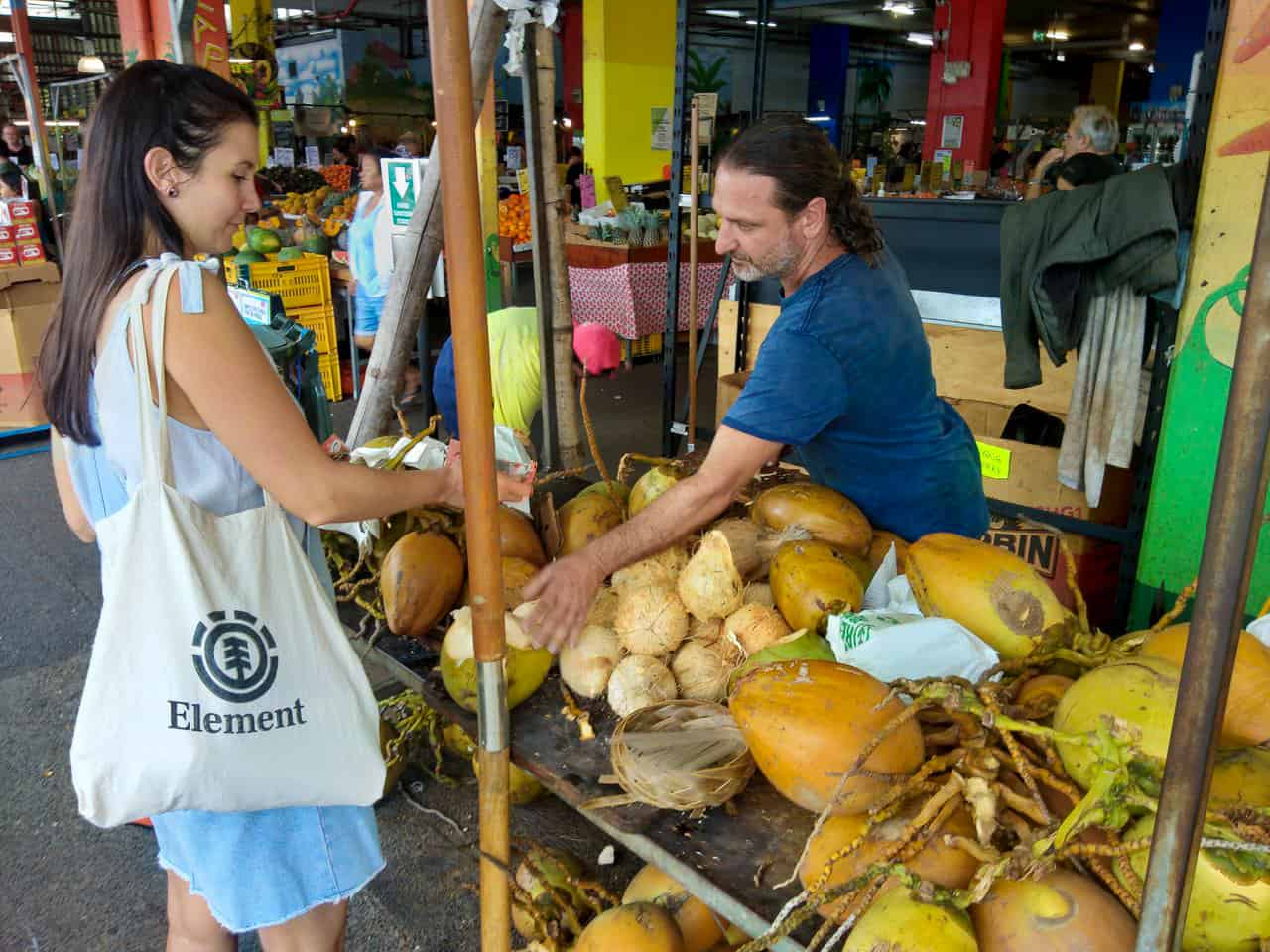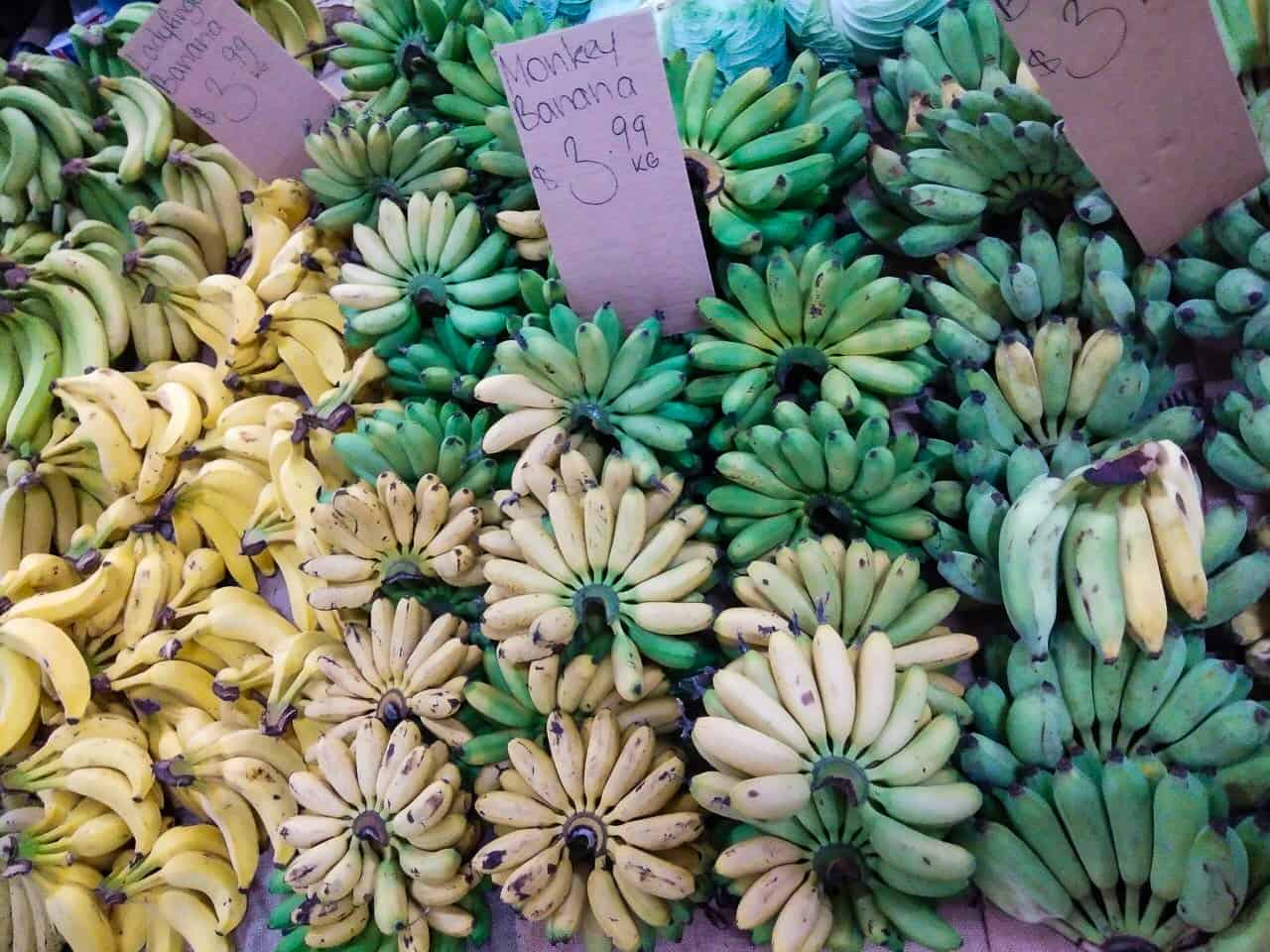 As well as the offerings, I love the vibe here. If you want to see the real heart and soul of the city and mingle with the locals then it's the place to be. Check the market website for more deets.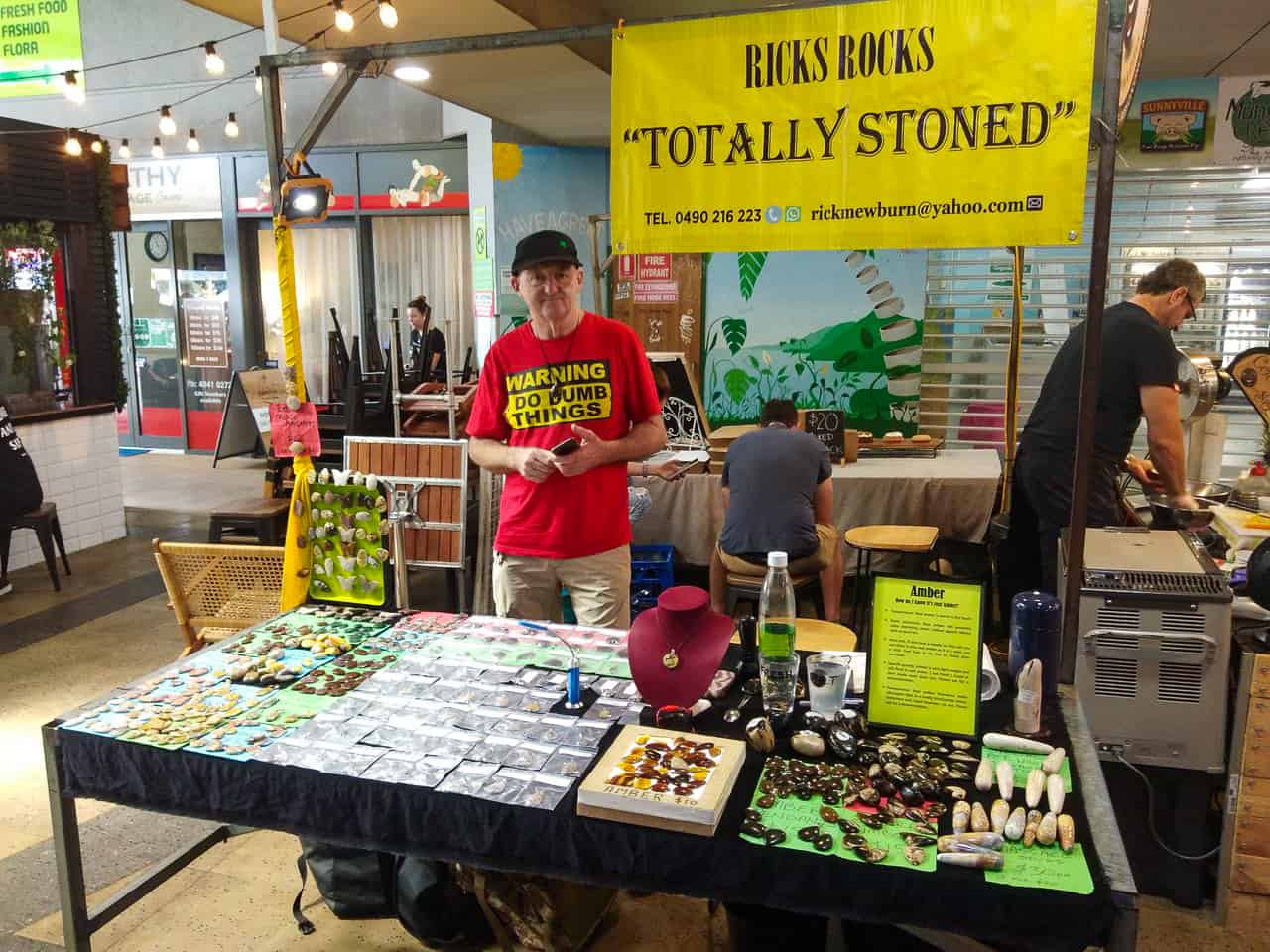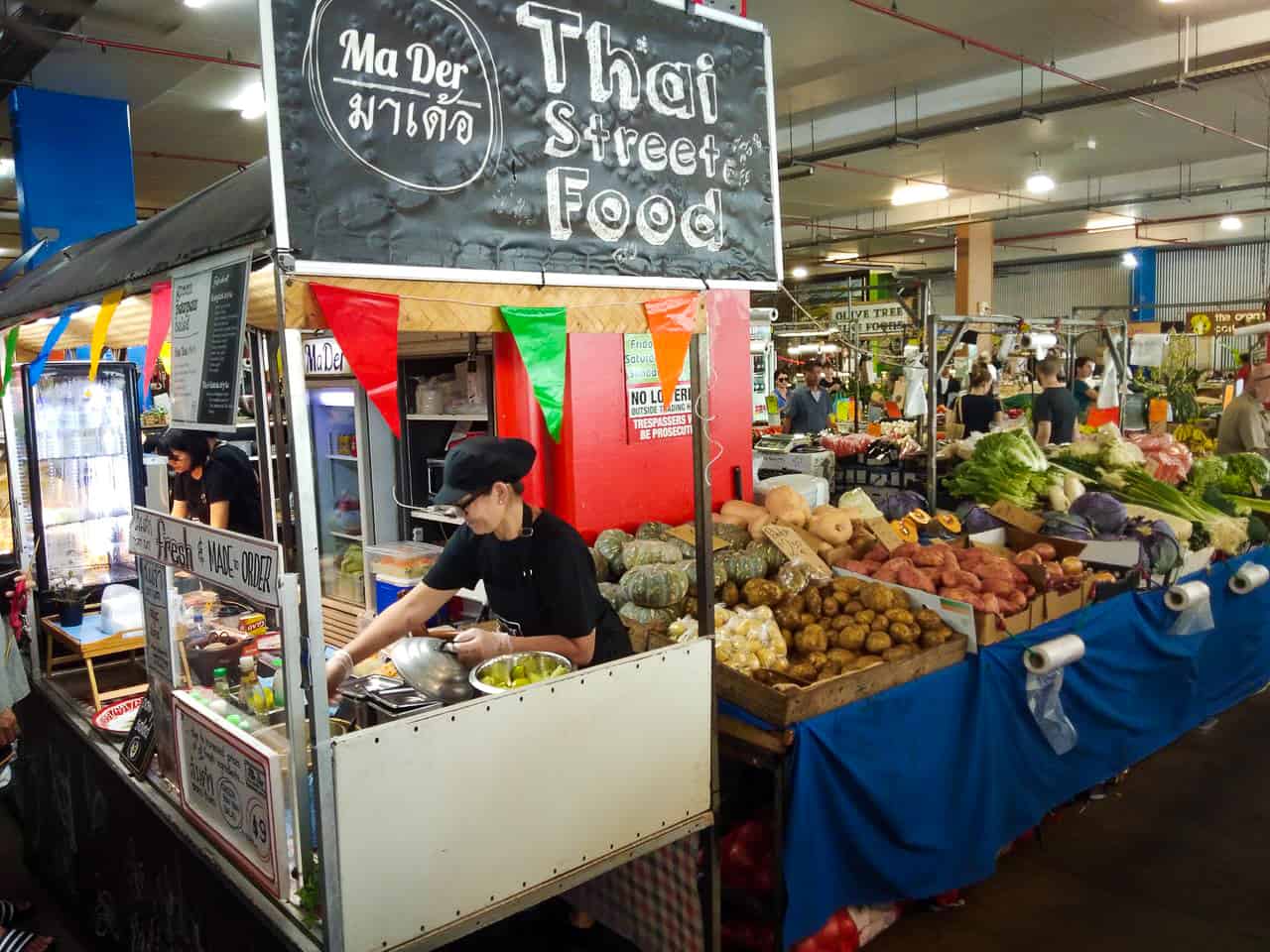 ---
3. Snorkel or Dive The Great Barrier Reef
Visiting the Great Barrier Reef is undoubtedly top of the list for tourists in Cairns, and it should be. Whilst the reef has experienced it's fair share of stress from climate change (like most coral reefs globally) there are still many awe-inspiring sites to discover that will make you fall in love with it- as it did with us.
To see the best of down under, I'd recommend heading to the Outer Reef which houses a greater diversity of marine life. We visited one of these spots near Port Douglas and saw everything from turtles to rays and awesome coral gardens – tap here to find out more.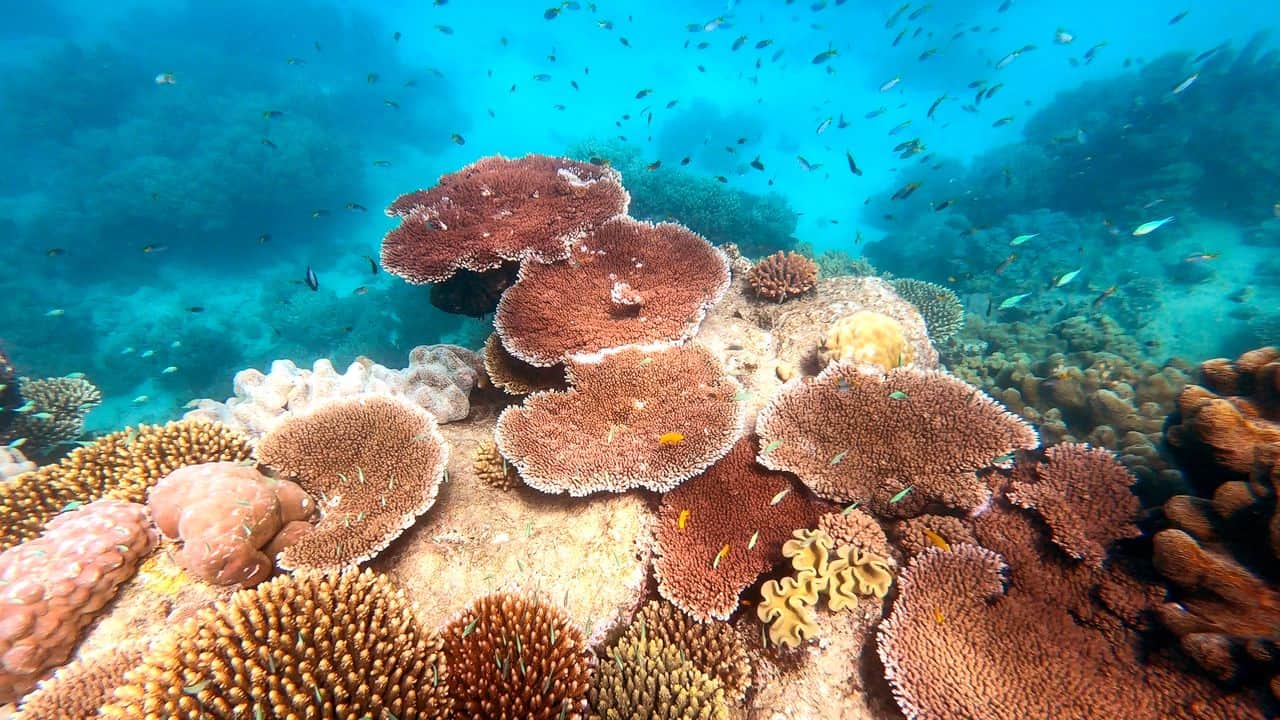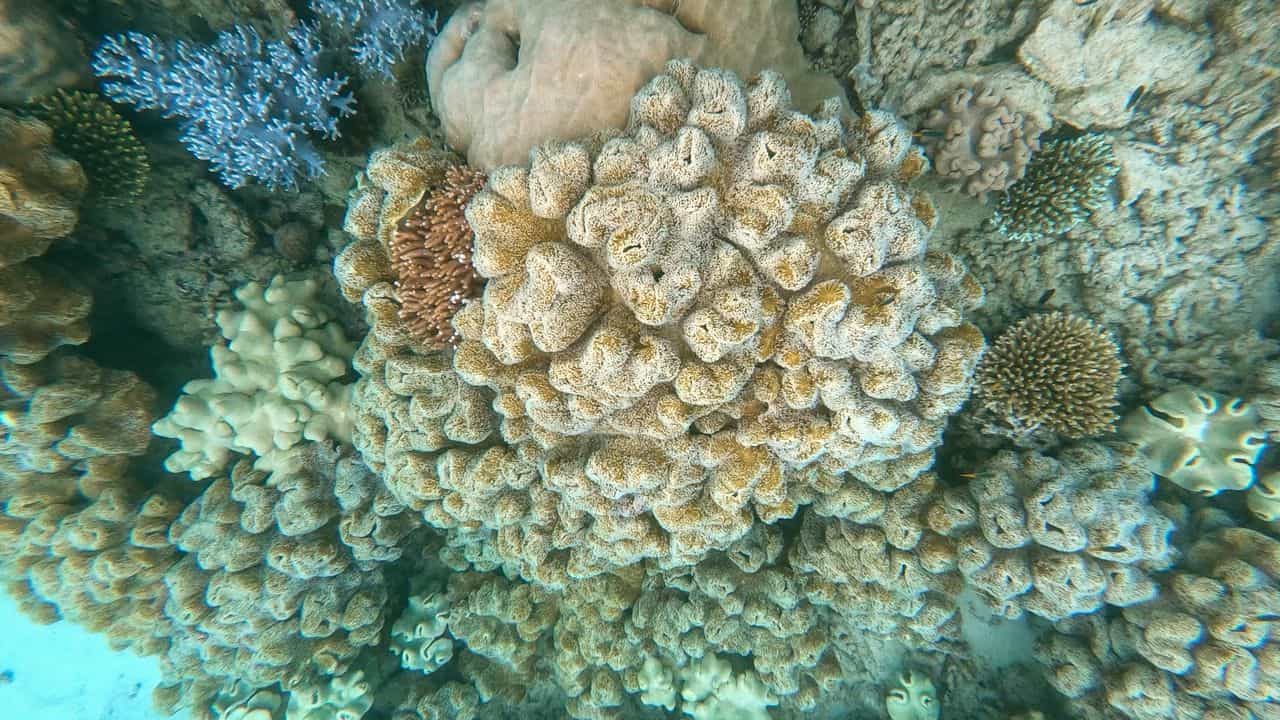 As it's a slightly longer ride to the Outer Reef (around 90 mins) and you'll be snorkelling/diving off the boat all day, you'll need a relatively adventurous spirit! If you're not great on water or have a young family then you may prefer an Outer Reef Pontoon. They're stable and spacey platforms that some operators moor at and they offer easier access into the water with a few more bells and whistles (like an underwater observatory, sun deck etc). Otherwise a sandy coral cay may be preferred also.
Here are three eco-certified operators I'd recommend.
◇ Reef Magic Cruises
This operator pitches up at the Marine World pontoon located on Moore Reef on the Outer GBR. Reef Magic are really well rated and all tours come with a marine biologist ~ check out their full-day tour.
◇ Tusa Snorkel & Dive
Tusa take guests to two outer reef sites, chosen on the day based on the weather & conditions. Passenger numbers limited to 65 and they are really well rated ~ view their full-day tour.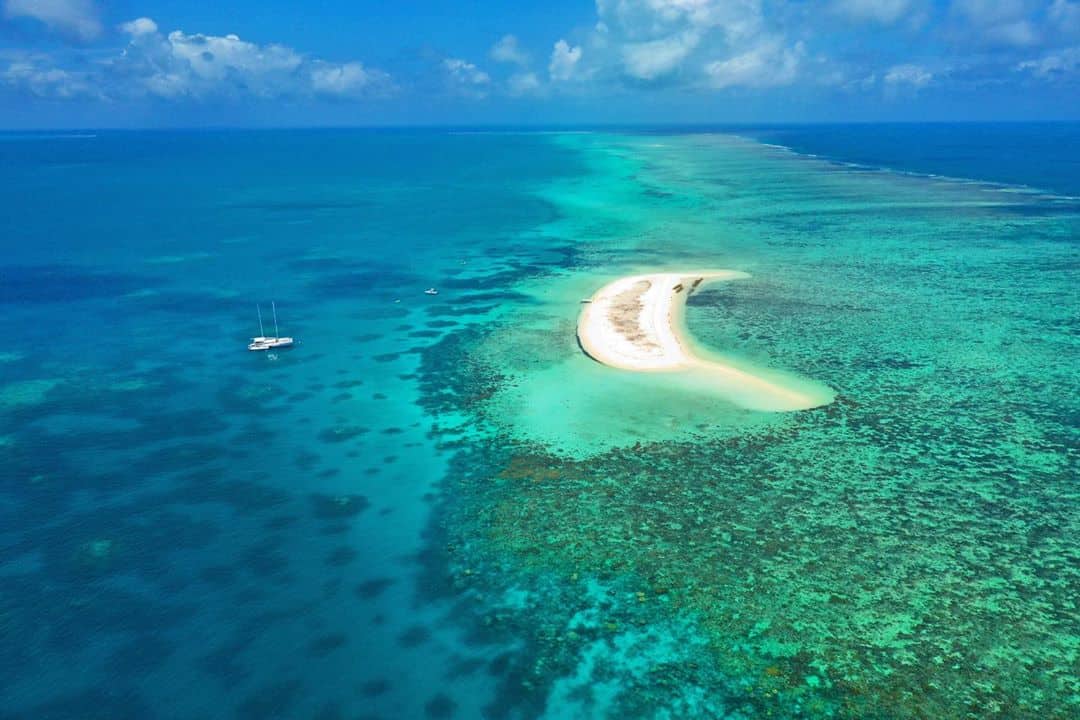 ◇ Ocean Spirit
Eco-certified Ocean Spirit Cruises are a part of the long-establish Quicksilver Group. They'll take you to a stunning coral cay called Michaelmas where you can enjoy snorkelling around it's fringing reef. Their sailing catamaran is primarily driven by wind power which is a great way to reduce your carbon footprint. See this experience.
Remember to pack...
reef safe sunscreen! 🙌🏼
Most commercial brands have harmful chemicals which can induce a bleaching response in coral. Try to go for a natural or mineral-based sunscreen where zinc or titanium dioxide are the active ingredient. Avoid aerosols and ones containing
oxybenzone
(which also goes by about 30 other names!) I usually go for the
Surf Life Saving
range which you can find in town.
---
4. Take a Gin Distillery Tour & Tasting at Wolf Lane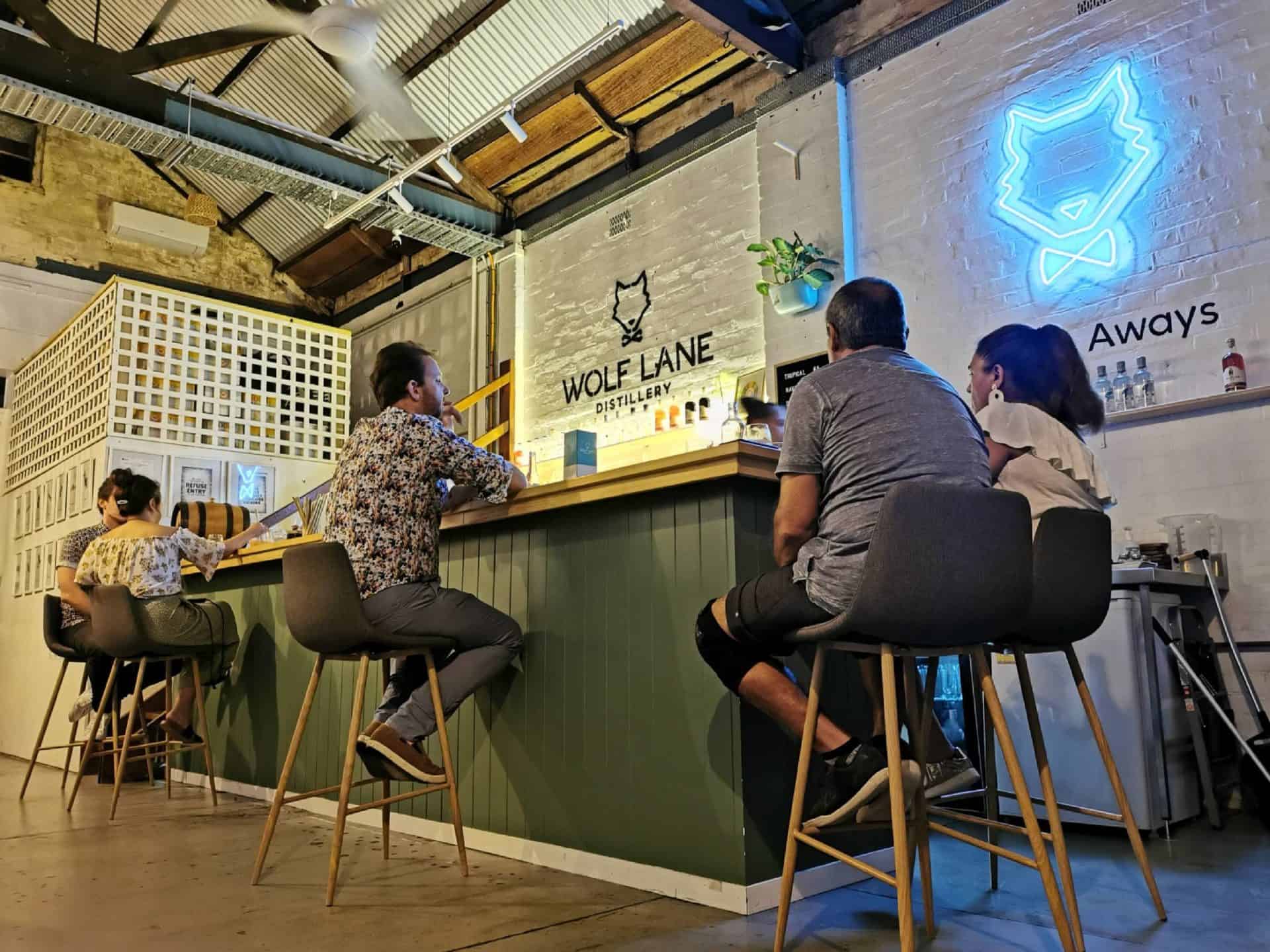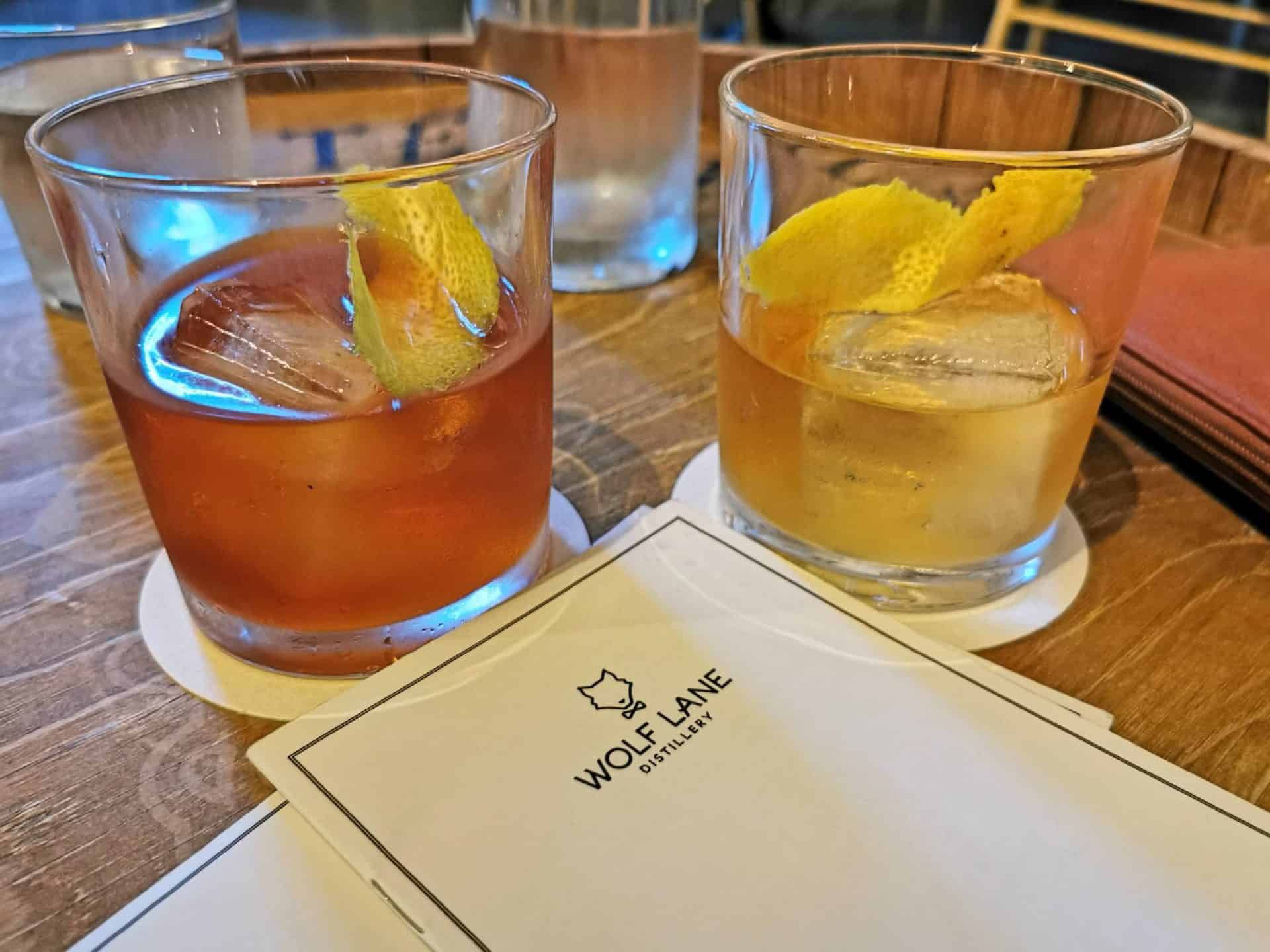 Brought to you by The Three Wolves – aka, the pack behind Cairns' first distillery, award-winning gins and four awesome local bars. We're usually here for a cocktail or two at 'Distillery Bar' which has just recently opened in the evenings from Thurs to Sunday (I highly recommend their Davidson Plum sour!). It's quite small and intimate, and getting popular so you may need to wait for a seat on weekends. Or you can cross the alley to check out their flagship bar The Three Wolves.
During the day they hold daily tastings and tours at Wolf Lane Distillery- find out more on their website and to book.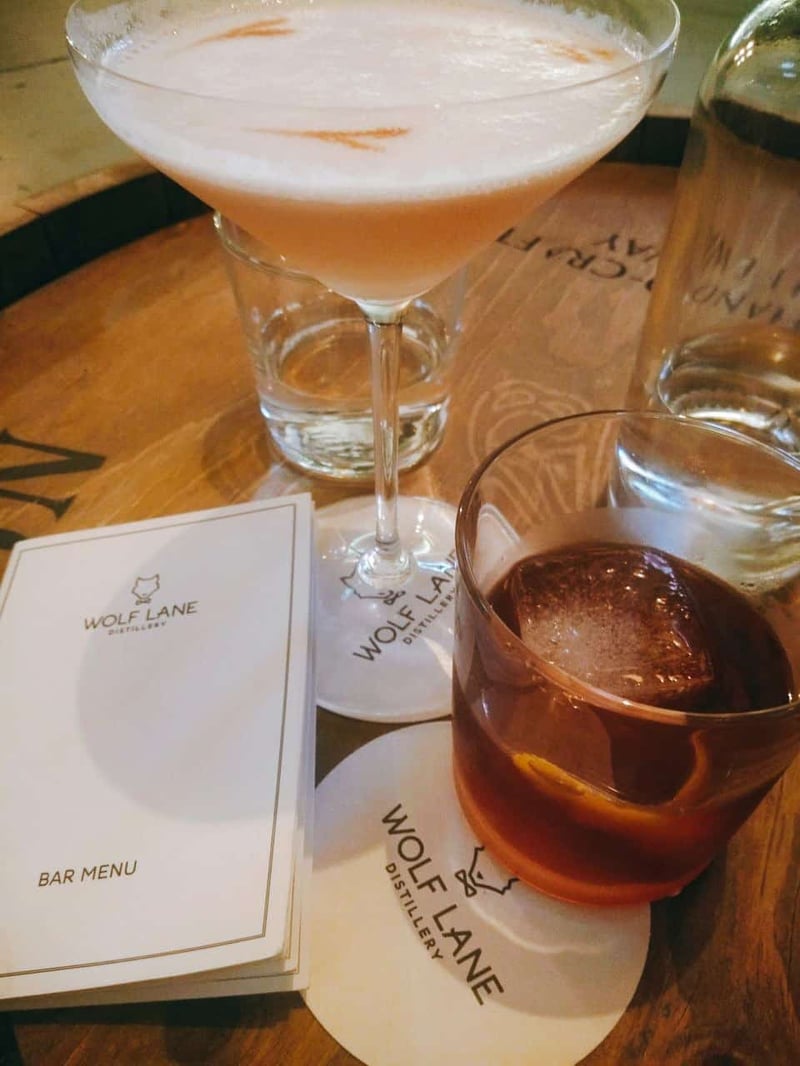 ---
5. Visit Crystal Cascades Waterfall
Crystal Cascades is the local's favourite swimming hole and one of the closest waterfalls from central Cairns. I like coming here in the late afternoon to cool off when it's a bit quieter and it's nice to see the locals coming together for a splash after a long day.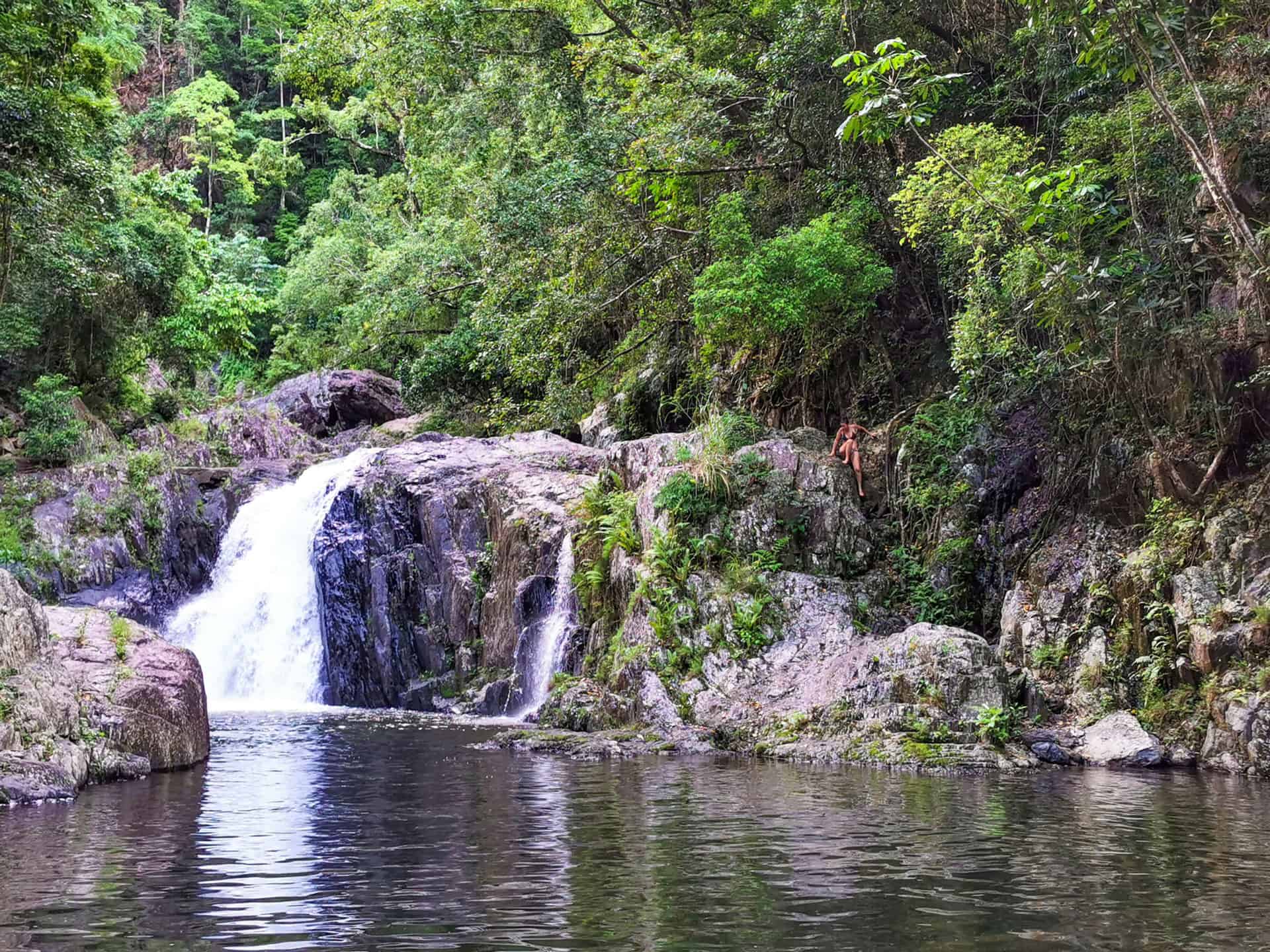 To get here you'll need to drive or get an Uber (there's no public transport) and follow the signs from Redlynch. To access the waterfall it's an easy 1.2k walk along a well-maintained path where you'll pass a series of freshwater swimming holes. Stop anywhere for a dip or wait for the main cascade and pool at the end. It's pretty deep- one dude was jumping off the rocks said he held his breath for 8 seconds into the water and still couldn't reach the bottom! I didn't brave the jump though. 😄
(Insider Tip: Shh, Fairy Falls is just a short bushwalk away from the car park at Crystal Cascades for a quieter waterfall alternative!)
---
6. Detour! Hike from Crystal Cascades to Copperlode Dam
6k return/2.5-3 hours/strenuous
If you're a bit of an adventurer and want something a little extra, then doing the return hike from Crystal Cascades to Copperlode Dam is a great workout. The first half is a pretty steep uphill slog through the rainforest but you'll be prized with awesome views of the dam at the summit.
To access, walk just past the first BBQ pit at Crystal Cascades and there's a sign in front of the trail to your left. The path is really well marked and undulated so you won't get lost. The first few hundred meters is the steepest and hardest, but stick with it! Gradually it opens up and becomes a little easier.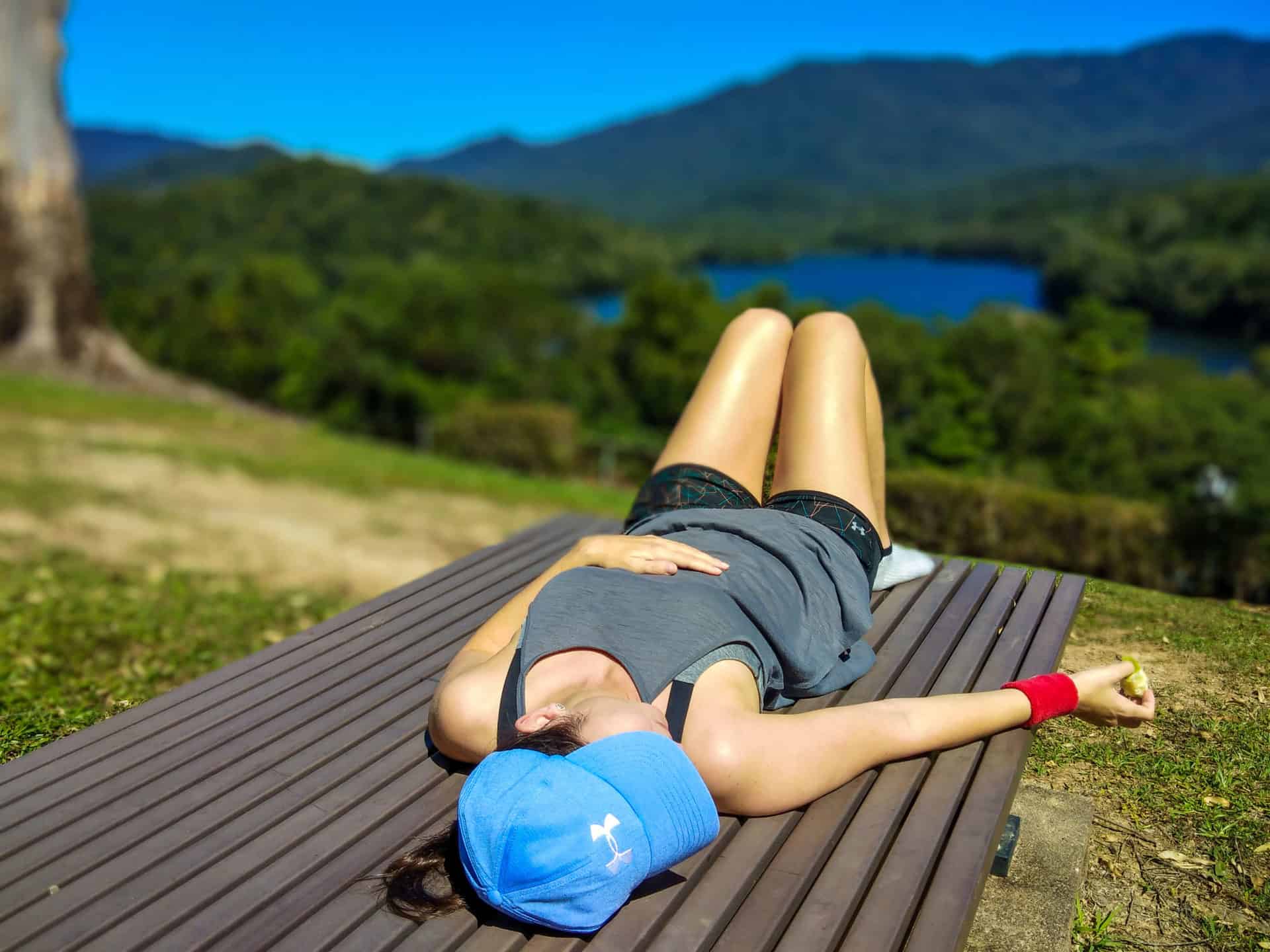 About halfway up you'll reach a power pole & viewpoint of Yorkeys Knob (what an epic name, btw). Then at the road by the summit, take a right towards the kiosk which overlooks the scenic Copperlode Dam. The dam is also called Lake Morris and it's the main water supply for Cairns. We were the only ones up here that day and it was really peaceful.
---
7. Cairns Urban Walking Tour
According to a 2019 survey by MoveHub, Cairns was voted as the second most hipster city in Australia after Gold Coast! A surprising and unlikely candidate you may think, particularly for anyone who visited Cairns 10 or 20 years ago.
But recently the city's seen a peppering of cool new places pop up, from vintage clothing boutiques and artisanal coffee stores, to vegan eateries, graffiti-lined laneways and record stores. Many heritage buildings have also been beautifully restored.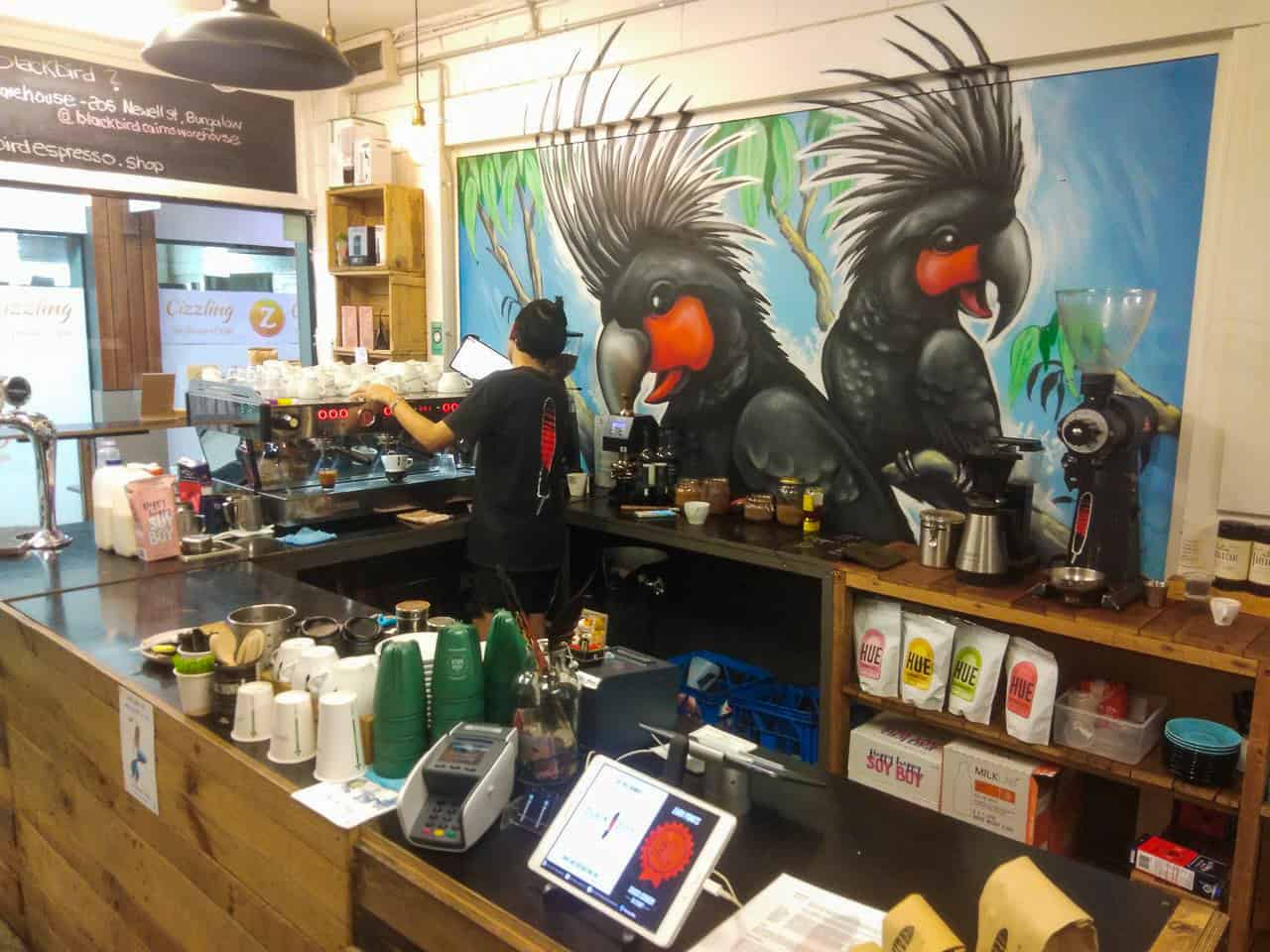 Taking a self-guided wander to find some of these places is a great way to spend a couple of hours. Or you could head out with Georgia who holds Cairns' first and only guided walking tour. She runs a few types ~ a History Tour, a Hipster & Street Art tour and Rusty's Food Lovers tour at the market. Check her web for more details.
Good to know
I walked past the inconspicuous walkway
Oceana Walk
for a good year until I realised it's a small hidden gem. Check it out!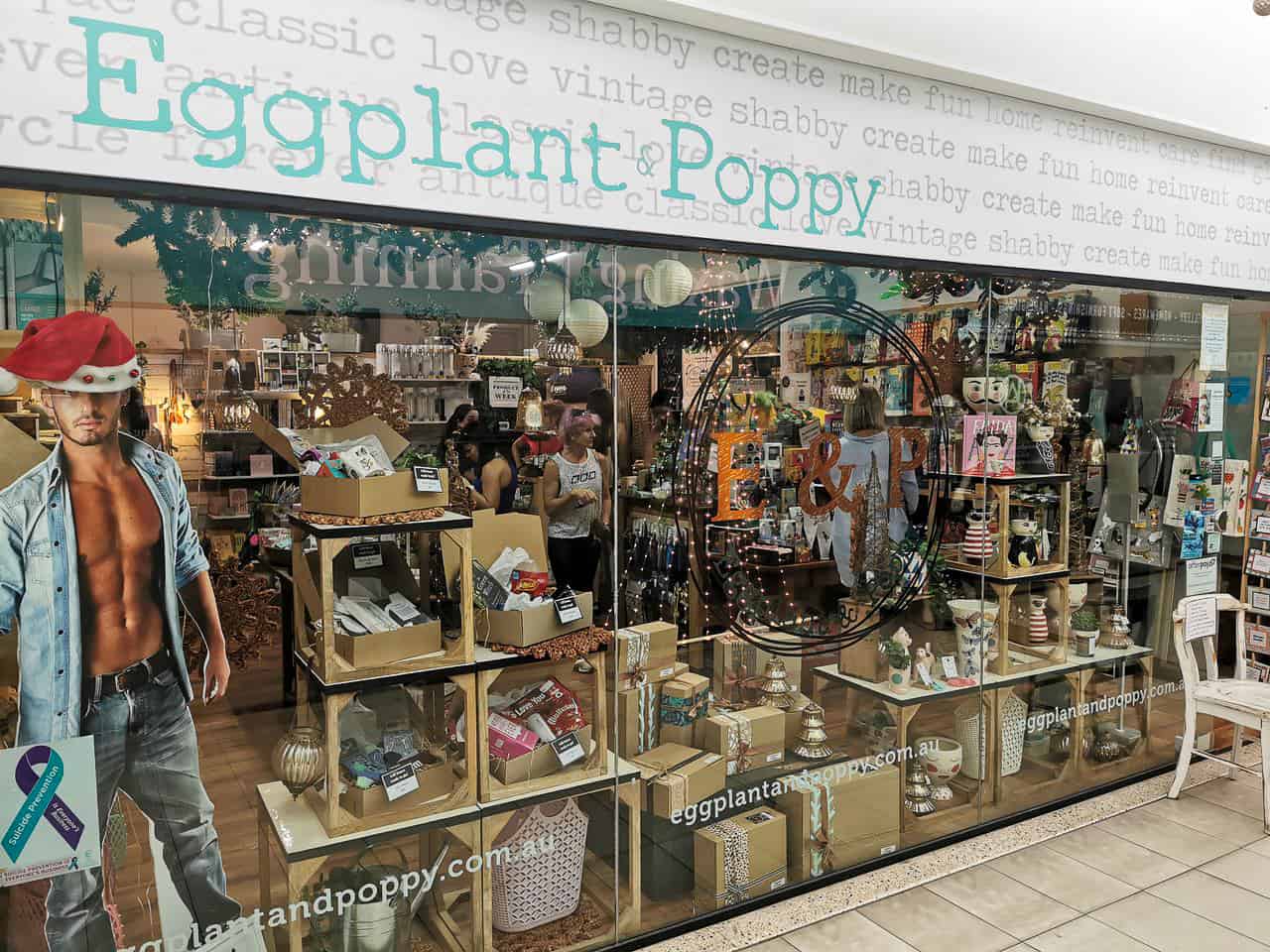 ---
8. Island Time
From Cairns it doesn't take long to reach some of the nearby tropical islands. Fitzroy and Green Island are the nearest two and both can be reached within 45-minutes for some chill time.
We personally prefer Fitzroy as it's less busy and you can camp overnight, but it also has a resort if you'd prefer. There's a cool hiking trail here too which offers an epic sunset spot and you can snorkel from just off the beach. The coral won't be amazing but there's quite a few turtles and other marine life around.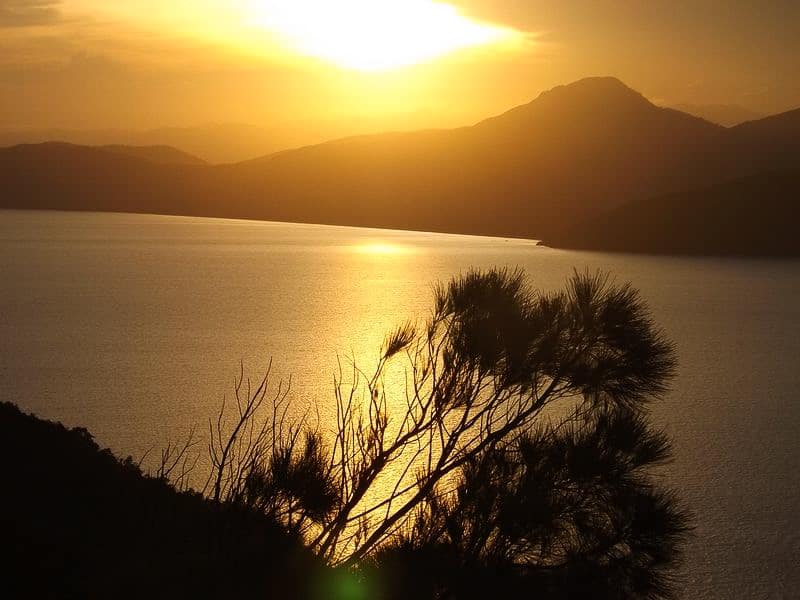 To get to Fitzroy you can grab a return ferry with Fitzroy Flyer for $85 return (full-day snorkelling tours with them also cost the same). I'd recommend one night or two if you're staying over.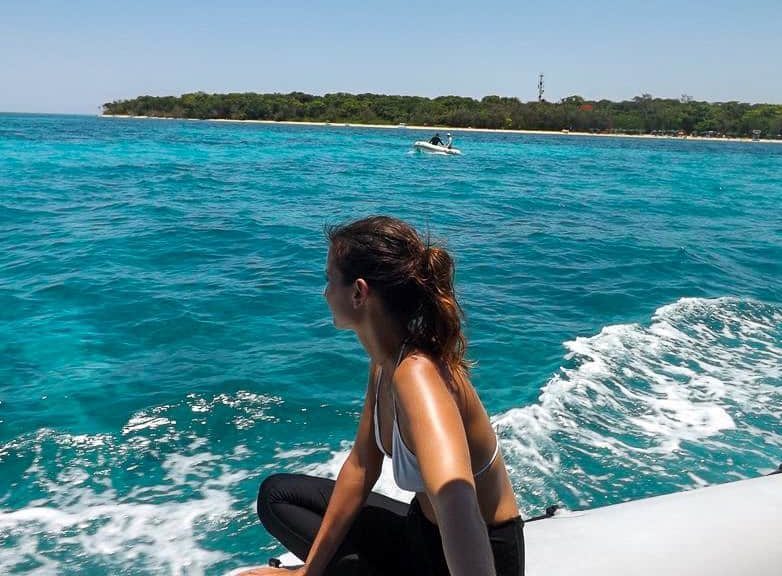 Green Island is stunning too with powder-soft white sand. I remember it being really busy when we came last but there's fewer boats going now to allow for social distancing so it shouldn't be as bad. There is a resort here if you want to stay over and transfers are included, though it's double the price of Fitzroy Island and I've heard it's in need of a renovation. Otherwise daily trips can be arranged for $88 per adult and they run everyday bar Tues and Thurs.
---
9. Explore Cairns Botanic Gardens
The Cairns Botanic Gardens really surprised me. For some reason I was expecting it to be dull and boring but it was actually one of the nicest days out I've had in Cairns!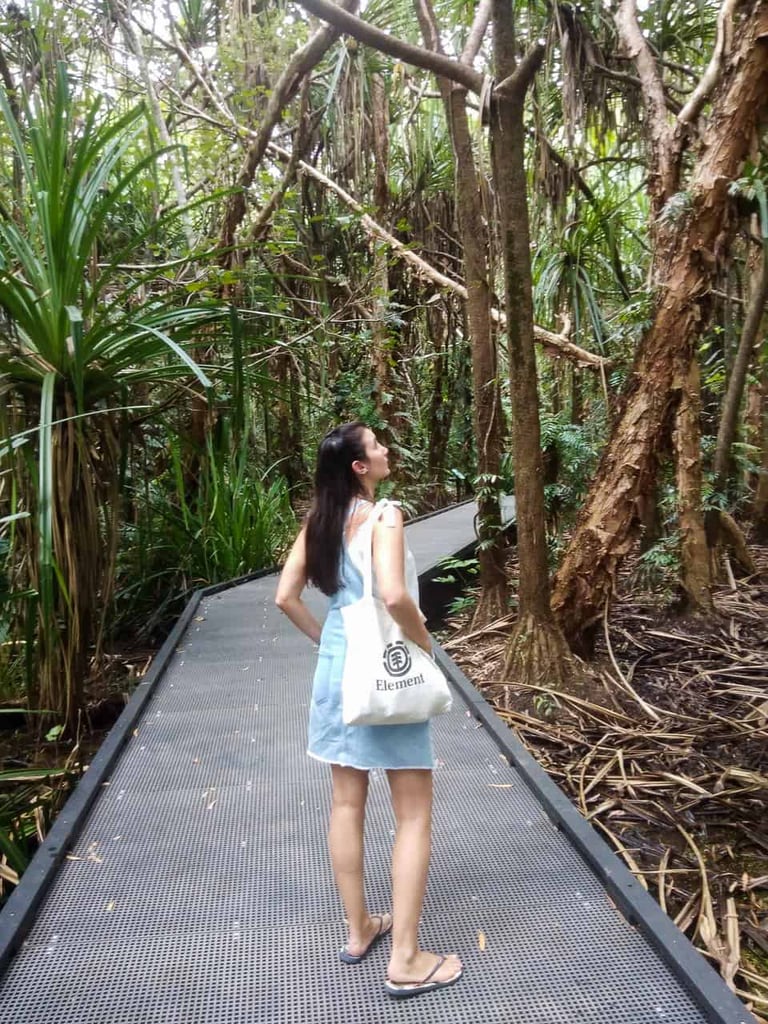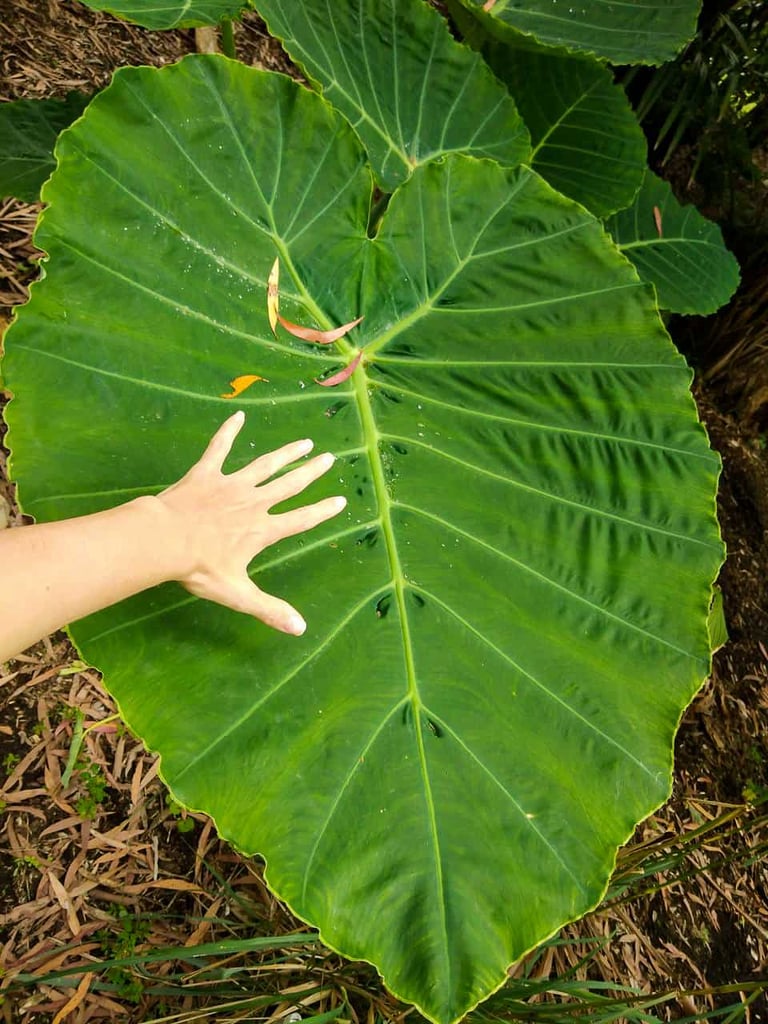 Because of the tropical climate here, it's extremely well suited to house lots of beautifully weird and interesting plants. Even though Cairns isn't exactly a monster urban jungle, it was nice to escape the concrete and hit the green. It really feels like you're in the rainforest and it's only 10 minutes up the road!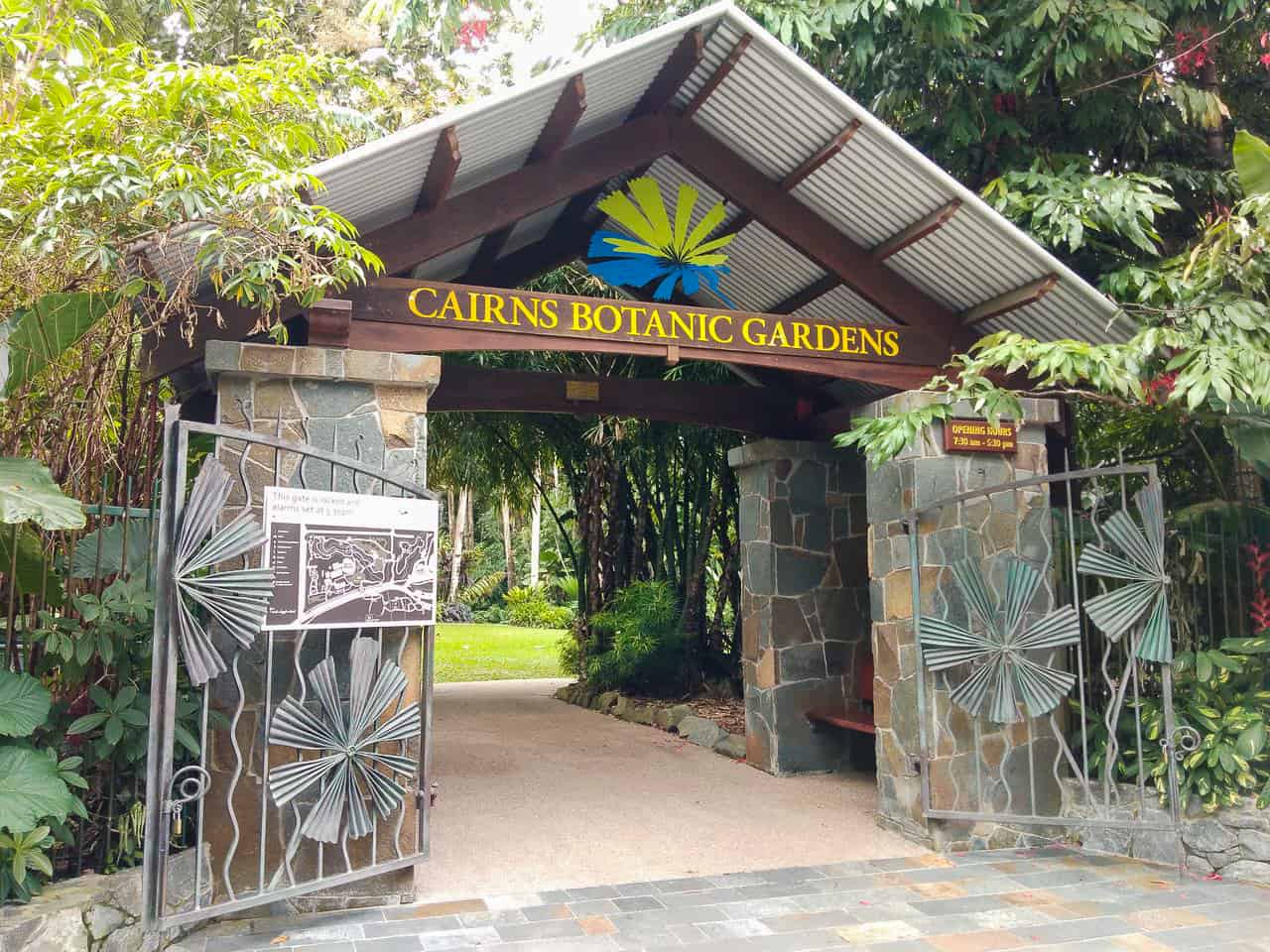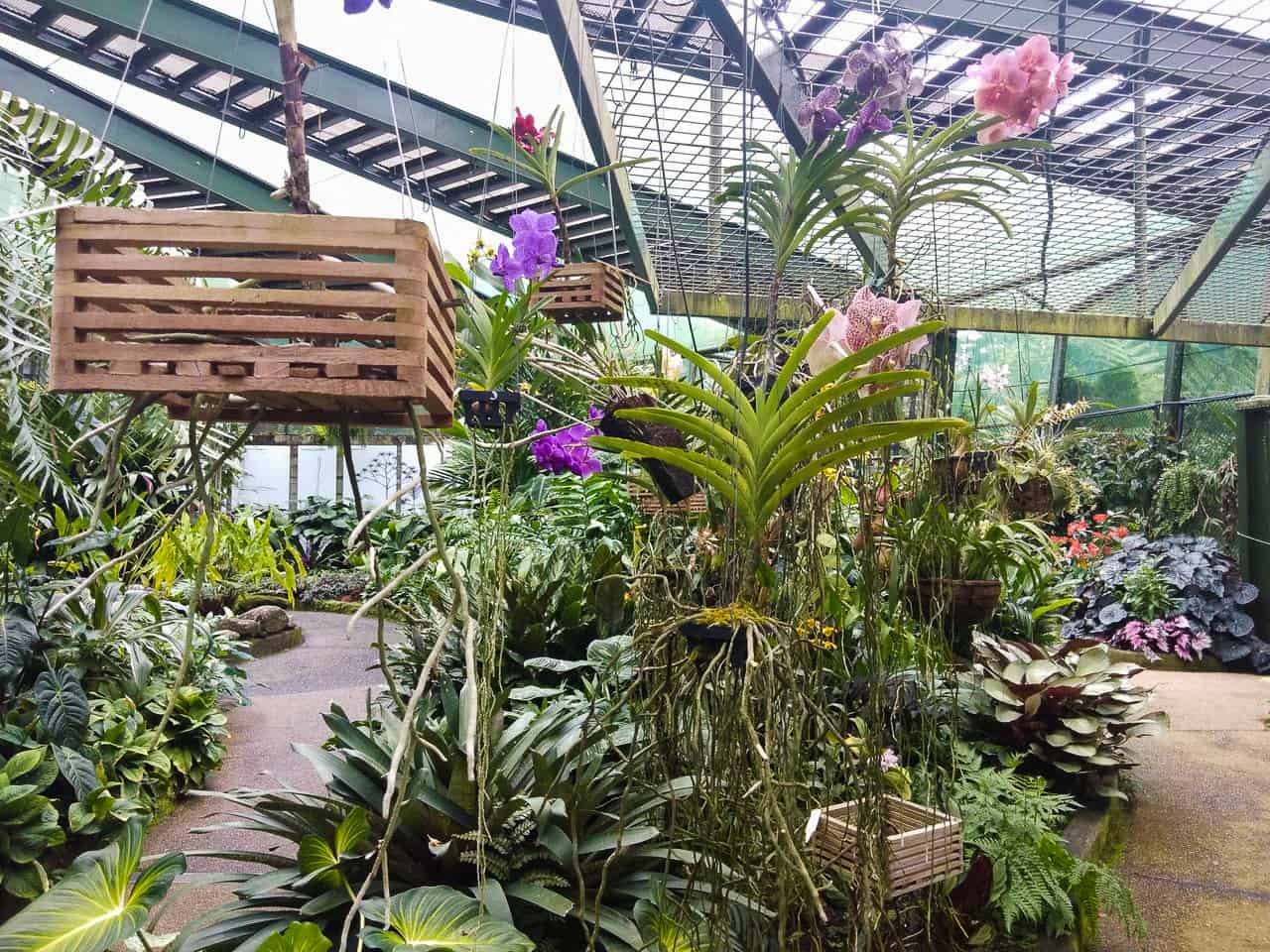 Cairns Botanic Gardens is positioned in the leafy and trendy Edge Hill neighbourhood which houses a few cool restaurants you could sneak off to before or after (check out Noah & Ozmosis).
The gardens are split into a number of different sections- we didn't have enough time to visit all as it's huge. Probably best to spare a good 3-4 hours.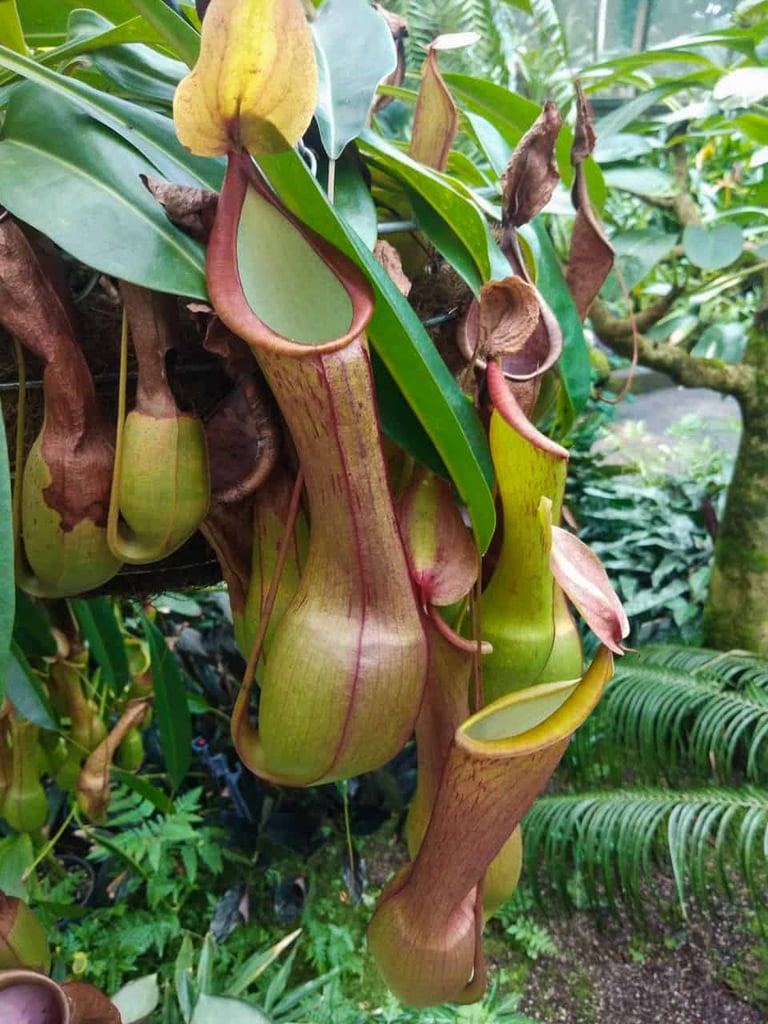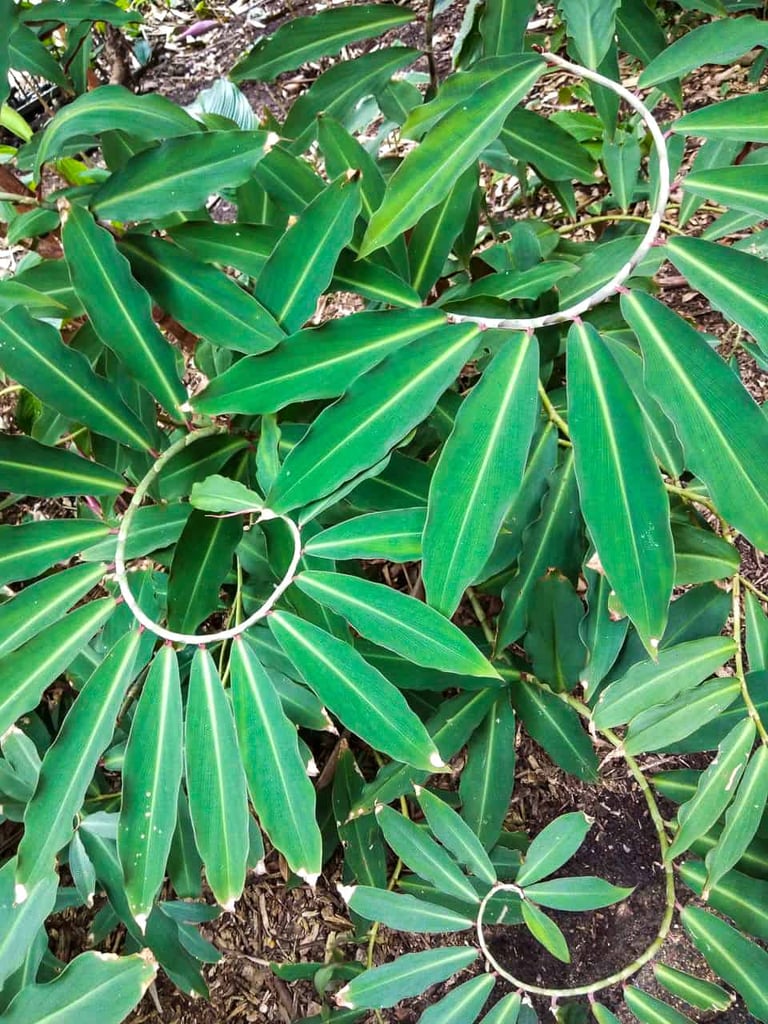 Highlights were the Aboriginal Plant Use Garden, the historic Flecker Garden, The Rainforest Boardwalk and Watkins Conservatory that had all kinds of cool flouring plants. Tanks Art Centre is around here too and worth peeking into – it has a gallery and theatre which holds a range of concerts and shows.
Also about were some pretty crazy tree trunks. My winners for the most nuts go to: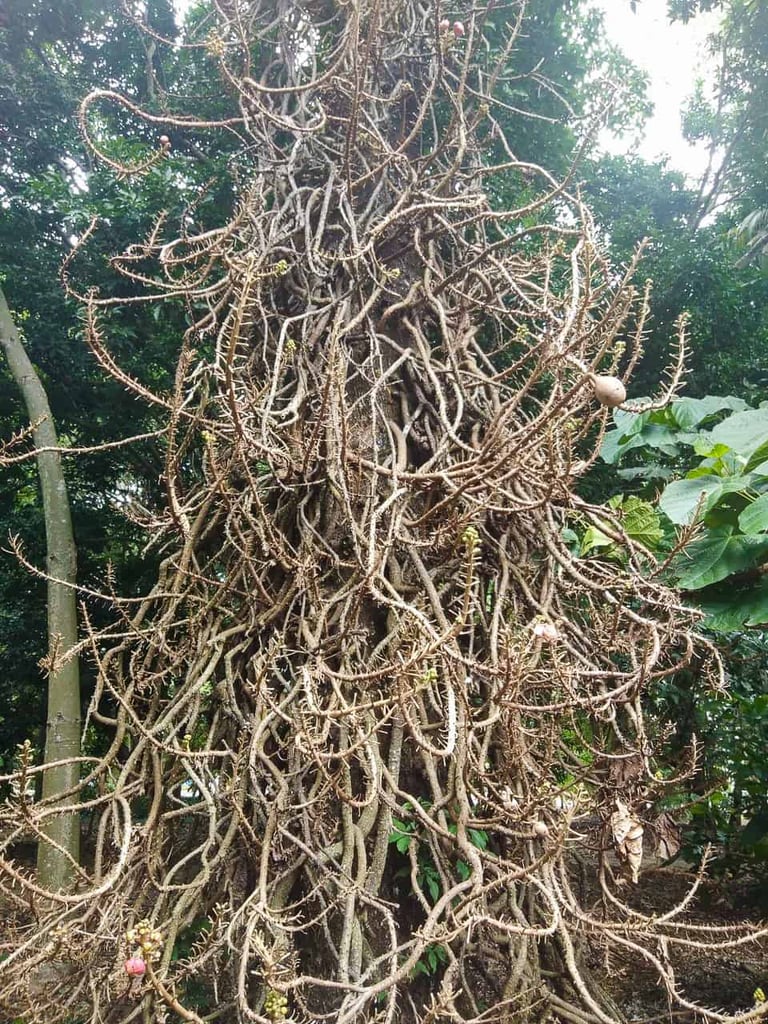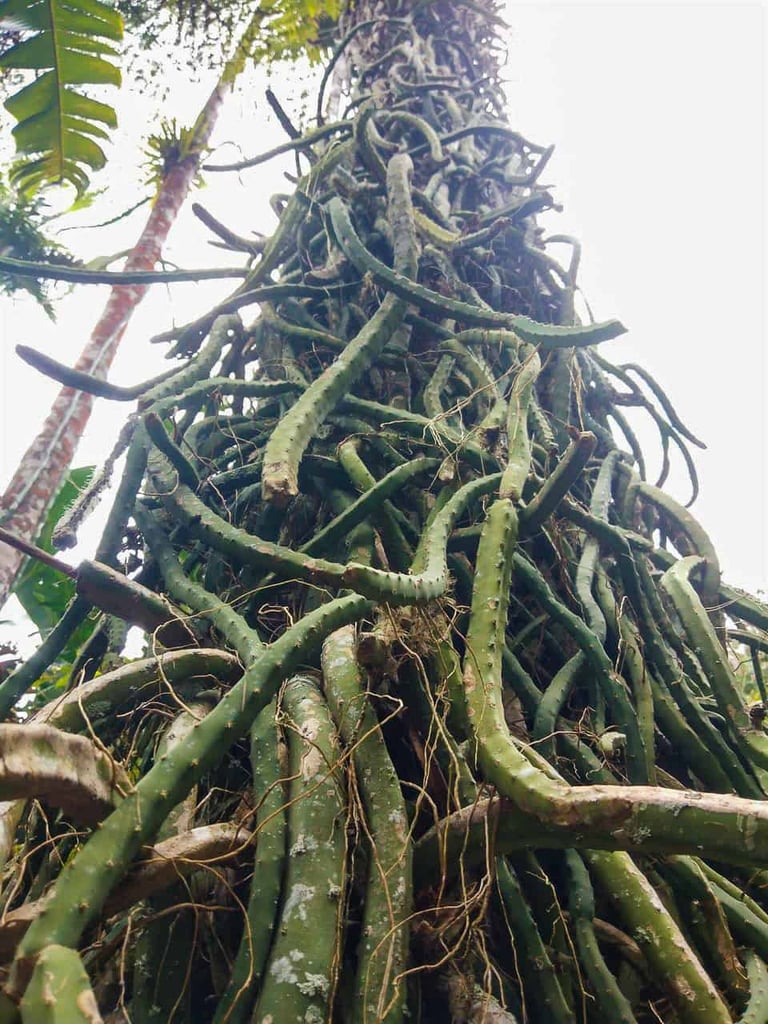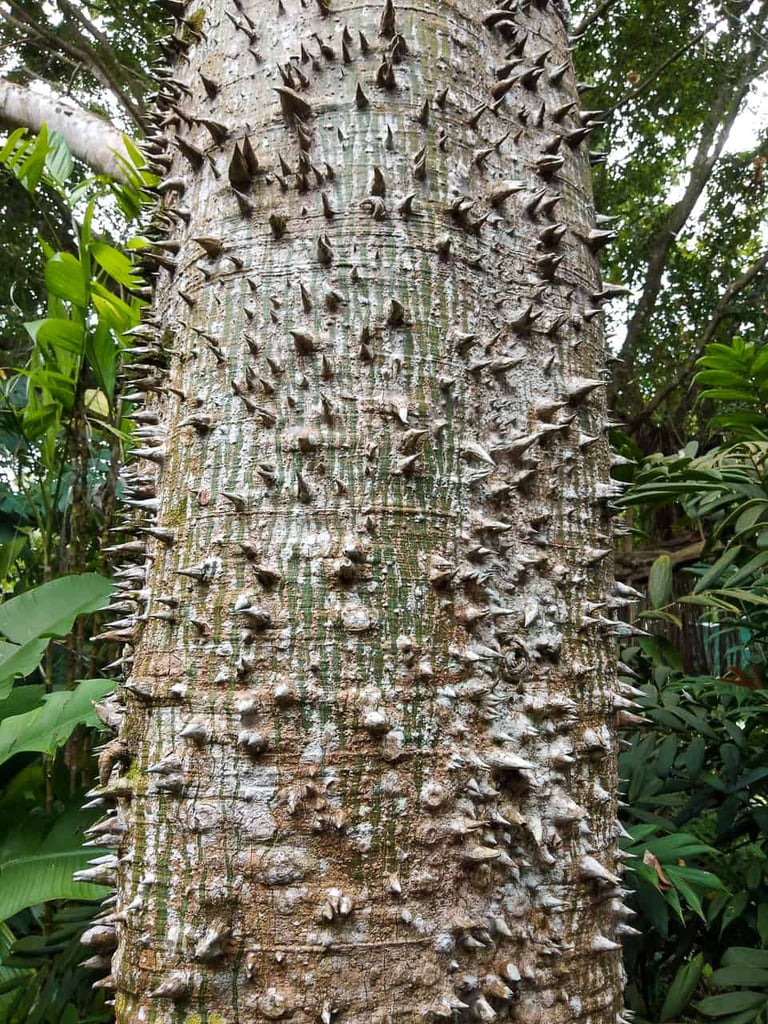 ---
10. Hit the Northern Beaches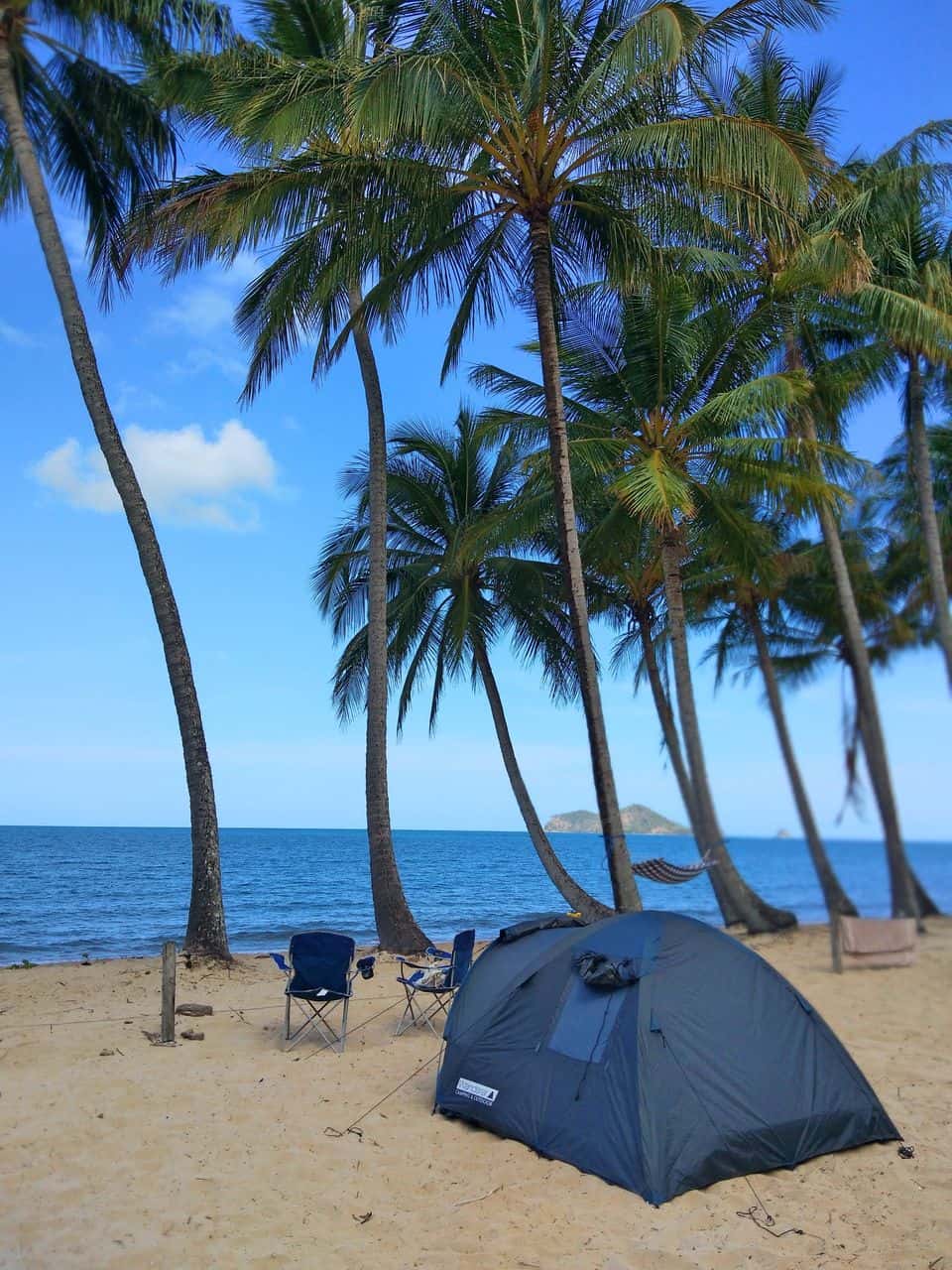 When it's time for beach therapy you should check out one (or more) of Cairns' 10 Northern Beaches. Palm Cove is the most popular (and my favourite) as it's pretty and palm lined with the widest range of hotels, great restaurants and boutiques, though it's still got a really chilled vibe about it. Many of the others are generally pretty local and quiet- I like Trinity, Clifton and Holloway's Beach as an alternative. There's also a nudist beach in the mix (Buchans Point), so whatever rocks your boat eh!
Personally I think the further up the coast you go (to Palm Cove & Ellis Beach), the more beautiful the beaches get .. but maybe I'm just being spoilt, most are pretty hot. During stinger season (November to May) you'll probably want to head to one that has a swimming enclosure so you can enter the water safely. Ellis Beach is also a nice one to camp on (there's beachfront cabins on offer too), and if you're without gear then CampersOz in Cairns loan out everything you need for a pretty good rate.
To get up to the beaches it's easiest to self drive. Otherwise take an Uber, or the local bus service stops at a handful.
---
11. Visit Cairns Museum
On holiday I'm not usually much of a museum person, but I always think you should leave knowing something new about where you've visited. Since checking out Cairns Museum last year it's really piqued my curiosity into Far North Queensland's short but rich history.
You'll find out about the region's Traditional Owners, local characters like Rusty Rees and how Cairns transformed from humble origins into a thriving international city. This place is really well curated and makes for a great rainy day activity or way to escape the heat.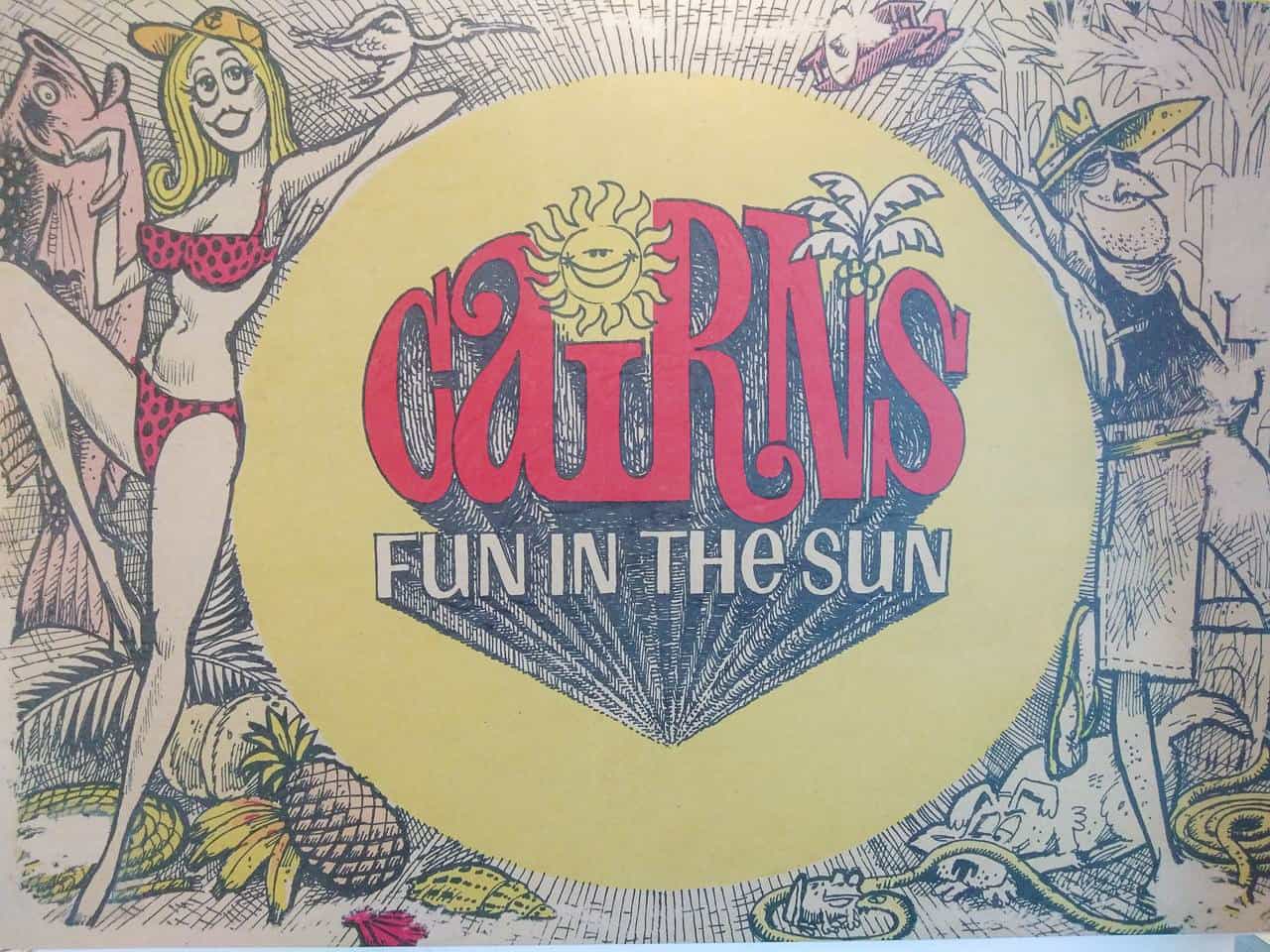 ---
12. Kiteboard!
There's quite a big following of kiteboarders and foilers in Cairns so the Northern Beaches are a popular spot. If you have your own gear then just rig up solo at Yorkeys Knob, or if you're a beginner then get in touch with Andy and Luke at Pacific Watersports. The Sailor and I had a few lessons with these cool Kiwis and they're really good. Depending on the tide, they'll either take you to Yorkeys which has a nice flat lagoon further down the beach (their main spot) or at Double Island opposite Palm Cove.
Fore more spot details or for a list of others nearby, check out Kiterr.com.
No wind? Cairns also has a
wake park
to practice your moves & tricks. Beginners can start out knee-boarding before having a go standing up and all gear is provided. 🤙🏻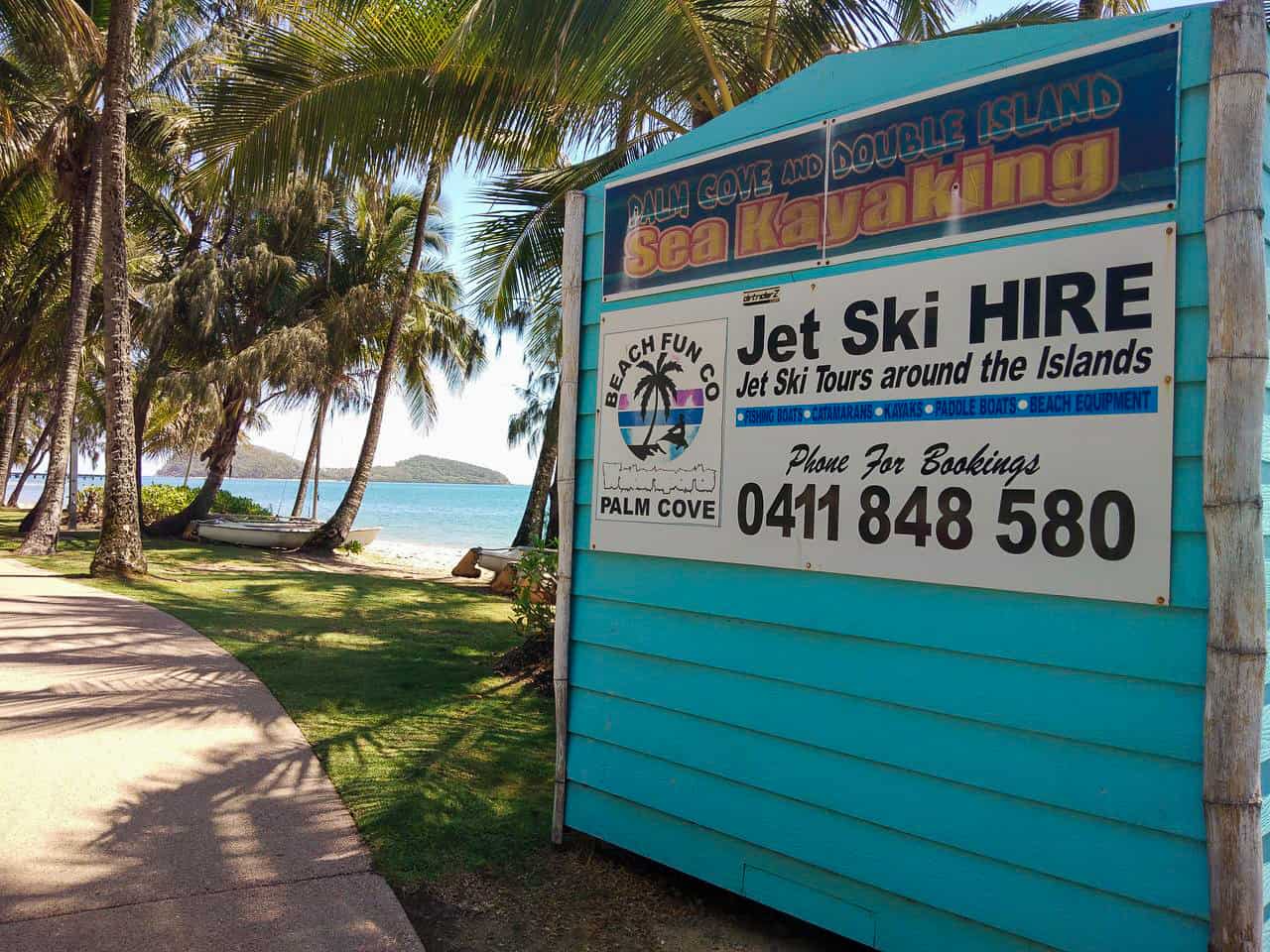 ---
13. Immerse yourself in Aboriginal Culture
Cairns and Far North Queensland have one of the largest Aboriginal and Torres Straight Islander populations in Australia (17%). One thing I love about living here is learning about their culture and connection to country.
When you walk around town you'll notice many sculptures by local Aboriginal artists, galleries and information boards by the esplanade. Australia's leading Indigenous Arts Fair (CIAF) is also held in Cairns every year (August 18-22 for 2021). Here's another two experiences I'd recommend :
Dreamtime Dive & Snorkel
Dreamtime Dive & Snorkel offers tours to the Great Barrier Reef from a unique perspective alongside indigenous storytelling. This eco-certified tour incorporates aboriginal culture with a full-day of snorkeling or diving at two sites. Currently, this is the only experience of it's kind in Australia. Check out more details here.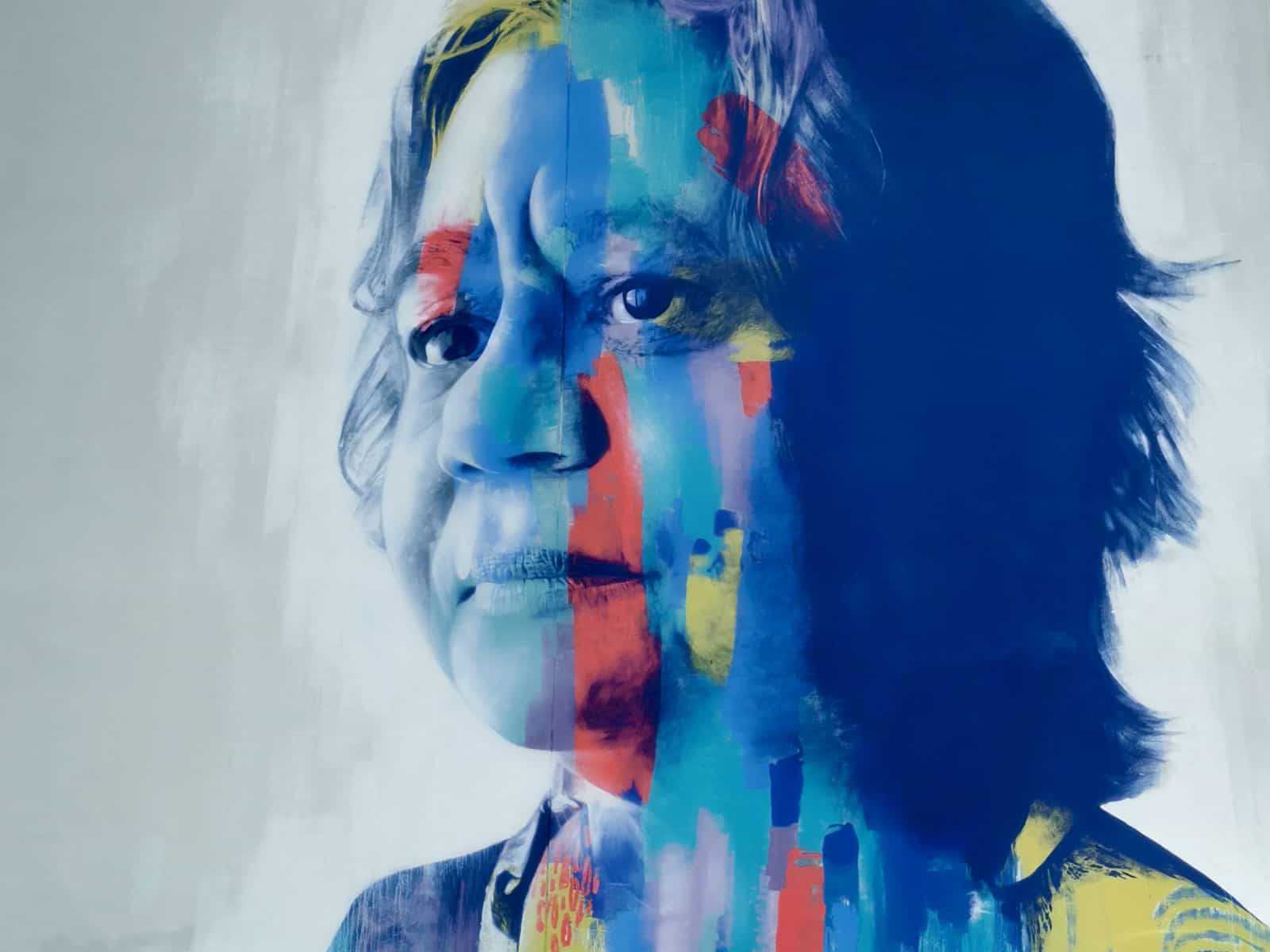 Mandingalbay
This three hour eco-cultural tour is lead by Mandingalbay Yidinji Indigenous Rangers who'll take you to their lesser-known land around Cairns for an immersive cultural experience. It begins with a boat ride across Trinity Inlet where you'll be welcomed to country with a cleansing smoke ceremony. After you'll be lead on a guided walk through the rainforest, learning more about bush medicine, tucker and their connection to the land. See more here.
---
14. Visit Cairns Gallery
Cairns Gallery is really well curated with some great exhibitions on offer- and it's free! The Archibald Prize even made it here this year (the first time it's entered QLD soil!) and I've seen some other insightful Aboriginal artwork and local contemporary pieces too. To find out more about current exhibitions, visit the gallery's website.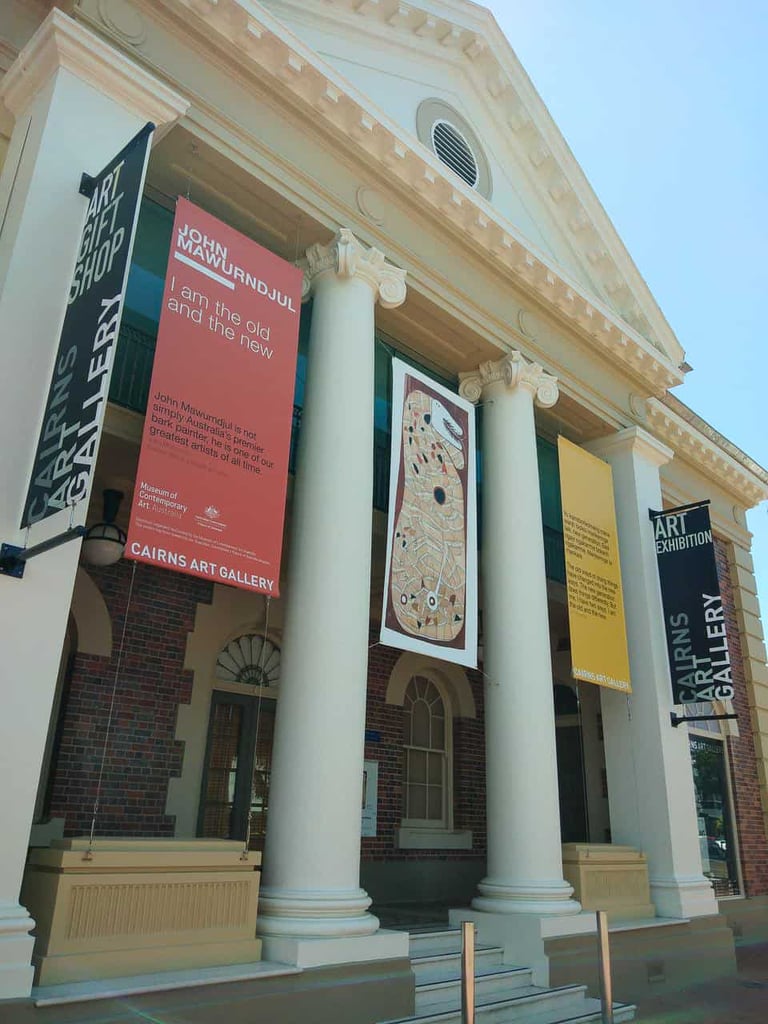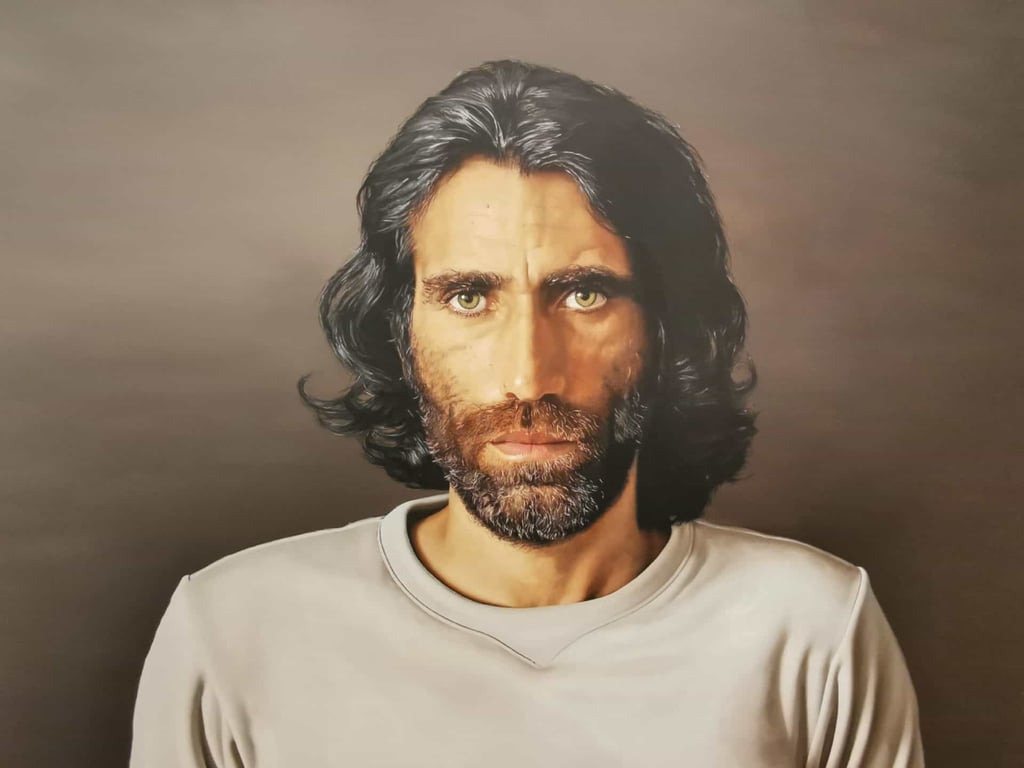 ---
15. Hike The Douglas Track to Glacier Rock
This lush rainforest is nestled in the fringing Wet Tropics World Heritage Area in Kuranda, just a 20 minute drive from Cairns. It houses a network of thousands-of-years-old trails, originally blazed by the Djabugay Aboriginal people who walked them for trade, to gather seasonal food and visit ceremonial sites. There's a whole heap to explore which are listed in this brochure – choose your own or take my personal favourite, the Douglas Track.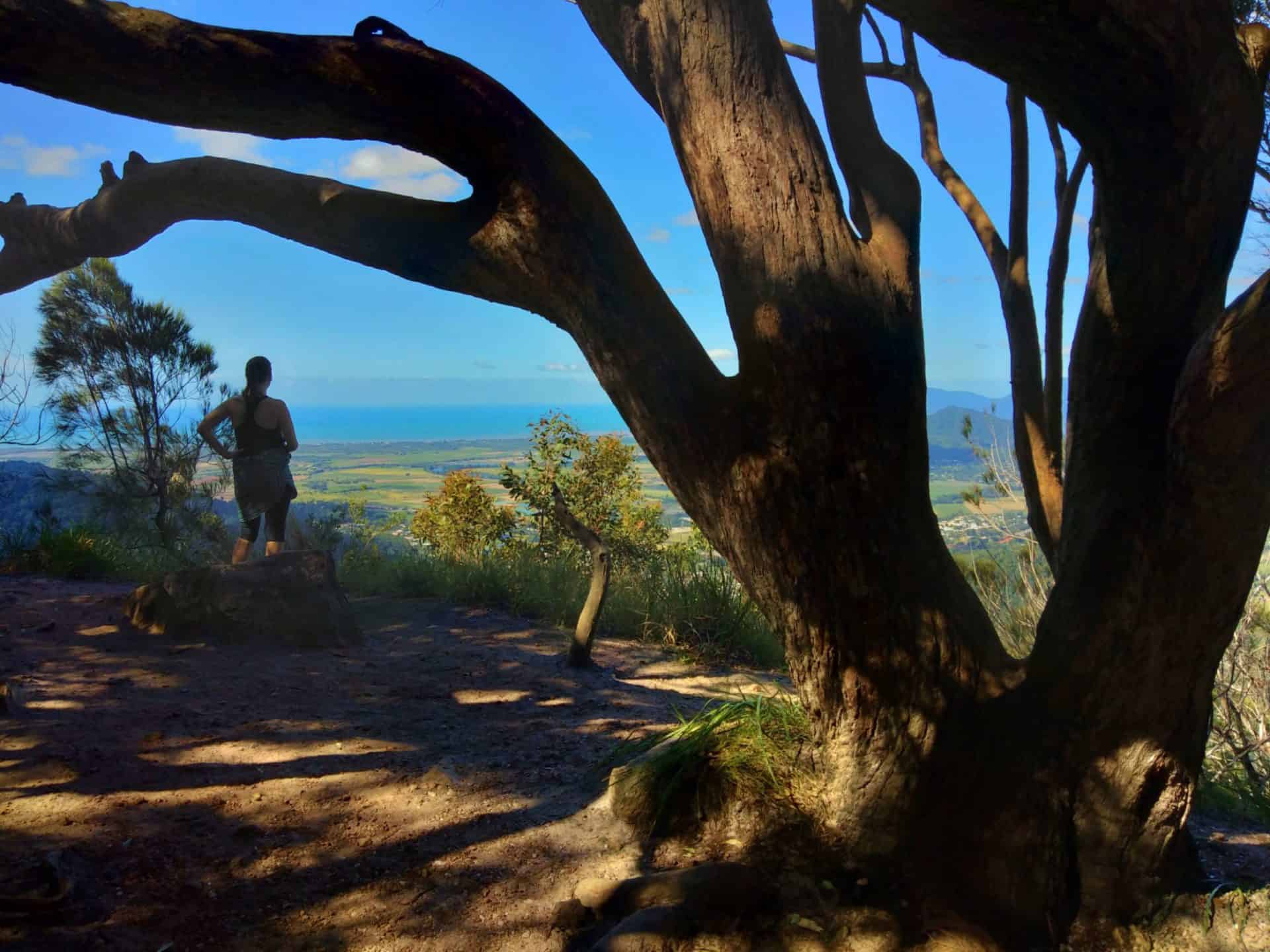 It starts off in dense rainforest which has some interesting flora and at the summit you're prized with ripper view of Cairns, The Northern Beaches & nearby ranges. This is also cassowary territory, so keep your eyes peeled!
To get here: follow your GPS to 'Speewah Regional Park Campground' and park up just before it, opposite the Djina-Wu Track sign. Take this 765m trail which begins on a boardwalk before leading you to a junction where you'll begin the Douglas Track. It's really well signed and undulated so you won't get lost.
Then after about 1.5 hours (approx. 4.5k) you'll come to a crest with a sign to your right saying 'Glacier Rock'. Take it and walk 250m up to the lookout for incredible views. We completed the return track in 3.5hrs.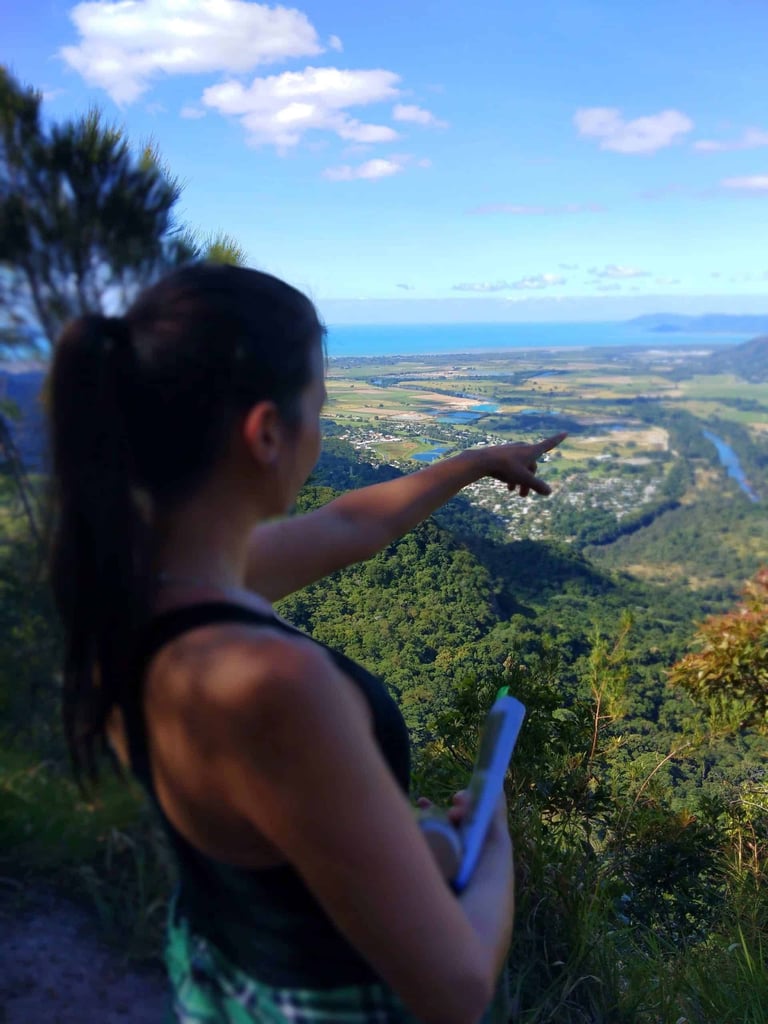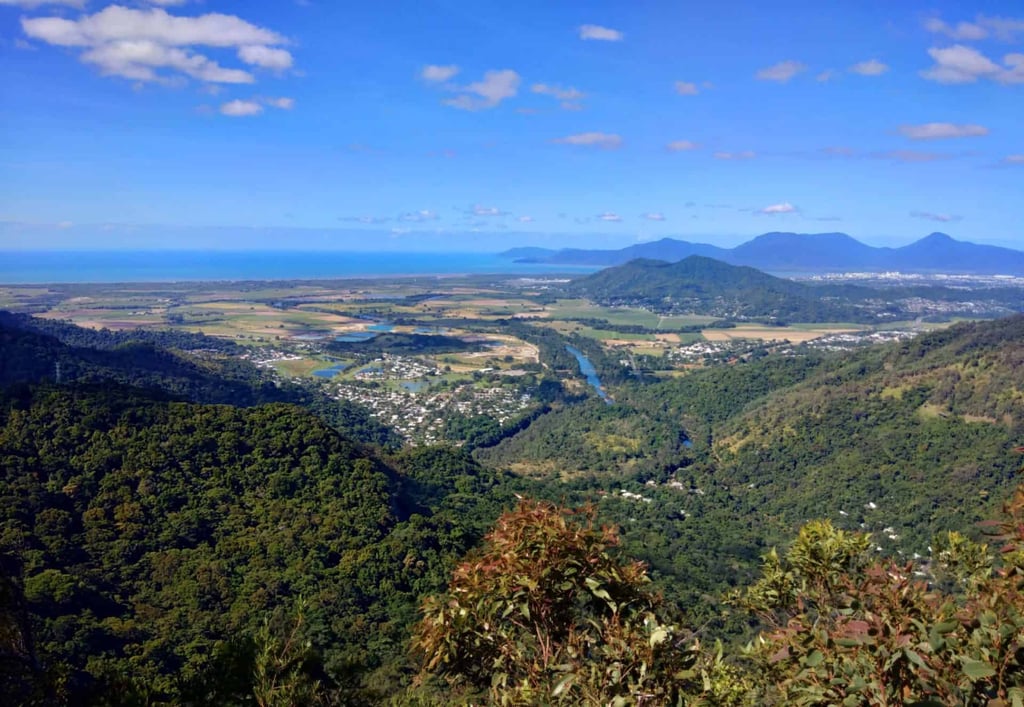 Fancy seeing more? If you have time then stick around in Kuranda and make a stop at the impressive Barron Falls (below). After I'd recommend checking out Kuranda's Original Rainforest Market in the village before rewarding yourself with some good local food – try Le Petit Cafe for a great savoury (or sweet) crepe, or a good snag and beer at German Tucker.
Apparently hippies first moved to the region in the 60's and set up a shanty settlement on Holloways Beach (one of the Northern Beaches) before moving on to Kuranda a decade later.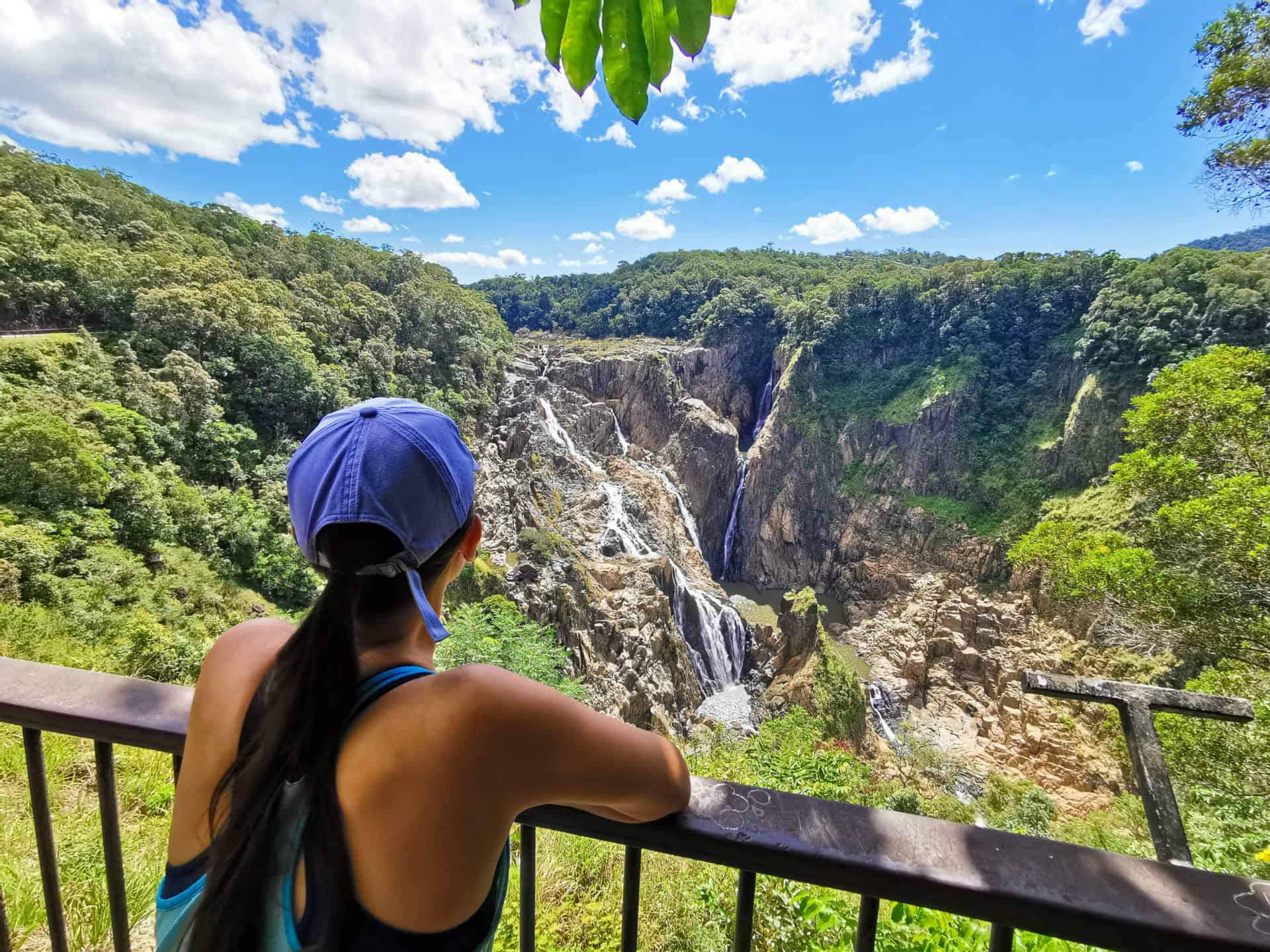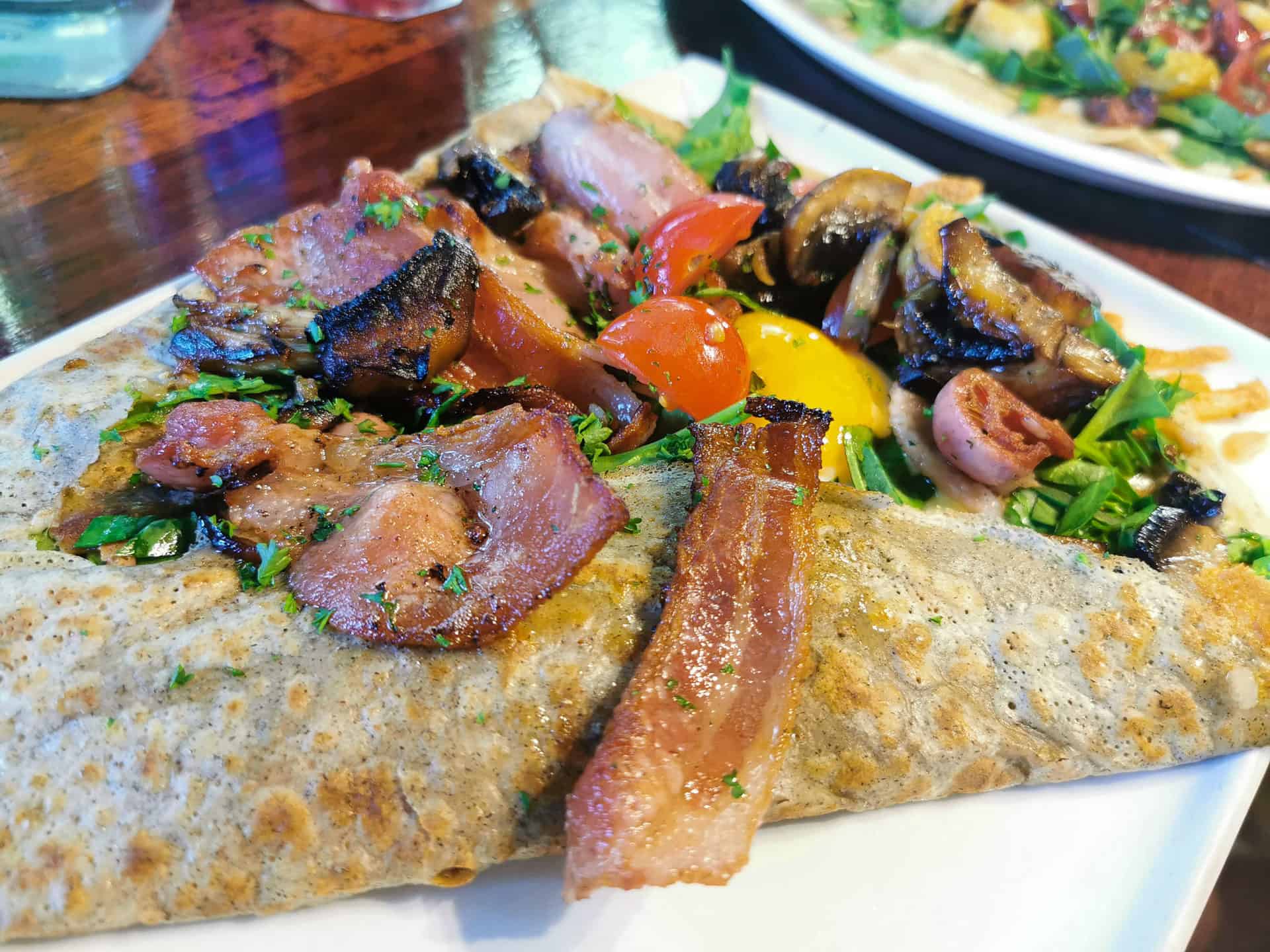 ---
16. Kayak or SUP to Double Island
If you've visited Palm Cove and ever wondered what that saucy double-breasted island is across the water, then that's Double Island! Kayaking or SUP-ing there is a really fun, low-impact way to journey over, and you can spend some time snorkelling there when you arrive.
This place was once an all-island 'exclusive' retreat for the glitterati, with the likes of Brad Pitt, Jenny Aniston and Keanu Reeves coming for a stay (apparently the resort added a gym so he could train for The Matrix). It was even suggested as a possible honeymoon destination for Prince Wills & Kate-  I don't think I could have made up a better intro myself.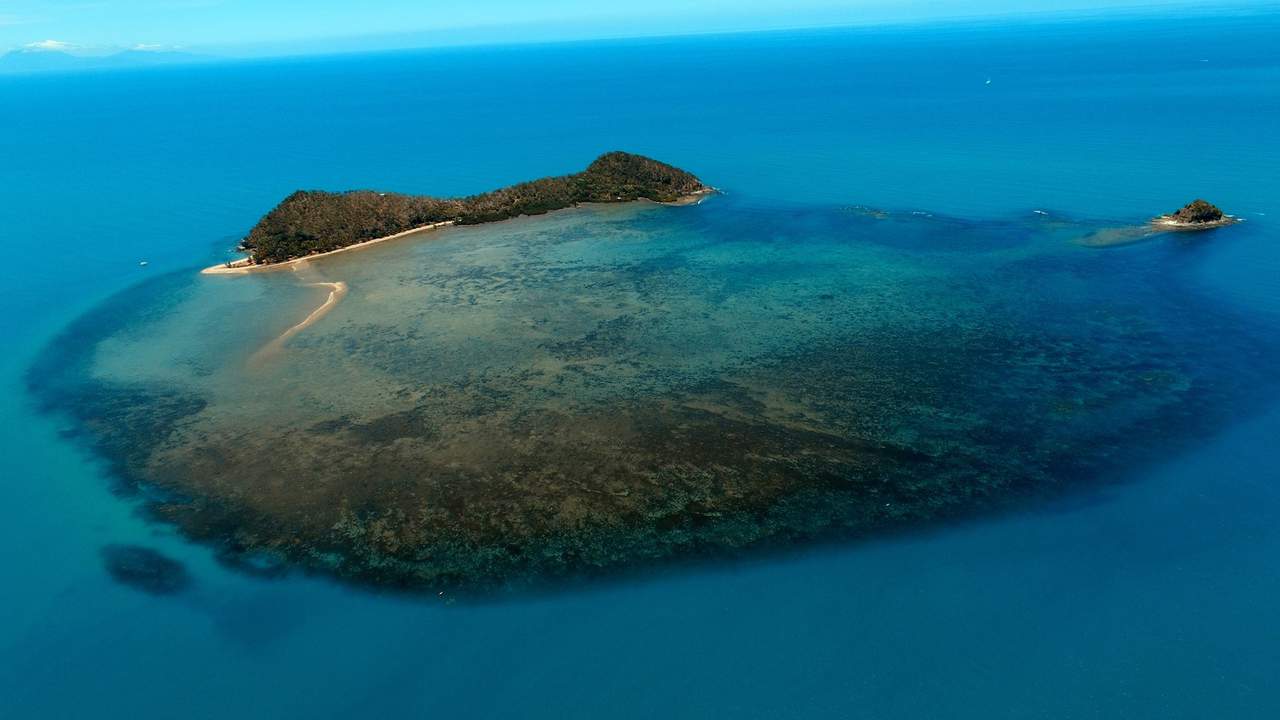 Whilst the resort is sadly in disrepair since cyclone Yasi hit in 2011, the beaches are still very much open to day-trippers. It's about a 1.7k/half hour kayak over (longer for SUP) and amongst the surrounding reef you're likely to spot a range of marine life, including Green & Hawksbill turtles and rays. Click here to find out more SUP info & prebook, or visit Pacific Watersports to check out their kayak (and other) tours.
(Insider Tip: Shh, at the northern side of the island there are some secret hidden caves to explore!)
---
17. Be Entertained at CPAC
Cairns has properly amped up it's visual and performing arts offerings over the past few years and it's on it's way to becoming one of Australia's leading arts hubs. The Cairns Performing Arts Centre opened it's doors in 2018, replacing the old Civic Theatre. Now this state-of-the-art modern facility that hosts a rage of local, state and national shows. It's a really impressive building! Check here to see their schedule.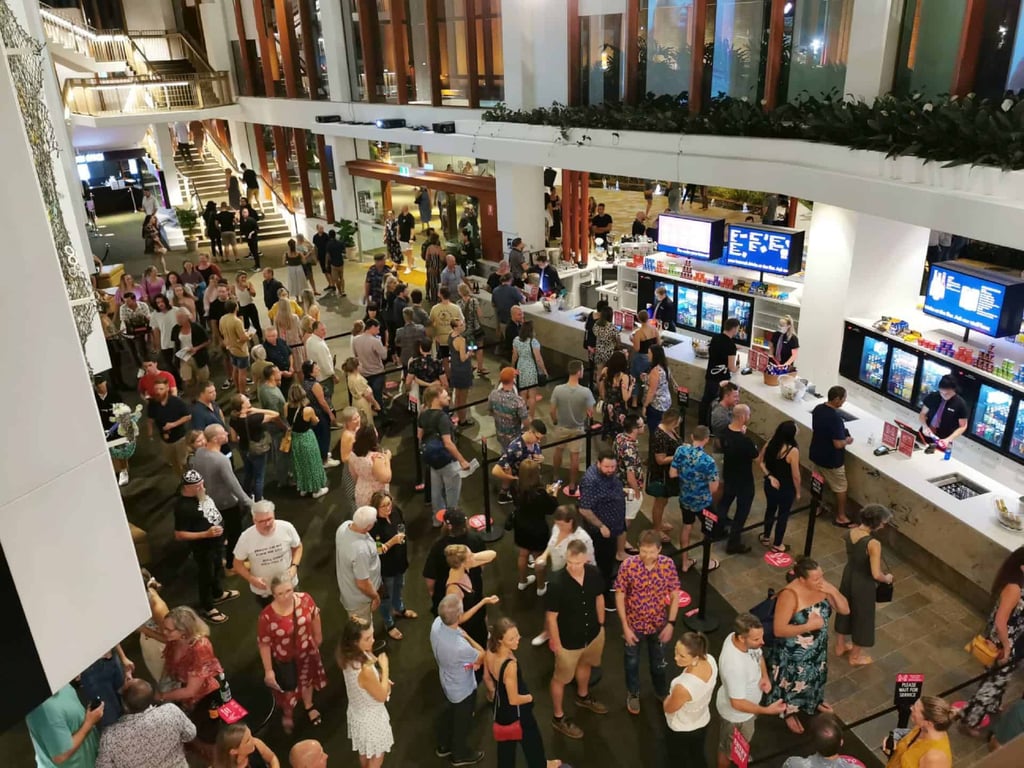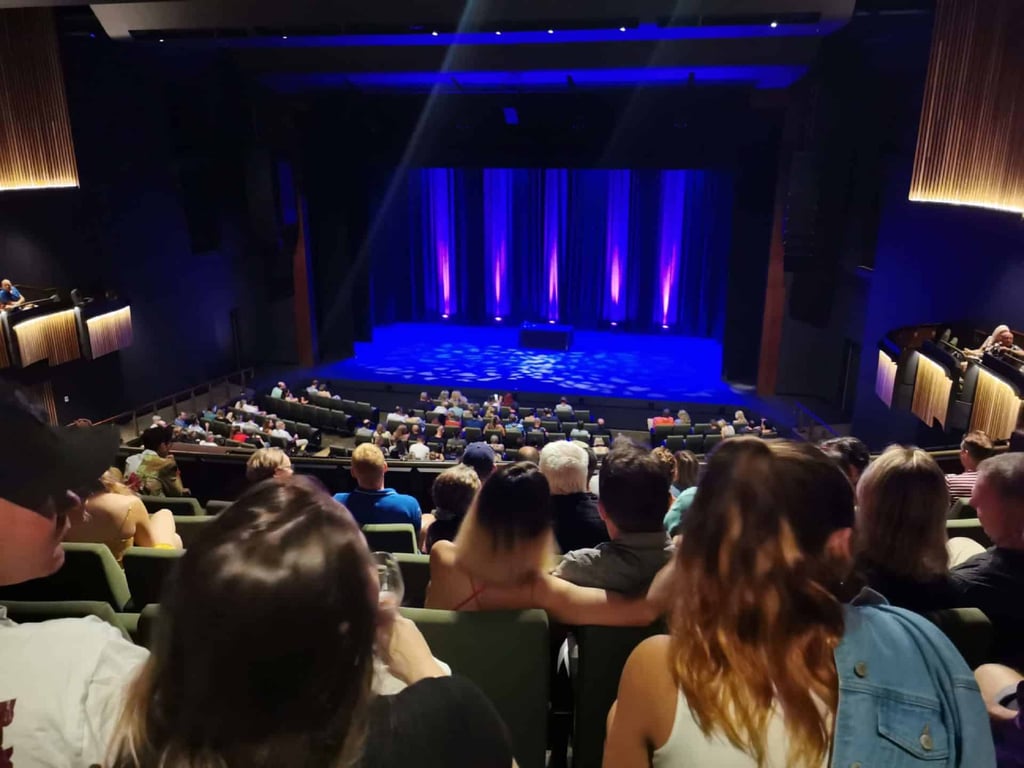 For other performances in Cairns, see what's happening at Jute Theatre Company, Elixir Music Bar for music nights and tapas, or check out Ticketlink for a current list of events at a range of venues around town.
* * *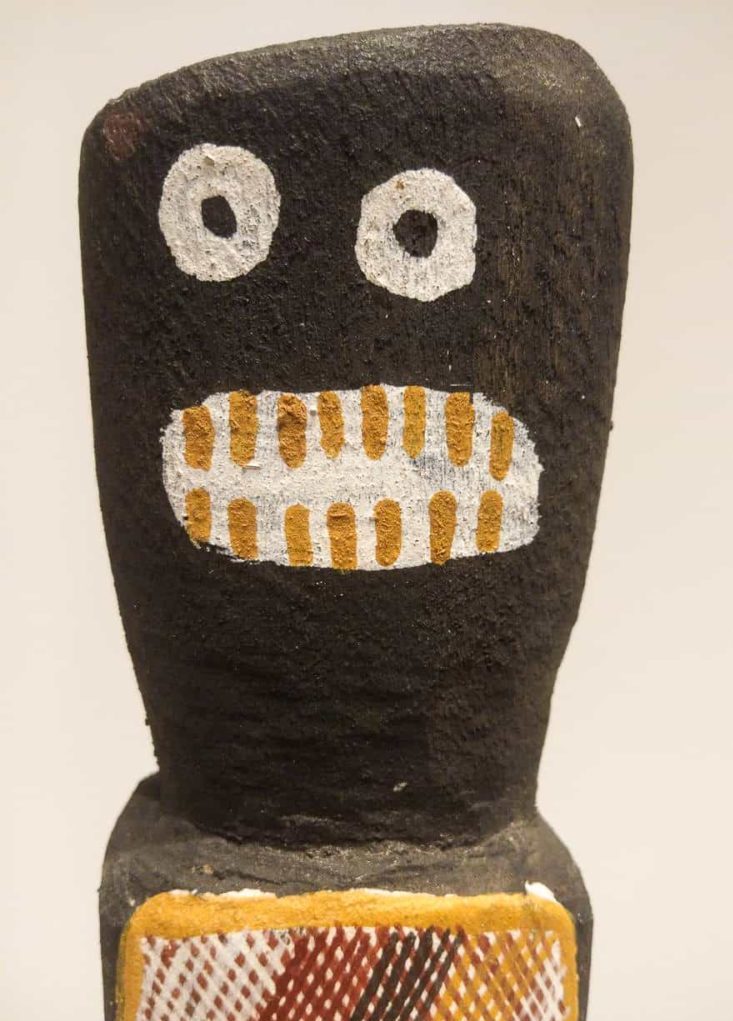 Yikes, that was a long one. Well done if you lasted to the end! I hope you found my article on things to do in Cairns useful. Over the years it's become one of my favourite Australian cities and more recently it's been nice to experience a more local side to Cairns.
If you need more tips on where to wine and dine when you're here, check back again soon! Or if you've got a question don't be shy, comment below or feel free to send a DM.
Like it? Pin it for later!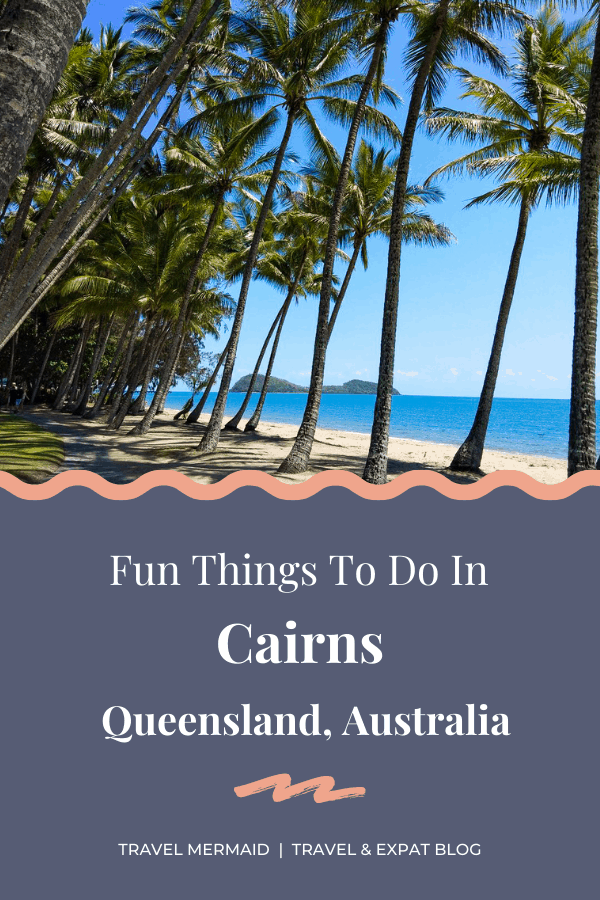 Disclosure: In this article I've included some useful links of which some are affiliates and support the running of this site, of no cost to you. I only recommend products & services I use personally or trust. Thank you for supporting Travel Mermaid.
XOXO