Fancy a trip to a tropical Thai island? After living there for two years and countless holidays, I've rounded up some of the best islands to head to if you're a newbie to the country. 
Thailand has long been on the bucket list for many travellers and has become one of the most visited countries in the world. In fact, Bangkok was ranked the most visited destination  in 2017 and the most visited city in 2018 (and I'm pretty sure most of these people were heading to the islands!)
It's easy to see why: Thailand offers affordable luxury. Millions flock to it's shoreline for that perfect mix of powder-soft sand, warm crystalline water and breathtaking beaches. Couple that together with Thai massages overlooking the ocean, delicious fresh food and world-class hospitality- it pretty much has the complete package.
Even when I lived in Thailand, I barely left! I couldn't wait to check out new islands or revisit the ones I loved. I still enjoy going back now.
It's not all rose tinted glasses though, with an ever increasing number of tourists flocking to its beaches each year. Some parts are becoming increasingly saturated which has seen negative effects on the environment. It's also getting more expensive than it used to be.
But if you time it right, travel sustainably and stay away from the main tourist hubs, then you should still have an awesome vacation.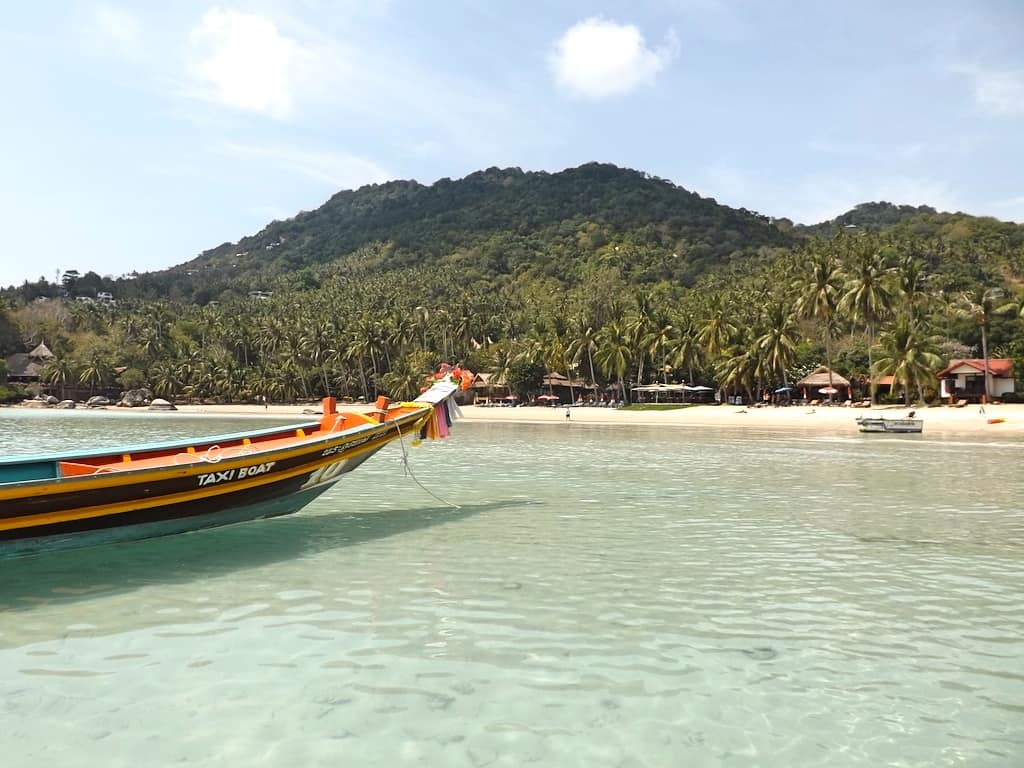 When I first visited in 2013, like many I stayed in the lovely island of Koh Samui. For those less familiar with Asia and particularly families, Samui and Phuket are probably the easiest to get to and get around in, but they're also the most touristy. Both have loads of varying accommodation types- from budget to lux, and many fancier restaurants for people wanting to splurge.
To distinguish between the two, Samui (located on the east coast) is more laid back, quieter and high-end.
Phuket (on the west coast) is generally much busier, but offers more beaches and family-friendly activities.
They're also a great starting point for some island hopping. To name a few famous ones:
Near Samui: Koh Phangan, Koh Nang Yuan, Koh Tao.
Near Phuket: Koh Phi Phi, Koh Lanta, Similan Islands.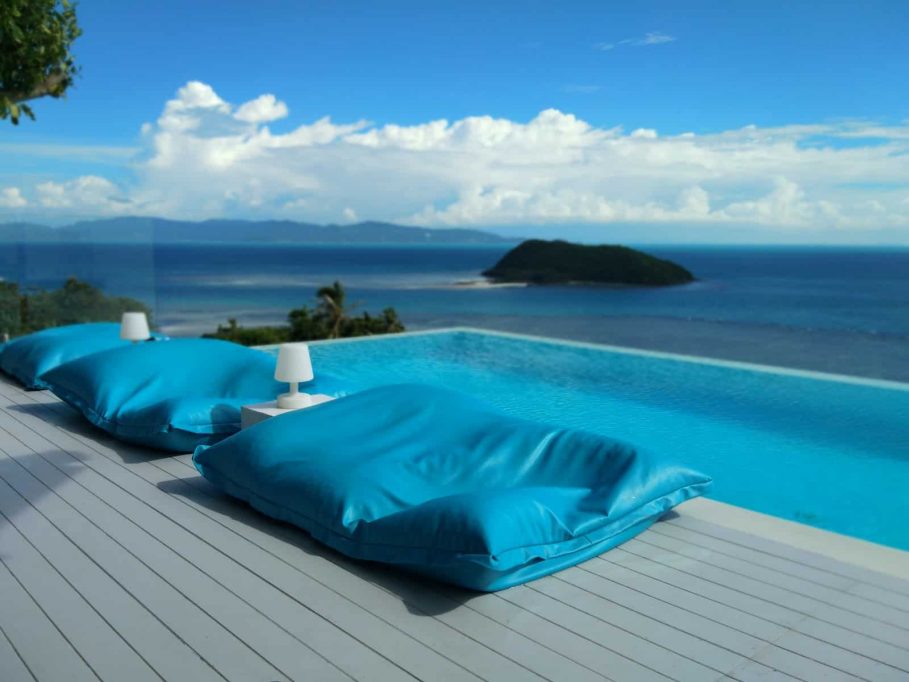 My Top 5 Thai Islands
I put this list together for newbies to Thailand (even though I still love going back to them!) It's a good starting point if you're relatively new to Asia and want a taste of comfortable island life that's catered for tourists.
But if you're feeling more adventurous, why not check out some lesser known islands?! There are over 210 to explore in Thailand! So if you want to feel like Chuck Noland from Castaway, scrap this list and head off-the-beaten track.
Sticking around? Here's a healthy dose of island vibes for ya!
---
5. Koh Chang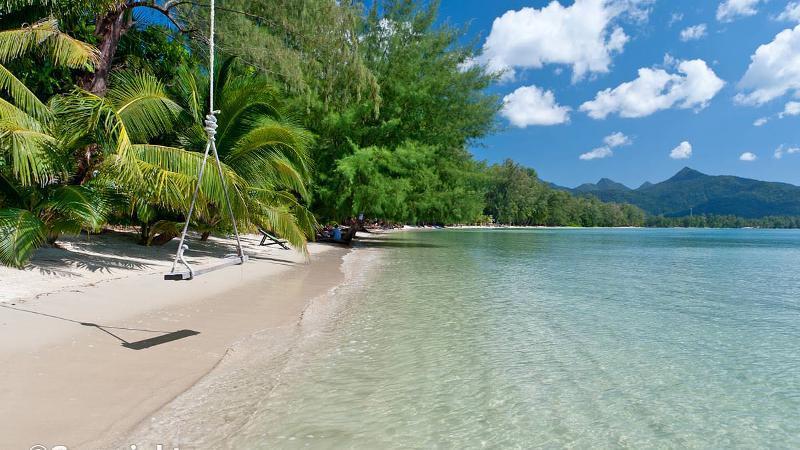 Koh Chang is Thailand's 3rd largest island and is generally overlooked by tourists coming from western countries. A massive perk to that is, it won't be as busy as Phuket, Koh Samui or other popular islands near them. It's also far less 'commercial' and still holds a large amount of local charm.
The things I loved about Koh Chang are the wide-open beaches, chilled Rasta vibes and the locals are some of the most friendly islanders you could meet.
It's not a party place (thankfully) and the regular nightlife scene mainly consists of watching a fire show on the beach or listening to reggae tunes from a beach bar.
Although KC does liven up nicely during 'Songkran' (the Thai New Year.) It's actually my favourite place in Thailand to celebrate the festival because of its small town, local feel.
For other activities, island hopping and snorkelling to nearby Koh Kood, Koh Mak and Koh Wai is a popular pastime (unfortunately snorkelling is not readily available on the island.) Or you can simply head out on a kayak to have some isles all to yourself!

How to get to Koh Chang
Getting there is relatively easy. If you're coming from Bangkok then you have two options. You can jump on a one-hour flight to Trat (near the Thai-Cambodian border) or get a bus, taxi or drive there. Then hop on a car ferry to the island.
Resources:
Search for flights on Skyscanner.
Or check out 12Go.Asia for a comprehensive list of transportation options, from bus + ferry, to taxi/flight + ferry.
---
4. Koh Tao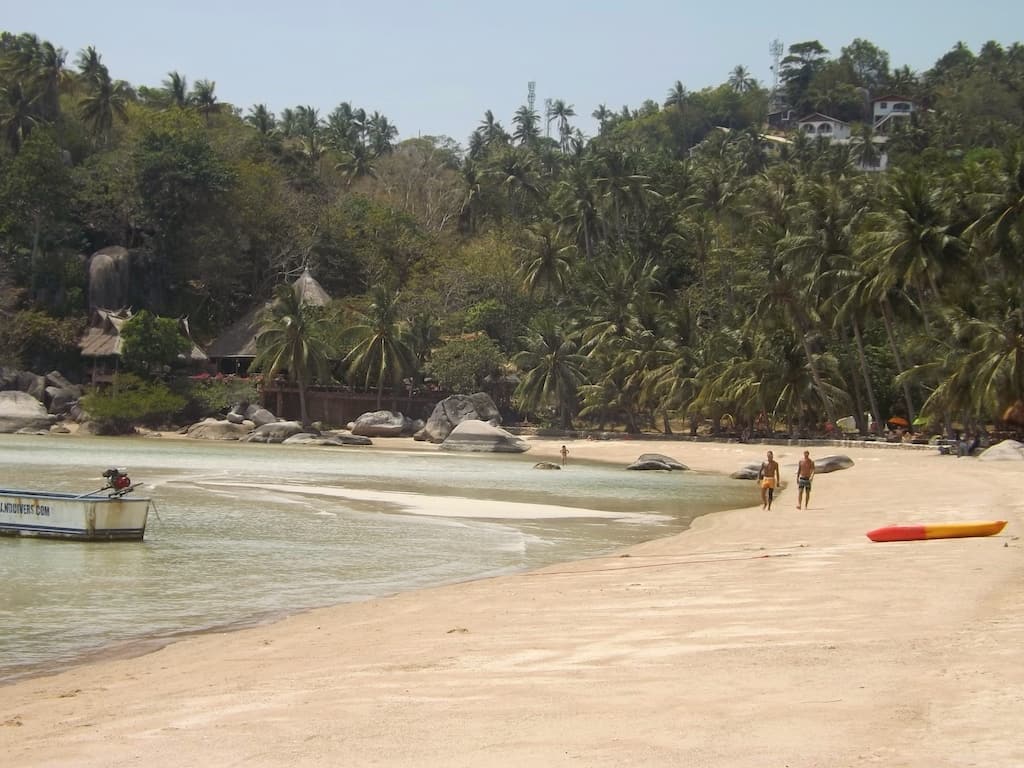 To be truthful, there are things I loved and hated about Koh Tao.
I didn't like the first impressions when I got off the boat. The small pier was overloaded with touts and drivers waiting to pounce- it felt a bit like a meat market.
The potholed roads were also difficult to get around on bike. And the island had more than it's fair share of young, slightly annoying travellers.
But. It was beautiful, and we ended up having a fun time. I think we expected it to be more off-the-beaten track (what, me crazy?!) and therefore less busy which was the problem. It's not!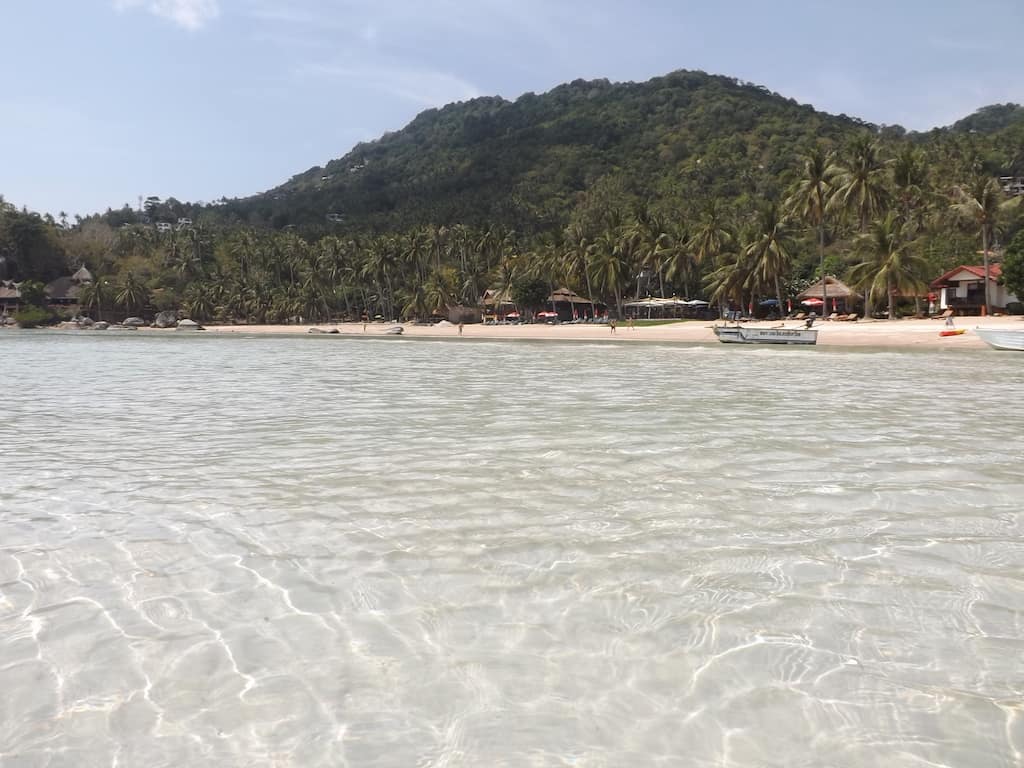 If you're holidaying in Koh Phangan and have time to spare, then I think Koh Tao warrants up to a week of your time.
When most people think of this Thai island, they know it's famous for its diving opportunities. It definitely boasts many great local sites to explore (I hear) and heaps of schools to choose from.
Although a trusted dive master & teacher friend of mine rates Koh Phangan much more highly for diving action. Koh Tao has every Tom, Dick and Harry going to dive there so it can get a tad busy.
Apart from being lined with some pretty amazing beaches (let's not sell that short) AMAZING beaches and awesome snorkelling from just off them, there are plenty of other activities to keep you busy on Turtle Island.
Sports operator Goodtime Adventures offers heaps of action packed thrills, from rock climbing & snorkelling sessions, to powerboat handling courses, abseiling, party cruises, cliff diving and of course, scuba diving.
And then there's also perhaps the second best activity on the island. Fly trapeze 🙌
I know what you're thinking, 'Not my cup of tea because I'm not acrobatic enough'. The Sailor thought so too, but loved it as much as I did. We were both buzzing after a 2 hour session of complete adrenaline and left with permanent Ronald McDonald smiles across our faces! It also started a bit of a trapeze addiction.
Related Read:
Fly Trapeze Review: Adrenaline Fun in Koh Tao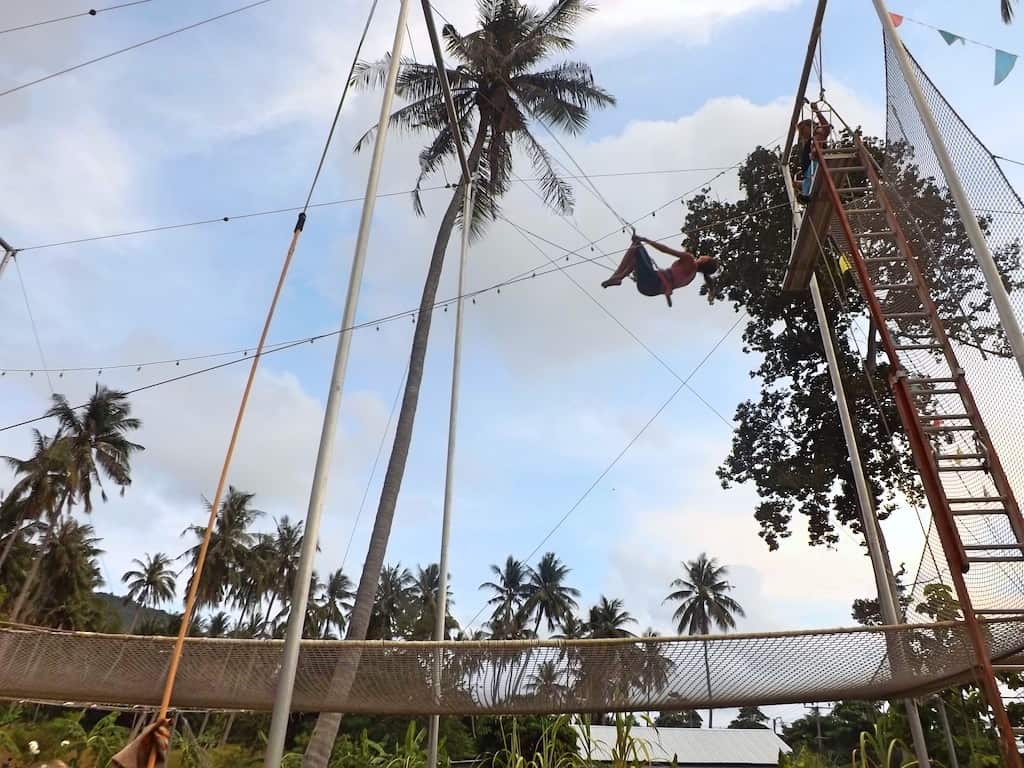 Similarly to Koh Chang another island highlight was again, Songkran, but for different reasons.
Basically, and I'm not a 'party animal' anymore (seriously, I haven't been clubbing probably since this!) but we partied the night away during this Thai New Year and it was heaps of fun.
The Sailor and I headed to Maya Beach Club where Goldie was playing a set. The crowd, tunes and vibes were awesome.
How to get to Koh Tao
It's not the easiest one to get to, but not so bad if you break up the trip by staying in Koh Phangan or Samui.
For a relatively quick-ish journey, you can fly to Chumphon airport on the mainland (1h10 from Bangkok – no direct flights from KL). Then take a bus to Matapon pier (about 35mins) and grab a boat over (about 2h45).

Similarly to above, fly to Surat Thani on the mainland (

1h10 from Bangkok

– no direct flights from KL.) Then take a bus to Donsak pier (1.5 hrs) and

grab a boat over (about 4.5 hrs). This one is a big long though.

The most expensive but quickest option is flying to Koh Samui (1h05 from Bangkok or KL). Then grab a boat to Koh Tao (between 1.5-3hrs, depending on the time of day.) There are numerous ferry operators and piers to choose from in Samui.
The longest but cheapest option is taking a train or bus to the pier from Bangkok or KL. (However, I've been there, done that and it was a long ass ride! I wouldn't do it again…20s not 30s people!)
Resources:
Search for flights on Skyscanner.
Or check out 12Go.Asia for a comprehensive list of transportation options.
---
3. Phuket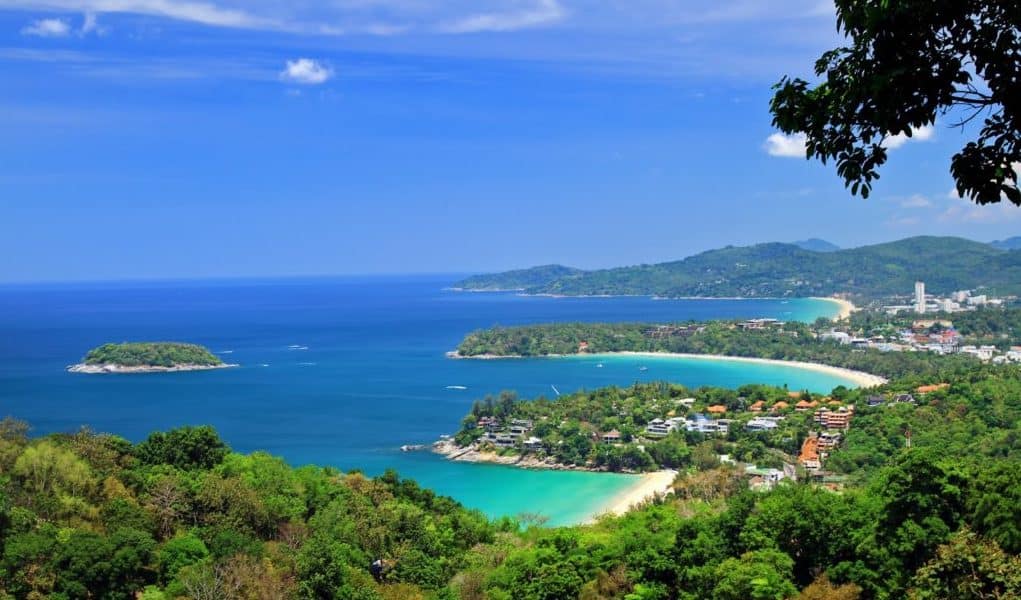 Phuket is definitely the busiest island and we had our reservations about visiting it initially.
A few teacher friends said they weren't keen on it, saying it was too commercial and busy. But then we found out that they were staying in Patong!
Staying in Patong is a bit like going to Benidorm or Ayia Napa and then complaining about all the chavs and bogans.
If I could urge you, avoid Patong! Apart from being commercially busy, it felt a bit seedy and grotty like Pattaya (the sex-pat capital of Thailand.)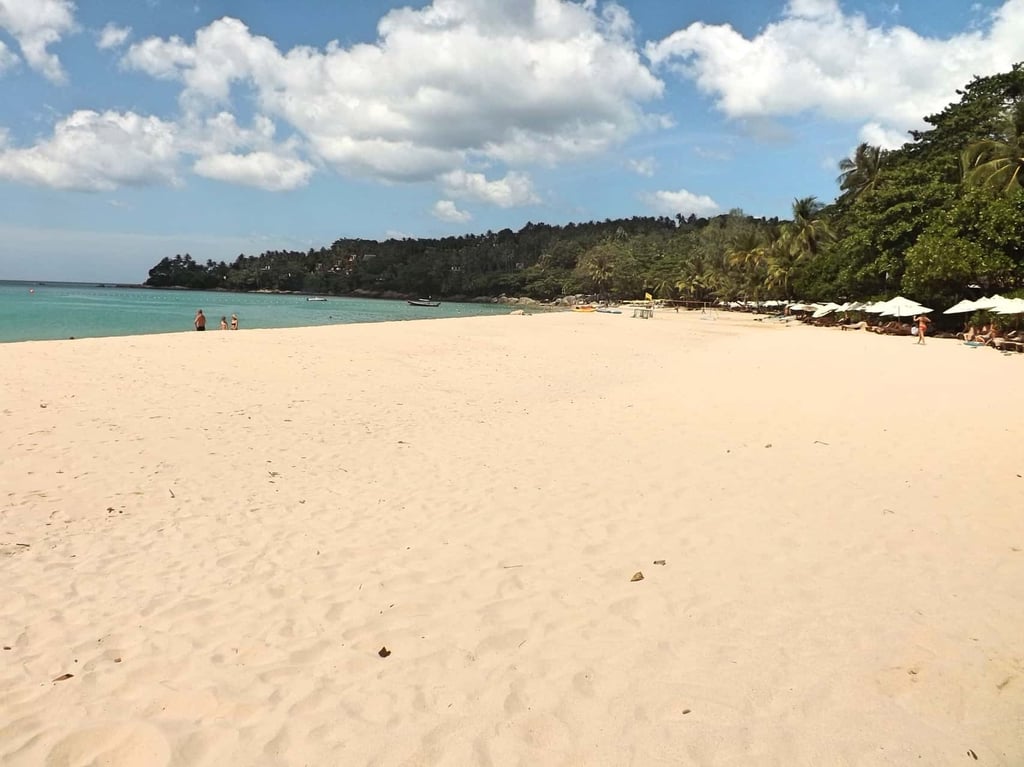 Phuket is Thailand's largest island and the most developed. It's basically been built for tourists, so you wouldn't come here for a taste of authentic Thailand, barefoot luxury or small island vibes.
Whilst it's the most touristy and visited island in Thailand (making is more expensive), it's a bit like a pick-a-mix in that it [almost] offers something for everyone [bar what I mentioned above!].
Tip: It's probably best to avoid coming here during the peak season in December-January and within the western summer holidays from July-August. Apart from being even pricier, it can get pretty busy.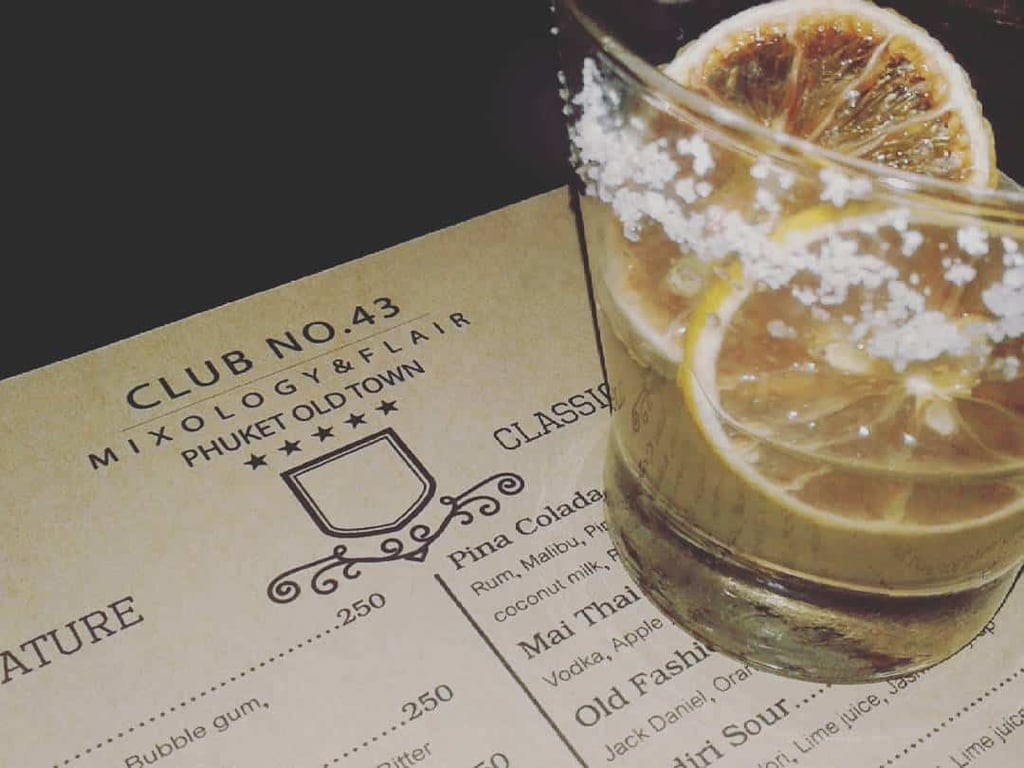 One thing it has over all the other islands is the old town. We loved spending a few nights here at the start of our stay.
The historic centre is lined with characterful Sino-Portugese shophouses that have been converted into modern hotels, shops, restaurants and museums. It had a completely different ambience to the rest of the island, and was like a Thai version of a quaint European town.
There are also some top notch cocktail bars and restaurants not to be missed, as well as regular markets.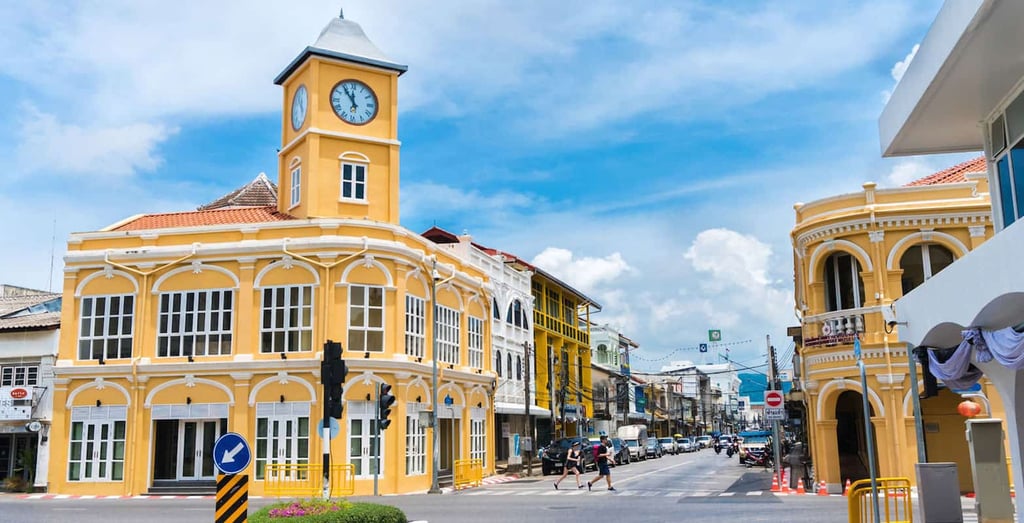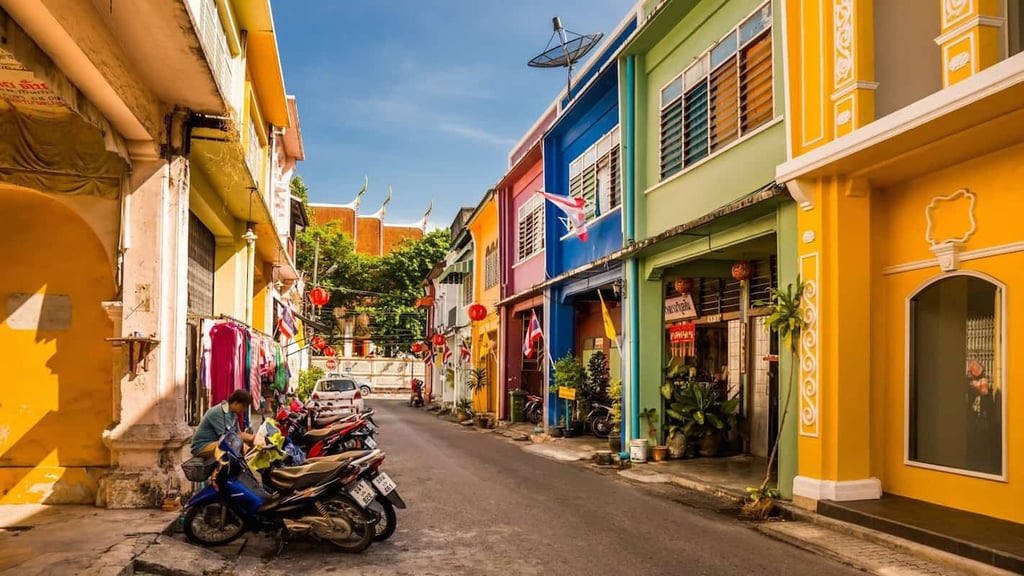 Other activities on the island are not limited to: wake-boarding, zip-lining, fly-trapeze, kiteboarding, water parks, shopping, beach hopping, clubbing (with top DJ's), dining in fancy restaurants- you name it.
Tip: Many people start in Phuket then go on to explore other islands around. Try to get off the beaten-track and find the less touristy ones!
How to get to Phuket
Getting to Phuket is a doddle. Book a cheap Air Asia flight from BKK (1h20) or KL (1h25).
Resources:
Search for flights on Skyscanner.
Or check out 12Go.Asia for a comprehensive list of transportation options.
---
2. Koh Phangan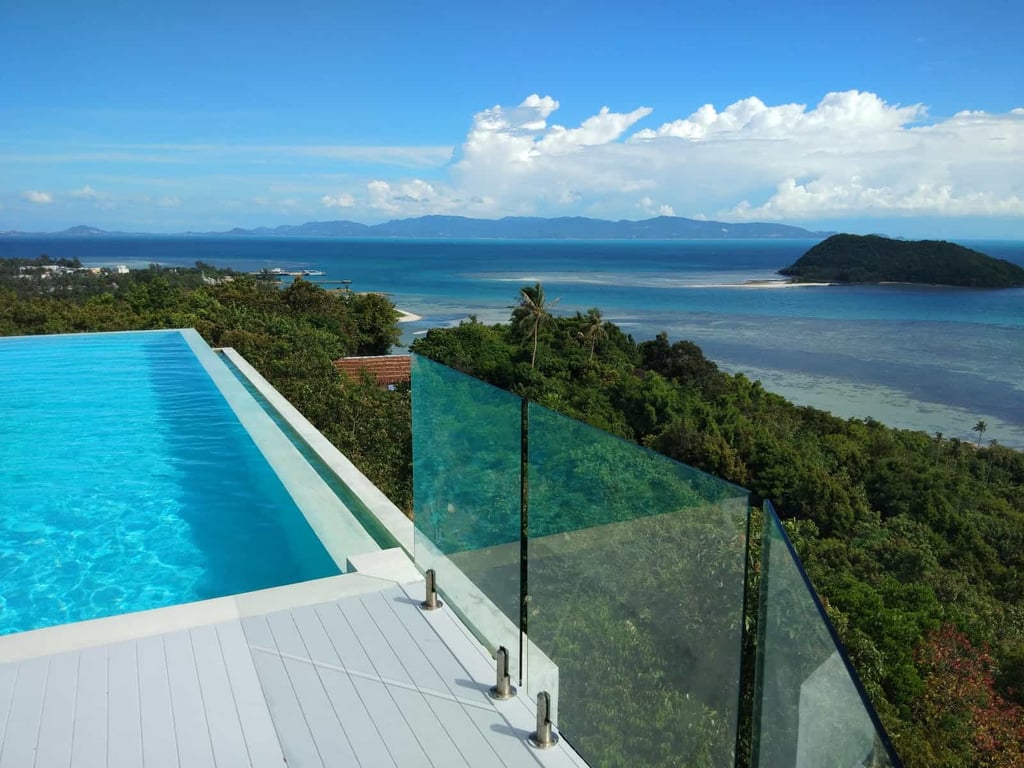 And like the rest of you, I nearly dubbed Koh Phangan as being nothing more than a party island with ravers during the Full Moon Party.
How wrong I was!
I've visited this island twice for a holiday and it has quickly become one of my faves. It is SO much more than the Full Moon Party, trust me. If you visit after the FMP and stay away from Haad Rin beach (easy to do) then you'll surely love it too.
Tip: Similarly to Phuket, it gets busier during the major holidays. But unlike Phuket, it's not as crowded or commercial!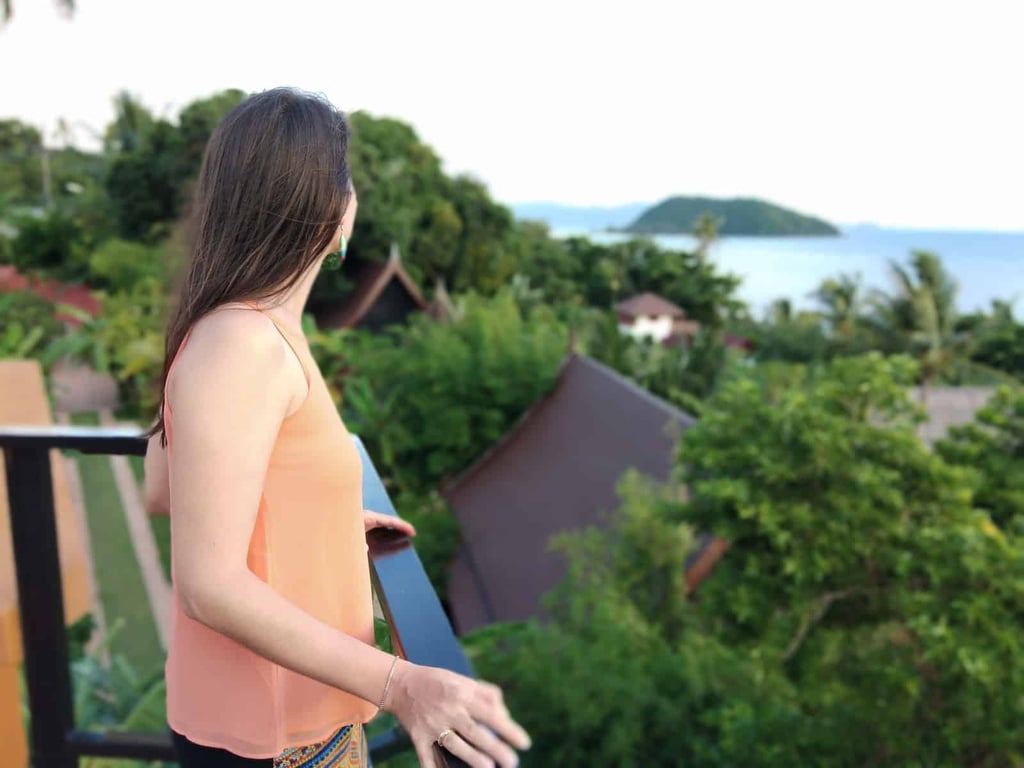 Koh Phangan sits just north of Koh Samui and is Thailand's 5th largest island. It used to be dubbed a hippie, backpacker place with lots of low-end accommodation. But all that's changing.
Whilst cheaper stays can be found, theres plenty of mid-range options to suit all budgets and a growing number of higher end resorts.
Although thankfully, it still stays faithful to it's laid back, hippie vibes. You'll love KP's great mix of really friendly locals & expats. Heck, if I was a digital nomad, I'd be here!
Related Read:
Best Value For Money Hotels in Koh Phangan
There are countless beaches to explore that aren't overcrowded- my favourites are Bottle Beach (perfect for spending a few nights), Haad Yao and Thong Nai Pan Yai.
Pretty decent snorkelling can also be experienced in and around the island (head to Mae Haad for some coral and tropical fish just off the beach).
We loved driving around on a scooter- the roads are scenic and in good nick- with more than its fair share of stunning viewpoints. (A super hire company is Easy Bikes if you go.) 
Another pleasant surprise about KP are all the various retreats. If that's your jam, then it offers a whole range of yoga, detox and general health retreats.
For keen kiteboarders, the island also offers ace conditions when the wind is up, particularly for beginners like myself. I just recently got back from doing an IKO accredited course there and it was the best holiday experience I've had in a while.
Related Read:
Koh Phangan Thrills: Kiteboarding Asia (KBA) Review
Whilst Koh Tao is synonymous with diving, it is not the only option. If you're keen to dive without the 'meat market' feel (huge crowds), then Koh Phangan could be your place. There are many reputable dive schools and great local dive sites to explore.
And if you're keen for some decent nightlife, then skip the Full Moon Party (unless you haven't been before…everyone should check it out once) and head to some recommended by the locals, like: the Half Moon Party, The Waterfall party (set in the jungle) or Ku Club for one of the headlining DJ's.
How to get to Koh Phangan
Check out my article for a full low-down on how to get there from Bangkok and Kuala Lumpur.
---
1. Koh Lipe
Often described as the Maldives of Thailand for its powdery, white sand that crunches between your toes and crystalline water, Koh Lipe is a little gem in the Andaman Sea.
I first came here a little over a year ago at Christmas and was blown away by its beauty and size. Koh Lipe is nice and small (approx. 2.5k by 3.5k) so getting around by foot is easy and nowhere is too far. It exudes those small island vibes that the larger islands are missing and [almost] offers barefoot luxury.
However.
Like many Thai islands before it, Koh Lipe has seen a surge in tourism and development in the past decade. I went back again recently in February and was quite shocked at how many more tourists there were, at almost double the size. And it wasn't even the peak season.
Whilst it's still stunning and definitely not as busy as other islands in the north of the Andaman (because it's the farthest island south), you may wish to consider splitting your time between Lipe and quieter Koh Adang which is a 10 minute boat ride away. If secluded beaches are your thing. 😉
Or why not be adventurous and venture even further afield! There's heaps of other coral lined islands in the Tarutao National Marine Park. If I were to come back again, I'd definitely check them out.
But nevertheless, if you do head to Lipe, make sure you're that fantastically sustainable traveller I know you are!
Related Read:
How To Be A Sustainable Traveller in Thailand's Koh Lipe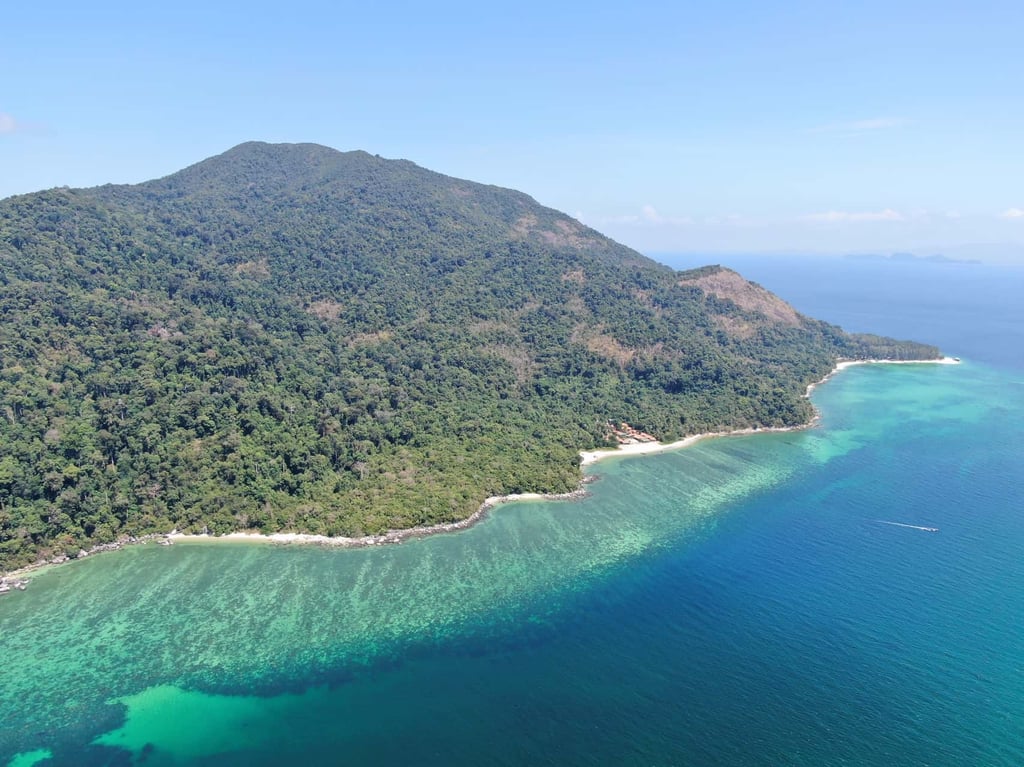 Apart from beach bumming, there's good snorkelling to be had around the island. When we came the first time, we also went on a bioluminescent plankton trip which was quite cool. (But maybe don't expect it to be like 'The Beach' scene where Leo DiCaprio and 'Françoise' hit it off, or as magical as pictures you see on advertising displays!)
Kayaking is another great way to hit the water and see Lipe's stunning coastline. Or you can hop over to Koh Adang for the day, which has great jungle trekking. There's a popular hike on the island that leads to a waterfall and an impressive viewpoint overlooking Lipe. You're also more likely to find secluded beaches here!
Lipe's slowly growing a number of more fanciful restaurants to dine at (try Italian restaurant Capriccio) but some of the best food you can have is at the less fussy seafood BBQ joints along walking street (try 'Ja Yao'). We also loved dining at Castaway Resort located on Sunrise Beach, which is our recommended place to stay.
Staying out late? If you're after a beach bar with great tunes, then check out 'Maya Bar'. If it's not ram packed in the peak season or a weekend, and if the Thai owner is on the decks, then you're guaranteed a great night.
How to get to Koh Lipe
Koh Lipe is one of the easiest Thai island to head to from Malaysia as you can get a boat over from Langkawi during the dry season (October to end of June).
Dry season: Take a flight from KL (1h10) to Langkawi island (no direct flights from Bangkok). Then take a boat to Koh Lipe (1h30.) Or alternatively, you can take the long boat ride down from Phuket, but this takes about 5-6 hours.
Monsoon season (July to beginning of October): You'll need to take a ferry from the southern Thai mainland at Pak Bara Pier.
Resources:
Search for flights on Skyscanner.
Or check out 12Go.Asia for a comprehensive list of transportation options.
---
Thai island o'clock? Pin it for later!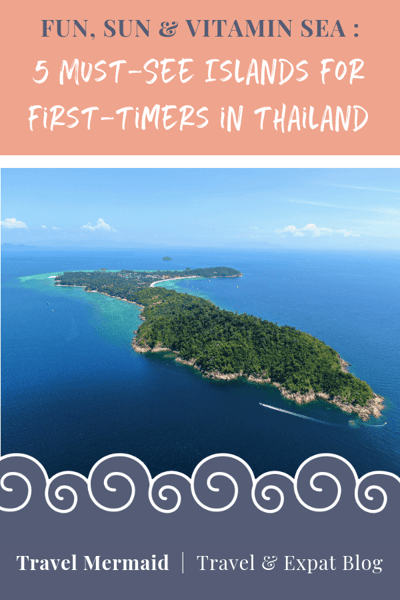 ---
Fancy checking out an idyllic Malaysian island?
10 Ways to Experience The Best of the Perhentian Islands
XOXO