If you're seeking a day trip from Cairns to a stunning tropical island, then hopping on a quick and relatively cheap ferry over to Fitzroy Island on the Great Barrier Reef has got to be one of the best, and best value. In this post I'll be sharing tips from the beaches to the bush, guiding you on the prime snorkelling spots and hiking trails, plus all the other need-to-know info.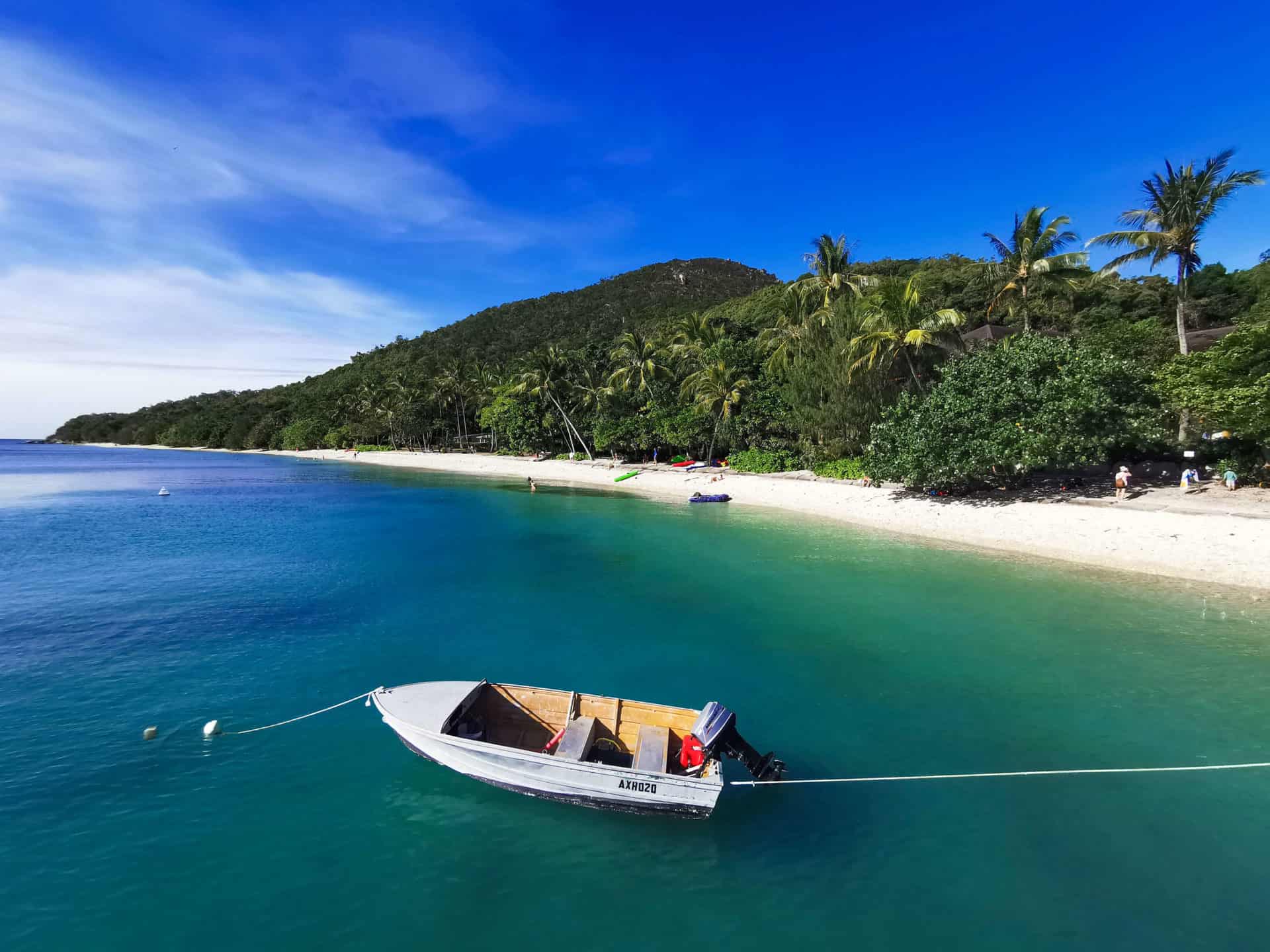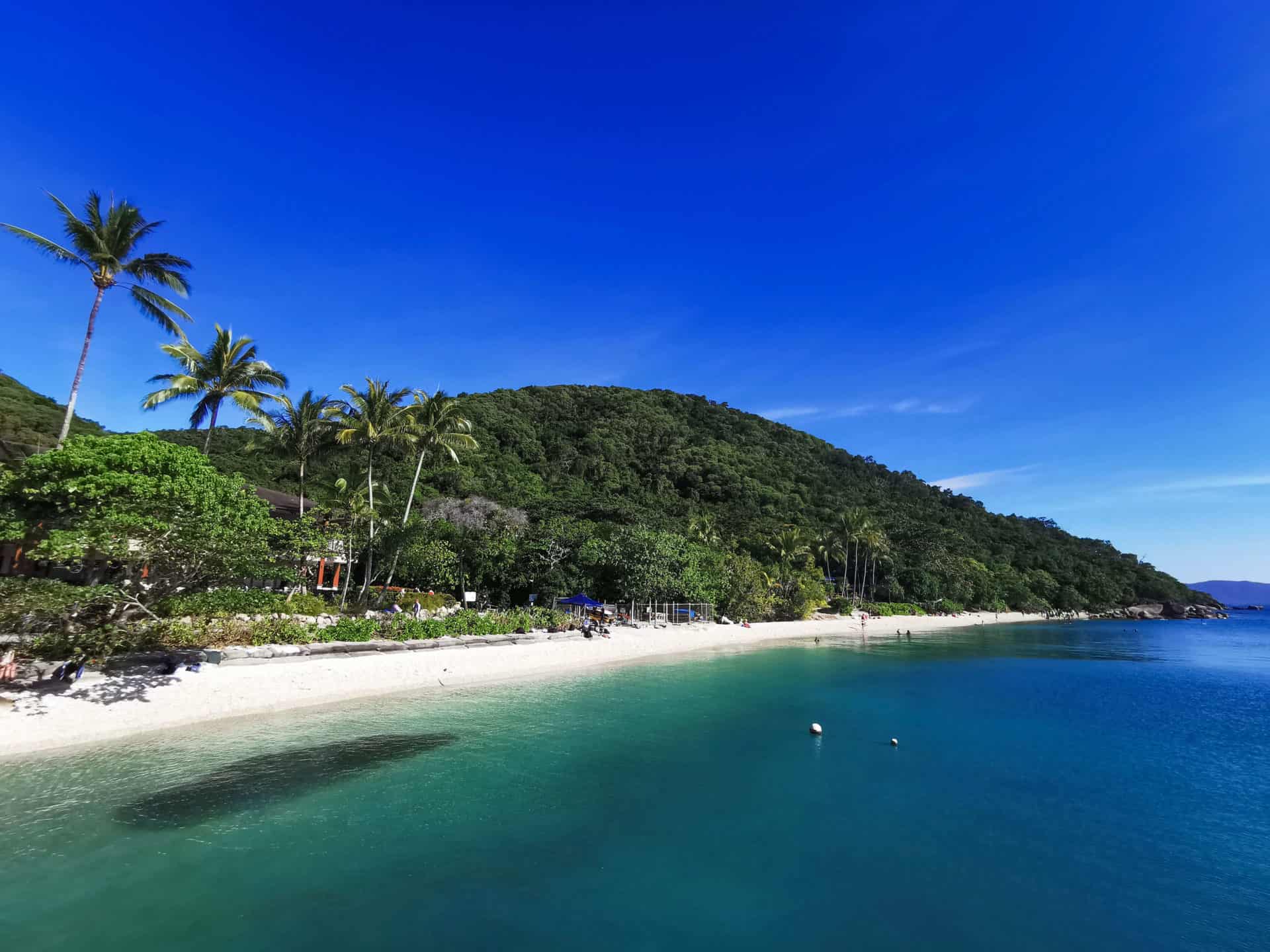 The first (and last) time the Sailor and I visited Fitzroy Island was for a camping trip nearly seven years ago, and we've been keen to return to this beautiful local gem. Though we've lived in Port Douglas for the past two years, we've only managed a couple of visits to the Great Barrier Reef as day trips are usually only available via a tour group (unless you have your own boat, we don't), which is quite a pinch on the wallet. On average it sets you back about $220 per person for a full-day trip and to see any decent coral you need to visit the Outer Reef where the boat journey takes between 1.5-2 hours, one-way.
But from Cairns there's a few more options. Fitzroy and Green Island are the city's only two local isles, accessible in just 45-minutes. The great advantage is that you can reach them by ferry without having to fork out for a tour. We decided to head back to glitzy Fitz as I remember it feeling less busy and we wanted to walk the 4k hiking trail once again. A half day return ferry to Fitzroy Island cost $65 or just $85 for a full day, making it a very affordable trip to The Great Barrier Reef with minimal travel time.
Since we've been in limbo here for a while as we wait to relocate to WA (due to border closures thanks to you know what) it was the perfect opportunity to head on over.

What To Expect From A Day Trip To Fitzroy Island
Fitzroy Island is even better than I remember in both looks and activities. As soon as we docked at the jetty it felt like I was back on a tropical island in South-East Asia. The ocean was butter-flat and glistened a deep turquoise and cyanic blue. The coral beach was gorgeous and we saw a large school of fish through the crystal-clear water by the jetty.
The island is 97% National Park so it's virtually untouched, and the vibrant green hilly interior is stunning. The wild beauty of the island reminded me a lot of the Perhentians on Malaysia's east coast.
However what surprised me the most was the coral reef we saw around Fitzroy.
When we visited before, we only snorkelled at Welcome Bay on the right side of the jetty and didn't see any noteworthy reef. I also watched a docco last year called 'Chasing Coral' which showed how a large patch of reef on the island had sadly been bleached to death during the 2016/17 El Niño heatwave, so I presumed that snorkelling here wouldn't be great. But, I was very pleased to learn that this wasn't the case.
We found an awesome spot with healthy coral gardens and a large diversity of marine life- from a range of gorgeous pastel-coloured corals, to giant clams and heaps of fish species, which was truly incredible to see. It wasn't as diverse as the outer reef trip I experienced from Port Douglas, but I don't think many islands will be able to rival that (the Outer Reef really is something else), however it was still super awe-inspiring.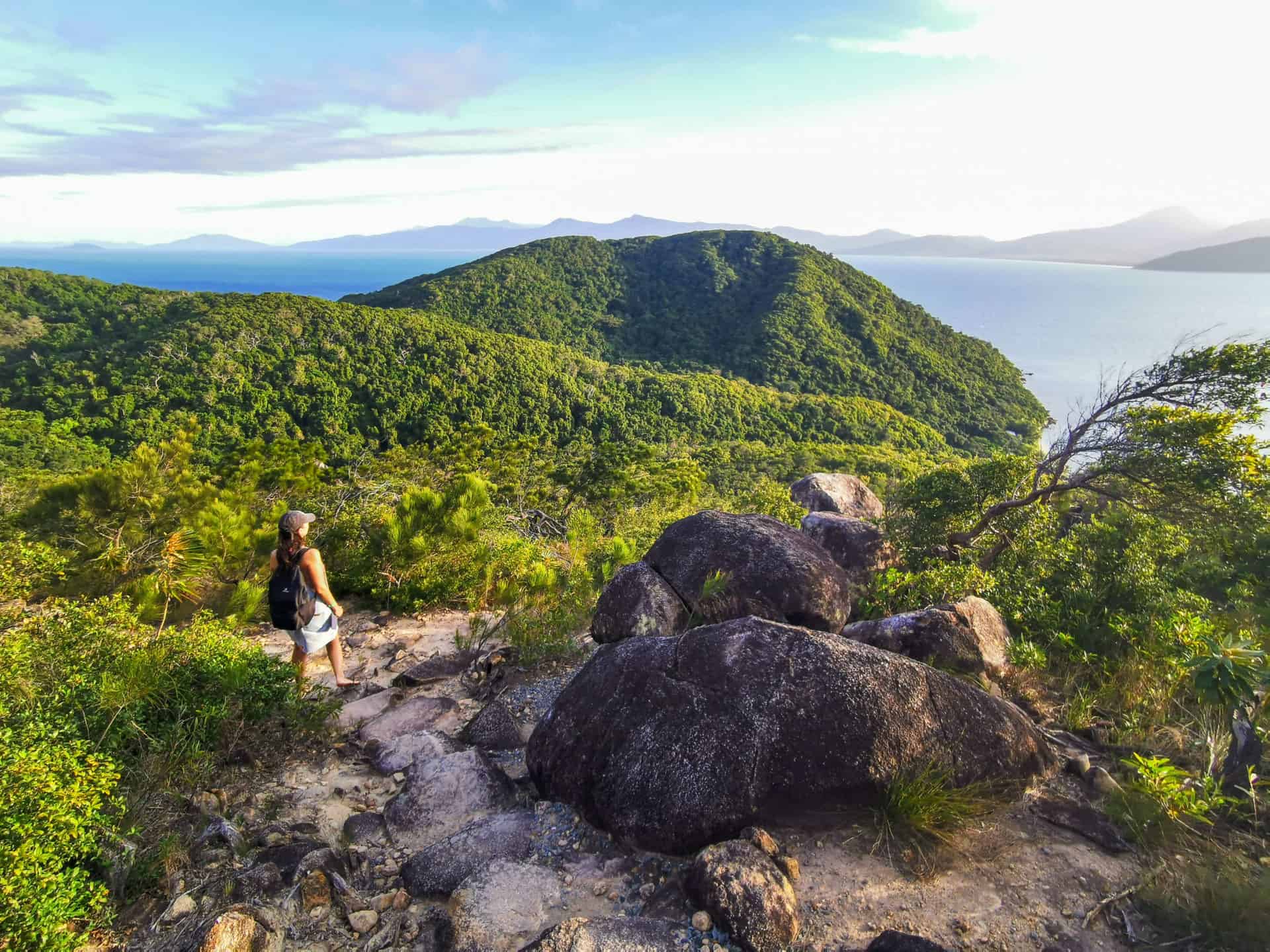 After all the beach action, we took a really cool hike along the Summit Track which is a sight for sore eyes. I enjoyed it more this time around as I wasn't much of a hiker 7 years ago, lol. It's now easily one of my favourite hikes in Far North Queensland, and I've done a fair few of those! (Check out my favourite hikes in Cairns, Port Douglas, Atherton Tablelands or the Daintree). Incredibly we didn't see anyone else on the trail so had the hills all to ourselves.
Best Snorkelling Spots on Fitzroy Island
When we were on the ferry, one of the crew members suggested a few things to do on Fitzroy Island and tips on places to snorkel.
As it was low tide when we arrived, she suggested heading straight over to Nudey Beach for a snorkel and said it was "amazing", so we did.
There are four walking trails on Fitzroy Island, and Nudey Beach is accessible via a simple 600 meter path through the rainforest. It's a bit of a rocky trail but nothing strenuous and we did it easily in 10 minutes wearing thongs.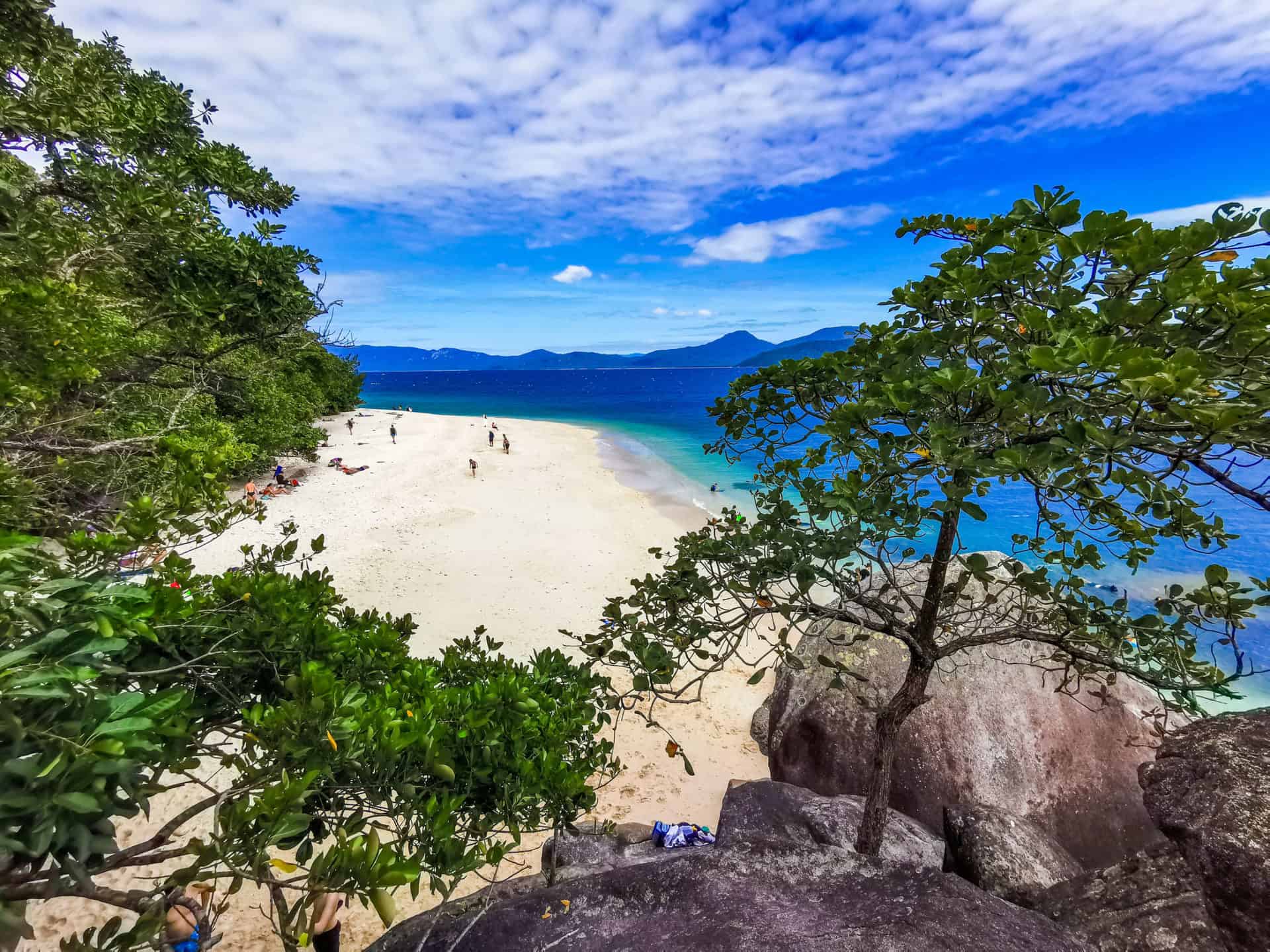 Nudey Beach
Despite its name, Nudey Beach isn't actually a nudist beach, so you can leave your kit on folks! I've read a couple of reasons on how it got its suggestive name… either it's in honour of a former Naval Vice Admiral called 'Sir Reginald Nudey'. Or the other less PG theory that I prefer is that back in the day when there was a large-r hippy population in Cairns, people used to enjoy this beach by baring their buns. I can see why as it's a little out of the way from the main strip.
Anyhoo, more recently Nudey Beach was voted as Australia's Best beach in 2017 due to its untouched natural beauty and the fact that it's so easily accessible, yet doesn't get busy. It certainly is pretty, and unlike Welcome Bay there's not just coral here but some sand to sink your toes into.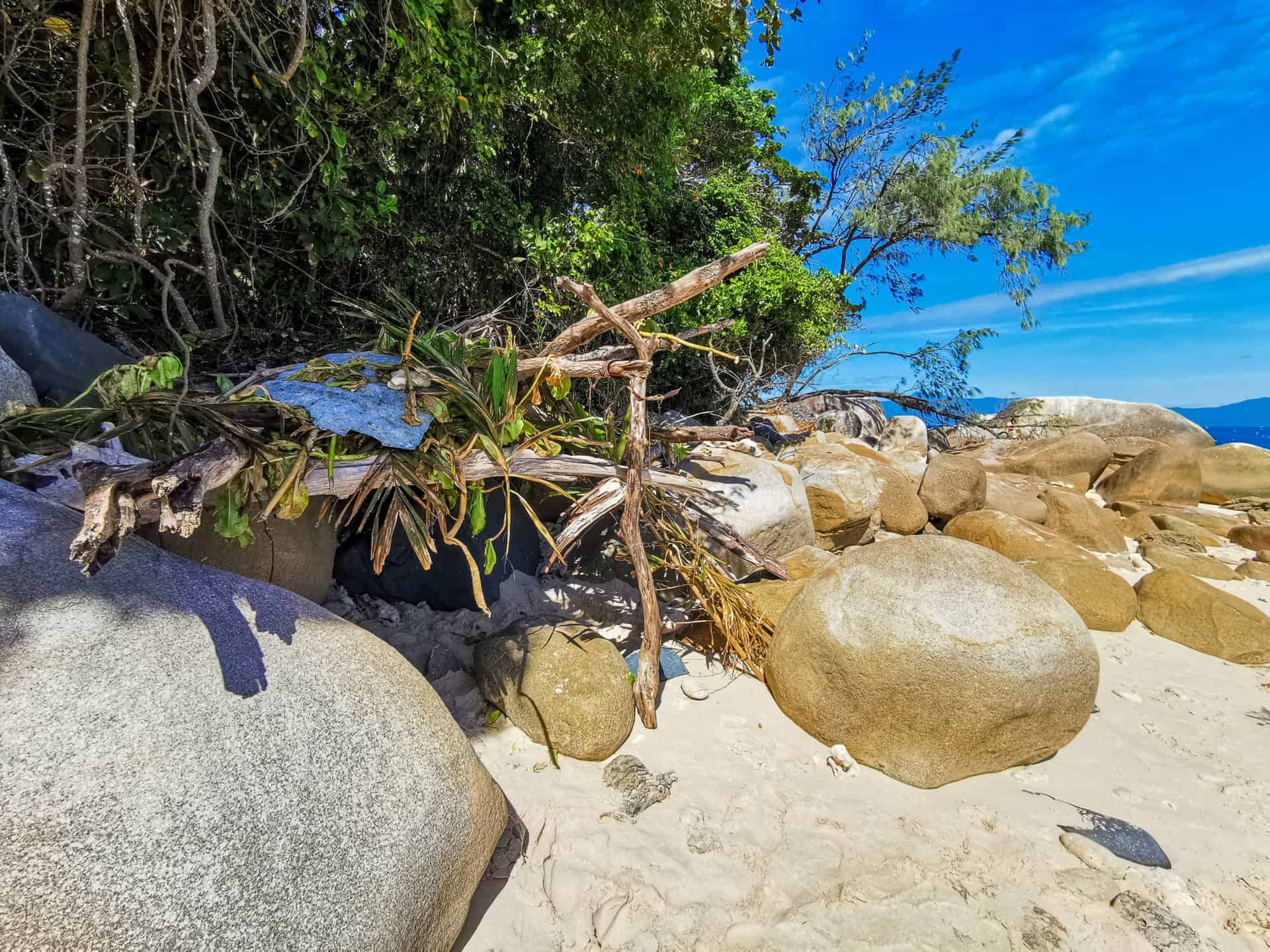 The main stretch of Nudey Beach has some decent snorkelling and I saw one of the biggest plate corals I've ever seen, about a metre and a half long! The coral here is quite deep though so it's hard to get a good visual, but it's definitely worth checking out.
As we wandered to the end of the beach, past the first set of rocks, I spotted a few snorkellers in the water past a second scattering of rocks so thought this could be a good spot too. I asked a couple coming out of the water if the snorkelling was any good and she said "okay. I saw one big fish", though she didn't have a mask on so I'm glad I didn't pay attention to that review!
We entered the water and swam around the rocks to see what we could find. As we travelled up the current, we saw more and more gorgeous coral and marine life, it was amazing! The wind was up so the water was quite choppy and got a bit cloudy, but because it was a nice shallow area we saw everything up close. I think this is possibly the best place to snorkel on the island and there was barely anyone there as I don't think many people knew about. So let's call it a secret spot. 😉
Now time for some coral spam.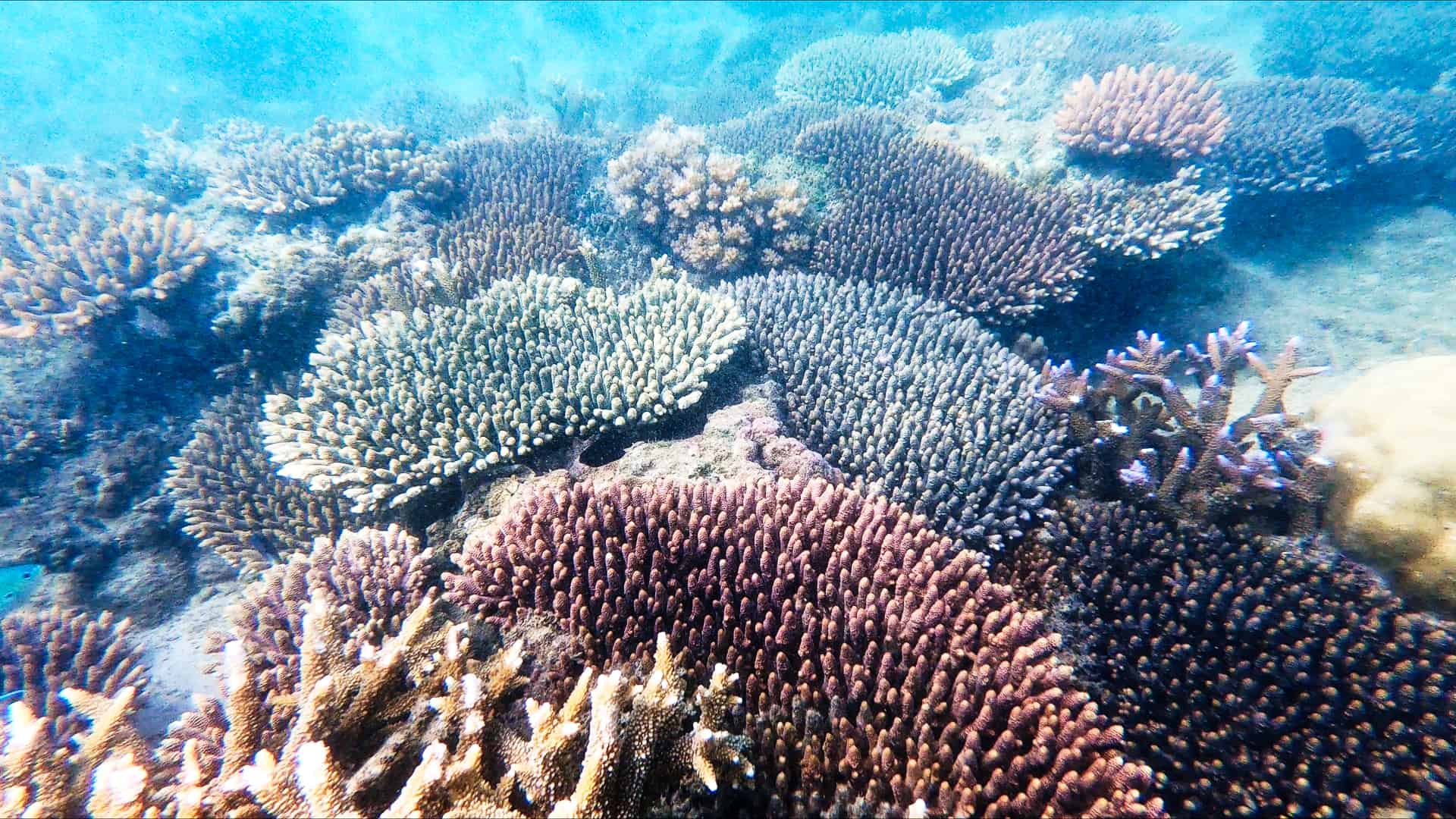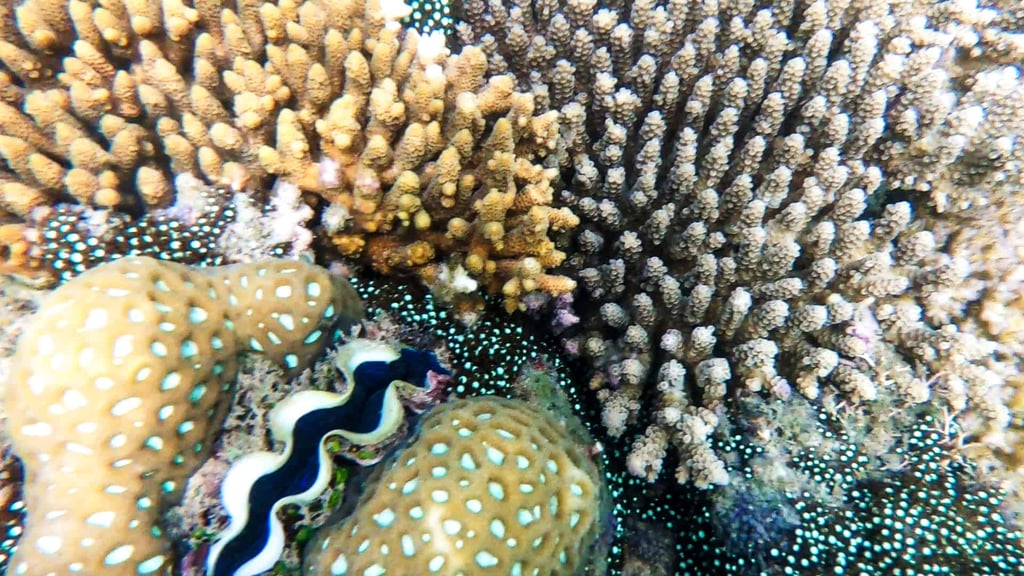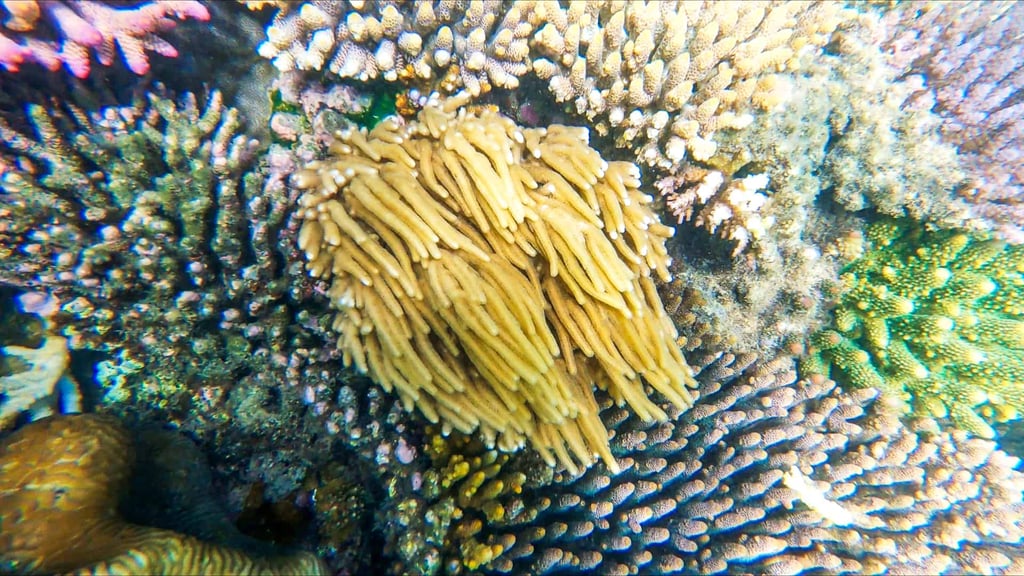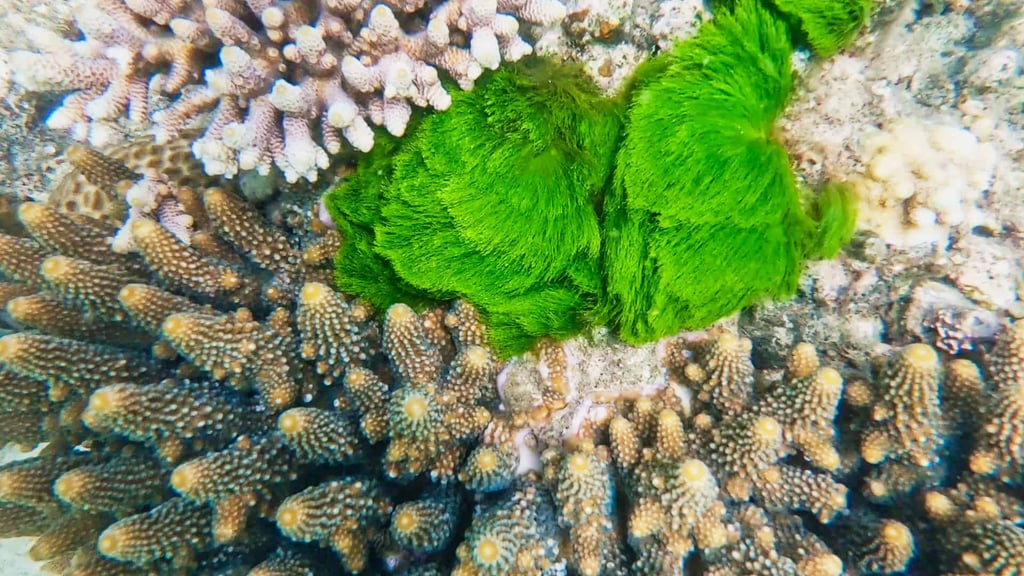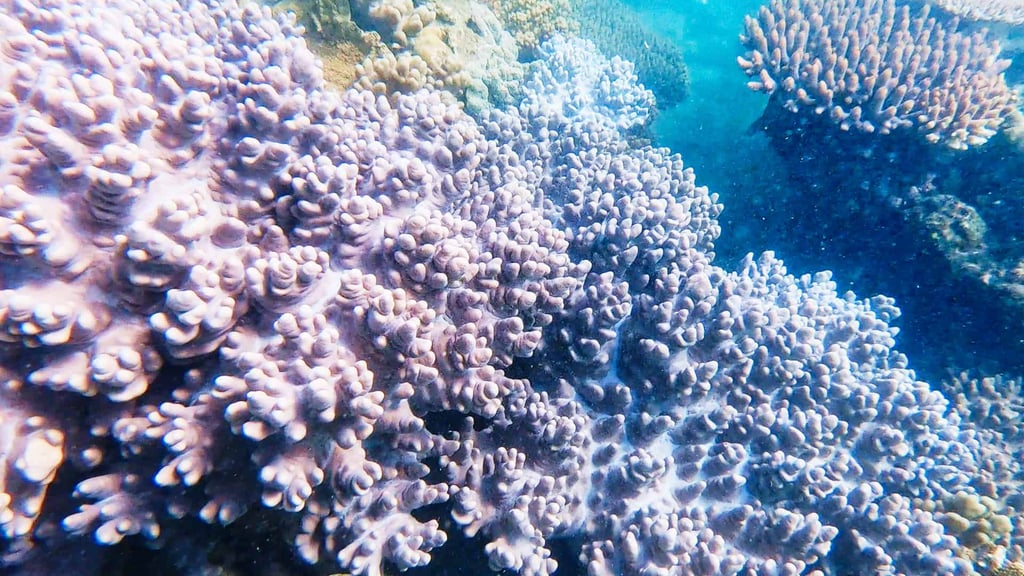 We didn't venture all the way up the reef as the current got a bit strong. Once I stopped to catch my breath, the Sailor started seeing me drifting away so called us back to the beach! We would have been fine though (Sailor can be a bit too cautious) and I saw people go further up, but it's not a spot for little kids or those who aren't moderately good in the water.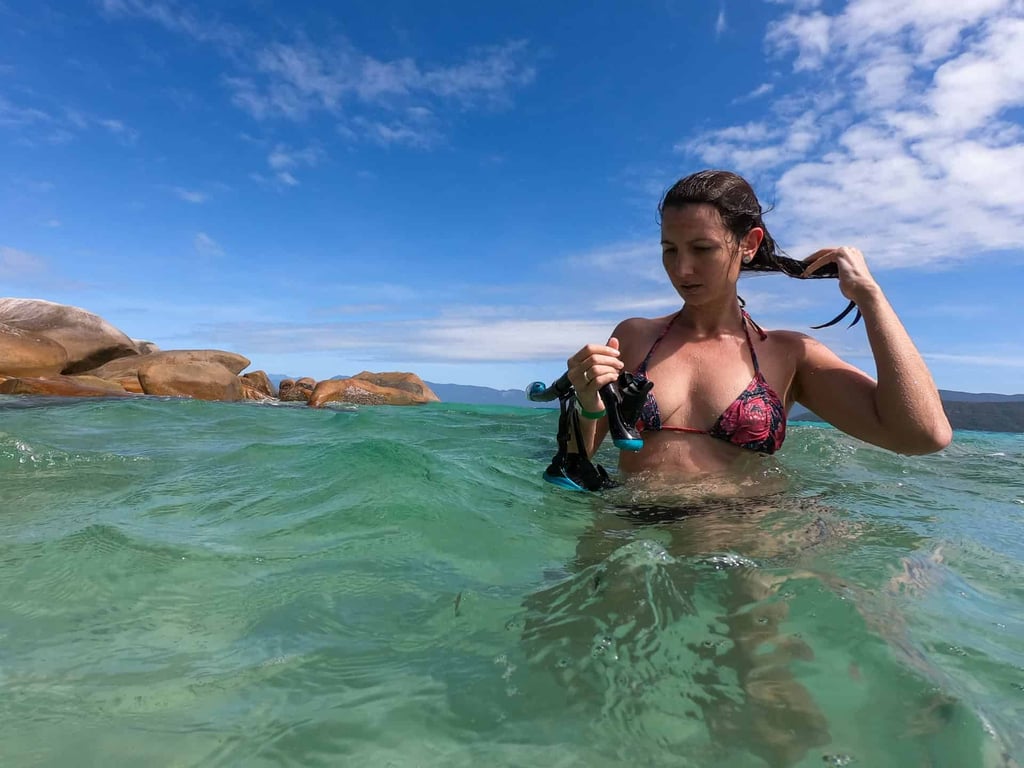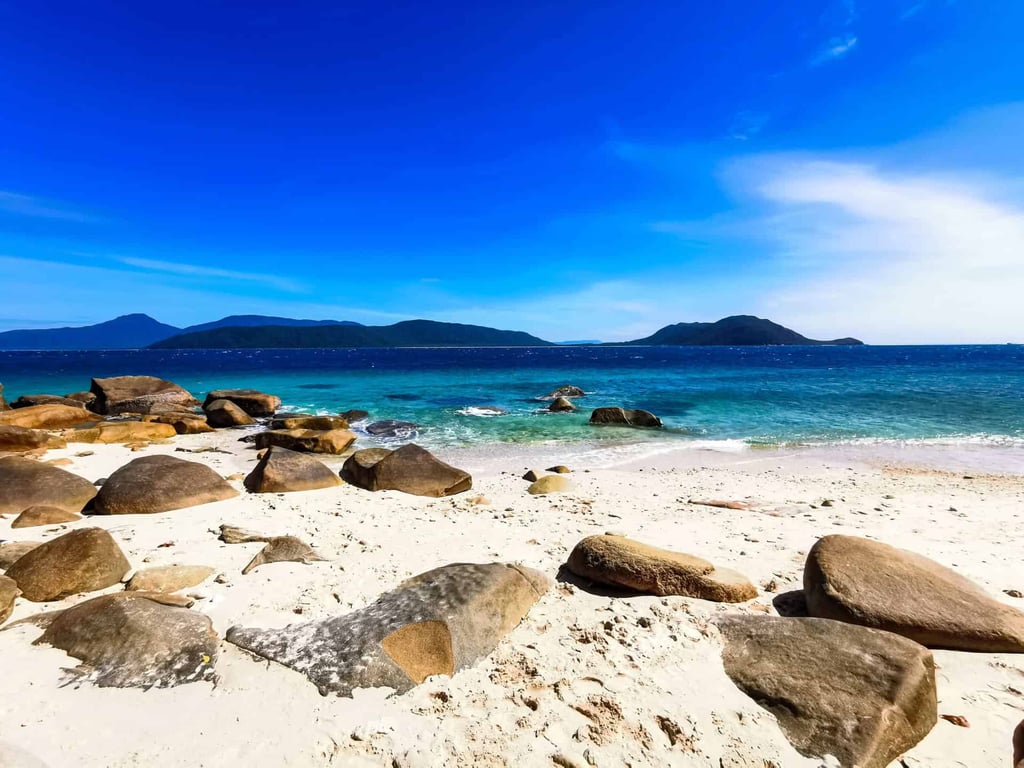 Shark Fin Bay
Thankfully another deceiving name, Shark Fin Bay is named because of a rock there that looks like a shark fin. It's not been labelled on the new Fitzroy Island map, but it sits just on the right side of Welcome Bay by the rocks (under the Turtle Rehab Centre).👇🏼
Or you could just take a look at the map I made here!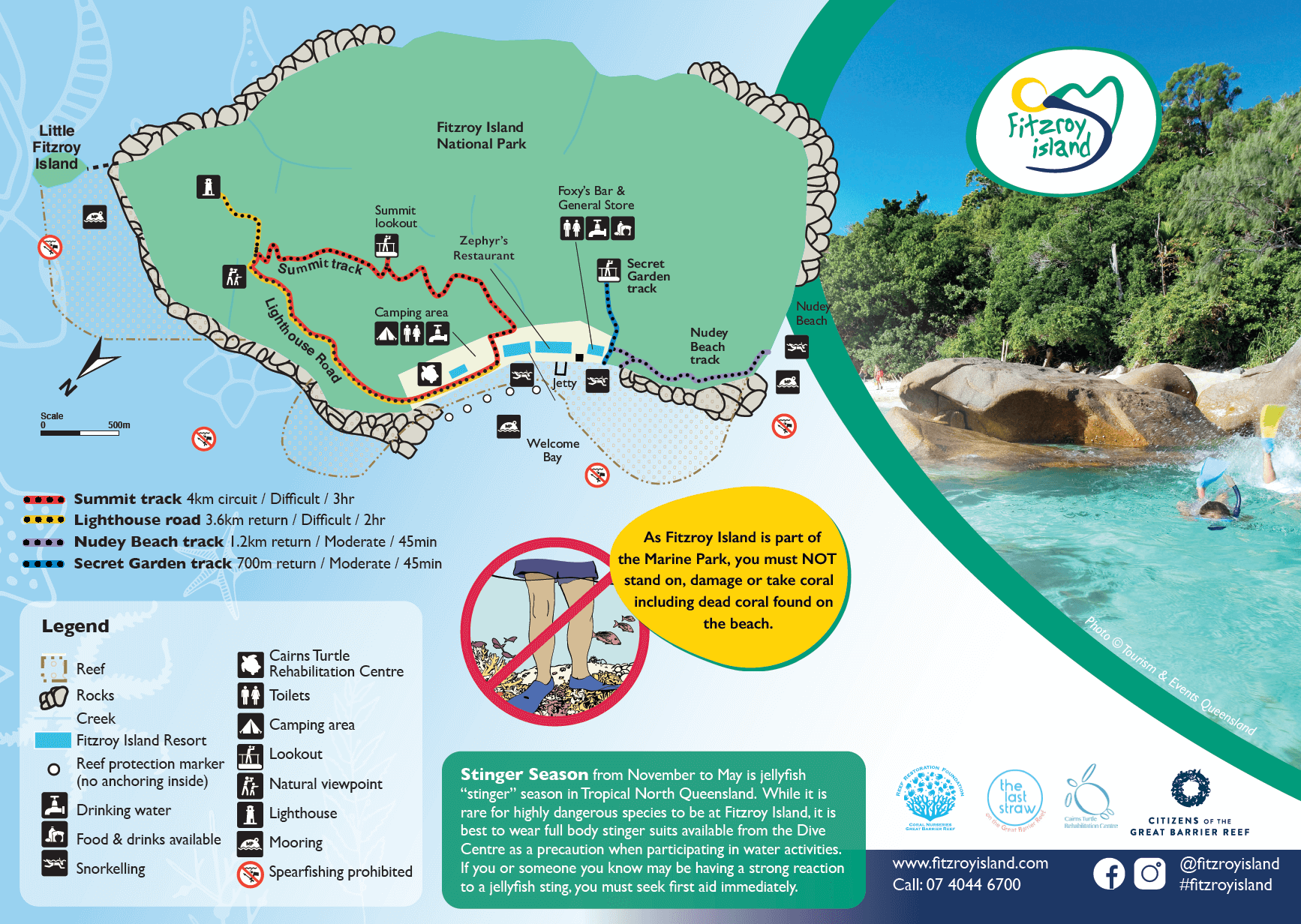 Apparently the island is a bit of a turtle hotspot and the crew lady said that Shark Fin Bay is a great place to sight these incredible reptiles as they like to feed on the algae around there.
We didn't get to snorkel here unfortunately as we wanted to go for a hike too, but if you have time then you should check it out.
Welcome Bay
Either side of the jetty is Welcome Bay where you'll also find fringing reef. However the coral wasn't great when we snorkelled here before and most of it was sadly dead. People say that Shark Fin Bay is better for coral, though there'll be a slightly bigger current in that area.
That being said, you might be lucky to spot a turtle at Welcome Bay and you'll probably see quite a few fishies, so if you're here for a couple of days then you may as well paddle down. I've heard the coral get's a bit better as you swim a little further out but you'll need to watch out for boats.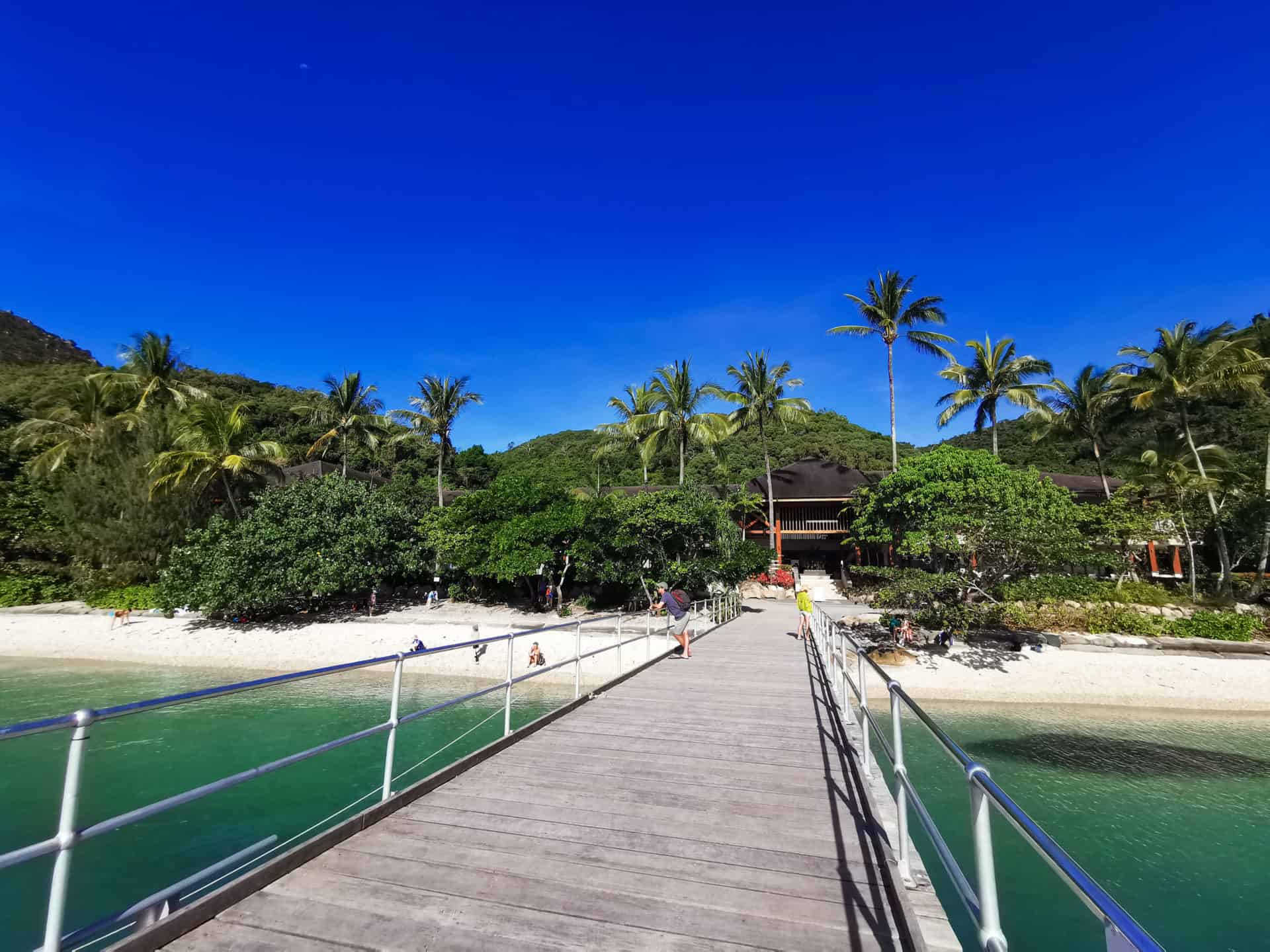 Keen for more? I've also been told that there's pretty good reef between Fitzroy and Little Fitzroy Island which could be a good option if you have a kayak or boat. This is also a mooring spot though so be mindful of boats.
---
Hiking on Fitzroy Island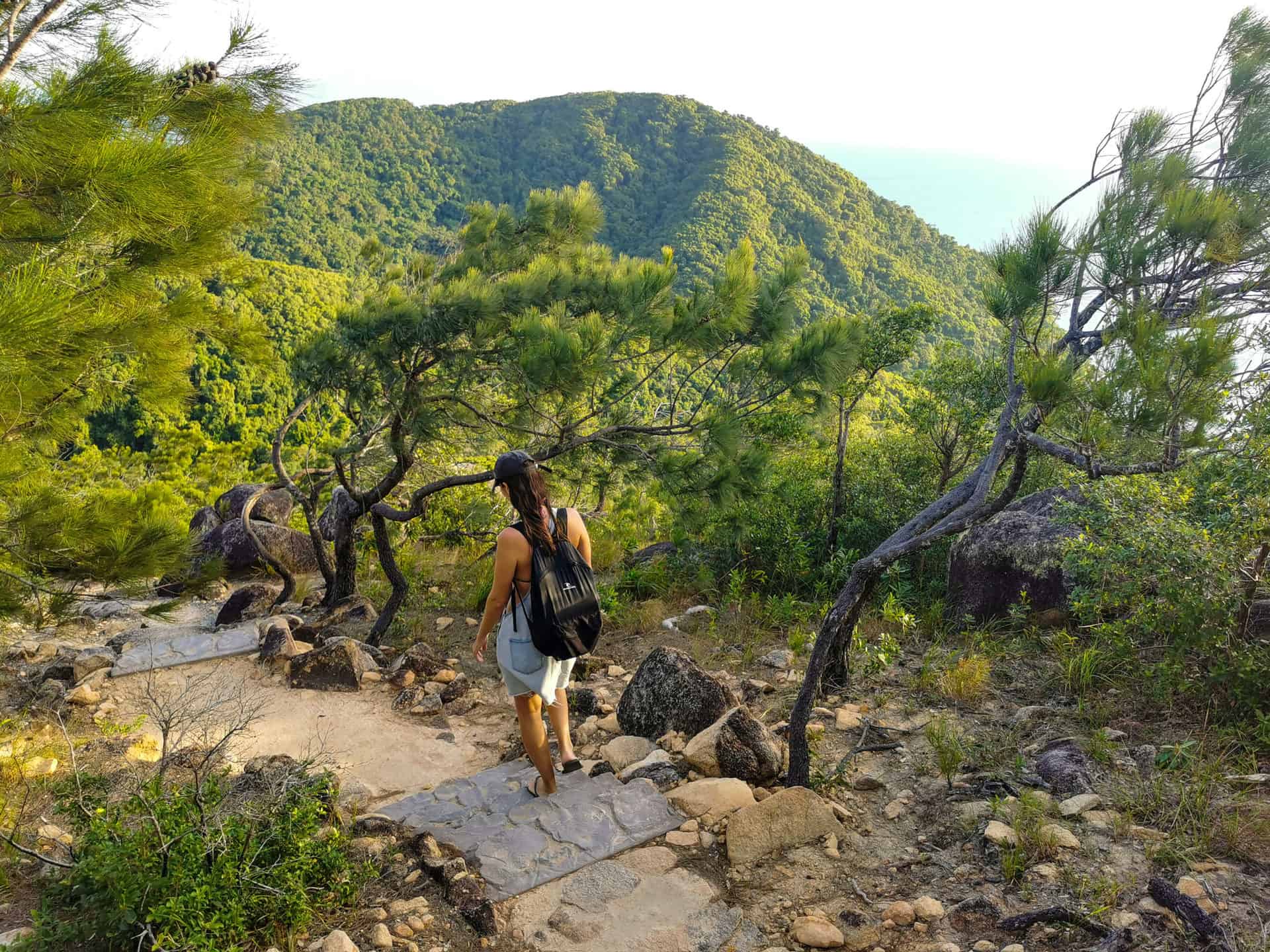 The only hike we didn't manage on Fitzroy Island was the 700m return Secret Garden Track, as we were saving ourselves for the longer Summit Track. As well as the easy Nudey Beach trail, you should definitely check this one out…
Summit Track – 4k loop/2hrs/moderate-strenuous
I couldn't believe that we didn't see anyone else on this entire walk. It was so scenic and I think it offers the best views on the island!
There's quite a steep incline for the first half so it's a great glute workout until you reach the summit, but then you'll be prized with some pretty ridiculous views of the hills and coastline.
There's also a 3.6k return lighthouse walk on Fitzroy, most of which uses the summit track. As it's only a short detour to the lighthouse, I've combined it with this walk. It doesn't take much more time or effort to get there so you may as well do both.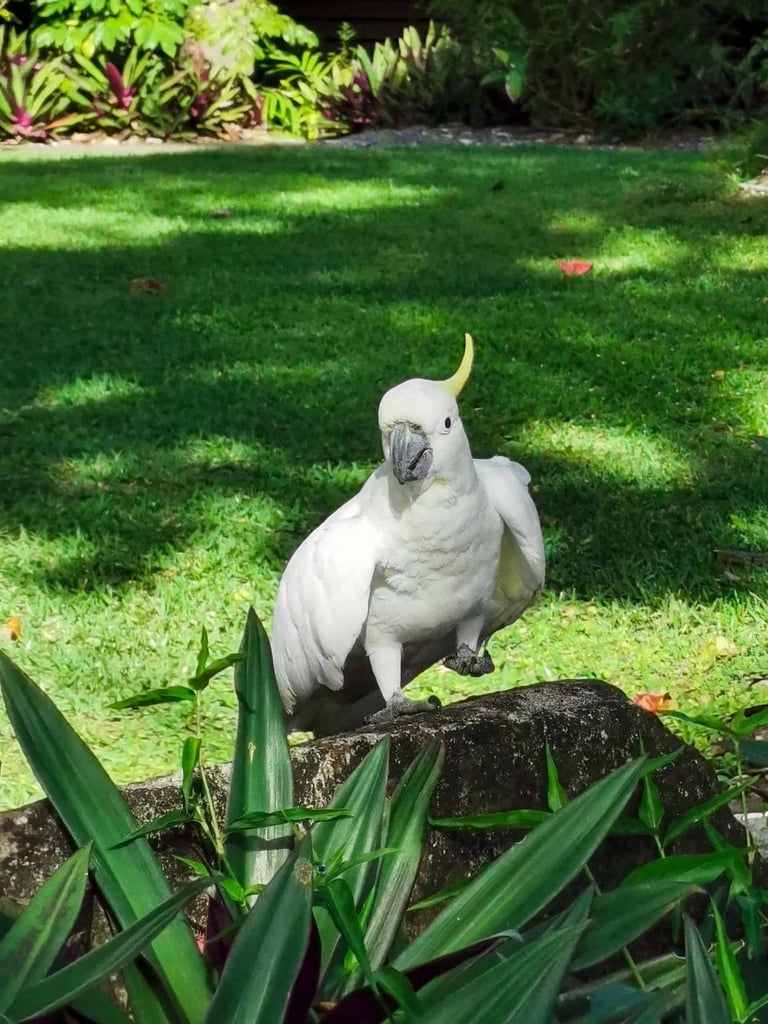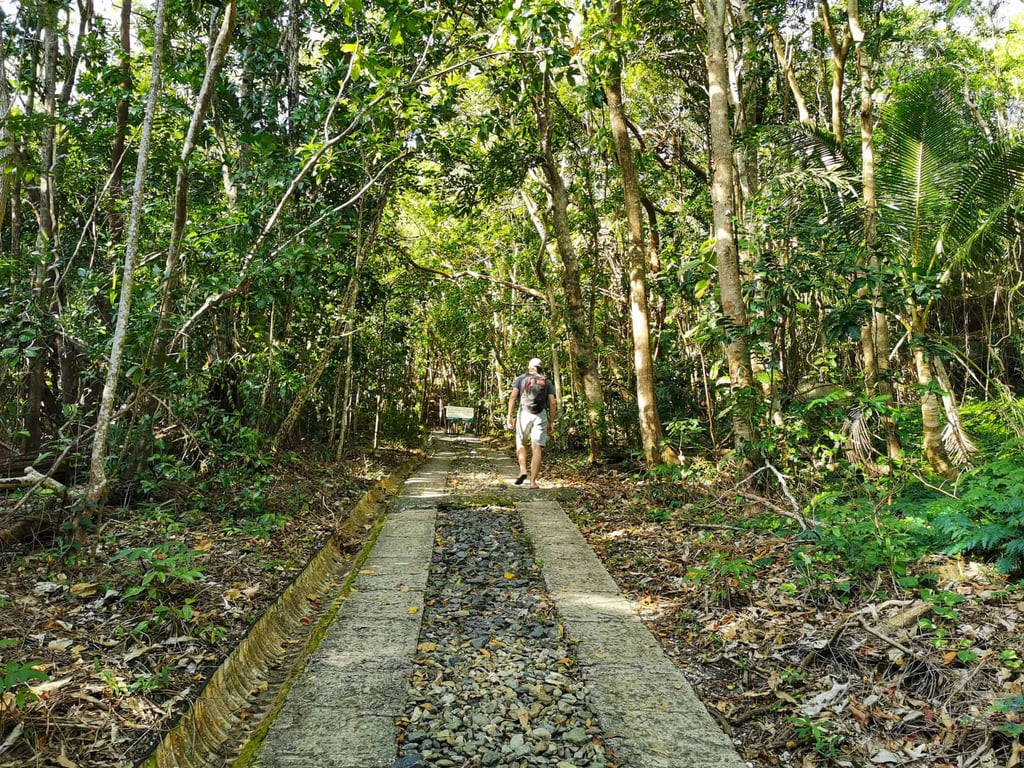 To begin: From Welcome Bay, walk north past Fitzroy Island Resort and the Turtle Rehabilitation Centre towards the campground. Here you'll see a summit track sign guiding you to begin the loop from the right of the campsite (anticlockwise) – but we took the loop in the opposite direction.
I'd suggest taking the hike clockwise like we did as this way you'll get to really lap up the views and the sunset on your descent back to camp, which I think is the more scenic portion.
If you're taking it our way, good choice, then continue ahead past the campsite and you'll see a sign guiding you to both trails. The path is very easy to follow throughout and begins on a concrete road, so there's no getting lost today peeps. We did it all in our thongs, but you may be more comfy in trainers.
For more info on the hike's history landmarks and fauna, check out this
self-guided booklet
from Fitzroy Island Resort. (Warning: it's a bit long!)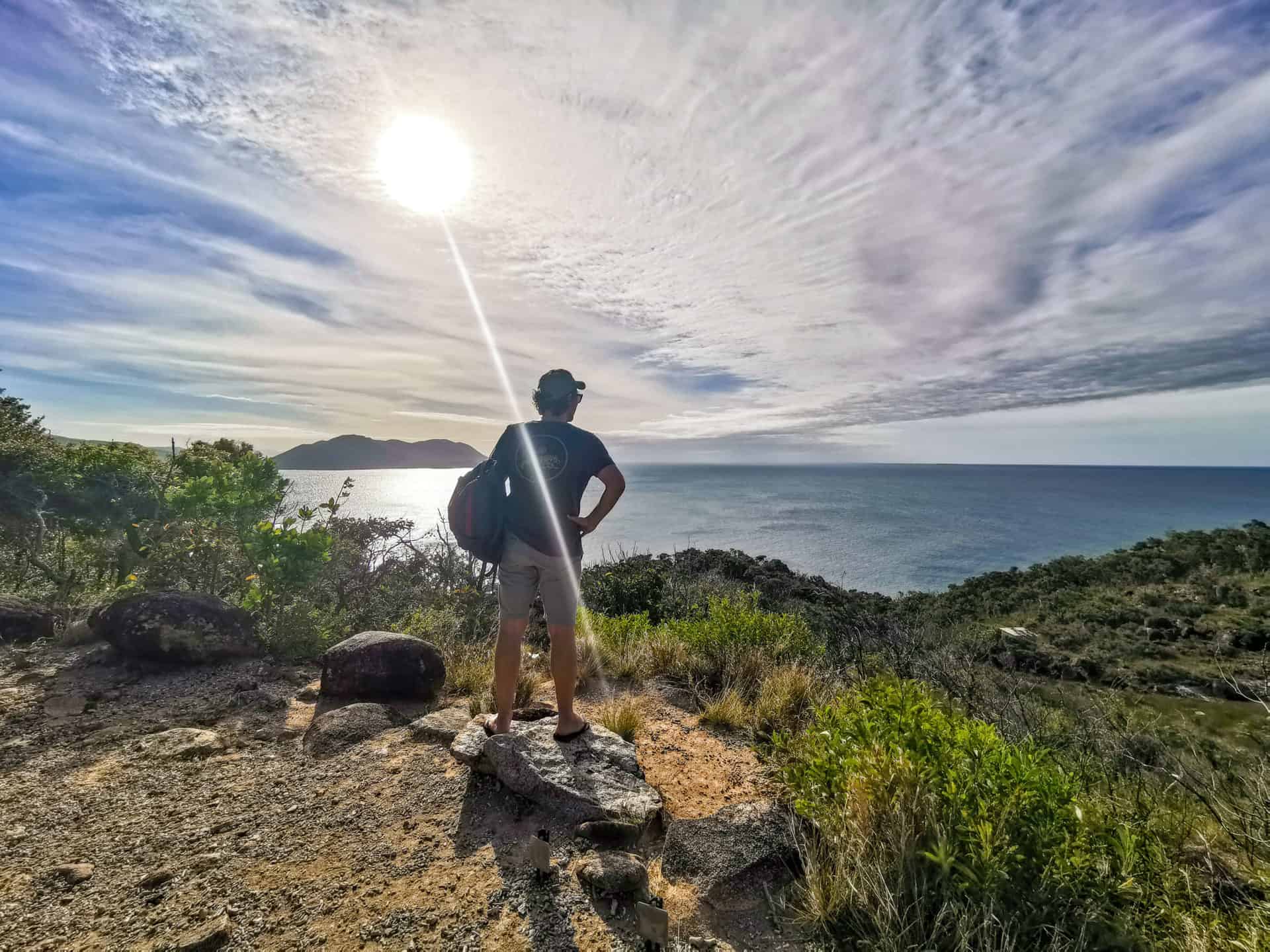 After some sweat and grind uphill, you'll start to see some sweeping views out to your left. On a clear day you should be able to spot sand-fringed Green Island in the distance.
Keep going up then you'll come to the stairs on your right- you can either climb them if you're just doing the summit track or detour ahead to the lighthouse. I'd suggest the latter!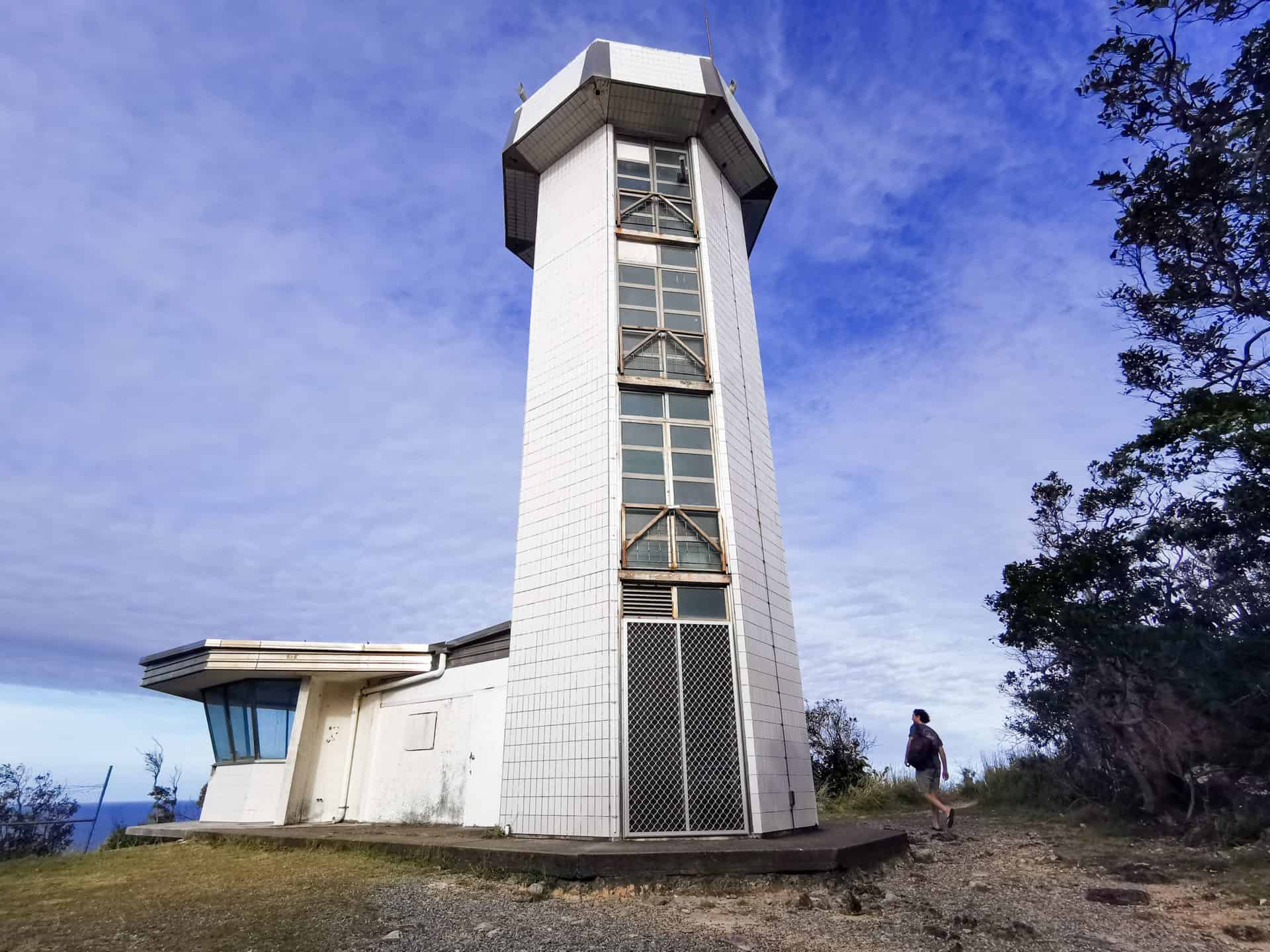 The lighthouse is definitely not the prettiest in Australia, but it's interesting to check out. It looked in need of some TLC and a new info sign which was so faded you can barely read anything, so here's some spiel.
Built in 1973 and disused in 1992, the lighthouse stands on the site where a radar station was set up in 1942 during WW2 because of the Japanese Navy's constant threat of attack.
There were a total of 90 lighthouse keeper's on the island in the 50 years it was active. They described their job as "challenging" for a wave of problems that included: visitors dumping rubbish, hunting wildlife, erecting illegal holiday homes and destroying trees. Tut tut. In the 1950's there were also a series of WW2 mines that had exploded causing bushfires.
The lighthouse is now used as a visitor centre, though it was closed when we came and looked like it hasn't opened in a while.
If you want to read more about the history of the lighthouse then check it out here.
In front of the lighthouse are sea views out to Bramston Point and Palmer Point, a passageway where Humpback whales travel through on their voyage north to warmer waters.
Once you're done, head back to the staircase to reach the summit.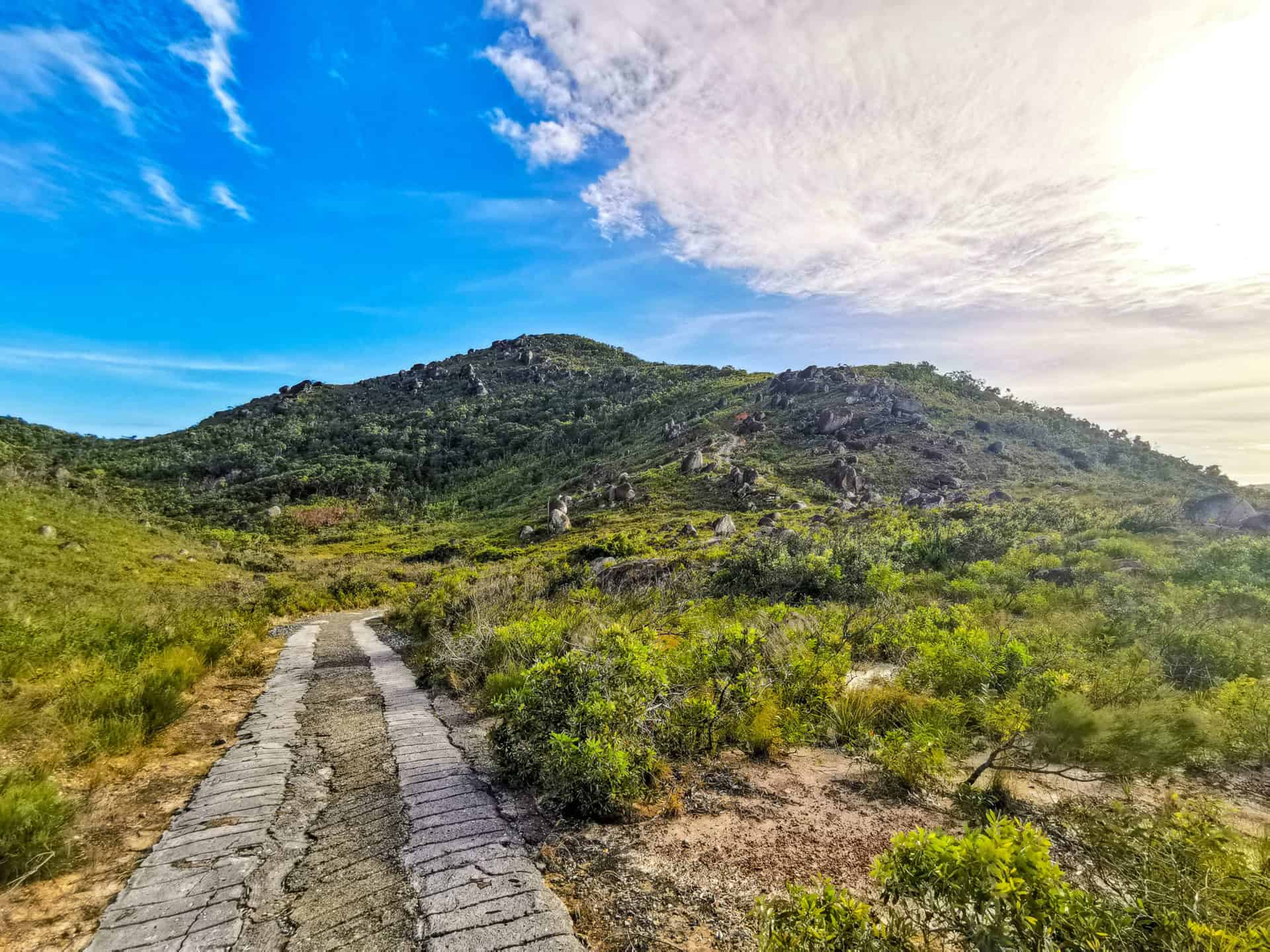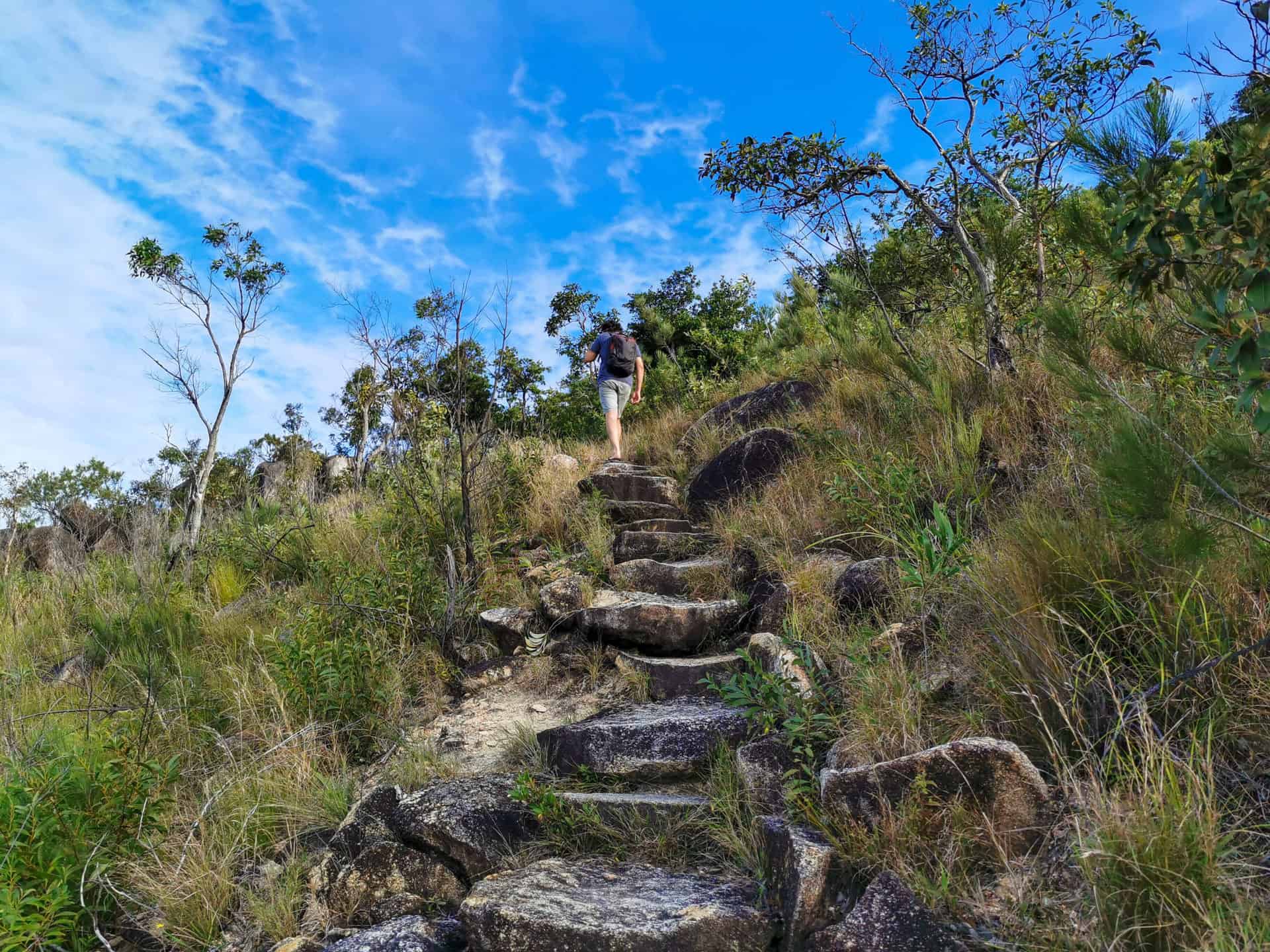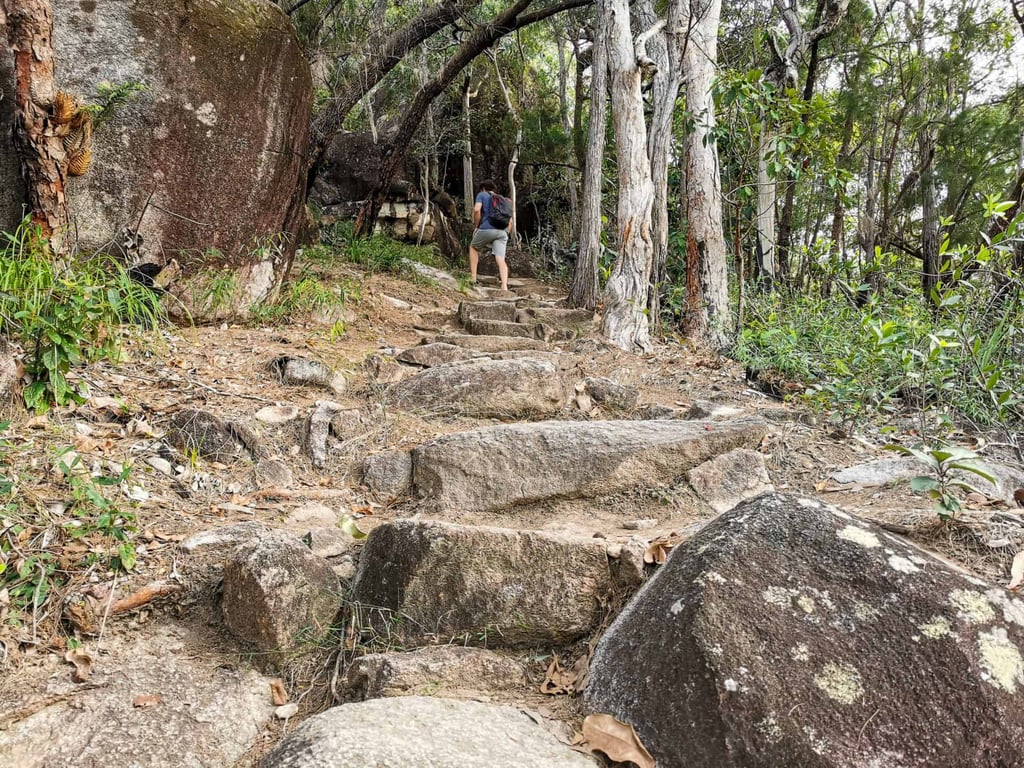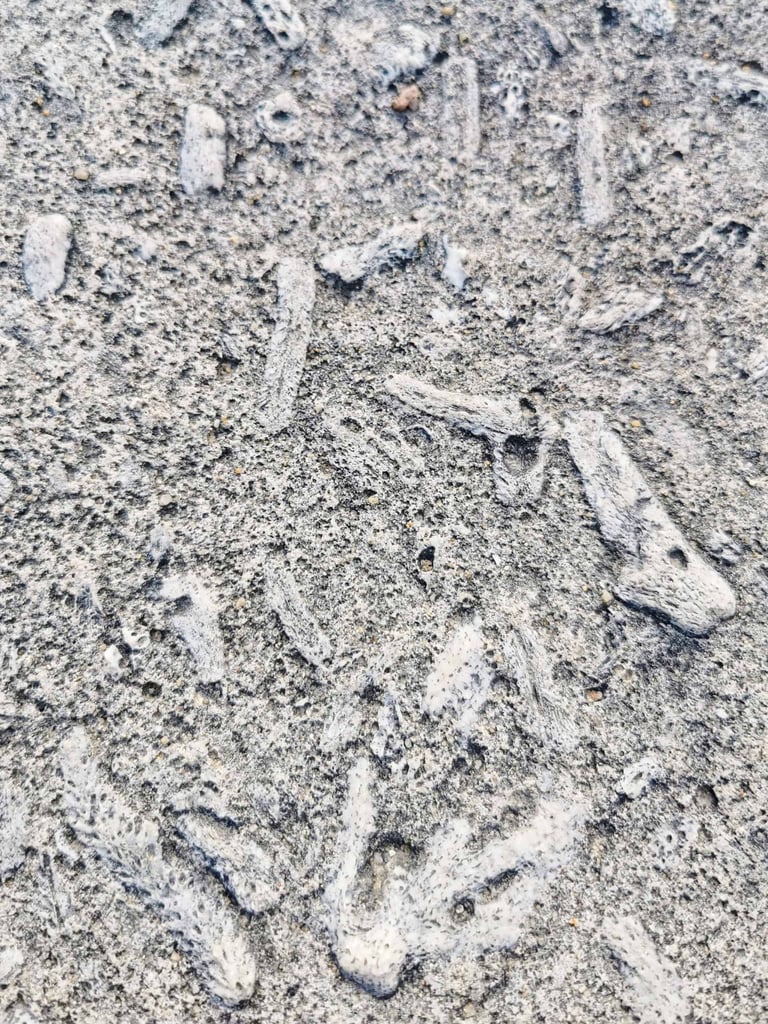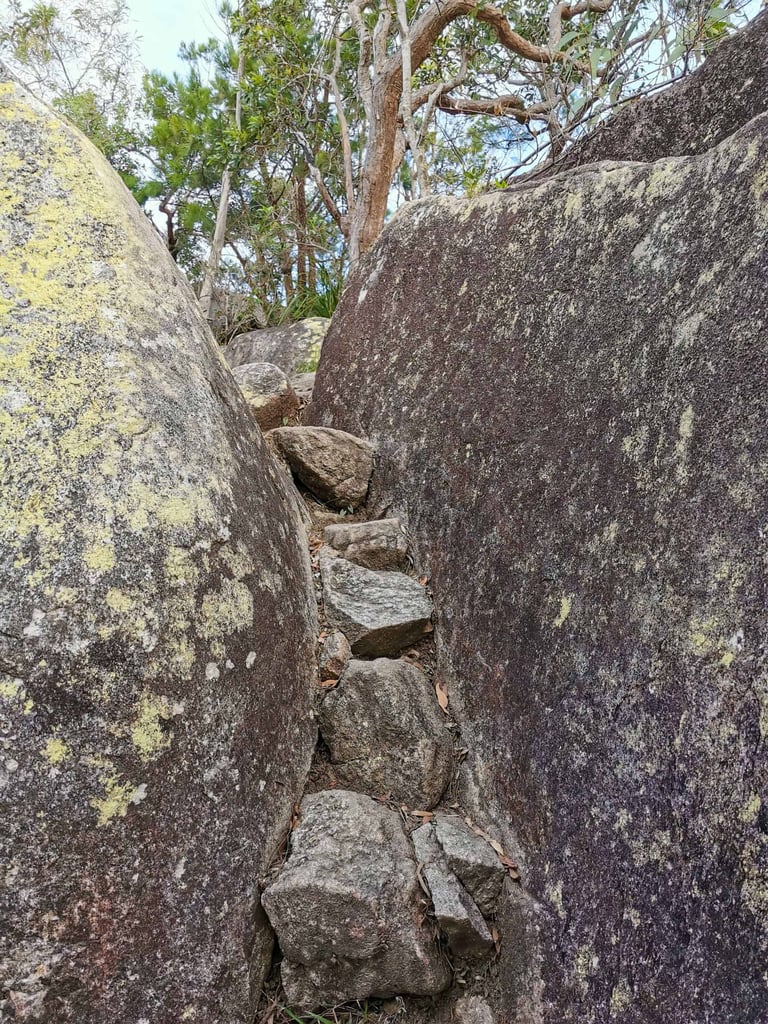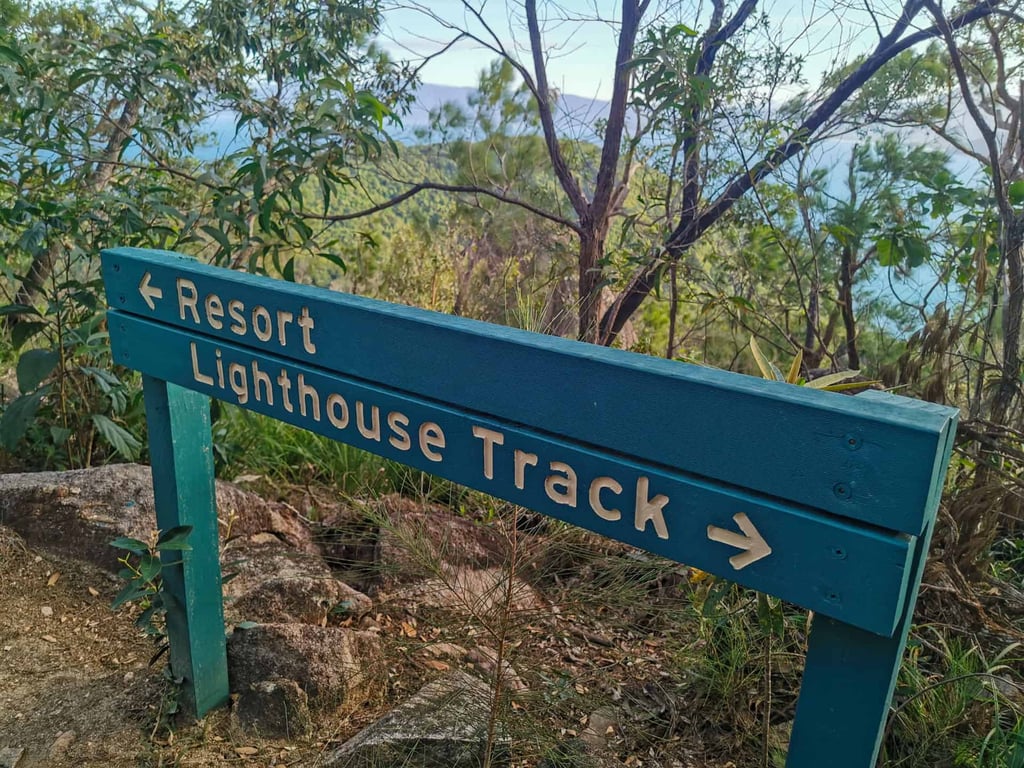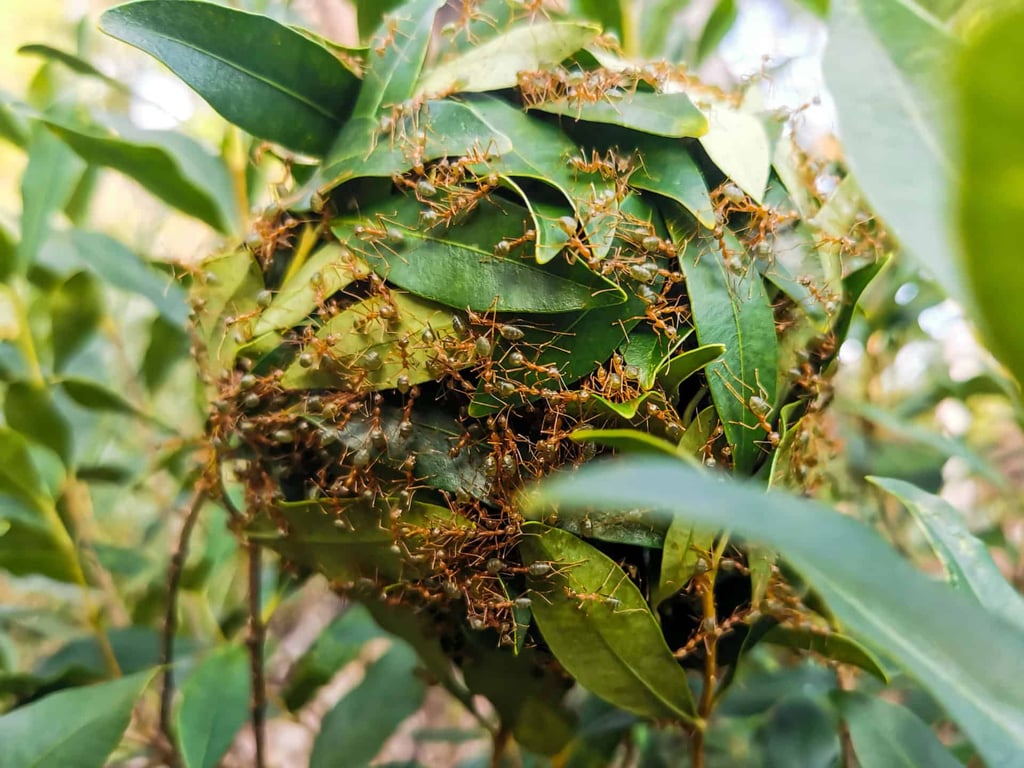 Since I last came, the track has been upgraded and rangers have thoughtfully added a wooden platform at the summit. (On our last hike here we climbed on the rocks behind it to marvel over the sweeping views of the coastline).
Now enjoy your reward! 🏆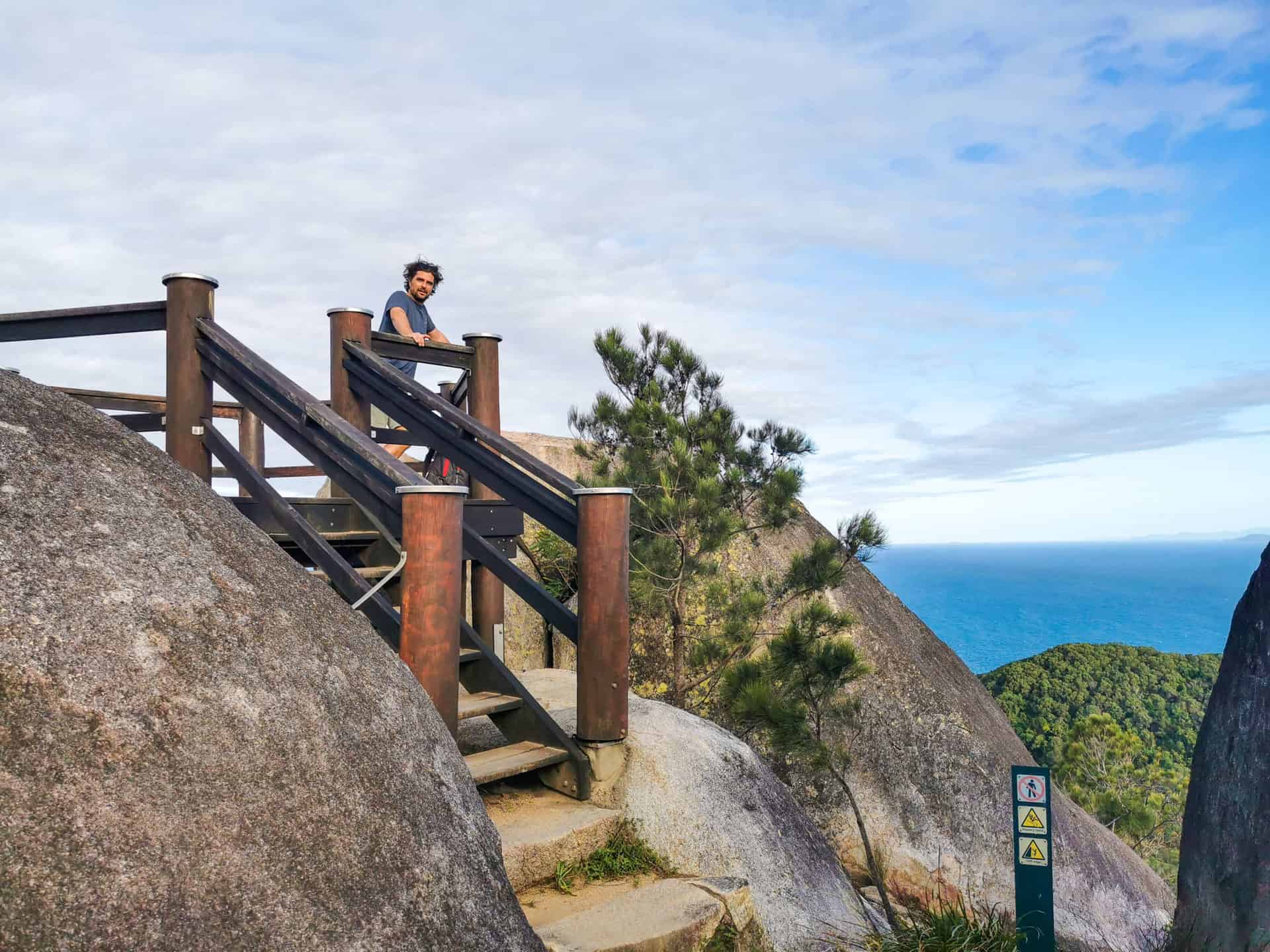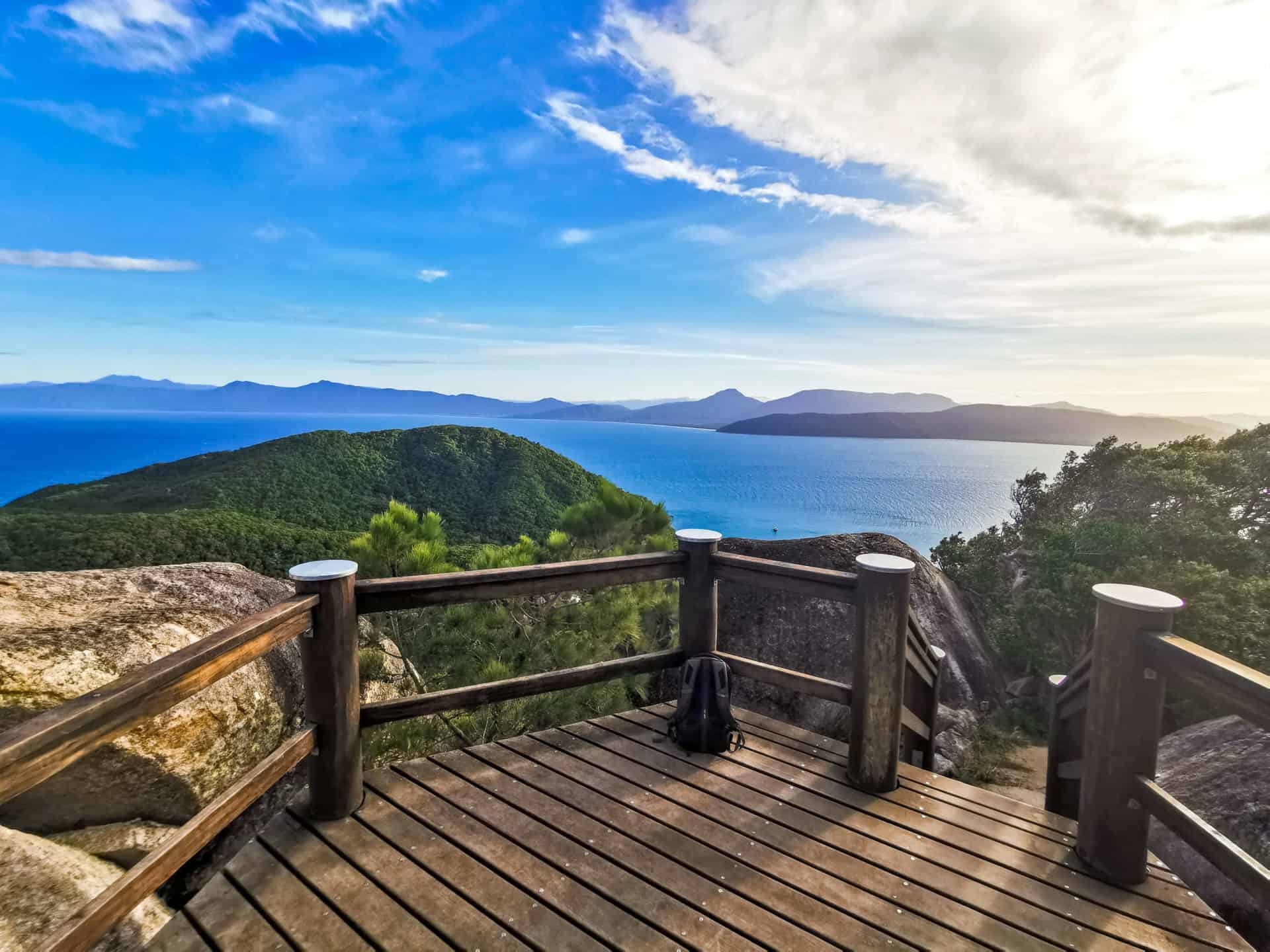 Once you've finished lapping up the views, follow the sign to the campground to complete the loop.
I thought the way down wasn't as steep as the way up, which is another reason to do this trail in reverse- get the harder part over with quicker.
Then just when you think it can't get any better, I thought the views got even more saucy on the way down.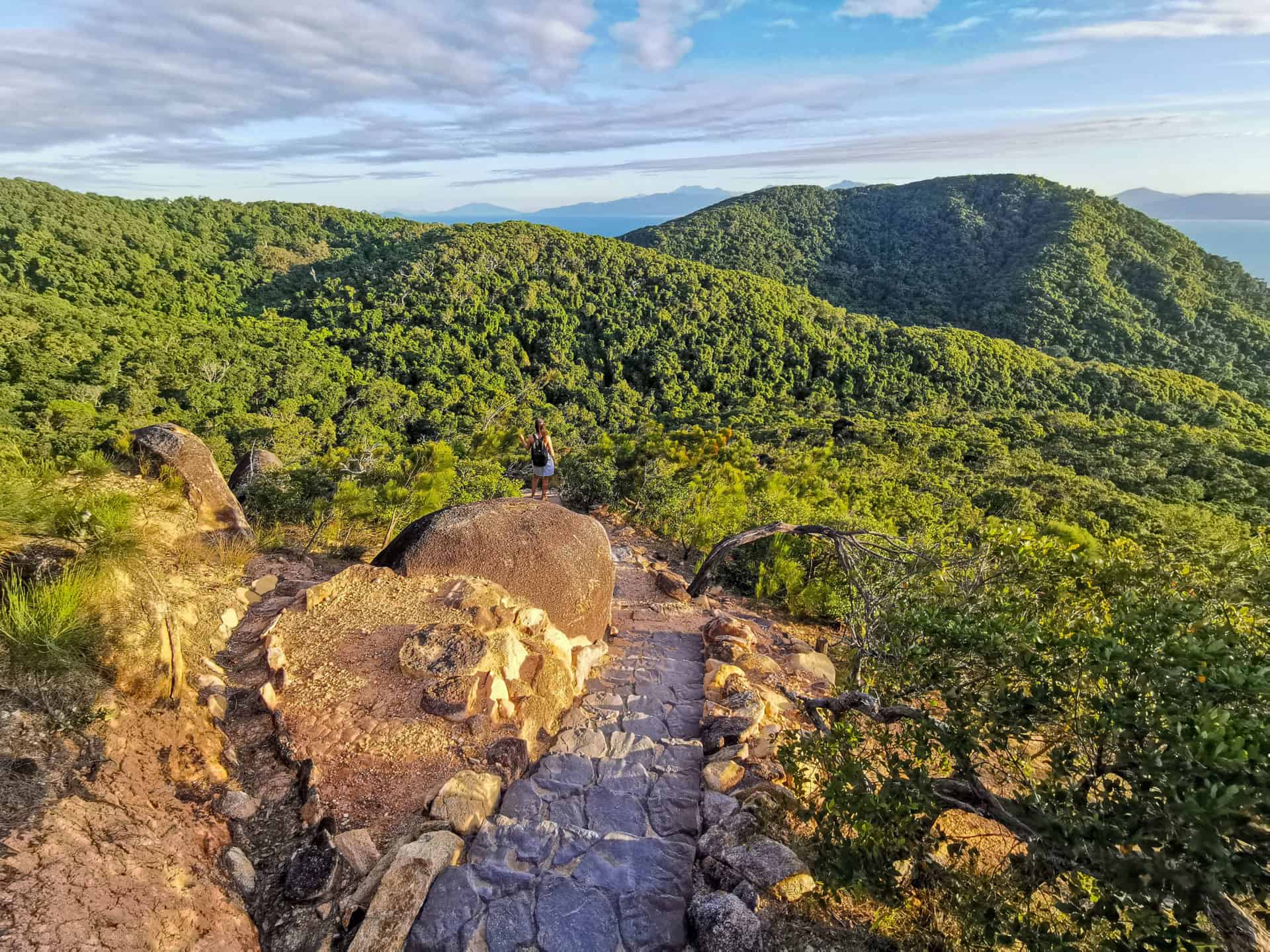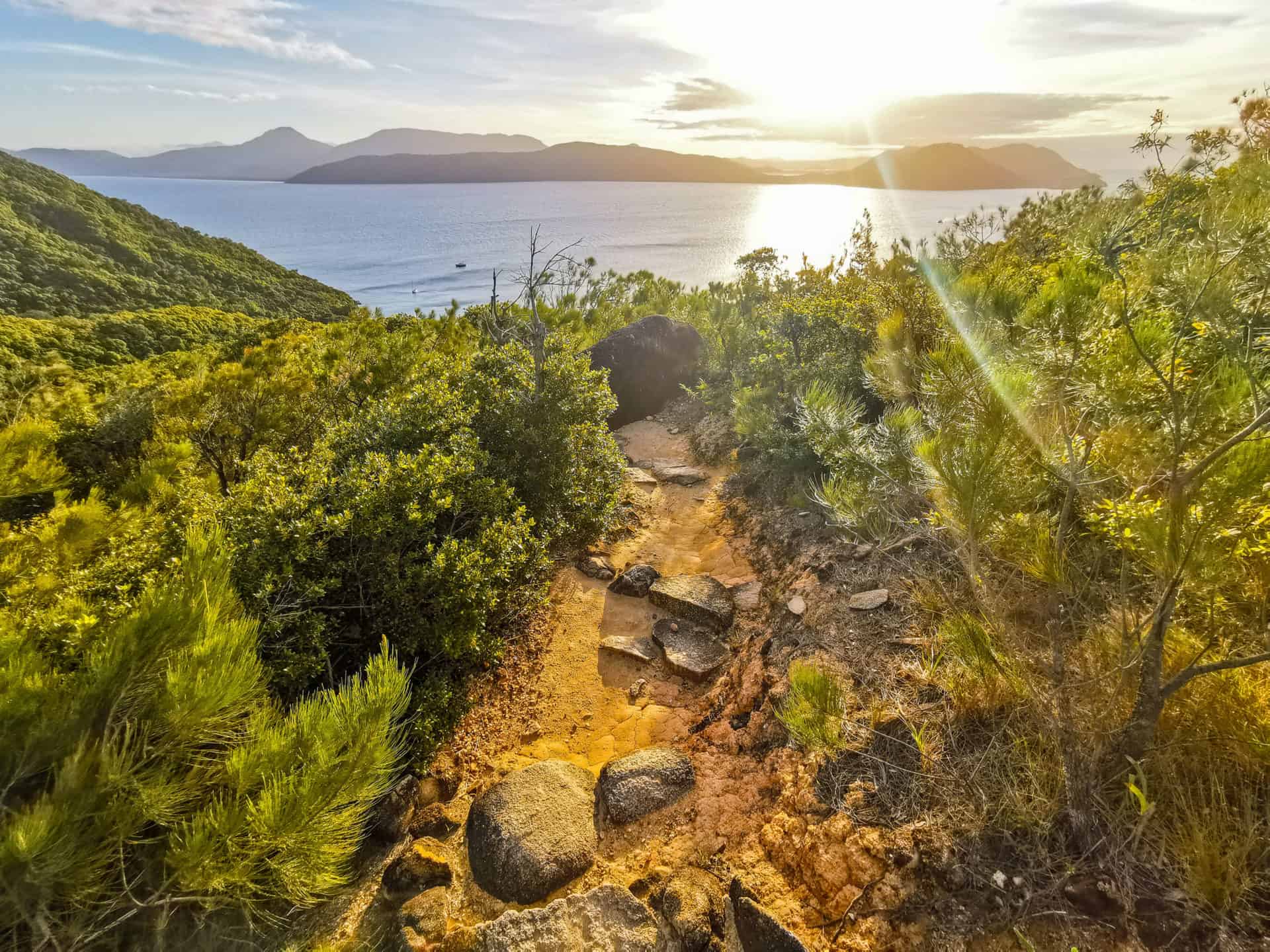 * * *
So there you have it. I'm sure you'd agree that Fitzroy Island is a bit of a babe and she makes for an awesome day trip from sunny Cairns. It also offers island vibes that you just can't get on the mainland, even in places like Palm Cove or my beloved town of Port Douglas. Plus for such a good price and so little transit time, it's a bargain to head over.
To help you plan your trip further, here's some other need-to-know info, plus tips on accommodation on Fitzroy island if you fancy making a weekend of it.
If you manage to get here, have the best time and let me know how it went!
---
Map Of Fitzroy Island
To help you get your bearings, I've created a map with all the snorkelling spots and hiking trails, plus other points of interest. Shark Fin Bay and the reef between the island and Little Fitzroy isn't marked on the new island map, so this is to give you a clear visual.
The map is interactive too so you can open it up into a new window by clicking on the top right icon.
---
Accommodation on Fitzroy Island
There's a couple of ways to stay overnight on Fitz and I'd highly recommend doing so if you have time. I had this funny feeling before we left that we may not want to come back to Cairns and I was right! We had such a great time that we could have easily stayed a night, or two.
1. Fitzroy Island Campground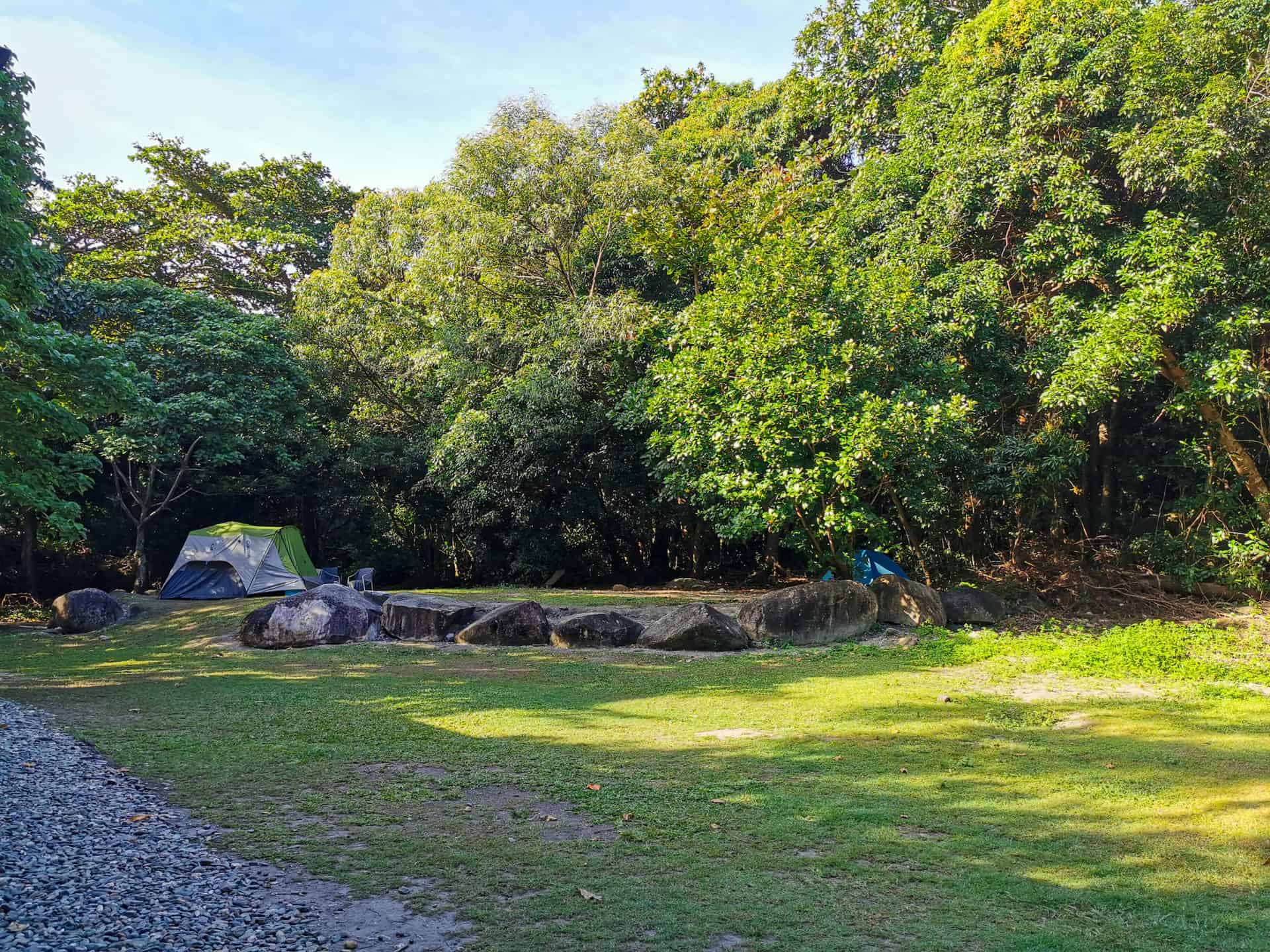 The campground is owned by the resort here and not QLD parks, so it's a bit pricier. The last time we came to Fitz, we camped overnight and were planning on doing so again before we left FNQ. But it was booked out for a while (it's popular during the school holidays), then we just didn't have enough time.
The grassy area to pitch up a tent is quite spacious and peaceful, and it's surrounded by rainforest. I've heard people complaining more recently about the cleanliness of the bathrooms etc. The Sailor used the toilet there on this trip and it was pretty clean, so I guess it depends on who you're sharing the grounds with.
However I'd only really recommend camping if you're coming over on your own boat as taking all your own gear, plus an esky with food might be a bit of a hassle on the ferry. The resort do hire out camping equipment for an additional fee but it makes the nightly cost quite pricy to just camp over.
Note: there is one BBQ but you'll probably want to bring your own stove just in case the camp is busy. Showers are also cold.
2. Fitzroy Island Resort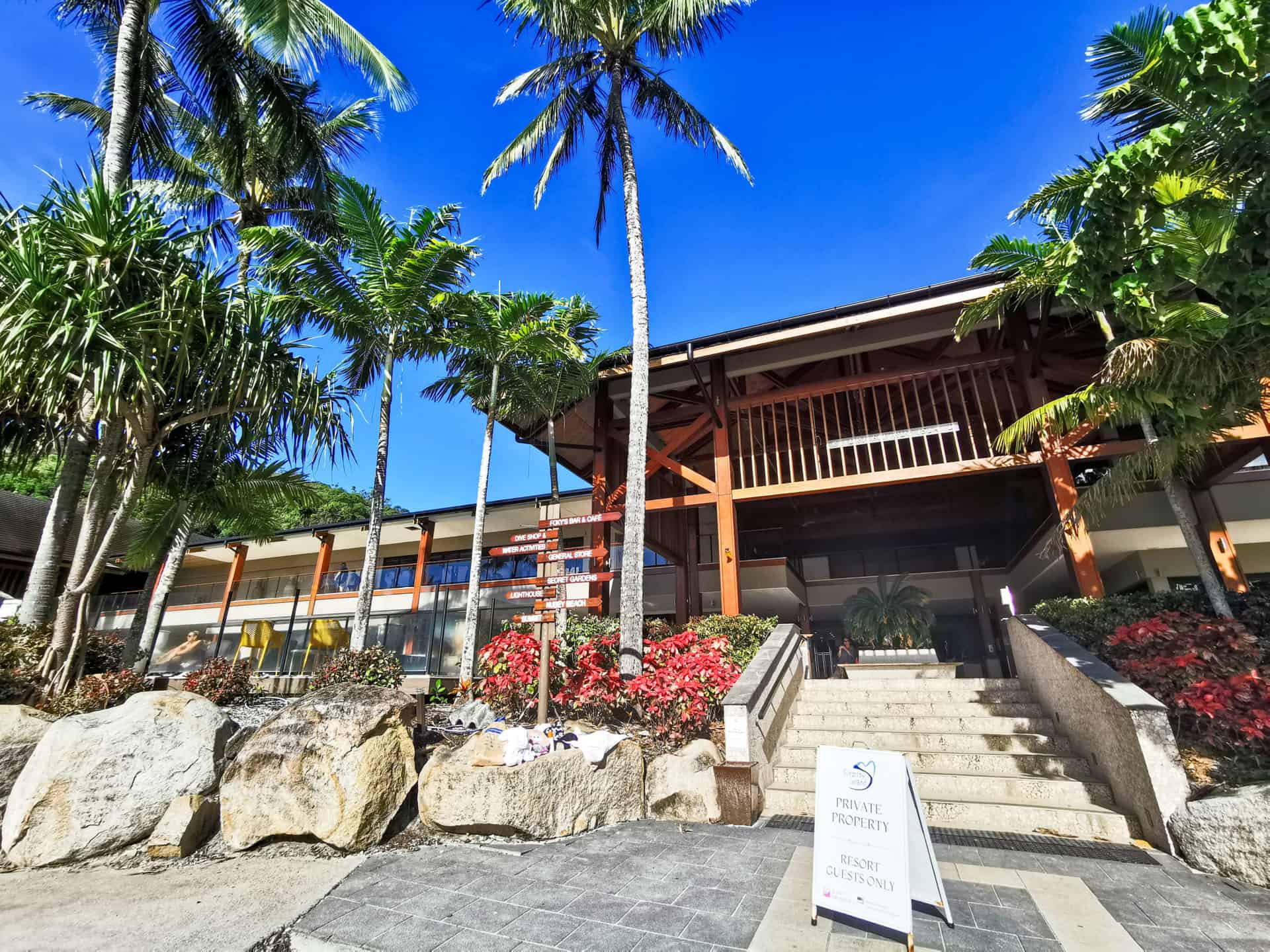 If you're not much of a camper then Fitzroy Island Resort is your other option. They've got quite a few room types available and some of the bungalows looked very decent, with gorgeous sea views.
Don't expect luxury, this isn't one of those stays and people have complained of a tired looking hotel. I don't suspect it's been maintained much since it first opened but I think the starting rate is very reasonable considering you're on a gorgeous island on the Great Barrier Reef. I wouldn't spend my whole holiday here, but I'd say it's good for a weekend.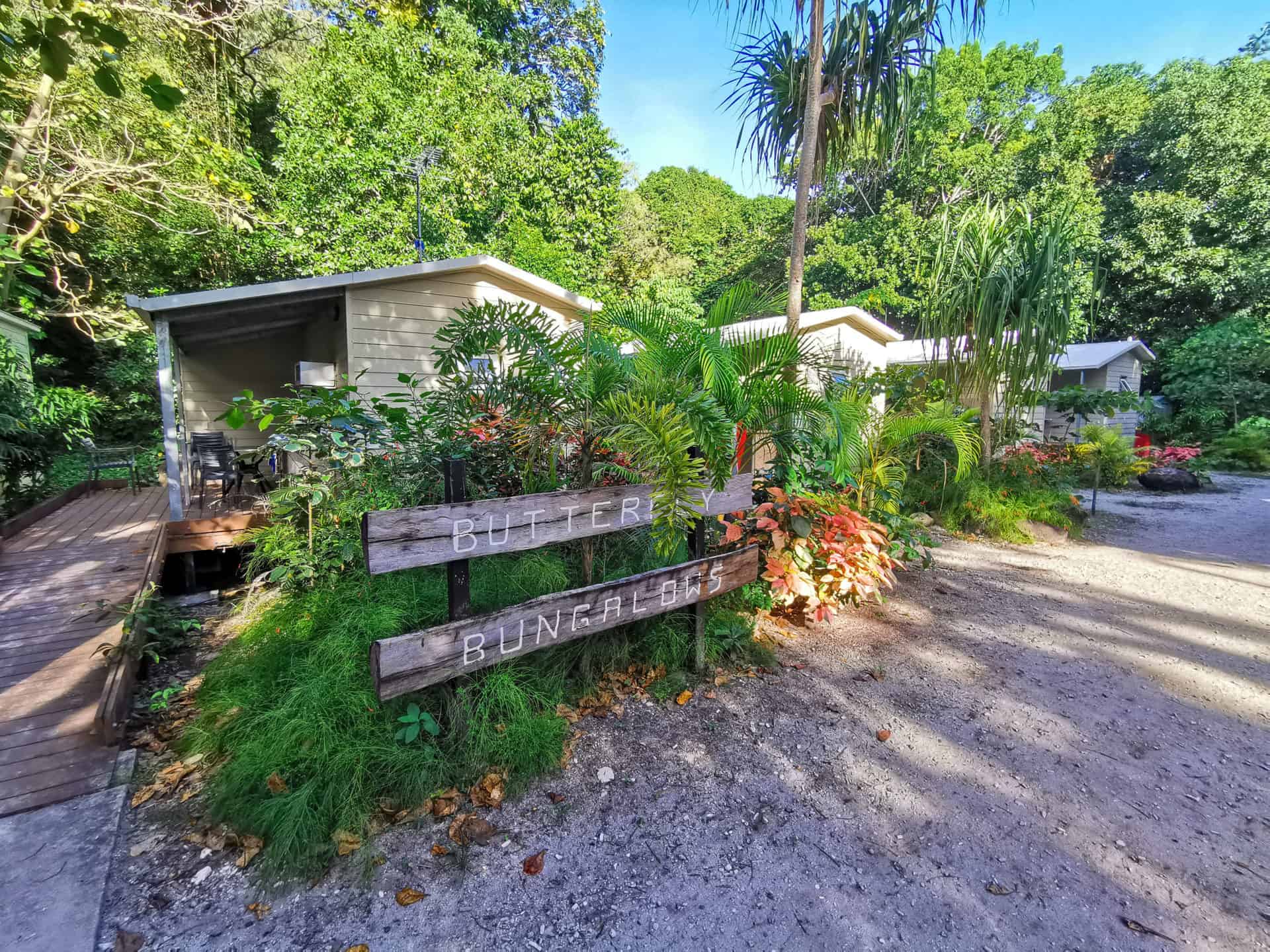 ---
Fitzroy Island Day Trip: All You Need To Know
---
Food on Fitzroy Island
Sorry foodies, this isn't quite a food lovers paradise, so don't expect much. You'd think the seafood would at least be fresh considering you're on an island, but the fish and chips the Sailor had was a bit of a car crash (a tiny thin piece of fish inside a case of thick oily batter), and I saw the chefs pulling out a bag of frozen seafood that looked like it came from the supermarket. Shame. I think the resort here really needs to up their game.
Here's the two options for food on Fitzroy Island.
Foxy's Bar
If you're just coming for the day then Foxy's bar serve lunch from 11am to 3pm, plus dinner from 5:30-9pm. The menu is very basic- a few burgers, fish and chips, a couple of salads plus a few more below-average execution of offerings. I had the Greek Salad with chicken which was edible but I'm sure a 10-year old could do better. The vibes here are the only saving grace as it's a cool al-fresco set-up with a relaxed island feel, good for chilling with a bevvie.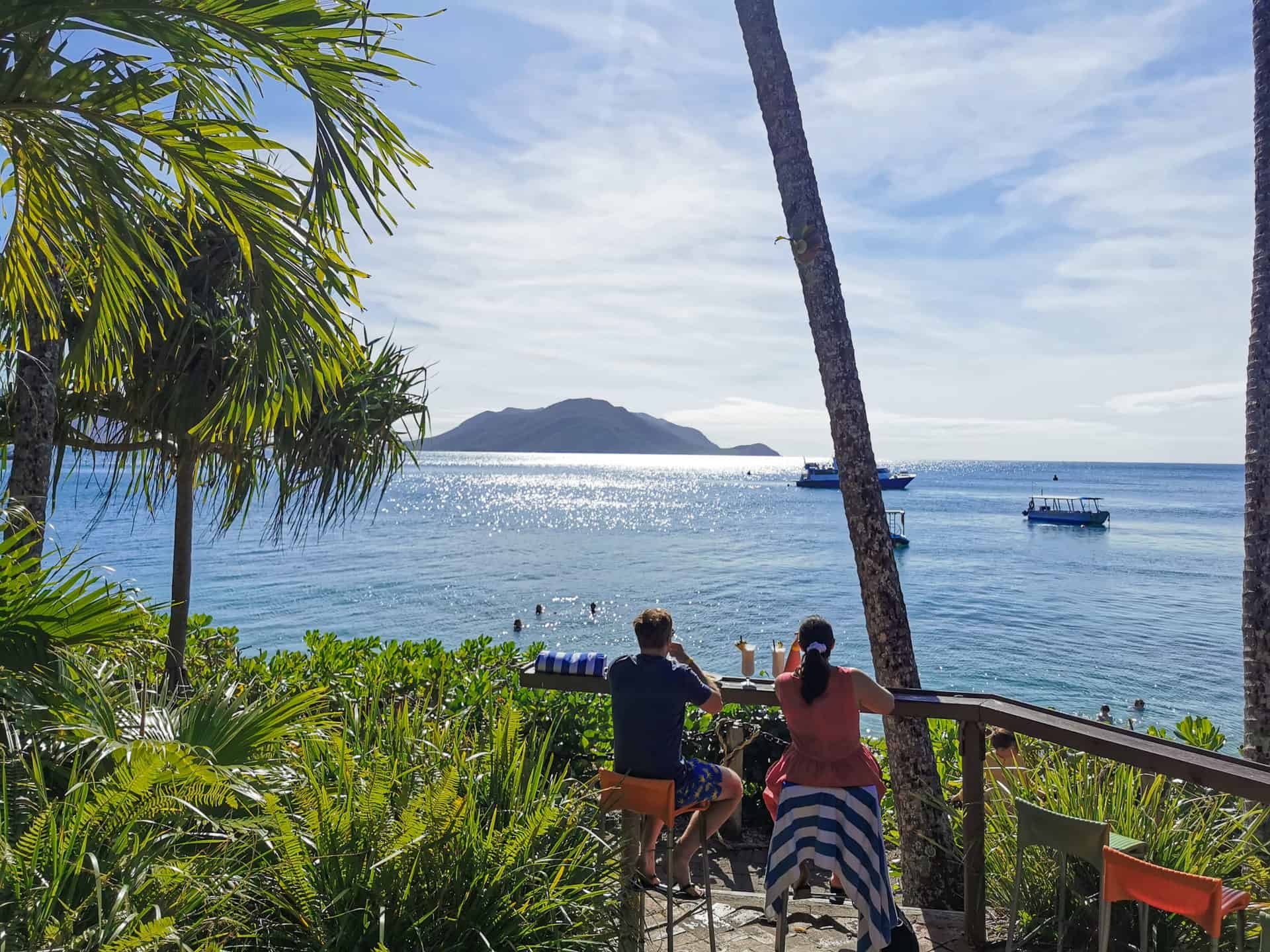 Zephyr Restaurant
This place is open for brekkie until 10:30 and dinner between 5:30-9pm. I haven't eaten here personally so can't say what the food's like. Judging from the reviews on Tripadvisor, it's pretty average but it was busier than Foxy's when we walked past at dinnertime which suggests it's the better option of the two.
General Store
The general store stocks some food like sandwiches and pies plus staple basics, though expect prices to be higher and the quality to be much less than Cairns. If you're looking to buy drinks and food to consume on the island, then buy it all on the mainland and bring it over. Open 9-5.
---
How to get to Fitzroy Island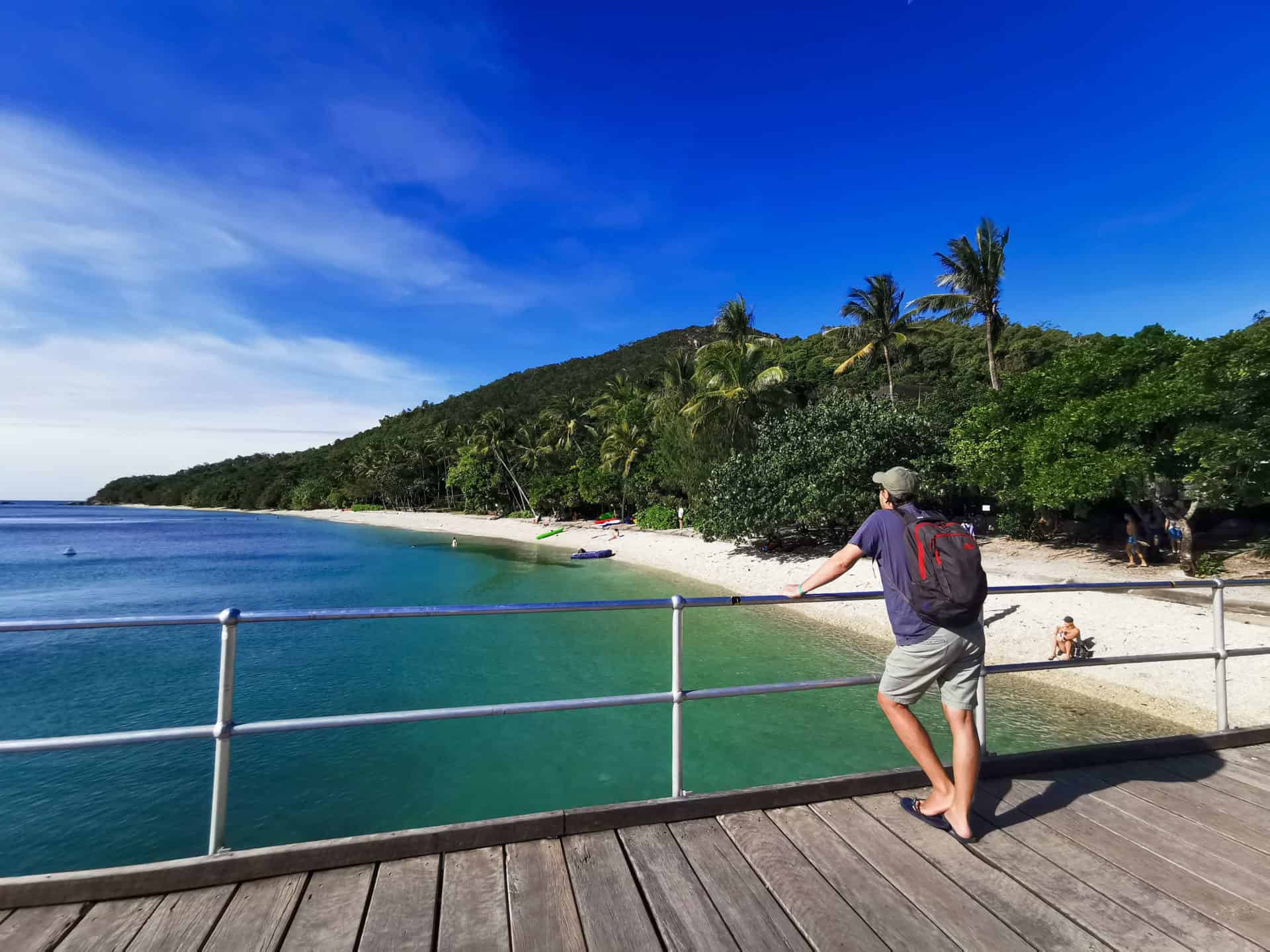 For those with your own boat then the island has secure moorings and anchorage.
Otherwise the cheapest way to get to Fitzroy Island is by ferry if you're visiting for a day trip and if you're staying overnight at the resort (accommodation doesn't include a ferry ticket so you'll have to book it separately).
Ferry transfers can be easily booked online via the Fitzroy Island website. Here you can select whether you're taking a half day or full day ferry, and from which times.
I wanted to book the 10am to 5pm, but the 5pm return boat was full so I did 7pm instead. I was worried this would be too long but it was actually perfect. Any shorter and we probably wouldn't have done the hike as we'd be cutting it short on time, and this way we could also catch a sunset with a beer. Life's little luxuries eh.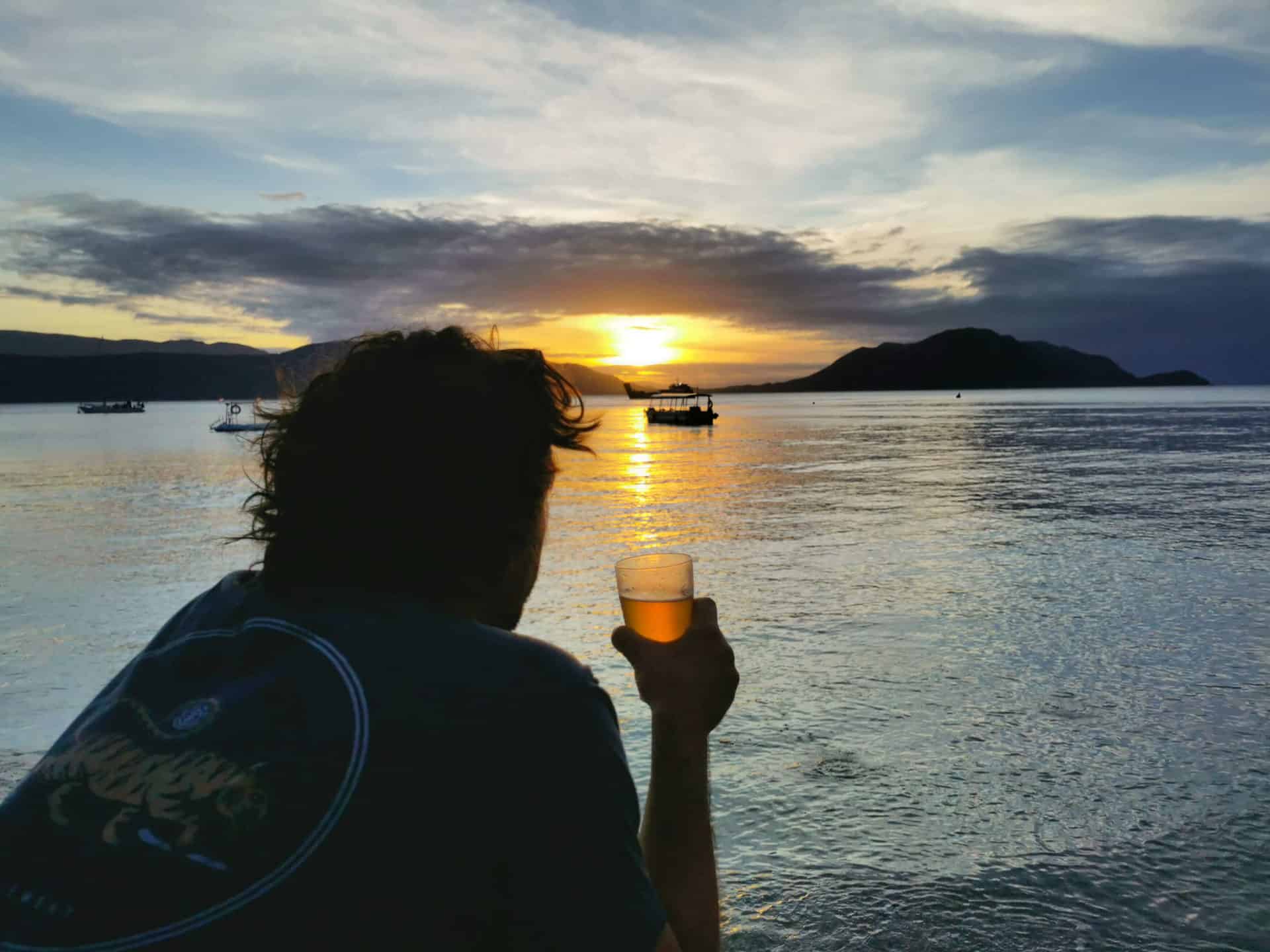 The boat operator will usually be Fitzroy Flyer which is who we went with, but you'll see who you're going with as you book online. The boat was comfy with ample seating both inside and out, the journey was pretty smooth and there was a bar on board to grab a coffee, or beer.
The other operator is Reef Quest who I suspect will provide the same level of service and comfort.
Note: You'll need to check in for the ferry before boarding at The Fitzroy Island Booking Centre, which is just next to the *main terminal building (looks a bit like an airport-style check-in). If you want to grab a coffee and take-away brekkie or pastry before jetting off then there's a cafe just next to it called
Blue Marlin Bistro
which I'd recommend.
---
Internet on the Island
If you're looking to come here to be a digital nomad for a while then you may struggle with that. My Telstra roaming only managed 1 bar of 4G. The resort do offer Wi-fi at an additional cost, but in their words "Wi-Fi access can be unpredictable", code for, don't complain if it's crap!
However, if you're here for a digital detox then this is the place.
---
Other things to do on your Fitzroy Island Day Trip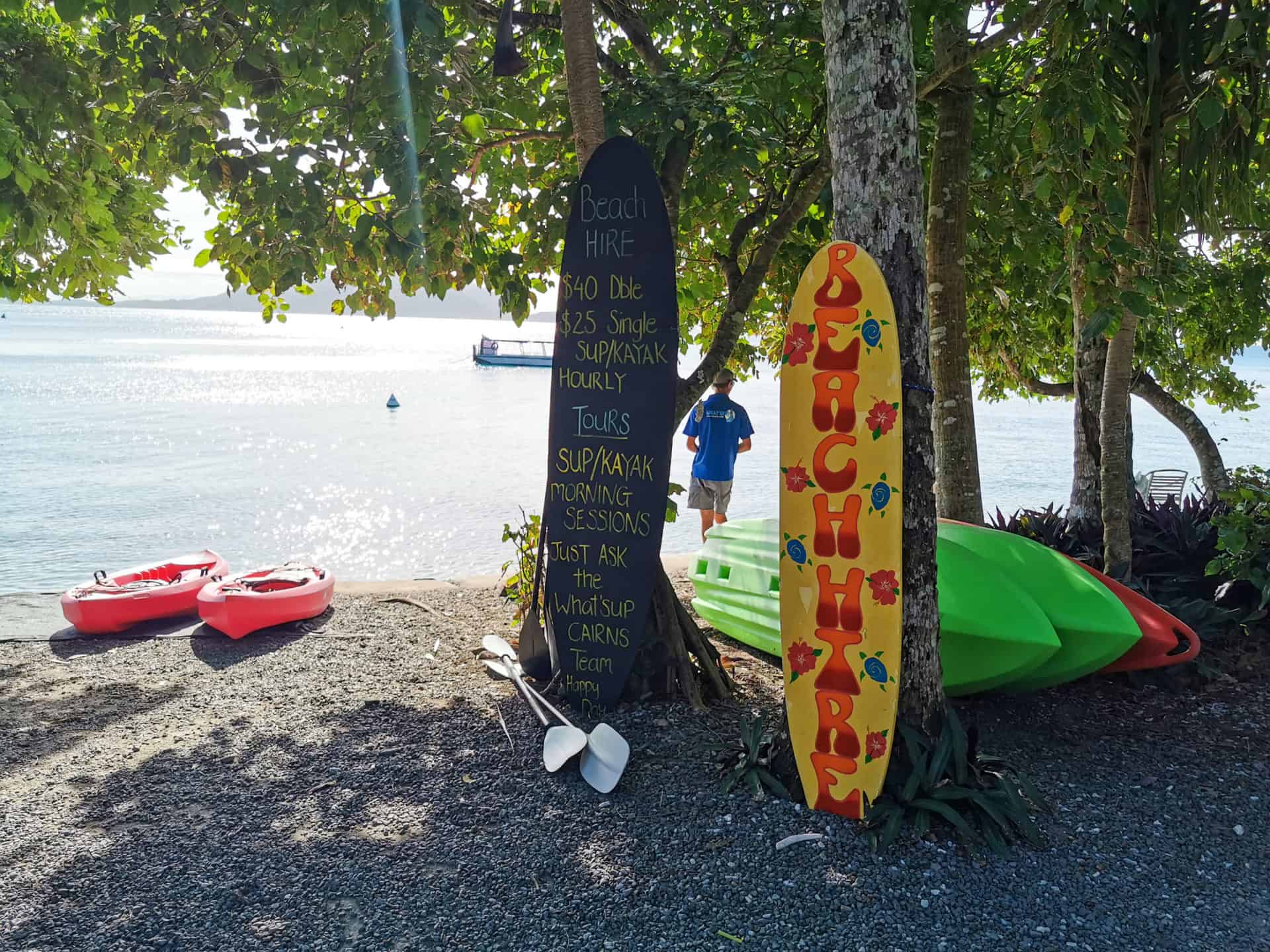 Fitzroy Island Sports Hub
You can hire snorkelling gear from Fitzroy Island Sports Hub for a very reasonable $10 per day, so don't worry if you don't have your own for this trip.
They also loan out kayaks, SUPs and offer guided tours. Check here to see their full list and rates.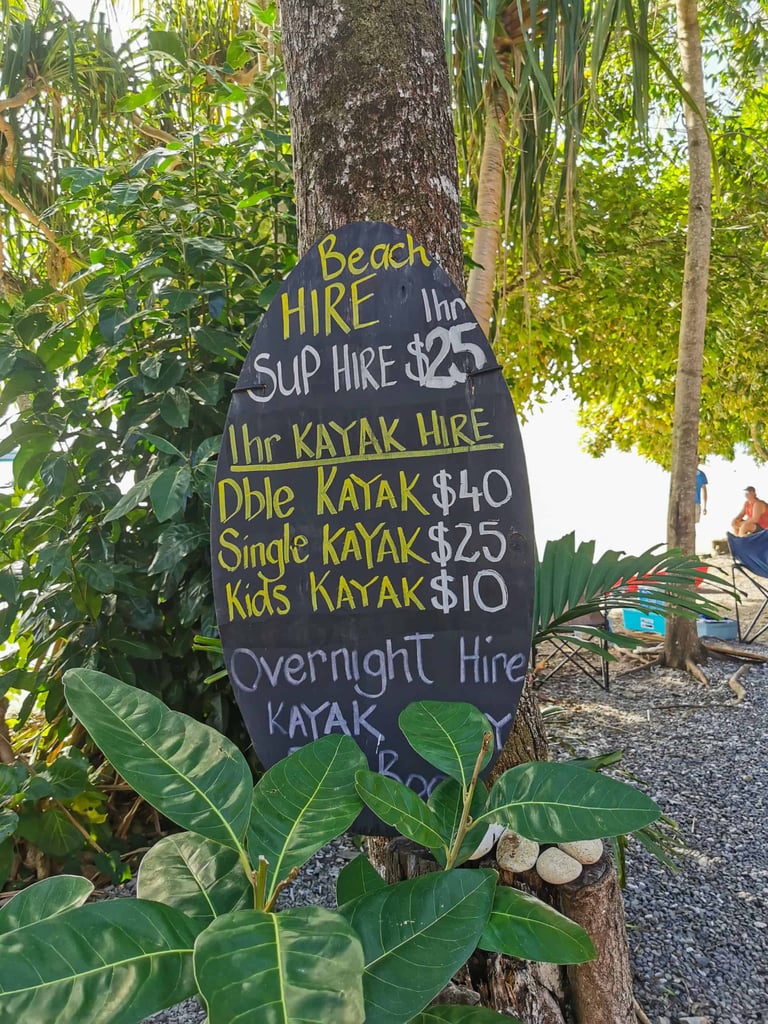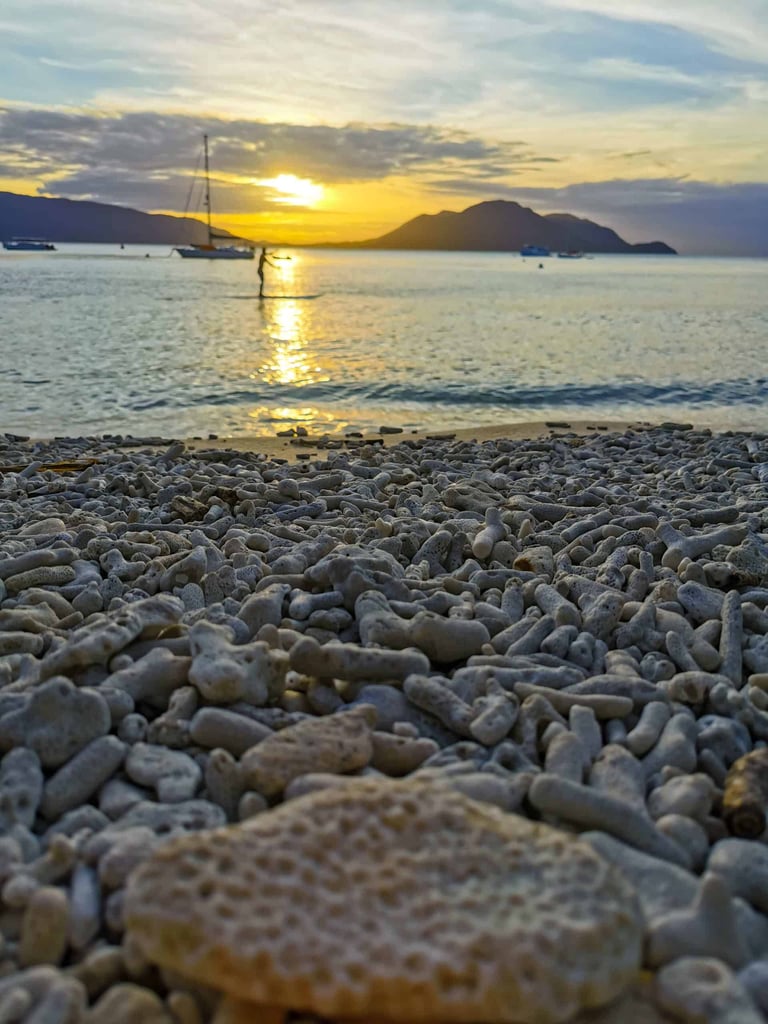 Cairns Turtle Rehabilitation Centre
Fitzroy island is home to the Cairns Turtle Rehabilitation Centre, a volunteer operated, non-profit organisation who take care of sick and injured sea turtles. For a small fee, you can visit the centre and listen to a talk at 1pm every day. I was planning on checking it out but we got carried away with snorkelling, but maybe you have more time!
To find out more about the visit, see the Fitzroy Island webpage.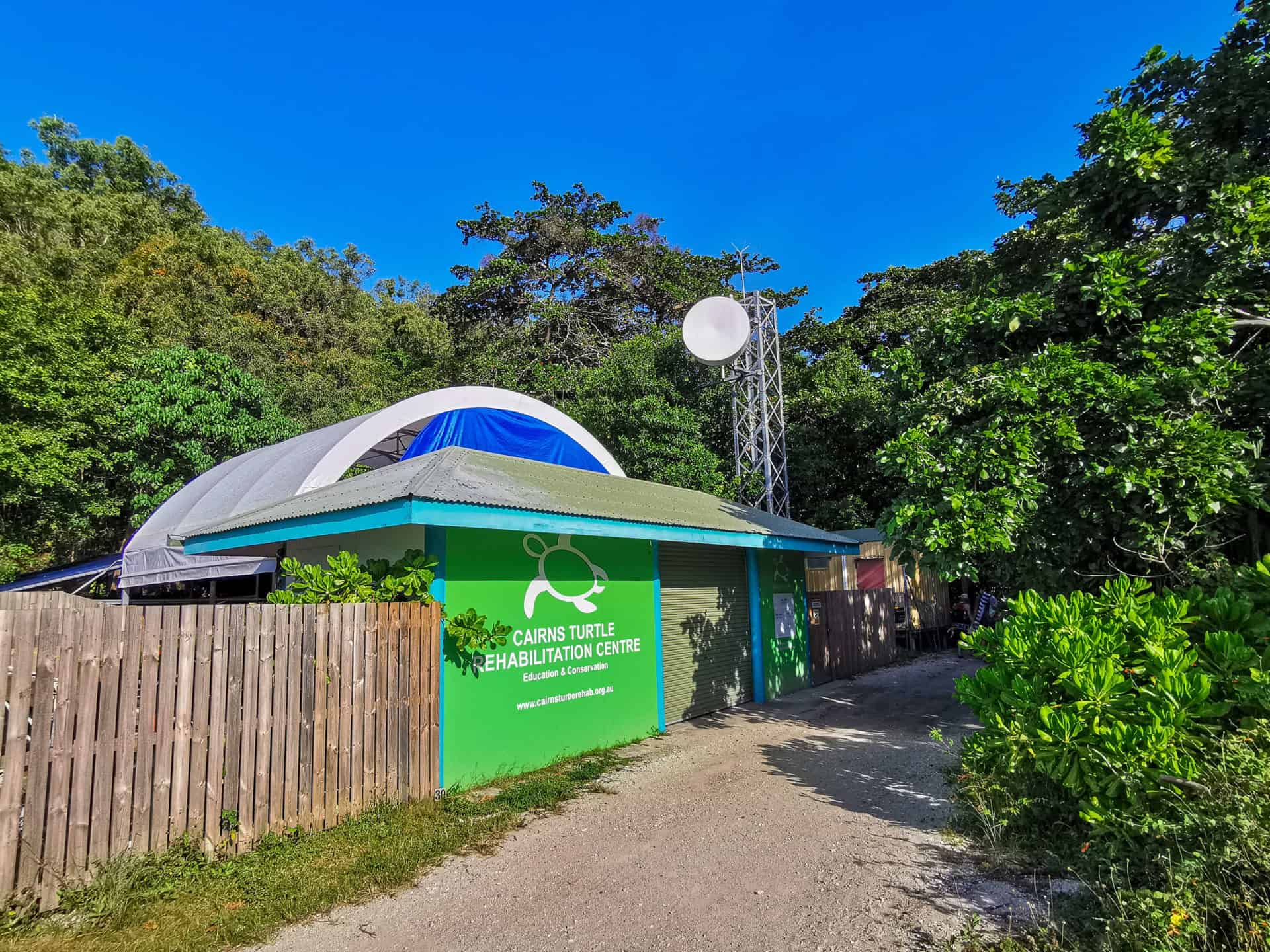 Fitzroy Island and Outer Reef Day Trip
Eco-certified reef operator Sunlover Reef Cruises have combined an outer reef tour with a stopover on Fitzroy Island for either a 1-day or 2-day experience. On Moore Reef they have a pontoon which is a stable and spacey platform to snorkel off with a few more bells and whistles like an underwater observatory, waterslide etc. Sounds like a great option for families.
This could be a good pick if you fancy some island time but also want to see the diversity of coral on the outer reef. The 2-day experience will take you to Fitzroy Island for a full day with an overnight stay, however the 1-day trip will only stop for an hour so you probably won't be able to do much. Check their website for more deets.
For a range of other activities on Fitzroy Island, check out their
weekly schedule
.
---
Like it? Pin it for later!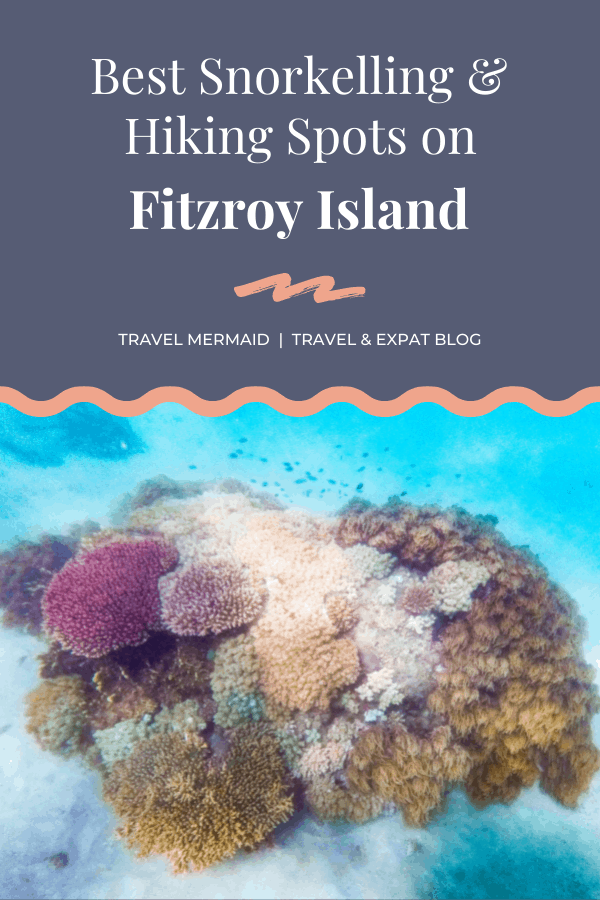 XOXO