Visas. If there's one word that can kill a buzz of moving abroad, that's it!
Since living in Asia Pacific I've had to obtain a visa for a few countries. So far, Australia was the most tricky and expensive as I was seeking a visa that gave me permanent residency as opposed to just a work permit. Thailand was also pretty heavy on the paperwork and required many visits to HR, as well as a visa run when they messed up my application.
In KL however, the visa process was the easiest I've experienced, but this won't necessarily be the case with everyone.
Over the past few months, I've had a few questions emailed to me about what visa to obtain when moving to Malaysia, so I thought it would be helpful to cover this topic in more detail.
In this article I'll go deep about the Malaysian Employment Pass visa that I obtained, as well as other visa avenues that some expats use.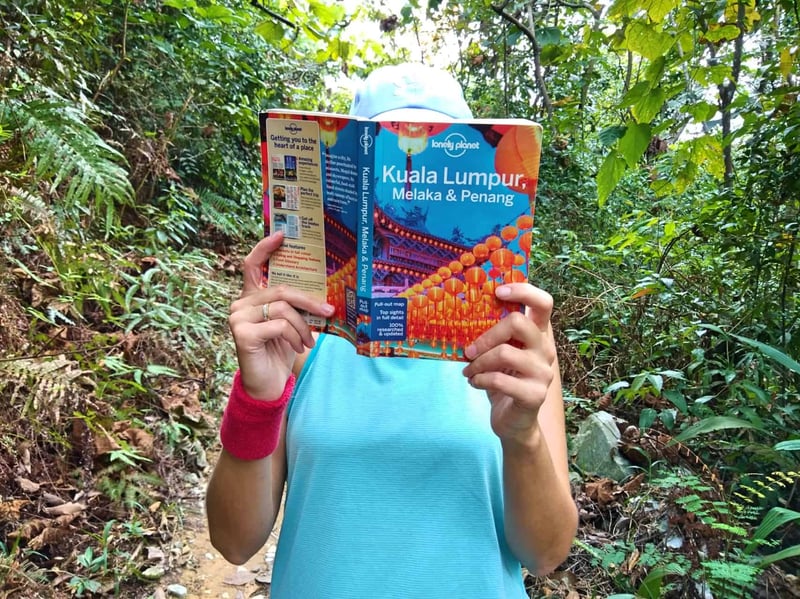 ---
My visa in Malaysia
Like the majority of other expats, I relocated to KL on an Employment Pass (EP) visa. I was able to get it after securing a job with a Malaysian company, and it allowed me to live and work in West Malaysia long-term. All hiring companies must apply for it on your behalf (not that we're complaining eh 😉).
There are three different types of Employment Pass visa's: Category 1, 2 and 3, and each one has it's own eligibility criteria.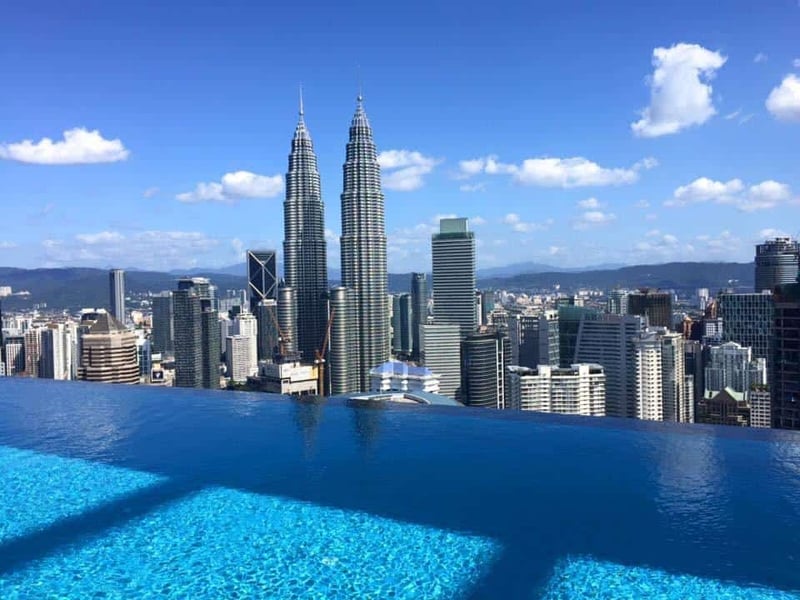 As my monthly salary was over RM 10'000 I was granted a Category 1 Employment Pass. This visa allows contracts to be granted for up to 5 years and it can also be renewed, although I was given a renewable 2-year contract as per my company's policy.
Many expats also come over on a Category 2 Employment Pass if their monthly salary is between Rm 5'000 and 9'999.
A massive perk of these two visas is that you're allowed to bring dependants with you, including a spouse, children under 18 and parents. So the Sailor was granted a Dependant Pass on my Employment Pass. This didn't give him the right to work in Malaysia, but if he did find a job, then his employer could apply for his visa to change to an EP.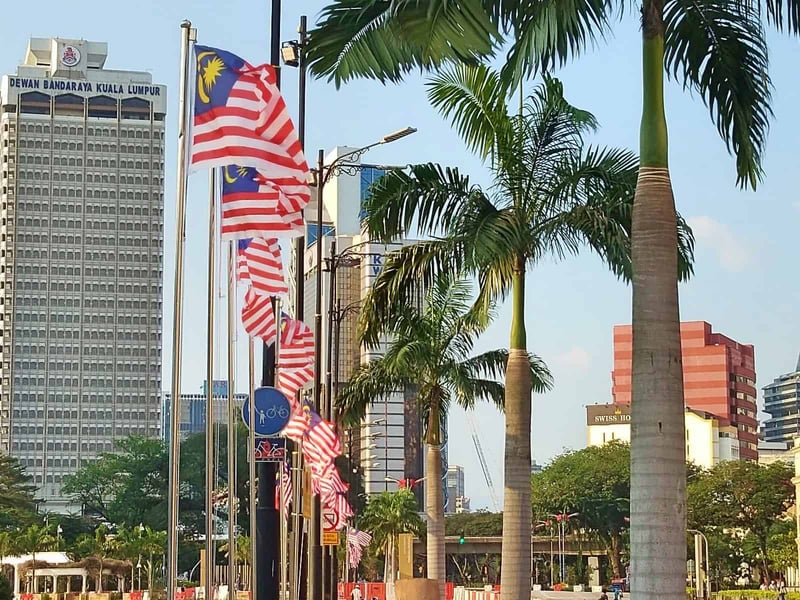 As well as this, you're legally allowed to hire a foreign domestic helper. Many expat parents who are both working choose to hire a foreign maid to help with daily duties. There are eight approved nationalities from across Southeast Asia that can obtain this visa, although most maids that I came across were from Phillipines.
It's also worth pointing out that to qualify as a dependent spouse, you need to be legally married and those in a de facto relationship (living together) won't qualify. But if it's on the cards anyway, then I guess there's no better time to get hitched?! Truth be told, the Sailor and I fast-tracked our wedding and got married before we first lived to Thailand to make the process easier.
Unfortunately, as Malaysia doesn't recognise same-sex marriage and homosexual acts are punishable under local law, those in a gay or lesbian relationship won't qualify for a spouse visa.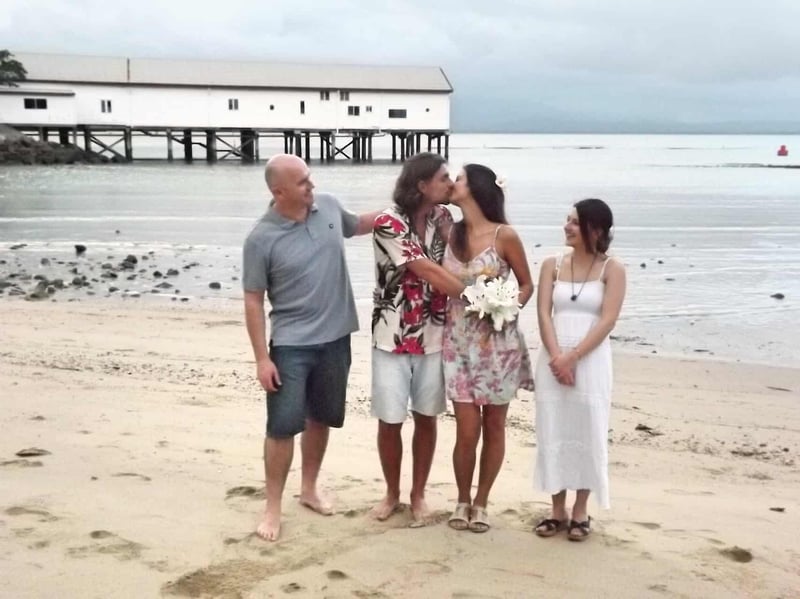 Expats earning between RM 3'000 and 4'999 per month will qualify for on a Category 3 Employment Pass and are not eligible bring dependants. They are also restricted to a 12-month contract which can only be renewed twice. After that, you must leave the country for 3 months for a 'cooling off' period before reapplying for another.
An article in The Star this year suggested that the government is trying to phase out the Category 3 Employment Pass in a bid to provide more job opportunities for local graduates. However, it's still currently available on a case-by-case basis.
Whatever your sector of work, for any category of Employment Pass you need to be at leat 27-years old (or 23 if you work in IT) with either a degree (or higher) and 3 years work experience; OR a diploma with 5 years experience; OR a technical certificate (or equivalent) with at least 7 years experience.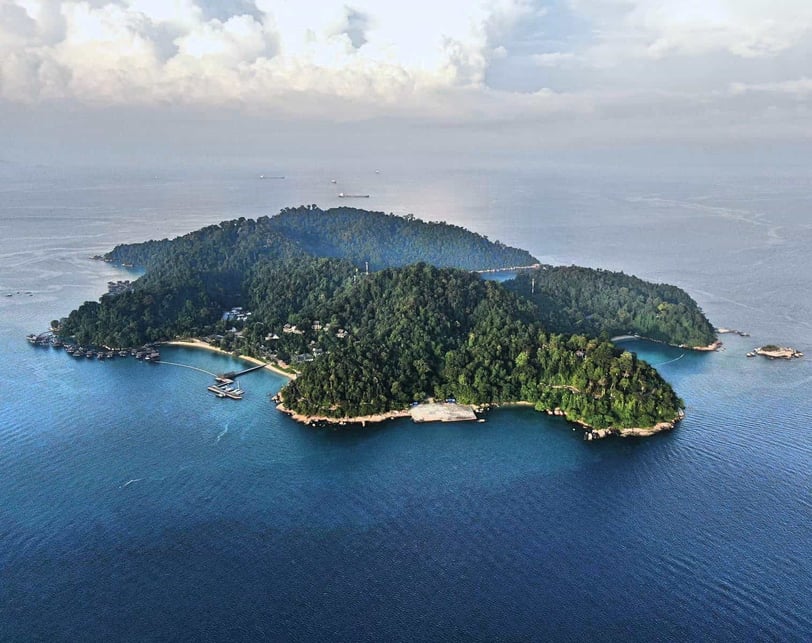 The Employment Pass visa process
When I received my job offer, I had to provide HR with the following documents:
A copy of every page of my passport (including the front and back cover) for me and the Sailor
Note: they asked for my passport to be valid for al least 3 years (although I think the official requirement is 2-years), with at least 6 empty passport pages. If you need to get a new one because yours is expiring, get one with extra pages as you'll probably get a lot of stamps with all the travelling!
Education certificates – including my bachelor degree, PGCE and QTS
Criminal record check – I had to provide it from Australia (where I was living at the time) & Thailand (where I lived prior) as I was based outside of the UK
A certified copy of my marriage certificate (as the Sailor was a dependant)
A certified copy of my birth certificate
Passport sized photos with a blue background (harder to obtain than it sounds! the Sailor had to work his Photoshop magic).
Proof of my permanent address
A doctor's letter saying that I was fit to work
A signed copy of my work contract
I was in Melbourne at the time so just scanned everything through. From the moment I accepted the job offer to having the visa in my hand, the process took about 3 months. My school's HR were uber efficient but it took me a while to send it all over, so I think this timeframe is about average.
Note: For the certified copies, I was told that I needed to go to the British Embassy or Consulate in Australia for them to certify the documents as a true copy (CTC). But as Australia is a commonwealth country, they do not provide notarial services. So I visited a JP who done it for free.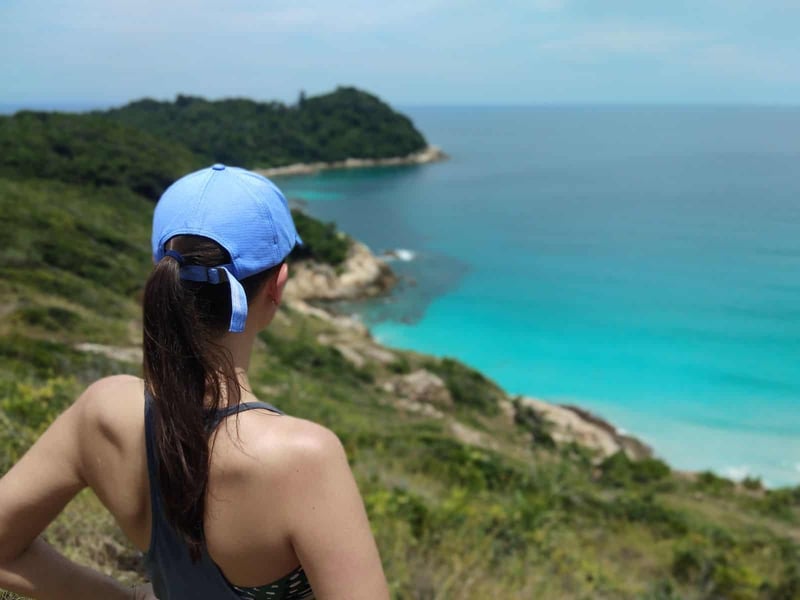 Once I furnished HR with all the paperwork, they then applied for my work permit by getting approval from the Expatriate Committee whom liaise with other relevant Malaysian authorities (in this case the Ministry of Education as I'm a teacher).
Then once approval was granted, the school applied for the Sailor to be included as a dependant on my Employment Pass.
The last stage was when I was physically in Malaysia, HR had to send my passport to the Immigration Department for them to endorse it with an Employment Pass sticker. Usually companies have to do this within 7 days of your arrival into the country.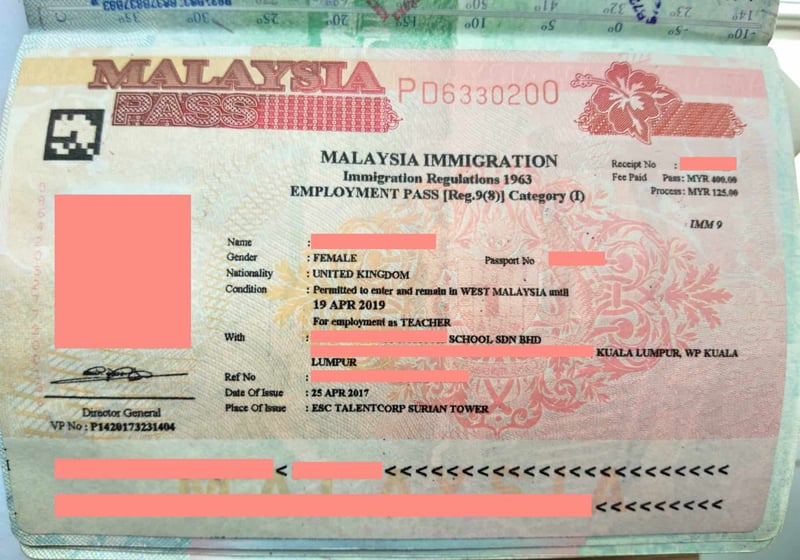 On this visa, you're only legally allowed to work for the hiring company stated on your endorsement. If you choose to change your employer later on, then they need to submit a new application on your behalf.
Your hiring company must also be registered with the Expatriate Committee before submitting an EP application. Whilst there's a need for highly skilled professions in Malaysia, they still need to prove why it's imperative they hire an expat over a Malaysian national.
Obviously many businesses will probably already be registered if they're seeking expats to fill positions, but I'm sure there are some that ask for approval after jobs have been offered, and in a few circumstances, are rejected.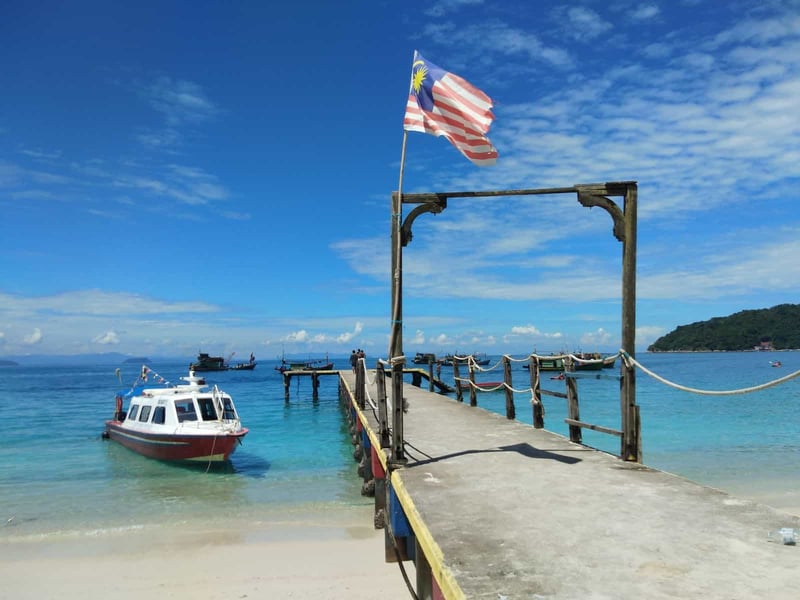 I flew to KL just before the Employment Pass was approved, but I could legally enter the country without it because I'm a UK citizen. Most Western countries are the same and allow a stay for up to 3 months with no visa.
But as a precautionary measure, because I was travelling without a visa or outbound ticket (which is technically required), I had a letter in my pocket from my school stating that I received a job offer and that an Employment Pass application had been lodged. Just in case immigration decided to question me.
Before I boarded the plane in Melbourne, the airline also told me that I may not be allowed to enter Malaysia as I didn't have proof of an outbound flight, which is standard procedure with some airlines.
At immigration in KL, I wasn't questioned and nor was I asked to provide any documentation. From what I've seen and heard, although an onward flight ticket is technically required and some airlines insist on it, it's seldom asked upon arrival.
---
What visa should I get if I want to come to Malaysia but haven't secured a job?
Note: Although I've thoroughly researched visa requirements in Malaysia and tried to ensure that all information in this post is as accurate as possible, I should premise this by saying that I'm not a visa specialist. The following information is to be used as an initial guide only and I'd highly recommend that you get in touch with your nearest Malaysian Embassy or High Commission who can specifically advise you on your options.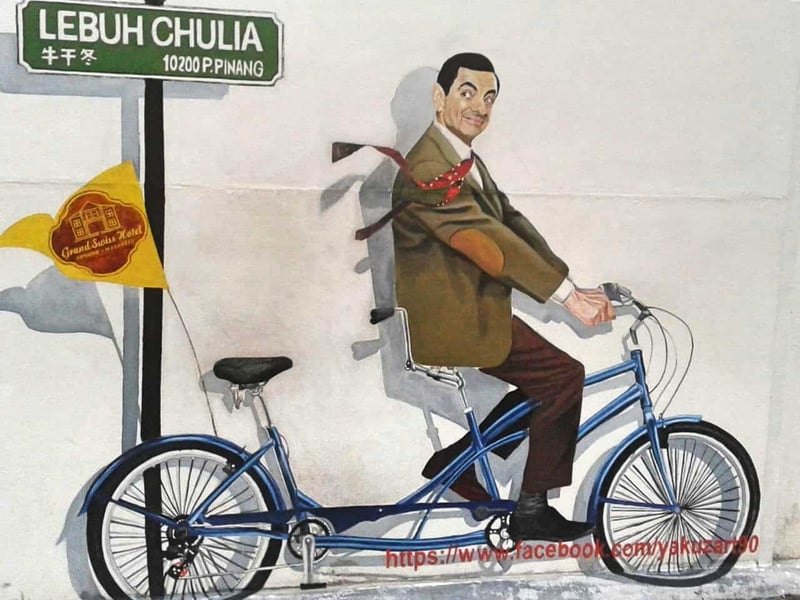 There are a few other avenues available to expats in Malaysia that legally allows residency and in some cases, permission to work.
Let's explore them.
---
~ Malaysia My Second Home (MM2H)
If you've got a decent amount of savings in the bank and a regular monthly income, then the Malaysia My Second Home program will grant you long-term residency.
You'll be able to stay for up to 10 years (renewable) and bring dependants or open your own business. Those under 50 would need to prove RM 500'000 in Liquid Assets (i.e. money in your bank, or assets that can be quickly converted into cash with little or no loss in value) and those over 50 need RM 350'000 (approx. GBP £93'000 / £65'000). You'll also need a monthly income of RM 10'000 (approx. GBP £1900) and a fixed deposit.
To find out more about this option, check out MM2H.co whom are a licensed consultancy and advisory agency.
---
~ Professional Visit Pass
Although more rare, some people who possess a specific talent, skill or qualification (below) can temporarily relocate to Malaysia on a Professional Visit Pass for up to 12 months.
A few groups that are eligible to qualify are volunteers, artists (i.e. film producers, actors, circus performers), jockey experts and religious workers – check out the full list on the Malaysian Immigration Website.
This visa is a bit more limiting than the Employment Pass I came on as you're not technically 'employed' by a Malaysian company or organisation. Instead, you'll continue working for your company overseas (and will be paid by them) but will be offering your services to another company in Malaysia.
On the PVP you're not eligible to bring dependants and will need a sponsor in Malaysia who can lodge the application for you.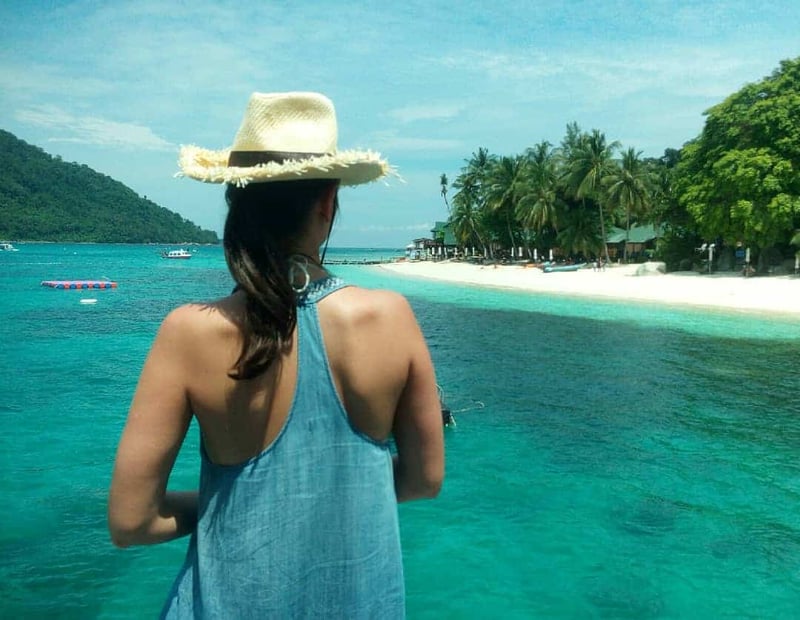 ---
~ Student Visa
Those who enrol on a course at a Uni in Malaysia (public or private) or at a Language Center or Skills Center are eligible to apply for a Student Pass visa. Most passes are issued for 12 months (bar language schools which are for six) and the visa is renewable if your attendance is above 80% and your CGPA is at least 2.0, so don't bunk lessons too often!
For a more comprehensive breakdown of this visa process, check out Visa Guide World.
I've heard of a few people who choose this route if their partner has received a job offer in Malaysia but they don't have one, and they're not married so cannot come go over as a dependent. At least this way they'll have an opportunity to better their skills or develop better Bahasa than I had!
---
~ Malaysia Tech Entrepreneur Programme (MTEP)
In 2017, the Malaysia Tech Entrepreneur Programme was set up to attract digital startups and strengthen the country's tech growth.
New entrepreneurs are eligible to receive a 12-month stay on a Professional Visit Pass (PVP-MTE) although they're not able to bring dependants. The application fee cost RM 2'650.
More established entrepreneurs who have been in business for more than 3 years (with 2 years of financials) are entitled to a Residence Pass (PVP-MTE ~ which is similar to the 10-year Residence Pass-Talent visa that's issued to highly skilled expats who've been working in Malaysia for a 3-year minimum). This visa is granted for 5-years and immediate family members are permitted to travel with you as dependants. This application costs RM 5'300.
Before receiving either pass, entrepreneurs will need to pitch their business ideas to the MDeC and meet other requirements. The process is said to take 6 weeks and applications can be made via the mtep.my website. Check out some of their FAQs for more details.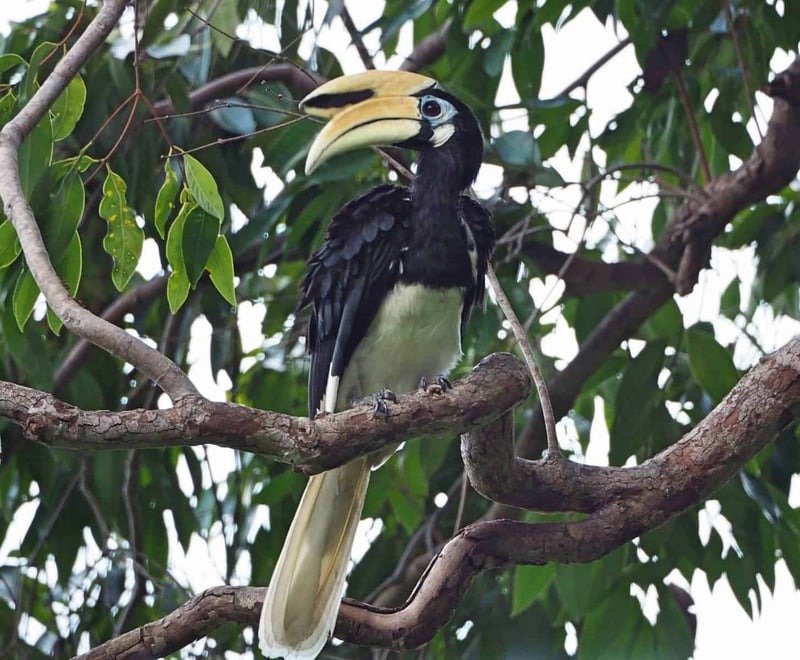 ---
If I'm from a country that can stay in Malaysia visa-free for 3 months, can I stay long-term?
In Thailand I saw plenty of foreigners who'd arrive on a 3 month visa and would stay for years by doing visa runs every 3 months. Thailand is notorious for it, and even I was required to do a visa run once.
When I lived there from 2014-2016, they did begin clamping down a little more on foreigners staying long-term without an appropriate visa by not allowing them back into Thailand after their umteenth visa run. But thousands upon thousands still manage to stay, and they're still pretty lax.
From what I've observed, Malaysia is more regulated than Thailand, but it's still not as strict as the West can be.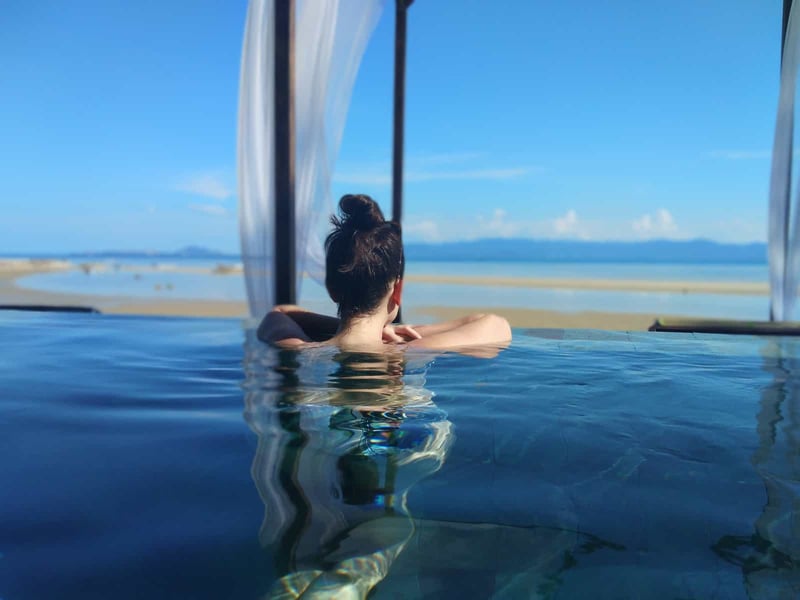 As most Western nationals do not require a visa upon arrival in Malaysia (find your nearest Malaysian Embassy website to check out if that's you) and can stay for up to 3 months, there are plenty of travellers who end up staying long-term by doing visa runs.
Some foreigners do it if their partner is working in Malaysia on an Employment Pass but they're not married so won't qualify for a Dependant Pass (read more about an expat who had this problem in this InterNations forum).
Others are flexible digital nomads based in KL, Penang or Langkawi.
I'd take a modest estimation and say that people taking their 3rd or 4rd run (after for 9 or 12 months) may begin to get questioned at immigration. I guess, they need to be confident that your sole purpose in Malaysia is to travel and that you're not working here illegally.
Whilst this may get you a longer stay in the country, it comes with it's own set of risks. For example, when re-entering Malaysia, the Immigration Officer may decide that you're not actually here as a tourist and could send you back home. Or they may choose to reduce your stay from 3 months to 3 weeks. Even though you're allowed up to 90 days, it's at the officer's discretion whether you get it.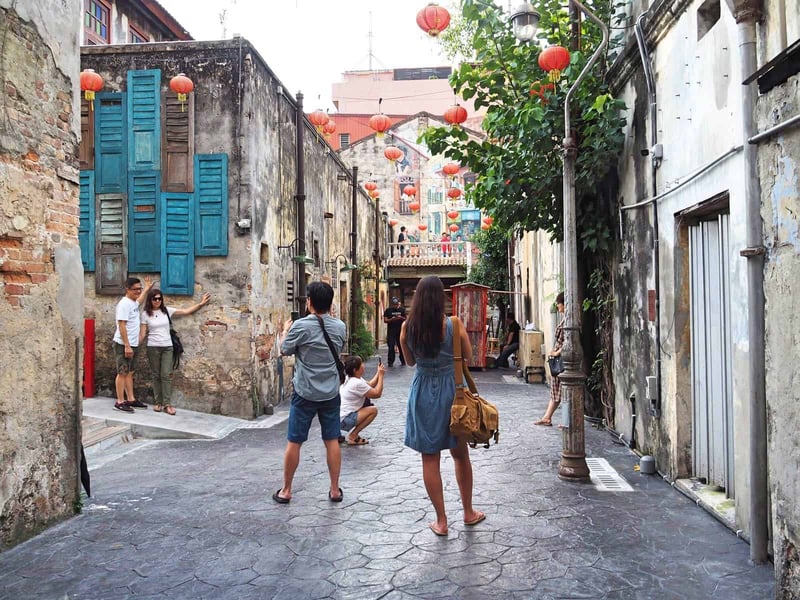 I've also known people who haven't needed a visa to enter Malaysia and come seeking employment, but this is risky too.
The visa free, 3-month stay is technically for a social visit only (as stipulated on the Malaysian Immigration website), so by actively seeking employment you're breaching the conditions of your stay.
Looking for a job when you're Malaysia-bound may also prove harder than you think. Whilst highly skilled foreigners are usually successful at obtaining jobs in Malaysian companies, recruiting expats is a lengthly process and some companies may not want the hassle of employing you.
It's worth bearing in mind that with the many well-educated and qualified Malaysians who speak fluent Malay and English- some of which will have returned to Malaysia from studying at lucrative universities in the West, will probably be more desirable. And expats are known to expect higher salaries of at least RM 5'000 per month, whereas local salaries are usually between RM 2-3'000. Some sectors are also only for Malaysian Citizens.
Tip: for those looking to set up a business in Malaysia, you may find a lot of useful information on this website from a business advisory company.

---
What if I'm a digital nomad?
Well, you'll probably be more of a 'digital hermit' if you want to stay in Malaysia! 😉
Seriously though, digital nomads who come from Western countries that qualify for the visa free 3 months have been doing the same as travellers for years- i.e. staying in Malaysia long-term via visa runs. According to HLX Malaysia, out of the 20-million digital nomads around the world, 60% are in Asia- with Malaysia taking 3rd place after Bali & Chiang Mai.
Heck, there are even plush co-working spaces in KL specifically designed for diginoms, complete with rooftop pools, space for yoga and of course, high-speed fibre internet.
But- nomad or hermit, remote workers are a bit of a 'grey area' in most parts of the world and in Malaysia it's no exception, particularly when it comes to taxation.
Although perhaps all that's about to change.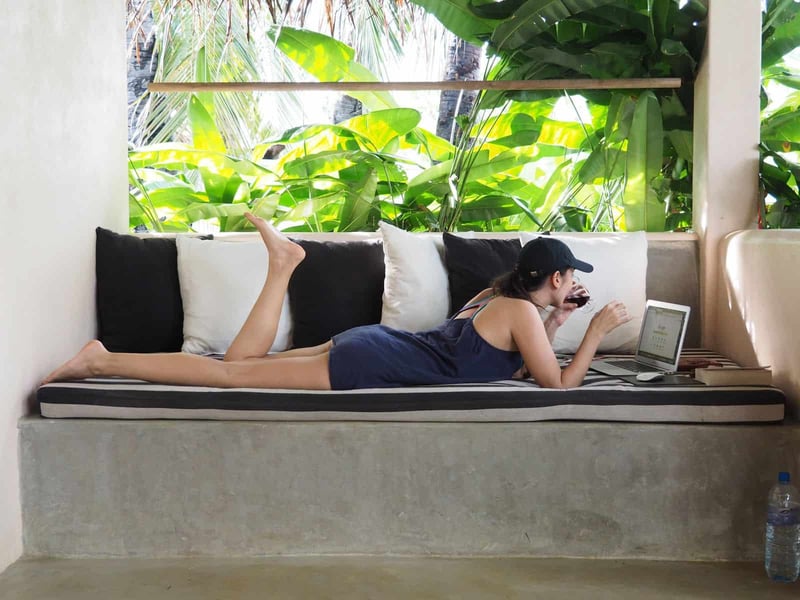 As well as recently implementing the Malaysia Tech Entrepreneur Programme, this year the MDeC is also trialling a new pilot scheme that will potentially give tech freelancers the right to live and work in Malaysia for up to 12 months on a Professional Visit Pass.
Initially they are focusing on blockchain talents, but may open up to other tech specialisms in the future. Whilst this hasn't officially been rolled out yet, the MDeC is soon due to release more details so keep your eyes peeled for updates.
---
Looking for more Kuala Lumpur juice? Find out where the city's most liveable suburbs for expats are located, or get acquainted with the perks of living in KL.
* * *
Like it? Pin it for later!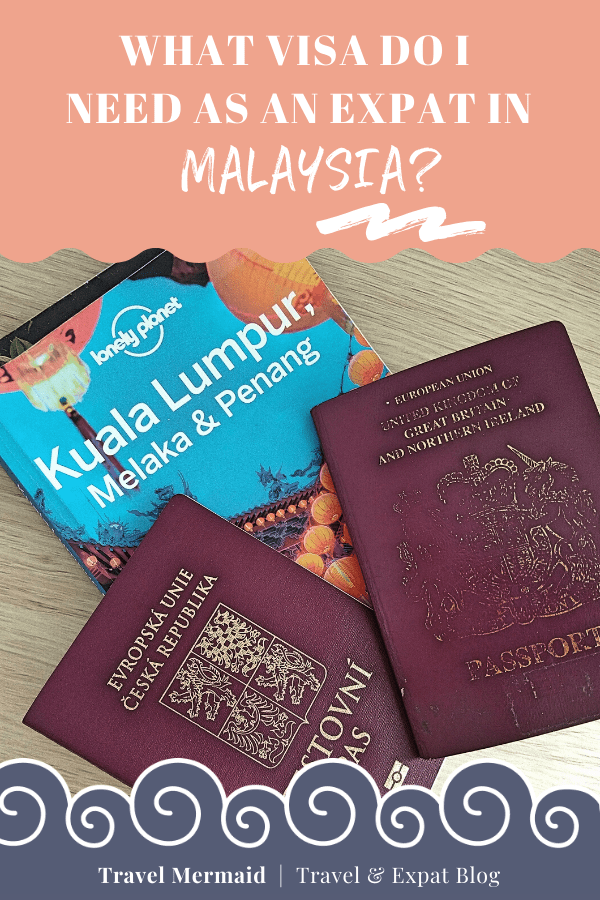 XOXO