Swim, bask, relax. Repeat.
As an ex-expat in Thailand and temporary KLite, I thought nowhere could rival the majestic beaches of Koh Lipe or the Perhentian Islands. But after a visit to Tangalle last Christmas, I realised the list is only just getting started. Tangalle's wide-open, golden coastline and lapping waves sent me straight to the zen den before I'd even sipped a fresh coconut with a drop of arrack.
Lonely Planet recently voted Sri Lanka as the number one country to visit in 2019, and crowned the beaches of Tangalle as the island's finest. Boasting several untouched beaches nearby and a plethora of local activities, your time here will be well-spent.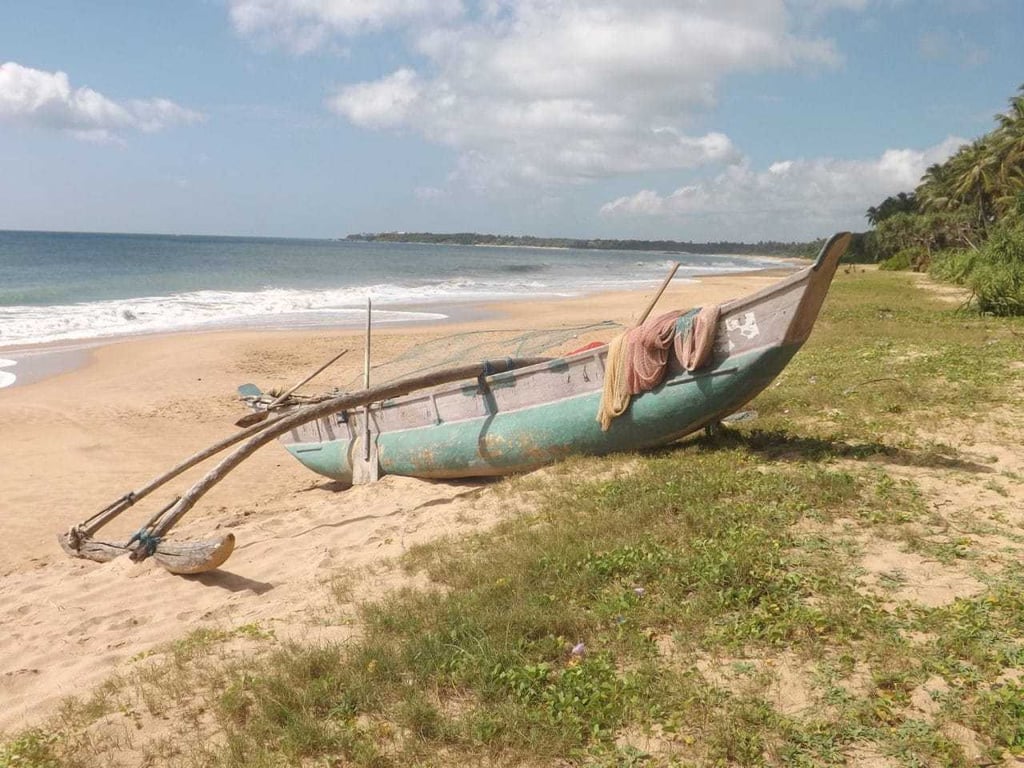 ---
What to do around Tangalle
Apart from obviously spending a decent amount of time beach bumming, exploring the fauna on the island is a must-do.
Despite being small in size, Sri Lanka is listed 34th in the world for being a biodiversity hotspot. Therefore we centred our excursions around seeing as much wildlife as we could (my penchant is getting outdoors and seeing animals in the wild!)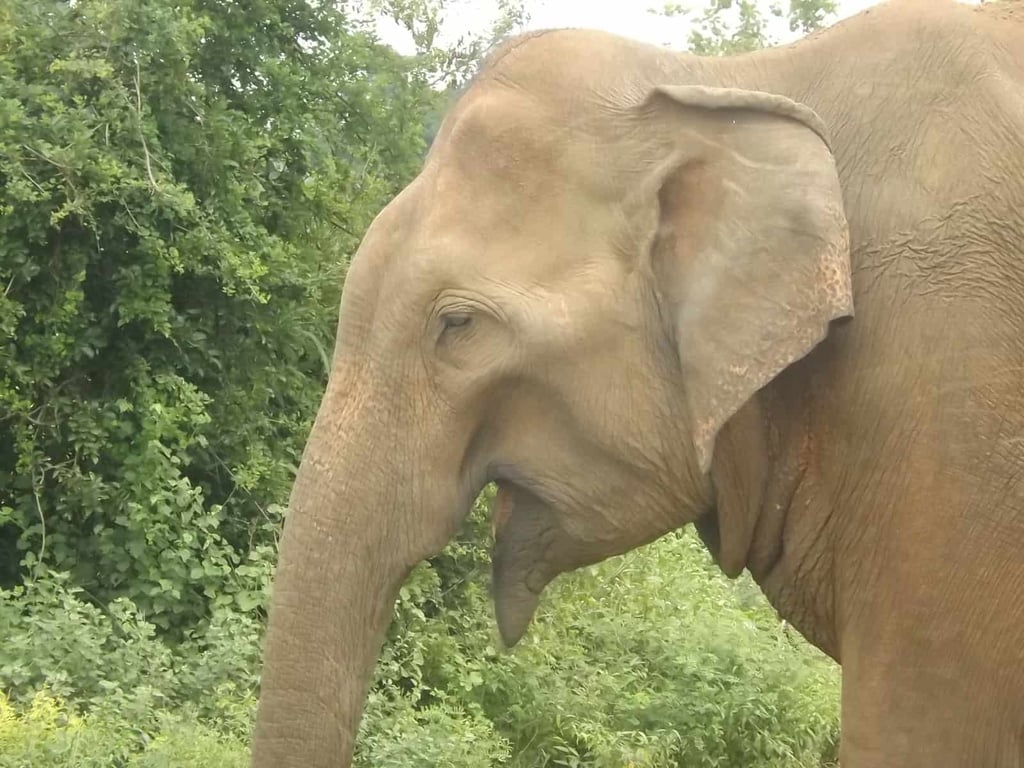 Udawalawe National Park
For the first trip, we headed to Udawalawe for a safari tour. There are a few around, but this one had great reviews and is meant to be one of the better safari parks relatively close to the hotel (Lonely Planet say it 'surpasses many of the most famous East African national parks'.)
We arranged a taxi to the park from our resort and the journey was estimated at an hour, but took over two (a common theme here!)
The taxi driver then found us a jeep and it cost around 15000 rupees for 3 people (about £70GBP … entrance to the park is roughly 10'000, plus the jeep driver fee 5'000.) The safari lasted for 3 hours.
We saw most of the park's animals: a herds of elephants, sambar deer, buffalo, a croc, peacocks, a flock of pelicans and my favourite, a monkey with the coolest haircut in the world!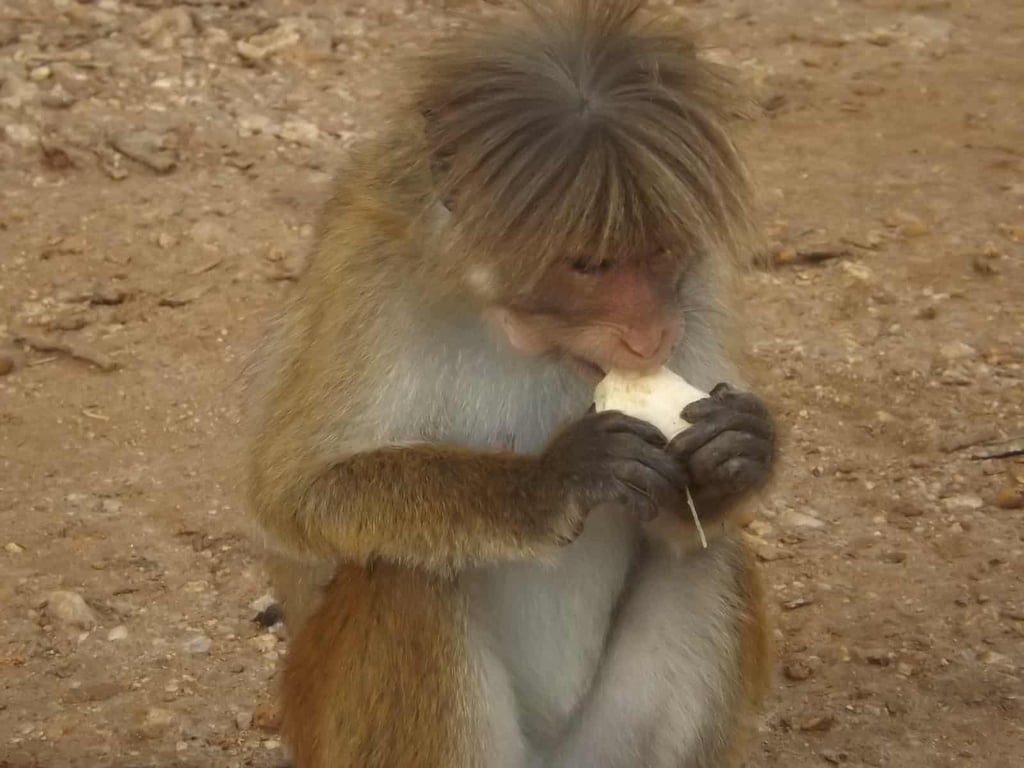 We didn't spot a leopard but I think most don't; the park only has a handful and I guess these kings of the jungle keep to themselves most of the time. But you might just be lucky.
Tip: You're more likely to spot a leopard at Willpatu National Park, near Kalpitiya in Sri Lanka's north-west coast. Even though visitors can only get access to 25% of the park, there are 140 resident leopards, making it the biggest habitat in all of Sri Lanka.
If like me, you have never been on a safari before, then I'm sure you'll enjoy the experience as much as we did.
The jeep drivers have walkie talkies to communicate with each other when they spot an animal so they'll definitely try to maximise the animal sightings for you. (Although perhaps don't go in expecting it to resemble a scene from the 'Born Free' movie! You need to be patient to spot wild animals.)
It turned out to be a memorable day trip and as an animal and nature lover, it ticked many boxes. Just being in a jeep was pretty cool, with the wind in my hair and the fresh nature smells all around.
Note: Tipping of the drivers is also expected (we gave about 1500, approx. £7.)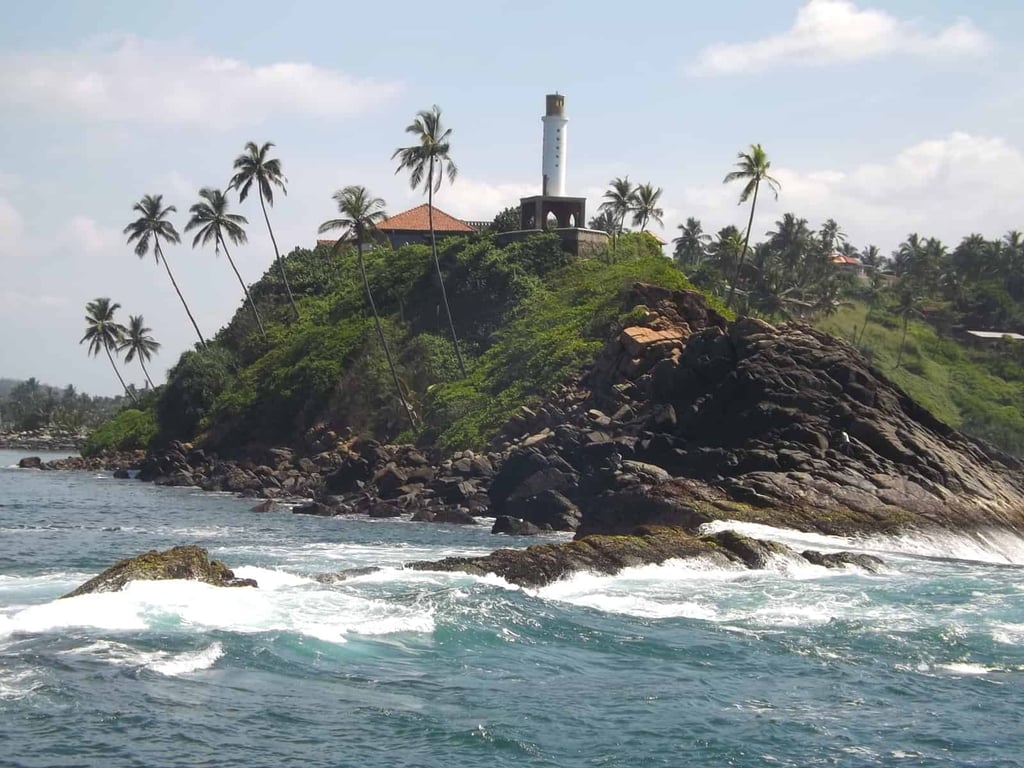 Whale and Dolphin Watching
The second day we decided to head for Marissa the for some whale and dolphin watching. This was another new trip for us so we couldn't wait.
It was an early 4am start to get the 5am taxi (organised by the hotel) which took us to Marissa. We were quoted 45 minutes, it took 1h30 (standard!)
When we arrived, the taxi driver took us to the jetty where the tour operators were hanging out. We paid about 6'000 LKR p/p (£30 GBP). Depending on the sightings, a trip can take anywhere between 2-8 hours (the average is 2-5). We were on the boat for about four, which was long enough.
Blue whales are known to be local residents within this coastline. On the day we were lucky enough to see two types of species, Bryde's Whales and Fin whales, as well as a pod of dolphins and some frisky turtles.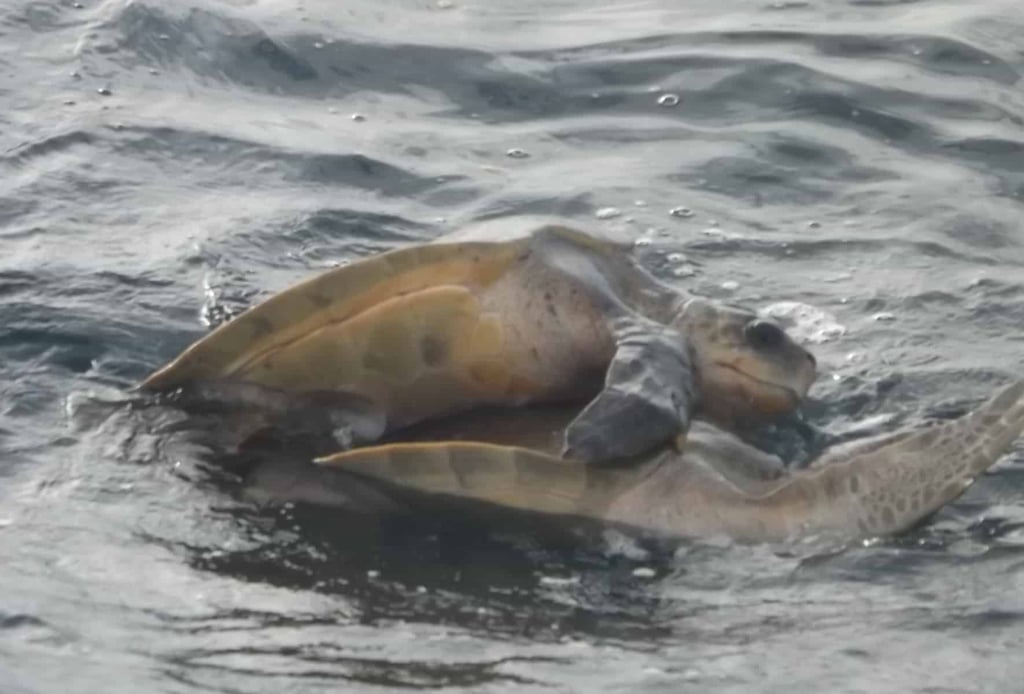 Out of the 4 hrs on the boat, we probably saw about 15 minutes worth of sea-life…but then again we weren't taking a diving trip, so this is expected!
When the skipper and his colleagues on the boat spotted a whale, they sailed in its direction, then it'd be another 10 minutes before the whale came up for air.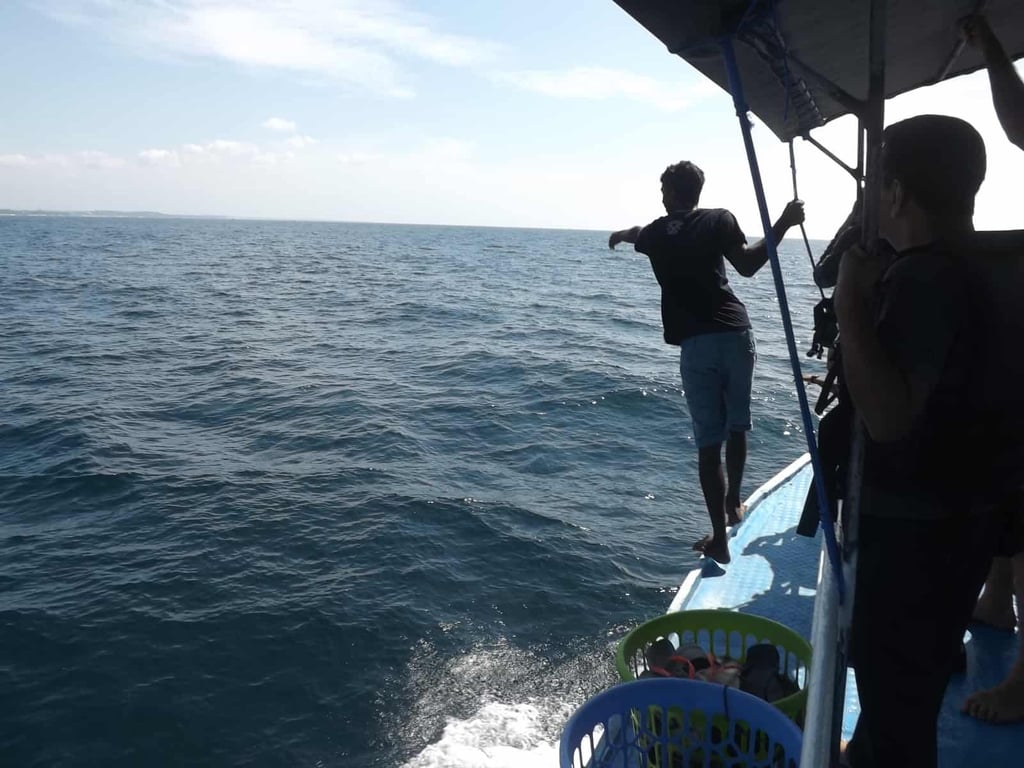 I'd highly recommend this trip to you guys, BUT, if I were to do it again, I'd definitely book through a reputable and recommended operator that complies with international guidelines when approaching whales.
Unfortunately the magical feeling I had when spotting the marine life was also mixed with sorrow, as it felt like our boat and many others were hounding the whales. As soon as one boat spots one, they were all chasing it, sometimes with 8 or so surrounding them.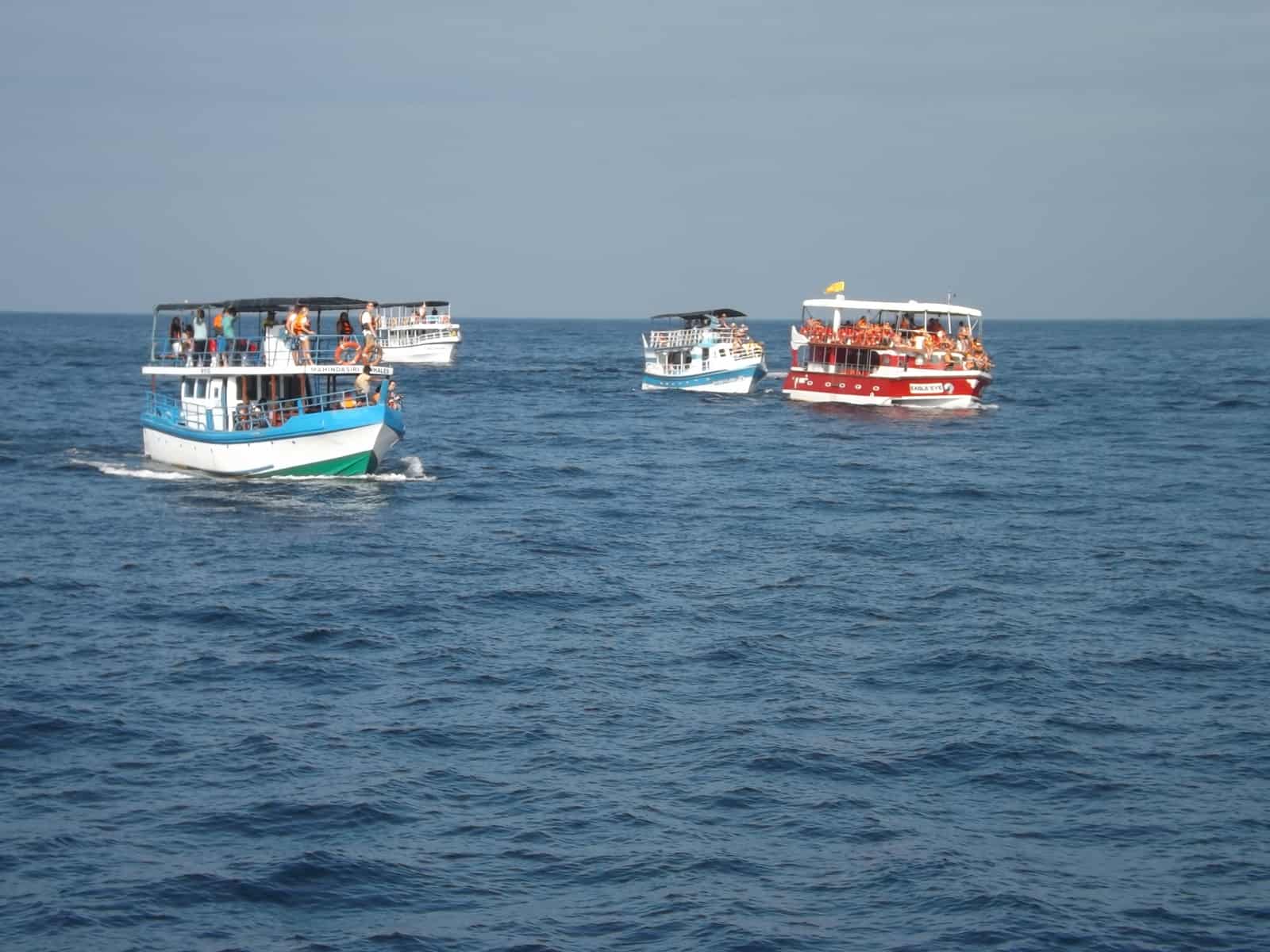 If you'd like to support responsible tourism, then Lonely Planet recommends these reputable operators:
Tips:
Get your hotel to pack you a light breakfast before you go. It was an early start and we didn't get to eat until the afternoon (we were starving!)
Avoid this experience during the monsoon season from May – July, as the waters are rough and it's harder to spot the whales.
. . .
As much as these excursions were fun and memorable, it meant a lot of time travelling. We basically spent all day in a bumpy (jeep) or a swerving car (taxi) during our safari day trip, and the taxi and boat trip on day two was just as bad, if not worse. My stomach was doing permanent backflips!
It was now time to chill out and thankfully, I was on the perfect beach for doing just that.
We only had 6 nights in Tangalle which didn't feel long enough to totally relax and regenerate, considering we changed accommodation and had two busy excursions.
If you're looking to totally chill out (like we were) then I'd recommend staying for one full week (with a maximum of 1 day trip) and then spending another week visiting other parts of Sri Lanka, like Galle or Kandy.
How to Get to Tangalle from Kuala Lumpur
Fortunately, Air Asia has made travel from KL to Sri Lanka a doddle. A direct, return flight to Columbo cost 350 MYR (approximately £70 GBP) and takes 3.5 hrs.
We organised our own private taxi from Colombo airport to the hotel (however most good hotels will offer to arrange the transfers.) They quoted a 3.5 hr taxi ride which cost $115 USD, but it ended up taking an extra hour as the roads (and driving!) wasn't the best.
Thankfully our journey back was much safer and enjoyable, organised by the hotel.
Tip: I always search for the best deals on flights with Skyscanner.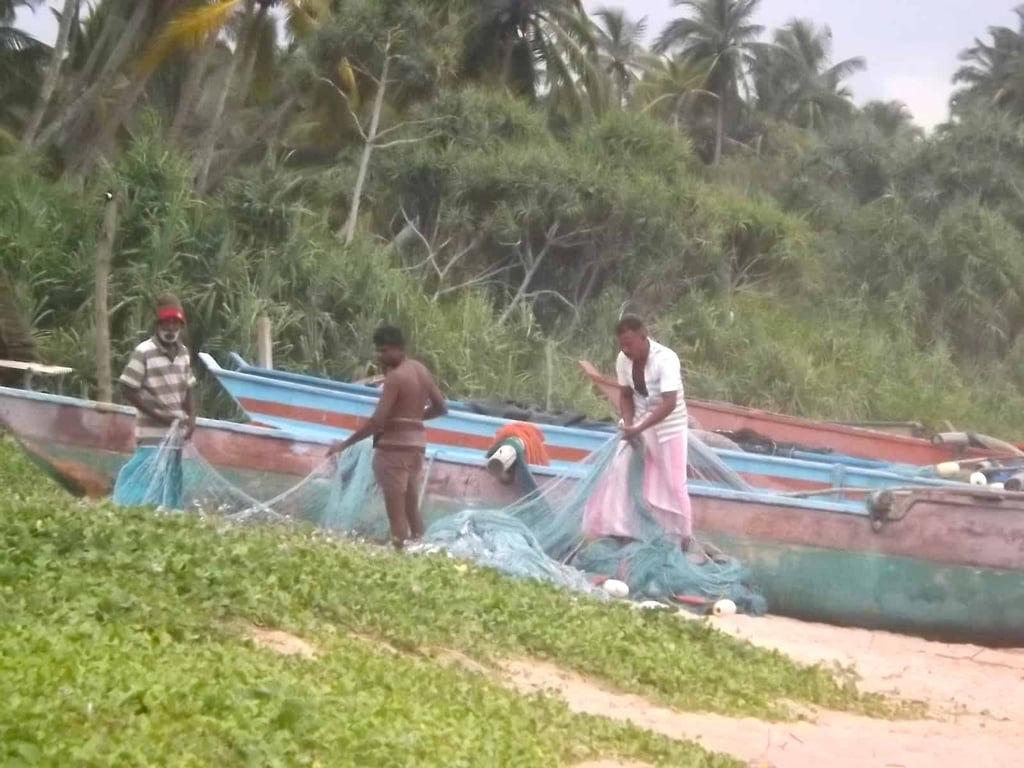 Accommodation
We decided to split our time in Tangalle at two different hotels. We normally do this as we find that all places have something different to offer. And if one is not as nice as you were expecting, at least you don't need to stay there the whole time.
Seven Turtles (mid range)

Pros:
Smooth, easy check in, a fresh coconut on arrival at the bar and very friendly staff. The rooms were spacious and to a high standard and it was a very peaceful resort. We loved their traditional Sri Lankan breakfast, which consists of fragrant curries, dahl, moreish coconut sambal and hoppers (a kind of pancake made from coconut milk and rice flour.)  It was the best start to the day, sitting at a table overlooking the beach.
Cons:
The owners were a very nice and friendly couple but sometimes we felt a little 'watched.' They obviously want all guests to have a wonderful stay, but because the place wasn't busy, it felt like they were around a lot and keeping an eye on us to make sure everything was in order. I also went to the hotel next door to enquire about dinner, which wasn't received very well. This left some questions for the Sailor to answer, like 'Why are you going next door, don't you like our food?' I think it's expected that you only eat at the resort.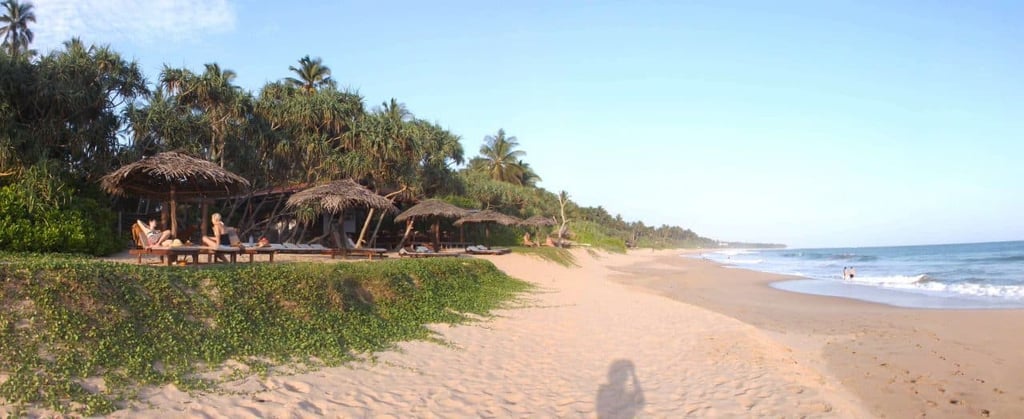 Booking: for the best rates and genius discounts, I always book accommodation via Booking.com.
Good Karma Ayurvedic Resort (mid range)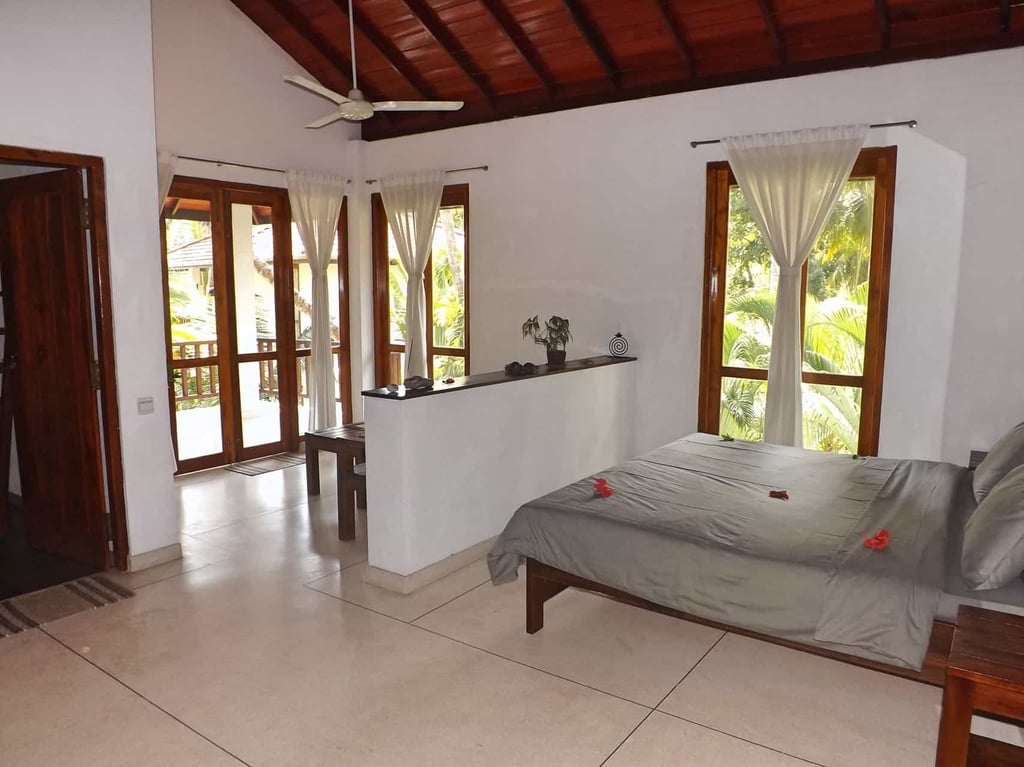 Pros:
This place runs like clockwork, thanks to their fantastic GM. He made us feel totally welcome from the get go and was really friendly yet professional. We felt more comfortable at this resort because there were more guests here and we didn't feel like eyes were on us all the time.
The rooms were spacious, clean and gorgeous. The resort also offers a range of massages which I highly recommend (although don't expect clean hair when you leave as they use a fair amount of oil!)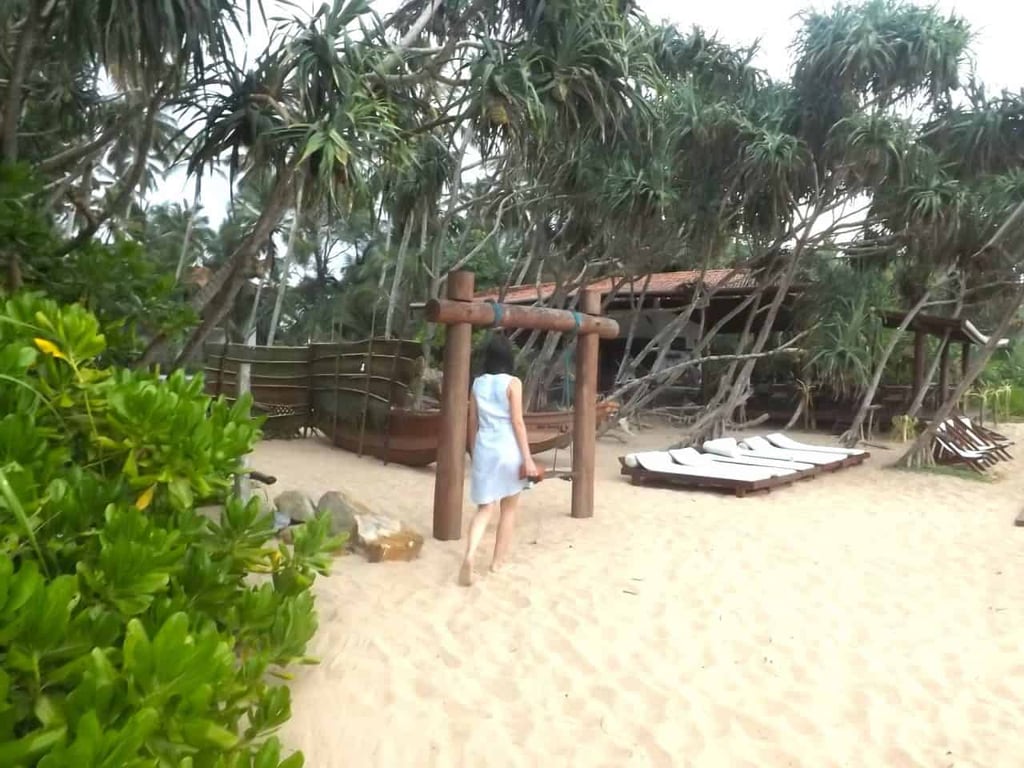 As we were there at Christmas, they put on a special Gala dinner. You could see the whole staff team coming together to make this a special night and so much effort went into it. The highlight was the entertainment. It was humble, local and authentic, leaving us feeling inspired. The performances were definitely a trip highlight and an insight into Sri Lankan culture.
Cons:
This resort was worth the money, but perhaps the Gala dinner was overpriced as the food wasn't great. Otherwise meals at this hotel were delicious.
Bookings: Check out their best rates on Booking.com.
Fancy trying something different on holiday in Sri Lanka?
Everything You Need To Know About A Kitesurfing Holiday in Kalpitiya
---
Like it? Pin it for later!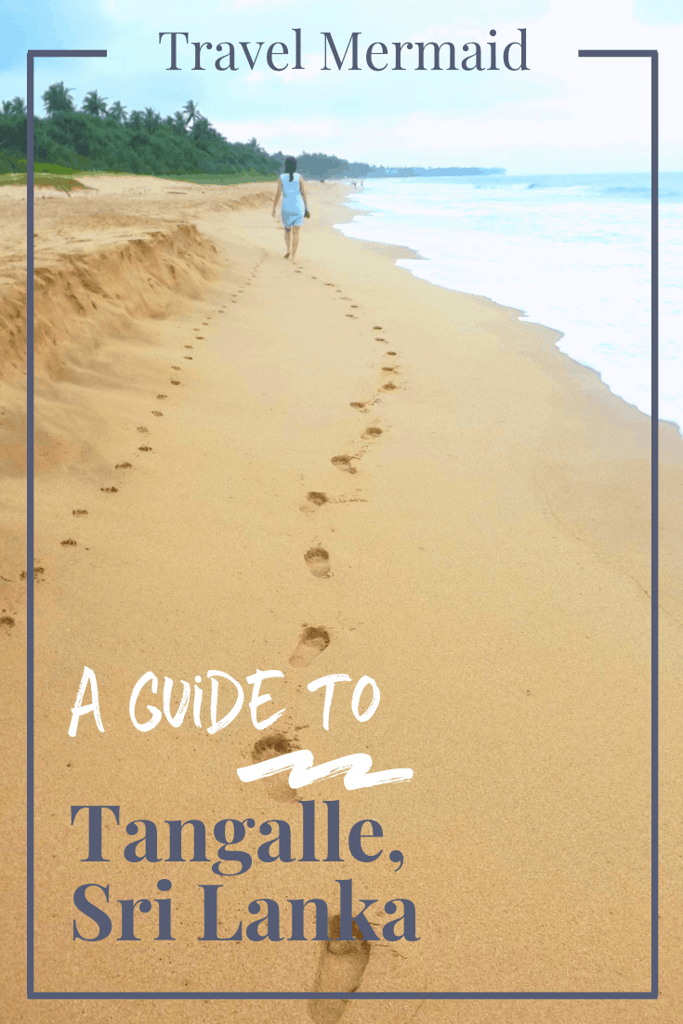 XOXO