George Town is not is not Phuket Old Town. I strangely thought they would be similar before I ventured to Penang! (I also thought that the island is where the Penang curry originated…huge misconceptions!) They're both historical centres lined with eclectic houses influenced from Europe and the Straits, but they couldn't be farther apart.
George Town has its own unique charm and is a popular starting point for tourists on the island. Most people come here to explore its lantern lines lanes, take pictures alongside its impressive street art, awe over the architecture or eat the huge array of local food. It's known to be the food and culture capital of Malaysia, so there's lots to see, do and eat.
This article will take you on a guided tour through its 3 distinct quarters and show you why it captivates travellers from around the world.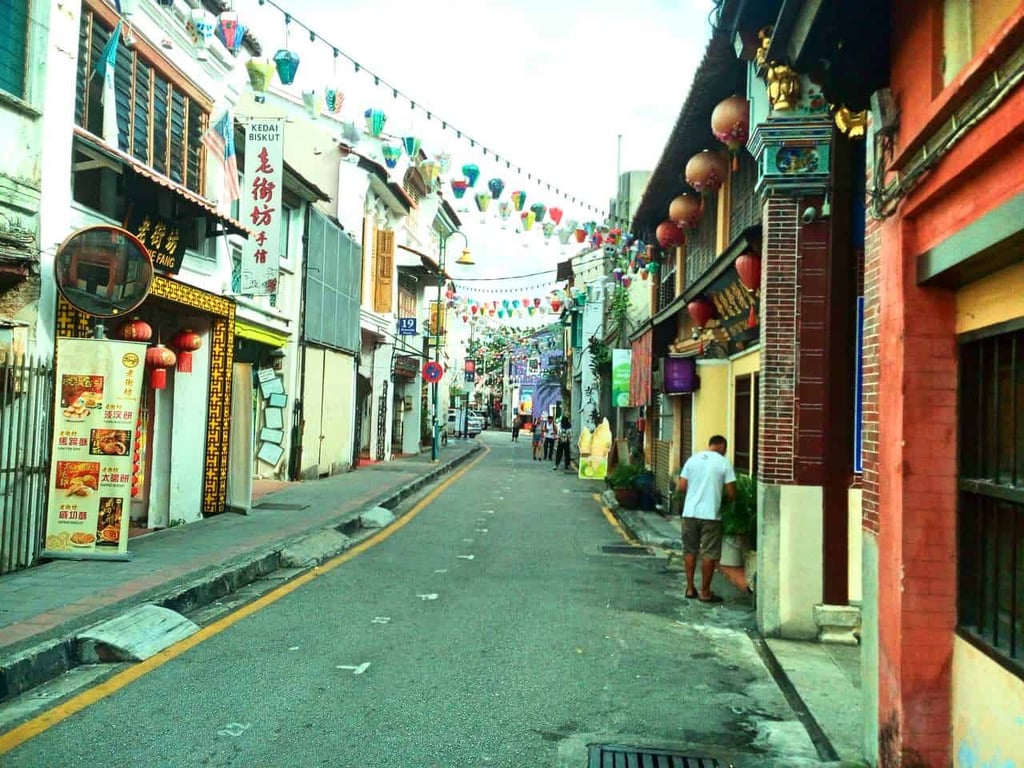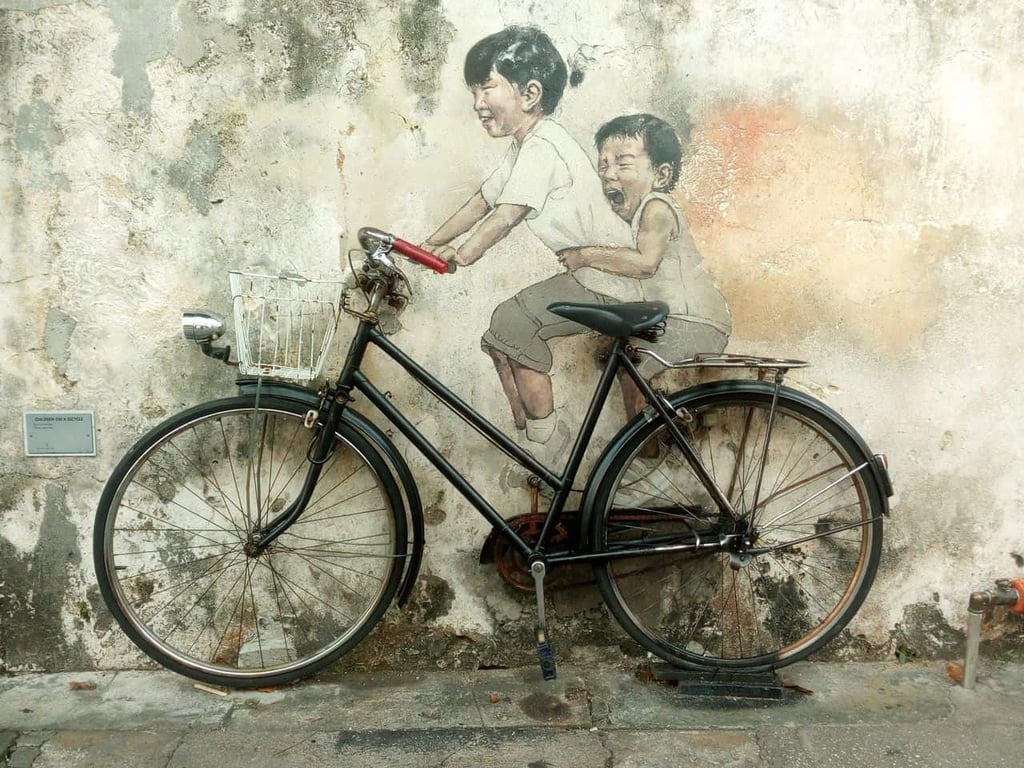 Walking around town
The best way to experience George Town is on foot. It's relatively big (121 km²) but a city made for walking and nowhere is too far to get to.
When you meander through its arty streets, one thing that becomes totally mesmerising is the culture. 
For those unfamiliar with Malaysia, unlike any other South East Asian country, here you have 3 ethnic groups that combine to form '1 Malaysia'. The largest being the Malay muslim community, and the two larger minorities being the Indian Malays and Chinese Malays.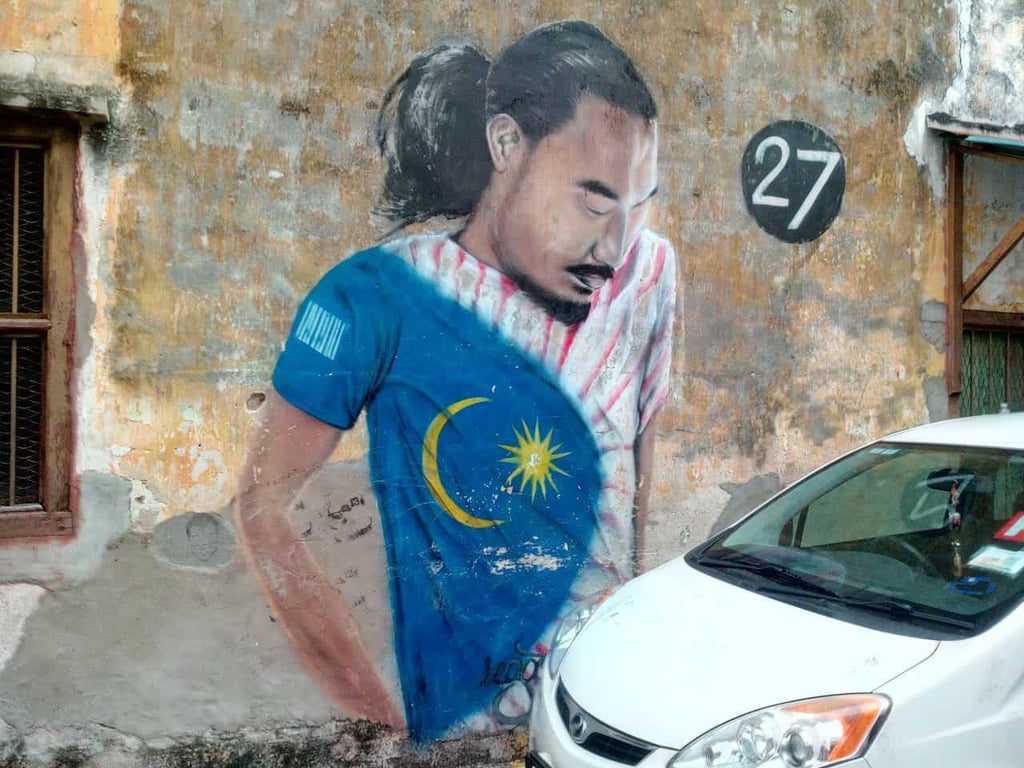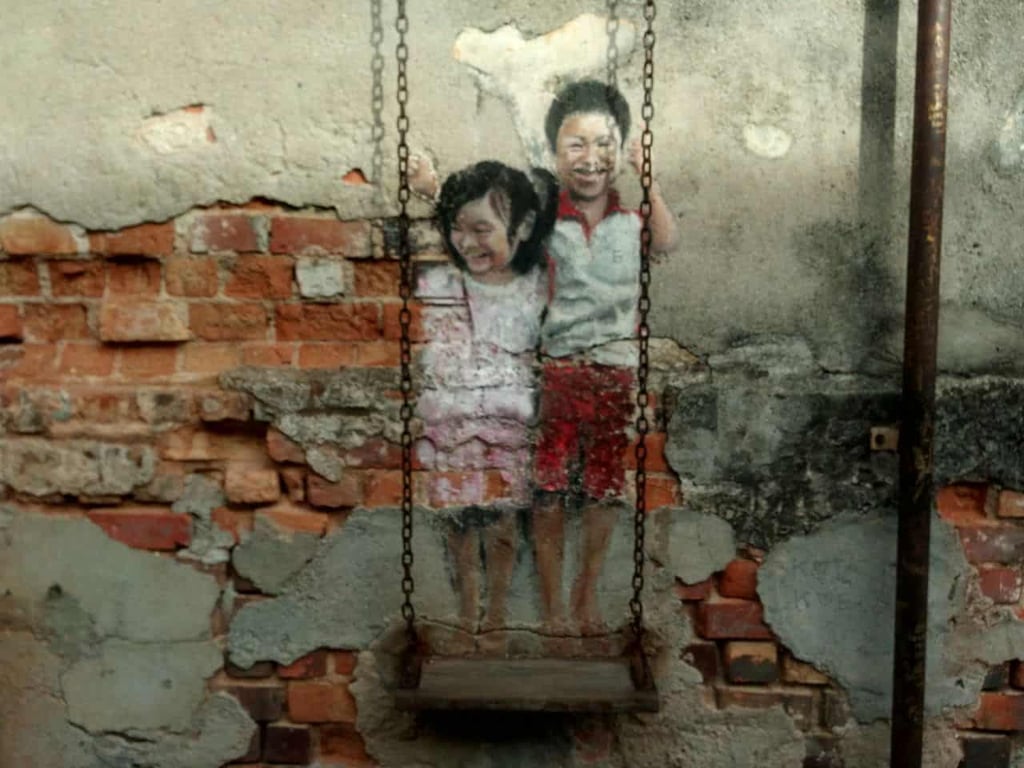 Unlike KL which is huge (but modest in comparison to Bangkok), in just half hour of wandering around George Town you are greeted by multi-faith Malaysia.
If you turn one corner you can hear the enchanting Islamic call to prayer, turn another and you're stunned by a beautiful Chinese Temple, and then passing you may be a lively Hari Krishma procession.
Like Melaka, located on the south-west coast of Malaysia, George Town is diversified further by its rich history from the colonial period making it a UNESCO World Heritage Site. This has further shaped the town into the 3 main districts.
The Colonial District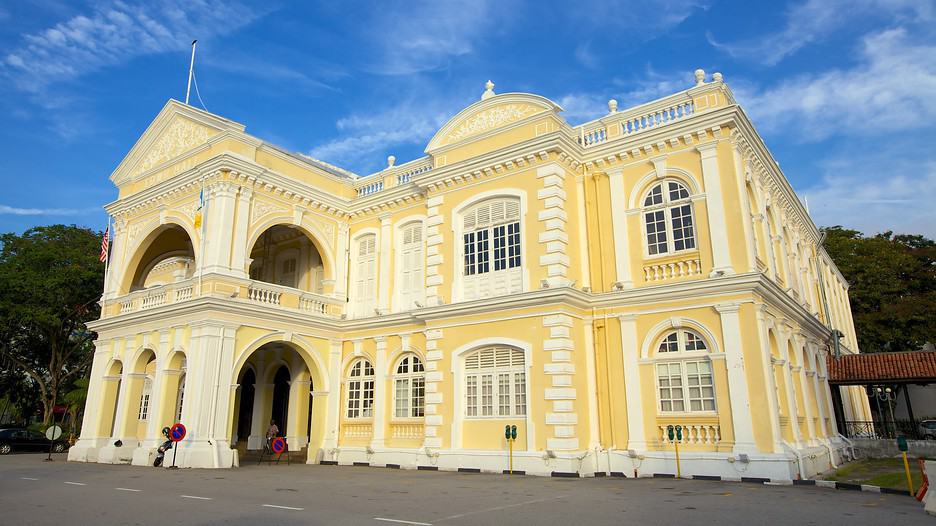 Since leaving the UK, I've become fascinated by the imprints of my ancestors in both Australia and Southeast Asia (although none that I'm proud of). In this eerily familiar colonial district, stands grand Georgian mansions, as well as Victorian and Art Deco builds.
Although when you momentarily cast aside the impressive architecture, it becomes apparent that they were erected during a tumultuous time.
How about a free history lesson guys 👋🏻 [enthusiastic teacher voice coming strong!].
If you head to Suffolk House, you will see the old residence of Englishman Francis Light, which is now a mansion offering tours and a romantic dining restaurant. He was the founder and ruler of the colony back in 1700's.
Related Read:
10 Ways to Experience The Best of Malaysia's Perhentian Islands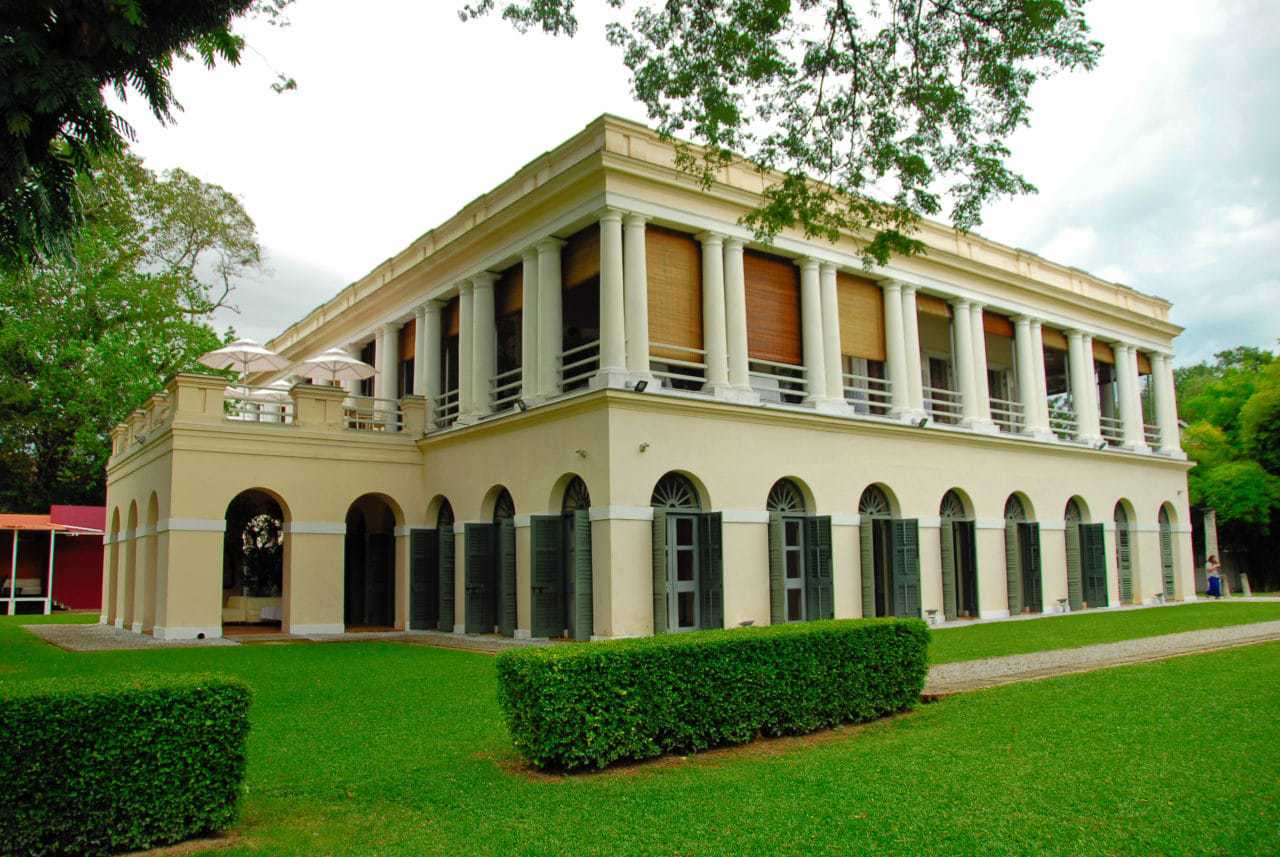 During Light's ruling, the Brits arrived in their masses and were granted trading rights in exchange for providing Penang military assistance against Siam (now Thailand.)
After trading with profusion, owning land and taking as much as they could, the attack on Pearl Harbour shook the world. As soon as it was feared that Japan would attack, all of Penang's Europeans left to go back home leaving a completely defenceless island. ☹️
Japan then immediately ceased control of Penang and for a further 3 years until the end of WW2. Those days were told to be the darkest in the island's history and marked the end of British imperialism in Penang. The island became a state of the Malaya federation soon after.
Interestingly, the European vibe I felt was not only present through its  architecture. I said to my Czech Sailor a few times that walking through the empty evening streets gave me the feeling of being back in Prague.
Little India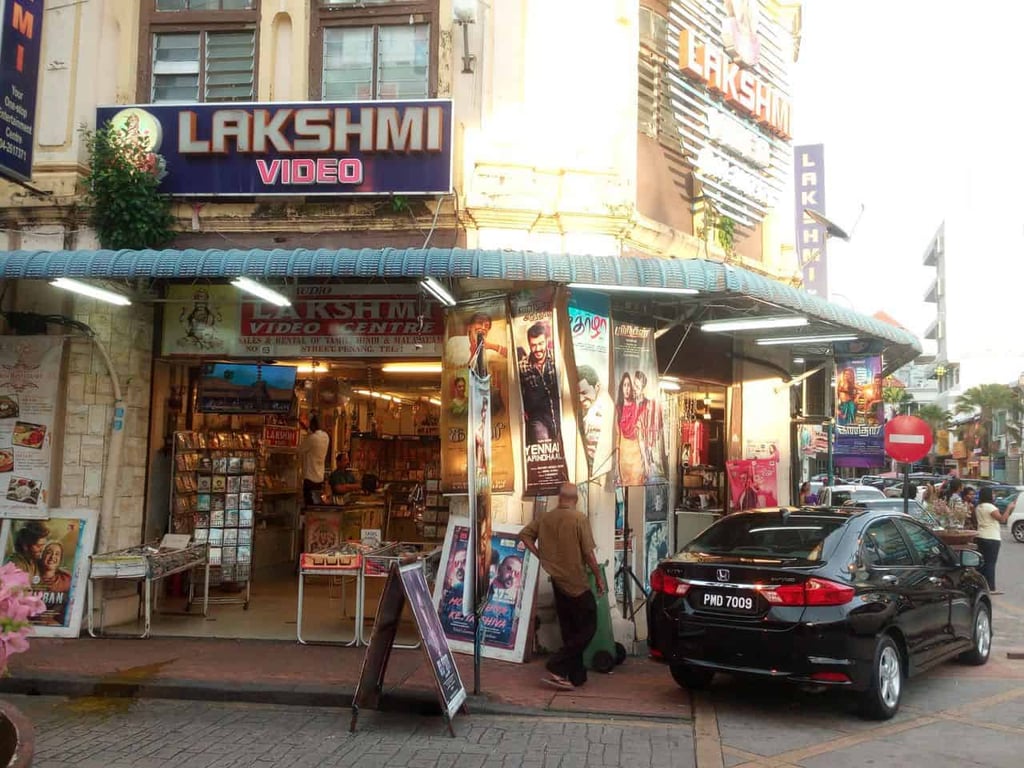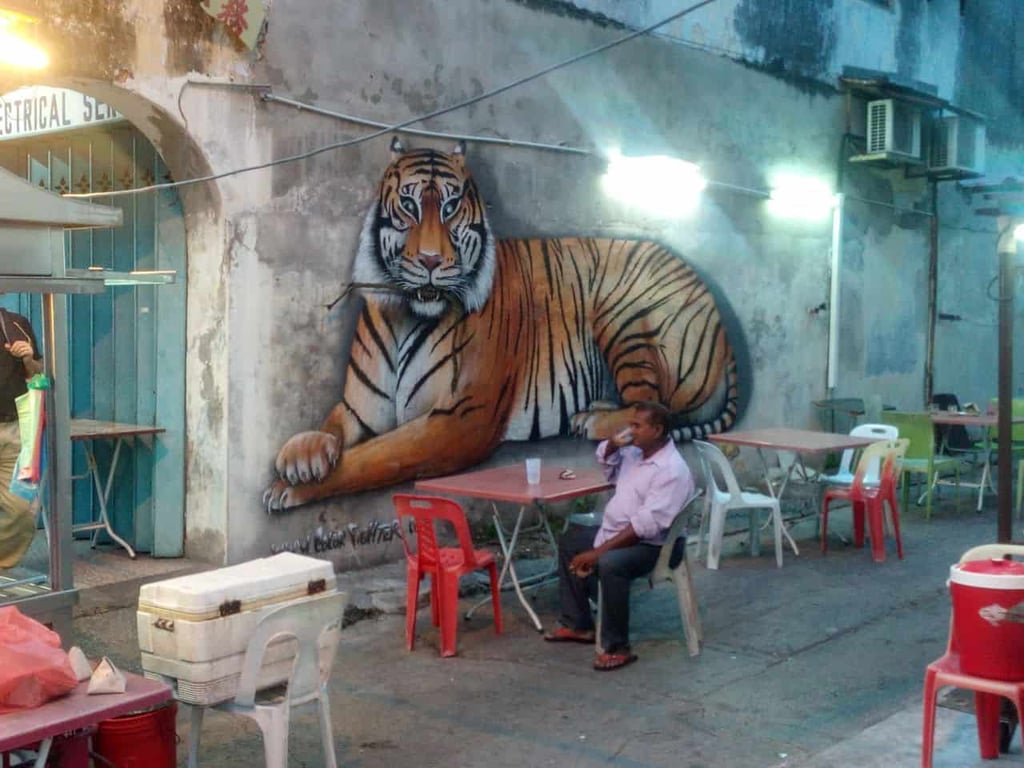 Little India is perhaps my favourite district in Georgetown. It is lively, colourful and exciting. Marching through its streets will lead you to a spicy trail of curry powder, cumin and marsala, with rhythmic Bollywood music blaring from speakers.
It is probably best to go on an empty stomach because the tantalising smells of aromatic curry and fresh roti bread being made before our eyes was too tempting! If you are wanting to experience India without actually going there, I'd say this is a good compromise.
Chinatown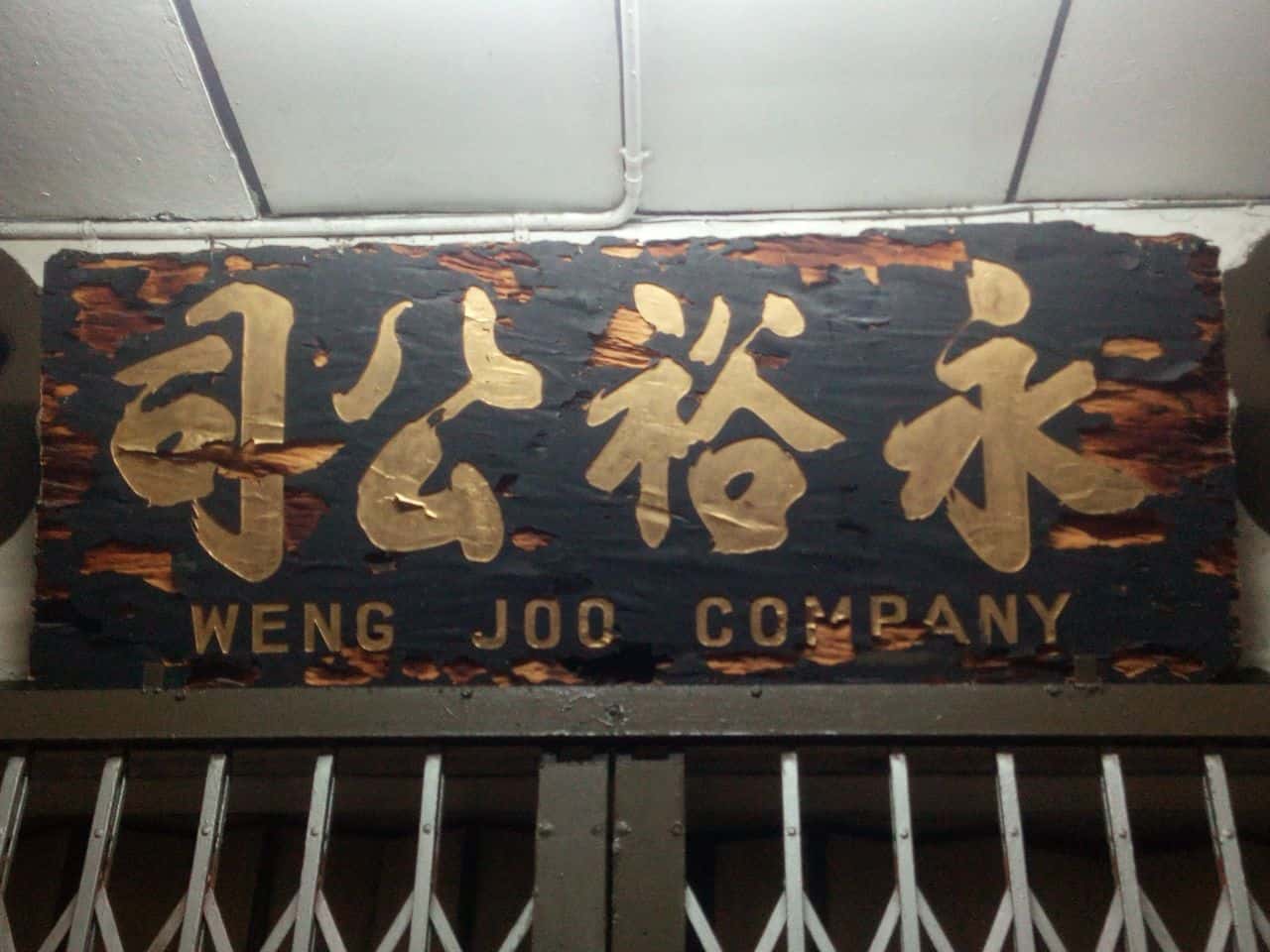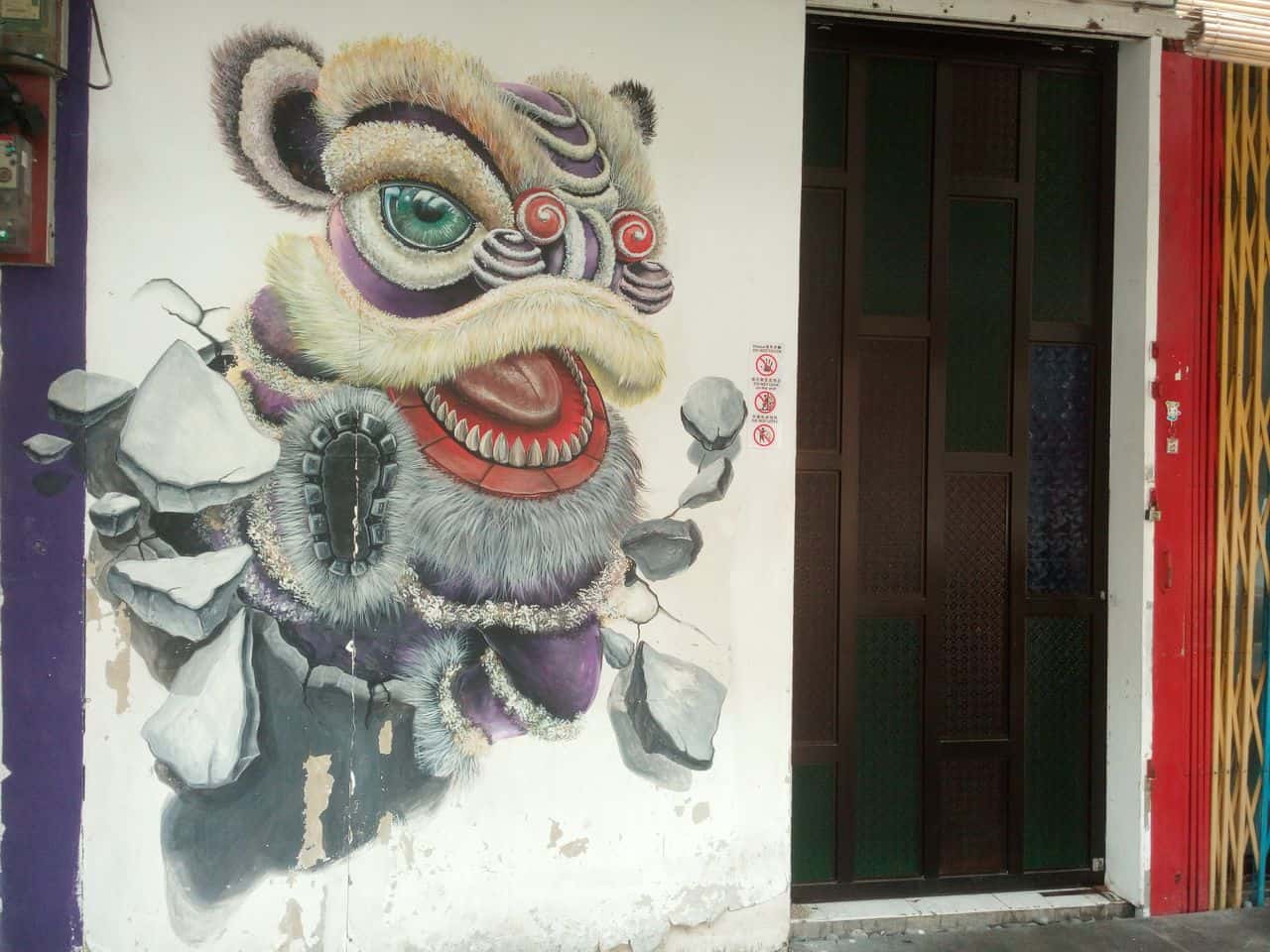 After the vibrancy of Little India, the other dominating landscape is that of the Chinese.
I was surprised to witness such a large number of Chinese Malays here, but looking back at the history, it makes complete sense. Seafarers from China have been migrating to Penang since the 15th Century.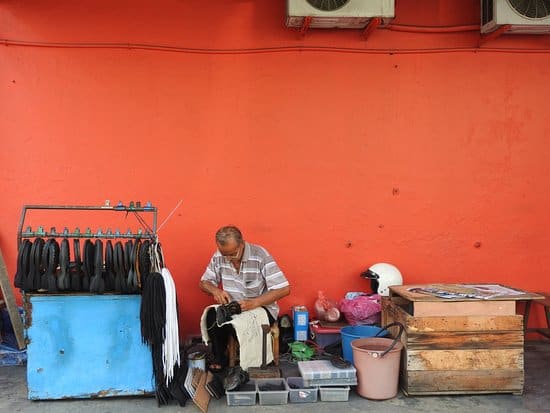 As well as the Europeans, the Chinese have shaped Georgetown's landscape into what it is today. The Straits style eclectic shophouses are a perfect example of East meets West.
One thing that mesmerised me in this area were the generations old trade shops. You can walk past these shophouses and watch local Penangites busy at their craft, working in skilled professions that you barely see in action these days. They'd be anything from signboard engravers or rattan weavers, to traditional lantern or popiah skin makers (spring roll wraps).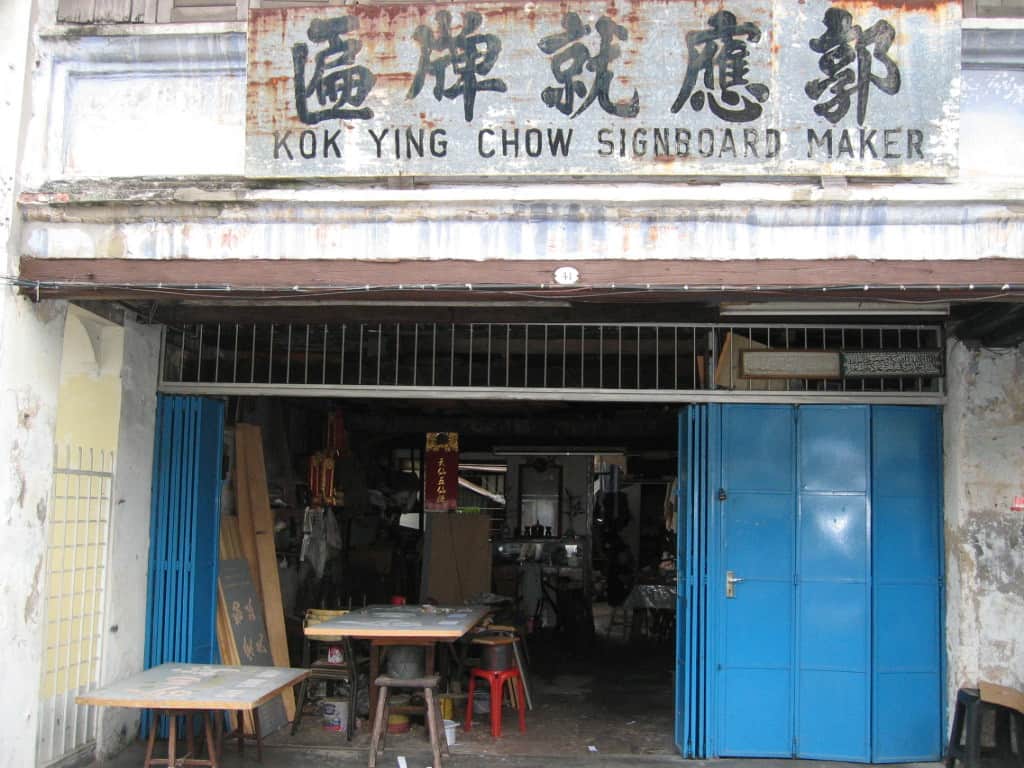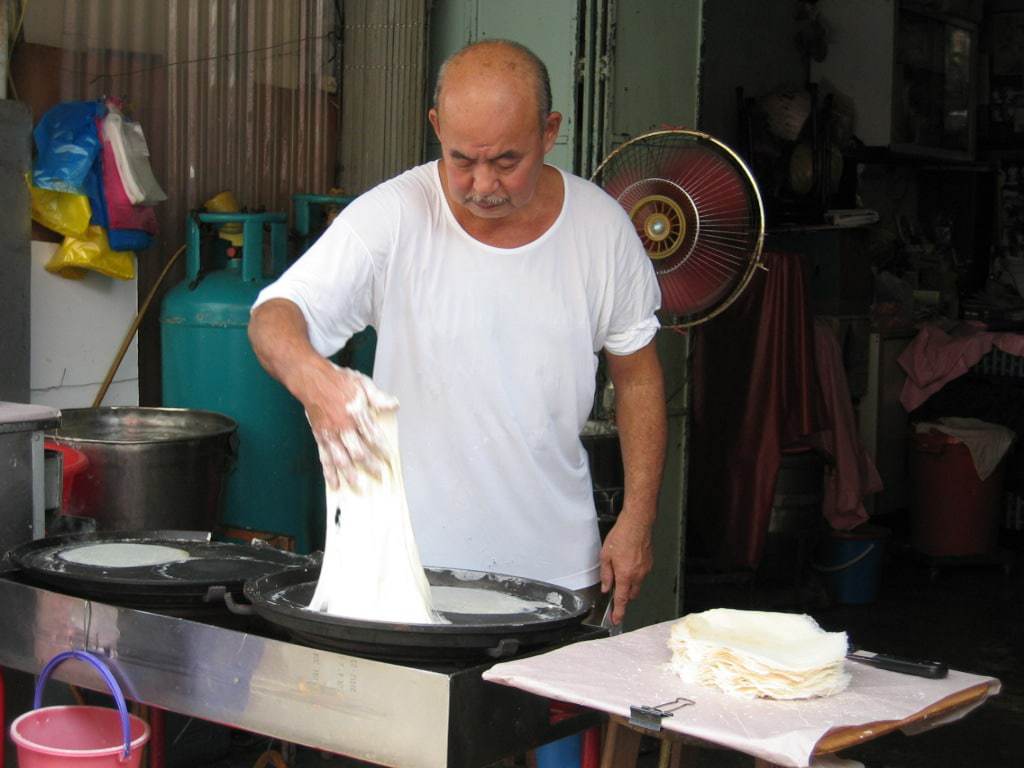 The locals were gorgeous people too. They would often greet us with a warm and curious stare and it was lovely to see them flock together for dinner at their best loved hawker stall.
Food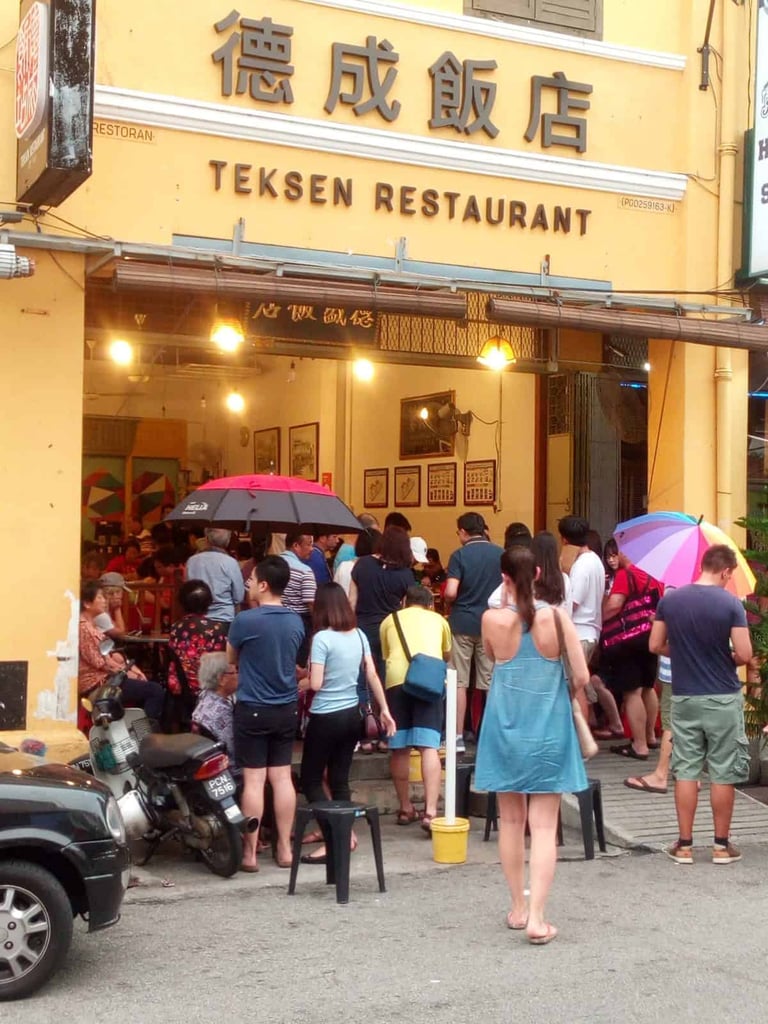 As well as being Malaysia's culture capital, Penang is well known for being the food capital too.
But if you haven't been before, it can be overwhelming to know where are the best places to dine. From what we encountered, most of the best food that people rave about are either street food vendors or more local, less fussy looking restaurants. Thankfully, I had my Lonely Planet guide book (it was very helpful!)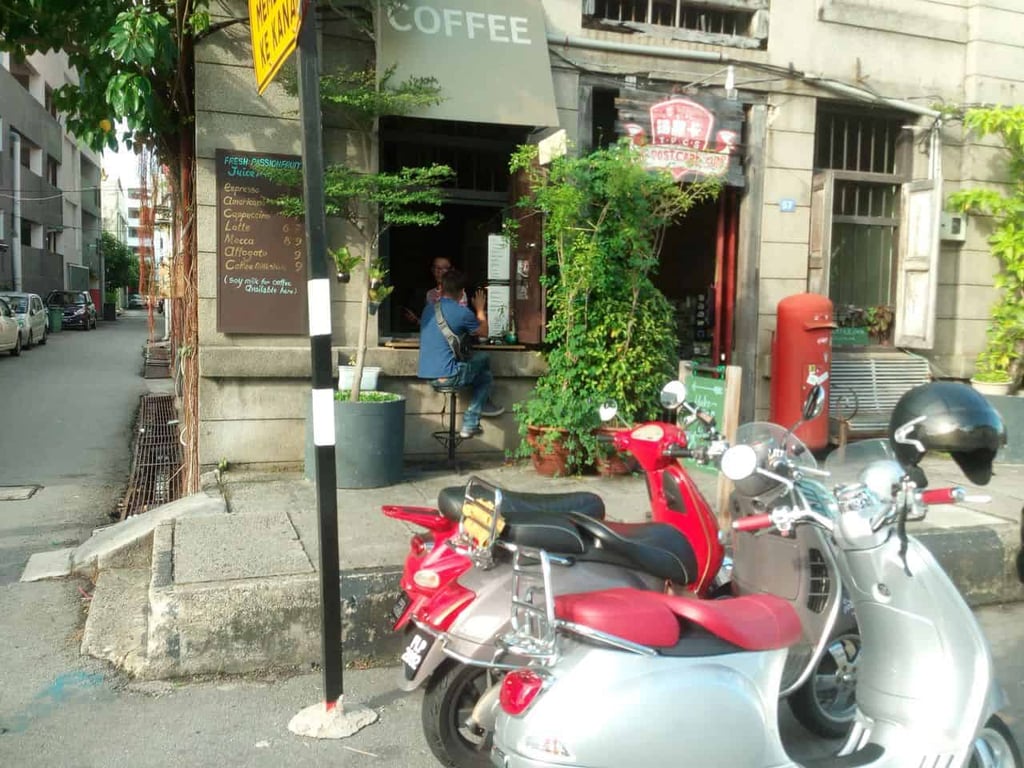 We tried to get a varied dining experience in Penang and ate anything from Indian to Chinese, Thai, Italian and Nyonya– which was completely new for me.
In Penang, the Baba and Nyonya people are of ethnic Chinese origin and have historically inter-married with local Malays. This unique group are only to be found in Penang, Melaka and Singapore.
The Nyonya food is a blend of Chinese ingredients with spices and cooking techniques used by the Malay & Indonesian community. Unlike Singapore and Melaka, this cuisine in Penang also has Thai influences which were very prevalent in my inspiring meal at Kebaya Restaurant.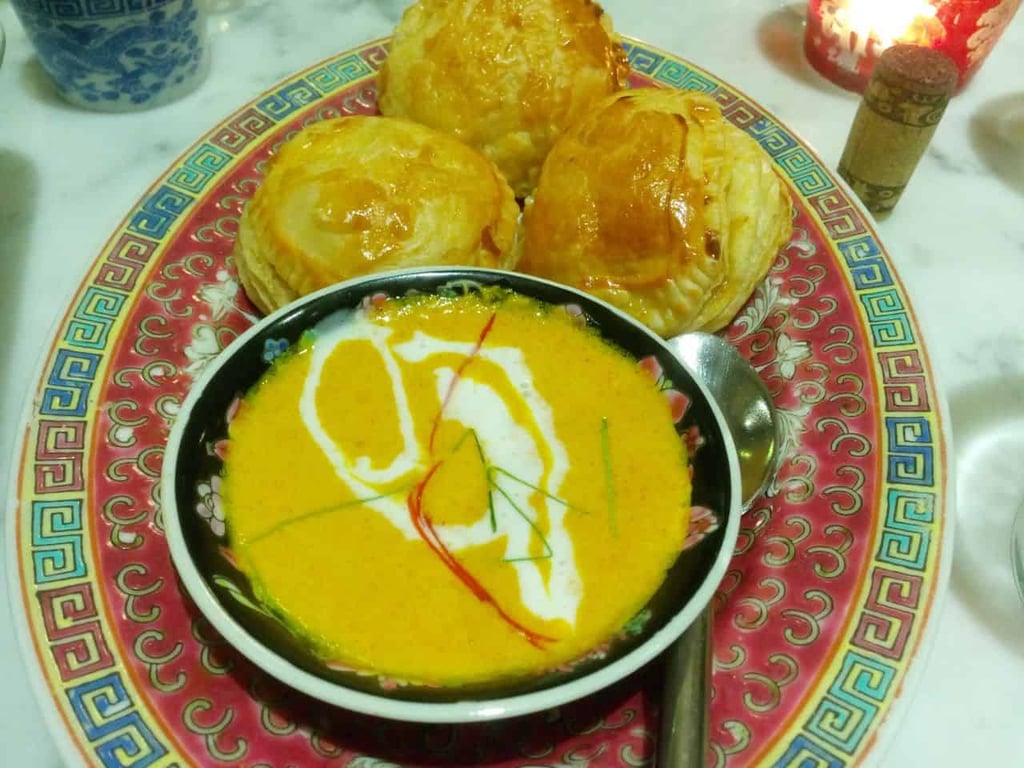 In George Town we also dined heavily at  China House, which unlike the name suggests, is a modern cafe come restaurant, come cocktail bar and gallery. Who says you need the city for all the things you love?
Related Read:
China House, Penang- Review: What's not to love?
Needless to say, George Town captivated me from the second we arrived. So much so that I extended my 3-night stay to a week, as I wanted to take a look at more of the island.
Whilst I initially thought it was a sleepy city, I couldn't have been more wrong. Granted, it's not the place for parties and cocktail bars (although a few can be found) but it is one of the best areas in Malaysia to experience art, culture, history, food… and heaps of charm.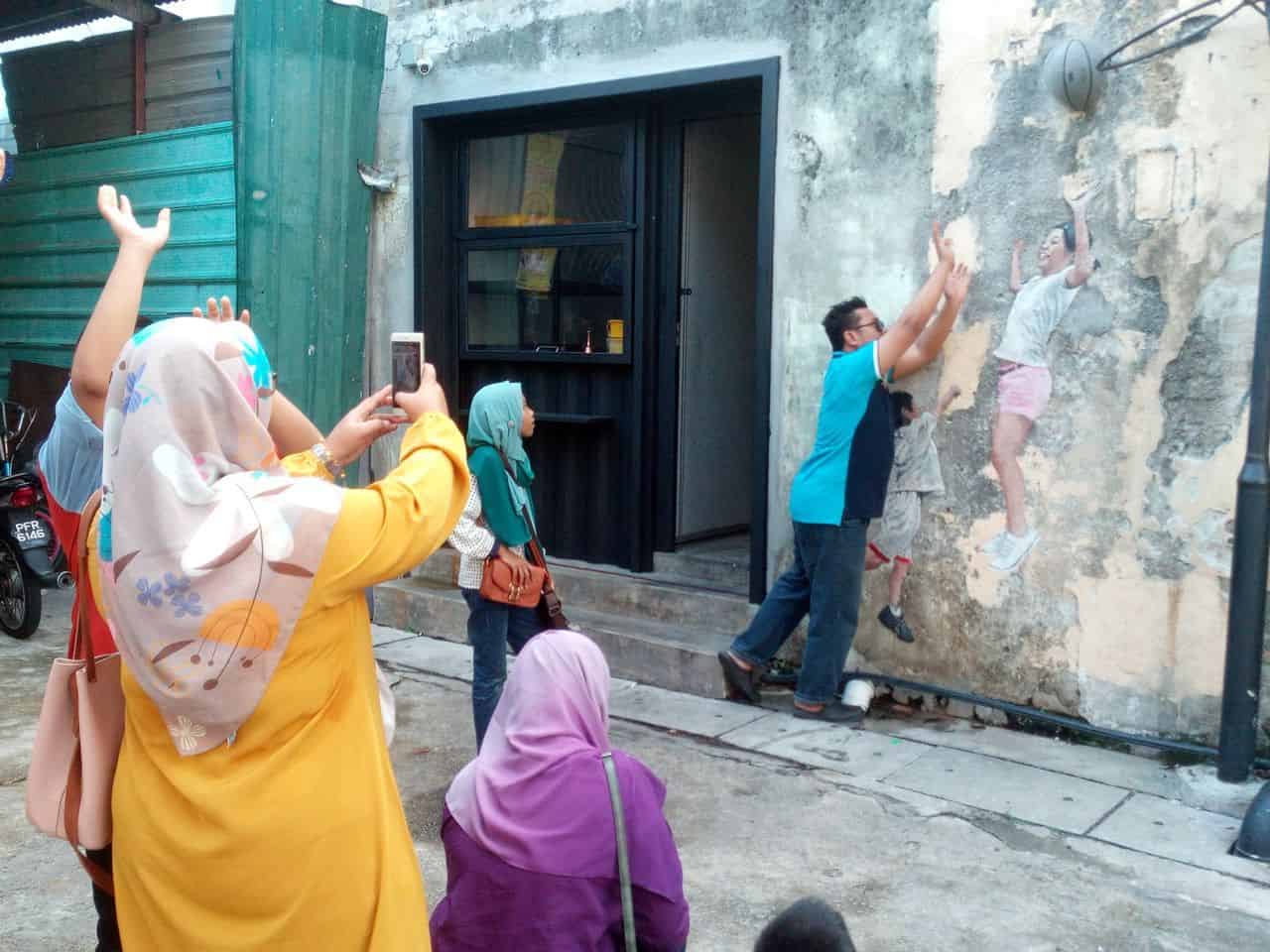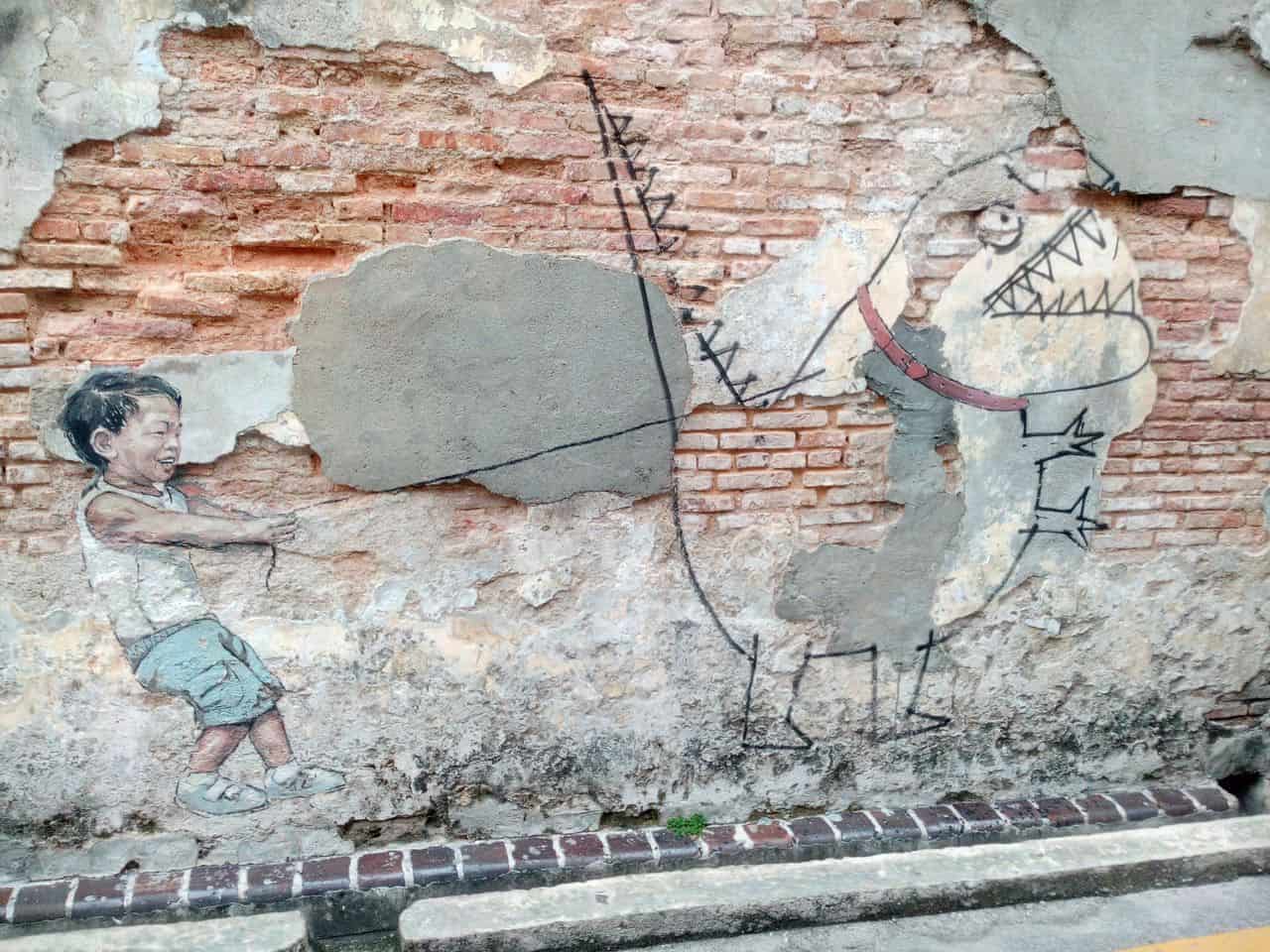 ---
Where to Stay:
If you're going to stay anywhere in George Town, my recommendation is to go with a boutique hotel. I stayed in one and bigger hotel with all the swimming pool extras, but there was no comparison.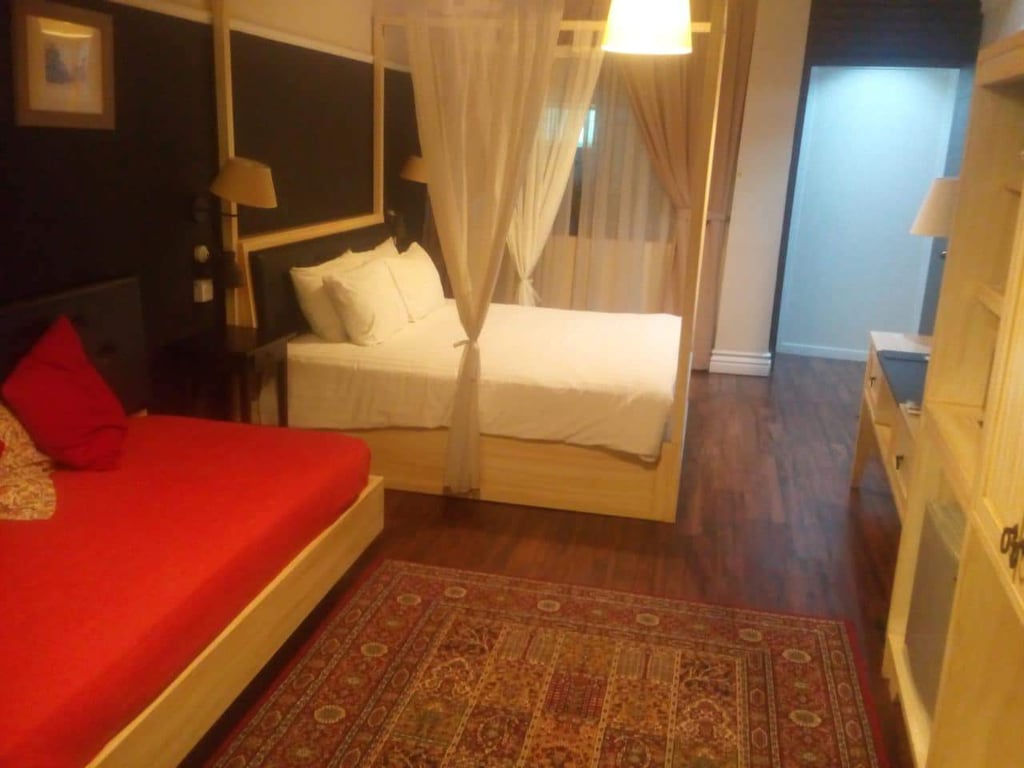 We had a large room that was well designed, clean and had everything we needed. It was set in a quiet location and in perfect walking distance to all the best bits of George Town.
They were also really hospitable and made us feel very welcome. When we arrived, they went out of their way to give us a food map, street art map, heritage map (you name it.) It really helped get us around.
Getting Here
Penang is about a 4.5 hour drive (350km) north of Kuala Lumpur.
We don't have our own car but always rent one using GoCar. There are multiple GoCars dotted around KL and it's usually more convenient than venturing to a car rental.
You can register via their website and then book via the app. They have a newer fleet of Renault Capturs at RM 109 per day, as well as their older Nissan Almeras at RM 90 per day.
---
Like it? Pin George Town for later!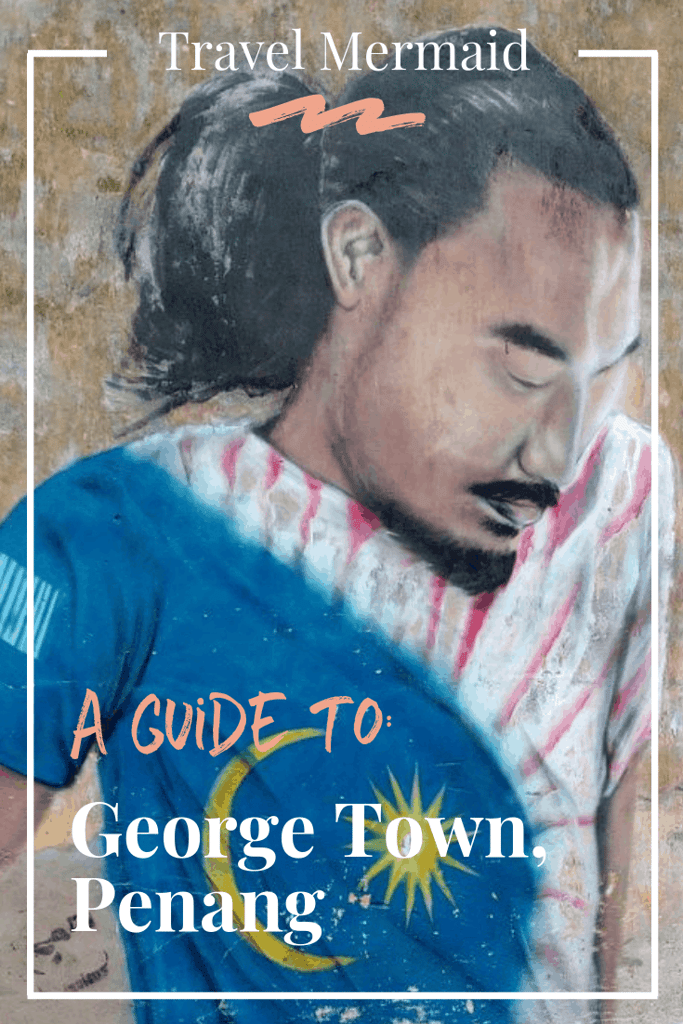 ---
Related Read:
From KL to the Country: A Weekend Retreat at Mangala Resort and Spa
XOXO