Everyone who lives in Malaysia or has been to Penang knows that this island is branded as being the country's Food Capital. So during my 7 days in George Town, I was on a mission to eat my way around as many places as I could. With my Lonely Planet guide book in hand, I dined at some of the best Nyonya, Indian, Chinese and Thai restaurants. But there was one that kept on bringing be back for a taste of something different- China House.
Unlike the name might suggest, China House is not a Chinese Restaurant. But what is it? Is it a tea-room? A restaurant? Cafe? Shop? Art dealer? Or music club?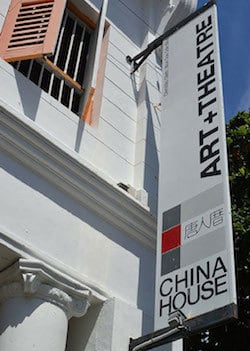 It may seem from a birds-eye perspective that it's going through a bit of an identity crisis. Or perhaps it simply saw gaps in the George Town market and decided to give other things a try, creating a unique concept venue.
But is it possible to be everything and do it well? Let's take a closer look.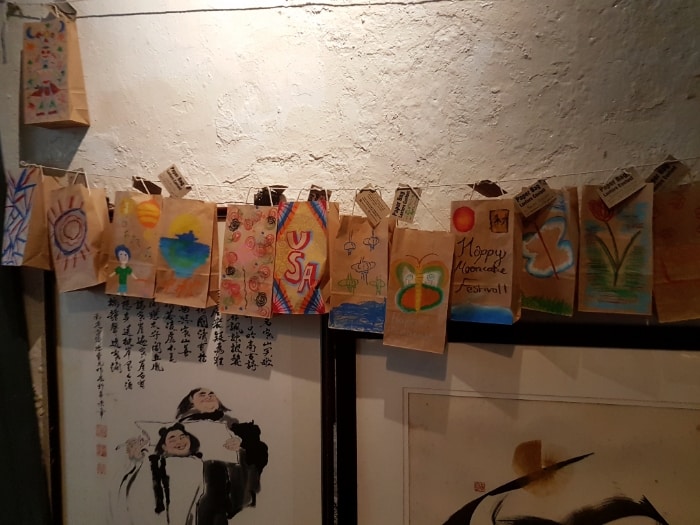 1. The cakes
When I asked friends in KL where I should dine in George Town, each one said China House for their amazing cakes. To which my reply was, 'what sort of cake?' 'Every cake!' they said. And they weren't kidding.
I'm not a huge sweet person, but will order a desert if I think it's worth the additional workout. Arriving for dinner only, I took just one gaze at the generous 50+ cake selection and knew I had to indulge and give my naughty side a workout too. The cakes were tasty, moist and delicious.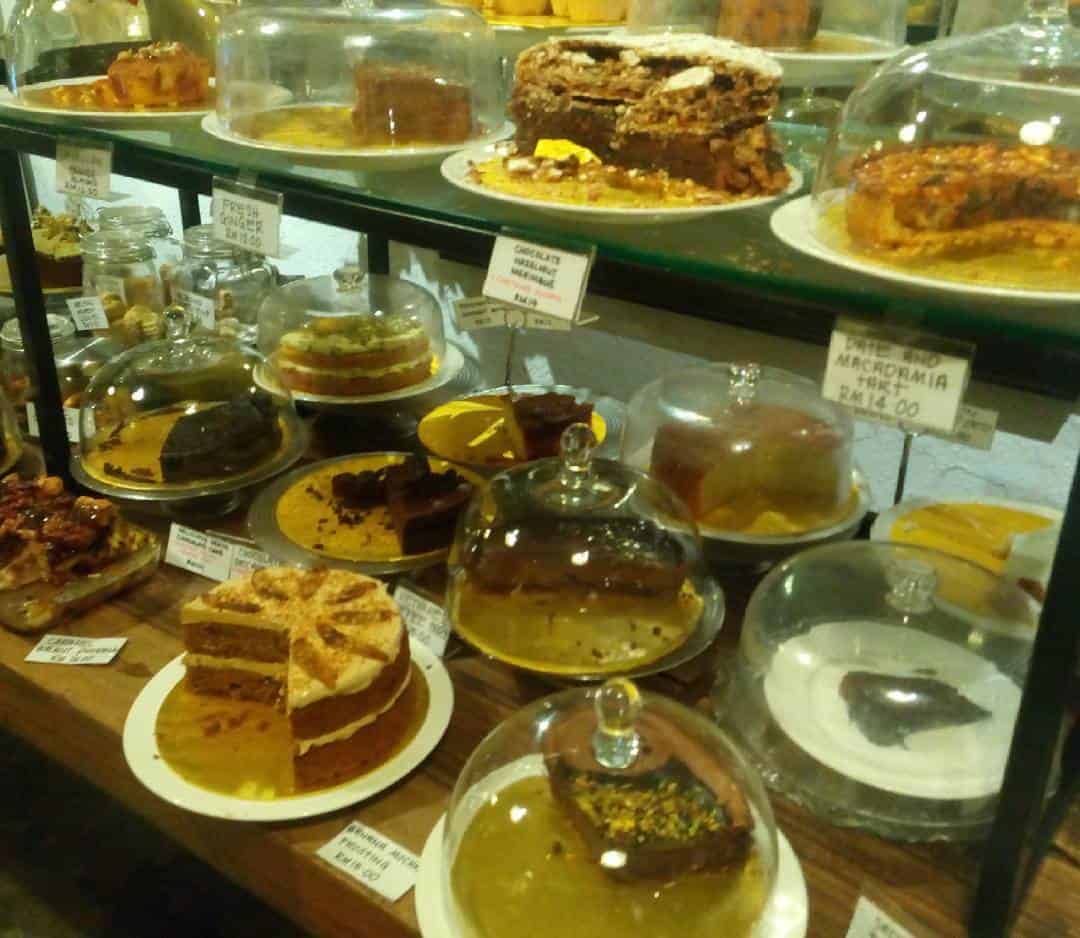 2. The Coffee
George Town has a pretty big coffee culture and I'd say that China House sets the bar. The coffee here would happily sit in any Melbourne cafe.
Quality and robustness of the coffee: tick.
Temperature of the milk: tick.
Coffee to milk ratio: tick.
And then there's latte art. It's a solid accompaniment to the delicious cake on offer. Tick!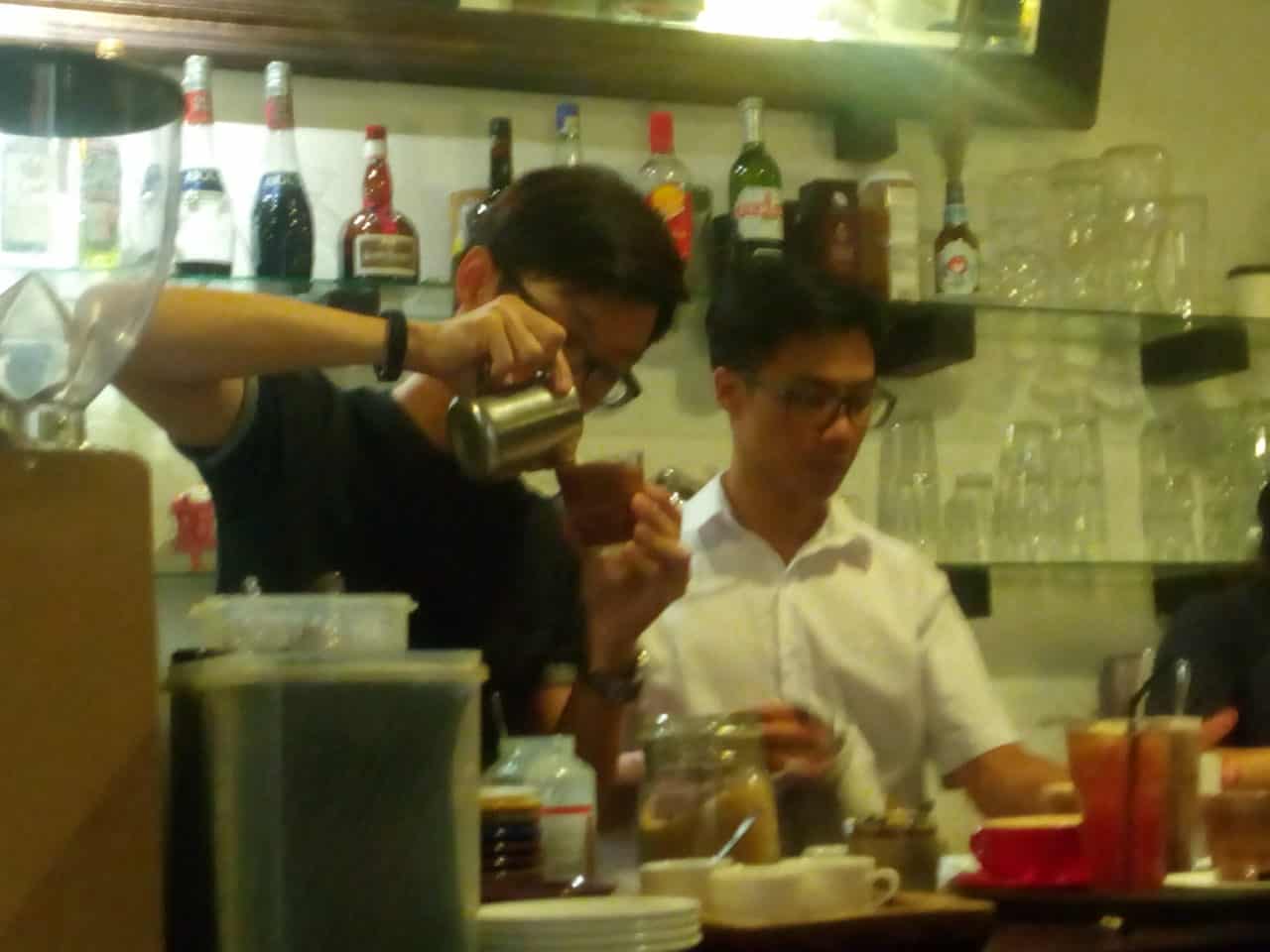 3. The Restaurant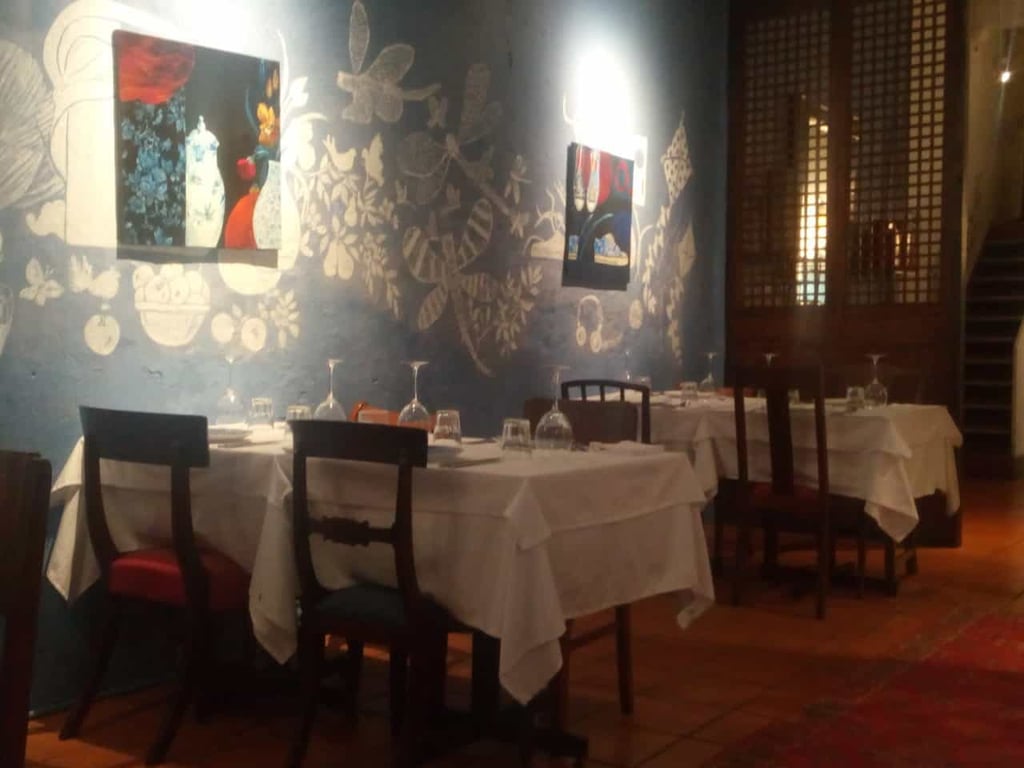 For dinner, we were set aside to the elegant dinging room. We ordered cocktails as an aperitif and the service proved to be attentive. In terms of prices, it fairs quite well in comparison to KL, although the food was a bit hit and miss.
The hit, was my Salmon. It was well cooked (not overdone) and came with a salad, which had fresh and tangy flavours of mint, preserved lemon and cranberries.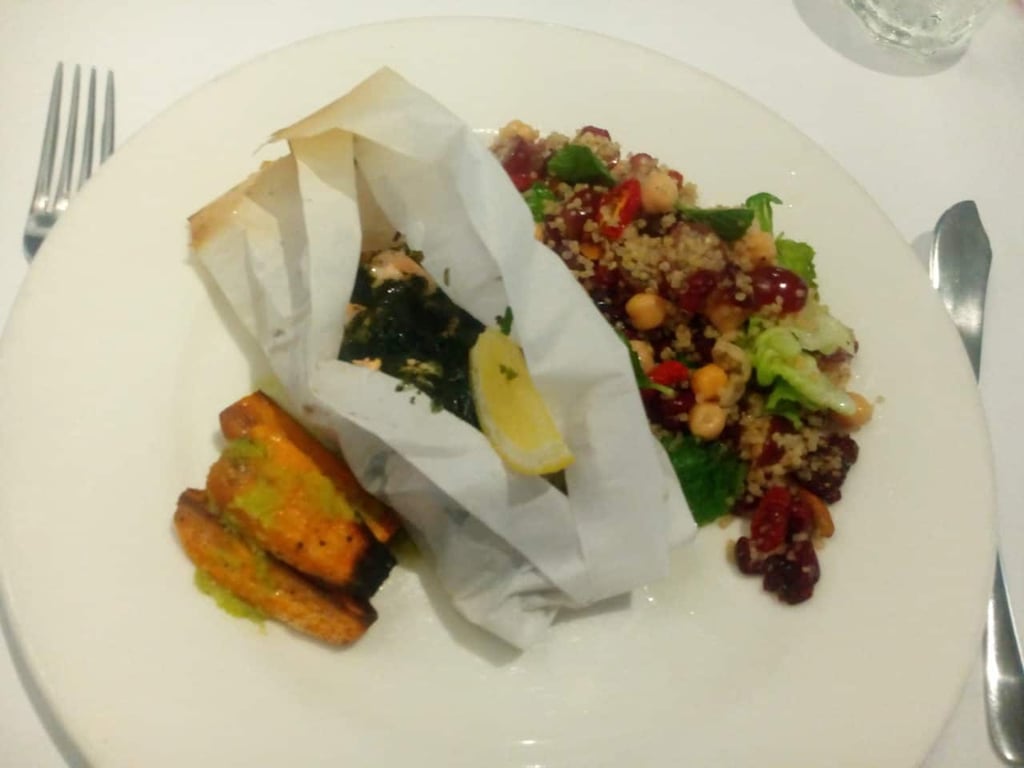 The Sailor's plate on the other hand, was a bit of a miss. He ordered the sea bass.
The ginger sauce it came with tasted like something that would come out of a packet and the cauliflower florets were shrivelled and dry. The nuttiness was a bit overloaded too, with sesame seeds, as well as candied peanuts (on top of the fish) and sweet cashews. There's many nicer ways to serve a beautiful fish that unfortunately didn't include anything on that plate.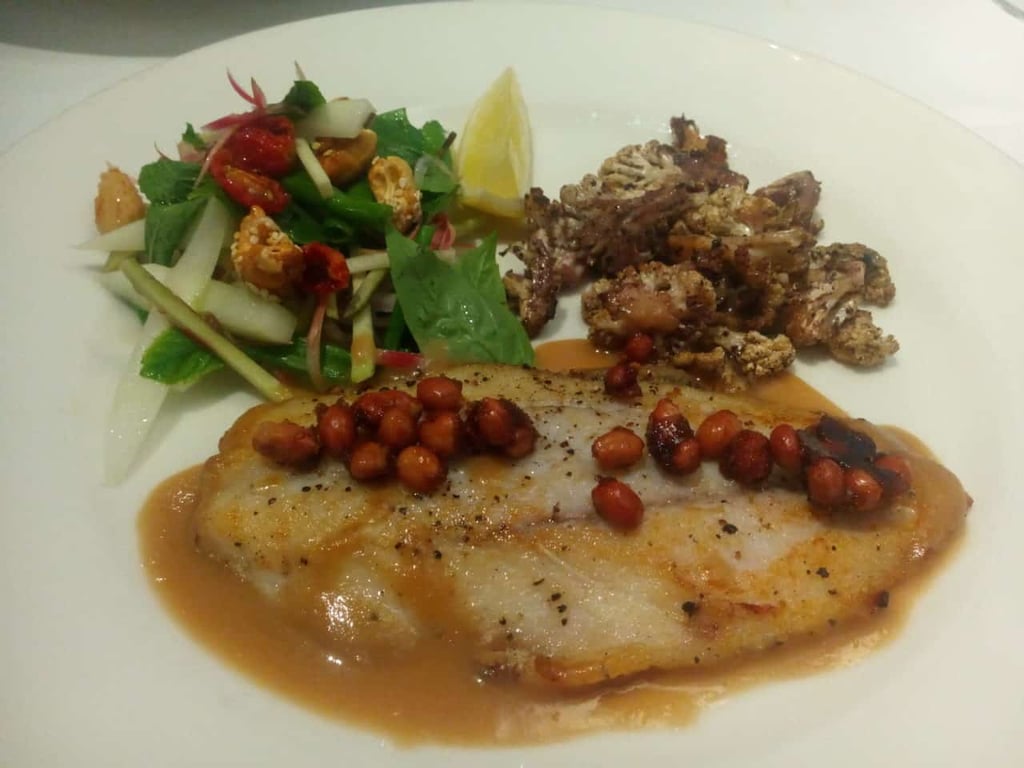 4. The Live Music
We accidentally stumbled upon The Canteen on our way out of China House. What we discovered, was that this place is huge. Just when you think you've reached the back door, another space opens up (it takes 3 heritage listed buildings to make this place!) The size is very deceiving from the outside.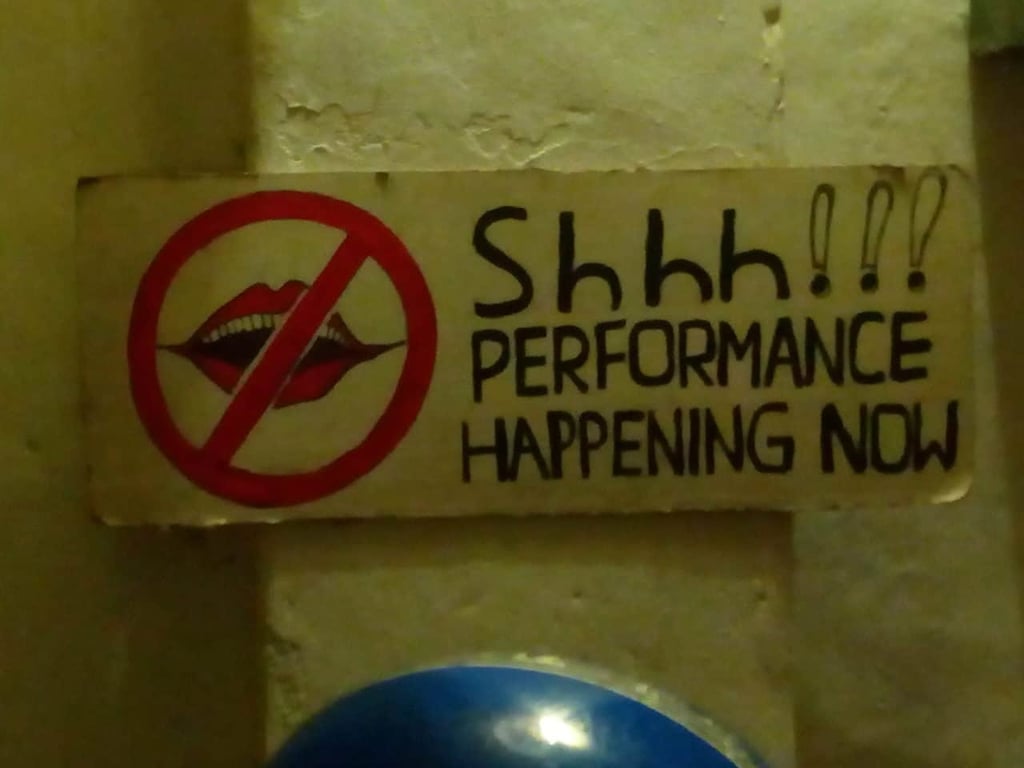 There was live music on the night, so we decided to stay for a night cap. The atmosphere was such a cool vibe and it almost felt like an underground music club you'd find in any European city.
Playing on the night was an entertaining Penangite who not only had a great voice and guitar skills, but engaged us with his stories.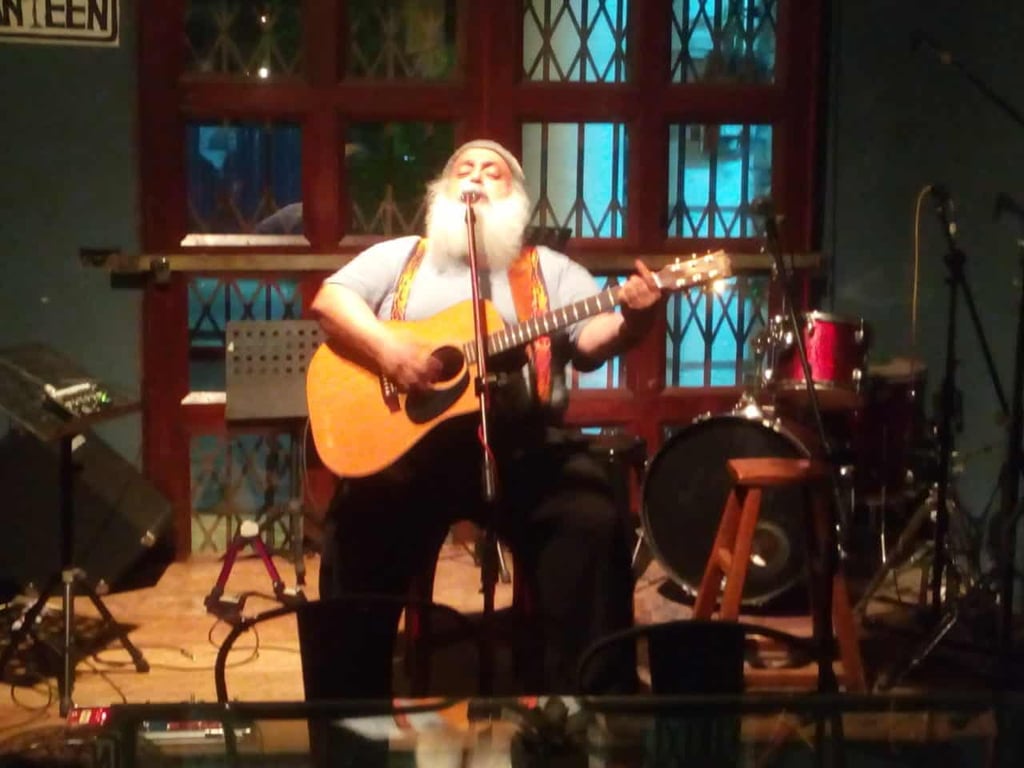 5. The Bar
George Town isn't really big on bars and cocktails, so we found ourself coming back to The Bar for cocktails on a few occasions. You are guaranteed a decent cocktail here and all were well made.
This area itself is furnished with heaps of art and again, had that European feel. There was even a DJ on the Friday which added to the atmosphere.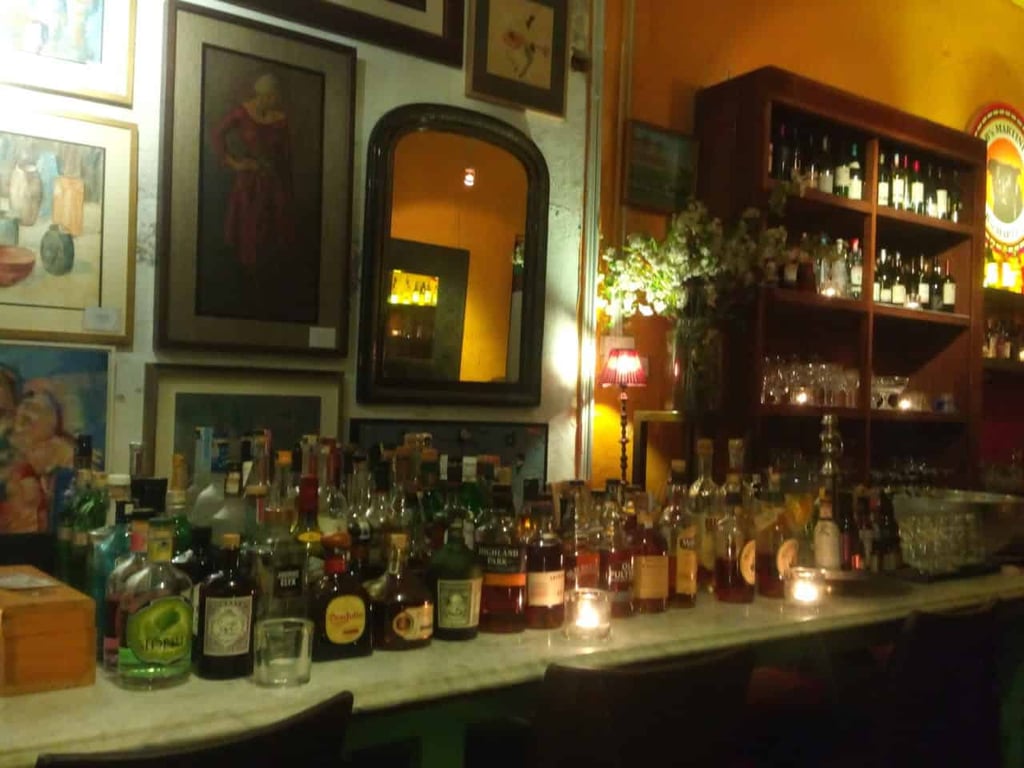 6. The Cafe
We came for lunch on our last day in George Town, which market our 5th visit to China House. The cafe menu was varied and extensive, with some good breakfast and lunch options.
Although it was unfortunately let down by the service, which was very lacking and slow. There were others who had waited a long time also and one patron gave up and walked out. It surprised us a little, because we've had great service on all other occasions. 
China House is undoubtedly an institution in Penang and I'm pretty sure you'll be tempted to visit more than once, like we did. It has a deceiving list of areas to dine (it may want to offer guide books at the door!) and its cool, art inspired decor attracts many local hipsters and KLites – sometimes you'll struggle for a table. All in all it's a great place to hang for an afternoon cake and coffee stop or cocktails and music after dinner. It will surely add some sophistication to any memorable George Town trip.
This is my rating of China House, Penang: What's not to love?
Travel Mermaid
---
Want more?
XOXO