Looking for a list of relaxing weekend getaways from Kuala Lumpur? As a local with a passion for travel, I've rounded up my favourite stays to help you plan your trip.
---
One of the biggest perks as a teacher expat in KL are all the knockout holidays. With bags of beach retreats, tropical islands, zen-busting jungle escapes and culture trips, Malaysia doesn't fall short on epic vacations. And what's equally awesome, is that you don't need to travel far to enjoy them.
For those lazy weekends or week-long staycations where you don't fancy travelling that far or want the option to just jump in the car and head somewhere green or blue, I thought I'd round-up all my favourite trips on the Malay Peninsula, aka West Malaysia.
In this post you'll find a carefully curated, 2-years-in-the-making list of getaways from Kuala Lumpur that I recommend to my friends. And just for you guys I've added some inspiring bonus breaks still on my bucket list (in case you get there before I do), plus a handful that come highly-rated by fellow expats.
Ready for some quality Malaysia juice for your holiday planning? Grab a cuppa because this one's pretty meaty! 🤙🏻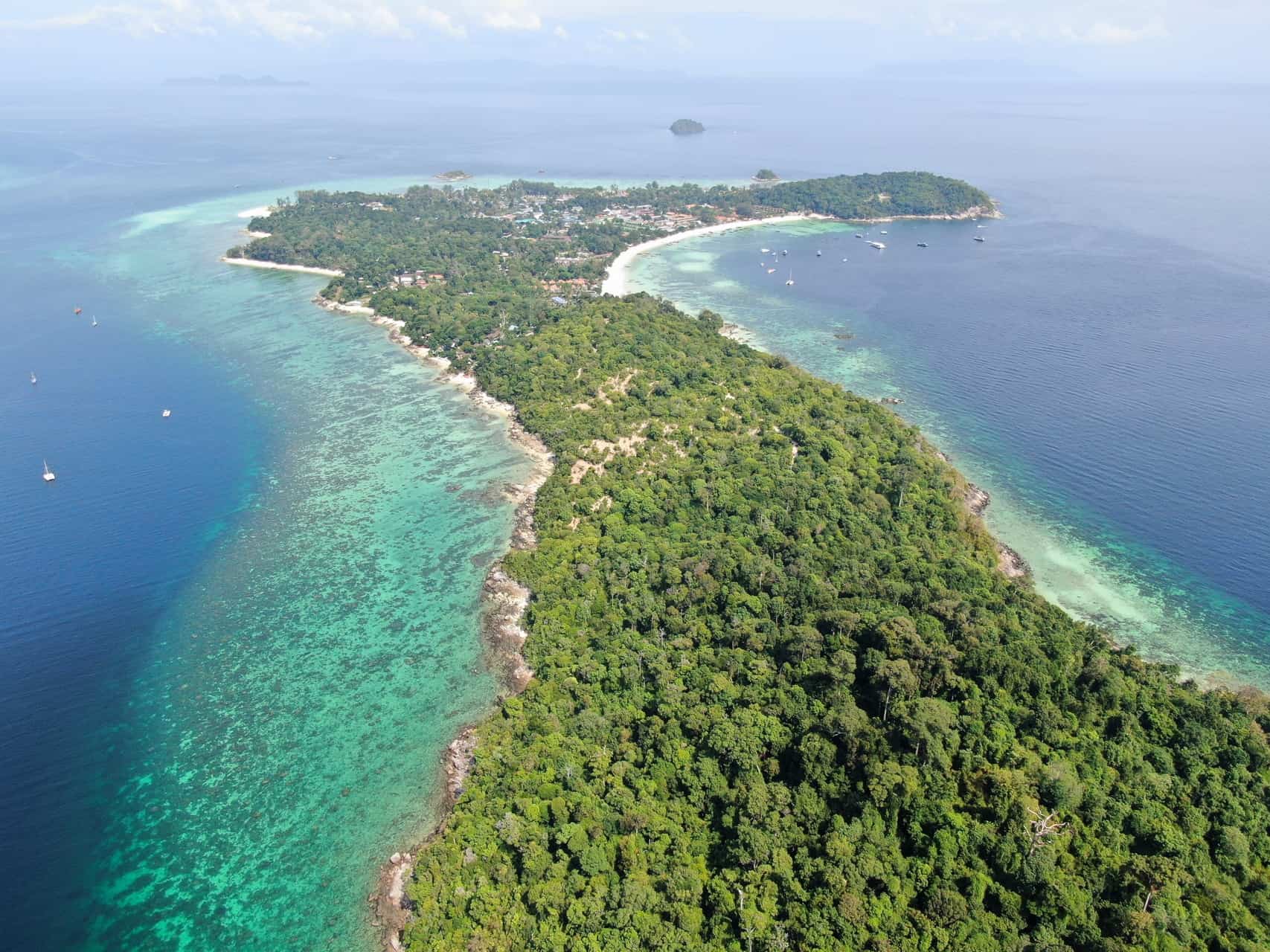 ---
What to expect
Whilst it may not be as cheap to holiday in Malaysia compared to other Southeast Asian countries like Thailand or Cambodia, you still get a lot of bang for your buck. Generally a 5* resort here will cost about half that of the UK, with a decent array of no frills budget stays.
Compared to other countries in the region, I also find travelling in Malaysia a lot easier. Communicating and getting around is simple as most Malaysians speak good English, the infrastructure is more developed and car travel is relatively easy-breezy (tips below). I've always found Malaysians to be very fair and honest too so I've never had to worry about being overcharged for services, unlike quite a few experiences elsewhere.
---
Travel Hack!
If you're booking hotels in Malaysia but you're based outside of the country, then change your VPN to a Malaysian network for cheaper rates on hotel sites like Booking.com. I noticed this when I was in Australia booking stays in Malaysia and couldn't figure out why it was more expensive!
---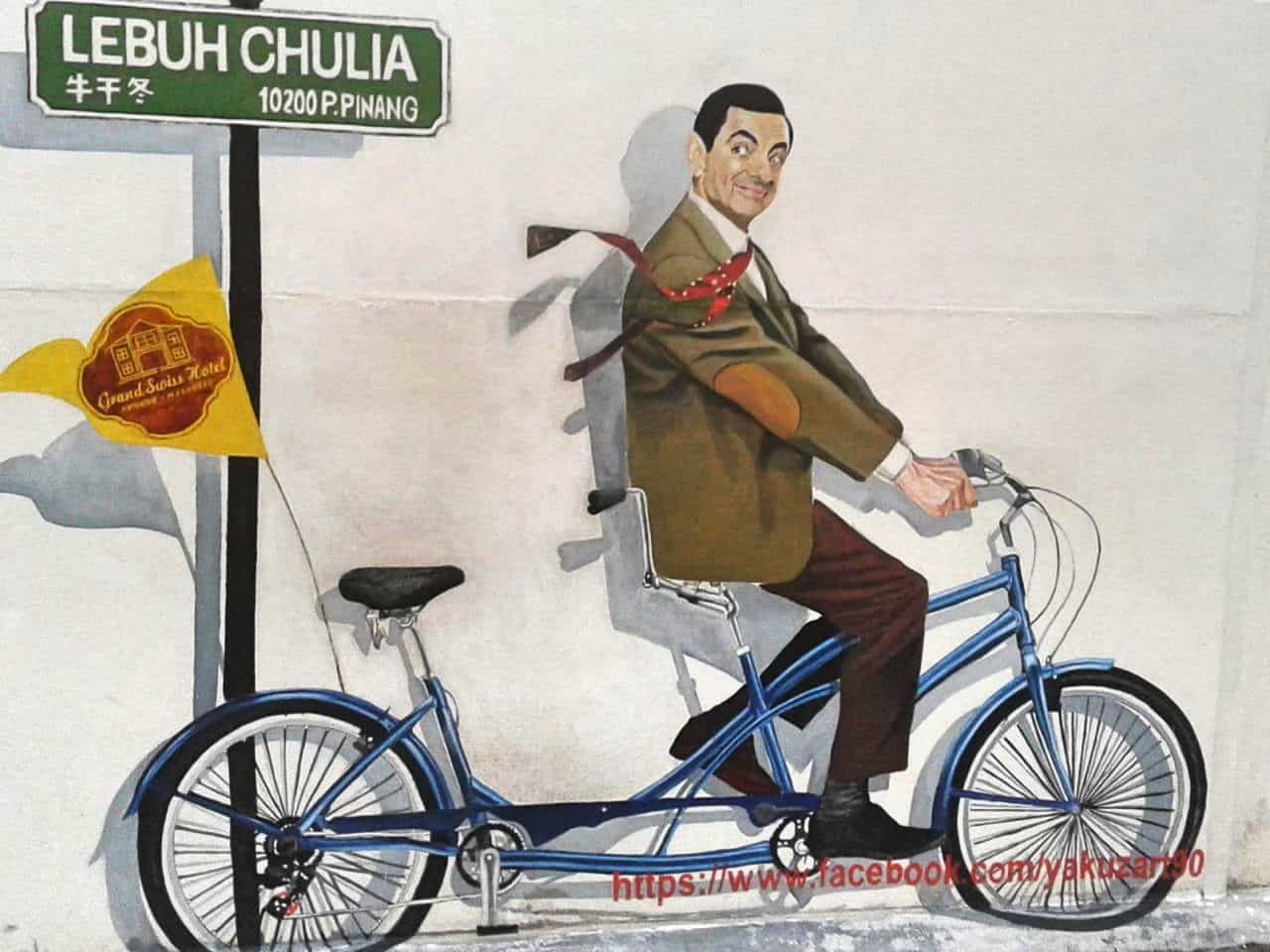 ---
My Favourite Short Getaways
From Kuala Lumpur
---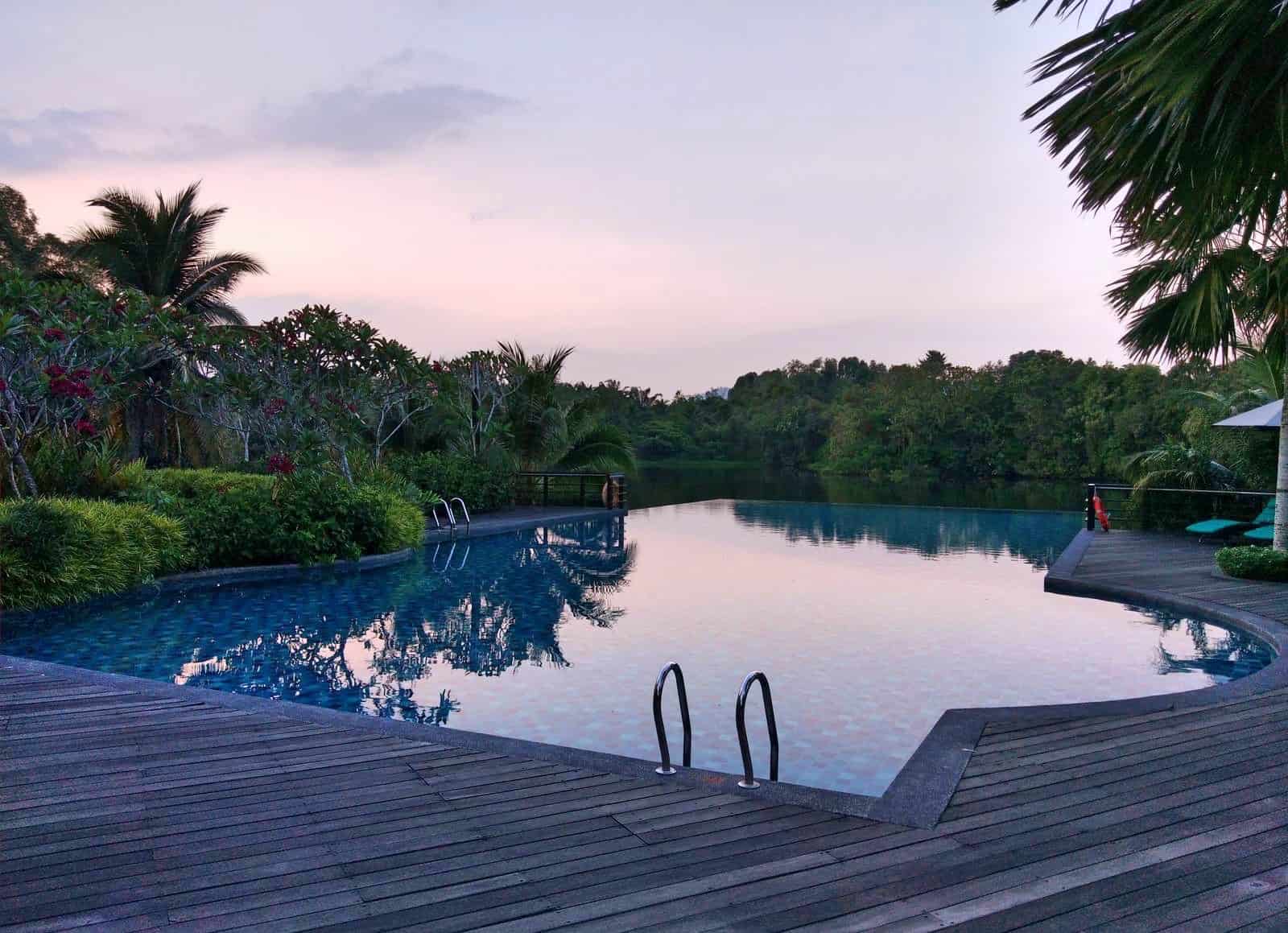 1. Country Retreat : Mangala Resort & Spa
---
Location: Gambang, near Kuantan on the east coast
Getting there: 2h30 drive from KL
This is one of the nicest, most relaxing stays I've had in Malaysia. After an easy drive from KL, you're transported to a nature haven, filled with 60 acres of gorgeous wetlands, lakes and fruit farms.
As well as the lush environment, fresh air and ace hospitality, we were also won over by the incredible luxury villas. Our suite was spacious and beautifully kitted out with a private pool – it was such as bonus.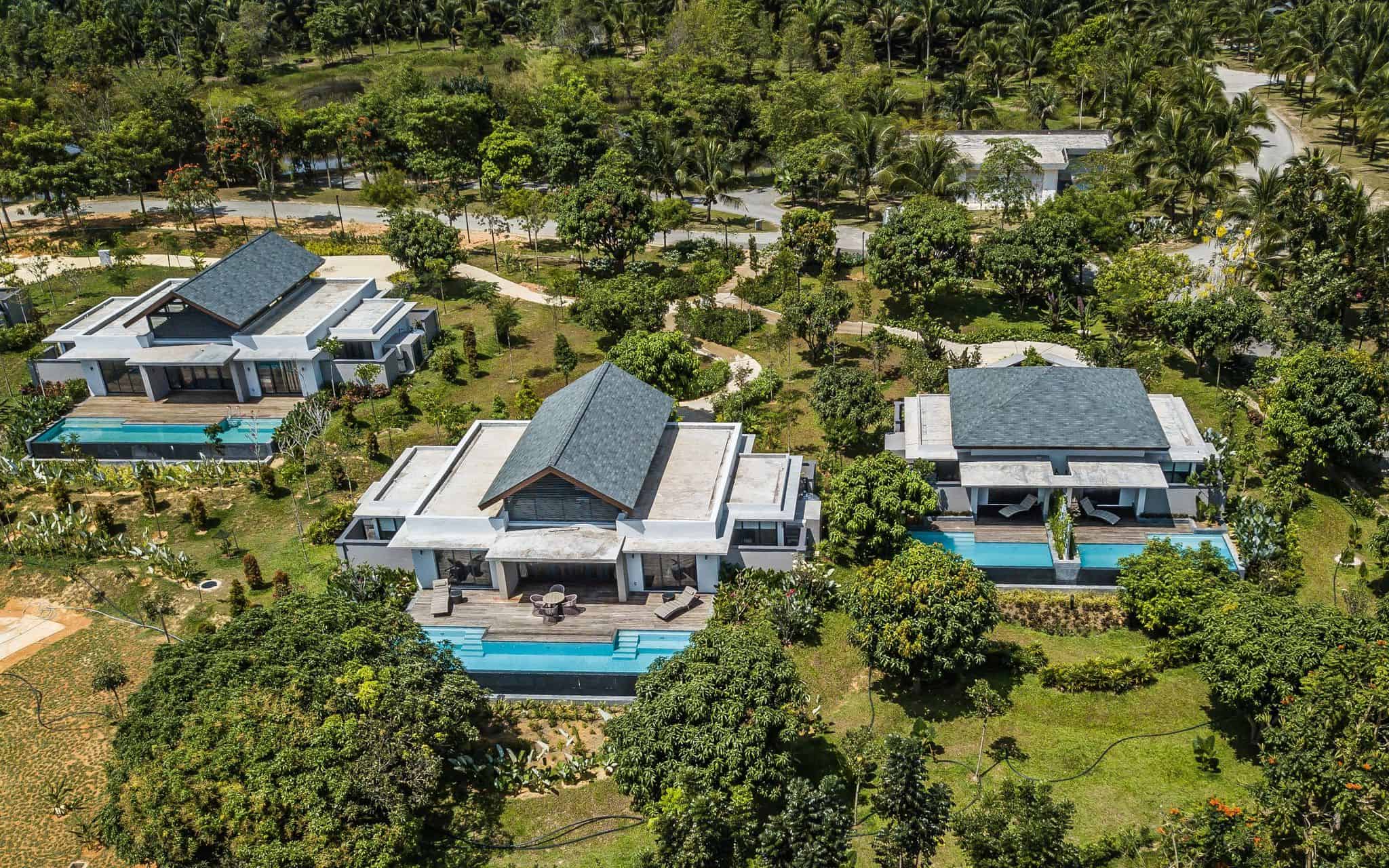 I thought I'd miss being by the beach staying here, but I didn't at all. It's just as chilled, if not more, and you're surrounded by water all the time anyway.
Days can be spent lazing around your private pool, or the communal infinity pool and jacuzzi which overlooks the lake. Or grab a free bicycle and leisurely peddle through the palm trees before heading to the spa and indulging in a heavenly massage (highly recommend!).
Read more about Mangala Resort in my recent article.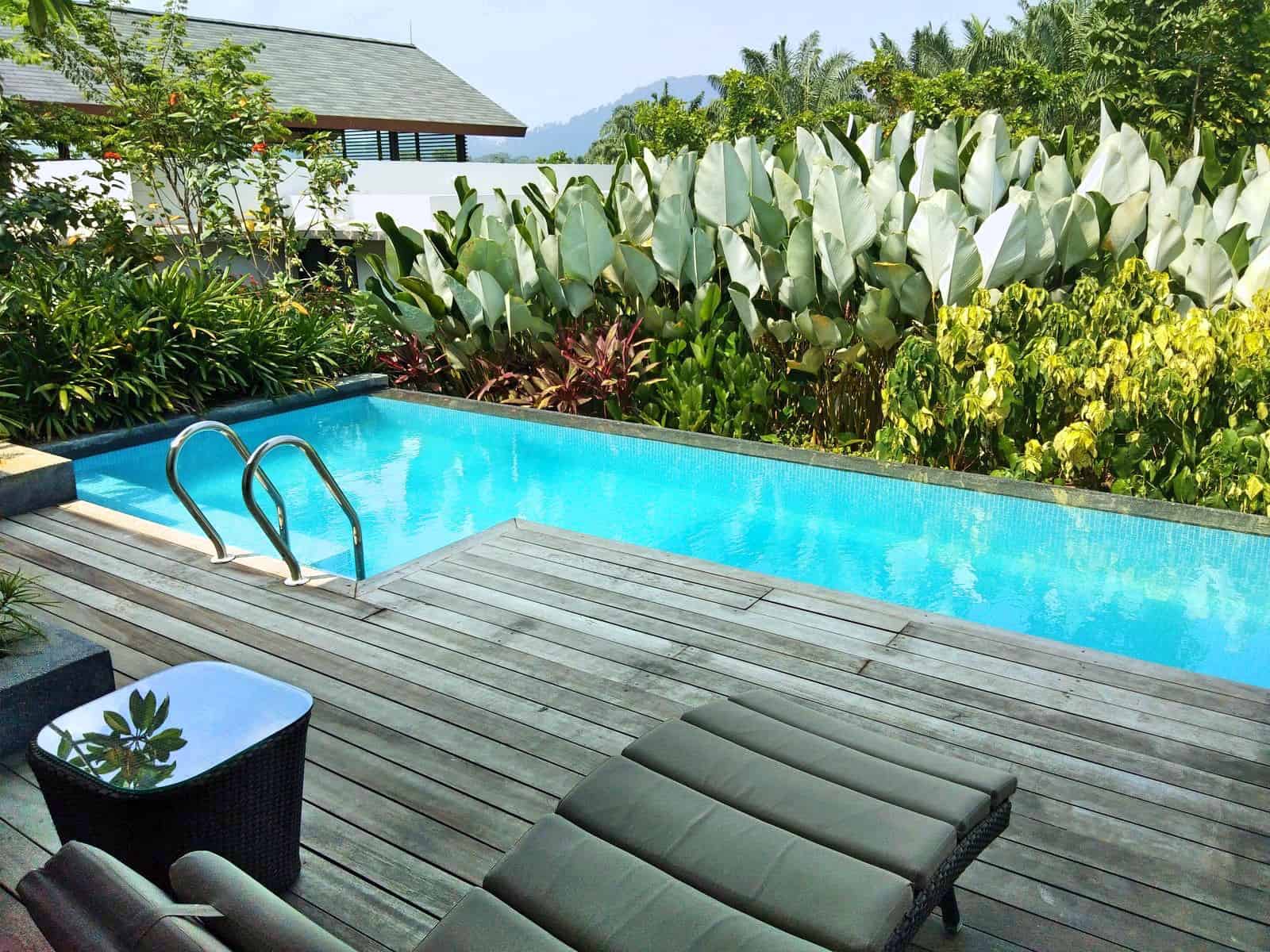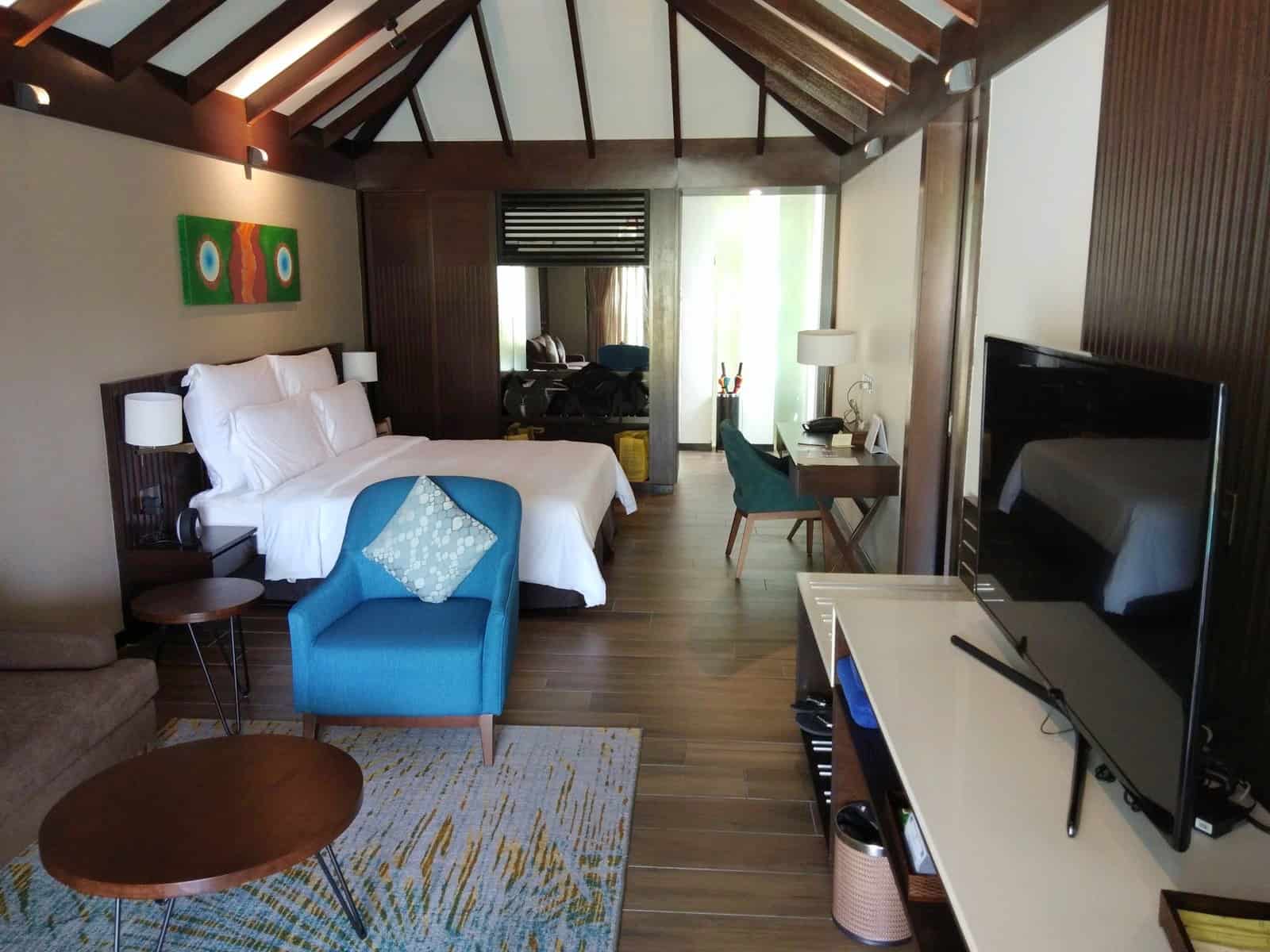 Cost: Starting at around RM 635 per night (approx. $220 AUD or £123 GBP). For the best rates and Genius discounts, I booked my room via Booking.com.
---
2. Private Island Escape : Pangkor Laut
---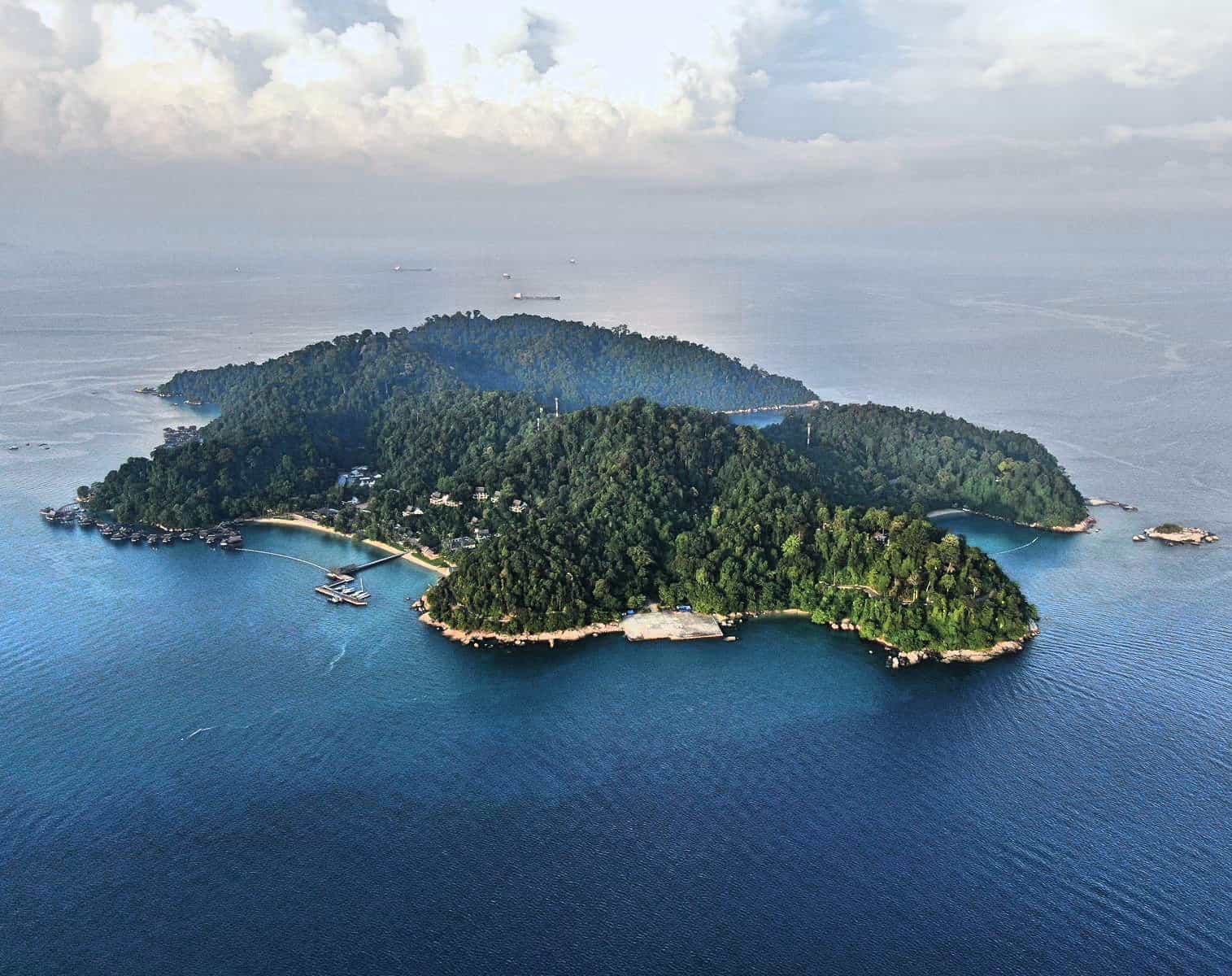 Location: West peninsular in Perak, off Pangkor island 
Getting there: 3 hour drive north of KL, followed by a 15 min speedboat ride
This is, by far, the most luxurious resort I've ever stayed at. I don't do them often! But when a 5* resort on a private island is on your doorstep, it'd be rude to turn it down. Especially when it cost less to stay here than a bog-standard hotel in London's Notting Hill.
Pavarotti once described this island as a paradise, and I'd say he was bang on. Pangkor Laut island is made up of 300 acres of lush virgin rainforest, which has been virtually untouched by the resort. Wild hornbills roam freely, the jungle hums loudly and eco tourism is encouraged here. That's my perfect kind of cocktail.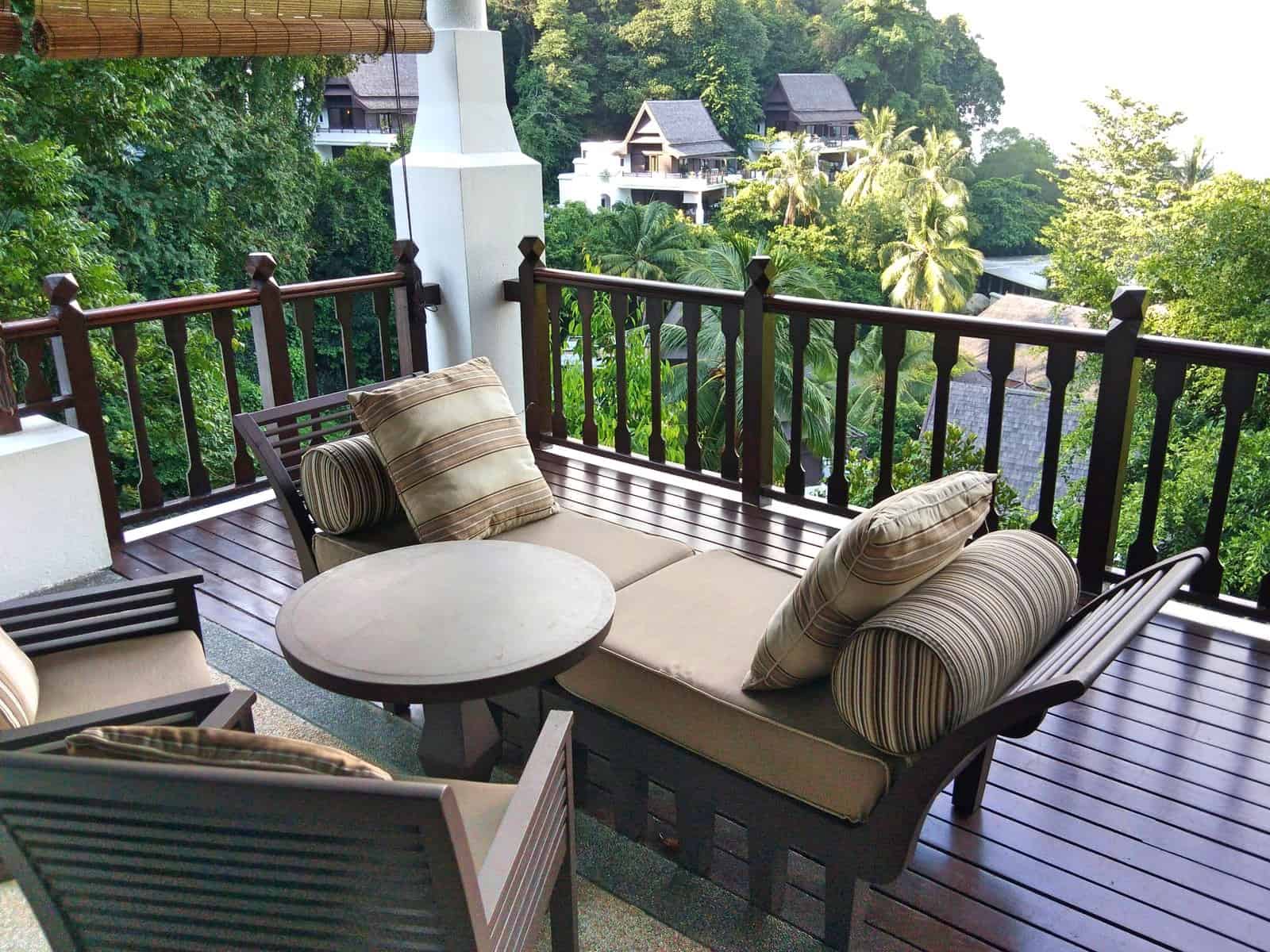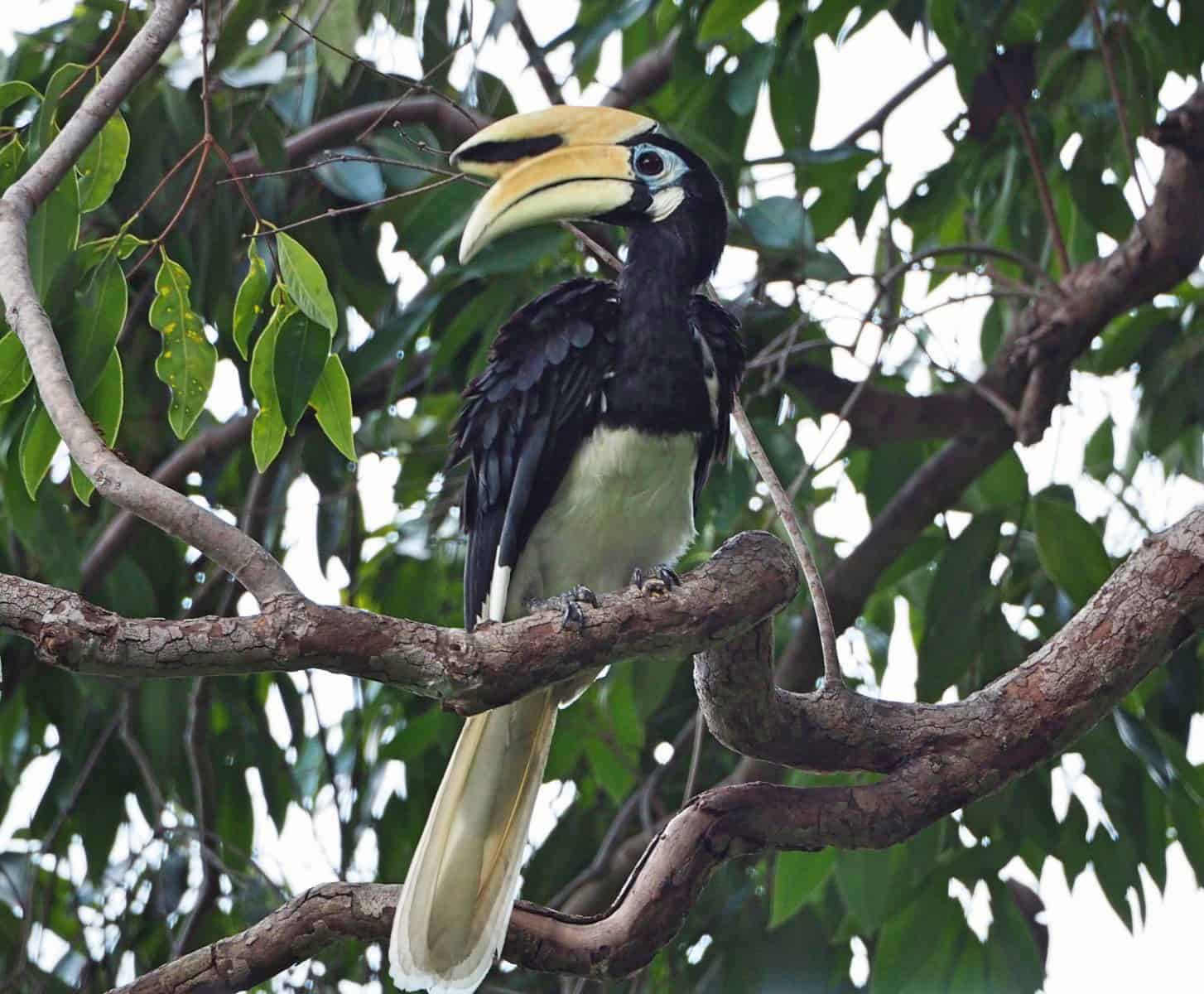 Our room was insane. So much so, that the Sailor and I were taking pictures for about half an hour when we arrived! It was well kitted out with his and her sinks, an outdoor bathtub and incredible jaw-dropping views from our hilltop verandah.
Morning coffees with that scenery were made extra special with hornbills perched above us in the trees and the gentle buzzing of the ancient rainforest.
Mostly you come here to relax, but there's a few things to do on the island like taking a hike through the rainforest to Emerald Bay Beach, which I'd highly recommend.
Pangkor Laut Resort is ideal for that special occasion and definitely one of those getaways from Kuala Lumpur you should experience [at least] once. Check out my latest article to find out more details.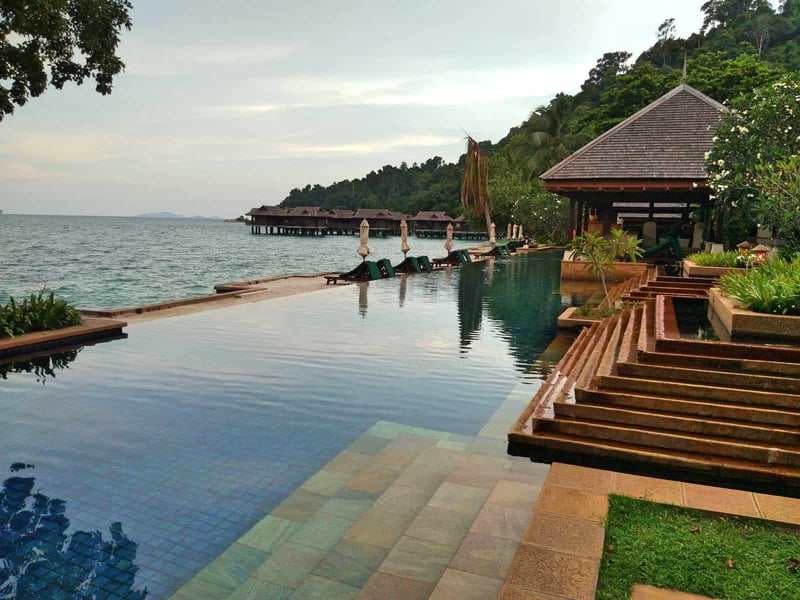 Cost: Not cheap, but worth it for a treat. Rooms start at around RM 1'100 per night (approx. $390 AUD or £213 GBP). For genius discounts, free cancellation & a pay later option, book via Booking.com. Or if you live in Malaysia then you can book a resident's package directly with the resort which includes all food and boat transfers. 
Don't quite have a budget for it? Check out
Pangkor Island
next door for cheaper stays.
---
3. Quick Beach Getaway : Langkawi
---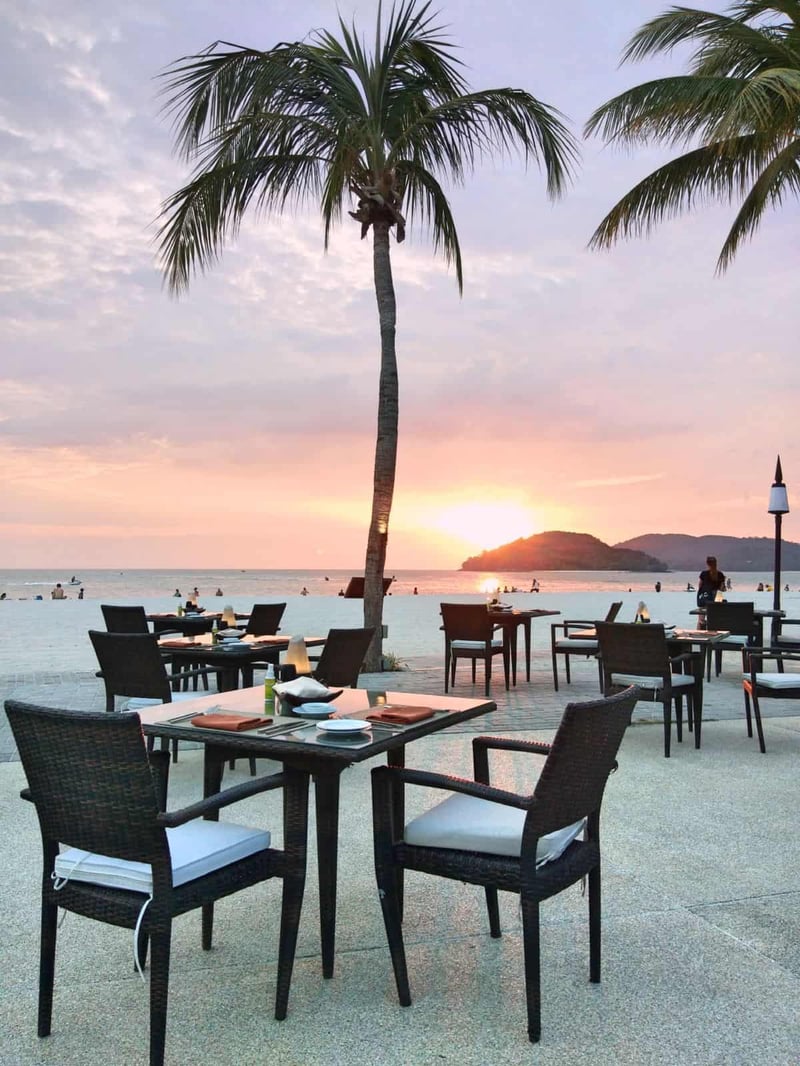 Location: Off the northwestern peninsular, in Kedah 
Getting there: 1 hour flight from KL, or a 6-hour drive to Kuala Perlis + a 1.25hr ferry
To be truthful, I wasn't a big fan of Langkawi when I first visited. Compared to other large holiday islands in Thailand like Koh Phangan and Koh Chang, I thought it was a bit plain Jane. This was probably because I stayed in a really crappy apartment (which wasn't at all as described in the reviews!) in an area of the island that was a bit run down. And that was the last time I let the Sailor book a holiday!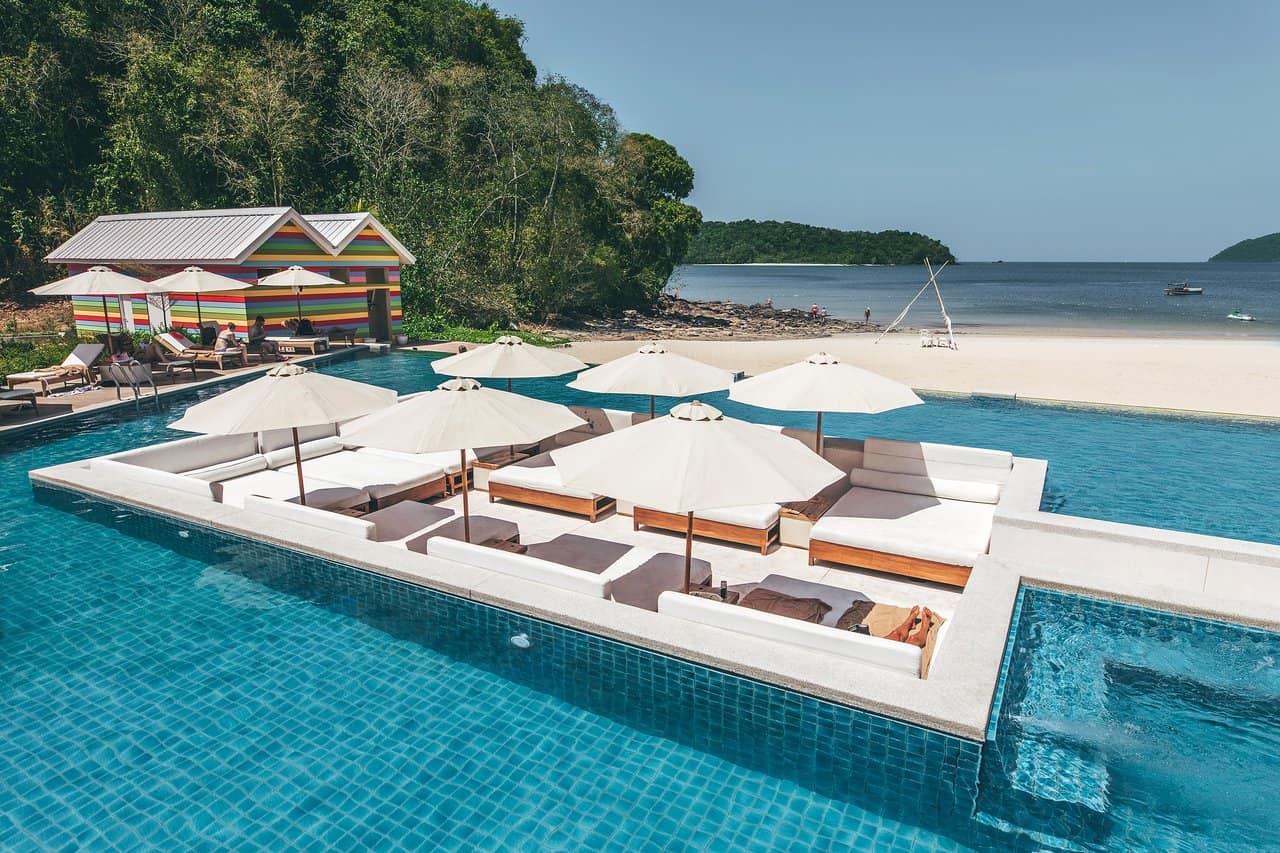 But the second time was a completely different experience. I booked a much nicer stay on a better part of the island and got to experience those chillaxed island feels that KLites eat up for breakfast. I guess, you've just got to know where to go.
If you want an island escape a mere hour's flight from KL and land [almost] on the beach, then Langkawi is probably the only place you're going to get it. I had many teacher friends who regularly visited the island and one who went 12 times in three years! Needless to say, it's a convenient beach getaway.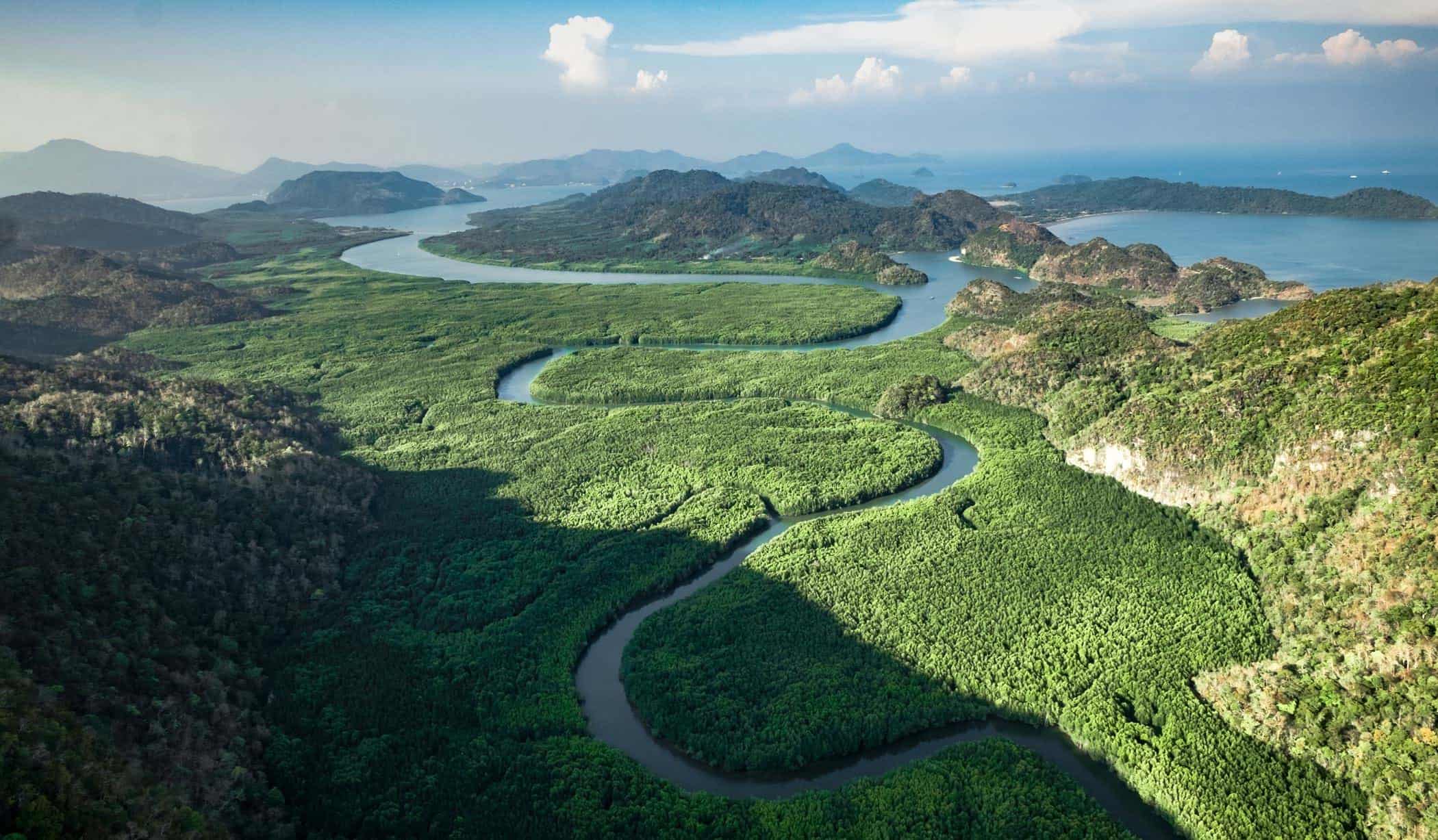 Cenang Beach is the main tourist spot and can get a little commercial (although it's still relatively quiet by Thai standards), but it has the goods to back it up with powder-soft white sand and turquoise water. It's a pukka sundowner spot or place to beach-bum for the day.
There's quite a bit to explore either on the beach or in the jungle, which I unfortunately didn't have much time for. You should check out Langkawi blogger Vanessa Workman at This Island Drum for some good recommendations.
Langkawi is also a great one for families due to the easy transfer, more family friendly hotels and developed infrastructure. If you're a luxury resort seeker, then the island houses many high-end stays.
Accommodation: I stayed just south of Cenang at Aloft Hotel, which was a 5 minute walk from Tengah Beach. It's more peaceful down this way and there's an awesome beach bar you should check out called Dash Beach Club. Prices starting at around RM 430 per night (approx. $150 AUD or £83 GBP).

---
4. Small Island Vibes : Koh Lipe
---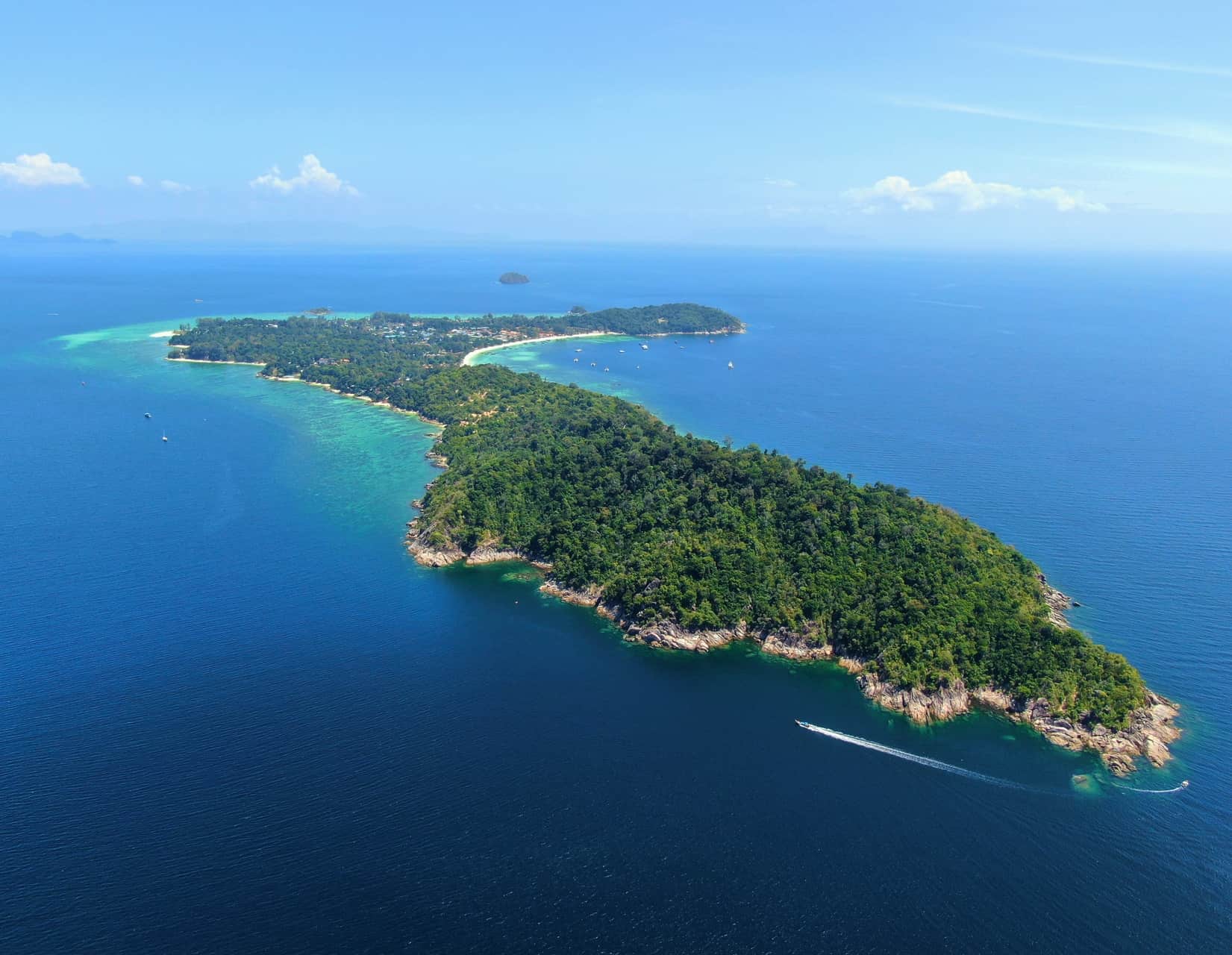 Location: Near the Thai/Malaysian border on the west coast (in the Adang-Rawi Archipelago)
Getting there: Head to Langkawi (see above) then take a 1h30 boat ride ~ NOTE: This option is only available in the dry season folks (October to late June) as the boat route ceases for monsoon. Otherwise you've got to take the long speedboat ride from Phuket.
This little gem oozes those small island vibes that Langkawi misses. Often described as the Maldives of Thailand, Koh Lipe offers affordable luxury. With extra-fine powdery white sand that crunches between your toes and show-stopping crystalline water. Once you've experienced Koh Lipe's coastline you might, just might run the risk of becoming a bit of a beach snob! 😳
Idle days can spent catching up on beach time, or kayaking to secluded ones on neighbouring Koh Adang. This equally beautiful island is also a good spot for some jungle hiking, offering a waterfall in the wet season and a top-to-toe lookout of Koh Lipe.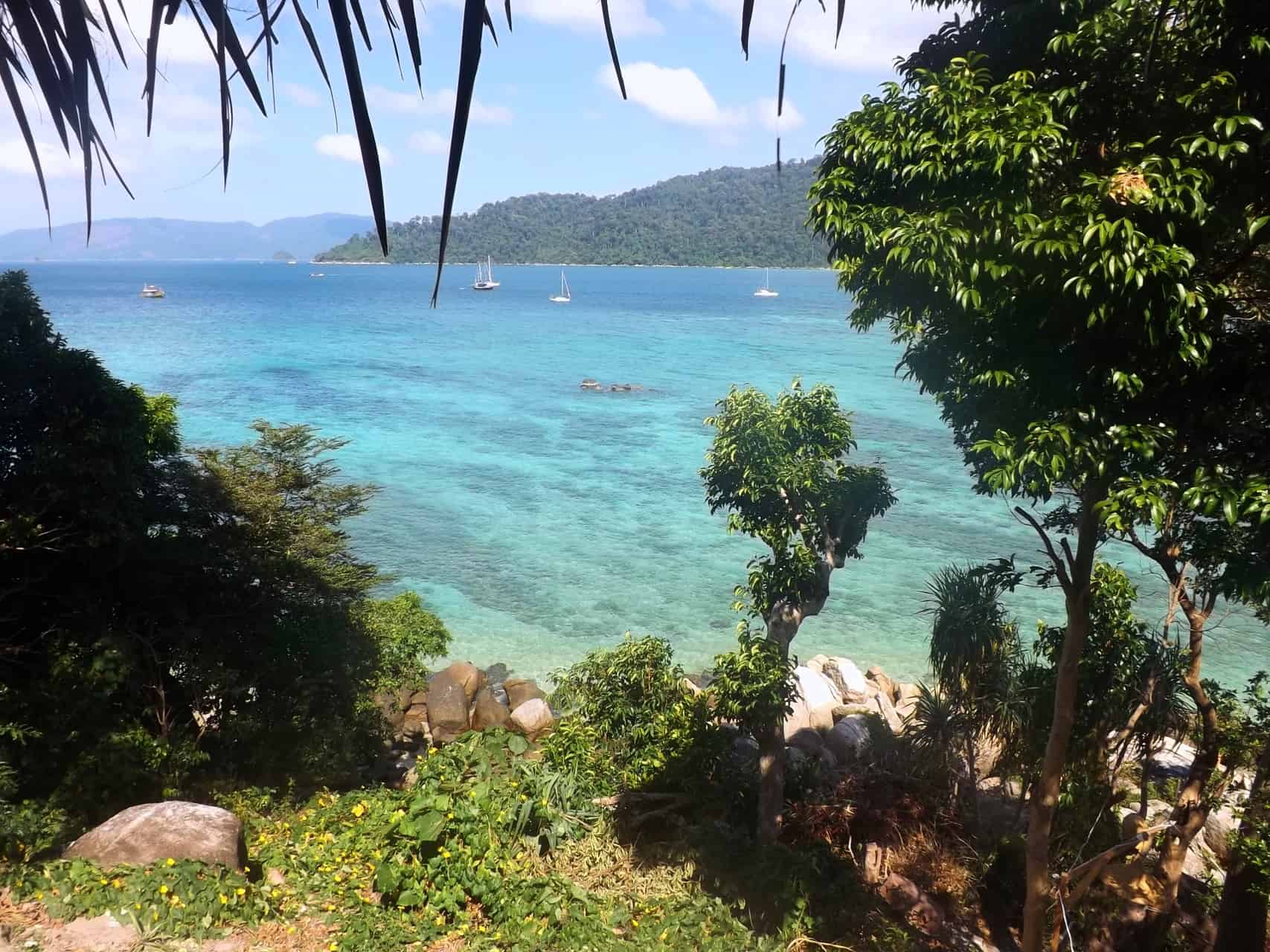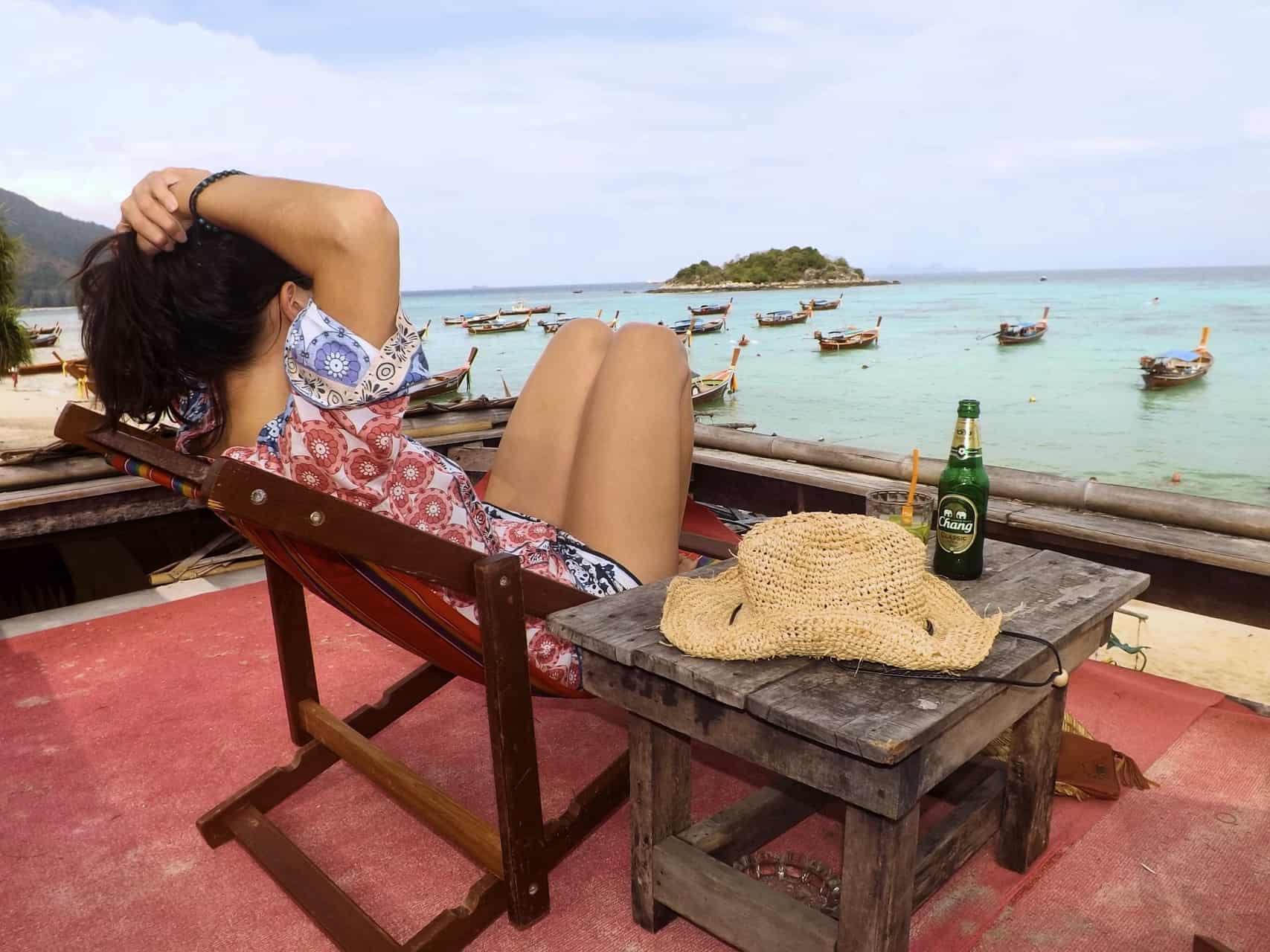 However it's worth noting that Koh Lipe it's still continuing to grow in popularity and can get relatively busy during peak seasons. I was quite surprised at how much busier it was the second time I visited.
Whilst it's still not as bad as many Thai islands in the northern Andaman (as it's the farthest south), we can still do our little bit to help ensure our stay doesn't put unnecessary strain on this little island.

Accommodation: Although I didn't manage to stay at Castaway Resort because each time I tried to book they were full, the accommodation looks like great value for money and the restaurant was always my go-to for lip-smacking Thai food. Prices start at around RM 127  per night (approx. $45 AUD or £24 GBP).
---
5. Rainforest Haven : The Dusun
---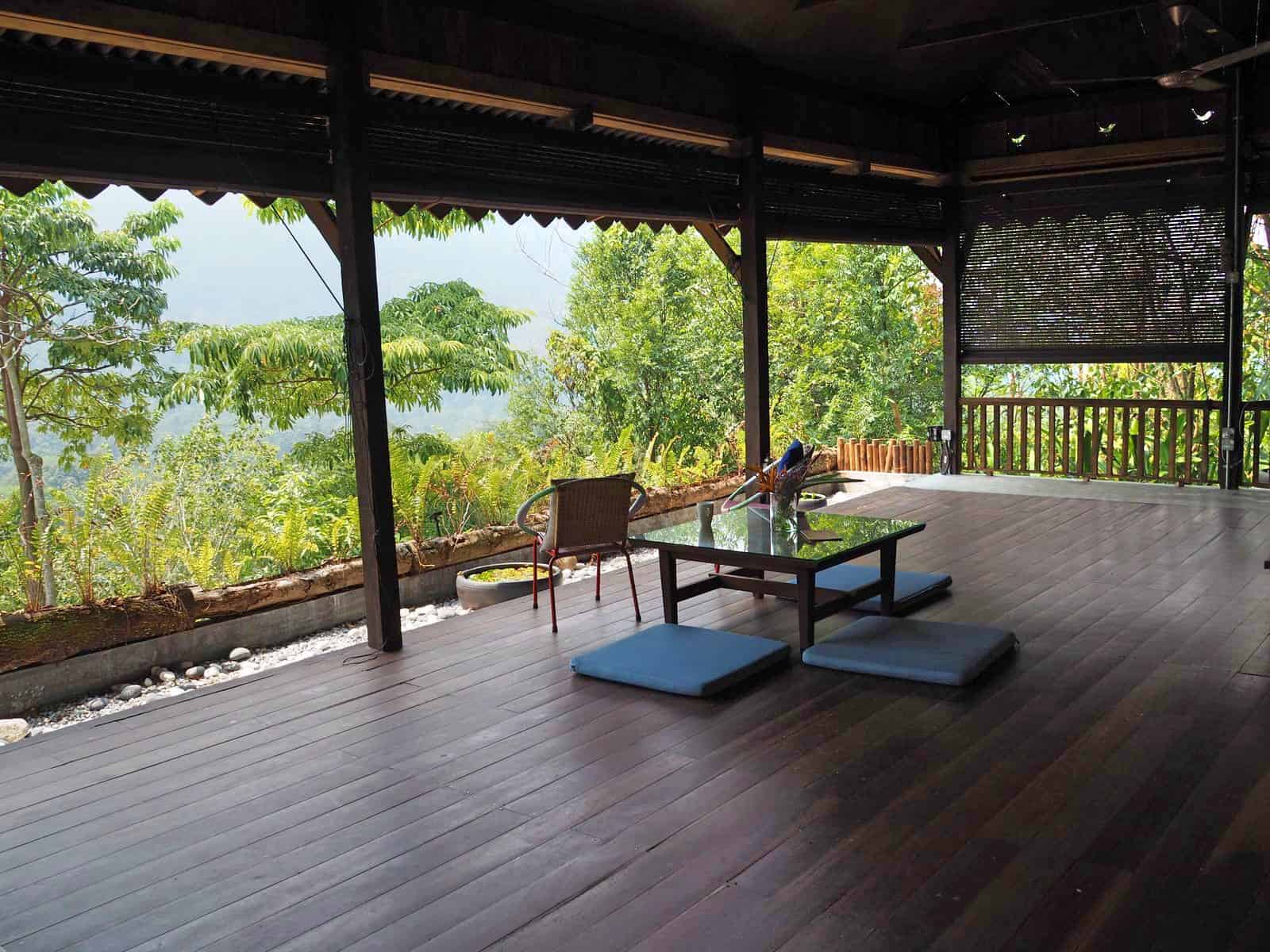 Location: Seremban, opposite the Berembun Forest Reserve
Getting there: 1h30 drive, just south of KL
I love this little place. There's plenty of jungle stays near KL but The Dusun ticks all the boxes for me- complete with comfy accommodation, remoteness and undisturbed views of virgin rainforest.
At every glance was a majestic sea of green which came alive with the gentle buzzing of well-chorused cicadas. Honestly, I came here feeling under the weather and was miraculously well again after 10 minutes of checking-in… this place has healing powers!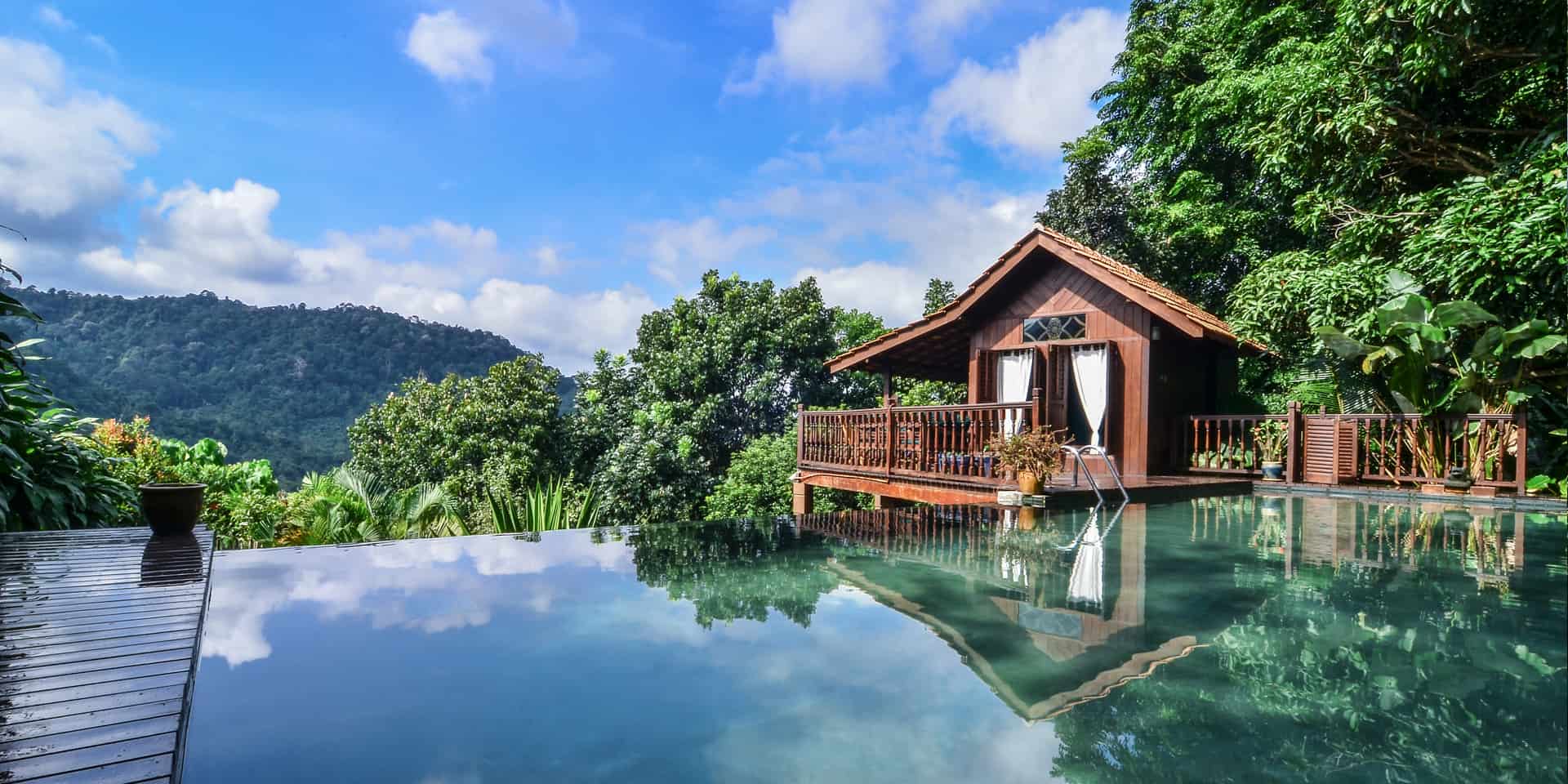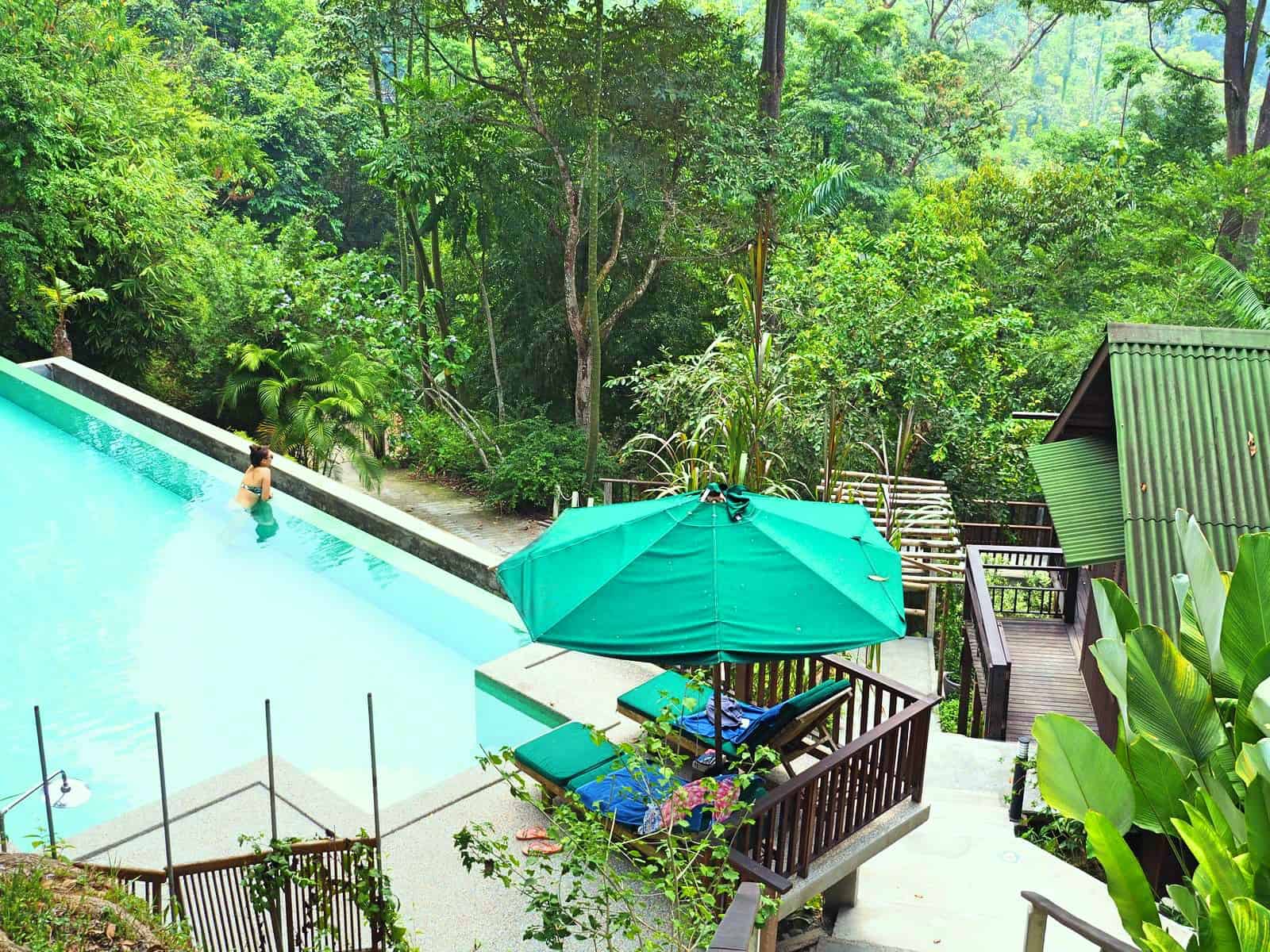 There's not much to do here apart from pool hang, wind down and let the scenery do the talking – which is why its such a chilled getaway. You're willingly encouraged to slow down and be at one with nature, and yourself.
It was also really great that the resort is self-catering with a kitchen in each bungalow (including a BBQ), making it feel like a home away from home. But if you can't be bothered, they have a restaurant on site too. Read more about The Dusun Resort in my post.
Cost: Starting at around RM480 per night (approx. $170 AUD) via Booking.com. I booked the Lanai House which was nicely secluded and not overlooked. It was slightly more expensive, but totally worth it.
---
6. Awesome Value For Money Islands : Perhentians
---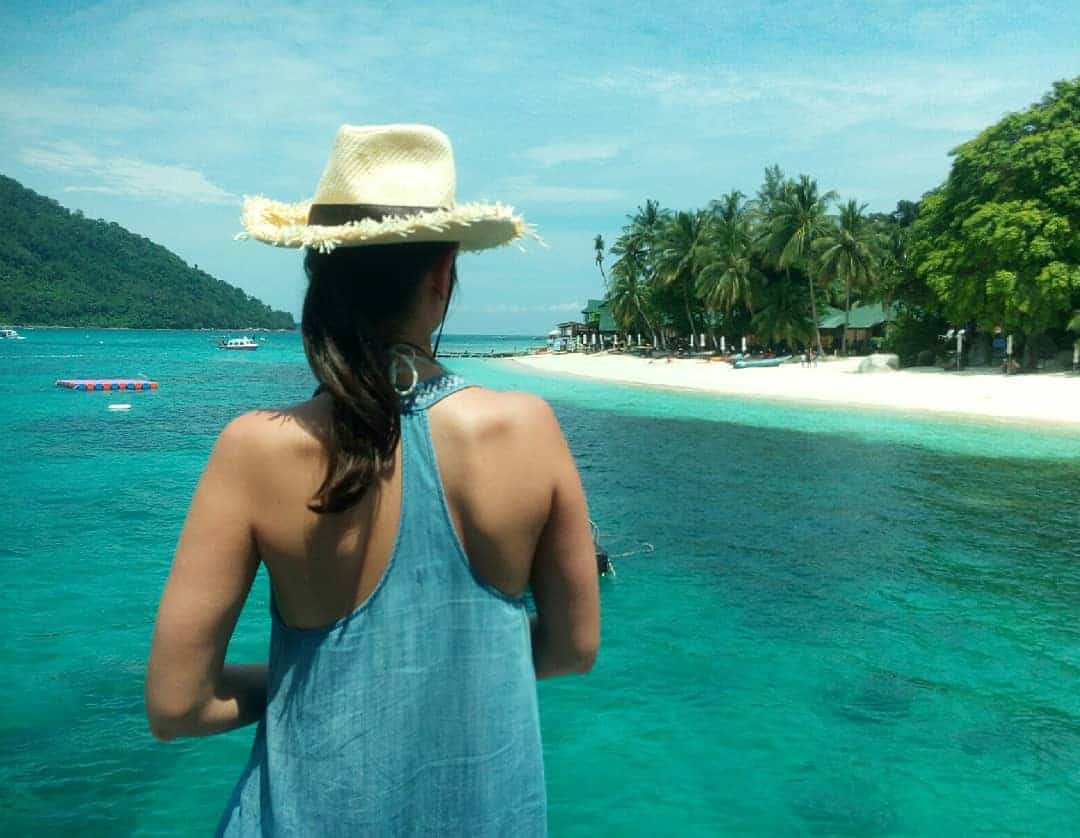 Location: On the northwest coast, in state of Terengganu
Getting there: Take a 1hr flight to Kota Bharu, then a 1h taxi ride to the jetty, followed by a 40min boat ride to the islands. See more details in my article.
Note: The Perhentians is only available outside of the Monsoon season (late Jan/beginning of Feb – late October) as the boat ride ceases and most resorts close.
In Peninsular Malaysia, you have to head to the east coast islands for Maldivian style beaches. Thankfully the Perhentians not only has heaps to explore- with awesome snorkelling- but the islands are great value for money compared to many other touristy ones along this coastline.
Both coral-fringed islands (Besar 'big' and Kecil 'small') offer serene turquoise seas and powdery white sand. Nowhere is too far, and nothing runs too fast.
They were the first inhabited islands I've visited that don't have roads, and it was awesome being forced into barefoot luxury. Forget Uber guys, you can sink your toes in the sand and leisurely stroll from bed to beach, or take a cheap boat taxi to explore the islands.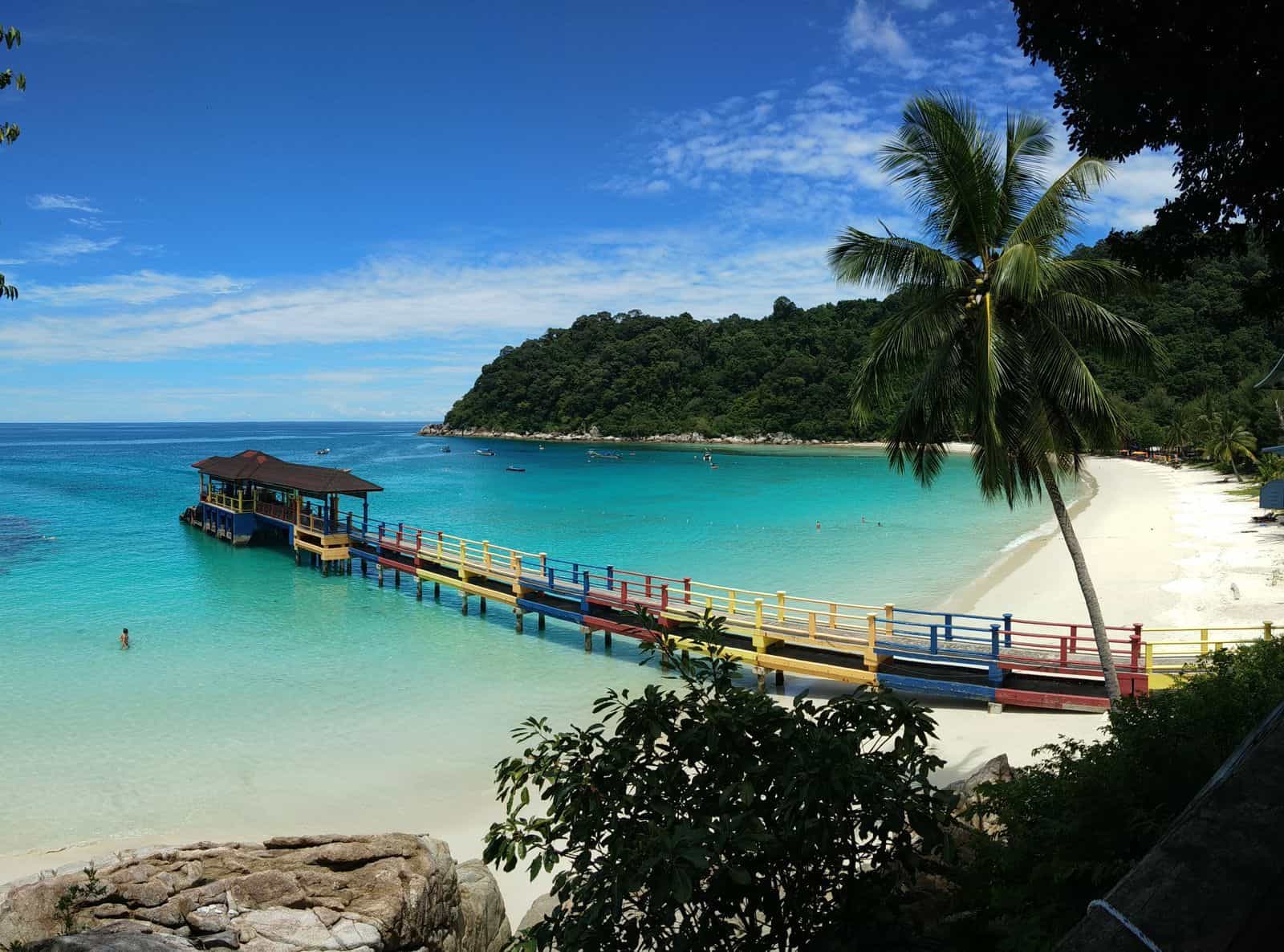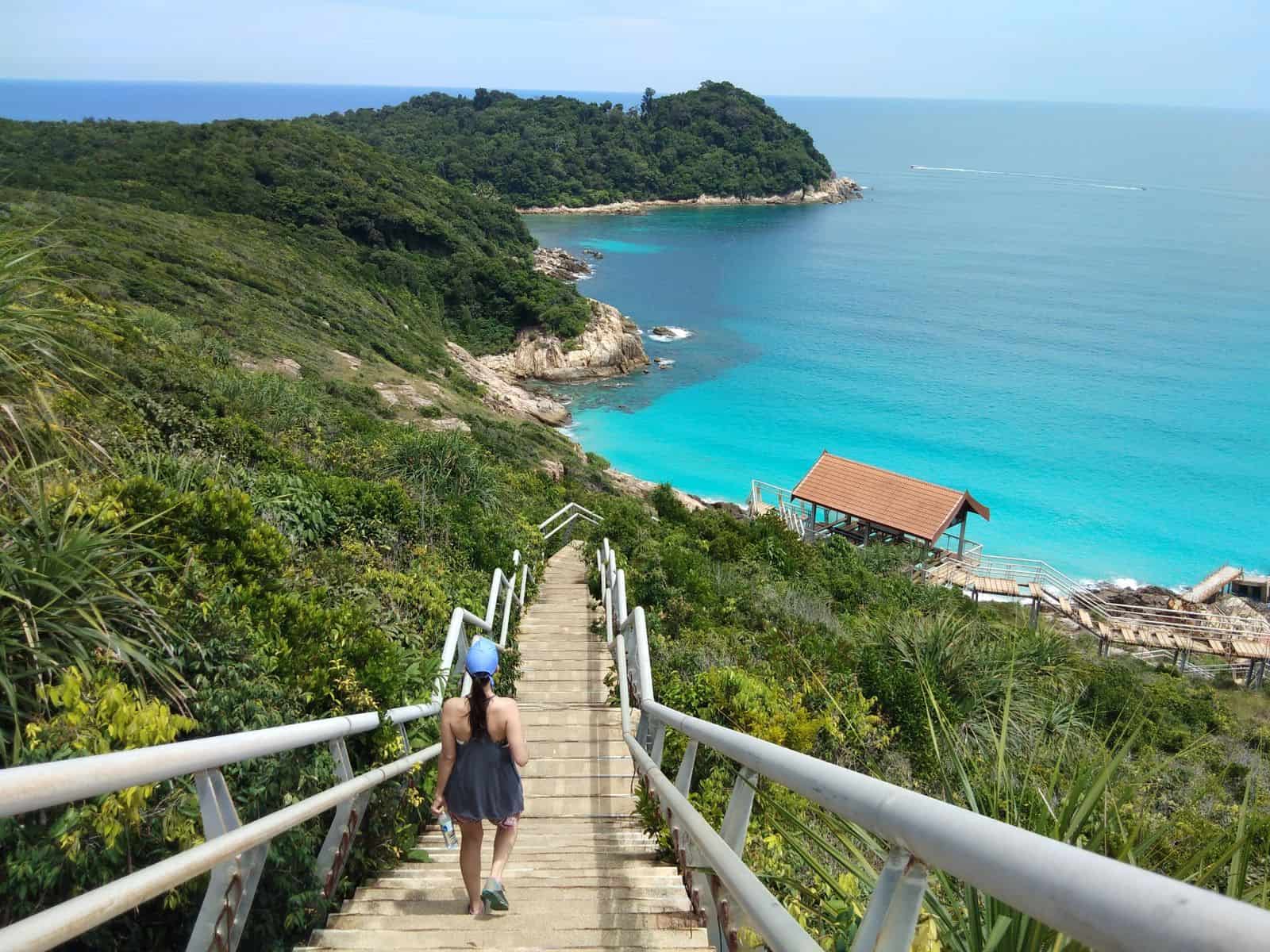 Other than beach lounging, snorkelling, and eating your weight in fresh seafood BBQ's (head to Tuna Bay Resort for that goodness) it was fun to leave the sun bathers behind and take a peaceful jungle hike (check out my hiking route for Kecil and Besar) – earning your beach time is always more satisfying.
Related Read:
10 Ways to Experience The Best of Malaysia's Perhentian Islands.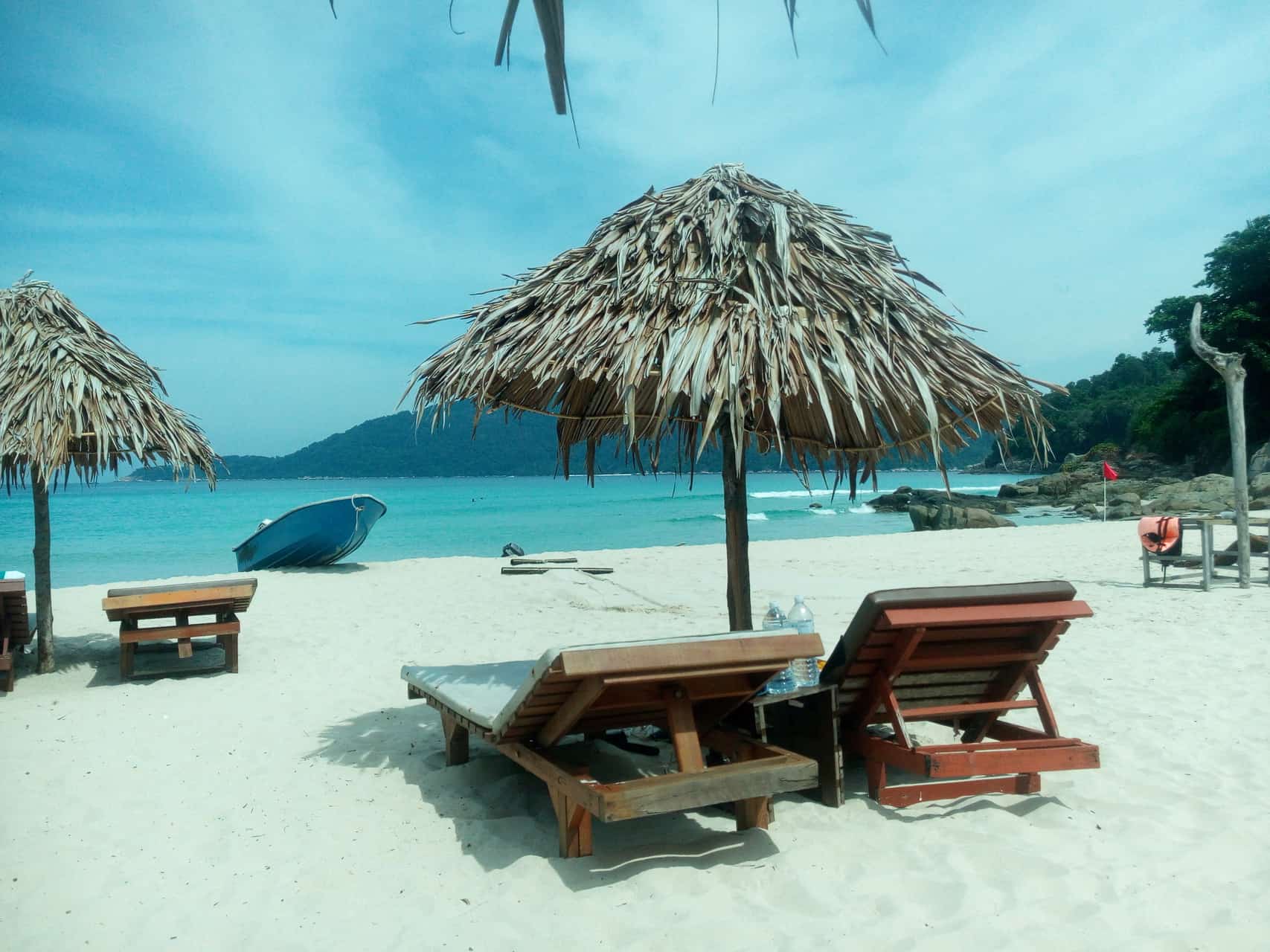 Accommodation: 5-star resorts doesn't exist here and rooms are generally quite pricey for what you get, but there's some good value-for-money stays to consider which you can check out my article. 
---
7. Culture Trip : Penang
---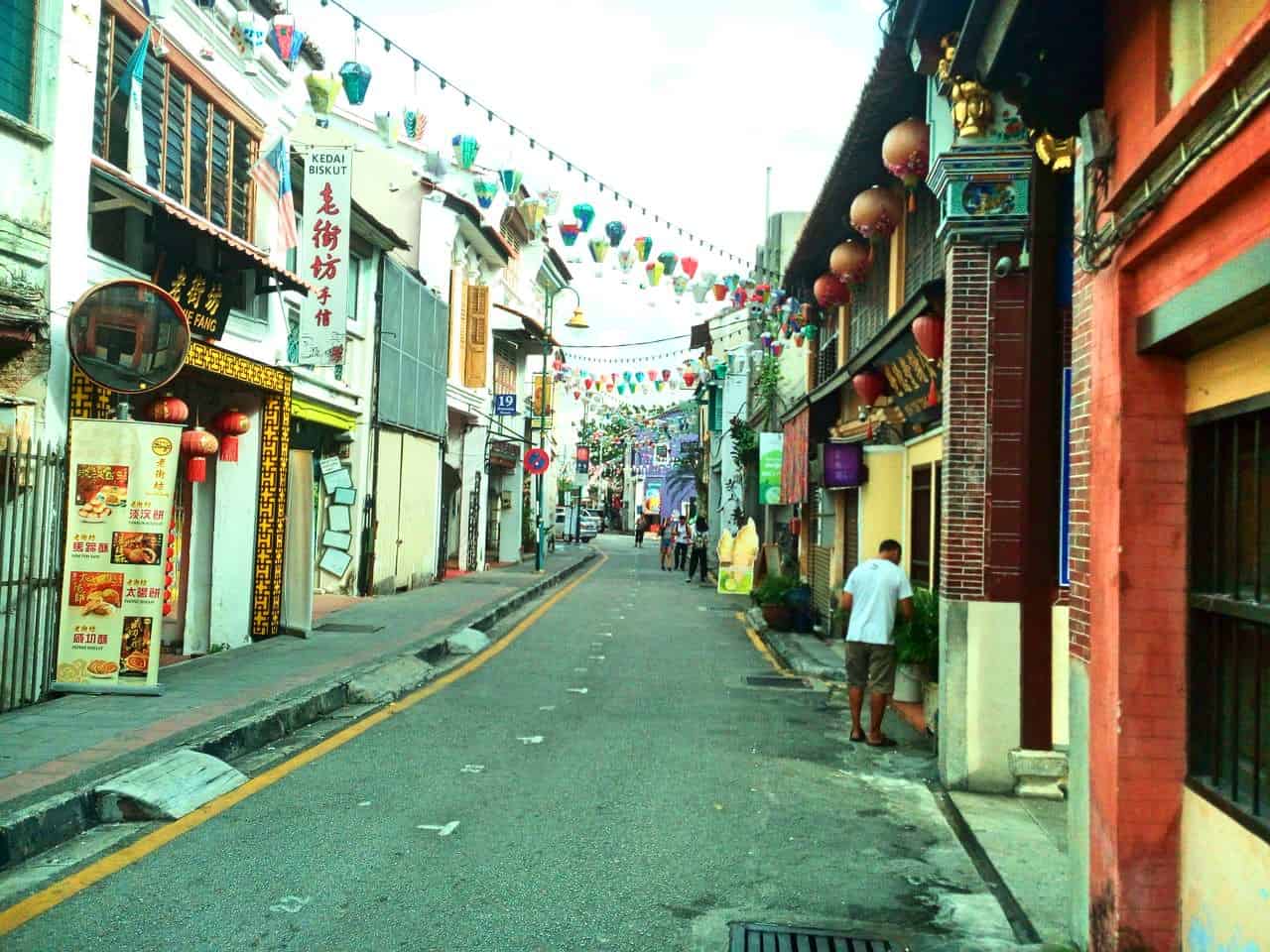 Location: This 'Pearl of the Orient' is located on the northwest peninsular
Getting there: Drive in about 4hrs, or take a 1 hr flight
Penang is like Melaka's bigger and better brother, and by far Malaysia's food and culture capital.
And nope, it's not where the Penang curry originates and it's nothing like Phuket (just me that had those assumptions? 🤷🏻‍♀️ ..the cheese stands alone!). In fact, if you haven't been, it's probably quite different to anywhere you've visited before.
This UNESCO World Heritage city often stops tourists in their tracks. If you're not marvelling at the street art and impressive architecture (think Chinese clan houses and grand colonial builds) then you're being sucked down pretty lantern-lit lanes.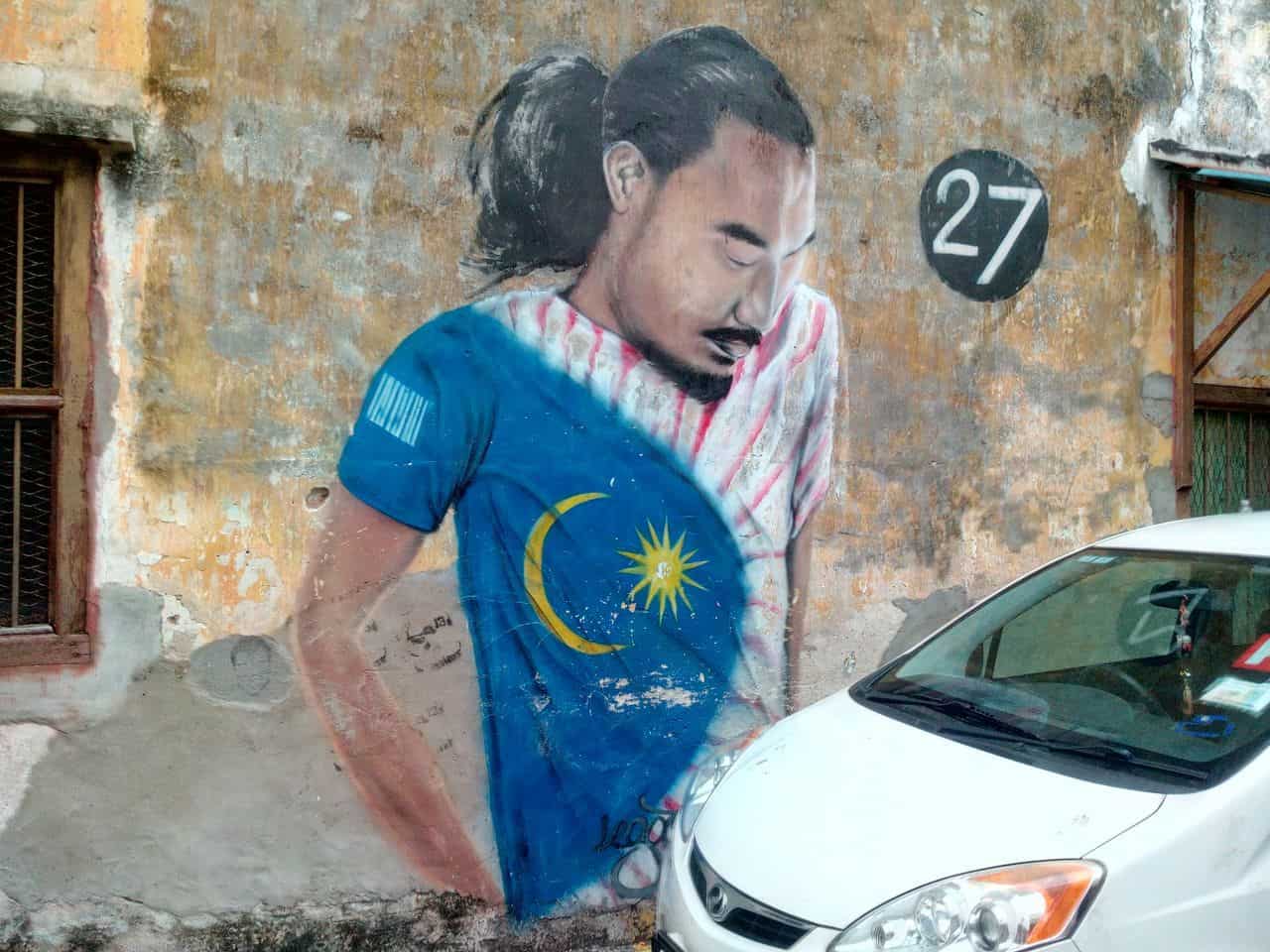 George Town is Penang's relaxed, semi-sleepy hipster capital. It's one of the only places you can stroll around in half an hour and experience multi-faith and multicultural Malaysia ~ from Chinatown, to Little India and an array of mosques, shrines and temples.
While most visitors head to Penang for the culture, for Malaysians it's more about the food.
The locals I've spoken to say the food is different and better in Penang. Whilst fancier restaurants are available, most of the best food is undoubtedly on the street at hawker stalls, so don't be afraid to explore them. My Lonely Planet book came in handy in recommending some to try, as did my guesthouse. Otherwise, a safe bet is just to pull up a chair anywhere that's busy.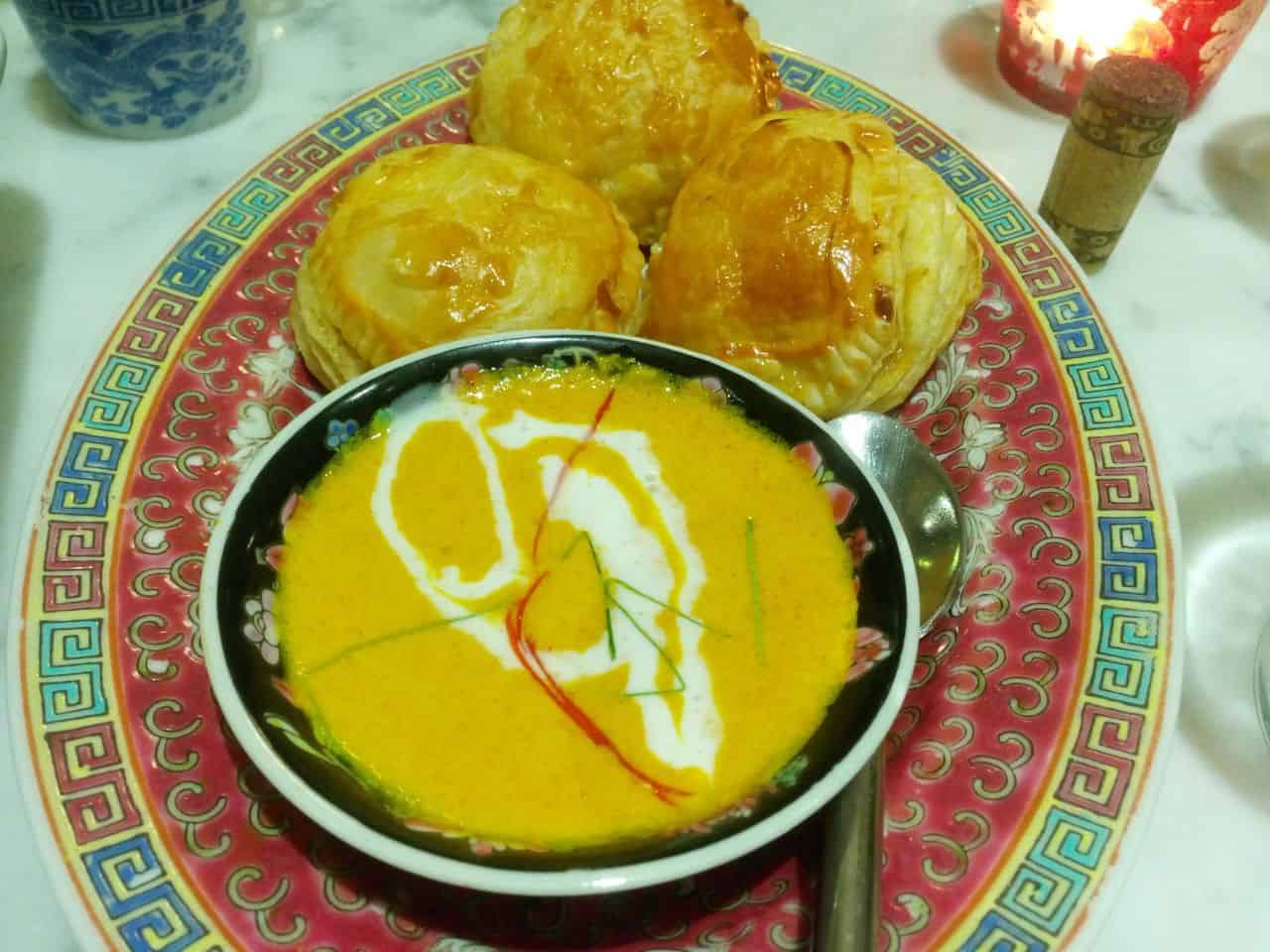 Penang isn't Malaysia's best beach destination (there's not many of them and they're not all great), but you can still find a few decent spots to chill in Batu Ferringhi or Monkey Beach.
If you're looking for more to do, I'd recommend hiking through the National Park which has a well-maintained track that leads to a quiet beach. Or you should check out the charming Tropical Spice Garden and make a stop at their pukka Thai restaurant. 😋
The Sailor and I booked our hotel for a few days, but ended up extending our stay for a week. George Town is a must see if you're living in KL.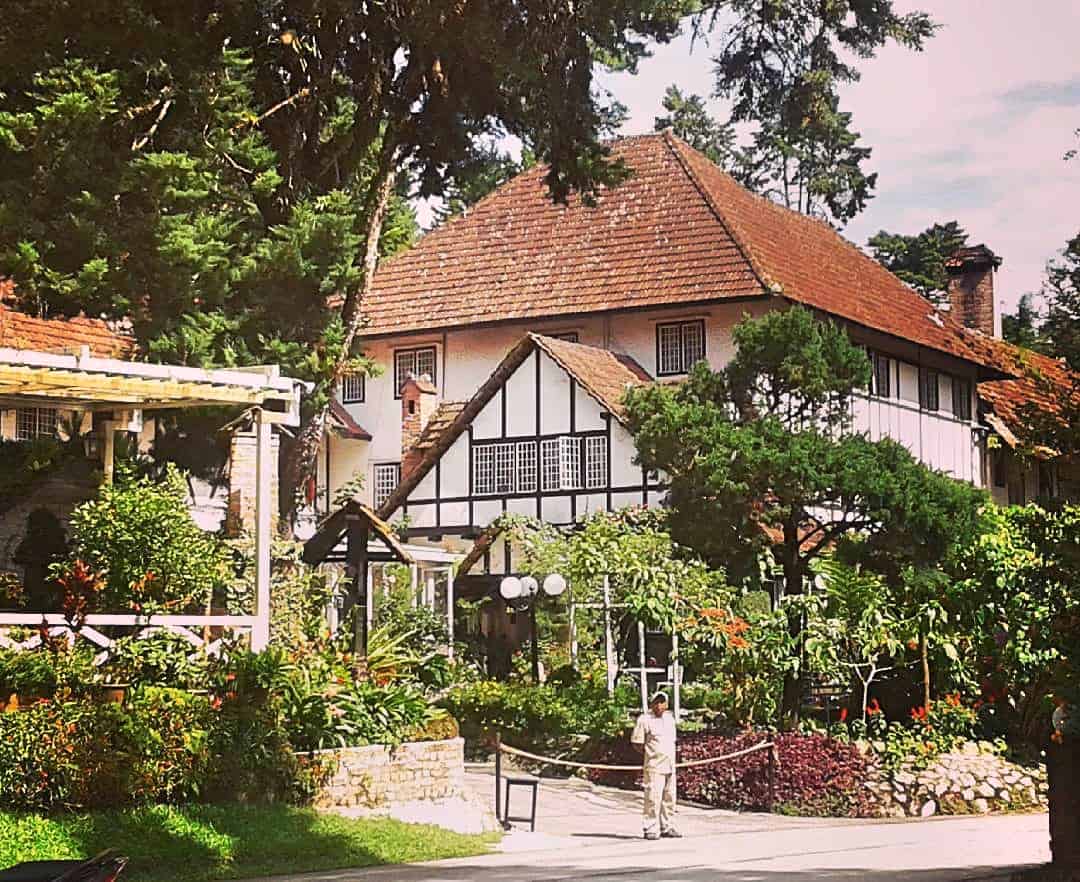 Accommodation:
George Town: I had a great stay at Magpie Heritage Hideaway, a cute family run guesthouse. The room was well-styled and spacious, located in a quiet part of George Town but close enough to all the best bits, although I'm not sure they're operating anymore as dates seem to be booked out on Agoda. However there's this stay on the same road called Tien Hotel Georgetown that also looks like a great option and for the same price, r

ooms s

tart at around

RM 260

  per night (approx. $87 AUD or £48 GBP).
Otherwise, You Le Yuen on Love Lane (such romantic real estate!) is a highly rated budget-friendly stay, or Cheong Fatt Tze – The Blue Mansion is a characterful heritage hotel with a few more frills.
If you're after beachside accommodation in the Batu Ferringhi area, there's quite a few to choose from. I'm quite a fan of DoubleTree by Hilton, but the Hard Rock Hotel and Shangri-La have also been recommended by other expats, and it's a particularly good choice for families.
Travelling with kiddos? Check out HappyGoKL's blog post to find out more about what to do in Penang with Kids.
---
Short Getaway From Kuala Lumpur:
The Bucket List
---
8. Where the Locals & Expats Go : Kapas Island
---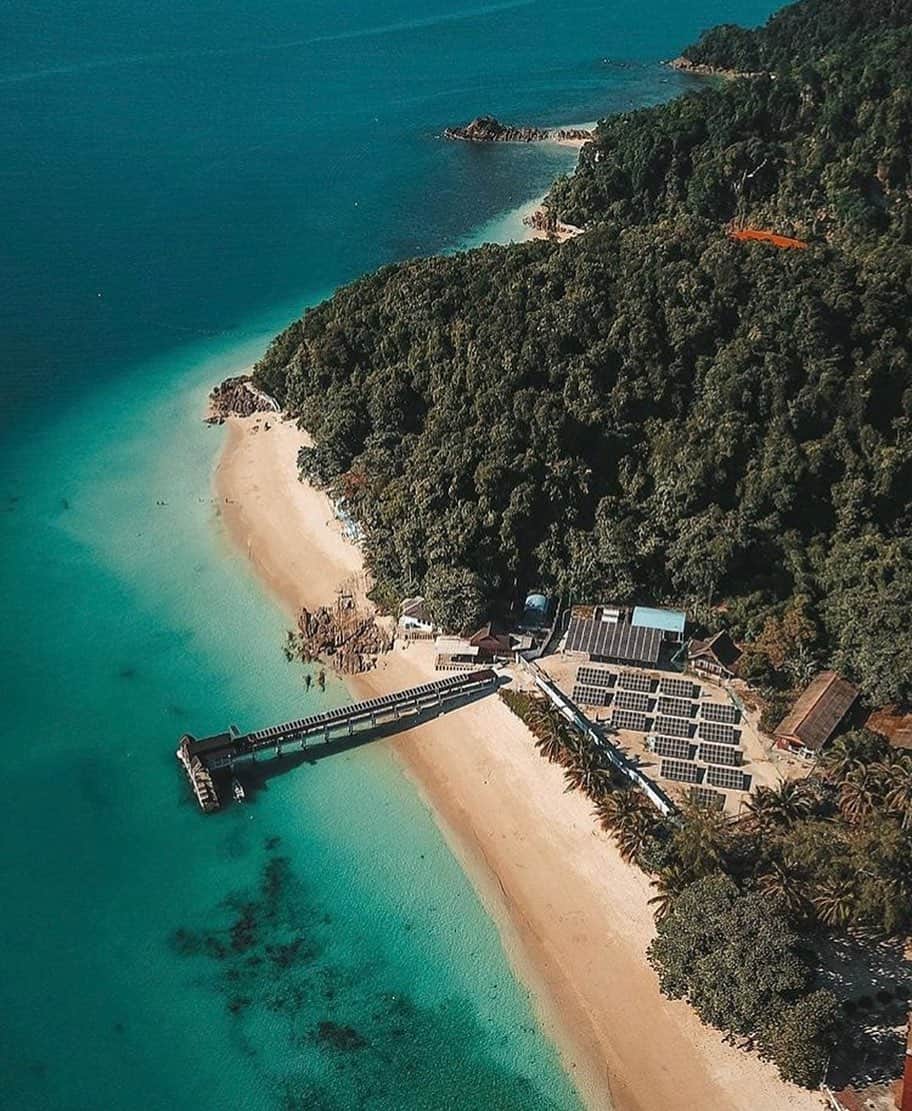 Location: On the northwest coast (about 95k south of the Perhentians) 
Getting there: Take a 55 min flight from KL to Kuala Terengganu, then a 30 min taxi ride to Marang jetty (not to be mistaken for Merang in the north which shows up on Google…see the map below!), followed by a 15 min boat ride (your guesthouse will let you know the departure times and which boat to get).
Note: Kapas is only available outside of the Monsoon season (Feb – late October).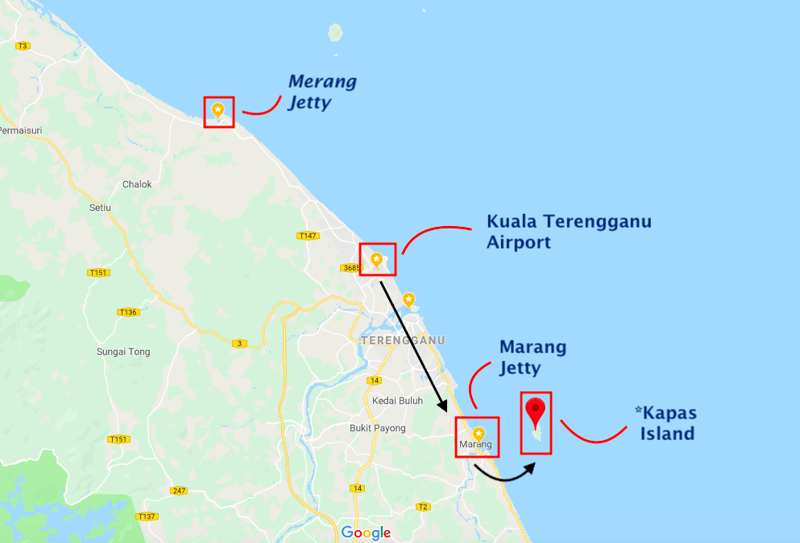 Kapas is a small, less-touristy island where the locals and expats go for a quiet escape. Being an east coast isle, the beaches hit the spot (although they're perhaps not as striking as the Perhentians and Redang) and the marine life offers an abundance of fish species, turtles and even reef sharks.
Accommodation: I'm super bummed that I didn't make it here before I migrated from KL, but the accommodation I was after was booked out. Kapas only has a handful of guesthouses and not all are reviewed favourably. If you're looking for luxury accommodation then you won't find it here, but there's a couple of places offering a comfortable stay at a reasonable price.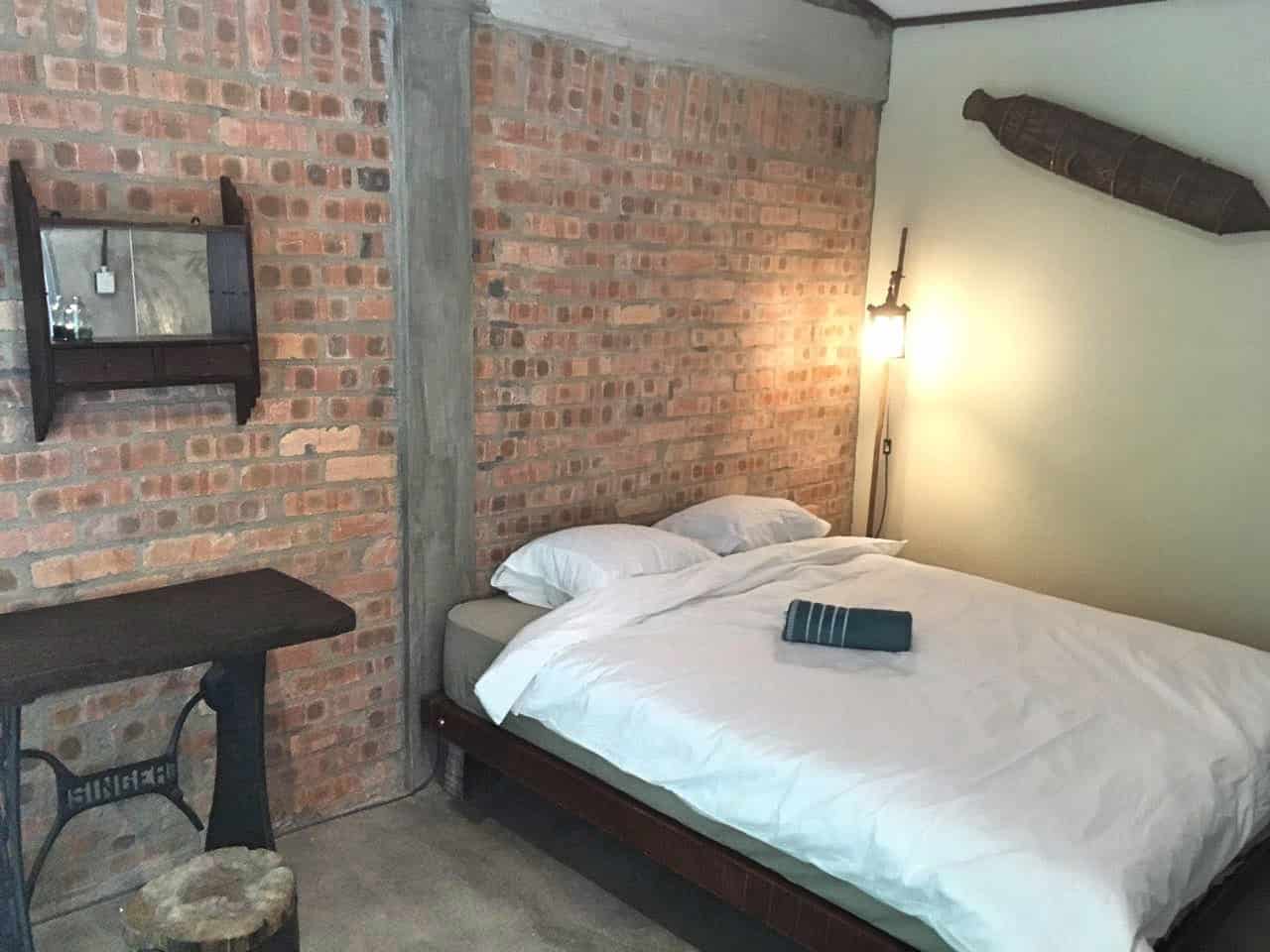 Kapas Beach Resort (KBC): My teacher friends highly recommend this place and have stayed on a number of occasions (it might appear a bit confusing online as there's two KBC's- one is good and one isn't- this is the good one!). It's run by a Dutch man called Hans and the rooms are a really good rate (around RM 200). Bookings can be made by contacting Hans via Whatsapp (+60 19-343-5606) where he'll send you pictures and all info via text. Prices start at RM 145 for a Garden View Room (fan only) to RM 209 for a Seabird room with Air-Con (approx. $51 – $74 AUD or £28-£40 GBP). There's a 2 nights minimum stay.
Kapas Turtle Valley Resort : This place is also owned by a Dutch couple and the reviews are good. Rates vary from RM 270 for a beach Bungalow (2-3 pax) to RM 560 for the Hornbill Beach Family Bungalow (6-7 pax). Check them out online.
Or for a little more indulgence, next to Kapas is a smaller, private island owned by Gem Island Resort & Spa, which a friend stayed at and enjoyed. A Water Villa cost RM450 per night (approx. $160 AUD or £80).
---
9. Cave Hideaway : The Banjaran Hotsprings Retreat
---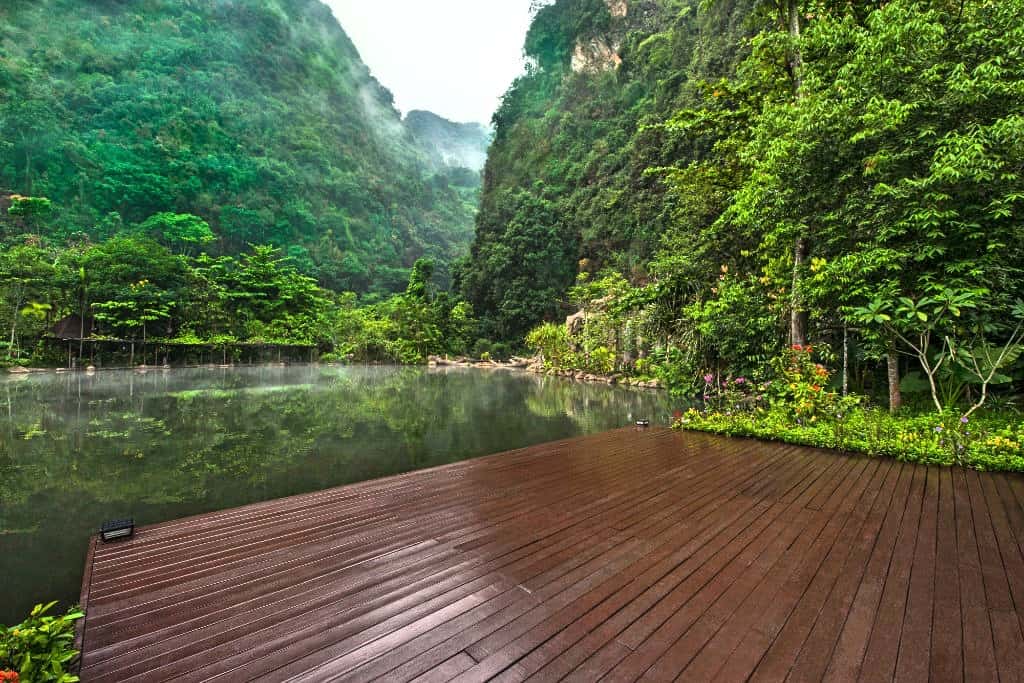 Location: Ipoh, 200k north of KL
Getting there: 2h30 drive
This place has been on my radar for ages, but I'm only allowed one luxury resort a year! 😔 (First world problems eh).
The Banjaran sits pretty on a 23 acre valley, around ancient limestone hills bordering the rainforest. Similarly to Pangkor Laut Resort and Mangala, this is the place you come to indulge and completely relax. Except when you're chilling here, you've got geothermal hot springs as dipping pools and rock formations to gawp at around them.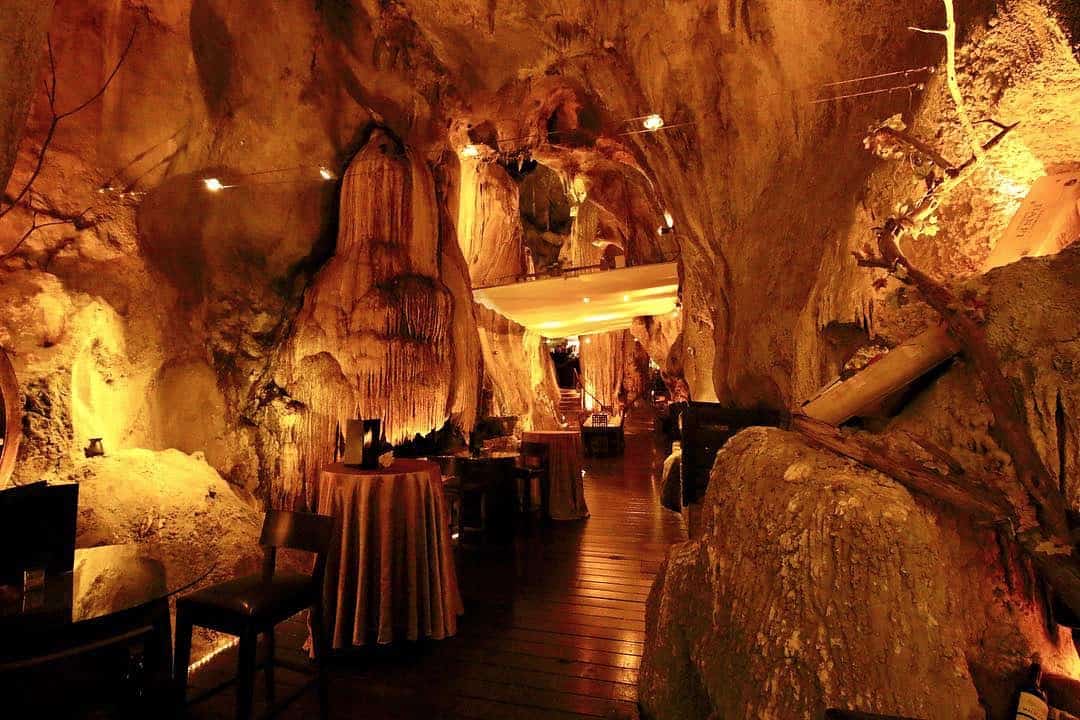 Jeff's Cellar (one of their three restaurants) is even set inside a cave and looks like a one-to-one date set-up on The Bachelor, if it was sucked into a Harry Potter film – dreamy and mystical.
Plus, each villa (choose from the garden, water or lake) has it's own private pool and hot tub. I had a friend who visited and was of course, in the zen den the whole time.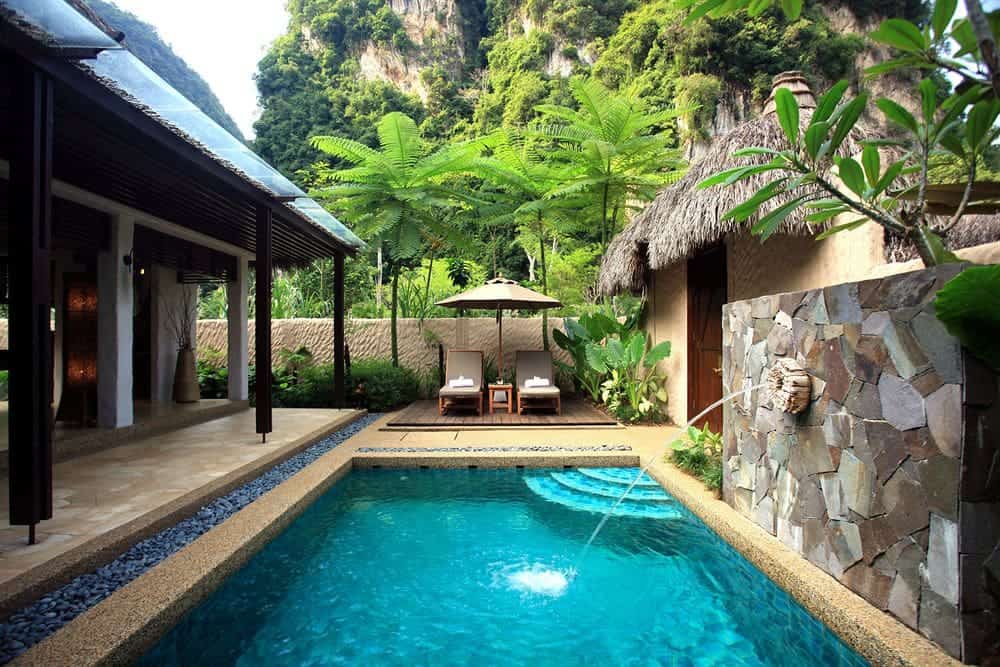 As The Banjaran is located in Ipoh, it's a good opportunity to explore this George Town-esque, quaint old mining town, popular for it's street art, food and cave temples (check out Kek Lok Tong and Perak Tong). It's also right next to the Ulu Kinta Forest Reserve, which is meant to have heaps of rainforest hiking trails.
Cost: It's steep, but perhaps you've got a b-day coming up? 😉 Starting at around RM 1'300 per night (approx. $460 AUD or £250 GBP). For the best rates and Genius discounts, check out Booking.com.
A bit out of your budget? Check out eco-friendly resort The Haven for another a peaceful stay close to Ipoh.
---
10. Rafting, Caving & Hiking : Adventure in Gopeng
---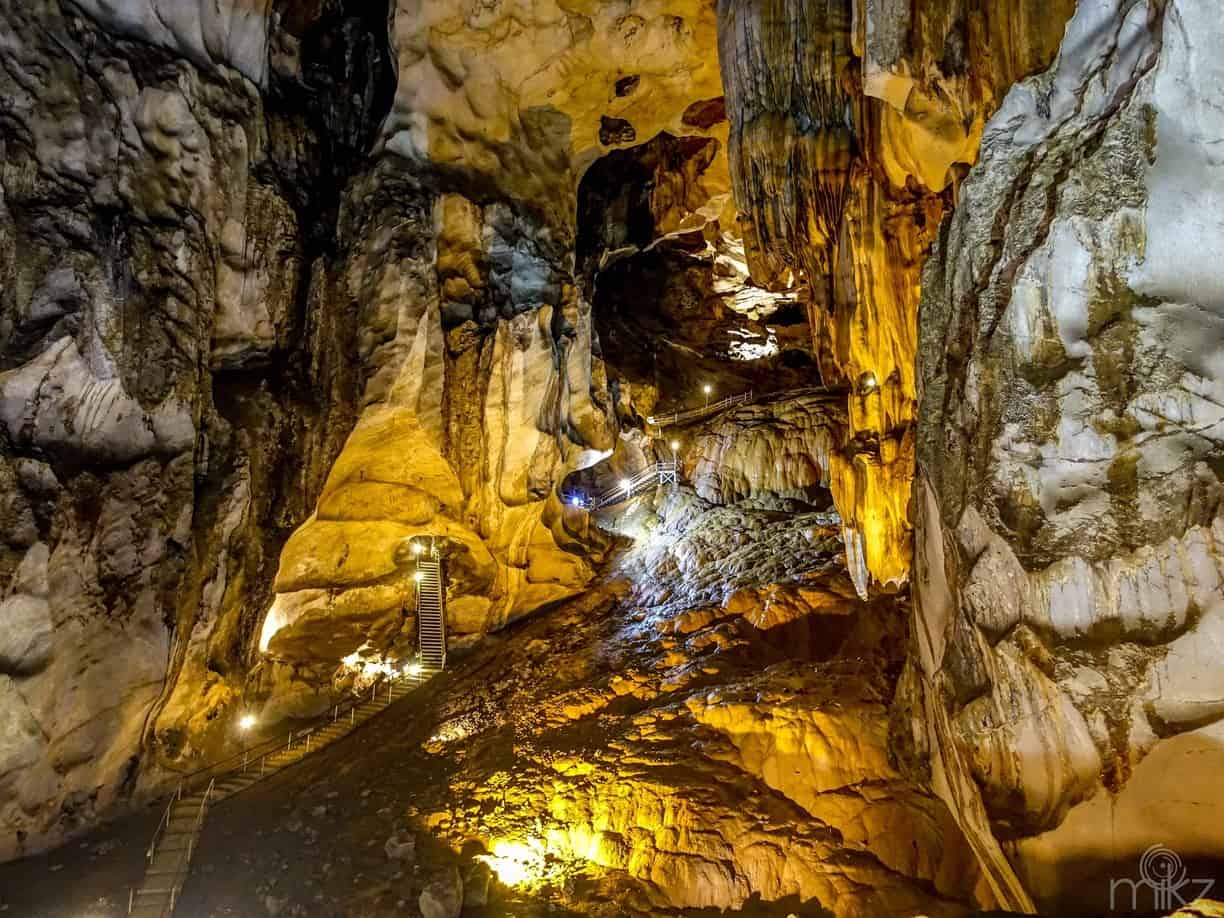 Location: In Perak (20k south of Ipoh & 180k north of KL)
Getting there: 2 hour drive from KL
Situated just outside of the old tin-mining town centre are local kampungs (villages) and rainforest lined with eco-guesthouses. As well as relaxing amidst the rural setting, people come to Gopeng for white water rafting and caving adventures. It's also just 20k south of Ipoh, so it could be a part of a longer road trip.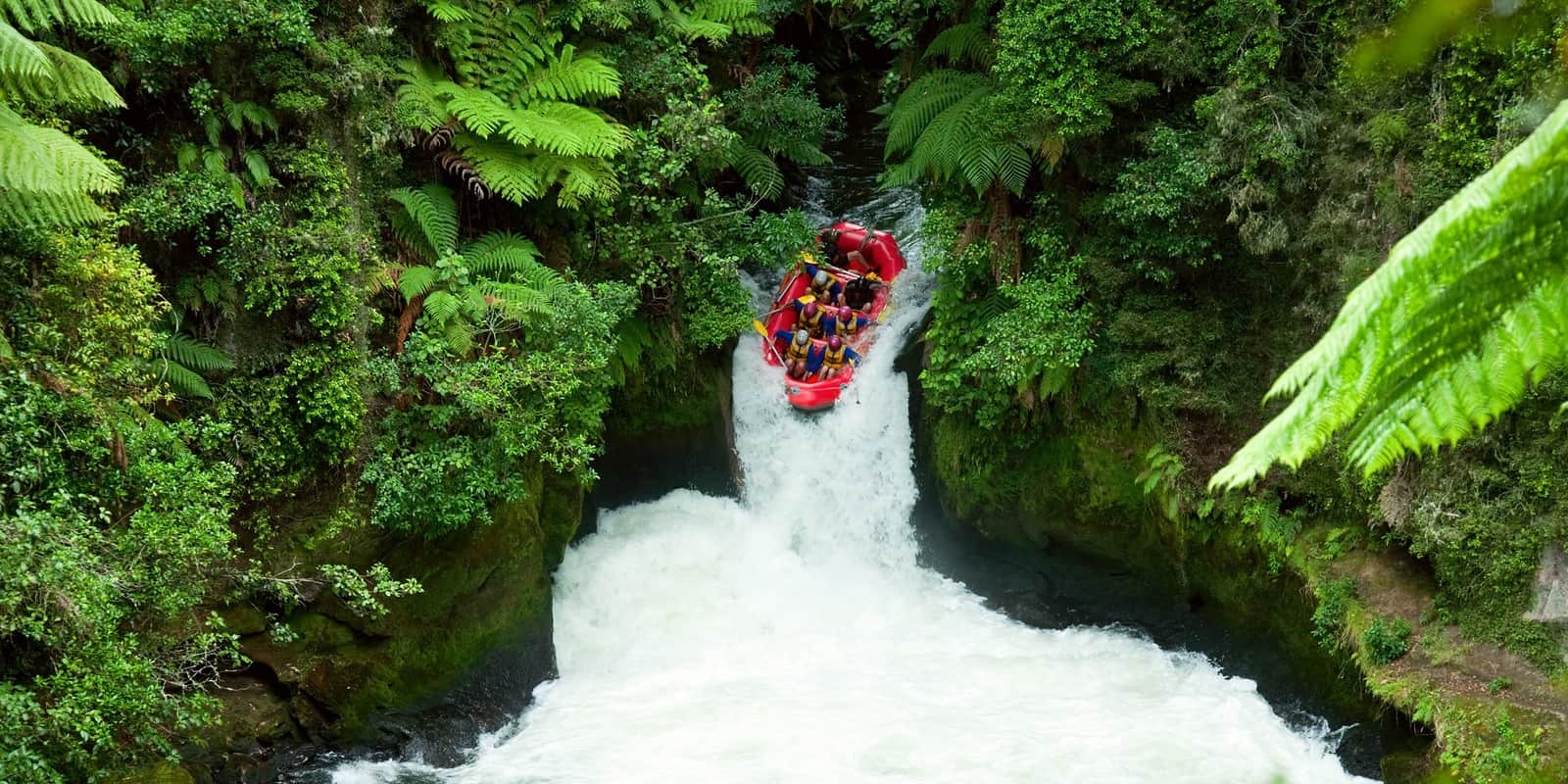 There are multiple companies to take adrenaline junkies out on the rapids, which is even suitable for kids when the water level is low. Check out recommended operator Riverbug.Asia or NomadAdventure, who also offer a range of other fun adventures in the area like waterfall abseiling at Geruntum Falls.
For added thrills and stoke, taking a 'wet' tour at Tempurung Cave is highly rated. It will get you down and dirty, crawling through dark tunnels in the largest cave system in Malaysia; not for the faint hearted! Scaredy cats (and families) can do the easier 'dry' tour which is a relatively easy 45 minute walk.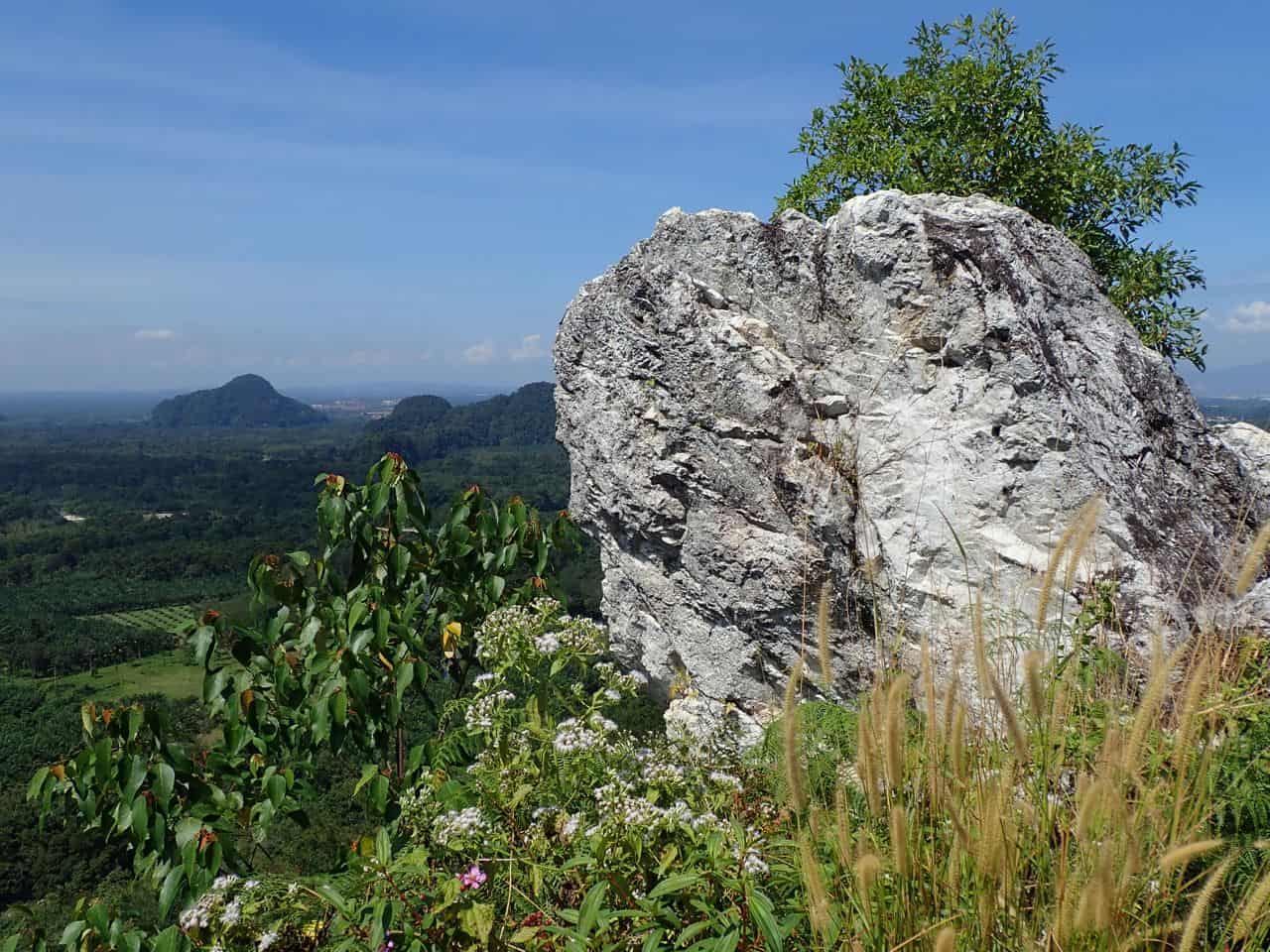 Hikers can also take a relatively easy, self-guided trek through Bukit Batu Putih which boasts panoramic views of the hilly terrain.
For more adventurous hikes you'll probably need a guide to take you deeper into the jungle. Popular 5km+ treks are through the thick and hilly forests of Ulu Geroh to spot the carnivorous Rafflesia flower. Many tour operators offer this trip (including Riverbug & NomadAdventure).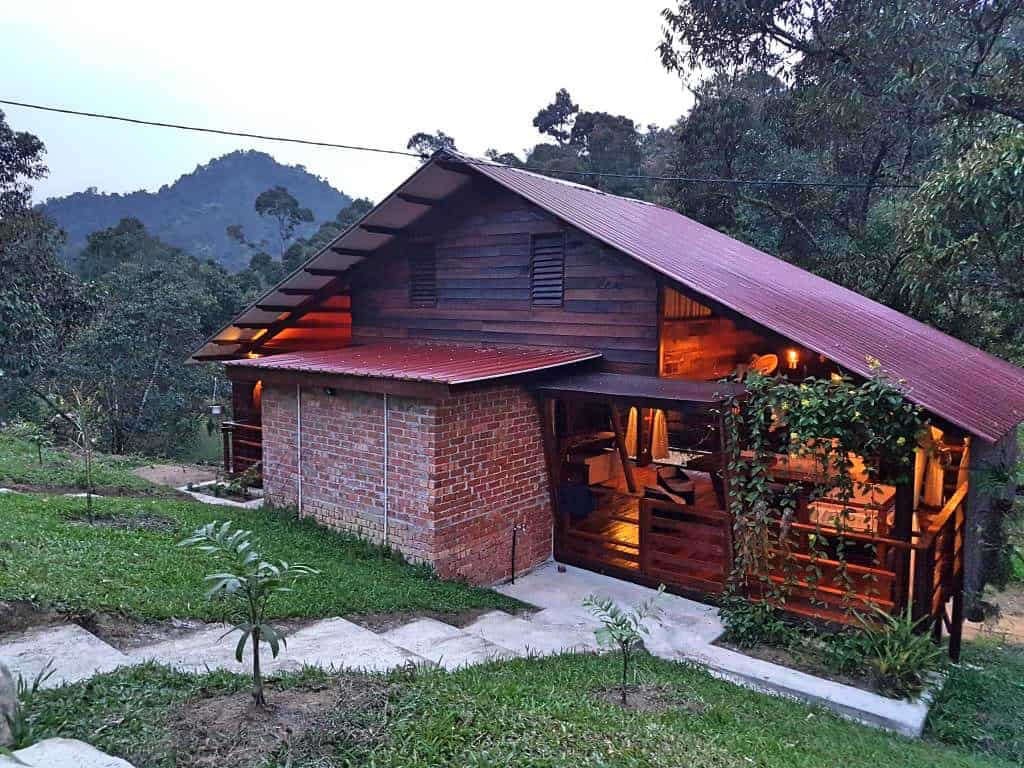 Accommodation: I would personally choose to stay at Sementra Hot Spring Nature Resort which looks super idyllic. It's built around a lake and immersed in nature with a rainforest backdrop, has a swimming pool with water sourced from the mountains and a hot spring on site. Prices start at RM 530 per night (approx. $176 AUD or £90 GBP).
Otherwise eco-guesthouse Hijau @ Gopeng offer spacious rooms and are committed to sustainability. Prices start at RM 430 per night for a villa with private plunge pool (approx. $145 AUD or £75 GBP).
---
11. Sustainable Jungle Farmstay : Permaculture Perak
---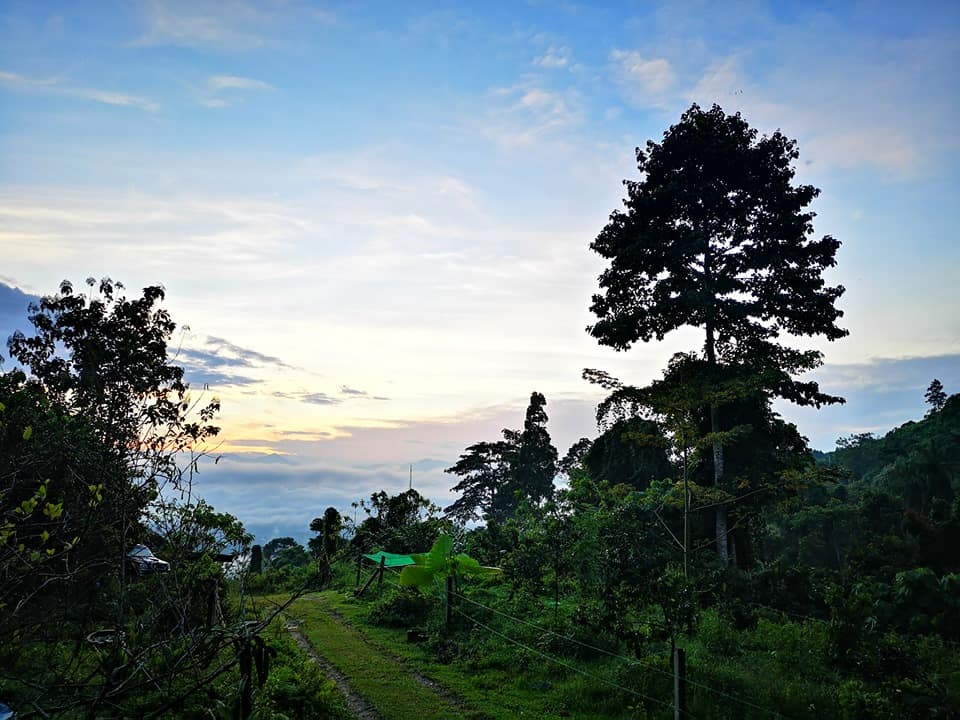 Location: In Perak, 77k north of Ipoh
Getting there: A 3hr drive to Lenggong, where you'll be picked up by your hosts in their 4WD (needed for the rough terrain)
Permaculture Perak won't be everybody's cup of tea. But if you're up for a completely off-the-grid experience, as far away from city life that you can imagine (but not quite a weekend on Survivor), then this jungle farmstay could be for you.
Perched atop a mountain, 500m above sea level, the farm is said to have utterly enchanting views. Waking up to a setting blanket of cloud in the nearby valley, listening to distant gibbons and hornbills is definitely otherworldly. Sometimes they even get wild elephants wandering by at the wee hours.
Owners Czech-born Kuta, an ex-structural engineer who left corporate KL and his wife Tan, a pilates instructor, have created a completely self-sufficient retreat.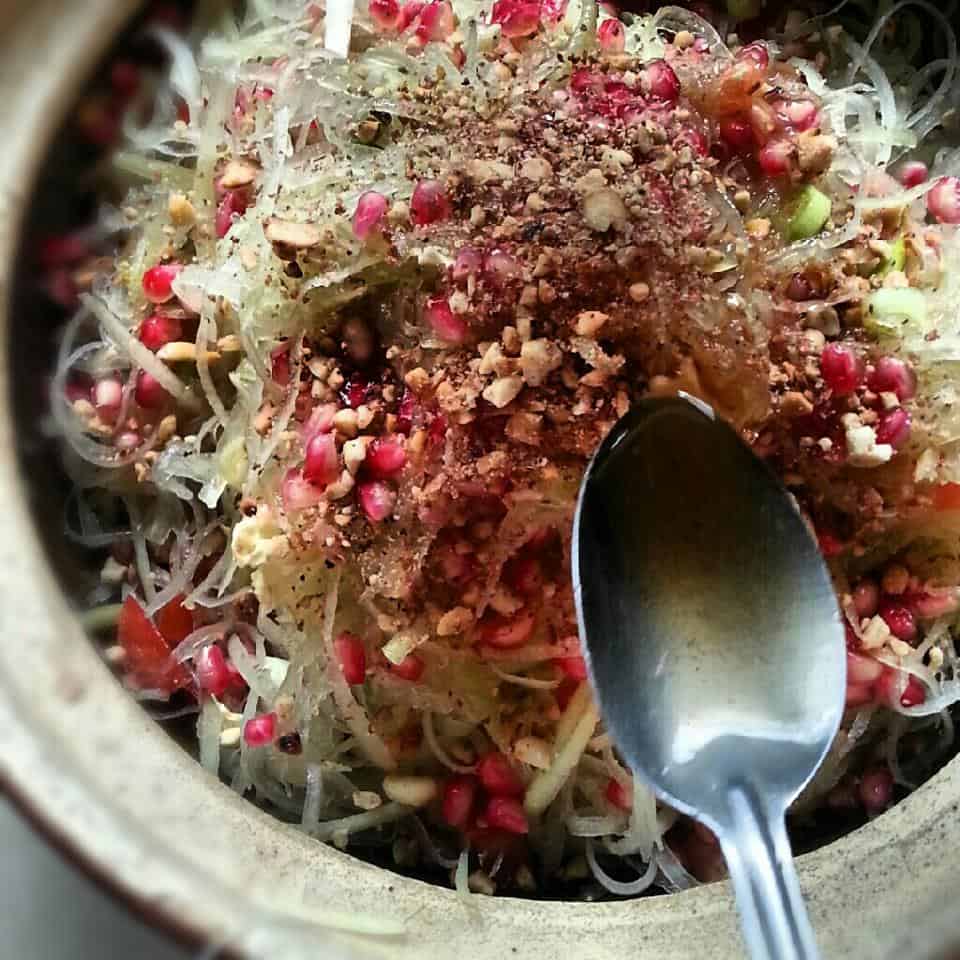 Apart from growing all their own food on site, they also source drinking water from the mountain (and shower with sourced water from the river), use minimal electricity from their home-made solar power system and recycle or reused all waste for composting. I've read also that Kuta makes his own beer…well, he is from Pilsen.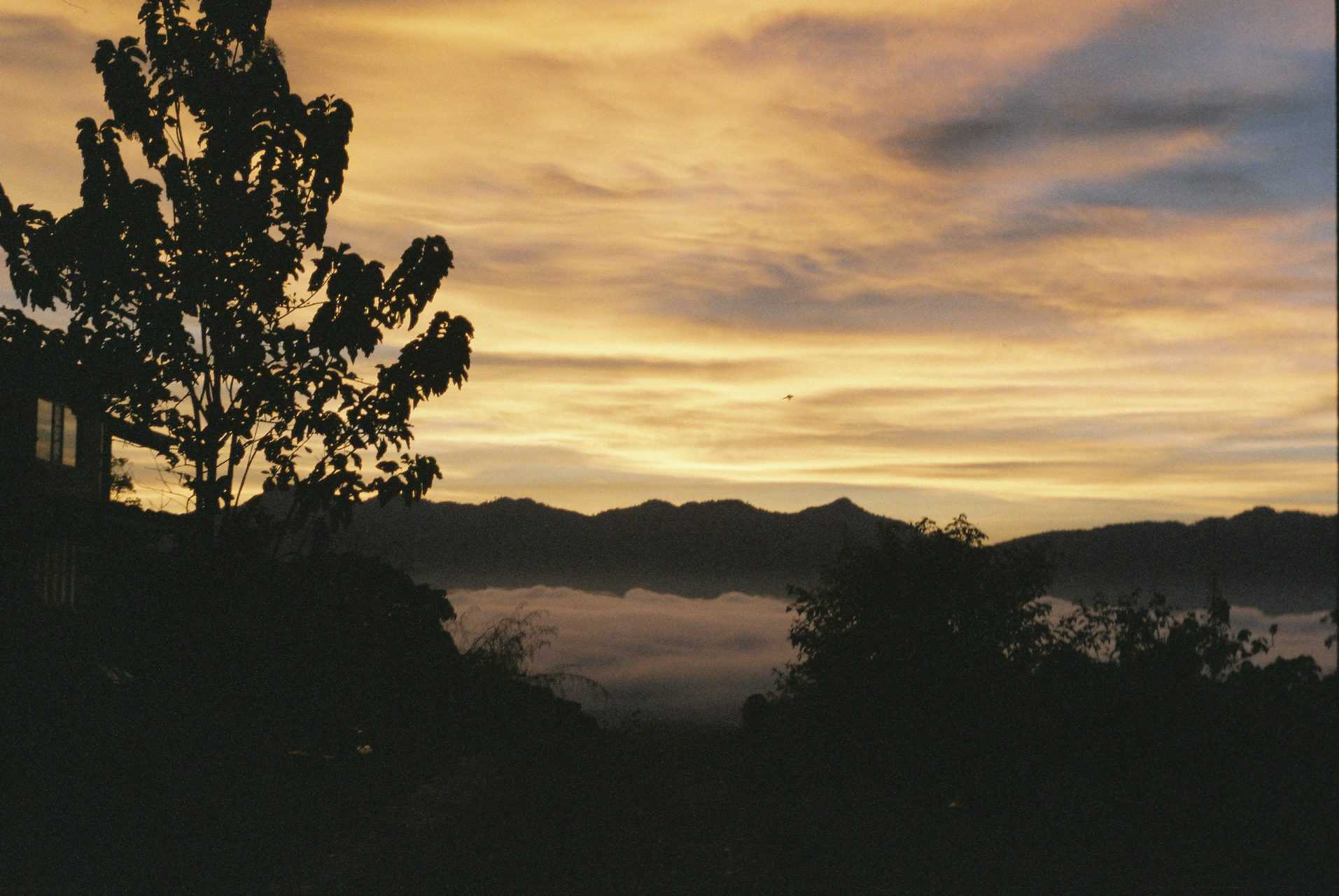 There are 5 simplistic rooms available, and a natural wading pool. You can pre-book a tour of their sustainable farm to find out more about their practices and there's a number of other nature/eco-based activities on offer (see their website for details). Or you can just hike to the nearby waterfall for solitude and remoteness.
You can find out more about Permaculture Perak by reading this Malay Mail article, or by watching this National Geographic doco.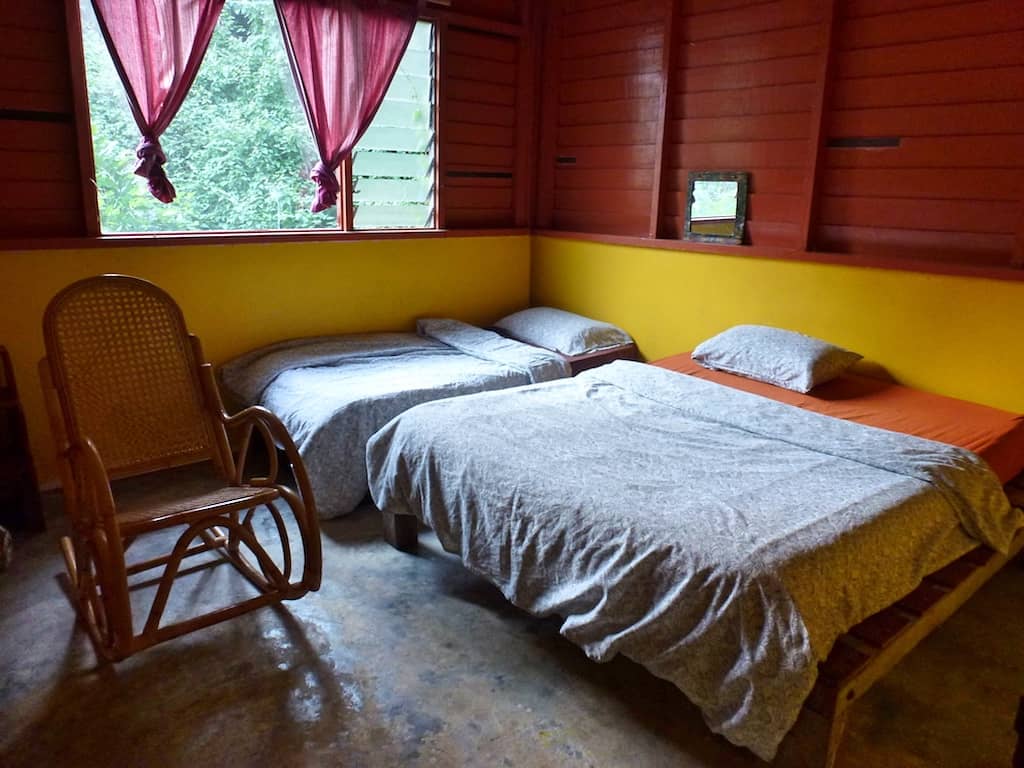 Cost: Adults : RM 225 pp/per night (approx. $79 AUD or £43) and kids : RM 165.
Booking: e-mail them to book ~ Permaculture.Perak(at)gmail.com
---
12. Blissful Beaches : Redang Island
---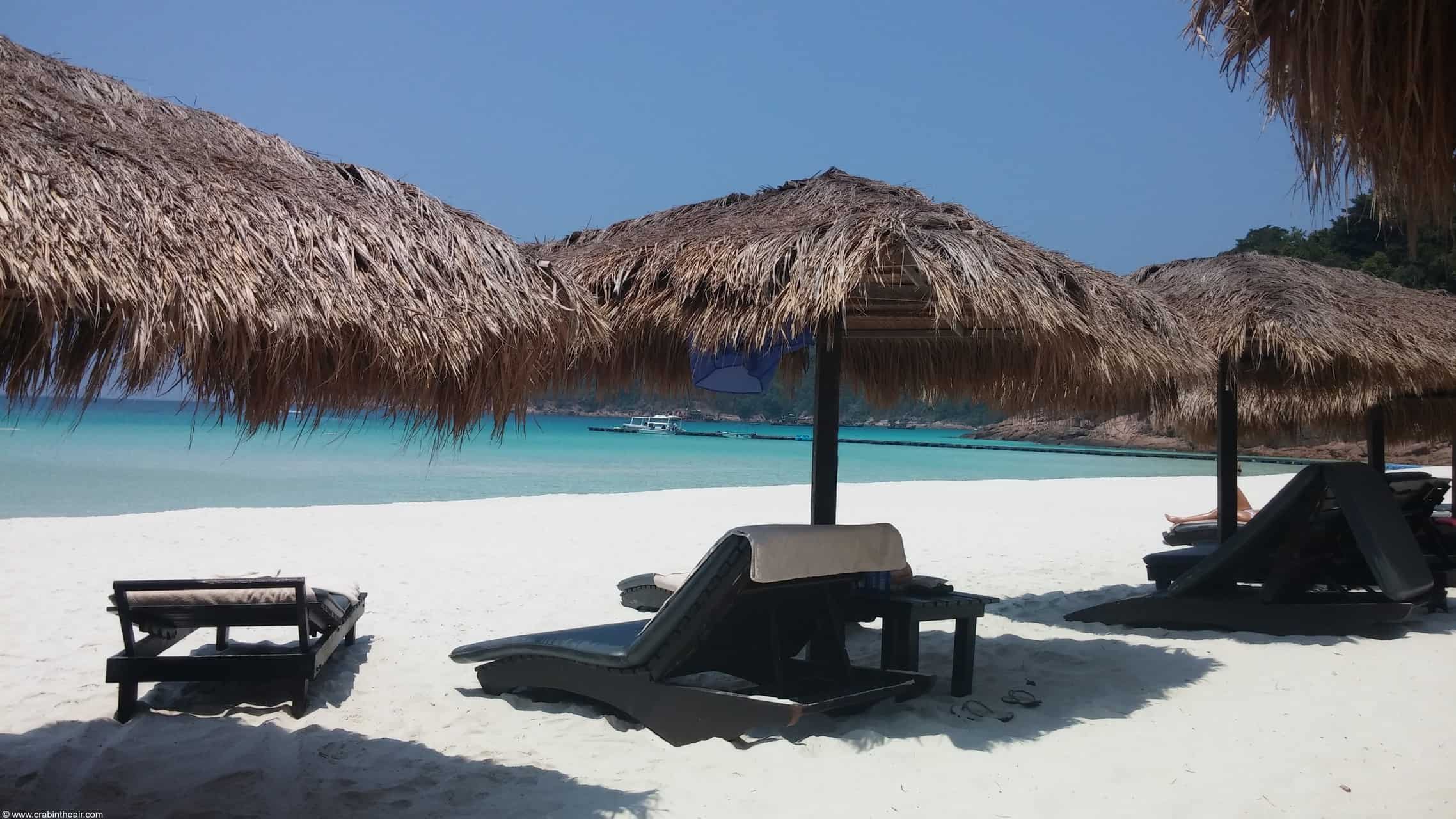 Location: On the northwest coast (in between the Perhentians and Kapas)
Getting there: Take a 55 min flight from KL to Kuala Terengganu, then a 15 min taxi ride to Shahbandar Jetty, followed by a 40 min boat ride.
Note: Most resorts close during the Monsoon season (late October – Feb/March).
I was always keen to visit Redang but wan't a fan of the price tag, considering I could book a decent beachfront cabana for as low as RM 200 in the Perhentians. But if you have a slightly bigger budget, then the island is meant to house some of the best beaches in Peninsular Malaysia.
Redang doesn't really have the backpacker crowd that's visible on Perhentian Kecil, which is probably a reflection of the resort costs. But it does have multiple beaches to frolic around in, with the most popular being Long Beach where most resorts are located. Otherwise, grab a kayak and find some others, like Teluk Dalam Besar or Teluk Kalong.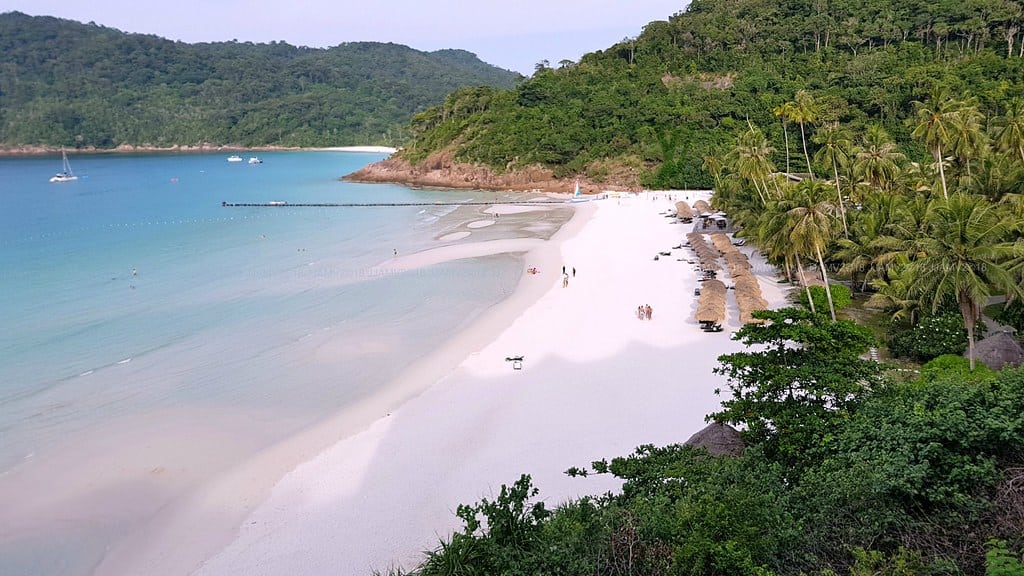 Another popular pastime on Redang is snorkelling and scuba diving. You might even be lucky enough to spot turtles as the island is home to the most amount of nesting green turtles in Peninsula Malaysia. Chagar Hutang Turtle Sanctuary is located on the northwest end of the island, and whilst the beach is off-limits to tourists, it's open for volunteers on a weekly basis from April to September (see their website for further details.)
Accommodation: Out of the 9 resorts listed on Booking.com, only 2 have a rating 8.0 or above. (There's even one with a 5.4 score, which charges over RM 400 per night 😳). Here are the nicer two:
Laguna Redang Island Resort: This place looks comfortable with spacious rooms and a great beachfront location. Although some negative review comments say that resort is really big and can get pretty busy as it caters for large groups. Average price per night is RM 670 (approx. $235AUD or £130 GBP). via Booking.com
The Taaras Beach & Spa Resort: This is the fanciest resort on the island and I've had friends stay here who really enjoyed it. It has it's own secluded beach so it's quieter than Long Beach, although the snorkelling is perhaps not quite as good in this spot. The rooms are spacious and modern, with a private balcony. The resort also has 4 dining options and guests here can take a 1.5hr speedboat ride directly from the airport. Average price per night is RM 800 (approx. $280AUD or £154 GBP). via Booking.com
---
13. East Coast Traditional Luxury : Tanjong Jara Resort
---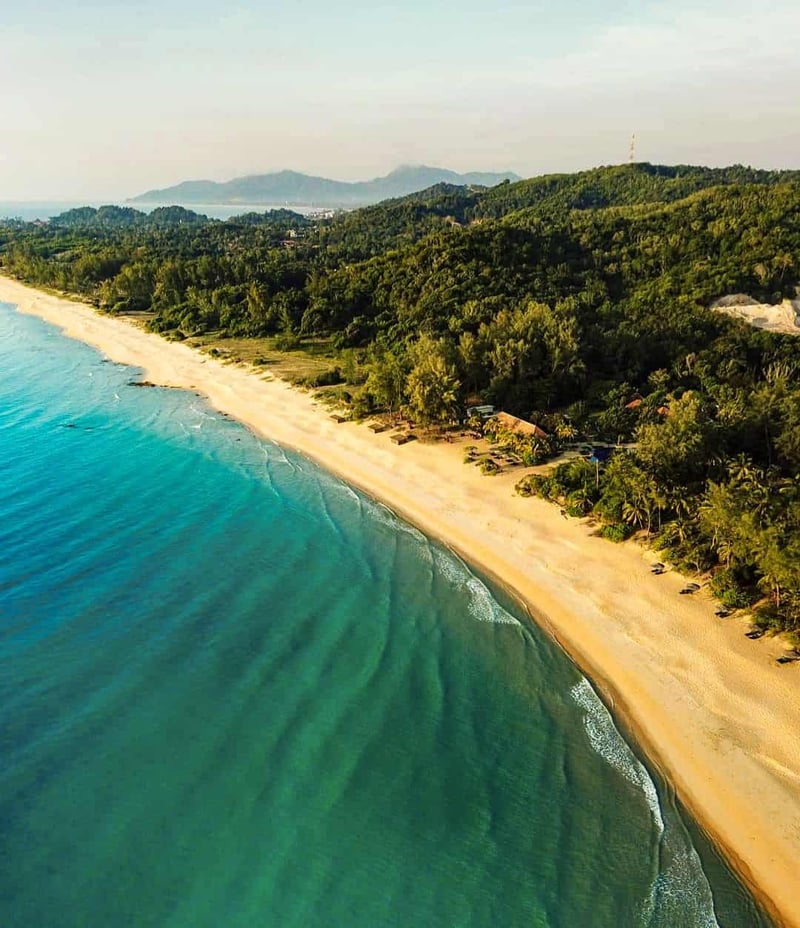 Location: Northwest coast, in Dungun (Terengganu)
Getting there: 4 hr drive, 370k from KL
Tajong Jara is another YTL hotel on the Peninsular (the same owners as Pangkor Laut Resort) so you can expect the same luxuriousness. It's also about 1/3 less in price and if you go for the residents package, then you'll have brekkie, lunch and dinner included. Life's little wins.
This 5* luxury resort sits at the end of a long, crescent beach. It won't boast crystal clear water (you'll have to go on a snorkelling trip to Tenggol island for that) but looks ideal for a daily stroll, or gazing out on whilst contemplating life.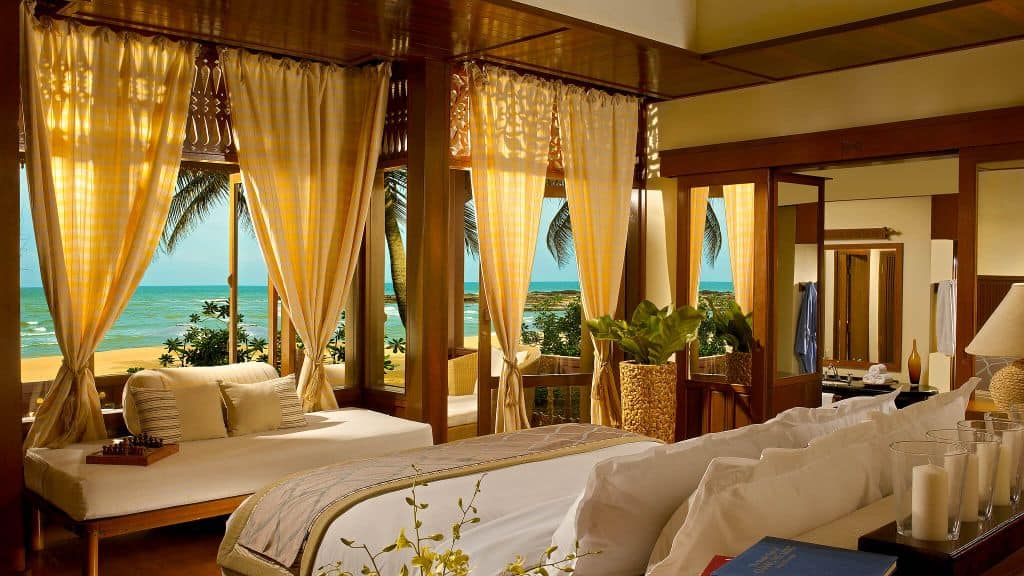 Also on offer are: two pools (both with bars), three restaurants, plus a range of experiences on offer like jungle trekking to Chemerung Waterfall, diving or bike touring.
For a bit of fauna, there's a turtle hatchery next to their Nelayan restaurant in collaboration with Lang Tengah Turtle Watch. Between May and October, guests are welcome to view the daily nest inspections and, if you're lucky, you may be able to witness baby turtles being released into the ocean.
Otherwise, it's said that there's plenty of monkeys around the resort (don't forget to shut your terrace doors!) as well as the odd peacock and monitor lizard.
Cost: Starting at around RM 686 per night (approx. $220AUD or £135 GBP). For genius discounts, free cancellation & a pay later option, book via Booking.com. Or if you live in Malaysia and want the resident's package, you can book directly with the resort. 
---
Extra Getaways from Kuala Lumpur

 🤙🏼
---
14. East Coast Beach Break : Club Med Cherating Resort
---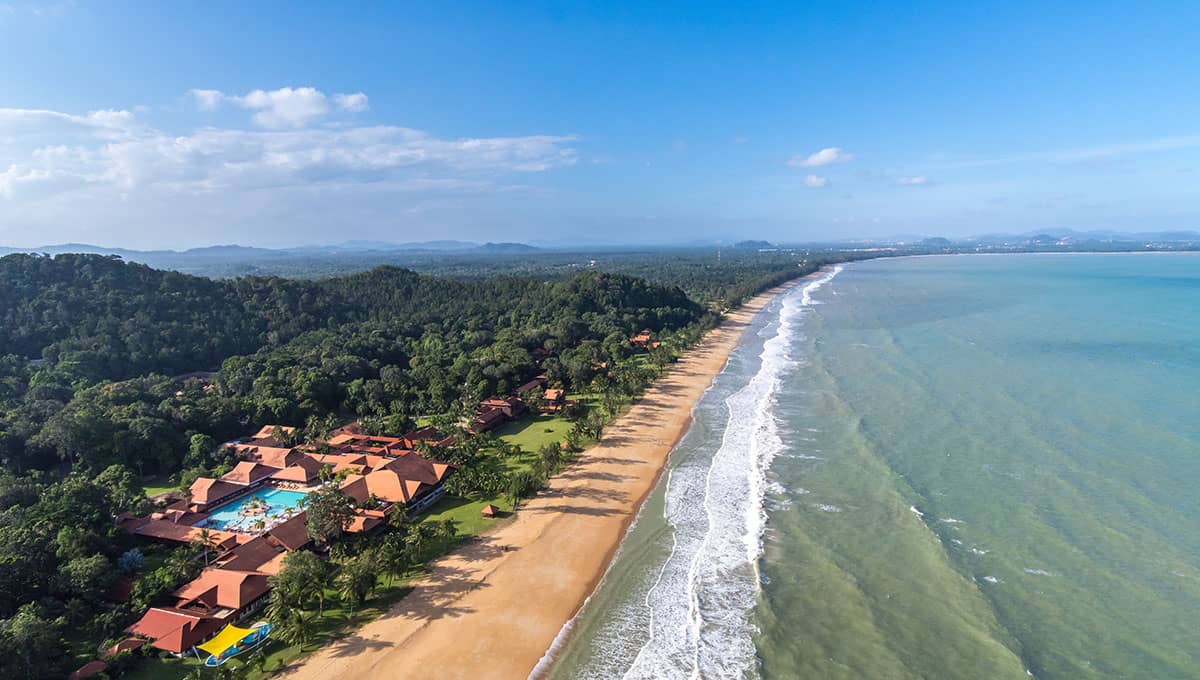 Location: East coast, in Pahang
Getting there: 3h30 drive, 280k from KL
This is a great choice for families as it's all inclusive with a kids club. It might look a bit steep in price all up, but you won't need to pay for anything when you're there. The package includes all food, drinks (with a full bar… cocktails too 😉) and a range of activities like tree-top adventures and fly trapeze.
The beach won't rival the Perhentians or Redang but will offer endless bucket-and-spade fun for the kids, or you can hang by either of their two pools.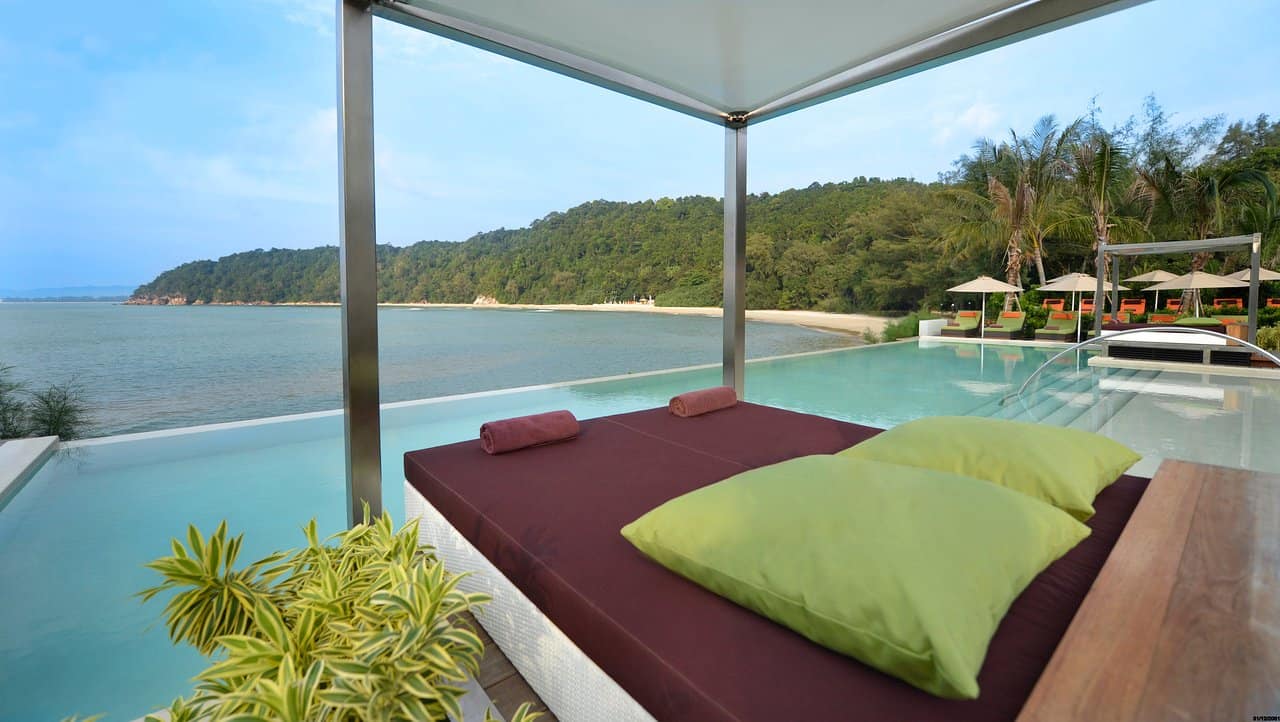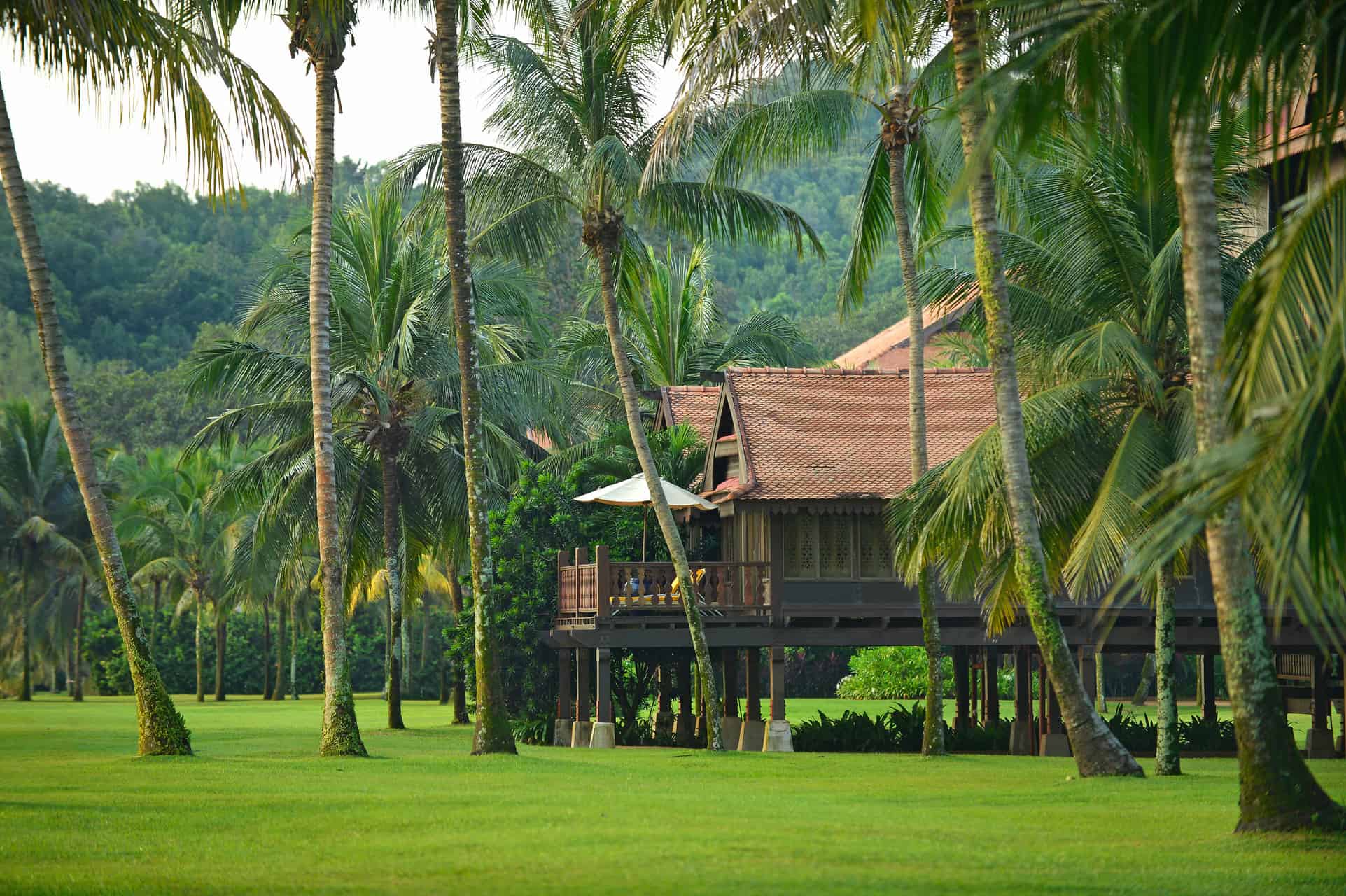 Cost: Not cheap, but everything is included. Starting at around RM 2640 for a 2-nights stay (the minimum) (approx. $928AUD or £510 GBP). To find out more or to book, heat to the resort website.
Accommodation out of your budget? You could stay at The Kasturi Resort in Cherating instead (approx. RM 530 per night) and just pop over to Club Med for the day!
---
15. Island Staycation : Tioman Islands
---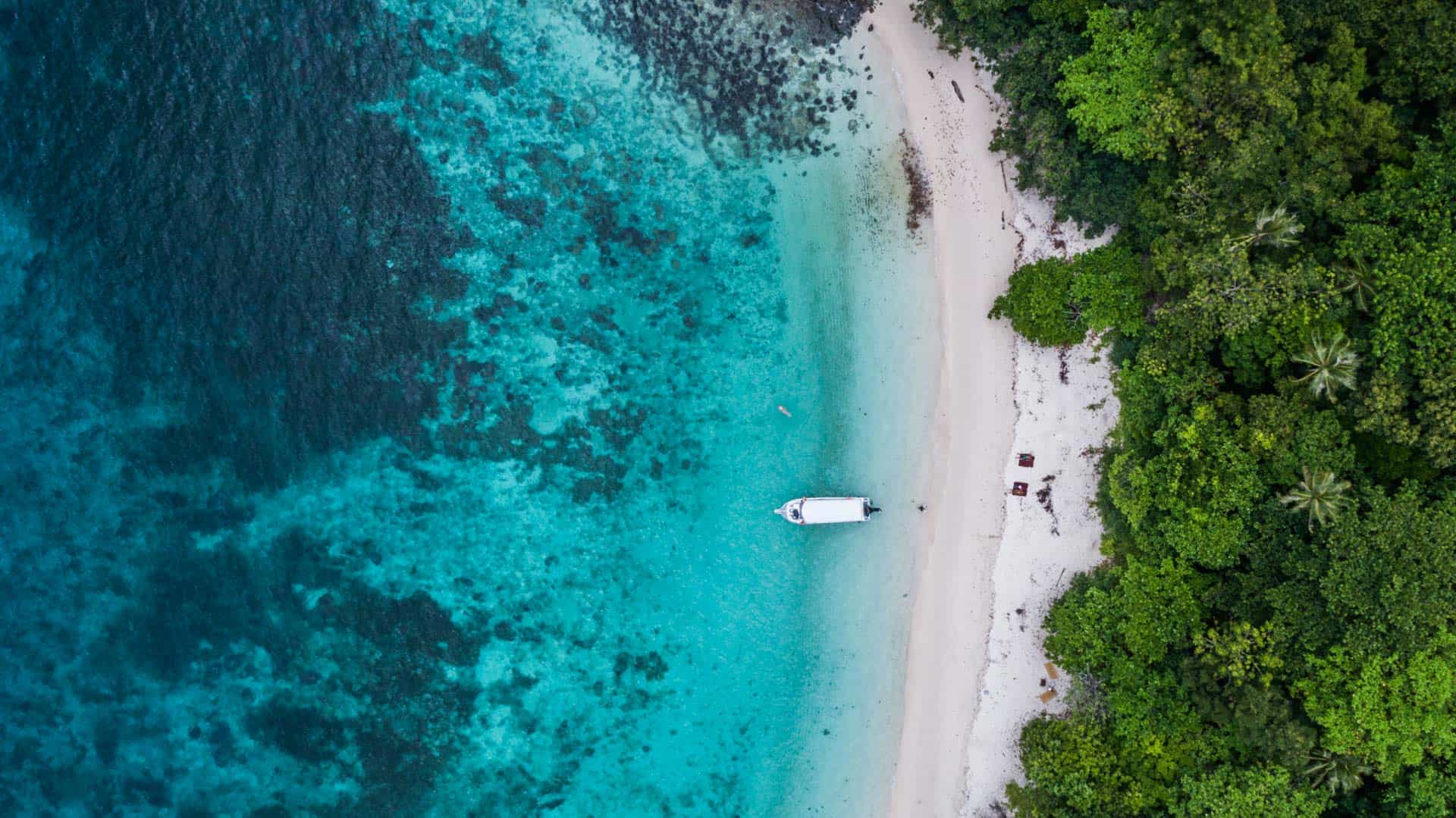 Location: Off the southeast coast, in Pahang
Getting there: A bit of a pain as the nearest airport in Johor is a 2 hour taxi ride away! (Although that should mean fewer tourists). The easiest way is a 4hr drive to Mersing Jetty (or get a bus, but this will take even longer), followed by a 1.5-2hr ferry ride. Do take note of ferry times as most seem to leave before midday, and are subject to delays due to tides and storms.
If you've already ventured to the Perhentians, Kapas and Redang, then you might be ready for a different east coast island.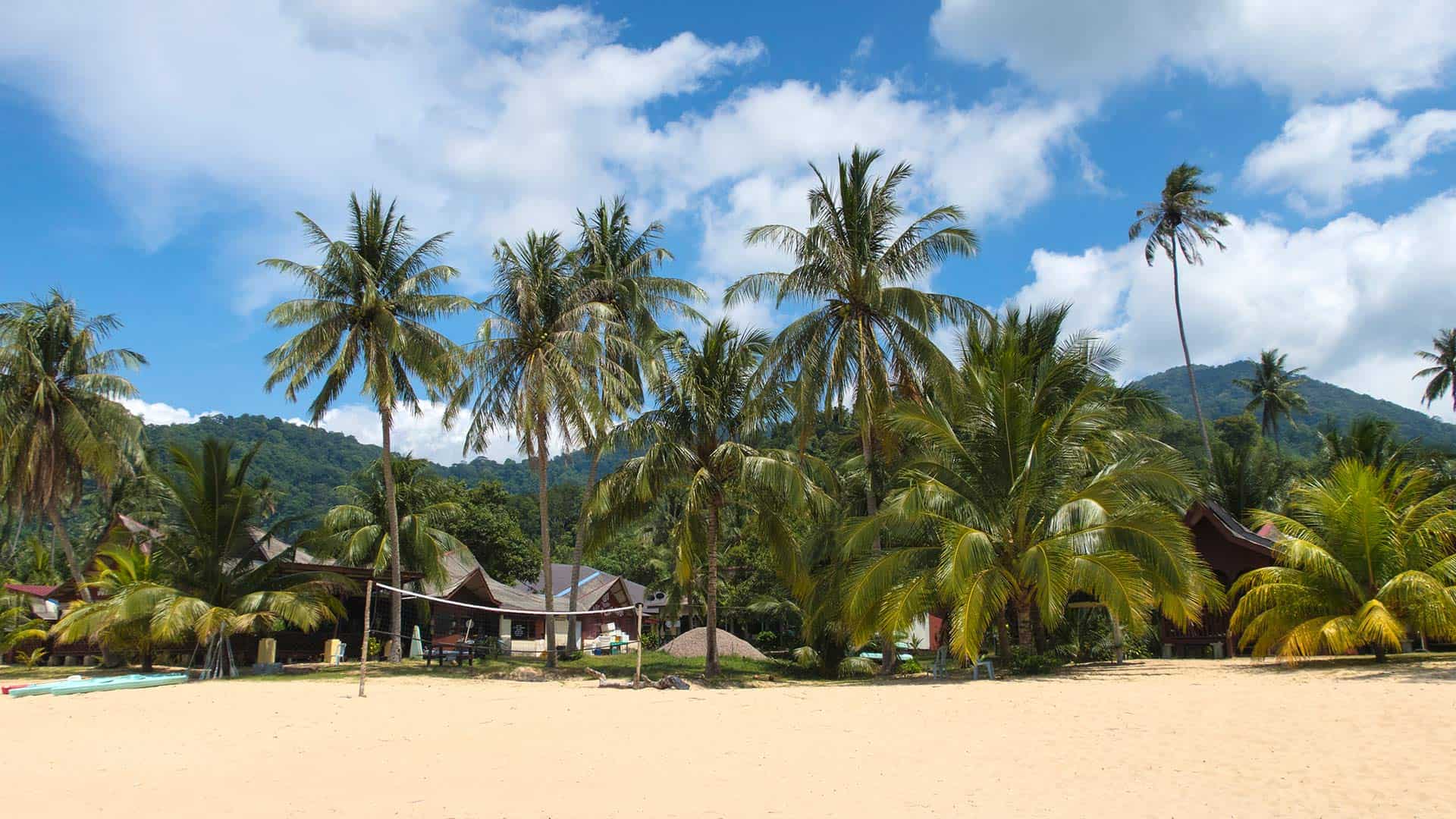 Due to its generous size and low-scale development, Tioman is said to be even more laid-back than those ☝🏼 mentioned. It also sounds a bit more basic and rustic, but the highlights are the relaxed beach vibes, snorkelling and rigorous jungle hikes.
Accommodation: There's quite a few decent looking stays on Booking.com, with good reviews. Generally the accommodation comprises of more simplistic chalets (with poor wifi), but there's a couple of fancier stays with their own bit of beach, if you've got the budget for it.
Bushman Tioman: I'd go for this one if I was visiting Tioman as it looks like good value for money. Basic rooms, all with a balcony and it's right on the beach. Priced at

RM 300

per night (approx. $105 AUD or £58 GBP). via Booking.com
Bushman not your cup of tea? Check out other Tioman hotels on Booking.com
---
16. Cooler Climes : Cameron Highlands
---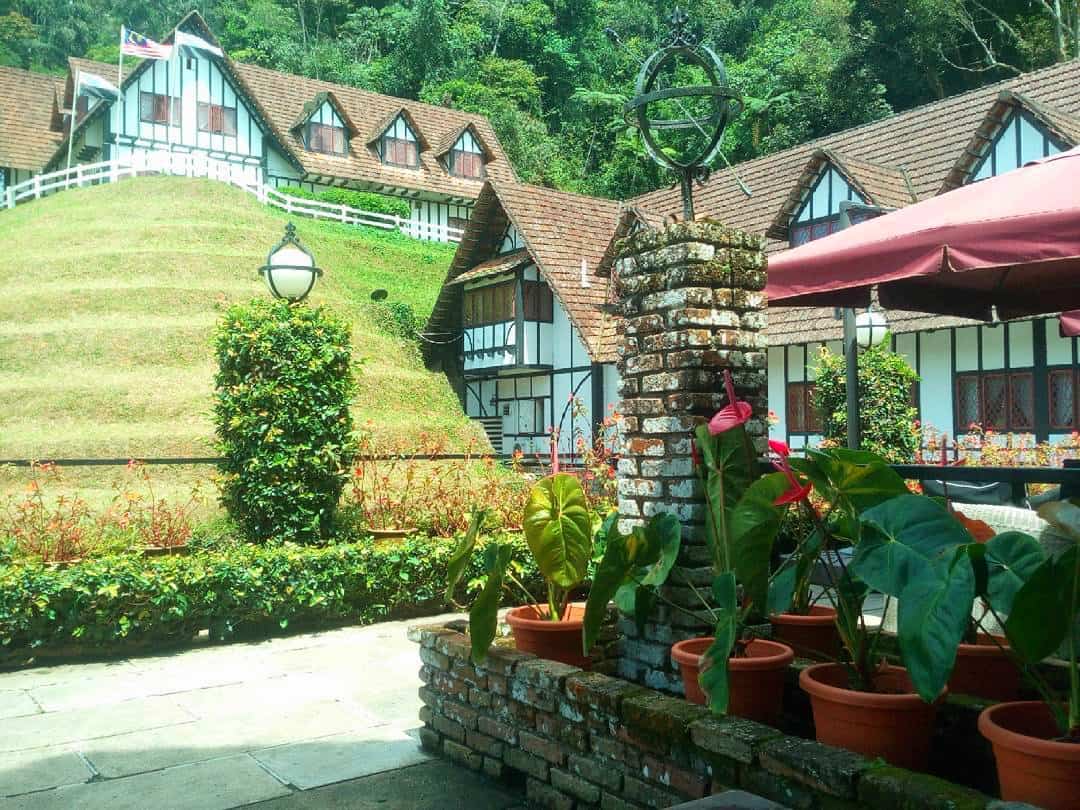 Location: Pahang highlands
Getting there: 3 hr drive, 205k north of KL
I was really excited to visit cameron Highlands before coming to Malaysia, but unfortunately our visit didn't really do it justice. Our hotel ended up being a 2-hour drive away (that was the second to last time the Sailor booked our holiday 🤦🏻‍♀️), and we went on a bank holiday weekend so the traffic was a nightmare. Plus, we had a car accident on the way back from our hotel, which wasn't our the Sailor's fault.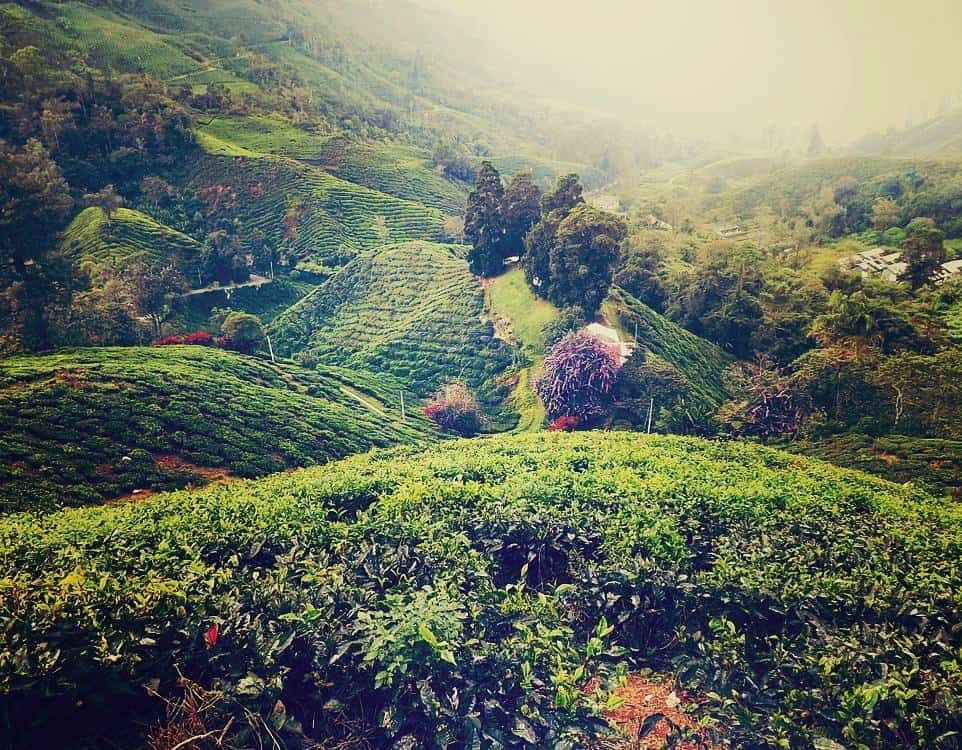 But don't let my sorry tale put you off! Book a decent hotel actually 'in' the highlands, outside of a public holiday, and you should be okay. Although avoiding weekends altogether would be ideal as it's said to get busy regardless.
Cameron Highlands is characterful with intriguing colonial buildings rooted with history, and fields of rolling tea plantations. You can find English style pubs, get outdoors on hiking trails and experience cooler climes in the high altitude. Read more about how to plan a trip here on Lonely Planet.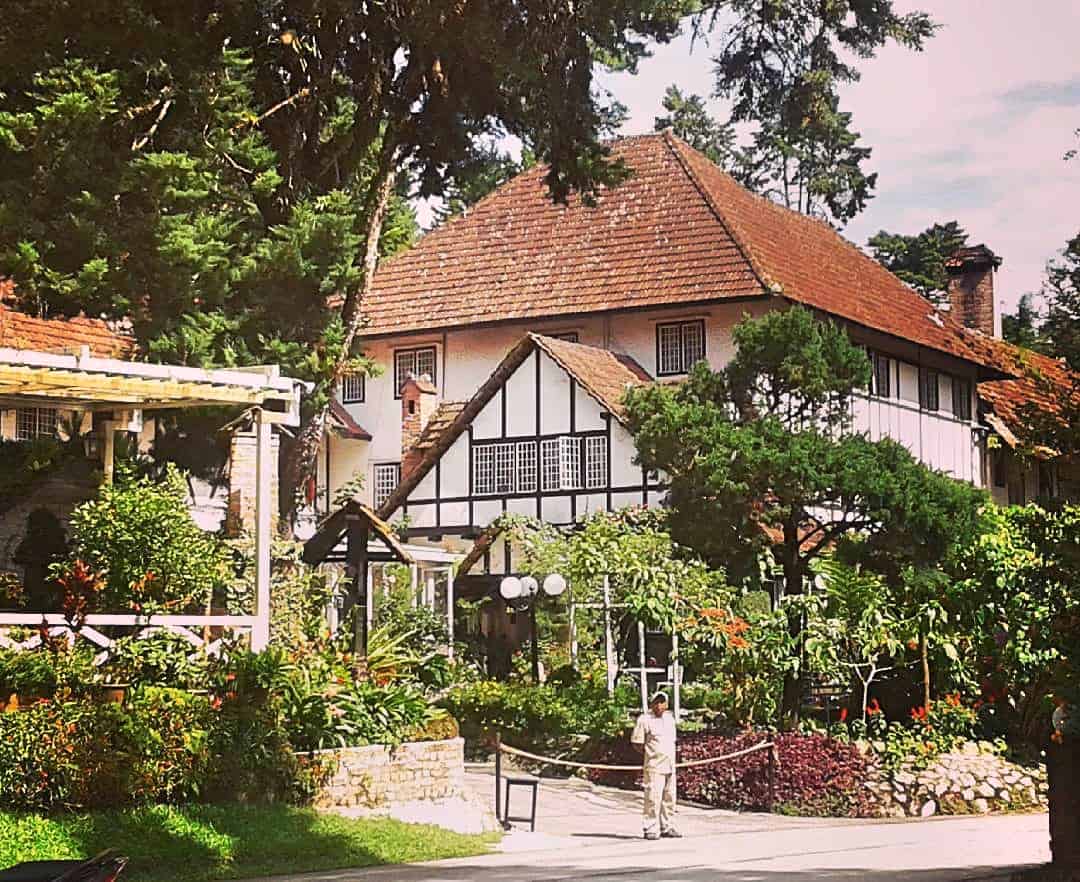 Accommodation: There's quite a few cute colonial hotels with great reviews, although I'd be mindful of those that cater for big groups so as to avoid them!
If I was booking to stay here again, I'd check out The Smokehouse. It's set inside an extremely quaint, traditional Tudor style building with views of its award-wining gardens. I stopped by at the restaurant before which is a well-preserved, old English country pub. Even if you don't stay here, you should definitely stop by. Prices start at RM 396 per night and come with breakfast (approx. $140AUD or £77 GBP).
Fancy other highlands? Why not check out Genting Highland's 'Good Vibes' music fest in July, or take a day trip to Fraser Hill.
---
17. Escape the Crowds : Sibu Island
---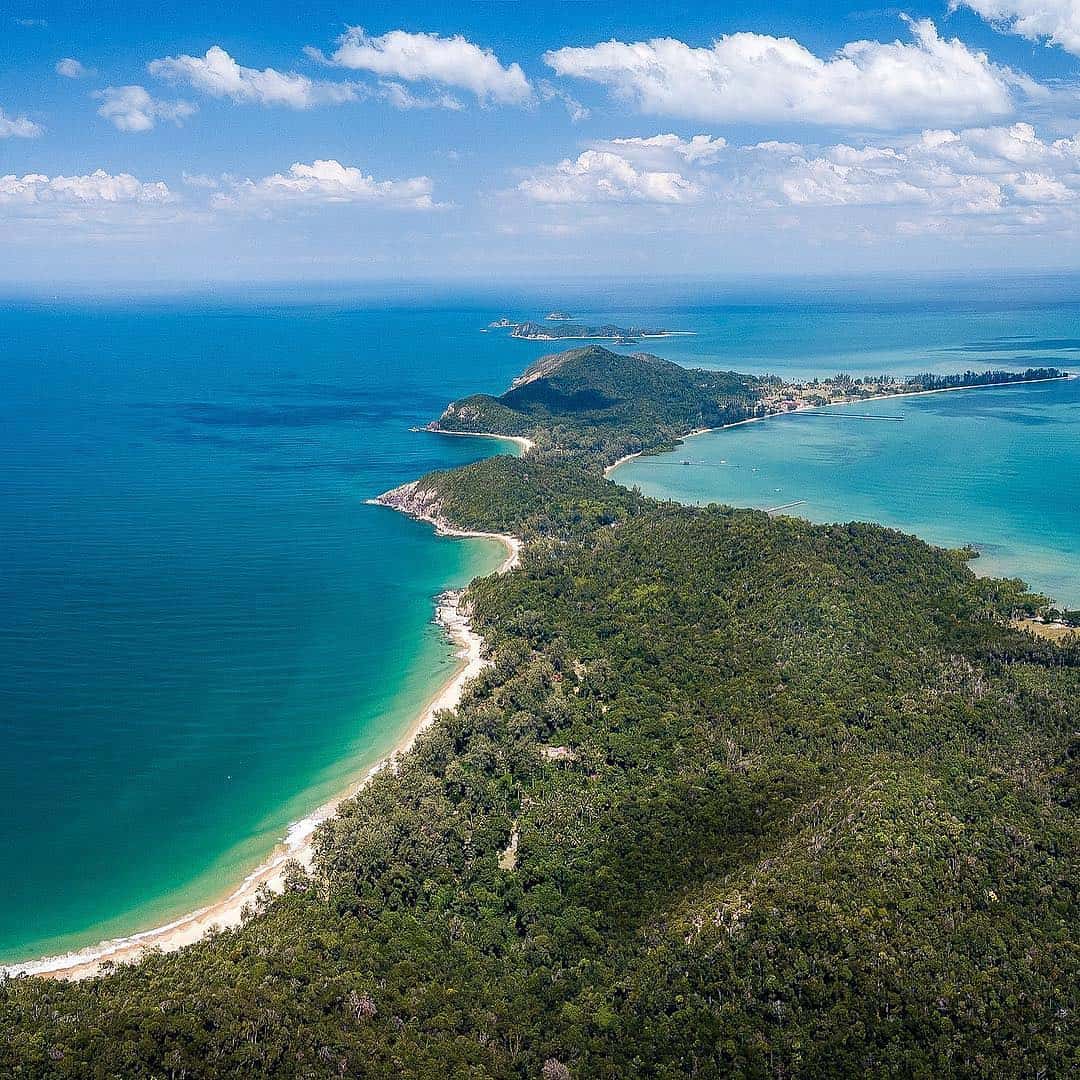 Location: Off the southeast coast (63k south of Tioman)
Getting there: 5hr drive to Tanjung Leman Jetty, then a 30-40 minute boat ride.
What, you haven't had enough of the east coast islands yet? Okay, here's one more. 🤙🏼
I realise travelling this far down the coast is a bit more of a sacrifice, but sometimes the rewards are greater when you go those extra miles. It should mean that Sibu offers a more authentic island experience and won't be heaving with big groups from KL, although it's quite popular with Singaporeans due to its close proximity.
The island itself is teeny with a population fewer than 100 in the main kampung (village). The coastline is rugged and the beaches are golden, with lush green vegetation engulfing the middle of this 6km by 1km isle.
As with most other east coast islands, snorkelling and diving is a popular pastime, as well as hiking through the jungle.
Accommodation: There's only a handful of resorts located on the north end of the island. I'd personally go for these ones:
Rimba Resort: Simplistic chalets with a fan and balcony, situated on it's own bit of beach. Around

RM 420

per night with breakfast (approx. $147AUD or £81 GBP). via Booking.com
Sea Gypsy Resort: Rustic and clean chalets with a balcony, in an eco-friendly and family friendly resort. Starts at

RM 220

per night, per person

(approx. $77AUD or £42 GBP)

, but includes all food. Book via their website.
---
18. Low-Key Hideout : Lang Tengah Island
---
Location: Off the northeast coast
Getting there: Take a 55 min flight from KL to Kuala Terengganu, then a 30 min taxi ride to Merang jetty, followed by a 45 min boat ride (check here for boat times).
Note: Resorts close during the Monsoon season (mid-late October to Feb).
Here's another alternative island on the east coast (last one I promise!)
Lang Tengah is situated between the Perhentians and Redang (its name means 'eagle in the middle') so boasts white sandy beaches, crystal clear water and a rich marine life that's synonymous with the region.
Unlike its two neighbours, Lang Tengah is said to be more low-key, but slightly more upmarket than Kapas because of the accommodation offerings. There's only three resorts spread over four beaches, and each is easily accessible on foot or via boat taxi.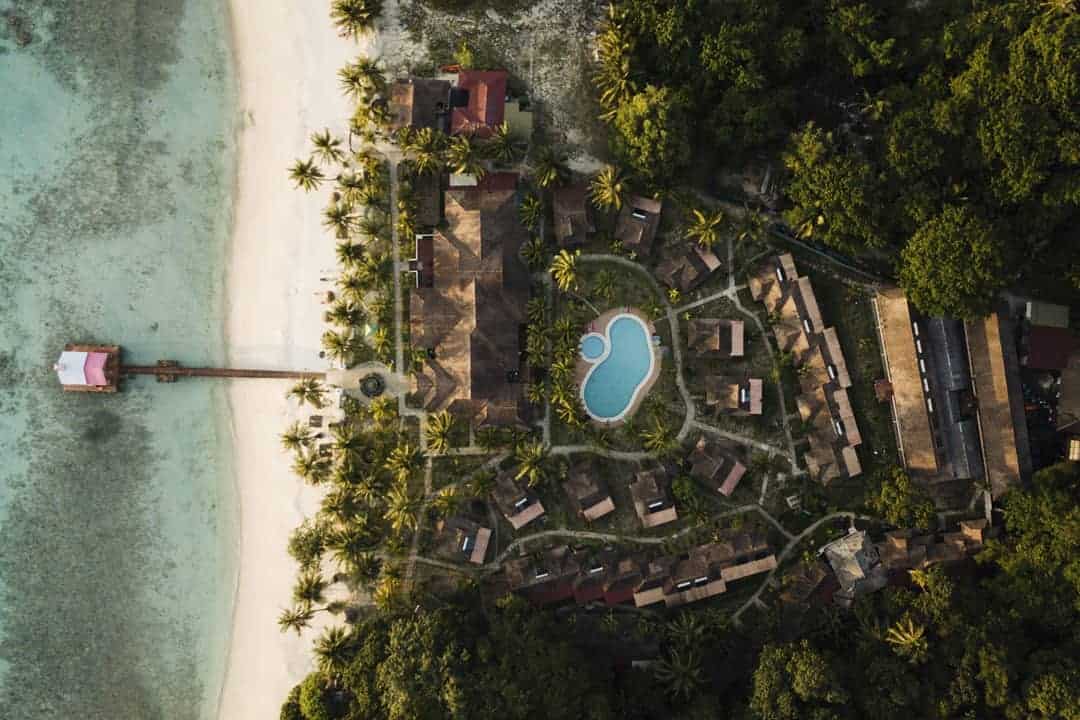 Marine life includes rays, reef sharks and turtles. Or for more impressive views, there's a 25min hiking trail through the jungle to Batu Kuching.
Lang Tengah Turtle Watch operate on the island too (the guys who have teamed up with Tanjoong Jara Resort) and offer a volunteer programme between May and October, with a minimum stay of 1-week. Turtles also occasionally go to nest near D'Coconut Lagoon.
Accommodation: Here are the three resort available on the island, from the cheapest to most pricey.
D'Coconut Lagoon: Spacious, simple rooms with A/C, a balcony and breakfast. This resort is divided into the 'West Wing' and 'East Wing', which sit on separate beaches and have a restaurant & swimming pool. They can both be accessed via a short jungle path. Prices start at RM 190 per night with breakfast (approx. $66AUD or £36 GBP). Book via their website (they're not on Booking.com)…I'd go for this place if visiting the island.
Sari Pacifica Resort: A mid range option, but perhaps not as value for money if you go for the most expensive rooms (I'd probably go fo the Garden Villa). Rooms have A/C and brekkie is included, although the food reviews are a mixed bag. Starts at RM 260 per night

(approx. $91AUD or £50 GBP)

. via Booking.com.
Summer Bay Resort: Simple rooms all with A/C and brekkie. The beach out front is said to be stunning, although the resort seems to frequently cater for large groups of tourists and has recently expanded to meet the demand. Starts at RM 488 per night

(approx. $171AUD or £94 GBP)

. via Booking.com.
---
Looking for even more lesser-known east coast isles? Why not check out Pulau Babi Besar, Rawa Island, Pulau Tinggi or for a special occasion, Batu Batu Resort on the private island of Pulau Tengah.
---
* * *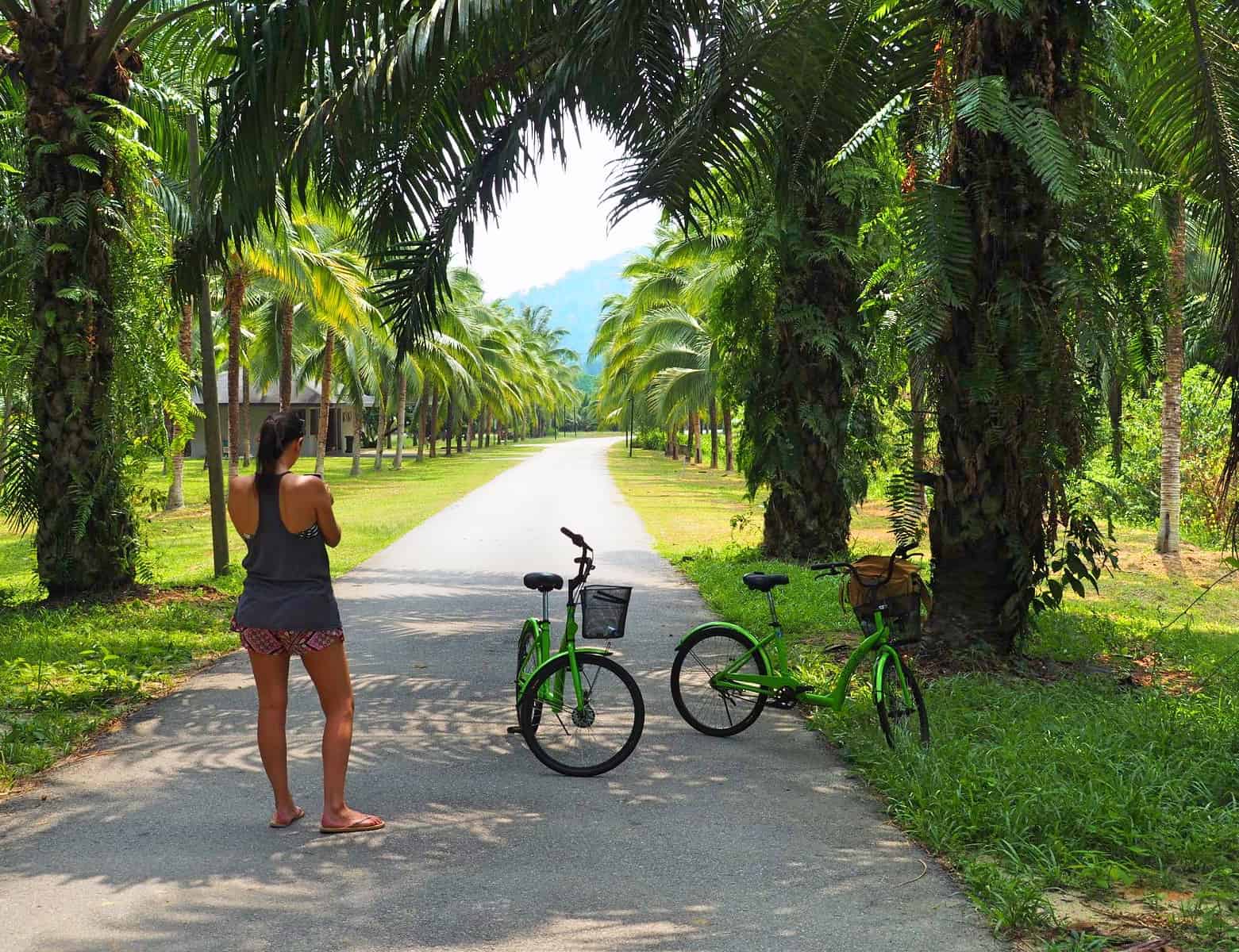 Wow, that was epic! Well done if you read till the end.
You may have noticed my penchant for tropical islands, but I think a lot of the lesser-known East Coast isles get overlooked so I wanted to show them some love.
However there are plenty of short getaways from Kuala Lumpur for every kind of traveller, whether you're seeking beach time, jungle time, adventure or culture.
Whatever you choose, I hope you have a blast.
---
Getting Around & Travel Tips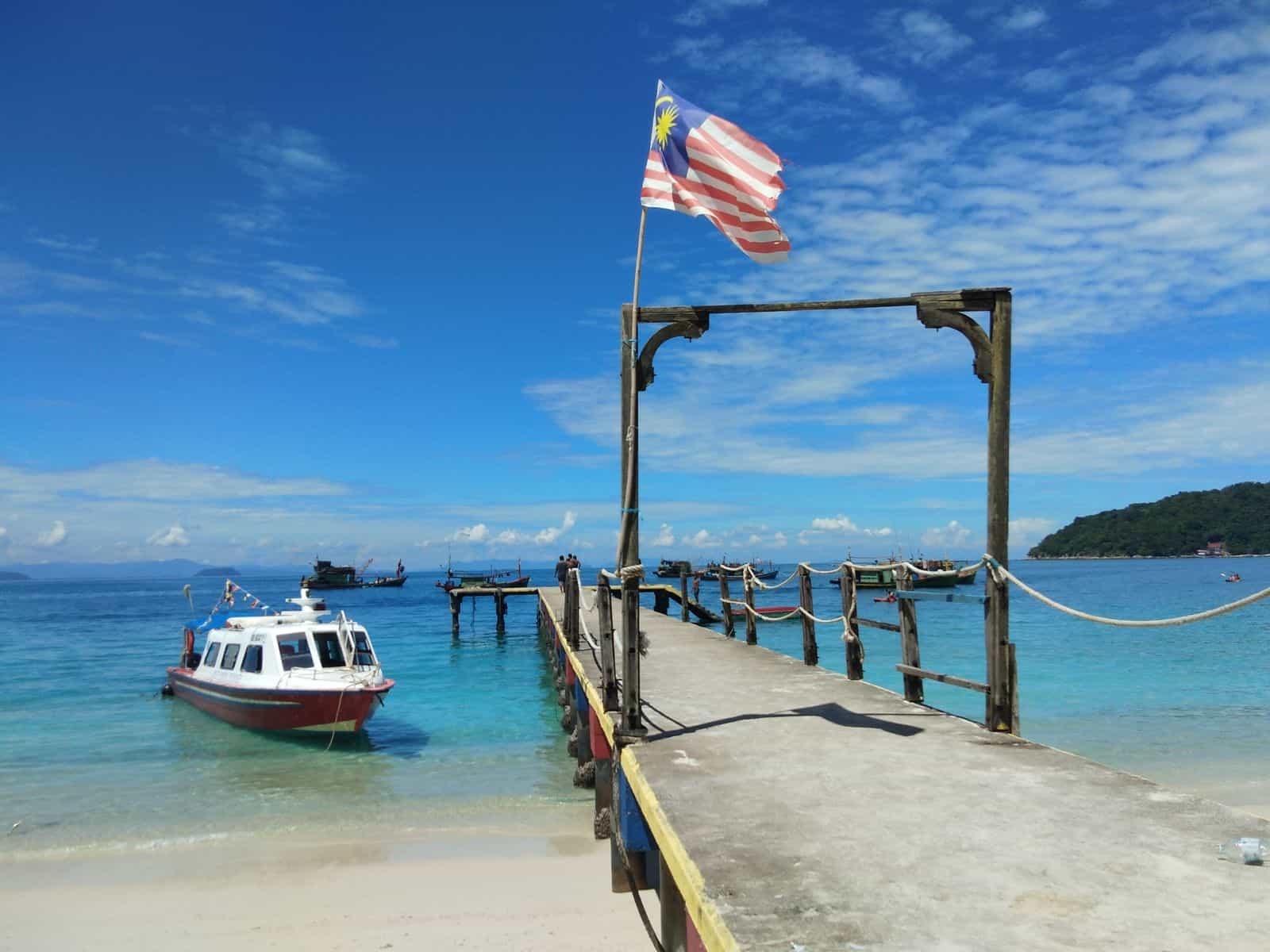 Taxis
As Uber was bought by Grab in Malaysia over a year ago, Grab is the platform I use on a daily basis. You can book via the app and the exact price is given upon booking (except for tolls), unlike Uber which only estimates.
It's a good option for travelling to/from KL airport to KL (approx. RM 65 as a base price, or around RM 85 with tolls included) or getting to a jetty.
As Grab have the monopoly, they've been getting a bit cheekier recently and can hike prices steeply during peak times. If a rate seems a bit too much, try using MyCar app instead. (Although this shouldn't be the case getting to KL airport which is fixed).
Grab Discount Code: If you're a first time user of Grab, type in GRAB4W to claim RM10 off your first two rides.
Car Hire
We don't have our own car but always rent one in Malaysia using GoCar. There are multiple GoCars dotted around KL, and we've found them more convenient and quicker to pick-up/drop of than a regular car rental. They're also better value.
If you're a new GoCar user, you can register via their website and then book via the app. They have a newer fleet of Renault Capturs at RM 109 per day, as well as their older Nissan Almeras at RM 90 per day. All you need is an internet connection to get going, which unlocks the door and gives you a code for the key in the glove compartment (apart from the the new Capturs which work solely on internet connection…which gets a bit fiddly).
As GoCar (and most other rentals) only offer a basic insurance coverage, we always purchase additional protection through RentalCover.com. Their policy insures you against all the things that car rentals do not, including zero excess. For two days cover, we paid £19.60 GBP which insured us up to £60'000 and additional drivers are free.
Navigation
We used to use Google Maps on our phone to navigate on the road, but the Waze app works much better in Malaysia! It's great at giving you live updates (Malaysians are fab at reporting hazards) including traffic delays, and the app is easy to follow. Plus, the lady voice has an English accent that's entertaining when she pronounces Malaysian places 😄
Don't forget your Touch 'n Go card!
You need this for toll roads in Malaysia, which are everywhere. The card costs RM10.60 and you'll need to top it up. Most petrol stations sell them or 7-Eleven convenience stores. If topping up on the highway, be sure to have cash handy as they don't accept cards.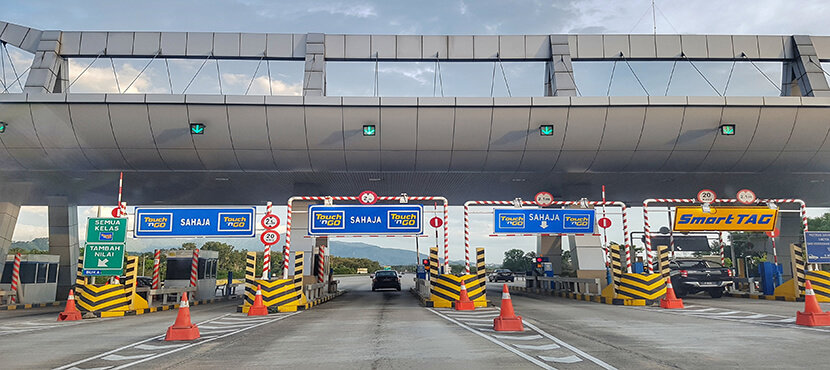 Flights
For a full list of available flights to a particular destination, I always start my search using Skyscanner. Although to most destinations within Peninsula Malaysia, AirAsia is your best bet for cost efficiency and availability of flights.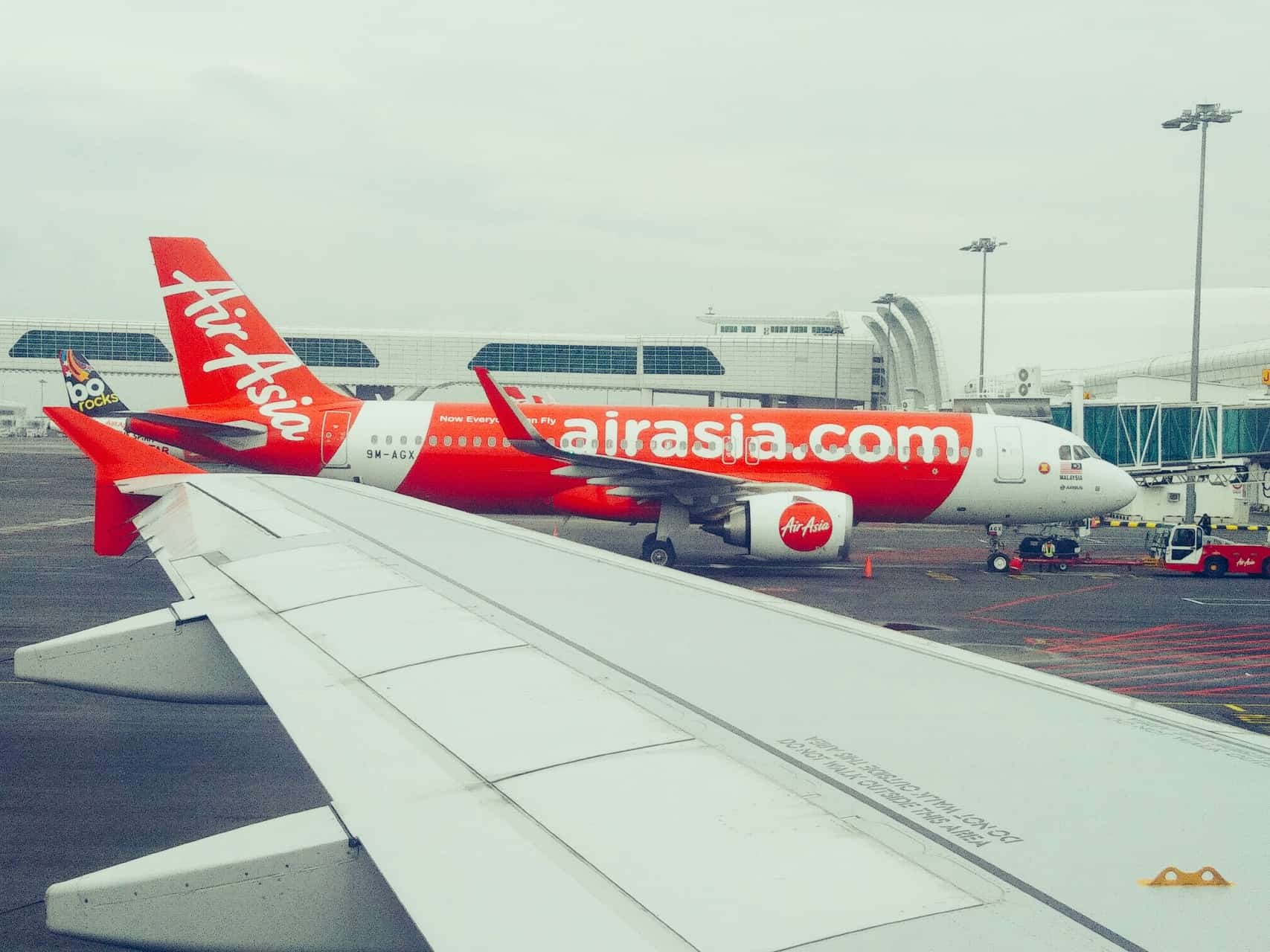 Accommodation
Unless a hotel is not on the platform, I'm fiercely loyal to Booking.com when booking stays.
If you're a frequent user too then you'll get the benefit of Genius discounts (10-15% off) and their rates are virtually always the cheapest on offer. Plus, all taxes are included in the quoted price within the initial search, unlike what I've experienced with Agoda.
Another bonus is that if you have issues with your hotel (like I did in the Perhentians) then their customer support is awesome. They helped me resolve a problem I was having and the American lady I spoke to was very understanding.
Looking for a stay? Search for hotels on Booking.com
**Tip** Don't forget to change your VPN to a Malaysian network for cheaper rates.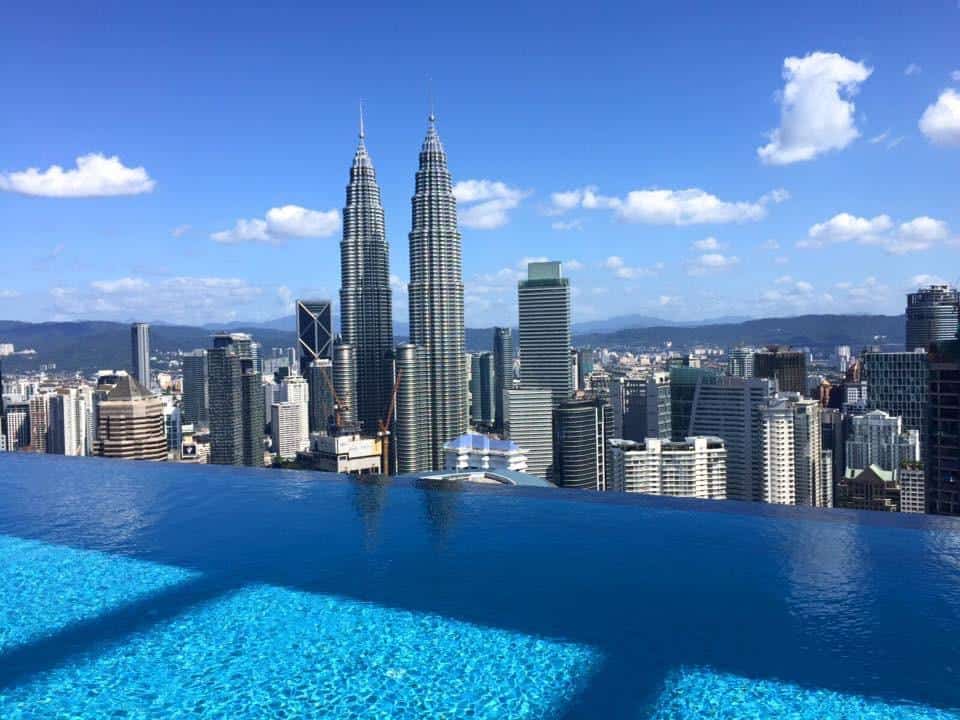 Travel Tips
For tourists visiting Malaysia, I'd reserve only 2-3 nights in Kuala Lumpur if you're planning on spending some time in the city. Check out my article on 10 things to do in the city for when you're here.
Also, expats will know what a nightmare the traffic can be on bank holiday weekends as everyone practically leaves the city. I'd avoid a long drive during public holidays (👈🏼 get aquatinted with them, there's many) and go somewhere a flight away instead. Or you could try leaving extra early and cross your fingers!
Like it? Pin it for later!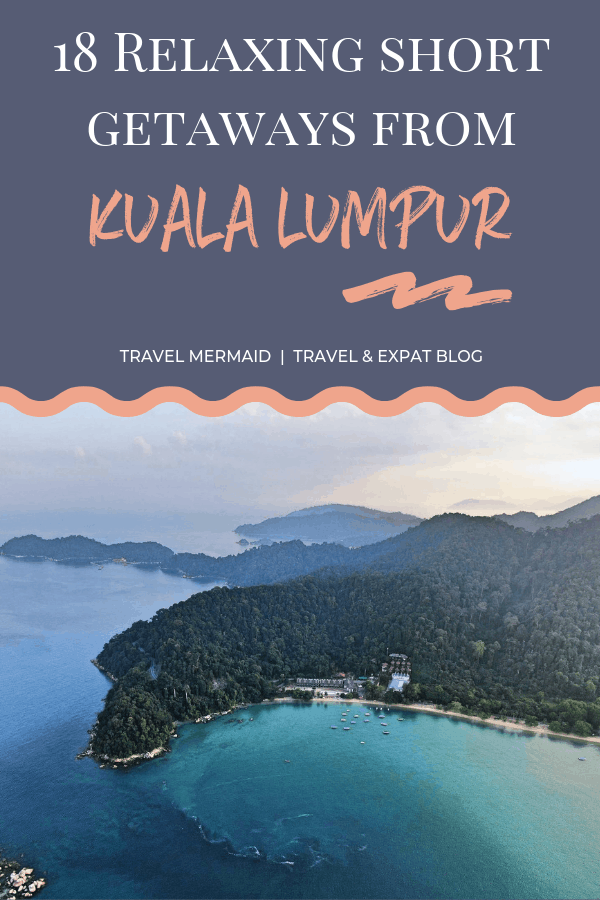 ---
Keeping it real: No activities or stays were comped on this trip and all views are my own – I pay my way so that I get the same authentic experience you do. In this article I've included some useful links so you can easily book activities and stays, and a few of these are affiliates, of no cost to you. 🤙🏻
XOXO