Travelling is only available to a privileged few, yet it's something we often take for granted. As one of the lucky lot, we often overlook the importance of being sustainable on holiday, even though we strive to minimise our footprint at home. How many of you recycle at home, but don't on holiday? Or take a reusable bag to the supermarket at home, but don't on holiday? The reality is that normally we throw the rulebook out the window when it's time for a vacation.
A couple of weeks ago, I revisited the beautifully idyllic island of Koh Lipe in Thailand. For those that haven't been, it's that picture postcard tropical island that you've always wanted to visit. Lined with gorgeous white powdery beaches, coral sea and crystalline water, it's an affordable Thai rival to the Maldives.
Until 10 years ago, it was just a quiet paradise with very few backpackers. There were no big, flash resorts, the beaches were deserted and electricity worked for a mere few hours a night.
If you read Nomadic Matt's article from when he spent a month there in 2006, it sounds like a dream. He lost his flip-flops on the first day but didn't need them the whole time he was there.
But how long do "undiscovered" gems stay exactly that?
If you've been watching the news over the past year, then Boracay and Maya Bay in Koh Phi Phi were famously closed to tourists due to pollution and destruction.
The President of the Philippines described Boracay's beaches as a 'cesspool' because of the sewage and trash that was pumped into the water. He shut the island down for six months in a bid to clean up its ocean and put laws in place that better regulate tourism. Too many people came too soon and the islanders didn't have the resources to cope.
Likewise Maya Bay, made famous from 'The Beach' starring Leonardo DiCaprio, was indefinitely closed due to reef destruction. It is estimated that from the 5'000 tourists and 200 boats whom would visit per day, pollution, suncream, litter and movement of the boats caused 80% reef damage around the bay.
In this day and age, a lot of problems stem from the 'Lonely Planet Effect': once a destination gets popular on Instagram or is featured in major guidebooks, it can get pounded by an army of backpackers and tourists. And what should have had a positive impact can soon lead to overcrowding, pollution and irreversible damage to nature.
When tourism is managed well, it should be a way to boost local economies, provide jobs and develop infrastructure. Although when managed badly, it's a different story entirely.
"So What Does This Have To Do With Me?"
We all have a responsibility to be more sustainable on holiday, and it's easier than we think.
As an outsider, it may appear that Koh Lipe is coping with the rise in tourism. But when you look more closely, you can start to see strains on this tiny island.
I first visited Koh Lipe at Christmas just a year ago. Compared to the festive season, my recent trip in February was doubly busy and at times, it was downright overcrowded. Strolling down Walking Street after dark was like walking down Oxford Street during a sale. It was not a pleasant experience.
Even though the island tries to regenerate itself in the low season, the boost in visitors means there is a burden on infrastructure, like waste management.
According to an official Koh Lipe travel website, fresh water wells are at the risk of contamination and sewage waste may eventually filter onto the beaches. I don't know about you, but I'm not a fan of swimming in other peoples excrement.
It's also been reported that the condition of the coral is continuing to decline and the supply of fish is depleting. I've seen first-hand the lush jungle persistently cut down to make way for new resorts or expanding ones.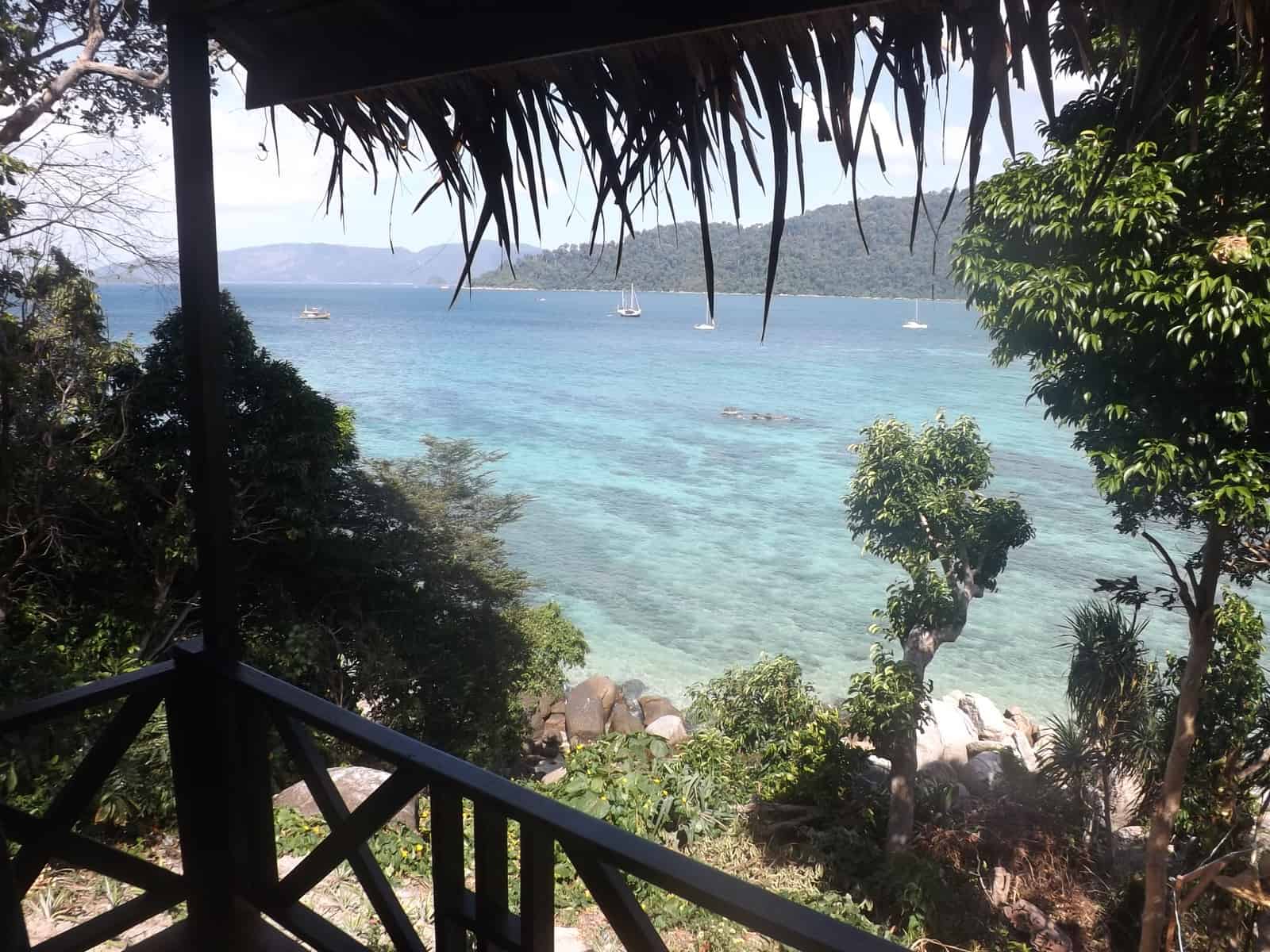 Being just a small island in the Andaman Sea, it is also difficult for the locals to manage the trash produced in the high season.
At the same time, former visitors complain of rubbish on the beach on TripAdvisor.
It's easy to moan about what we see on vacation and then go back home, close the doors and forget it ever happened. (How many of us do that?)
It's also easy to blame others, like governments and local communities for not doing more.
Except it is happening, and we are part of the problem.
As travellers, we have a responsibility to travel more consciously and need to get into the habit of acting upon our intent. I don't want Koh Lipe or anywhere else to become another Boracay or Maya Bay, and I'm sure you don't too.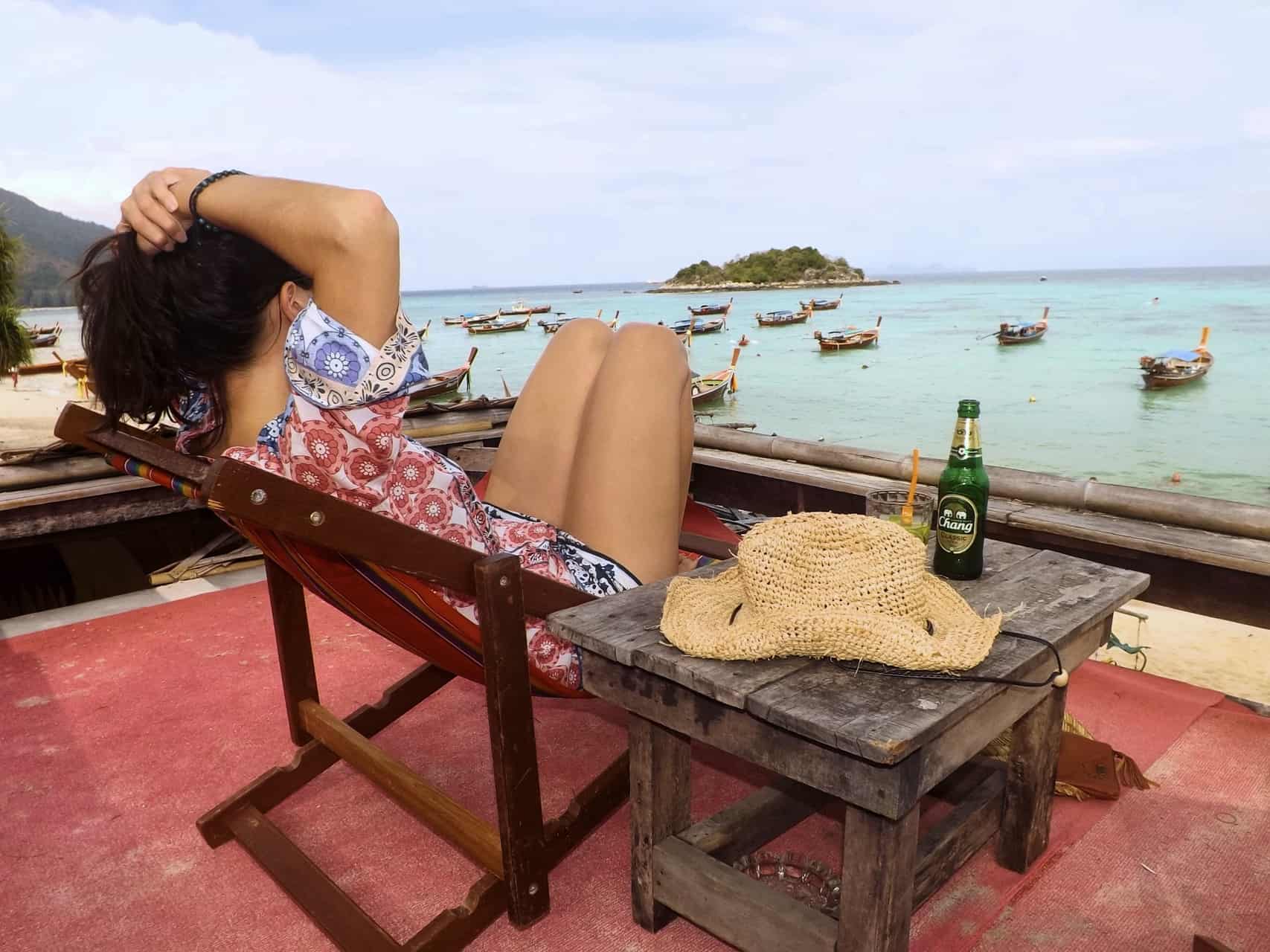 "So What Can I Do About It?"
There are lots of small, actionable things we can do to be a more sustainable traveller in Koh Lipe. At home, we should be in the habit of doing many of these eco-friendly initiatives already, so it's just a case of continuing to go-green abroad.
Here are a few simple yet effective ideas.
---
1. Try to avoid major holidays
I know it's not always possible to avoid the peak season; I'm a teacher so my holidays are always set around them! But sometimes we can be more flexible. If possible, avoid Christmas, New Year and Chinese New Year.
Note: The high season in Koh Lipe tends to run from November to April which is outside of the monsoon. Prices tend to be a bit higher during this time and busier as the ferry services from Langkawi reconvene.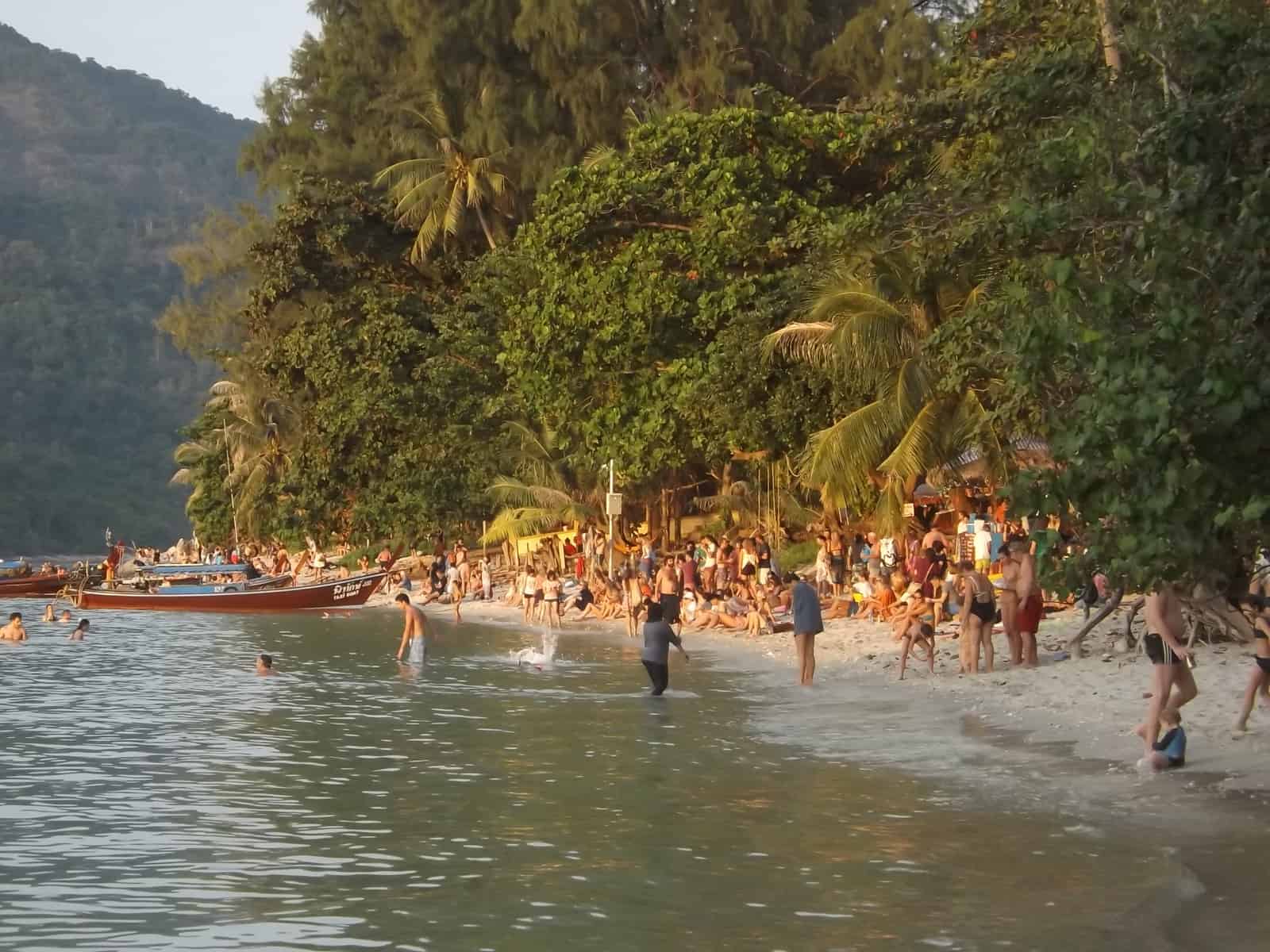 ---
2. Be a trash hero
It is estimated that by 2050, there will be more plastic in the ocean than fish. I know that cleaning a beach may not be high on your agenda when it comes to holidaying, but as well as making an immediate impact (and it giving you a bucketful of self-satisfaction) you'll be showing people how easy it is to help with the problem.
Trash Hero is a non-for-profit organisation who aim to clean and reduce waste by conducting weekly clean-ups, educating and creating sustainable projects.
Beach clean-ups happen every Monday at 10:00am and you'll be given a gorgeous yellow 'Trash Hero' t-shirt to wear before you get started! The group meet on Pattaya beach, at the end of Walking Street. You don't need to sign up or pay anything, just show up.
---
3. Buy (and use!) a reusable water bottle
Many of us aren't in the habit of carrying a reusable bottle on holiday. But we should be!
Trash Hero have set up a scheme where you can buy a 'Love Koh Lipe' steel flask and fill your bottle with water at refill stations, located at various restaurants and resorts. The flask cost a mere 200 baht (£4) but all water top-ups are free.
The indigenous Urak Lawoi community in Koh Lipe have the potential to make a small profit from collecting and selling recyclables such as plastic bottles. But in order for the system to work, it needs to be profitable and it cost money to transport recyclables to the mainland.
It's not unheard of that the recycled rubbish is collected, put on a boat and then just dumped in the ocean. Or deposited in a landfill and burned.
Best not to risk it.
---
4. Carry a reusable bag
We should be doing this at home, so why stop on holiday?
If what you buy doesn't fit into your bag, then whip out your fashionable reusable bag. The ocean will thank you for it.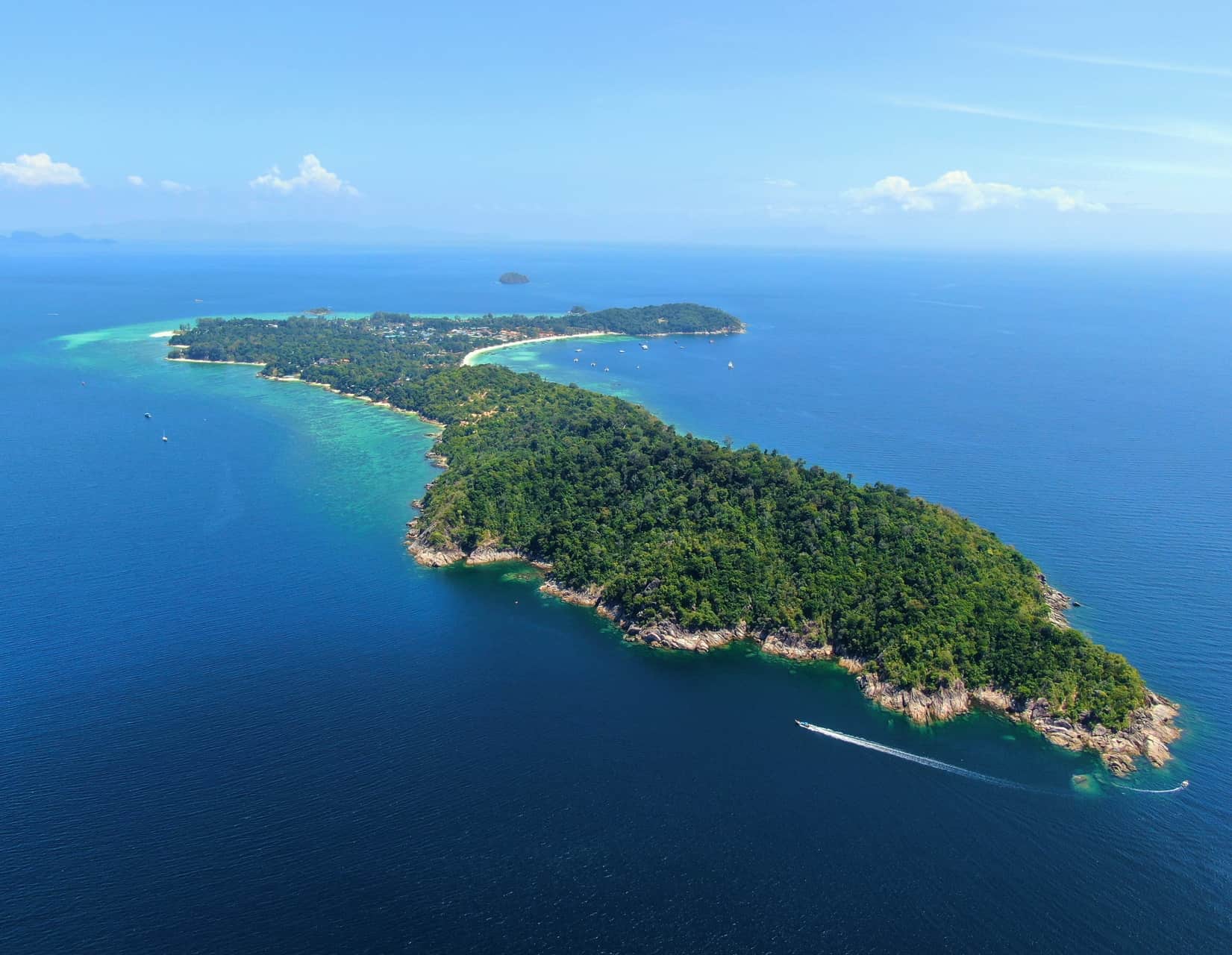 ---
5. Support the local Urak Lawoi community
The Urak Lawoi are the aboriginal people of Koh Lipe. As you can imagine, their livelihood is very different now compared to before when they would spend months at sea.
Nowadays, they earn a living a few different ways on the island. Some transport tourists on their long tail boats and others own a number of restaurants and small businesses. Where you can, support their trade with your patronage.
You can find out more about them at Project Urak Lawoi.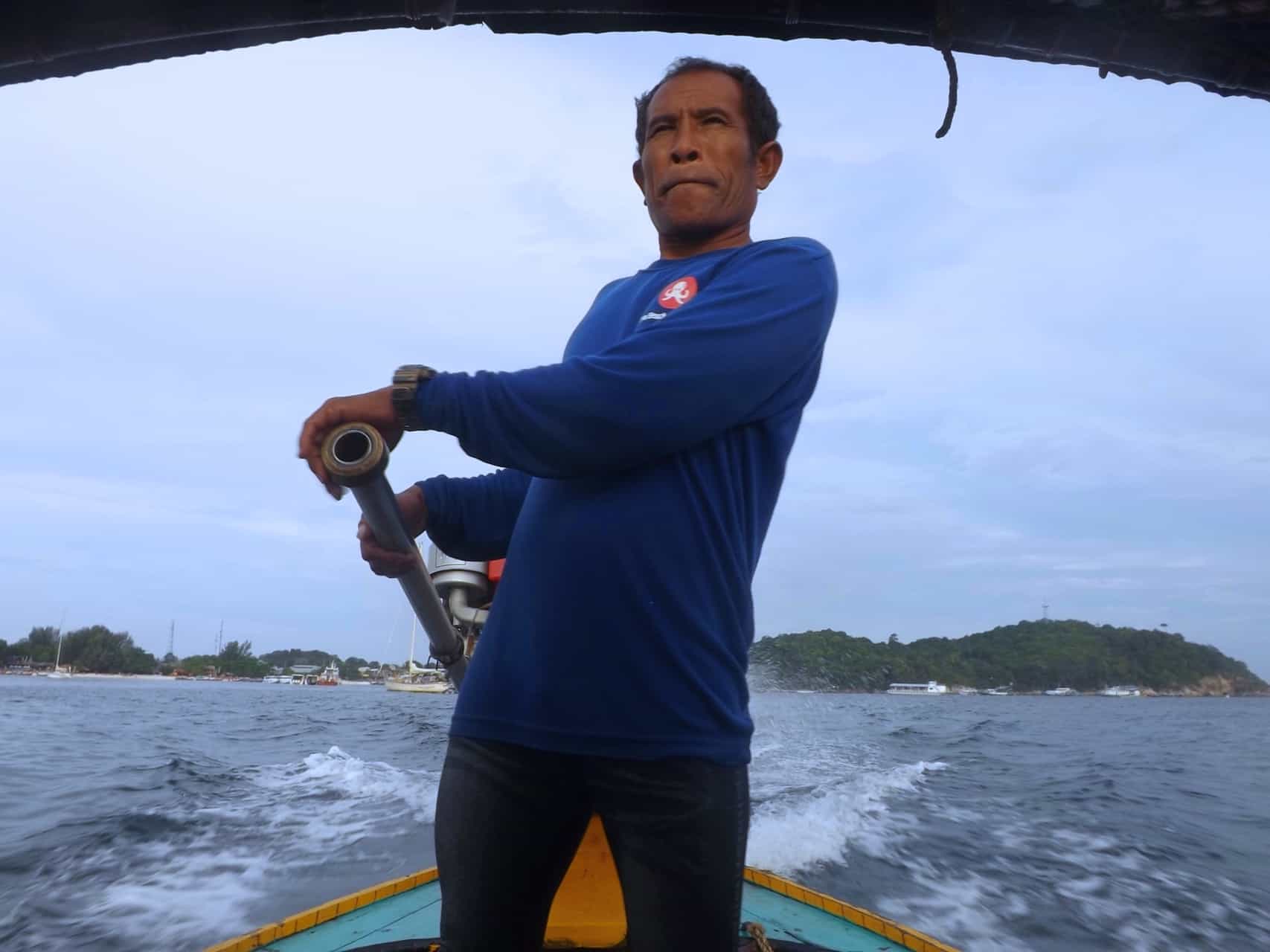 ---
6. Kayak if you can
Kayaks are available for rent at many resorts. It is a less polluted way to get around and much more fun too. For those shorter trips to secluded beaches and snorkelling spots, try to avoid using a boat.
---
7. Embrace the bum gun
Many westerners may not be used to using the bum gun or have ever even tried it. But it's always good to try new things on holiday and in Koh Lipe, the extra effort goes a long way.
Toilet roll adds to the waste that the island is struggling to manage. Plus, their sewage system isn't developed enough to deal with it if it's thrown down the toilet.
---
8. Watch out for coral
Koh Lipe is pretty much surrounded by coral and the water can get very shallow at low tide. This means you may not be able to swim in certain places or use a kayak.
At low tide, make sure you don't step on the coral and carefully navigate your kayak to avoid it.
---
9. Minimise your water wastage
As a small island in the middle of nowhere, water is scarce. Usually it's collected from rainwater in the wet season and stored in big drums, or filtered through the ground.
You can help by keeping showers to two minutes and by turning off the tap off when you brush your teeth.
---
10. Refuse plastic straws
In Kuala Lumpur where I live, and two other parts of Malaysia, there is now a ban on plastic straws being used by restaurants and businesses. Next year, it will be countrywide.
When I went to Koh Phangan last year, I was pleased to see many hotels already using reusable bamboo straws as an alternative.
It's taking some places a bit longer to get behind the movement, but that doesn't mean we should do nothing until then.
When you order a drink from a restaurant, ask them politely not to add a straw. Or, take along your reusable straw from home.
Thailand is notorious for giving you every piece of plastic under the sun- plastic cutlery, plastic bags with fruit, plastic straws, plastic handles to carry the plastic cups that hold your smoothies… where possible, try to refuse it wherever you go.
---
12. Apply sunscreen after you hit the water
We may not realise, but sunscreen can severely damage and destroy coral. In Florida, it has led to severe coral bleaching and they are in the process of banning lotions that include harmful chemicals. Hawaii have already banned these products.
Applying sunscreen after you've been in the ocean can help, or buying a reef friendly alternative.
* * *
Koh Lipe will never go back to what it once was, but perhaps it can be the first Thai island to do sustainable tourism. And maybe we can do our little bit to help it get there.
When leaving Koh Lipe this time, I was inspired and determined to help promote its sustainability and whilst doing so, I found out more about its past.
---
A taste of life in Lipe before the tourists
Travel back further to the 1980's, and Koh Lipe was even more off-the-grid.
Nowadays, many public ferry operators travel to Lipe in just 90 minutes from Langkawi and Pak Bara. But 30 years ago, the only way of getting there was by renting a fishing boat and steering yourself over 60km away in Southern Thailand.
An early visitor to the island, John Everingham, explains what it was like back then.
John visited Koh Lipe one afternoon in 1986 and was greeted by the indigenous Urak Lawoi and Moken communities, also dubbed as 'Chao Ley' in Thai or 'Sea Gypsies' in English. They lived freely and happily on Koh Lipe and their traditional homes would sparsely line Haad Chao Ley (since rebranded as Sunrise Beach).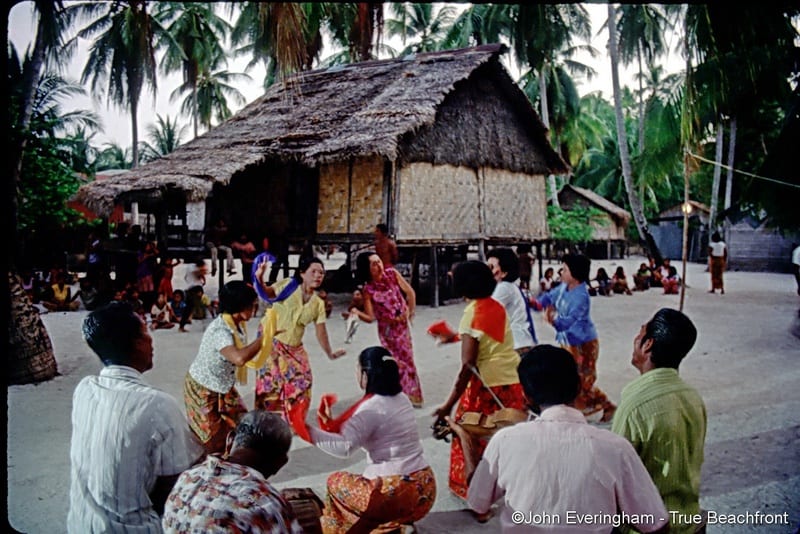 He says there were no lodgings on Koh Lipe and his group needed to stay on neighbouring Koh Adang, at a bungalow owned by the National Park. At this time, he stated that tourist numbers were zero and visitors were rare.
The Chao Ley spent six months out at sea, roaming around, fishing, and would retreat back to Lipe in the monsoon months. For generations, they were the only inhabitants on the island.
Today, as tourists head to Koh Lipe in their droves, the first person you'll meet will be a Chao Ley skipper on a long-tail boat. For now, they have been given the monopoly on transporting people and goods from the offshore pontoon where the ferries dock, to the immigration office at Pattaya Beach.
Most of us will be unaware that the nice resort we're staying at on the beach was once land that housed their bungalows, and that they have since been forced into tiny settlements to make way for profitable hotels.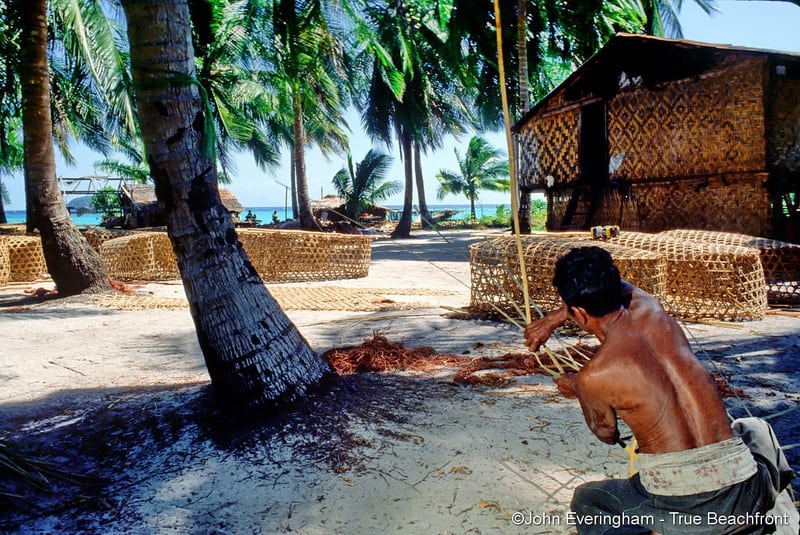 If we can start to appreciate its past, then maybe we can help preserve its future. Over the past 30 years, the island has been transformed from a pristine paradise where the natives would live uninterruptedly from the outside world. Today, it is 'the new' Thai tourist island.
Can we help to preserve it?
* * *
Do you think us travellers need to be more sustainable? If so, pin it for later and help spread the word.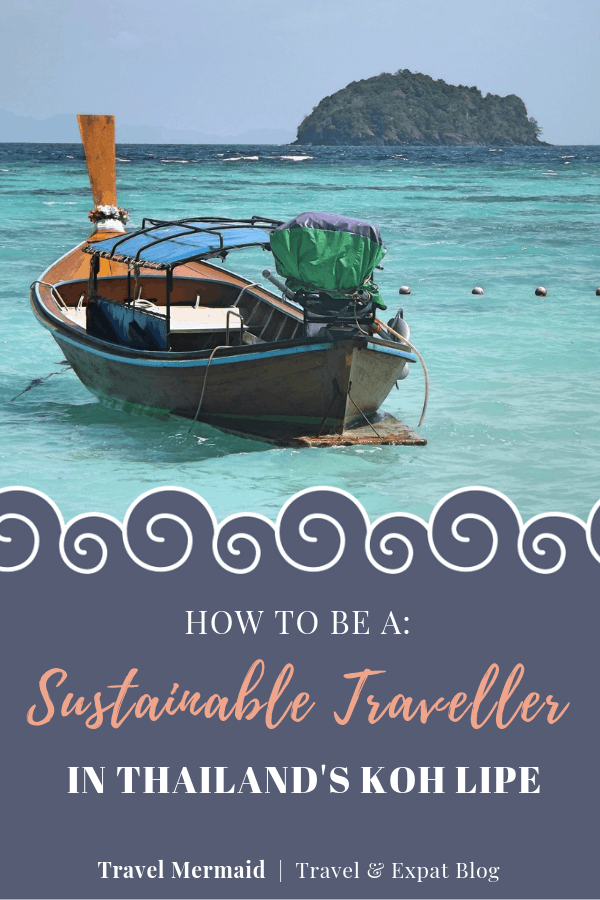 XOXO