There are so many things to do in the Atherton Tablelands, that it's one of those places you can keep coming back to and never get bored of. As Port Douglas locals we've visited many times and are still planning return visits!
Located in the lush hinterland just an hour's drive from Cairns, it's long been a popular choice for locals taking a getaway yet it's off the main trail so not all tourists know about. But it certainly offers some of the best experiences that this region has to offer.
With outstanding waterfalls, unique wildlife, fun hiking trails, pretty historic villages, epic scenery, a World Heritage rainforest and paddock-to-plate food trails, it's not a question of if you should come but how much time do you have?!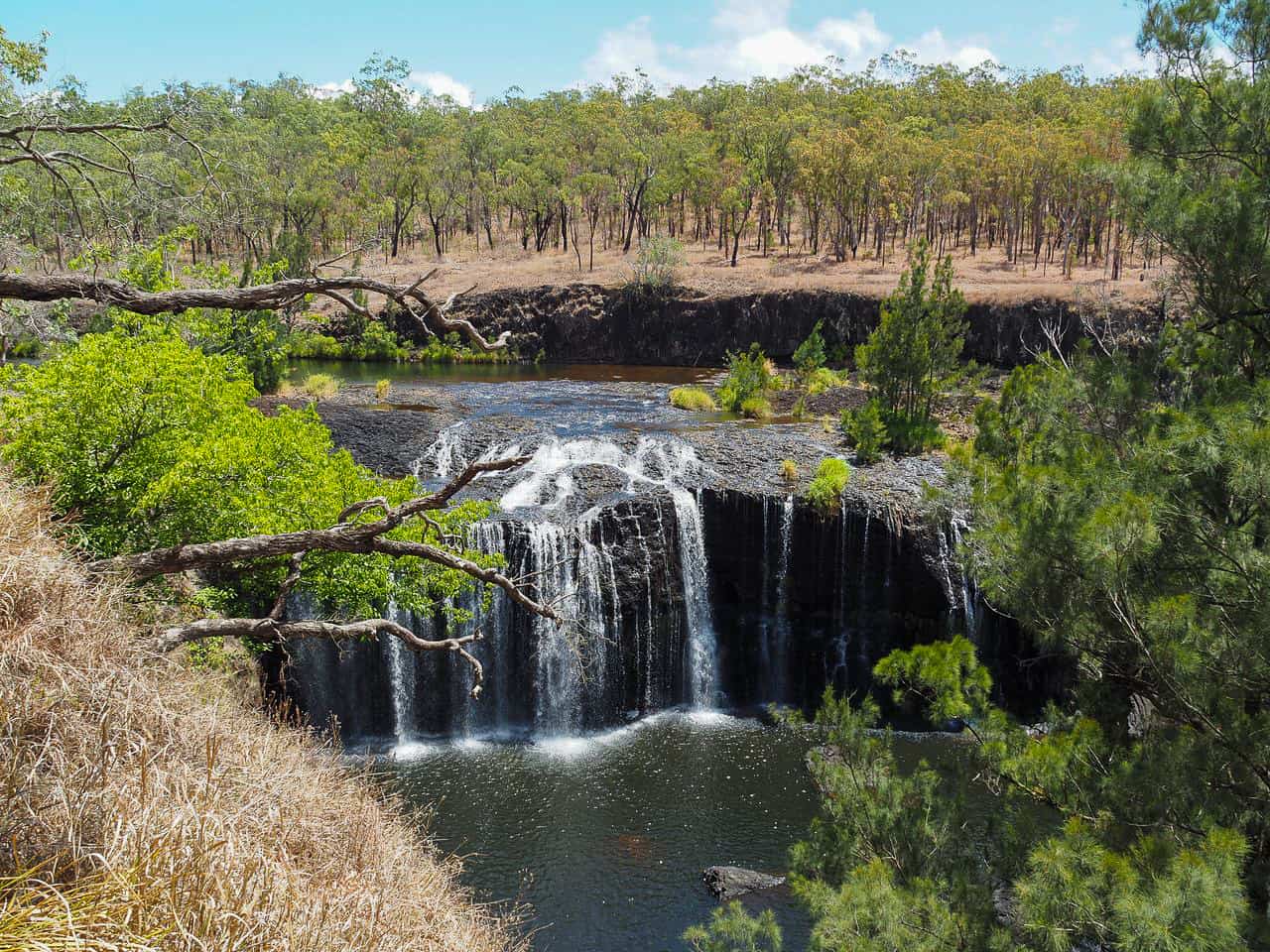 What to expect from Atherton Tablelands?
The Atherton Tablelands is basically a nature lover's Eden. There's so much insane natural beauty here that it really blows me away every time I visit. Highlights are the famous Curtain Fig Tree, waterfalls, the crater lakes (Barrine and Eacham), caves and it's tropical rainforest. I'm not sure on the exact figures but I'd probably say that there's the most amount of waterfalls per square km here than anywhere else in Australia, so bring your best camera!
As a massive animal lover, I was also totally wowed by all the wildlife. You'll find many species of endemic animals in the Tablelands, including ones that are unique to this region.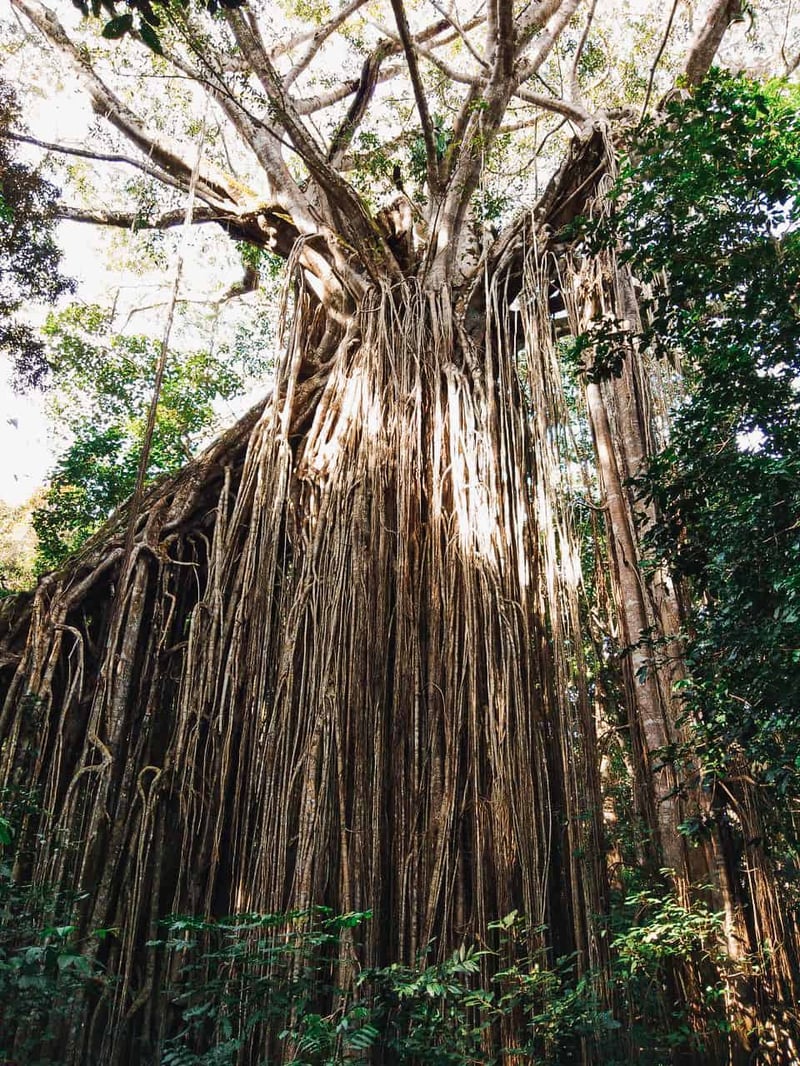 The area was colonised just over 150 years ago when tin was found and mined extensively and later gold was extracted, which both lead to the development of Cairns and Port Douglas. It was really interesting to find out about it's history in Herberton which I'll talk about more later.
After all the mining activity, the Atherton Tablelands then became a pretty epic food bowl for Far North Queensland. It grows practically everything- from tropical fruit, to coffee, all kinds of veg, tea, sugar, tee-tree, nuts, poultry and livestock. Lucky for us there's lots of foodie treats about like dairies, coffee plantations, strawberry picking farms and even a distillery.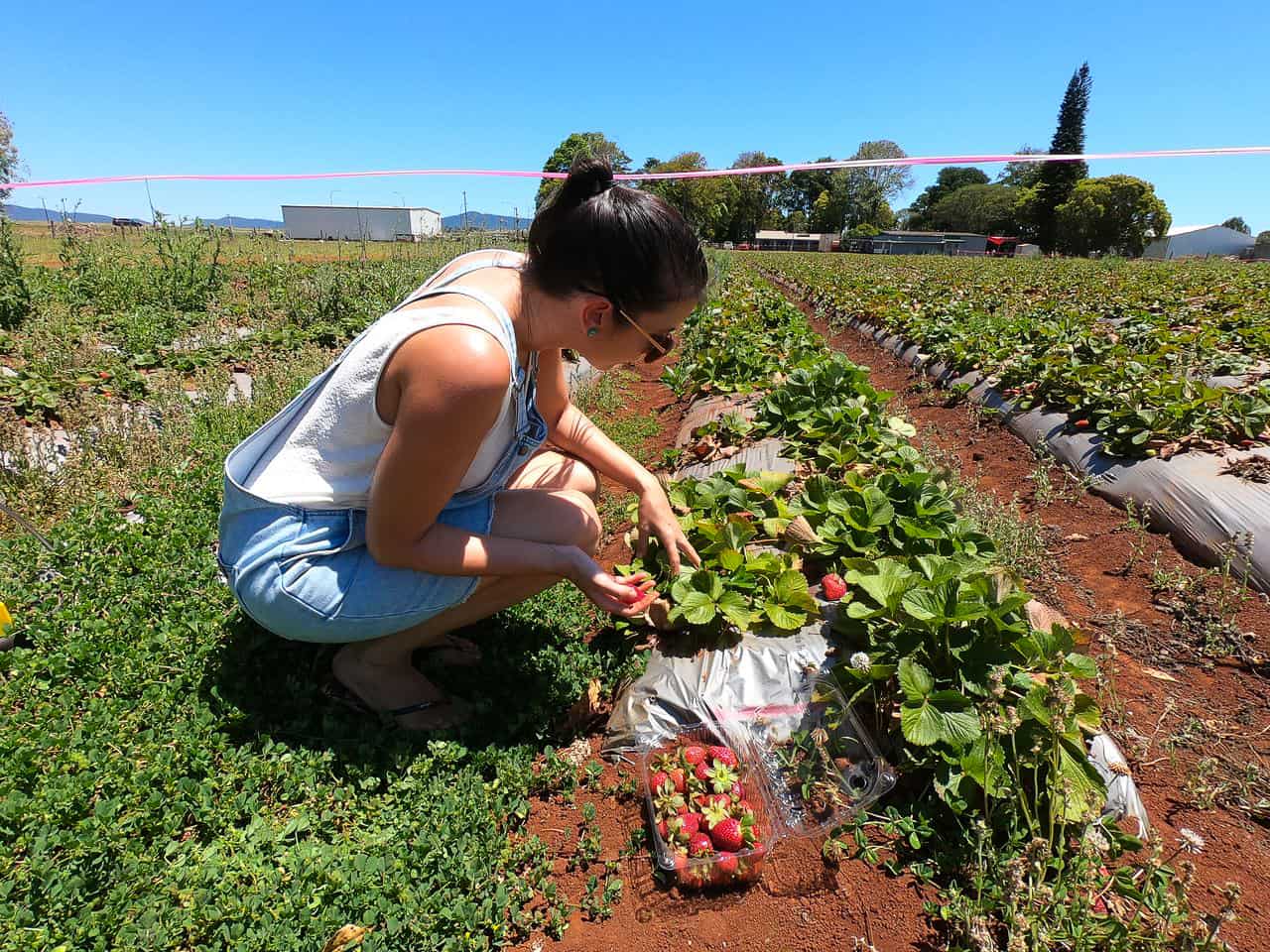 On my recent 12-day trip I got to travel deeper into the region and visit a lot of hidden gems that most visitors miss and frequently return for weekends. So in this guide, I'll be bringing you all my favourite things to do in the Atherton Tablelands, geared towards those who love adventures, food and the outdoors.
Happy exploring! ✣
Good to know
For more travel tips on the Atherton Tablelands, check out my
ultimate guide
, or if you're seeking a
place to stay
then here's accommodation I've used personally and recommend.
---
Where are the best things to do in the Atherton Tablelands?
---
The Atherton Tablelands covers around 65'000 square kilometres which averages about 2.9 million Aussie football fields, so it's pretty big! I've mapped out all the main towns and National Parks below to help give you a rough idea on locations.
The closest part of the Atherton Tablelands to Cairns is Kuranda in the north end which you can drive to in 20 minutes from Smithfield. Because it's so accessible from the city it often feels like an extension of it, so I've included my favourite adventure there in my Cairns article (no. 15).
I'd say the heart of things to do in the Atherton Tablelands is based around Yungaburra and Millaa Millaa in the central area which is an hour's drive away. However there's no end to the activities here and they're spread far and wide, so give yourself enough time to explore (I'd reserve at least four-five days) or condense your itinerary using this guide.
---
Fun Things To Do In The Atherton Tablelands
---
1. Hit The Hiking Trails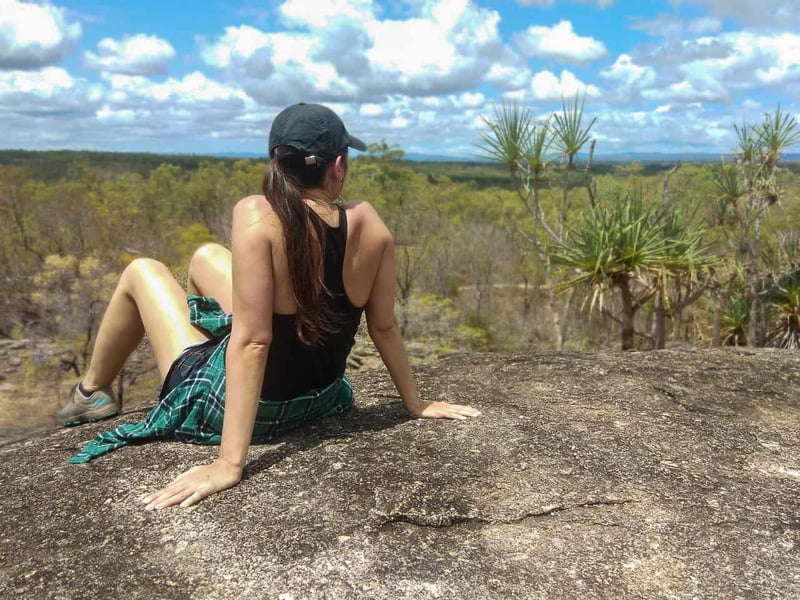 Originally blazed by Aboriginal peoples and then later by tin prospectors, the Atherton Tablelands offers a maze of awesome hiking trails. There are routes that lead to waterfalls, around crater lakes, through former mining fields and up Queensland's highest mountain- it's every hikers wet dream.
One of the cooler things about hiking here is that the temperature is 5-degrees lower than the rest of North Queensland. During the wet season (October – April) it will still be hot, but not as muggy as Cairns or Port Douglas.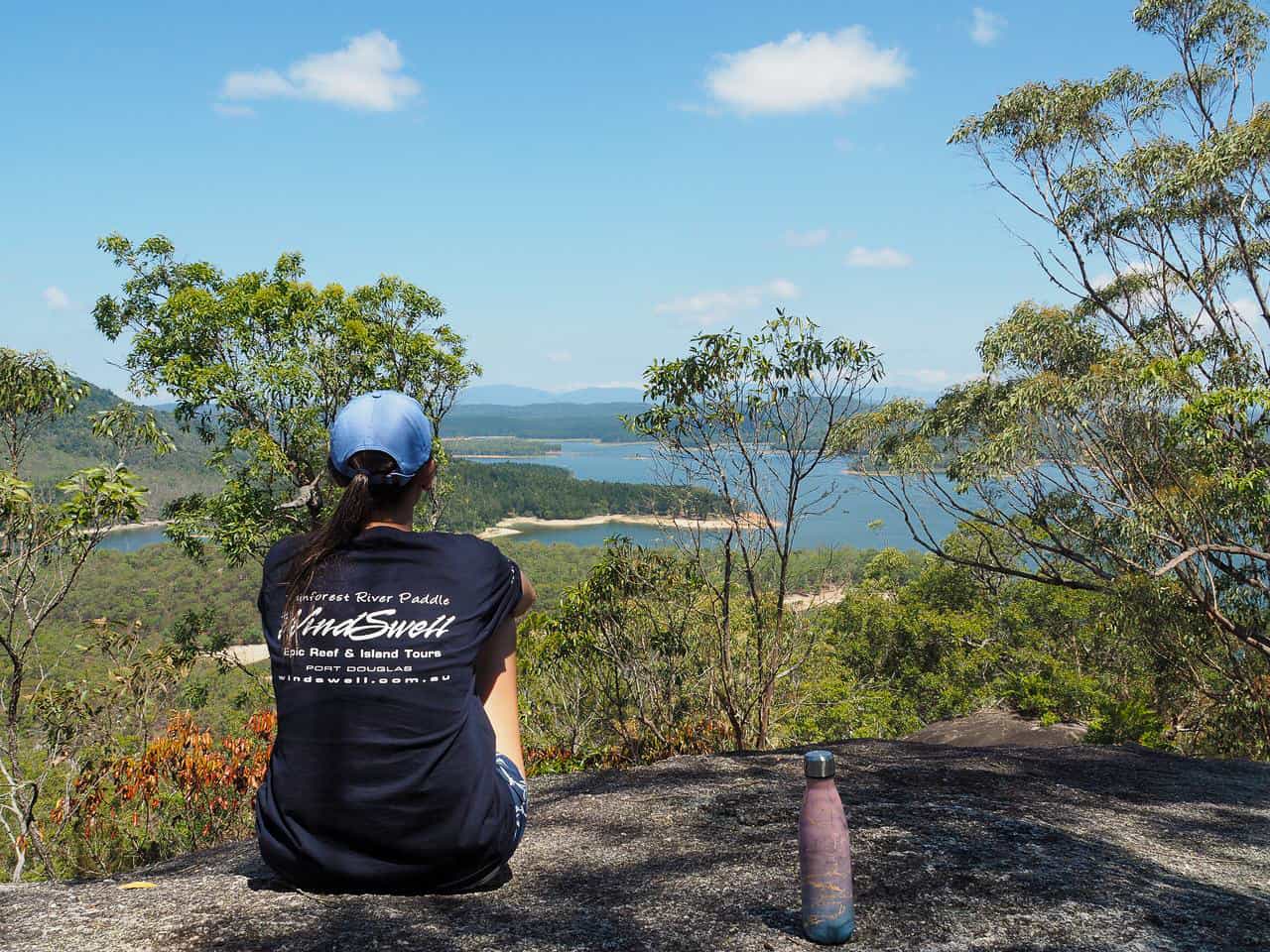 I've explored quite a few tracks in the Atherton Tablelands and it's one of my favourite things to do here. For a full list, check out my latest article which includes trail details.
---
2. Spot Unique & Endemic Wildlife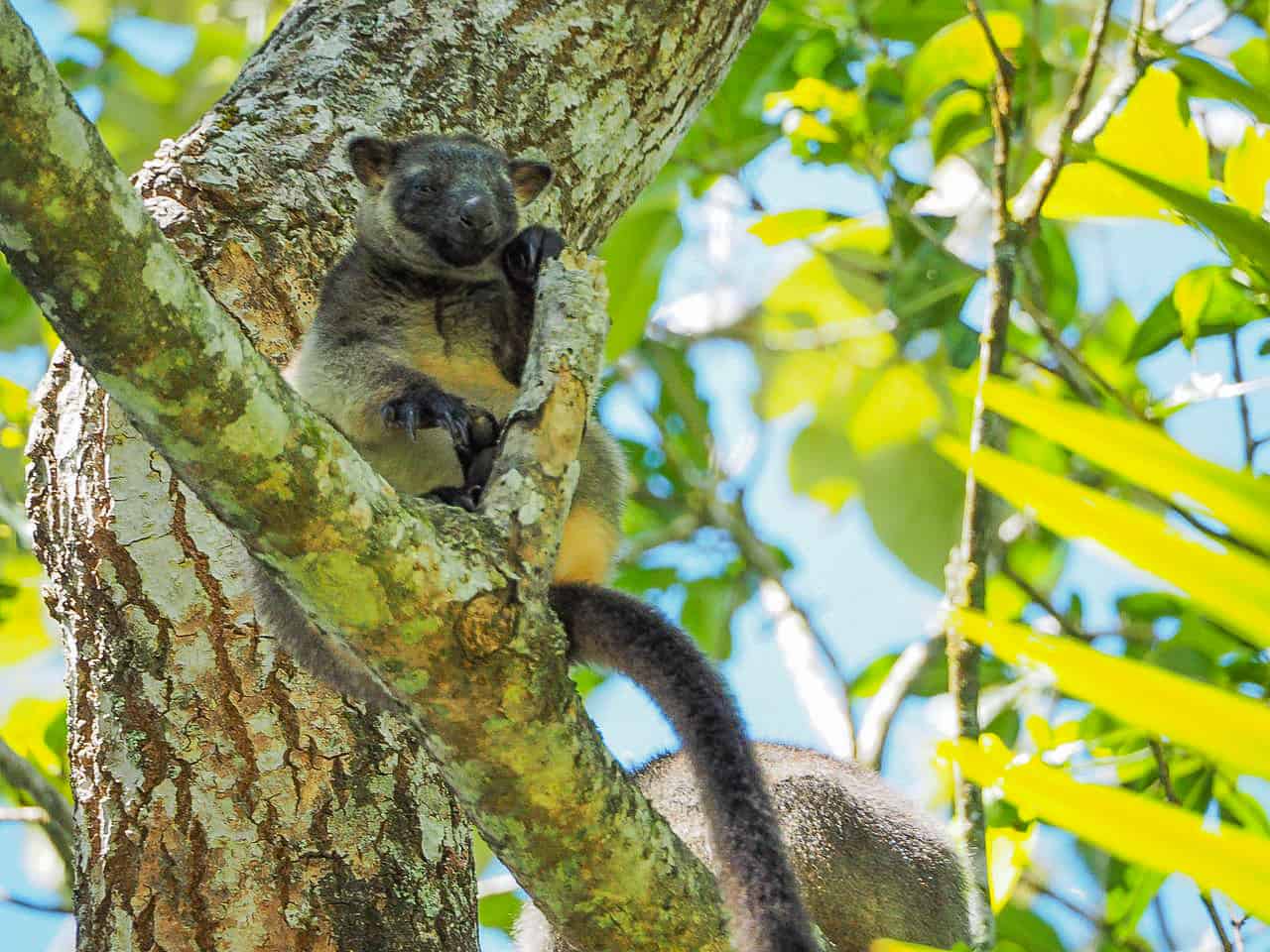 Now let's all get those warm fuzzy feelings. The Atherton Tablelands is a biodiverse hotspot with the highest number of endemic mammals compared to anywhere else in Australia. Impressive stats!
From mammals like cute long-nosed bandicoots, to striped possums, endangered rock wallabies, platypus, tree kangaroos, sugar gliders, cassowaries and northern bettongs, there is plenty of fauna to sight here- if you're looking in the right places.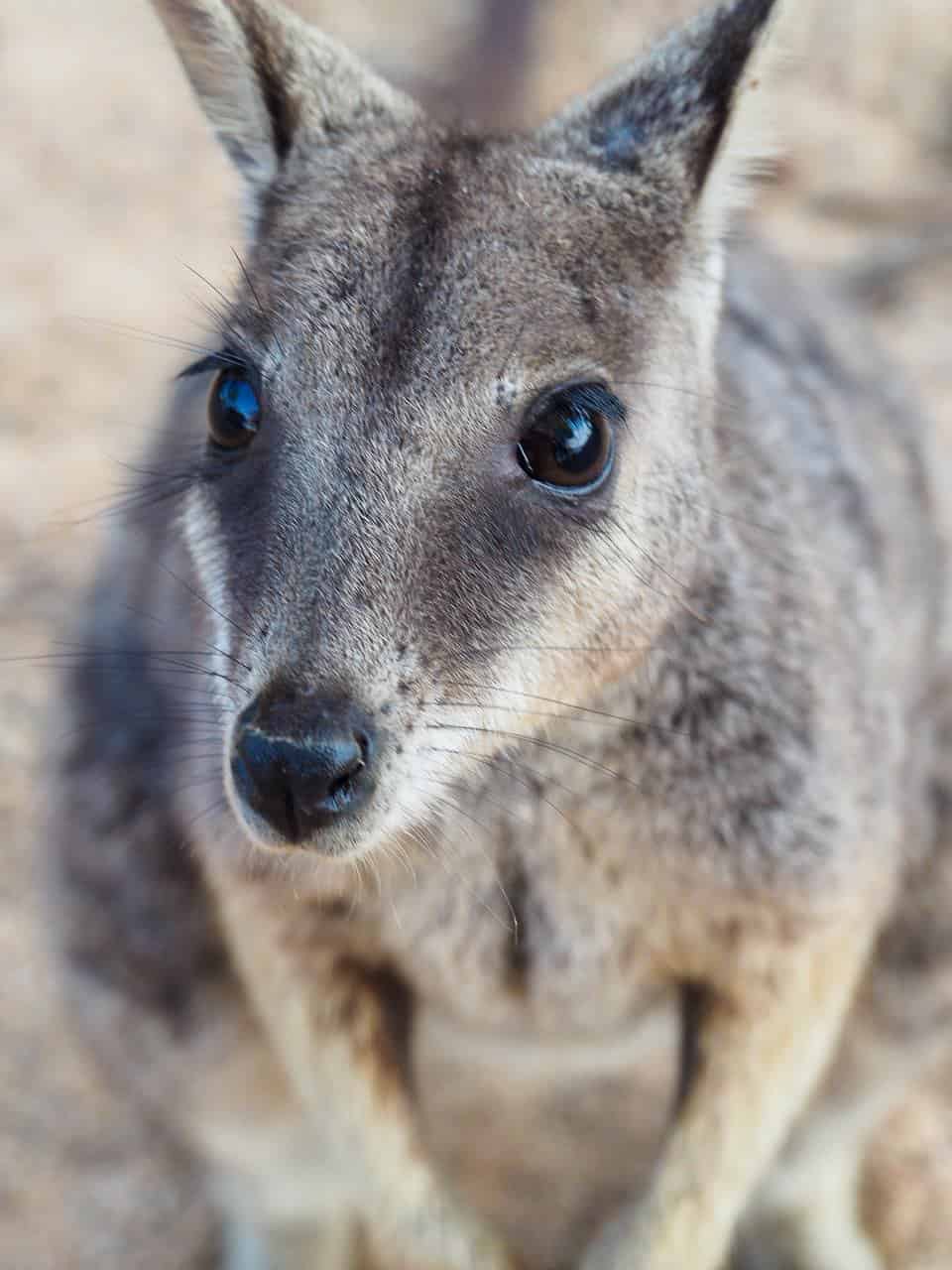 I realised on my recent trip that most of these mammals are nocturnal and therefore best sighted at night, however there's still a few spots to watch them in the wild during the day too.
Check out my recent post for all the tip-offs.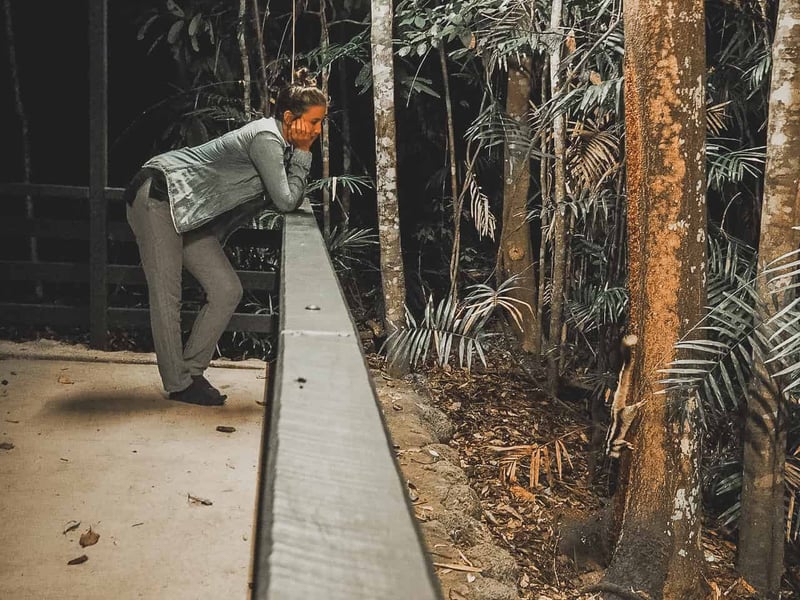 ---
3. Recaffeinate at a Coffee Plantation
Mareeba has been growing coffee for over a century and it's Australia's biggest producer of the brown stuff. If you're keen to look around a plantation and stop for a coffee or lunch, then check out Jaques Coffee Plantation. They offer guided tours or go at your own pace with a self-guided walk- here's their schedule.
Another producer is Skybury Coffee who have a cafe overlooking their plantation.
We visited Coffee Works who are a local, long-standing boutique roastery and chocolatery. They use four types of beans from the Tablelands region as well as other imported varieties and make a pretty mean brew.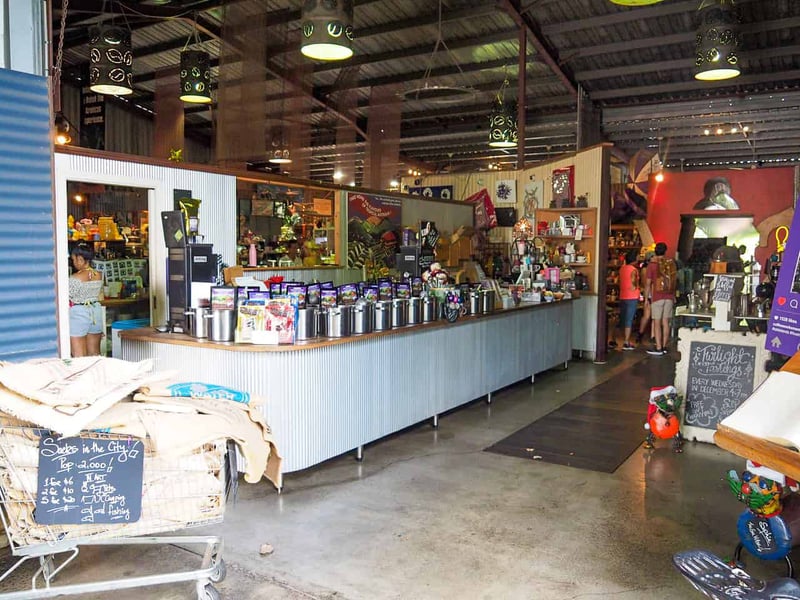 We stopped just for a drink and to look around their shop, but they also serve food and have a coffee museum. For a fee you can take a self-guided tour which includes tastings of their coffee, liqueurs & chocolates, and on their roasting days you can watch them in action (Mon & Thurs). If you choose to buy some beans, I highly recommend the local Black Mountain variety, it did us well all holiday. 🙂
---
4. Stop for a Cream Tea at Lake Barrine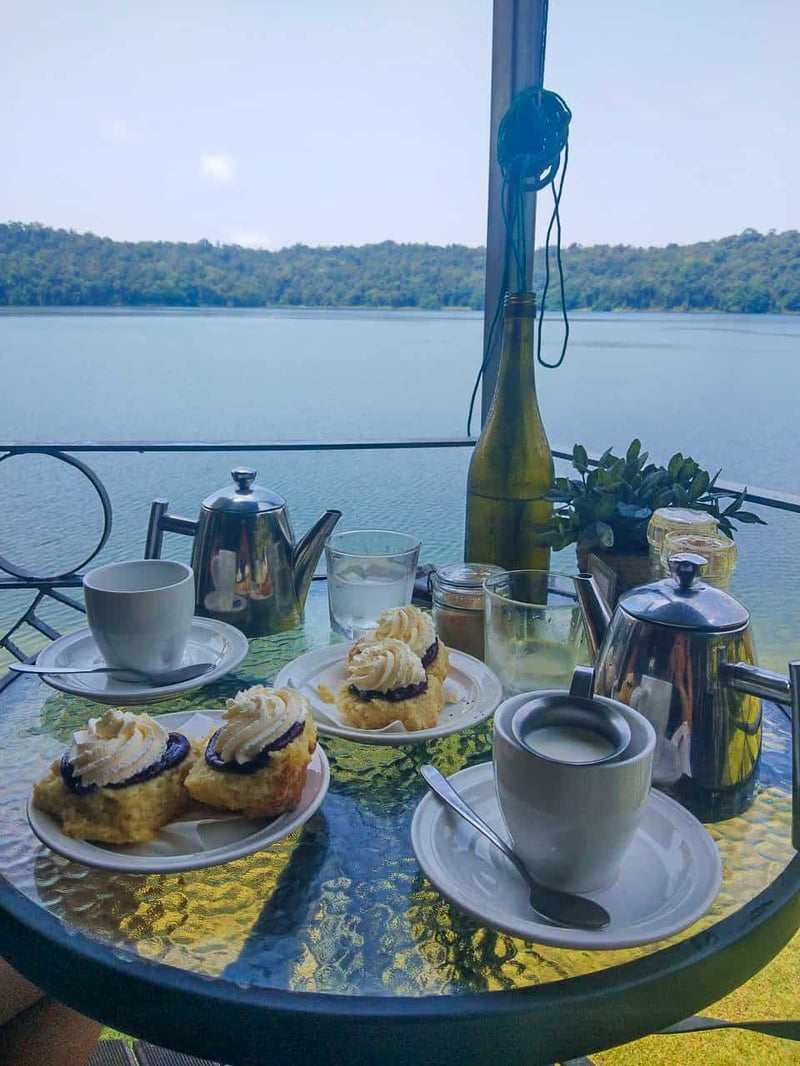 Stopping at Lake Barrine Teahouse for a tea and scone has become somewhat of a compulsory tradition when we visit the Tablelands. It reminds me so much of a quaint English tearoom that sometimes I forget I'm in Australia at all, until the glorious sun hits my face and I'm reminded where I am!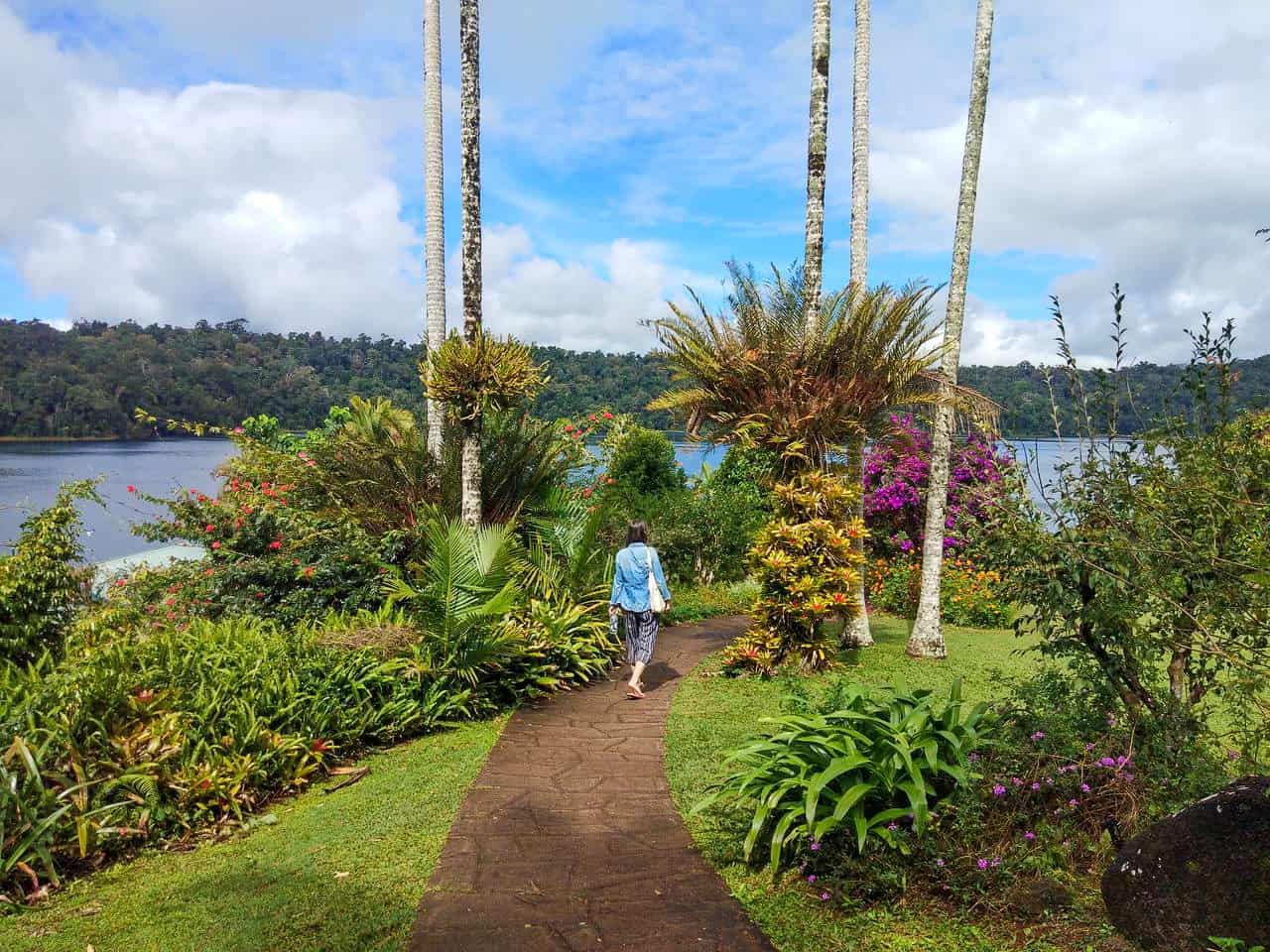 This family owned business has sat on this turf for over a century and it's such a peaceful and pretty escape overlooking the lake. As well as visiting their tearoom which also serves breakfast and lunch, you can walk off your food and take an easy 5k hike around the crater lake.
If you fancy a hike and then cooling off in a freshwater swimming hole then nearby Lake Eacham has a 3k walking track and you can swim there too. Enjoy!
---
5. Explore the Tablelands by Bicycle!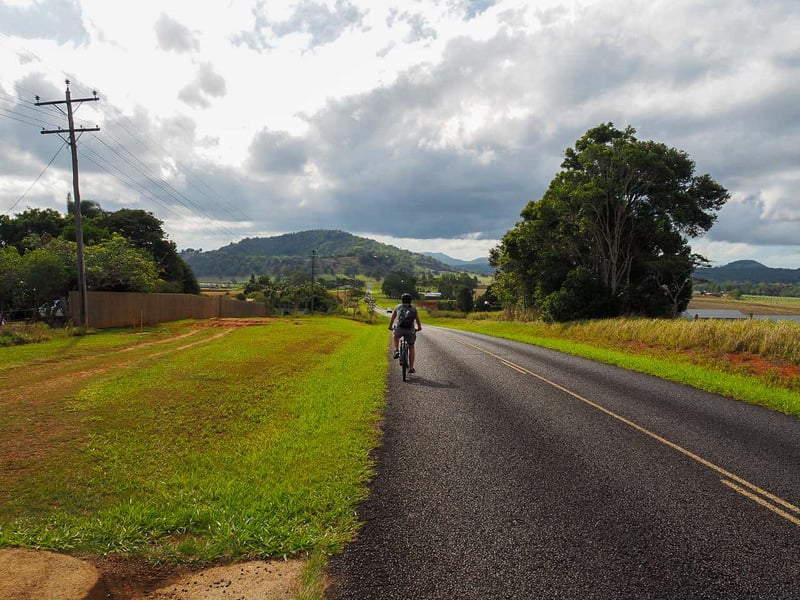 It's shouldn't come as a shocker that this region attracts a decent amount of hikers and bikers every year. After all, it's GORGEOUS and has a generous myriad of tracks.
The hills can be quite a climb and you'll definitely be sweating a puddle afterwards, but bombing it downhill is exhilarating and the scenery is even more spellbinding. It was a highlight of our trip!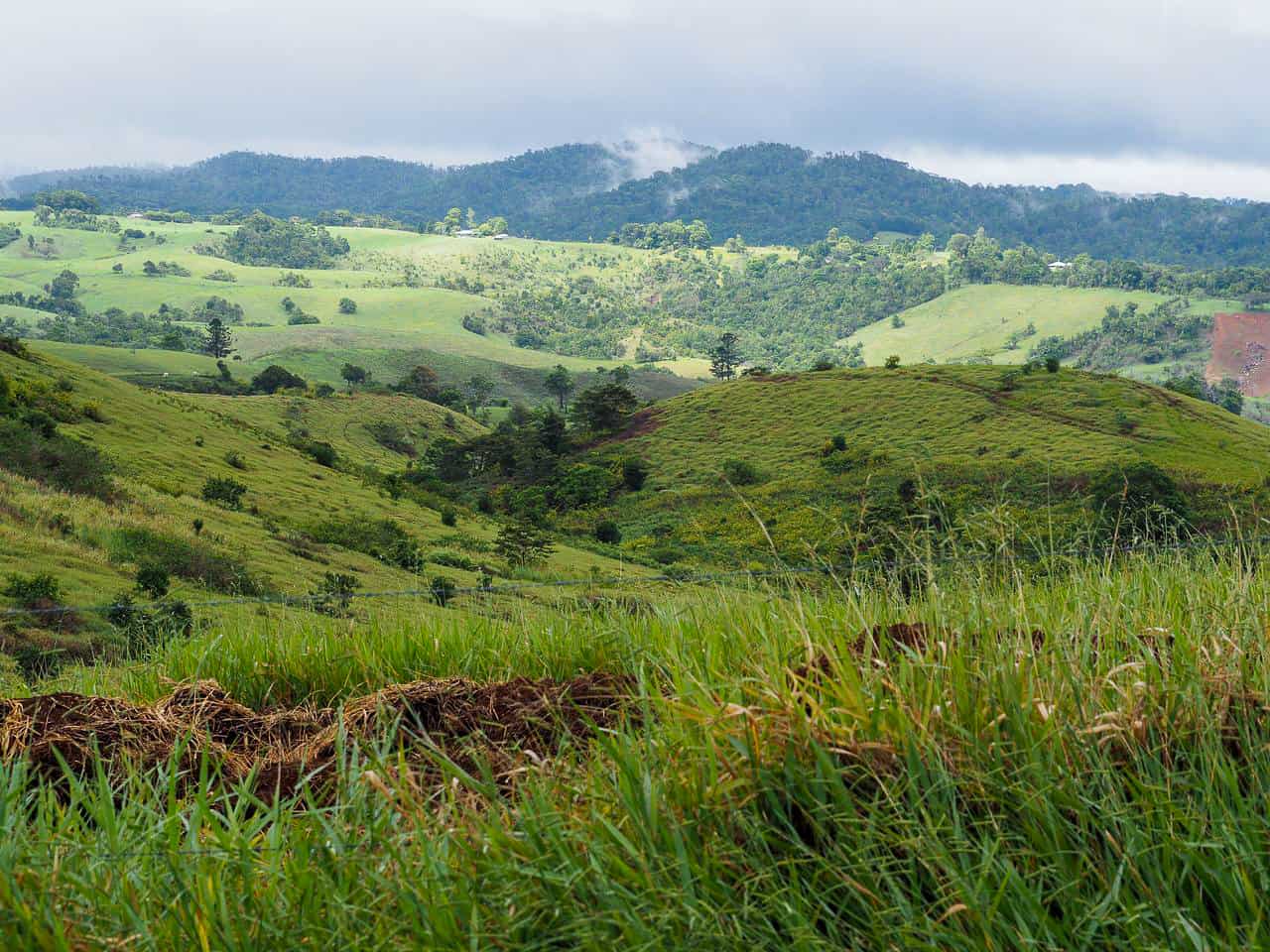 There are quite a few tracks to explore. For novice riders you may want to hit the Atherton Tablelands Trail Rail which goes along a decommissioned railway corridor. Off-road pros may prefer to explore the award-winning collection of tracks through the Herberton Ranges.
Or for a challenging [yet not expert level] ride, I've mapped out a route that we took around Yungaburra. It's roughly 25km and takes two hours, plus extra time for stopping. If you don't have your own bikes then you can hire them from On The Wallaby for $20 a day like we did.
To start: begin in Yungaburra and head south-west towards Gallo Dairyland. Stop to see the heritage-listed Curtain Fig Tree along the way and at the dairy you can take a nice break with an ice-cream treat or cheese platter.
The second leg is the longest and most strenuous but don't worry, there's a cold beer stop at the end of it 😉. It takes about 40-50 minutes around Mt Quincan to Peeramon Hotel.
The last leg is pretty much downhill all the way back to Yungaburra which takes around half hour. Weeee!
---
6. See the Historic Village in Heberton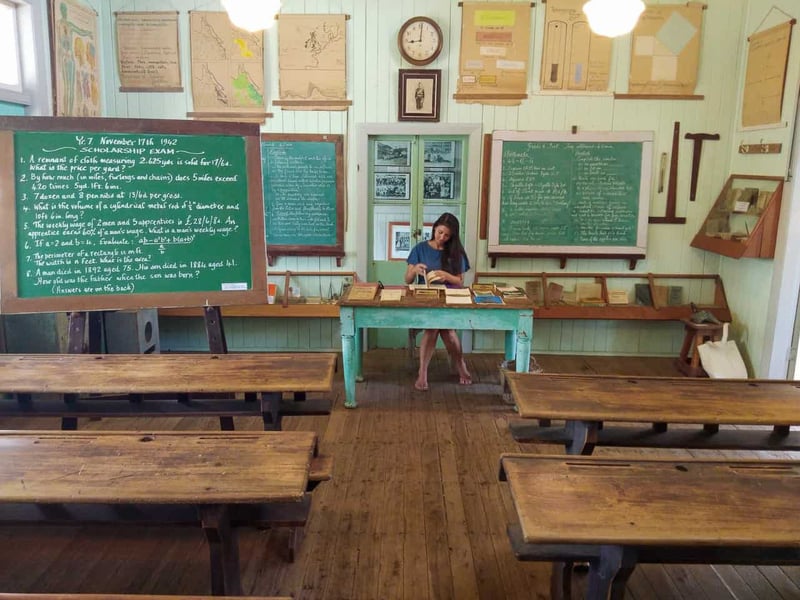 I'm not normally one to visit a museum on holiday as I don't like being cooped up inside a stuffy hall looking at a bunch of old stuff when I could be outside exploring, but this was honestly one of the best museums I've ever been to. Even the Sailor loved it…I think his exact words when we left were "well that was f**king awesome"! 😄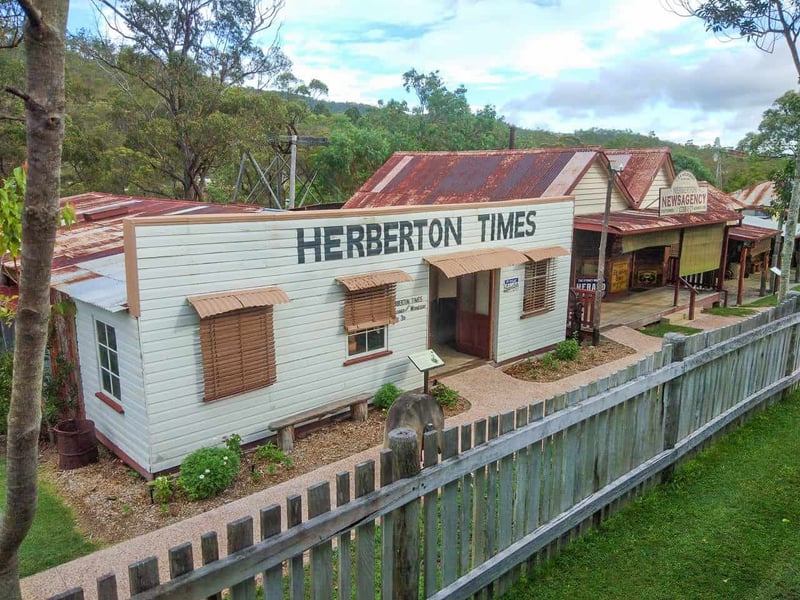 Set across 16 acres, the village has over 60 original buildings and is brilliantly curated. It basically emulates the town of Herberton during its early pioneering days and gives a very real insight into life here back then, and old life in general. You'll definitely need at least 4 hours to explore the village as there's a lot to get through, but you'll get a re-visit pass if you need more time (we did!).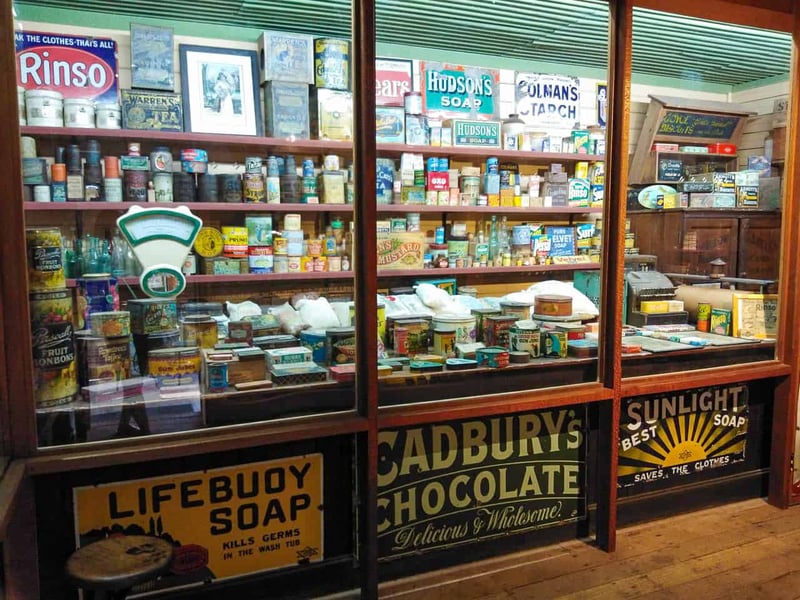 There's a cafe on site for a drinks refresher, although I'd skip their food as it was well overpriced for what you get.
Tip:
Nearby is a really cool series of hiking trails that traverse through the town's former mining area. You can see old mine shafts, mullock heaps and awesome views. Check out more details in my
top hikes
in the Atherton Tablelands post.
---
7. Go Strawberry Picking
Who doesn't like a good 'ole strawberry! We went to Shaylee Strawberry which sits in between Atherton and Yungaburra. Like much of the region, they've got nutrient rich red soil which allows them to grow big juicy strawberries.
Picking season runs from July to November and they also sell strawberry jam and gelato. A huge hit for adults and kids.
---
8. Chase Waterfalls!
This is probably one the most sought after things do to in the Atherton Tablelands, chasing epic waterfalls. Thousands of years worth of volcanic activity have moulded dramatic landscapes which is the perfect recipe for a cascade, and there's heaps to choose from.
Barron Falls near Kuranda is really impressive to see in person, particularly when the wet season kicks in. However the most famous trio sit just half hour from Yungaburra and form The Waterfall Circuit. Others are much further south so can be a bit of a drive to get to, but they should have fewer- if any- crowds.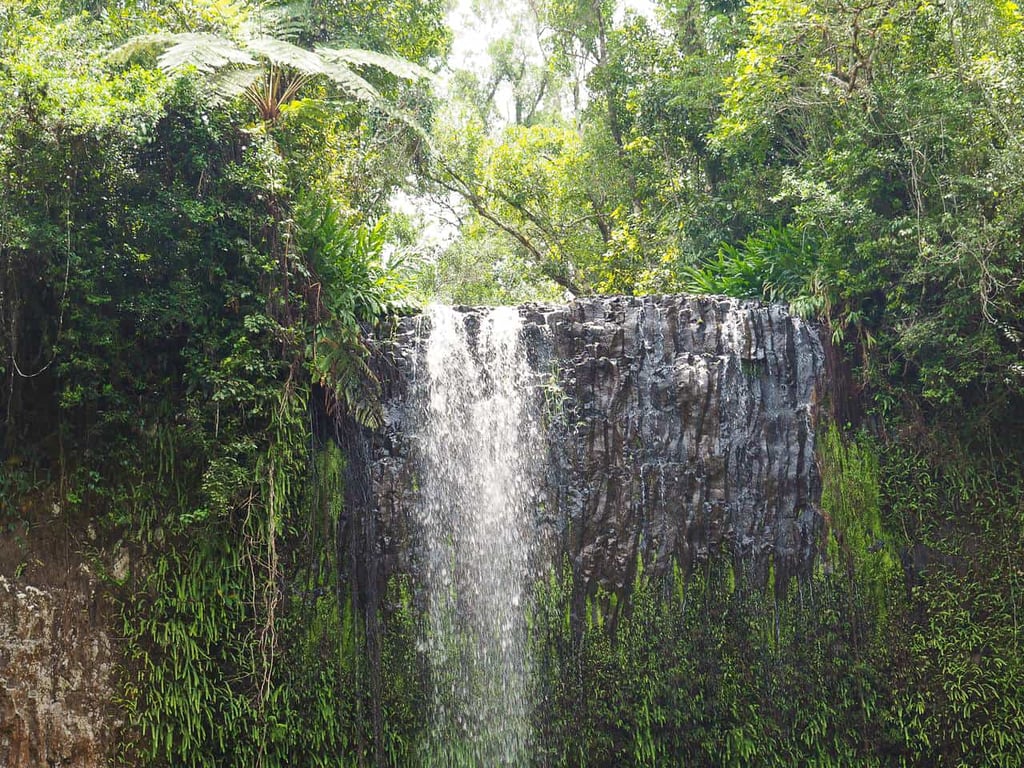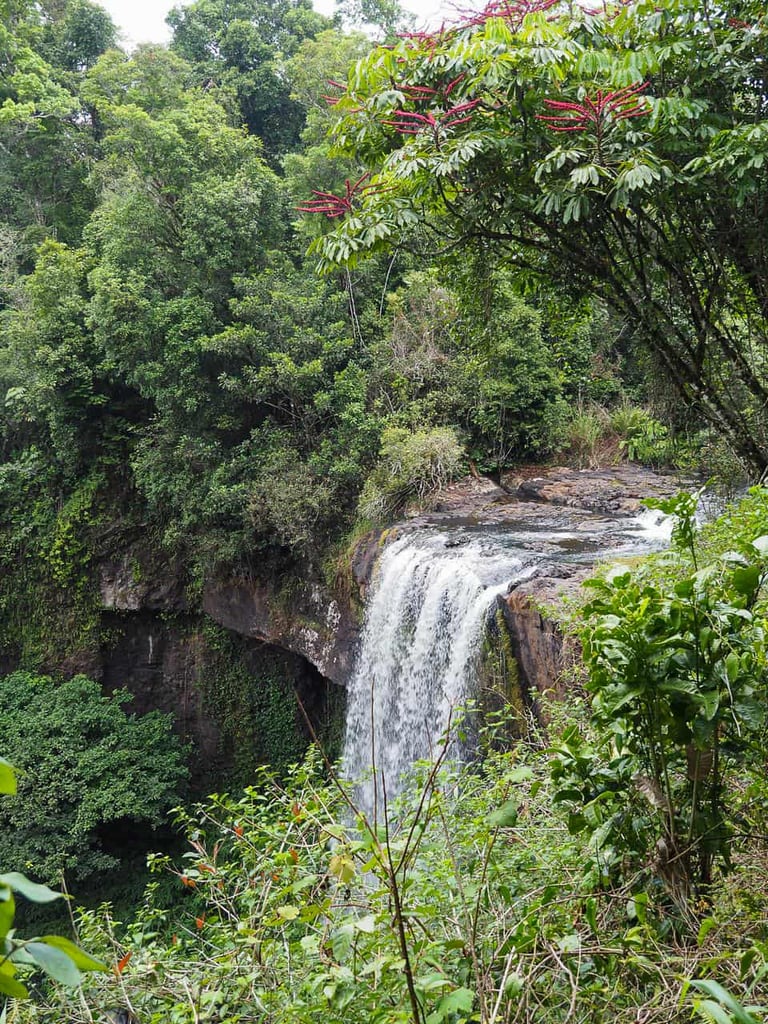 On the circuit, the first stop is the heritage-listed Millaa Millaa Falls. It's certainly pretty and the most photographed, but it was the busiest too. I'd suggest heading here early to beat the crowds.
About 10 minutes further on the loop is Zillie Falls, which you can gaze at from the viewing platform at the top. You can't see all the way down unless you climb down the muddy track… if you're going there just watch out for leeches and the odd snake!
After another 5 minutes you'll reach Ellinjaa Falls which was my favourite out of the three. You can admire it in all its glory from the bottom and take a dip if you dare. We were lucky enough to have it to ourselves for a short while.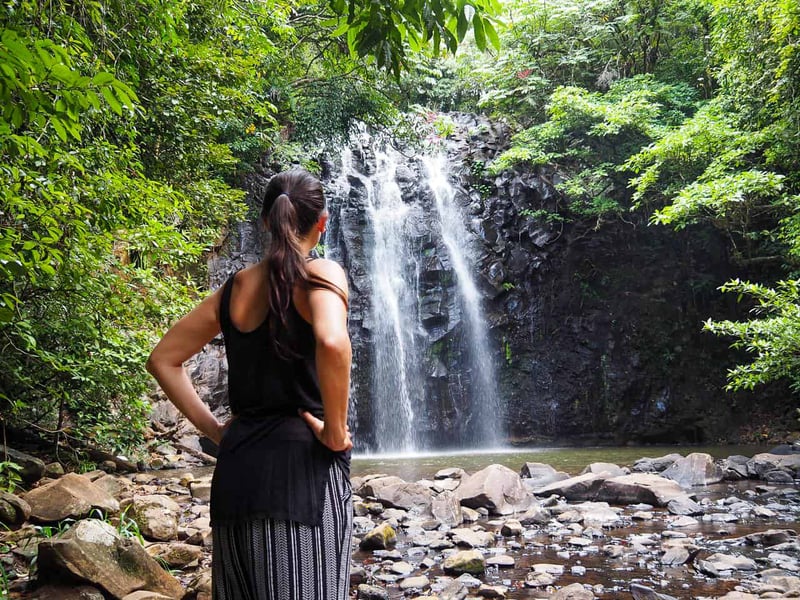 As we were staying in the south for a few nights we also got to check out a couple of other waterfalls, and my favourite by far is Millstream Falls (below). It's Australia's widest single-drop waterfall and was really impressive. Whilst you can't see it from the bottom, there's a great view from the platform.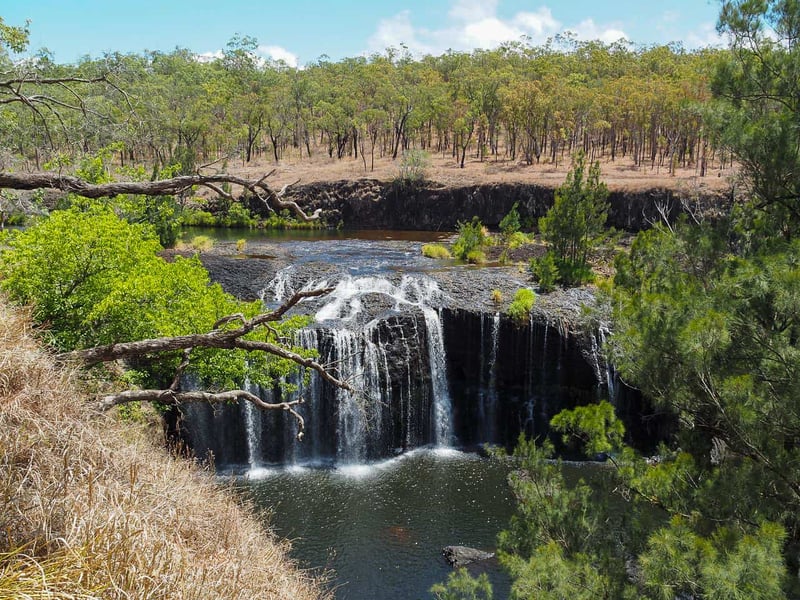 To be honest, I think there's only so many waterfalls you can see in a day! But if you're an aficionado and want to go wild, then maybe do to the Waterfall Circuit first, then have lunch at Mungalli Creek, and after check out more remote ones further south. I've mapped them all out above so you can plan your visit easily and you can open it in Google Maps for driving directions, happy days.
Update!
We recently visited a few other waterfalls on the south and east side of the Wooroonooran National Park which have become my new favourites near Cairns (pic below). Check out that post
here
.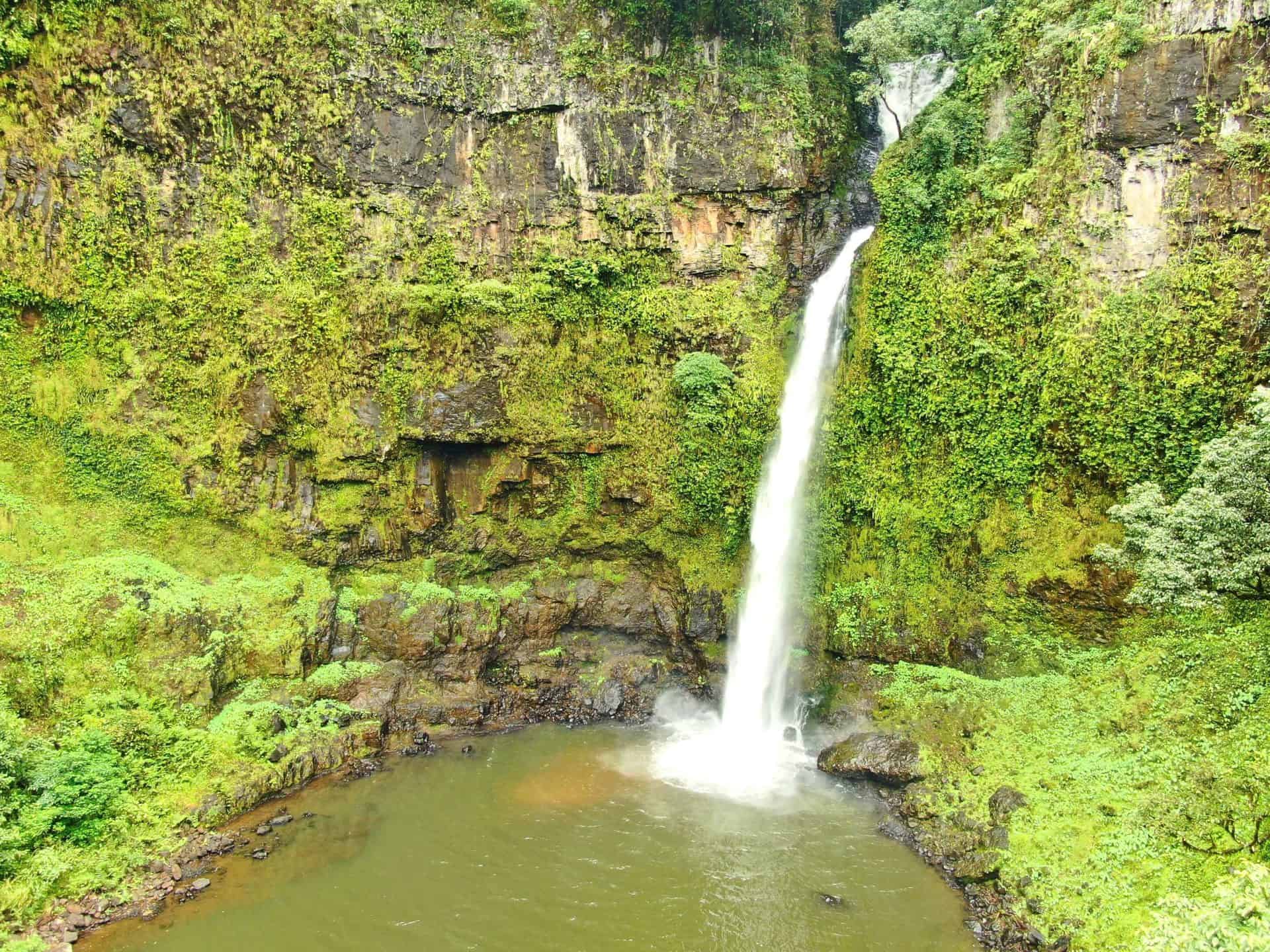 ---
9. Dine at a Dairy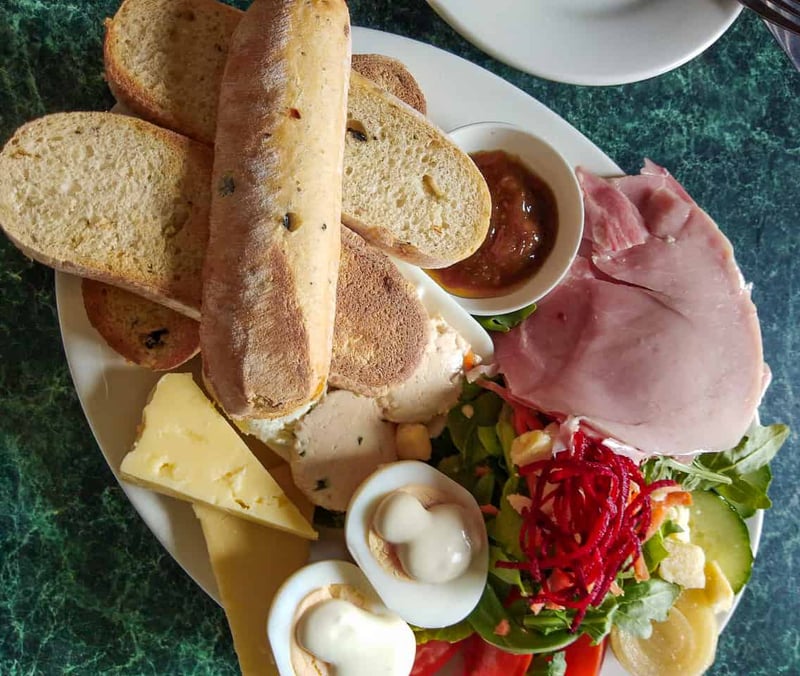 Aside from a generous scattering of Forest Reserves and National Parks, the Tablelands is basically 590'537 hectares of fertile farmland. One thriving industry is dairy farming which produces over 52 million litres of milk per year.
As I'm a big fan of Mungalli Creek's smashing yoghurts, I wanted to support my local farmers. They're a fully sustainable, biodynamic farm (ticks so many boxes already) and they're perched deep in the Atherton Tablelands so the setting is remote and bucolic.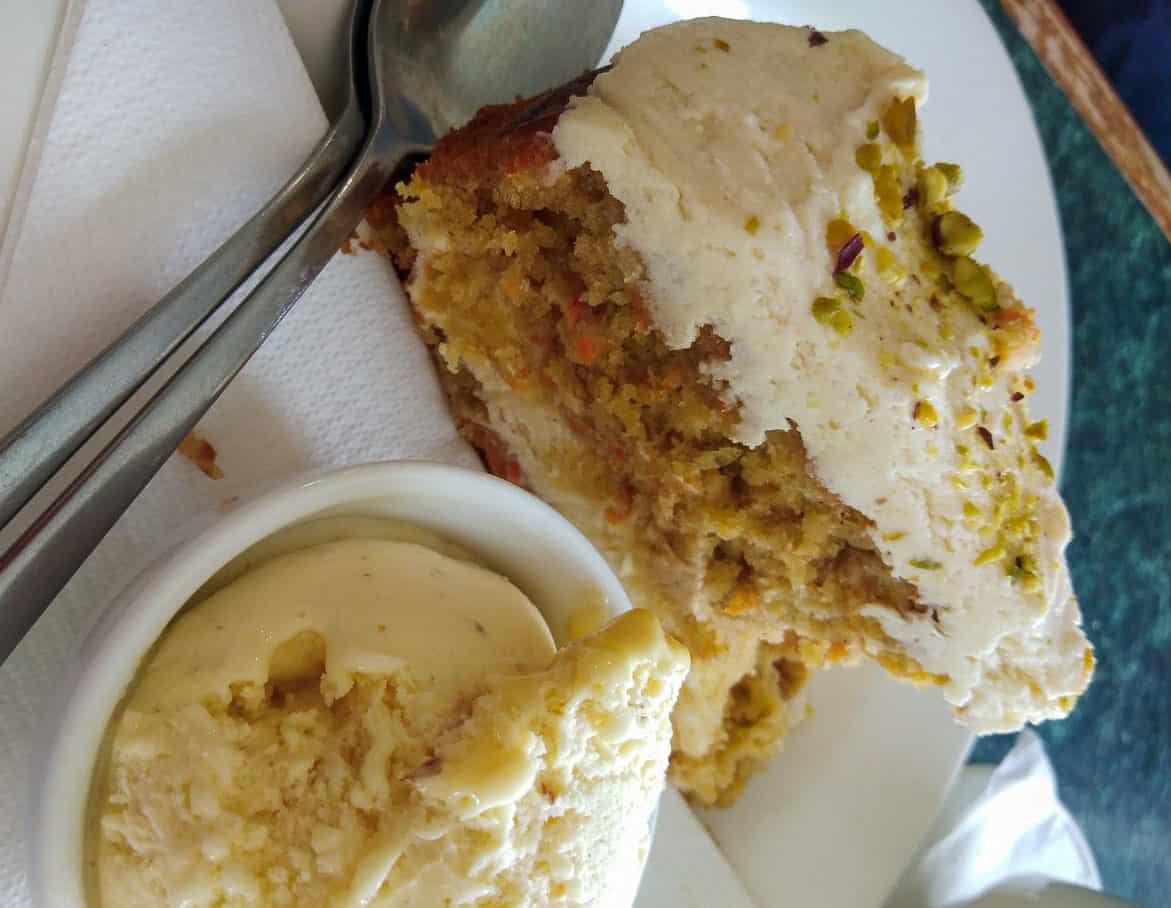 Although they don't appear to allow self-guided tours of their farm, the food alone is worth the trip. The cafe was packed when we arrived and the service was, well, typical of the Tablelands (a bit slow) but the staff were nice enough and the grub made up for it.
We tried out their cheese platter which was gorgeous and they had a very temping offering of home-made cakes. We were stuffed afterwards but their pies looked very hearty and substantial too. I'd highly recommend a visit for lunch.
---
10. Grab a Pint at Queensland's Highest Pub!
You may have noticed already that there's a lot of superlatives in the Atherton Tablelands- from Queensland's highest mountain to Australia's widest single drop waterfall, and it's also home to Queensland's highest town which means it also has the state's highest pub!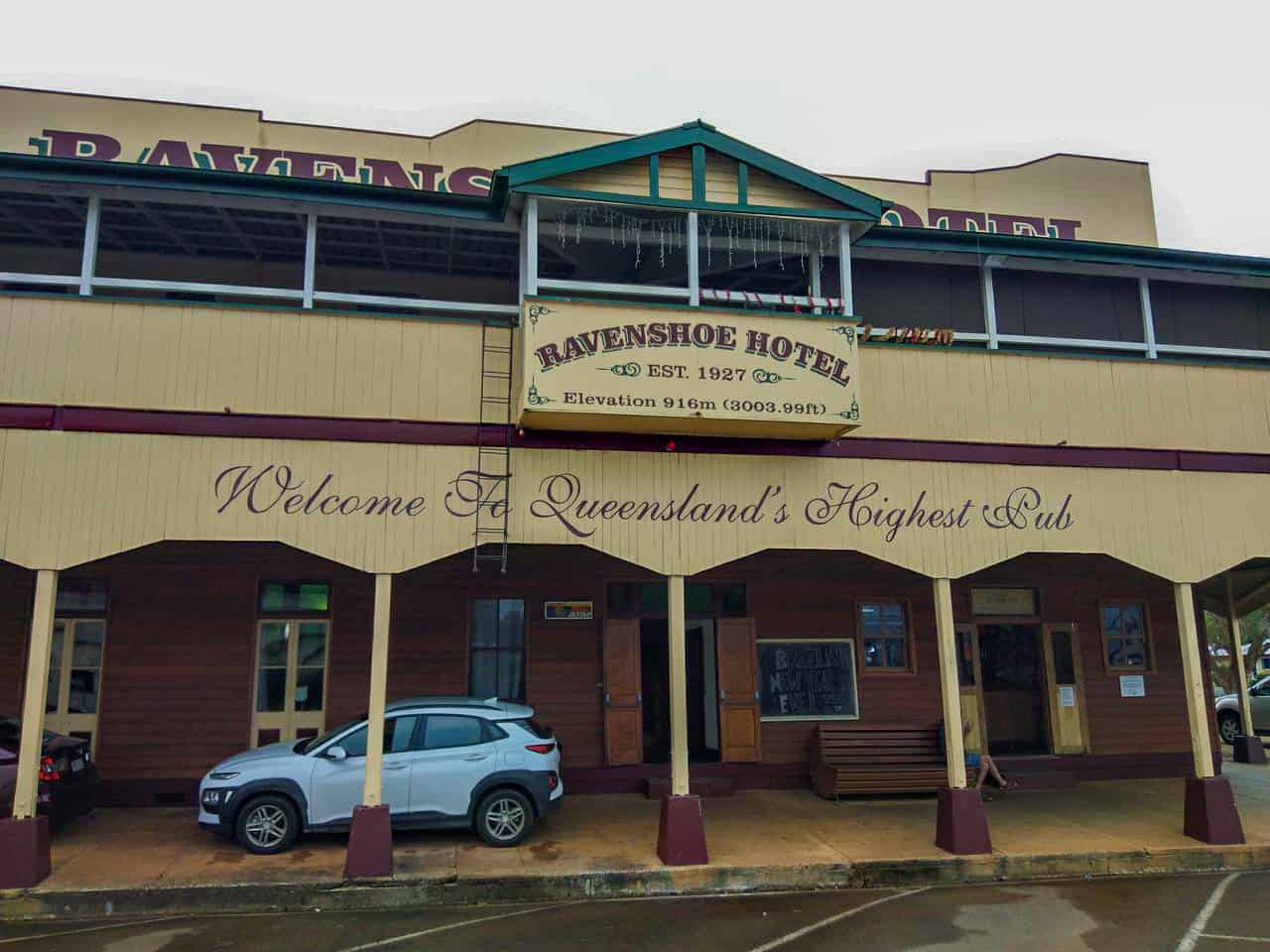 Ravenshoe is a sleepy town positioned at the southern end of the Atherton Tablelands. Walking into it's local pub The Ravenshoe Hotel is like stepping back in time. It has a very traditional feel and doesn't appear to have changed much in the past century which is a part of it's charm. Come to grab a refreshing hoppy brew here whilst soaking up some of the local vibes.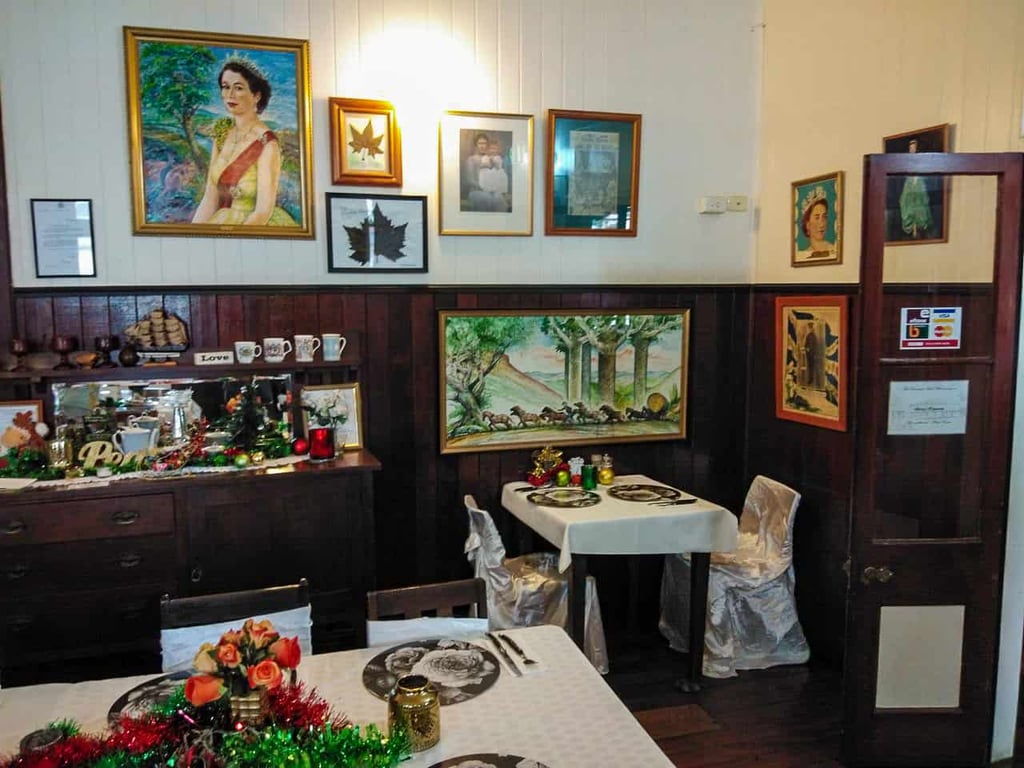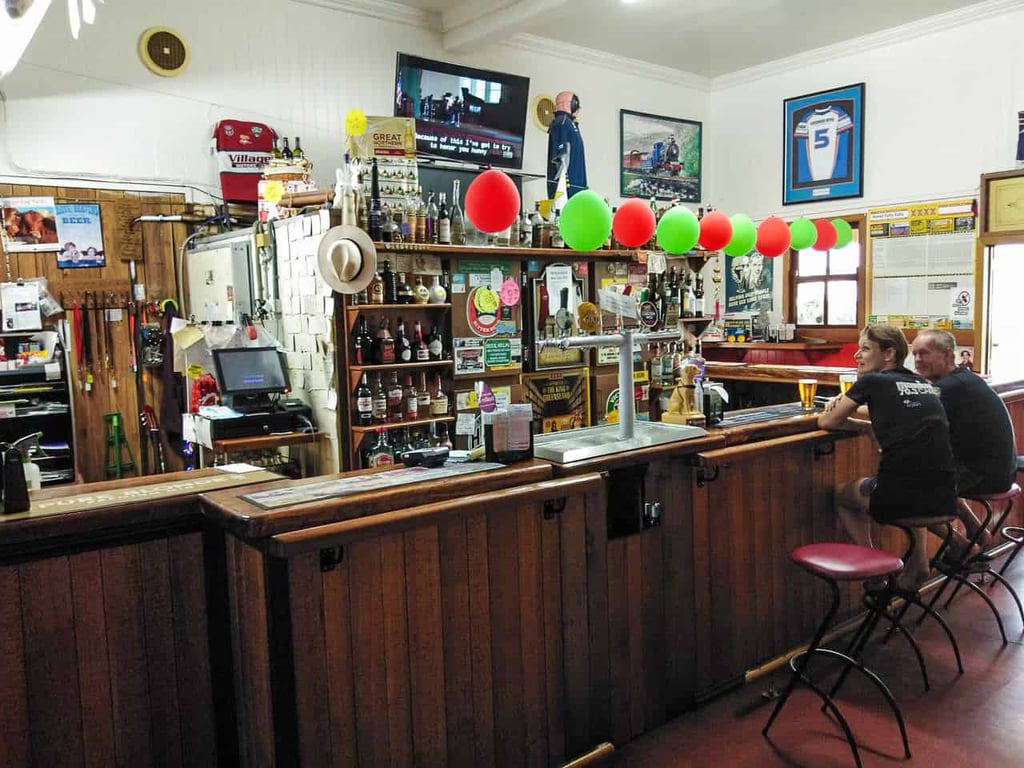 ---
11. Canoe on Tinaroo
Lake Tinaroo is a popular place for locals and visitors to get up to all kind of watersports, from kiteboarding to wakeboarding, paddleboarding to canoeing, or even fishing for a prize barramundi. And as there are no jellies, you don't have to worry about being stung in the wet season.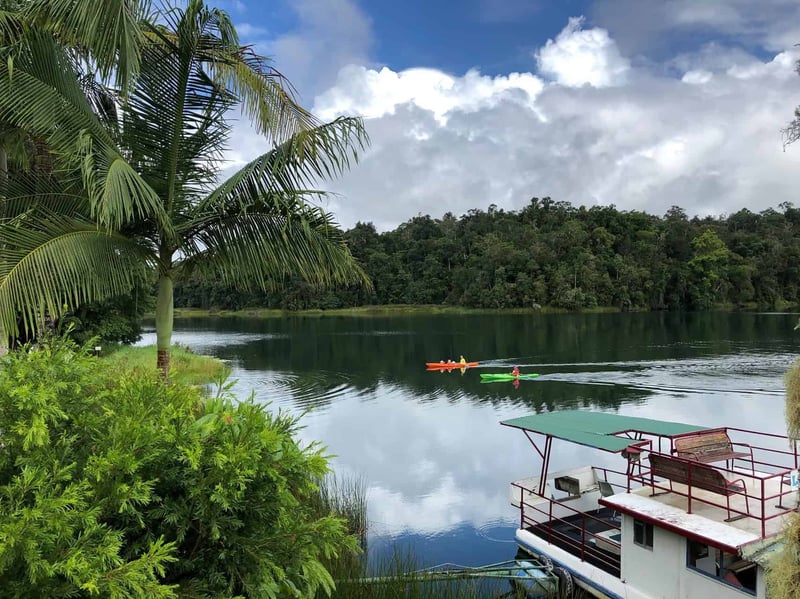 If you don't have your on canoes then you can rent them from On the Wallaby in Yungaburra or head out on one of their night wildlife canoe tours. Their rates are very reasonable and their service is really good.
Or if you fancy paddleboarding only, head to Pacific Watersports who lead sessions in a variety of locations in and around Cairns including Lake Tinaroo.
---
12. Explore the Prettiest Village in North Queensland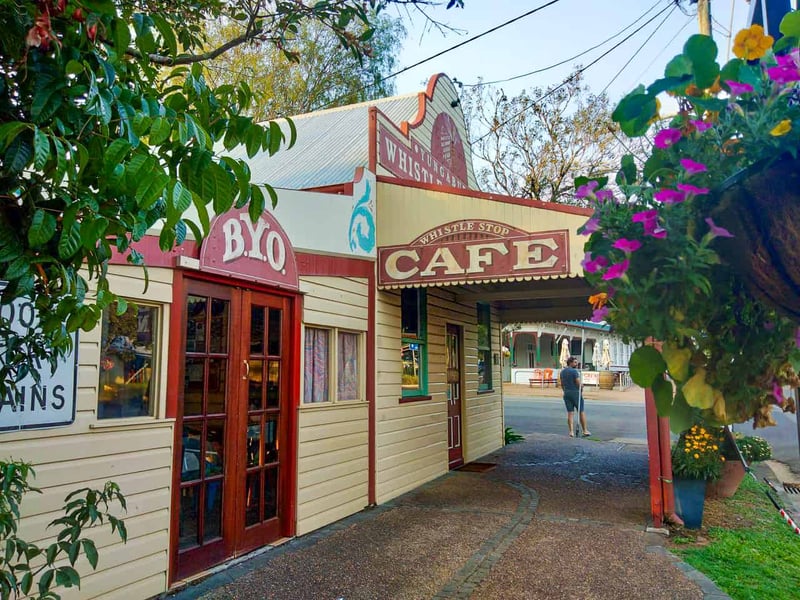 Lined with colourful flowers and heritage-listed houses, Yungaburra is a charming chocolate-box village.
Whilst it's usually lightly buzzing, I've never seen it busy. We first arrived on Christmas Day so everything was closed and it was like a ghost town, but it was nice having the place to ourselves to take pictures- it's the prettiest village I've visited in North Queensland.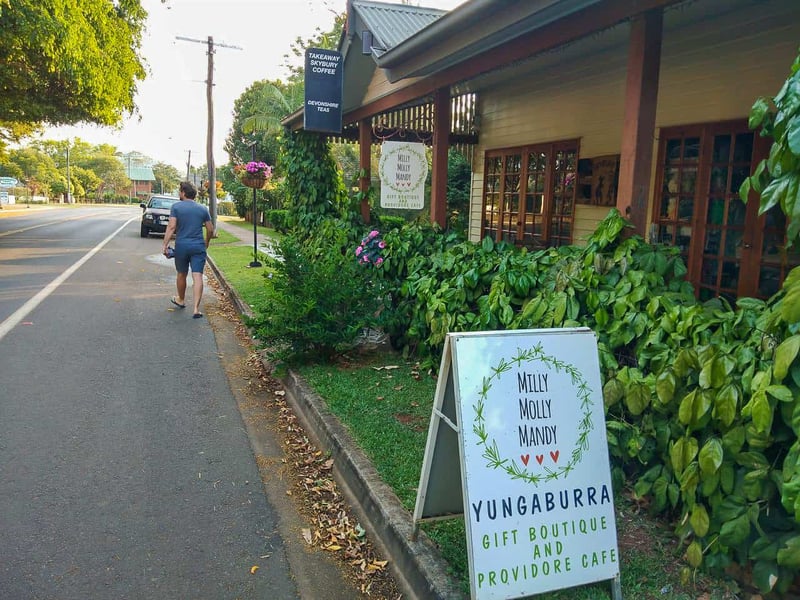 There's a few boutiques to check out, as well as a bookstore, a platypus viewing platform and some country-style cafes which offer brunch and cream teas. Yungaburra also has a small artsy following- stop by Artistree Gallery to peruse their hand-crafted goods or get creative at a workshop lead by At The Art Garage.
Another of my favourite activities here is the local 5k hike. It's really peaceful and takes you through the creek where there's some historical remains and wildlife spotting opportunities. Check out my post on great hikes in the Tablelands for more details.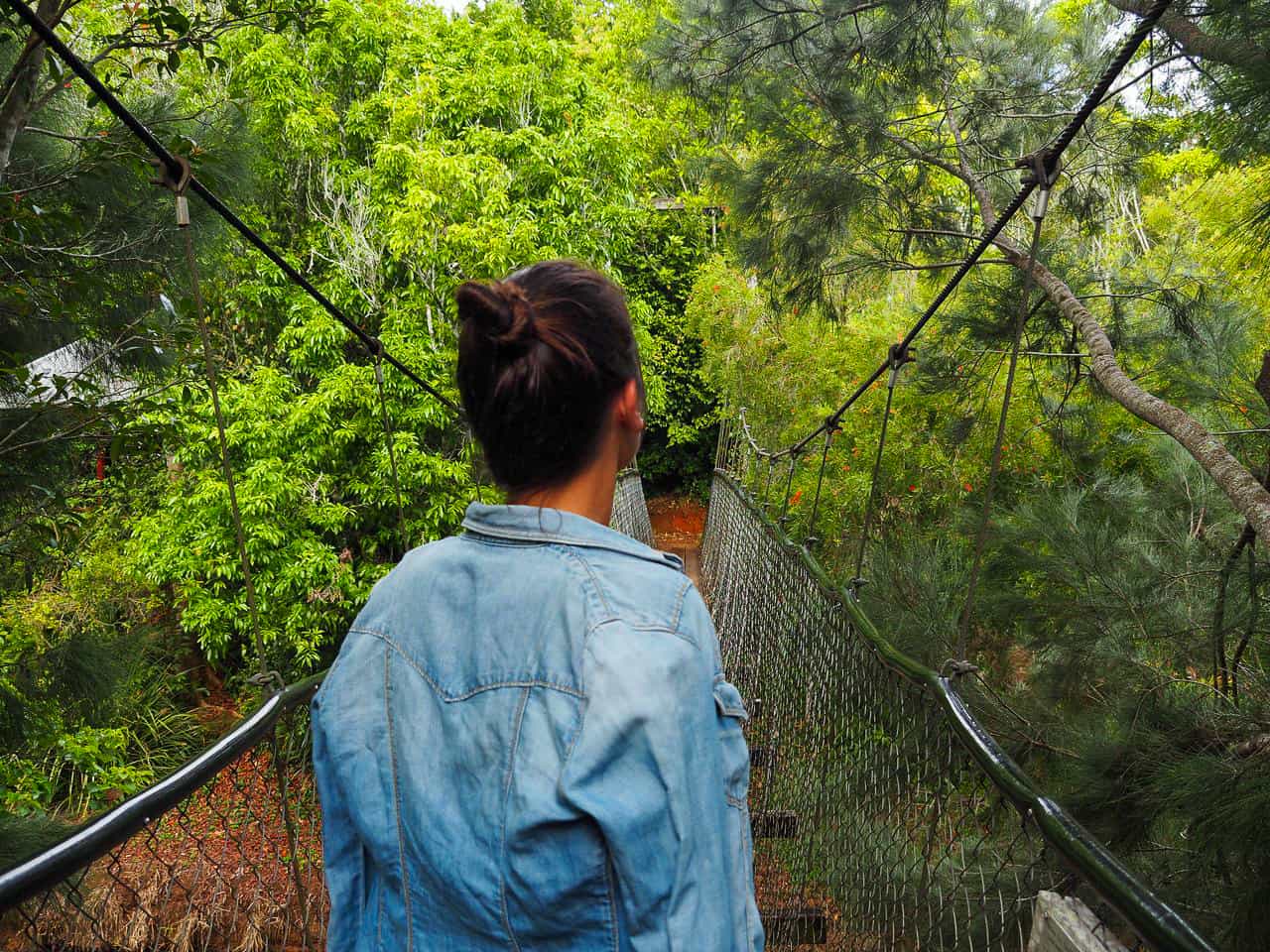 ---
13. Visit Chillagoe Caves
This is one activity that's high on my list of things to do in the Atherton Tablelands. Chillagoe Caves are a bit of a drive to get to (about 2hours from Atherton/160km) but it sounds really impressive.
These limestone caves were formed about 400 million years ago and are said to have spectacular caverns and passages, with pieces of Aboriginal rock art and a mining site. There are guided tours available with a ranger (tickets must be purchased in advance- see here for deets) and self-guided options too.
---
14. Have a Tipple at Australia's Rum Distillery of the Year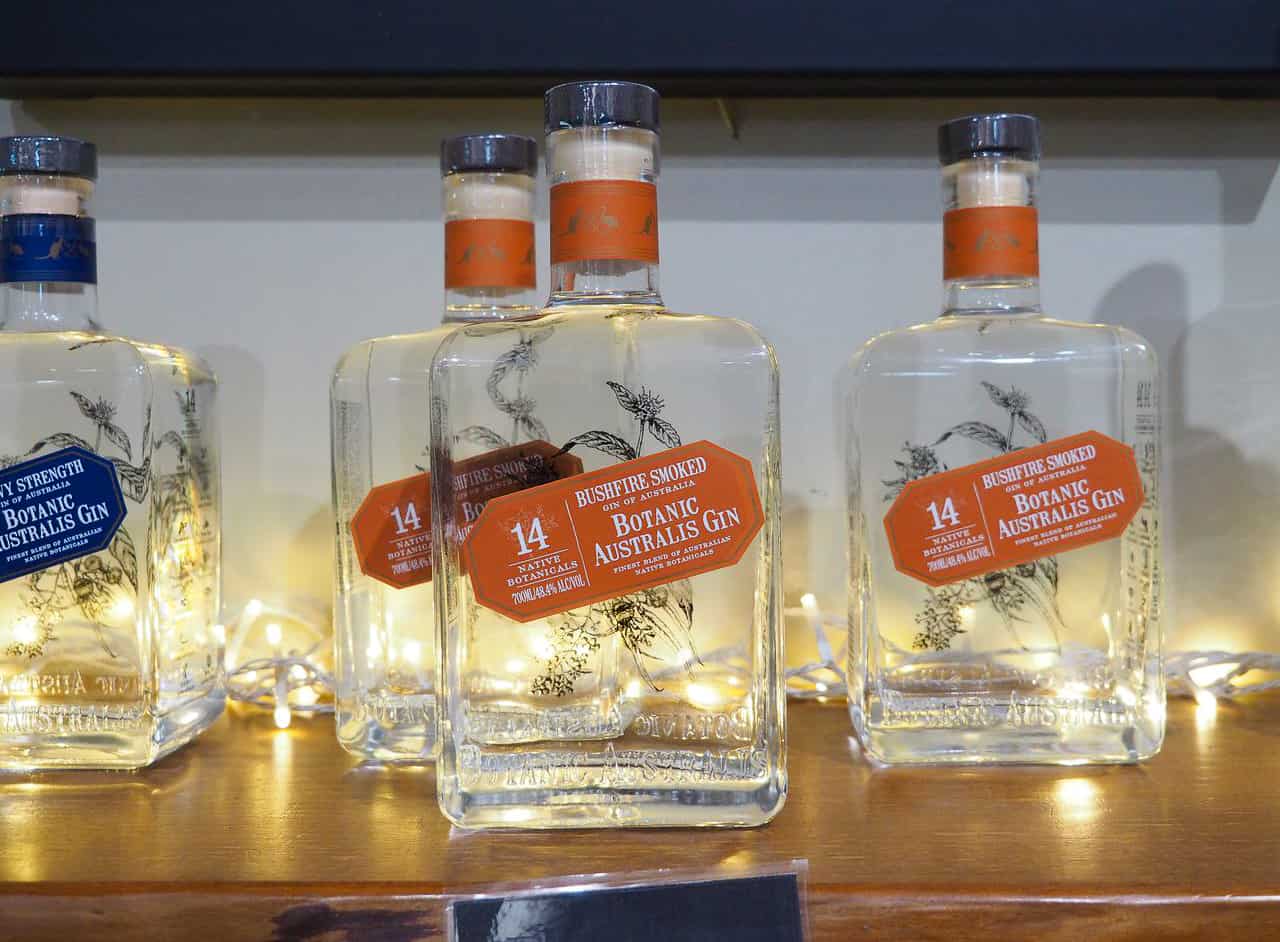 The Sailor is an ex-bartender and appreciates a good sip of rum (as do I) and at Christmas we weren't going to let this place slide.
Mount Uncle is North Queensland's first and only distillery and has won a series of awards for its spirits. Set on a banana plantation, the location is peacefully rural and all ingredients are sourced from their farm as well as other local growers.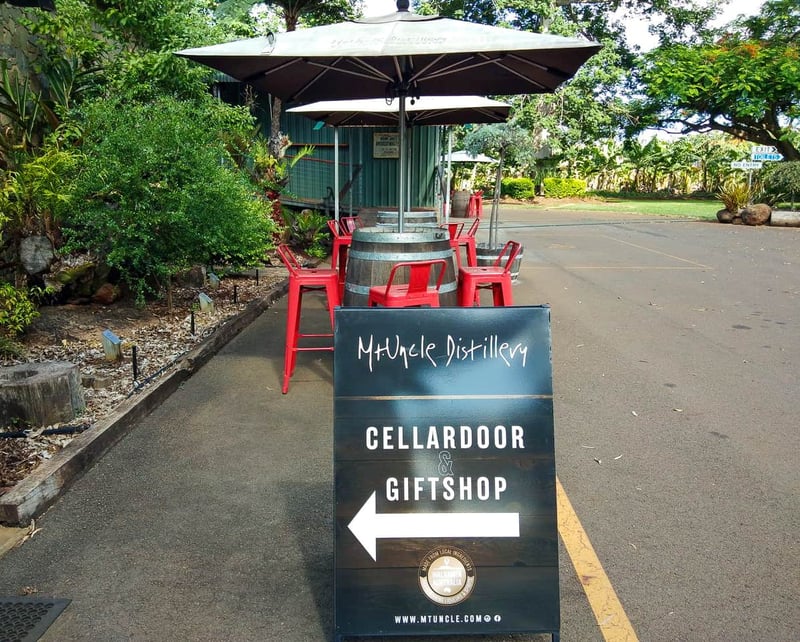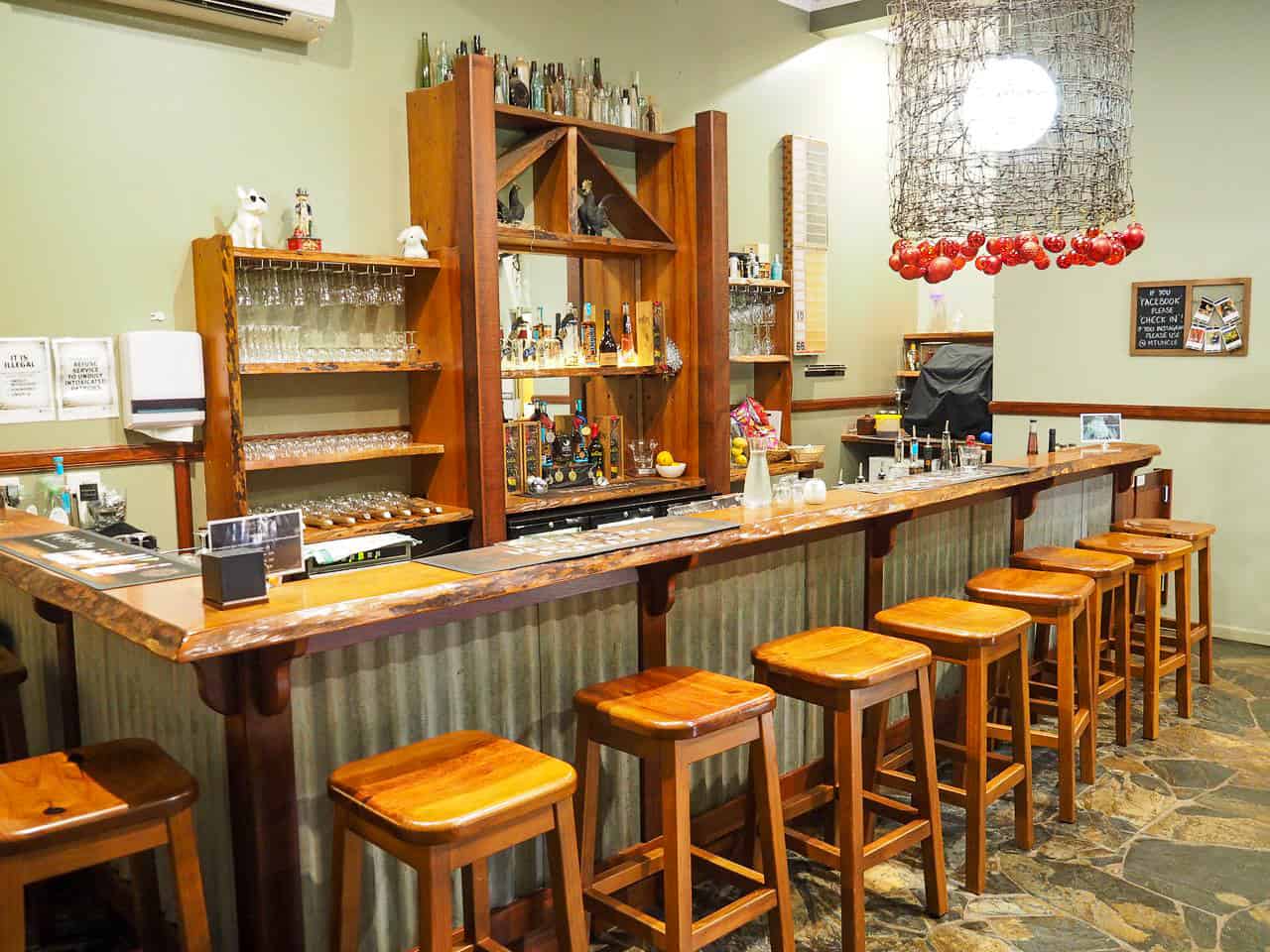 We popped in for a cheeky tipple in their tasting room and shared a combo of 6 – which included 3 gins, two rums and 1 whiskey, and we were told a bit of spiel about them. I even got a homemade Bloody Mary mix sample on the house to go with my gin which was spicy and delicious.
I particularly enjoyed the Bushfire Smoked Gin which was created by accident when a few botanicals got smoked from a local bushfire. The Sailor's favourite was the Iridium Gold Rum, though we do prefer it a bit sweeter for sipping only.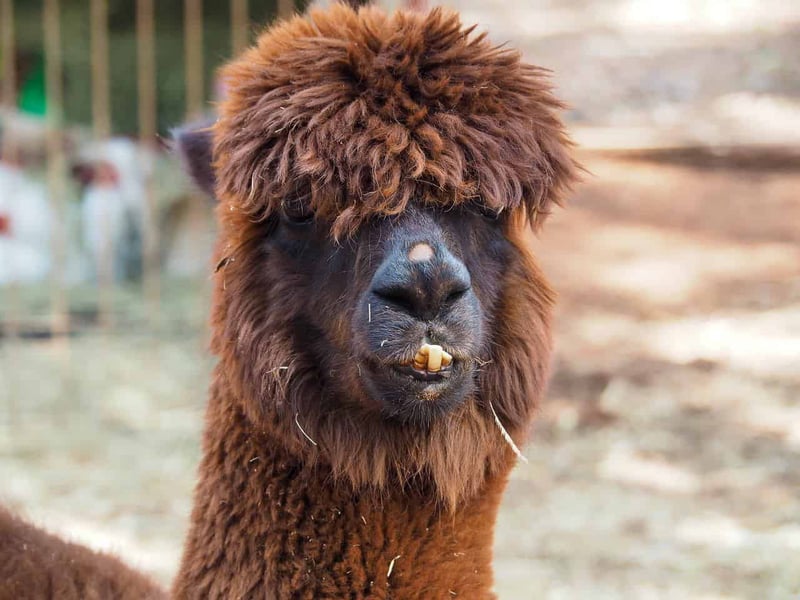 It's a real shame that visitors are not able to look around the distillery, which would have made the experience much more enjoyable. However you're free to visit their resident alpacas and farm afterwards!
---
15. Climb Queensland's Highest Mountain!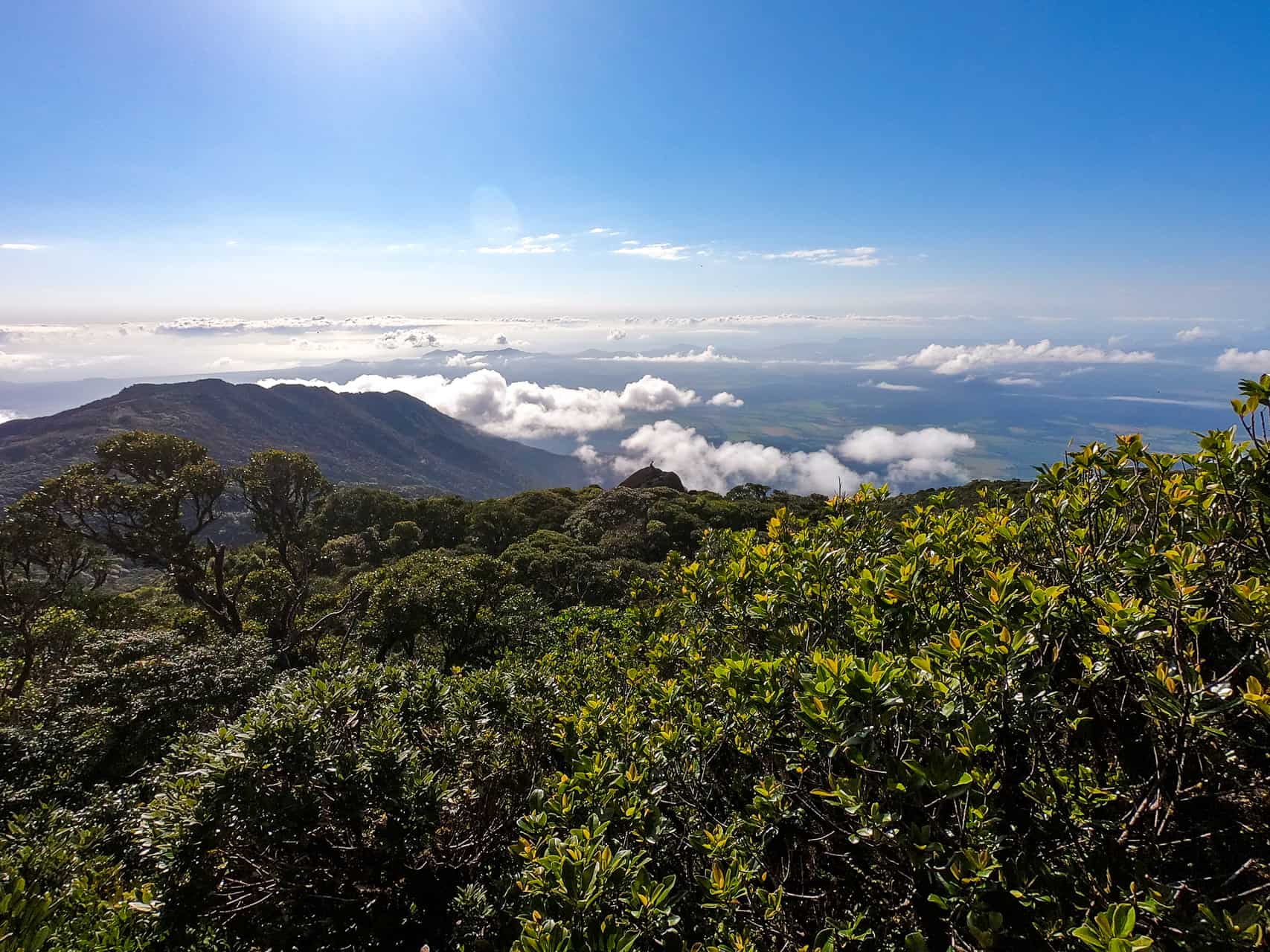 Not for the faint hearted but a dream for adventurers!
Mount Bartle Frere takes a bit of preparation and a lot of resilience, however it was by far the most rewarding hike I've ever been on. The phrase 'it's not the mountain we conquer but ourselves' is very accurate of this experience, with epic views at the top.
For more info, see my detailed guide and lowdown.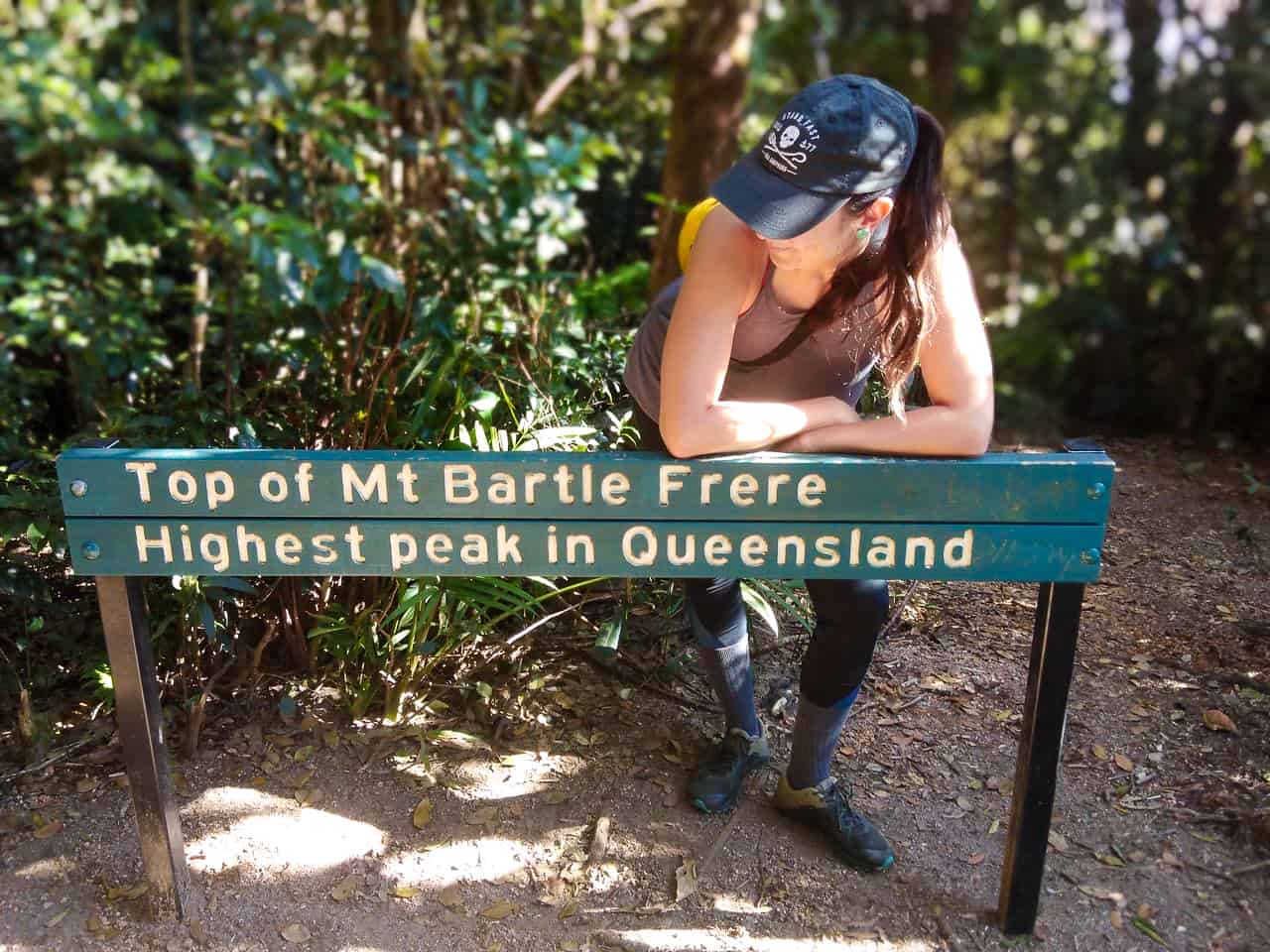 * * *
I'm sure you'd agree that there's plenty of things to see and do in the Atherton Tablelands. It's such a special part of the country and so easily accessible from Cairns. You could easily spend a week or two holidaying here, or combine it with some other cool places in the region.
If you're sticking around and need some inspiration on some other must-see spots, check out my travel guides on Cairns, Port Douglas and the Daintree Rainforest.
Otherwise don't be shy to ask me a question below, or comment and share your favourite experiences or thoughts on the Atherton Tablelands.
---
Like it? Pin it for later!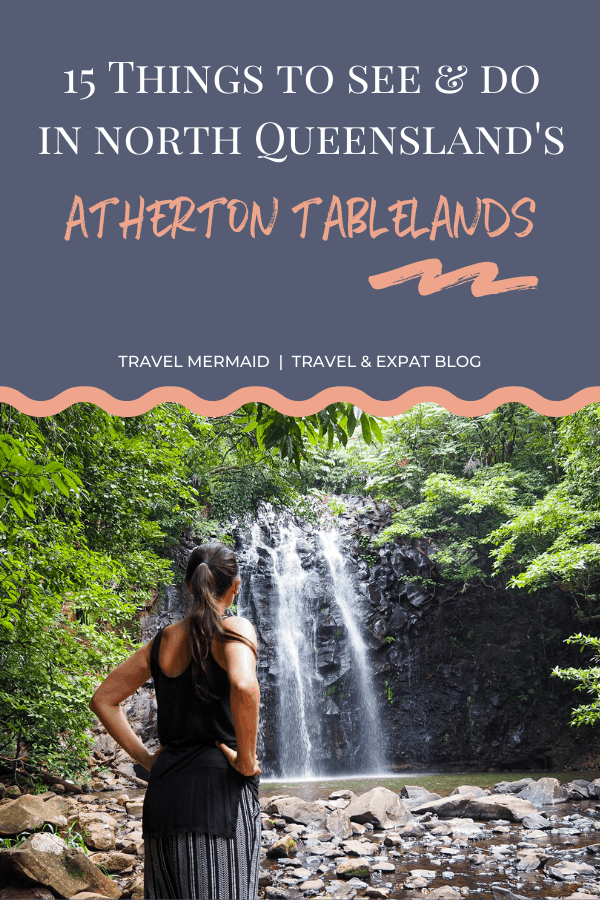 XOXO