With thousands-of-years old trails engraved by Indigenous Australians, to routes blazed by prospectors over 100 years ago, there's a whole myriad of hikes in the Atherton Tablelands. As Port Douglas locals we've continued returning to this gorgeous highlands the past couple of years and there's no end to the offerings- there's a crazy amount of trails here! In fact, it offers the highest concentration of hikes out of anywhere in FNQ.
The area is a bit of a hotspot for adventurers because it has some epic mountains and many challenging treks, including the beast that is Queensland's highest mountain, Bartle Frere. But if you're not out to bust a limb today then don't worry, there's plenty of easier walks here too.
In this post I'll be covering a range of hikes that I've really enjoyed in the Atherton Tablelands, from easier 3k strolls to very difficult two-dayers. There's a combination of highlights, whether it be a waterfall, historic remnants, wildlife, mossy rainforests, or epic views. Hope you have a blast!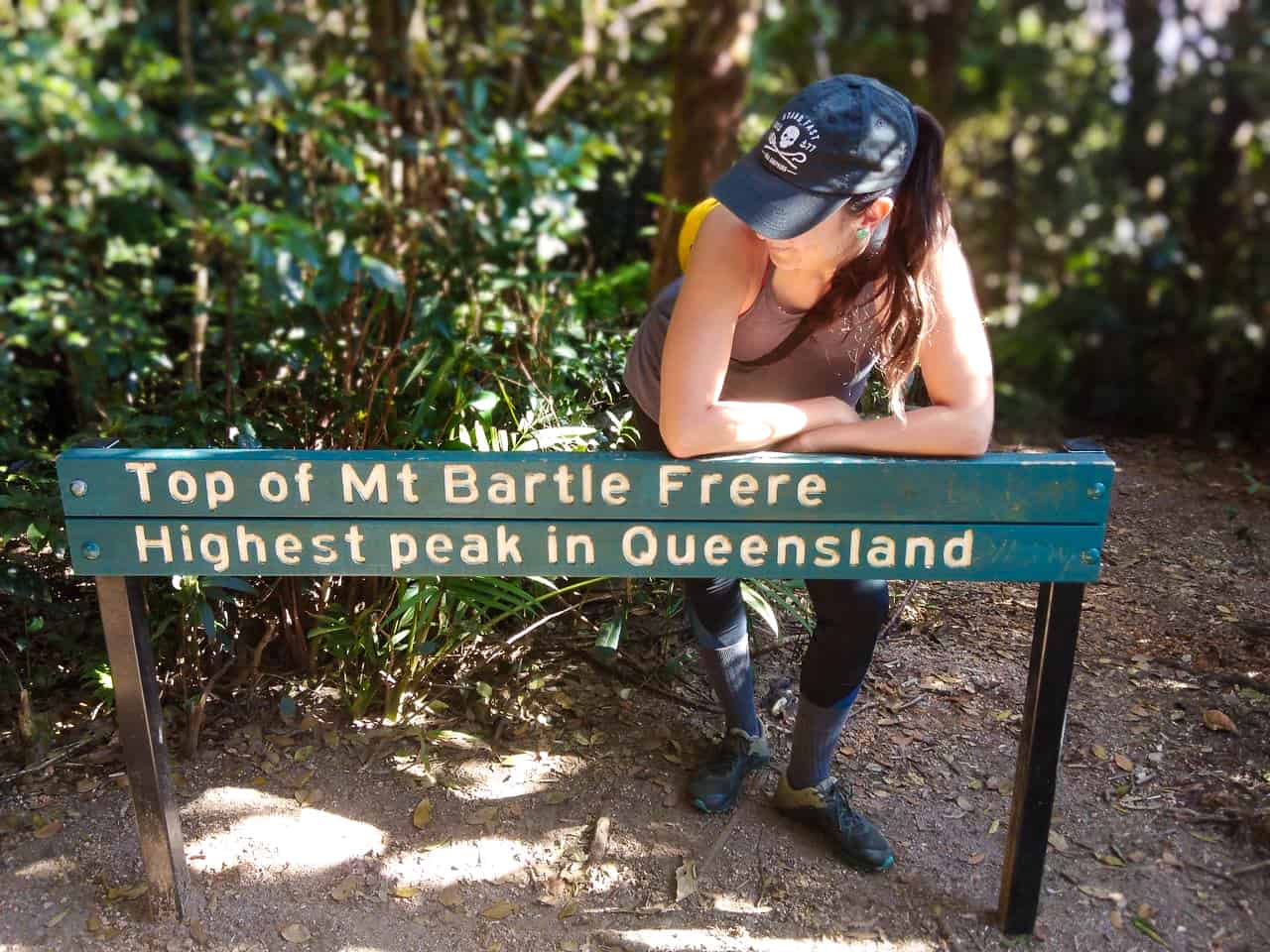 ---
How To Get To The Hikes in the Atherton Tablelands
The Atherton Tablelands spans about 65'000 square meters so the area's huge and it takes about 1.5 hours to drive from north to south. Due to it's remoteness and lack of public transport, unless you're staying within walking distance then you'll need a car. There may be gravel roads leading up to some remote trails but we've been able to access them all in our standard 2WD.
If you need to hire a car from Cairns then I'd recommend Cruising Car Rental which I've used a few times. Their rates per day are really good, there's no hidden fees and we've always had a good experience with them.
---
Atherton Tablelands Hikes Map
The hikes I've included in this post start from Mareeba and go all the way down to Herberton. To give you a clear visual, I've marked each trailhead on this map which you can also use as driving directions from your phone. Just tap the top right icon then it'll open up on Google Maps. 🤟🏼
Although technically on the Atherton Tablelands, I've not included hikes around Kuranda's Barron Gorge National Park in this article as the area feels like more of an extension of Cairns (it's only a half hour drive away). But check out my post on hikes in Cairns if you want to see the goodies on offer there.
---
Hikes in the Atherton Tablelands
---
1. Lake Barrine (5k circuit/1.5hrs/easy)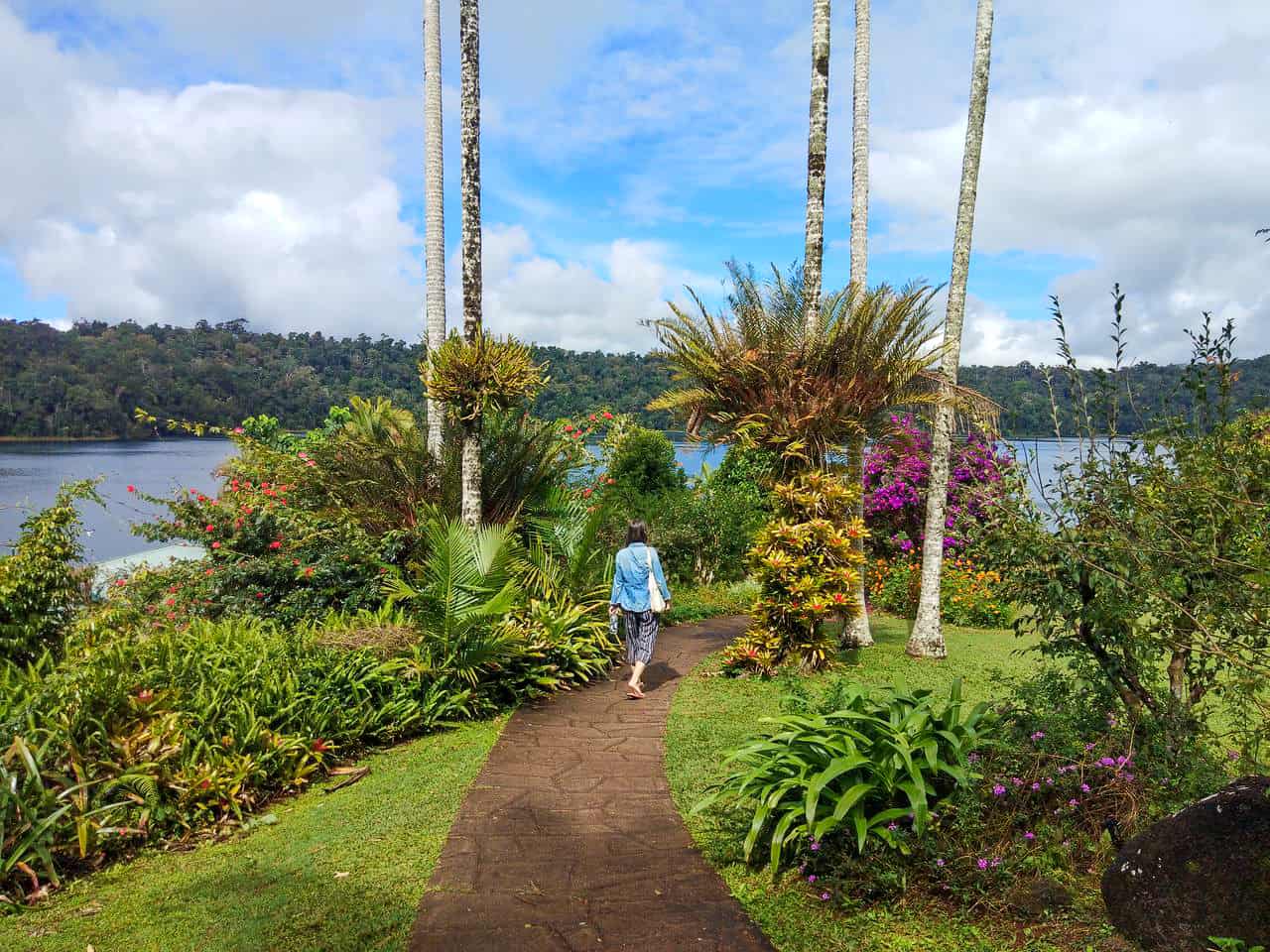 This idyllic crater lake was formed ten thousand years ago when a violent maar volcano exploded and then filled with water. The track itself is an easy and flat circuit around the lake, offering pleasing views of the century old teahouse.
The Lake Barrine circuit is very doable as a day trip from Cairns if you're keen to stretch your legs in peaceful surroundings, with the added bonus of having a restaurant on your doorstep. I love coming here whenever I visit the Tablelands, if only to sit admiring the views whilst I cane a Devonshire cream tea! They also offer an extensive breakfast and food lunch menu, as well as a licensed bar in case it's 12 o'clock somewhere.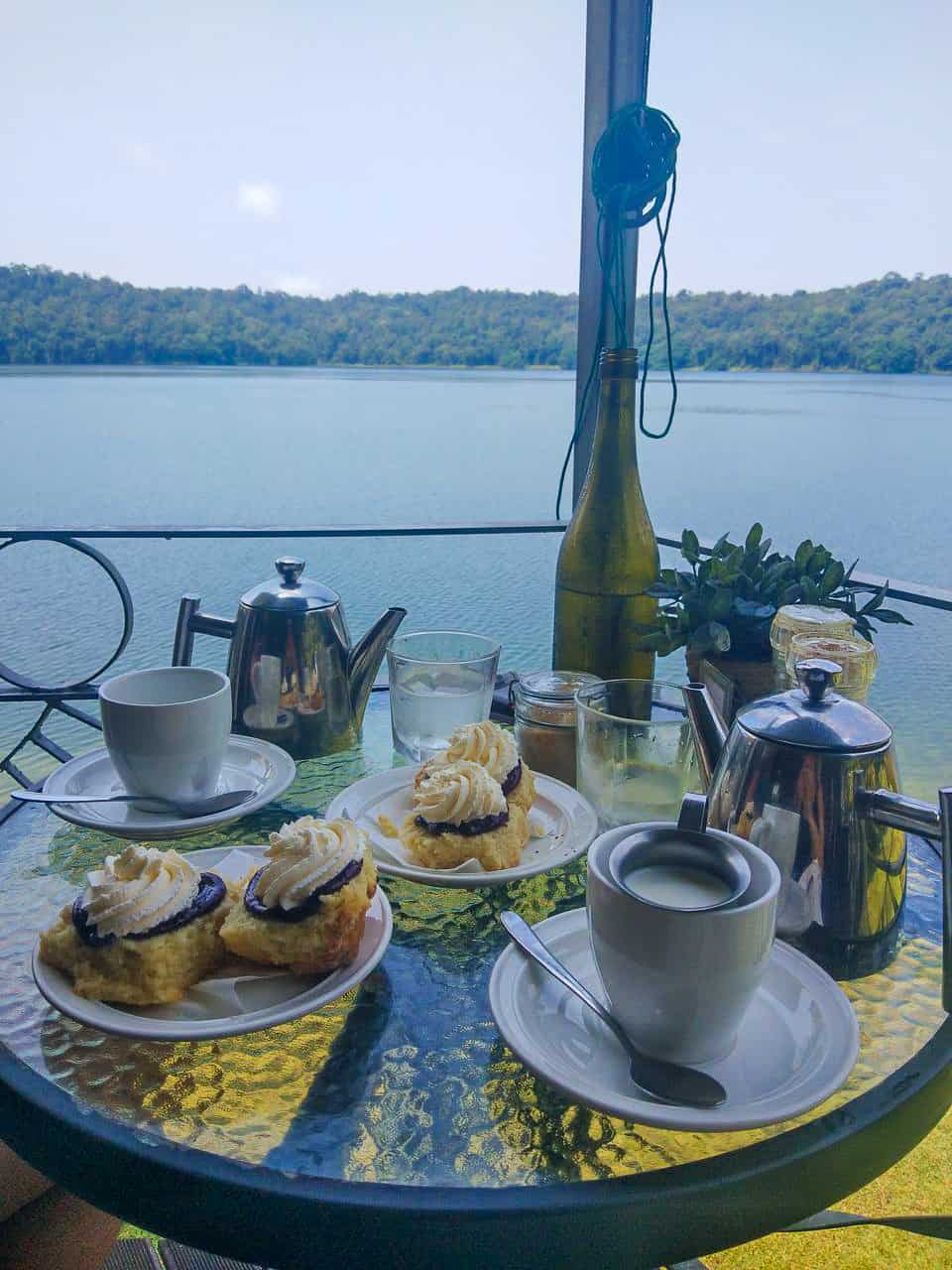 To Start: park up at the designated car park just before the teahouse and follow the path down to the lake. Bear left and you'll see a sign to the trailhead.
In 80 meters you'll pass huge twin kauri pines– The Atherton Tablelands used to house many of these impressive trees, until they were sadly logged extensively for timber prior to the 1950's. Then simply continue clockwise along this easy-peasy dirt trail, keeping an eye out for musky rat-kangaroos who may be foraging for fruit on the forest floor.
Make your day even more awesome by… stopping around the corner to see the heritage-listed Curtain Fig Tree before driving to Yungaburra, the prettiest village I've seen in North Queensland. Take a look inside its small offering of boutique stores, or stop to spot the elusive platypus at their viewing platform.
Fancy a different reward?
If you've already trekked Lake Barrine then it's sister crater lake down the road – Lake Eacham offers a similar 6k walking track. It doesn't have a teahouse on site but your hikers reward is taking a leisurely swim in its waterhole which is considered safe.
---
2. Torpedo Bay – Lake Tinaroo (8k circuit/2.5hrs/moderate)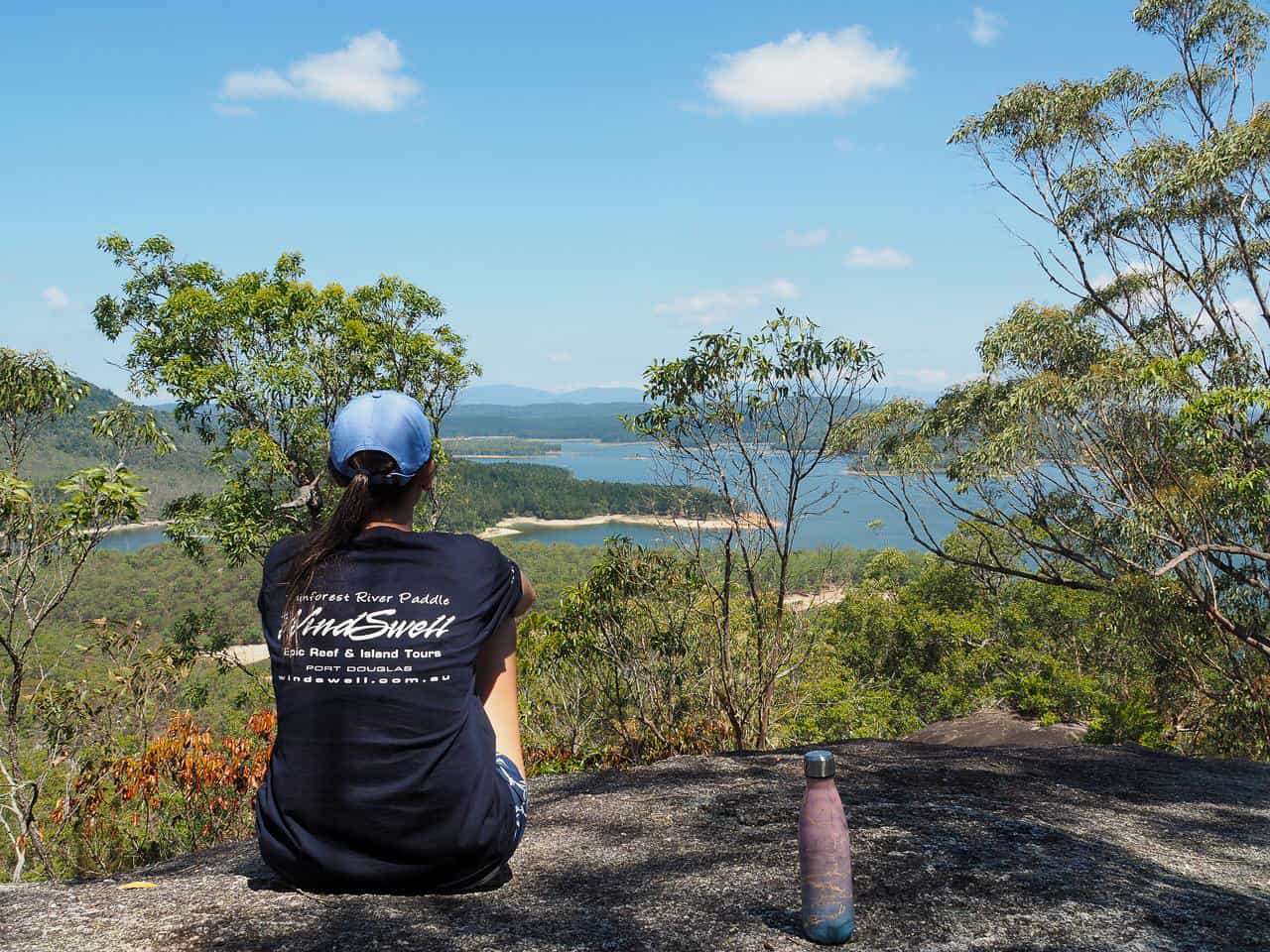 Torpedo Bay is located in the Danbulla South Forest Reserve, just north of Lake Tinaroo which is a popular spot for watersports, camping and fishing.
The first hour is an energetic hike to the the summit where you're prized with a number of places to stop and soak up gorgeous views of Tinaroo and the Tablelands. There's also the option to take a dip in the lake when you're done which will sound very tempting if doing this hike in summer! This walk was really peaceful when we came and we didn't see anyone else on the trail, although it was Christmas Eve.
Did you know…
Torpedo Bay used to be an army training ground in World War II. As the Japanese were rapidly advancing and made it to New Guinea in 1942, Aussie troops came here to train in jungle warfare to prepare for the conditions they might encounter across the pond. At the end of this hike you'll see a warning sign that says
'unexploded ammunition may be found in this area, do not handle any suspicious items'
 so do be mindful of that. The army were here for 2.5 years.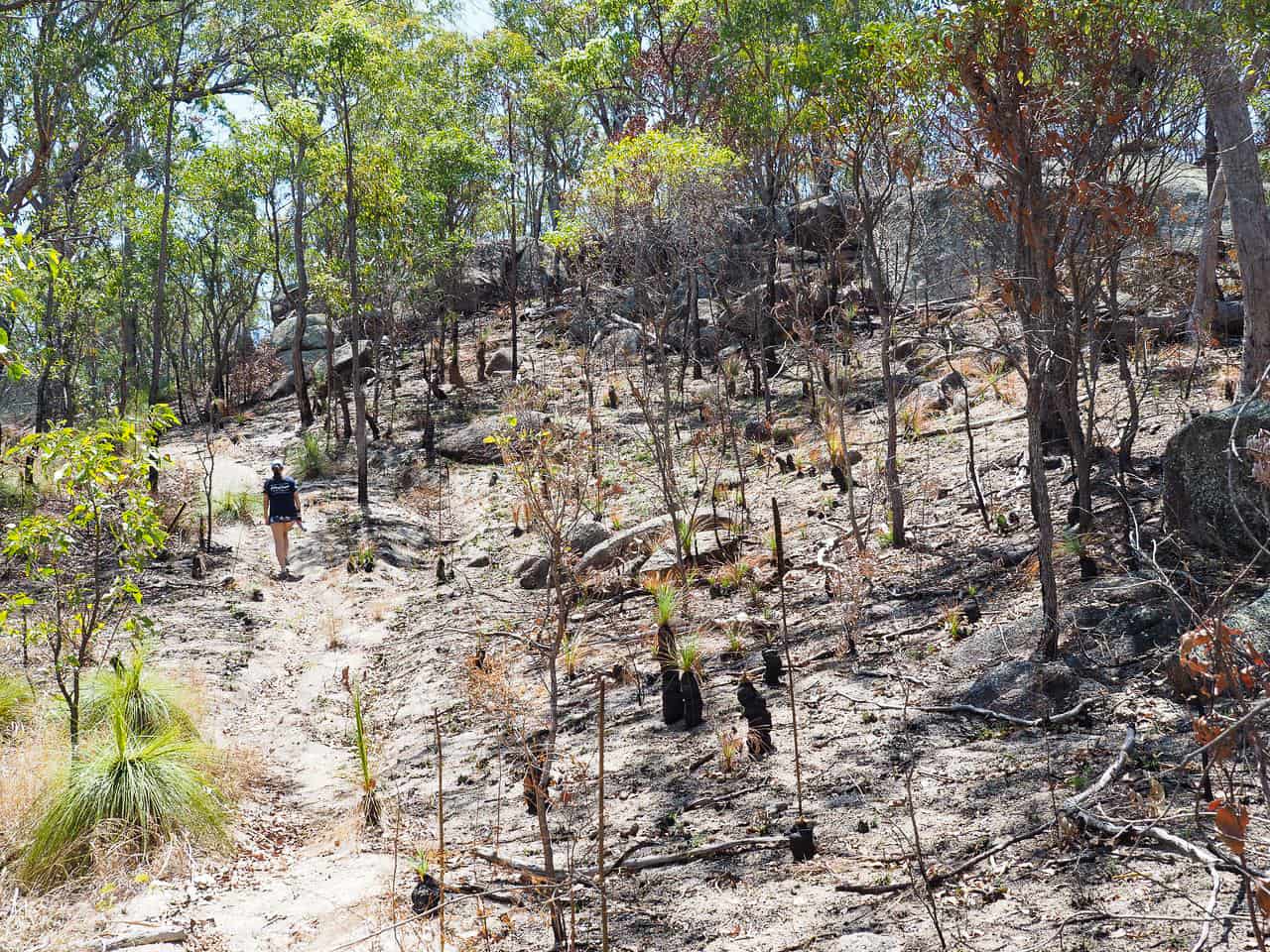 There's 3 entry points into the trail but I'd recommend the one we took. To start, head north towards Camp Barrabadeen and about 100 meters beforehand there's a sign to the walking track. There's enough space across the road to park a couple of cars.
The track is quite well-trodden so just follow it through. It's quite steep too so if you're not used to uphill walks then you'll probably be feeling it quite a bit! There was a bit of fire hazard reduction going on not long before we visited in December '19, so whilst the palm and eucalyptus trees were still in tact, a lot of the undergrowth was burnt and smelt smokey.
Further up are a number of huge boulders, and after about 30 minutes there's a flatter one which is a great spot to stop and admire views of the lake. Ahh- lap it up.
Despite it's name, Lake Tinaroo is not actually a lake but a man-made reservoir. This portion of the Barron River was dammed in 1952 to supply water to nearby crops, though now it also provides water to local towns. Underneath there used to a small village called Kulara and an old railway line that occasionally makes an appearance when the water is low.⁠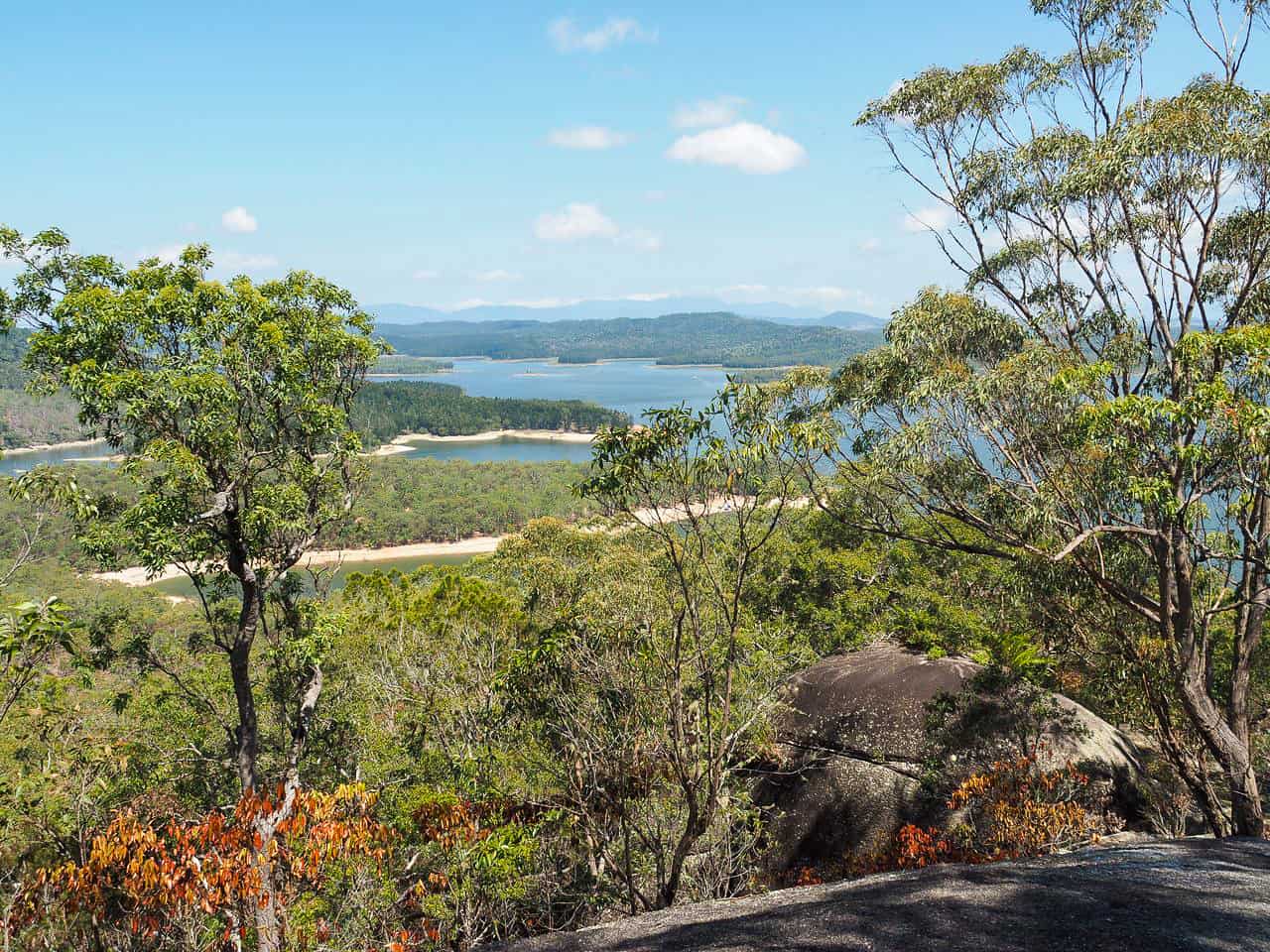 From there, head back onto the path and climb through these two huge rocks to continue on the track.
After another 1k traipsing the ridge, you'll find a handwritten sign on a tree that says 'River to Moon'. Follow it for scenic views of Mareeba and the Great Dividing Ranges.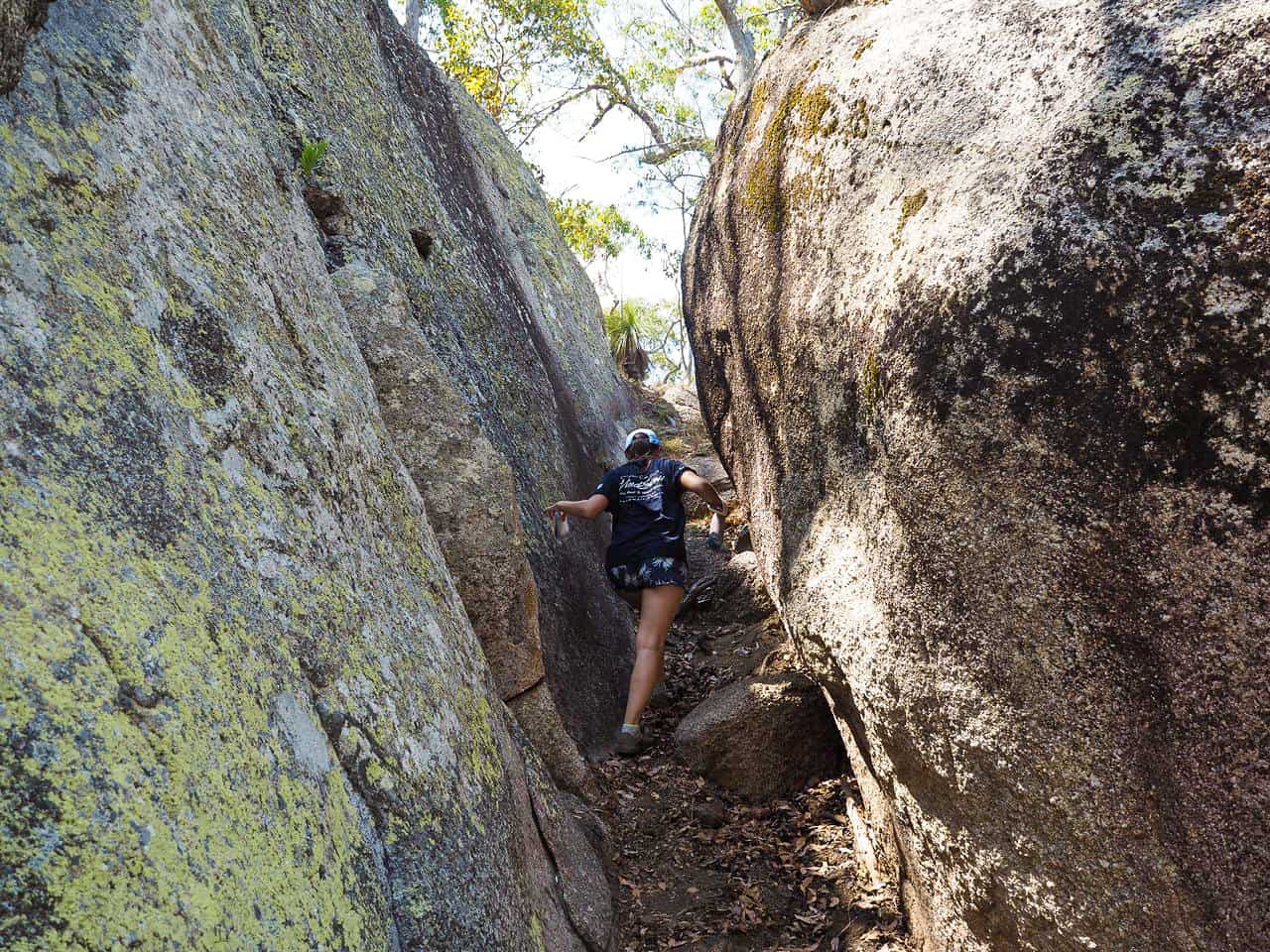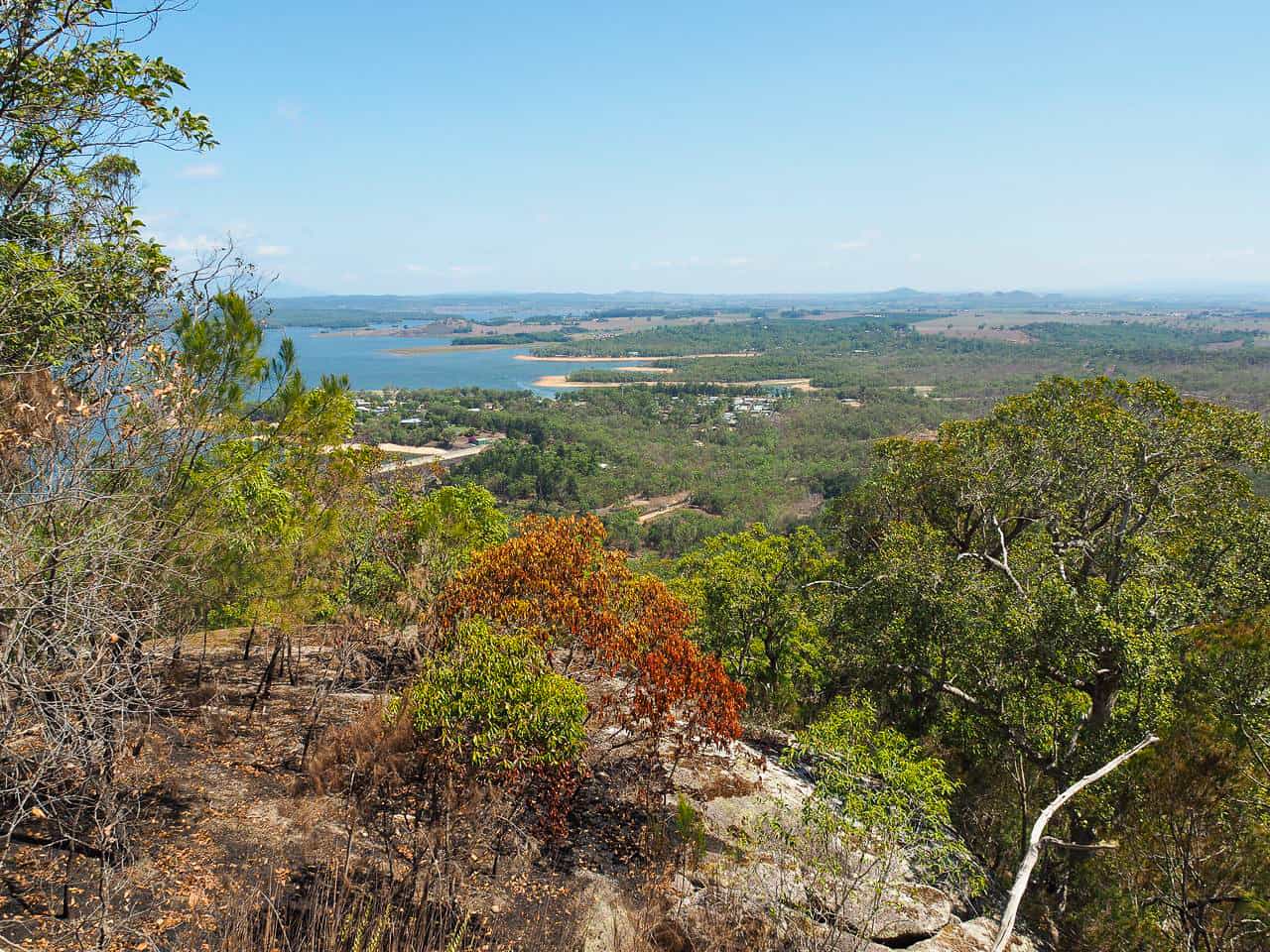 Retrace your steps to the main track and then it'll start to lead downhill for about an hour- it can get quite steep and slippery here so good hiking shoes are helpful. For the last 20 minutes you'll exit to the road, finishing the loop with a bit more uphill to your car.
Tip: As the trail is quite exposed to the sun, come prepared. Start early in summer to avoid too much midday sun and take 2 litres of water per person.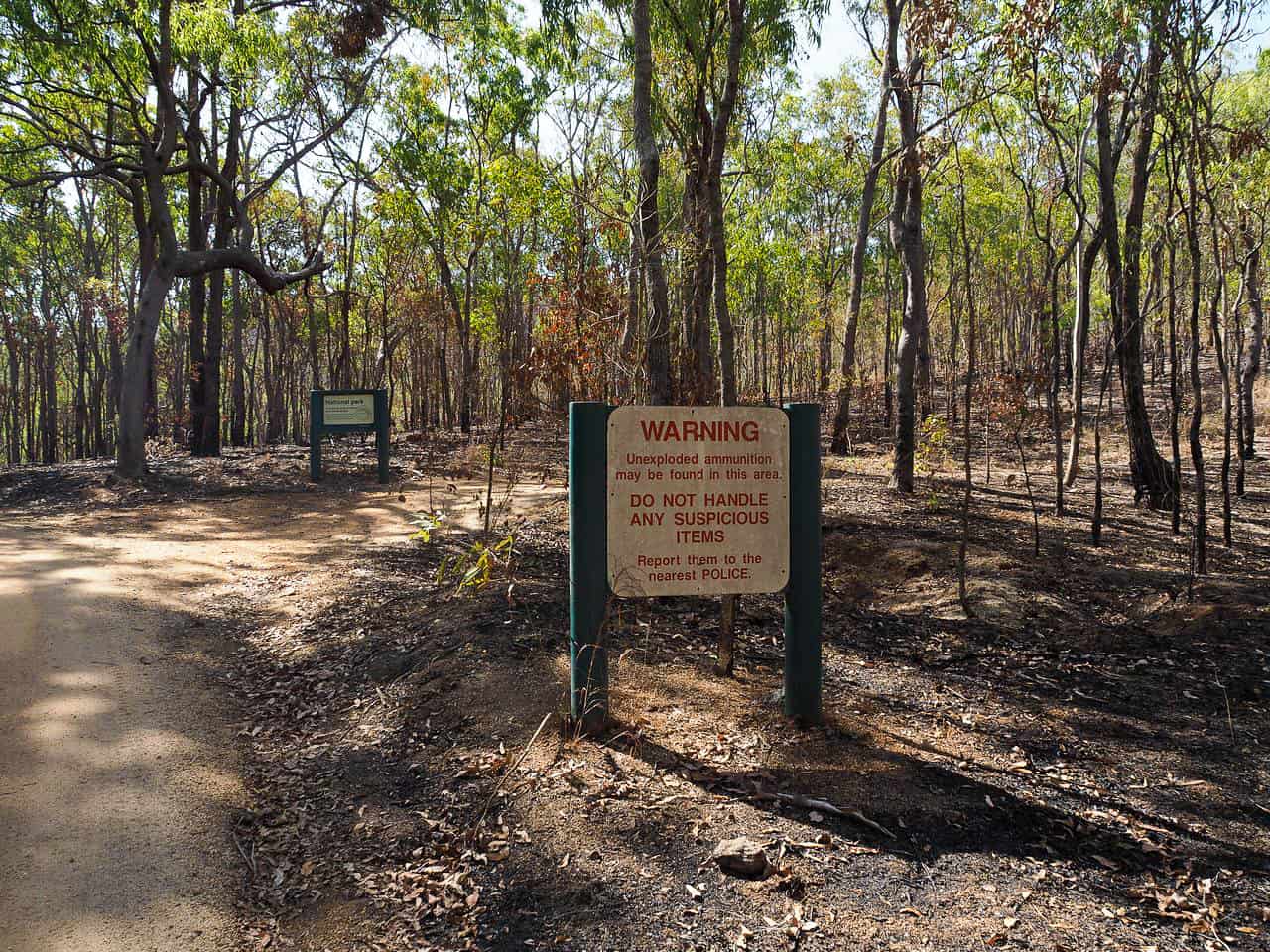 Alternative Atherton Tablelands Hikes Nearby
There are a number of hikes around Lake Tinaroo. A couple that sparked my interest were:
Downfall Creek Regeneration Walk (5.2k return/1.5hrs/easy)
This is a flat walk along the edge of Lake Tinaroo that passes through regenerated rainforest, once used for dairy farming before the dam was built. To start, head to Downfall Creek Camping Area and the walk starts at the carpark. Follow the path one way to Kauri Creek Camping Reserve before continuing on to the Day Use Area over the bridge, and then make your return walk.
Kauri Creek (11.5k semi-circuit/2.5hrs/moderate)
Note: You can combine Downfall Creek walk with this one to make a really long walk as they're connected.
To start, head to Kauri Creek and begin the track at the carpark. Walk through the broad pine forest and after 500m, take a small detour to your left to see the Red Cedar Tree with a huge buttress. Then continue along the main path and you'll soon come to a wooden footbridge where the loop trail begins into the rainforest. Follow the circuit until you arrive back at the start and proceed with this return leg.
---
3. Granite Gorge – Mareeba (2-3k circuit/1.5hrs/easy)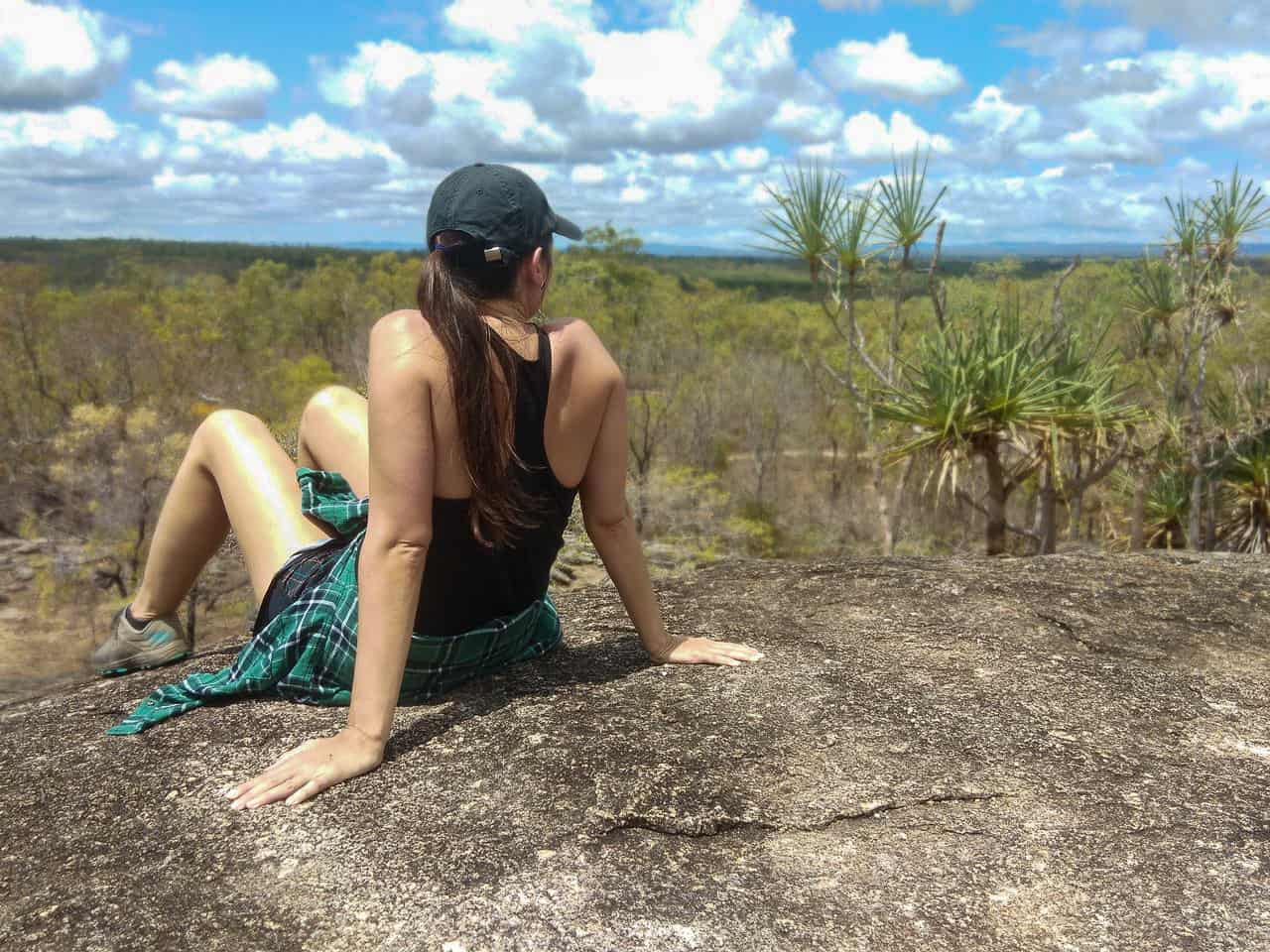 This is one of the shortest hikes on the list but one of my favourites in the Atherton Tablelands. Granite Gorge not only offers serene savannah like scenery but it's home to a small colony of endangered Mareeba Rock Wallabies. These cute marsupials were identified as a new rare species in 1996 so this is the only place you can see them in Australia, incredible!
We stayed at the cabins here for a coupe of nights and the setting was really idyllic. For a small entry fee, non-guests are welcome to explore the hiking trail and feed the wallabies, reception provide bags of dry food for $1 and a map.
The shortest circuit is 1k, but I'd recommend taking the longer 2-3k track where you'll get to walk through the low lying Eucalypt forest.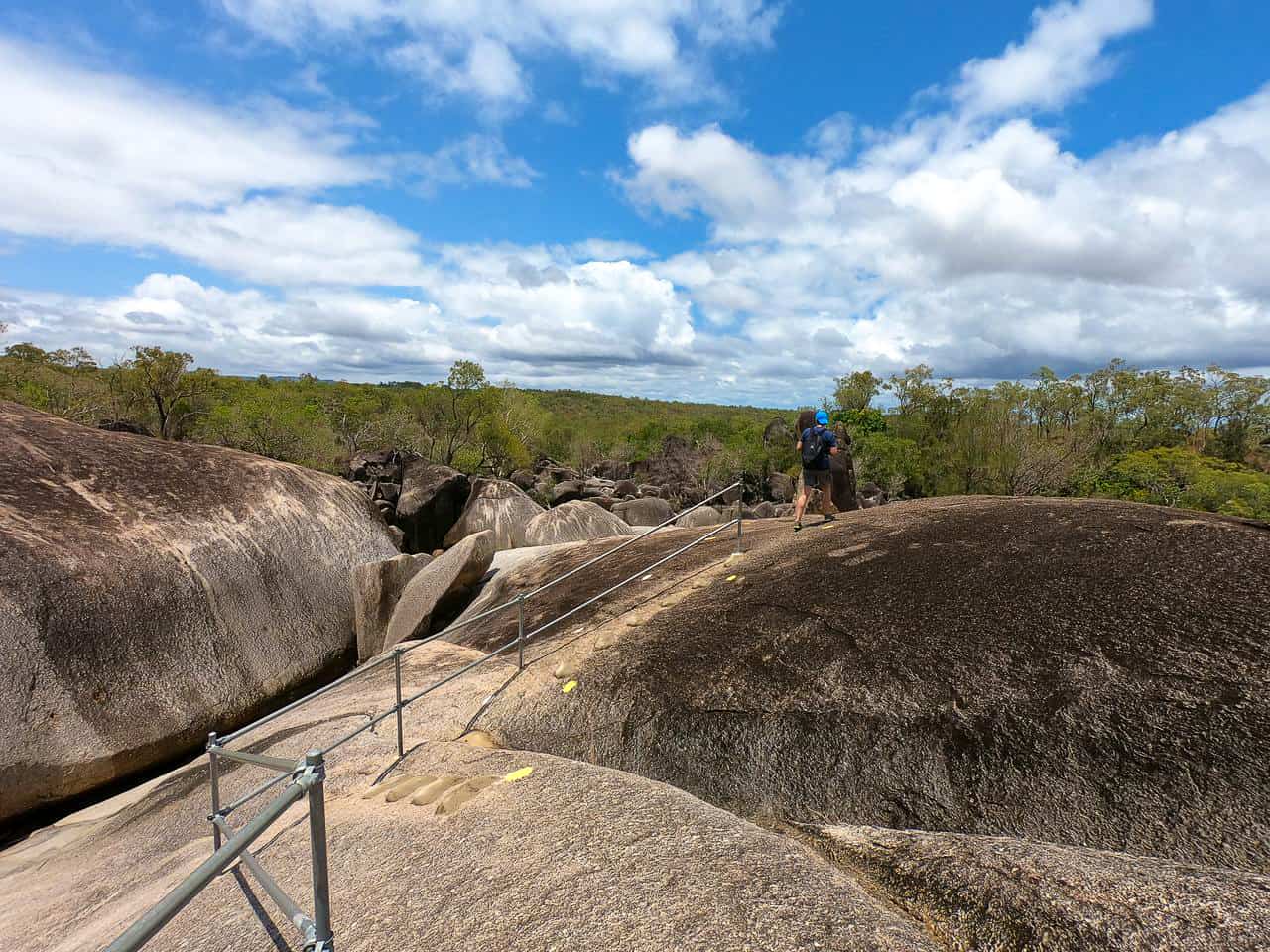 To start: head to reception and they'll guide you to the start of the trail which is around the corner. The track is more like a nature walk and for most of it you'll be walking over giant granite boulders, which is pretty easy as they've added a hand rail and steps in some places. There's also a small croc-free swimming hole if you get hot and fancy a dip or picnicking for the day.
If you want to find out more about staying here or other accommodation I'd recommend in the Tablelands, check out my article.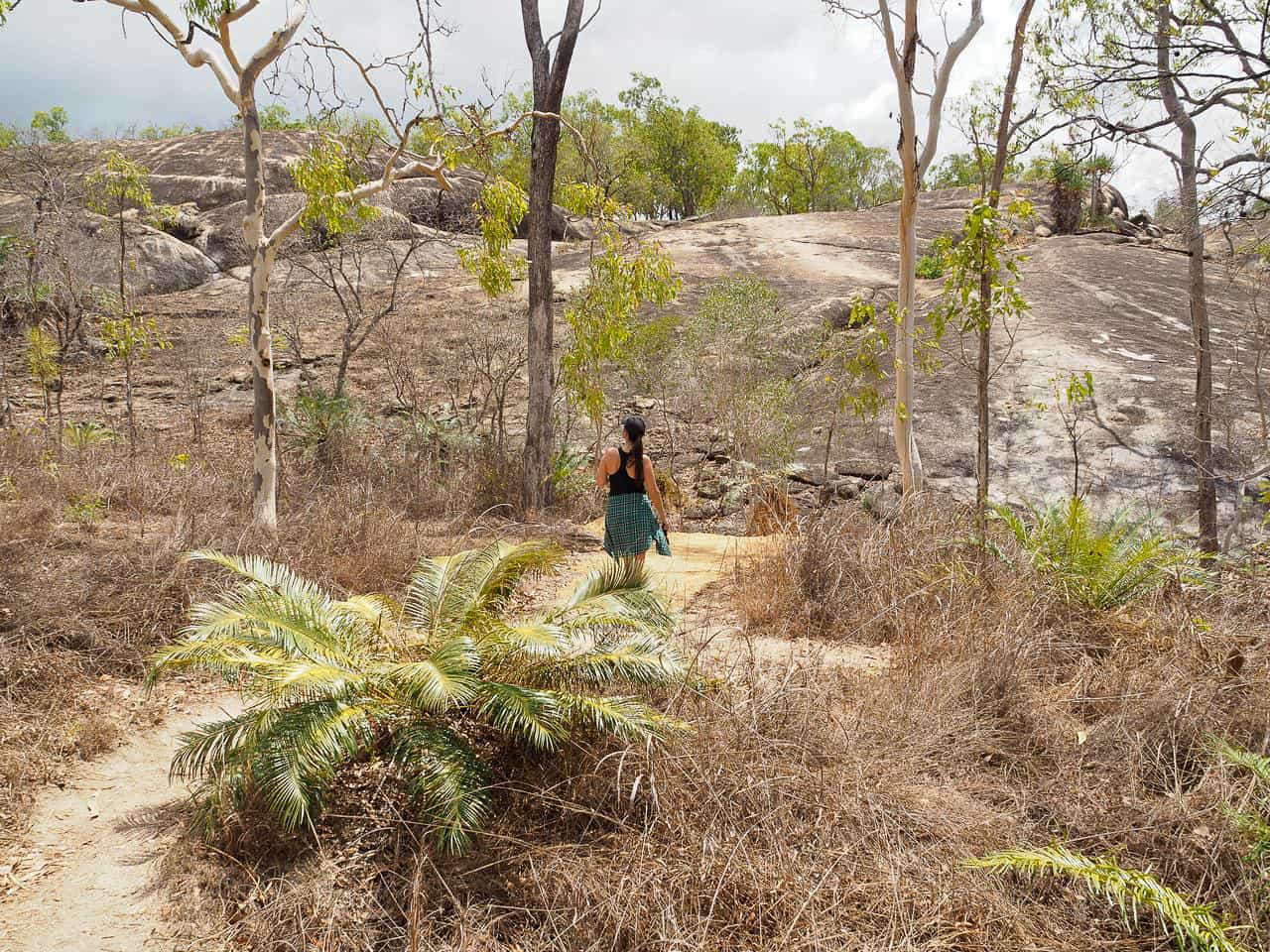 ---
4. Peterson Creek Walking Track – Yungaburra (5k circuit/1.5hrs/easy)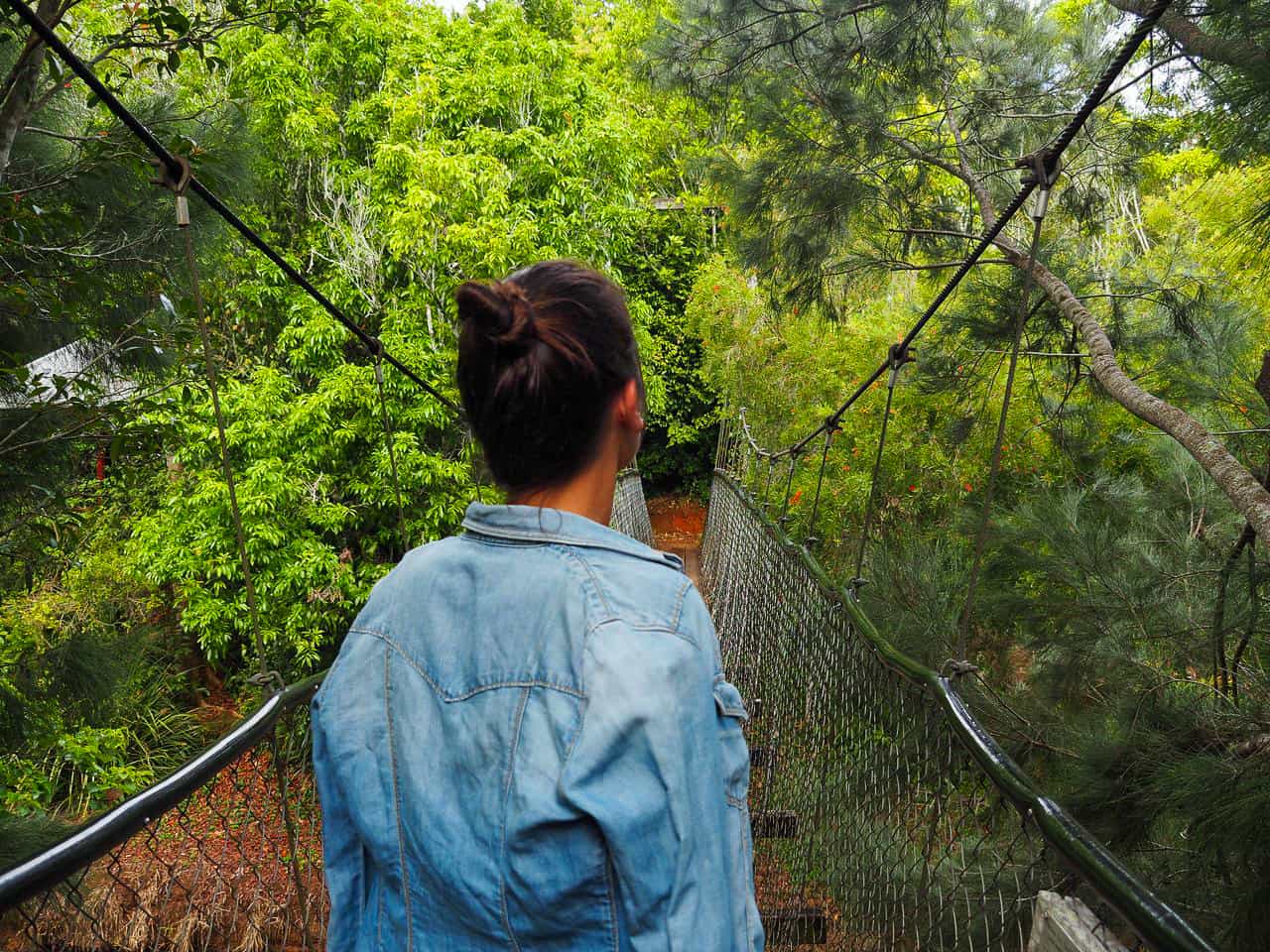 Heading now to the pretty village of Yungaburra, this trail is a natural asset. The first half takes you along Peterson Creek which flows right through the centre of town. It's a super peaceful, shaded and easygoing walk with some interesting historical remains that provided a small insight into Yungaburra's past.
The Sailor and I were secretly hoping to sight a a Lumholtz tree kangaroo as they're said to be hanging around at the start of this track, but they're notoriously hard to spot! Although if you do wish to see them and other endemic mammals in the wild, check out my post for tips on where to locate them nearby. Or you might just get really lucky here (tip: look up really high in the trees).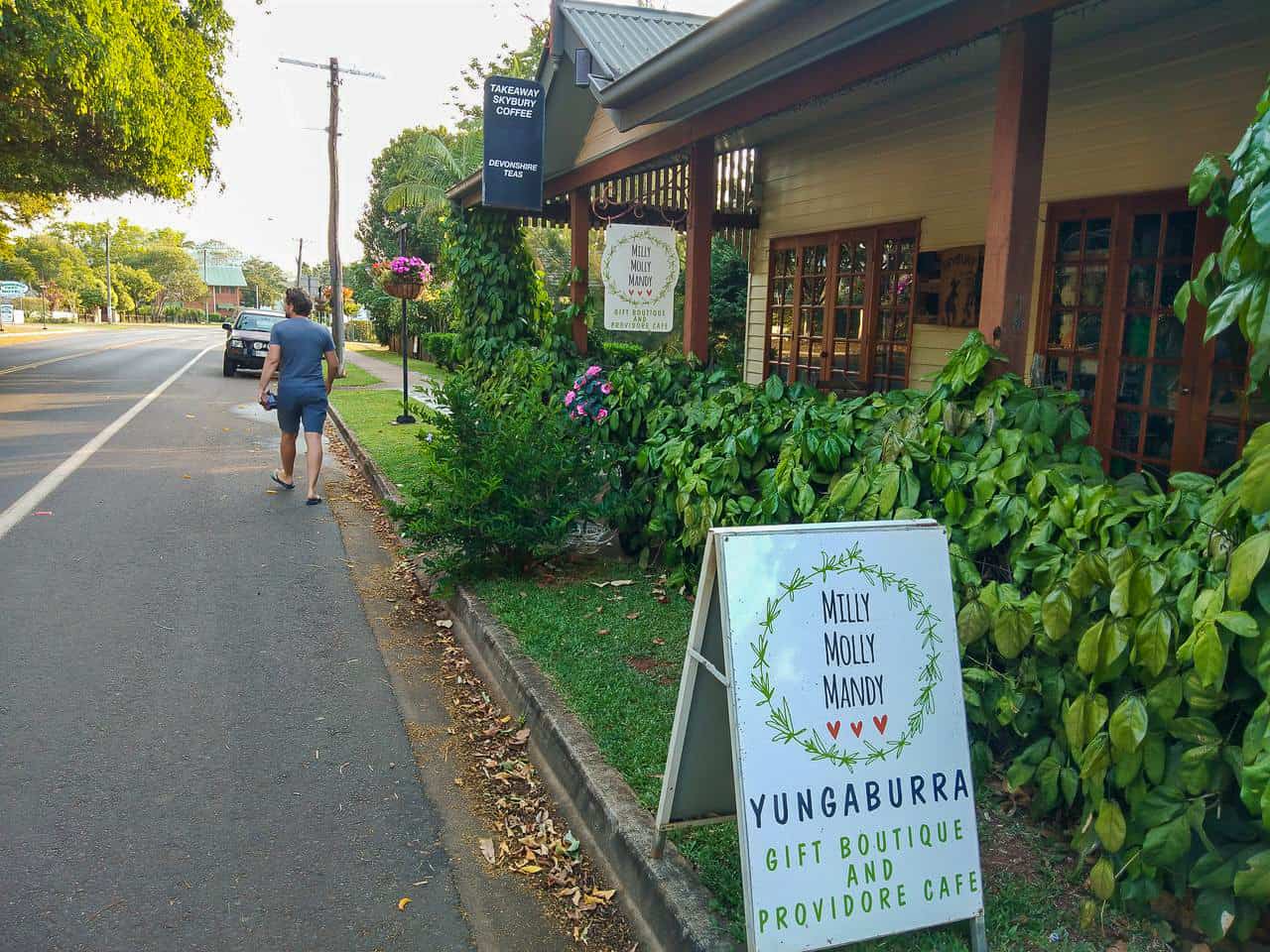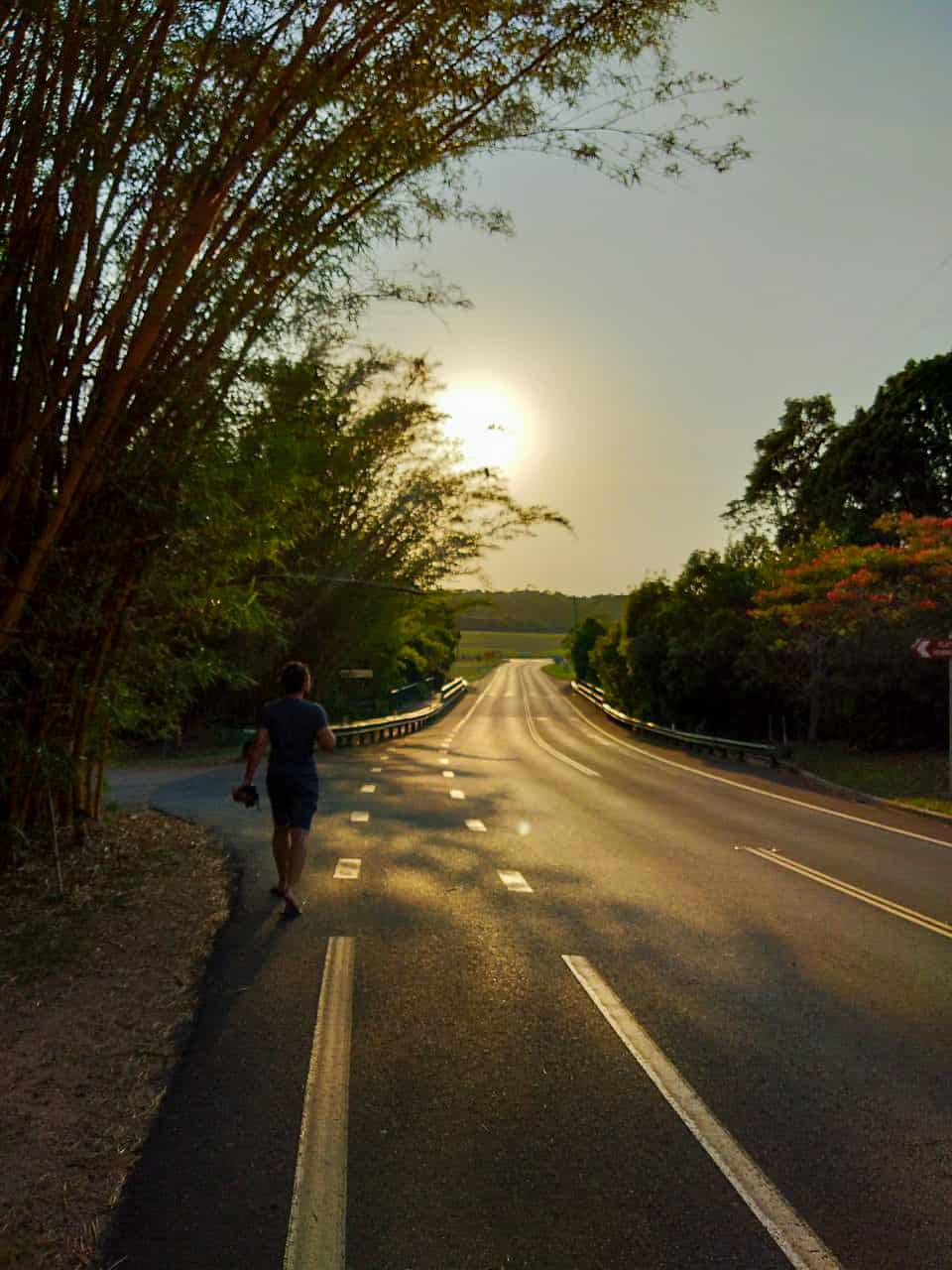 To start, head to the platypus viewing platform in Yungaburra and try to see if you can spot one. We saw a couple here at dusk (clue: look for a collection of bubbles on the water surface). Then trot over the bridge and turn left to access the trail. This loop is well signed and easy to follow.
Yesteryear for the history buffs…
Yungaburra is the traditional home of the Yidinji and Ngajanji people. Post colonialism, these highlands were split up into 'pockets' and Yungaburra was formerly known as Allumbah Pocket. To avoid confusion, it was renamed in 1910 as there was a town with a similar name. Yungaburra literally means 'a place of enquiring or questioning' in Yidinyji language.
The indigenous community here were noted as being 'short in stature' by early non-natives due to their low protein diet. From the quaint chocolate-box look of Yungaburra you wouldn't imagine it had such a dark past, but sadly just 20 years after white settlement in 1911, the Aboriginal population here fell by over 80%.
Yungaburra gained colonial importance when tin was found down the road in Herberton (heading there soon), and was utilised as a supply depot. Then by 1910 it was a producer of timber and dairy, becoming a key stop on the Cairns Railway line. After that the visitors came, and it was the tourist hotspot of Eacham Shire as far back as 1926 once the Gillies Highway was constructed.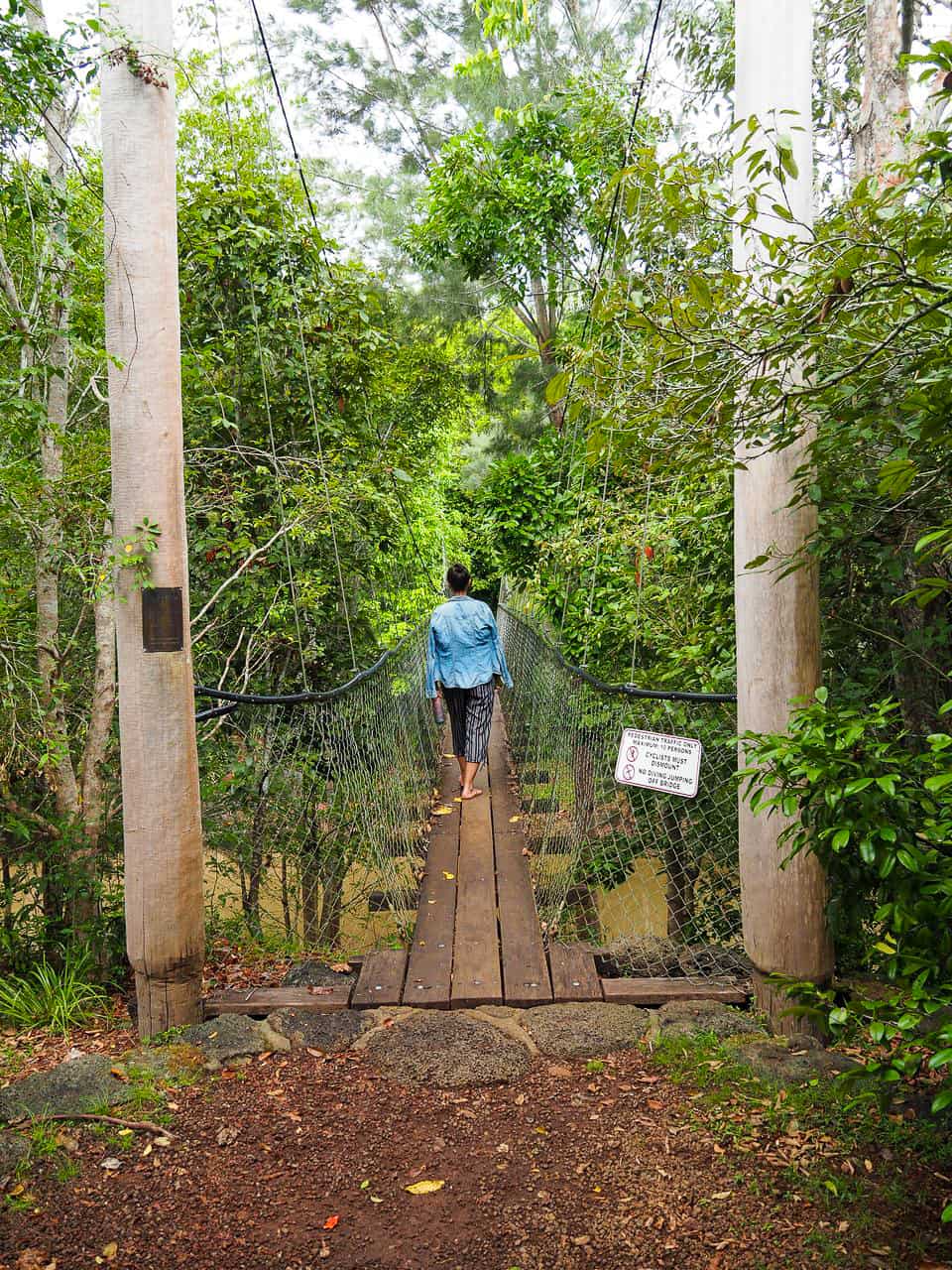 After about 20 minutes you come to a grassy area with a shelter and picnic table; turn left over Lloyd's Suspension Bridge.
At the end, take a slight detour to your right to check out the Old Boiler, the only remains of a former steam pump that was used to transport creek water up to Yungaburra Station. It's believed to have come from England as it was manufactured by an Essex based company called Mumfords of Colchester.
Then retrace your steps and continue along the path until you come to another slight detour, Williams Wier to see the old pump house from 1935.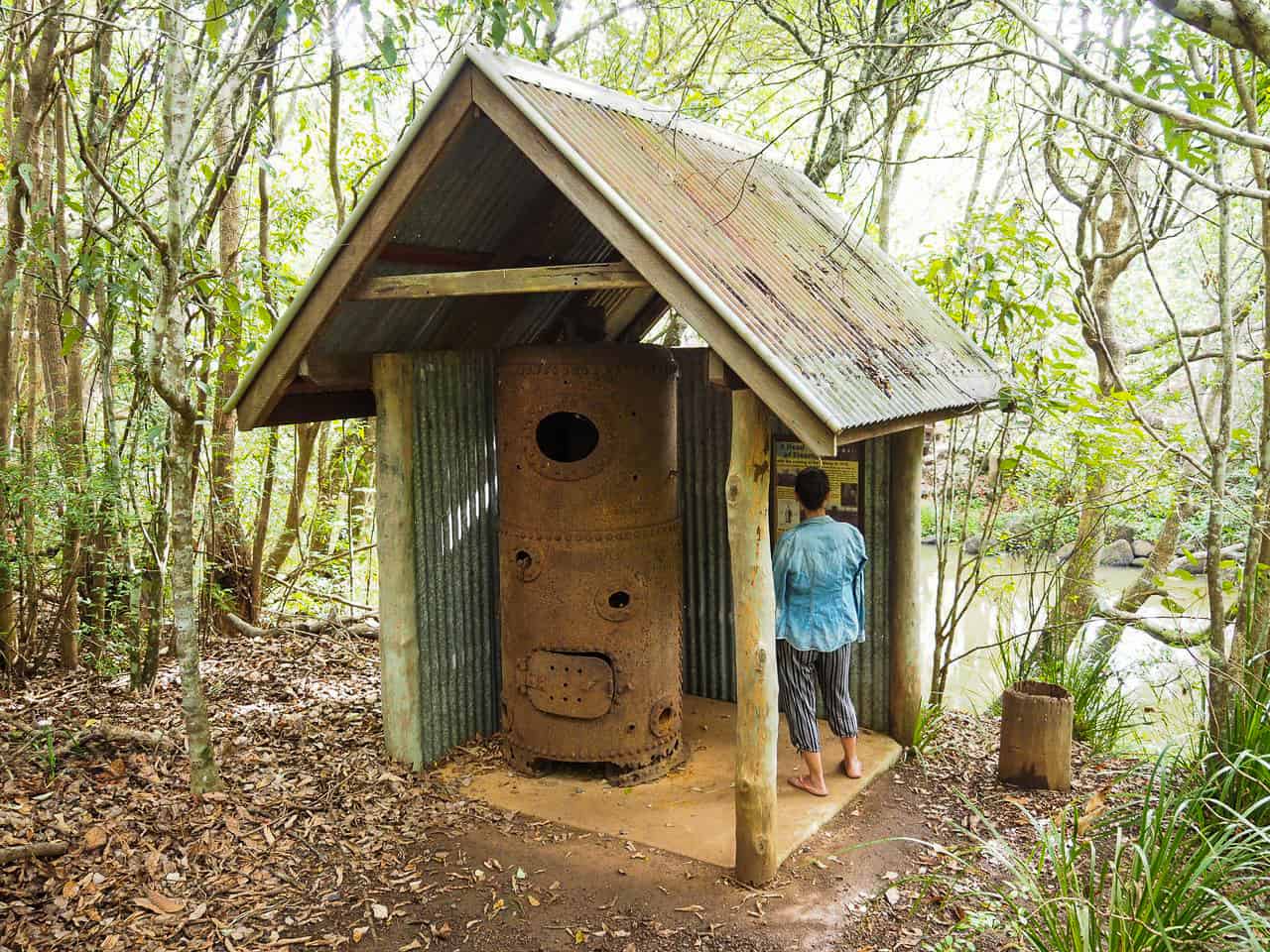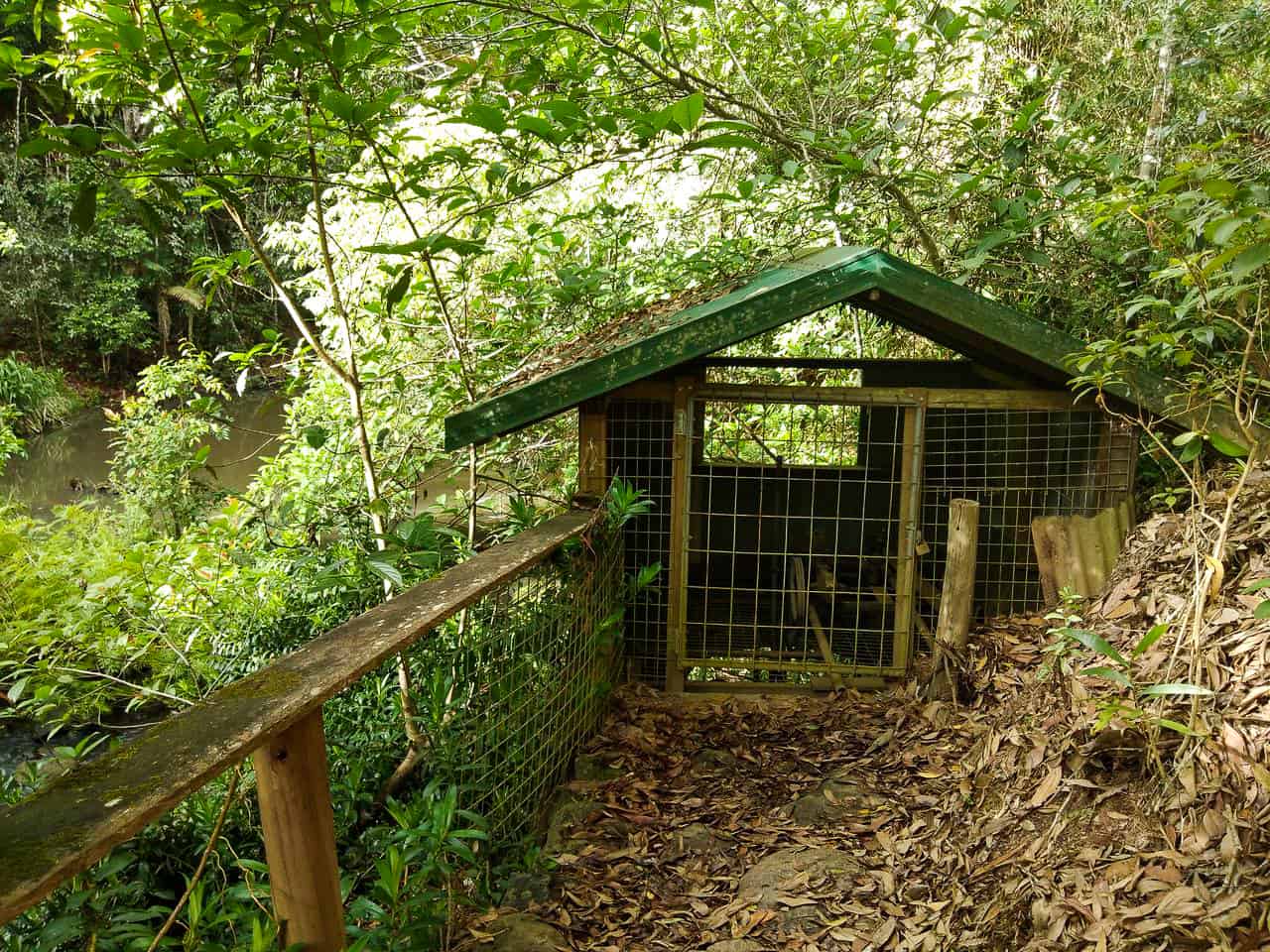 Once you're done with these historic timepieces, tread back onto the main trail and continue left until you approach Frawley's Pool. It was named after a teacher from Yungaburra school who used to teach his pupils how to swim here. Traditionally it was a meeting place for Aboriginal tribes who'd regularly meet up to trade food, tools and share stories.
It's a nice peaceful area where you can stop for a picnic, dip, or simply read the information board and imagine this patch throughout time.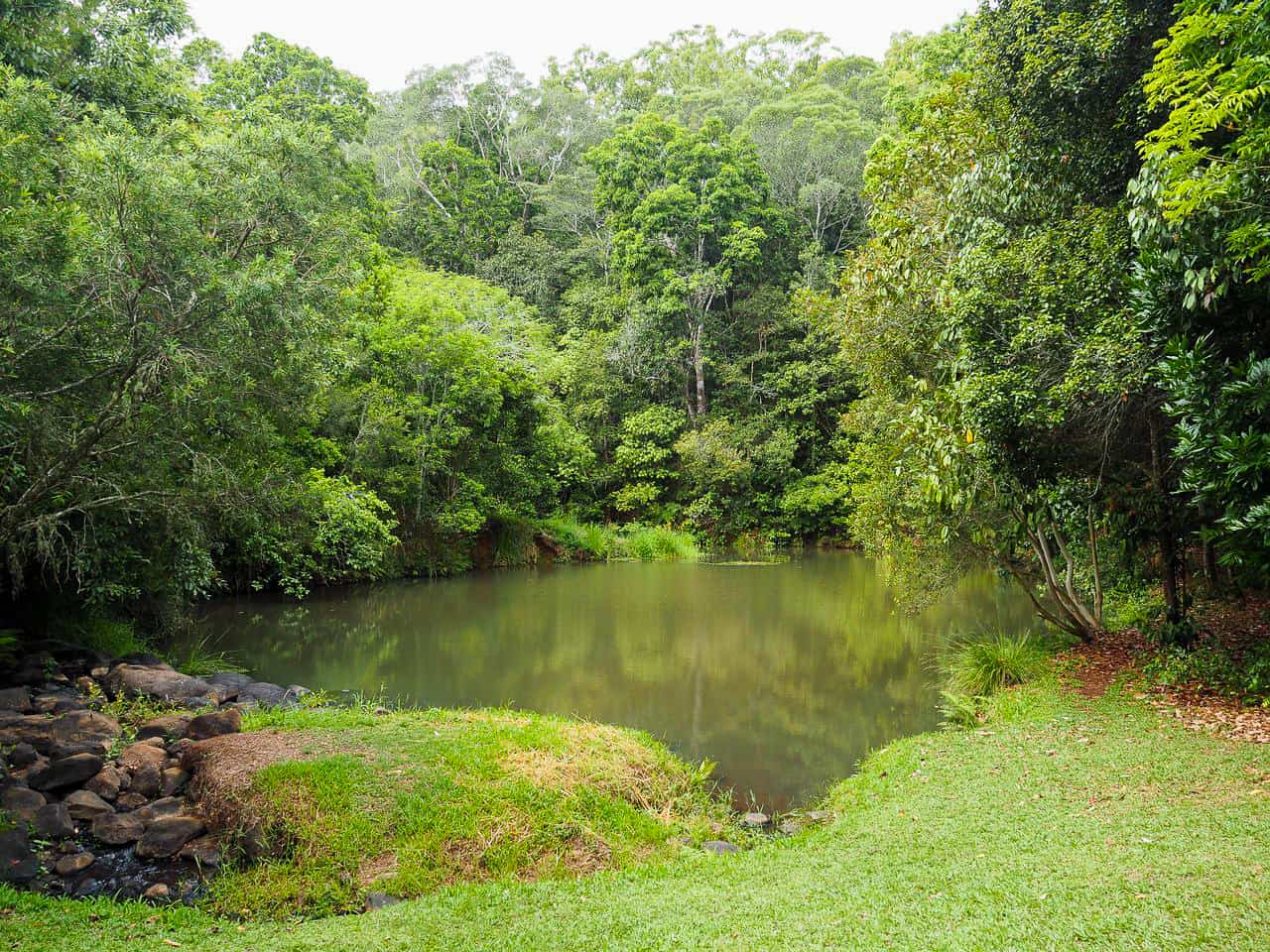 Continue along the path which ascends a little before flattening out, then take a left to the old Railway Bridge. This portion of the line was rerouted around Lake Tinaroo in 1958, as the original line went through it (it was being dammed at the time). It was a costly job and the only lasted for a measly six years as road transport had improved significantly.
Recommendation:
The old railway line is now a popular biking trail spanning 20.5k in length with various points of interest along the way. It looks like a great route, you should check it out! Head to the Yungaburra Information Centre for a map when you're in town, or take a look
online
.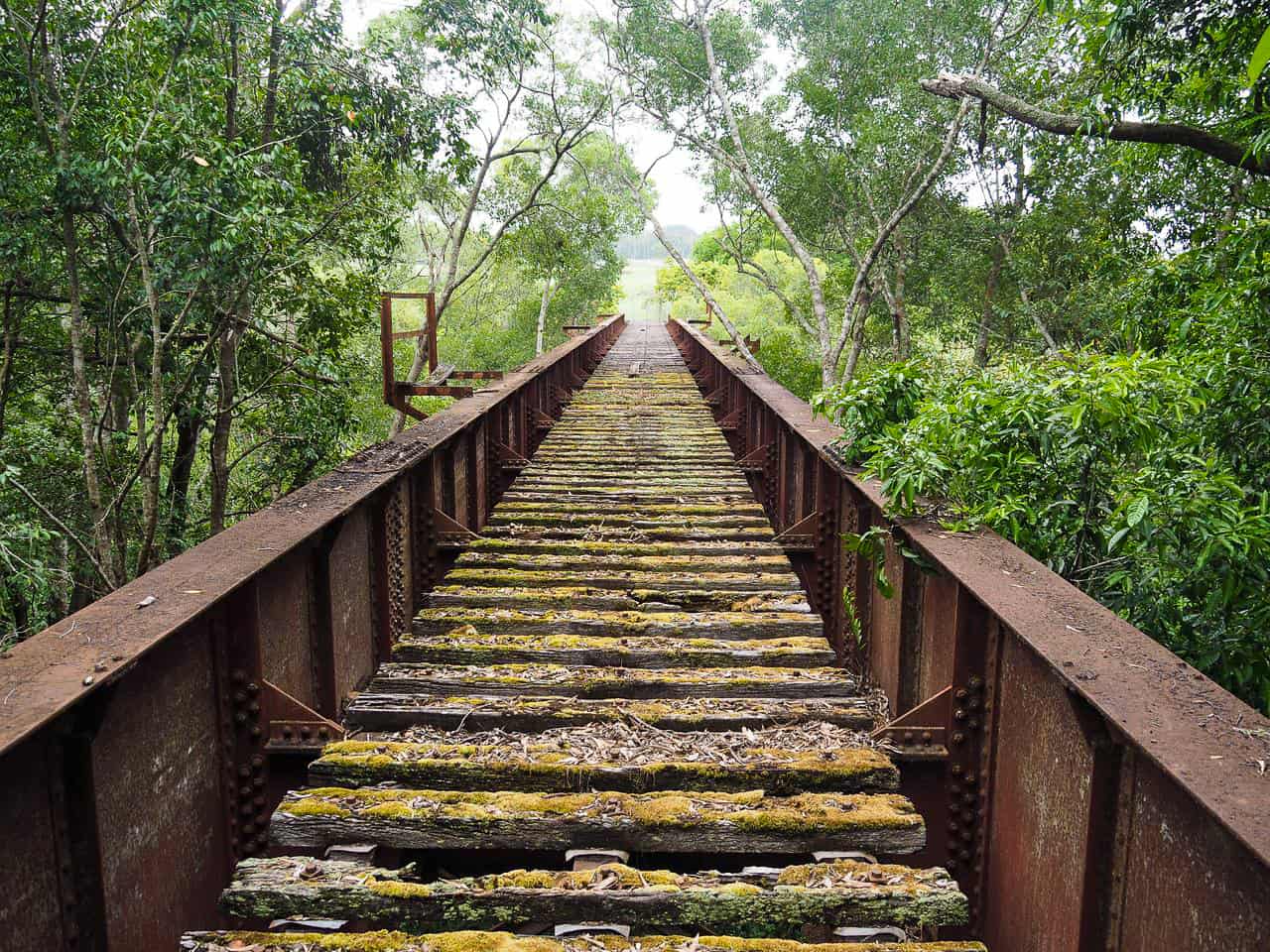 Okay back to the trail. Look behind you at the path that continues beyond the old picnic table and walk along until you reach Williams Park & Botanic Gardens (across the road). You can explore the area or just proceed along the path until you arrive back in town, passing some houses at the latter end.
I love the view at the top by the church which I hadn't yet seen. There's also an interesting old Shell petrol pump and shop a bit further down the road to your right. The store appears to now loan watersports gear, although it's not obvious from the exterior.
You can either walk back to your car at the platypus viewing platform or have a nice leisurely stroll around this pretty town.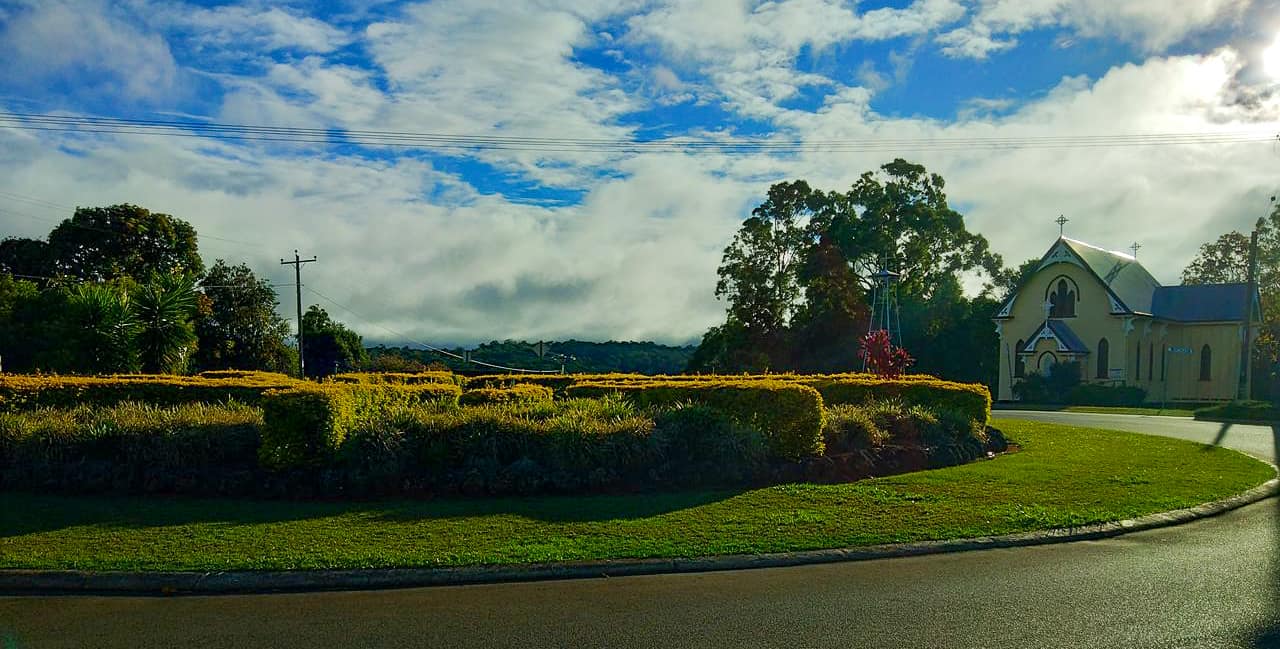 ---
5. Mount Ida Firetrail – Herberton (5.7k circuit/2hrs/moderate)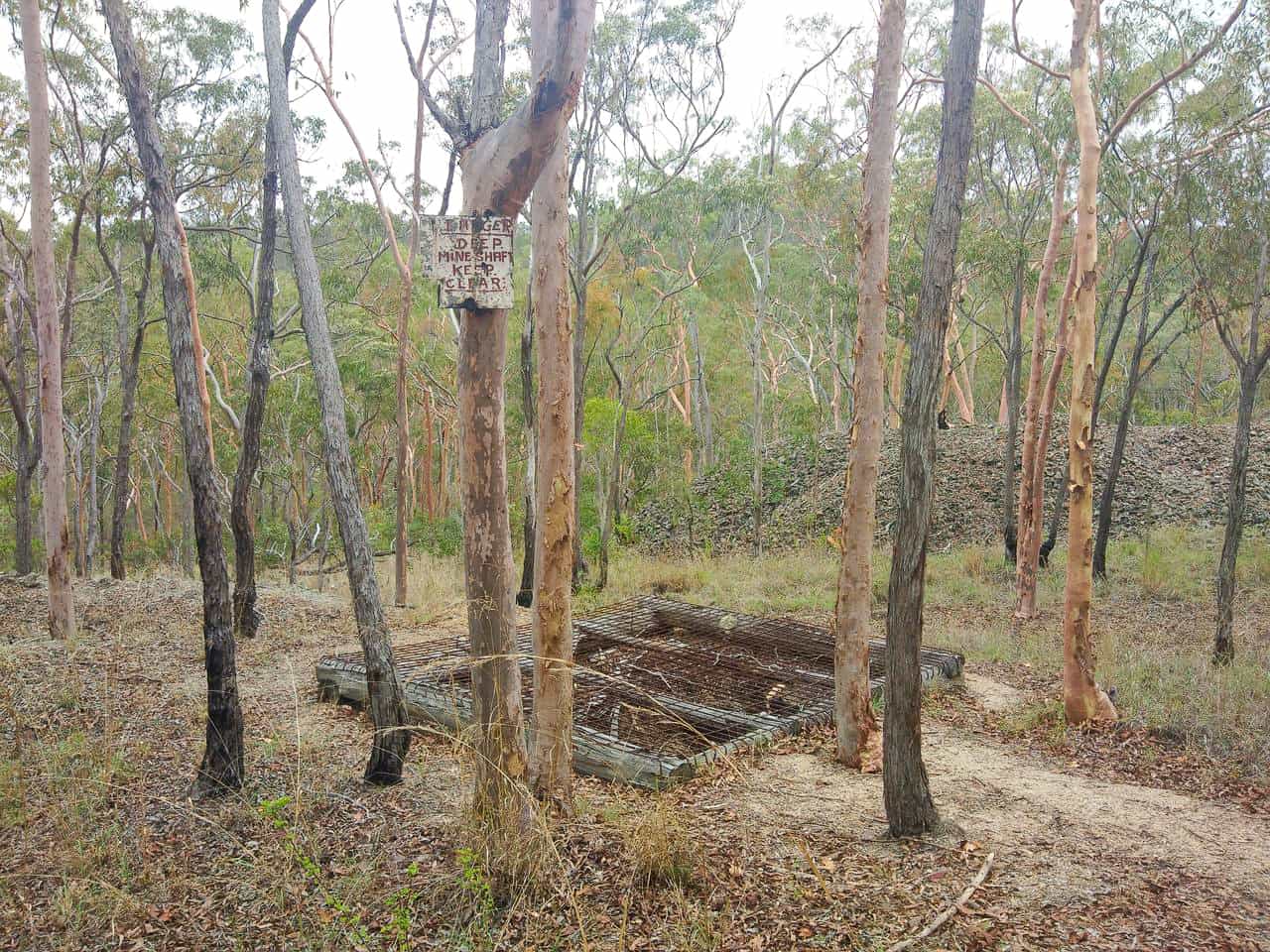 Now I'm taking you deeper into these gorgeous highlands to a place that's often overlooked by visitors. Herberton is the oldest town in the Atherton Tablelands (est. 1880) and has one of the most interesting hikes here.
The Great Northern Fire Trails are the original walking tracks blazed by tin miners between 1880 and 1956. There's a few routes to choose from, ranging from 1k to 12k which are all well documented in a brochure given by The Herberton Visitor Centre (most tracks start from there, so you should stop by for a copy – tap here to see a map until then).
I took the Mount Ida Trail which was a moderate 5.7k circuit that provides some pleasing views of Herberton town. But the biggest highlight was sighting the original mining shafts and relics from yesteryear, as I imagined the hundreds of workers ploughing away in the mineral-rich fields.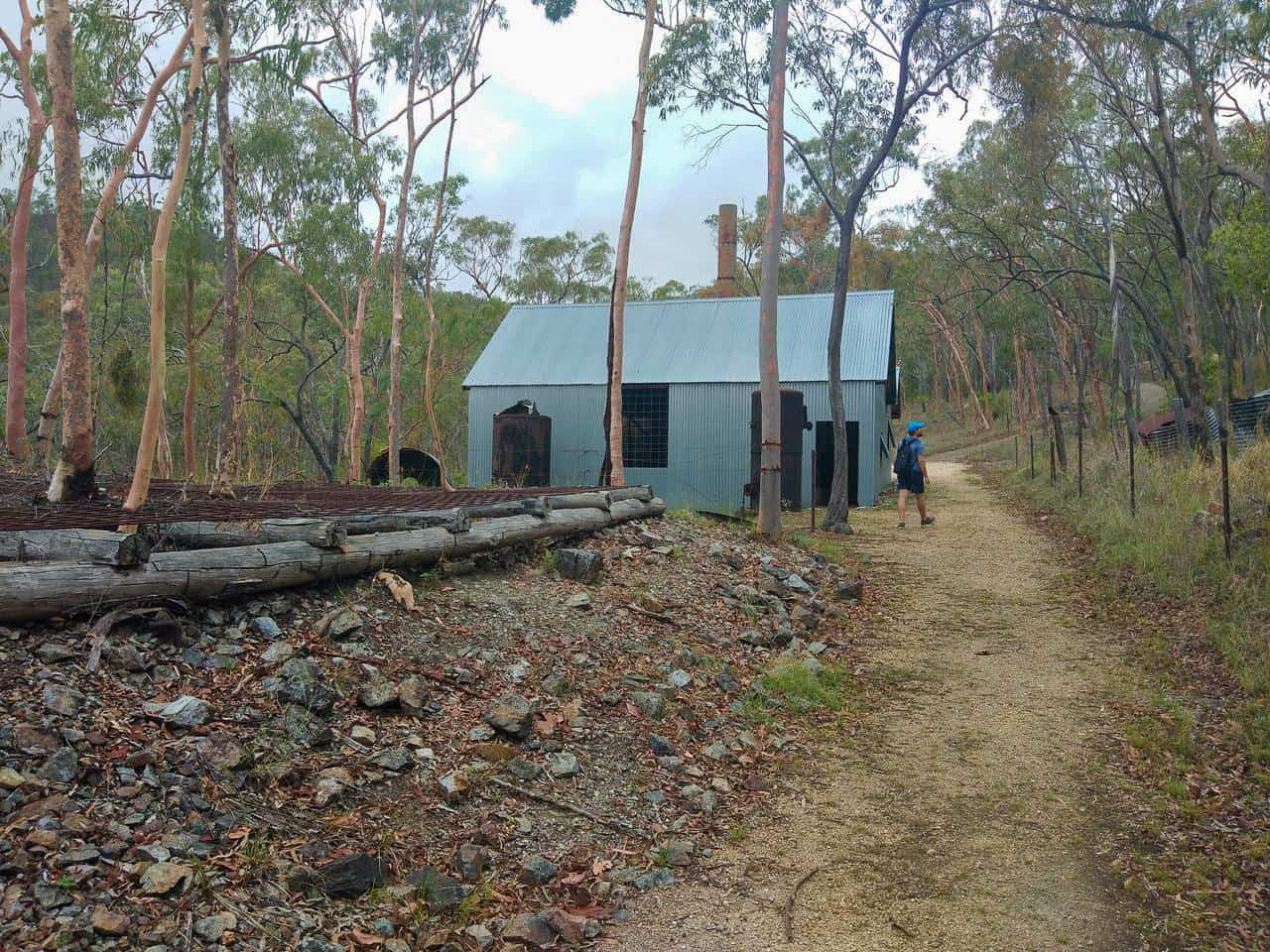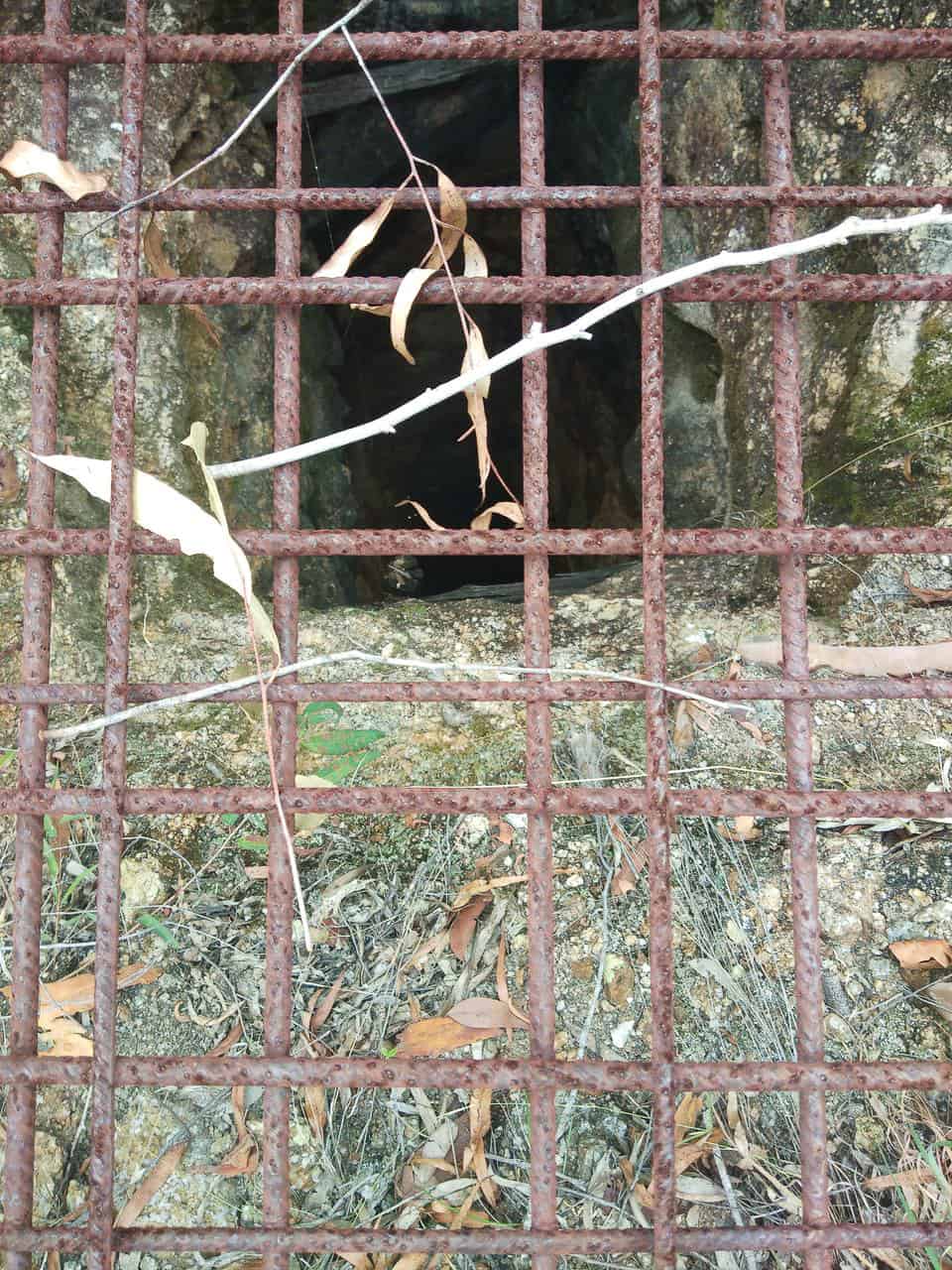 To start: collect your brochure/map from the Visitor Centre/Mining Museum, then head past the car park and follow the main track. Along the way you'll pass The Number 3 Shaft building (aka. New Gully Shaft) which you can step inside, pic below. Continue ahead then turn right when you reach the sign to follow 'All Other Trails'. The beginning is a bit of an uphill climb but nothing backbreaking.
Tip: This route isn't very shaded so on a sunny day be sure to slip, slop, slap.
As you trot on, north of you will be a number of other mines like the Phoenix, Canberra and Scotsmans which are temping for a peek. Take a left when you get to the Magazine Road Escape and Mt Ida Firetrail intersection and you'll continue up towards Mt Ida summit.
There were a few trees in the way at the top and it clouded over when we got there so I couldn't get a good picture, but I was surprised by how big the township looked from above. We didn't note much wildlife along the trail, in fact it felt eerily void of anything other than plants. However there were quite a few epic-sized cicadas, I didn't realise they could get that big!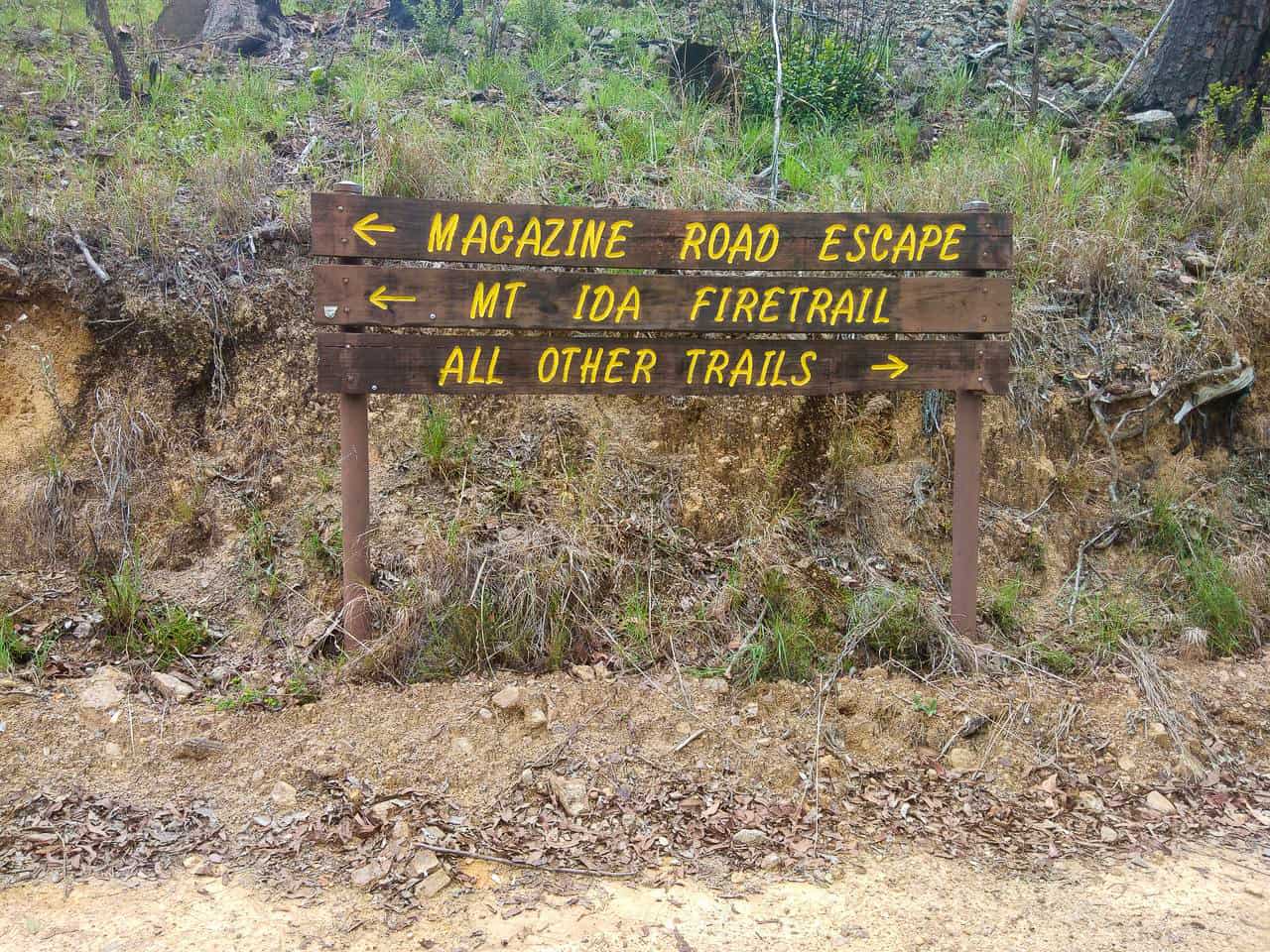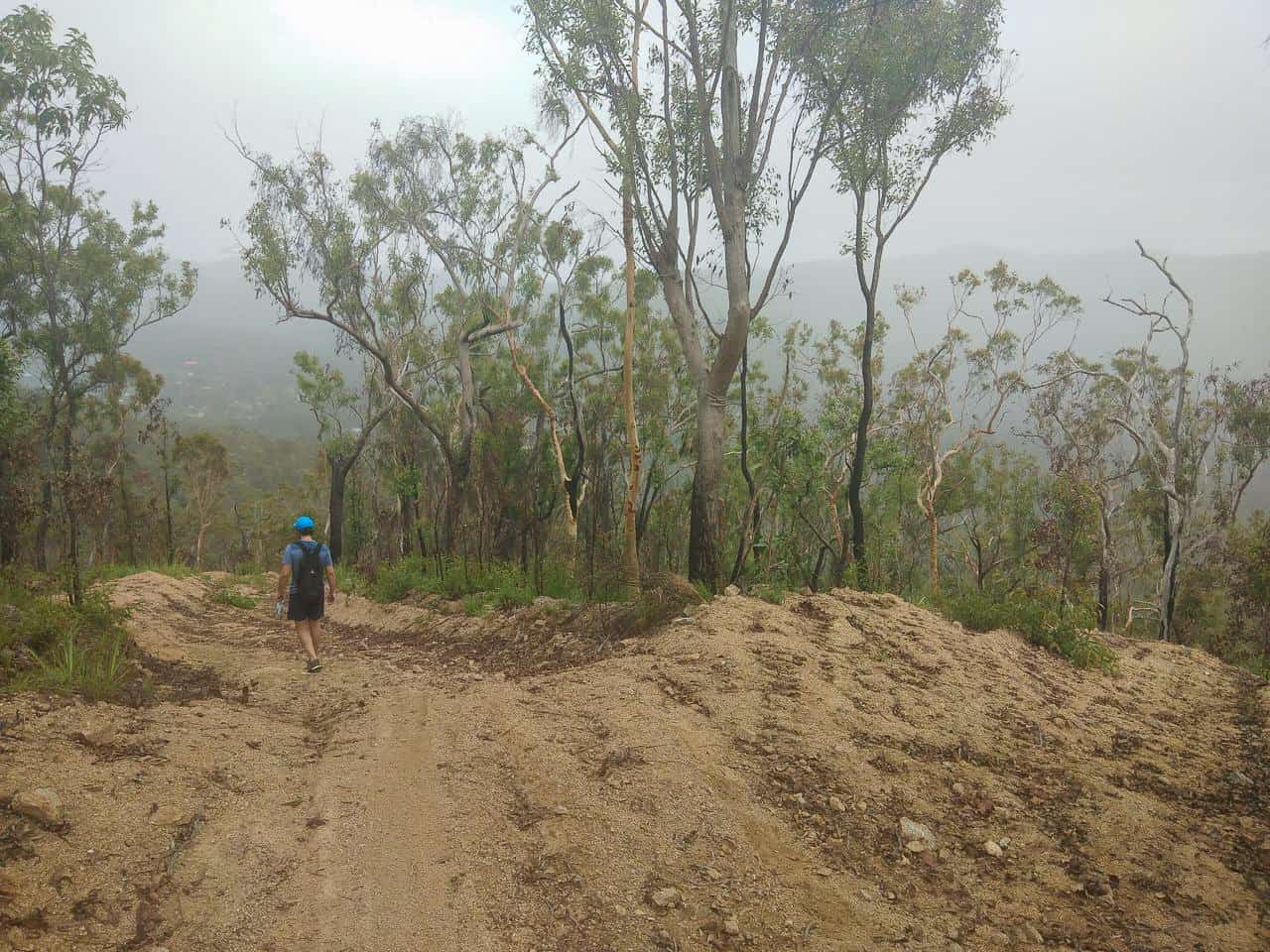 A rare find…
When prospector James Venture Mulligan came looking for gold in 1875, but instead found tin in Herberton, let's just say he was a little bit disgruntled. James wrote in his journal 'there may be any quantity of it [tin] here, but what use is it at present'. However what he underestimated was that at the height of its operations, Herberton would become the richest tin mining field in Australia. The success of these mines helped with the early creation of the Atherton Tablelands, Cairns and Port Douglas.
When the price of tin dropped in the 70's, Herberton's population fell considerably from nearly eight thousand to its current total of 855, and 12 pubs were reduced to two. What remains today is a pretty, hilly and peaceful neighbourhood that almost feels like you've stepped into a Tardis.
Before your hike, you should definitely check out the nearby Historic Village. It was more meaningful to explore Herberton's pioneering past at the museum before walking alongside former mine shafts. It gave a real sense of scale and realism. Be sure to reserve at least 4 hours as there's a lot to see.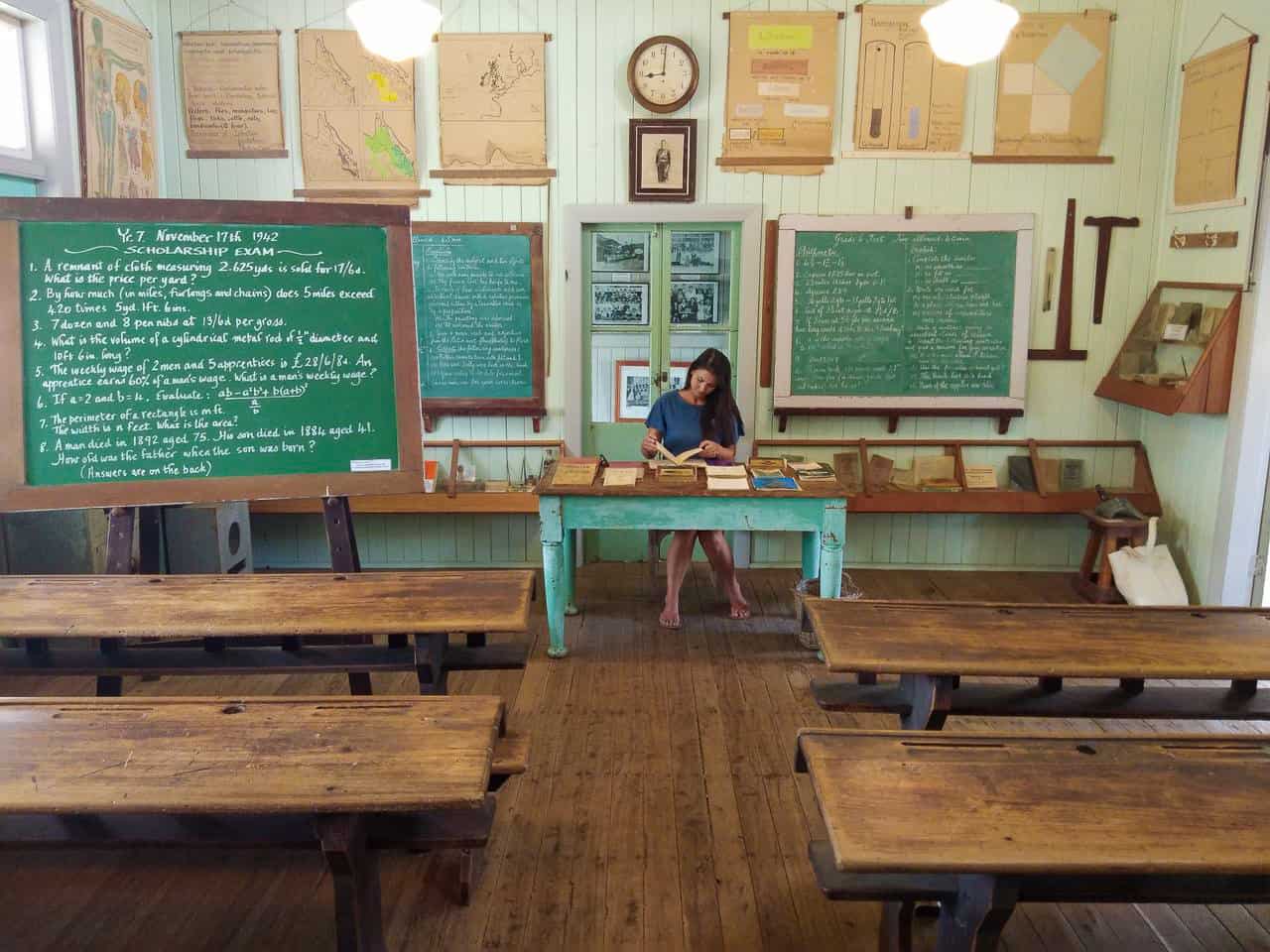 ---
6. Mount Bartle Frere -Wooroonooran National Park (17km return/2-days/very hard)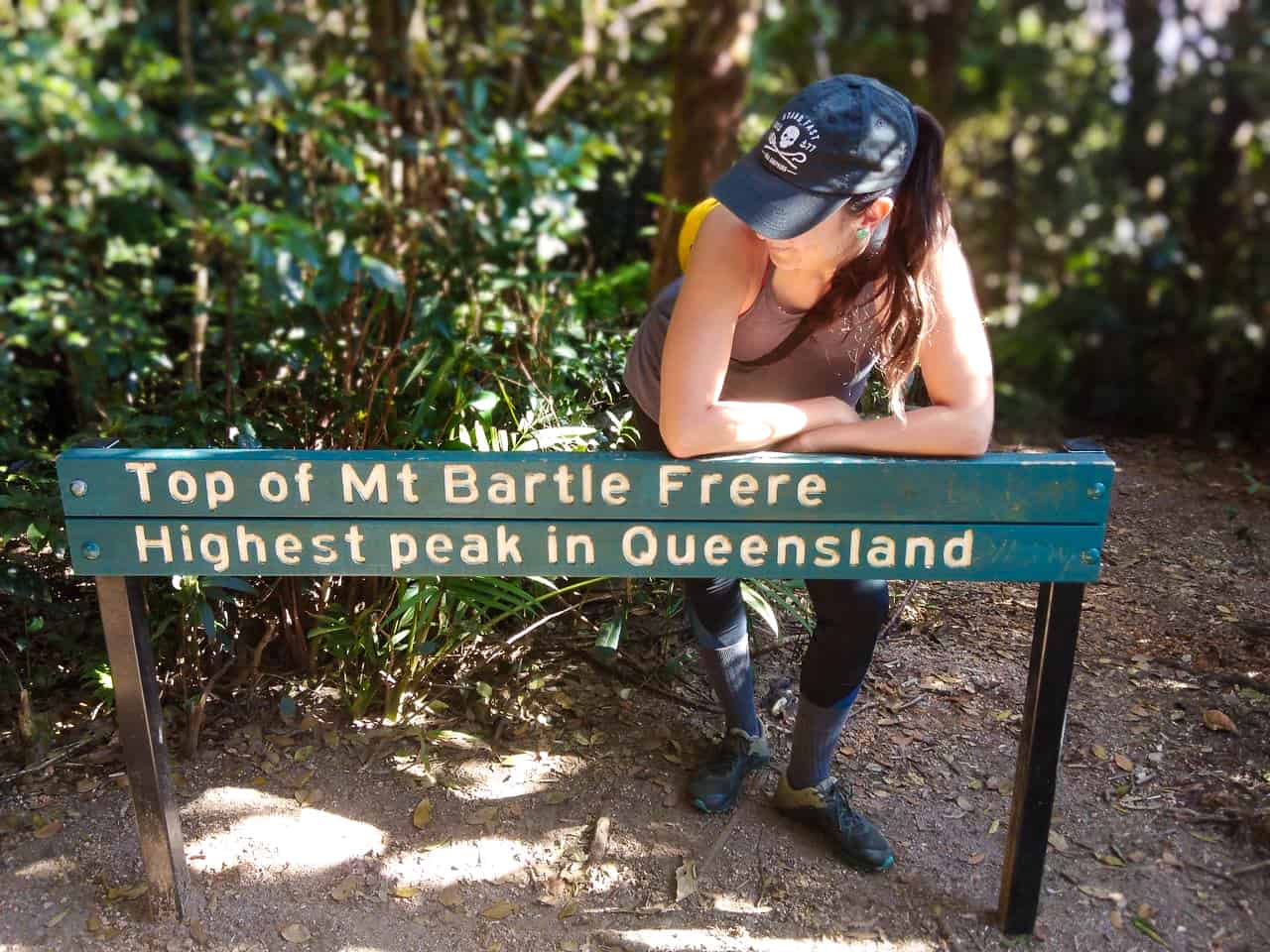 This has got to be the mother of all hikes in the Atherton Tablelands, and FNQ!
As Queensland's highest mountain, Mount Bartle Frere was never going to be a walk in the park. Somehow I had the impression that it'd be easier than The Devil's Thumb which we hiked near Port Douglas last year as not only is the elevation gain less, but you can camp overnight without having to squeeze it all into a day.
I can now safely say that was completely delusional as this was the hardest thing I've ever done! But it was also the most rewarding.
If you're keen to crack some bucket list stuff then certainly get acquainted with Frere. This trail has made me a more resilient hiker for sure and I'm confident it'll challenge you too, even if you're a hardcore bushwalker. Read all about this hike here.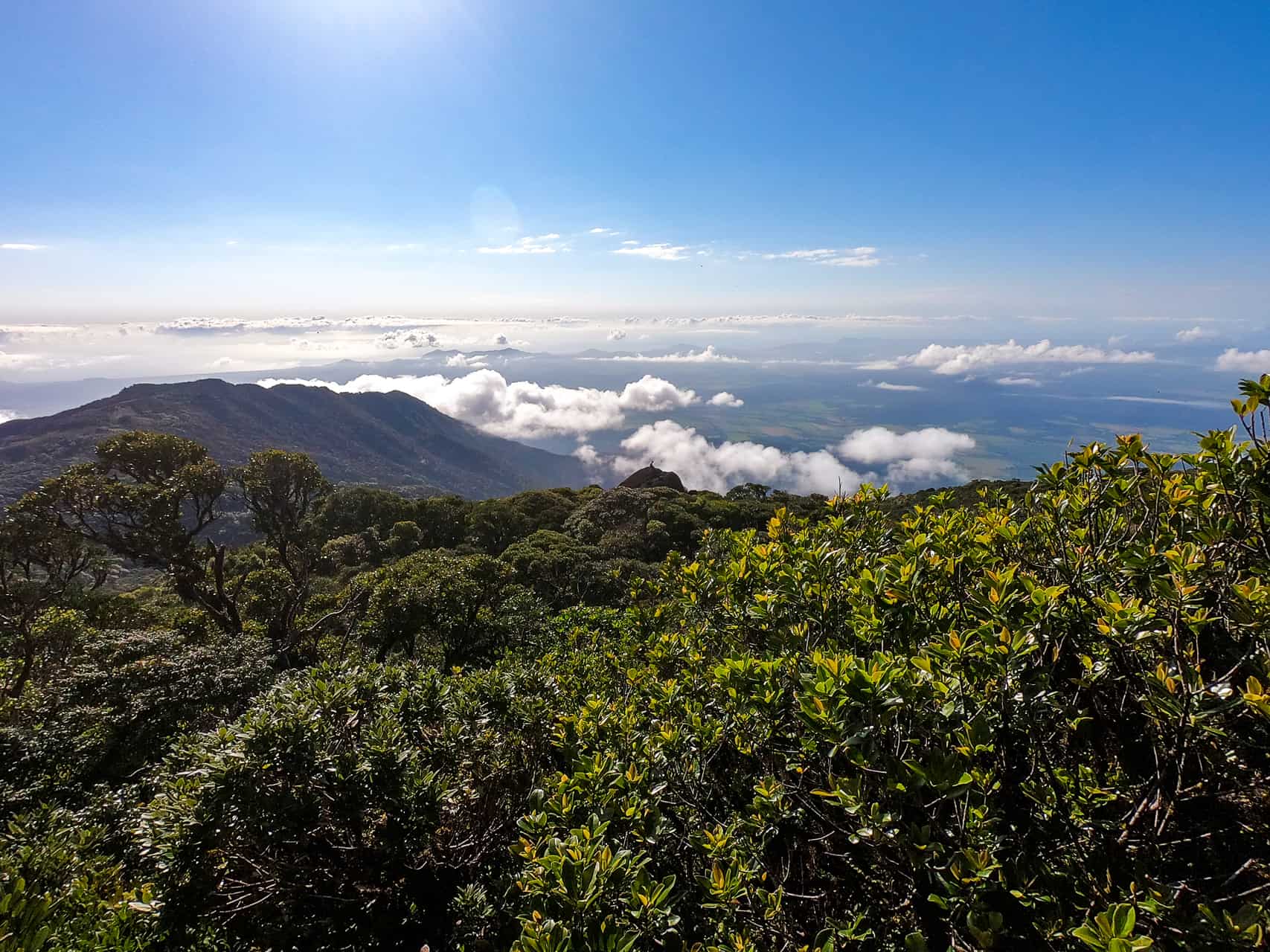 ---
7. Nandroya Falls -Wooroonooran National Park (4.4km return/1h30/easy)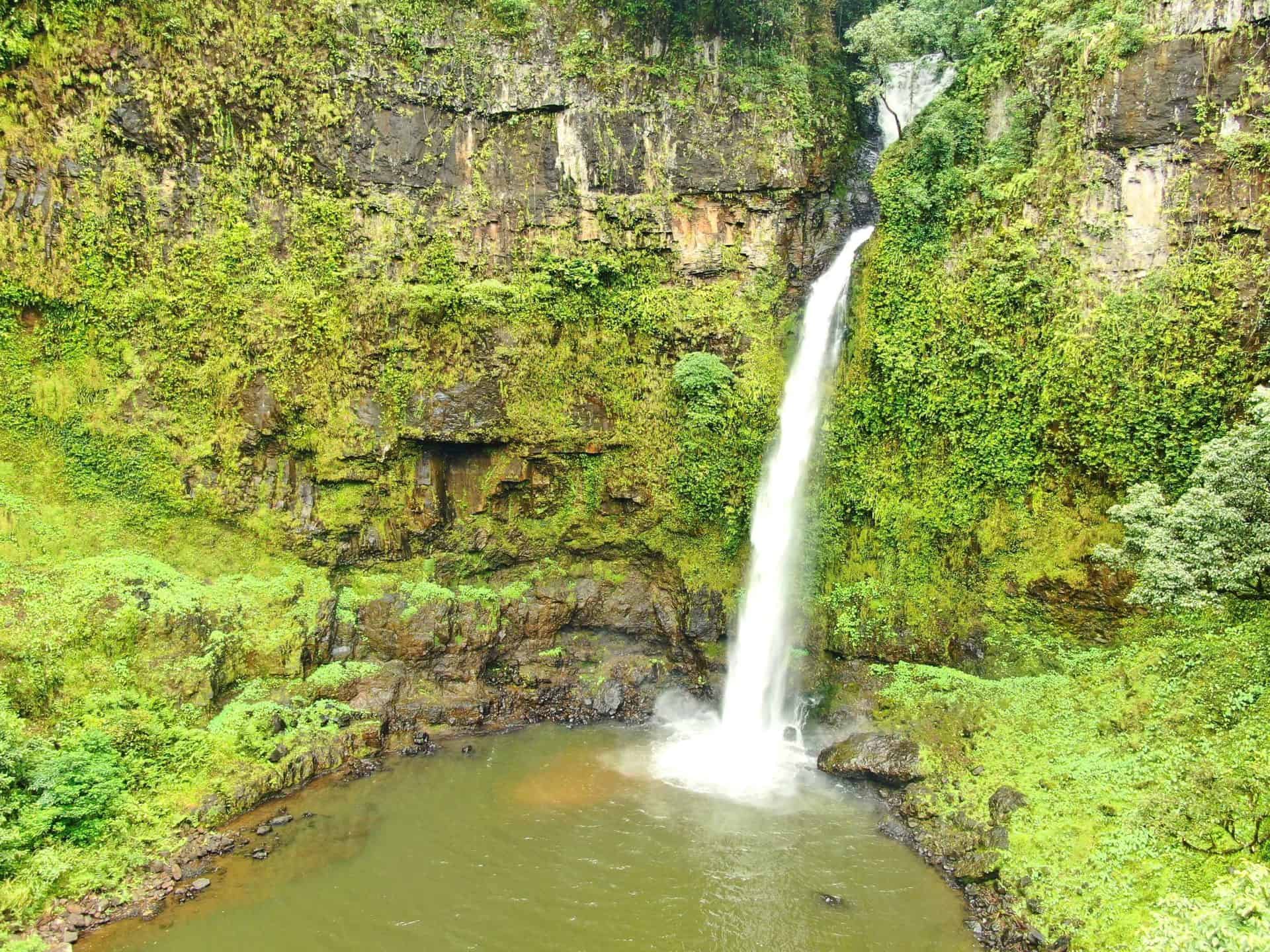 There are plenty of beautiful waterfalls near Cairns, but this one has got to be my favourite and the hike to it is a part of the joy.
Taking you back inside the Wooroonooran National Park, but with a much much easier trail, this relatively flat route takes you through lush Mamu country. This south-side portion of the rainforest felt really remote and it was covered in moss and interesting flora during the wet season, giving it a real enchanted vibe. After the Daintree, this is my favourite rainforest for sure.
This trail is only lightly trafficked as it's further away from Cairns, and it's just out of the Tablelands as you head towards Innisfail on the Palmerston Highway. There's the option to extend your hike into a 6.6k loop if you're feeling energetic, or simply take the 4.4k return track. Along the way is a smaller waterfall called Silver Falls which is a pretty little starter, and stunning Nandroya is the main course and dessert. Don't forget to pack your bathers as a swim here is the bees knees.
To find out more details, head to my other article.
---
8. Windin Falls -Wooroonooran National Park (11.5km return/3hrs/moderate)
Windin Falls has been on my radar for a while and I just managed to sneak a visit before leaving FNQ. I'm stoked we did because the views from the lookout at the valley below are simply mesmerising.
Now you may have guessed around the Atherton Tablelands that there's no-end to available uphill hikes and they can be a pretty tiring slog. Put simply, to see vistas as incredible as this, you normally need to work your ass off. But Windin offers top notch perks for very little effort, I call it a bit of a lazy hikers trail, which is why Instagrammers have been flocking here. Don't expect to have it all to yourself, but the scenic green-carpeted hills are definitely worth a visit, with the option to swim in the rock pool.
How to get to Windin Falls Trailhead
Getting to this falls is super easy, just follow Google Maps to the new official trailhead on Gourka Road. If you're coming from Cairns like we did, then it's a 1h30 drive along the windy Gillies Range Road before continuing south towards Topaz.
The start is near the Bartle Free trailhead (Western approach) so the last 7k becomes a gravel road as you turn left onto the Old Cairns Track. It was pretty well maintained and we did it easily in a 2WD hire car in the dry season.
There's a parking area after the road sign (below). We came on a Saturday so it was full but theres quite a bit of grass beside the road to park up.
To start: pass the car park and the gate to begin the trail. It starts off relatively flat, then there's a bit of up and down as you pass through, energetic but certainly nothing glute-heaving.
There's a couple of orange triangular markers as you pass through but the path is wide and obvious so nobody's getting lost today.
As this is Wooroonooran, the rainforest was gorgeous with towering scaling tree ferns at the beginning. It starts off more dense and then moves into drier forest. There was plenty of bush tucker like blue quandongs and berries, and we saw a couple of cassowary poos so you may get lucky.
We also saw a red-bellied black snake on our return. We've only seen two snakes over the course of roughly 100 hikes in the region so were really lucky to spot this fella. He was still when he saw us and slithered away as we backed off to give him space.
Fun fact: these venomous reptiles don't actually have a red belly in FNQ!
About 100 meters or so before the lookout you'll come to a clearing with the 'Windin Falls' and 'Steep Descent' sign. Carefully trot down, holding onto trees for support in the steeper sections.
The last part requires you to climb down the rocks to the lookout, which is where less experienced hikers may struggle a bit. Just go slow and use your hands to carefully tread down.
This'll be your first ahh moment as you see the views out to your right. The rock here is also tempting to sit on for a moment to lap up views of the infinity pool cascading over the edge.
We continued exploring a bit. If you steer right a little around the rocks then you'll come to a nice ledge where you can refuel with a snack as you get hypnotised by the views. You can't see the falls from the bottom unfortunately and there's no route down but you can partially see it from the top.
This is also the spot where you can enter the infinity rock pool. However, do be extremely careful as the current can be strong, particularly in the wet season or after heavy rain. Just a few months before I came, a local Cairns hiker very sadly died here. It wasn't known whether she plunged from the infinity pool or tripped over a rock, but the drop is 50 meters down.
There were a couple of people who took a dip close to the entry of the pool where there was no current. However I just didn't feel right going swimming here after reading about Milada Zak, so I found a safe pool for a dip.
If you head back around the rock and walk for a minute upstream then there's a nice spot there. It was bloody freezing but after a minute you go numb then it feels strangely good! It was about waist deep and then went chest high further down, deep enough for a mini swim and a great refresher before making the return leg back.
* * *
There you have it folks, a varied selection of my favourite hikes on the Atherton Tablelands. Hope you've found something you like!
I think this bunch offers something for everyone and it's varied according to your mood. Of course, there are plenty of other trails here that you should consider too. If you're looking for more tips on things to do in the Atherton Tablelands then check out my recent article, or continue on for some hiking tips.
And finally, if there's anything you wish to know about hiking here that I haven't covered, then don't be shy and comment below! Or lemme know what you thought of my recommendations, and shout about any you think should be added.
---
Tips for the trip
---
◇ These highlands are thankfully around 5 degrees cooler than Cairns and Port Douglas which makes hiking a bit easier. In terms of comfort, the best time to hit the hills is during the dry season (May to October) as its cooler and less humid.
◇ Check the weather before setting out int he wet season so there's no surprise downpours. These are also the hotter months so bring plenty of water in your reusable flask.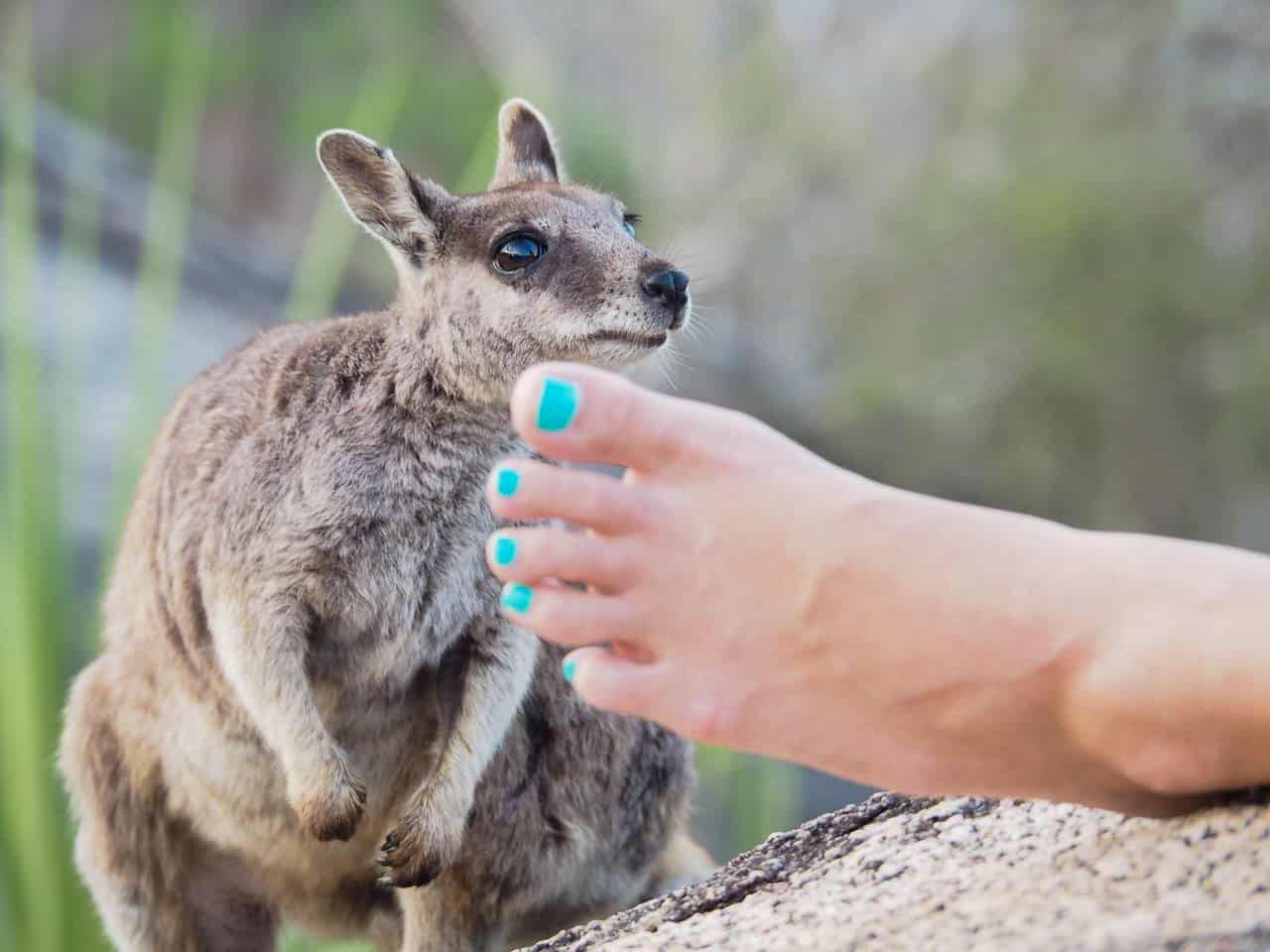 ◇ Like anywhere else in 'Straya, there may be snakes present on the forest floor or basking on rocks or hanging in the trees. If you're lucky enough to spot one just slowly back off to give it space to slither off.
◇ Wear jungle strength insect repellant with DEET or Picaridin as the active ingredient to repel mozzies, leeches and ticks. Leeches love the wetter forests here and usually climb up your foot if you stop for too long, just pull off those blood suckers.
◇ Post hike, check yourself for paralysis ticks as these parasites love tropical conditions. Having one on you for too long can lead to flu like symptoms, rashes or partial face paralysis. In worst case scenarios they can lead to an anaphylactic shock.
* * *
Gimme More Juice! Extra Hikes Near the Atherton Tablelands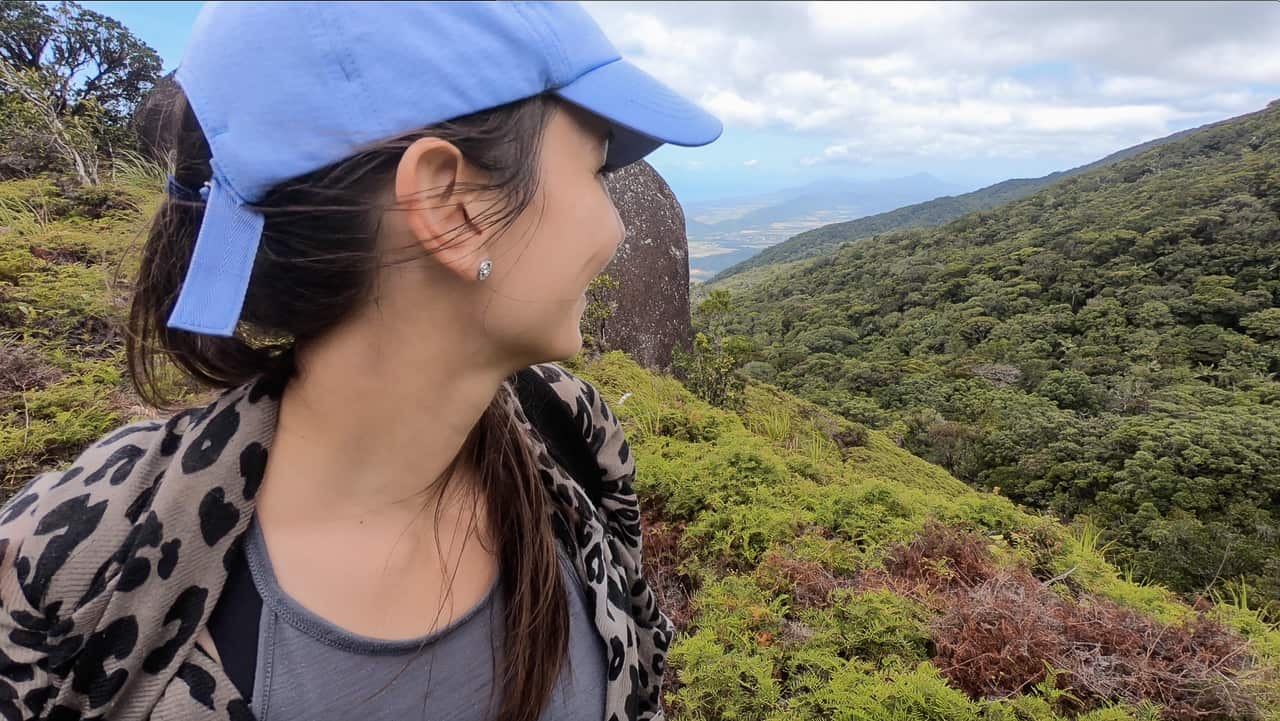 FNQ is a beauty that just keeps on giving.
The epic mountains here continue up The Great Dividing Range, ending between the Daintree Rainforest and Cooktown. If you're seeking some more adventures north of the Atherton Tablelands, here's some more awesome hikes to check out :
Like it? Pin it for later!
XOXO