If you search any article on the internet for 'top things to do in Kuala Lumpur', there'll be dozens of travel bloggers claiming to have the best 'top 50'. Although if you ask any expat, they'll probably struggle to name a handful!
Personally I find that KL is one of those places that's better to live in than come for a holiday. It's a very liveable city that's incredibly expat friendly and you can definitely spend a few days well here as a visitor. But it doesn't necessarily flood you with a ton of things to do that other 'more established' capitals offer. Let's not forget that KL is just a baby when compared to the likes of London or Paris, at only 162-years young.
But whilst it may not be the most thrilling, prettiest or oldest city in the world, it does have its own unique vibe that you can't find anywhere else in Southeast Asia.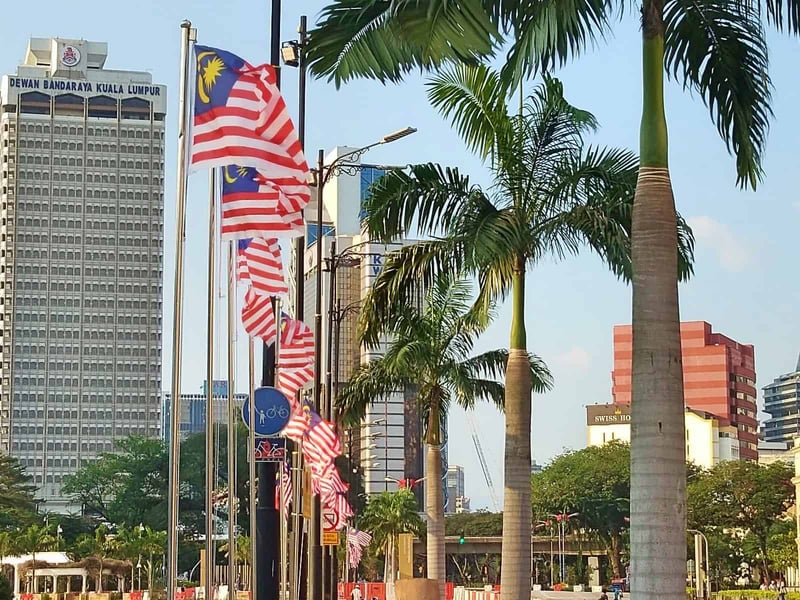 Kuala Lumpur is essentially a 'modern-Asian' melting pot that's as diverse and multicultural as it's food…
It was 87 Chinese traders that led the first expedition up the Klang River in 1857, and a prominent 'Kapitan China' called Yap Ah Loy who developed much of KL in its early years.
Later the city was moulded by the British, brutally occupied during WWII by the Japanese (still evident in parts of Chinatown) and has thrived since gaining independence in 1957.
With it's sizeable Chinese and Indian population who have been emigrating here for the past two centuries, they've significantly shaped KL into a wonderful eclectic hub of cultures alongside the Malays. From mosques to Hindu temples, Taoist temples and Christian churches, you'll find many different places of worship sitting harmoniously together and there's always a religious festival or celebration happening!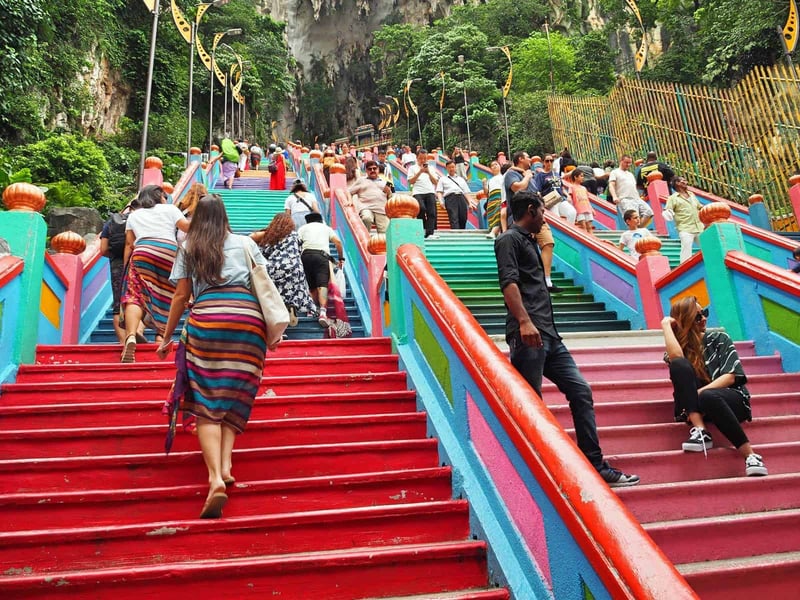 As you walk around you'll find that the streets are usually pretty chilled as it's too hot for mass congregation, but you'll probably run into a few lively areas.
The centre- KLCC, Chinatown and Bukit Bintang- have a few heritage gems to check out on your visit (featured in this article) and there's some great rooftop spots for marvelling at the Petronas Towers.
But if possible, I'd recommend trying not to spend your whole time in KLCC. Similarly to Melbourne, the suburbs have lots of character and much to offer, and in my opinion they're nicer places to walk around.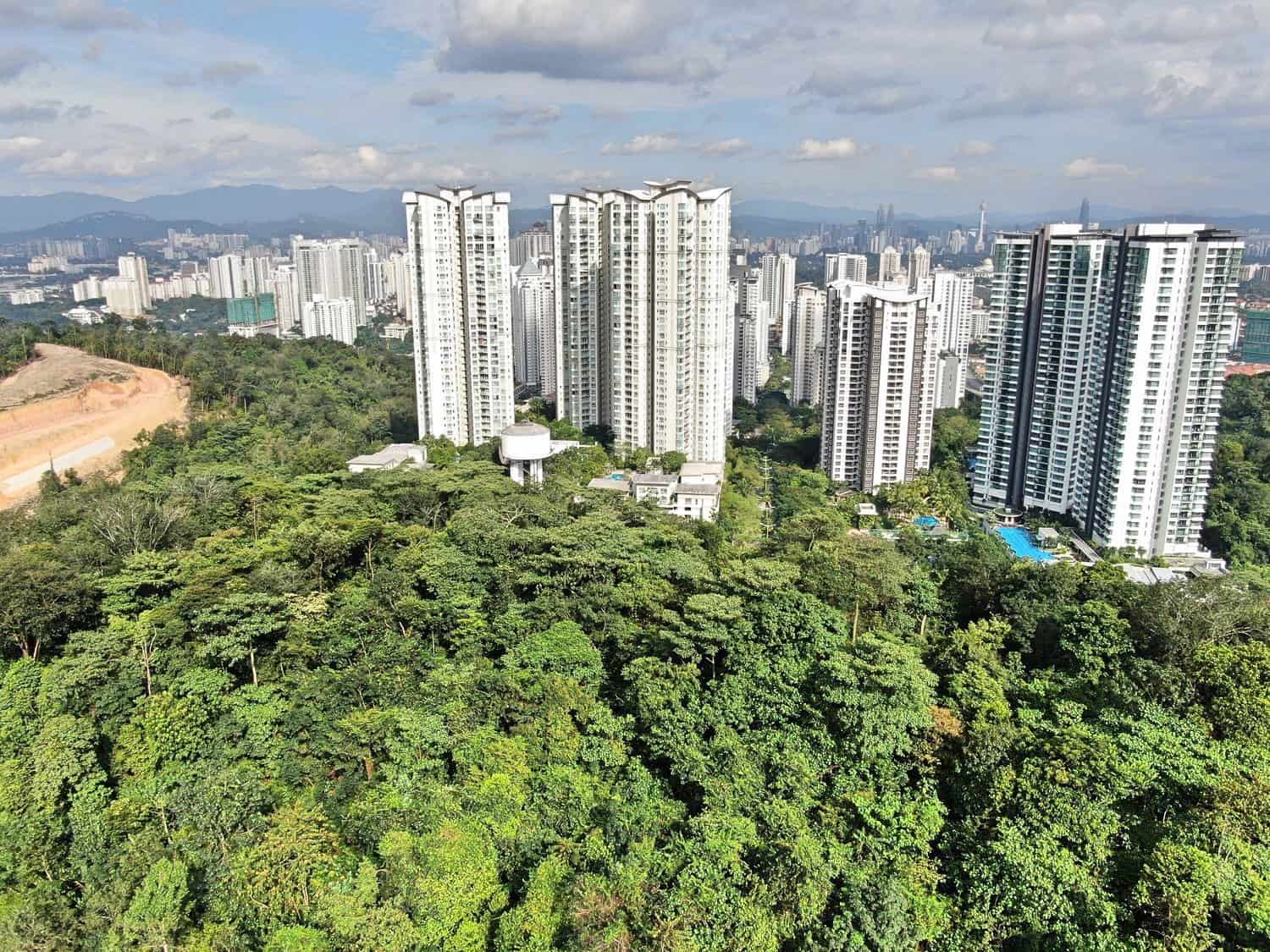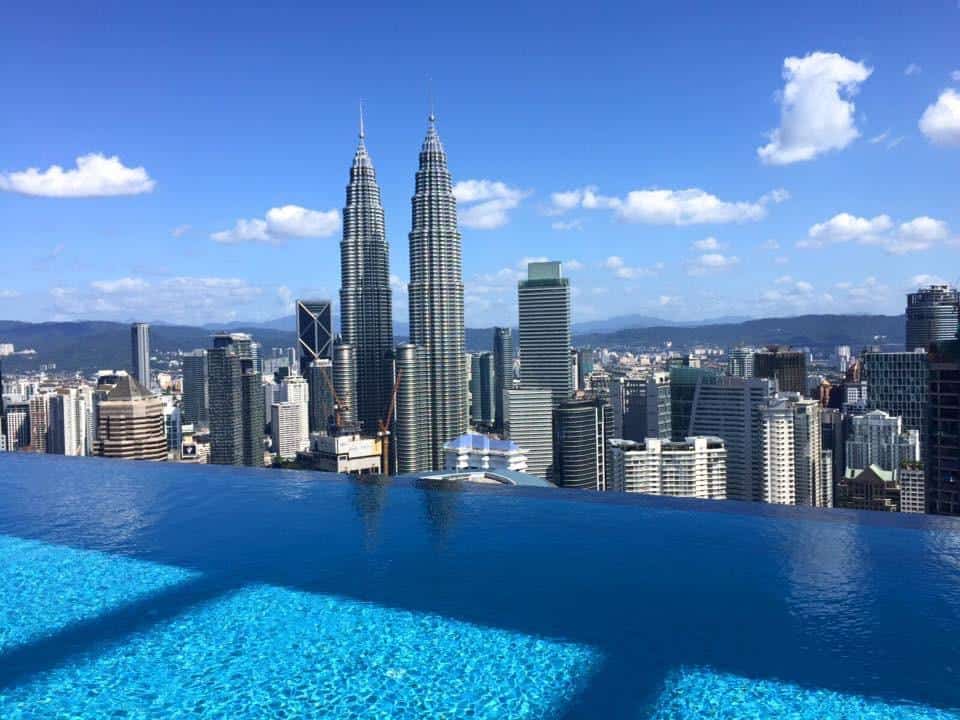 So that's my little intro, now let's crack on with the fun stuff!
The only way for me to recommend thing to do in the city is to take you to places that I like to go, doing things that I like to do as an expat here. You could probably squeeze out a thousand and one things to do in KL, but I'm not going to suggest anything I haven't enjoyed personally, multiple times. Rather, I'll be listing activities and places I'd tell to my friends.
If you're visiting Malaysia on a two-week holiday then I'd suggest setting aside 3-4 nights in KL. 🤙🏻
I hope you have fun in the city and comment below to let me know what you enjoyed, even if it's not in this list!
Shezz.x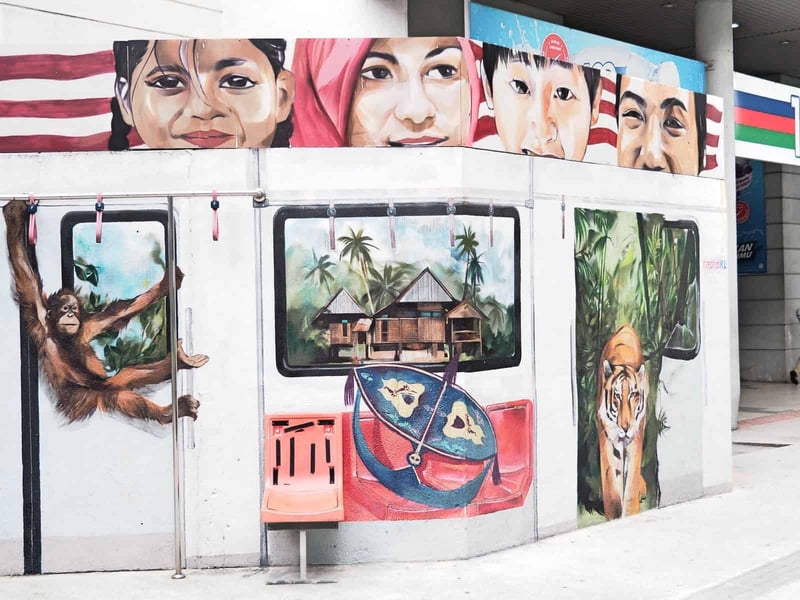 ---
My Favourite Things To See & Do in
Kuala Lumpur
---
1. Self Guided Tour of the Colonial District & Chinatown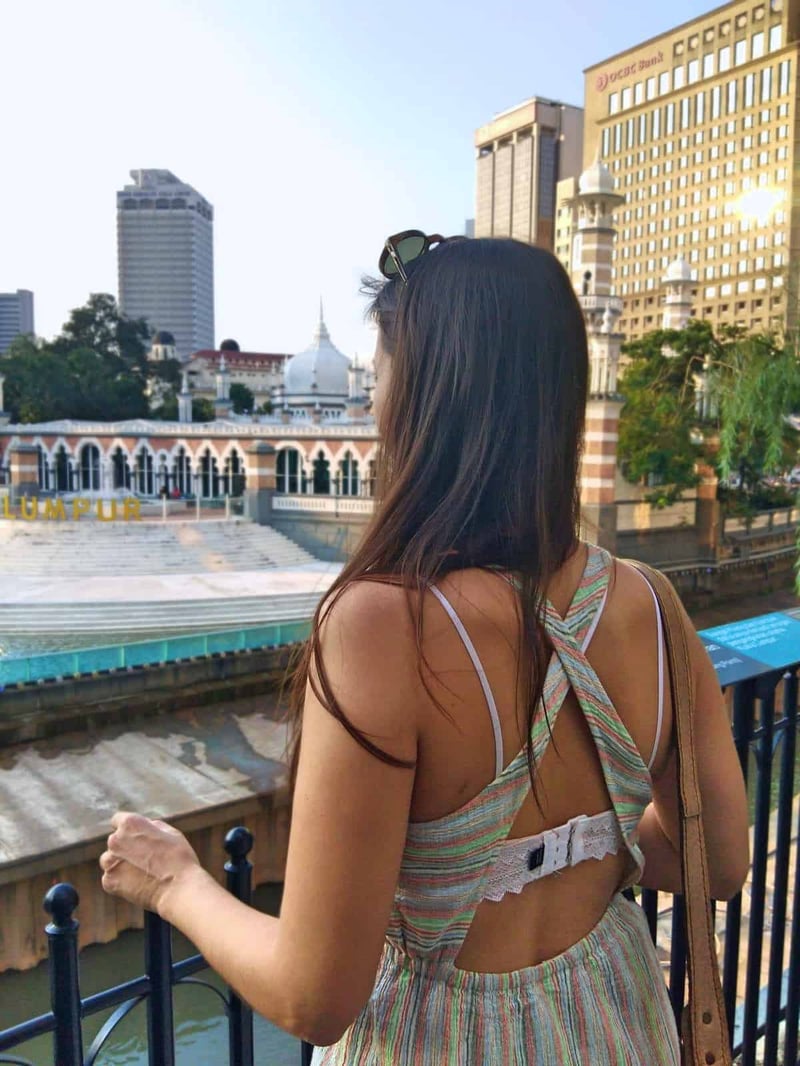 Just before I left KL, I realised that I'd never properly visited Chinatown. By this point I'd been living in the city for two years, so cockily thought I knew all I needed to know!
So in a bid to finally catch up on some touristy stuff, I grabbed a history book and scored a few pinpoints on Google Maps before hitting the old heart of KL – Chinatown and Merdeka Square (aka, the Colonial District). As it turns out, I knew very little.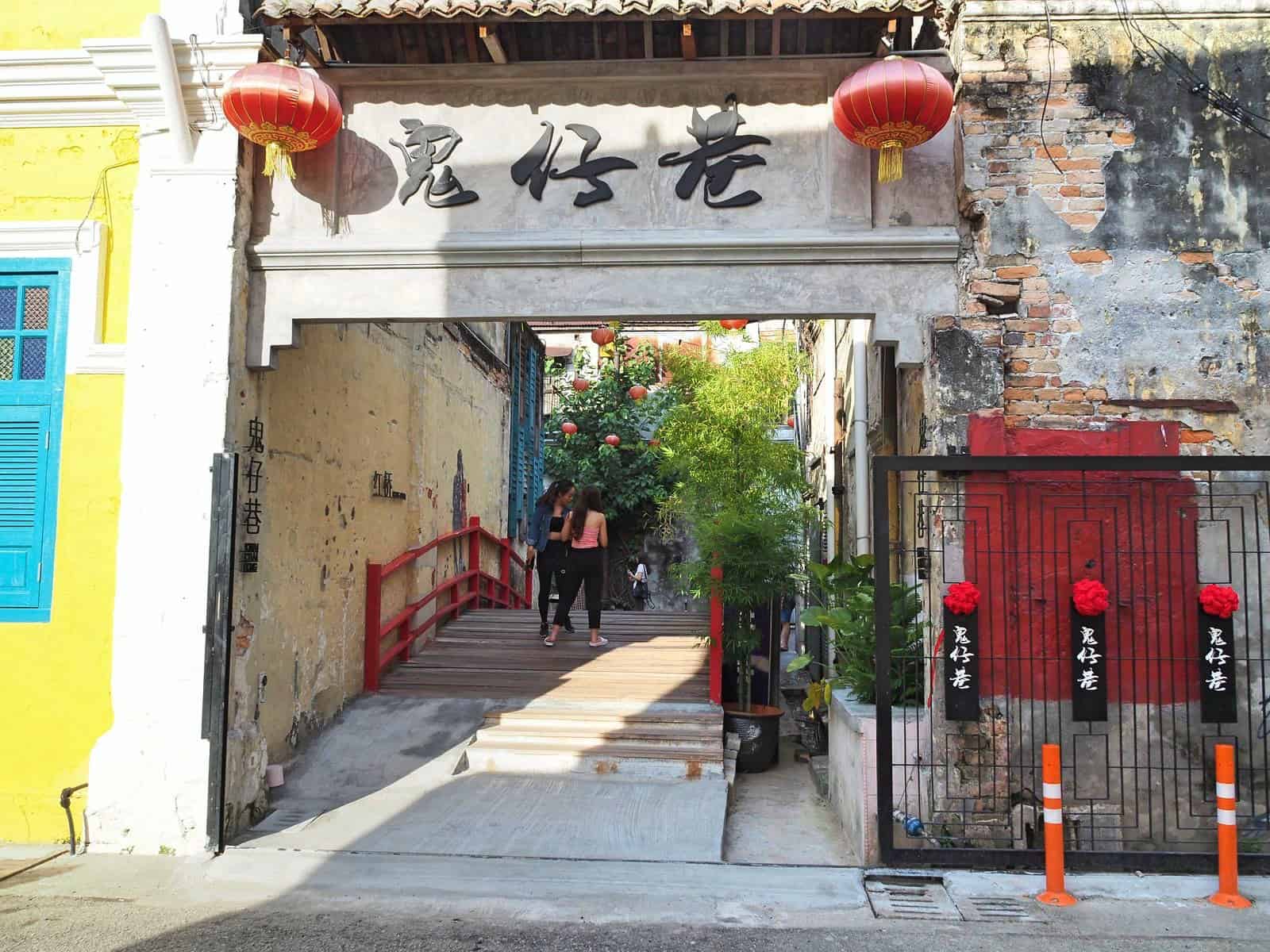 I was amazed with what I discovered about KL's rich history and surprisingly it changed my outlook on the city. I was even one of the first few to stumble across a new heritage feature, Kwai Chai Hong, which is now an icon in Chinatown.
There's definitely more sustenance to Kuala Lumpur than its glitzy Petronas Towers and secret cocktail bars, and its got far more soul than just being born out of tin mining. So do yourself a favour, and if you only get to visit two places in KL (of course, the first one is the Petronas Towers) – make your second stop here.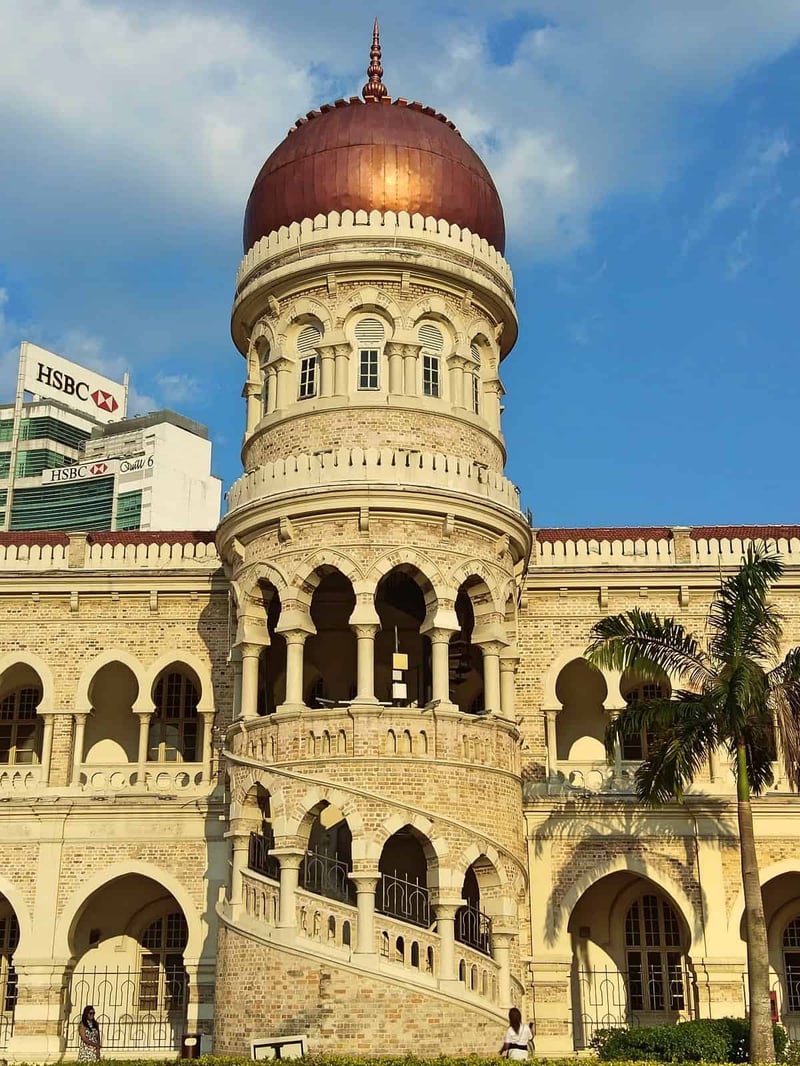 Not long ago, DBKL – aka City Hall, held free walking tours in Merdeka Square. Yet despite being popular, they were abruptly cancelled in May 2018. Unfortunately, sudden closures of businesses, services or parks are not uncommon in the city.
So I decided to create my own "forever available" and "free" self-guided walking tour, taking you through the best bits of Chinatown and Merdeka Square. It's rich with plenty of photo ops, saucy architecture and forgotten stories. I've included a selection of food stops too, so don't go wild on the breakfast buffet!
Alternative:
If you fancy experiencing an authentic side to KL but aren't a fan of traditional tour groups, then you can connect with local guide who can take you on a unique private tour. Check out
With Locals
to find out more.
---
2. Go on a Malaysian Food Tour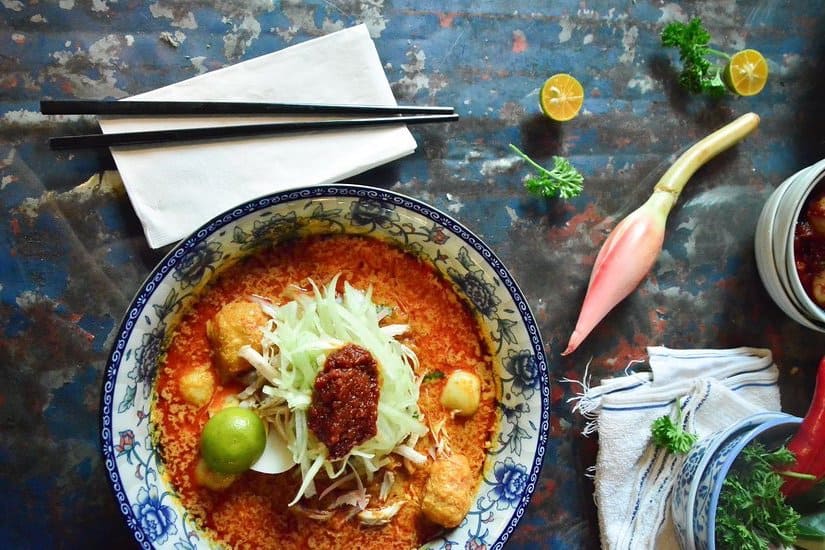 Are you a foodie like moi, and virtually every Malaysian? Then this food tour will be right up your alley!
To help you experience some awesome local fare, I've rounded up my favourite Malaysian dishes to try and listed where to find them in KL. If you're quite new to the street food scene and are a bit shy to check out local eateries, then this should ease you in nicely.
---
3. Find KL's Secret Bars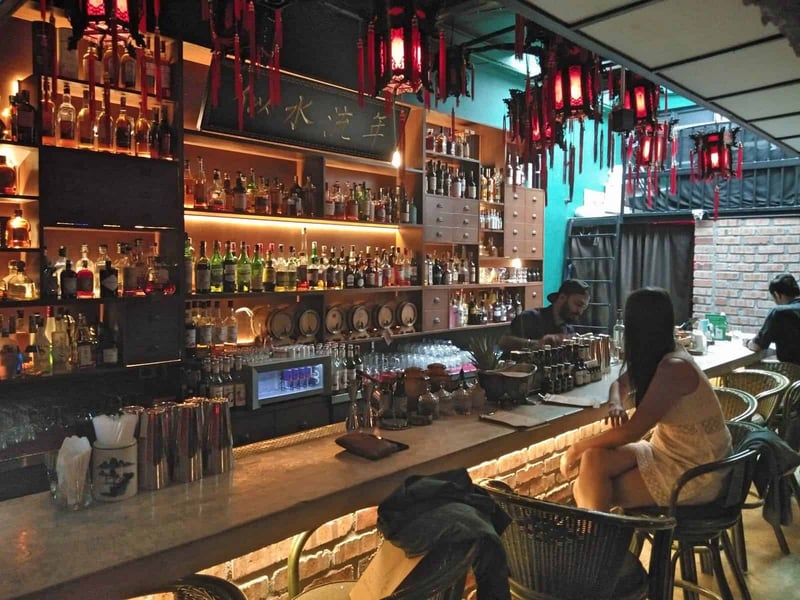 Kuala Lumpur's burgeoning bar scene includes an awesome selection of speakeasies that I had a lot of fun researching, a few times over. 😉
Rooftop bars in in the city are also a thing, but personally I've yet to find one that's not overly commercial or that serves better cocktails than the speakeasies in my list. Advice? Head to a sky-dining restaurant like Fuegos instead to gawp over the twin towers, then hit the secret bars 🙌🏼.
---
4. Visit a Mosque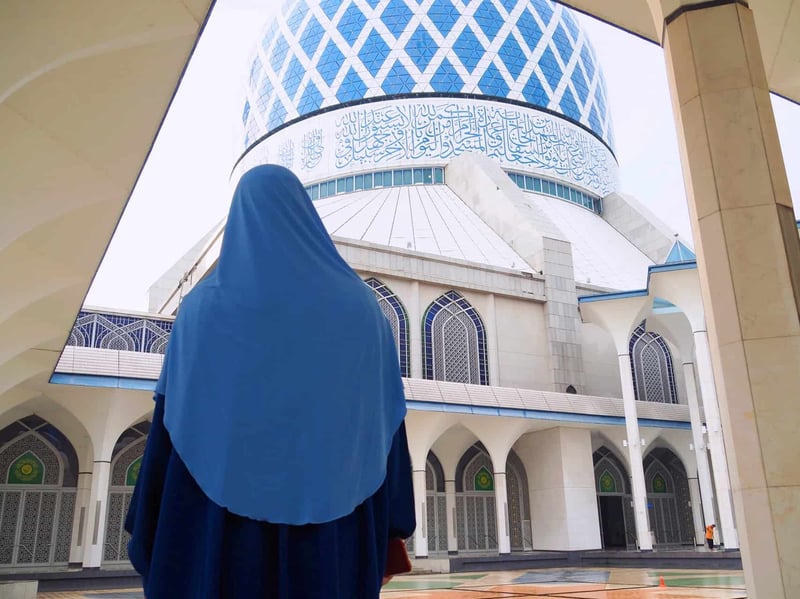 As a muslim majority country, Kuala Lumpur and Malaysia is home to some stunning mosques. I'd never visited one until I came to KL but found it to be such a peaceful & beautiful place. I also had a great guide who showed us around and happily answered my many questions.
Conveniently, many mosques around KL provide headscarves and robes for the ladies and some offer tours. I visited the Blue Mosque in Shah Alam (aka 'Sultan Salahuddin Abdul Aziz') which was gorgeous, but the traffic back was a nightmare, so I'd only suggest it if you're staying nearby.
Otherwise, Masjid Negara, which is Malaysia's National Mosque is a good central alternative. Take note of their opening hours before setting forth: Mon- Sun (except Friday) open 9am-12pm; 3-4pm and 5:30-6:30pm. Friday only: 3-4pm and 5:30-6:30pm.
---
5. Go Wakeboarding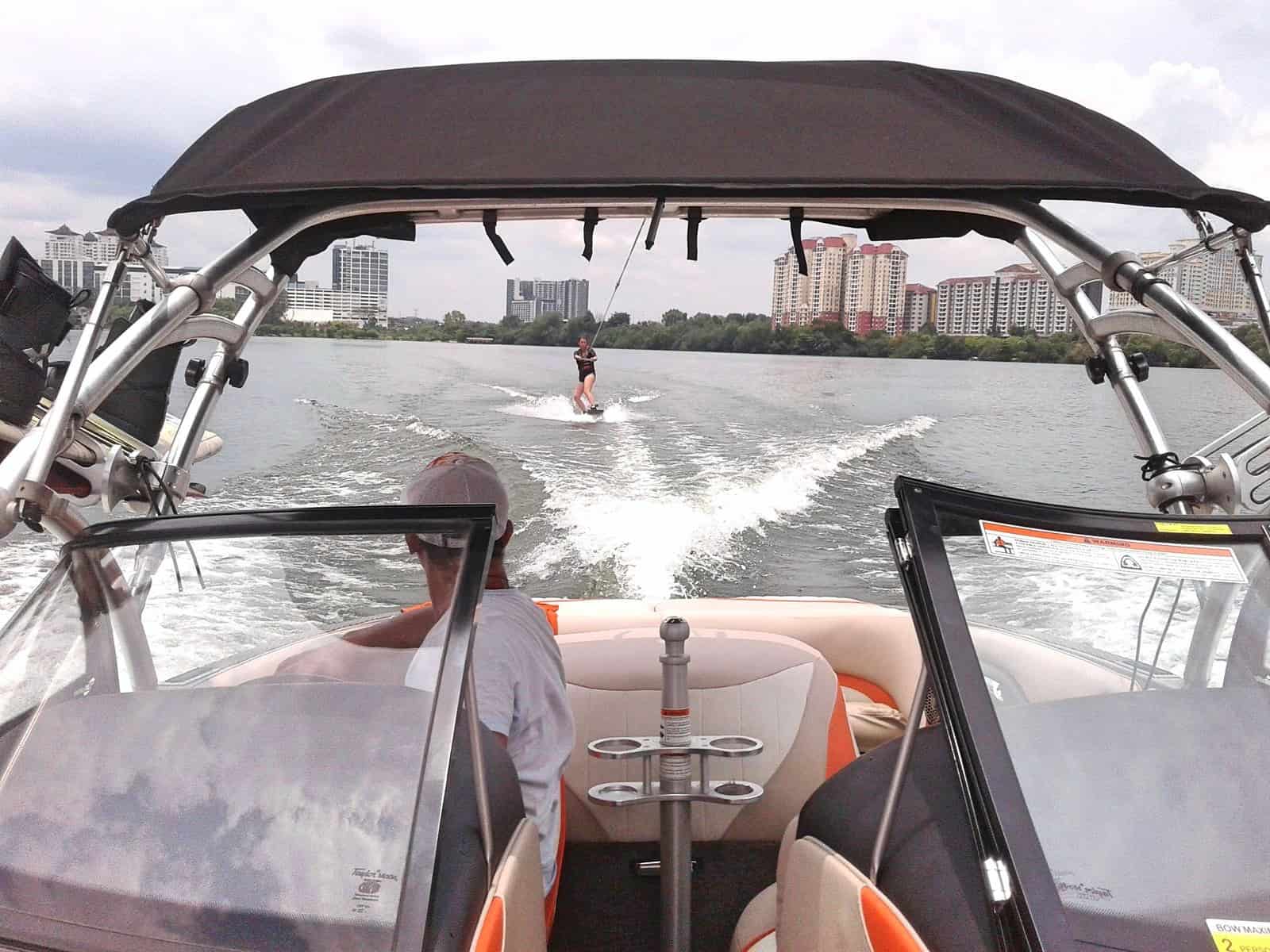 Okay, so not your typical tourist attraction, but if you're a bit of a thrill-seeker like me and want a cooling water-based activity from KL's icky heat, then this could be your thang!
Many people head to Putrajaya to wakeboard on its lake, but there's one much closer to home- still within KL- with an awesome instructor called Aaron.
Starting out a lawyer, he packed it in to pursue his love of wakeboarding and he's honestly the best instructor I've ever had! He talked us through each step and gave great feedback, so the Sailor and I made heaps of progress. We had a pukka morning of riding here, just expect to feel knackered afterwards!
---
6. Check out Crackhouse Comedy Club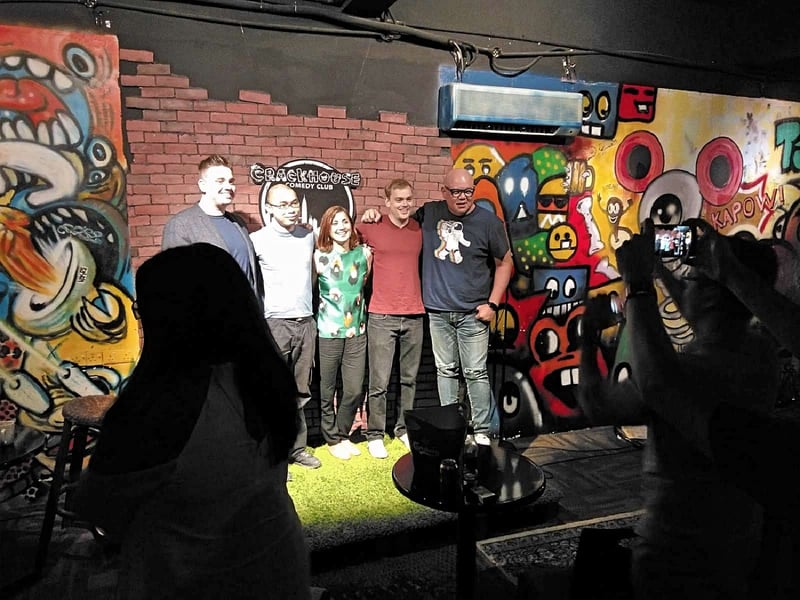 I'm a sucker for a good comedy club. But particularly in KL where the entertainment is somewhat 'thin on the ground', and usually pretty bland and inoffensive, Crackhouse has been a massive saving grace.
When I first arrived to the city and visited this place, it was kind of a 'KL culture lesson' with host Rizal Van Geyzel's hilarious anecdotes on Malaysian life. I also got to see Sri Lankan-Aussie comic Dilruk Jayasinha which was a touch.
Crackhouse usually hosts three acts every Friday & Saturday night which includes an international headliner. Or try to check out improv sessions with AI-IA who are awesome.
For a fab night out in TTDI, check out Ember Modern Bistro for dinner (they serve up Modern-Asian fare and are my favourite restaurant in the city), followed by laughs at Crackhouse and a nightcap at The Pawn Room secret bar.
---
7. Go Jungle Hiking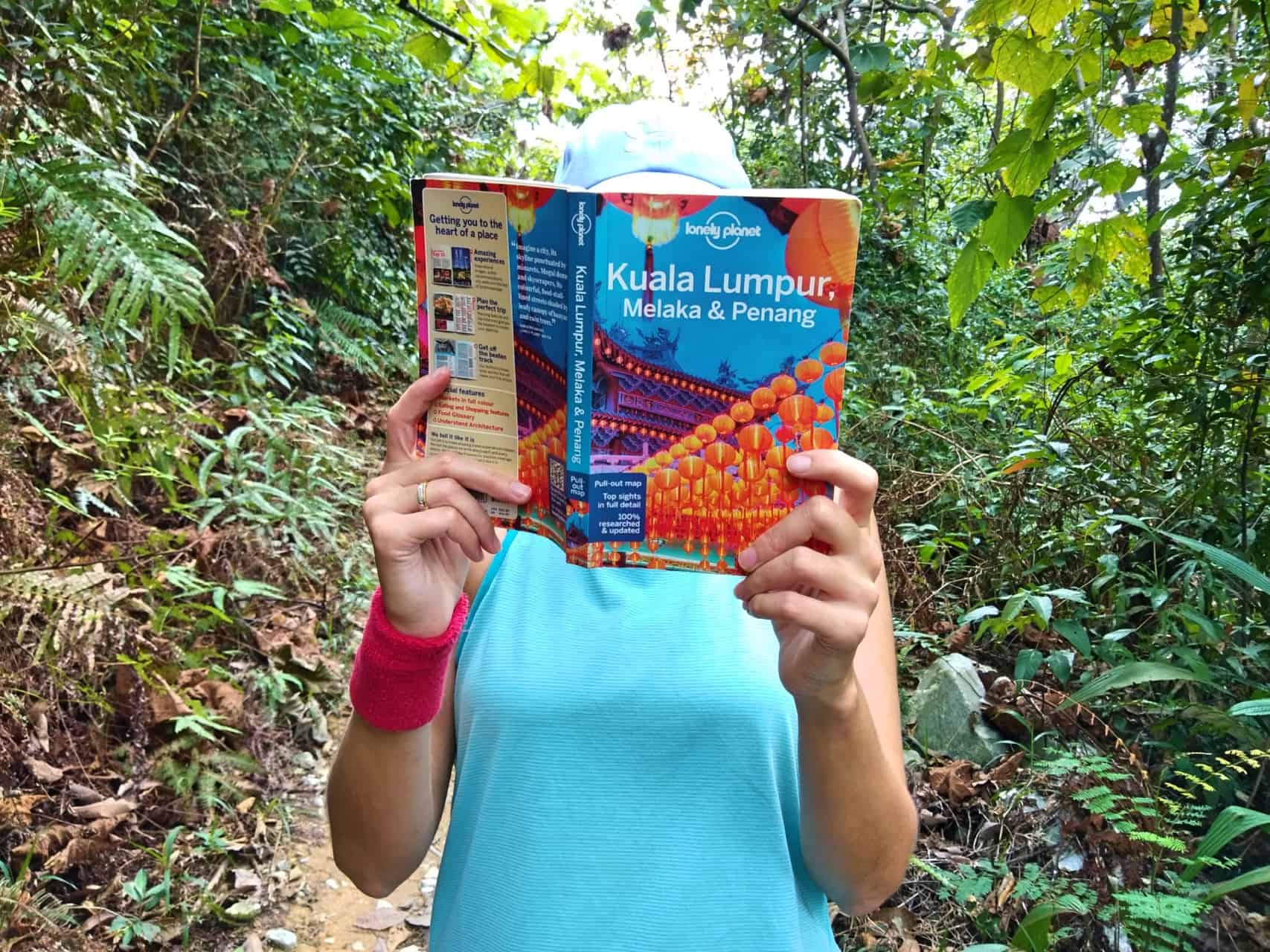 Just to think this city used to be nothing but jungle with potential. This is one of my highly recommended activities in KL, so don't forget your trainers!
There's quite a few pockets of bush in and around KL that you can visit. Personally, I was fiercely loyal to Bukit Kiara because I lived right in front of it. Guaranteed are feel good vibes, rugged trails and wildlife appearances before refuelling at one of TTDI's eateries afterwards (check my list of eats coming up for suggestions 👇🏼).
---
8. Visit KL's Hip Markets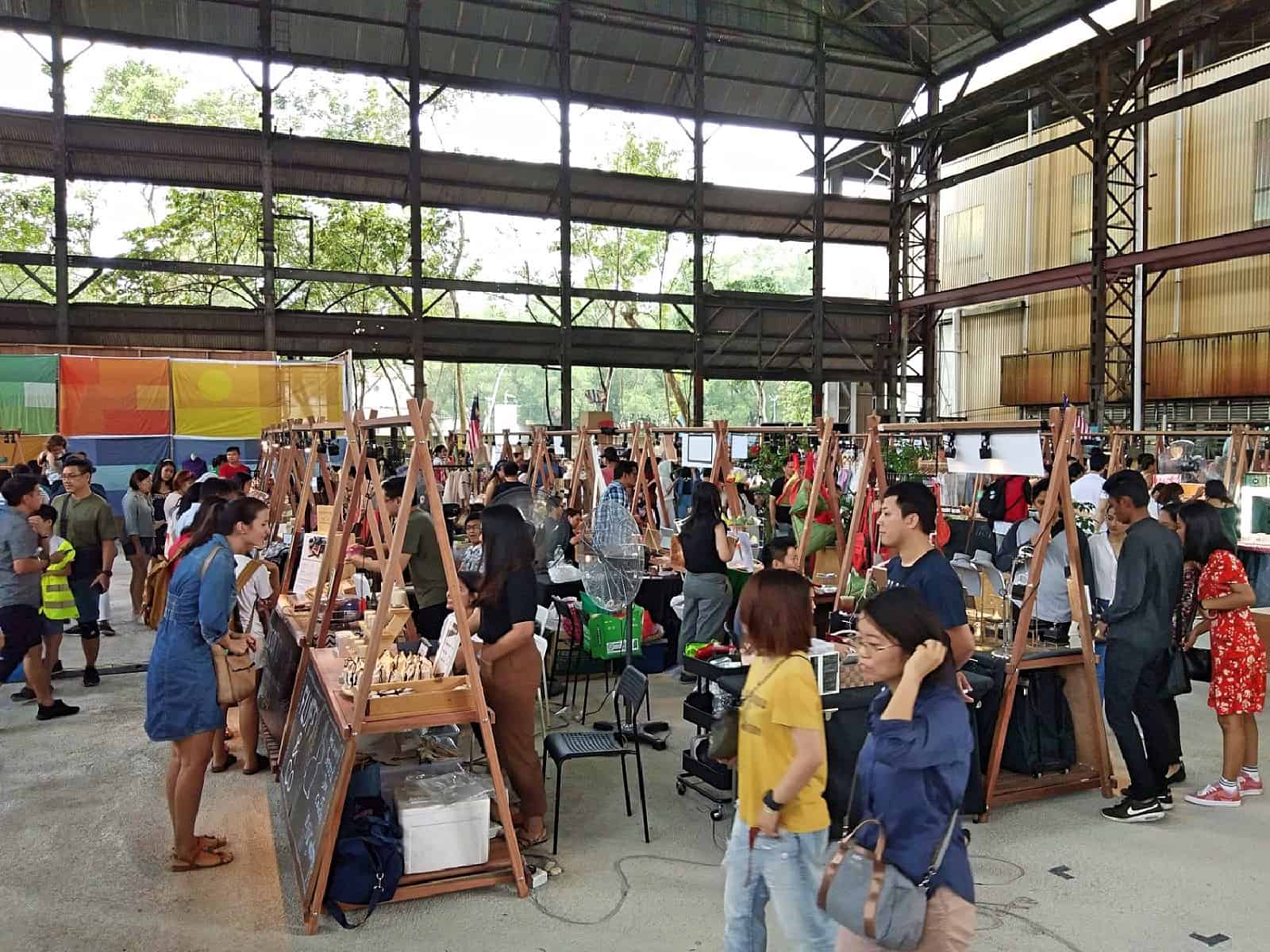 I moved to Kuala Lumpur from Melbourne so was kind of spoilt with its cool selection of markets. But I was happy to find out that there were similar alternatives in KL, even though there're not permanent fixtures.
Running once a month, Riuh market is my favourite to check out. Their curated platform houses only local brands, complete with food vendors and live music. They don't have a fixed spot but pop-up in some cool areas, like the River of Life in KLCC, or the artsy area of Sentul Park and *APW in Bangsar (who also do occasional pop up themselves).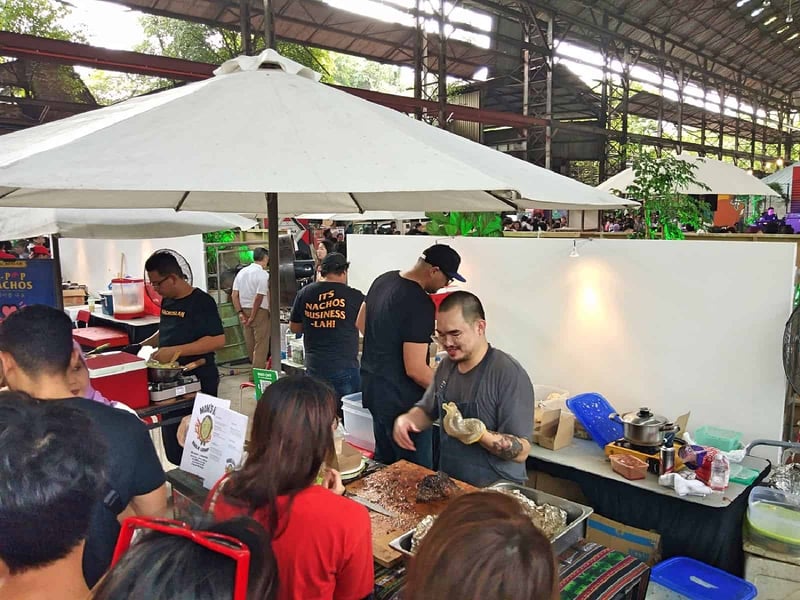 Artbox MY also offers a similar line-up, although they've only hosted a couple of events so far.
Otherwise, the more artsy Publika Mall regularly sports a decent line-up of markets on the Ground Floor, as well as boutique shops and events.
But on the whole, you need to keep your ear very close to the ground to find out about upcoming happenings, as they're usually announced late in the day or the marketing is a bit bleak. Keep an eye out on Time Out!
---
9. Dine at Cracking KL Restaurants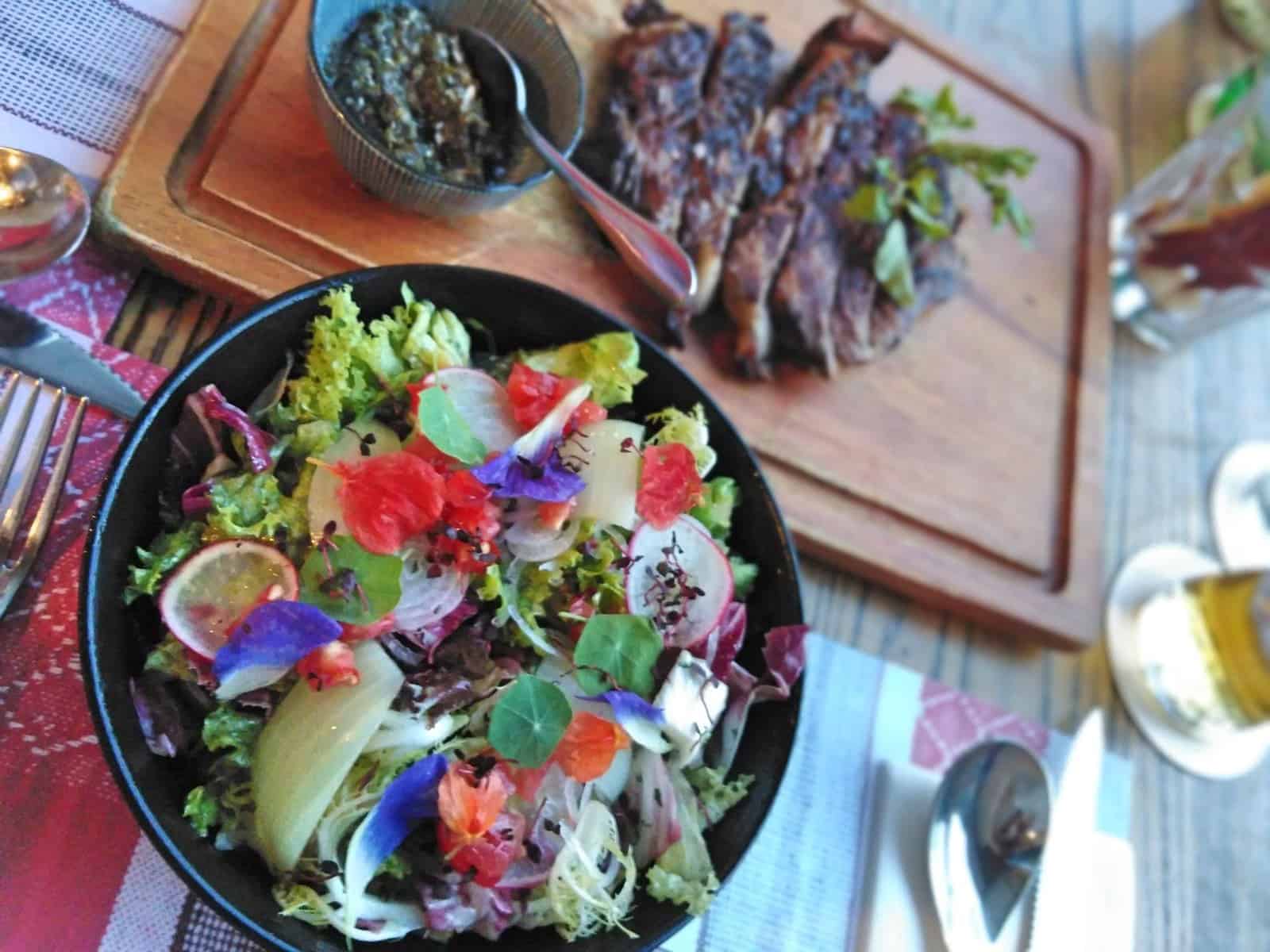 Now I'm bringing you a list of all those awesome non-Malaysian restaurants! Great for your dinner options whilst in town, it's taken me two years to accumulate this array of beauties- including some epic Modern Asian eateries that are seriously not to be missed.
---
10. Shop at a Megamall!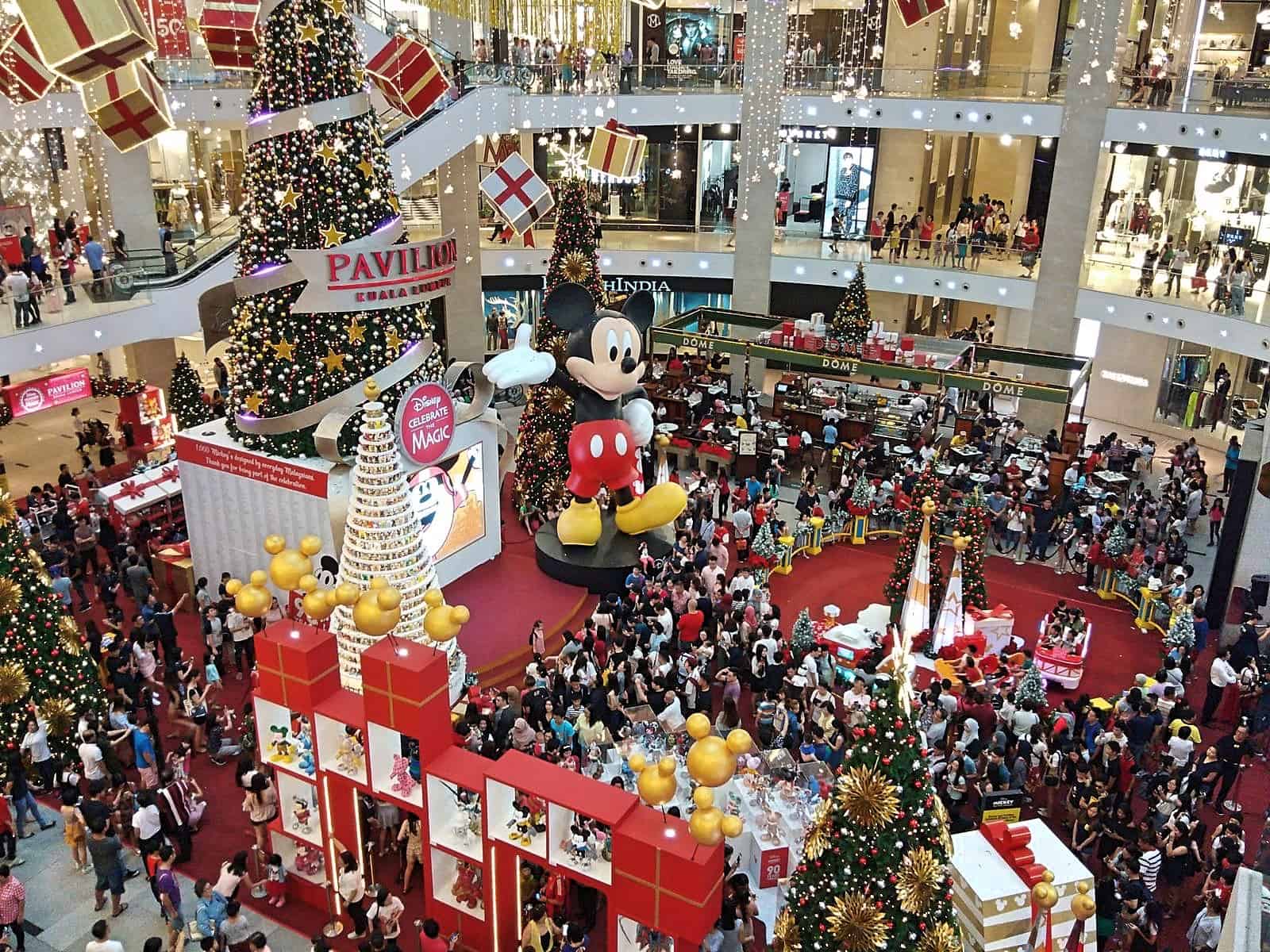 I actually can't believe I'm putting megamalls on here! 🙈 But since living in Malaysia I've found myself in them virtually every weekend, for one reason or another.
As opposed to Europe or the West where they're mainly just 'clothes' shopping outlets, here they're more lavish affairs that kind of do everything. So I visit them to eat, get a haircut, do my weekly food shopping, visit the cinema, go for a pedicure and massage (check out Thai Odyssey and Hammam), attend the odd event…you get my point.
They're also beautifully air-conditioned. To be honest, I'd be surprised if you don't end up visiting one during your time in KL. So here are some of my favourites.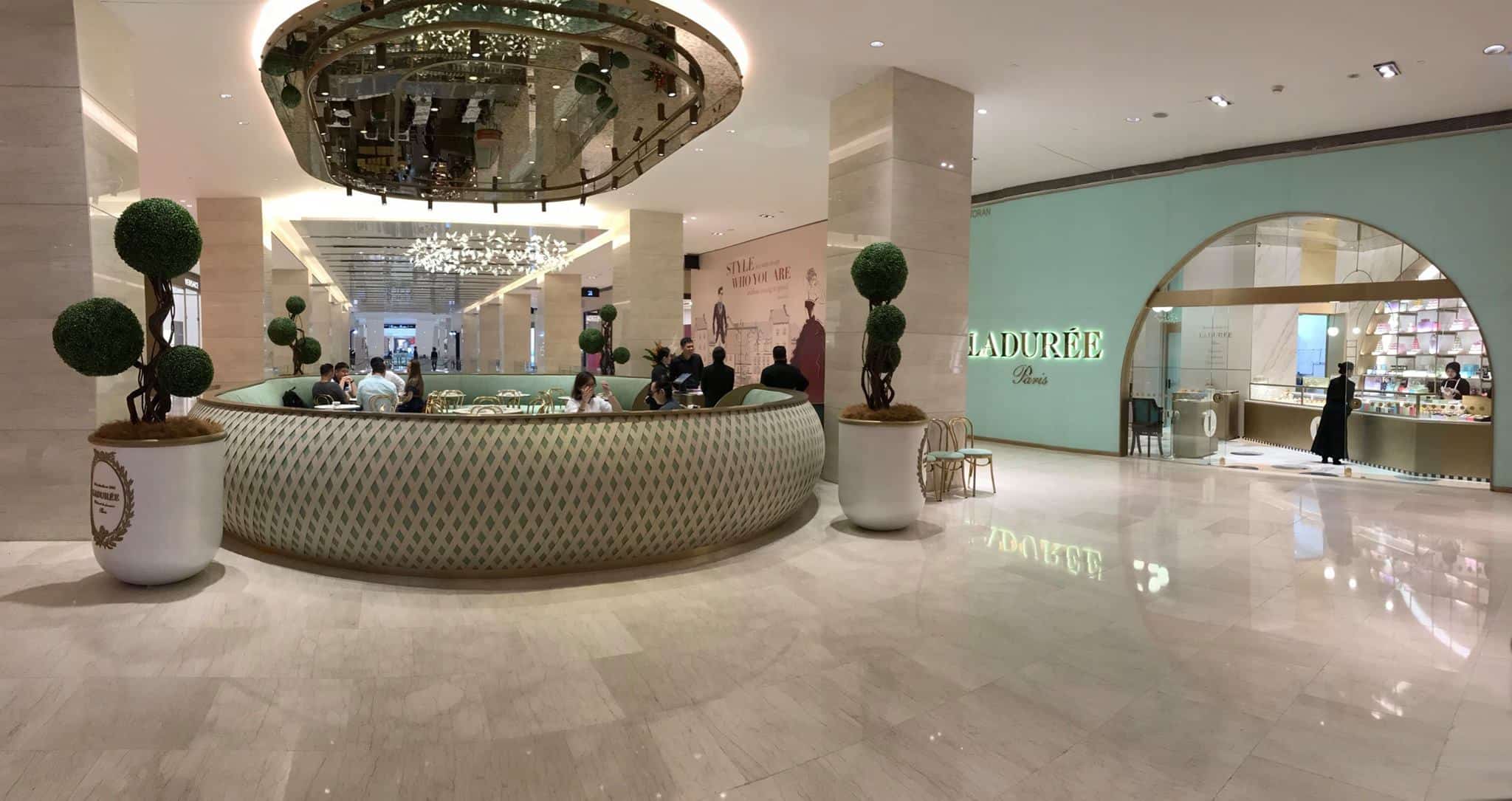 * * *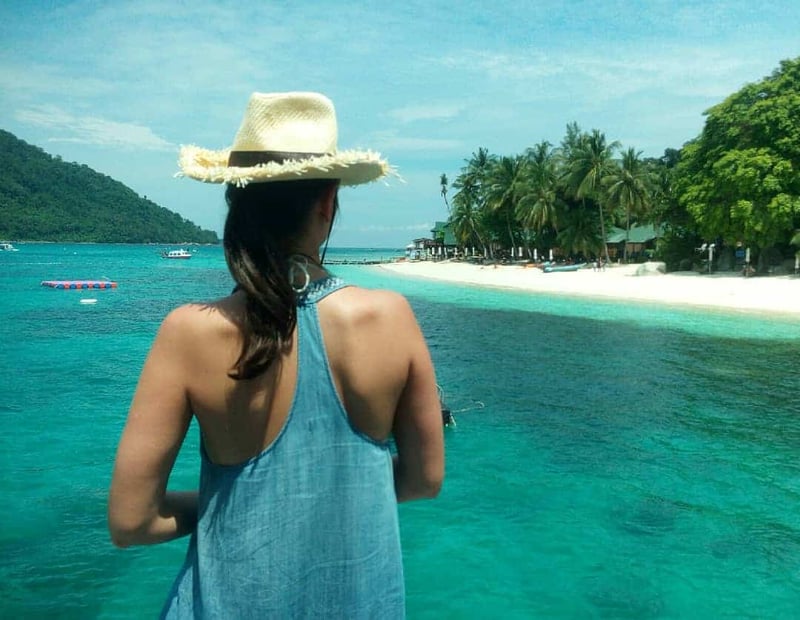 I hope you found my article useful and managed to find some cool things to do in Kuala Lumpur. ⭐️
If you're heading out of the city (likely!) and are looking for great staycations on the Malay Peninsula then check out my post on 18 relaxing getaways from KL.
Like it? Pin it for later!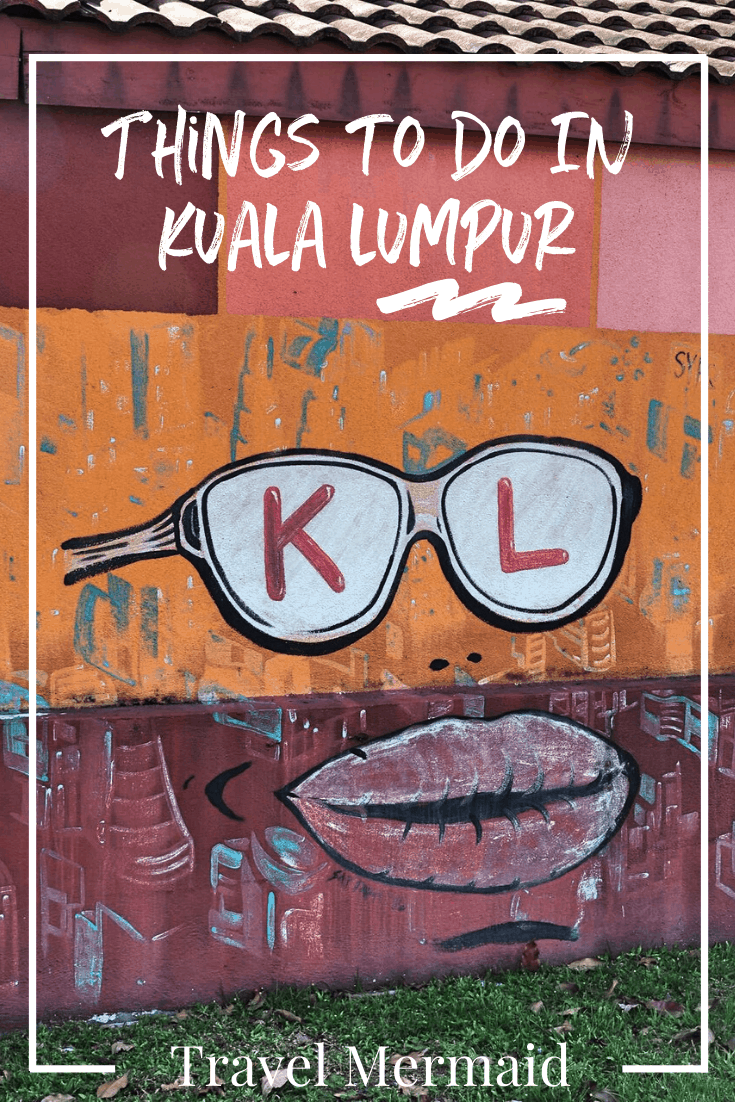 ---
The WithLocals link in this post is an affiliate links to a company that I feel is ethical and will enhance your experience in KL. Any purchase you make through this link supports this site at no extra cost to you. Thank you for supporting Travel Mermaid.
XOXO