This place is enchanting, it is paradise here.

-Luciano Pavarotti
One private island, one luxury resort. A solitude where wild hornbills come to roost in the trees above your classy verandah, which overlooks a lush colour palate of deep greens and glimmering blues. A wilderness where monkeys meander in the humming rainforest, whose tracks lead you to powder-soft sand and emerald beaches. A paradise where even late Pavarotti himself nearly cried at the beauty of this island ~ I literally couldn't make this intro up if I wanted to!
For good reason, Pangkor Laut Resort has been one of my favourite getaways in Malaysia and my most luxury retreat to date. It's the only resort in the country (that I know of, after excessive research) which owns a private island, has all the bells and whistles -and, most importantly- is not crazy expensive. Considering I got quoted more to rent a bog-standard room in London's Notting Hill, spending less at this 5* tropical island resort is value for money I say.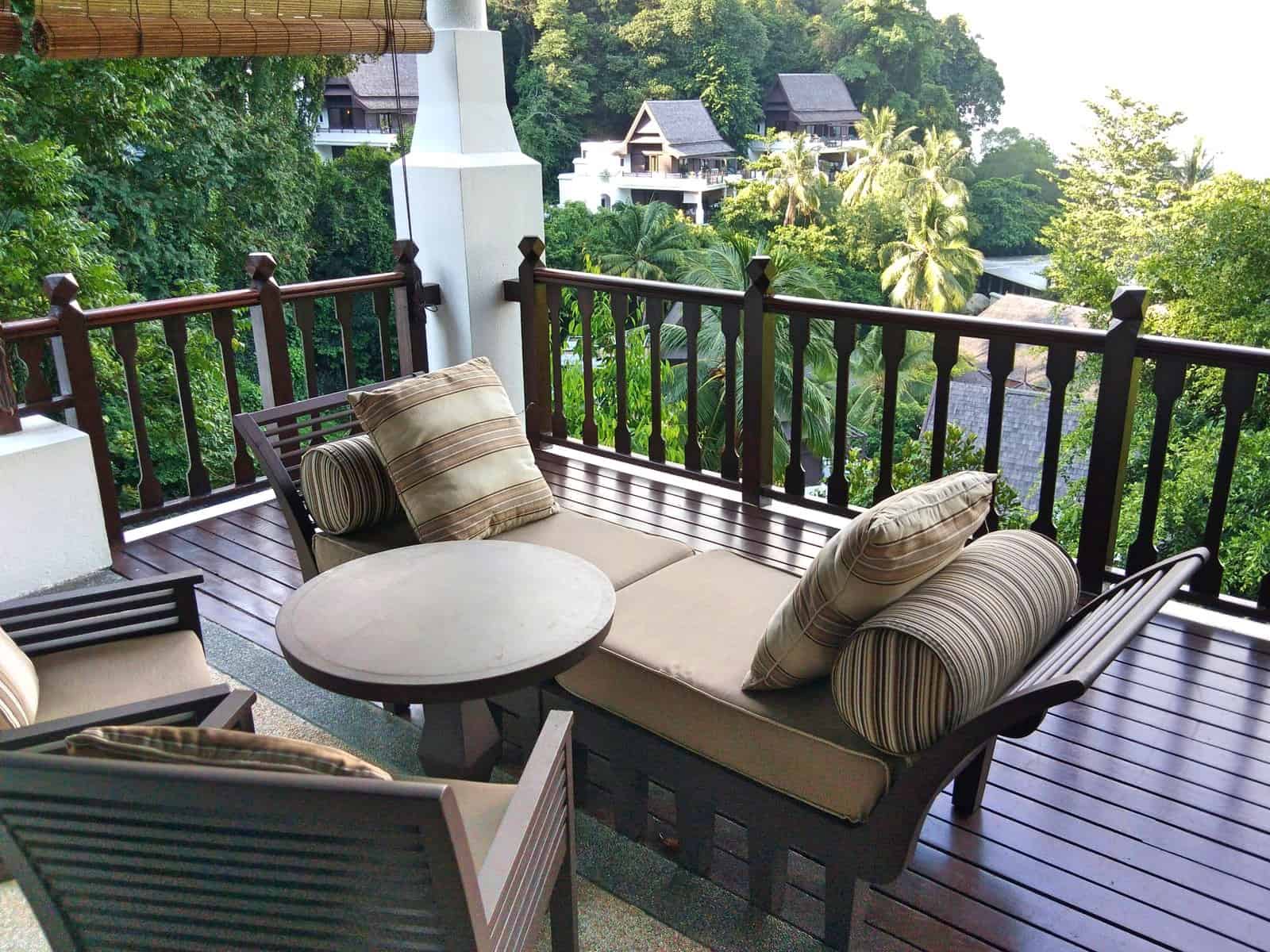 After two years living in Malaysia, we finally made it here for the Sailor's birthday. I'd heard about this place just a couple of months after moving to Kuala Lumpur and knew I had to squeeze in a trip before we left. And everyone living here needs to squeeze in at least one trip!
At the end of another busy and stressful week at work, we only had to drive 3 hours north from KL before being whisked away on a 15 minute private speedboat and arriving on our own luxury private island.
I realised quite quickly that most people who come here are fellow KLites as thankfully the island is so close to the capital. You can easily take that early Friday finish and be on the beach before sunset, which is what we did! It also offers a sweet residents package which can save you over RM 2'000. It's not cheap to come here, but I think it's worth every ringgit.
Related Read:
10 Ways to Experience The Best of Malaysia's Perhentian Islands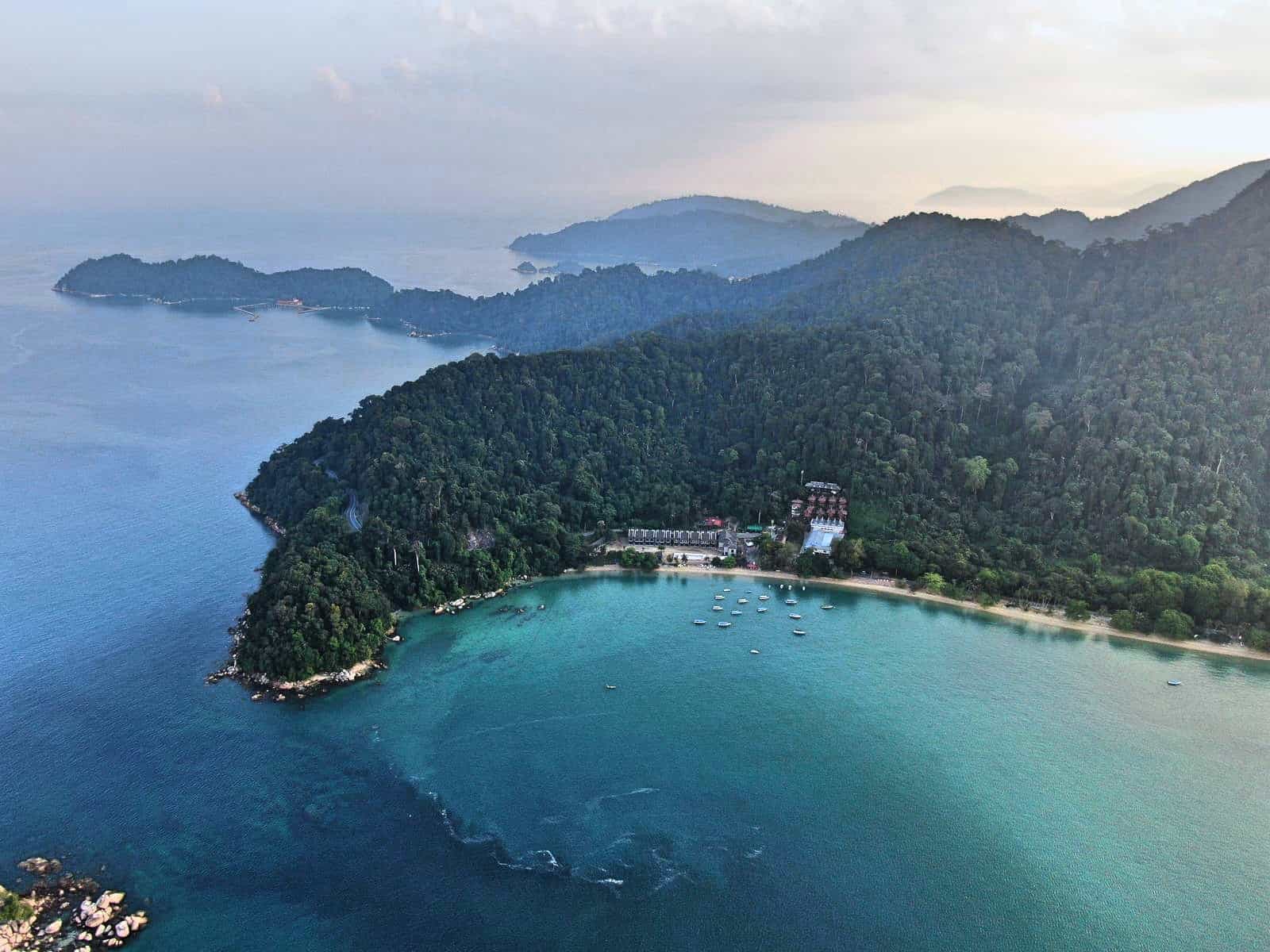 The island is virtually untouched with only a fraction of development from the resort. Made up of 300 acres of predominantly ancient virgin rainforest, it has the main swimming beach Emerald Bay sitting peacefully the top. As it's a small isle, you won't see tigers or orangutang's lurking amongst the trees. But, which pleasantly surprised me, the bird life is pretty awesome.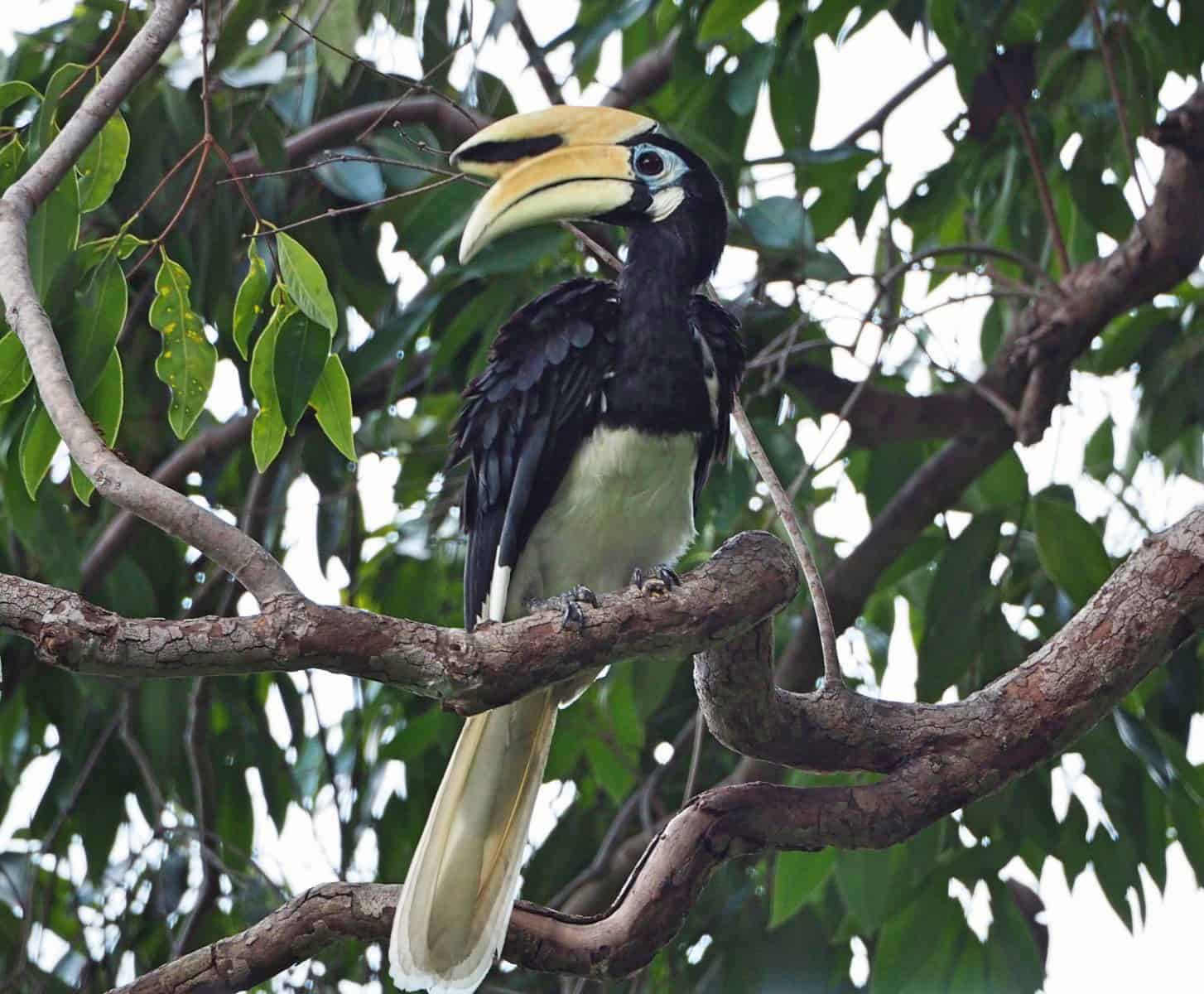 When we entered our very generously sized villa, our jaws literally hit the ground. I think we spend a good half hour just taking pictures and videos when we arrived as it was so plush! The room was spacious, elegant and beautifully furnished. I'd happily move here.
I booked the Hill Villa for the views so my favourite feature was the verandah, and perched up above us on a nearby tree was one of the most beautiful birds I've ever seen in the wild – a hornbill! As a feathered friend lover who had only ever seen Malaysia's national bird on ringgit note, I was elated. I had no idea they would be here.
Later I discovered that in 2006 the resort put a number of nesting boxes around the island as a part of their hornbill conservation program, so these flighty creatures are all over Pangkor Laut, and they'll definitely come to say hello during breakfast.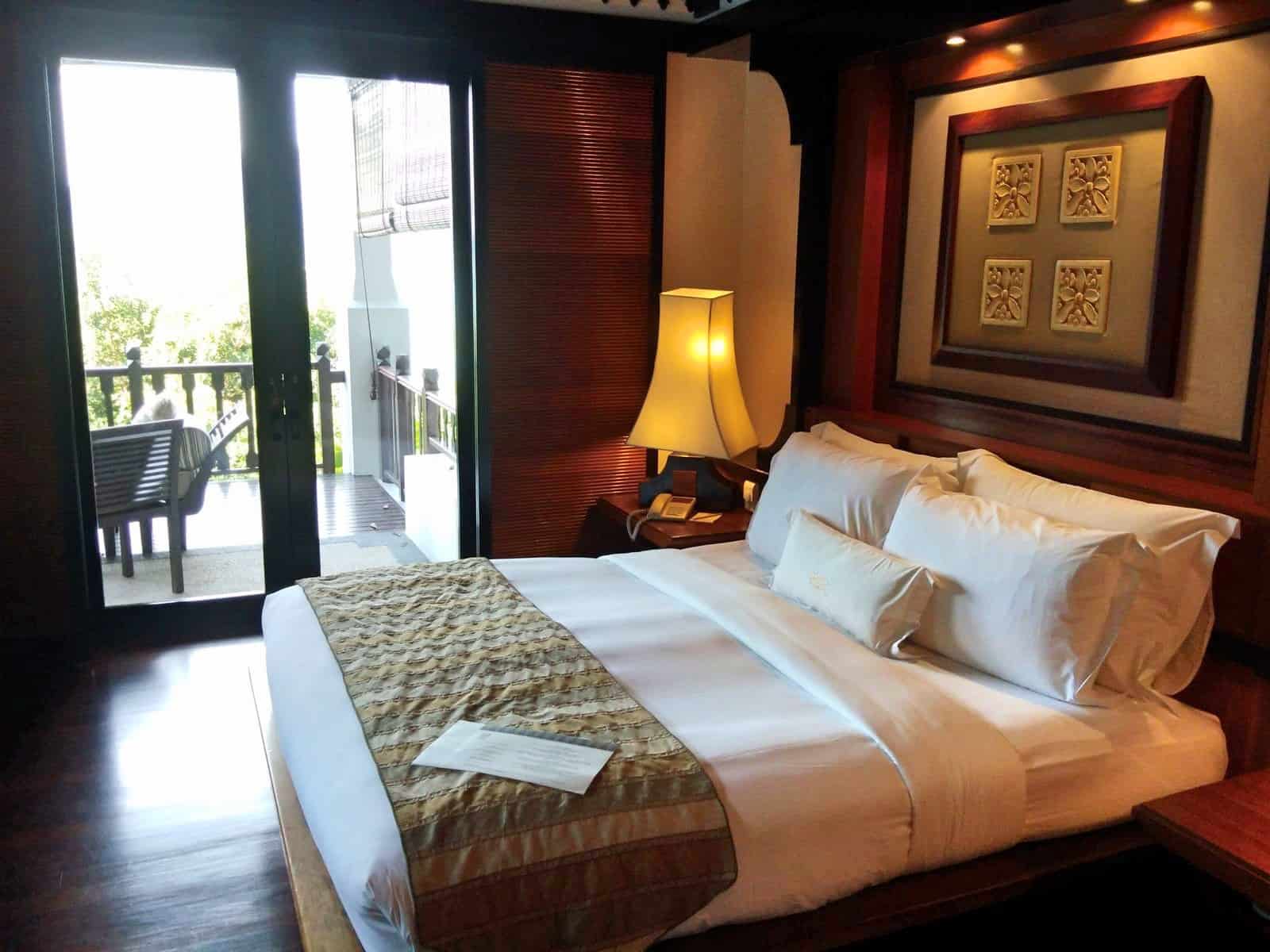 Pangkor Laut Resort
The resort and island was declared a 'paradise' by Pavarotti, who was a returning visitor. The first encounter saw him sing to a private and exclusive audience (including former and current Prime Minister of Malaysia – Tun Dr Mahathir) during the resort's opening in 1994. His legacy remains with the naming of the largest hillside villa, Pavarotti Suite.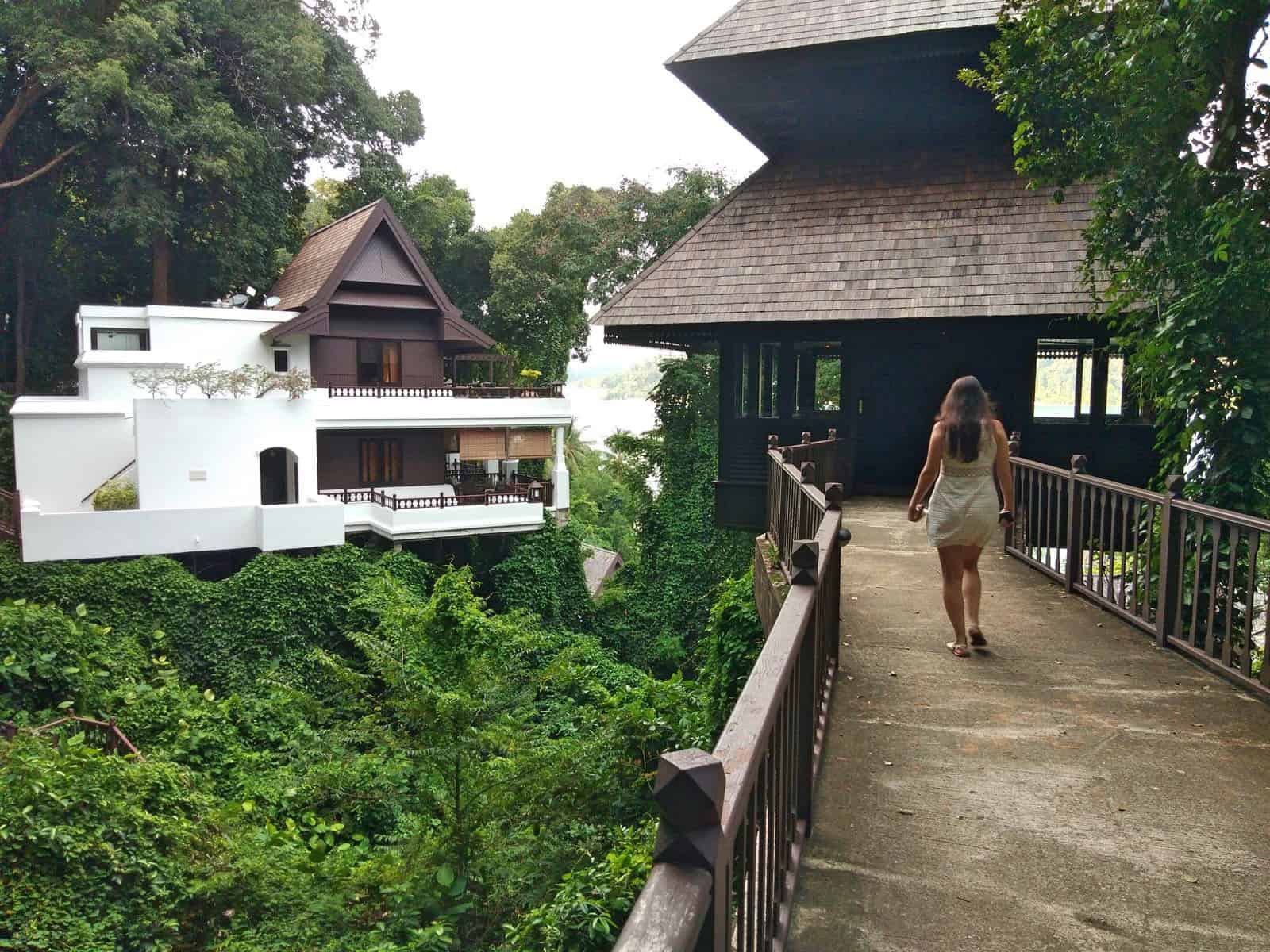 Pangkor Laut isn't an eco-resort, but it is respectful to nature. I love how they have designed the wooden villas to seamlessly blend into the forest backdrop. On many occasions, buildings have been erected around the trees.
Although it might appear small in the pictures, the resort is actually a pretty sizeable and larger than I was expecting. Set along nine estates, it has suites and villas in the garden, hill, sea and spa area. This makes it feel more like a small village than a single hotel.
A perk to this is that guests are nicely spread out, so it doesn't feel as though you're on top of each other.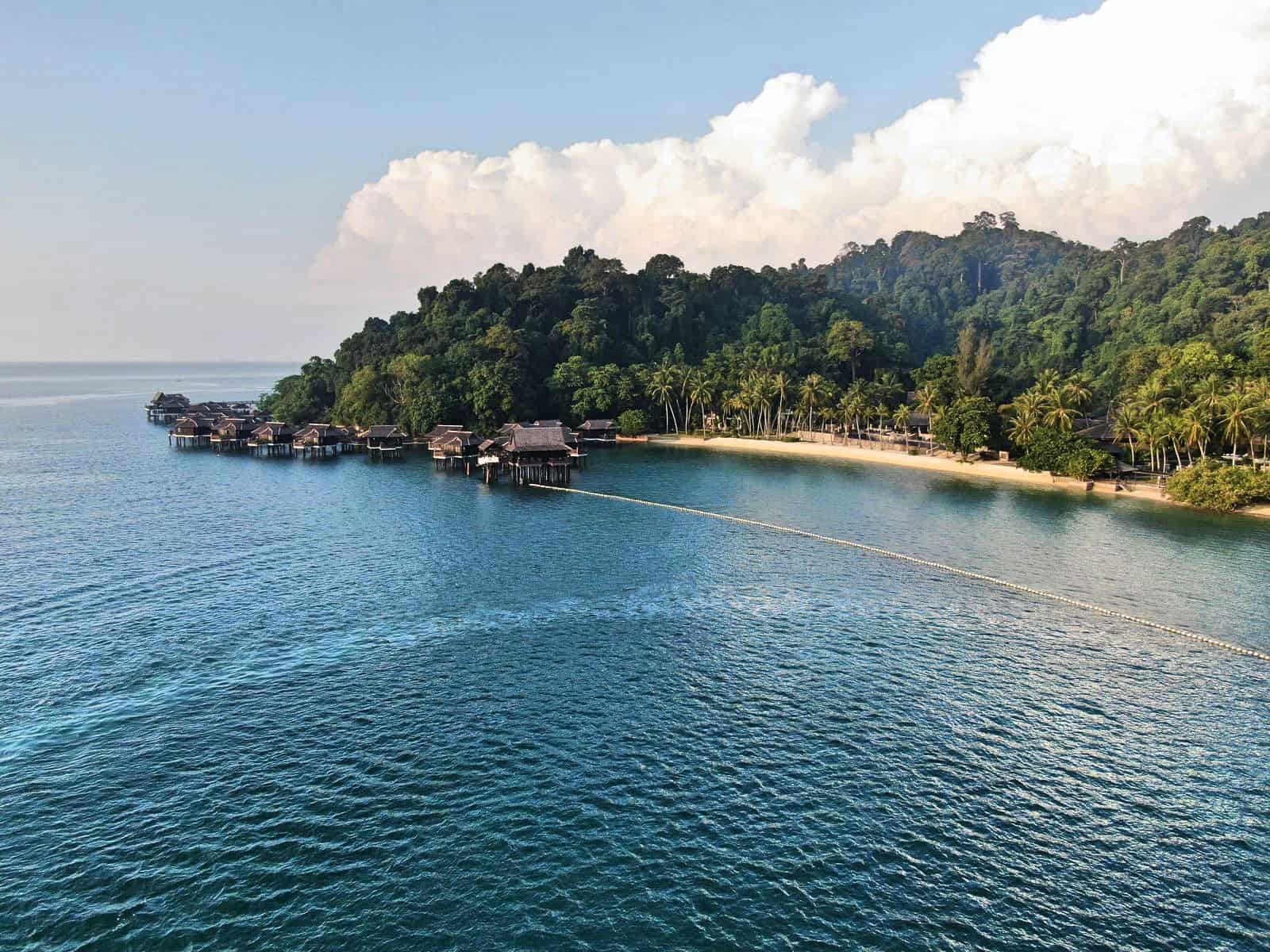 A con is the time taken to get to the different restaurants and facilities. They have a free mini-bus service but you can't pre-book them and it can take up to 20 minutes to show up, which isn't a tragedy but there were no other options unless we went for a long hike. On one occasion there was a big group waiting in front of us so we had to wait for another bus, which ate into our holiday time a bit.
We were also dropped off in the wrong place once so lost an hour during our first sundowner (tragedy!), only to find out that the bar we were going to was closing. 🤦🏻‍♀️But I guess there's shabbier places to be stranded.
A word of advice would be to study the map when you arrive, take note of closing times (ie. Chapman's Bar), and make sure you clearly communicate where you want to go in the taxi.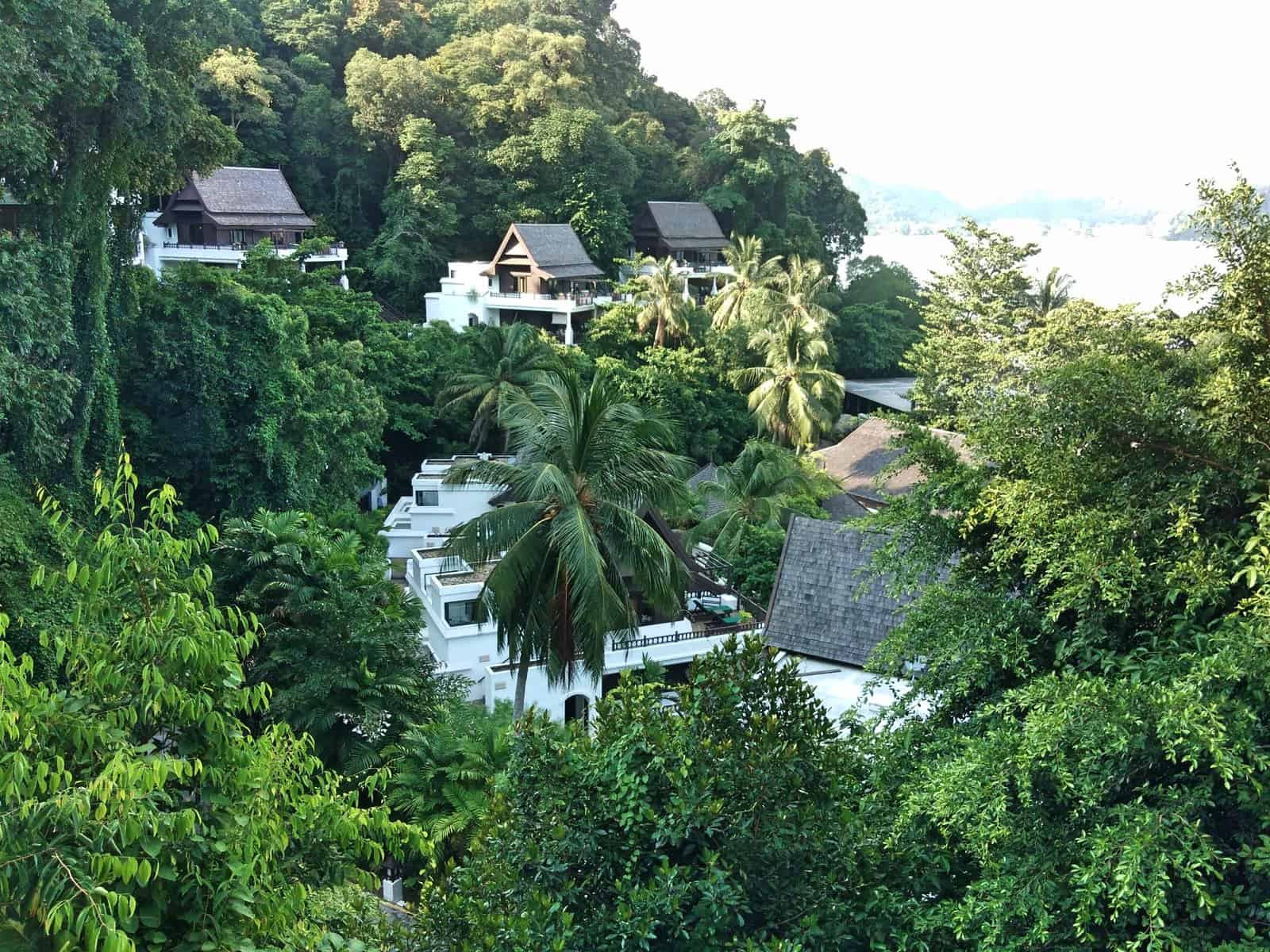 The resort has a number of restaurants and bars dotted around, and perhaps too many seen as quite a few were empty. Our favourite for dinner was Uncle Lim's Kitchen which serves tasty Chinese & Nonya food, but be sure to book as it's popular.
For lunch we ate a plate-licking Malaysian seafood BBQ at Chapman's Bar, which came complete with beach views = bliss.
And the generous breakfast buffet at Feast Village was pretty special. The roti canai and Chinese noodle soup were top notch, and a great hangover cure!
As you can imagine, being the only resort on the island, the food and bevvies here is overpriced and the food isn't always comparable to the mainland. You can easily spend RM 300-400 per night for dinner and a bottle of wine. This is why the residents package is so handy, as breakfast, lunch and dinner is included. Life's little wins.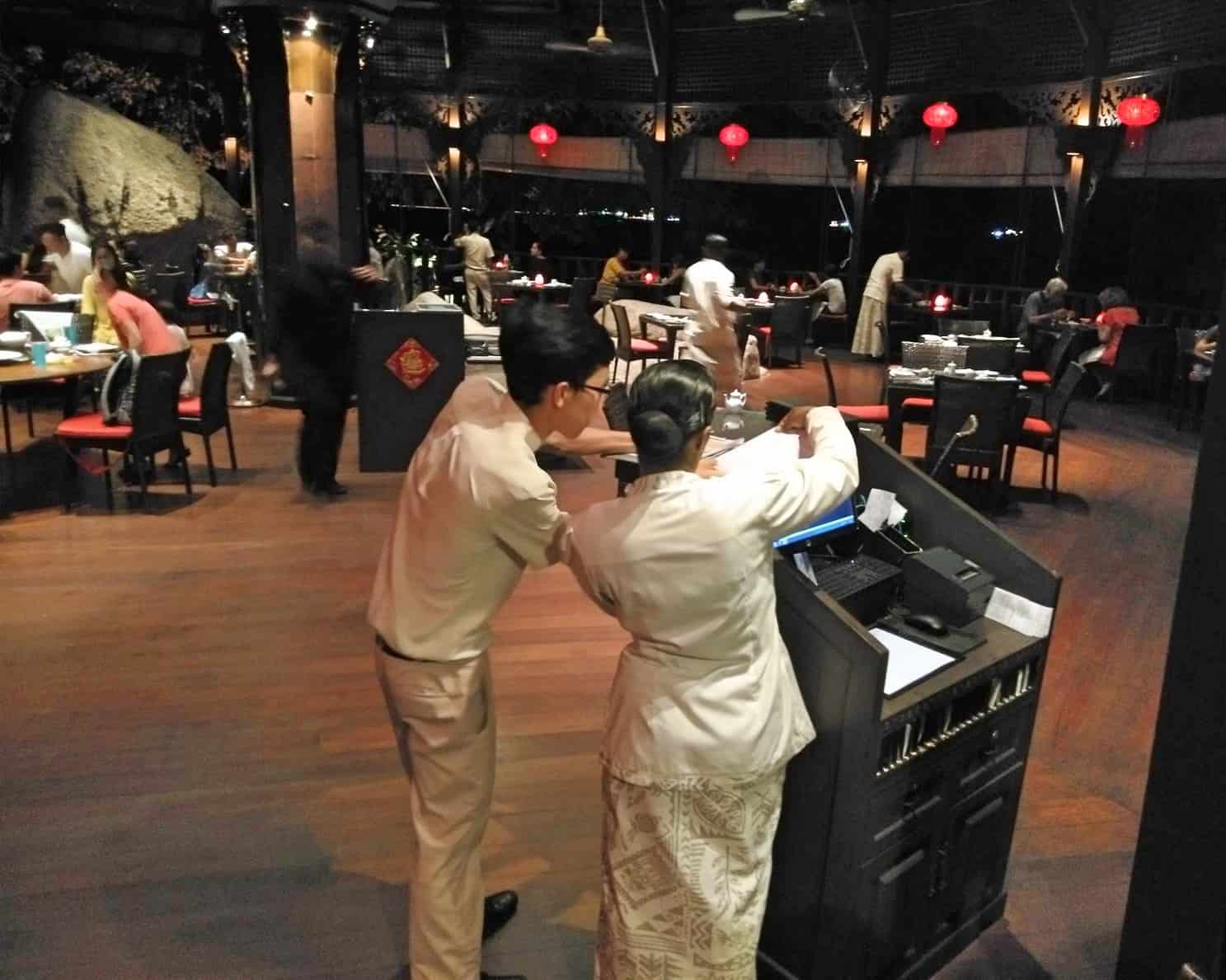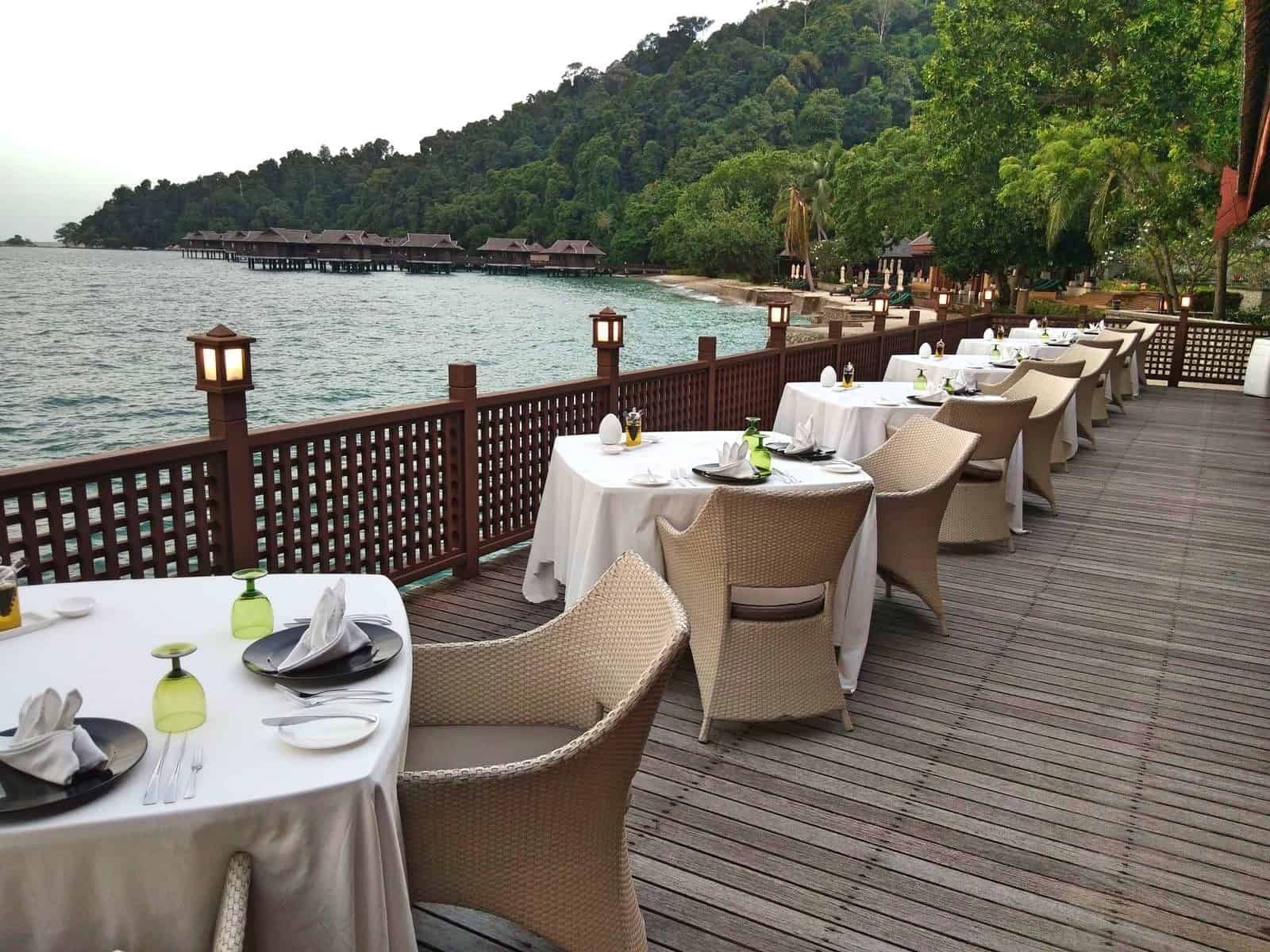 When it comes to how to spend your time in Pangkor Laut, it's all about CTFO (chill the f out) time. Thankfully there's a few ways to do nothing.
Option 1. Laze around by the infinity pool, overlooking the straits. Read a book and enjoy having fresh coconuts delivered to you.
Option 2. Head to Emerald Cove for a bit of barefoot luxury and sea dipping, followed by lunch at Chapman's Bar (highly recommend).
Option 3. Head to their award-winning Spa Village for a very ritualistic and holistic pampering package. Before all treatments you're invited to spend at least 45 minutes in their in their Bath House, which consists of being whimsically transported to different stations that represent traditions from around Asia.
Starting with a footbath, you're then given an invigorating Chinese Foot Pounding, which wasn't as hard as it sounds I promise! This was followed by a Malay 'circulating' bath that was cold freezing, then a dip in the heated Rotenburu pool that was over all too quickly, and finished off with a pukka exfoliating wash.
I wasn't a fan of all the rituals and some felt a tad gimmicky, but the massage was a huge hit and we both left feeling ultra zen. It was definitely a highlight of the trip, if not a unique experience.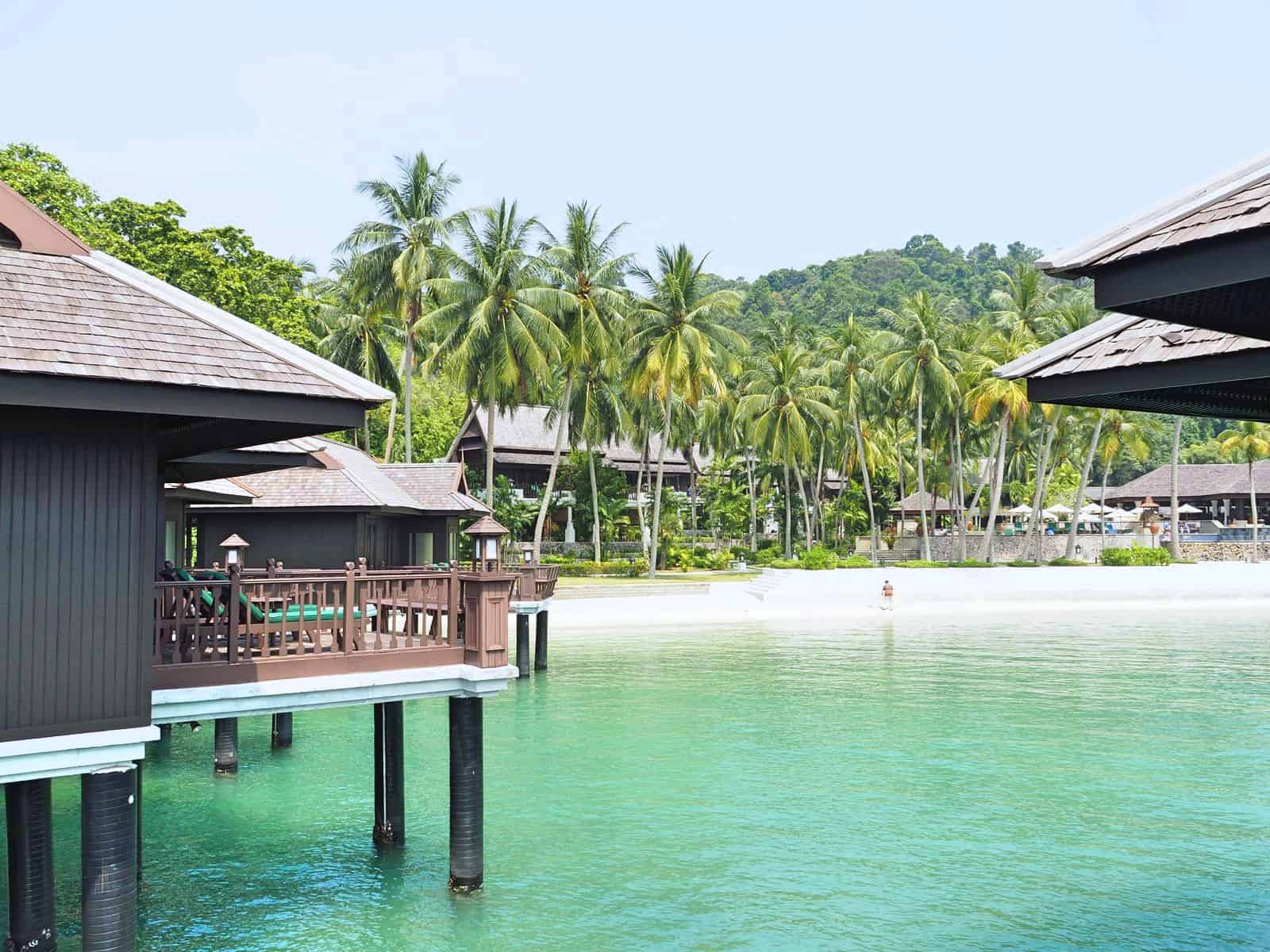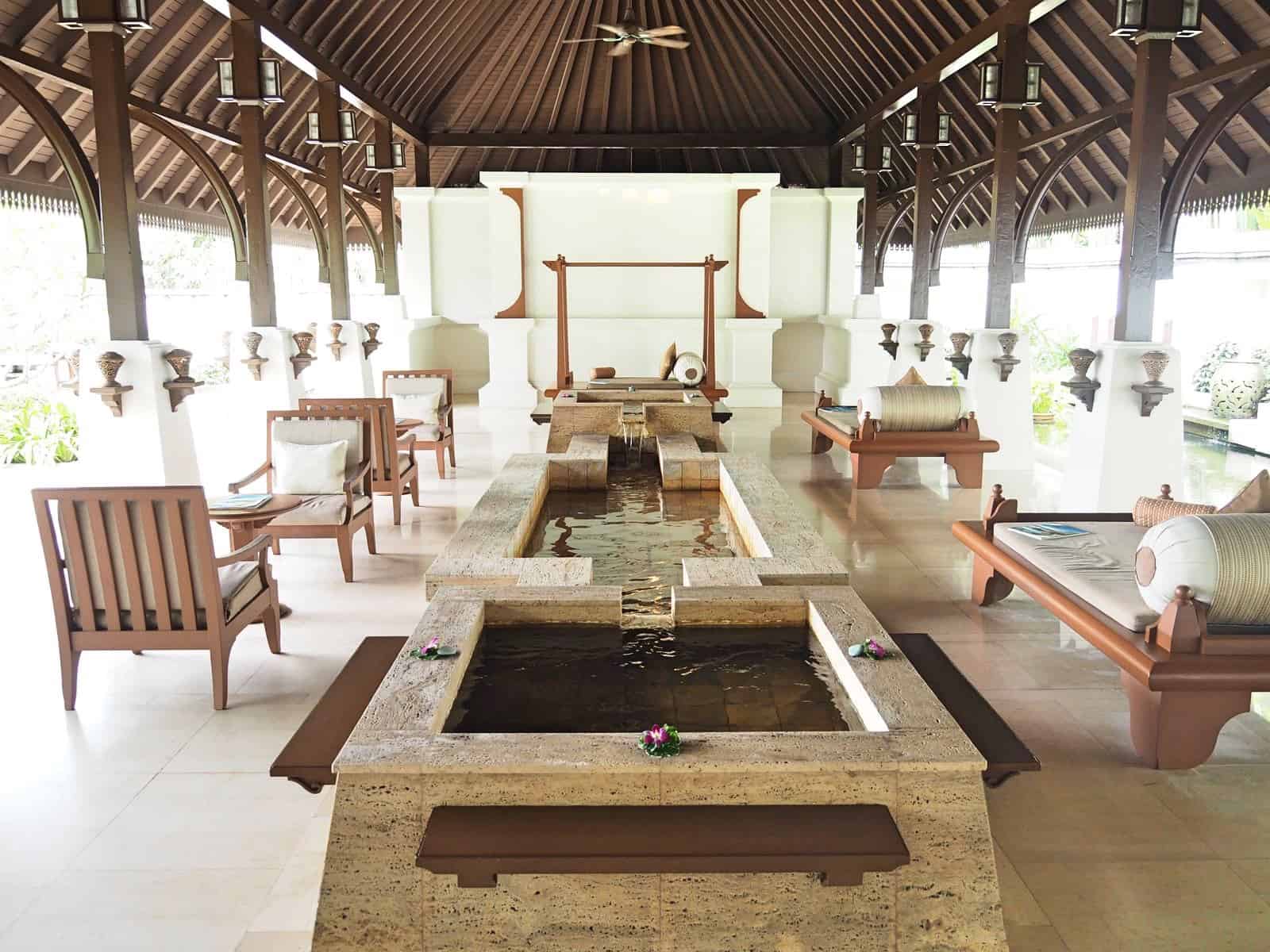 The resort offers a range of activities, but my favourite was just heading into the jungle for a late morning trek. I find that it's always more satisfying earning my beach time. 😉
We took the longer 2.4k Southern Perimeter Trail from the Spa to Emerald Cove which lasted about an hour. The jungle hummed so intensely when we reached the middle that it stopped us in our tracks. It was moderately strenuous and sticky, but if you do the hike before lunch then you can cool off in the ocean afterwards and finish up with a pukka lunch at Chapman's Bar.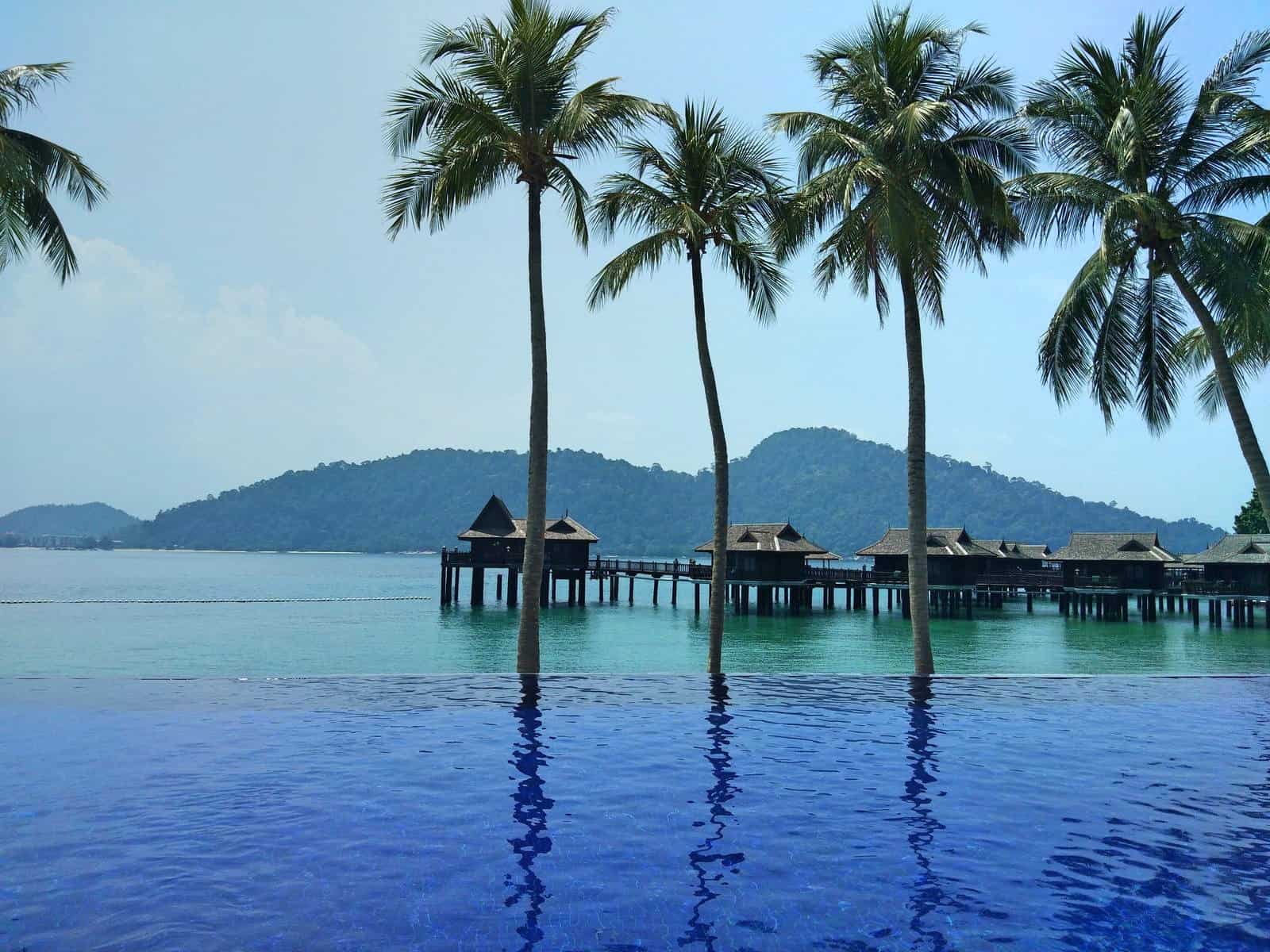 ---
Overall
Truthfully, the resort and island took us to cloud 9 from the second we sipped our complimentary drink in the speedboat waiting room, and coming here was utter therapy.
The resort is well managed, the staff are friendly and the island is nothing short of a paradise. The beaches aren't the best I've seen in Southeast Asia, but they're nice enough (I've been terribly spoilt), and I thought it was great value for money on the residents package.
When we left, the Sailor told me that it was the nicest resort he'd ever been to, and we left with awesome memories of our last staycation in Malaysia. I think I managed to treat him well this birthday. 😉
If you're living in KL or visiting from afar and want to indulge in a bit of self love, then I'd highly recommend at least two nights at this place. 🧜🏻‍♀️
---
Bookings & Rates
You have a few options when it comes to bookings:
Booking option 1
You can book via Booking.com to take advantage of their genius discount and free cancellation, plus you won't have to pay right away. It includes breakfast but not the boat transfer. With the 10% genius discount, per night rates are around RM 1'100.
Click here to book via Booking.com.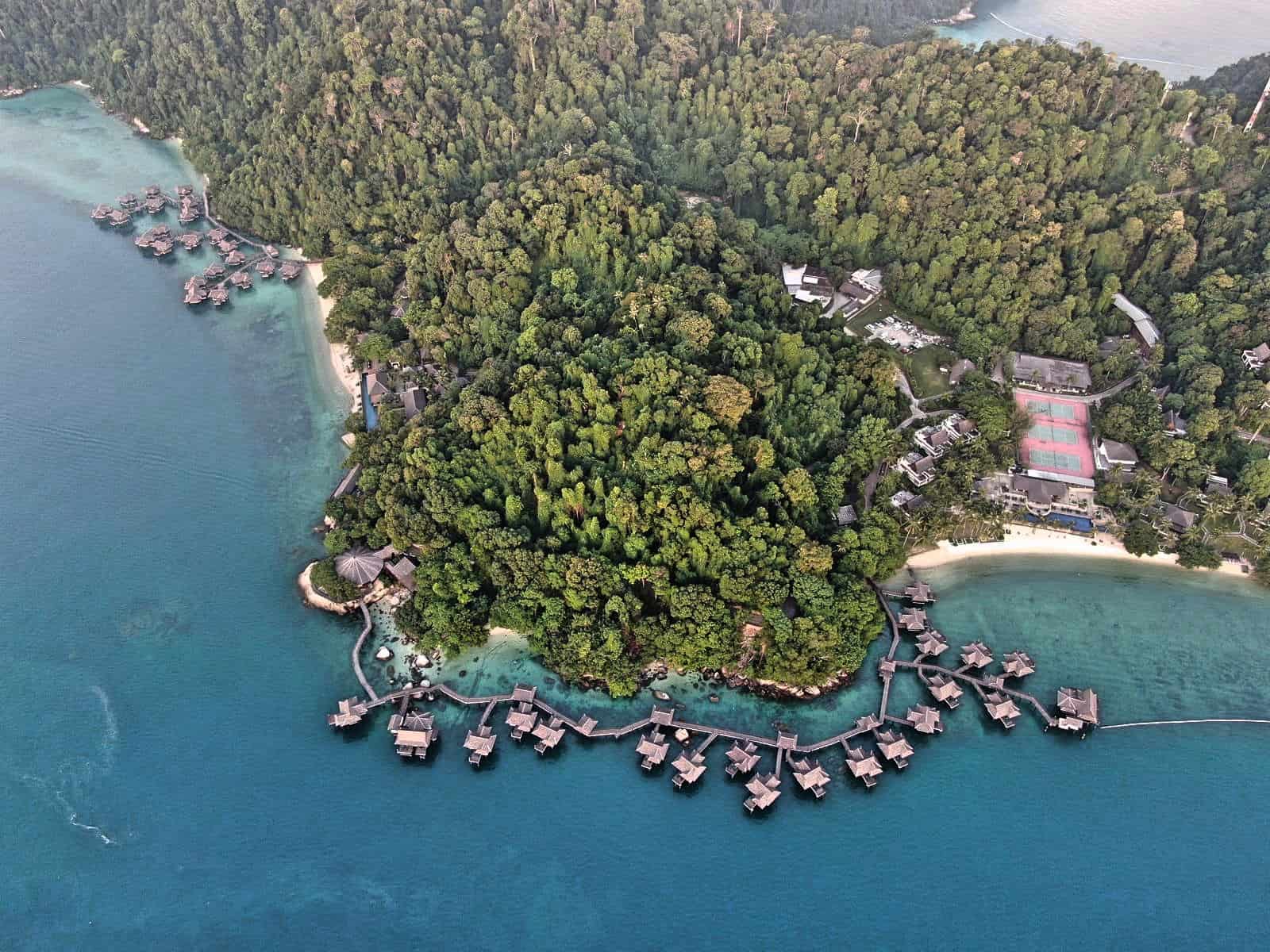 Booking option 2
You can book directly with Pangkor Laut Resort  where you will need to pay right away and bookings are non-refundable.
They have a few different offers, but they all come with free speedboat transfers (which cost RM 500 one way) and some have breakfast included. Note that rates vary depending on the time of week (weekends are more expensive) and the time of year.
Check out all available packages on the Pangkor Laut Resort website.
If you're a resident in Malaysia then the resort offers a residents package which includes all meals- breakfast, lunch and dinner- which will save you well over RM 1000 for a 2-nights stay. This is the offer I went on and it really made the experience much more affordable. You can book directly via their website (note: there's a 2-night minimum for this offer…weekend sorted!) and upon booking, you just need to provide your Malaysian address to show you're a resident- easy peasy.
To find out more details and book the residents package, check the resort's website.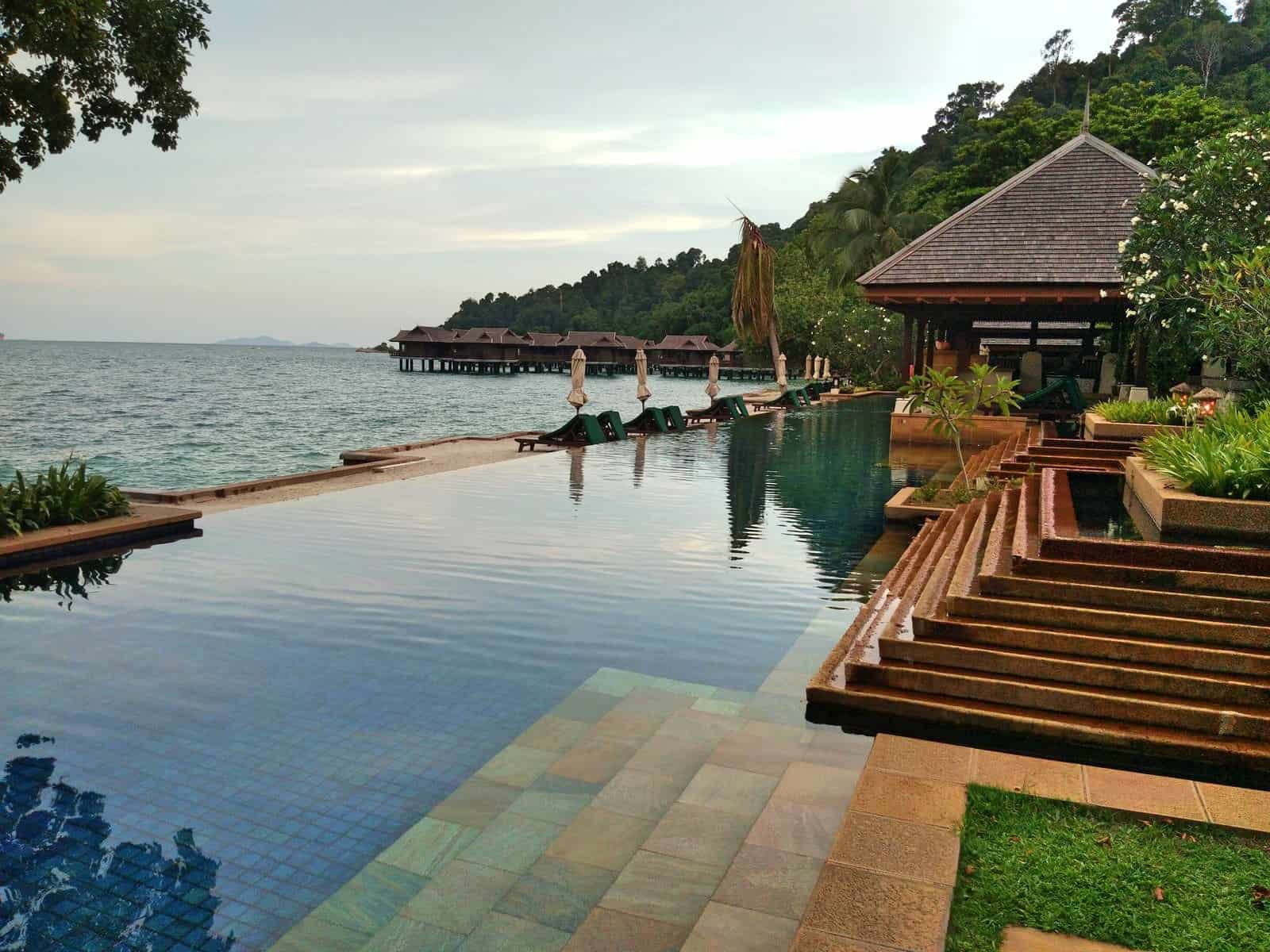 ---
Getting Here
For farers travelling from overseas, the easiest way to reach Pangkor Laut is firstly by flying into KLIA Airport in Kuala Lumpur. My preferred airline to Malaysia is Emirates who offer a great service, or Singapore Airlines for flights within Southeast Asia.
If you're coming from Singapore then you have the option to fly to Ipoh's 'Sultan Azlan Shah Airport' which is closer than KLIA.
I always start my flight search by comparing routes and the best prices using Skyscanner.
Sustainable Travel Tip! On the search page, check out Skyscanner's new feature that allows you to filter greener airlines that have lower CO2 emissions. If possible, taking the most direct route and minimising connections will also reduce your carbon footprint.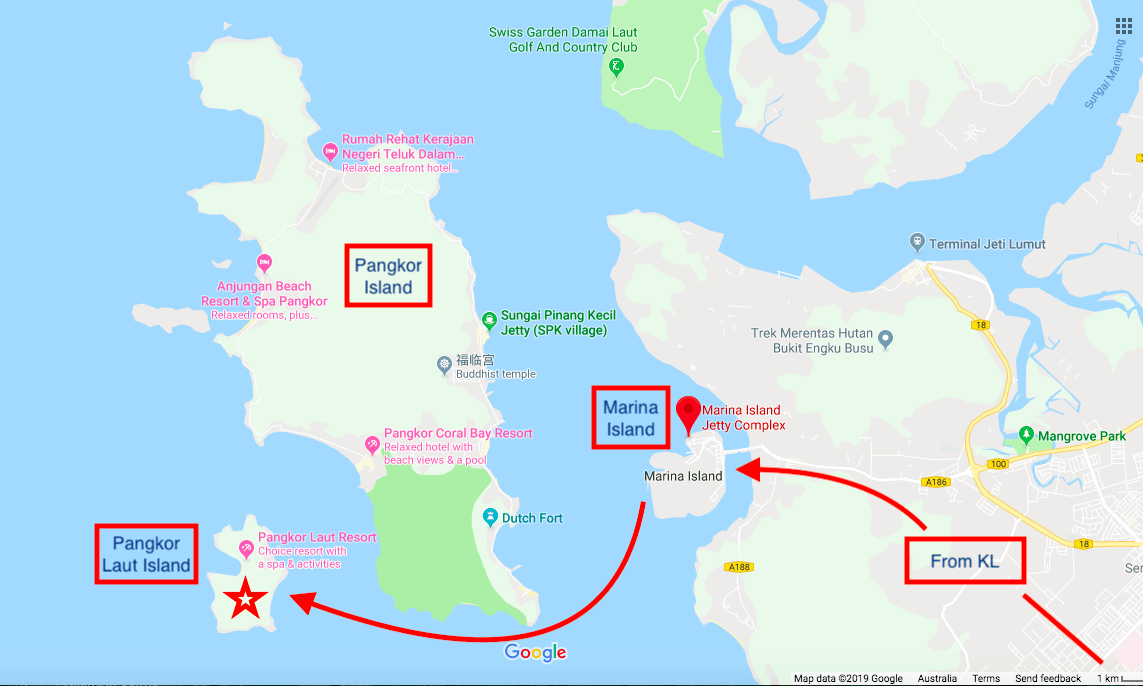 Once KL-bound you'll need to get to the jetty on Marina Island, and the easiest way to get there is by driving. There is a bridge connecting the mainland to this man-made island and you can leave your motor in the car park for about RM 15 per night.
From there, just head to the Pangkor Laut Marina Island Office to check-in and take the speedboat to the island. The office is to the left of the main jetty and car park, so keep on walking down until you spot the discreet hotel logo on a white wall. We walked around for ages trying to find it! Here's a pic blow so you know what to look out for.
These are the times the boat leaves to the island and vice versa. You're asked to check in about 20 minutes before departure.
From Marina Island to Pangkor Laut Resort – 13:00, 15:00, 16:30, 20:00
From Pangkor Laut Resort to Marina Island – 08:45, 12:00, 13:30, 17:00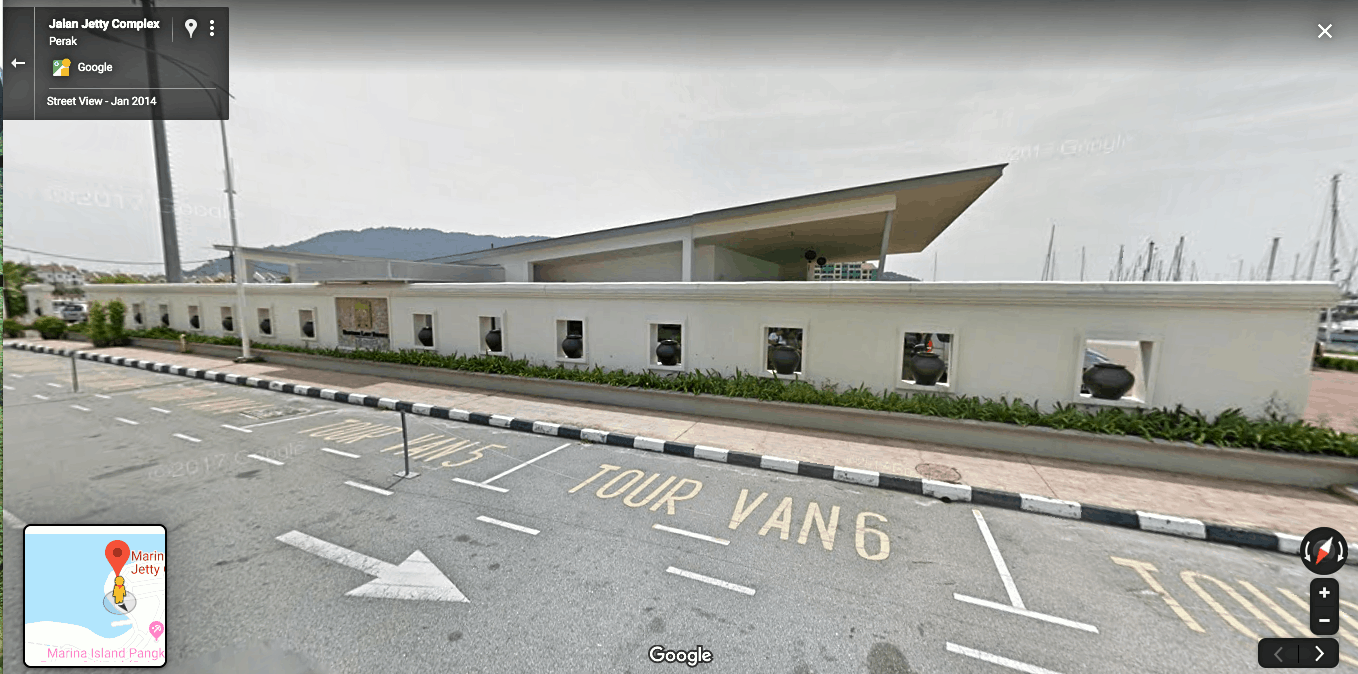 Car Hire
We don't have our own car but always rent one in Malaysia using GoCar. There are multiple GoCars around KL and we've found them more convenient and quicker to pick-up/drop of than a regular car rental. They're also better value.
If you're a new GoCar user, you can register via their website and then book via the app. They have a newer fleet of Renault Capturs at RM 109 per day, as well as their older Nissan Almeras at RM 90 per day. All you need is an internet connection to get going, which unlocks the door and gives you a code for the key in the glove compartment (apart from the the new Capturs which work solely on internet connection).
After booking a car we always make sure we have car insurance sorted, especially after a few bumps from the Sailor's driving! 😉We use Rental Cover who offer complete protection and zero excess at a great rate. We never hire a car without it.
Navigation
We always used to use Google Maps on our phone to navigate on the road, but the Waze app is much more accurate, particularly in Malaysia. It's also great at giving you live updates (Malaysians are fab at reporting hazards!) including traffic delays, and the app is easy to follow. Plus, the lady voice has an English accent that's entertaining when she pronounces Malaysian places 😄
Don't forget your Touch 'n Go card!
You need this for toll roads in Malaysia, which are everywhere. The card costs RM10.60 and you'll need to top it up. Most petrol stations sell them or 7-Eleven convenience stores. If topping up on the highway, be sure to have cash handy as they don't accept cards.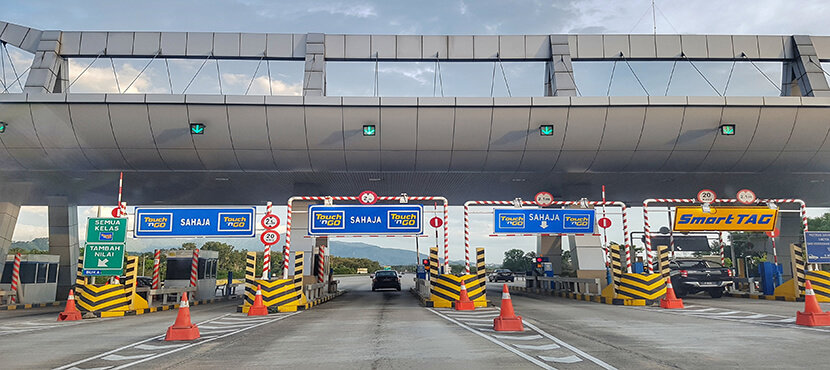 Peace of Mind: After 10 years as an expat & four years living in Southeast Asia I've learnt that anything can happen whilst travelling! To protect us against travel mishaps like flight cancellations or accidents, I always purchase travel insurance. My favourite provider so far is World Nomads who have an in depth coverage at a competitive price. Don't leave home without it!
---
Tips for the trip:
As usual, alcohol can be pricey in Pangkor Laut and you may want a tipple in your room anyway. Advice: buy a bottle from KL and take it with you.
Uncle Lim's restaurant can get busy on weekends for dinner as it's one of only two places you can eat at on the residents package, so it's best to book ahead.
Walk along the decked coastal pathway (not the road the minibus takes) to get from the reception to Uncle Lim's & the spa…it saves you walking uphill in the heat and it's quicker!
Want to maximise your weekend stay? Once you've checked out before 11am, hit the pool and take the later boat back to the mainland! 🙌
---
Interested in this resort? Pin it for later!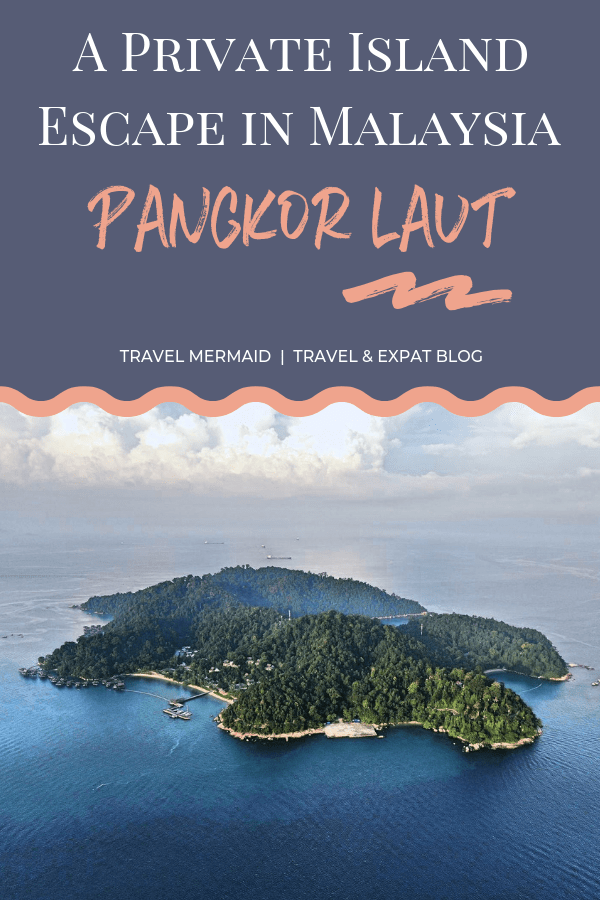 XOXO