You know you've booked accommodation well when you get a warm chocolate-chip cookie upon arrival. It almost [sarcastic tone] made up for the £20 overnight parking fee at a lot 2 minutes away!
There's no two ways about it. London is bloody expensive.
As a tourist, accommodation is often small, boxy and grossly overpriced- even the guesthouses and hostels.
But one thing I've learnt from past mistakes in the city, is that it's better to fork out a little more on accommodation and know that you'll get something decent, rather than go budget and regret it later on.
True Story: A few years back, I made a minor error on Booking.com.
I booked a budget guesthouse in Maida Vale, thinking I was being smart by saving a few bucks (why didn't I know about Airbnb then!)
In a black taxi, we arrived at the address, but had to go up and down the street a couple of times because we couldn't see the building anywhere.
With warning bells now ringing, I checked the location again and we pulled up outside a regular looking house. There was no guesthouse name outside or even a bell! Just an old mattress beside the door and a few neglected plant pots filled with cigarette packets. Then I realised I booked a bogus guesthouse. 🙈
But the worst bit was that it was the middle of the high season so most hotels had booked out months ago. We ended up heading to a local pub and spent the next few hours trying to find something online that was decent yet reasonably priced.
Live it, learn it!
This time, I was playing it safe.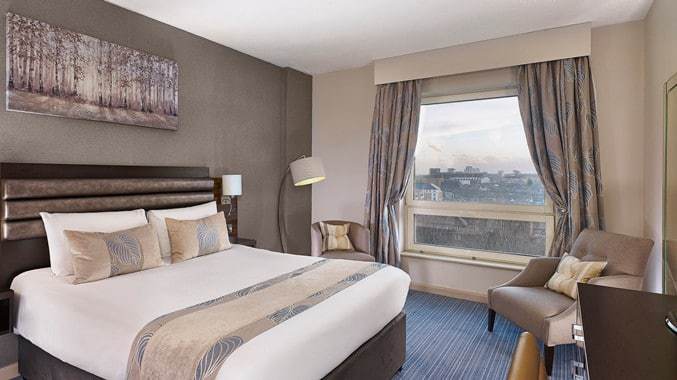 Before choosing to stay at Hilton Hotel, I had my eye on dinner at The Harwood Arms, a gastropub in Fulham that's the only Michelin Starred pub in the city. I only had one night to spend in the London, so this time I had to make it awesome.
Thankfully, you can't really go wrong with: a) Chelsea and b) The Hilton brand.
Chelsea is one of London's most affluent neighbourhoods. A huge perk to staying here is that you're nice and central, so you won't spend ages getting to all the best bits of town.
It's also not a crazy busy suburb. The end where the Double Tree sits is relatively chilled-out, with the Imperial Wharf just on your doorstep for riverside walks.
The hotel is conveniently a stone throw away from Kings Road and Fulham, which is one of the nicest parts of the city for mid-high end shopping and dining.

The size of our room was very generous for London standards and the quality is as you would expect from a reputable brand. It was well-furnished, modern and for the 3rd floor, even presented a nice view of the city.
We paid £120 for a night, which isn't exactly cheap, but considering the quality of the hotel, impeccable service and comfort- it was great value for money in London.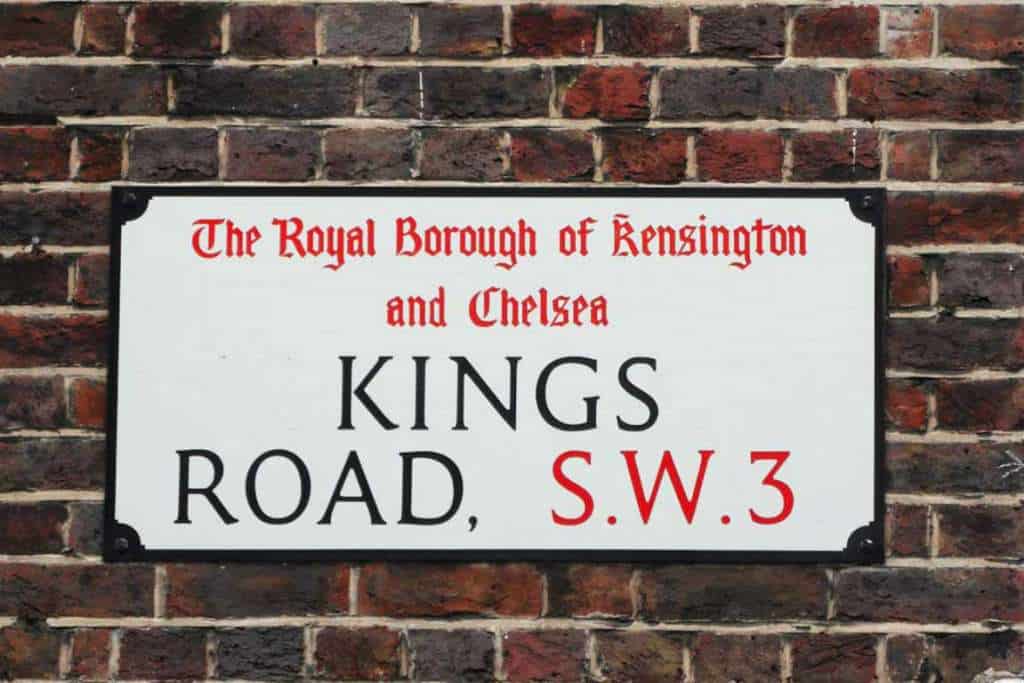 Overall, we had a really pleasant stay at Double Tree. After our last experience with the bogus guesthouse (which led to a spiral of unfortunate events) the Sailor was hesitant to return to the city, so I knew I had to make it special. I definitely won him over this time!
. . .
DoubleTree by Hilton Hotel, London- Chelsea
Tip: book early to avoid disappointment.
For the best rates and genius discounts, I always book my stay with Booking.com.
Transportation to anywhere Central/ West London and walking around is easy from here. If possible, avoid hiring a car to bypass the £20 per night charge.
This is my rating of Double Tree by Hilton: London's Chelsea Hangout
Travel Mermaid
XOXO