When I think of a tearoom in Cornwall, I know I'm getting an afternoon scone 'n' jam treat. If it's sushi, I'm prepared to stuff oversized Uramaki into my mouth, down in one. But take me to a British gastropub and I'm not expecting a crispy lamb's tail to replace the cocktail sausage. Warning, if this happens to you, your pub's gone rogue. Or you've just stepped into The Harwood Arms.
As the only Michelin Starred pub in London, it's no surprise this gaff is making waves. The menu is far from your average gastropub, although it does still hold close to British roots. Roots like that of purple rocket, sorrel and juniper. Or brassicas, cobnuts and sea aster.
Locally sourced proteins come in the form of Yorkshire grouse, Berkshire fallow deer and braised jowl of Tamworth pork. If you're after meat and two veg, an average main is said pork, with bacon marmalade, cider pickled cabbage and apple.
But, gastropub it is not. Deceivingly, the 'Arms' part of their name, as well as the public house exterior screams steak and ale pie, with a pint of ale to wash it down.
But walk inside and you get an inkling that something is not quite right. The set-up is more like a restaurant, with two sections lined with tables for dinner. Granted, there is still the bar area to have a drink at. Although it is expected that you go for courses rather than a few beers after work.
Monday night: we got there for a 7:00 sit down and it was already buzzing with patrons who arrived early after a day at the office. The atmosphere was relaxed yet a bit stiff, with the suits still trying to unwind.
We split our 3 courses between the daily blackboard specials and a la carte menu. The waiters were friendly and knowledgeable, providing insight into some of the dishes. Impressively, they were also helpful with the extensive wine list.
Each dish looked pretty as a picture and delivered on refined cookery. The deer was gamey but paired well with a rich jus. I preferred the fish special with pickled veg, which was cooked beautifully.
In general the flavours were quite synonymous with British cuisine; pleasant yet subtle and lacking in bold flavours. There were no punchy herbaceous notes, fragrant spices or a play on taste combinations, such as umami, sweet and sour. It reminded me of the delicious yet monotone meal I ate at Rick Stein's Seafood Restaurant in Padstow.
Although it was the dessert stole the show; a brown bread ice cream with a whiskey jelly and raspberries. It was borderline sweet with savoury notes and just enough sugar to make it a dessert. I love afters like this, that satisfy your sweet tooth but don't make you feel guilty.
Perhaps had I not lived in Asia pacific, where the SE Asian flavours slap you in the face and Melbourne, which I would crown the food capital of the world, then I would be content with subdued seasoning. But I have yet to find a meal that will rival the memorable and moreish plates of deliciousness being served up at newly opened Shadowboxer, in Mebourne's fashionable South Yarra.
Overall, I thoroughly enjoyed the experience at Harwood Arms and so much so, that a few whiskeys were in order at the bar afterwards. We were after all, in a pub. But at which point does a pub become a fine dining restaurant?
I guess when it comes with a Michelin star.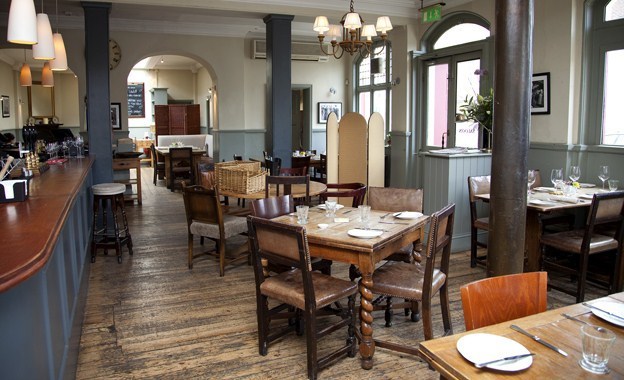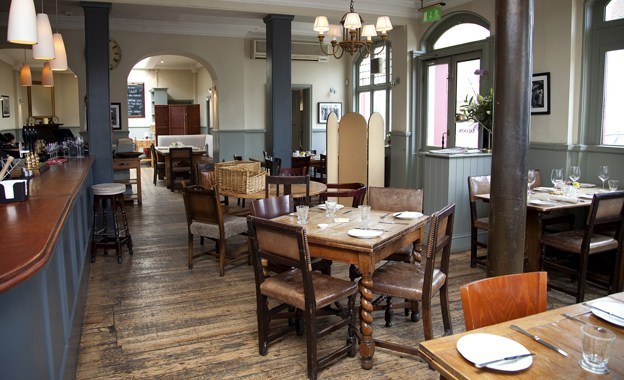 . . .
As their menu changes daily, it is not available to view on their website. Here is a sample menu:
Harwood Arms, Fulham: sample menu.
Lunch: available Tuesday to Saturday from 12pm – 3pm.
Dinner: Monday to Sunday.
Check out their reviews.
Want to stay nearby?
I'd recommend Double Tree by Hilton. Here's my review.
This is my review of Harwood Arms: London's Only Michelin Starred Pub Grub
Travel Mermaid
XOXO