When I lived opposite the jungle in Kuala Lumpur, so many times I dreamed of setting up a camp there and staying a few days. Immersed in the wilderness without 21st century responsibilities, judgements or expectations, it's my Hakuna Matata happy place.
After purposefully relocating back to Port Douglas last year where the Daintree rainforest is on our doorstep, I couldn't wait to return. It's where the Sailor and I spend our honeymoon and there's a certain magic here that I can't describe. Although it might have something to do with this place being the oldest rainforest in the world – it's millions of years old.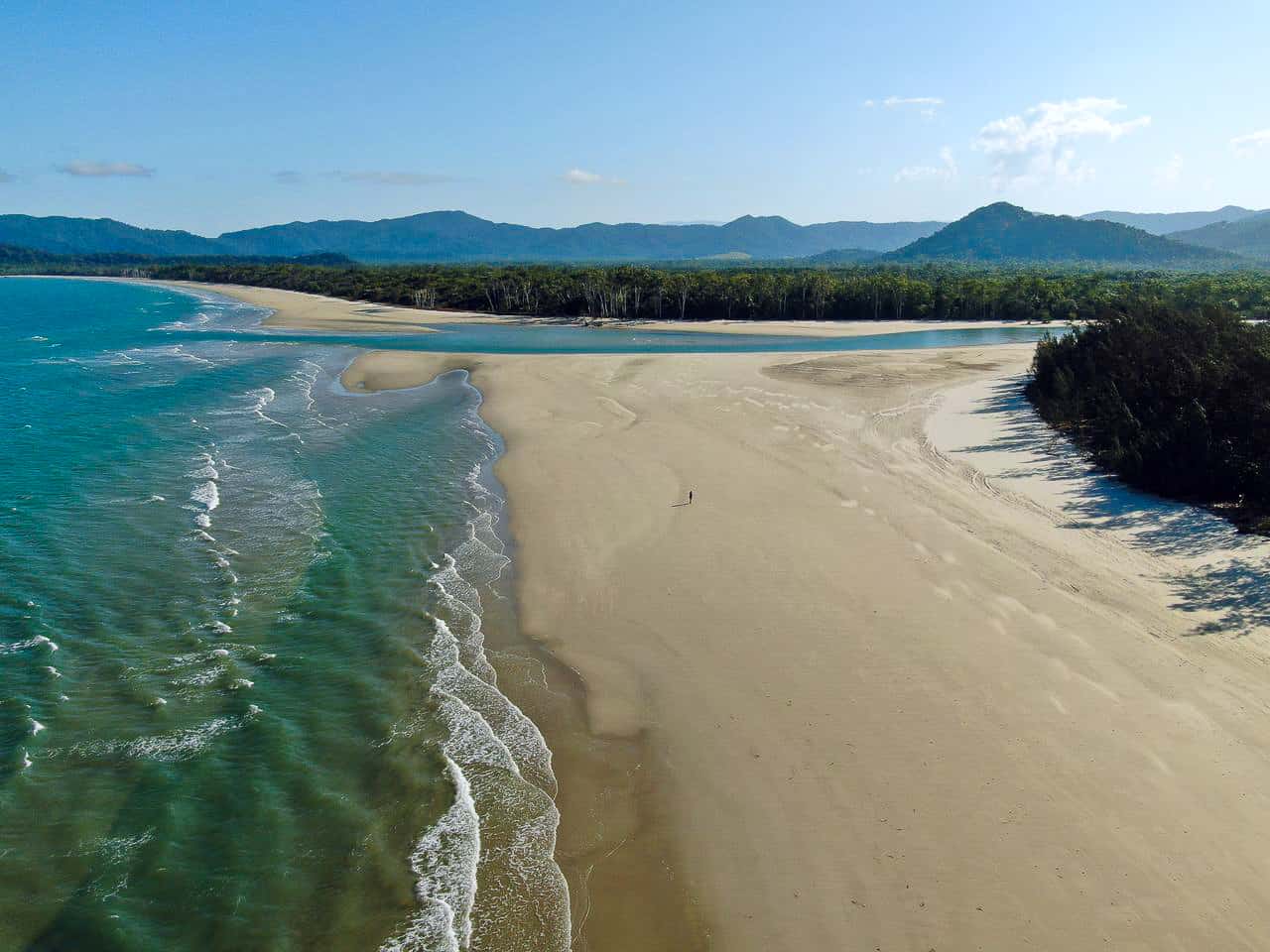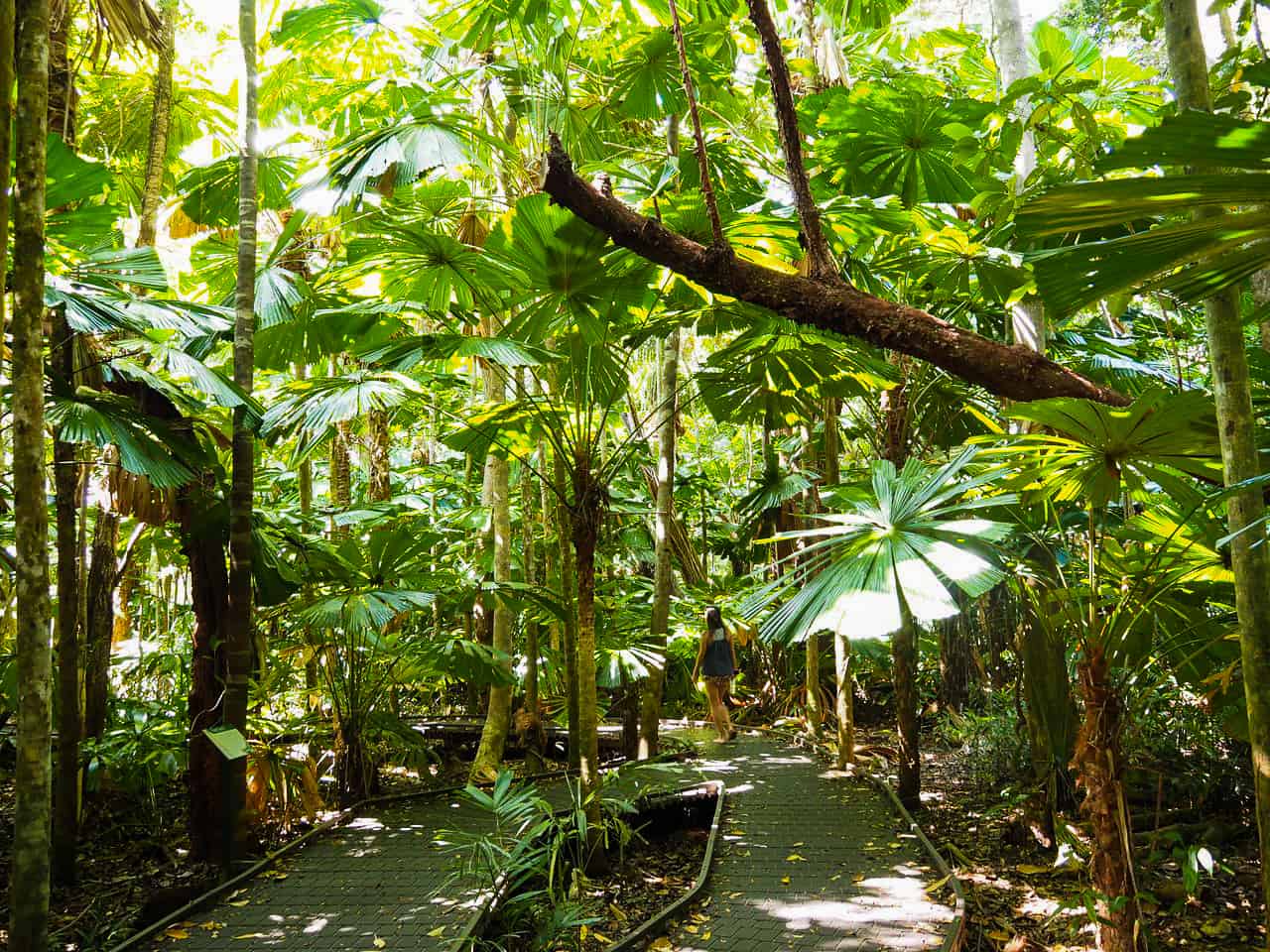 Once you pay $31 for a return ticket to cross the Daintree river by ferry, the windy road quickly narrows and thick draping vines dangle either side like you're in a real-life Jungle Book. The farthest point on this paved road is Cape Tribulation, a place famed for it's saucy beaches, rainforest and fringing reef systems, which is where we'd be staying.
The area is also where Captain James Cook famously crashed his boat on the Great Barrier Reef and named Cape Tribulation according to his woes – "because here began all our troubles". He must have had a heavy few weeks in thew region because some of the other names he came out with for nearby landmarks were: Weary Bay, Mount Sorrow (a great hike btw), Mount Misery and Mount Despair – just a gentle reminder of how inhospitable this rugged region was for early settlers!
However for thousands of years prior, Cape Tribulation was better known as Kulki, meaning 'place of many cassowaries' by the Kuku Yalanji, who are the region's traditional landowners.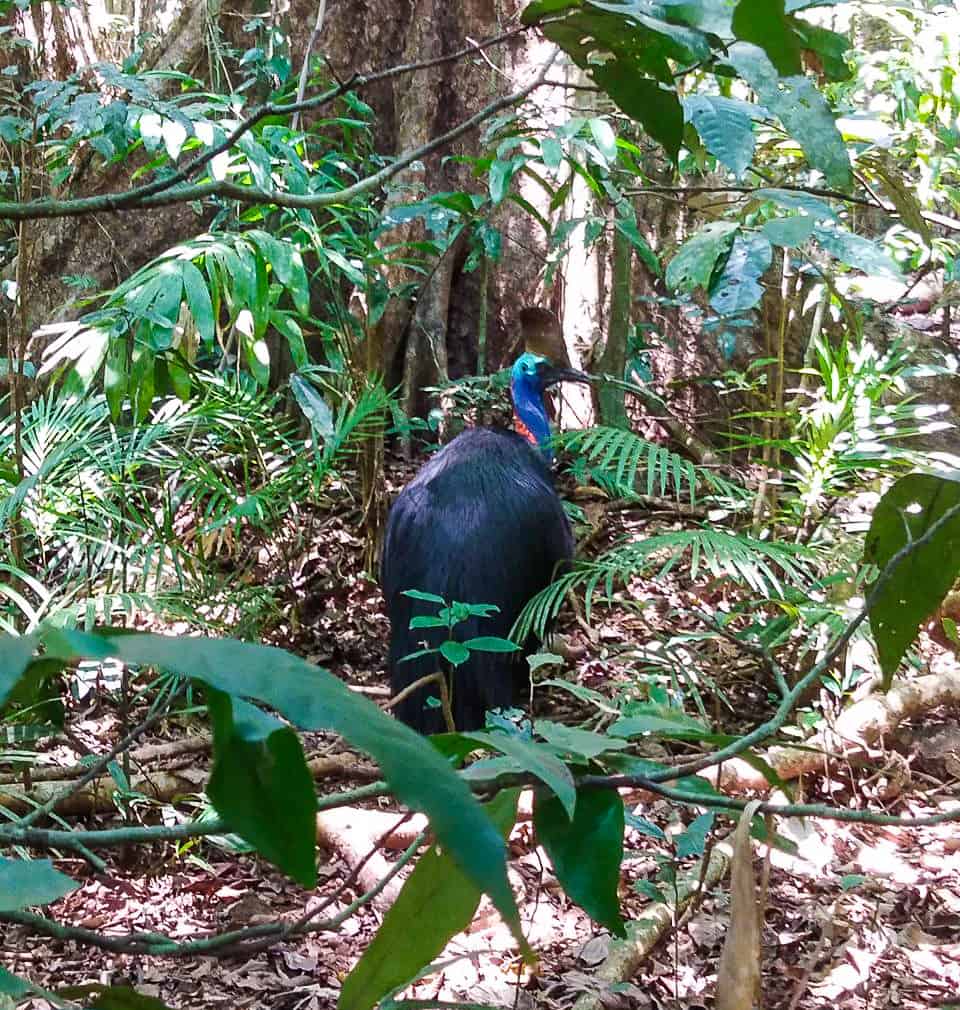 Australia is famed for it's koalas, kangaroos and quokkas, but there's no end to it's cool and insane wildlife. The cassowary should legit be famous too though – they're very striking, their poop has planted almost 100 different types of trees in the Daintree and I mean come on, they even made it to the Guinness Book of World Records!
We came on this trip for my 33rd Birthday and we were super lucky to sight one on a nearby hike which was by far my favourite b-day present. They're an endangered species nowadays so sighting one here is becoming sparser… despite all the signs in the Daintree telling you to slow down you'd assume their populations here were abundant, but sadly it's the contrary.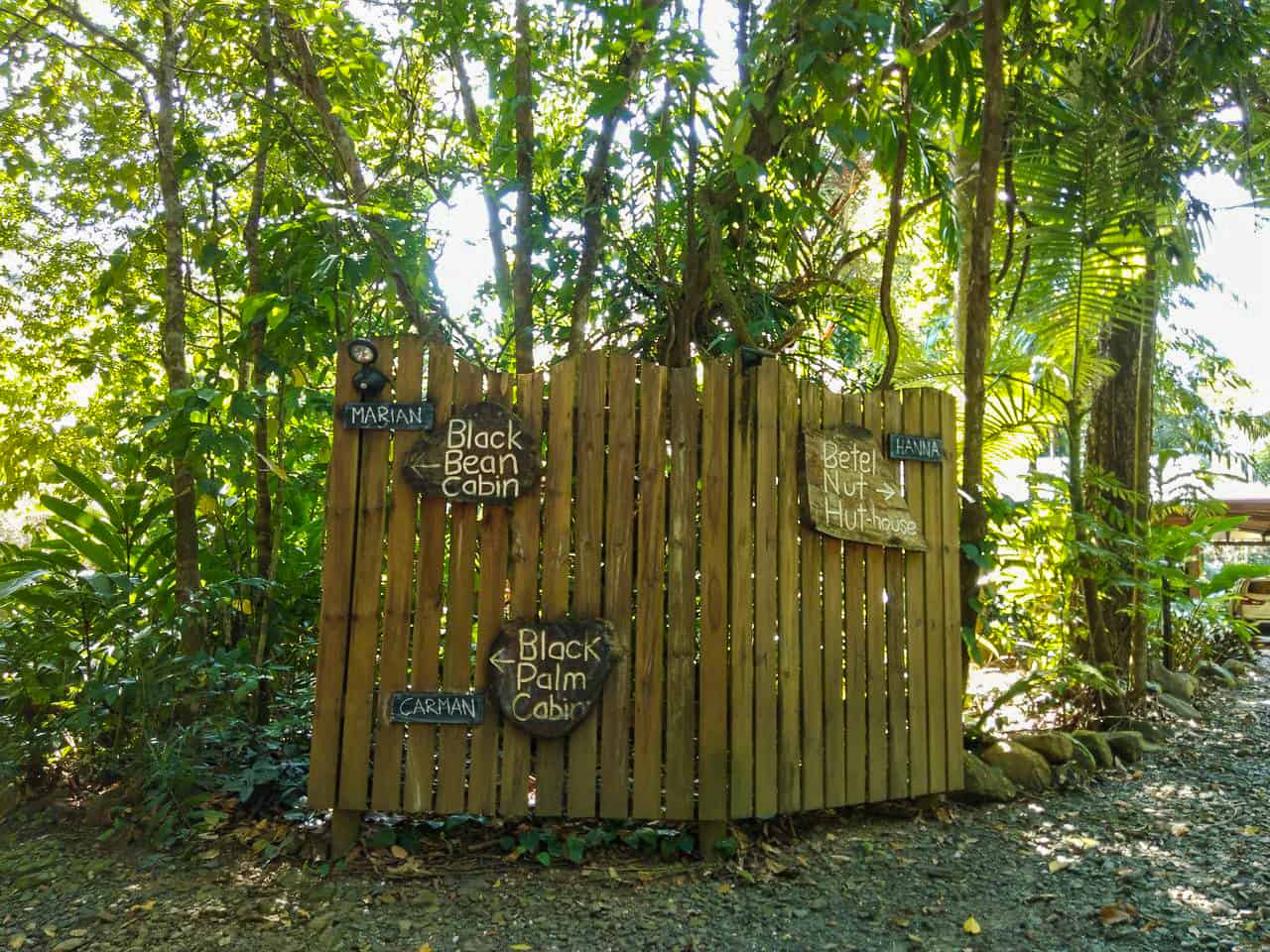 Wildwood Eco-Retreat
Wildwood was just as it's name would suggest – a wooded and rustic retreat on the wild side, perched on 15 acres of World Heritage rainforest. It had all the creature comforts you look forward to in the sticks, like a BBQ, fire pit and gigantic windows that double up as an indoor wildlife viewing platform.
As we wandered to our terrace the resident chickens followed. Each morning we let them out of their coop and would check for eggs- this is simple life in the sticks at it's best.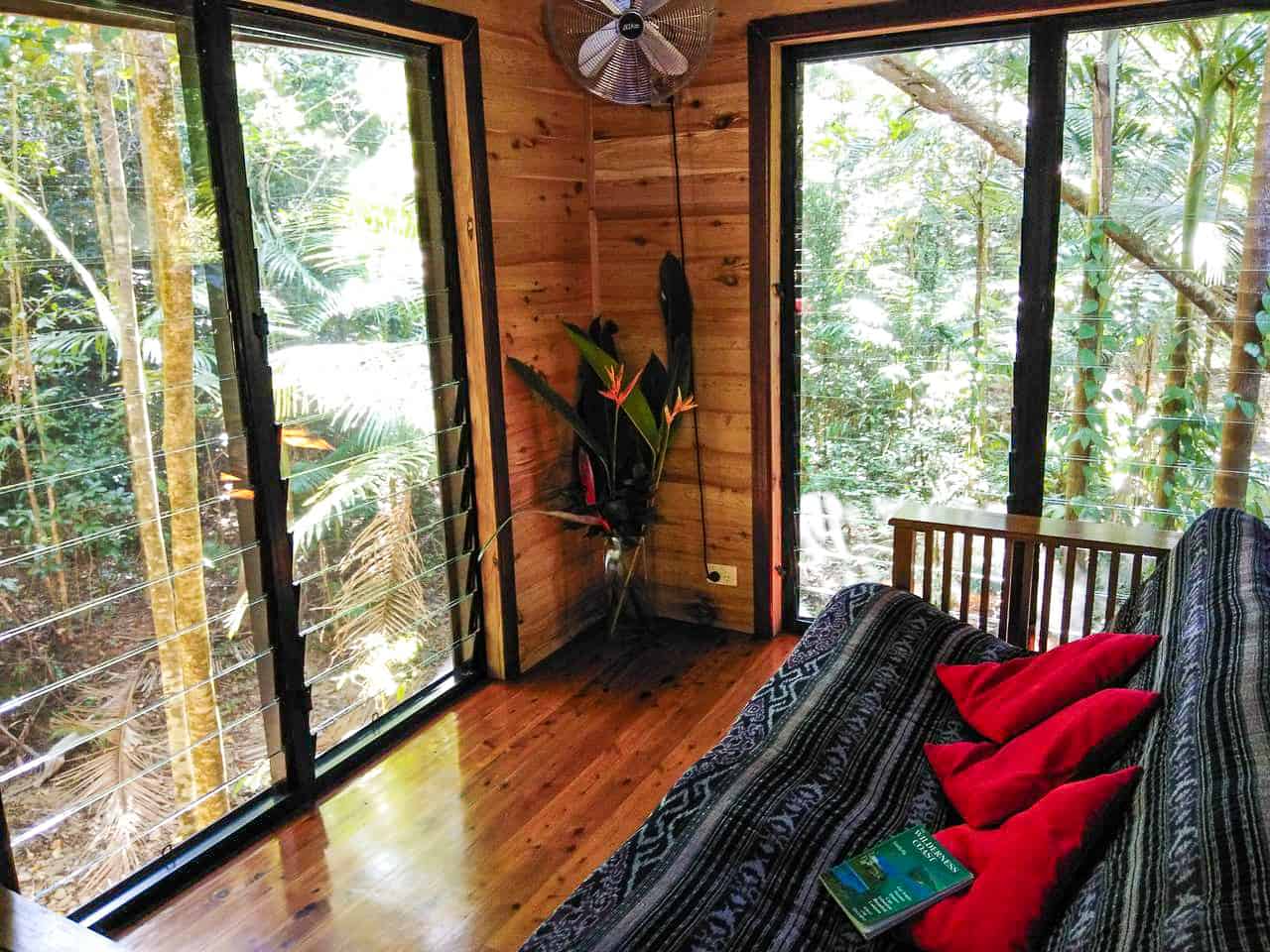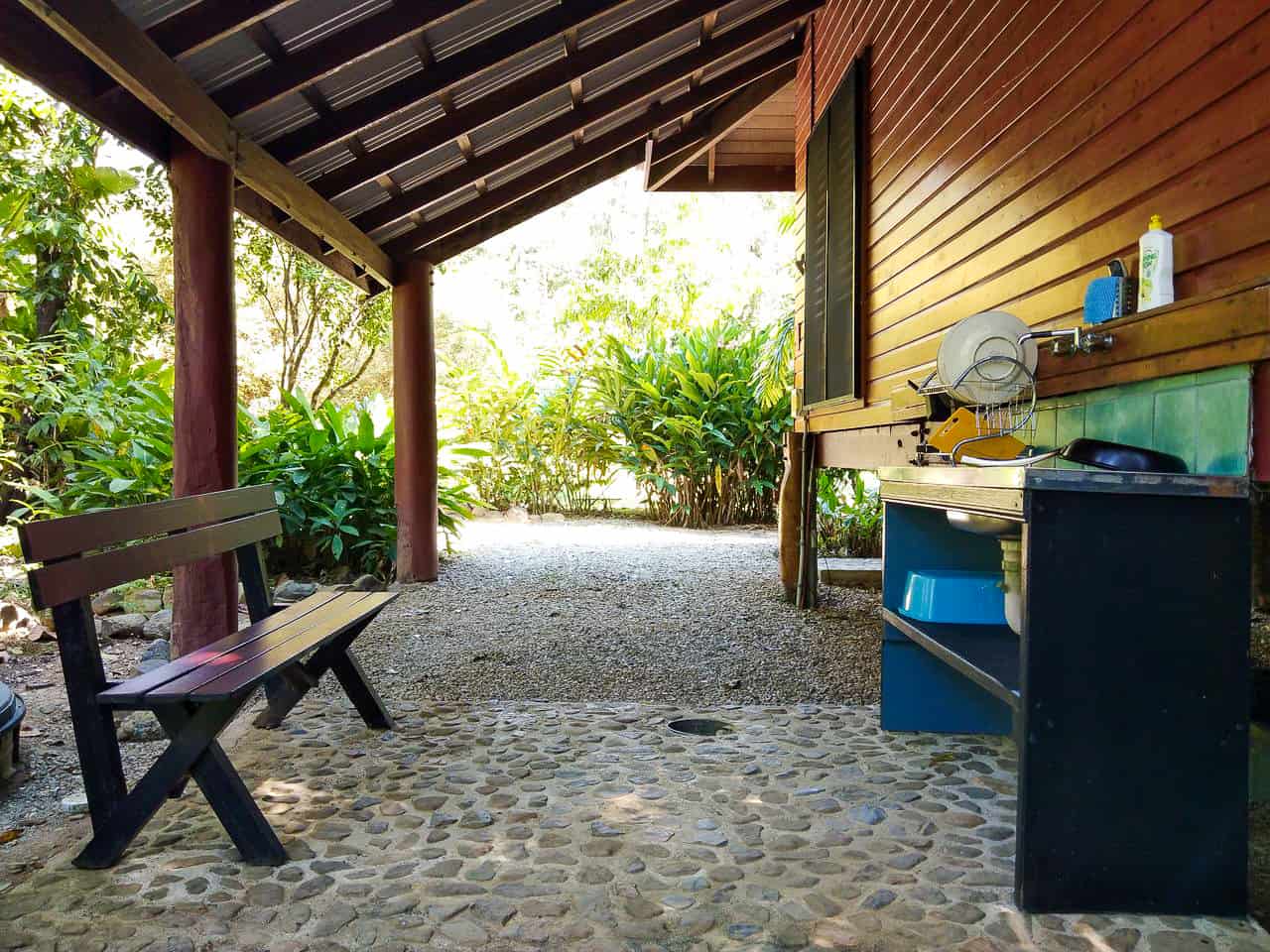 Our eco-cabin was spacious, tastefully furnished and fully self-sufficient. We showered and washed the dishes in harvested rainwater, and charged our phones using electricity generated from solar panels. To preserve energy, our welcome pack kindly asked us not to use a hairdryer or hair straighteners. Our carbon footprint here was almost non-existent.
By nightfall, we'd cook a BBQ on the verandah and dine al-fresco whilst the chickens came by to chance a cheeky handout, and then cozy up to the fire-pit with a bottle of wine where freshly laid wood was waiting for us.
This place was so peaceful and such a detox, or at least a digital one. There's no phone reception in Cape Tribulation, meaning there's no internet. I relish occasions where I open up Instagram and no pictures or captions are able to load, it's like time paused.
As we sat under the stars next to a crackling fire, we had those campfire conversations that leads off on multiple tangents. Don't you find that about these experiences too, that your mind wanders? I think it's a sign of nature working!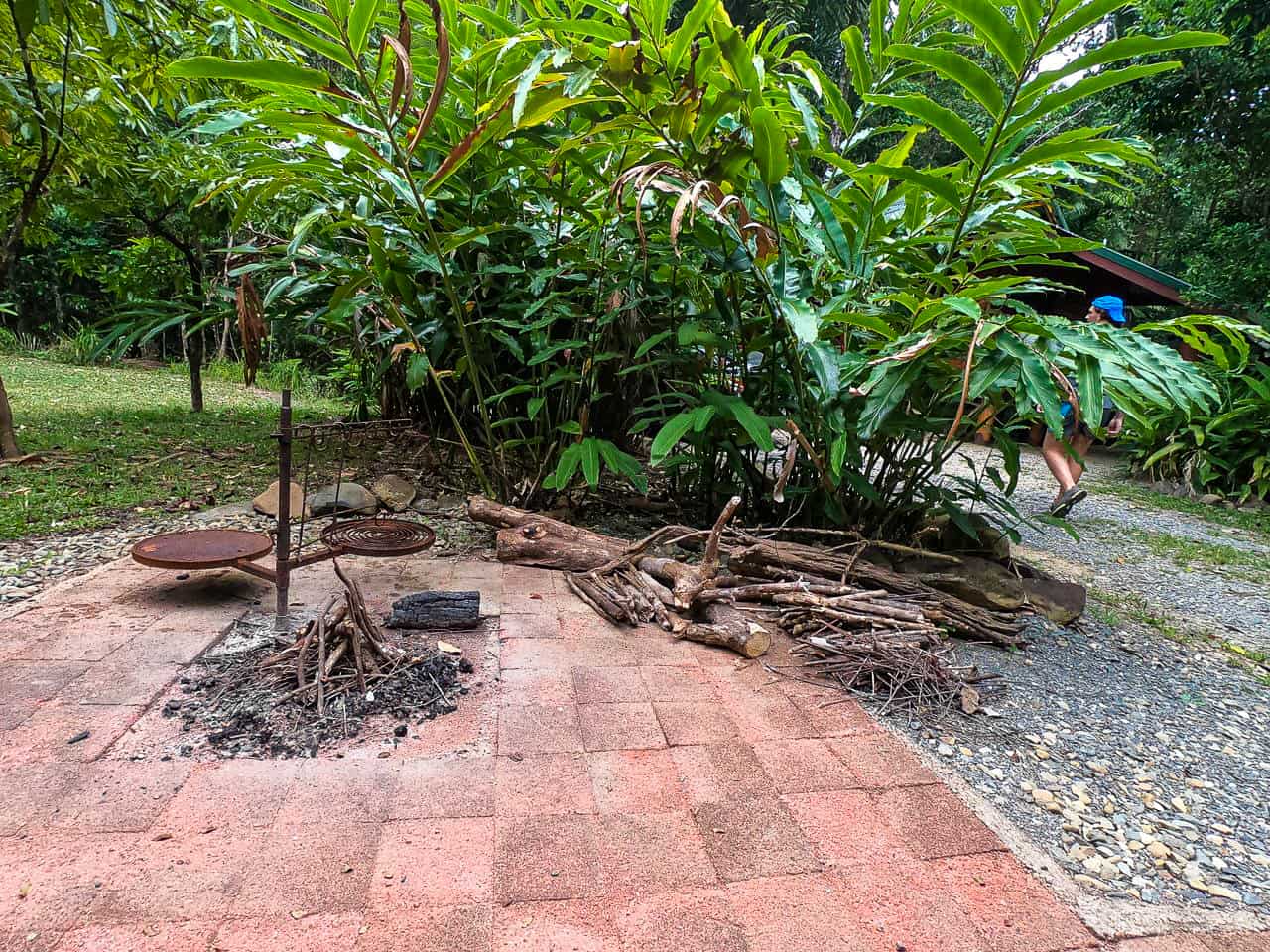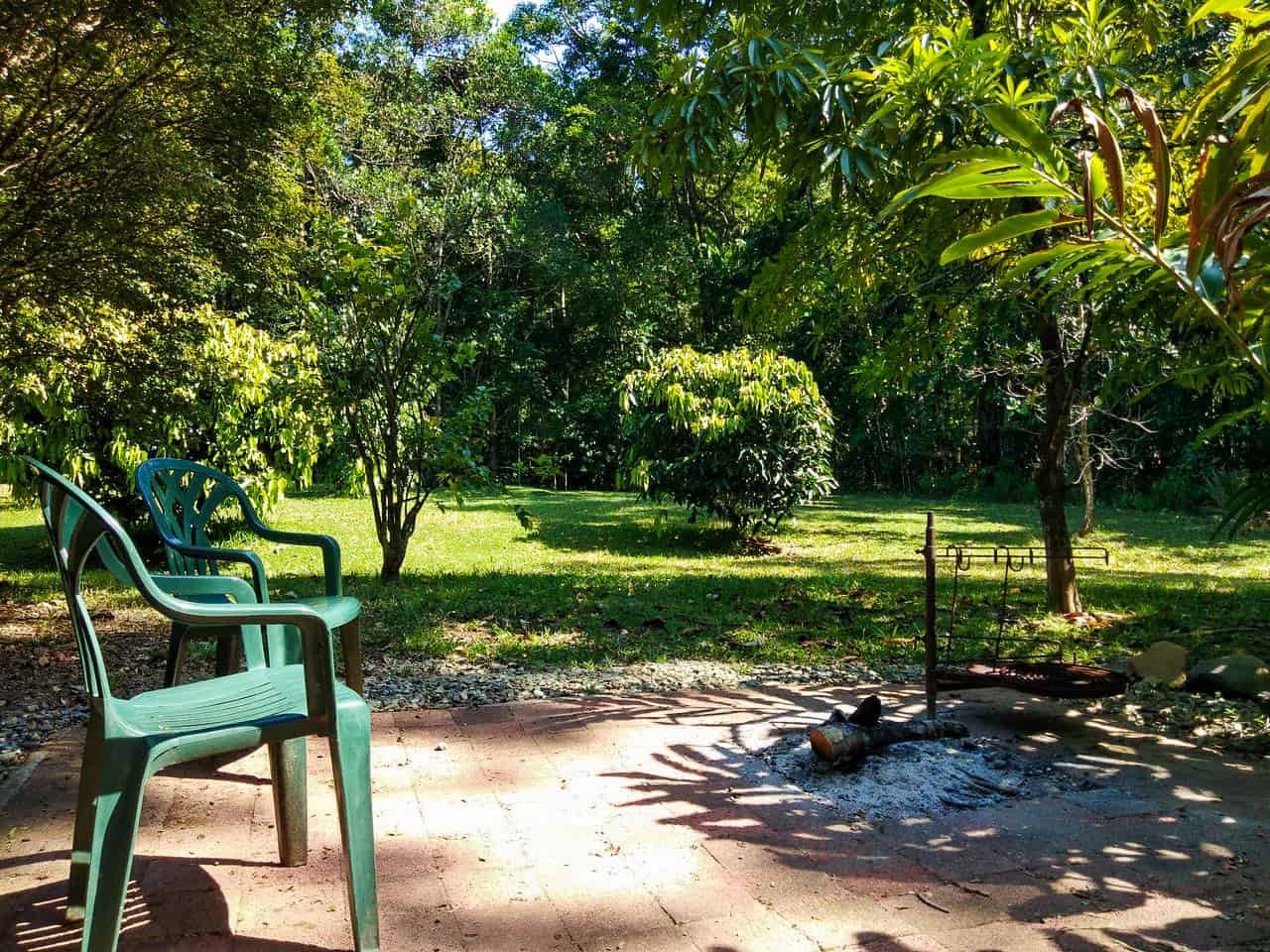 Wildwood's Exotic Fruit Farm
On relaxing weekends I'm normally pretty arsey about having a lay-in so rarely set my alarm. But each morning the most incredible birdlife woke me up which was so loud, I had to hop out of bed to just listen on the verandah. It was like an orchestra of birds each playing their own tune, I had no idea there were so many species hiding up there in the treetops.
Afterwards I went to forage for breakfast, firstly checking the chook coup. The hens never did lay any eggs this weekend (I don't think they've laid anything in a while!) so my pick-up was more vegan…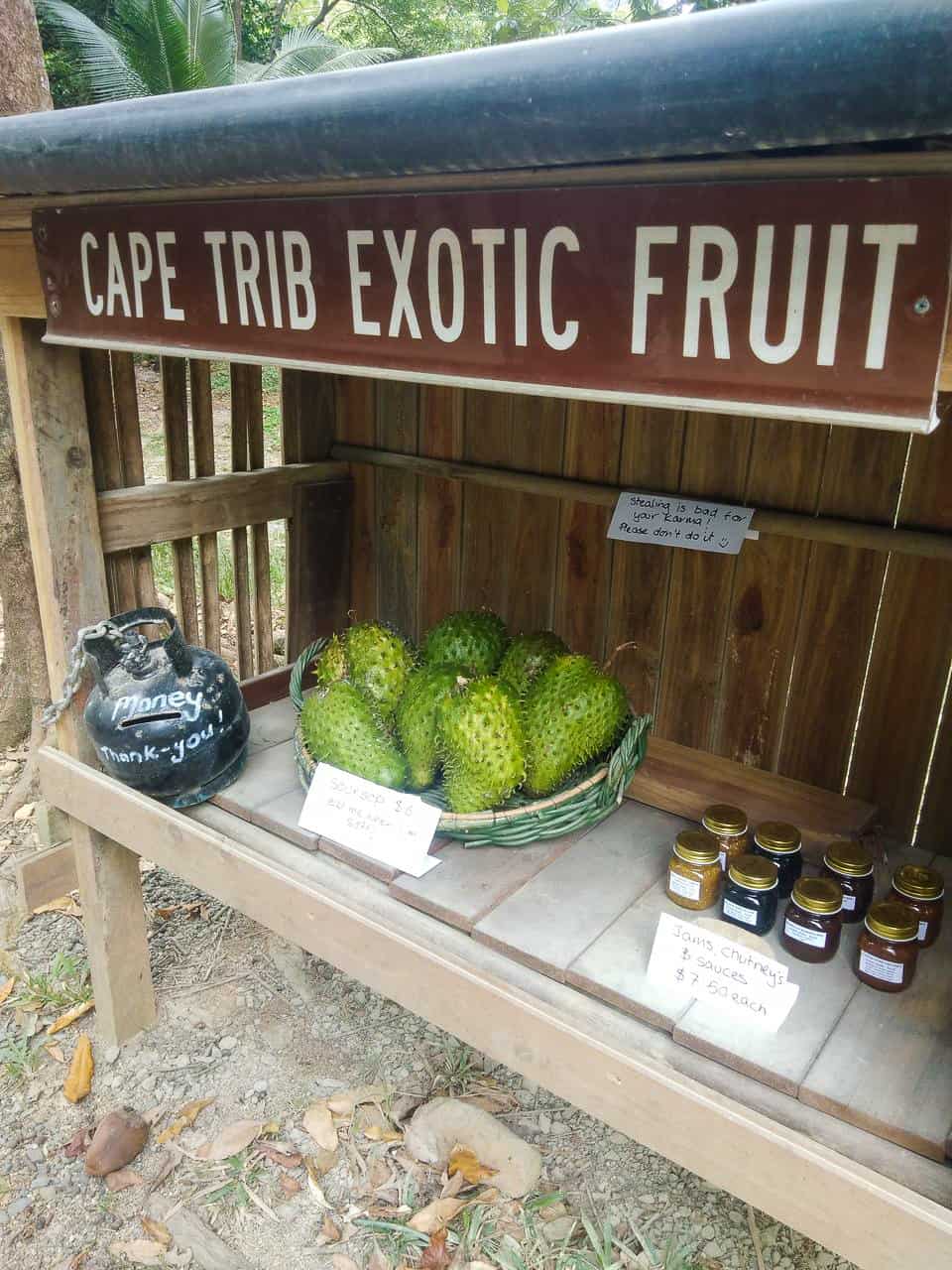 Wildwood houses over 800 tropical fruit trees with 50 different species. There's ones here I'd never even heard before like rollinia, matisia, abiu jaboticaba, marang and miracle fruit – which I learnt is a type of berry that magically makes sour foods taste sweet.
Others are tropical fruits we know and love like mangosteens, star apples, black sapote (which has chocolaty notes), papaya and Davidson Plum – a native species that cassowaries enjoy. Only a few were ripe enough to pick but there was plenty to keep us sustained.
Each variety was sown by the farm's previous owners who first grazed the land in 1986, sourcing seeds from the Amazon, Caribbean, India & Southeast Asia, and planted them using permaculture farming techniques.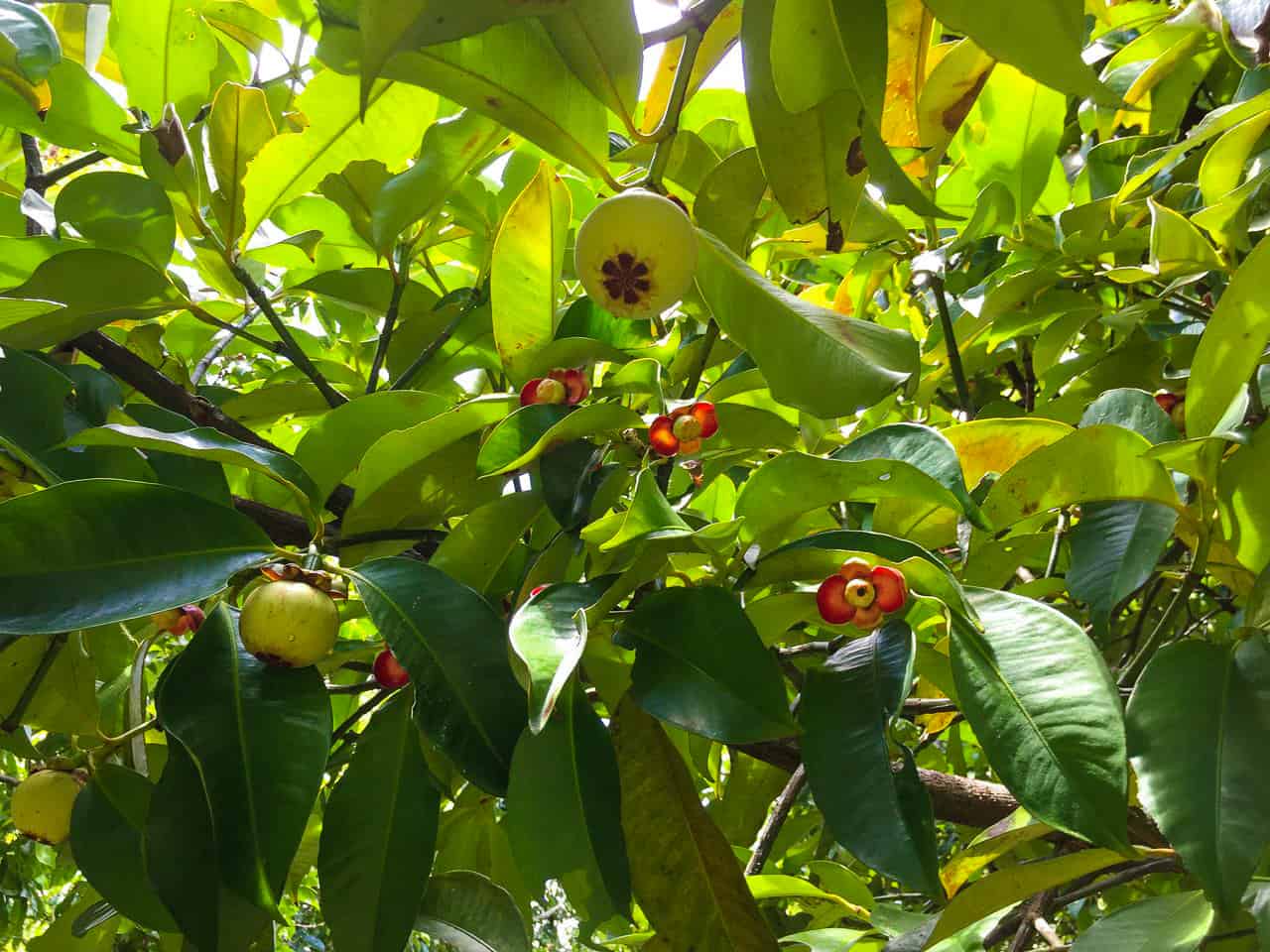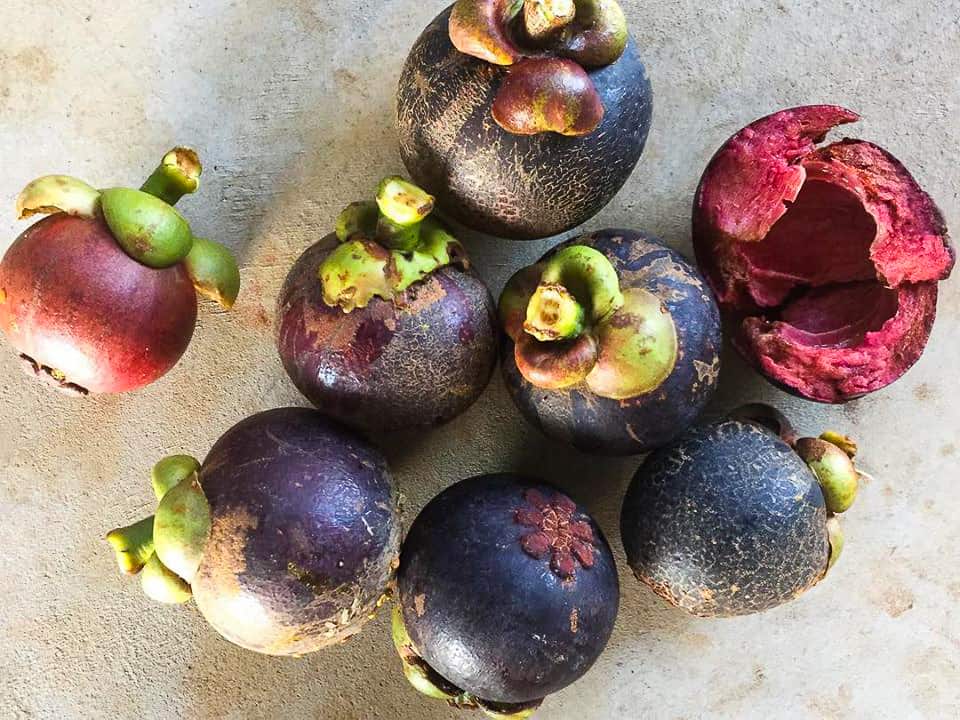 I've always been interested to find out more about this method of sustainable farming. Whilst I didn't learn anything about it from our trip, I read that it fully mimics the rainforest by providing a supply of nutrients from decomposing vegetation.
I also read that Wildwood have hosted WWOOFers in the past who help during harvesting. Of no relation to dogs, it's a kind of exchange programme whereby volunteers offer their time and labour on an organic farm and receive free lodgings, food and the opportunity to learn about sustainable farming techniques. It sounds pretty cool, I'd love to try it out myself.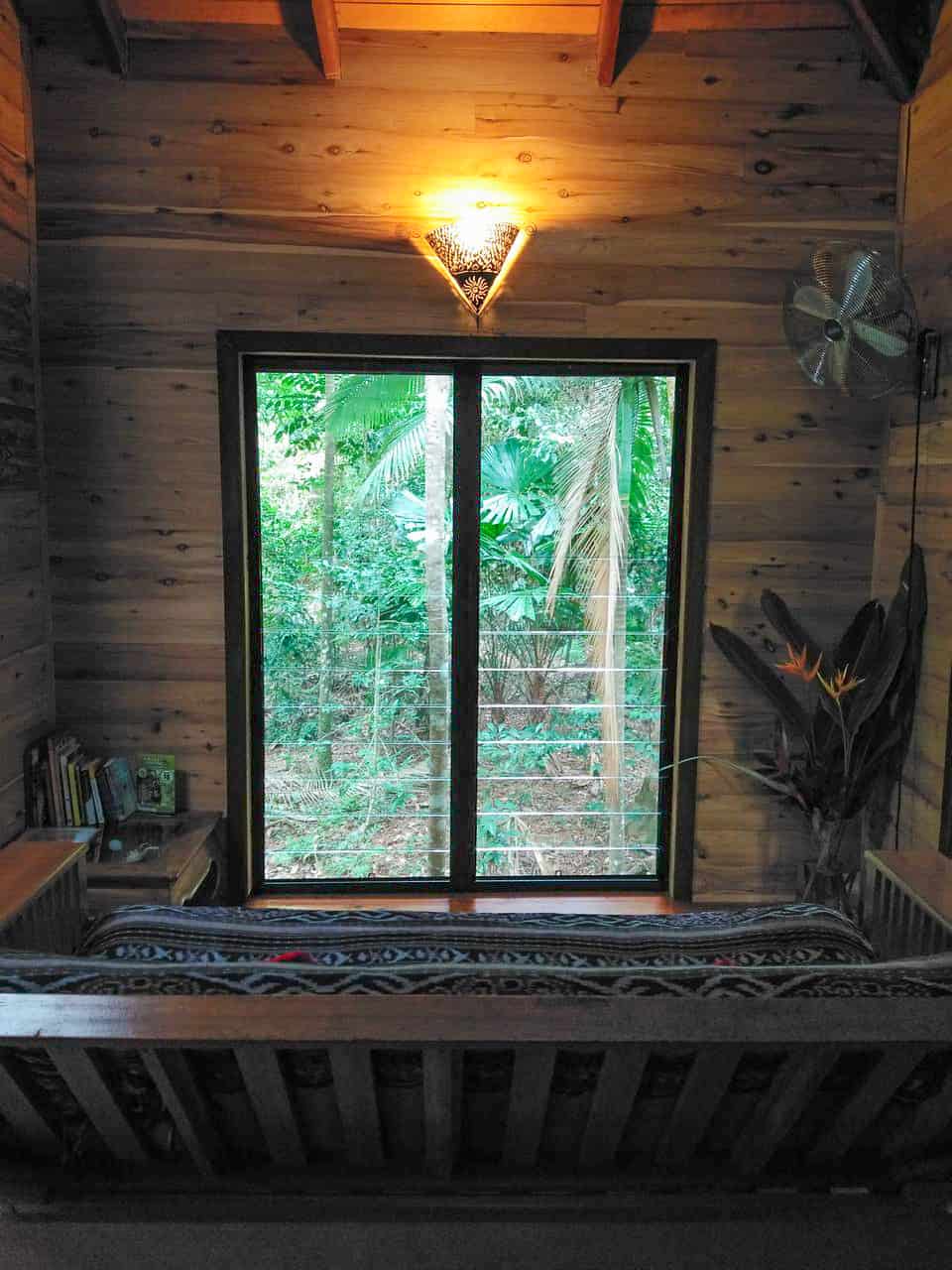 * * *
After two nights at Wildwood, I left feeling refreshed and inspired. The Daintree is a truly special part of the world anyway, but the experience was complemented by our stay which was perfectly in sync with the environment. Like their fruit farm, it mimics nature but with all creature comforts of a luxury cabin. My inner Mowgli was doing backflips.
My only regret was not staying longer! By the time my mind finally started to slow down, it was time to leave. Oh well, all good things eh. One day I'll hopefully get to own my own cabin in the woods.
Until then, Wildwood will be a place we return to. ✣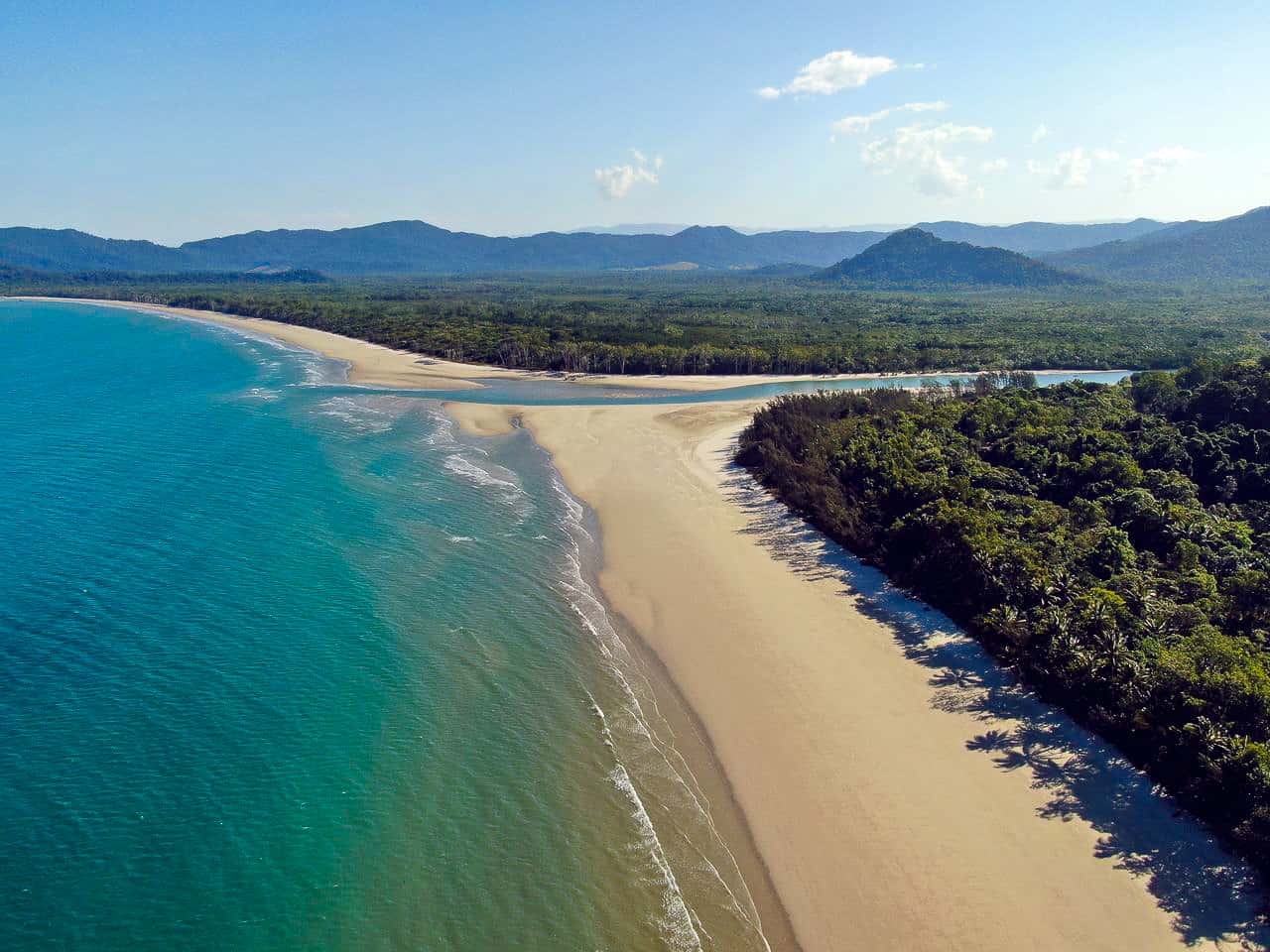 * * *
Staying At Wildwood
I did a lot of research before booking a stay in Cape Tribulation and I think Wildwood is really well priced for what you get. We paid $320 per night which is lower than average for this type of property in the area.
If you're staying in this neck of the woods I'd suggest reserving at least three nights if you have the time. There's quite a bit to see and do in the Daintree, and equally you'll want to spend a decent amount of time at the cabin to make the most of it there (check back soon for my favourite things to do in the area!).
As usual I booked my stay via Booking.com which is my platform of choice. If you have any questions about staying here, feel free to pop a question in the message box below!
---
Like it? Pin it for later!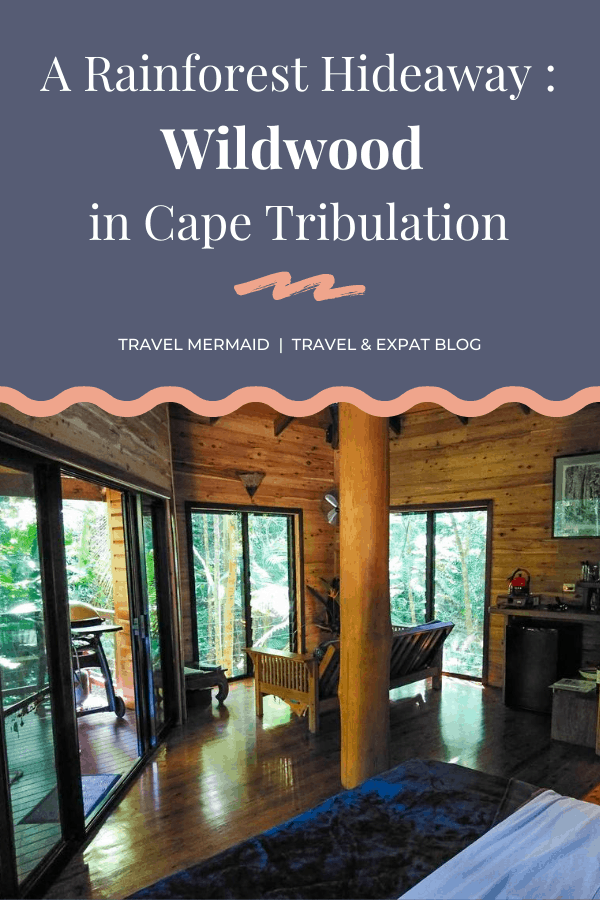 *The Booking.com link in this post is an affiliate link so you can easily book your stay (at no cost to you) which supports the running of this site. My accommodation at Wildwood was not compensated, I pay my way so that I get the same authentic experience you do. Thank you for supporting Travel Mermaid. 
XOXO