Travellers to Australia are often fooled into thinking it's a young country. Most towns and cities are only 100 or 200 years old, if that, but the land Down Under holds some of the oldest stuff on Earth. Like the 180-million-year-old Daintree Rainforest, and the most incredible animal that lives under it's ancient canopy.
Often called 'badass birds, 'dino birds' or 'a giant prehistoric turkey' – they evolved just after the dinosaurs died out and their DNA dates back to the supercontinent Gondwanda. They're the second largest bird in the world after the ostrich, the heaviest feathered friend in Australia and they've been branded the 'deadliest bird on Earth' which put them in the Guinness Book of World Records.
If you haven't heard of them before, don't worry, I didn't too until I moved here! But naturally, I was itching to spot a Southern Cassowary in the wild.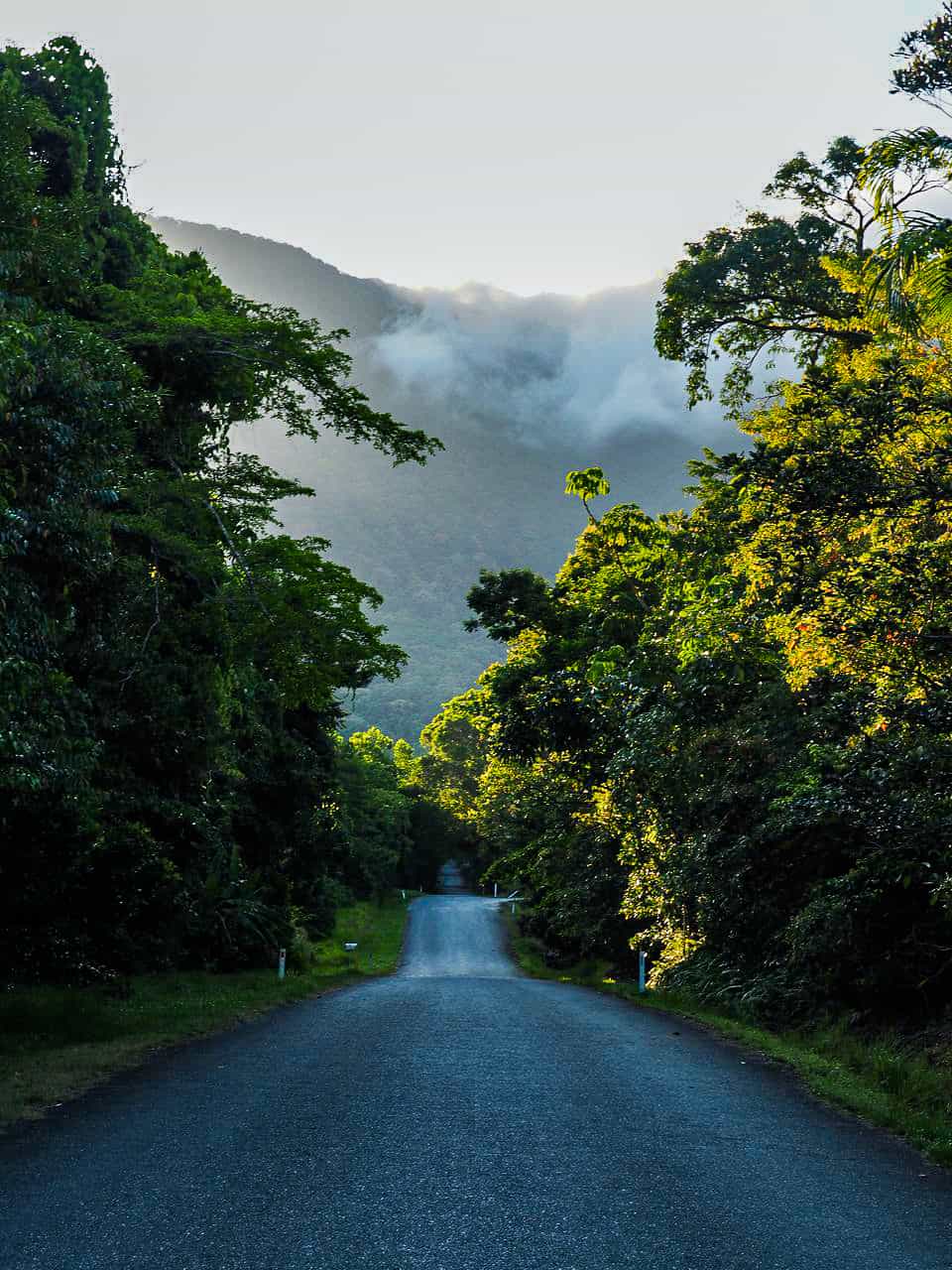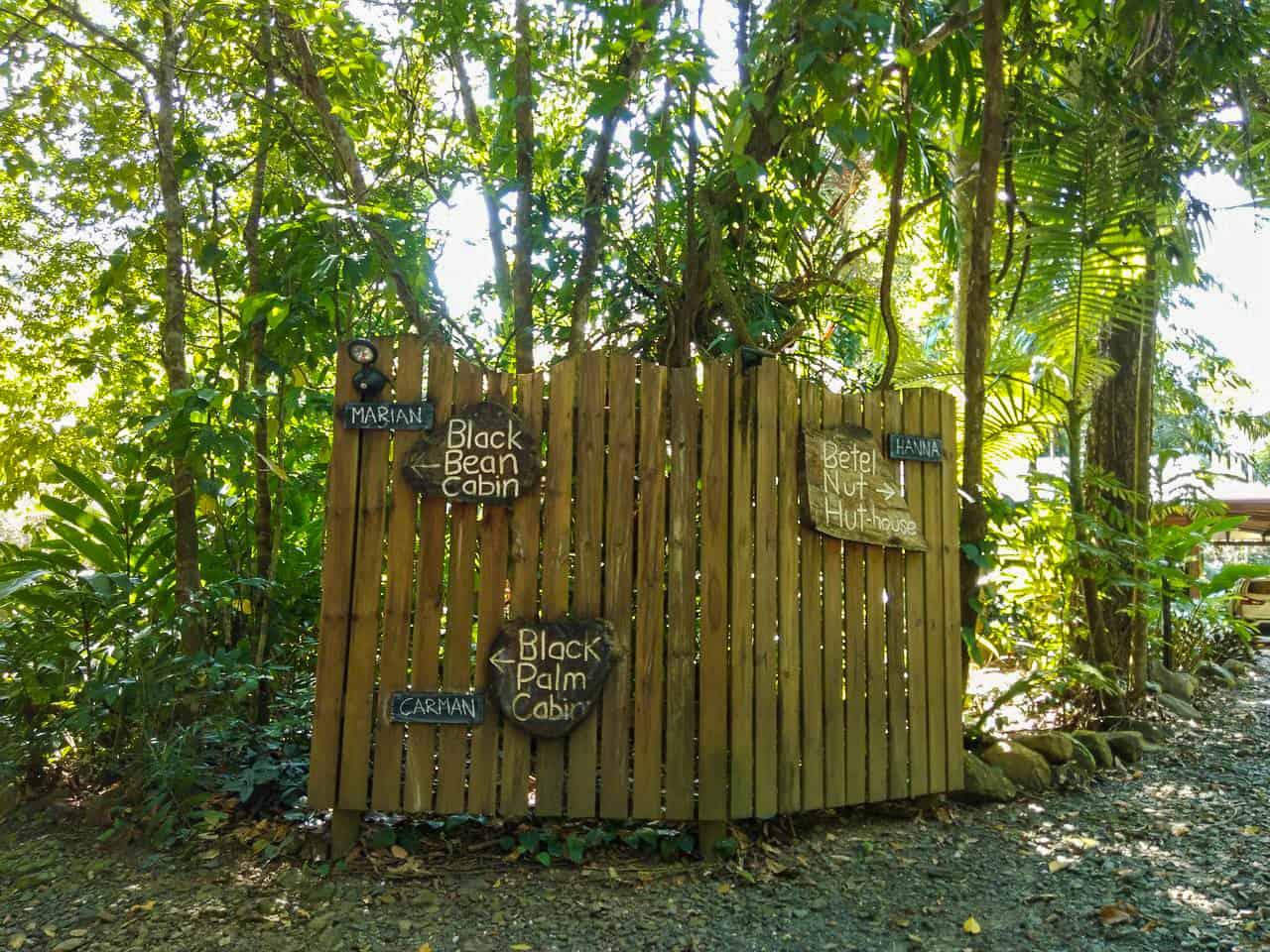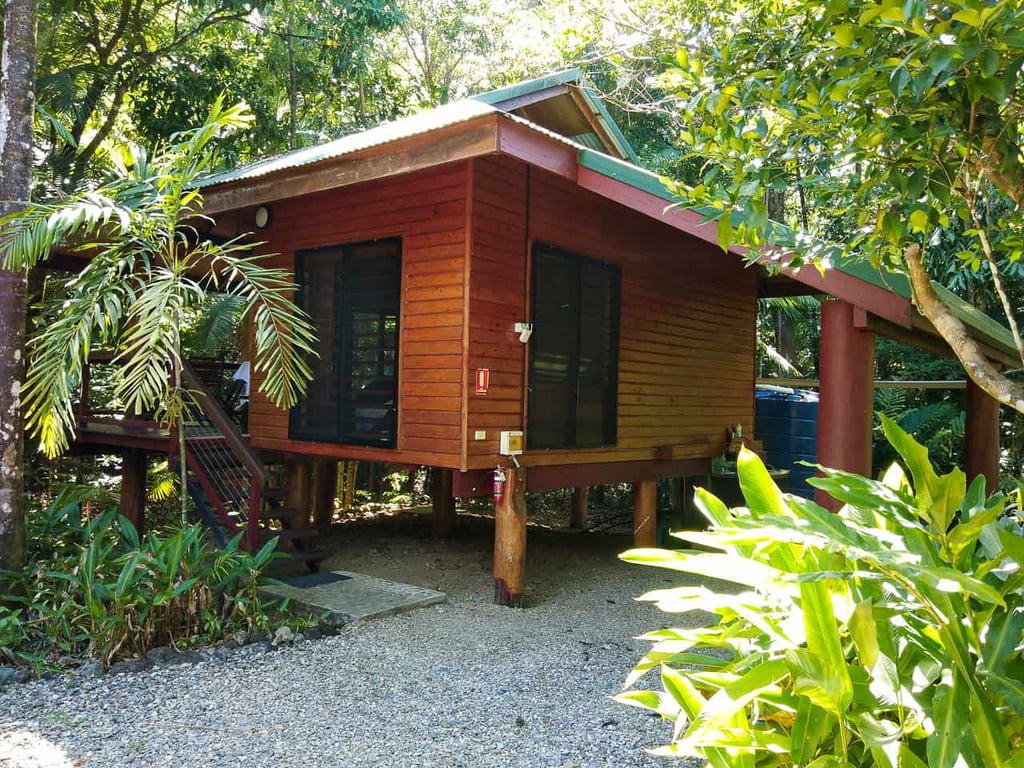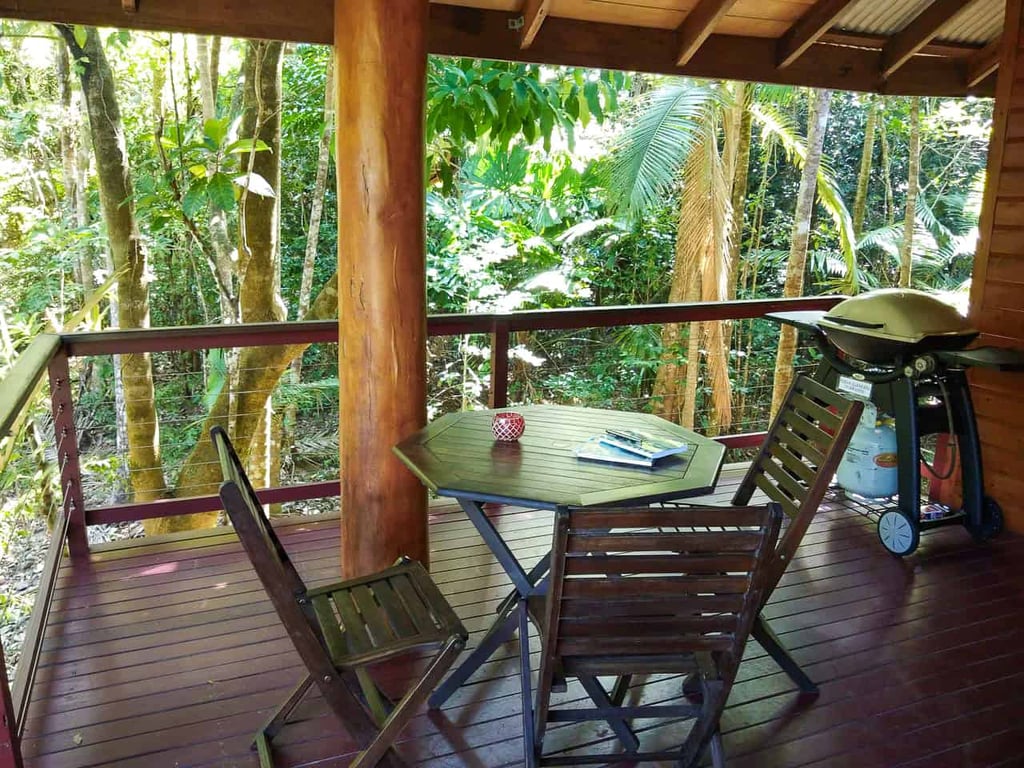 Last October, to celebrate my 33rd birthday, it was an easy win with where we would stay.
The last time the Sailor and I visited in the Daintree was for our honeymoon six years ago so it will always be a special place we return to, and I was craving remoteness in nature that it offers in spades.
We booked a cabin in the woods which was almost totally off grid and had it's own tropical fruit orchard. In the mornings we'd wander the farm to pick our breakfast and check the chicken coup for eggs, before preparing a barbie and planning our day. It was pure nature porn and just the escapism we were after.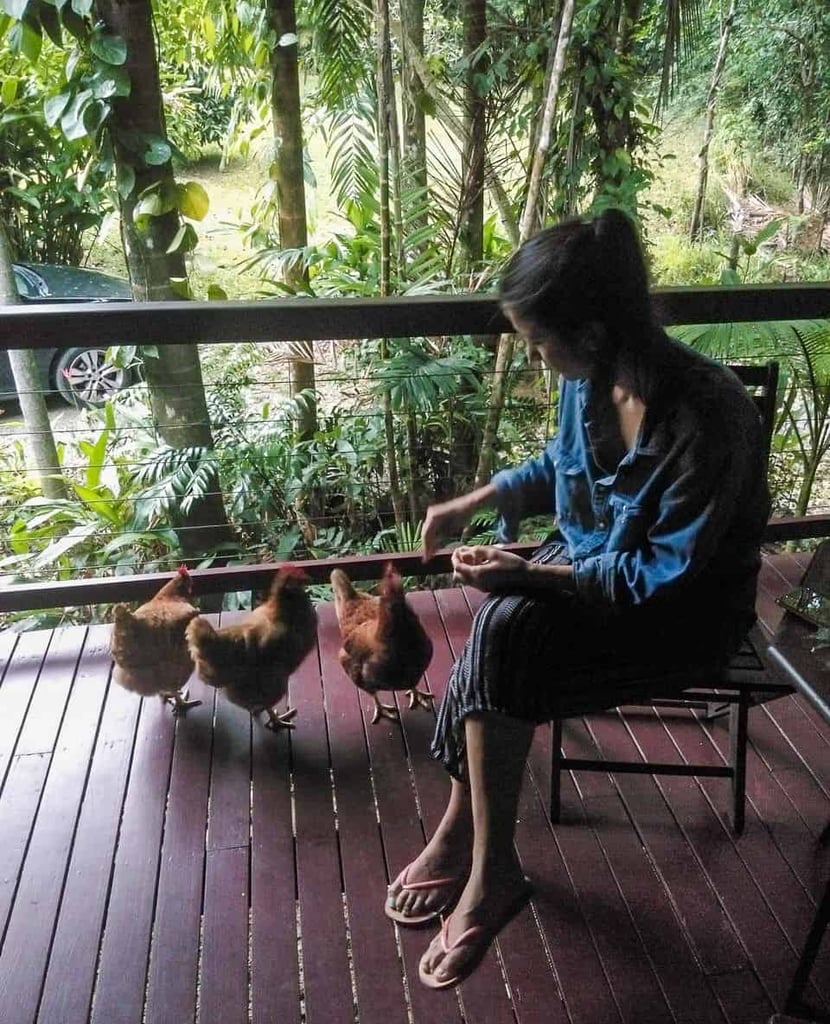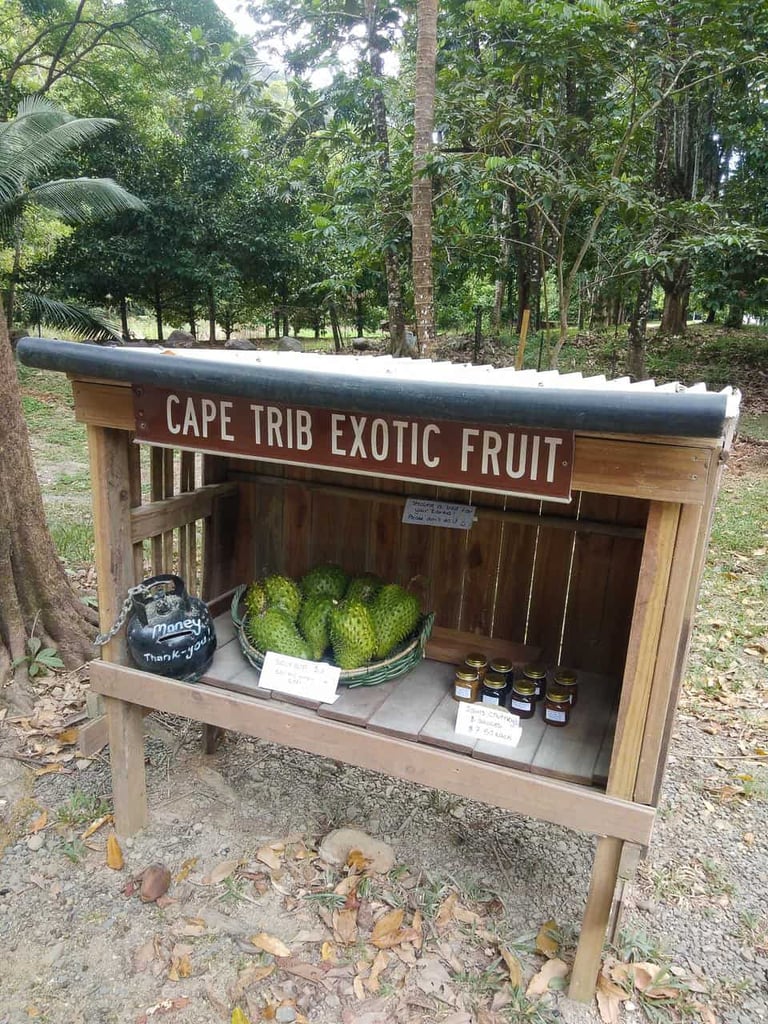 I partly chose this spot to maximise our chances of spotting a cassowary which have been known to wander through the virgin forest just in front of the property.
Although spotting one is said to be no easy task. Their favourite hideout is deep in the dense jungle and their black hair-like feathers blend into the forest shadows. I know a challenge when I see one!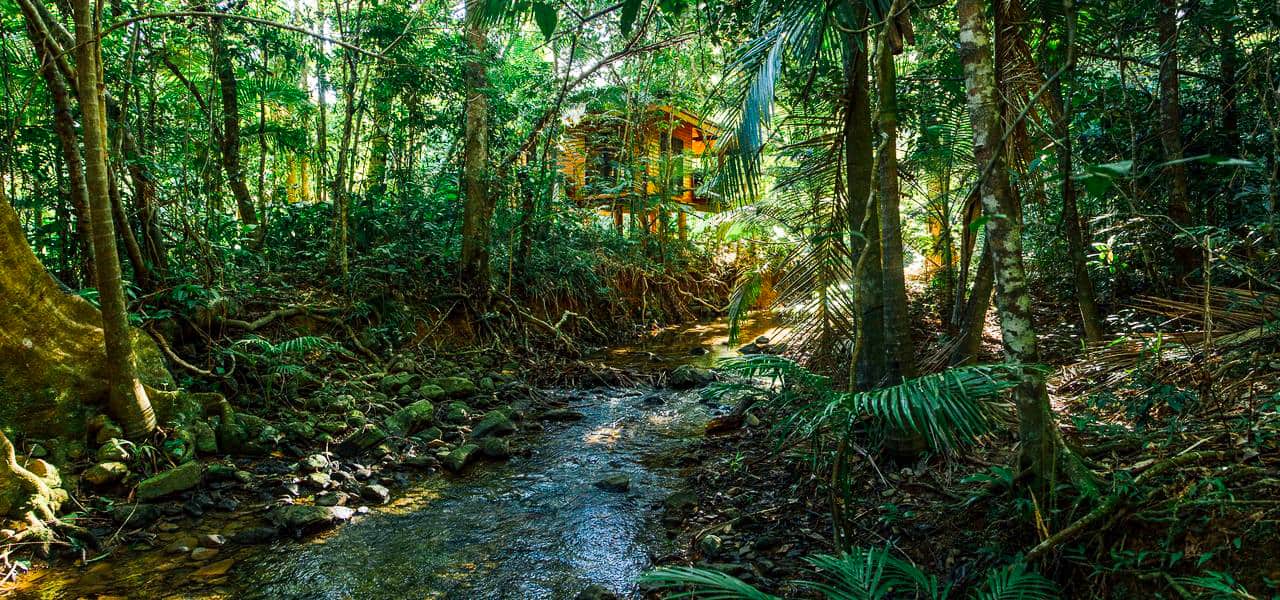 As soon as we dumped our bags, we wandered through the mossy trail opposite our cabin before sunset to see if we could get lucky.
The forest was tranquil, lush and a great primer hike, although I didn't spot even the smallest piece of poop or half eaten fruit on the forest floor, so I guessed that a casso hadn't passed through here recently. It was time to use our smarts and head to a place where sightings were common.
Luckily I loaned a hiking book from Mossman Library that gave a tip off.
It mentioned that cassowaries are found more abundantly around an area called Cow Bay that we passed on the way in. After a quick search, I found a marked trail there that went off-piste- The Jindalba Circuit Track – meaning 'foot of the mountain' in Guugu Yalandji. We happily bypassed it's boardwalk for the proper hikers route which became immediately dense and promising.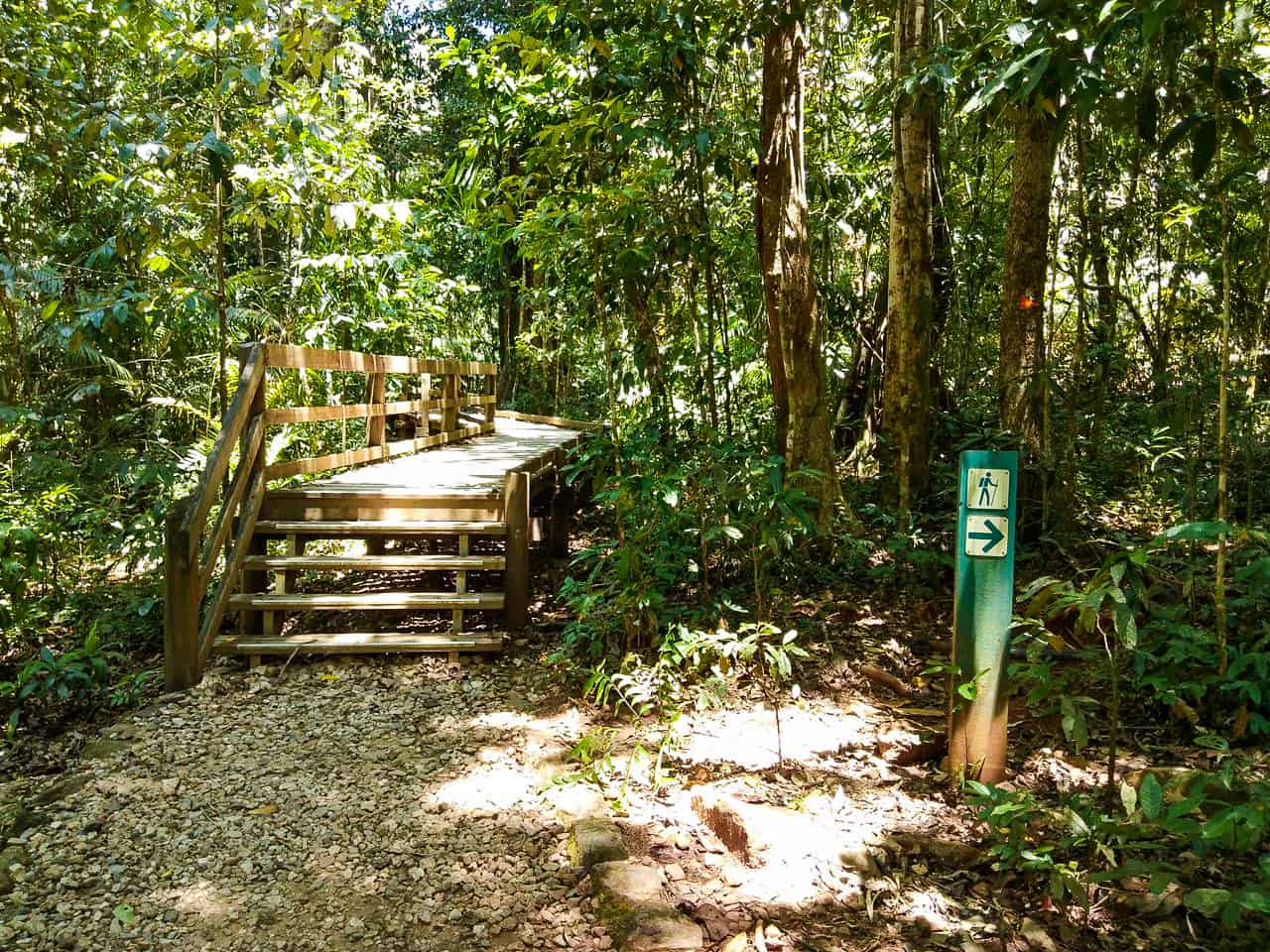 Crossing Cassowary Country
In just a few hundred metres, we noticed obvious clues on the ground… the purple Cassowary Plum. This is said to be their favourite fruit and as soon as we spotted one, we found them everywhere. The forest was full of them.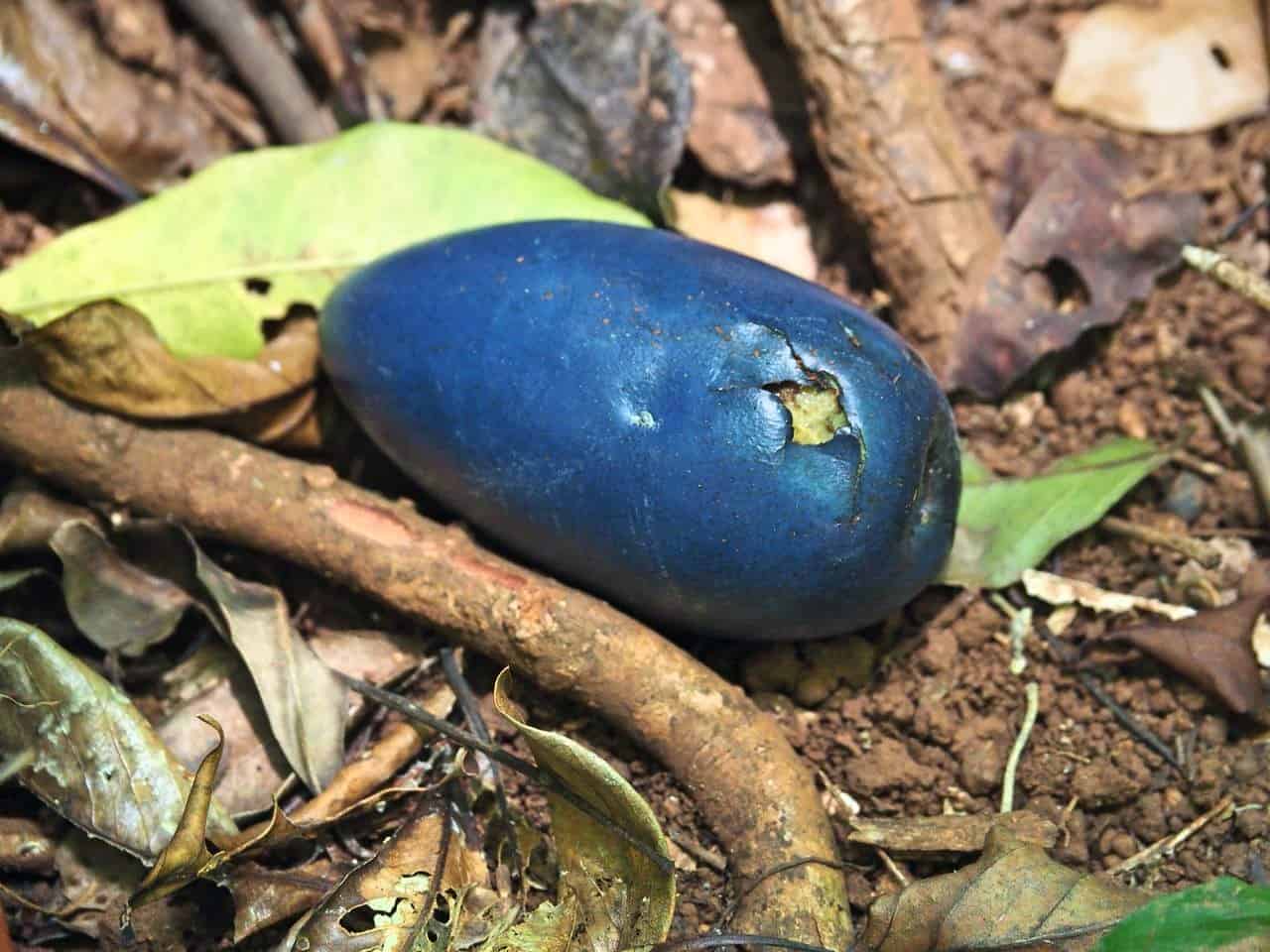 Once we found the fruits, we soon came across the after evidence. Big piles of seed-heavy manure pats covered in cassowary fertiliser were dumped along the pathway. A few fresh ones looked particularly promising. And painful!
I read that their digestive systems are incredibly gentle so the seeds come out whole, and they're spread far and wide ready to be germinated. Apparently each plop contains over 50 seeds and cassowaries are responsible for growing up to 100 trees in this rainforest!
At a slow pace, they can walk 30-40km in the ten hours it takes for seeds to move from entrance to exit. Though it's more likely that they're squeezed out a few kilometres away. It's been reported to smell like a mix between fruit and vinegar, but I didn't fancy stopping for a whiff. Would you?!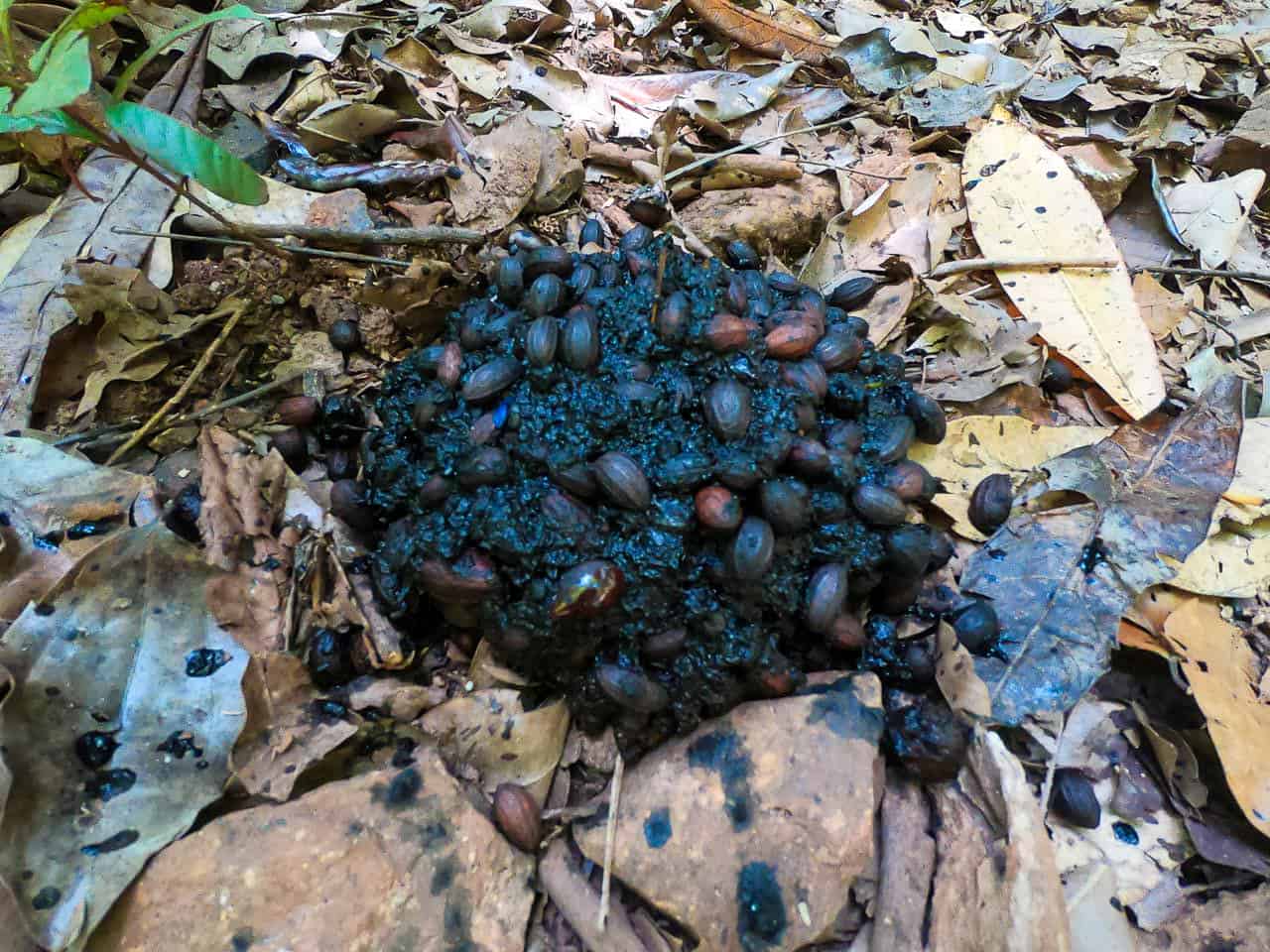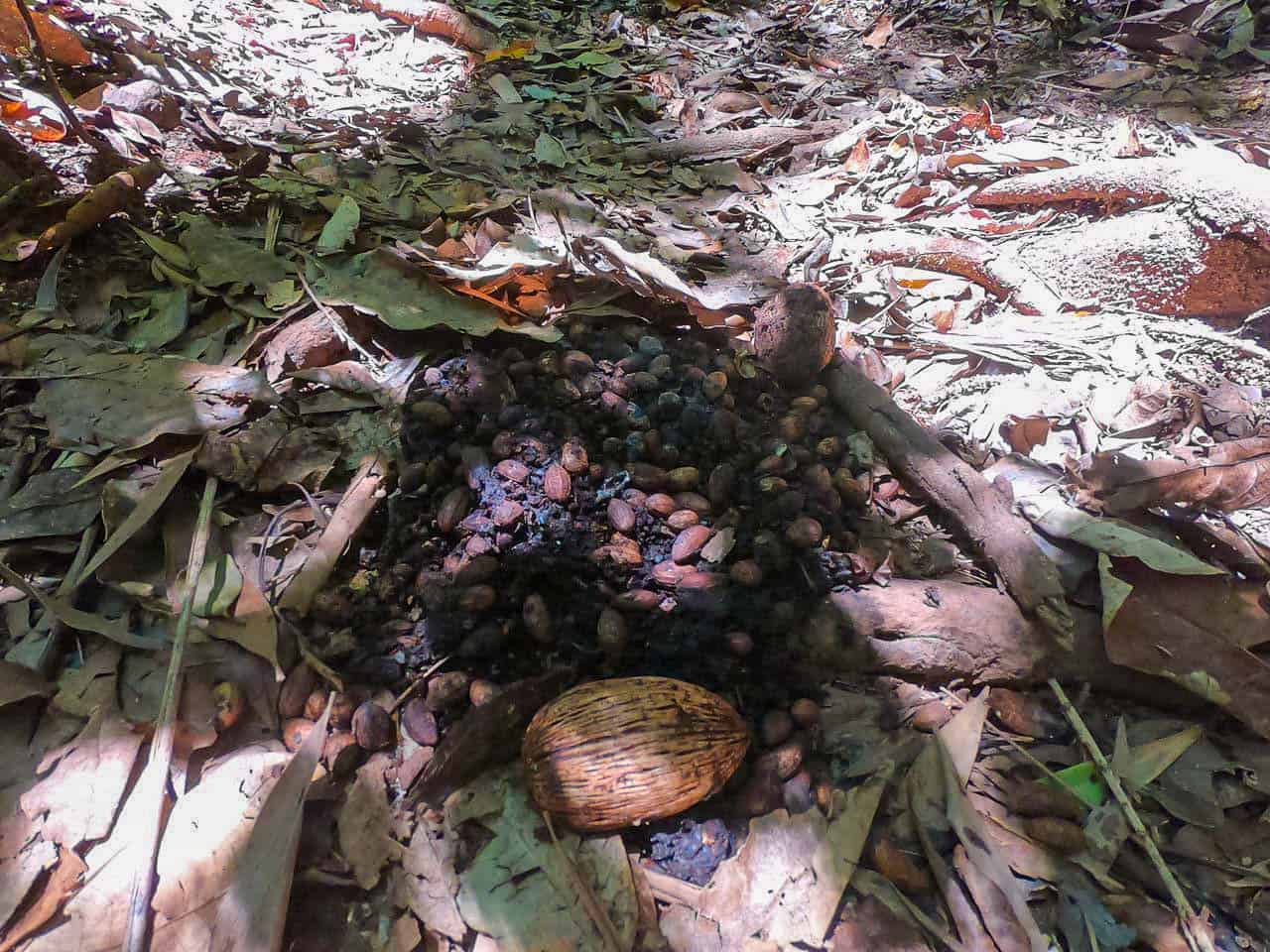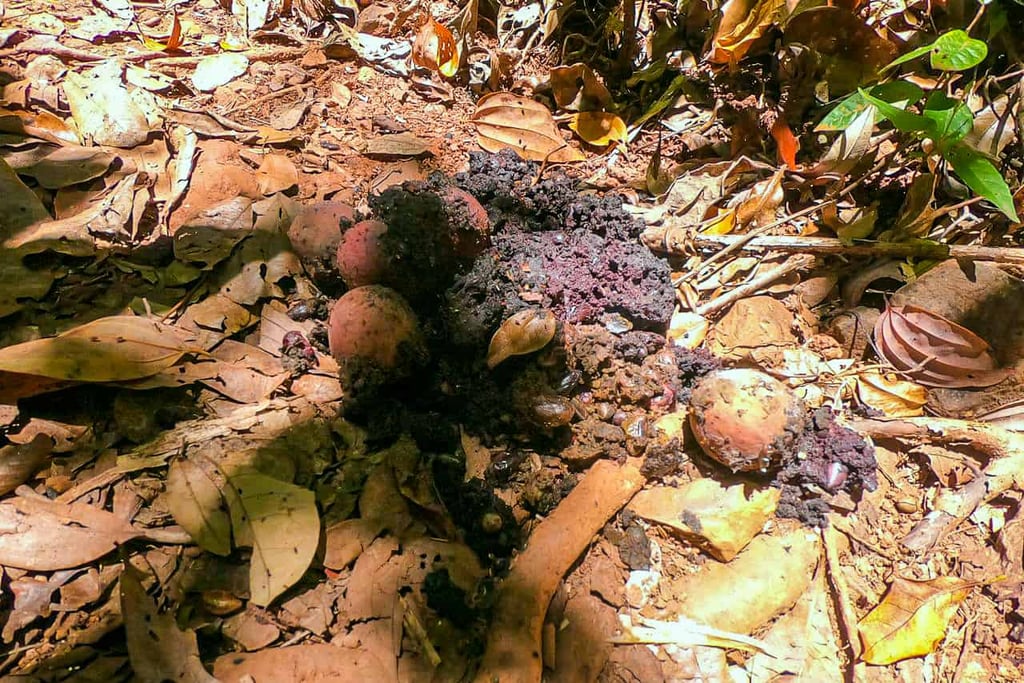 As we trod on, an enormous lace monitor ran up a tree before growling like a disgruntled Grandpa, and the forest smelt sweet and moist. I could hear skinks rustle over the crispy leaves below as they tried to capture the shafts of sunlight that fell through the canopy.
Like cities, I love how all rainforests are different. This one feels ancient and timeless. We passed king ferns that measured some of the biggest fronds on Earth, and trees with enormous buttresses (those with big bottoms). Even if you're not a nature person I promise you'd appreciate it here.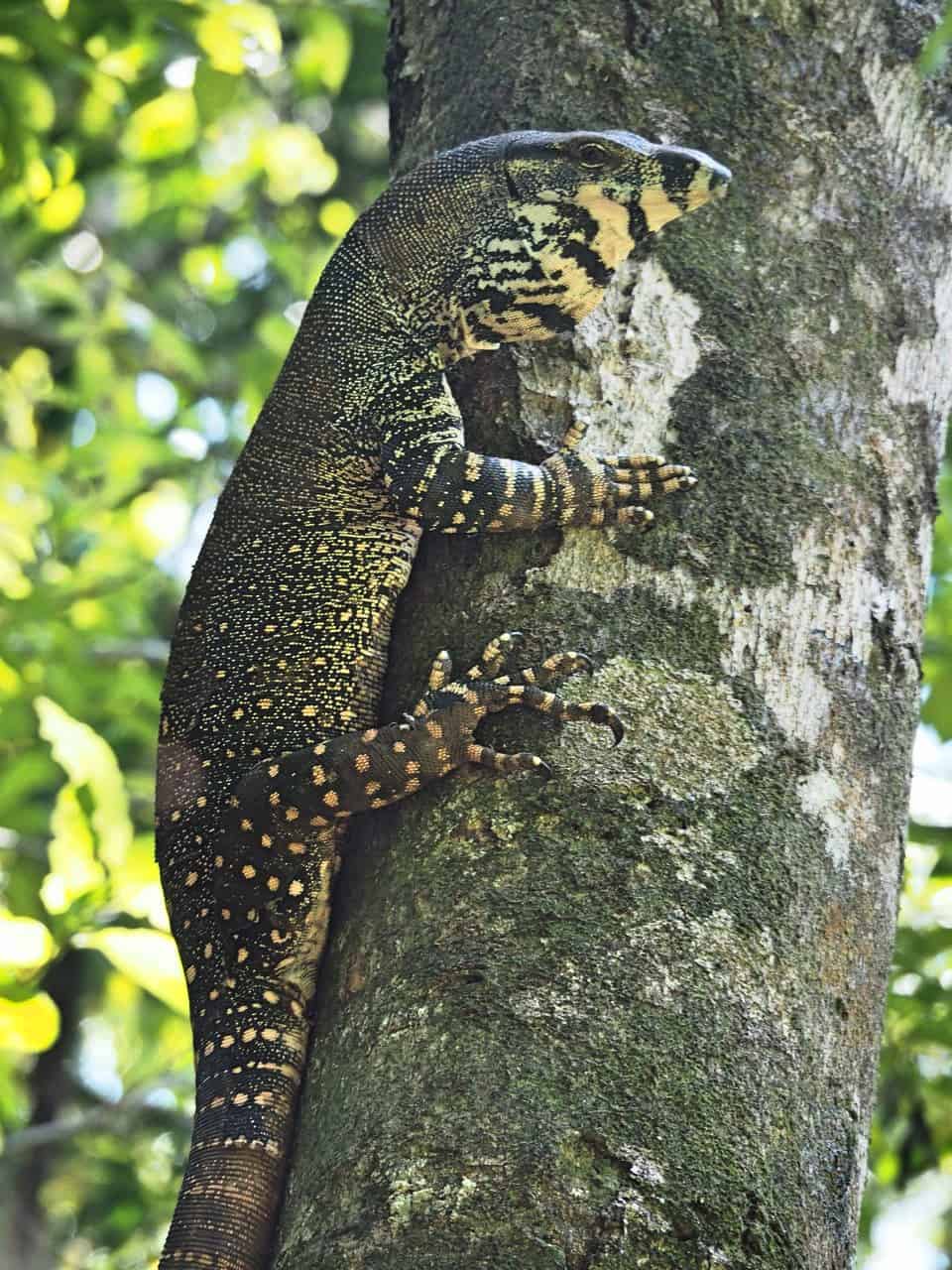 After reaching what felt like the halfway mark, we heard a series of snorts and squeals nearby. Which was a bit strange as none of the guidebooks or information boards mentioned wild hogs. I was surprised to then catch sight of them running in the distance like they're on set of Born Free.
At the time I didn't think much of them being there, but I later discovered that wild hogs are all over the Daintree.
Like a lot of introduced species in Australia, what started as a modest collection of pigs soon went viral. Just 49 porkers sailed over with the first fleet in 1788, but now there's almost as many wild hogs as there are people in Oz- at about 24 million. How crazy is that!
Sadly, they're now a huge threat to cassowary populations. Not only do they compete with them for food (as they love forest fruits too) but they consume anything and everything they can get their snout on, including cassowary eggs and baby chicks.
Although I'd read that cassowary's are an endangered species, that reality was starting to sink in. These poor buggers have had their fair share of threats. Driving around the Daintree are signs everywhere telling drivers to slow down and coupled together with habitat loss and more extreme cyclones of late due to climate change, it seems that we're their biggest threat.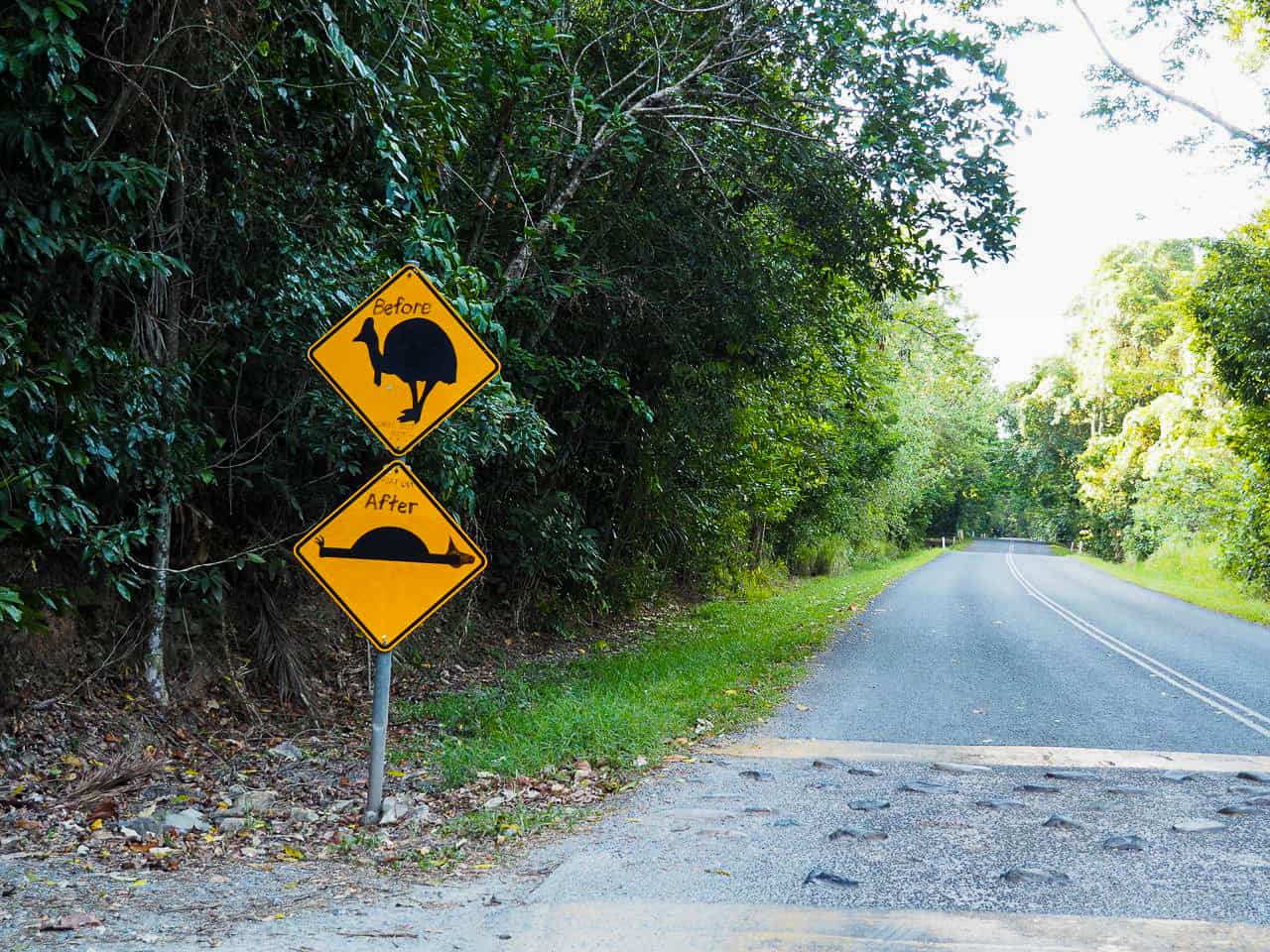 The Last Leg
Creeping closer to the end of the 3k track, I noticed a slight movement in the distance.
As I tried to process the moving lump in front of me, the iconic features were instantly recognisable.
A bony-looking 'helmet', a vivid blue face and a pair of dangling red wattles confirmed the inevitable. It was a cassowary!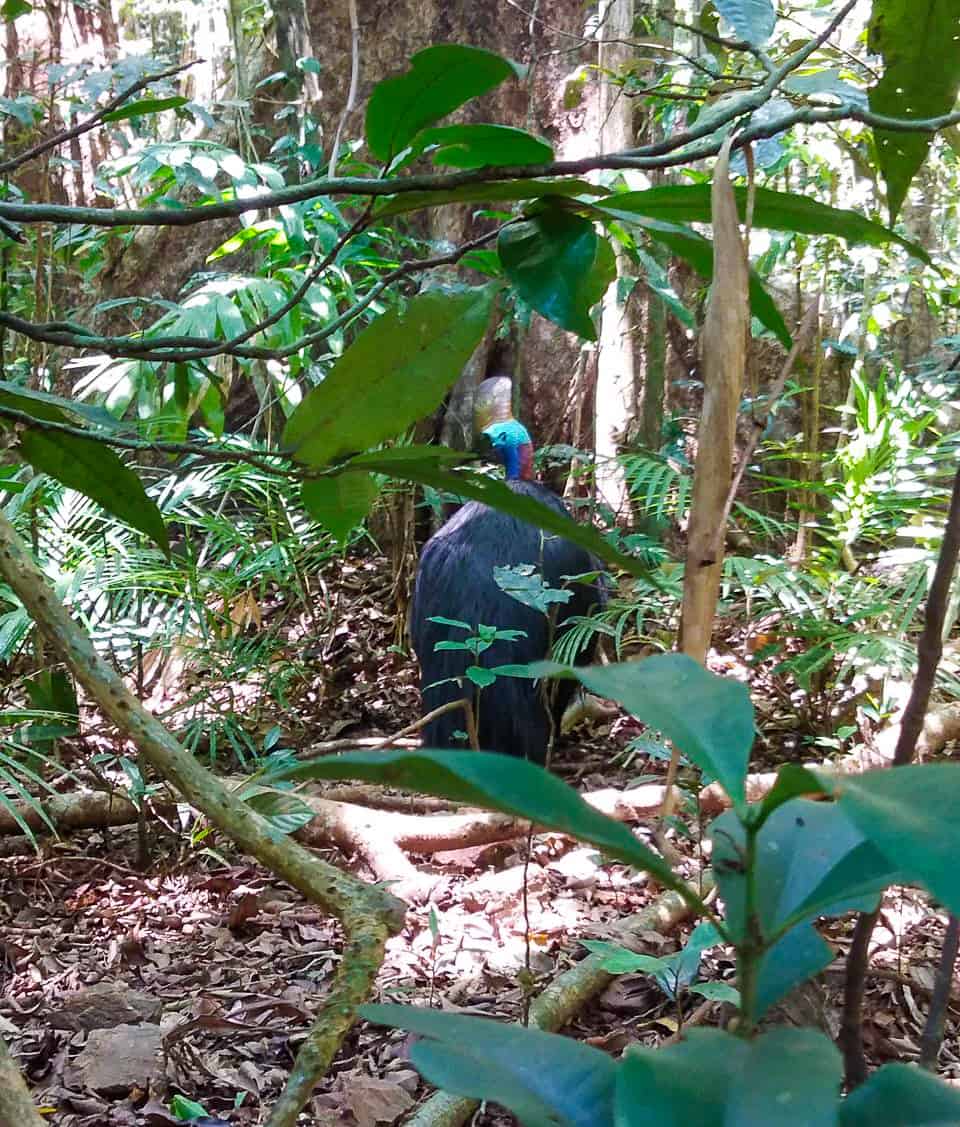 Even though we were standing at a distance you could tell it was nearly as tall as us, and judging from the slightly less colourful neck wattle I guessed that perhaps it was a lad. He was a beauty.
We narrowed our eyes to watch as he pecked the glossy feathers on his oversized body (which looked more like long hair), but there were so many trees in the way that our visibility was restricted.
By this time another hiking couple who we passed along the way caught up. We all wanted to veer closer for a better look however none of us did, as we had all clearly heard the tales about cassowaries being the deadliest birds in the world.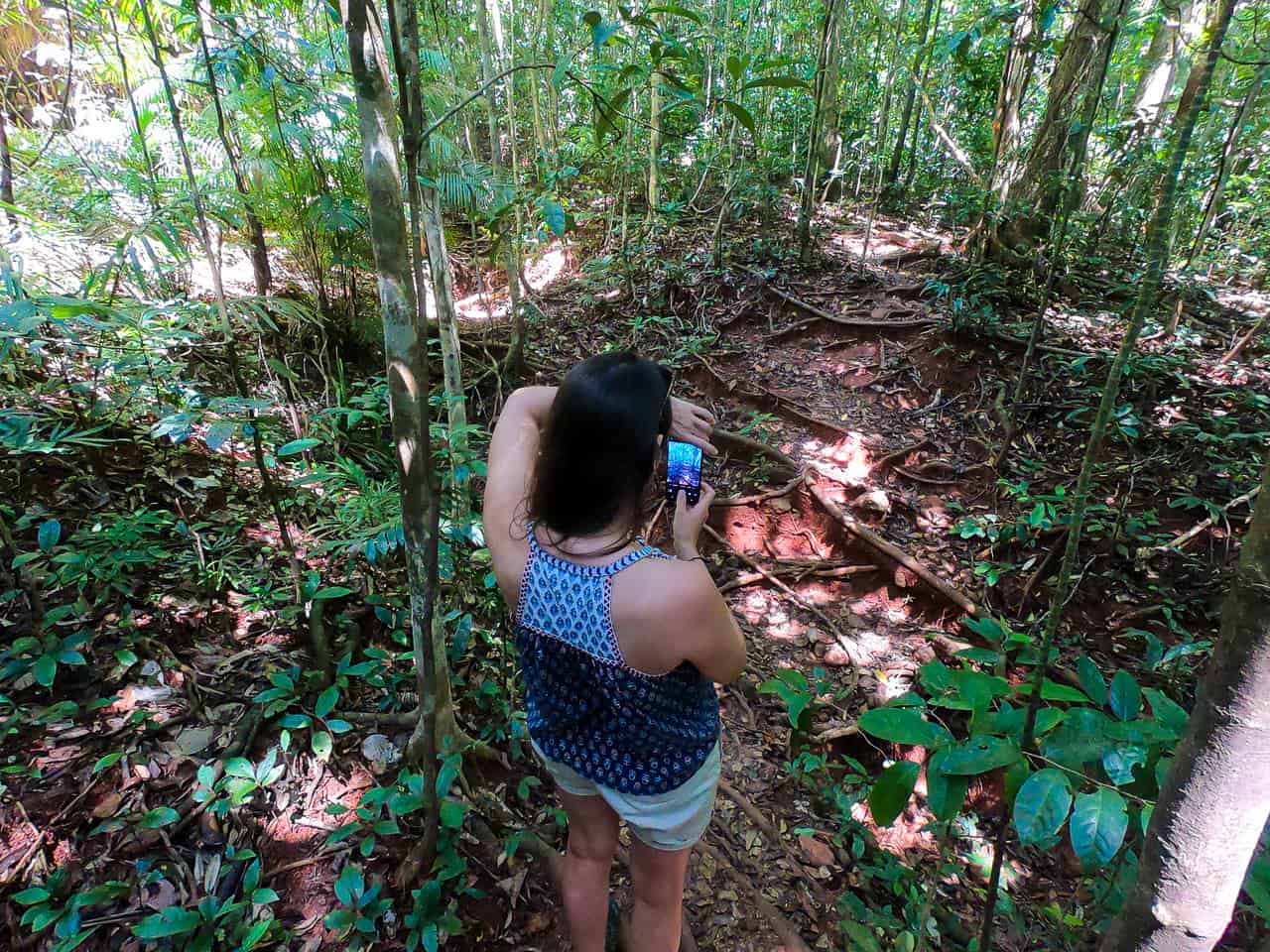 You really wouldn't imagine it by looking at them. Yes, they're giants, as tall as men, and the 2nd largest feathered friend on Earth after the ostrich. You'd imagine that this would make them appear really butch, arrogant and threatening, but in fact the opposite was true.
He was really elegant, graceful and unobtrusive, just like most other smaller birds behave.
How deadly can a bird really be?
Turns out, quite.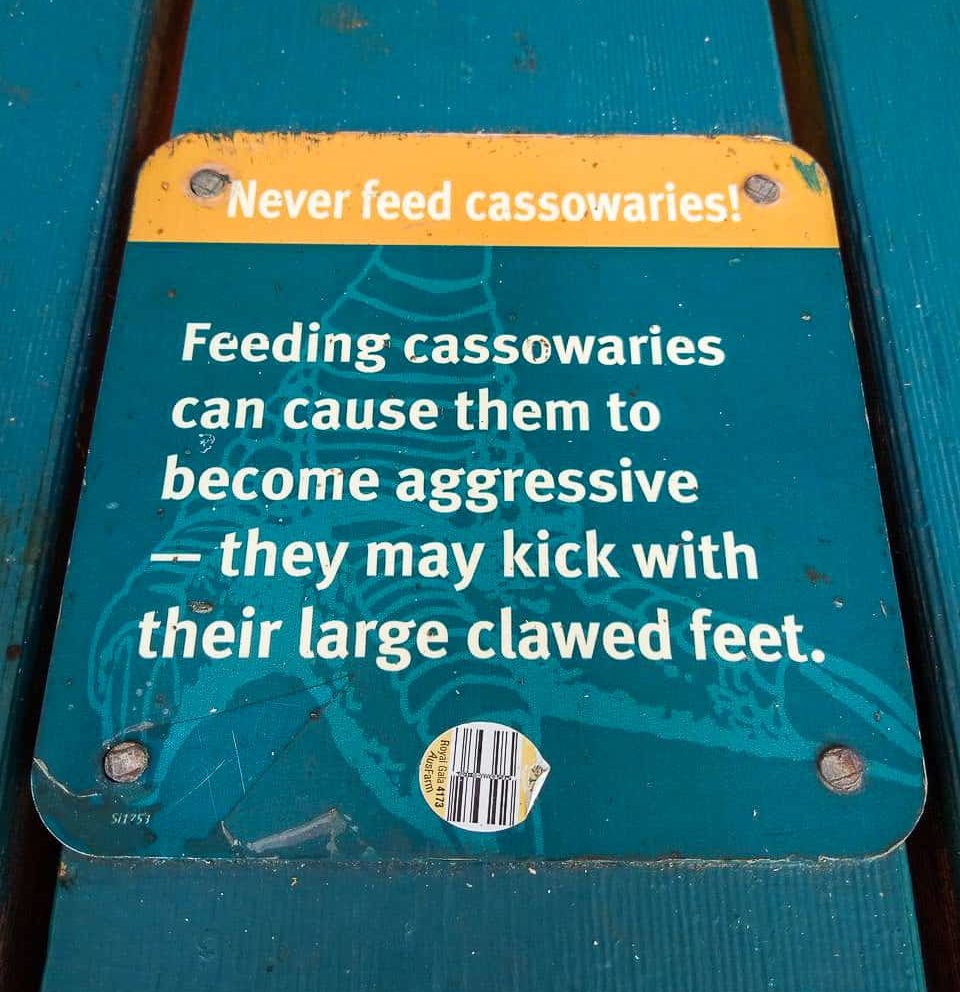 I once had an Australian pupil in my class in Kuala Lumpur who enjoyed telling her fellow 5 and 6 year old classmates that a series of cassowary kicks can break bones (which usually comes in handy to fight off predators or kick trees hard enough to make the fruit fall down), and that their dagger-like claws can slice open a person in one fatal swoop!
Our excitement was now mixed with adrenaline and after a lot of umming and ahing about whether we should go nearer, I deduced two things.
View this post on Instagram
Firstly, the last known person to die from a cassowary attack in Australia was in 1926 – which was self-defence, after a 16-year old boy tried to club it to death.
And, it also wasn't mating season (when males are most territorial) and neither was it protecting its chicks… so we should be okay.
I was the first one to take lead and move us to a near but safe distance where we could now ponder at how incredible evolution is. Whilst pigeons, crows and ducks are about all I saw growing up in London, somewhere across the Pacific, birds evolved that can outrun Usain Bolt. What legends.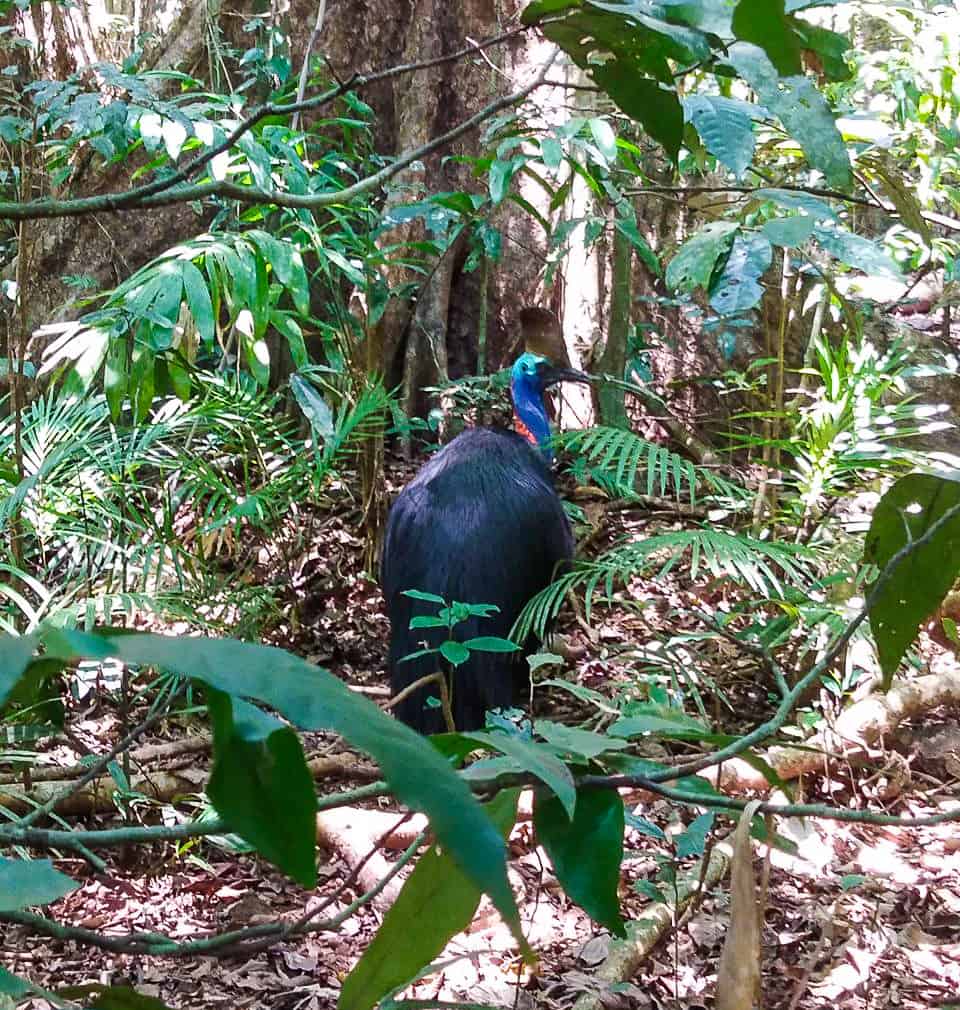 * * *
Another reason to love the cassowary.
I'll quickly finish with a cool fact I discovered recently which will show a softer side to this often misunderstood bird.
Once mum lays the eggs, it's the dad that'll sit on them for 55 days and will barely eat or move during that time. Then for the first year he'll raise the chicks and teach them all they need to know about foraging for food and show them how to swim, whilst protecting them from feral pigs & dingoes.
It's so cute to see this in action if you're lucky enough to spot one, although do keep your distance as dad will be protective. I've recently seen a docco which showed a young family – it was cuteness overload!
Turns out, these badasses aren't so bad. And they're pivotal to the ecosystem in the Daintree.
Seeing one this trip was a huge highlight and my favourite birthday present ✣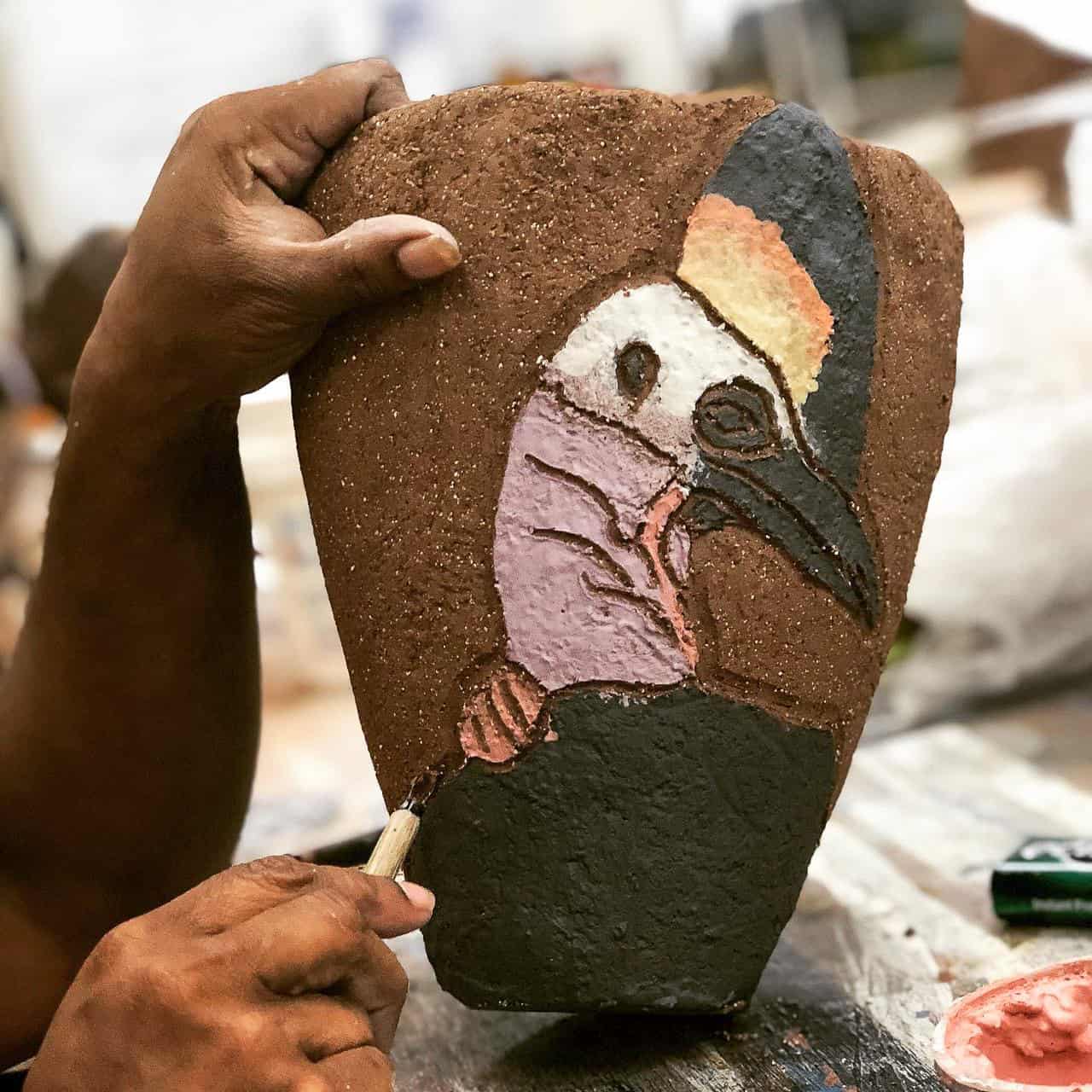 * * *
Update: I was lucky enough to spot two cassowaries crossing the road in Kuranda when I visited Barron Gorge National Park!
There was a lady frantically waving down traffic in the road before we spotted them and I'm so glad she'd been there. Behind them you can spot three cardboard cut-outs of cassos who recently lost their life at the crossing in the past 6 months… apparently they've been getting used to fewer cars on the road since lockdown. Hopefully it encourages drivers to slow down.
If you want to find out more about this hike, check out my post on things to do in Cairns.
https://www.tiktok.com/@travel_mermaid/video/6854369676785470726
---
Visiting Soon?
The 3k Jindalba Circuit Track was a great non-boardwalk hike near the discovery centre in Cow Bay, but there's also a shorter boardwalk there if you have mobility issues. I think it would be harder to spot a cassowary this way but it's still a nice walk.
However if you're stopping by The Daintree and fancy exploring a few different spots with a guide then I'd recommend going with Cairns Adventure Group.
Although I haven't been with them personally (I usually like to get out on my own!) they've been put on my radar a few times by stays who have recommended them, and they're really highly reviewed online.
The first place they'll take you to is Mossman Gorge, which is a lush portion of the Daintree closer to Port Douglas. Then there's a boat cruise where you may spot a croc! The last is a stop at hike at Cape Tribulation near where I stayed.
Click here to find out more deets (including their Covid safe plan), read reviews and book.
Please remember to:
drive more slowly in cassowary country. They're an endangered species, let's give them a chance.
avoid feeding cassowaries ..not like you guys would! They've got plenty of grub here. 🤟🏼
---
Sticking around a while longer? If you're a total nature nerd like me and want to sight other incredible fauna in Far North Queensland, then see what's lurking in the Atherton Tablelands. Or why not check out other cool things to do in the Daintree.
XOXO