If you appreciate good food like me and are looking for the best selection of restaurants in Port Douglas, then I've compiled a list of all my favourites for 2021.
For a small place we're really lucky to have so many great places to dine. Port Douglas houses over 50 eateries, from fancier fine dining to fast-food and a fair deal in between. As a local and a foodie, I'll be brining you my top eight dinner restaurants plus a handful of awesome cafes and more casual haunts. These are all my go-to's which I think you'll love too.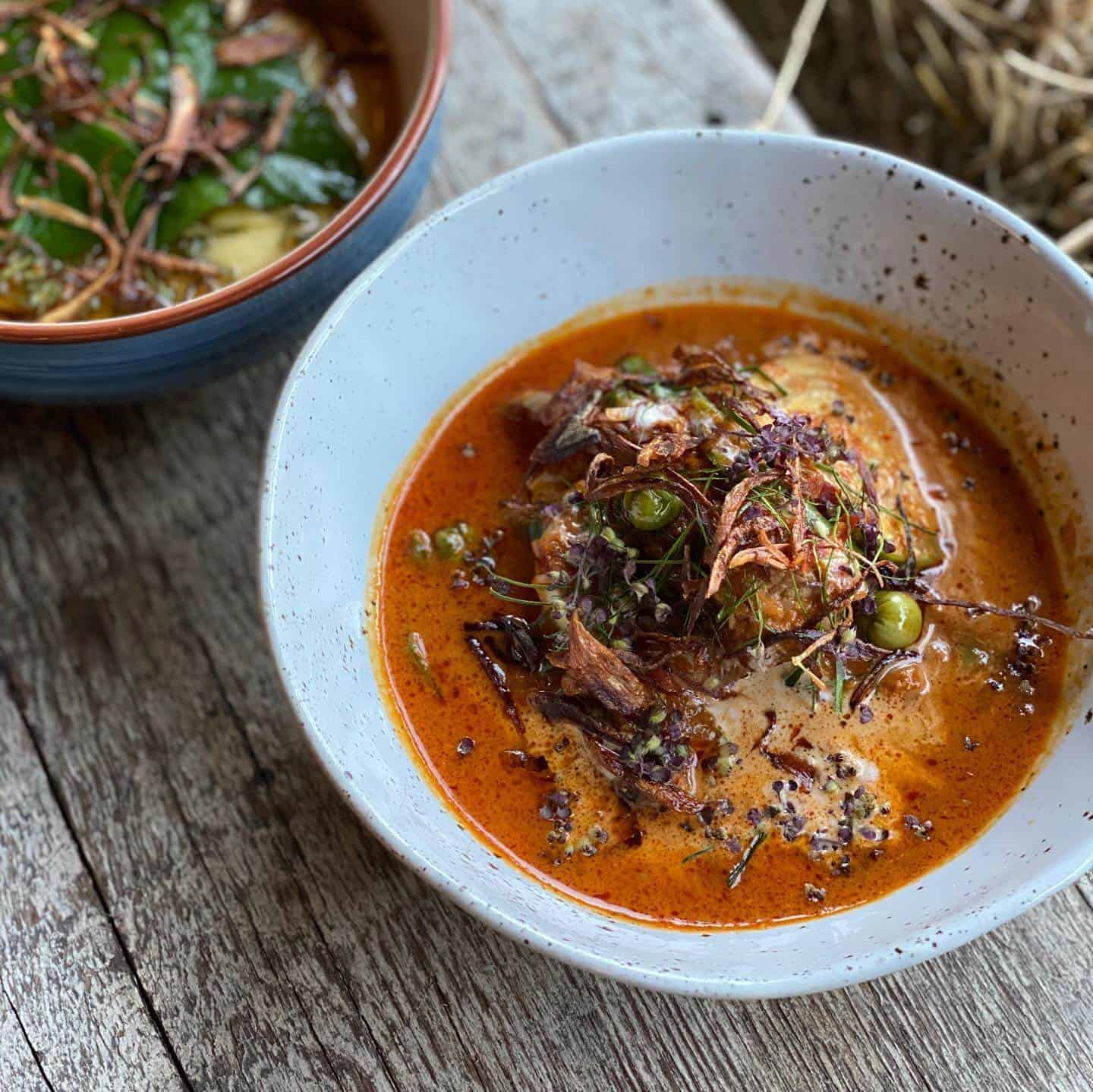 What are restaurants in Port Douglas like?
Port Douglas' food scene really boomed since it became a much loved tourist town a couple of decades ago. I've had long-time locals tell me stories from the 90's when there were only a couple of places to eat out. It's come a long way since then!
Now it has many award winning restaurants (there's currently two hatted ones in the mix) and a lot of variety.
What I enjoy most about eating out here is the gorgeous array of seafood that's sourced fresh from the reef, the al-fresco dining and cool relaxed vibe. There may not be many positioned on the beach but most have a lovely setting, especially those on Wharf St (aka 'eat street') and by the Marina.
You can also just grab a take-away and head to Four Mile, Zinc makes a pretty mean fish and chips if you need it.
---
Best Restaurants in Port Douglas (2021)
---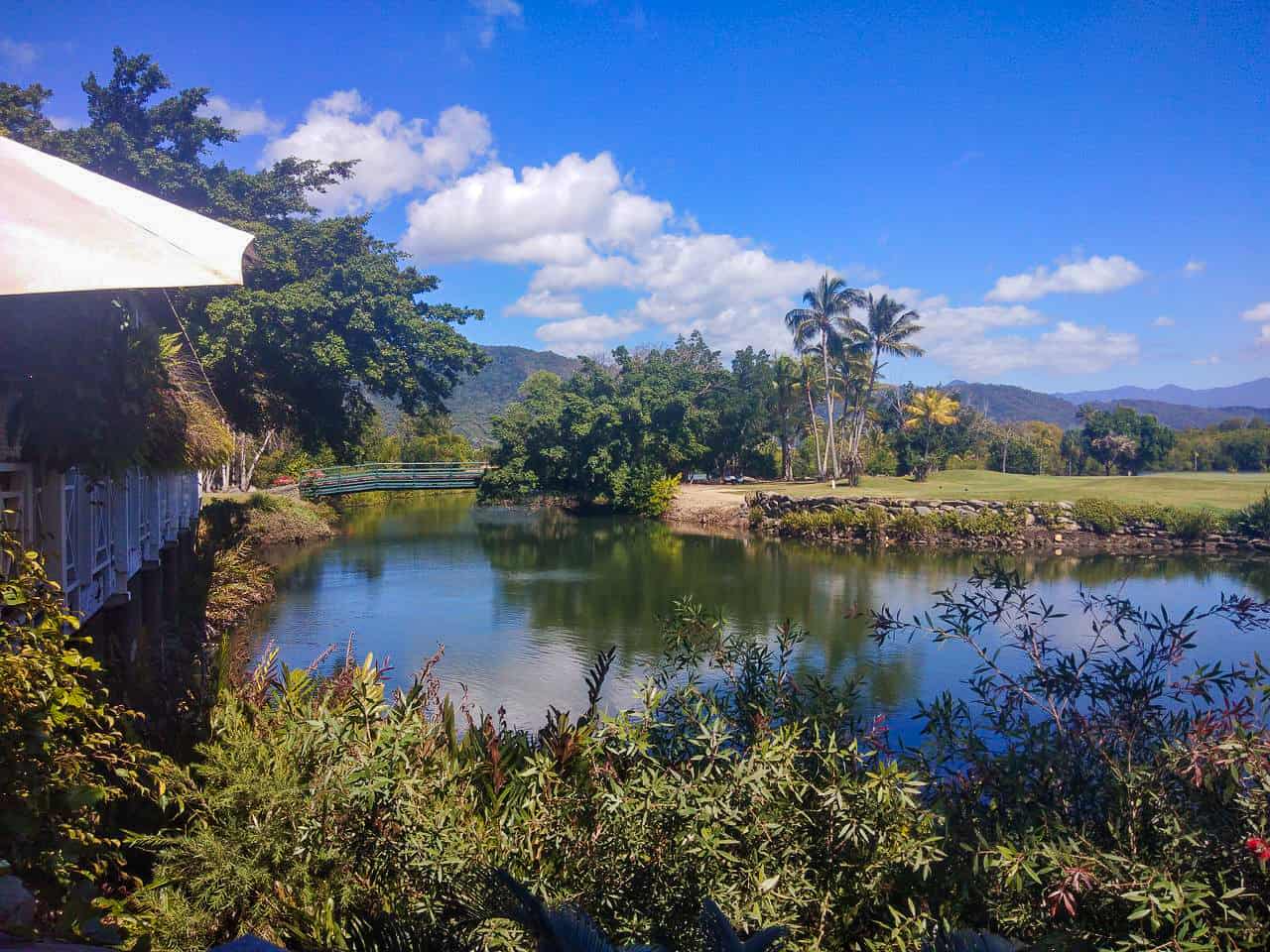 Most restaurants in Port Douglas are positioned on the main road (Macrossan St) or Wharf Street around the corner, however a few goodies are a little tucked away so you may easily miss them if you're just visiting.
Especially during school holidays, try to reserve tables in advance as some popular restaurants in this list may book out days or even weeks ahead. If you can't get anything online, try giving them a ring or you may be lucky on the night if you stop by.
We often cycle into town but if you need a ride then there's a few shuttle buses around. I usually use 131 008 who will pick you up from anywhere in Port for $6, or $12 return and are pretty quick. You can occasionally get an Uber too but it's not always reliable.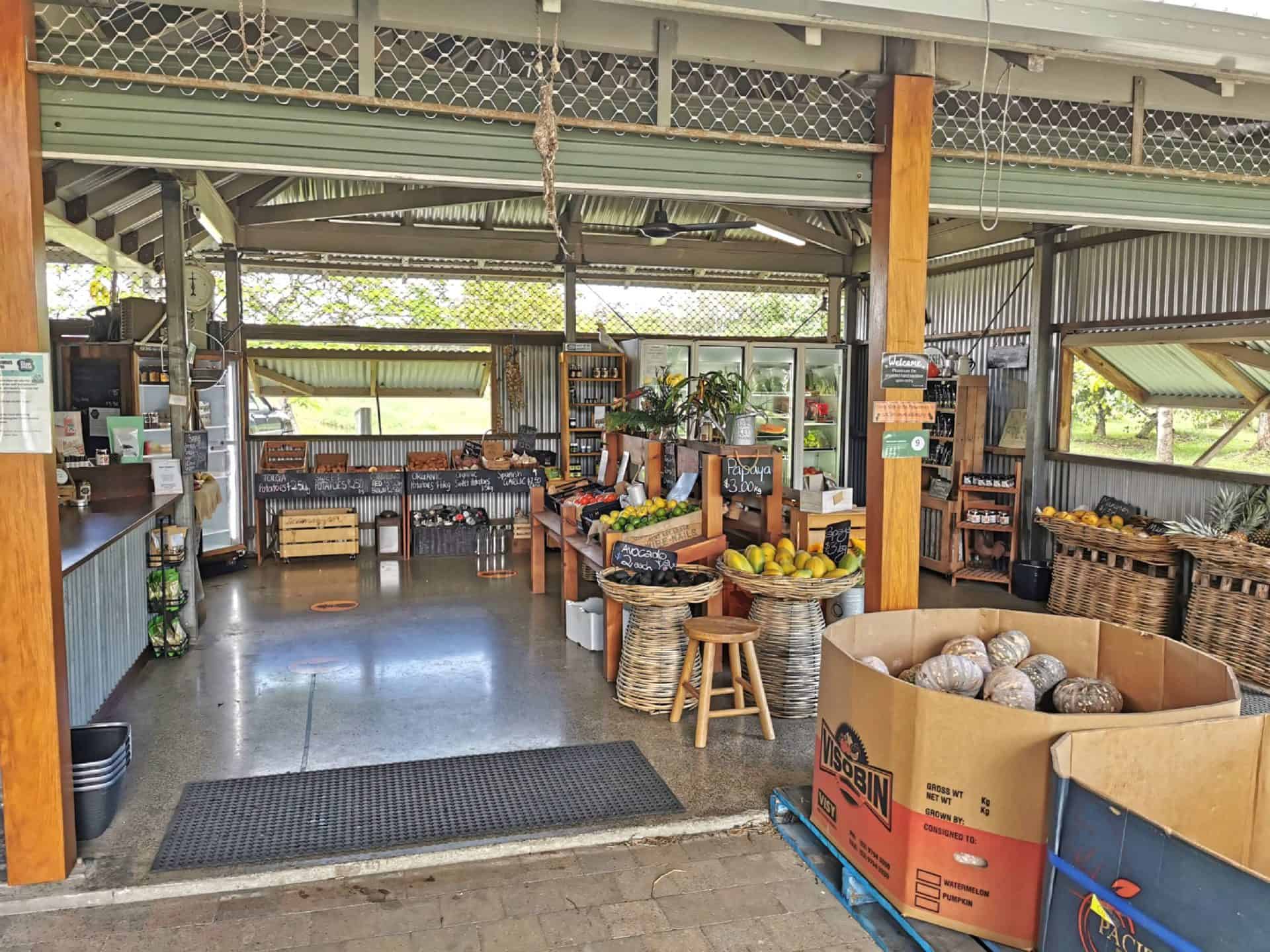 For all other days where you're vegging in and want to cook your own feast then there's a few great places around to source beautiful local produce. Check out the Sunday markets in Port Douglas for fruit and veggies or drive to Scomazzon's farm shop in Mossman (pictured). To buy seafood from the reef, my new favourite supplier has just opened up at Total Food Network (called Port Produce, opposite the Coles car park) and you can't beat Malones Butchers for everything else.
Now without further ado, in no particular order here are my favourite restaurants in Port Douglas. Bon Appétit! ✣
---
1. Pasta e Vino
---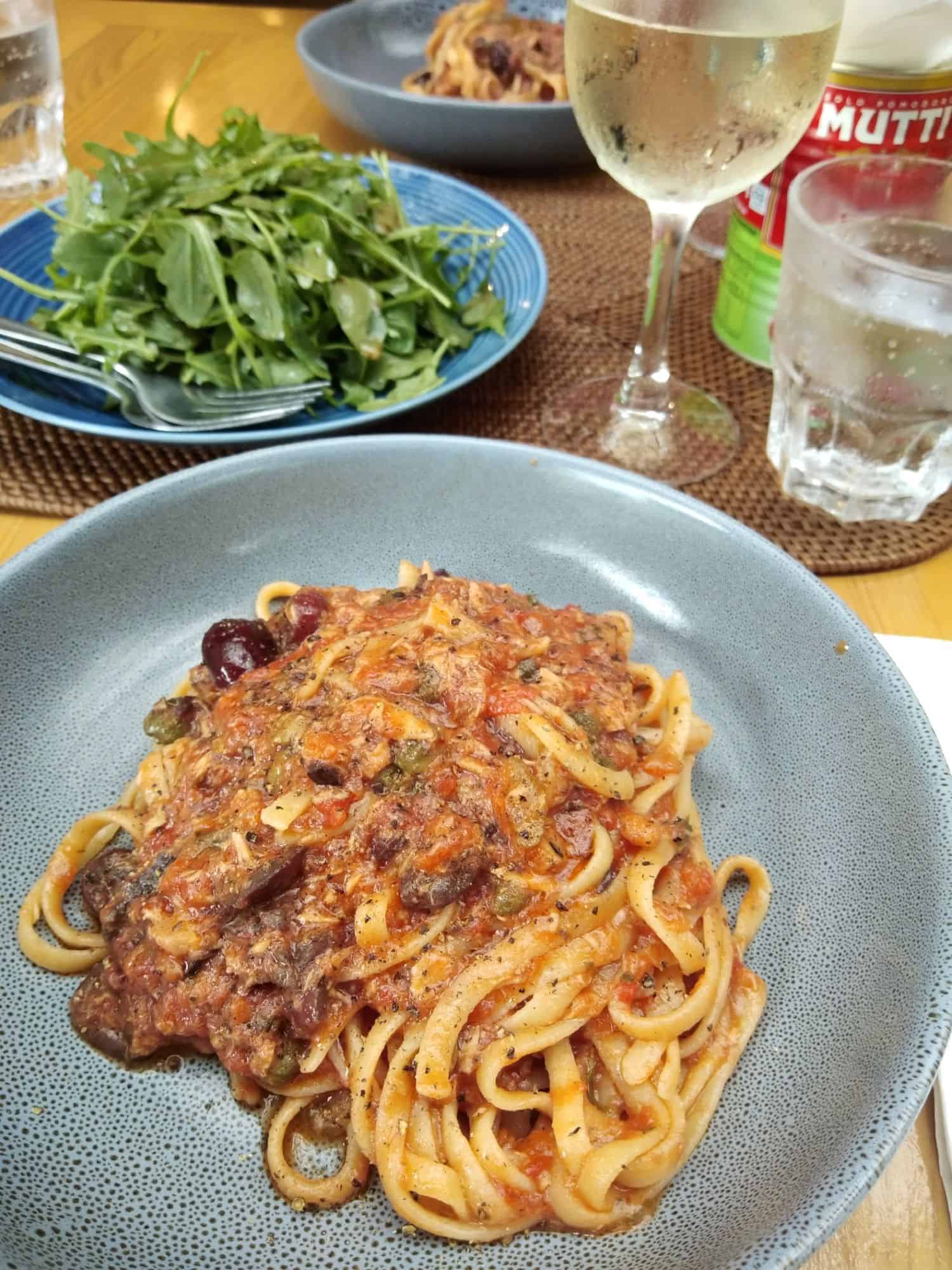 Before we left Port Douglas a few years ago, this awesome Italian family had just just opened a restaurant called Osteria Padella but closed before we returned. After a short hiatus, they started a new pasta bar last year called Pasta e Vino which is my go-to for simple and authentic Italian food in Port.
Expect fresh pasta, moreish sauces and simple delicious cooking that's really well priced for the quality. My favourites are Mauro's signature Pappardelle ragu with with braised lamb and porcini, and the Linguine alla Luciana with braised baby octopus. They also have a fish special every evening and $21 daytime specials, usually consisting of a pasta dish and glass of wine.
◇ For more details or to see their menu, head to their Facebook page. Bookings can be made via their website contact form but I'd recommend just giving them a ring.
---
2. The Mexican
---
With a change of hands back in 2015, I was pleasantly surprised to return to Port Douglas in 2019 and find a revived Mexican restaurant. Though it's been a feature on the high street for decades, I don't believe it's ever been this good.
The Mexican is a casual yet upbeat eatery that serves quality food and margaritas, and I think they offer the best value for money food in Port Douglas. My regular go-to's are the ceviche with reef fish, garlic prawns and any of their tacos, tostadas or fajitas. I love that they also have a good variety of really tasty vegetarian offerings which are often changing, a bit of a rarity in Port. Great job guys!
◇ For more details or to see their menu, head to their Facebook page or website. (Note: Closed Sun & Mon.)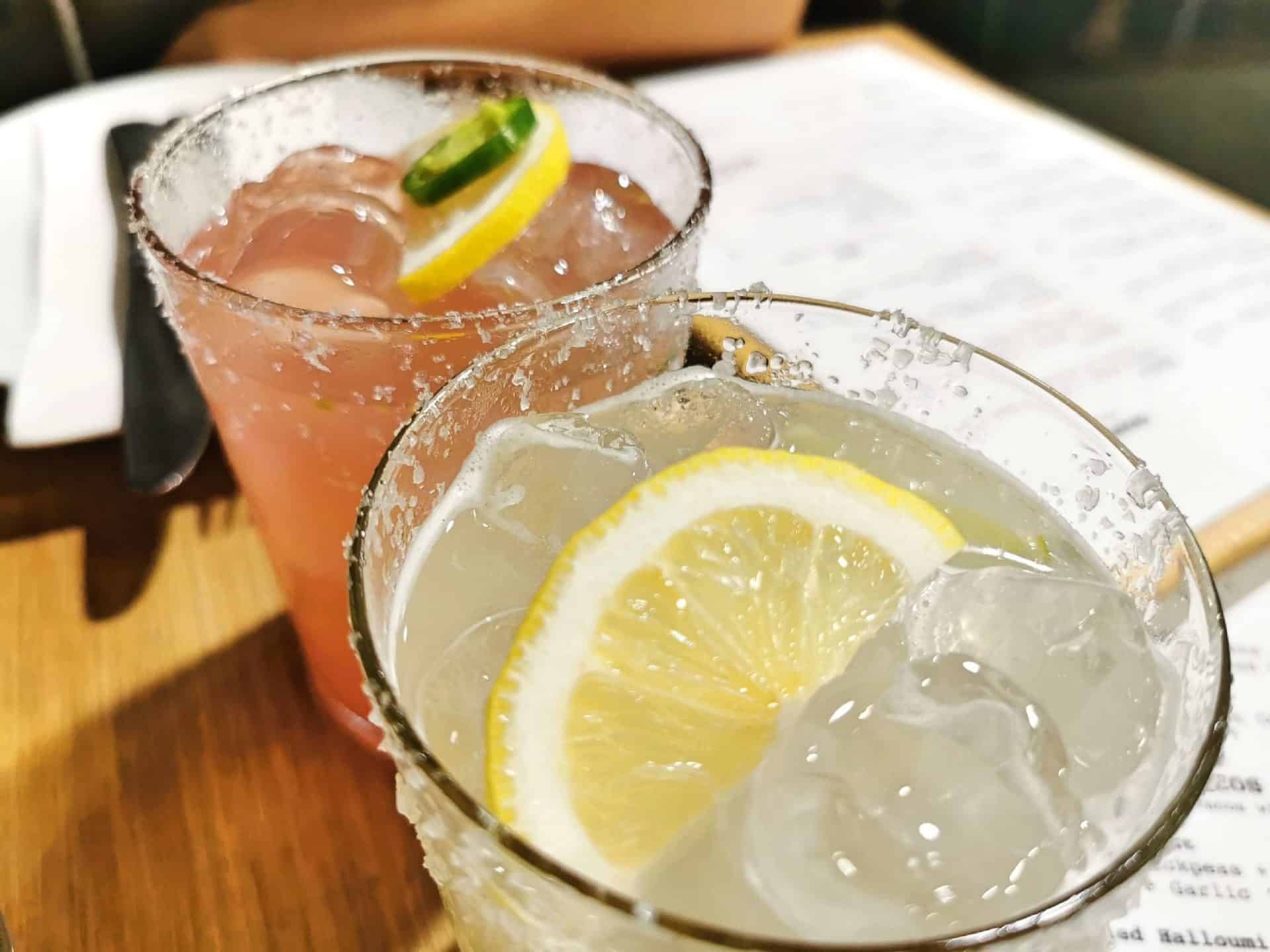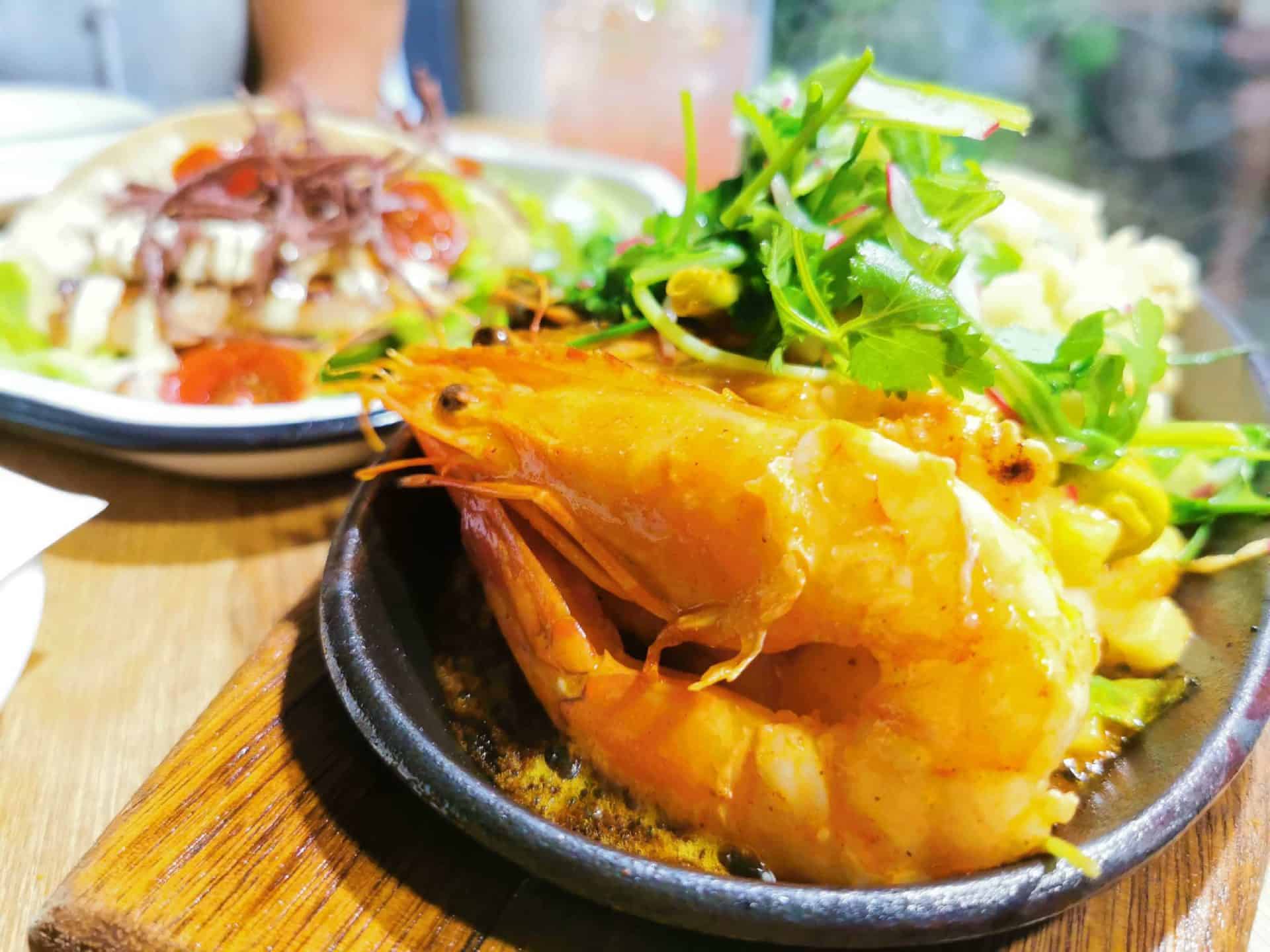 ---
3. Salsa Bar & Grill
---
Some places really stand the test of time and Salsa is one of them. They've been a well-loved restaurant in this town for over 22 years and are still very much the local's favourite, including mine.
Their menu showcases a selection of modern Aussie and international dishes with a Salsa stamp on it. Food here is always beautifully prepared and consistent, with excellent service and an upbeat atmosphere to match. They also have tropical cocktail specials which you should seriously consider.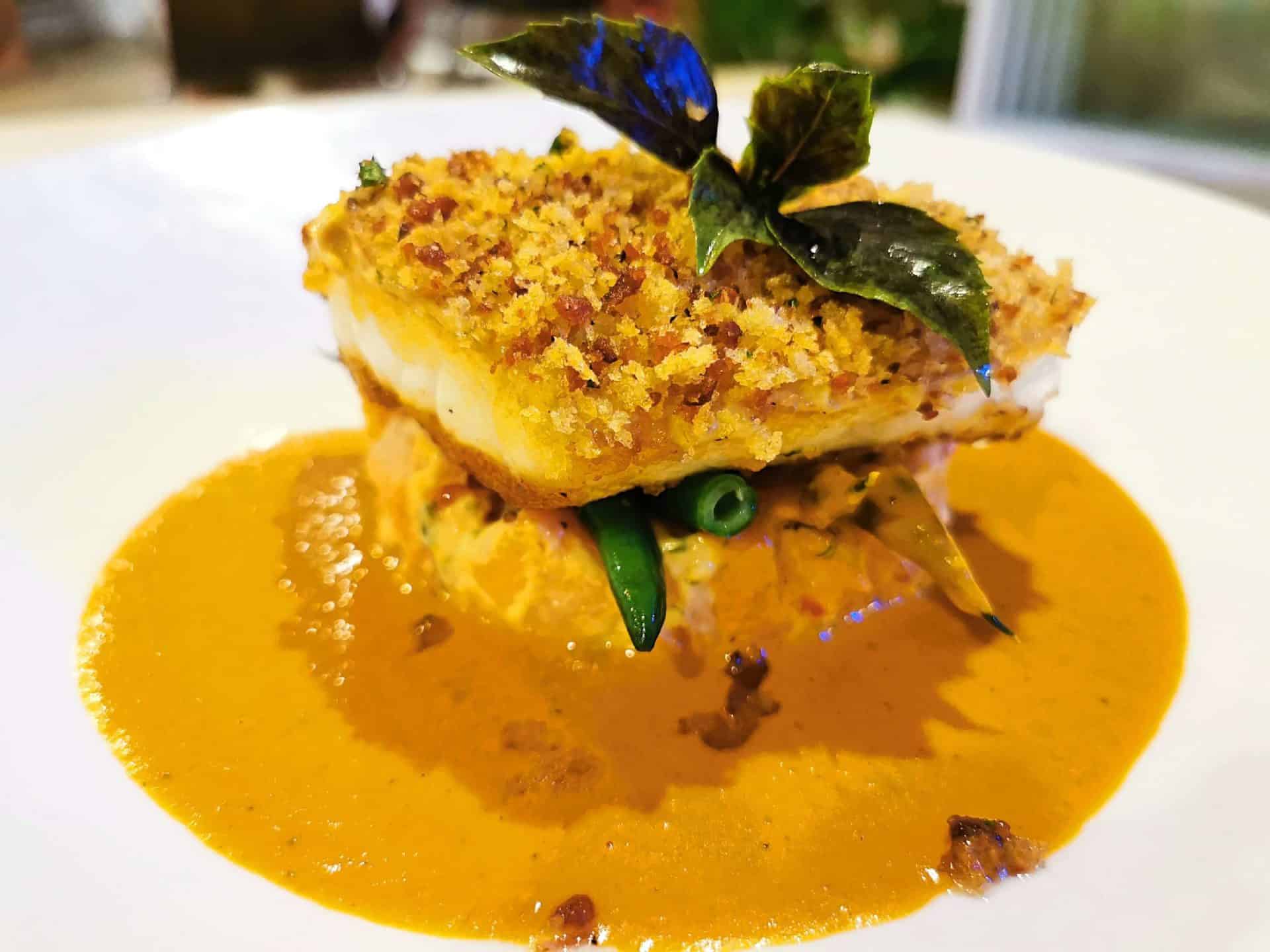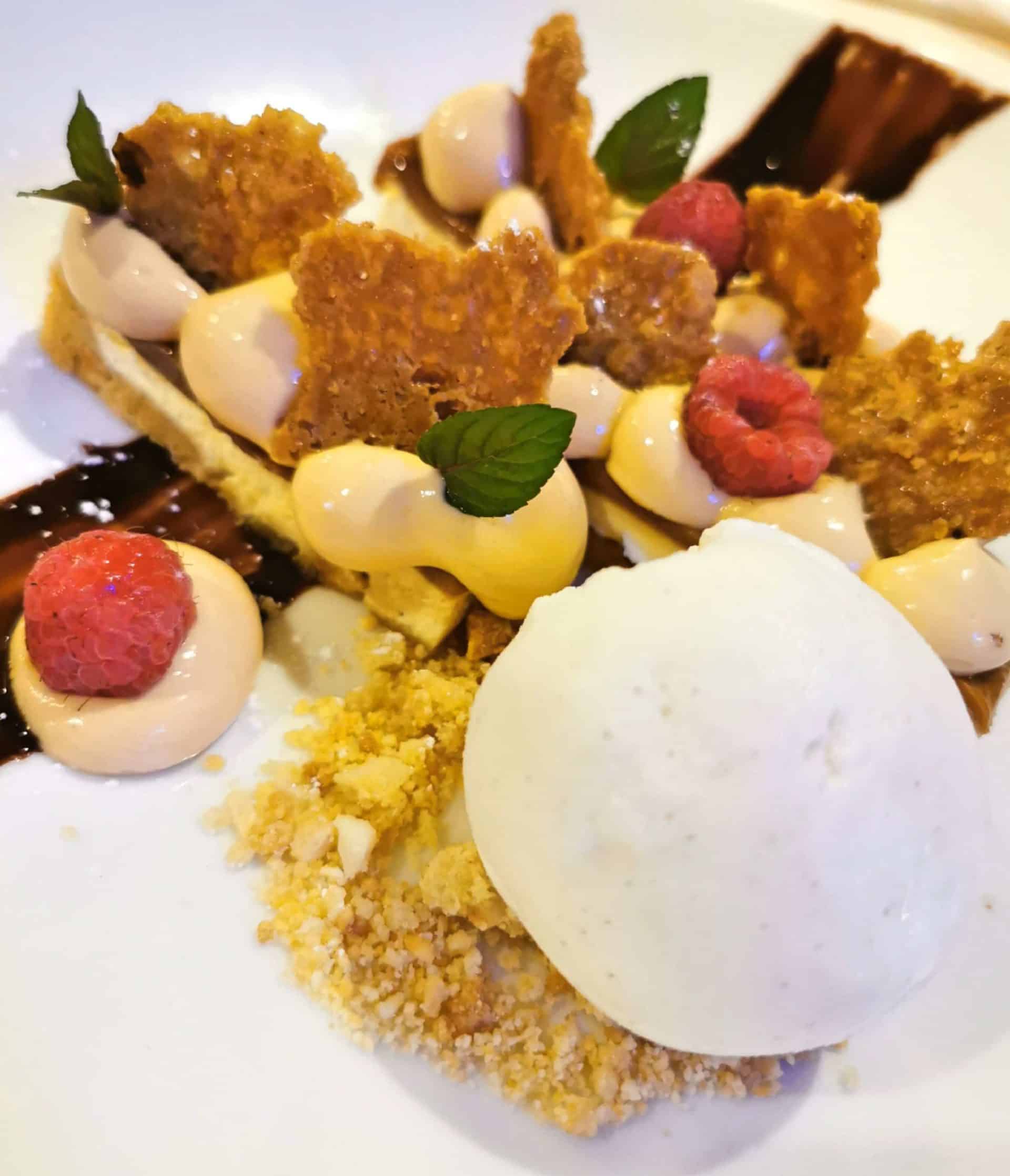 Salsa's seasonal menu is solid but I'm usually won over by their daily specials, especially the reef fish which is always cooked to perfection. Salsa has won a series of awards over the years and attracted many famous faces- take a look at their wall of fame plates in the bar!
Do book ahead during busy periods and say hi to Bill in the kitchen when you stop by.
◇ For more details or to see their menu, head to their Facebook page or website. Advance bookings highly recommended.
---
4. Seabean
---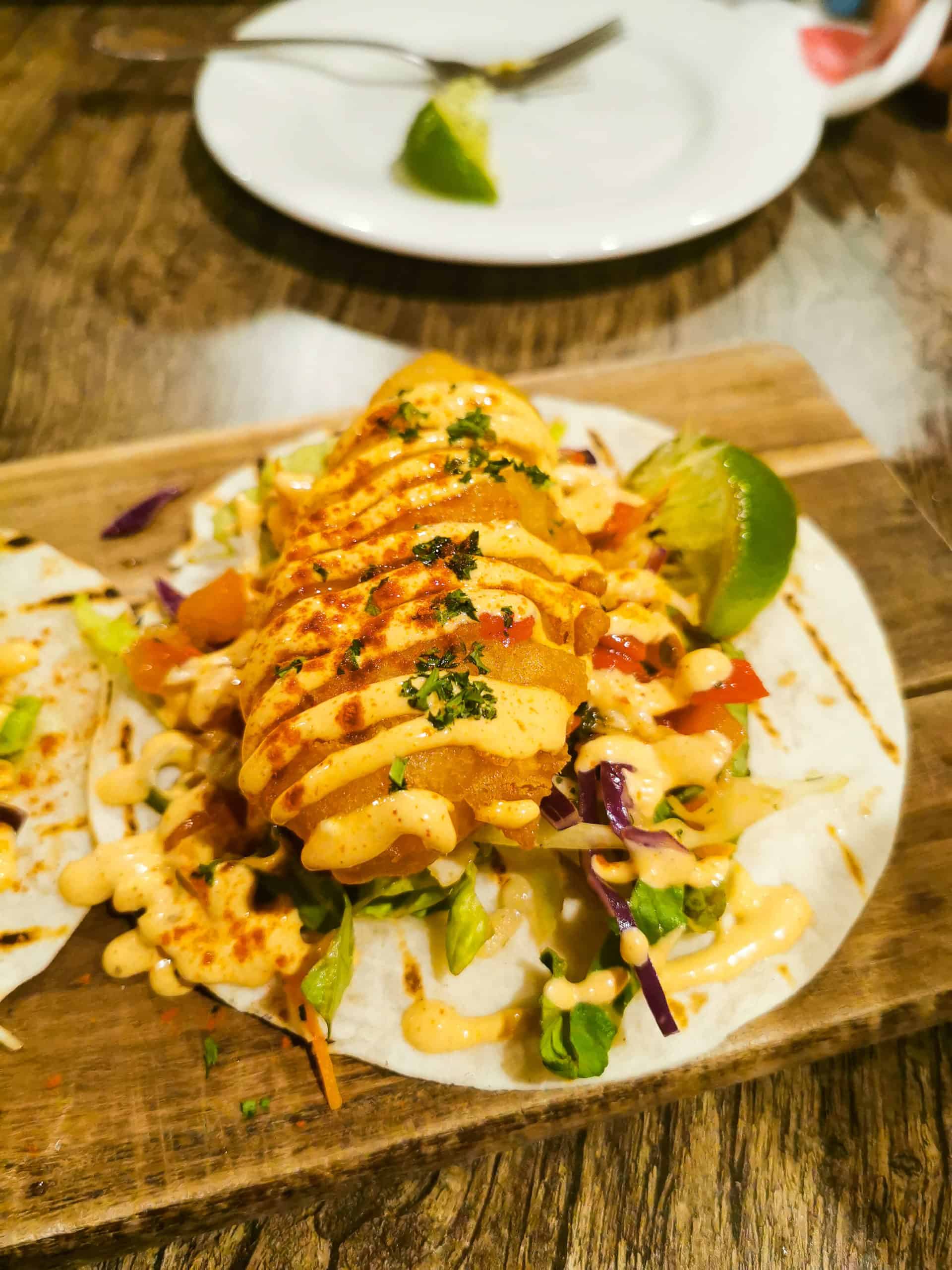 Staying on Wharf Street, just a bounce across the road is Seabean, another local's favourite serving Spanish style tapas and paella with an Australian twist. I love coming here for shared plates of goodies with the Sailor and 4-5 will feed you well.
Usually we go for a bit of Jamon Serrano & Queso Manchego to start, followed by the crocodile croquettes (seriously good), their barramundi tacos and lamb albondigas. Their paella's are pretty good too, though I'd prefer them with a bit more flavour and a soccarrada bottom, but I'm picking really.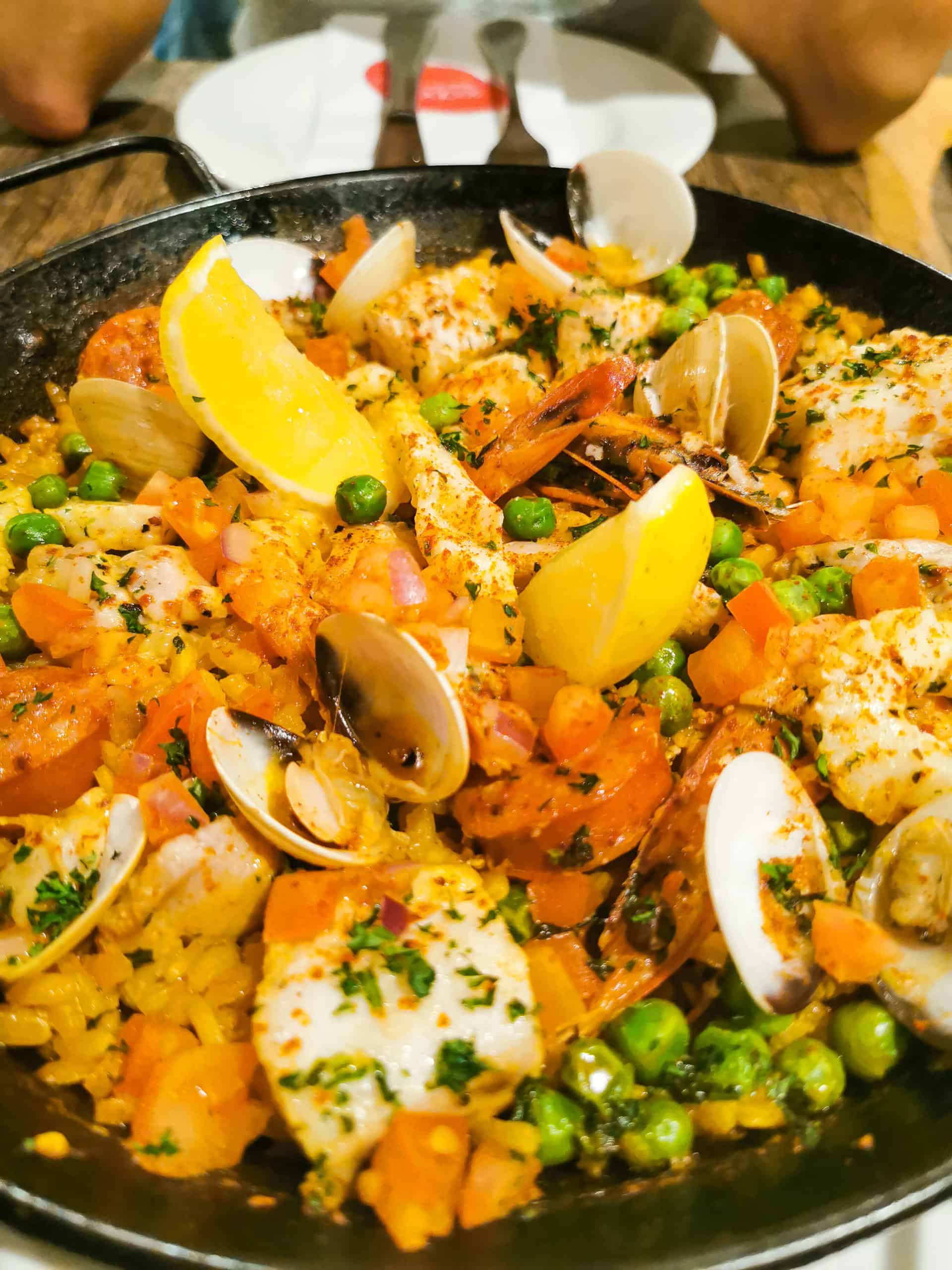 Seabean's experienced bartenders also make some banging cocktails and service comes with a smile. Be sure to book well ahead as they're popular.
◇ For more details or to book, head to their Facebook page or website.
---
5. Zinc
---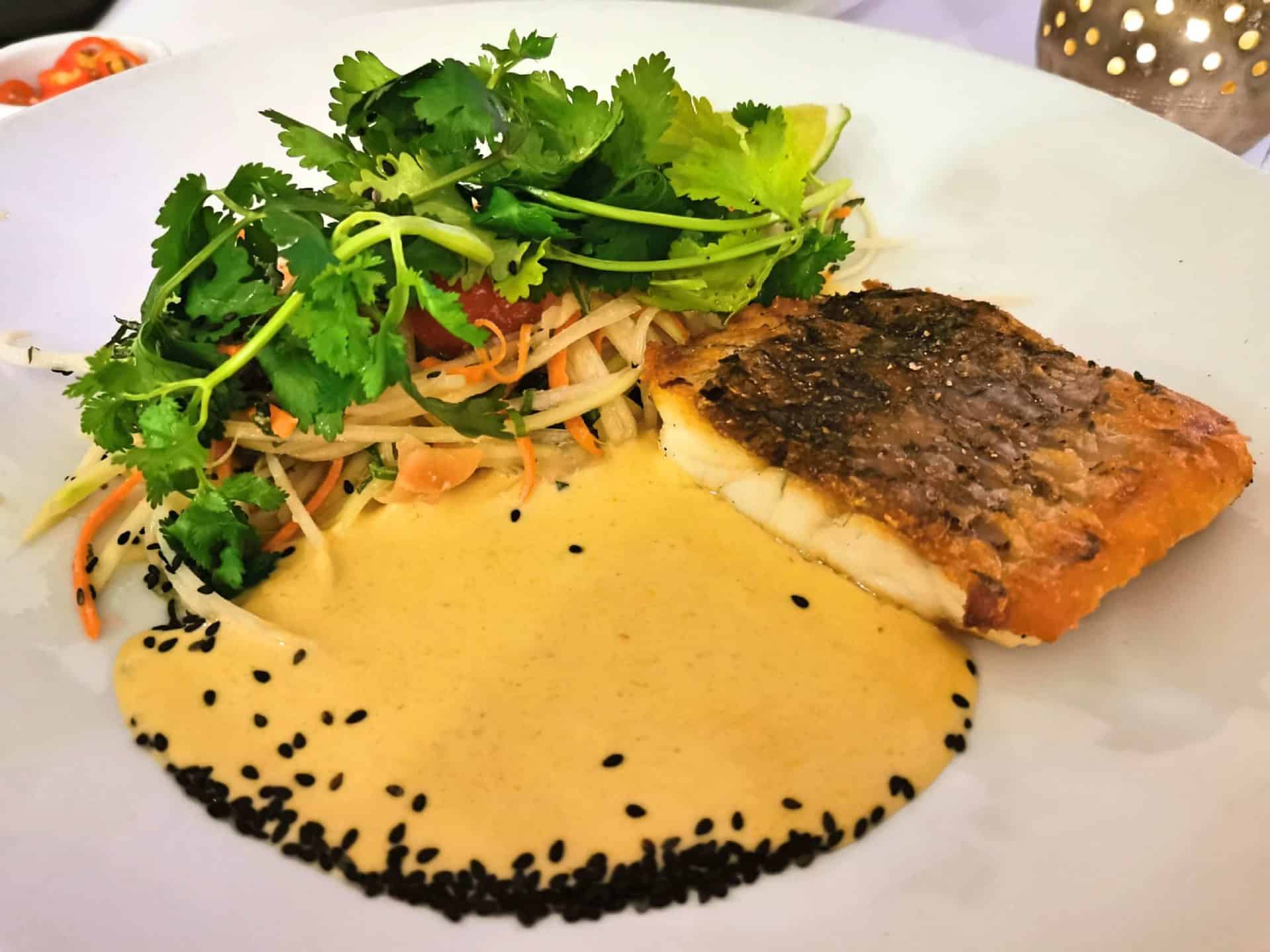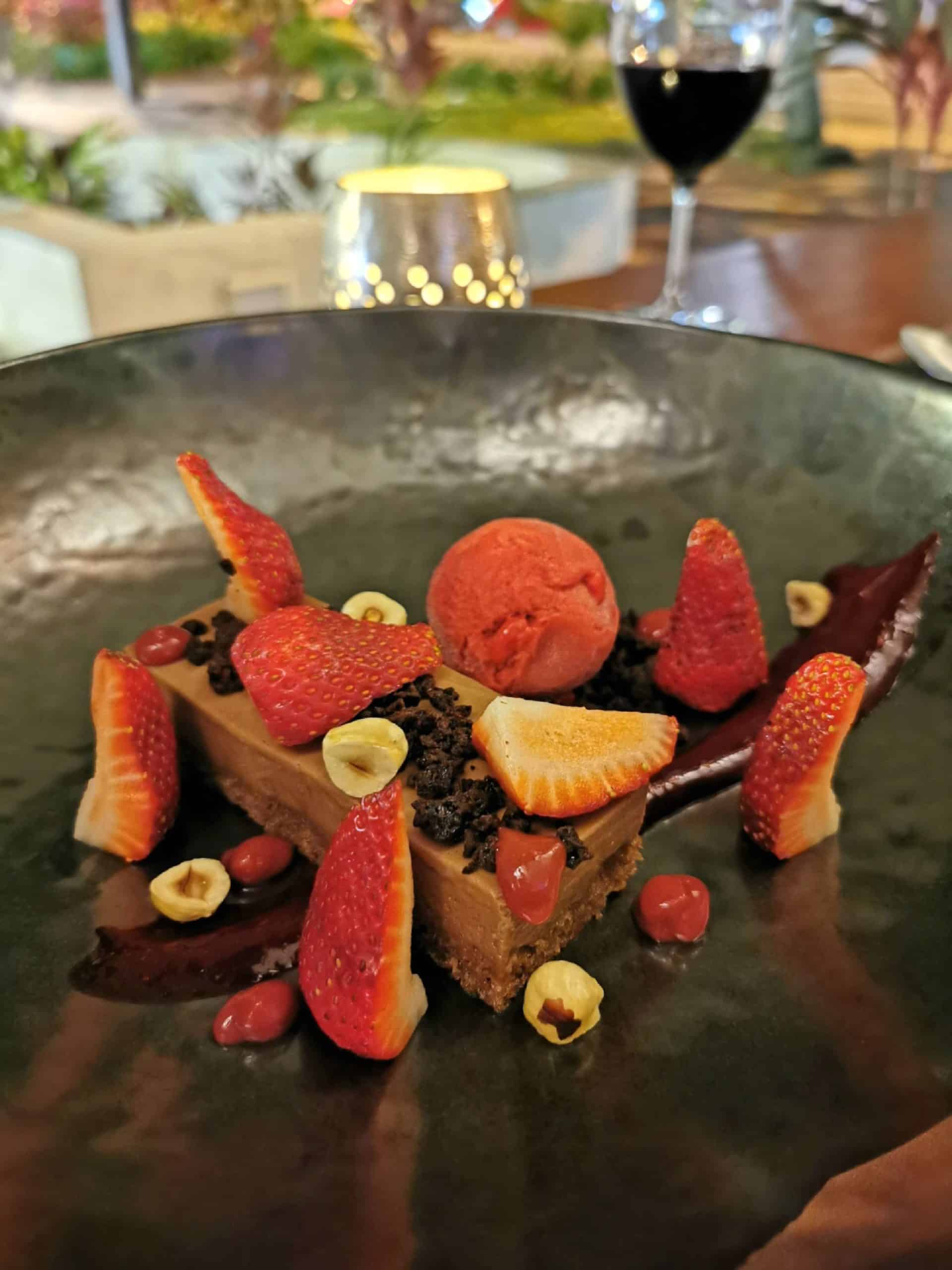 Established in 2005 and changed hands in 2018, Zinc is another long-standing restaurant in Port that has stood the test of time. Recently winning the Savour Australia 'Winners of Best Contemporary Restaurant- Informal' for North Queensland, it's a testament to their smashing food, service and overall dining experience.
Their style is fine contemporary Australian and prices are a little on the higher side, but worth it. For dinner, my favourites are the Tasman Salmon Sahimi and Mushroom Gyoza to start (they're little flavour bombs) and the Daintree Barra fillet with Asian pairings and Lamb Gnocchi main. They also make a really delicious steak, and during the day they serve the meanest fish and chips in town.
The restaurant area is a generous airy space that's split into sections creating cosy nooks (I like sitting inside in the booths). It feels more upmarket but without being stiff or pretentious and the vibe is relaxed. They also have with a separate bar area for pre/post dinner drinks or a light bite with cocktails.
◇ For more details or to book, head to their Facebook page or website.
---
6. Melaleuca
---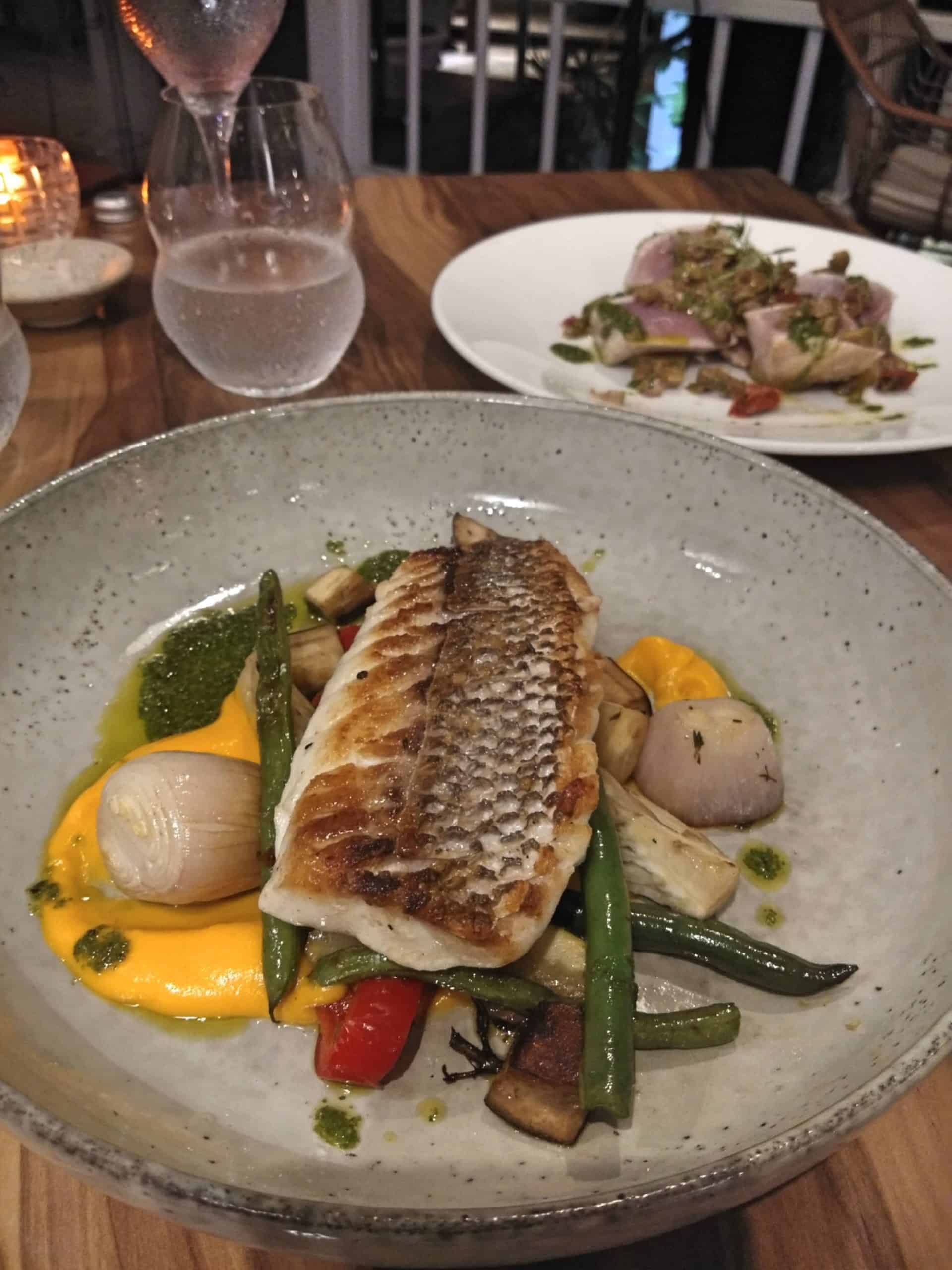 Melaleuca is The newest addition to the Wharf Street gang and quickly made waves on the North Queensland dining scene. In just four months of opening, last year it won "Best New Restaurant" at the Queensland Savour Australia Awards.
Offering Modern Australian cuisine and elegant dining, Melaleuca's food is contemporary and heroes local ingredients. Co-owner Namhee hails from Korea and her head chef hubby Adam from bonny Scotland, so there's a generous selection of ocean proteins featured throughout the menu and an appreciation for Asian flavours- my match made in heaven.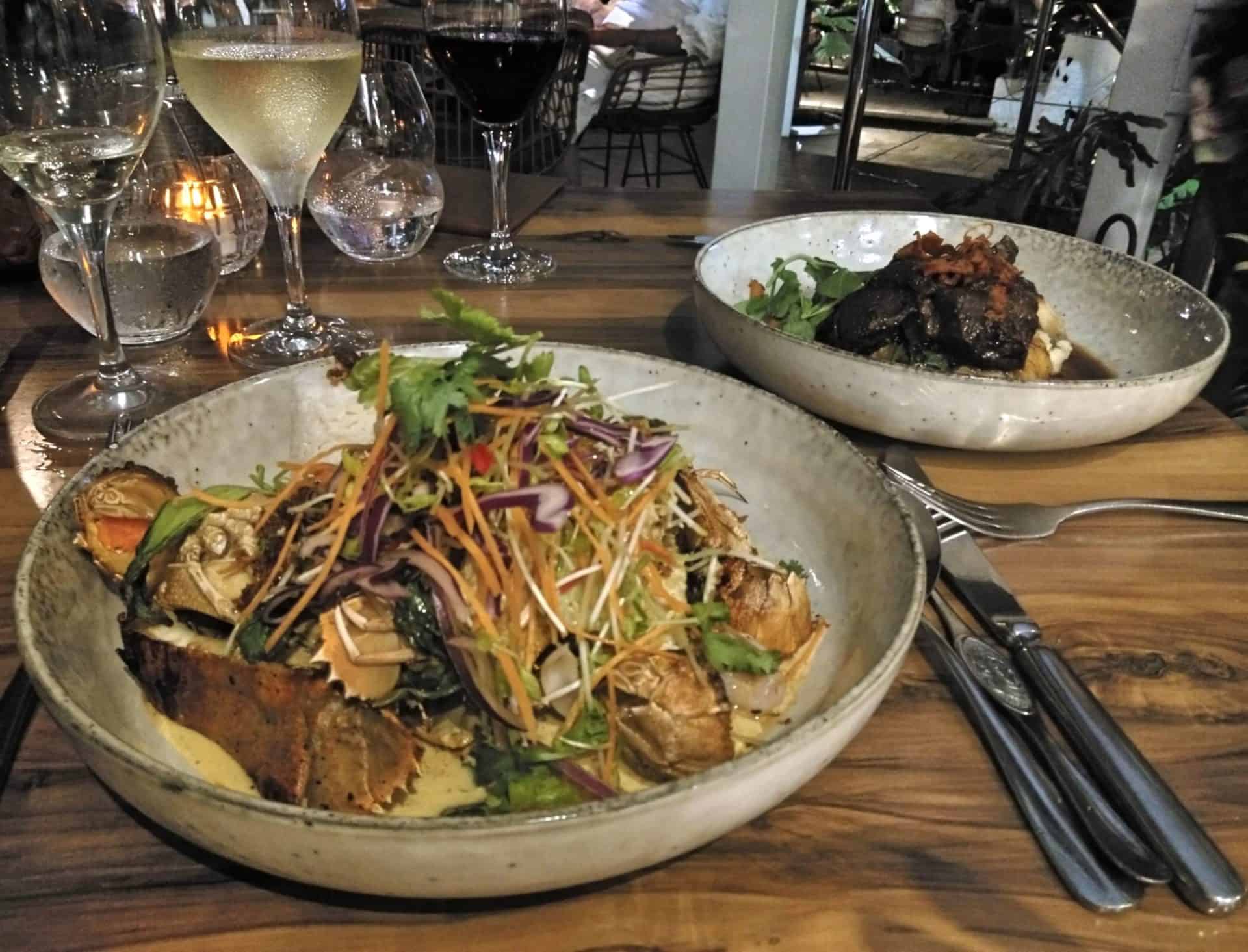 My regular go-to's are the Chicken Liver Parfait to start, followed by the Morton Bay Bugs in Thai Coconut Curry Broth and a fork in the Sailor's 12-Hour Cooked Beef Cheek.
To top it off, their restaurant is gorgeous, set inside an open plan Queenslander that's built around the trees and very tastefully furnished. Definitely book well ahead!
◇ For more details or to see their menu, head to their Facebook page or website.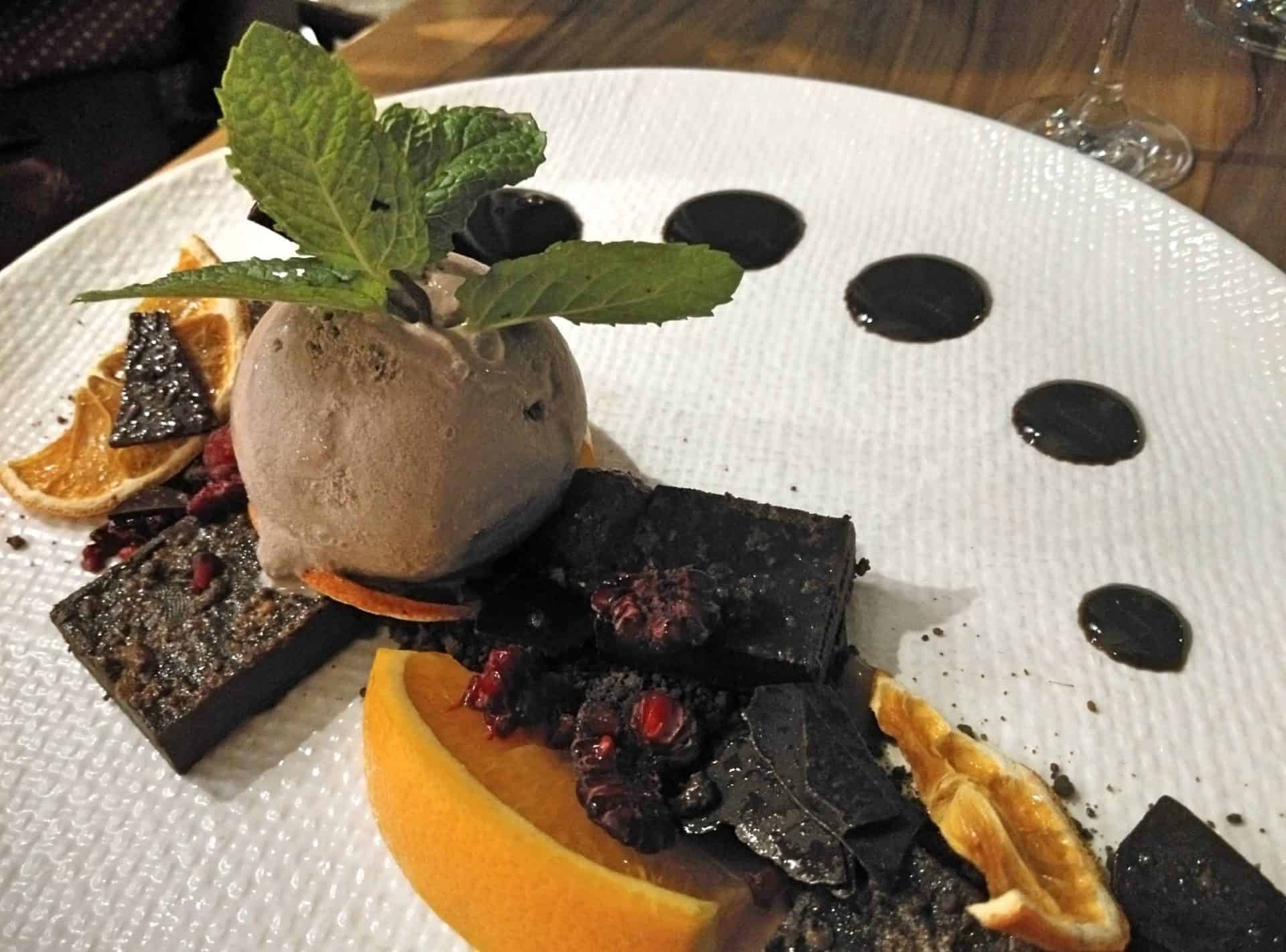 ---
7. Oak Kitchen and Garden
---
For something a little different and some the best Southeast Asian food for regional miles, Oak Kitchen and Garden offer a Chef's Table experience Thursday to Saturday lunch. They have a four acre organic working garden and are fully passionate about fresh, local seasonal produce and Southeast Asian food. They've been booked out recently so I've yet to get over, but I've been a regular take-out customer on their Wednesday Curry Nights which were so good (although sadly finished now).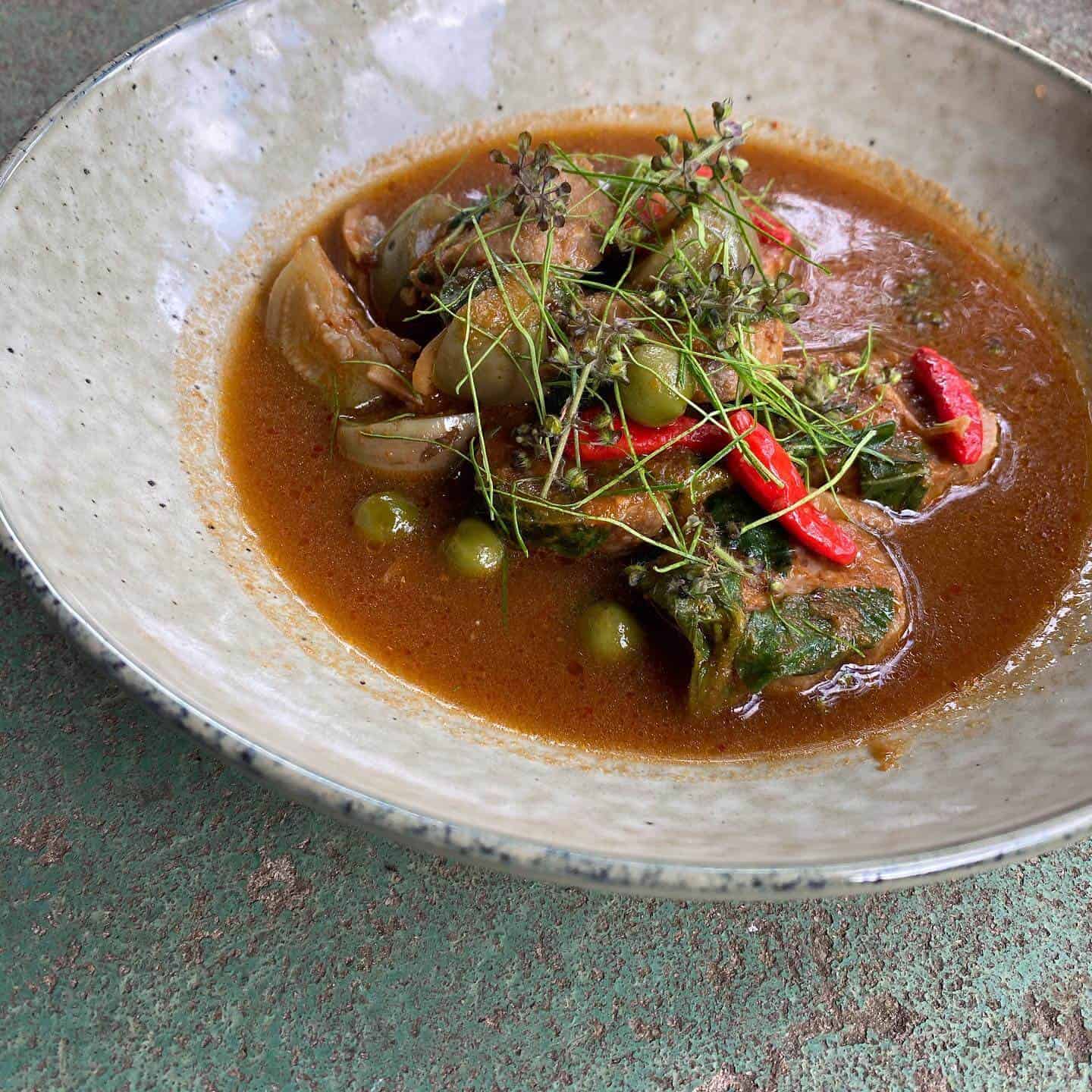 The kitchen is run by Rachael Boon who looks after the garden and her husband Benjamin Wallace who spent most of his career at hatted Thai restaurants in Melbourne.
They grow everything from mangos to kaffir lime trees, Thai eggplants and an array of Southeast Asian herbs, veggies and fruit. The setting is intimate and al-fresco in the lush Oak Beach area just outside of Port Douglas. They also offer private or group Thai cooking classes for those keen to up-skill and have some fun.
◇ For more details or to see their menu, head to their website or read their reviews.
---
The New Local's Favourites
Kai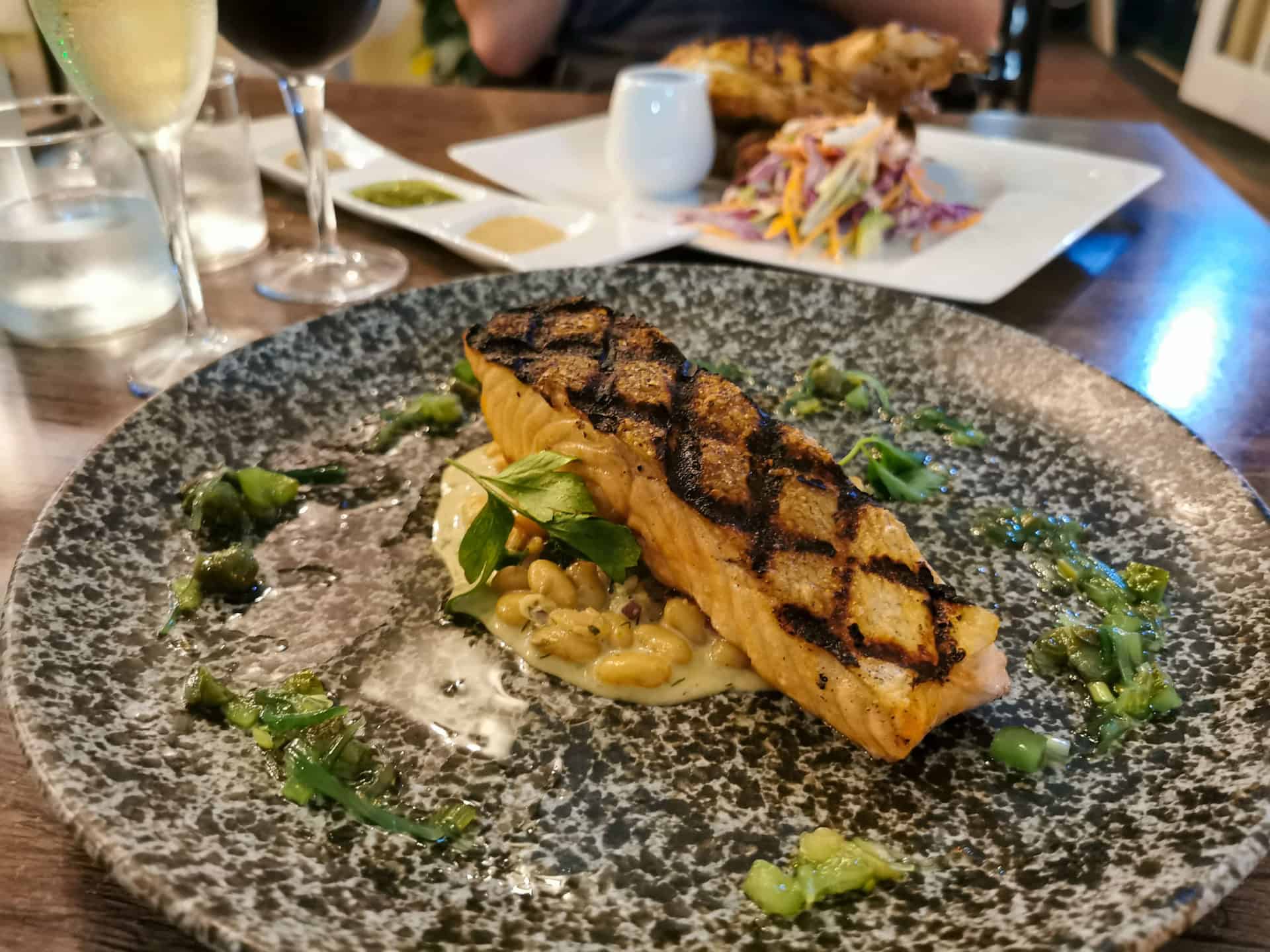 God I wish these guys opened sooner! Kai is one of only two restaurants on the south side of Four Mile Beach and they knock up really tasty fresh dishes. The food is well priced, generous, not pretentious and the vibe is nice and relaxed.
My current menu faves are their grilled half chicken (enough to feed two with some chips on the side) and the tasty fish of the day with beans and capers. The Sailor tried their steak special recently too which was very succulent. Kai cook a lot of their food on the grill which gives it a gorgeous flavour and they usually have a couple of daily specials. Order your food at the bar, then there's table service the rest of the way from their friendly staff.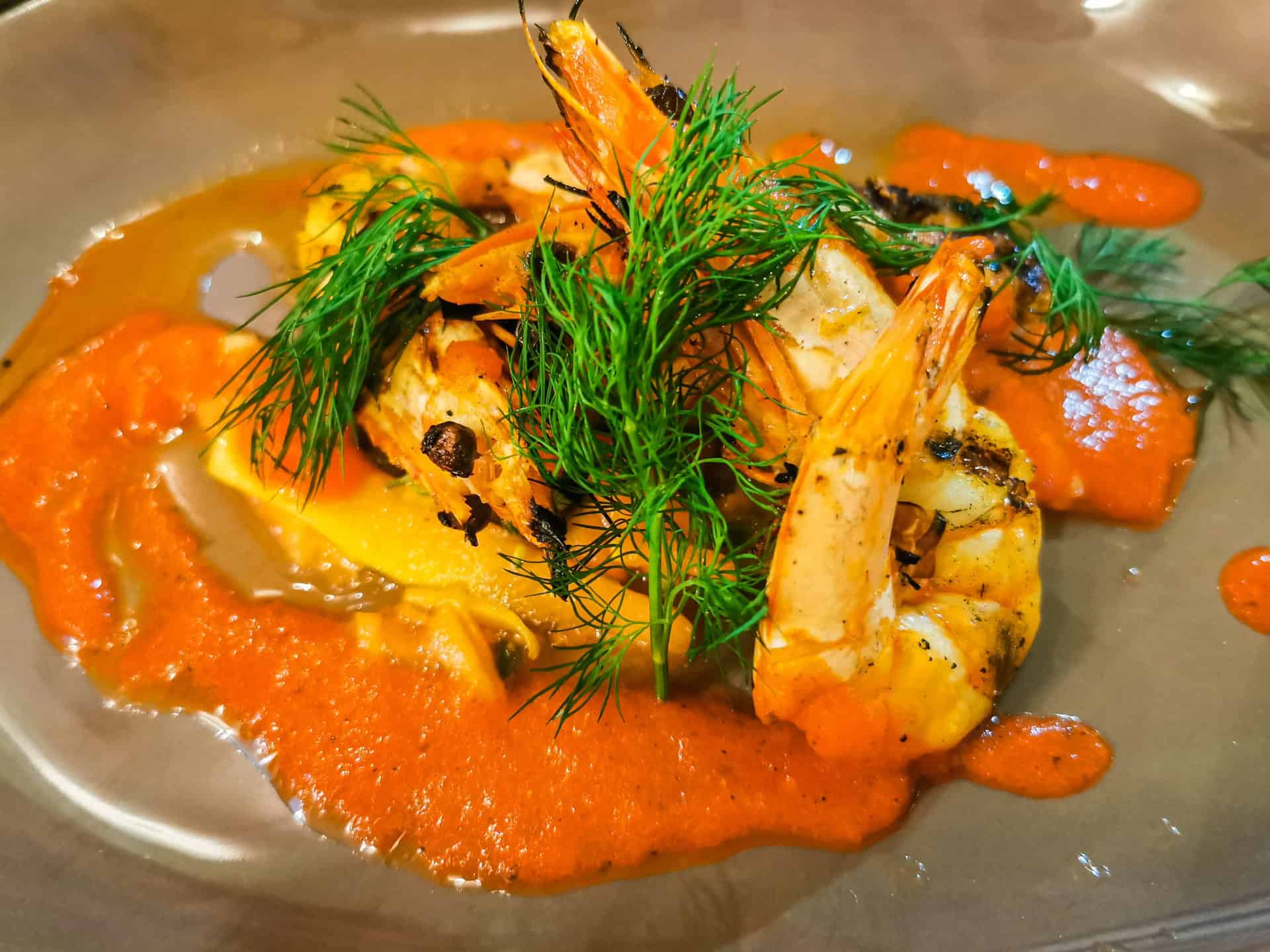 Kai are also open for brekkie between Wed and Sun (7:30-12pm).
◇ For more details or to see their menu, head to their Facebook page.
---
The Beach Shack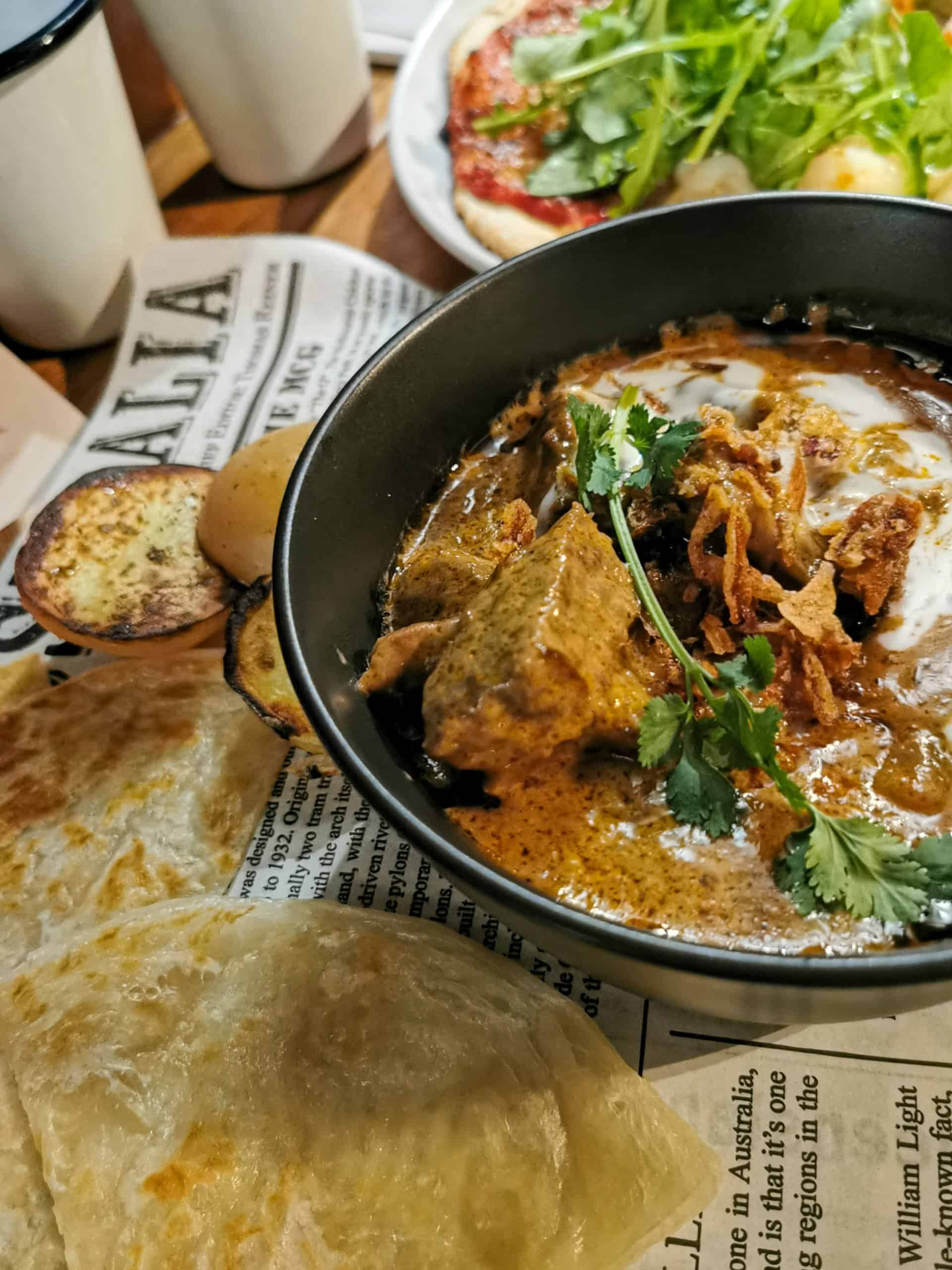 We've been waiting months for the new Beach Shack to reopen! With a recent change in hands, this place has undergone a thorough revamp and it was worth the wait. The restaurant now dons a gorgeous modern and tropical style, great for just chilling with a glass of wine and tit-bits or staying for dinner.
Their menu is on the small side currently as they've just opened, with sharing plates like popcorn chicken (addicted to that already), barra tacos, or a jungle salad prepared by their fabulous Thai chefs. They also have a selection of tasty pizzas and started to add a daily special here and there- the Massaman Curry I had recently was the best I've eaten in Australia. Keep it coming guys!
The Shack is only a couple of doors down from Kai so it's another great option if you're staying nearby and want something in walking distance. We always end up staying for longer than we intended as it has a very relaxed and comfortable setting.
The Beach Shack don't have any online presence at the mo (only the old Beach Shack is showing on Tripadvisor etc) and they're not taking reservations yet, so just stop by. They're only a few doors down from Kai.
---
Honorable Mention…
Iron Bar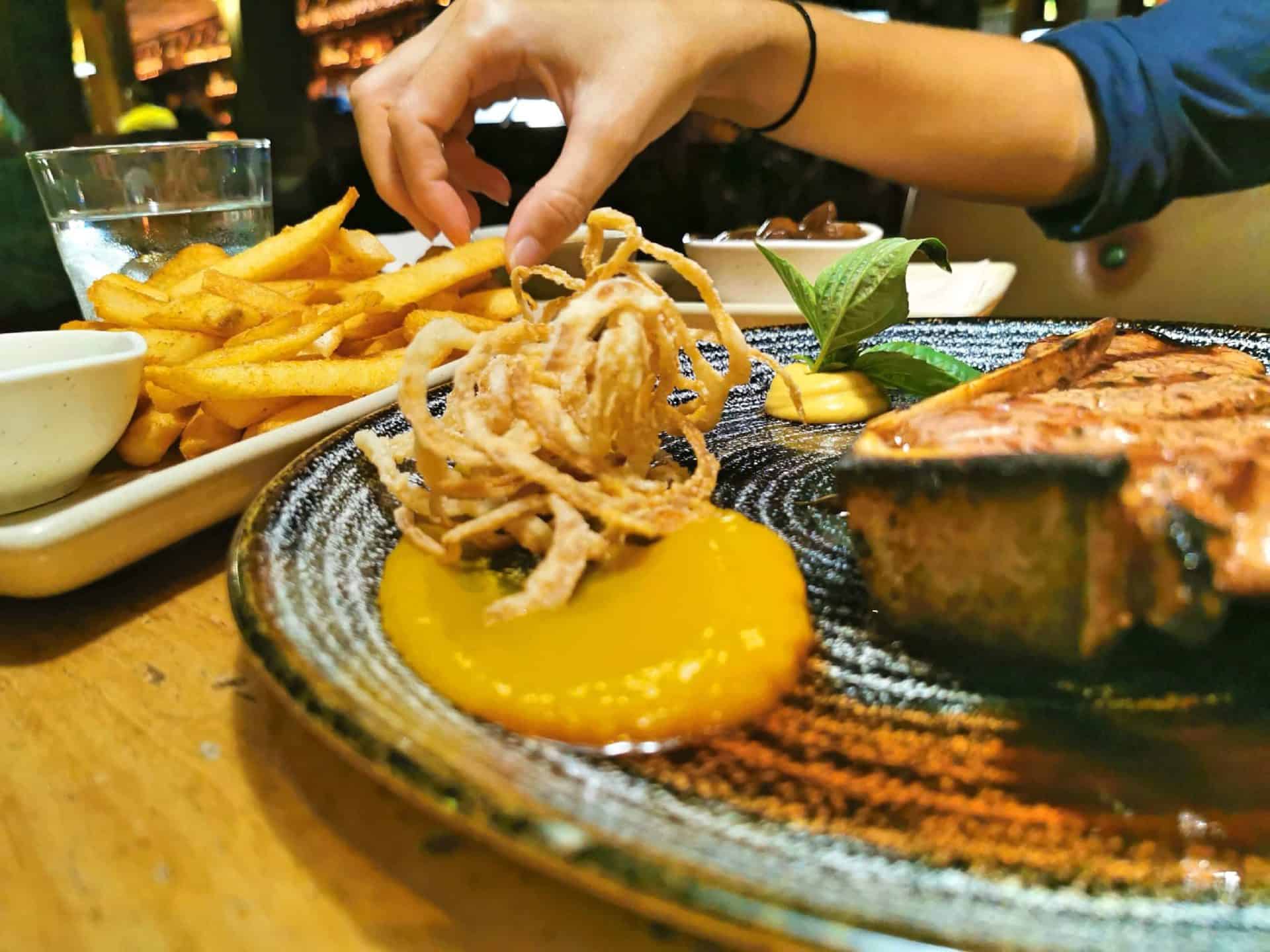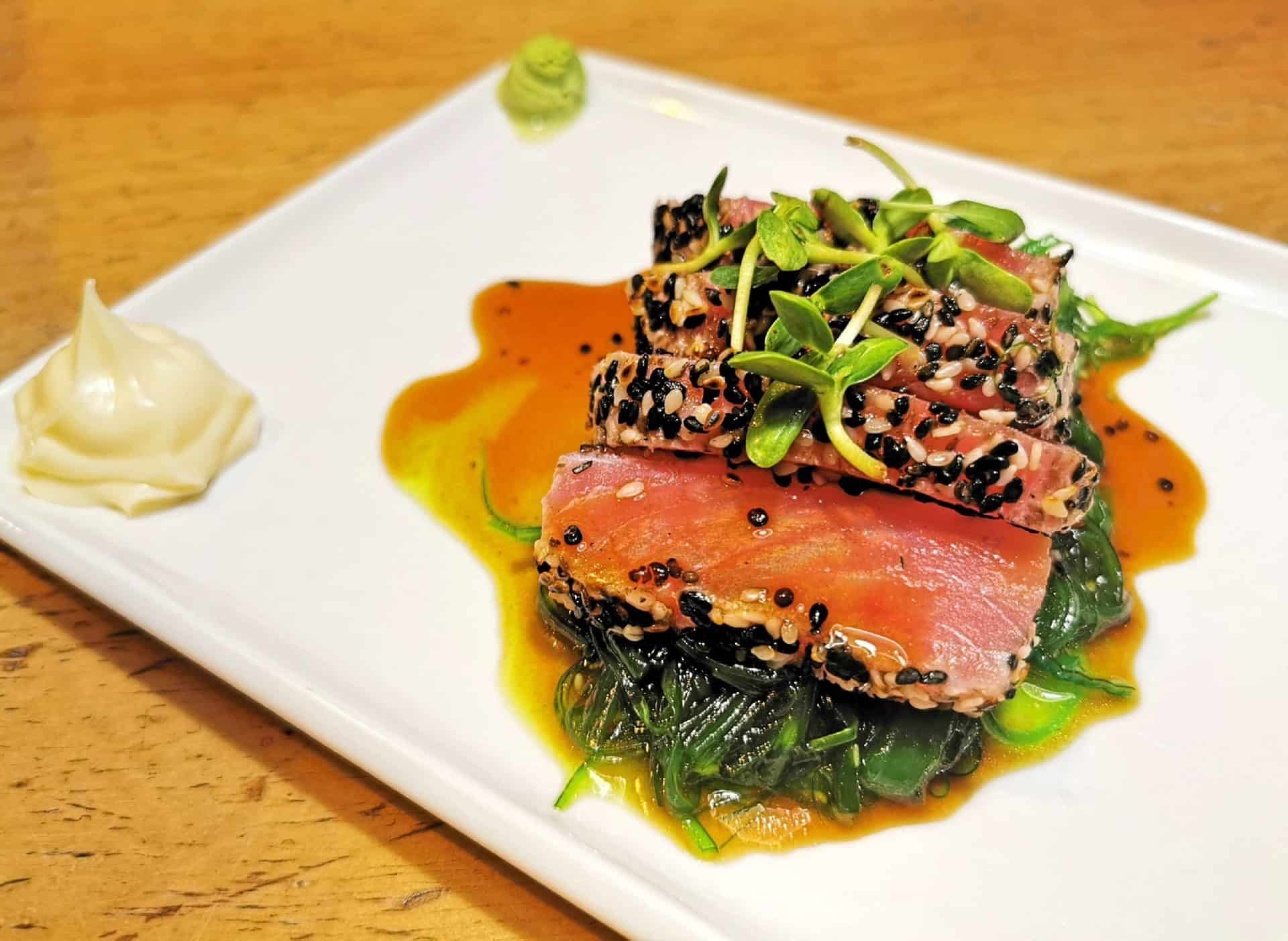 From casual dining and cane toad racing, the newly revamped Iron Bar has come a long way. They recently appointed a new Head Chef who has transformed the restaurant into the only dedicated steak restaurant in Port Douglas and the food is executed really well. Definitely worth a visit if you're after a good chargrilled meat and chips- see their website here.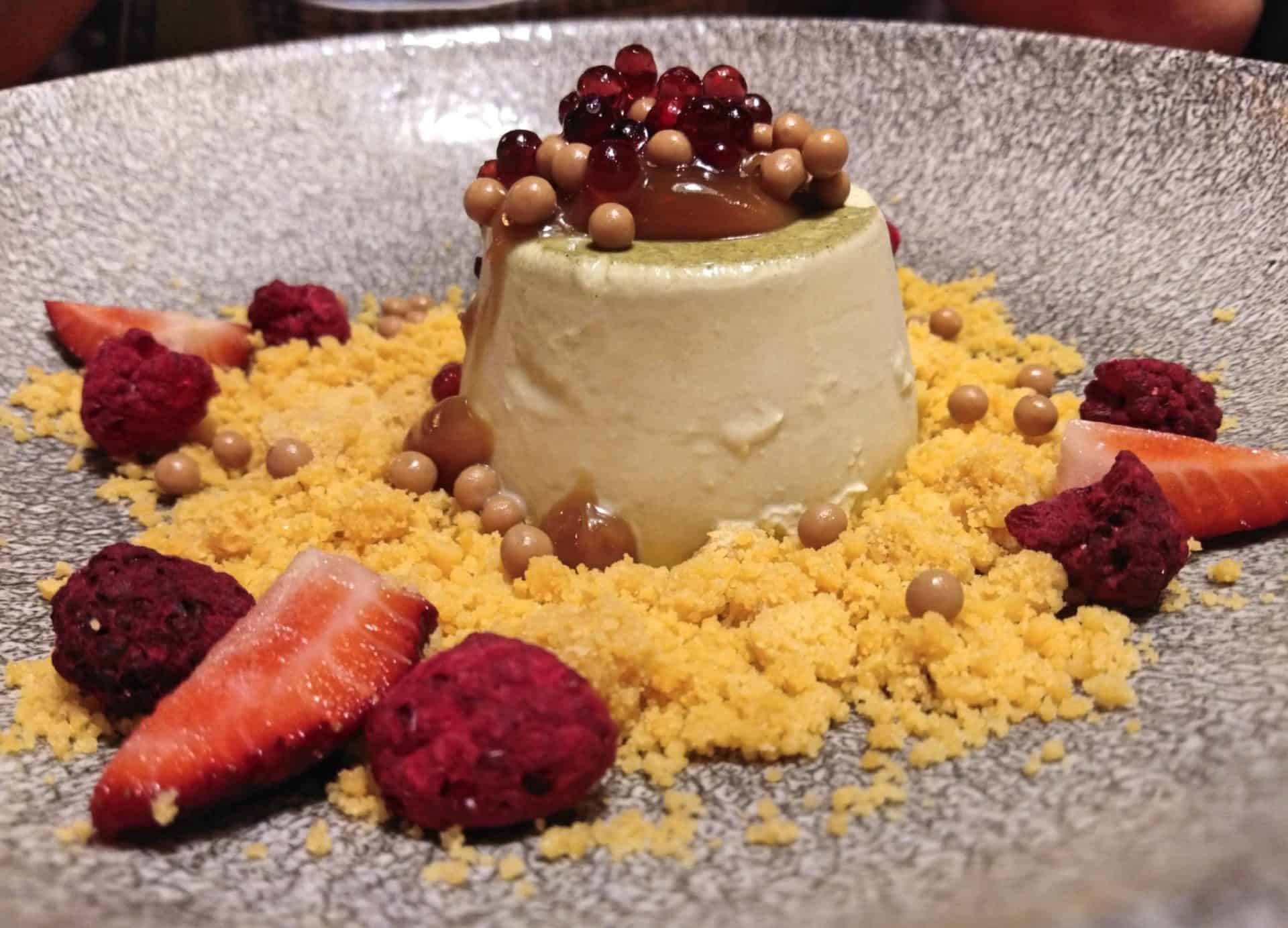 ---
Jade Inn
I'm ashamed to say it took me years to first set foot in Jade! But after eating here recently I'll definitely be back. This Chinese Restaurant serves really fresh, authentic Cantonese food and I was impressed with how tasty the food was. The Barramundi stir-fry and roasted duck are popular, but we also loved their sizzling beef in pepper sauce- proper yummo. Check their reviews and contact details here.
---
Siam By The Sea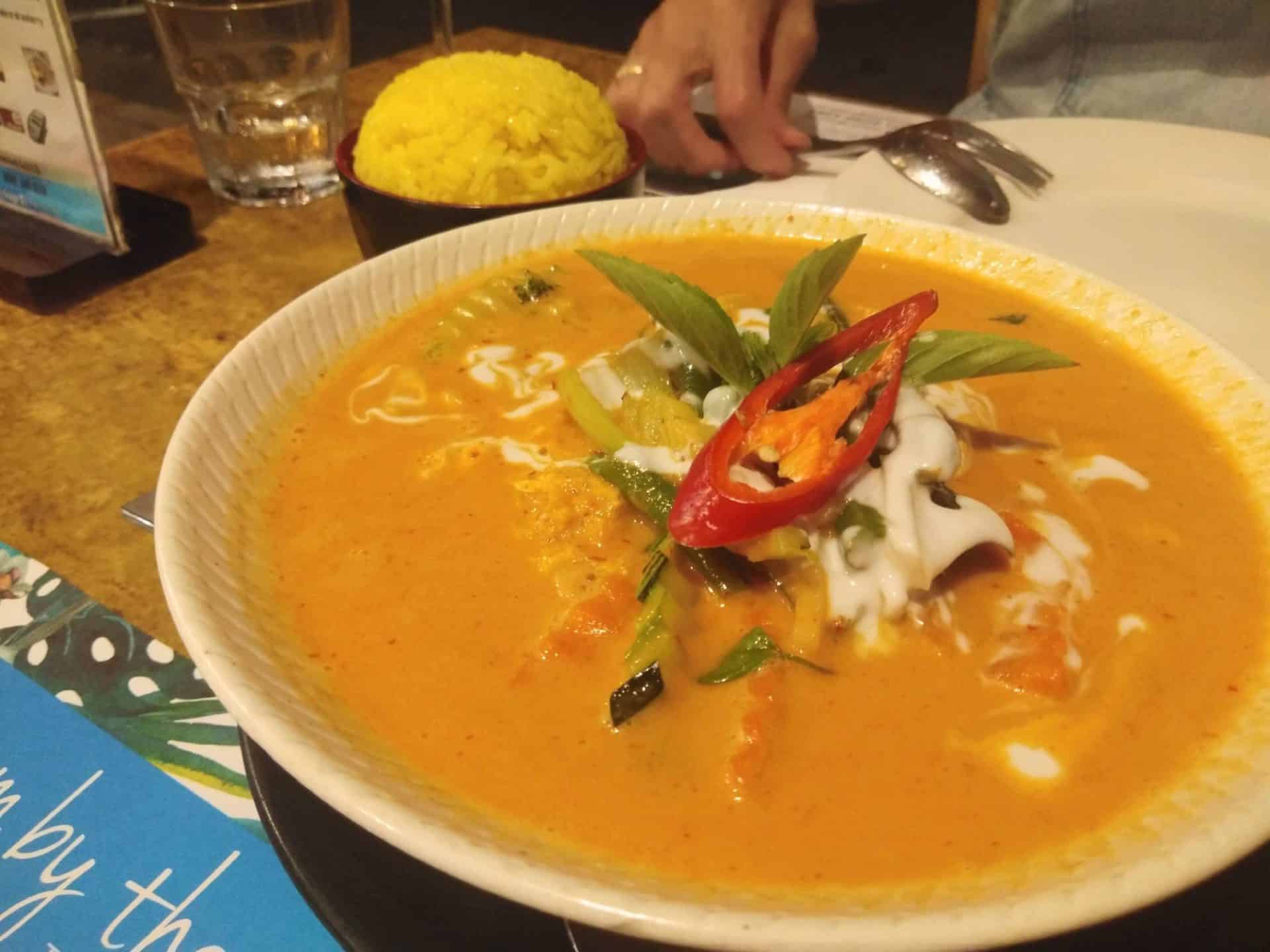 For tasty Thai food in Port Douglas, Siam By The Sea is my go-to restaurant. The flavours are on point and pretty authentic, particularly the pad ga pow gai (chicken with basil leaf) which the Sailor gives a double thumbs up to, and their fish cakes.
Their curries are also tasty, though having lived in Thailand for two years I'd like a bit more funk in my curry and a little less creaminess. However they're on point with my frequent requests of Thai 'ped mak-mak' (very spicy), which is hard to get in Oz! These guys can get busy so book ahead by phone on the weekend, see their website here.
Note: Siam By The Sea are positioned next to Seabean on Wharf Street.
---
Best Casual Restaurants in Port Douglas
---
Hemingway's
Hemingway's has the best set-up on the end of the Marina where sunsets are aplenty and the vibes are always super chilled. As well as seriously good craft beers, they also have a solid casual menu that's perfect for downing with a schooner. Expect pizzas, fish 'n' chips, burgers and lighter bites. See their website here.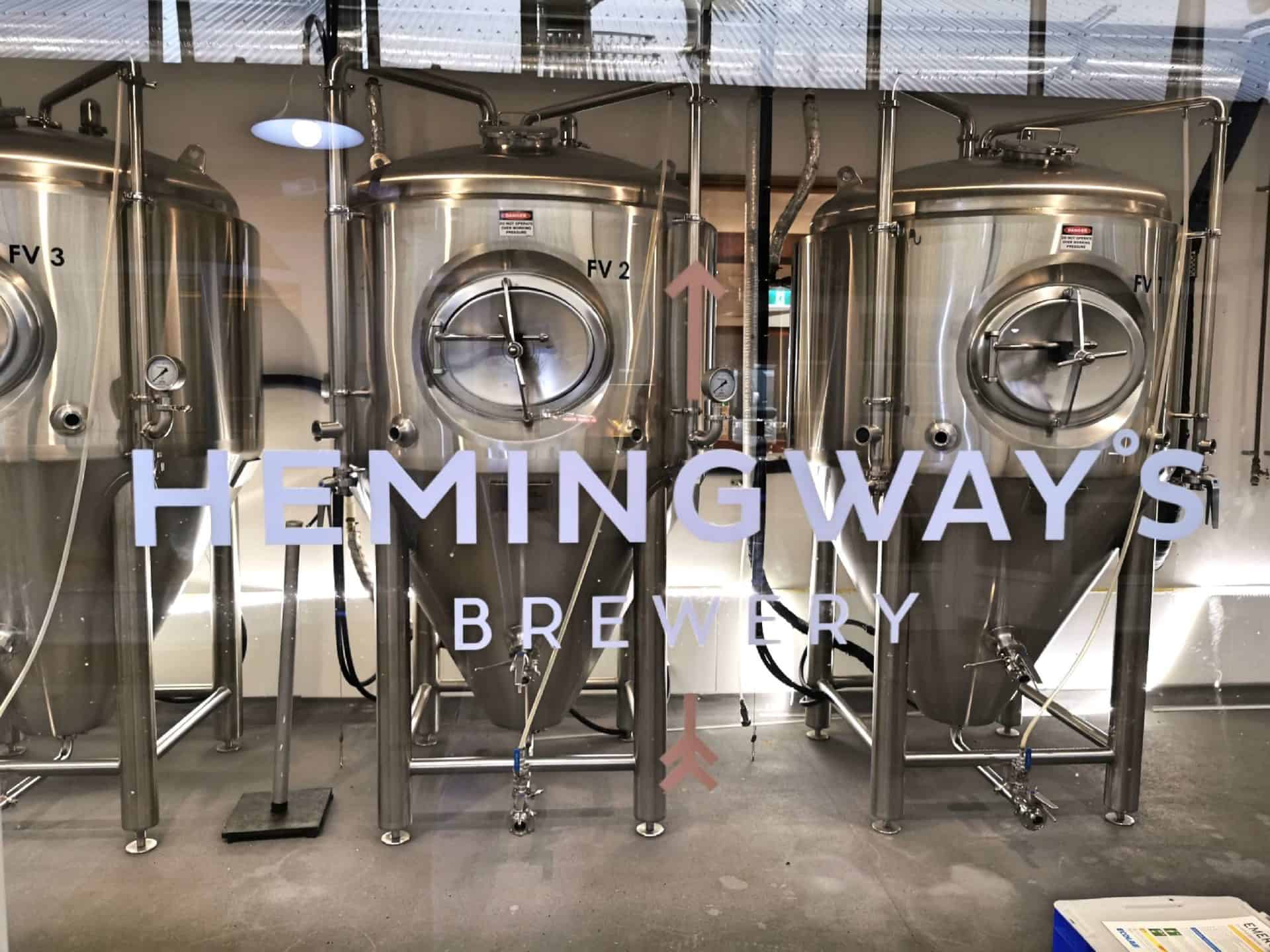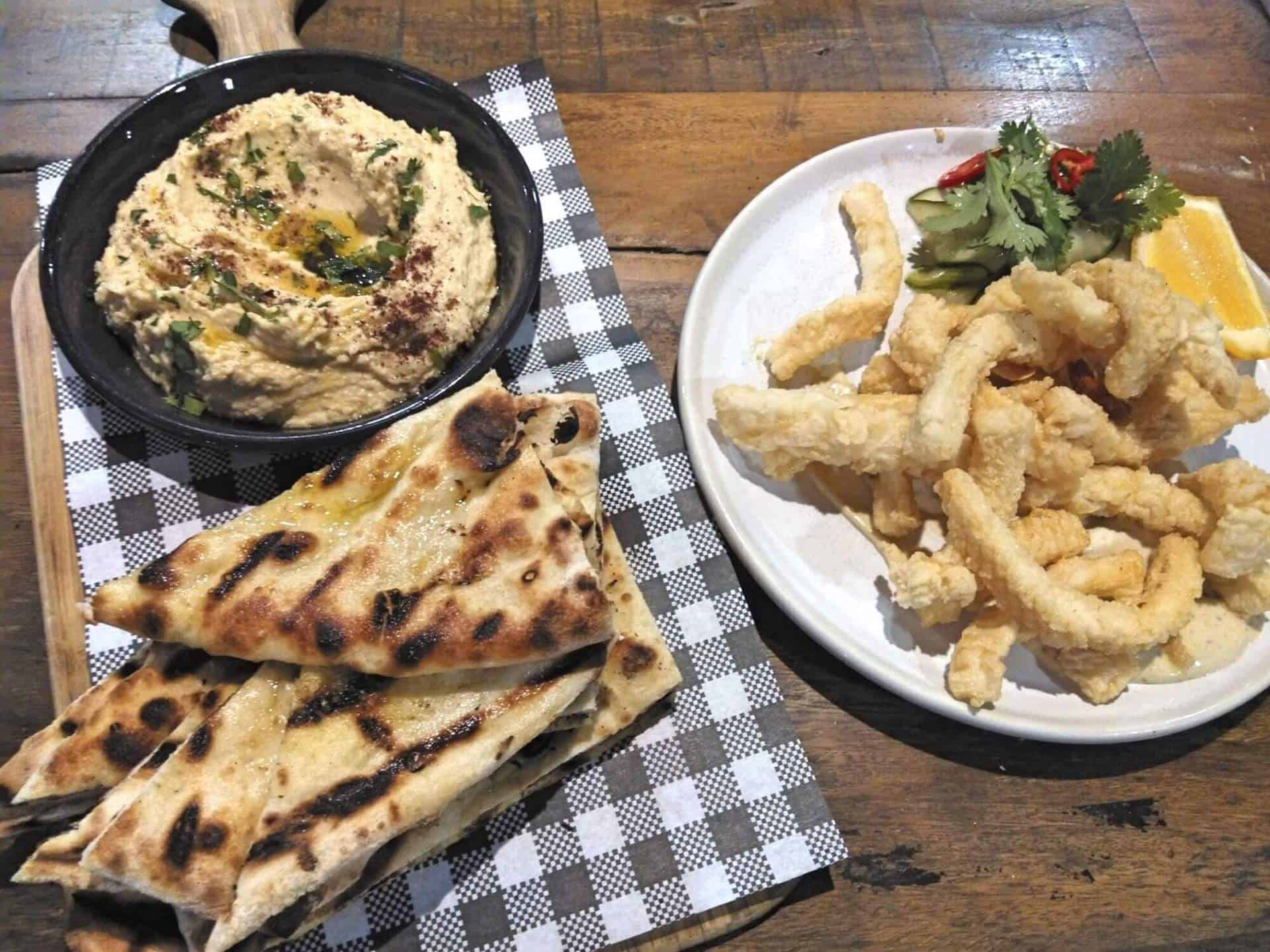 ---
Chilly's Pizza
I think Chilly's easily makes the best pizza in Port Douglas and their new look with murals and bar area is awesome. Their casual dining area under the palms is al-fresco and really inviting, it always feels like we're on holiday when we stop by. Expect good vibes, great woodfired pizza (and more) in a relaxed setting. See their website.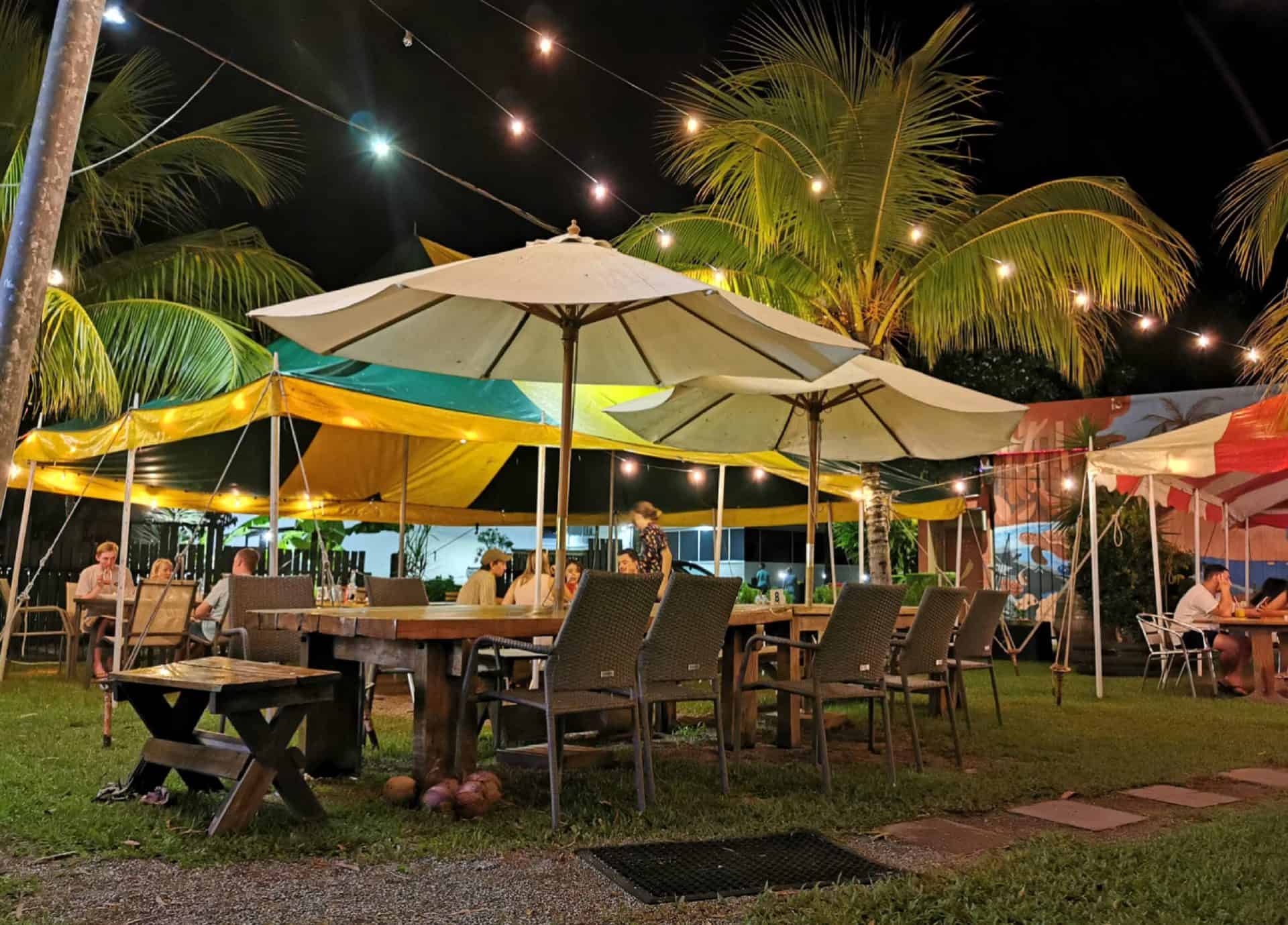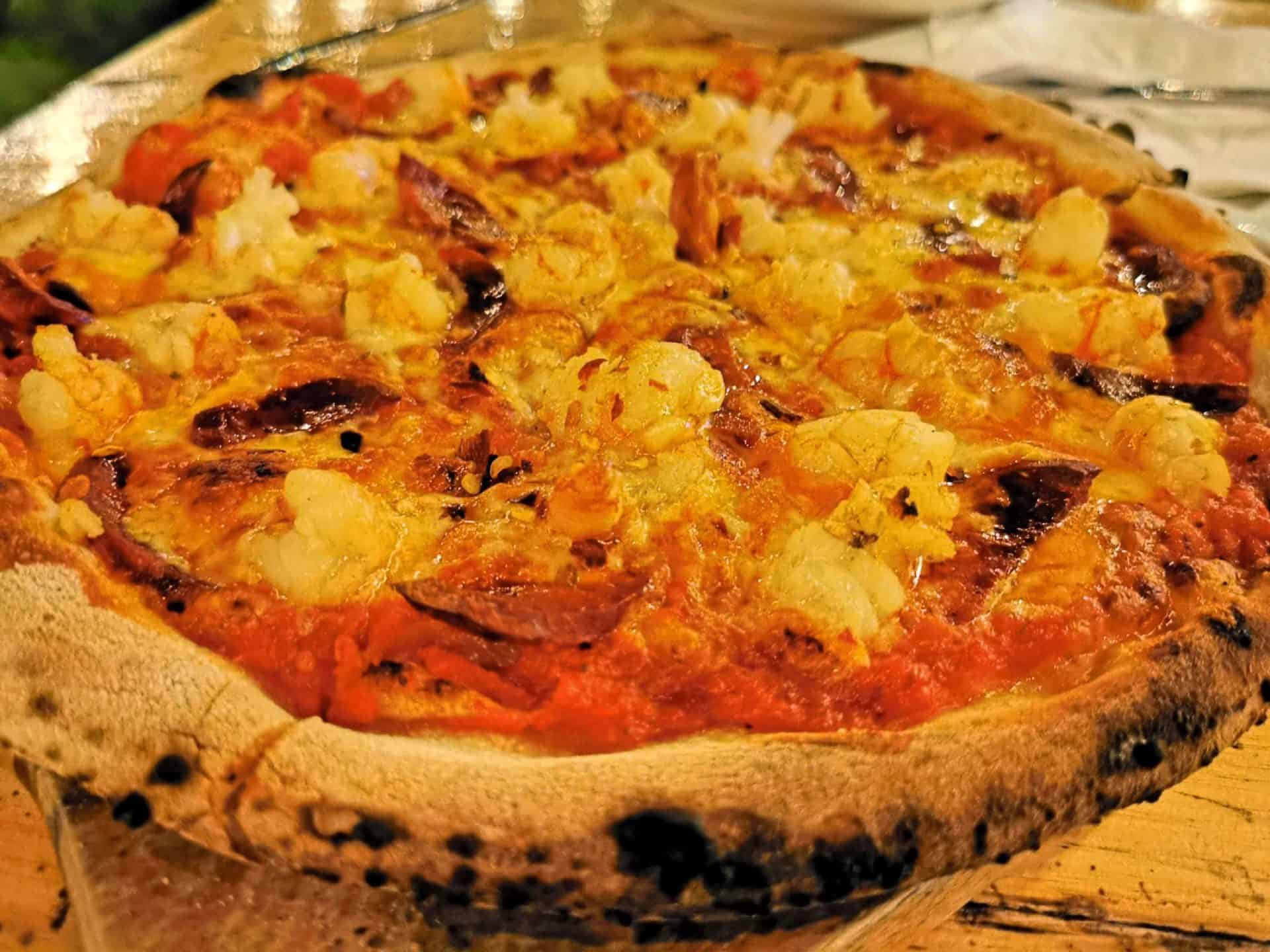 ---
Hi Tide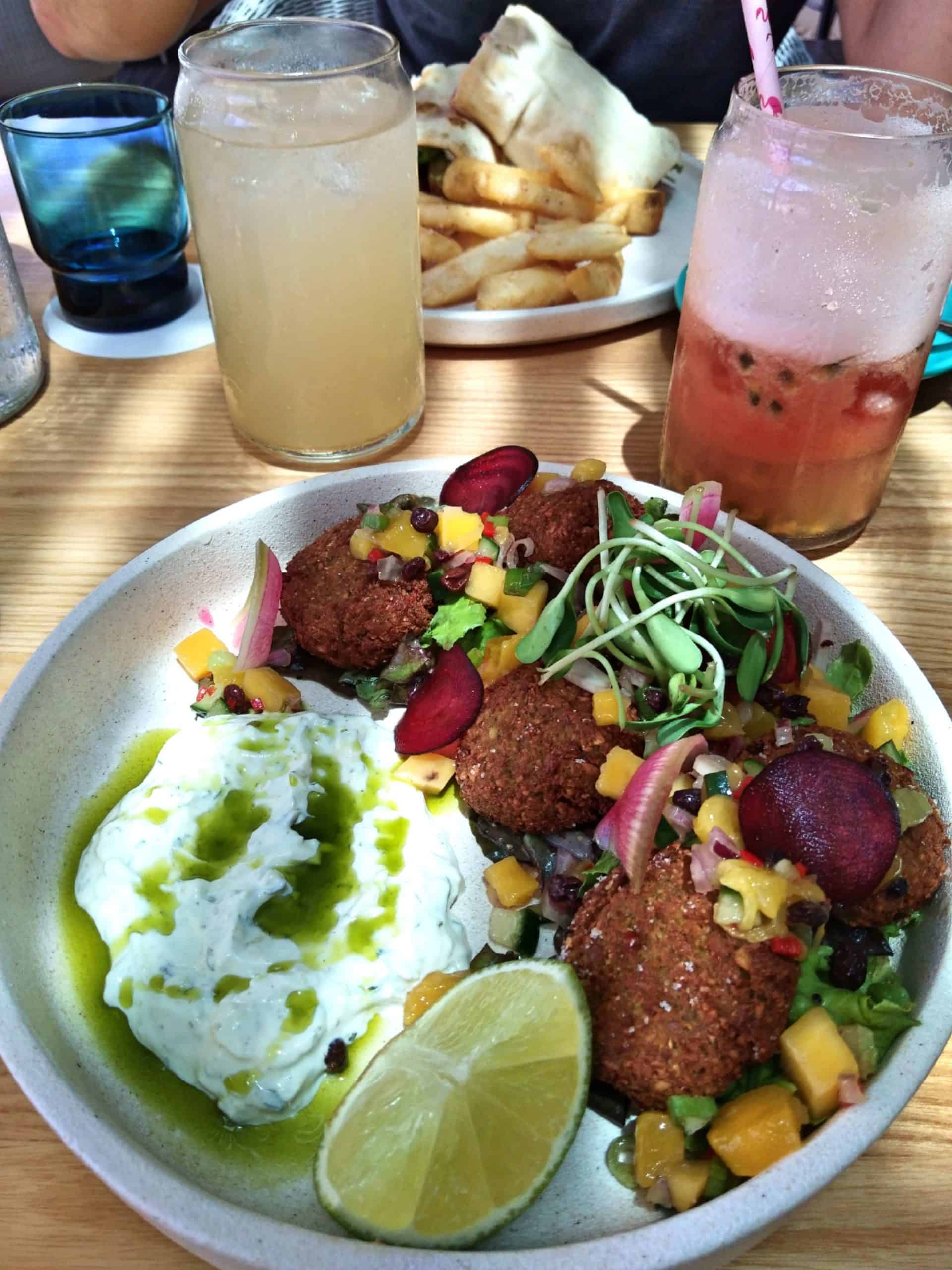 I've had a few lunches at Hi Tide and the food has always been tasty and well-prepared. It's also one of the few places that you can dine at just opposite the beach which is always nice. They're open for brekkie, lunch and dinner, check their website here.
---
N17
We bypassed this place for almost two years as we've reduced our meat intake recently and it looked like a Sports Bar set-up from the outside, but I was very pleasantly surprised! Their burgers and chips are wicked and they have a lot of veggy options too. All meat is 100% Local Black Angus from the Atherton Tablelands, including gluten free buns and local craft-beer. The inside is also a nice space to dine and relax. See their website.
Gimme More
For a few more places serving good casual food & pub grub, we also often eat at:
Rattle 'n' Hum: The food is fresh, tasty and well-priced. A good option for families.
Courthouse Hotel: Another good one for families and I love the decor here. They offer pub classics, seafood and some daily specials.
Viet-Pho: When in need of Pho, this is where to go in Port. They also serve other Vietnamese classics.
---
Best Restaurants For Brunch in Port Douglas
---
St Crispins
St Crispins has one of the most scenic restaurants in Port Douglas and it's a little hidden gem. It overlooks the Daintree ranges, Mirage Golf Course and lagoon where there's even a resident croc named Crispy. Because it's a little tucked away not many visitors find out about it.
In addition to their dreamy setting, St Crispins has awesome food and coffee to match… I usually go for their Eggs A La Benny or one of their brekkie specials. See their menu here.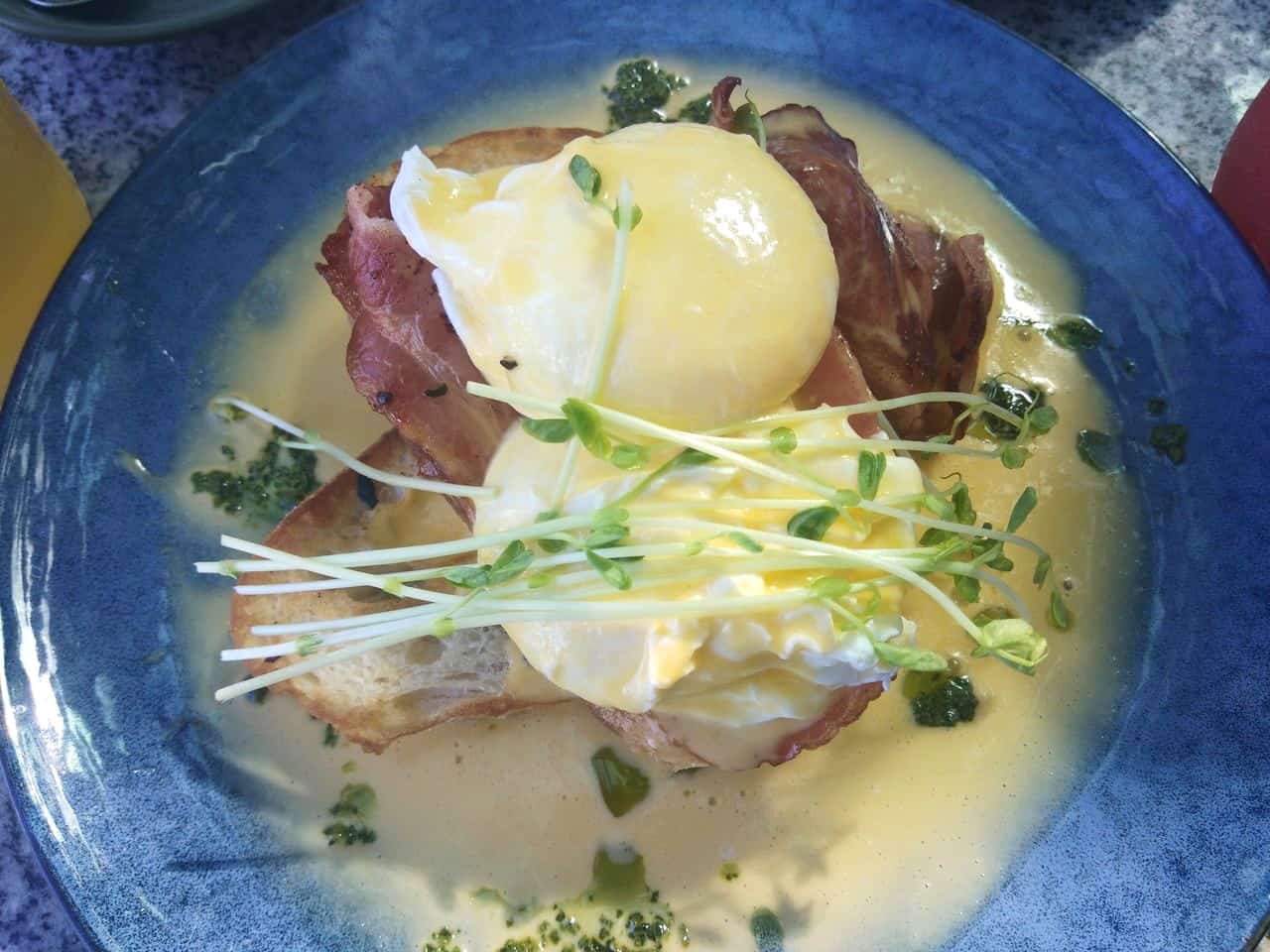 ---
Cafe Fresq
Fresq totally lives up to it's name with all the amazing fresh, local produce they use. They can literally name-drop every ingredient's source within a 25 mile radius and it pays off because the food is delicious. Locally sourced and well executed, you can't go wrong. Click for their FB.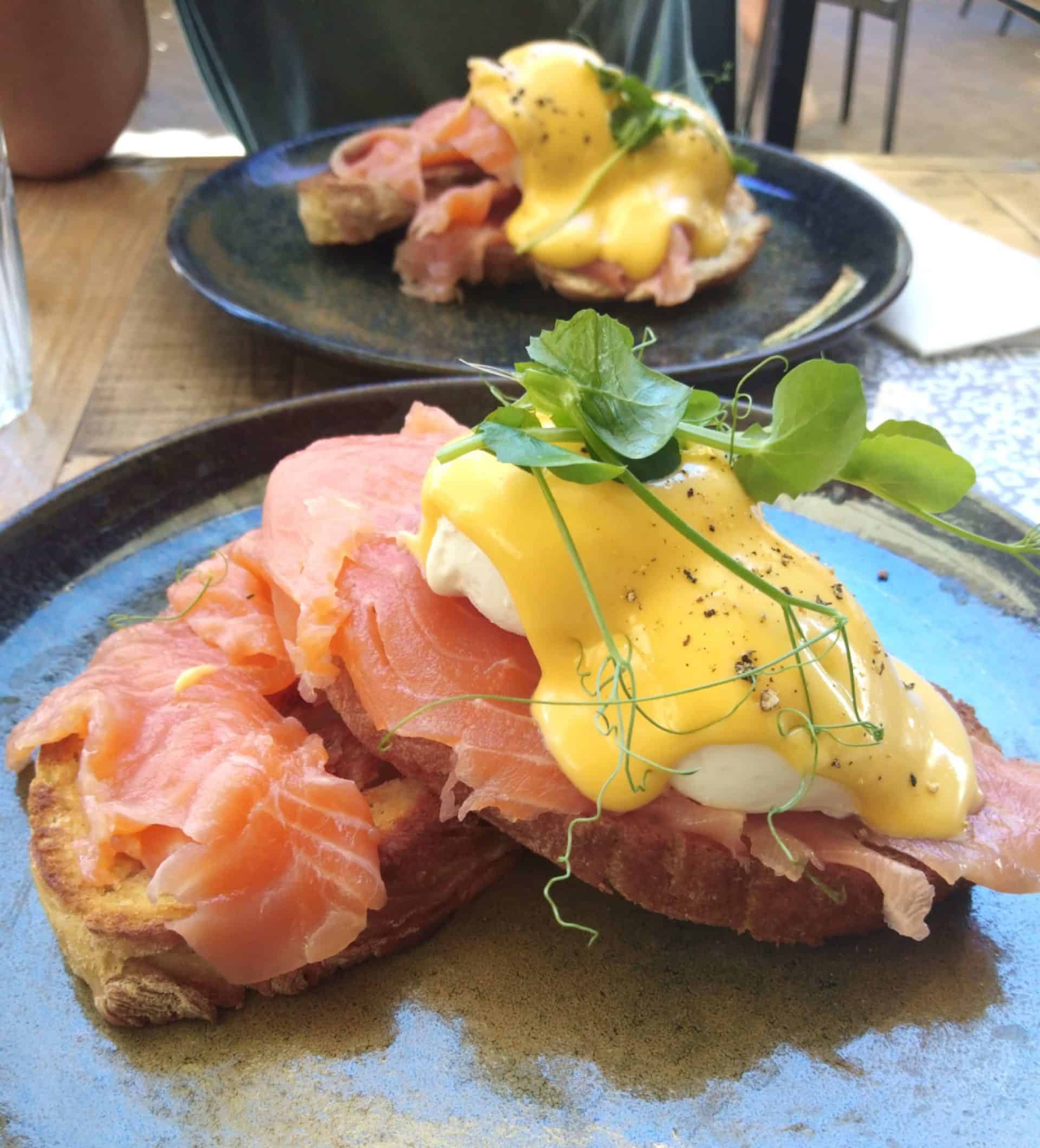 ---
Grant Street Kitchen
This is a beautiful bakery where everything is made fresh daily in house. We're normally here to grab a gorgeous pastry, bread or fresh roll to go, but they also make a mean pie and have a few daily brunch specials with a few seats for you to savour it. See their web.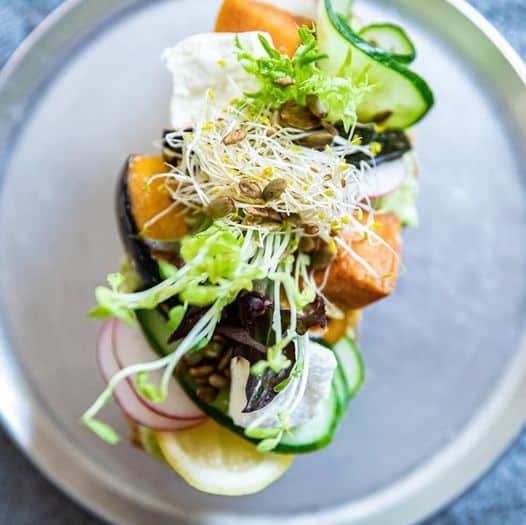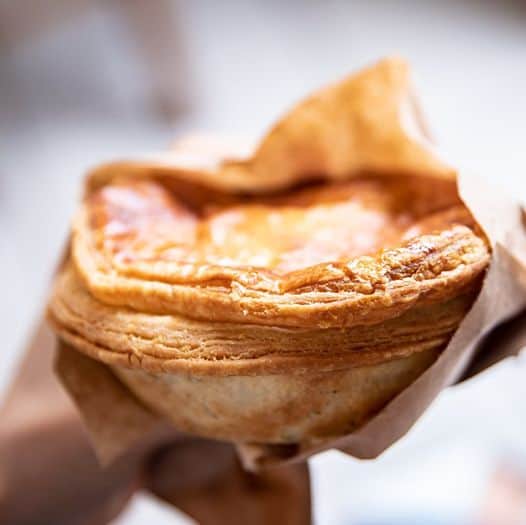 * * *
There you have it, my ultimate list of eats in Port. We're pretty spoilt locals! On my recent road trip down coastal Queensland I travelled to virtually every town and city and I'd say there's more awesome restaurants in Port Douglas per capita than anywhere north of Noosa.
There are a few newbies that have opened recently and some long timers that didn't quite make the list, which in my opinion don't offer the same value for money or consistency. Other people may rate them but I personally think they can be overpriced for what you get.
For more food guide juice nearby, check back again soon for a list of my favourite eats in Cairns.
Otherwise you can stay in Port Douglas and see all my favourite things to do here.
Like it? Show some love and pin it!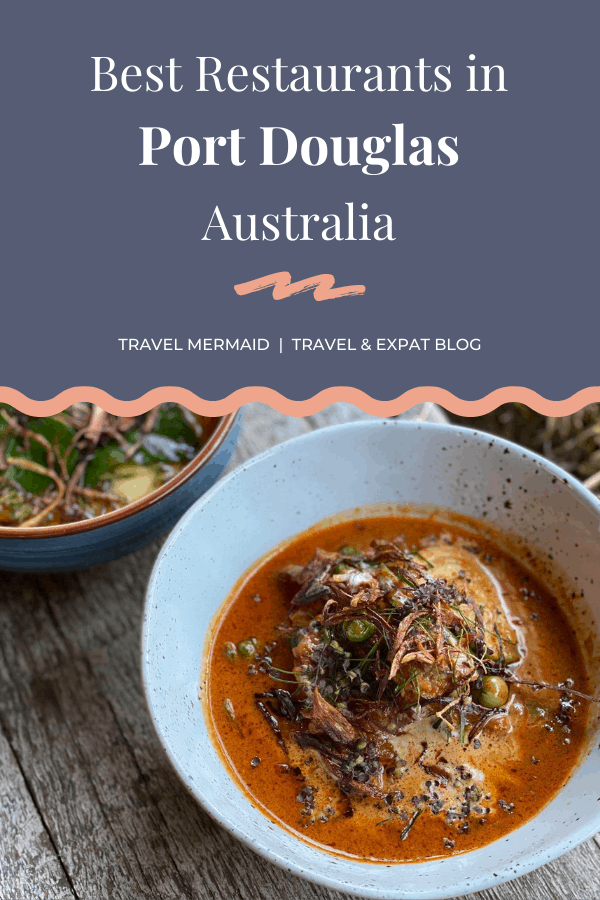 XOXO