I'm so glad I got involved with Plastic Free July this year. Those who have been keeping up with my blog will know that I've been trying to cut my carbon footprint in 2020, and one target was to reduce my plastic consumption.
When I started reading all the stats and research about plastic and the environment back in February, I realised I'd opened up a can of worms!
Not only is it the most carbon heavy material produced in the world today, but I learnt that only 9% of all plastic ever made has ever been recycled and it's production is only increasing.
I also discovered that the recycling system here in Australia (and other developed nations) is in shambles since China, understandably, stopped accepting the world's plastic scraps. There were so many reasons for me to cut back.
Whilst I've developed some plastic reduction habits like using reusable shopping bags, water bottles etc, I knew I could do much better.
I'm definitely still far away from being a zero-waster! But during Plastic Free July I learnt to be a more conscious consumer, which is what it's all about.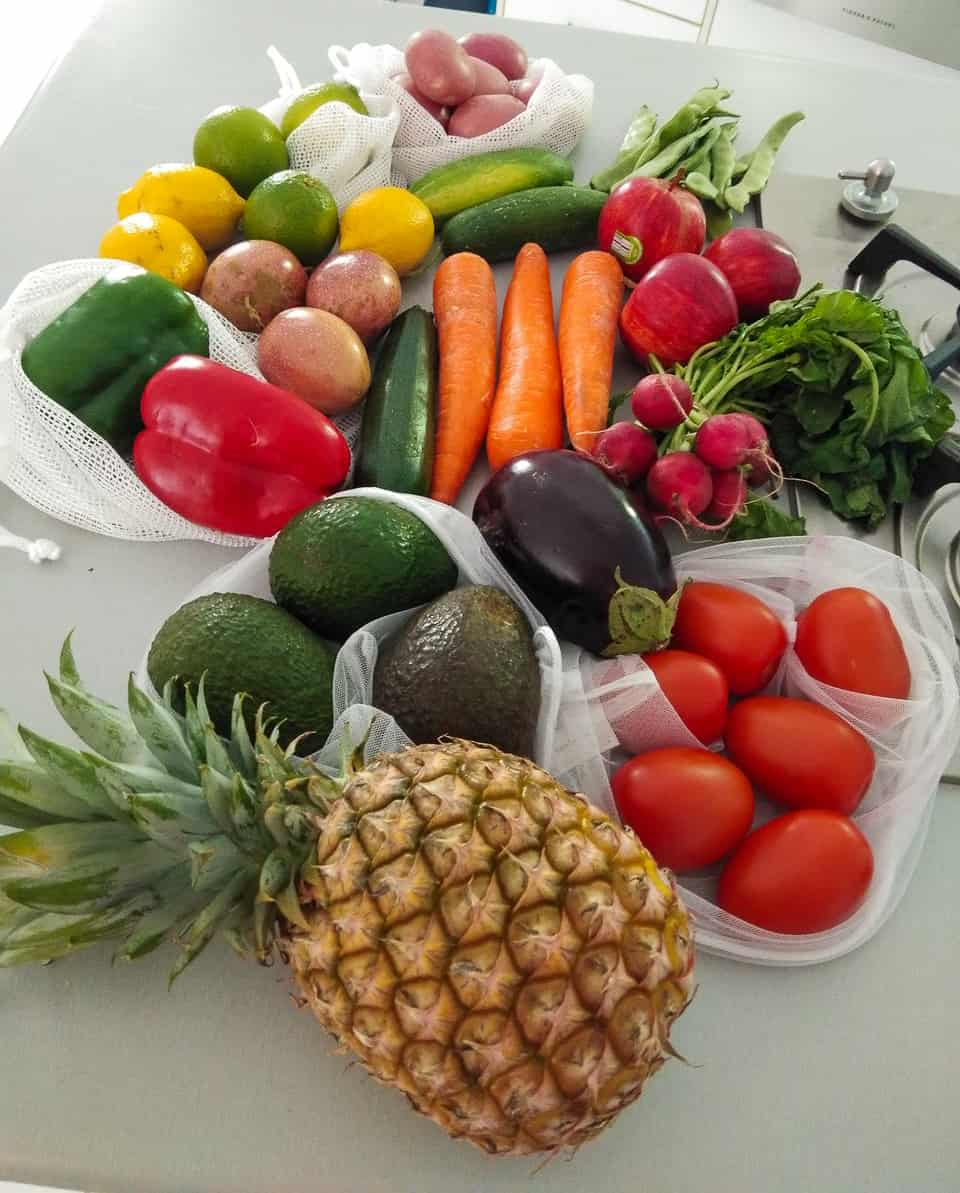 This was the first year I participated in #PFJ so naturally, I wen't all in!
Some people choose to give up plastic bottles, straws and bags for the whole month, whilst others may stop using ALL single use plastics for a day, week or *30-days (* = ME).  It was definitely a challenge.
Of course, I failed at avoiding it all!
The first week was the hardest and I remember walking around Coles like 'wtf can I buy?!' I wasn't able to get ready made veggy burgers or falafels anymore, plus so much of the other yummy goodies I love. I've recently become a flexitarian too so I relied on these easy meat-free subs for lunches during the week.
I knew I'd have to DIY it more in the kitchen, but when I really started observing the amount of packaging that comes wrapped in plastic these days, it kind of irritated me.
From herbs to fruit, vegetables, pasta, cheese, cereal and tampon wrappers. Even the peep holes on pasta boxes and bread wrappers had plastic on it! Grr.
So much of it was unnecessary, and at that point I realised that I could only buy about 20% of what's on offer at the Supermarket. If I was going to meet my target then I had to seek alternative solutions, pronto.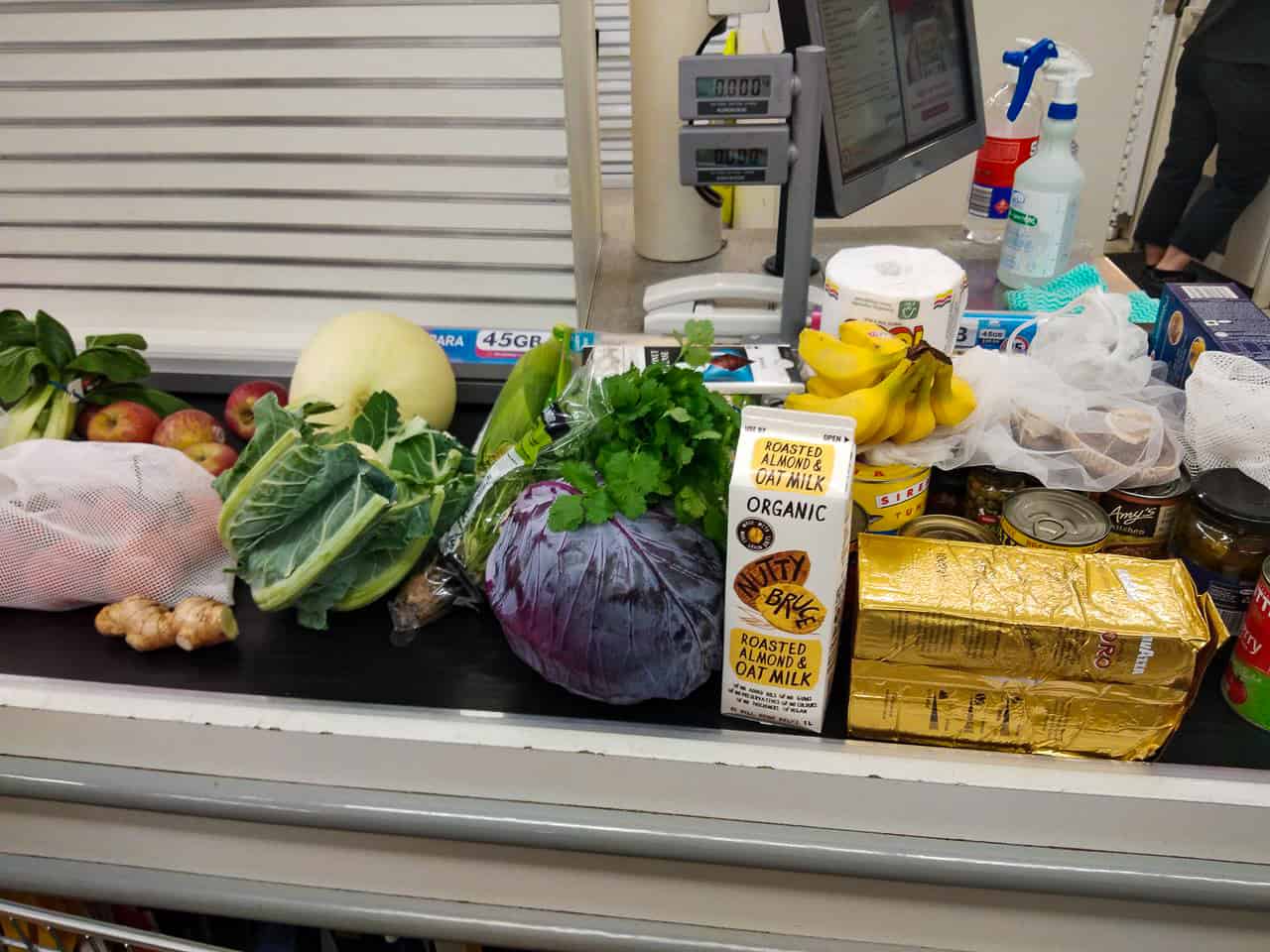 Life Before Plastic, It's Fantastic.
Recently I stumbled upon a picture from a museum I visited of a food store from a century ago. It was filled with packaging made from boxes, tin, glass, fabric as plastic hadn't been invented yet.
Supermarkets didn't even exist then and there definitely were no ready made meals to speak of.
In those days people cooked, they naturally reused items to save money (hanky, anyone) and they visited speciality stores to buy their baked goods, meat & vegetables.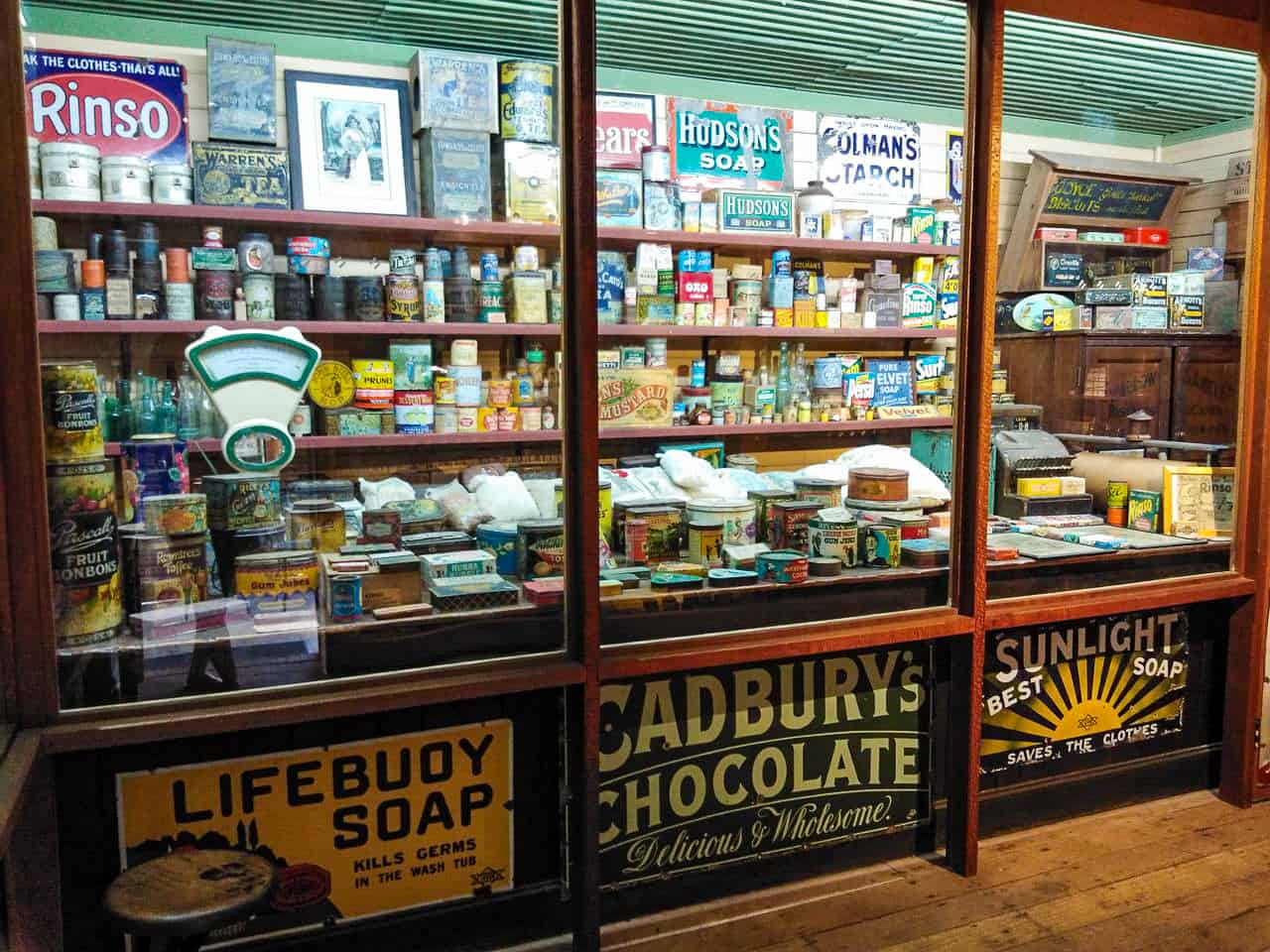 When I first considered reducing my carbon footprint at the start of the year, I knew I'd have to adopt a few habits from the good 'ole days and this past month confirmed that!
I had to make a few sacrifices, I couldn't buy everything I wanted and sometimes there was more work involved. There were also a few useful reusable products that I "invested" in which cost a few bob, but will overall save me money because it'll last long term.
Whilst not all habits will stay (a girl needs her pasta & cheese!), many will. The past month definitely made me consider what I purchase more and further seek ways I can reduce waste at home.
So folks, here are some of the ones that will stick. 💃🏻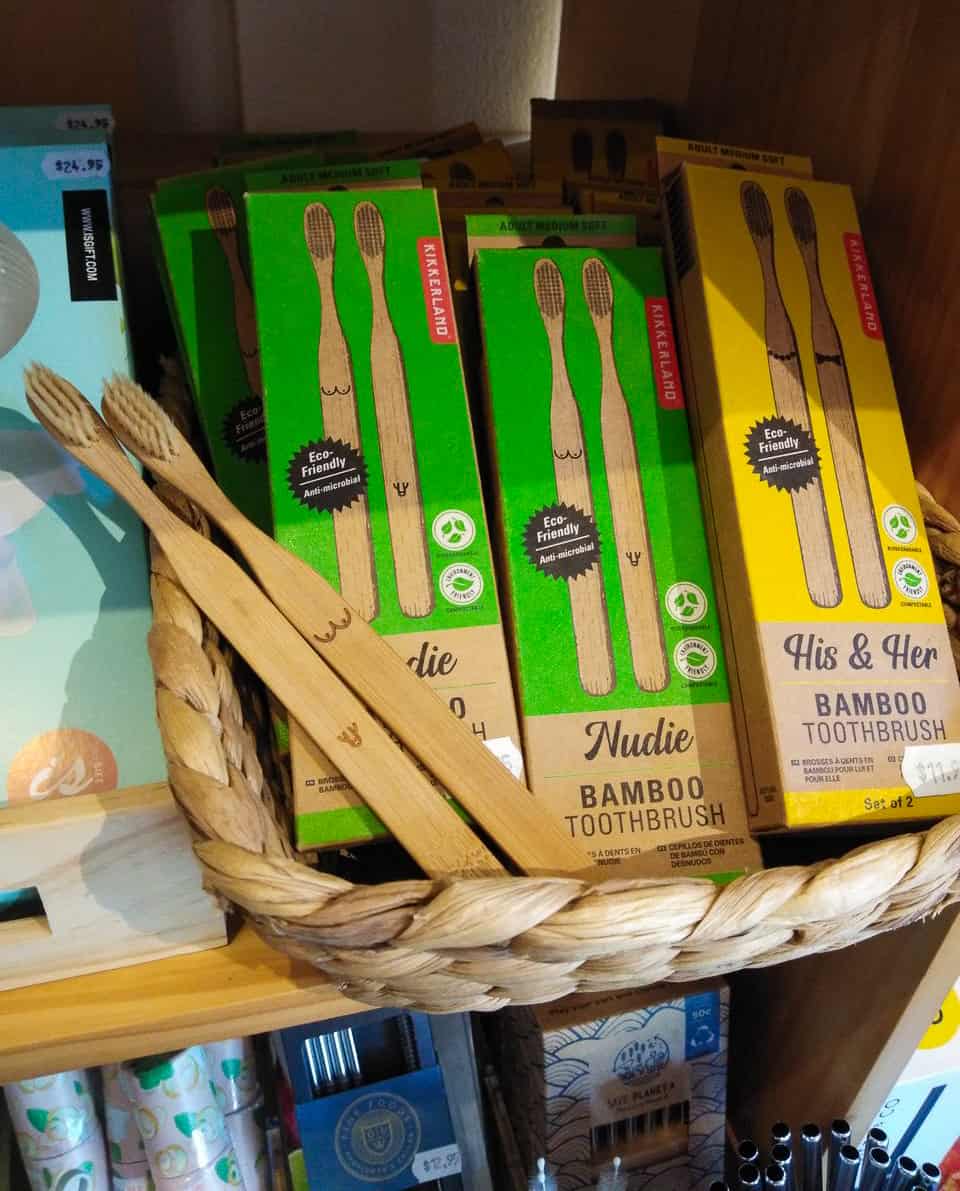 ---
10 New Habits and Easy Swaps I Made During Plastic Free July
1. Local markets.
I'm ashamed to say that I never really made an effort to shop at food markets in the past. When I lived in Kuala Lumpur, locals would tell me all the time to shop there because it's cheaper, but that wasn't a big enough incentive for me to go. Big C just made food shopping too convenient!
Now however, I totally get it. There's so many reasons why they're worth the extra effort to shop there.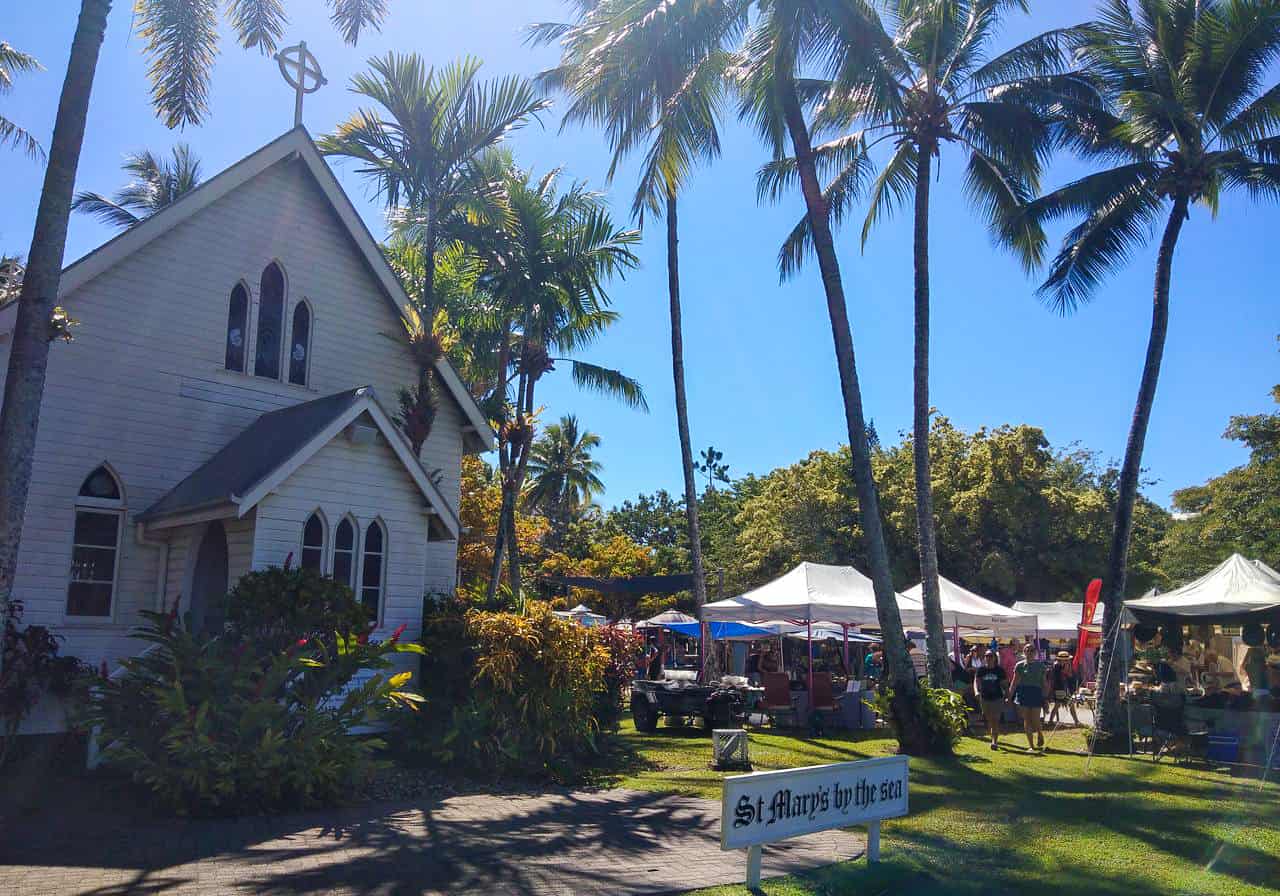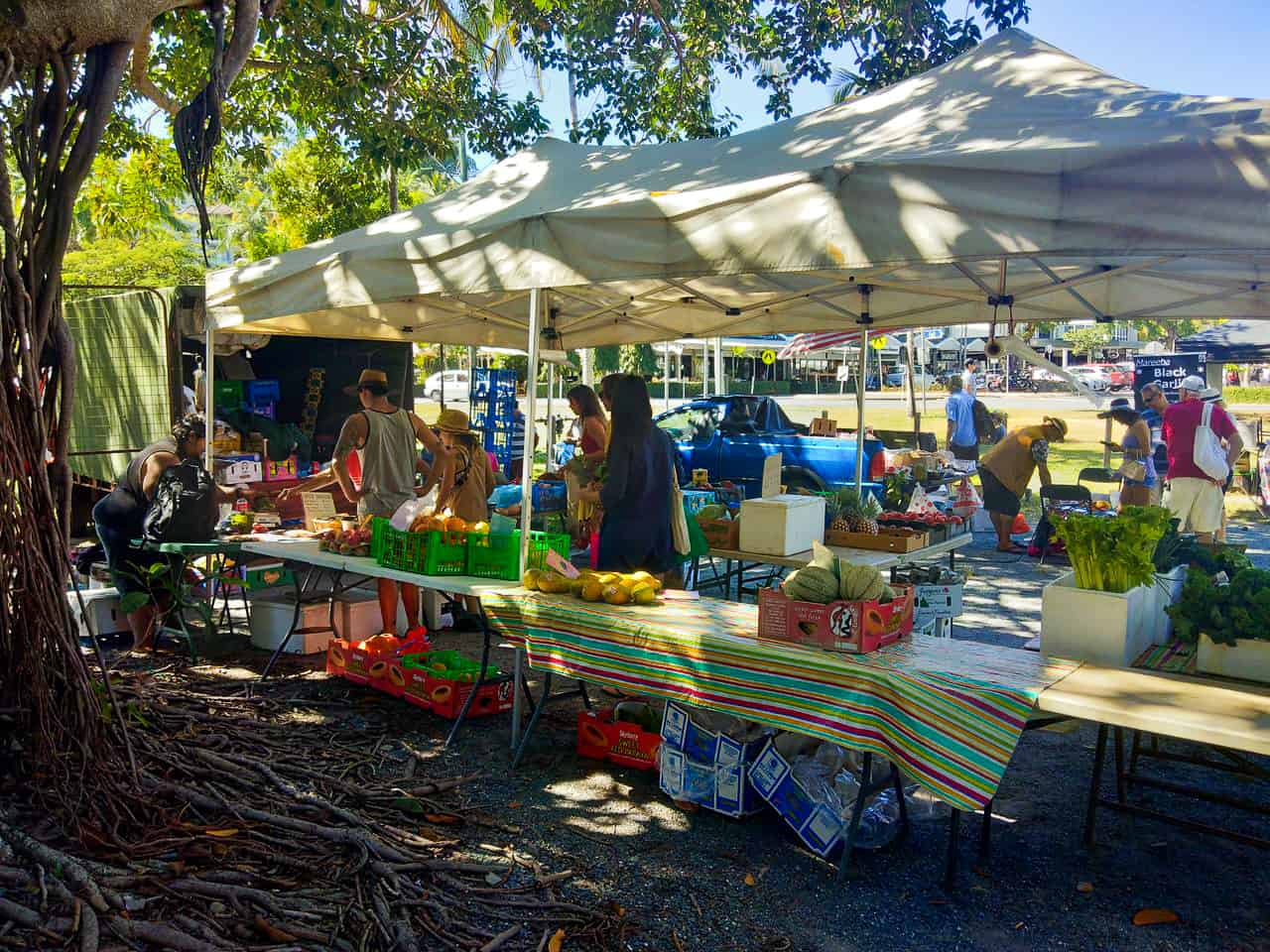 Once the markets resumed after lockdown I've been making more of an effort to shop there, and last month amped that up a notch.
At Coles I couldn't buy so much of my favourite produce during PFJ because it all came wrapped in plastic, which encouraged me even more to make markets a part of my shopping routine.
But as well as that, I also felt bad about purchasing my fruit & veg from a supermarket which sourced food from Victoria, New South Wales or further afield, when I can buy food that's grown just an hour away.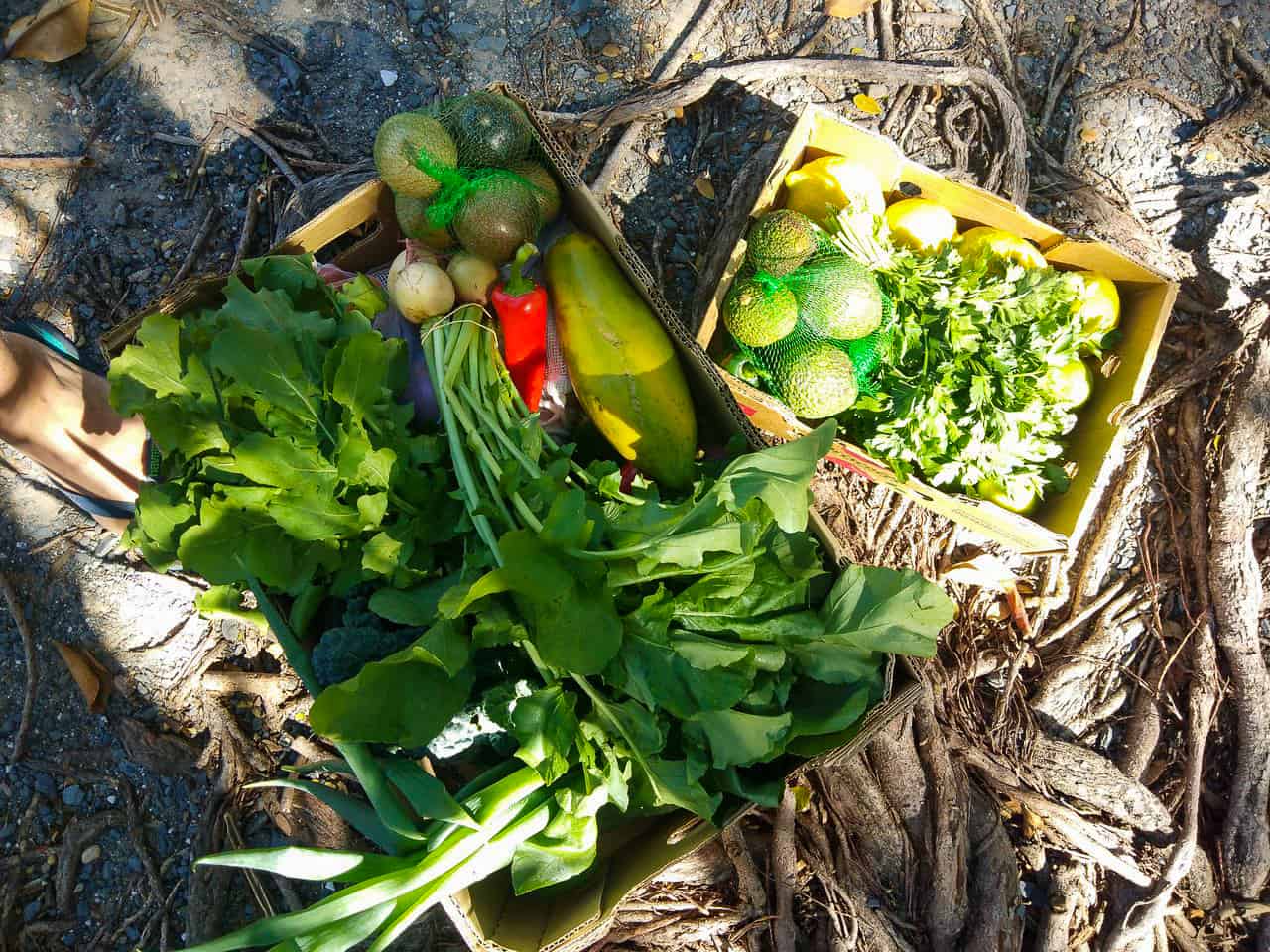 Buying from markets has transformed my relationship with food. I'm excited about produce again!
Not only do I feel better for buying locally, but I can name the farm where my food is grown, I've visited the area and I'm parting cash with the actual farmer. There's a level of respect and appreciation there that I never got at the supermarket.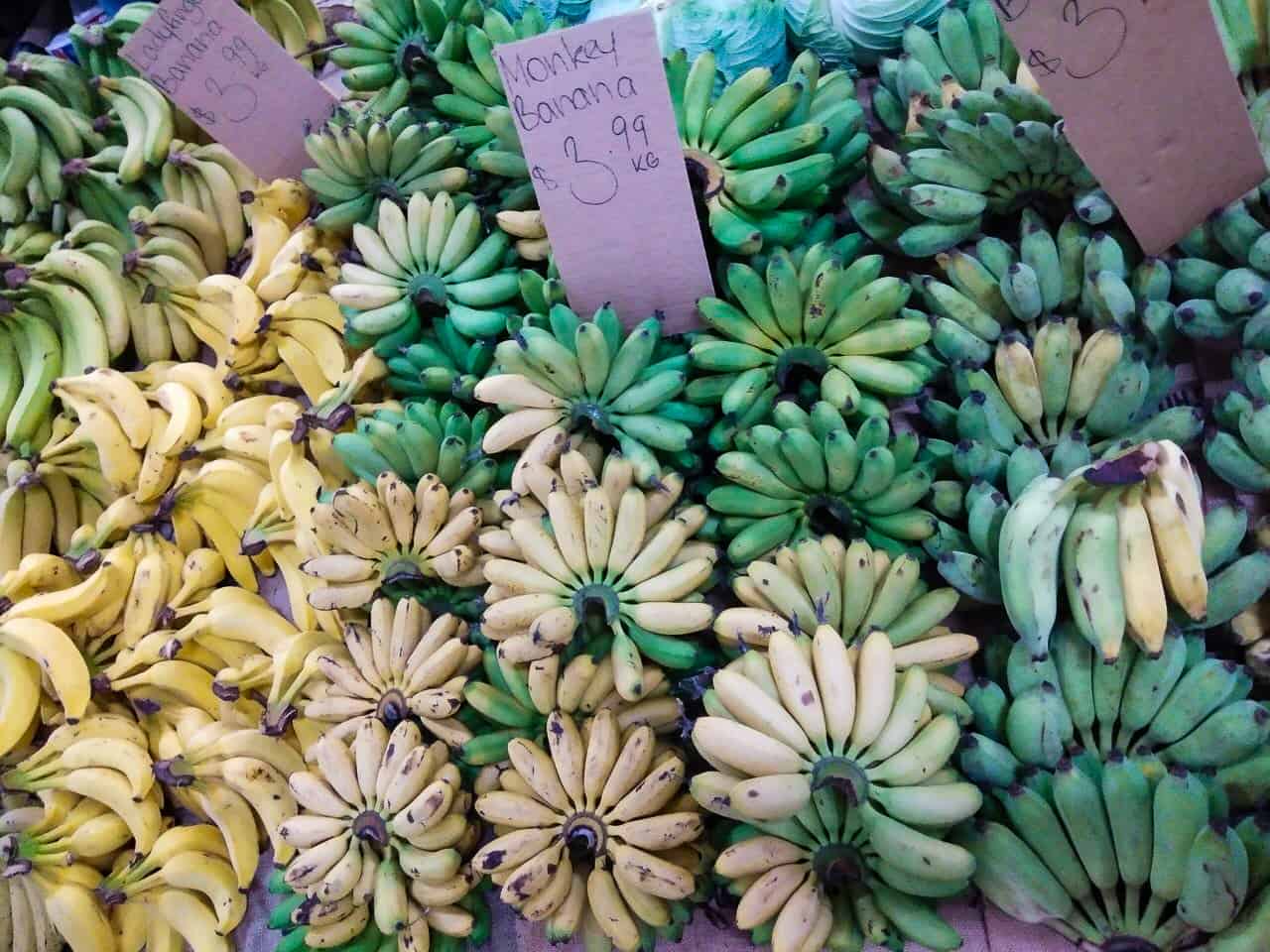 So aside from being completely plastic free, buying from the markets is fresher, usually better quality, cheaper, sourced locally and the farmer gets about 30% more in profits than if they'd sold it to the supermarket.
I'm also lucky that my local grower makes organic- and it's still way cheaper than Coles. A single lime cost $1.80 at the moment in Coles, but at the market I can buy four organic big ones for just $2!
I used to think it was the farmer that ups the price of organic goods, but now I know it's not.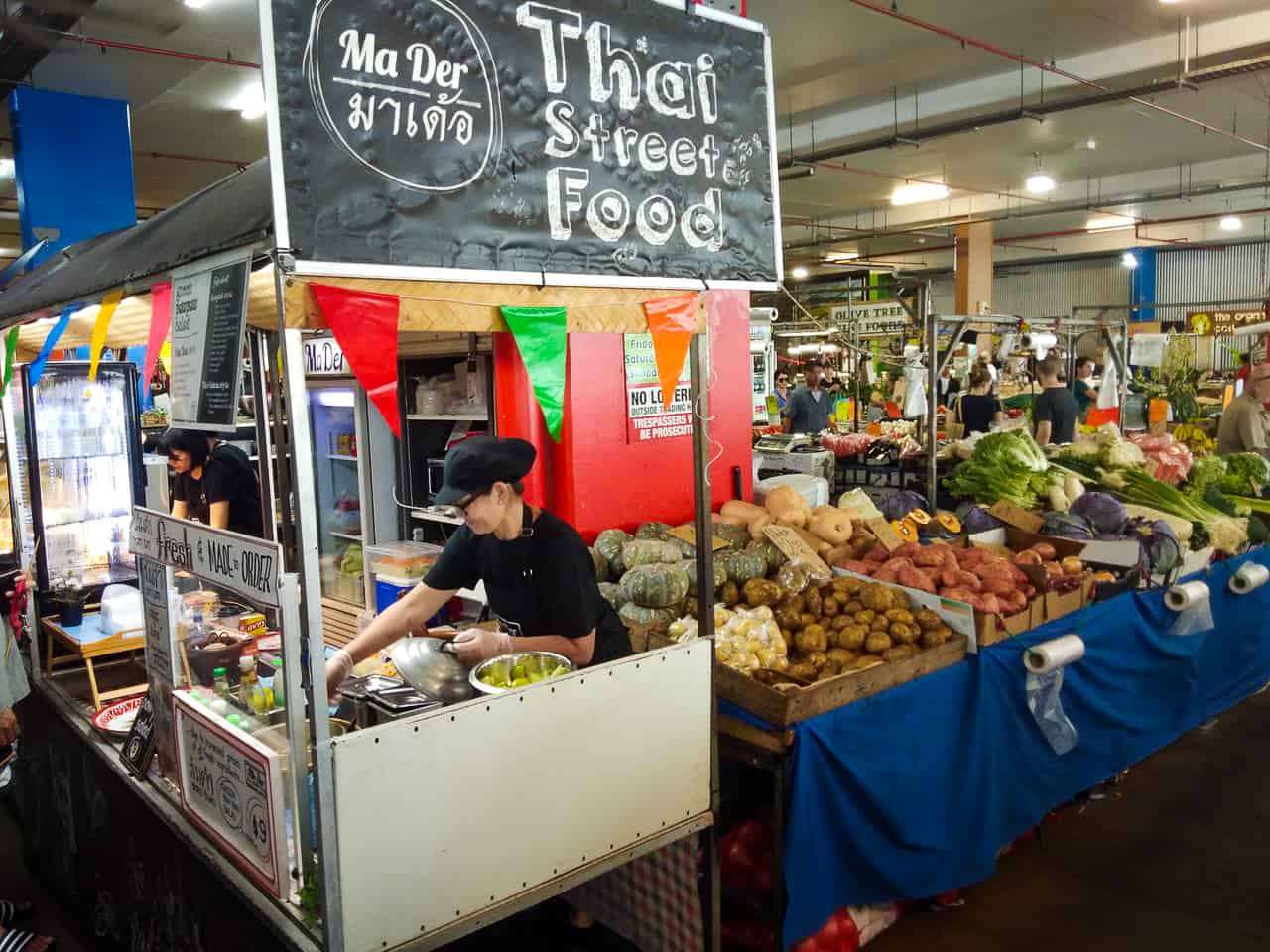 ---
2. Save them jars!
After my first shop at Coles during Plastic Free July, my shopping bags were extra heavy from all those extra jars and tinned food I was buying! I've seriously never brought so many in all my adult life. Our cupboard reminded me a lot of my childhood in the 80's! 😆
But then naturally I started saving the jars I accumulated to use as food storage (and bought a few!), which I could then take to the…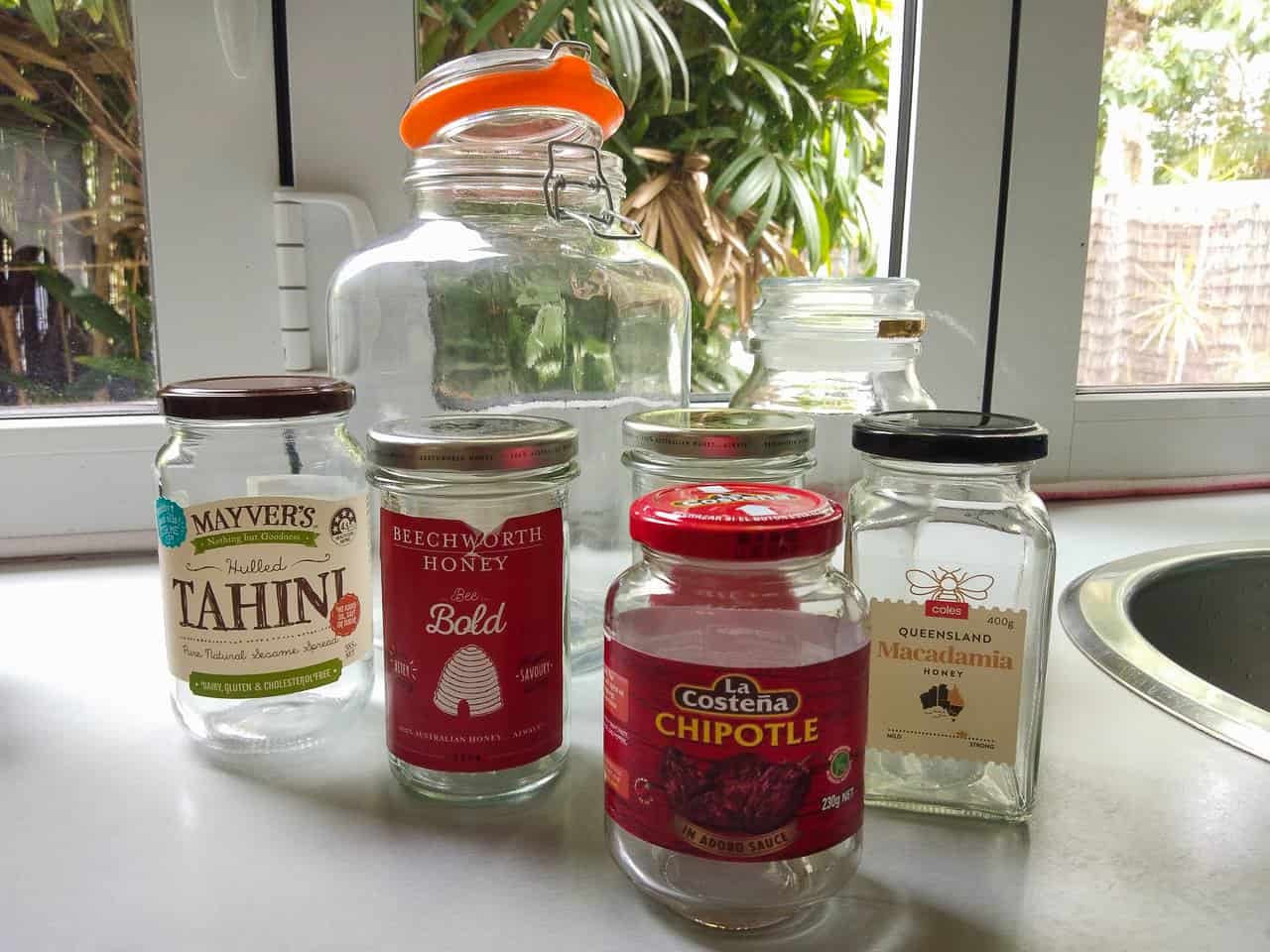 ---
3. Bulk food stores.
I visited a bulk food store a few weeks before Plastic Free July which was my first time I set foot in one. It opened up my eyes to the Zero Waste movement that's been making waves over the past few years and showed me a new way of shopping.
It's not a 'bulk food store' in the tradition sense where you buy things in large quantities, but it's a place where you can stock up on staples like nuts, flour, spices and grains whilst eliminating the use of single-use packaging. Ideally, you'd bring in your reusable containers to fill with produce to prevent any waste.
Which is what the zero-waste movement is- preventing anything from being sent to the landfill.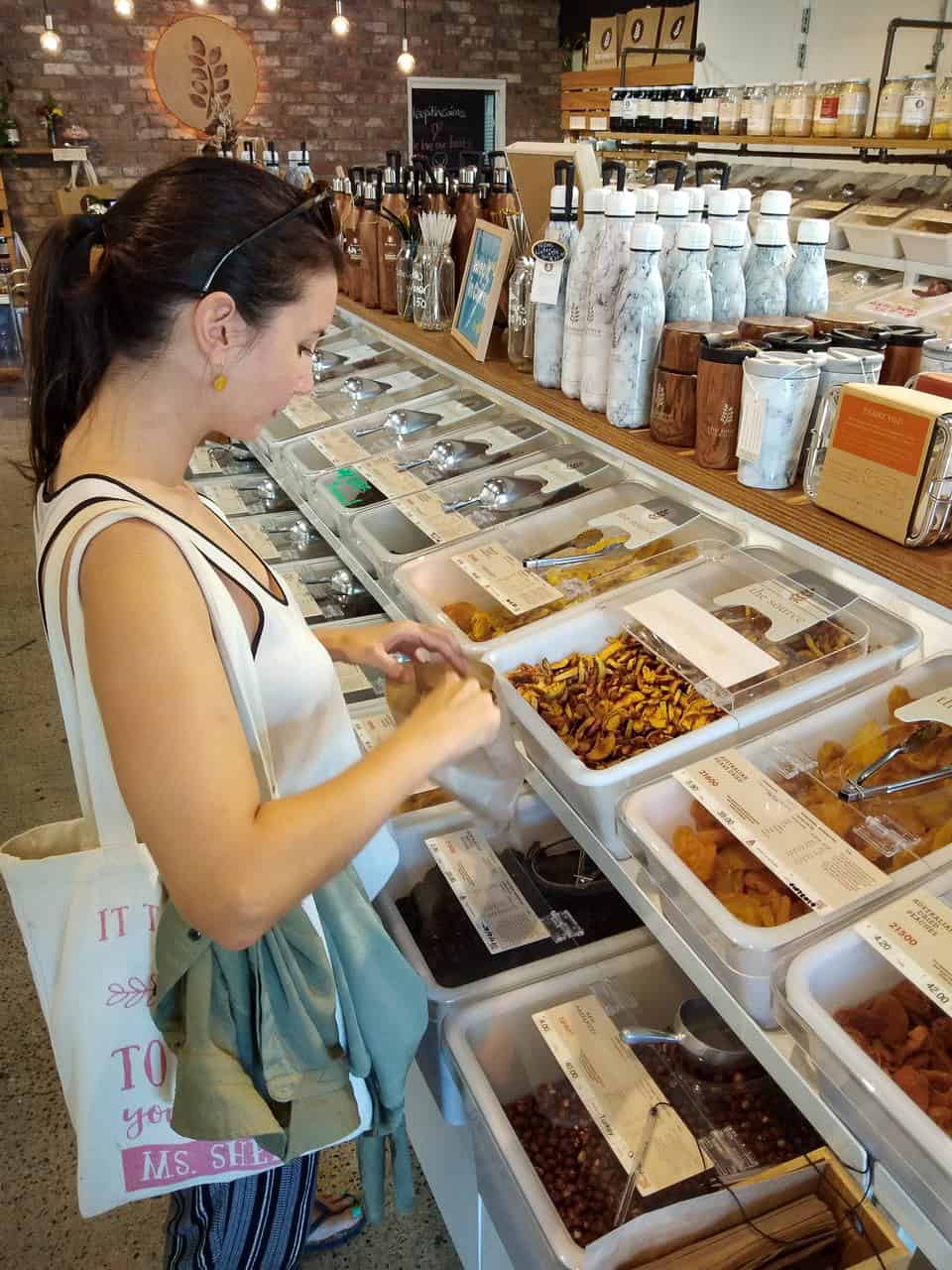 On the whole, I've found the food here to be better quality than what I buy at the supermarket. Sadly this type of shop isn't in my town so I have to go to Cairns to stock up, but I'm regularly there anyway.
During Plastic Free July this store was my saviour! Otherwise my plastic consumption would have been much higher.
I'd go in with my glass jars, get the lovely ladies to weigh it, then fill them with what I needed, jot down the item code and take it to the counter before being weighed again.
It kind of baffles me that supermarkets haven't cottoned onto this food revolution yet, even if it's just for their scoop & weight goods… or maybe it's more of a food *comeback*. I'm pretty sure people used to shop this way back in the day!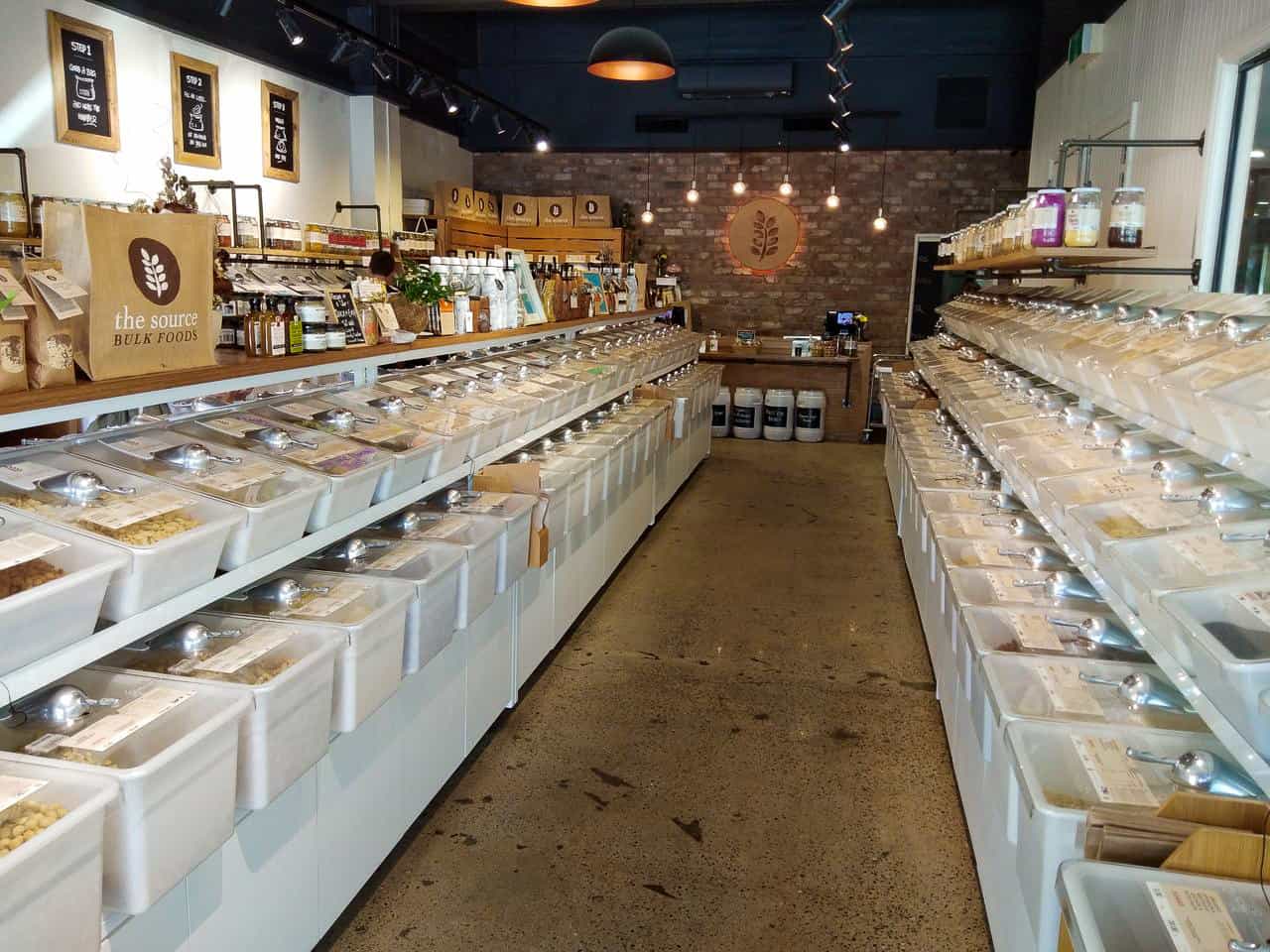 Whilst the Bulk Food Store allowed me to stock up plastic free, I think there's still some improvements they need to make.
I saw a lot of produce that was sourced from abroad when there's Australia alternatives. Also, sometimes the weight per kg is quite a bit pricier than at the supermarket. They're competing with the likes of Coles who can sell for much cheaper so many people won't be able to afford all their products.
Otherwise they're worth checking out if you're not already! I love my new bulk food ritual when I'm in Cairns.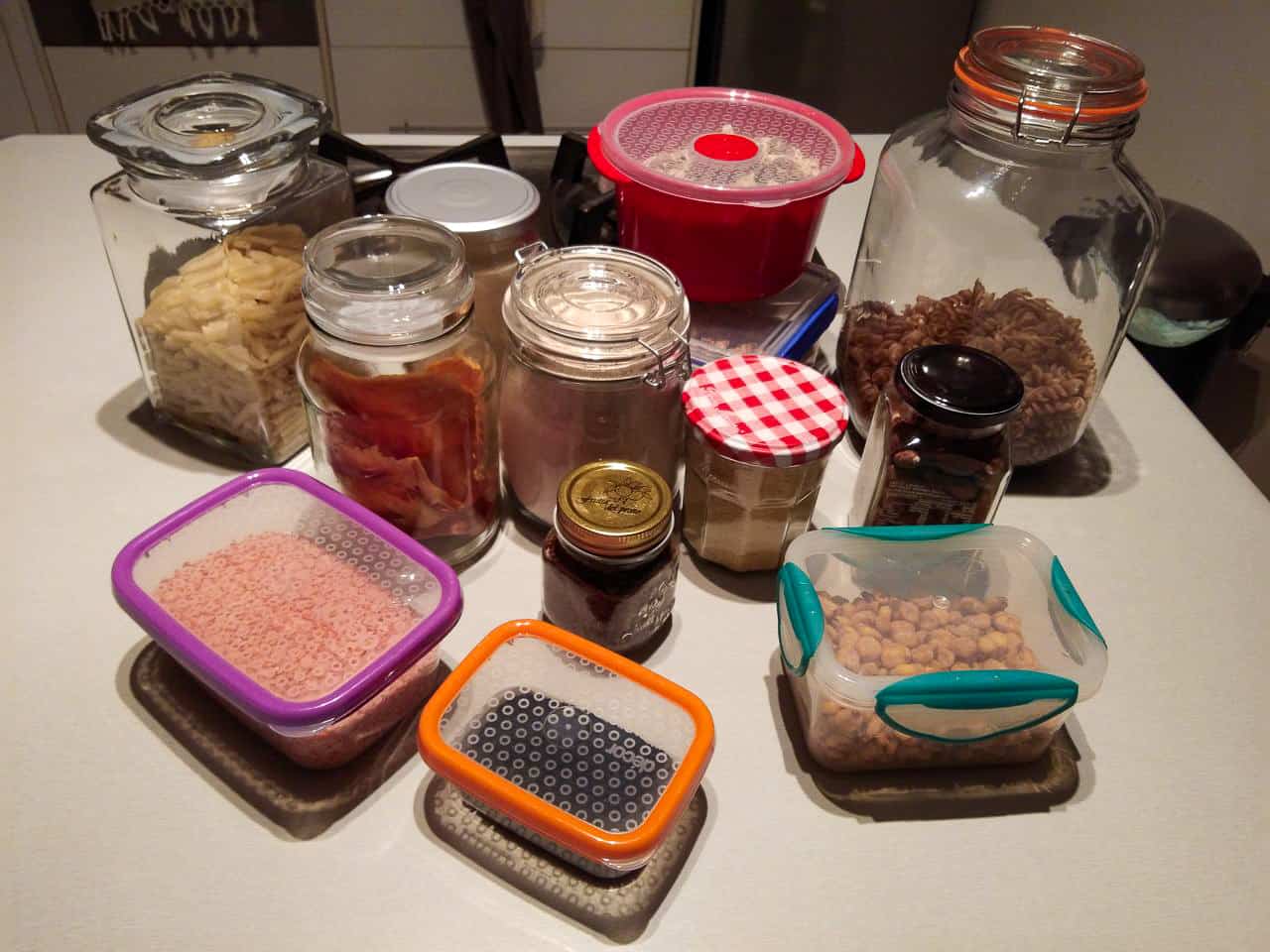 ---
4. Say "no".
When I lived in Southeast Asia, particularly Thailand, the most common answer is always yes. People there like to please you so much that they often don't know how to say "no". I'm similar too, I try to say yes whenever I can.
But I'm learning to say no if it means reducing plastic waste!
Scenario.
Me at the dentists.
Dentist: Here is a free cleaning pack with floss, a toothbrush and more! [note, the bag and all contents is made of plastic].
Me: No thank you.
Scenario 2.
Me at the mall.
Sales Promotion Person: Would you like to take a free sample?
Me: No, but thank you.
I also need to say no in my head a lot. For example if I'm at the supermarket and come across an item with plastic packaging and know that it also comes in a tin, jar or other, then I try to buy the non-plastic version.
Occasionally I wait to buy items elsewhere too like with cotton buds, so it can be purchased without the product and packaging containing any plastic.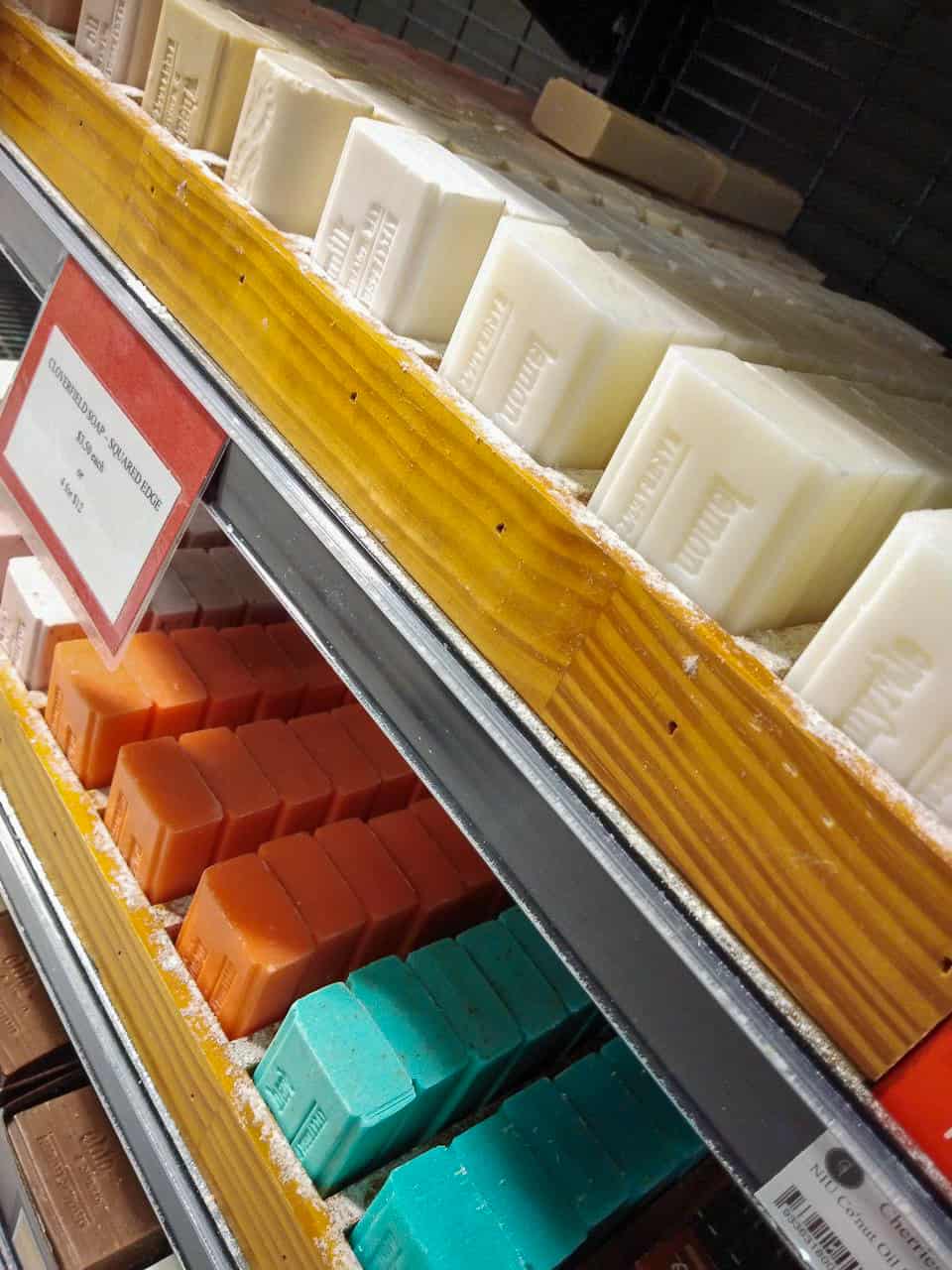 I still do buy food that comes in plastic packaging but far less than before. I was quite proud of myself in this week's shop because I bought only a quarter of what I usually purchase from Coles (as I fully utilised the markets, speciality stores and the bulk food shop) and very few items contained plastic.
---
5. Take a re-useable container to the butcher/fishmonger.
I did this for the first time in PFJ and I was so proud of myself, lol!
The idea of taking in my reusable container to the fishmonger always used to make me feel a bit stupid and annoying, but I think new habits such as this should become the new norm.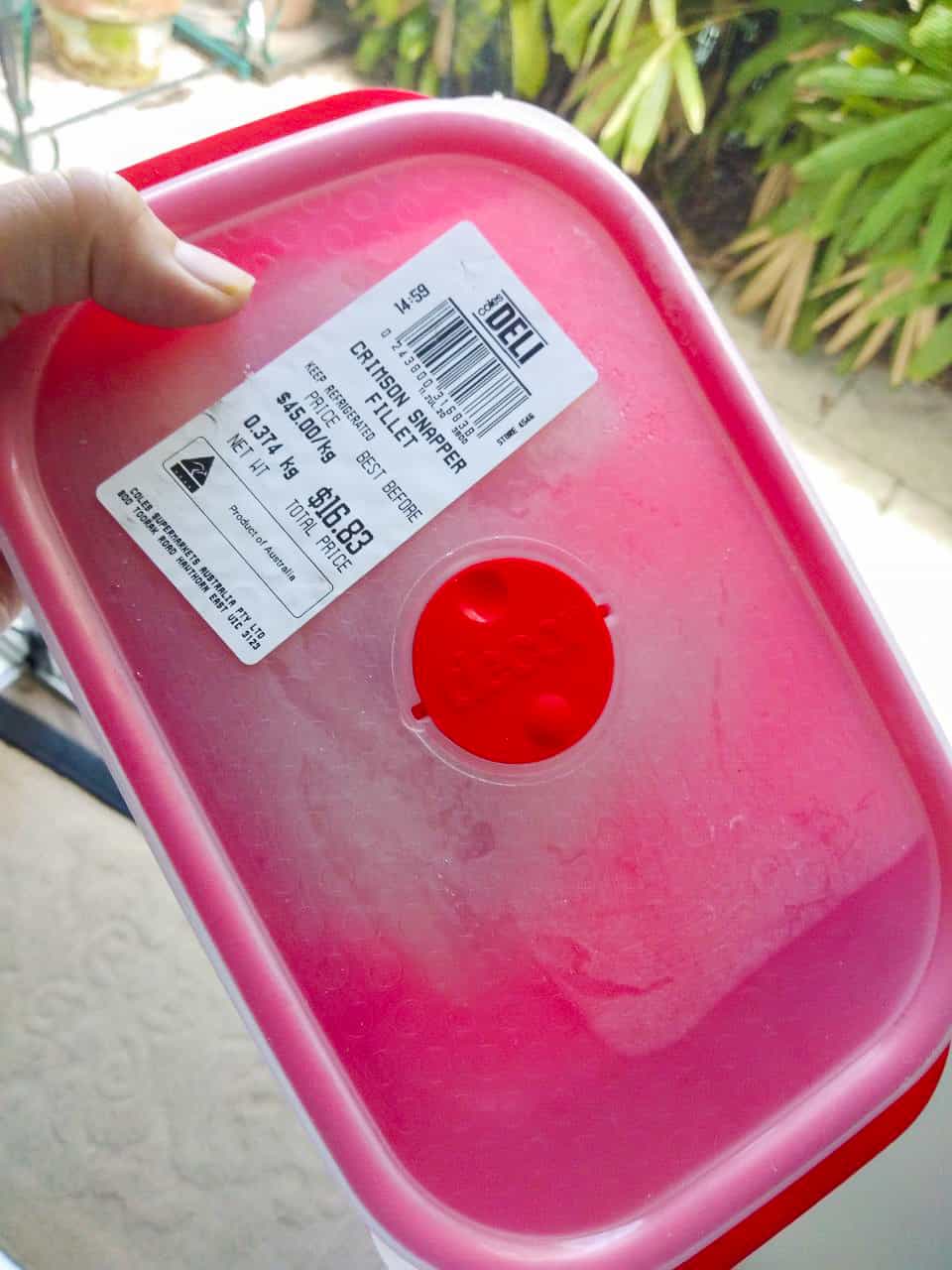 Am I stupid for wanting to improve the environment? No. Is it more of a hassle for the shop staff to do this for me? No.
You could tell the lady in Coles wasn't used to the request "please can you put my fish in here?" but she happily obliged. The next one was moody and didn't give me a chance to ask before she plonked it in a plastic bag.
Where possible I try to do it.
---
6. Re-useable food covers.
I first found these in a local store and thought they looked nifty, but they were $25! Golly. I had to say "no".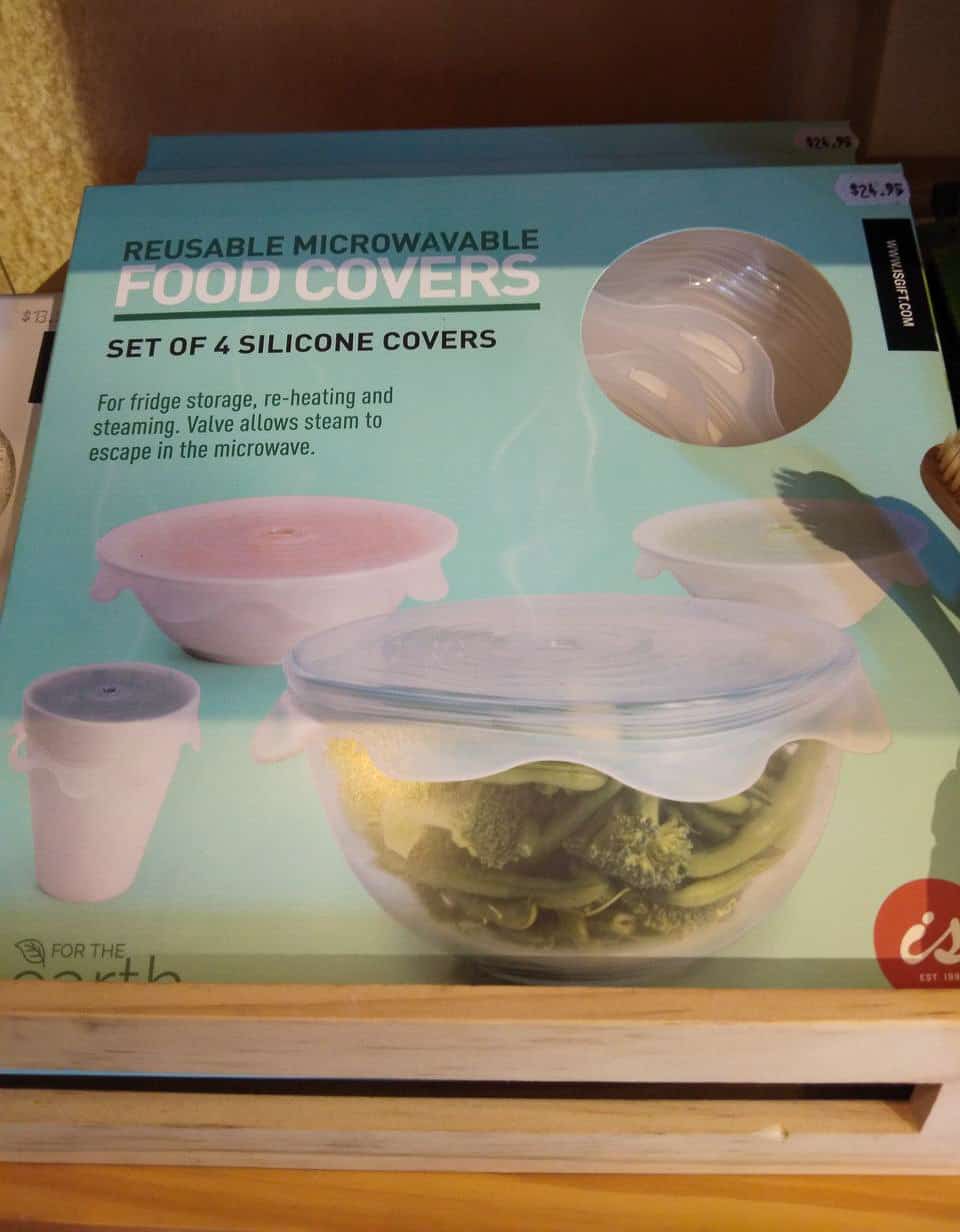 In fact, a lot of the reusable alternatives in the shop looked great but most were pretty pricey and I couldn't be sure if I liked them or not without using them.
Then I found the same item but cheaper elsewhere ($16), although at the time I still didn't buy it because the Sailor thought it was a waste of money!
"We don't need it to cover anything because we have Tupperware", he said. At the time I couldn't think of any scenarios where I needed it! He won.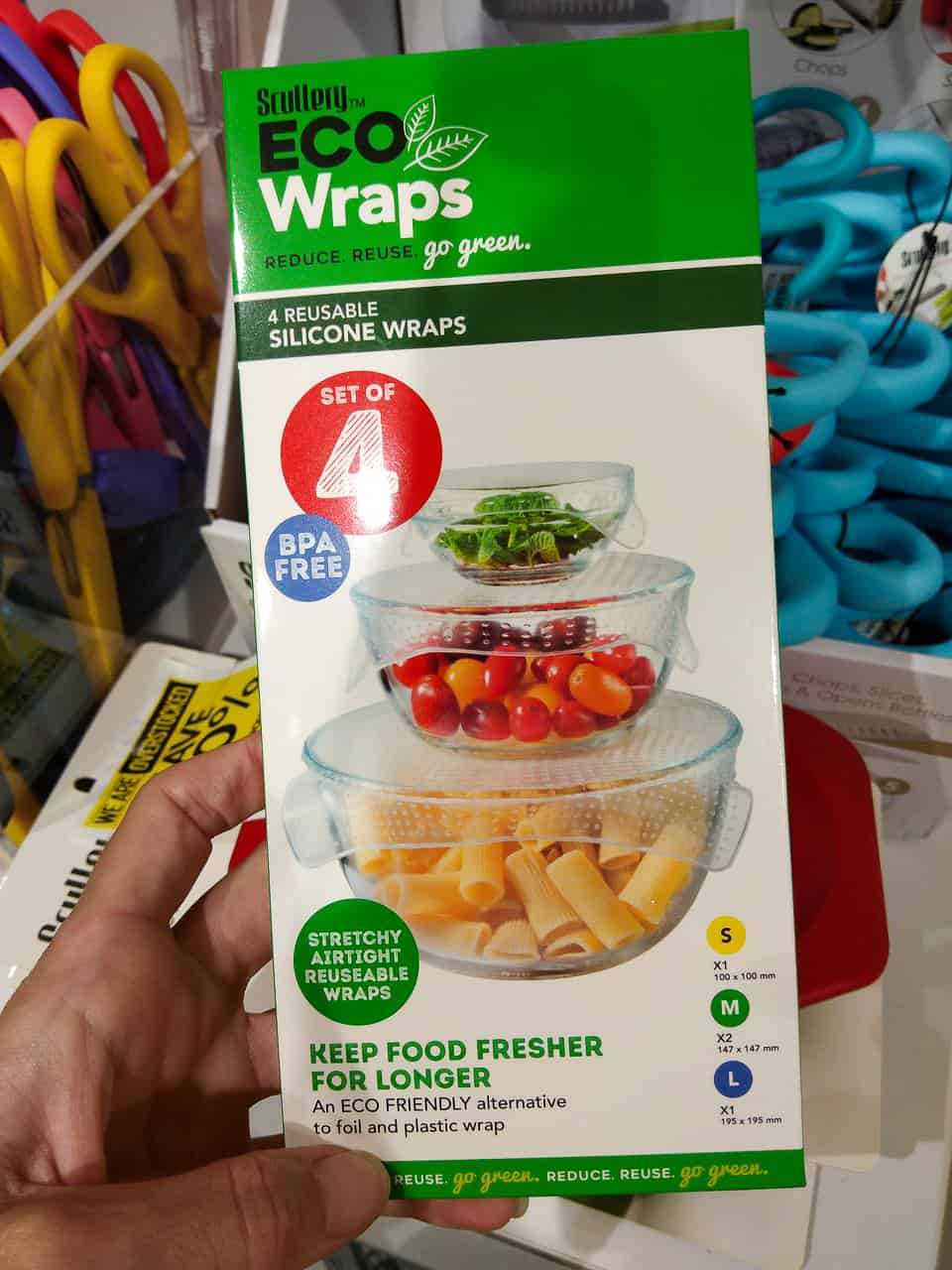 Then Plastic Free July came by and we were struggling to cover our bowls etc without cling film, and I didn't really want to use foil all the time. A plate worked well sometimes, or a simple dishcloth. But sometimes I needed something that'll prevent any air getting inside to keep food fresher for longer.
With these scenarios firmly presented to the Sailor, we brought these wraps! But he still wasn't convinced.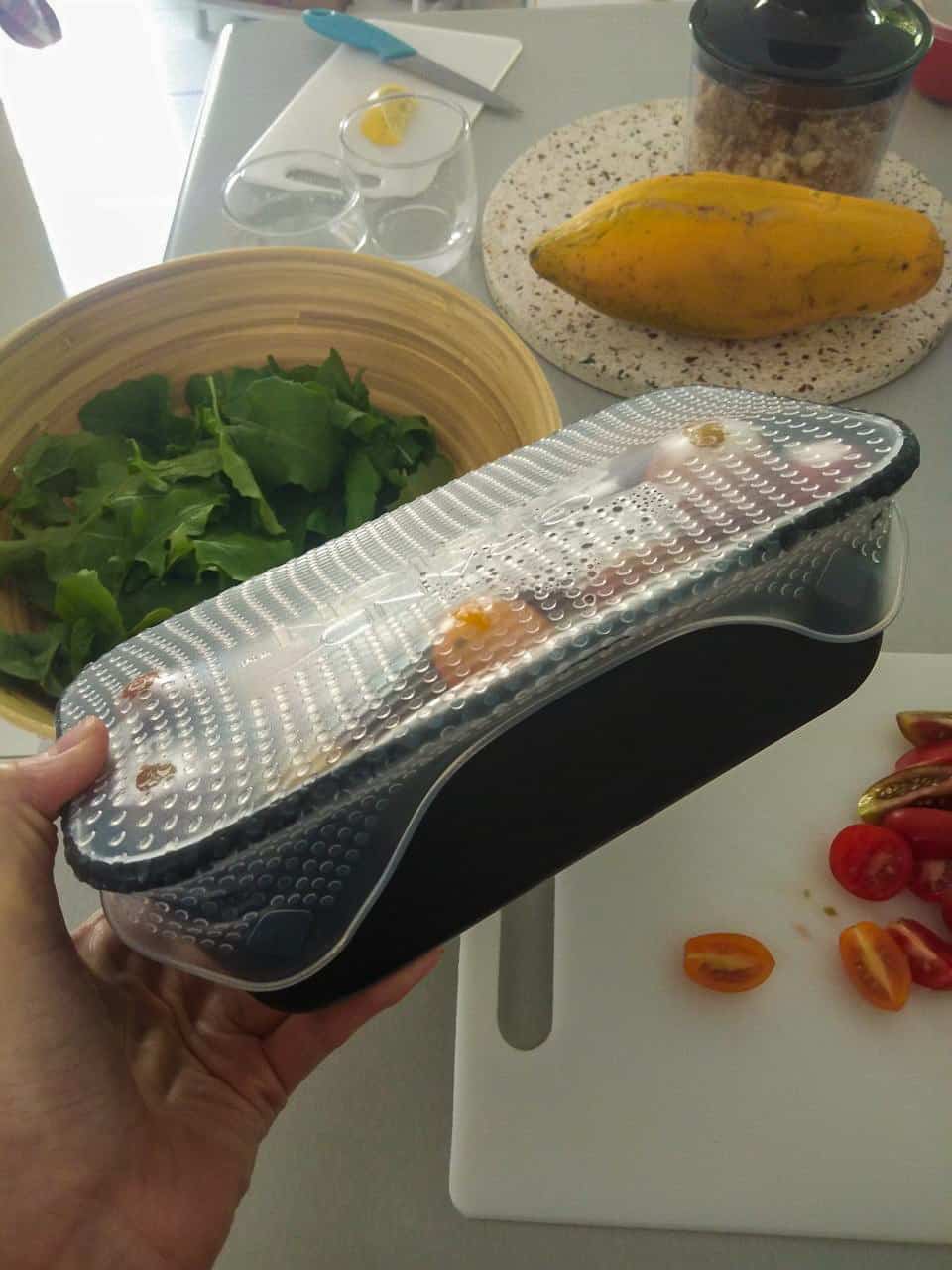 It wasn't until we got home and used them that he said, "okay, I have to admit, they're really handy. We could probably get another packet".
Me. 💪🏼 [insert 'told you so' look].
---
7. Sodastream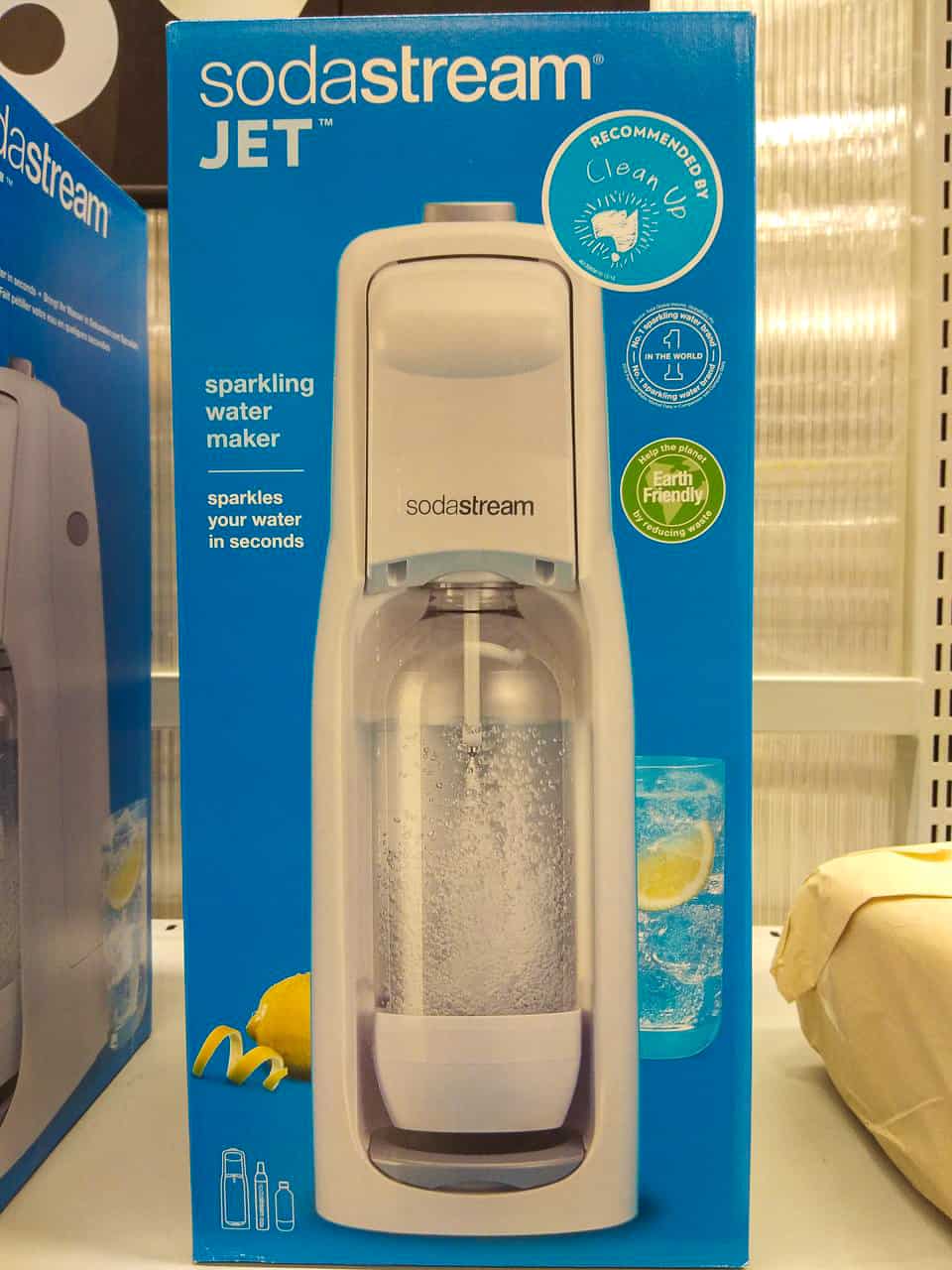 Here's another "investment" we made during Plastic Free July. Whilst we transitioned from plastic bottles of fizzy pop to glass bottles and then cans, to be better zero wasters we invested in a Sodastream.
We bought ours from Target and paid $70, but I think we've probably made our money back on it already!
Fizzy pop at a button has been one of the best purchases I've made this year.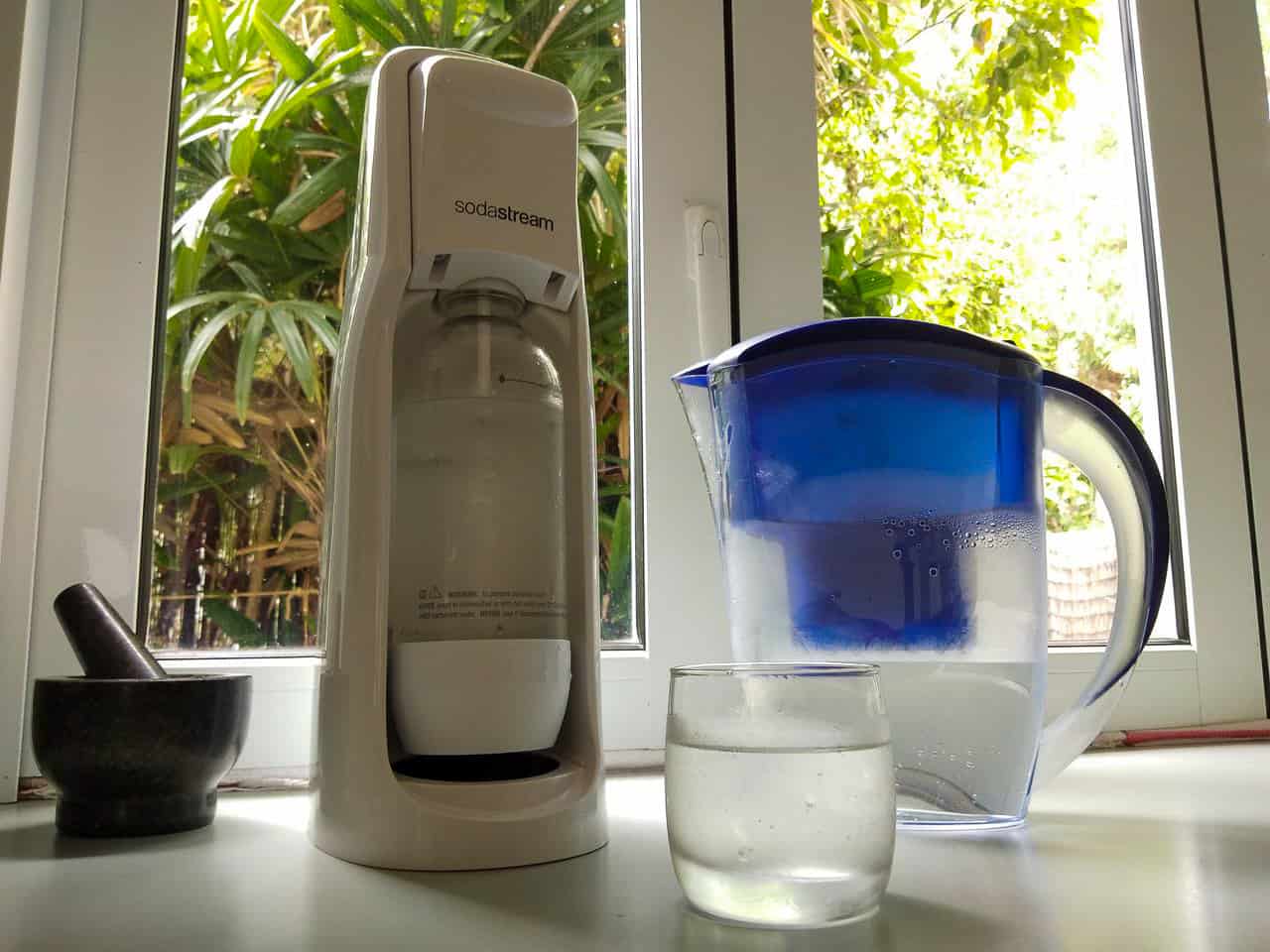 ---
8. Speciality stores.
When I was deprived of plastic I began seeking alternative ways to source food.
The bulk food store was one way, and speciality stores another.
Of course not all will have plastic free options, but they're often a little more flexible with you taking in containers etc. And you're supporting local rather than your money going to the supermarket; often the quality is superior too.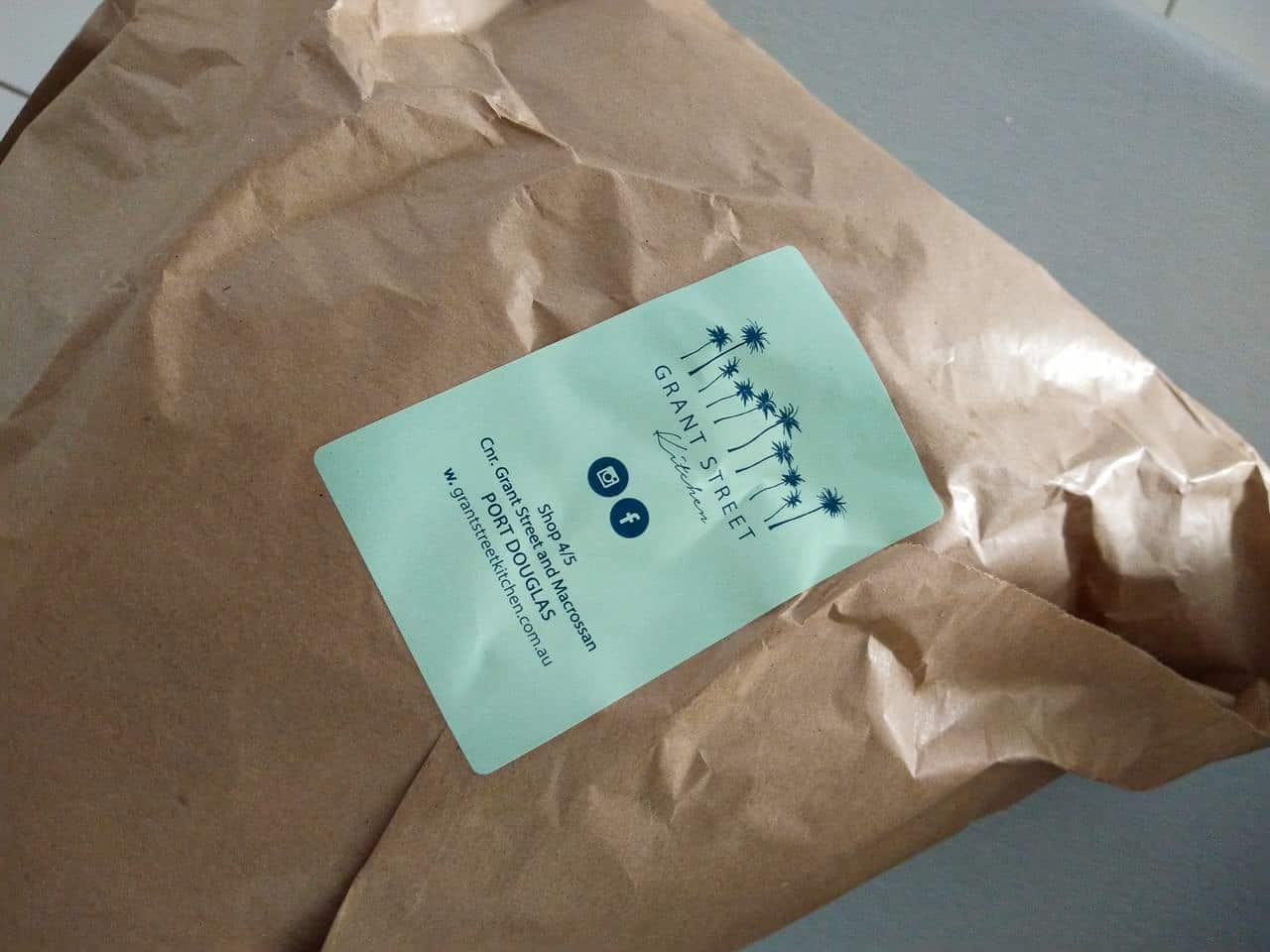 My local bakery has the best bread and pastries, all free of pointless plastic peep holes.
If I had a cheese shop nearby I'd go there too, and another option is to source directly from producers.
I considered buying pasta from my local Italian restaurant (I tried making it and can confirm I'm crap!) but it's pricier, so maybe this'll only be every now and again.
---
9. Beeswax wraps.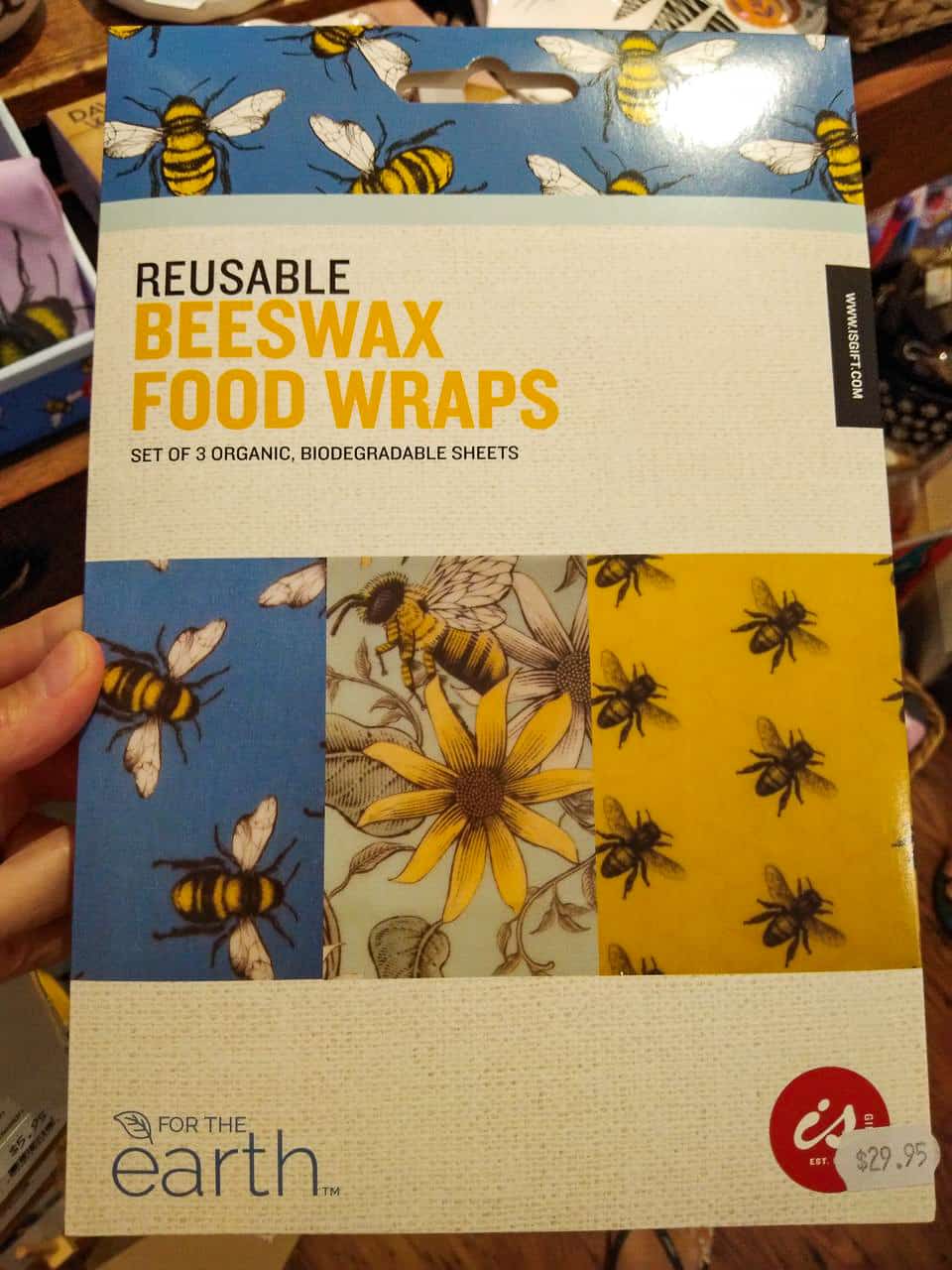 It's incredible some of the plastic-free alternatives on the market these days.
Beeswax strips are fully compostable and derived from natural ingredients. You can use them as an alternative to cling film to wrap around sandwiches, half-used fruit, to cover bowls etc. Once you're done just wash and reuse.
There are cheaper brands than the one pictured above like Eco Hive which cost $18 … you may need to shop around like I did.
---
10. Menstrual cup.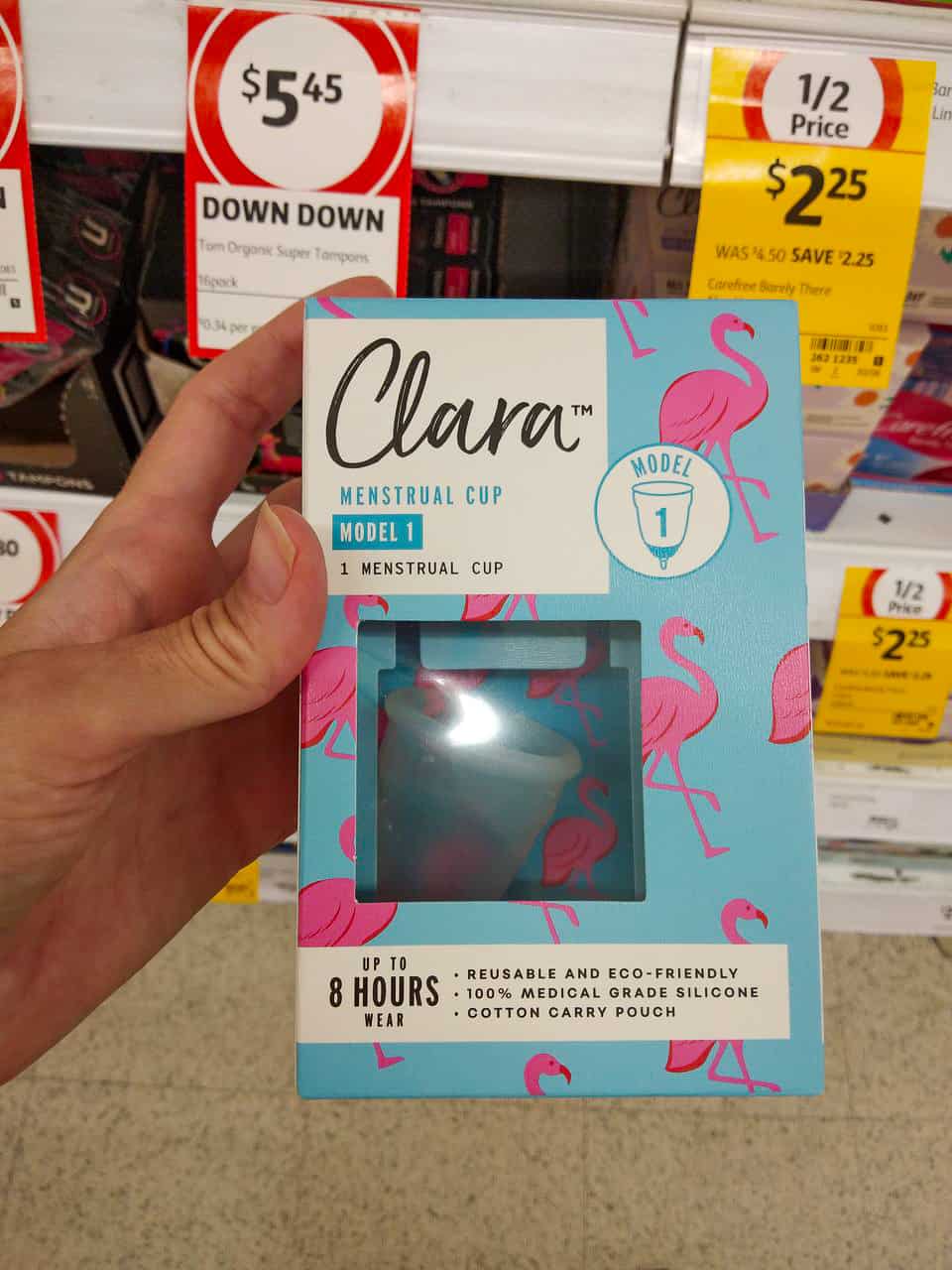 Menstrual cups have been on my radar for a while but I was always hesitant to buy one because it's an investment. At $40 a pop I don't even know if I like it or not yet!
I also wanted time to research them fully before choosing to buy one, and see whether it's okay to use for ladies who have an IUD.
If you're not sure what a menstrual cup is, it's a flexible silicone cup that catches blood instead of absorbing it. Once inserted, the rim creates a suction effect which allows it to sit snug against your vagina wall.
According to my favourite zero waster Kathryn Kellogg, it's been much more comfortable for her compared to tampons. She also says that she removes it far less than she would change a tampon (every 12 hours) and gets much less/virtually no leakage. There's also not the risk of TSS.
Whilst it's $40 initially (or $35 in Chemist Warehouse), it should last for years which'll save more that amount many times over. Common brands near me are Clara and Moxie, but other popular ones elsewhere are DivaCup, Blossom and Lunette.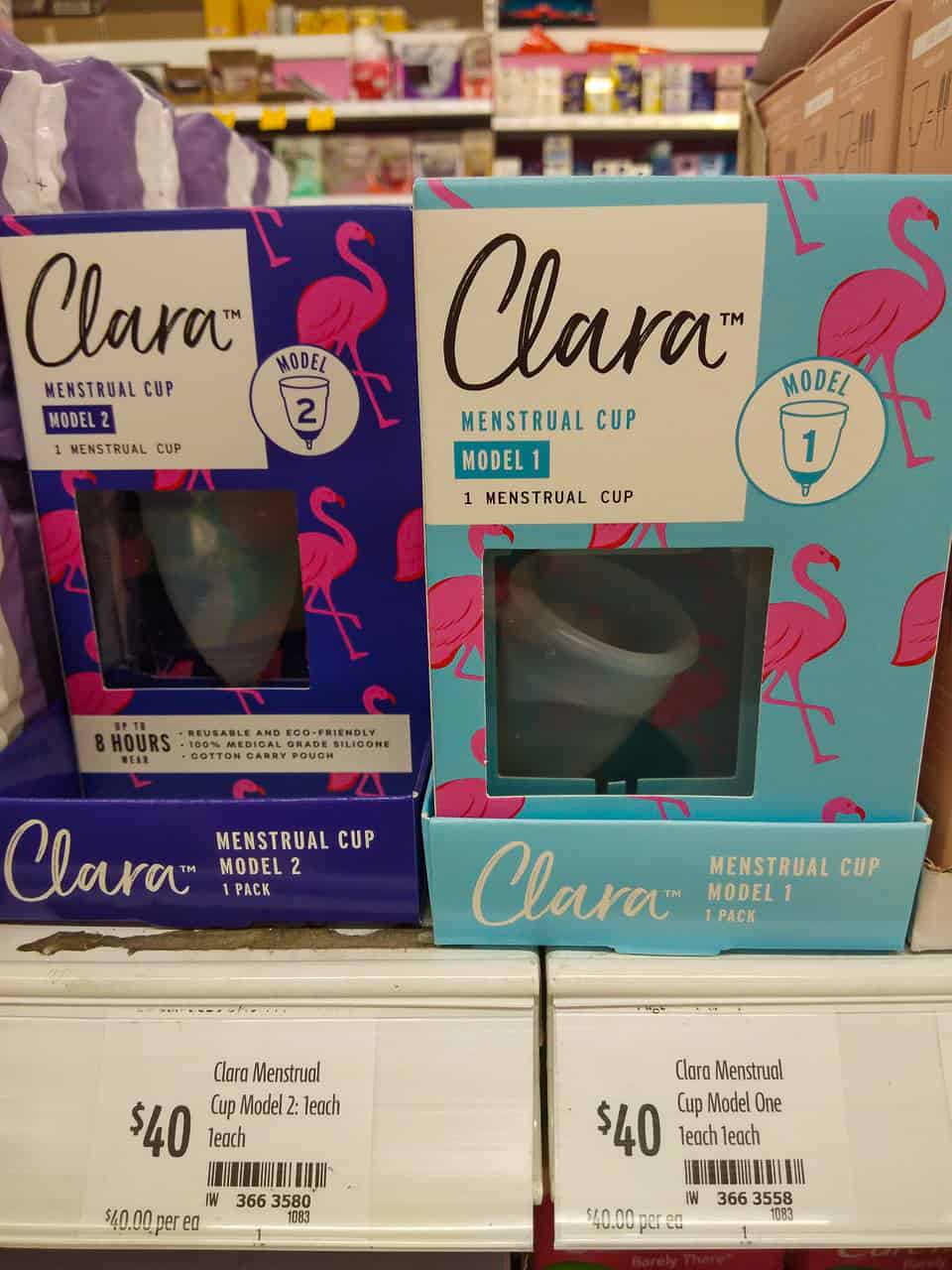 Now I don't think I'm alone when I say I f***ing hate periods! So I'm really keen to try this product.
However, because I have IUD I'm a bit more hesitant.
After researching whether it's safe for ladies that have it, I found out that IUD *expulsion happens 17% of the time for ladies who use the cup, and between 0.5% and 5% of the time for those that don't, which is usually this is within the first 3 months of insertion (*where the IUD is pushed out of it's ideal location at the top of the uterus).
A doctor was interviewed on PutACupInIt where she spoke about why this may happen. She said factors include :
how long the IUD strings are – longer strings are more easily tugged at, so it's worth feeling around first to see where they're placed. (They can always be trimmed by your gynaecologist).
how you insert & remove the cup – when removing the cup it's said that you need to break the seal/suction first before moving it out by pinching the bottom of the cup.
Ideally the IUD strings will sit above or inside the cup and wont be affected by removal. However sometimes the cup is pinched too close to the top which may tug at the strings, causing expulsion.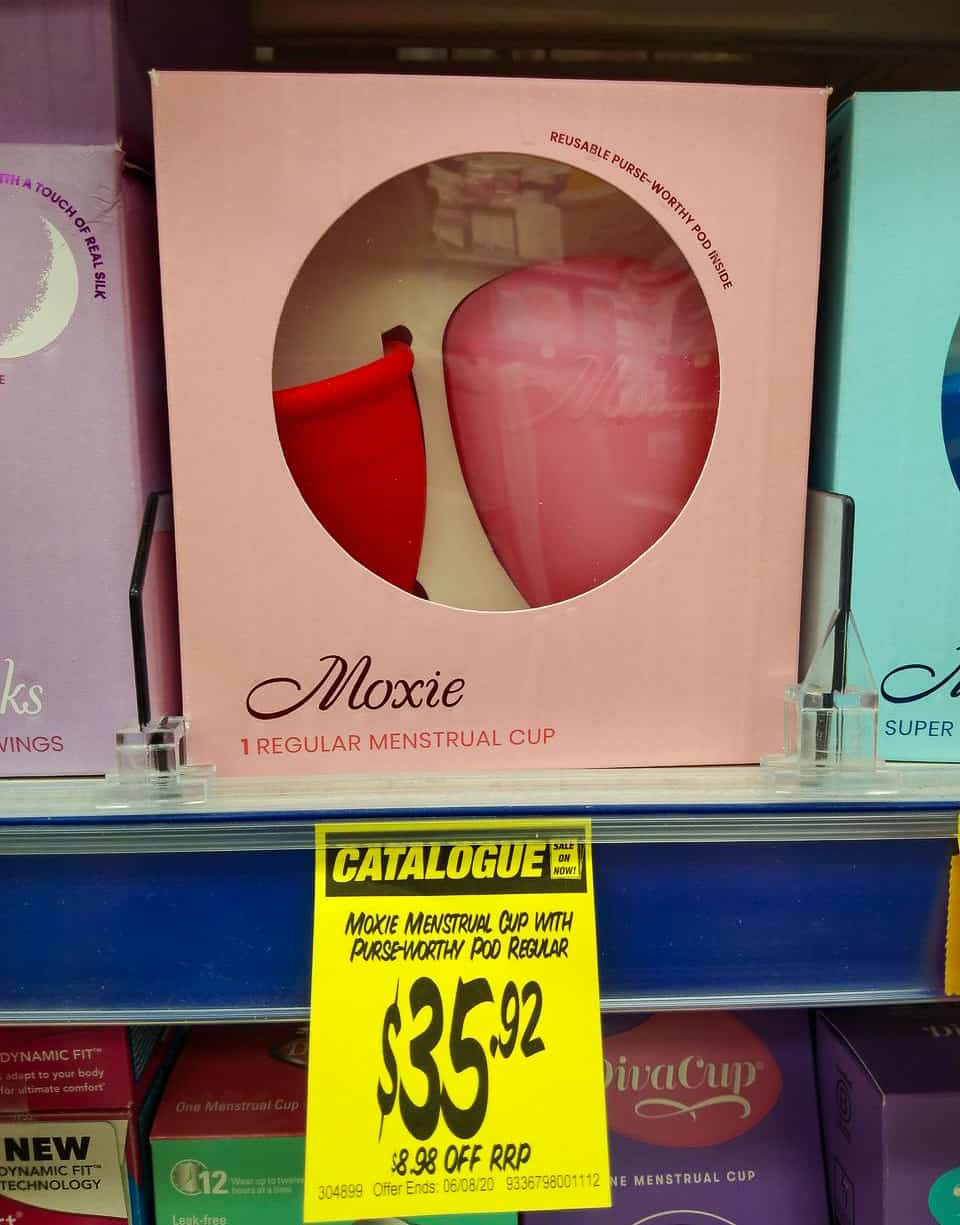 I've research the cup enough to decide that it seems like a worthwhile investment, and I'm keen to give it a go despite having an IUD. I'll update this post once I've tried it.
For now though, I'm using 100% cotton tampons that are free from synthetics.
If you've used the cup before I'd love to hear your feedback, particularly if you have an IUD too!
* * *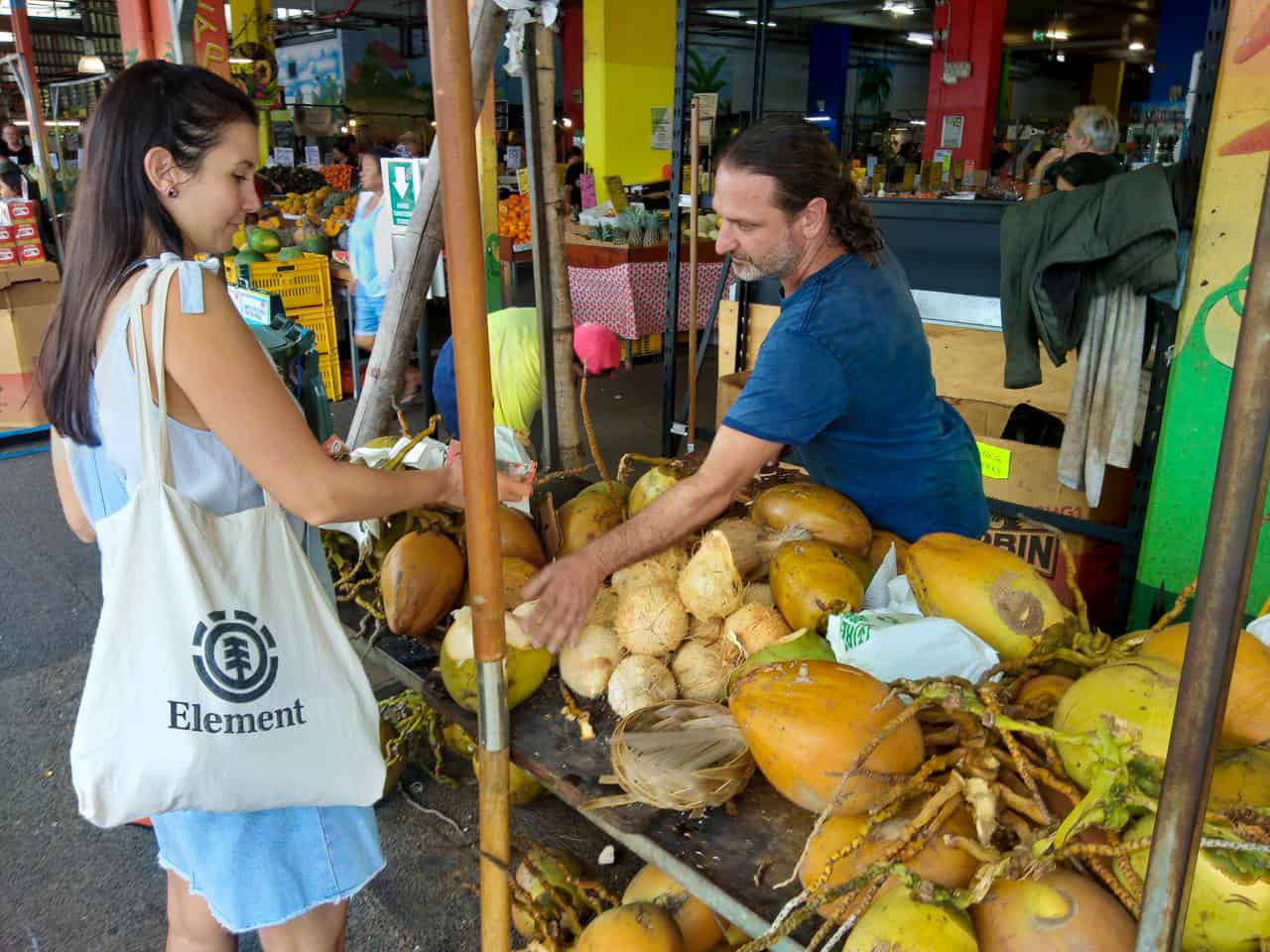 As I've been trying to reduce my plastic waste for a few months now, a lot of these habits were natural next steps.
It's taken a while to get there and I'm still moons away from being perfect! But as my favourite zero-waster Kathryn Kellogg likes to say, it's not about perfection, it's about making better choices.
Last month opened up my eyes to alternative ways to "consume" and now I'm more thoughtful before I buy something.
I hope this article gave you a few ideas on how to reduce your plastic consumption or an insight into my journey. If you participated in Plastic Free July too or tried to reduce your consumption, I'd love to hear how you got on!
XOXO