You may not presume that a Muslim majority country like Malaysia would house so many fabulous speakeasies in its capital, but you'd be wrong. In Kuala Lumpur, pretty much anything goes and the cocktail scene here is burgeoning.
I've had heaps of fun venturing to secret bars in KL over the past two years. Unlike your regular rooftop bar (huc hum, Helipad) they're generally less commercial, more intimate and serve much better cocktails. Plus, there's something quite thrilling about finding and drinking somewhere hidden. It's a bit like geocaching, but with the added bonus of a drink at the end.
This article will bring you a list of the top speakeasies in KL, as well as some awesome cocktail bars! 🙌
But what is a speakeasy?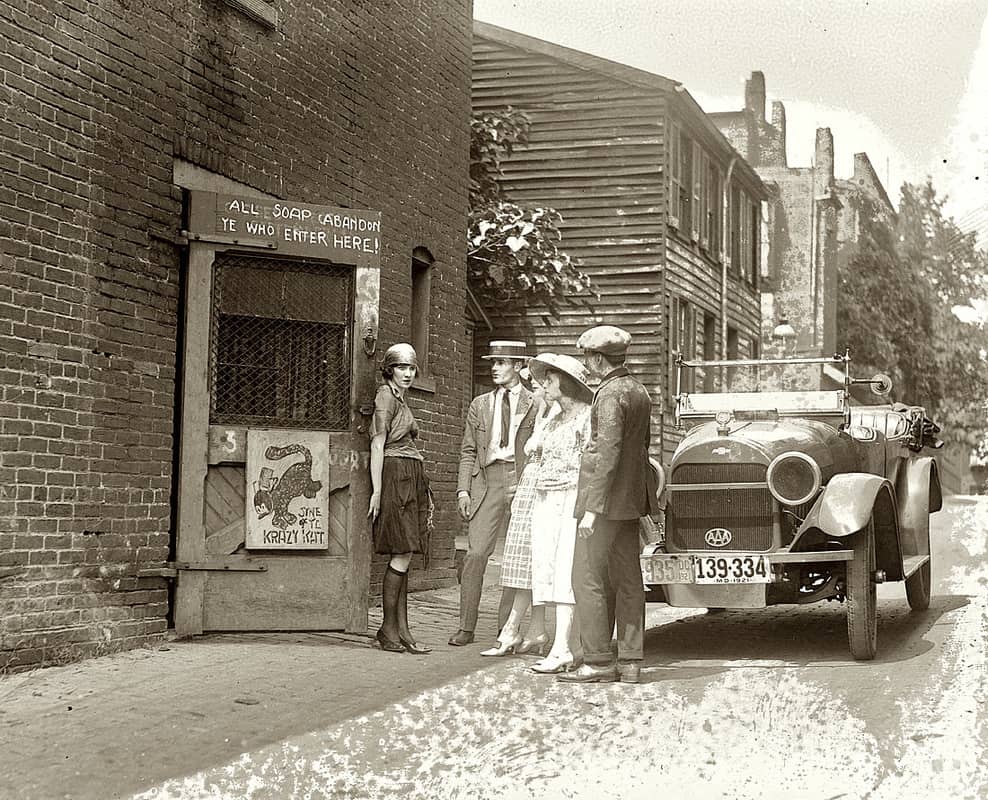 Born in prohibition America (1920-1933), they were once small, illicit drinking houses that would only be known by a select few. Venues ranged from dingy basements and backrooms, to snazzy clubs with jazz bands and ballroom dance floors.
To prevent from getting found out, they would have no signage, a decoy at the entrance and you would need a special password to get in.
Often, they sold some form of cocktail, usually bathtub gin (poor quality, homemade gin that was watered down in the bathtub as bottles were too big for the kitchen sink) or moonshine (illegally distilled, homemade high-proof whiskey) that were mixed with bitters, juice, sugar and fruit garnishes to mask the bad taste of these spirits.
Speakeasies today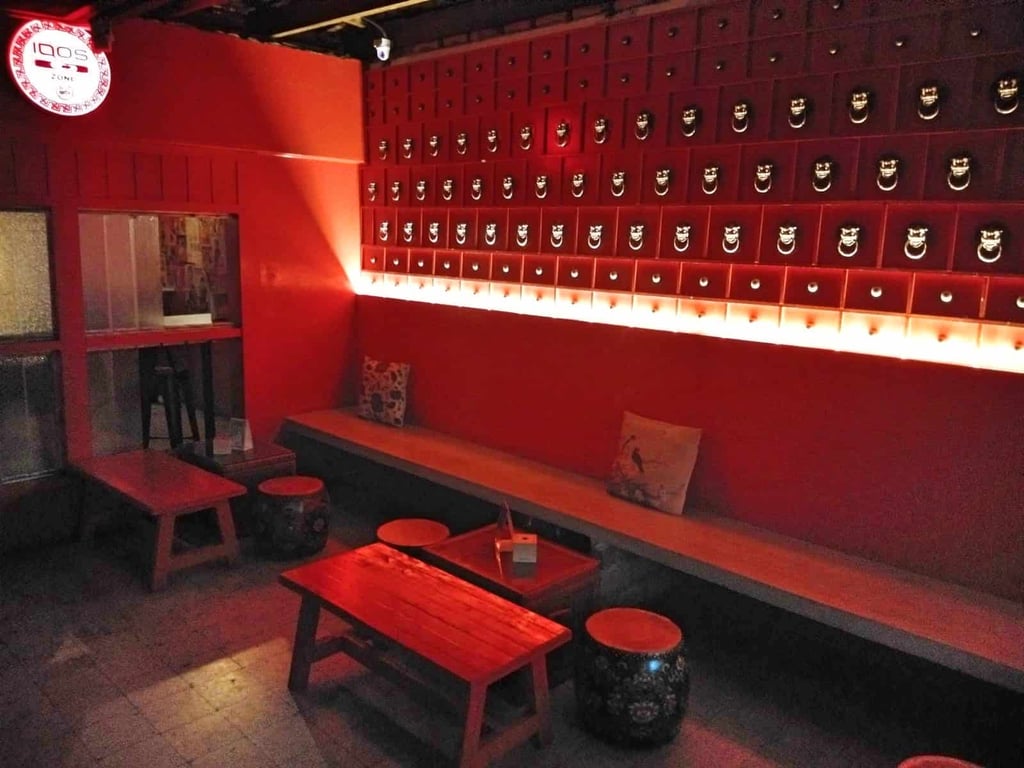 Modern day speakeasies should be modelled on the original concept, with a covert entrance that is unnamed and inconspicuous. They should also offer a predominantly cocktail menu, not serve bottled drinks (as these were once too obvious to mask) and be dimly lit.
Whilst in the twenty-tens they're not exclusively 'word of mouth' watering holes (the internet has killed anonymity) most can be found online through Facebook pages or websites, and articles such as this. But hey, I'm sure if the web existed during prohibition, then Al Capone himself would have utilised it for illegal operations. 😉
Top 7 Speakeasies in Kuala Lumpur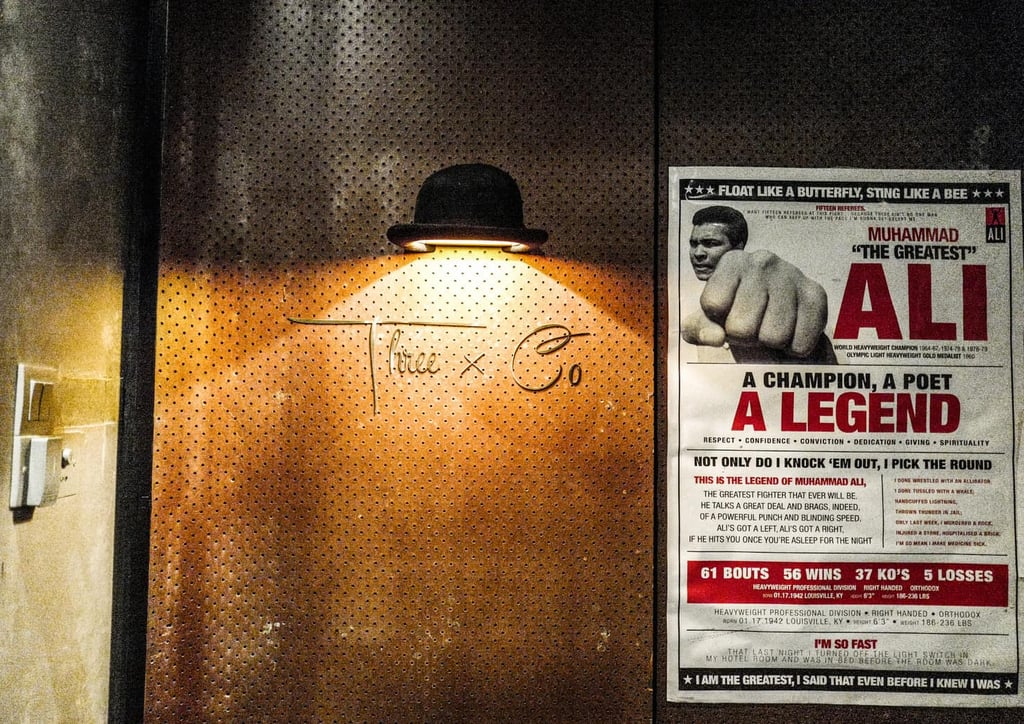 ---
P&C Cocktail Bar
Location: Sri Hartamas
As a KL newbie two years ago, this was the first secret bar that a friend introduced me to. Located inside a container, left of the now closed 'Bricks and Barrels' pub, you'd easily walk by and not pay any attention to it.
Inconspicuous facade: 🙈🙈🙈🙈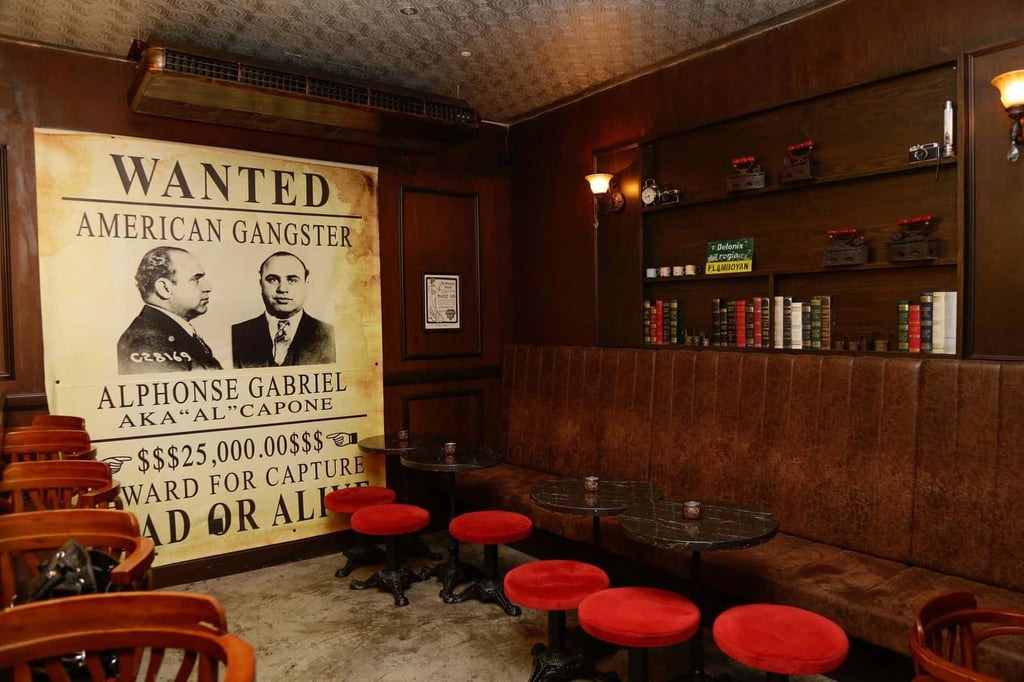 It has an omakase concept (Japanese for 'I'll leave it up to you') so there's no drinks menu. Instead, you get a tick-list card to select your preferred liquor and flavours. Then the bartender whips you up something special. All the drinks I had here were well balanced and innovative.
Note: During busier times on the weekends, you may need to stand at the bar and wait for a seat but the bartenders are helpful to accommodate.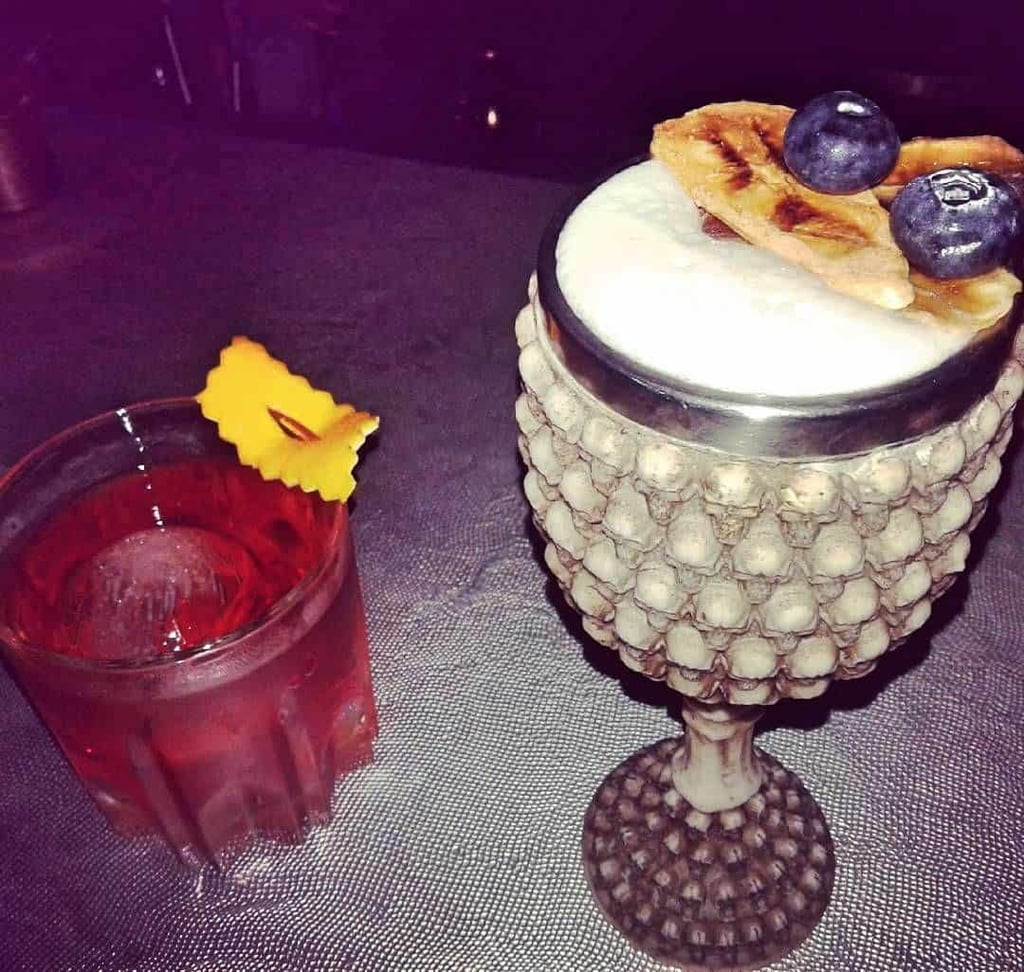 ---
The Vault
Location: Sri Hartamas
Sitting within a square of low-key restaurants, it's not an obvious entry door from the street but there's a sign just inside. Head upstairs to the vault door and you've arrived.
Inconspicuous facade: 🙈🙈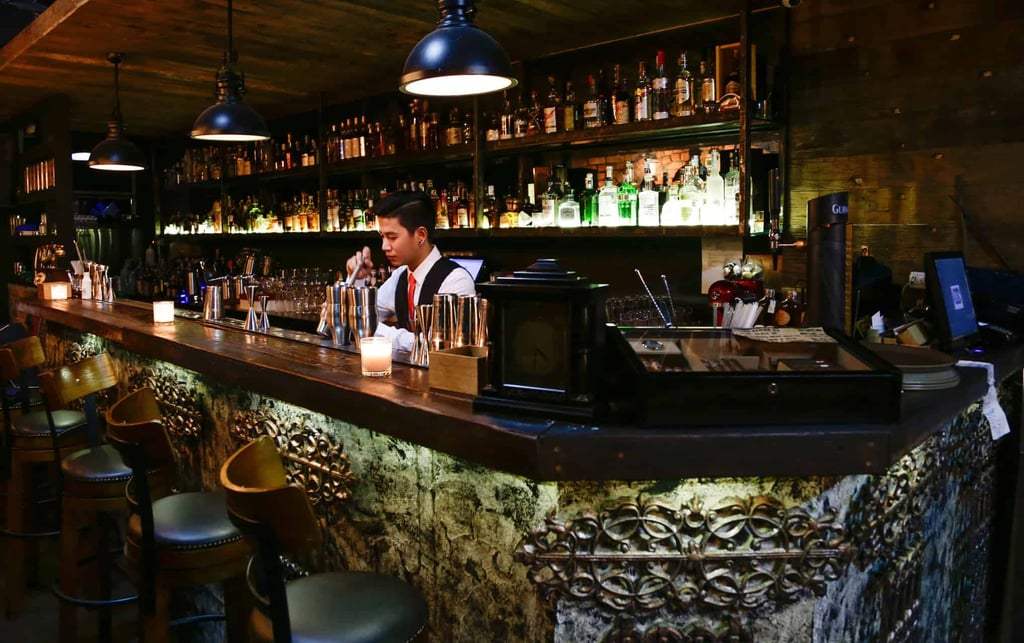 My favourite time to come here is between 6-8, before it starts to get busy. Take a seat at the bar and watch the bartenders work their magic.
They have a great selection of cocktails and spirits, with my favourite being the Asa Akira: Kraken Rum, Antica Formula Rossa, Becherovka (a Czech herb liquor), Cherry Heering.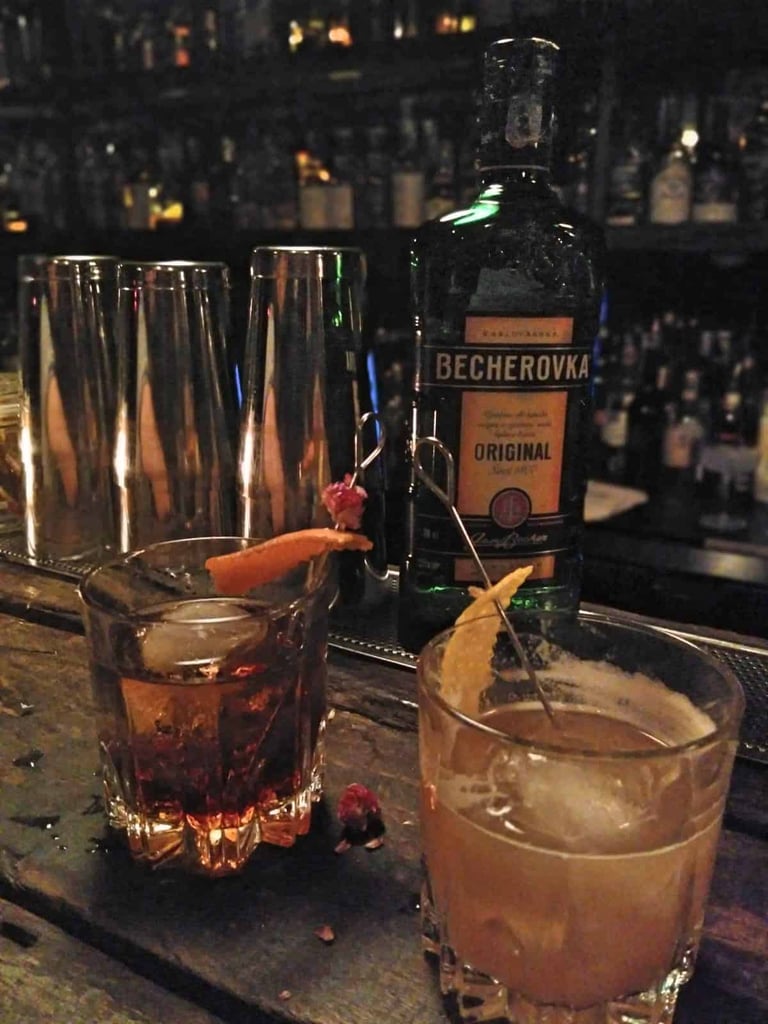 Although I lived in Prague for two years, I've never seen Becherovka in a cocktail. It was highly nostalgic and worked really well within a mixed drink.
(I've been here after 10pm on a Friday and it was completely packed with a DJ. Visit early evening or try a weekday if you want something more quiet.)
---
The Pawn Room
Location: TTDI
This is one of my favourites on the list and finding it was a tricky task. Thankfully there's always a local willing to guide you in the right direction (cheers dude at the fruit & veg shop downstairs!)
Head through the door with '2nd Floor' written on it. Then go up to the second floor (passing the restaurant called '2nd Floor' on the first floor..confusing!) Go through the iron gate and try to work out where the entrance door is 🧐
(I nearly walked back down when I got to the iron gate!)
Inconspicuous facade: 🙈🙈🙈🙈🙈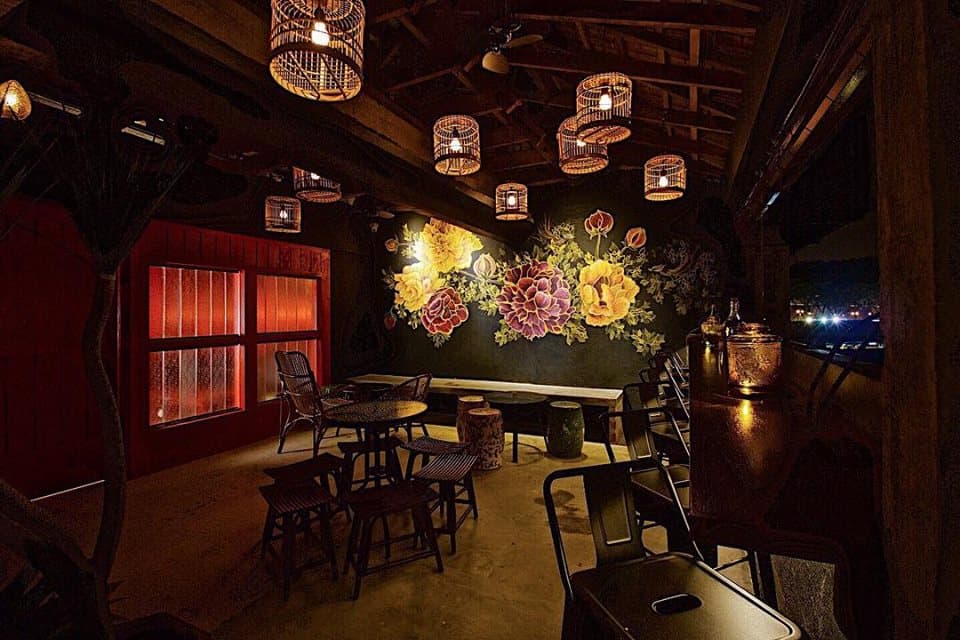 This place really opens up and there are multiple cosy areas to chill. It's been designed to resemble an old Chinese pawn shop and is reminiscent of Shanghai in the 1930s.
We got here early (at 6:00pm) and it was nice and quiet. The Sailor opted for a negroni whilst I went for a rum based omakase treat, complete with a large round ice cube and simple garnish. Both cocktails were perfectly crafted and well balanced.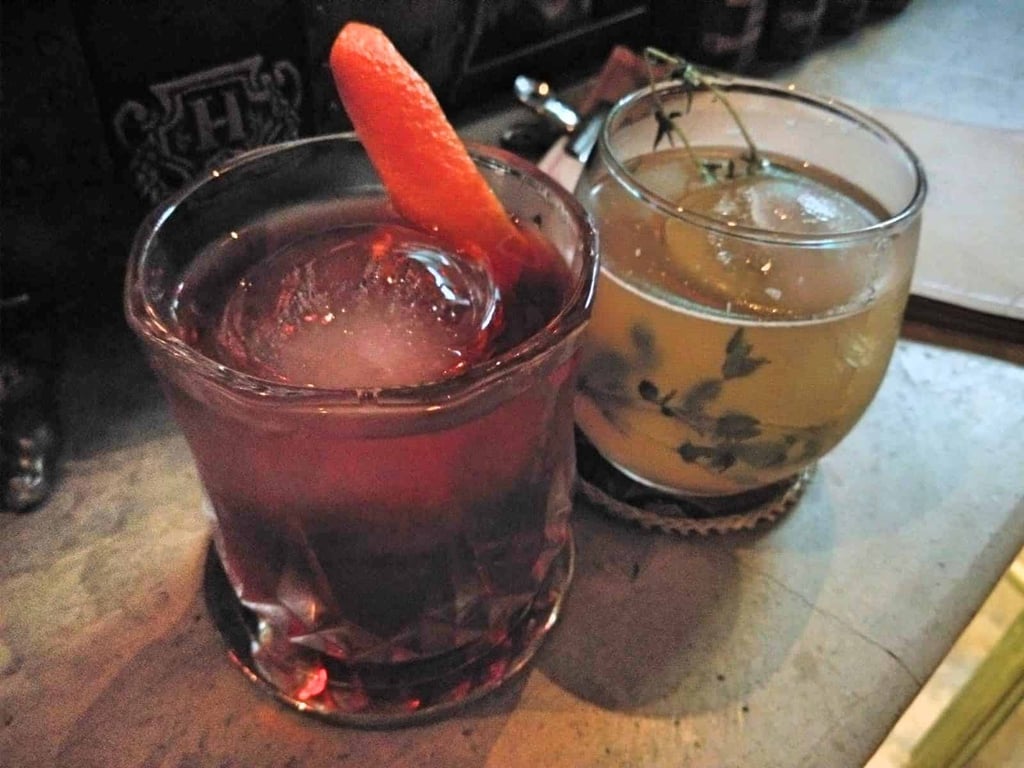 ---
The Attic Bar
Location: Chinatown
This was another that was quite hard to find (I needed to ask for directions!)
At the street level, press the buzzer to gain entry to 'The Travel Hub guest house.' Go up the first flight of stairs to reach their reception, then turn right and left to the windy stairs. Go up 3 floors until you reach the top and voila.
Inconspicuous facade: 🙈🙈🙈🙈🙈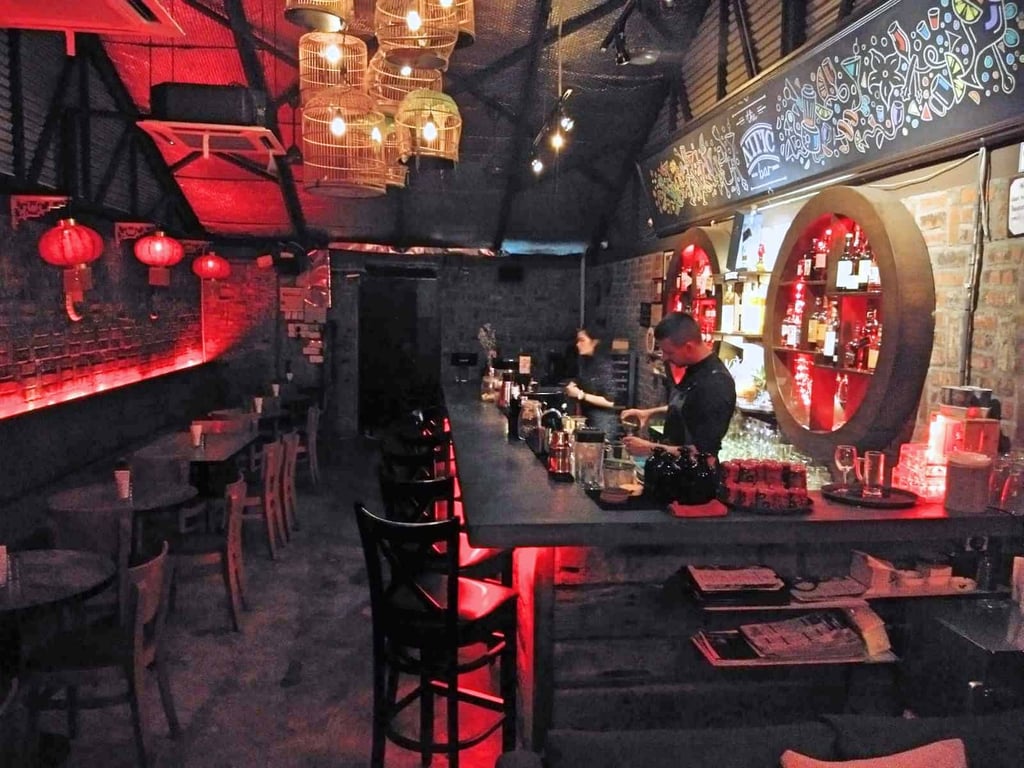 The added bonus of this place is that they have a rooftop. It offers a low-key KL view, but it's nice to drink al-fresco during a sunset minus the hefty crowds that other rooftop bars attract.
They have beers on tap and a decent selection of classic cocktails as well as those with a twist.
The Attic Bar have also partnered up with DOP Italian Concept to serve up simple light bites, pastas and pizzas. The arancini balls are a must.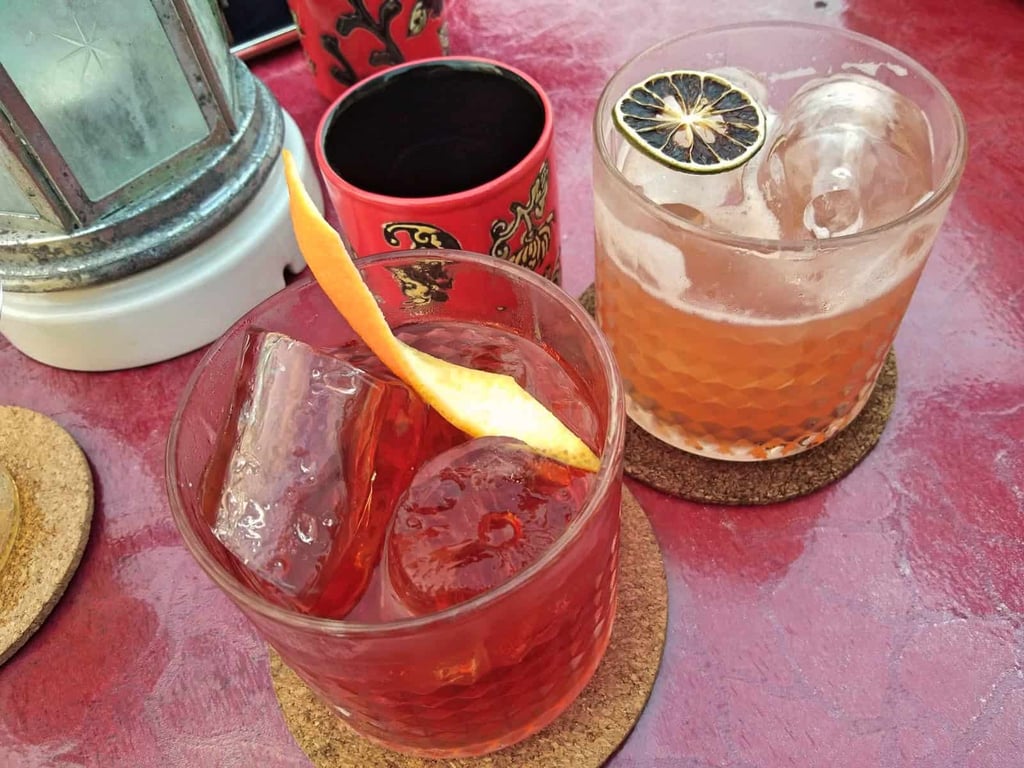 ---
PS150
Location: Chinatown
Inconspicuous facade: 🙈🙈
These guys don't call themselves a speakeasy but most patrons do. From the front, the entrance is filled with toy shop paraphernalia and a sign saying 'Cheng And Huang Toys and Co'.
But there are three giveaways that something more than dolls and toy cars lay within. 1. The bouncer/no flip-flops checker at the door. 2. The mildly penetrating music. 3. The unfussy painted wooden plank bearing the name PS150 that's propped discreetly on the right wall.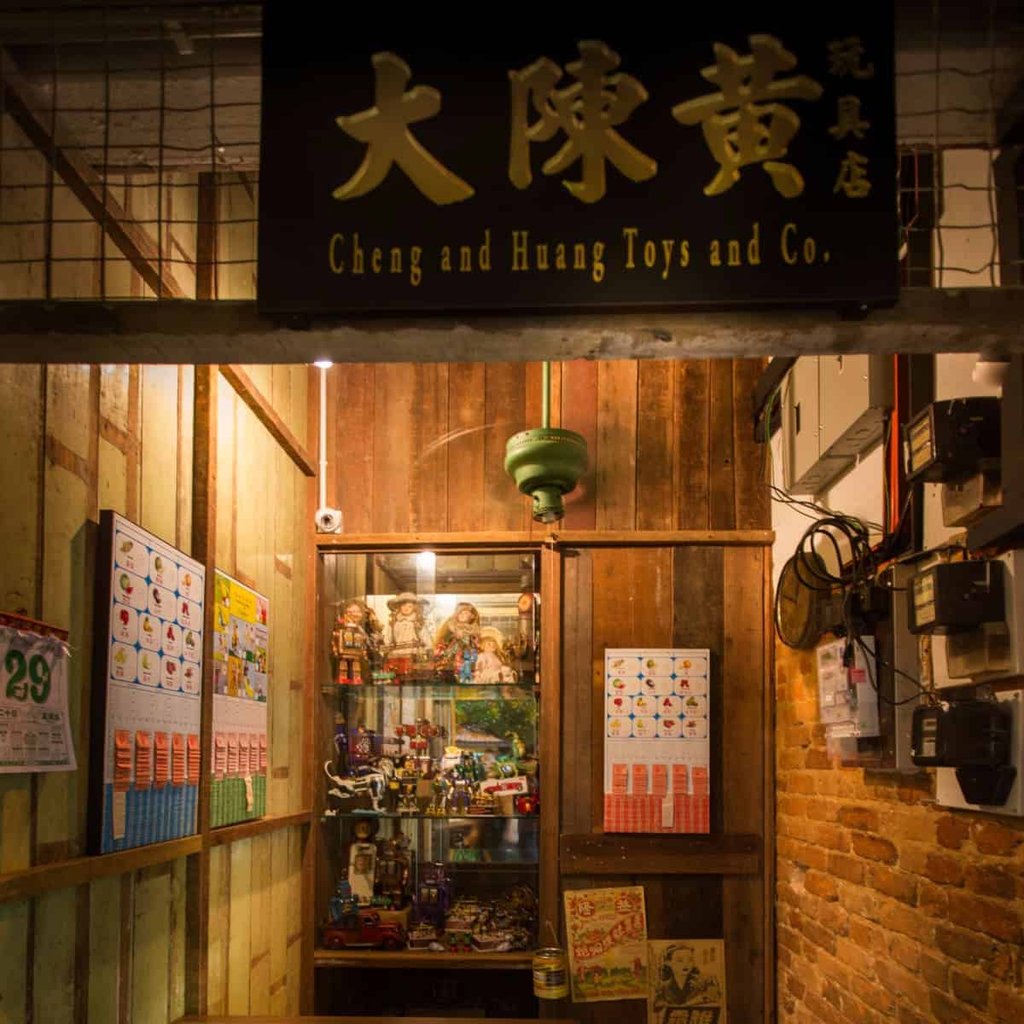 PS150 is another one of our top picks because of its atmosphere. The space is cosy, dimly lit and intimate. Although it fills out on the weekend, it has a great buzz without being annoyingly packed or loud.
The bar is split into 3 sections: The red Opium Den with intimate booths; the airy outdoor courtyard and the Main bar which has retained much of its pre-war character.
We always opted for classic negronis but the menu is extensive and covers 5 distinct eras.
(Tip: Book if you wish for a seat at weekends, otherwise you can stand at the bar.)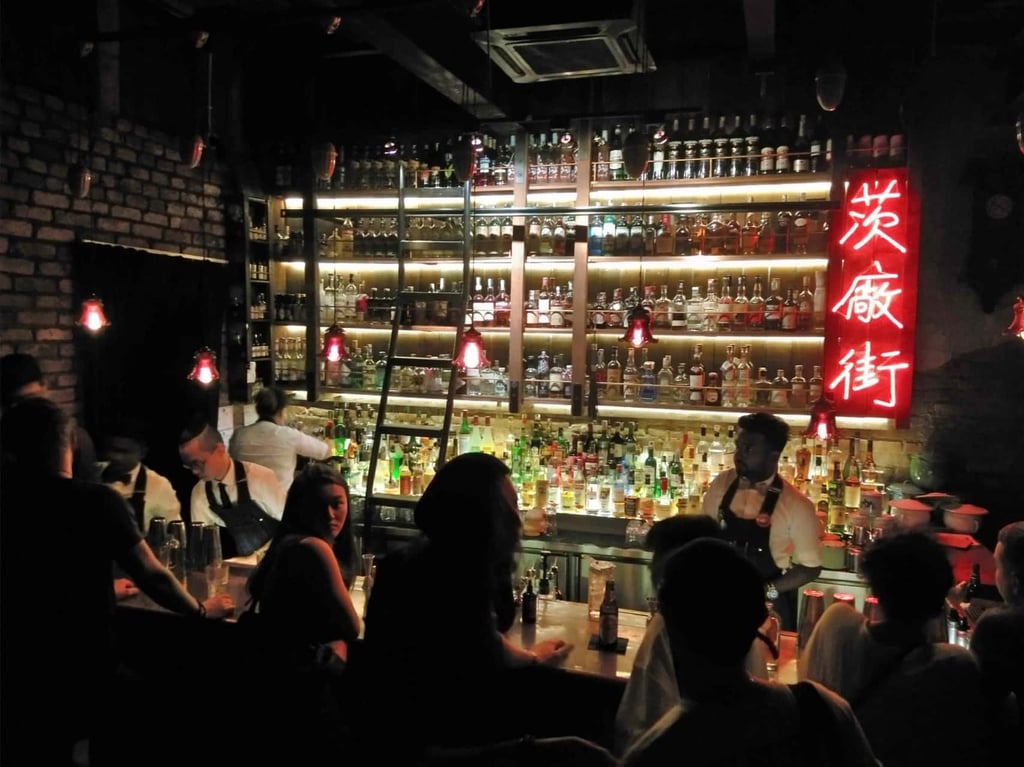 ---
Three X Co
Location: Bangsar Shopping Center
Inconspicuous facade: 🙈🙈🙈
It's not everyday you come across a speakeasy in a bustling shopping center, which makes this one an interesting find.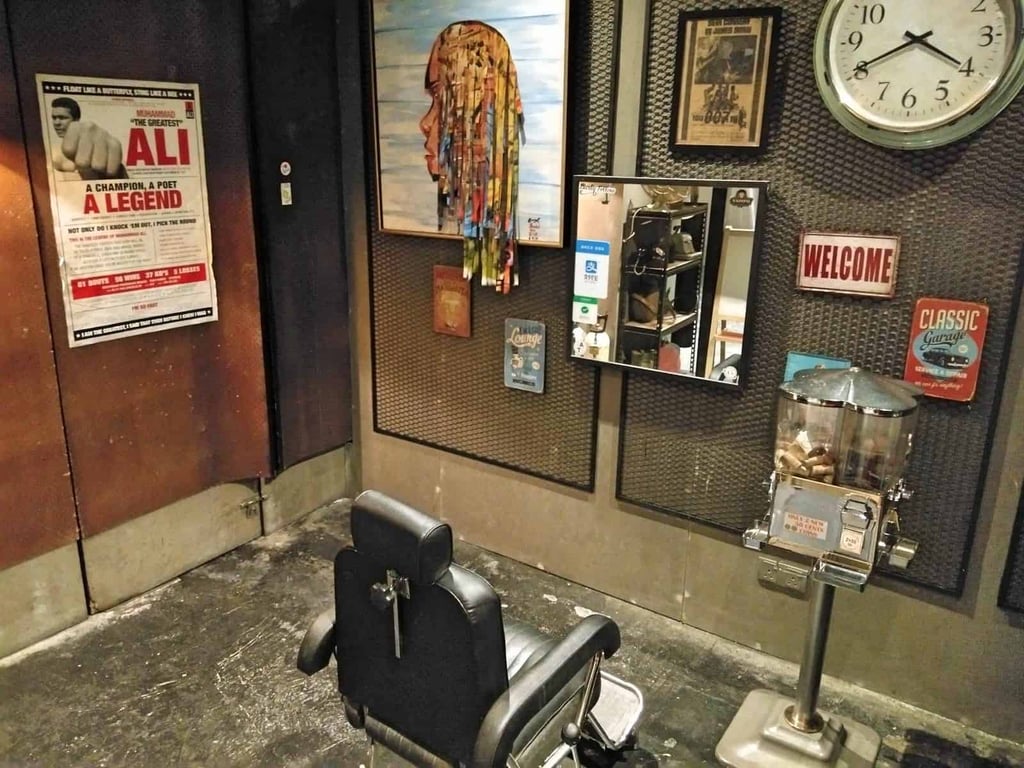 Located on the 3rd floor of BSC, look for the barbers. If it wasn't for the Ikea blackboard they put out that night with their name written in chalk, then you'd never know that a secret bar lurked behind its walls.
The style is Gatsbyesque and comfortable, but perhaps a bit too well lit.
Cocktails were very well made and the menu was inventive. My favourite was the English Whisper (you can take the girl out of England…) made with: Earl Grey infused Gin, Fleur de Sureau Sauvage, Biano Vermouth, Grapefruit Juice & Dried Rose.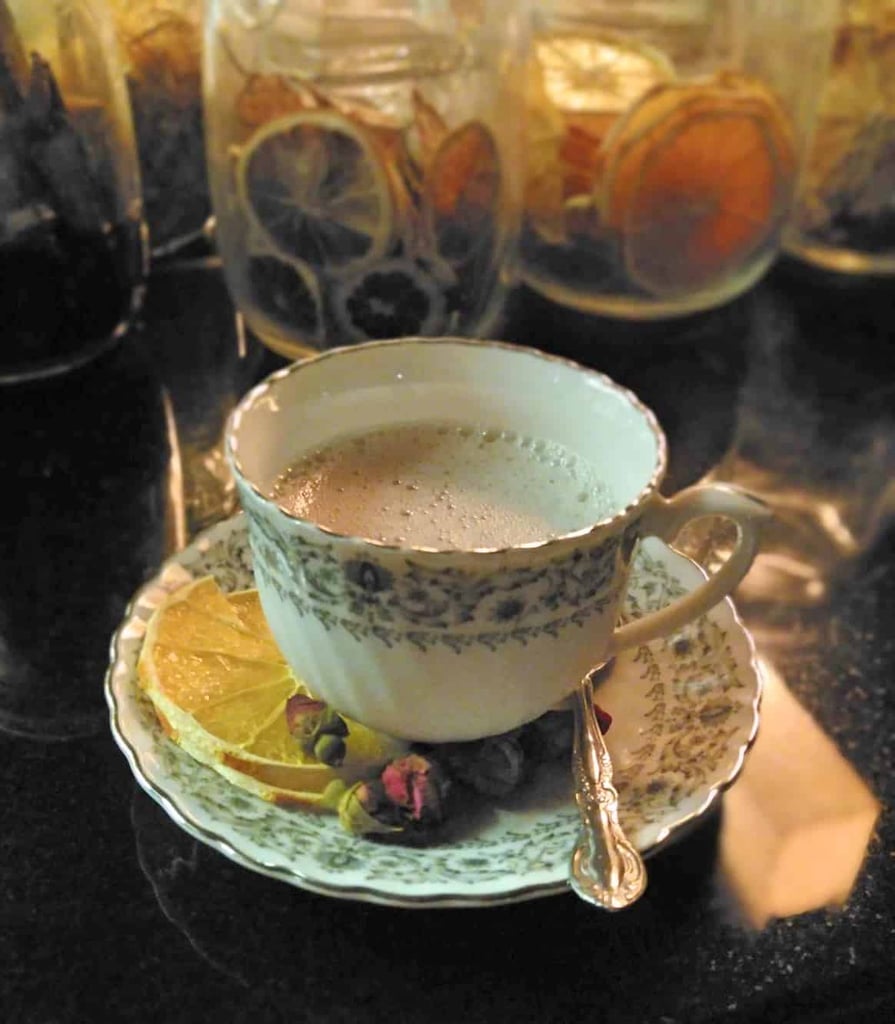 ---
Omakase & Appreciate
Location: Jalan Ampang
Inconspicuous facade: 🙈🙈🙈🙈🙈
This one has the most inconspicuous entrance of the lot. I mean, would you try going through this no entry door [on the right] for drinks?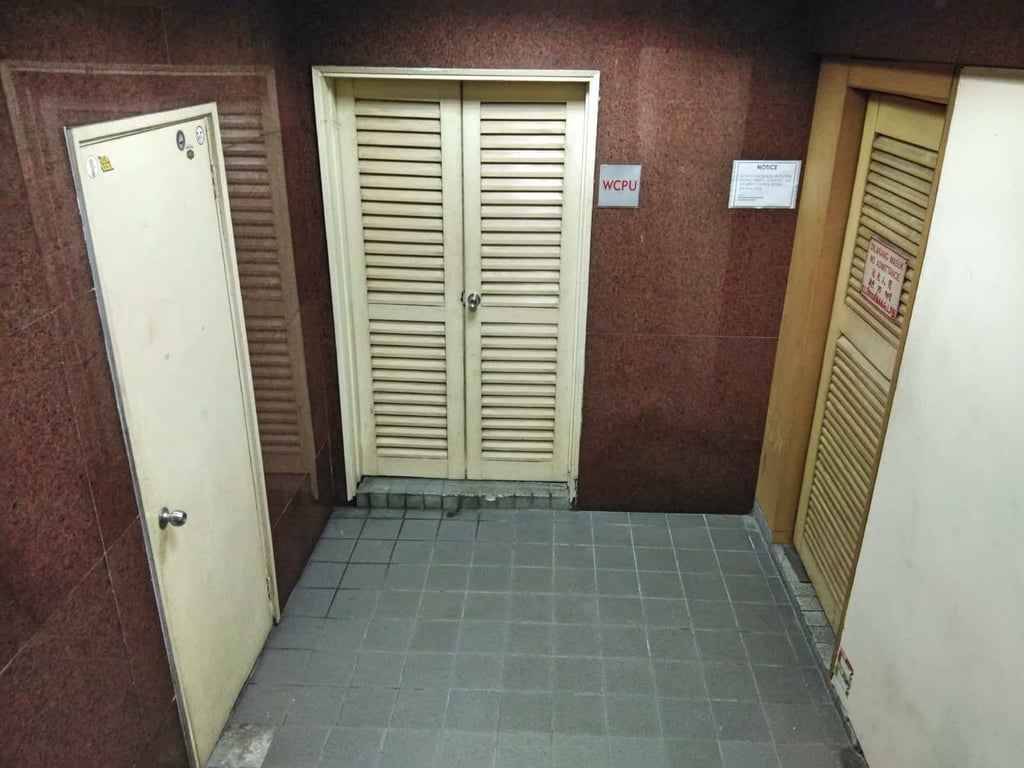 Sitting discreetly under an office block (called 'Bangunan Ming and Annexe'), head underground to find your entrance. (I firstly went into the car park 😆 …hey, I'm sure it happens a lot!)
Omakase & Appreciate were the speakeasy game changers in KL. They first opened their doors in 2013 and since then, a whole wave of other secret bars opened up. O&A even made Asia's Top 50 Bars list in 2016 and 2017.
The bar usually opens at 5pm, but they were a bit late in opening the evening we arrived. The space is small (I'd say 20 people would be comfy, more would be a squeeze.) Perhaps they were having an off day, but I thought the service was a bit cold when we entered.
Nonetheless, the cocktails were a cut above. I went down the omakase route, requesting a rum based cocktail. "Sweet or sour?" I went sour. It was perfectly balanced and smooth (lasting no longer than 10 minutes!)
The Sailor went for his favourite (have you guessed by now?) a negroni. I loved the way the bartender prepared hit, as he pulled it from shaker to shaker like the traditional Malaysian tea to cool it down. It made the cocktail much smoother.
They also used really good quality spirits for their cocktails. This place could easily become a regular haunt.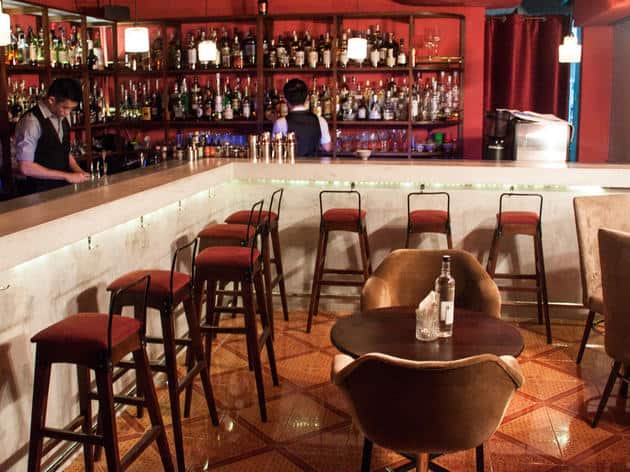 ---
Bonus Bars!
I couldn't leave these places off the list. Although they're not speakeasies (but some are less obvious) they all serve great cocktails and are cool places to hang.
Sometimes, you just want a good bar where you can find the darn door 😉
---
Jungle Bird
Location: Bukit Damansara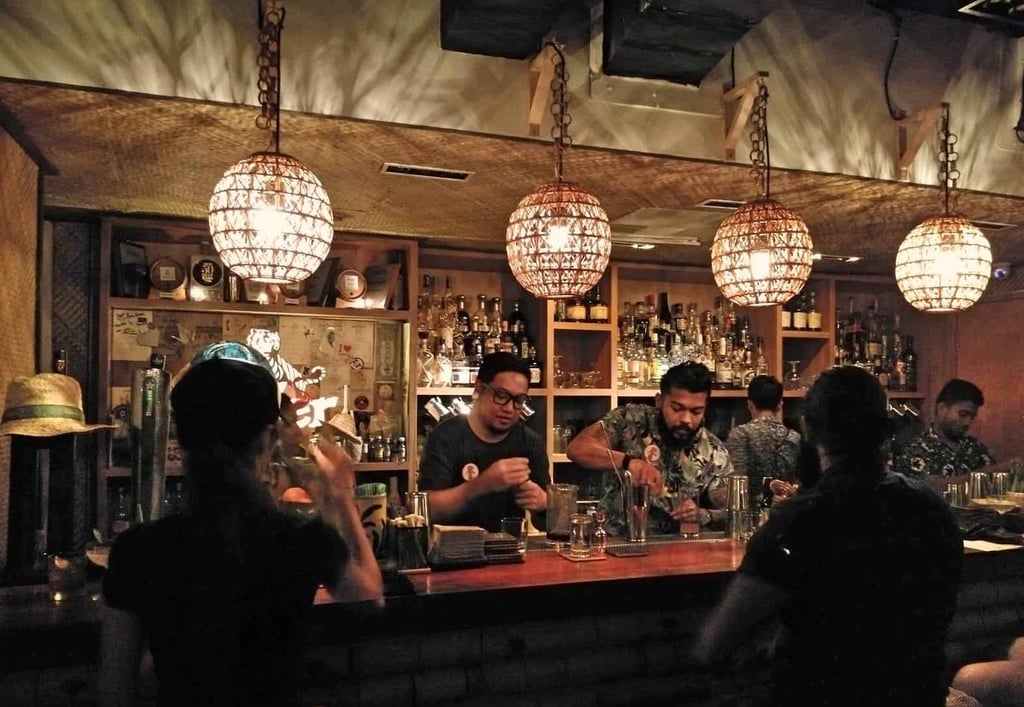 For a pukka night, head to one of the best Indian restaurants around called 'Flour' (be sure to book though!) an then wriggle out to visit Jungle Bird.
Named after Malaysia's only classic cocktail, the Jungle Bird was concocted in 1973 by Jeffrey Ong Swee Teik, who worked at the the former Hilton Hotel Aviary Bar on Jalan Sultan Ismail. It was originally made as a welcome drink for the hotel's guests and has gone on to be internationally recognised and a staple in any KL bar.
The Jungle Bird (bar) is decorated el tropical, so expect bamboo clad walls with rainforest print and rattan furniture. As well as serving the classic Jungle Bird (dark rum, Campari, pineapple juice, lime and simple syrup) they specialise in rum cocktails and have over 100 varieties of the liquor on offer.
JB have also made it into Asia's Top 50 Bars for 2018.
---
Botak Liqour
Location: Chinatown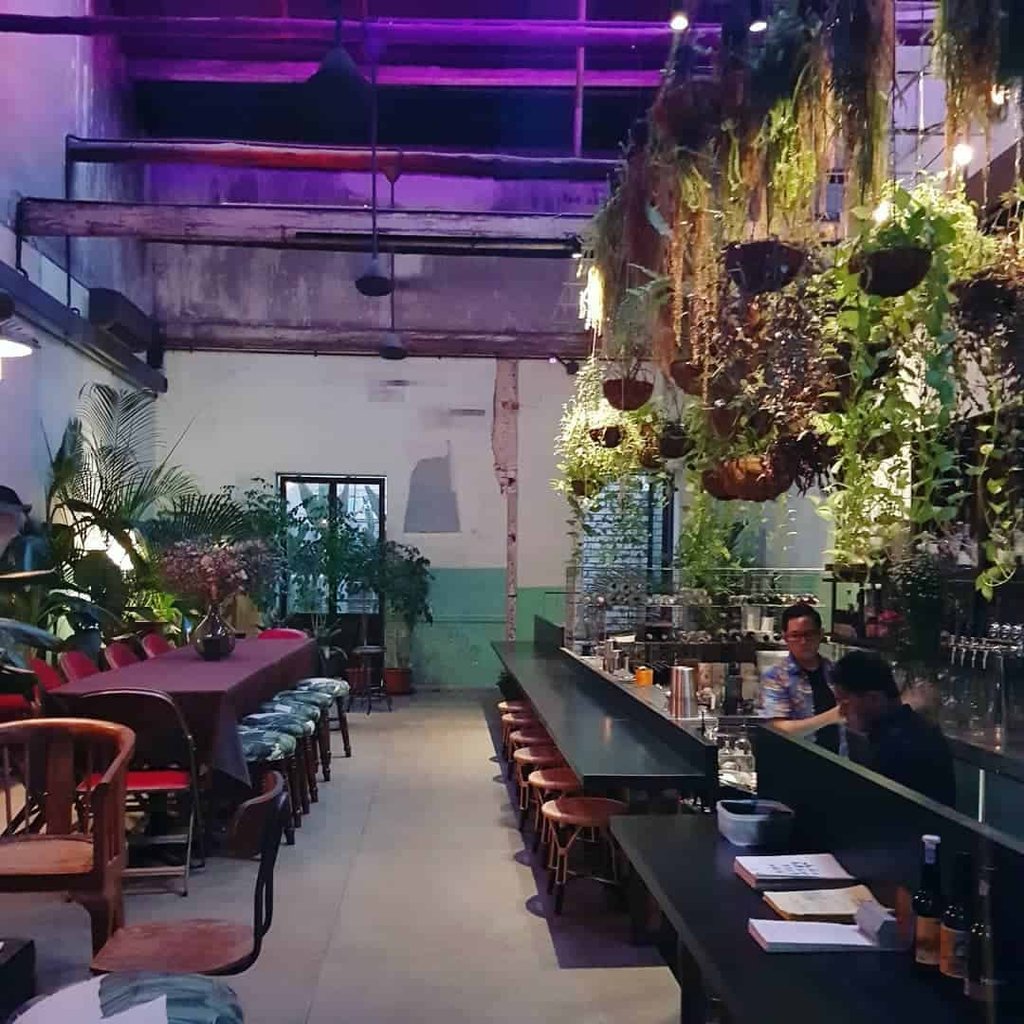 We were recommended to head here after we got turned away from PS150 because the Sailor was wearing flip flops on a Saturday night. And thankfully he was otherwise we wouldn't have known about this place.
Just a few steps away from PS150 is a restaurant called Chocha Foodstore, a modern Asian restaurant with a farm to fork concept. The owner runs his own farm and supplies the restaurant with ingredients to ensure nothing is imported (the food is awesome!).
To reach the bar, just go through Chocha Foodstore and head upstairs when you see the sign.
They also employ a farm-to-glass concept and make a mean Jungle Bird cocktail (the best I've had in the city) with freshly squeezed pineapple juice.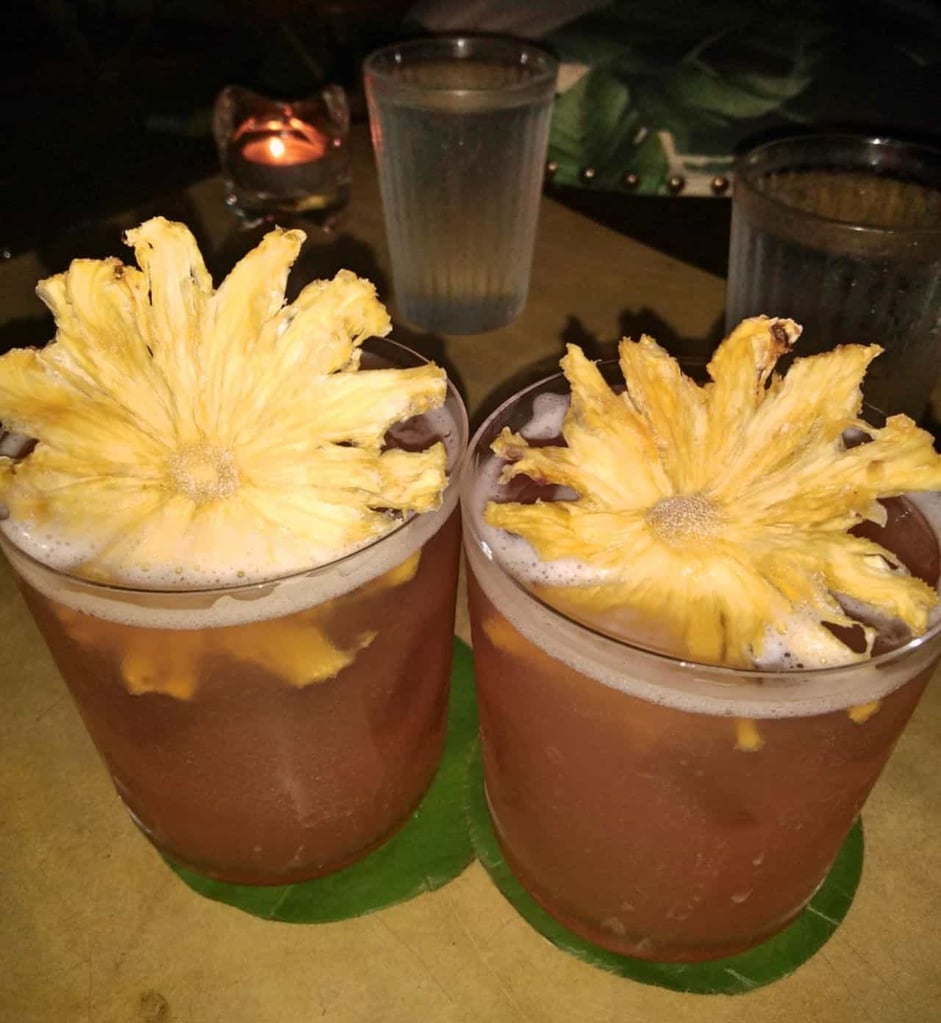 ---
Coppersmith
Location: KLCC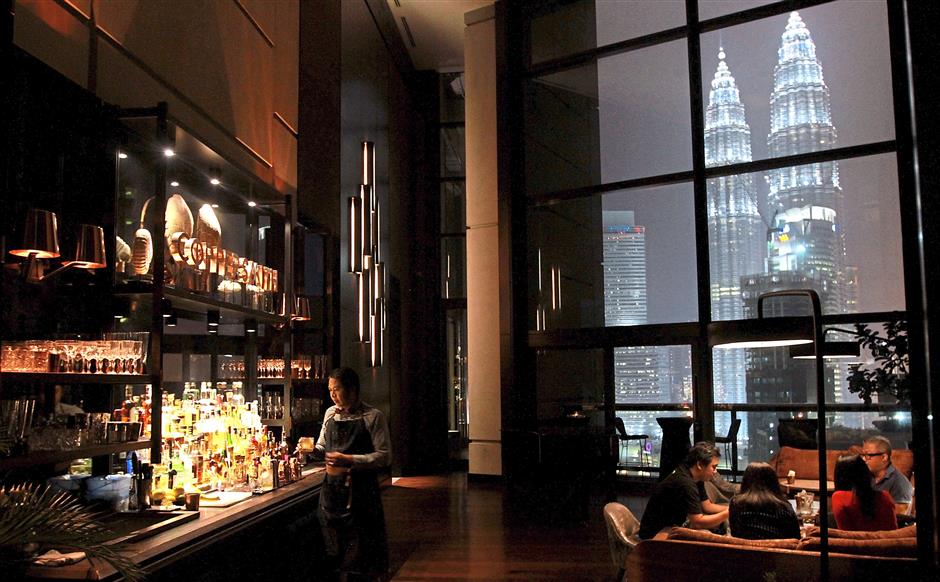 For something a little more upmarket and with views of the twin towers, head to Coppersmith.
You may not know about this place unless you're dining at one of Troika's Sky Dining venues like 'Fuegos' (my fave) but it's worth a side visit on its own if in the city.
The bar serves inventive and classic craft cocktails. My favourite was Firewood: Bourbon, dark cacao, sweet vermouth & a dash of bitters, topped with a smoked cinnamon stick.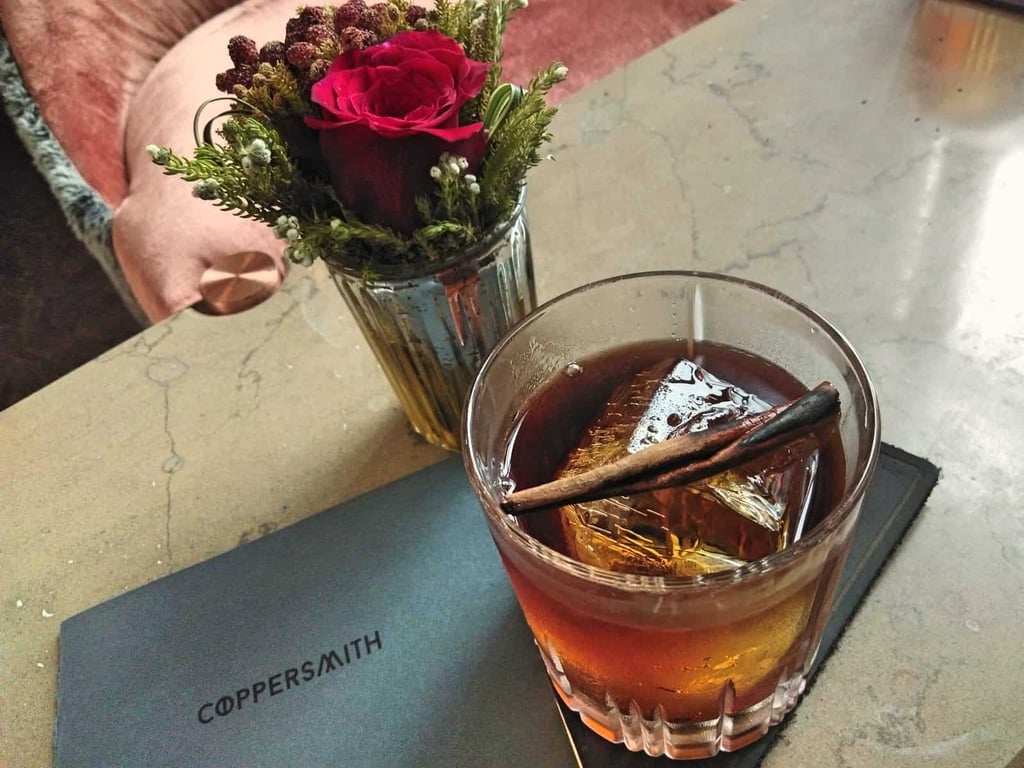 ---
Coley
Location: Bangsar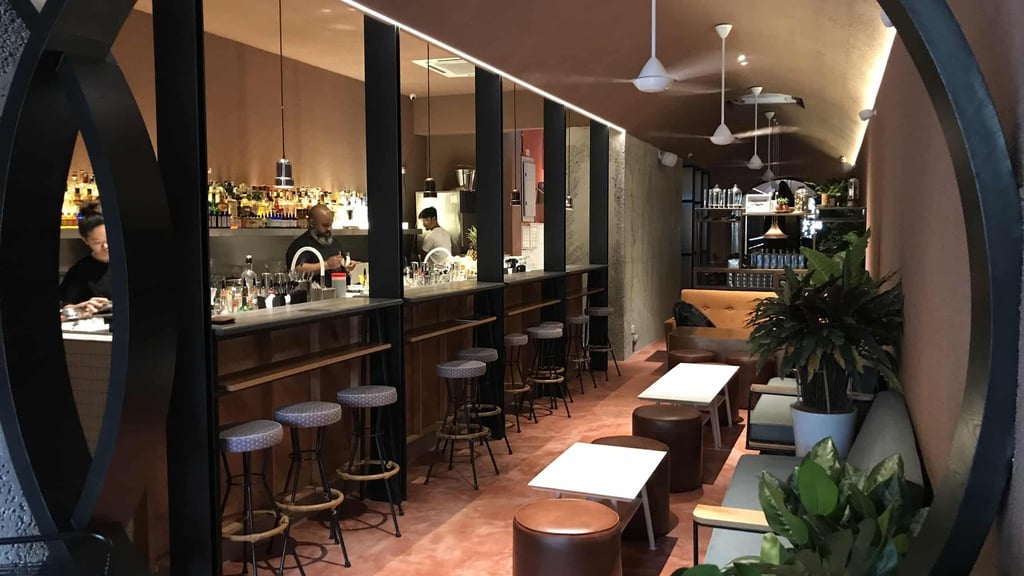 I originally came here because an online publication described this as a secret bar, which it so clearly isn't!
Nonetheless, Coley is becoming a bit of an institution in Bangsar. It was obvious that it has a strong following of regulars as it was pumping with trendy Bangsar folk on a Saturday night.
With its unpretentious yet contemporary decor and popular rock beats from the 90's, it gave me a feeling of being back in a bar in Prague.
Coley is a tribute to late female bartender Ada Coleman, who worked at the Savoy in London during the early 1900's. Apart from Ada's famous invention 'The Hanky Panky' being visible on the menu, I wasn't really feeing her connection to the rest of the bar.
Regardless, their craft cocktail menu is a play on the classics but with a contemporary twist and a generous helping of Malaysian flavours. Coley has also made the Asian Top 50 Bars list in 2018 with their female bartender Caden Chua making waves in KL's bar scene.
(Tip: Head for a seat at the bar for the best view and book on weekends.)
Related Read:
Top Restaurants in Kuala Lumpur
---
Like it? Pin it for KL's best cocktails 👌🏼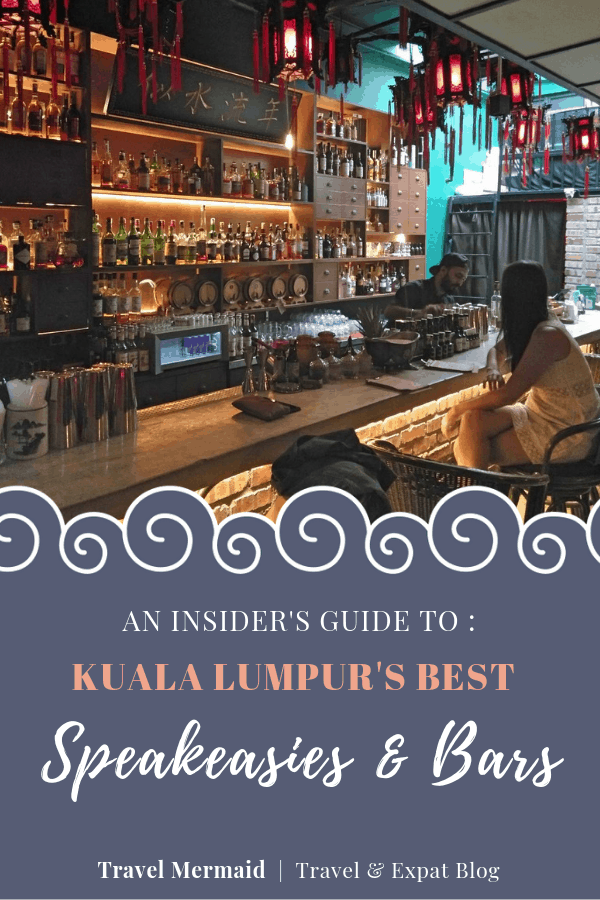 XOXO