Food for the body is not enough. There must be food for the soul.
– Dorothy Day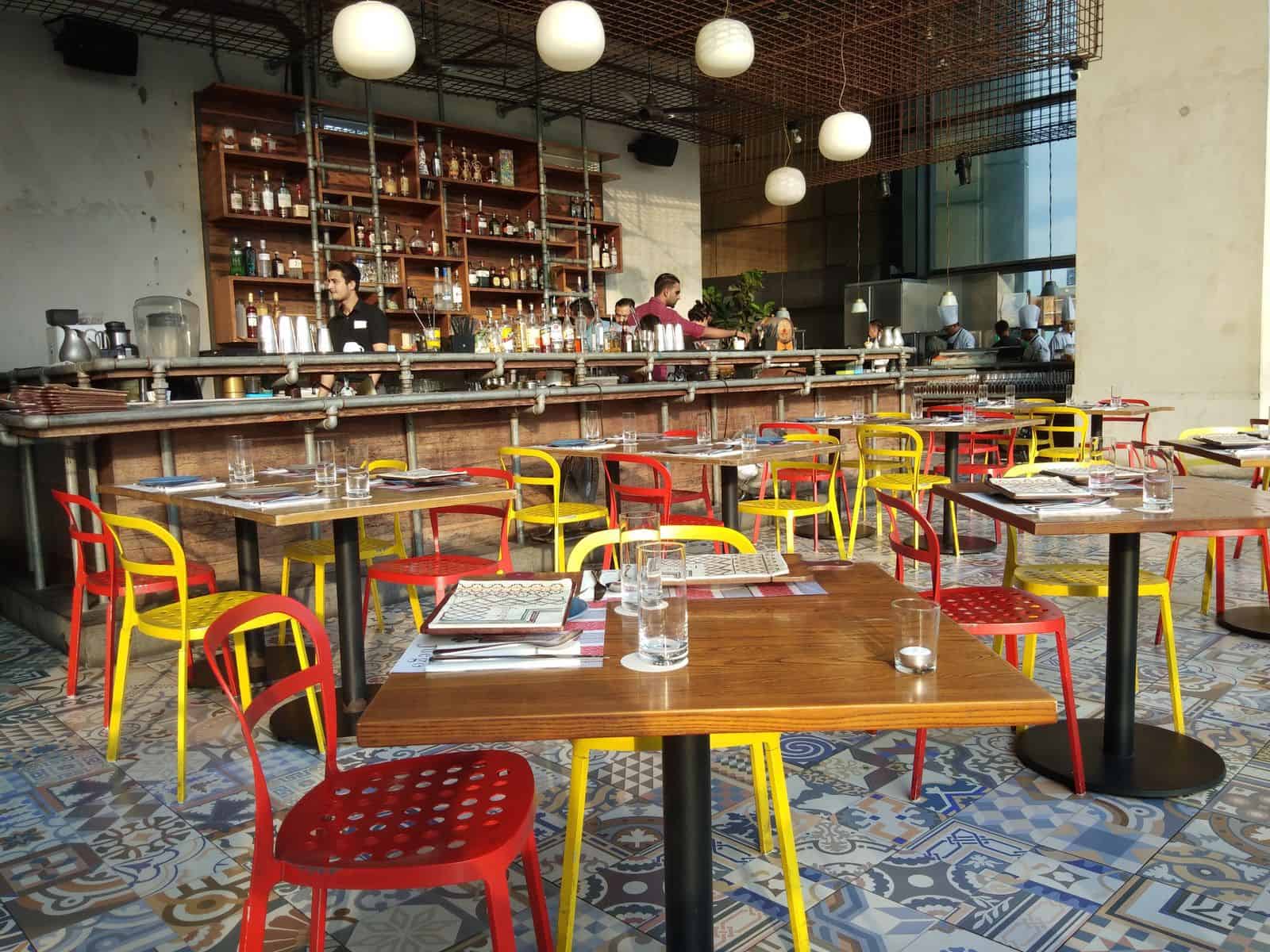 KL's food scene is varied and eclectic. Thanks to the Chinese Malays, Indian Malays and all the regional immigrants in between, you'll find endless speciality Asian cuisines- from Pho cafes, to North Indian restaurants, Bangkok Street Food or Xiao Long Bao eateries.
Being based in Malaysia, they're not the kind of watered-down alternatives that you'd generally find in Australia or Europe, heavily adapted for western palates. Here they're usually authentic, most ingredients are grown nationally and KLites are not afraid of bold, punchy or spicy flavours. So think less [yawn] Delia Smith and more David Chang.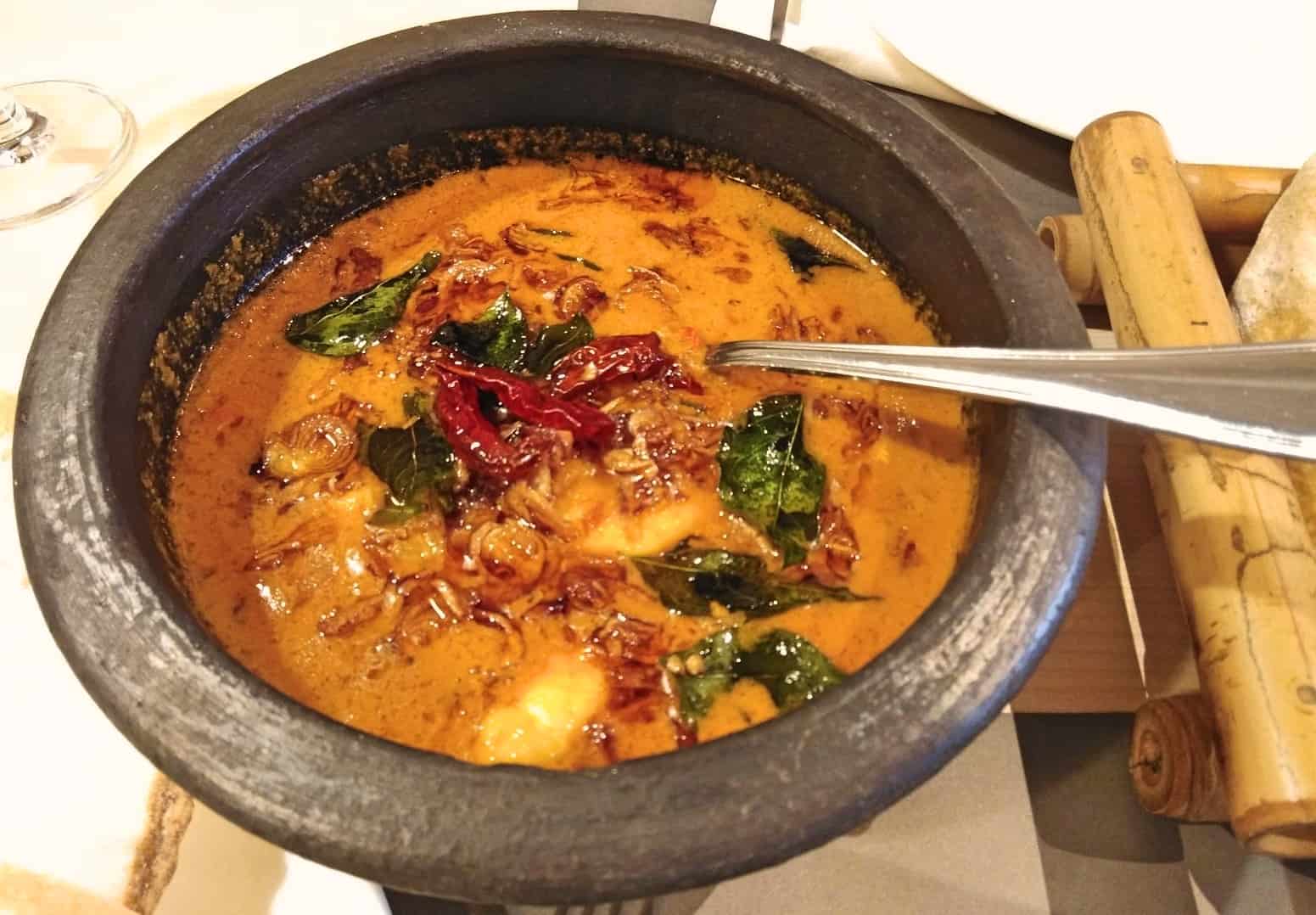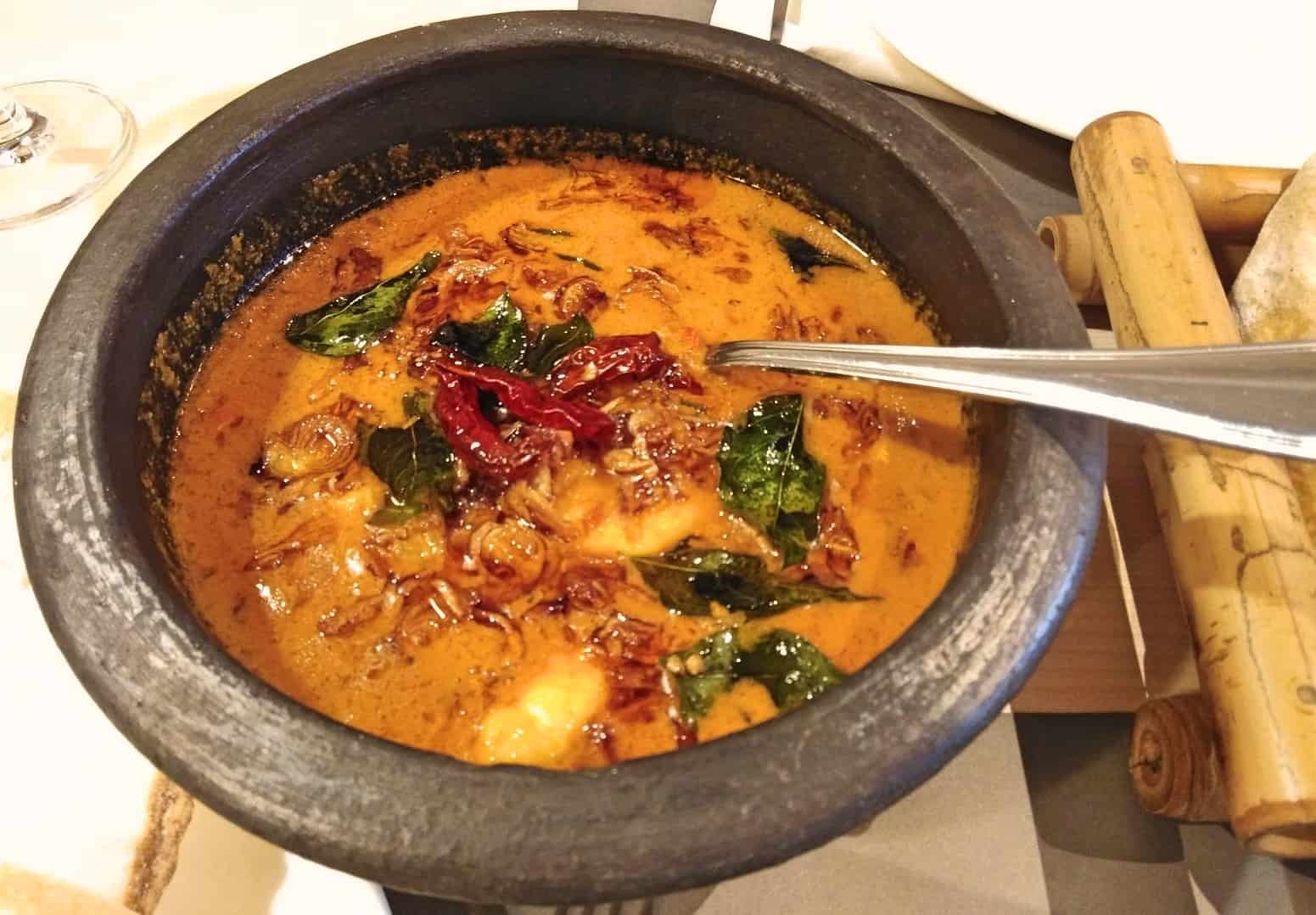 Then there are the 'other' restaurants in KL, serving a range of world-wide cuisines, from Europe's big 3 (French, Spanish and Italian) to South-American, Middle-Eastern or even North American BBQ joints. The best ones are run by experienced expat chefs or classically trained Malaysians, who often give the French a run for their money.
The worst are led by expats who aren't cooking professionals or locals who do their clichéd interpretation of "western" dishes. Although many of these places may look nice (by European standards), they don't always serve the best food. As a general rule of thumb, you can always trust a restaurant that's heaving with people and should be dubious of empty ones.
Related Read:
Secret Bars: Kuala Lumpur's Best Speakeasies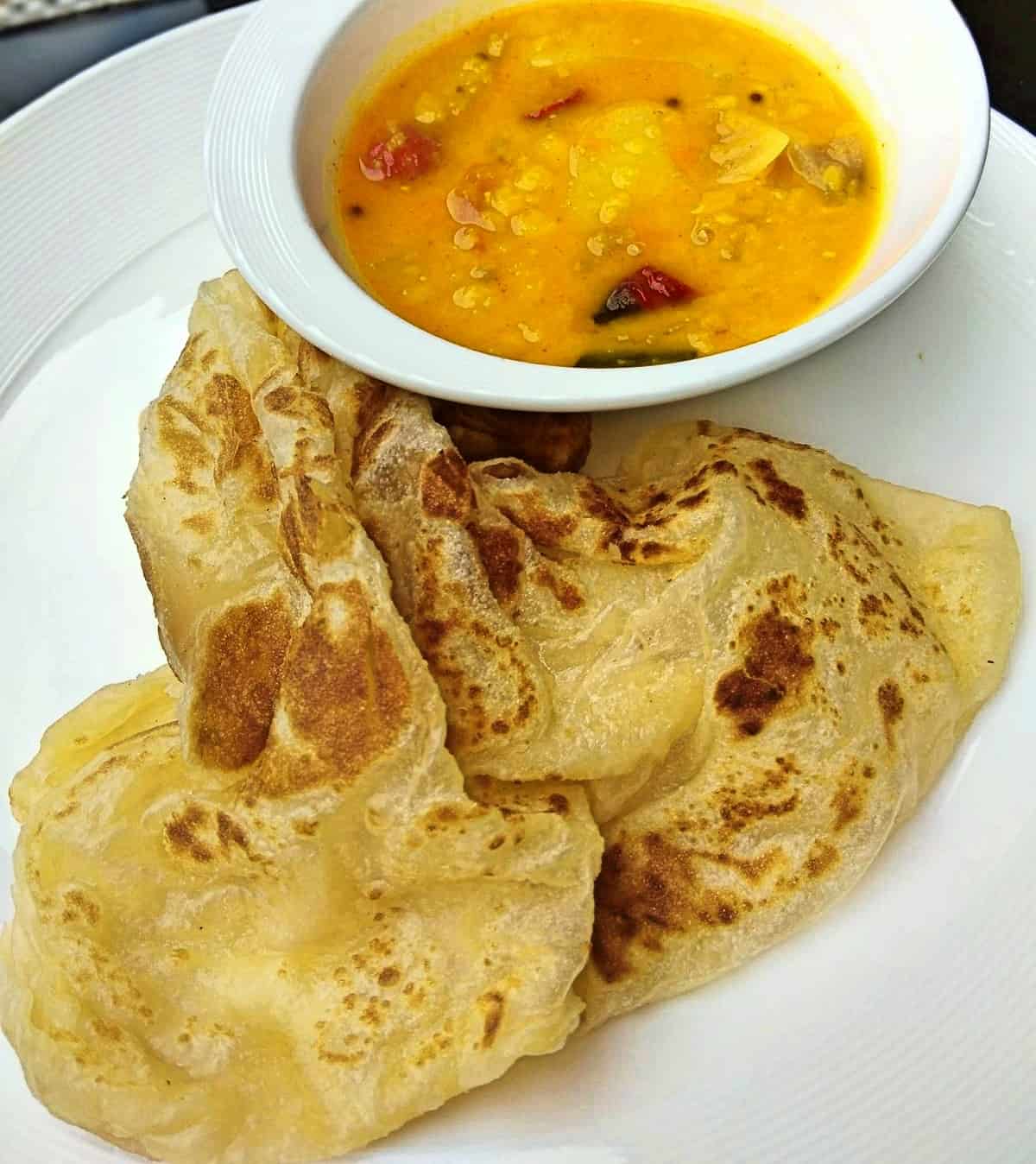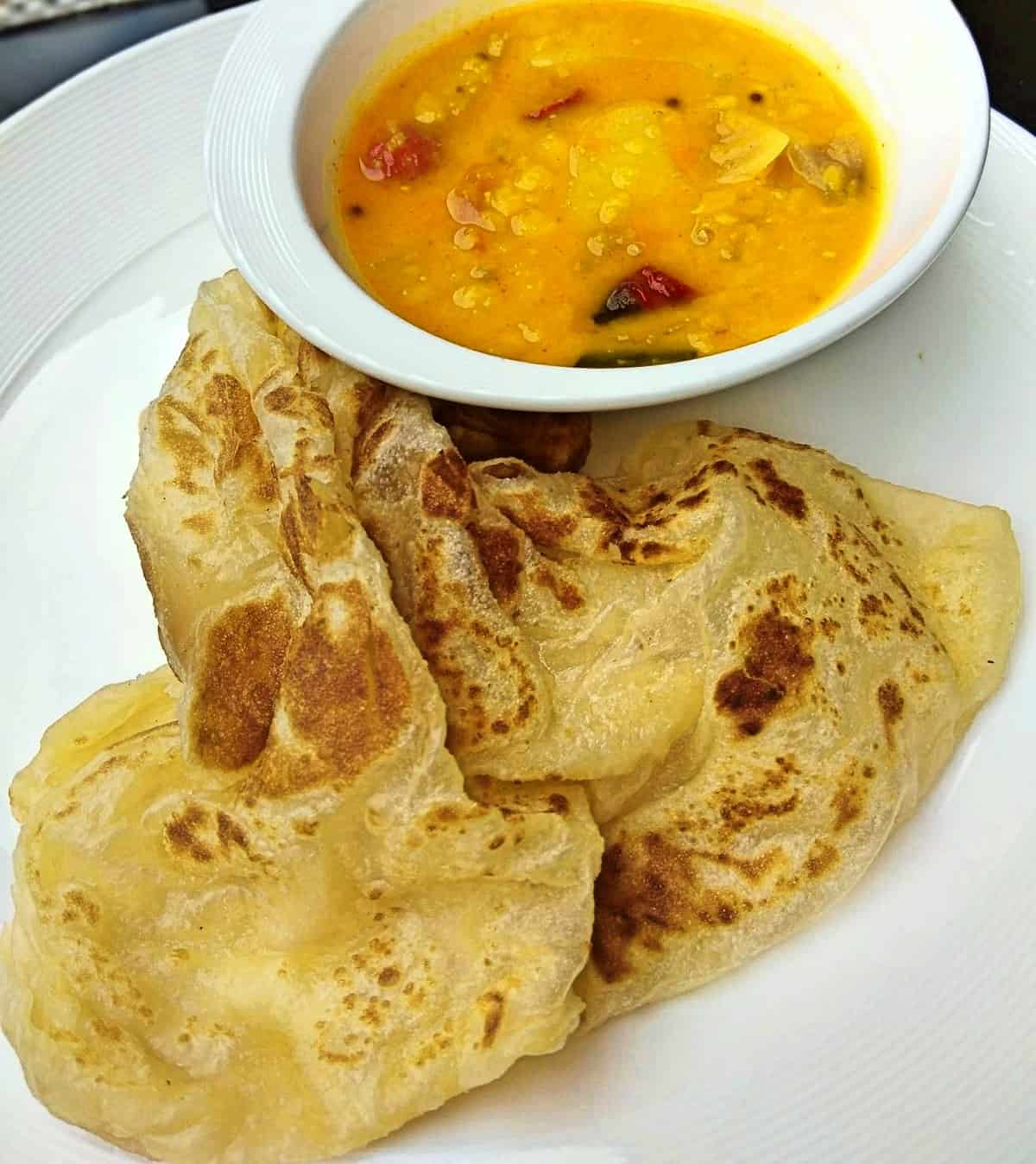 So, I've brought you here for my top list of eats in Kuala Lumpur, but I have a confession to make.
If you're after classic Malaysian restaurants, then you won't find them on this list! [Soz guys!] This post if for all those 'other' great KL eateries that aren't typically Malaysian, including some pretty special Modern Asian restaurants.
Whilst on the whole I (drool) *love* the flavour of Malaysian fare, I only eat it a couple of times a week. There's not a tonne of local restaurants in my neighbourhood and I enjoy indulging in a range of cuisines. Sometimes I also find that Malaysian food can be a bit heavy and oily (there's a reason why Malaysia is the fattest nation in Southeast Asia), or generous with the dried anchovies…I'm still developing a palate for ikan bilis!
Plus, of course, I usually enjoy a beer or wine with my dinner and usually you have to go to non-Malaysian restaurants for those bevvies.
However there's plenty of delicious local dishes you should try 👇🏼, and you shouldn't leave KL until you do!
Related Read:
10 Mouthwatering Malaysian Foods To Try in KL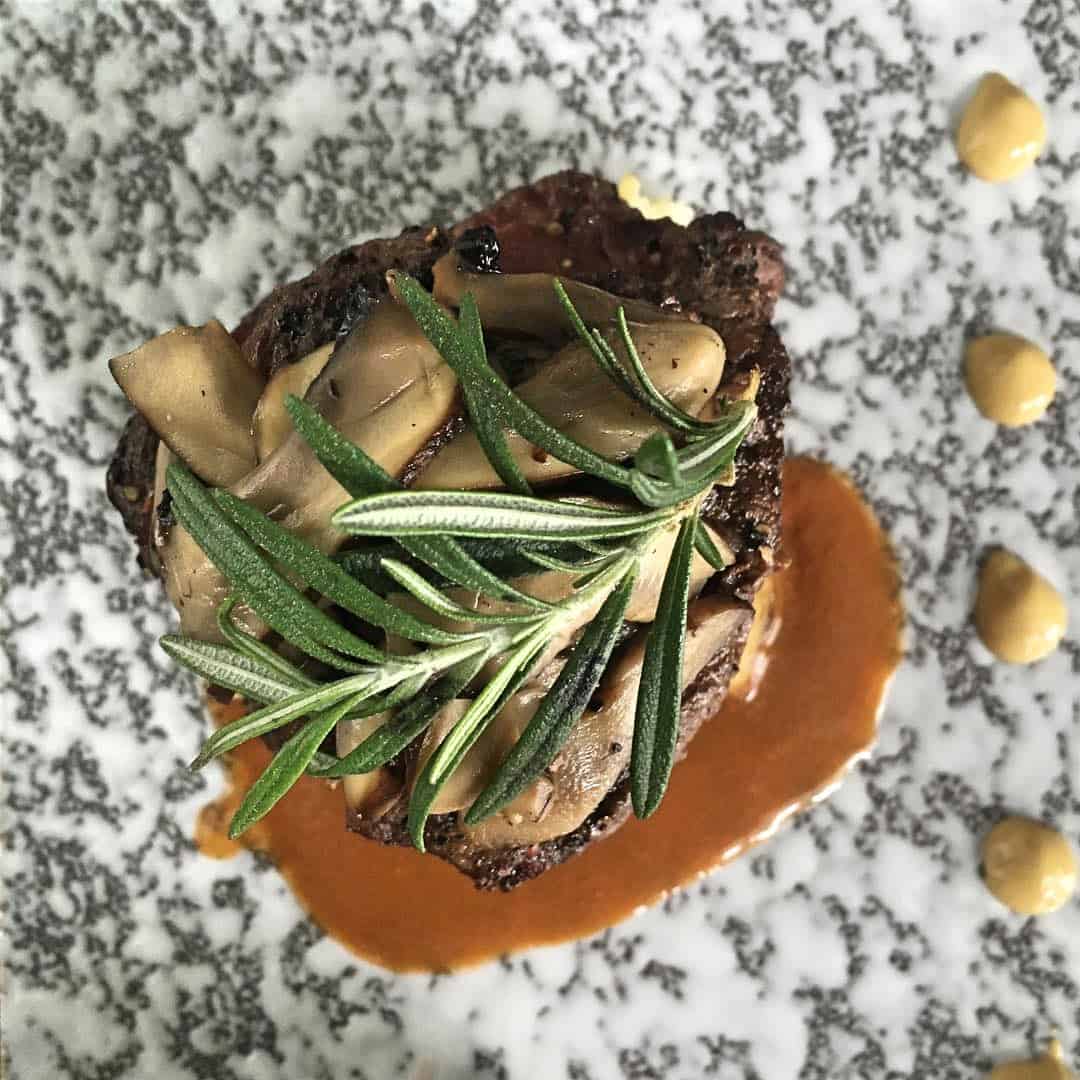 If you are new in town and want to try some local food, then head to a busy kopitiam (a traditional coffee shop serving food). I really like Ali, Muthu & Ah Hock for a slightly upmarket kopitiam, located in Publika and Chinatown.
Or you could check out a Nasi Kandar for Malaysian fare with Indian roots (serving rice, curry and side dishes), a banana leaf restaurant (South Indian cuisine popular in KL) or a designated food street like Jalan Alor in KL's Bukit Bintang precinct for more Chinese influenced dishes, it's a bit commercial but a good starting point.
Otherwise, stick around for my two-years-in-the-making list of great eateries, perfect for expats and first timers to KL.
---
Restaurants in Kuala Lumpur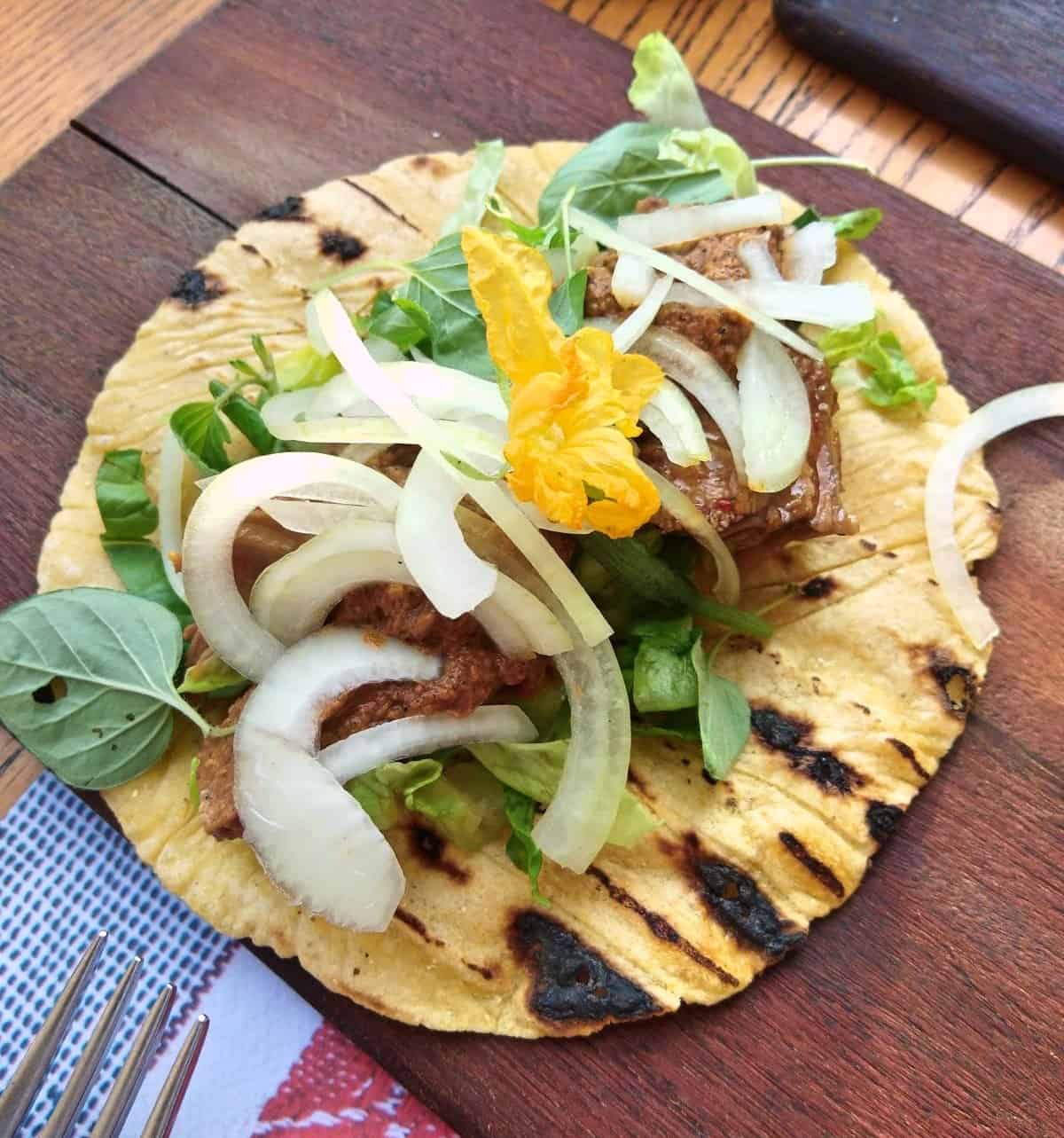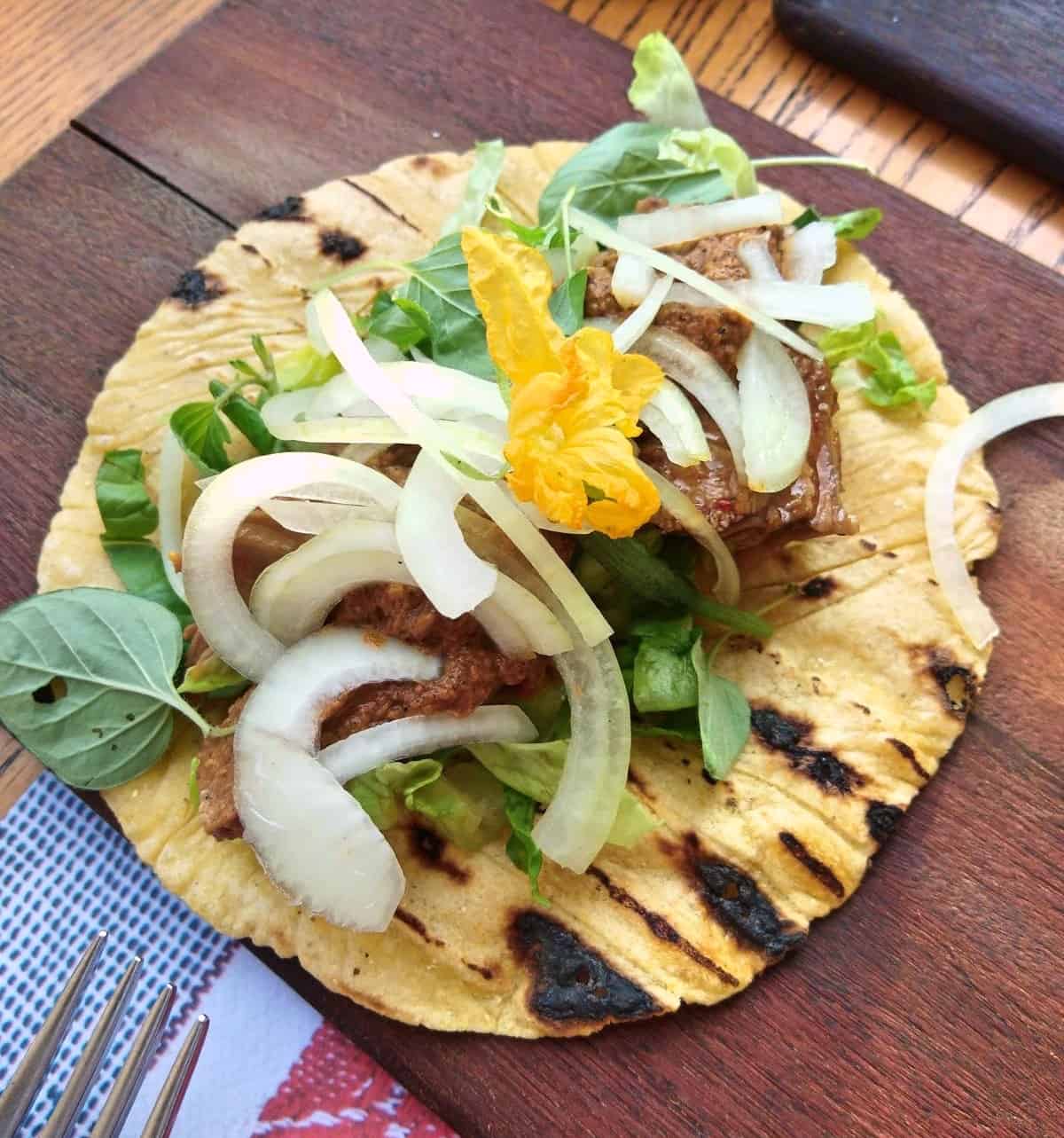 So, what kind of restaurants am I going to take you to? All are set inside places I like to regularly eat at, typically semi-casual or smart-casual joints. The post is a bit long so I've split it into 4 sections:
Top Picks, for the best and most consistently delicious food I've eaten, including some inspiring modern Asian restaurants.
Great Everyday Eats

for awesome eateries that have become my regular haunts.

European/Australian Brunch hangouts,

because good ones can be harder to find.

Plus there's a few bonus

places at the end, if you've already consumed the rest of the list!
Enjoy!
---
👌🏼 Top Picks
---
Chocha Foodstore (modern Asian)
Chocha means to 'sit and drink tea' in Hakka. This eatery and bar is set inside a unassuming, pre-war Chinese shophouse, with interior that's been purposefully kept rustic and humble.
Start your dinner experience upstairs at Botak Liqour for awesome farm-to-drink cocktails. They serve the best Jungle Bird I've had in KL, which is Malaysia's only home-grown cocktail (dark rum, Campari, pineapple juice, lime and simple syrup).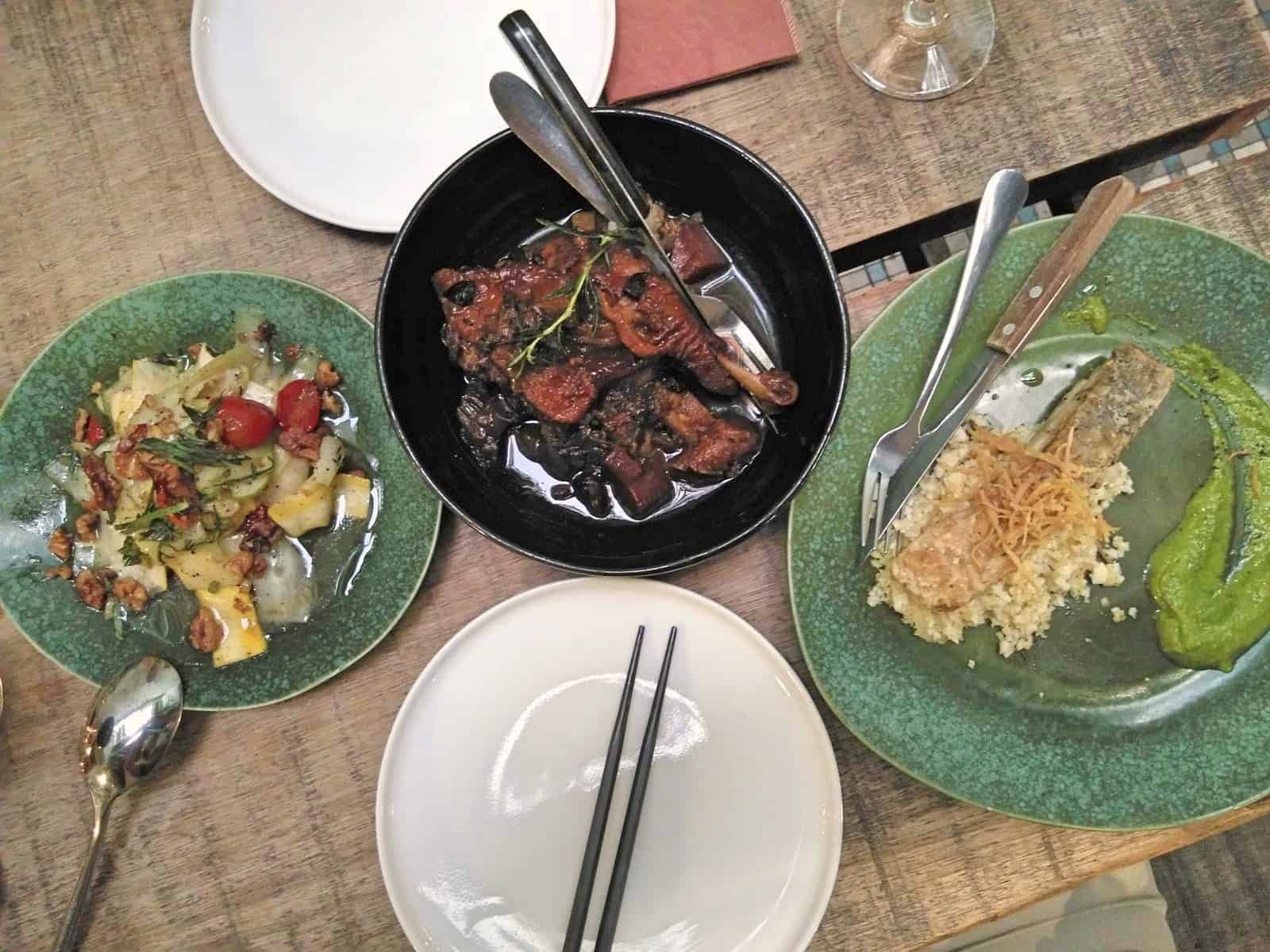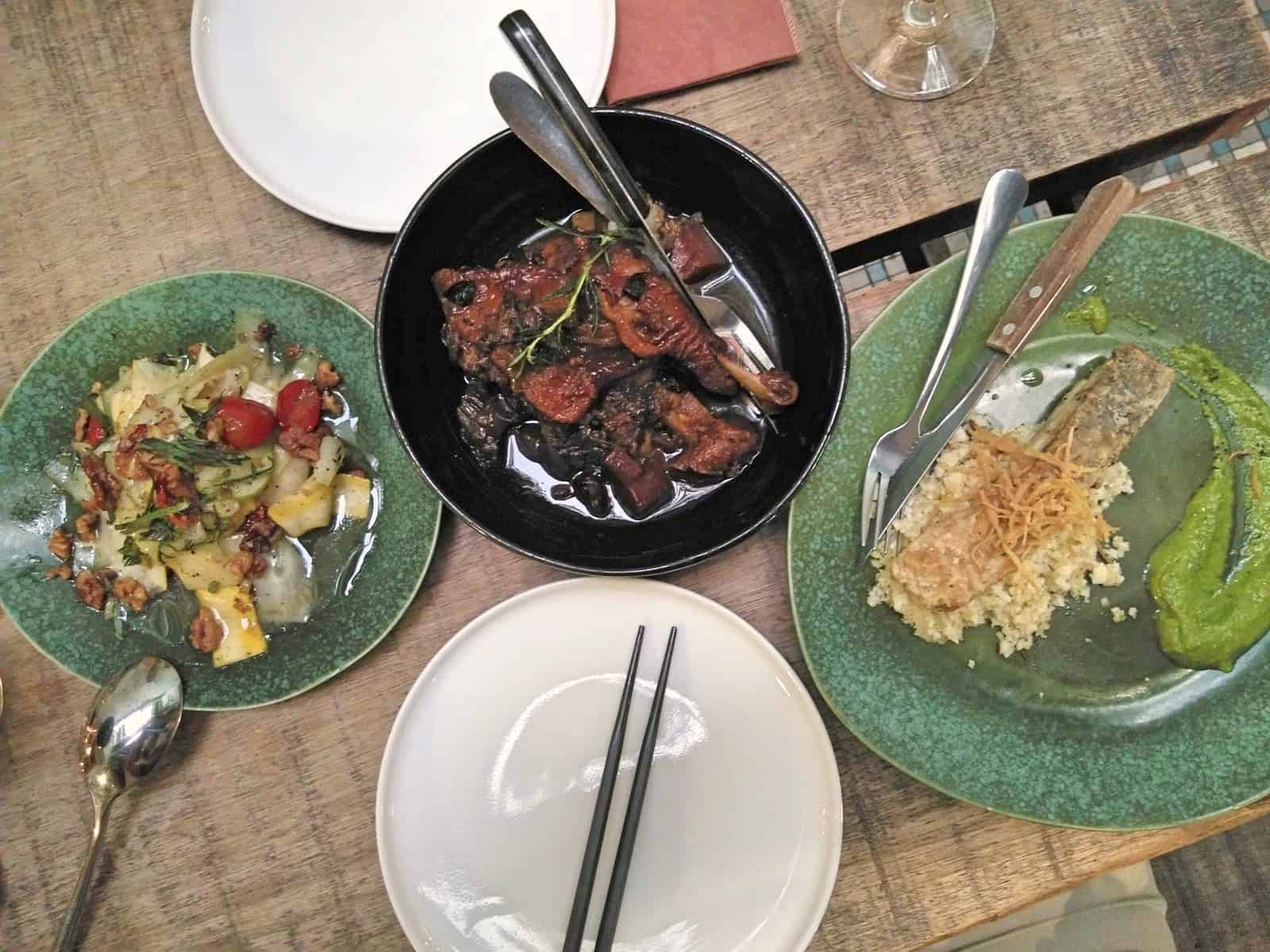 The Modern Asian menu is exciting and slightly more Chinese inspired, but you'll find some subtle Indian flavours too. Everything I've tried has been utterly delicious, flavoursome and well-cooked. It's also incredibly fresh, as the owner supplies the restaurant with produce from his farm.
My particular favourites were the Bang Bang Chicken (wings), Crispy Chilli Squid, Eggplant Belado (even the Sailor liked this one who's not a fan of eggplant), Duck Confit Rice and Pan-Seared Barramundi.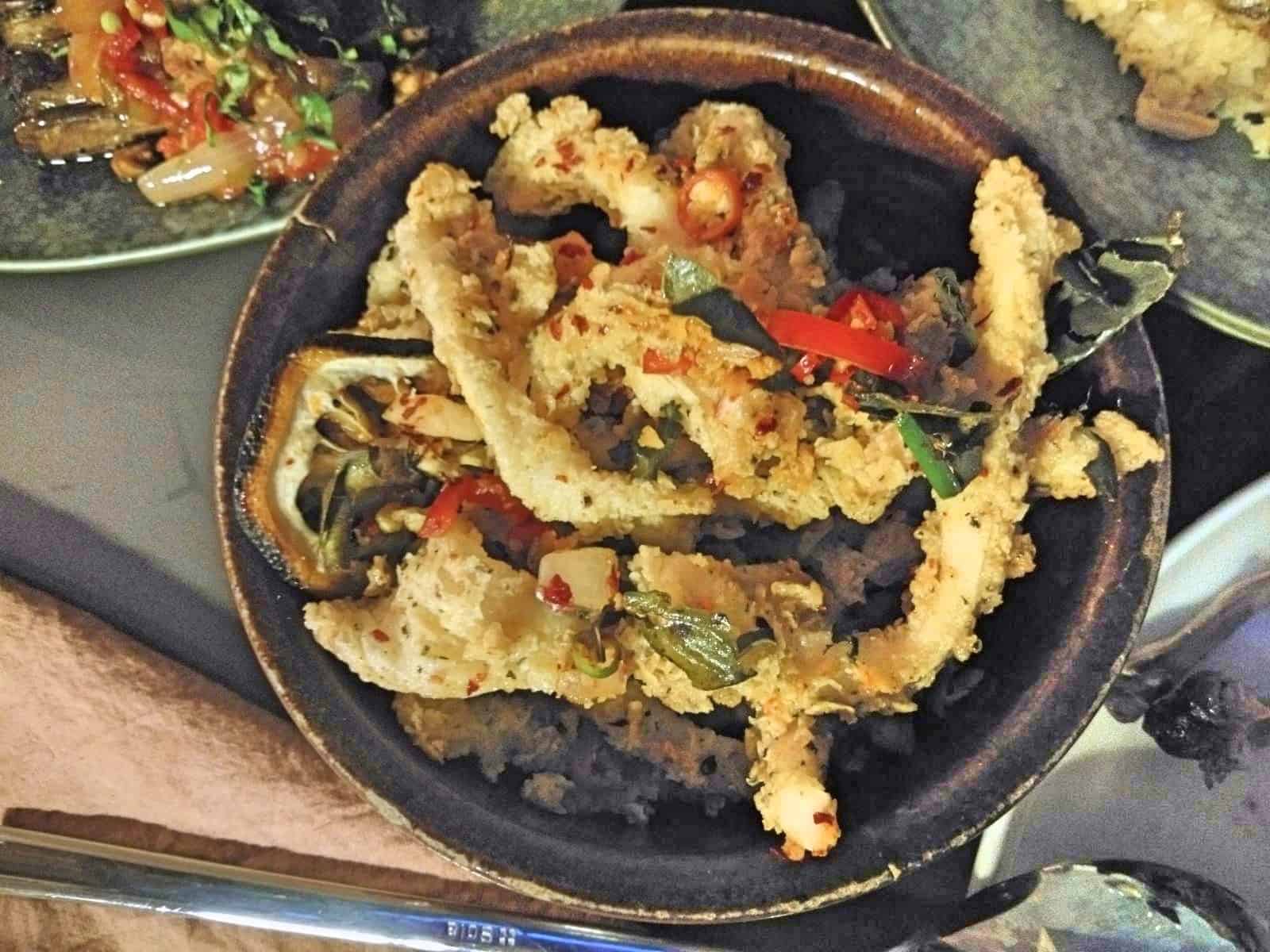 Location: Chinatown
Facebook Page
Reviews

---
Ember (modern Asian)
This bistro has only been open for 6 months but quickly made waves in TTDI. The restaurant is modern and cosy, with an open kitchen that makes you feel like you're at a friend's house for dinner.
Serving simple yet inspired Modern Asian fare, the menu is inventive and more Japanese influenced (the owner and head chef worked for years in a fine dining Japanese restaurant). Each meal is beautifully prepared, rich in flavour and I love how they use a range of local produce, like bunga kantan.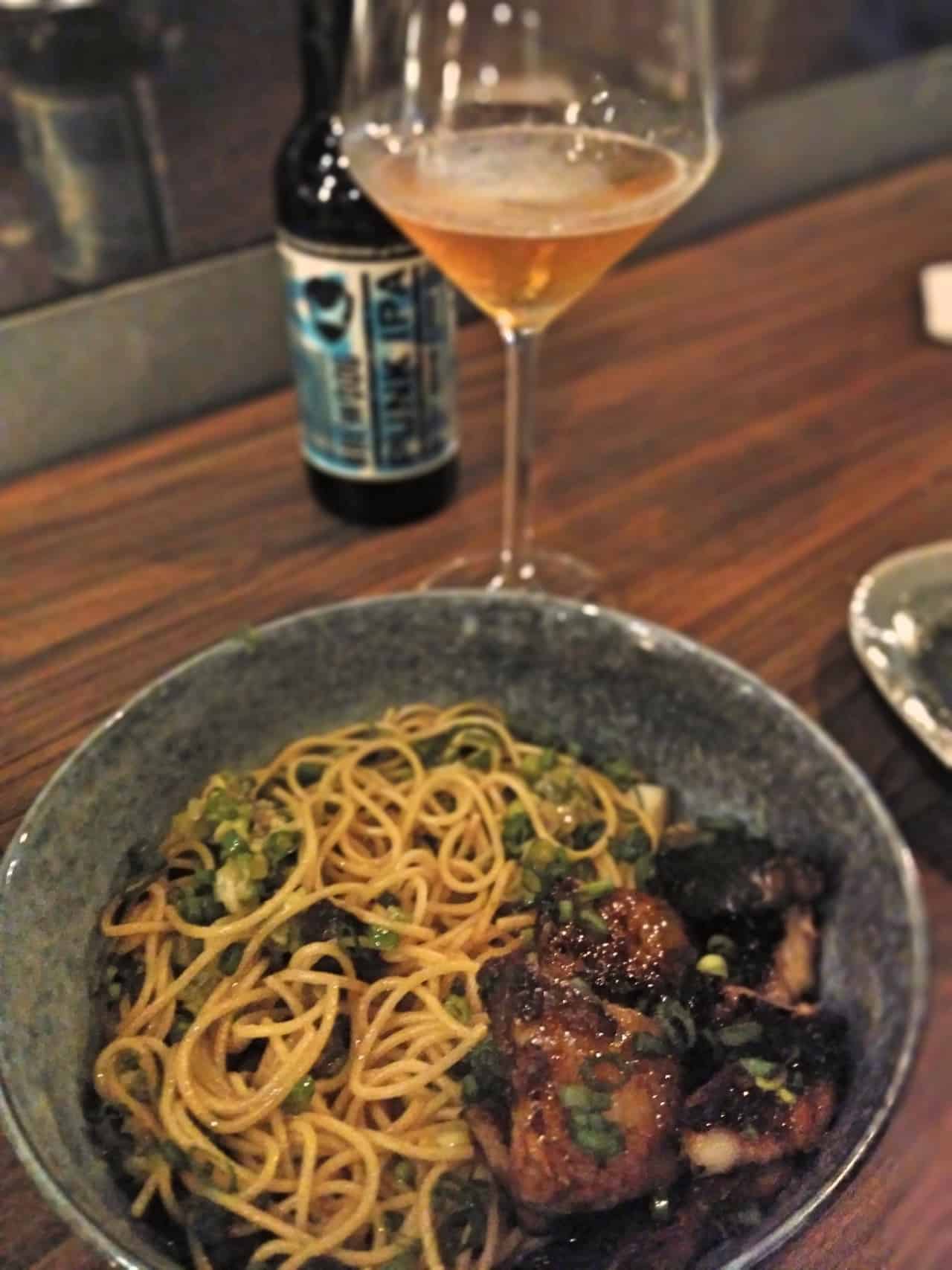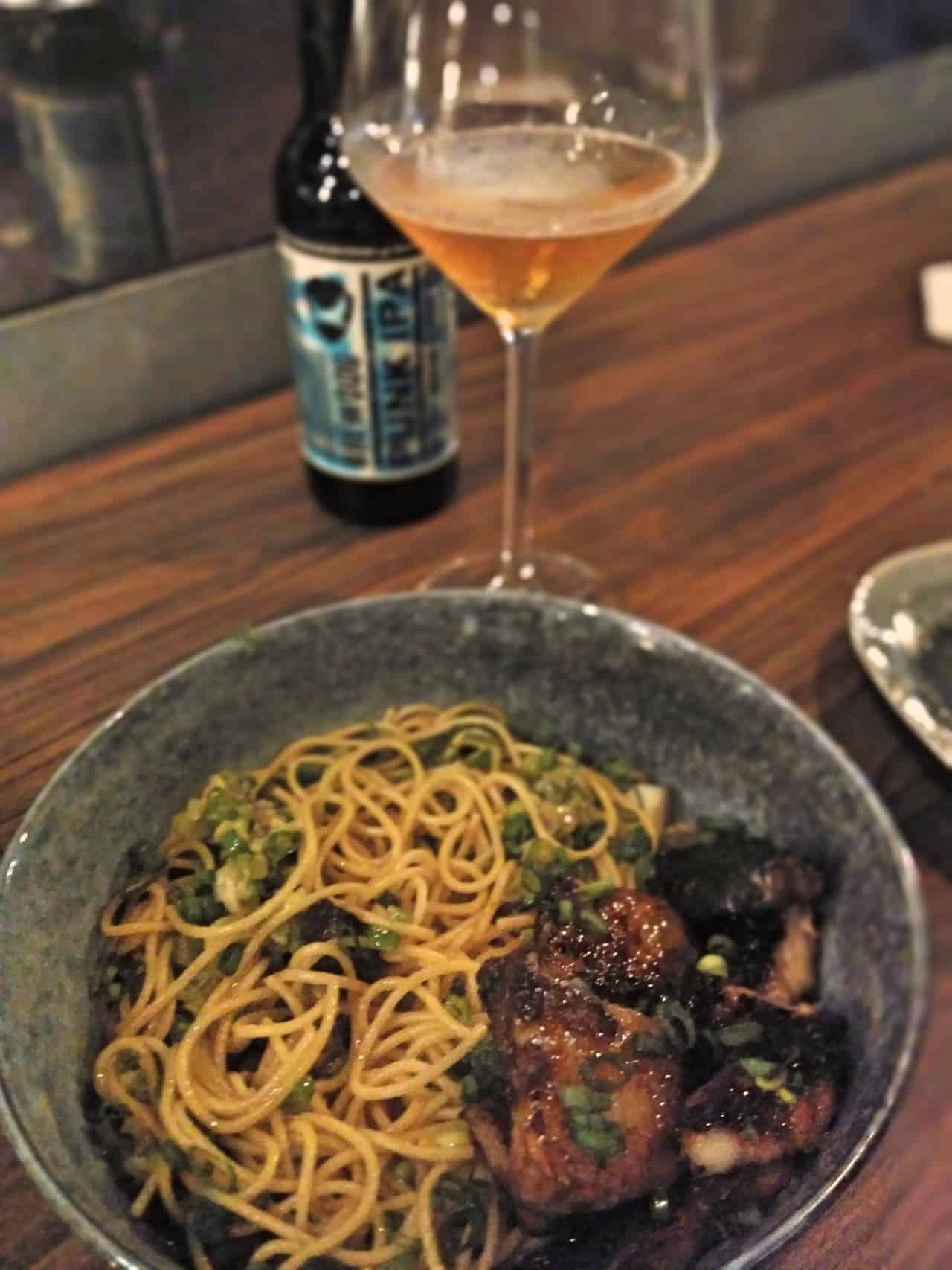 Some of my favourite Ember orders are: the Soft Shell Prawns, Chicken Liver Pâté, Grilled Red Snapper with Seasonal Veg and Grilled Lamb & Noodles (I didn't know lamb could be so succulent, or that noodles could taste this good!) For dessert, you should try the Coconut Panna Cotta and Grapefruit or refreshing Elderflower Granita .
They have a great selection of craft beer, although unfortunately they don't serve wine [yet – hopefully]- but you can BYO with a small corkage fee. This place is well worth visiting TTDI for guys 🙌
Note: They're closed on Sunday and Monday. It's best to reserve as they can get busy at weekends! 
Location: TTDI
Website
Reviews

---
Sitka (modern Asian)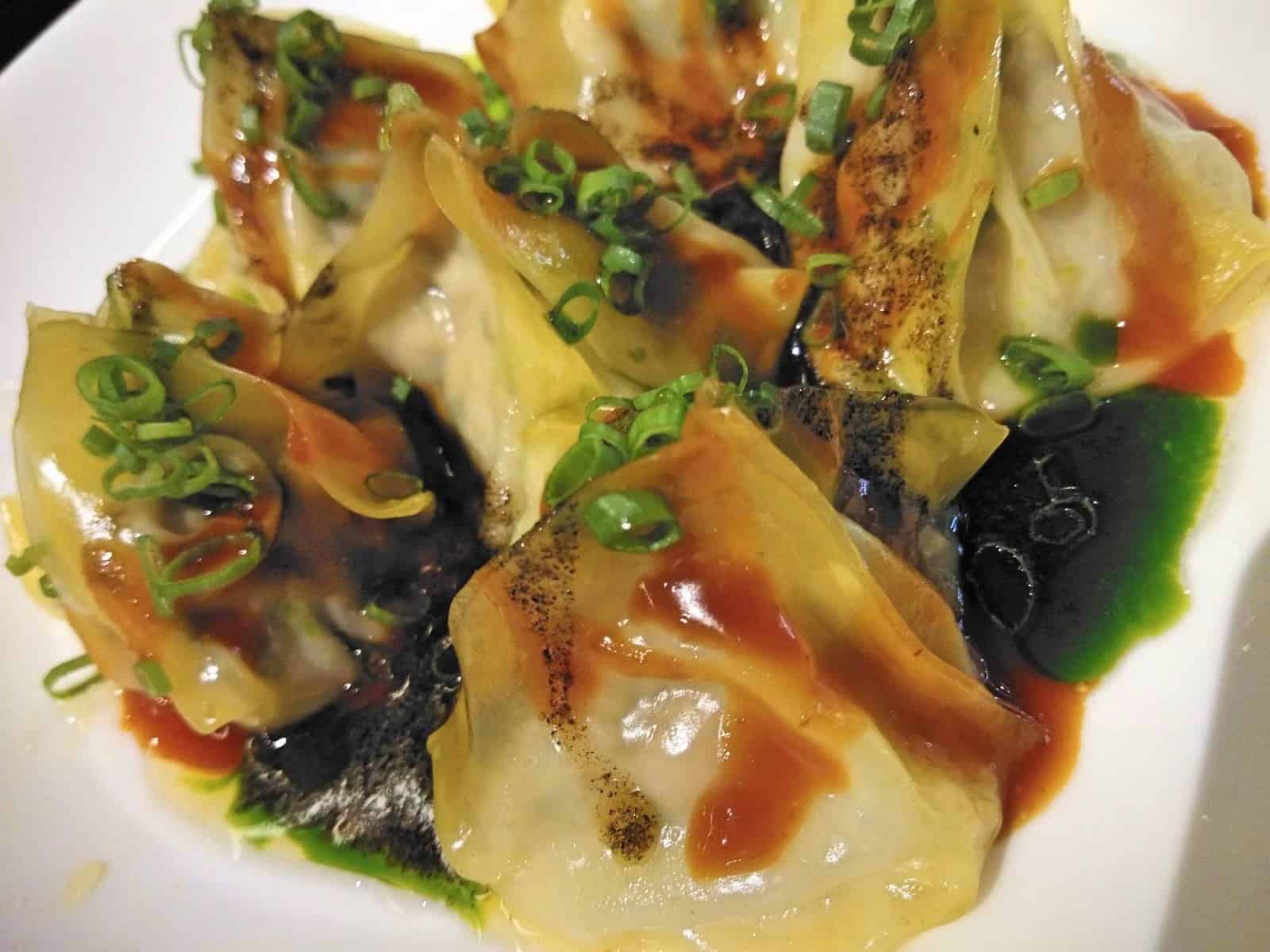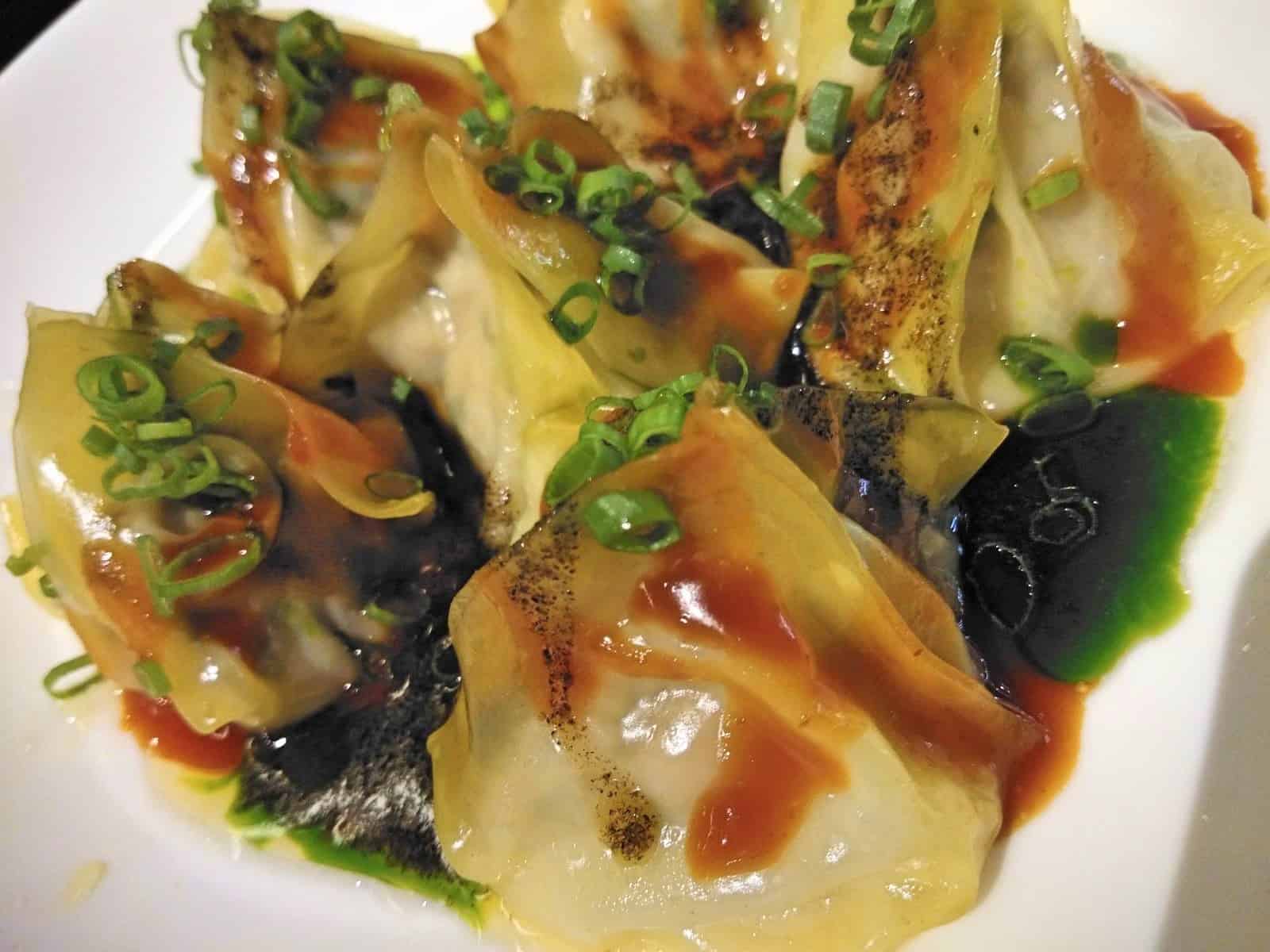 Sitka serves delicious, modern fare made with local ingredients. Set in an unpretentious, relaxed environment, it has an enticing menu, with favourites such as the Chicken Dumplings, Tuna Tataki, Green Miso Salmon and Fried Chicken.
They've recently changed their menu and added a few East meets West dishes, like the Foie & Liver Parfait, Seafood Risotto and Prime Aus Streak. But there's still enough local flavours, ingredients and techniques to label it a modern Asian restaurant.
Drinks-wise, they offer simple cocktails, a range of Weissbier and wine. Try booking a table outside for the best seats.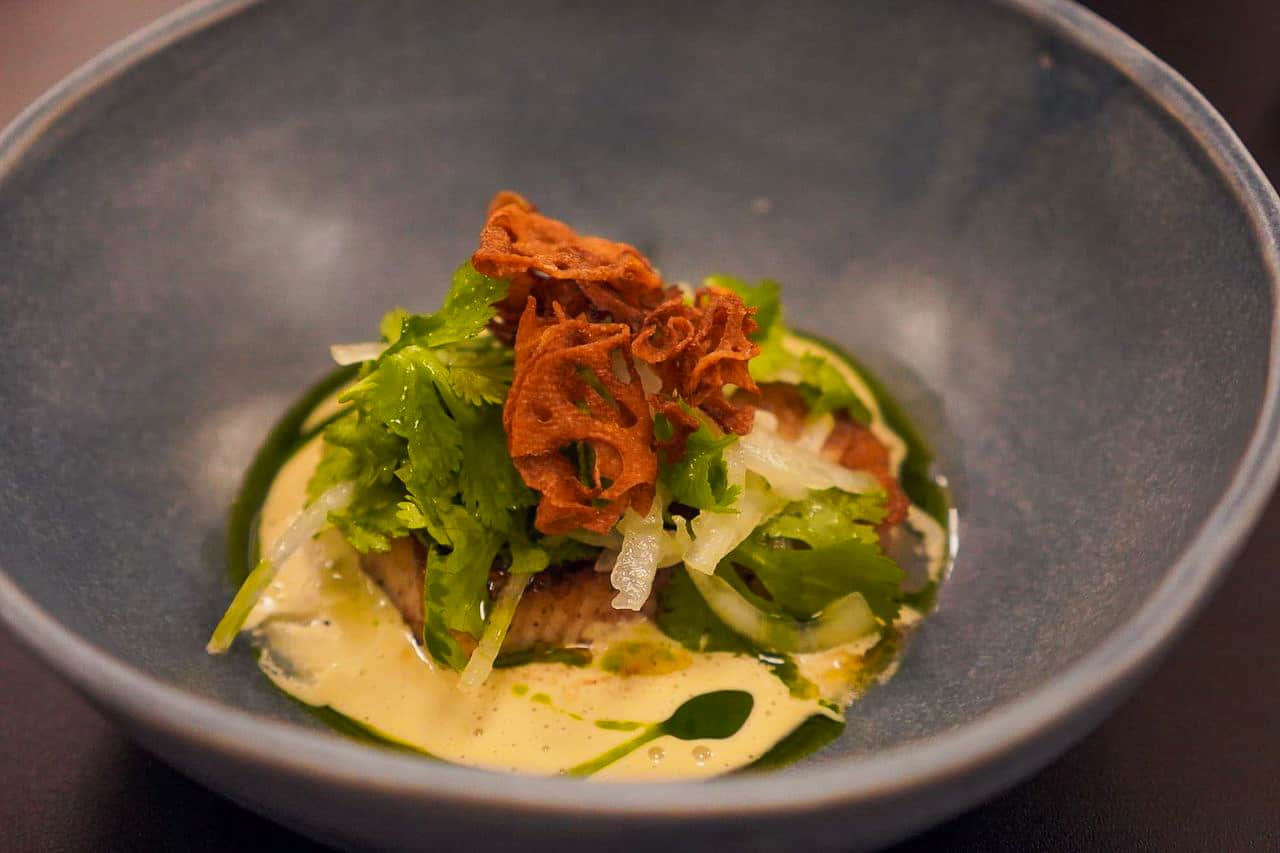 Location: Plaza Batai in Demansara Heights
Website
Reviews
---
Fuego (modern South American)
The first time I came here, I was blown away. Blessed with panoramic views of the city skyline (including the Petronas Towers), the views and ambience is KL at its best.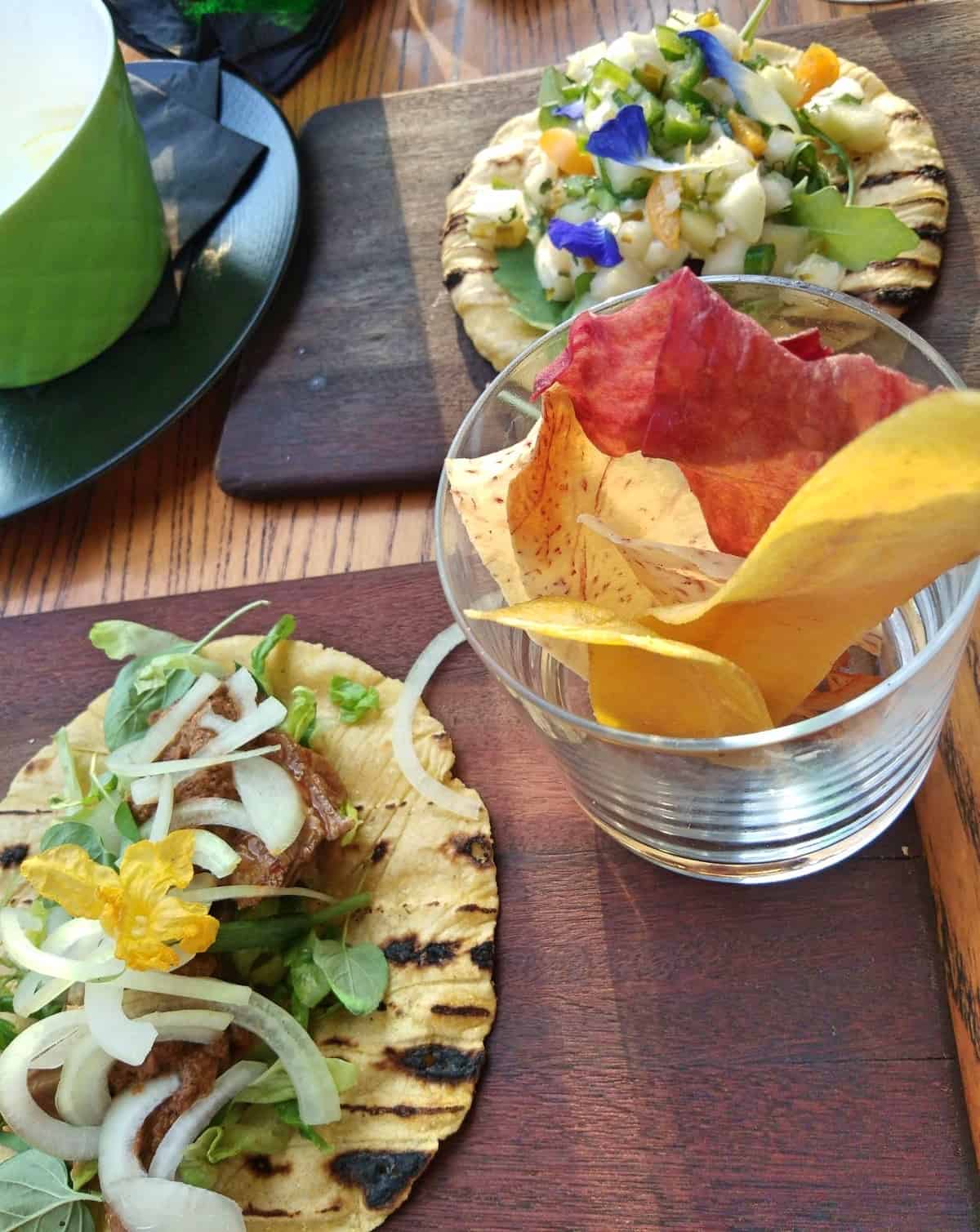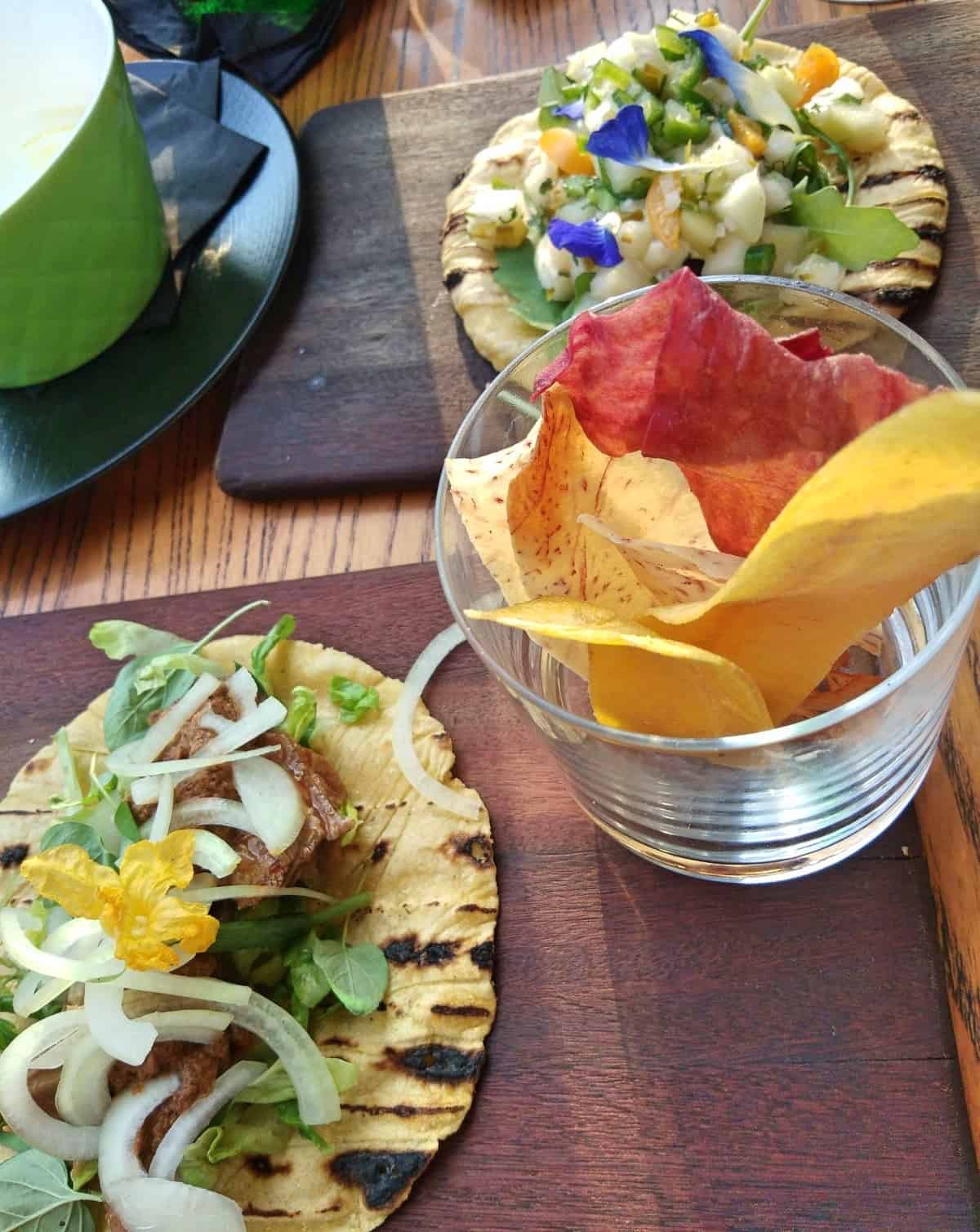 Thankfully, noise pollution from nearby developments quickly subsides before Fuego's first table sitting at 6:30 and is replaced with their upbeat latin music. Be sure to have drinks at Coppersmith beforehand, which makes elegant, artisan cocktails in a chic setting. Then either stroll into the restaurant for the first, or second sitting at 8:30.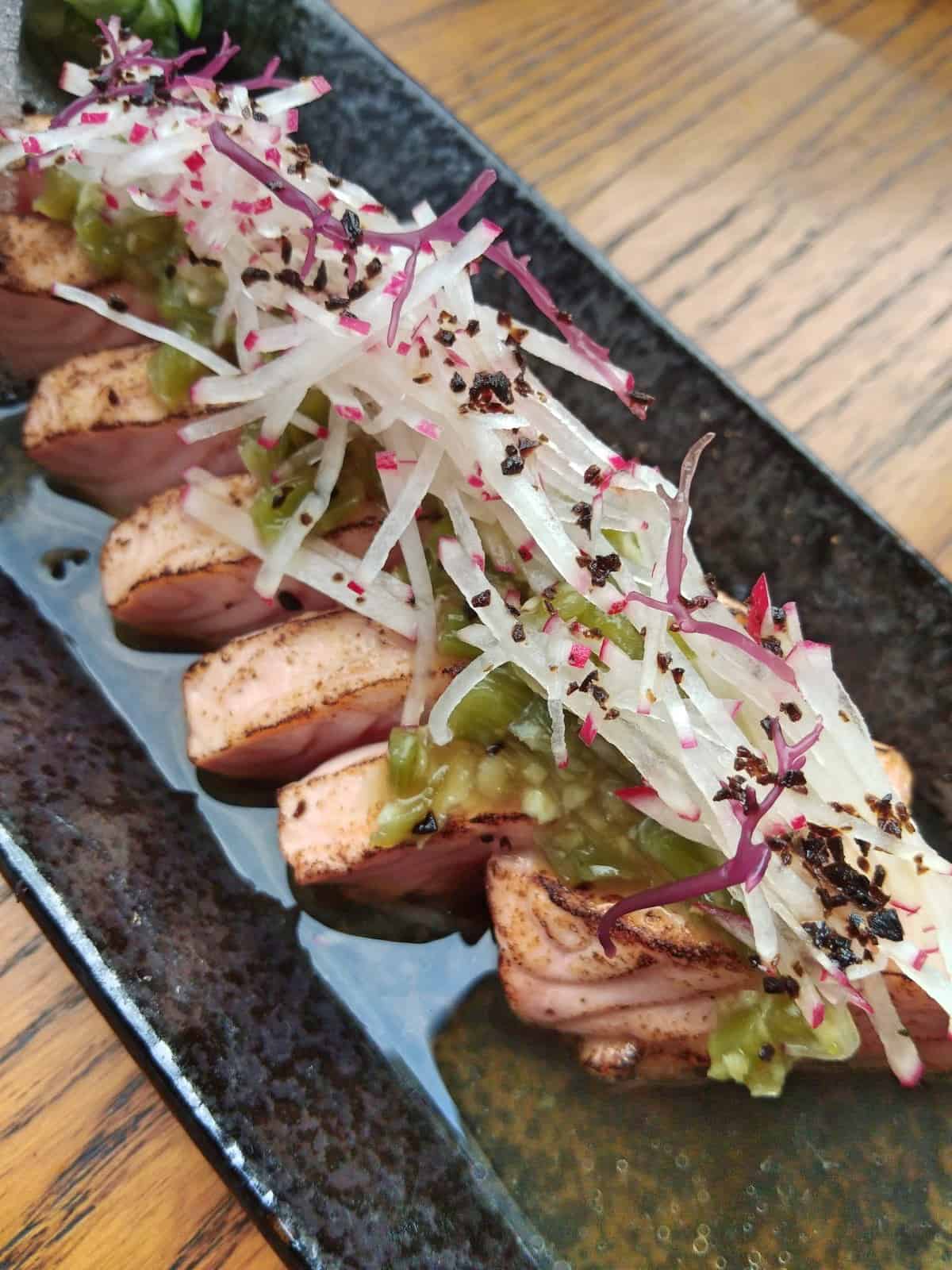 On the menu is a range of different guacamoles served with crispy home cooked chips, a selection of Ceviche, tacos (my favourite was the chicken- the fish was a bit of a miss) and the best aged steak I've had cooked in the city. There's also plenty of other South American inspired small plates and bigger grilled meat dishes on offer.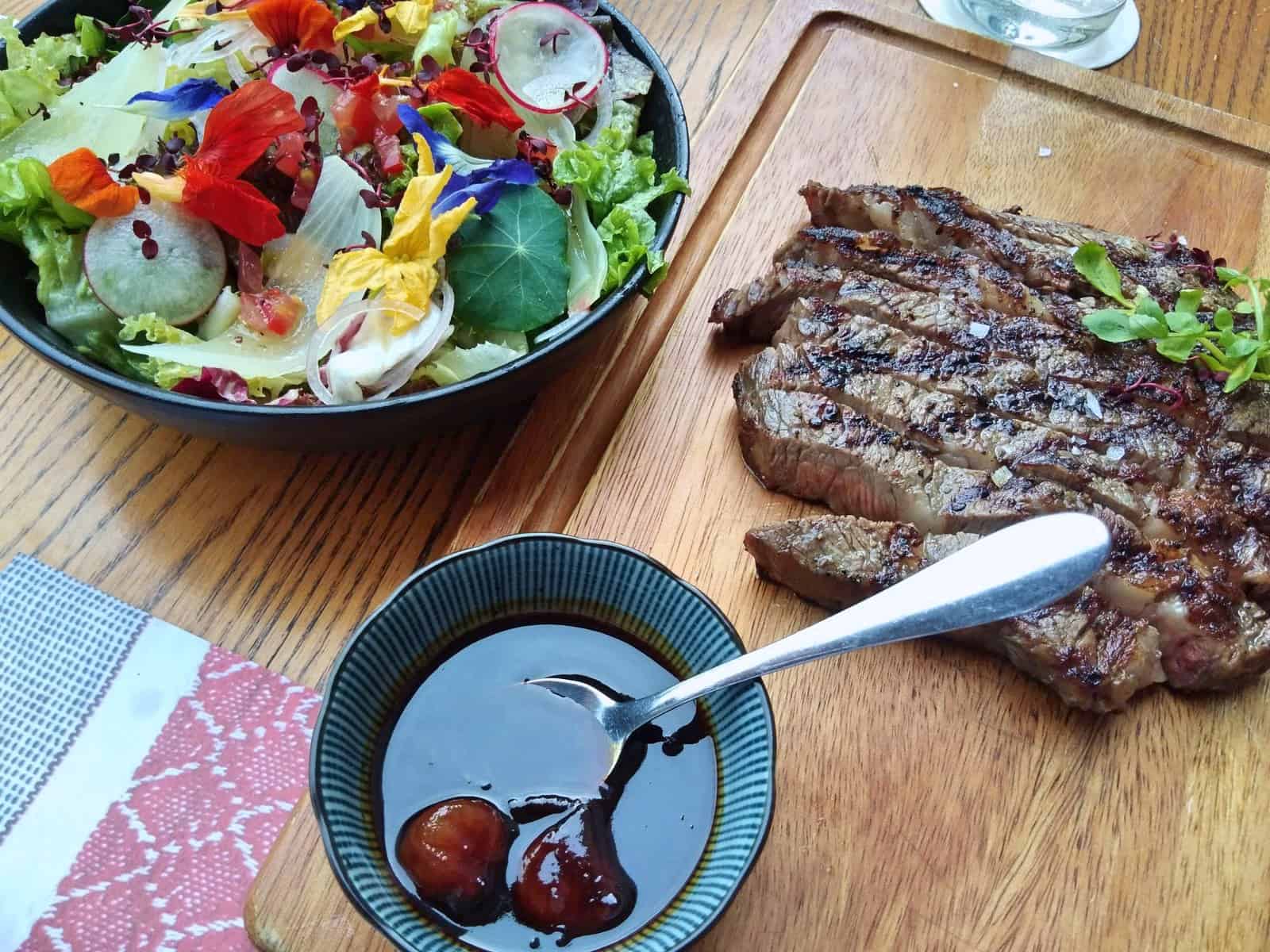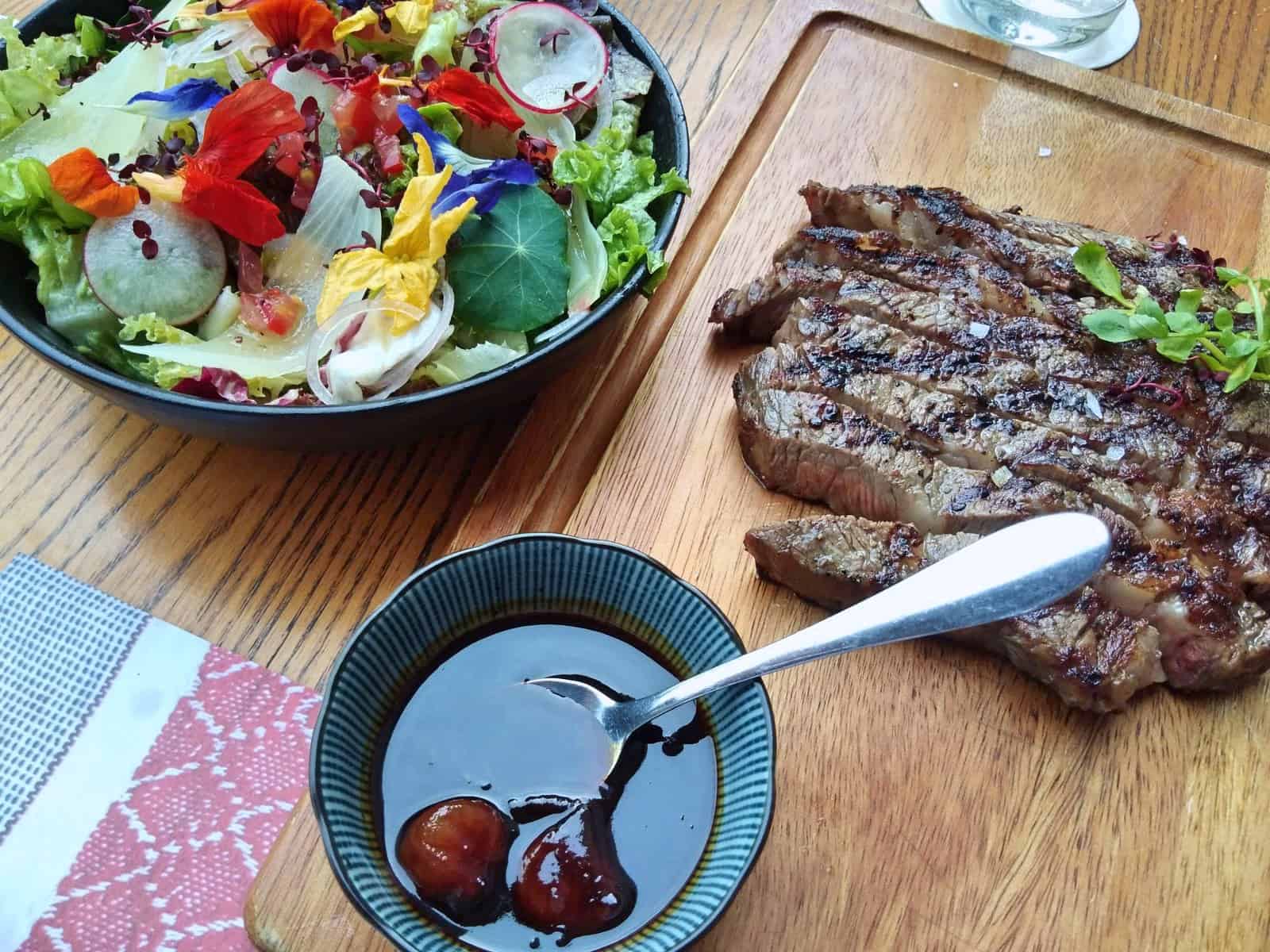 Tip: Be sure to reserve a table in advance as they can book out.
Location: KLCC
Website
Reviews

---
Flour (North Indian)
Home to some of the best Indian food I've had in town. Flour recently featured in the Jetstar in-flight magazine and have a very loyal following of regulars. They serve a tasty and refined selection of curries, breads, rice and meatless dishes, headed by Mumbai born Chef Yogi.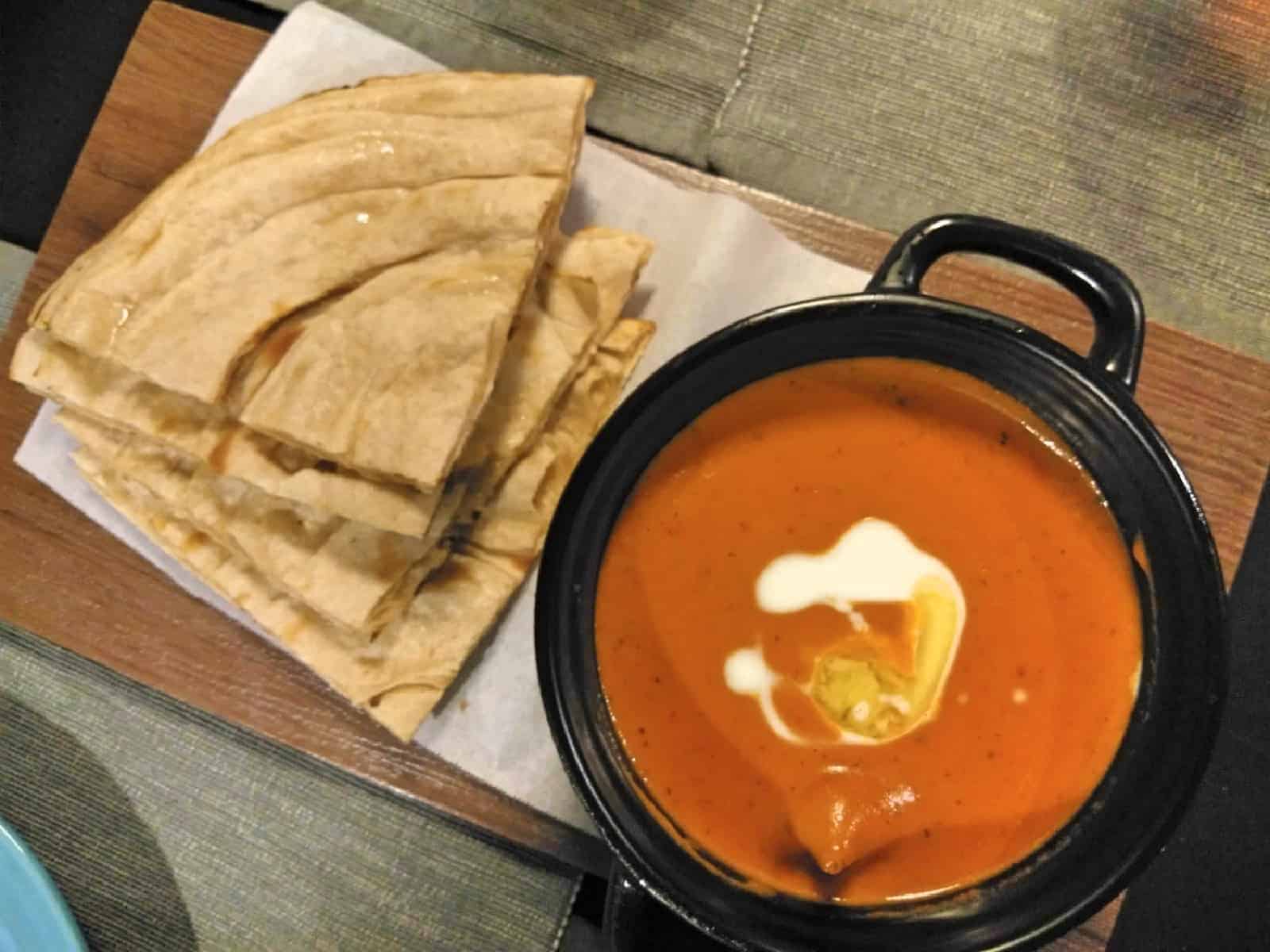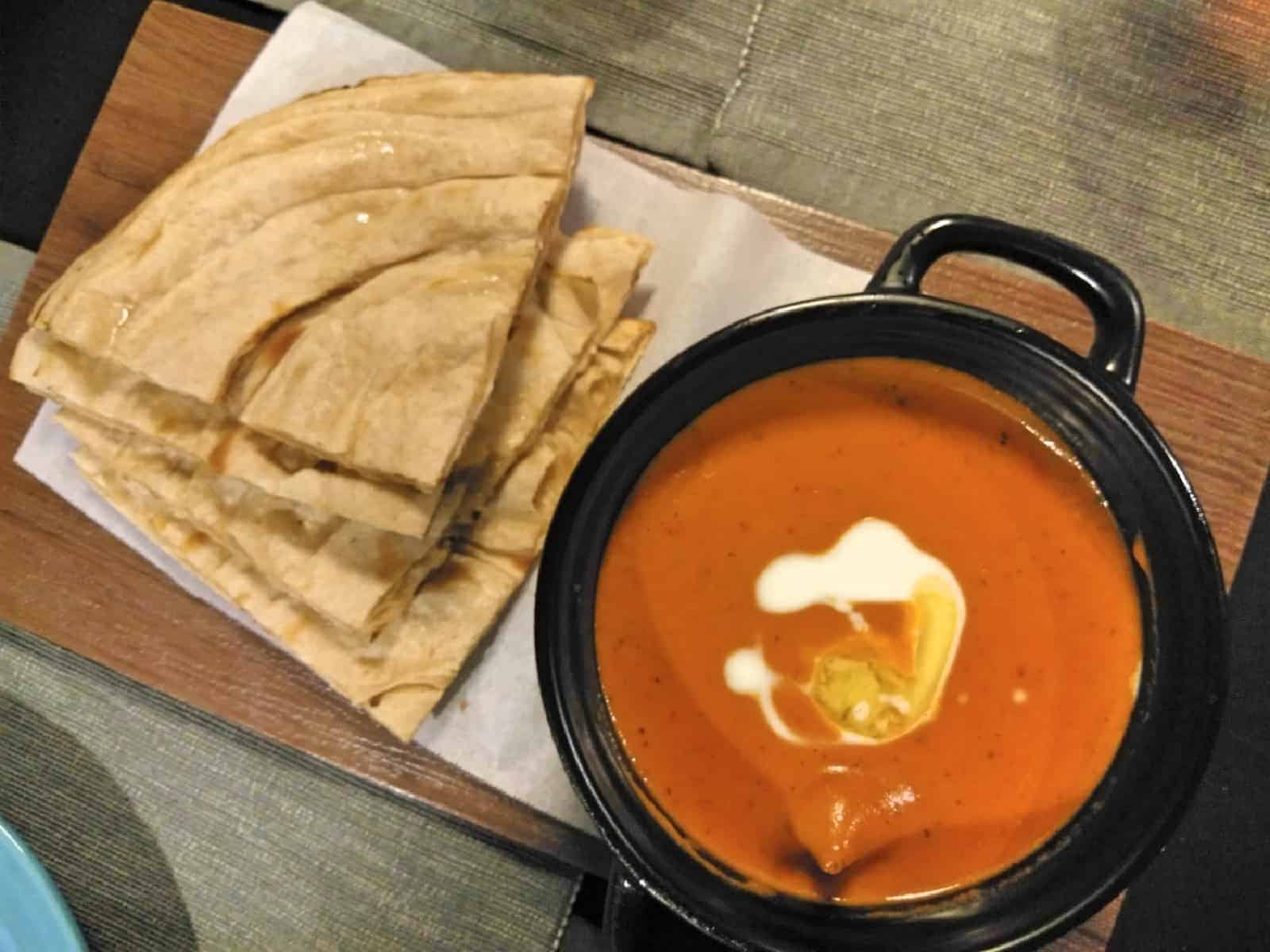 Flour have recently changed their image to look a bit more upmarket, although I preferred their casual look (prior to adding tablecloths, I didn't feel bad for getting curry on the marble tops, and read a menu as opposed to a book!) but they've the goods to back it up.
Tip: Head to Jungle Bird around the corner for post or pre dinner cocktails. And be sure to book a table at Flour- we've been turned away as walk-ins before because they get pretty busy on weekends!
Location: Bukit Damansara
Facebook
Reviews
---
Roost (modern European)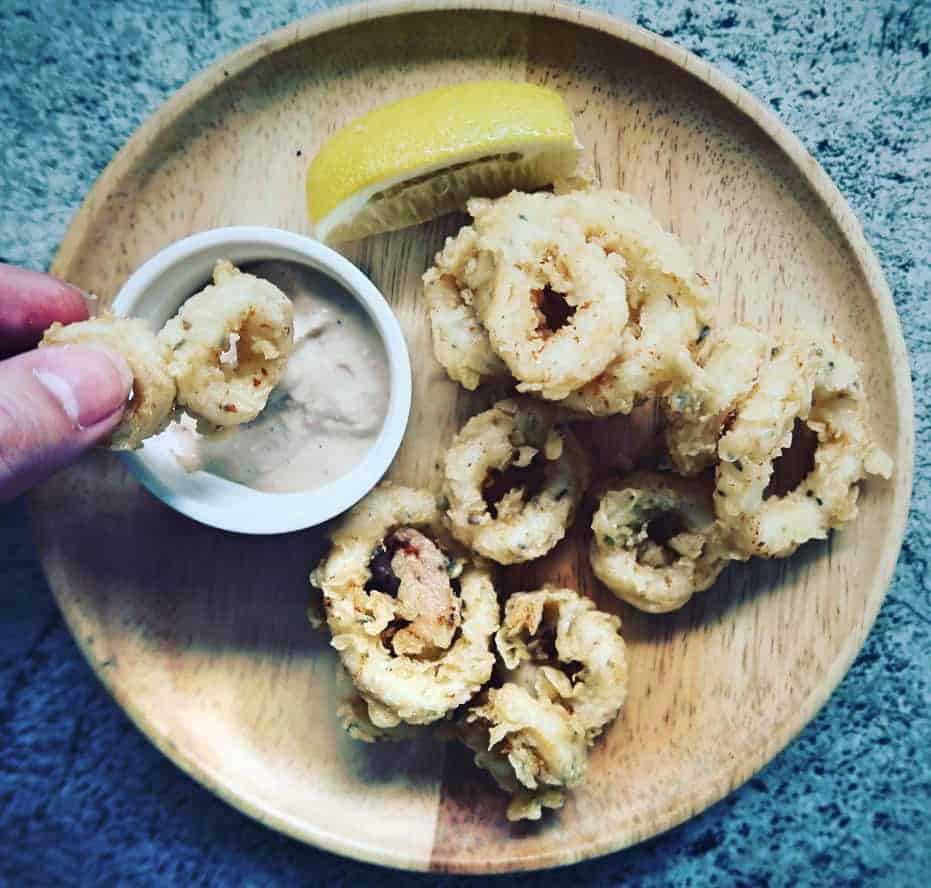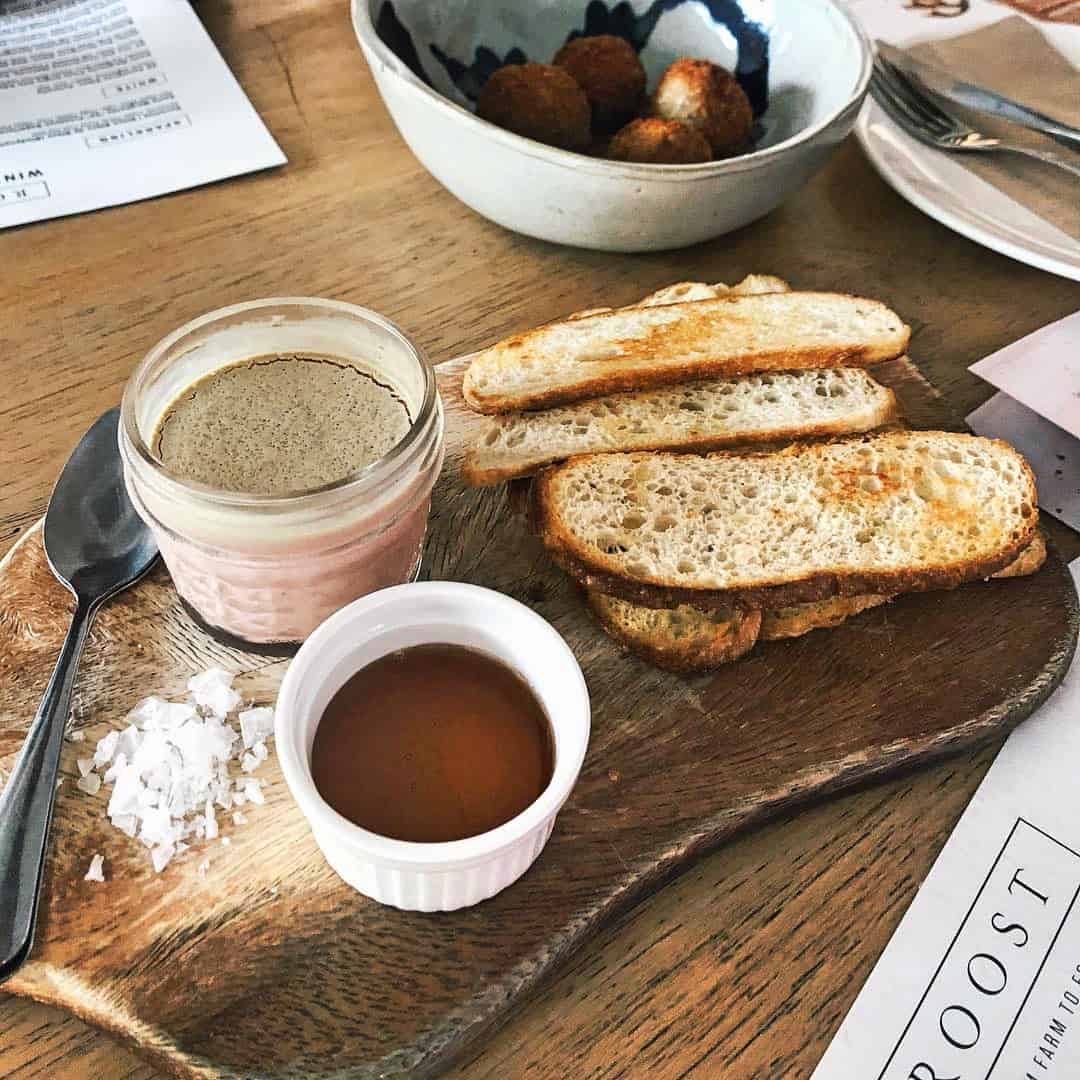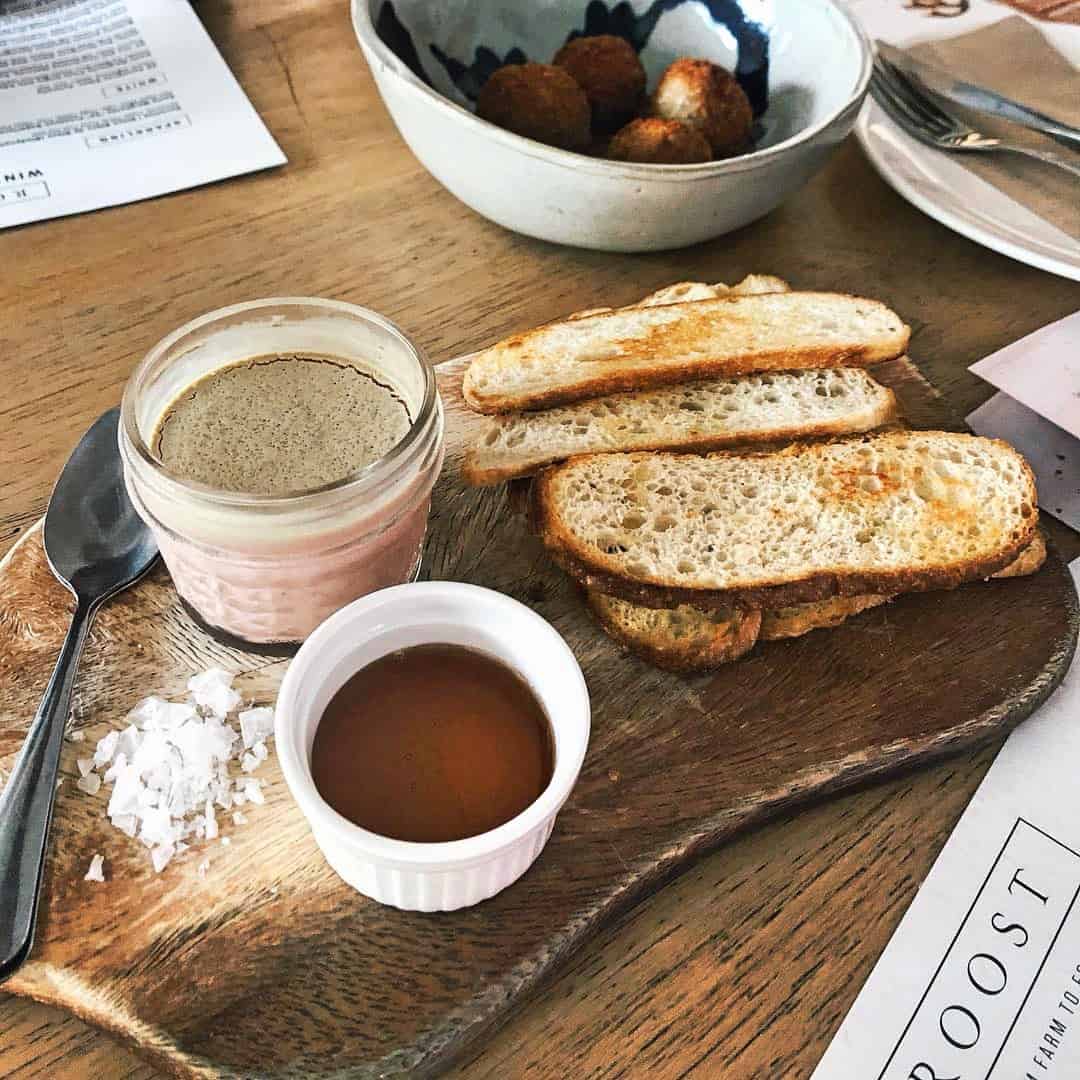 This is the kind of place you wish you lived above. Roost is to blame for my lack of restaurant experimentation in Bangsar, because I always have to come here when I'm in the area!
We first dined at Roost over a year ago when they just opened, and every dish since then has been equally consistent and delicious. The cuisine is modern European with Nordic roots, curated by their Danish head chef Albert Frantzen.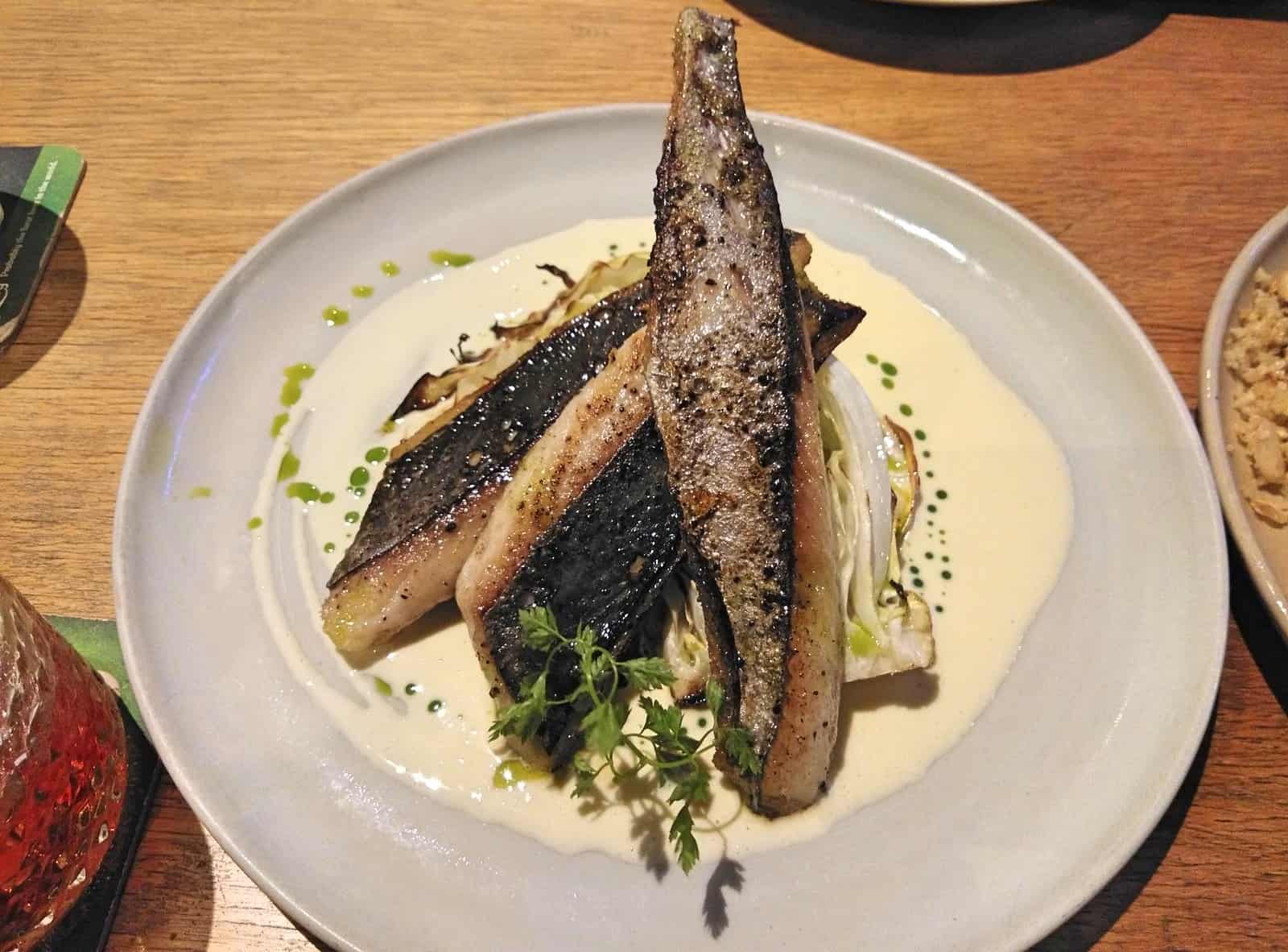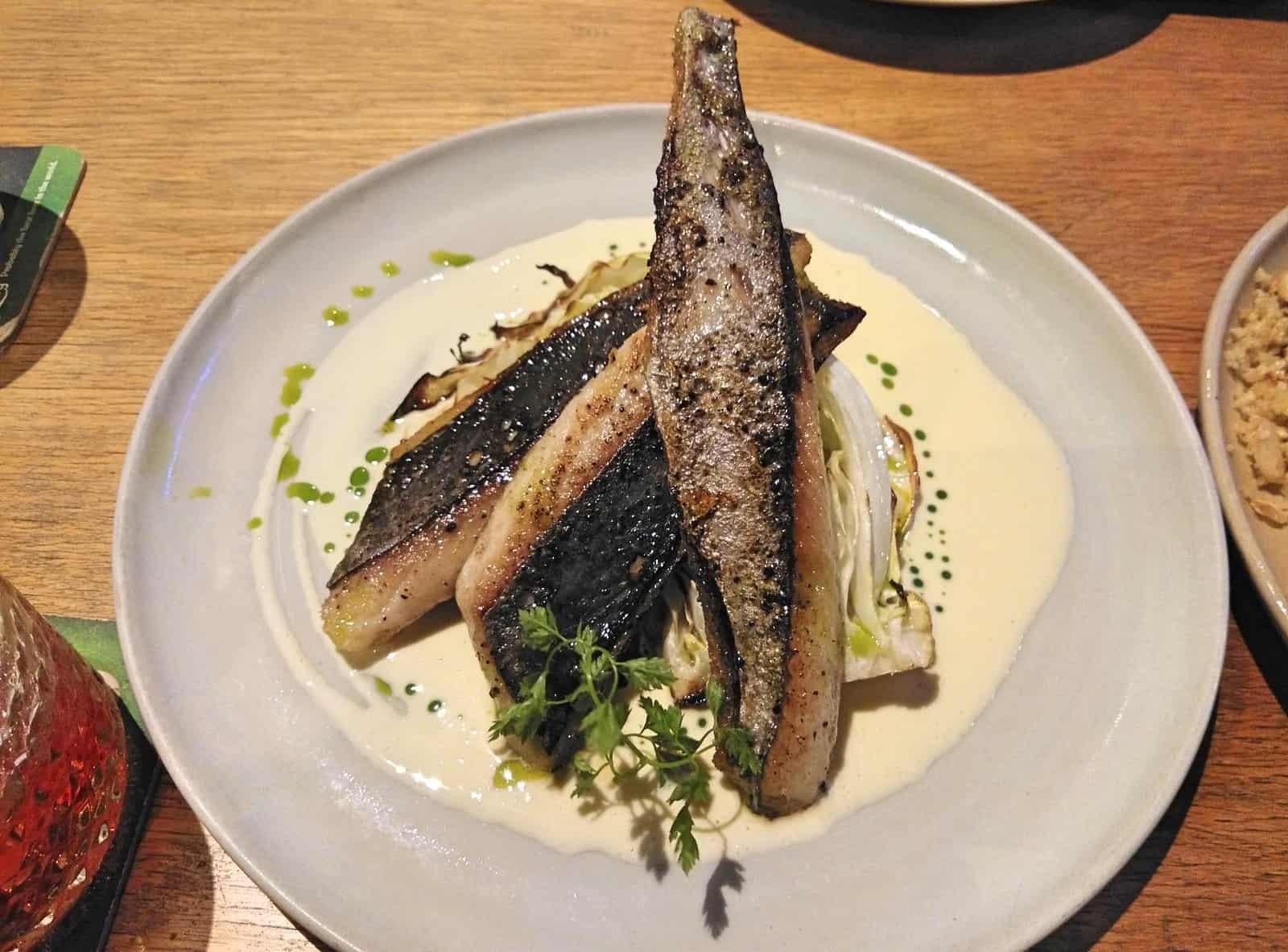 Roost's concept is sustainable farm-to-fork produce. I love how they celebrate even the most basic ingredient – like cabbage or okra, which is cooked simply and to perfection.
Every dish on their menu is delightful, but my personal favourites are: the Chicken Liver Pate (the best I've had in the city), Grilled Spanish Mackerel, Duck Ragout Fettuccini, Chicken Schnitzel and for dessert, their well-wobbled Coconut Panna Cotta.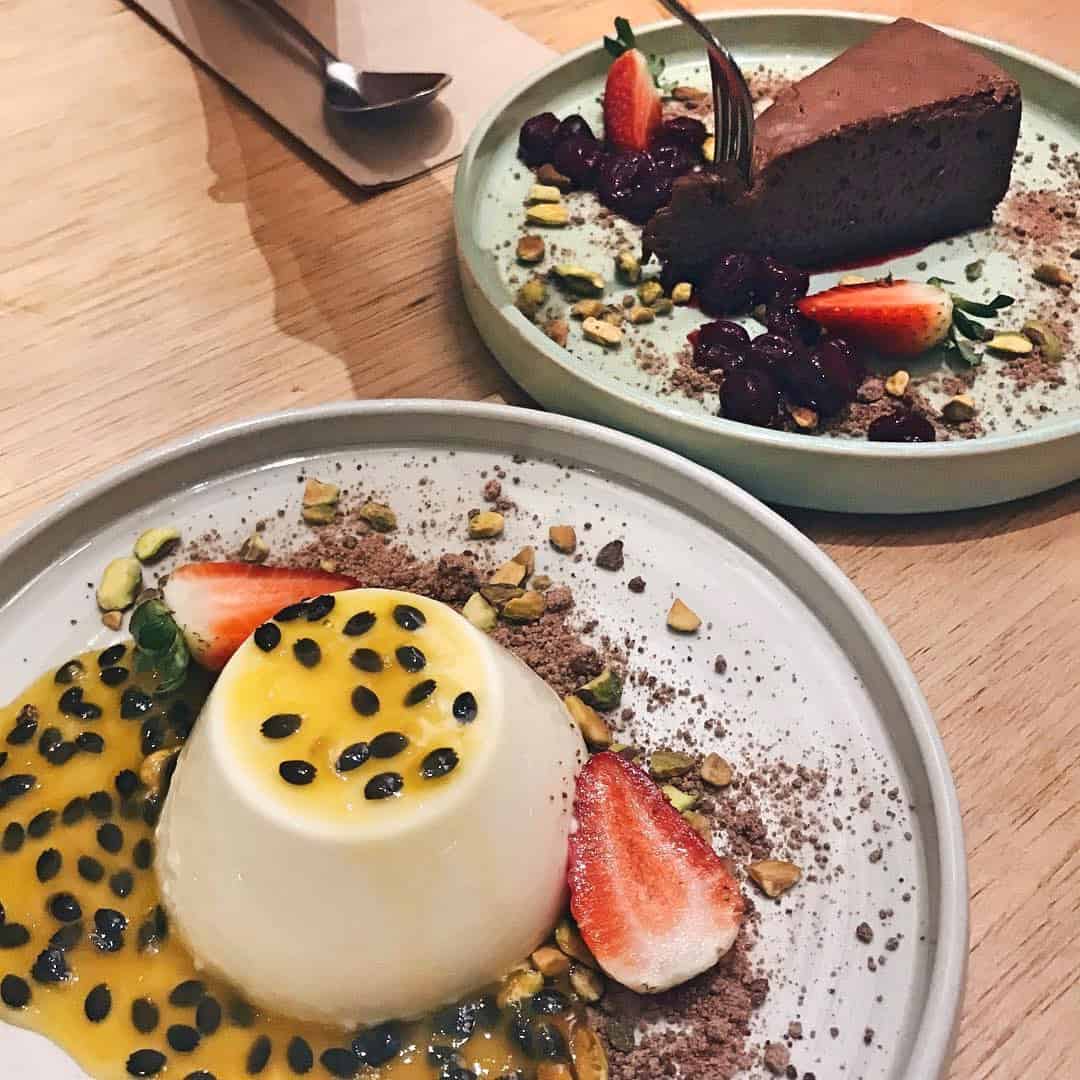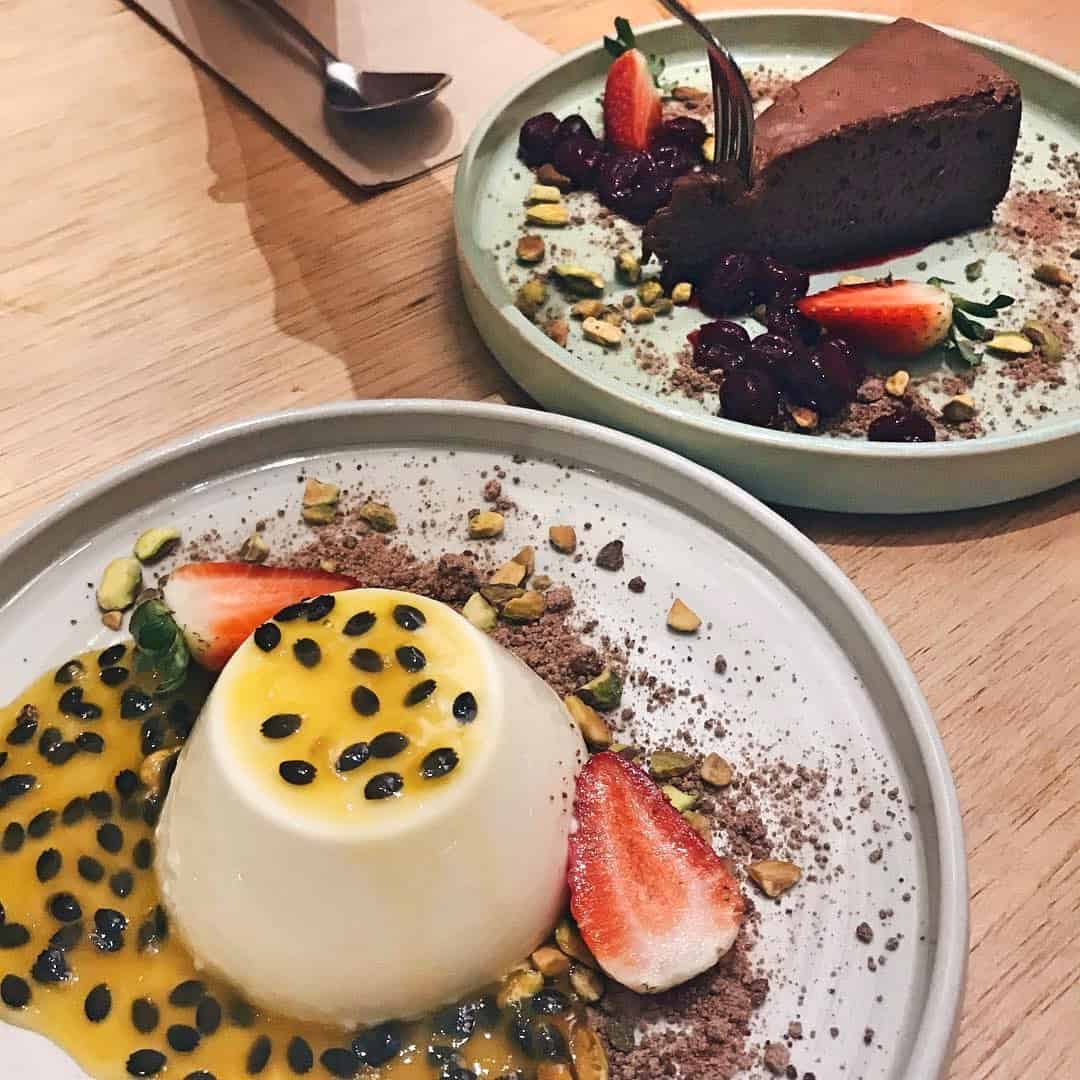 Location: Bangsar Village
Website
Reviews
---
🤙🏻Great Everyday Eats
---
Topshelf (French)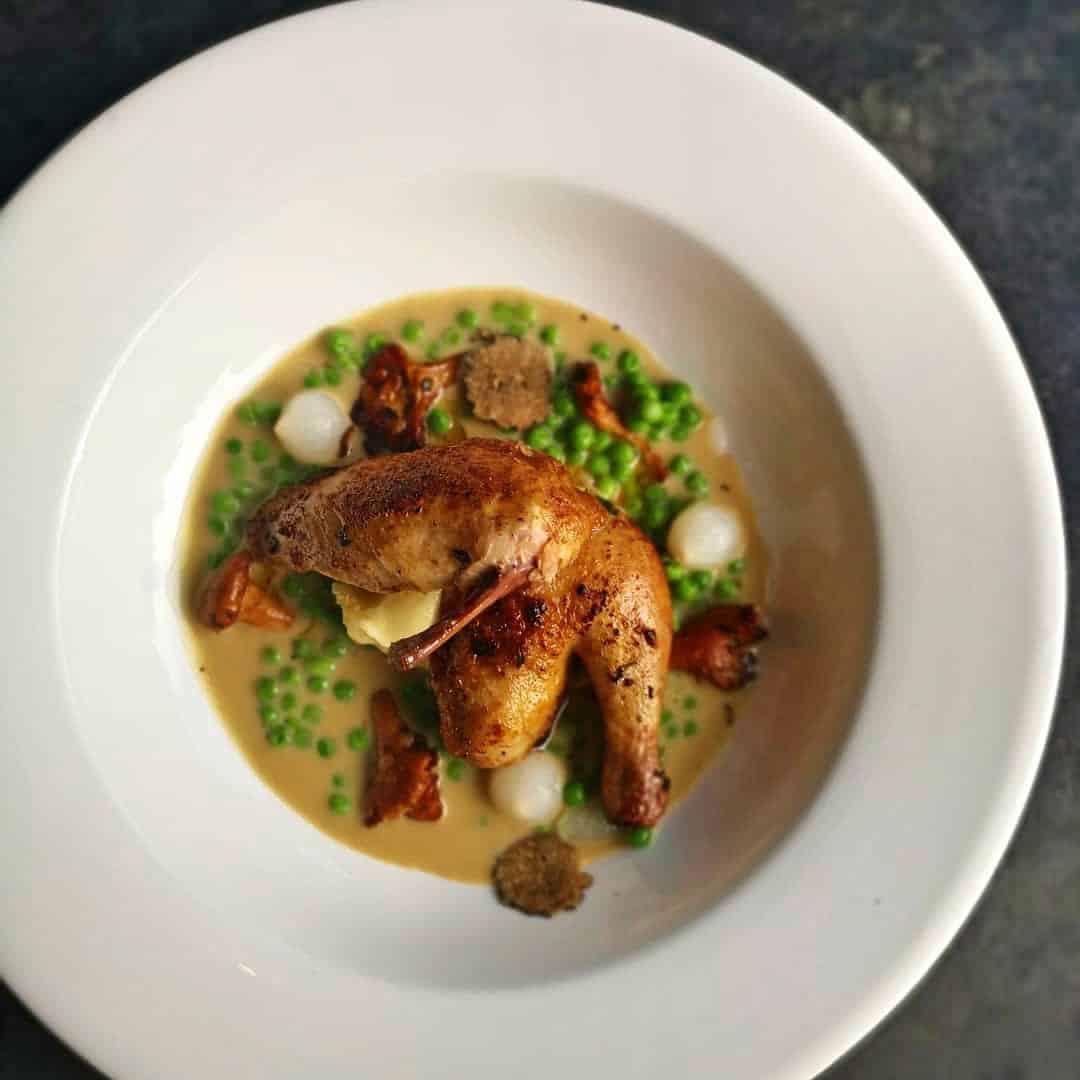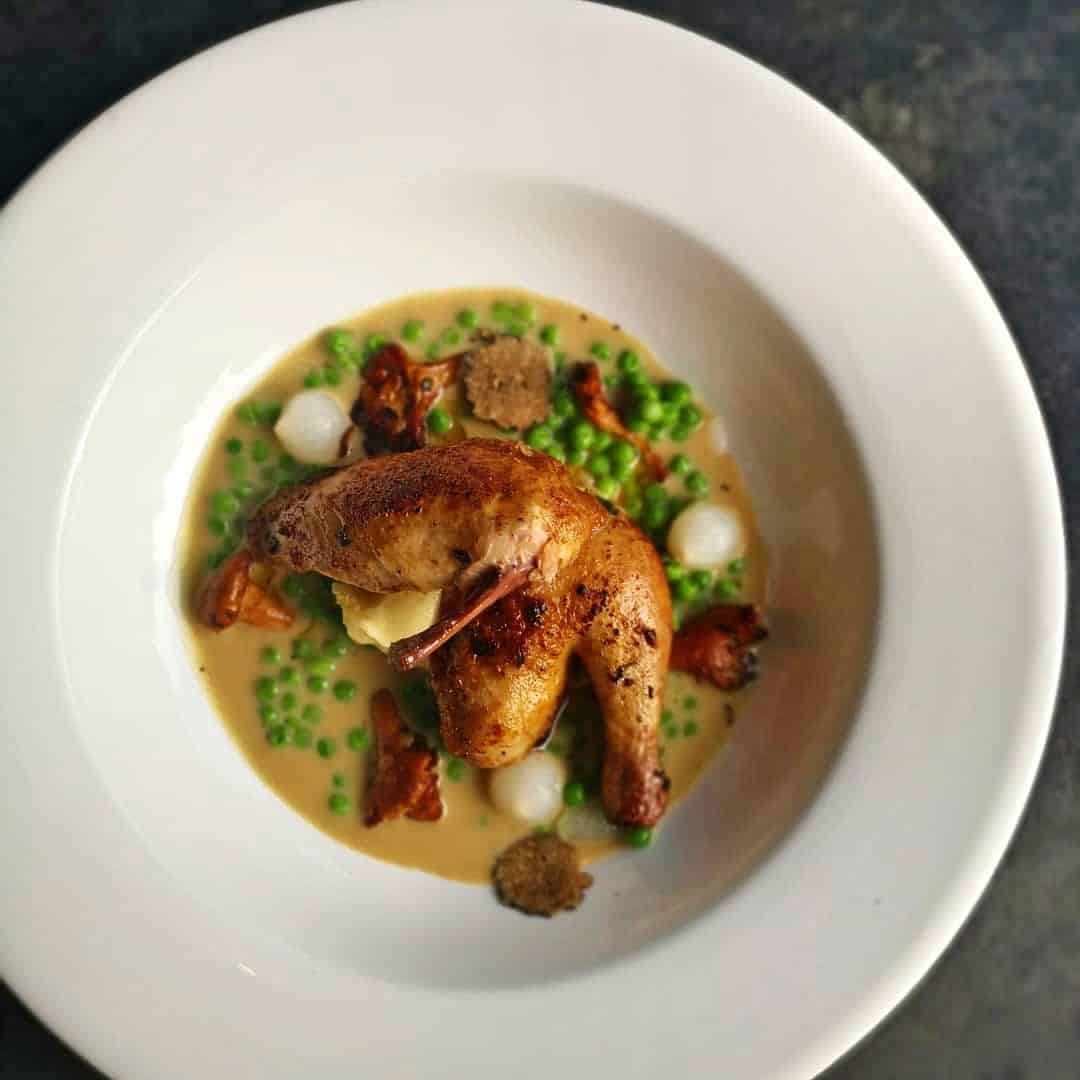 An easy-going, modern French bistro on the quieter side of TTDI. The menu is filled with delicious French classics, like Liver Pate, Confit de Canard, Roasted Duck Breast and a Baked Catch of the Day en papillote. 
Location: TTDI
Website
Reviews

---
Mercat (Spanish)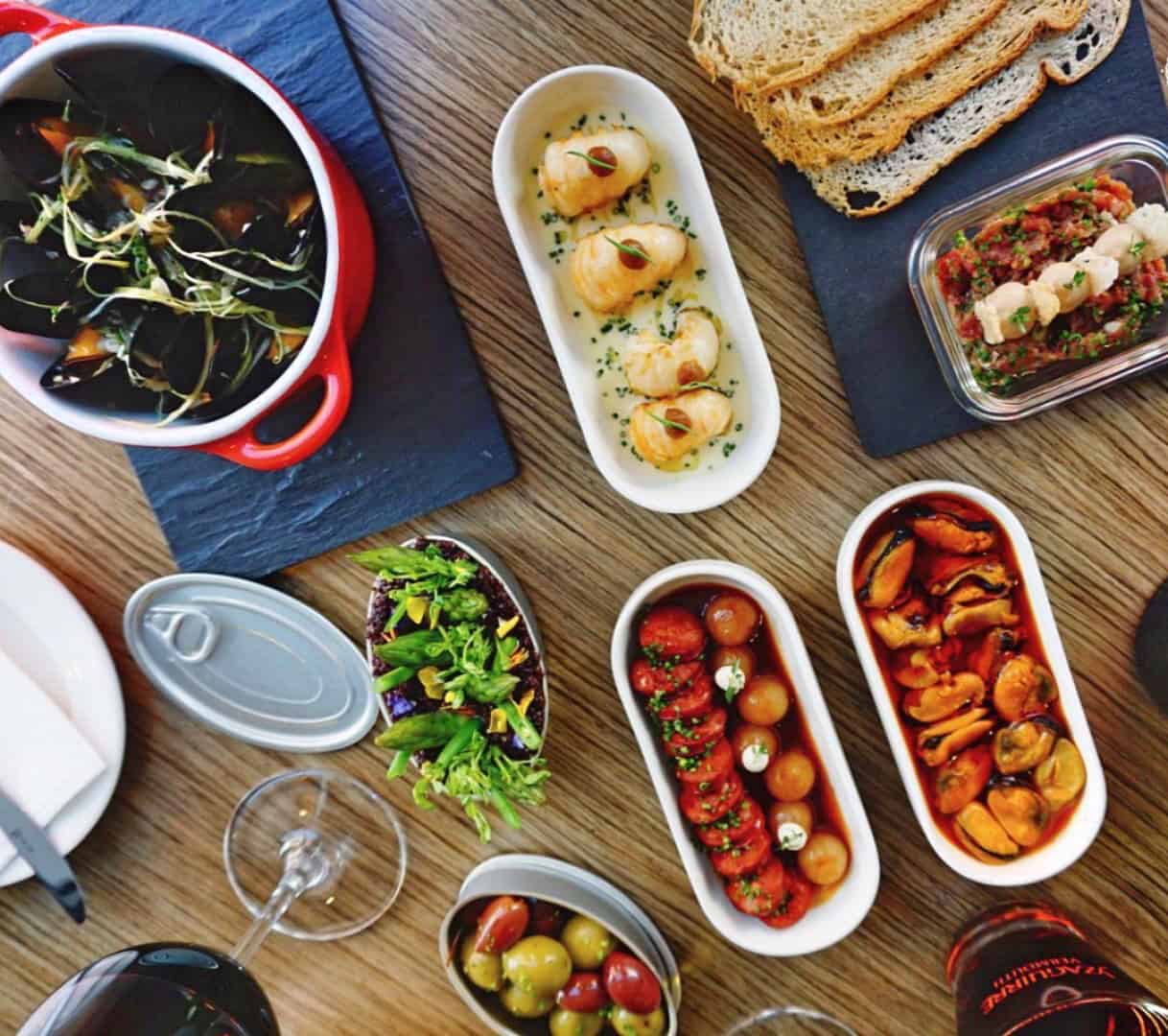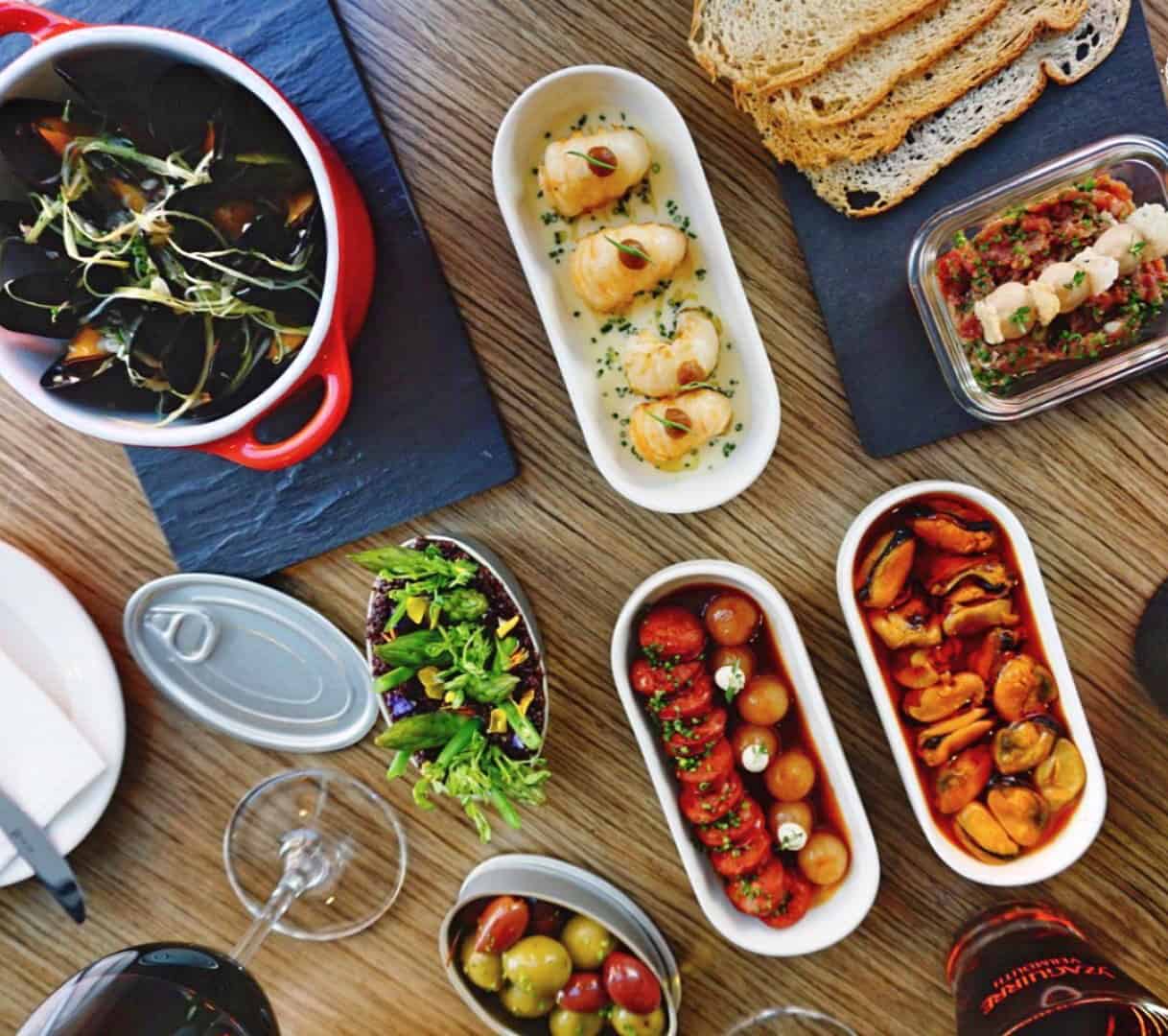 My favourite Spanish restaurant and gin bar in KL, offering a range of tasty tapas (including imported cheese and freshly sliced Jamon Iberico from the leg) delicious paella and main dishes. Head to their Bangsar venue for great vibes and gin-sommelier waiters who will help you find the perfect gin drink, served Spanish style baby 👌🏼
Location: Bangsar Village and Mont Kiara
Website
Reviews

---
Ekkamai (Thai)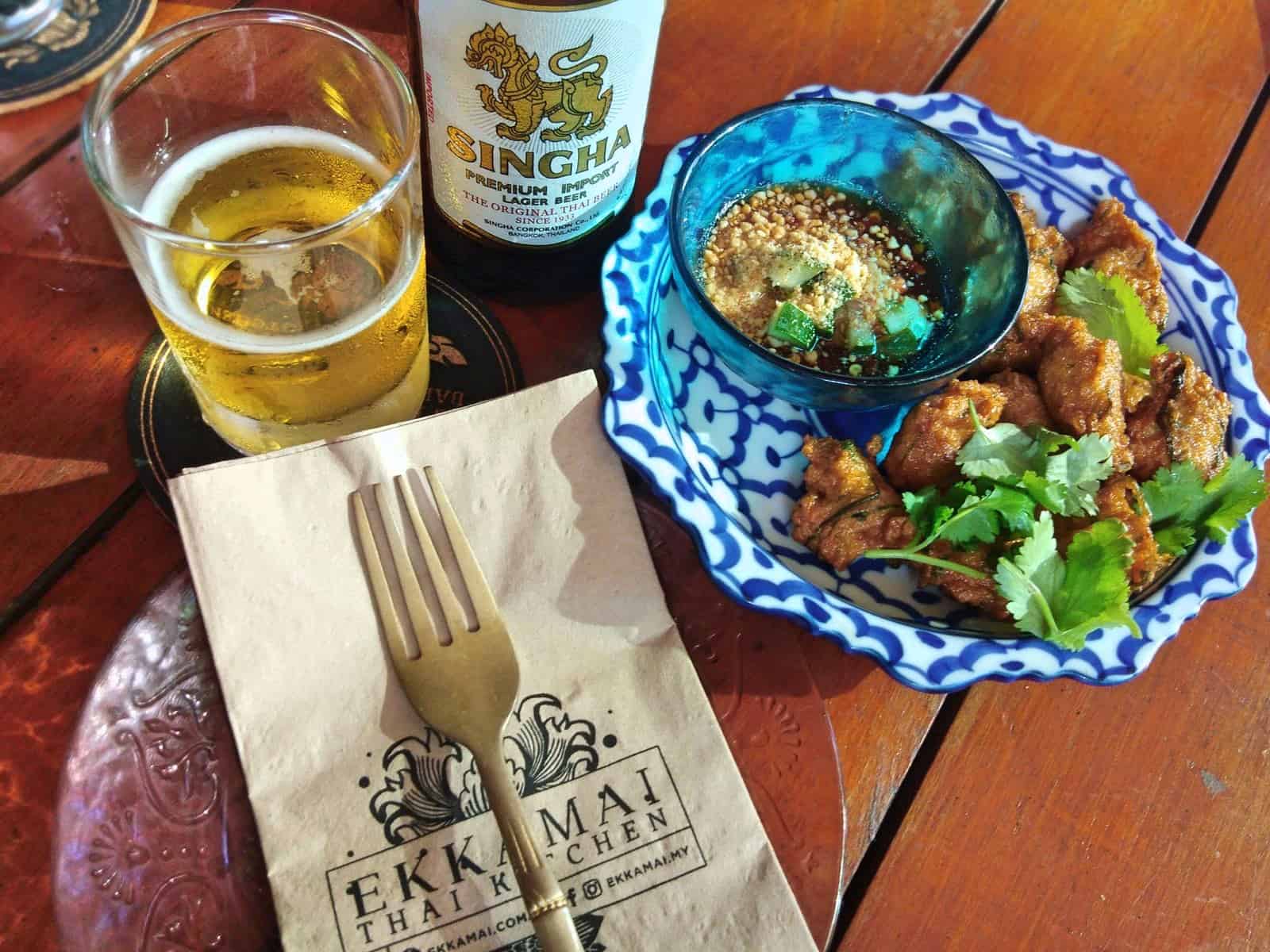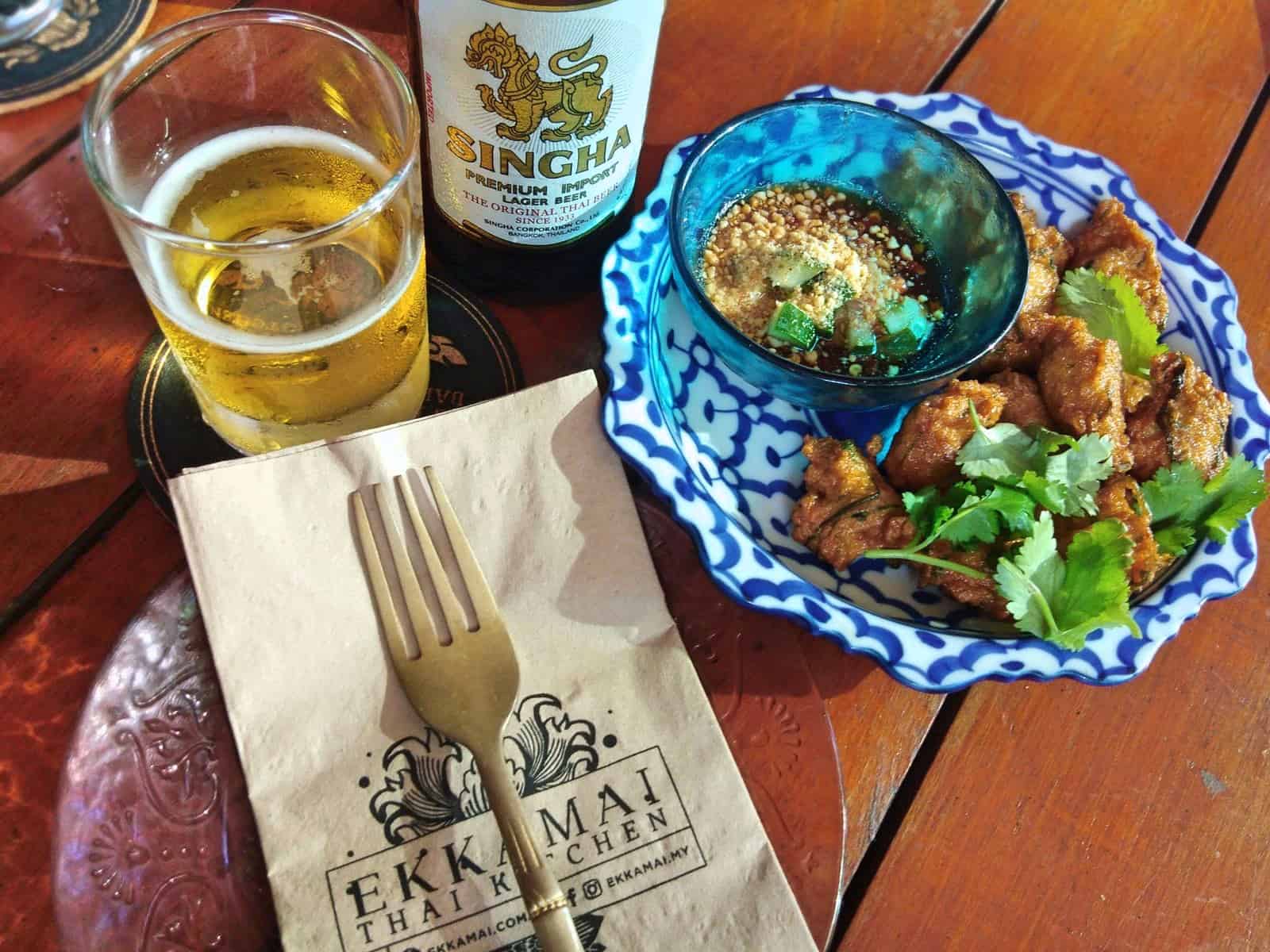 Authentic, modern and consistently delicious, Ekkamai serves the best Thai food we've eaten here. Owned by the Social group (founded by a Chinese owner and his Thai wife) you can expect a range of traditional dishes with a contemporary twist.
Location: Publika (Solaris Dutamas) and Plaza Batai (Damansara Heights) 
Website
Reviews

---
Brasserie Leon (French)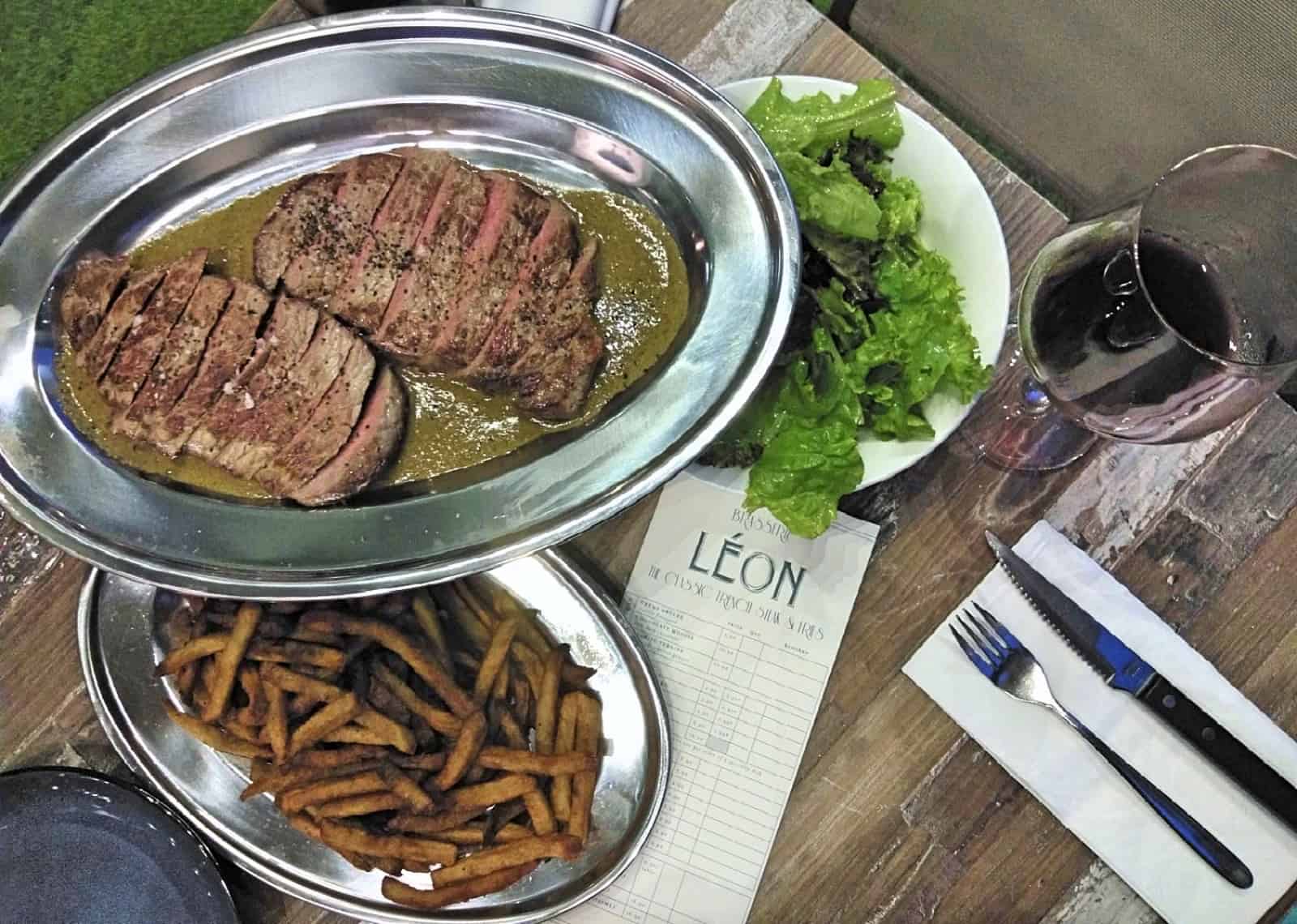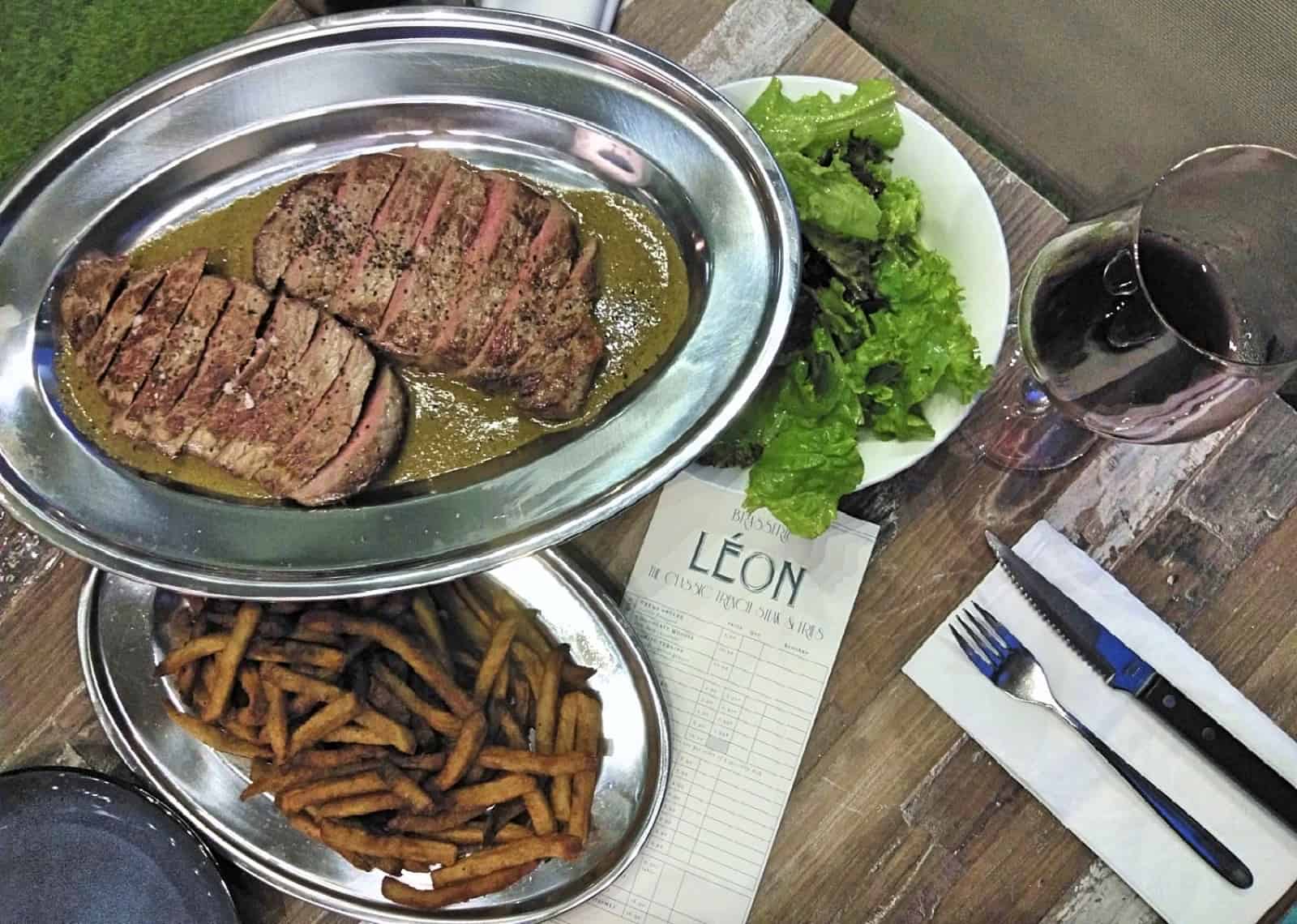 We were loyal regulars at Cocott', Leon's former casual French eatery and will be here too. Serving just a few light bites and 3 mains, the menu is small and speciality. Choose from the Roasted Spring Chicken, Grilled Grain-Fed Beef Striploin or the Angus Beef Striploin, all served with homemade French fries, green salad and [a very secret] delicious secret sauce.
Location: TTDI
Website
Reviews
---
Fat Olive (Mediterranean)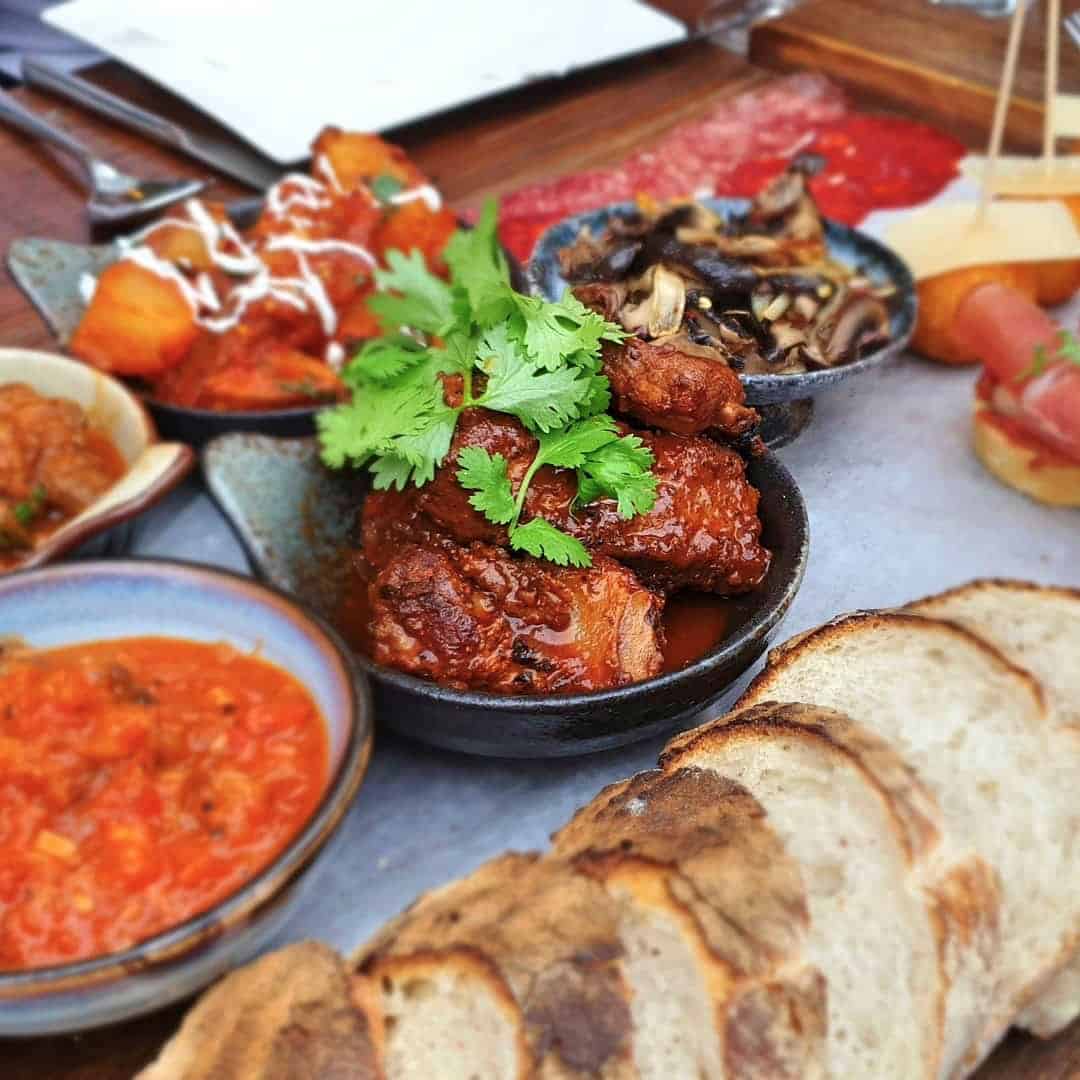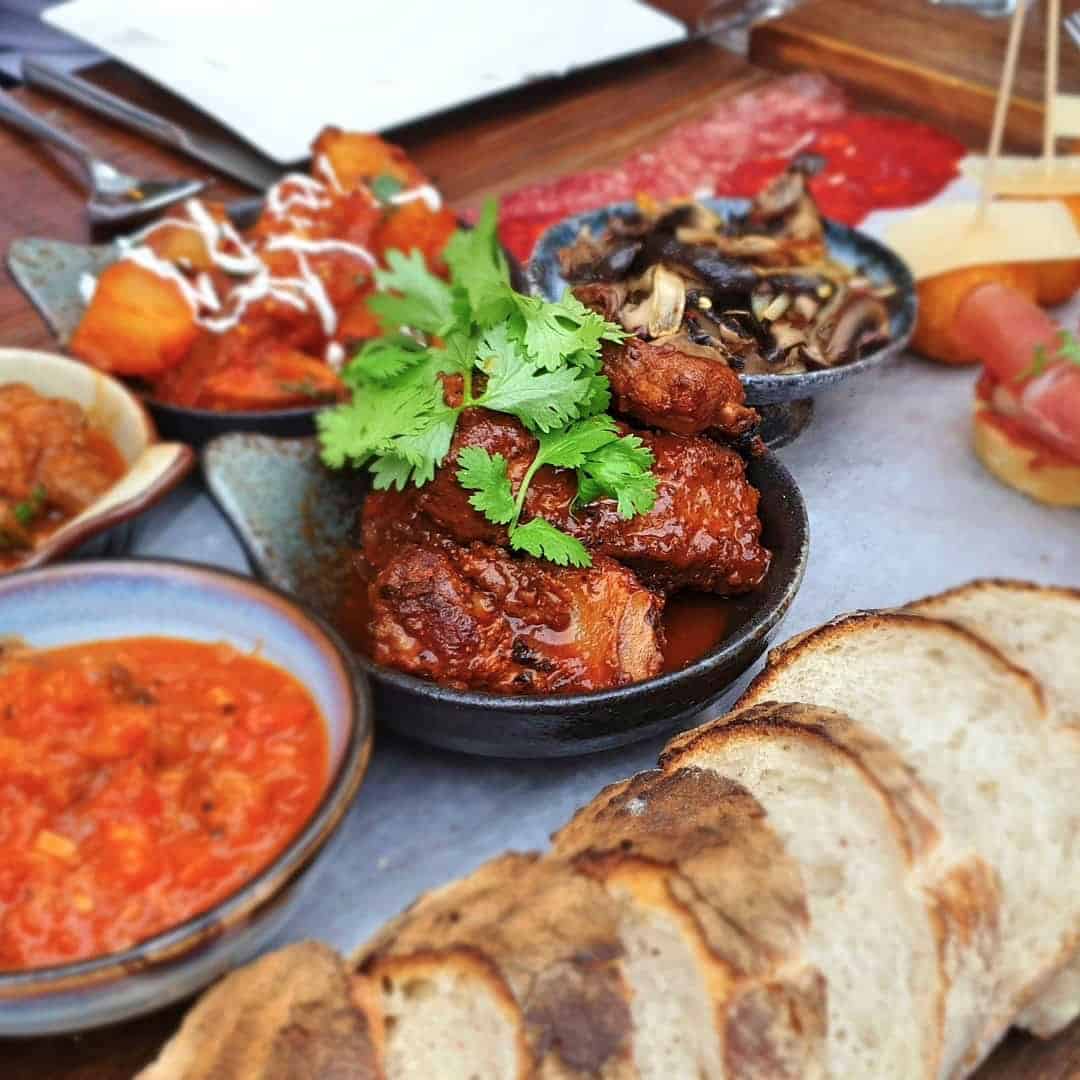 The newest (and best) addition to the Verve Shops, Fat Olive serves consistently great quality Mediterranean tapas and mains, and tasty Western style breakfasts [with crispy Jamon Iberico 😋]!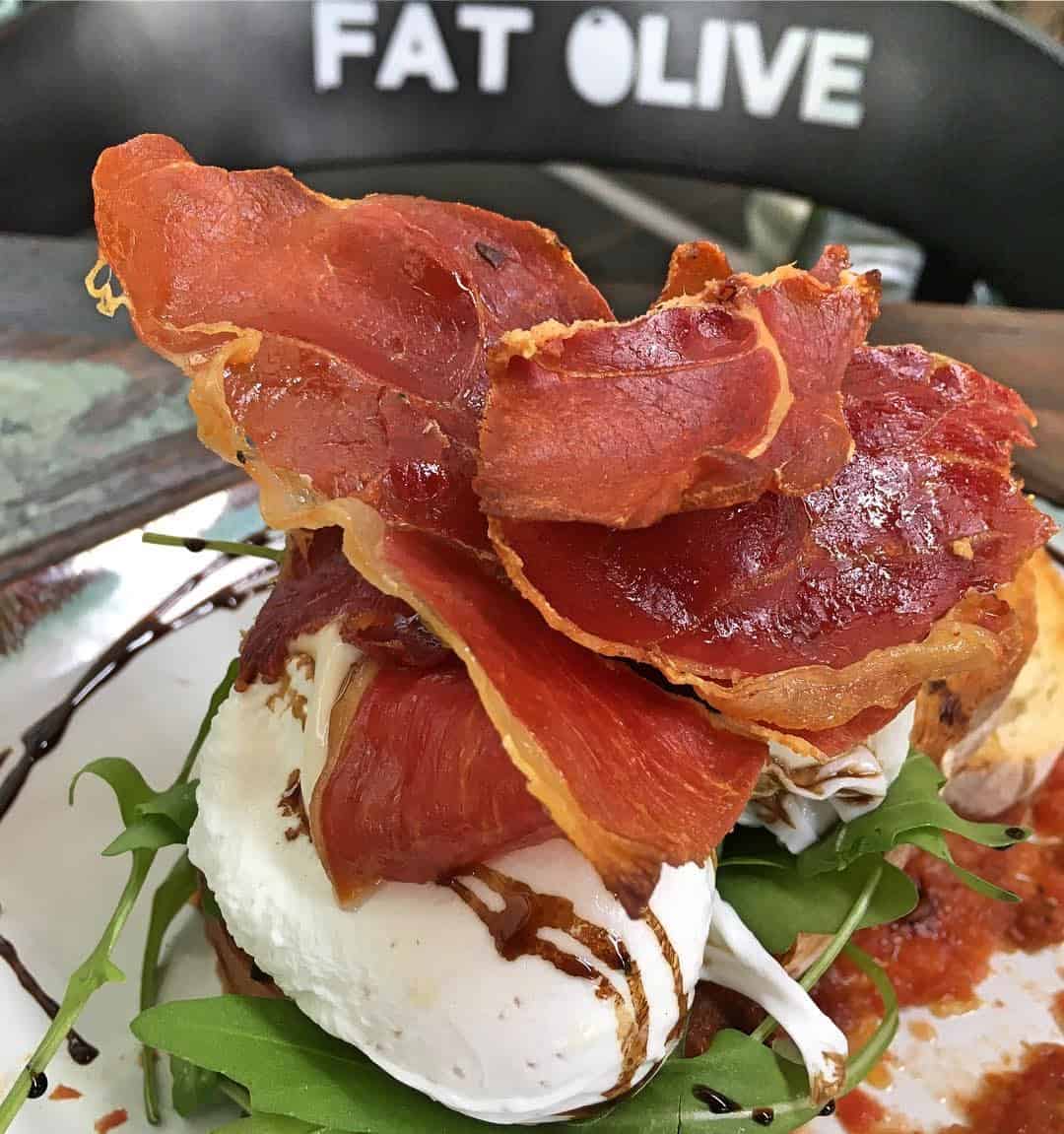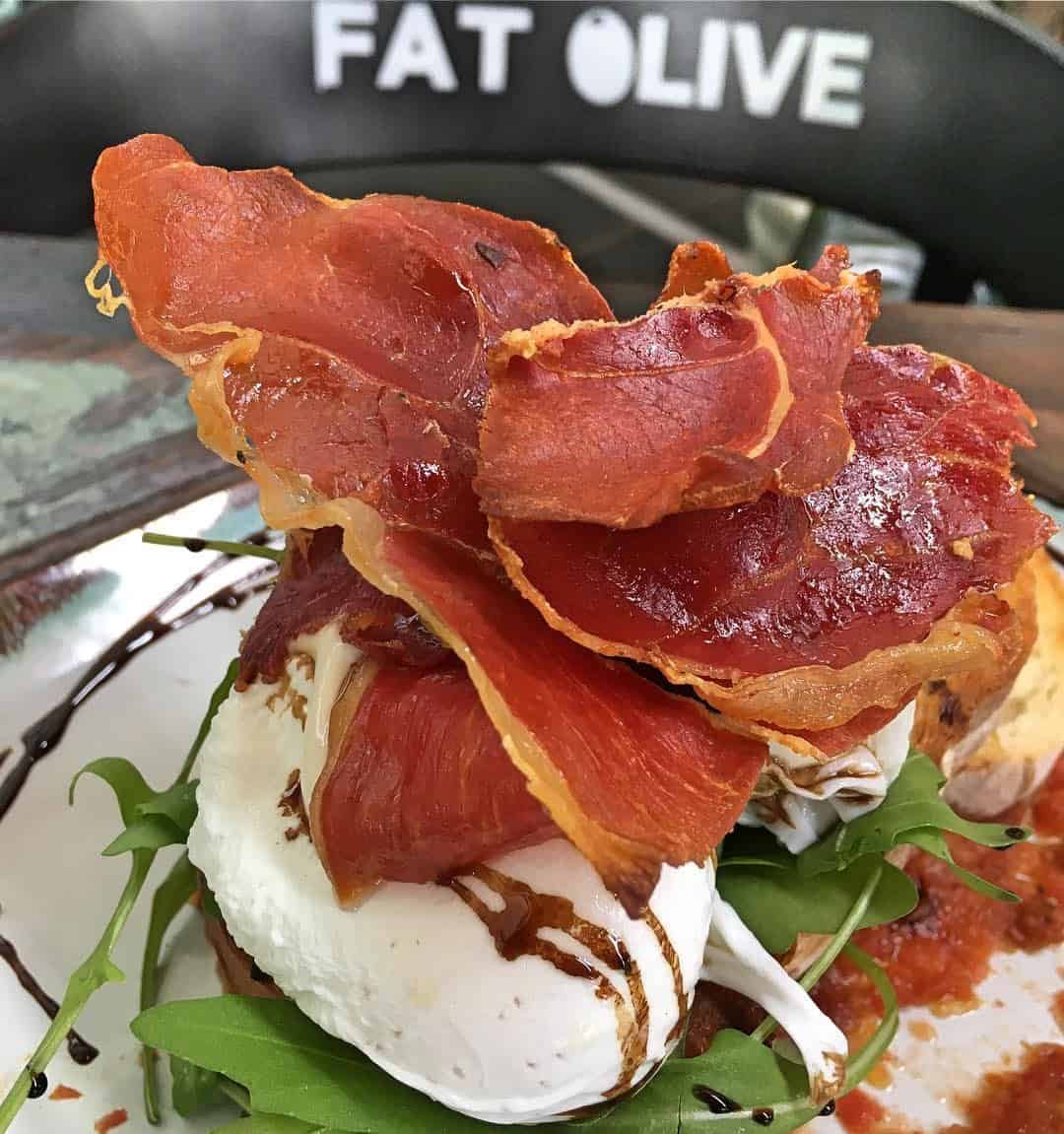 Location: Verve Shops, Mont Kiara
Facebook
Reviews
---
Ichiro Sushi Bar (Japanese)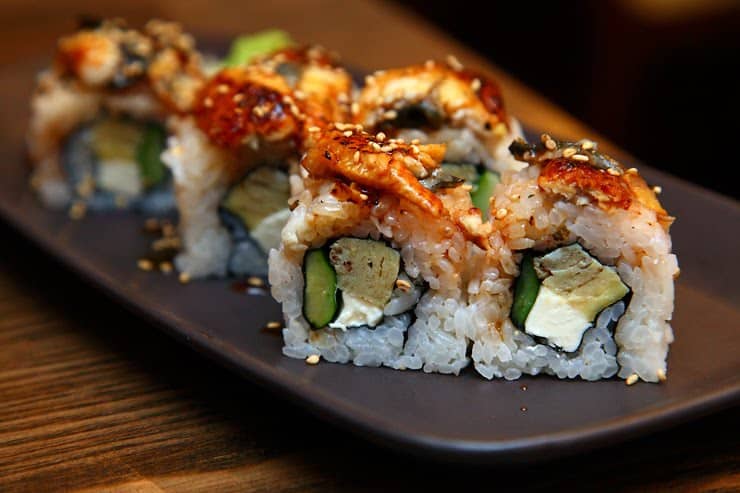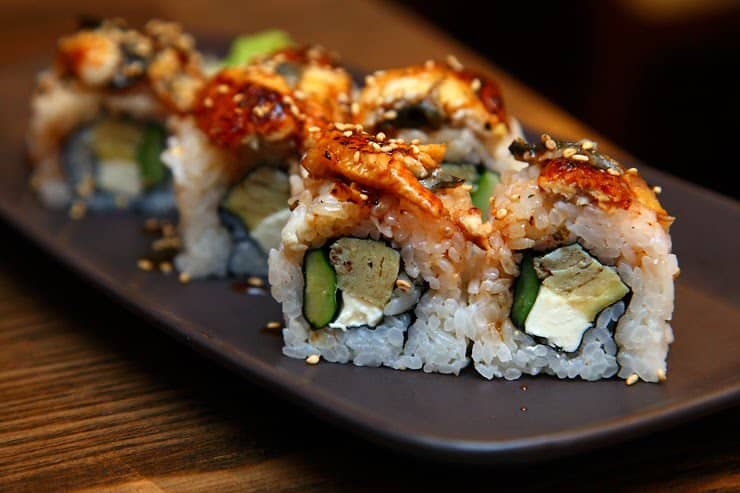 You know a place is good when there's [always!] a queue outside for dinner.
This cute, authentic eatery is my favourite sushi house in the city, serving an array of fresh, well-prepared sushi, sashimi and Japanese sides. (Tip: Head to Luretta D.O.P around the corner first for a delicious glass of Organic Italian wine.)
Location: 1 Utama Shopping Center, Bandar Utama
Facebook
Reviews
---
👏🏼Best Western Style Bruch
---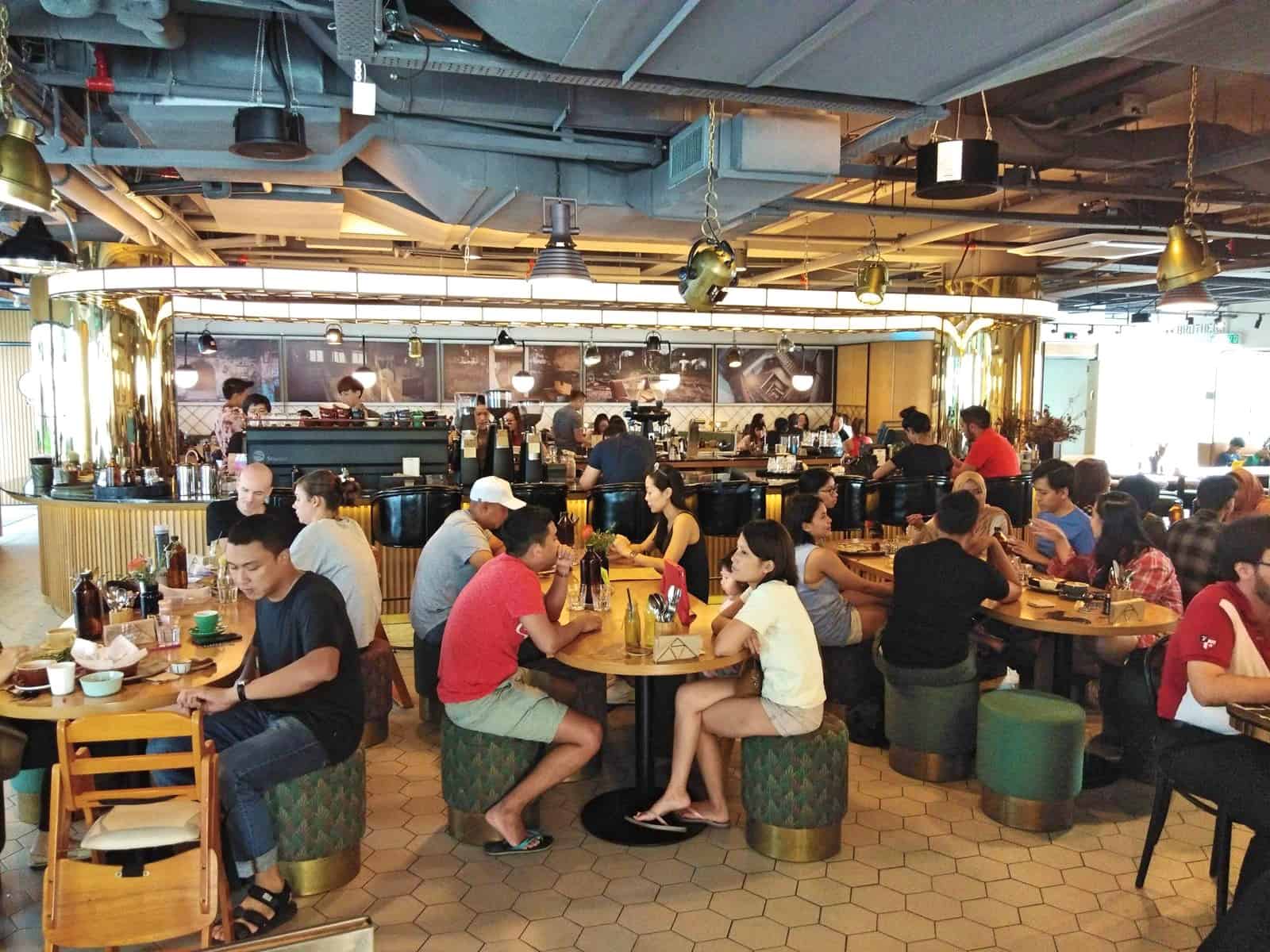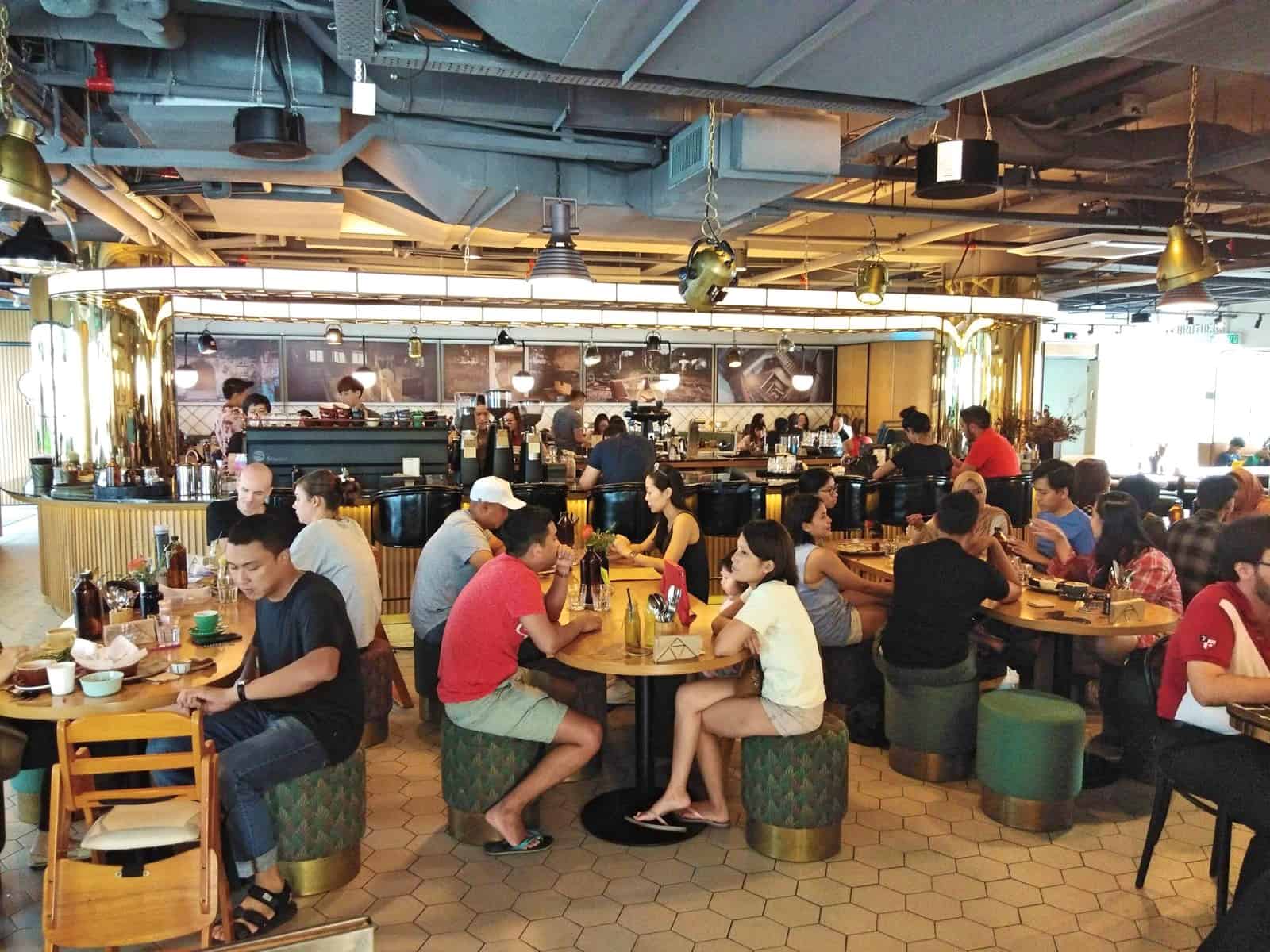 Common Man Coffee Roasters
We've been loyal customers in Common Man because their western breakfasts are the best we've eaten in KL. Favourites from the all-day brunch menu is their Veggy Wonderland Breakfast, CMCR Fish Burger and Crispy Barramundi. They also serve pukka coffee using their own roasted beans (latte art is a given), fresh fruit juices, craft beer and simple cocktails.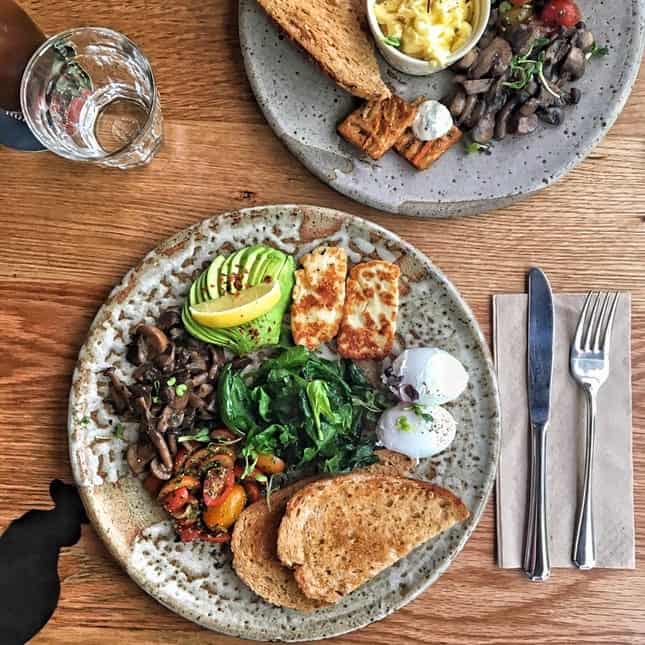 Location: TTDI
Website
Reviews

---
Breakfast Thieves
The Malaysian co-founders of Breakfast Thieves in Melbourne's fashionable Fitzroy, are bringing a taste of modern Australian brunching back home to Kuala Lumpur. Their KL menu has a bit more of an Asian twist and is as exciting as you'd find in any Melburnian cafe (although I've found some dishes are more of a hit than others.) Serving coffee, fresh juices and craft beer, this is a good one to try if you want something slightly different.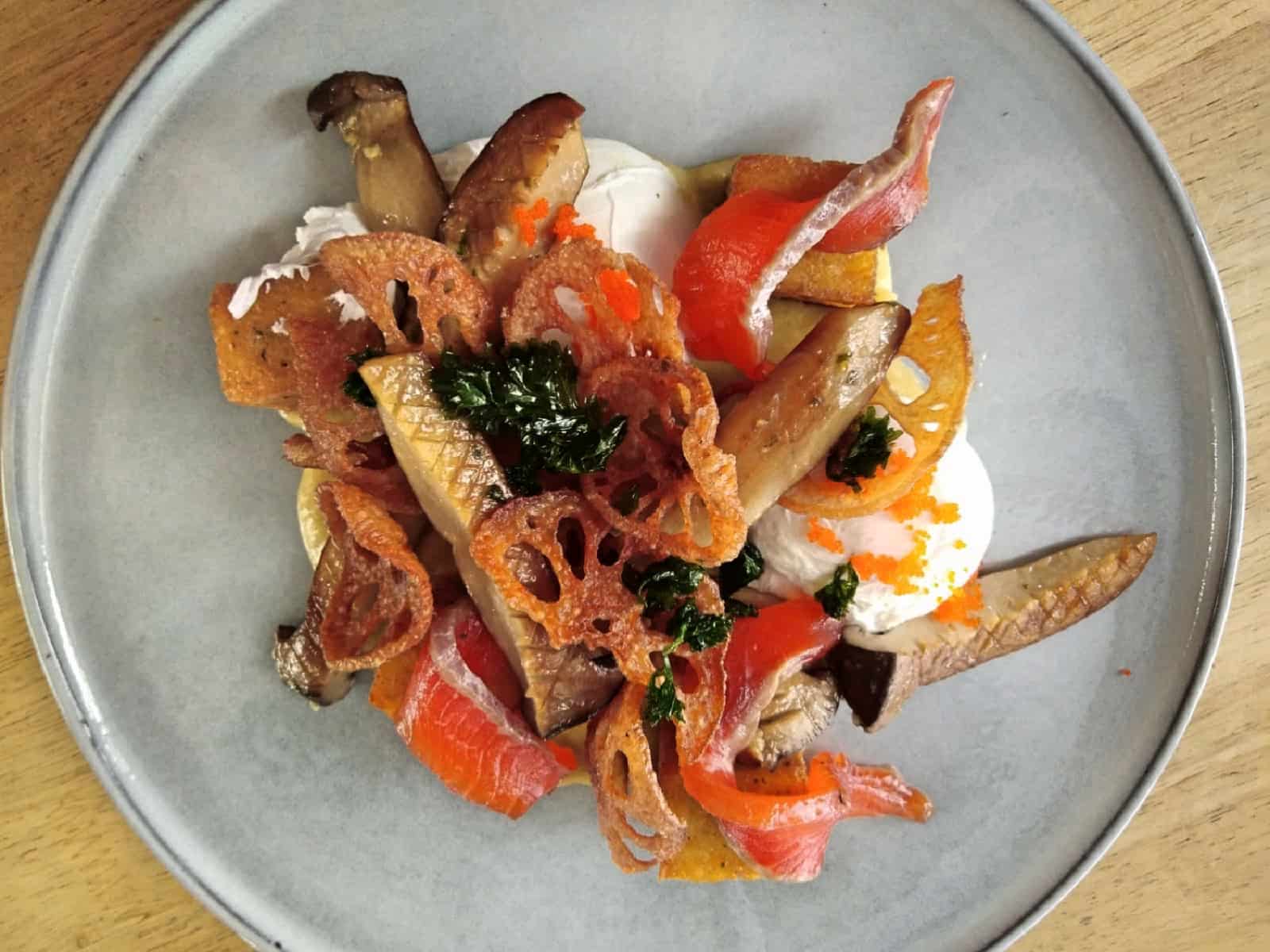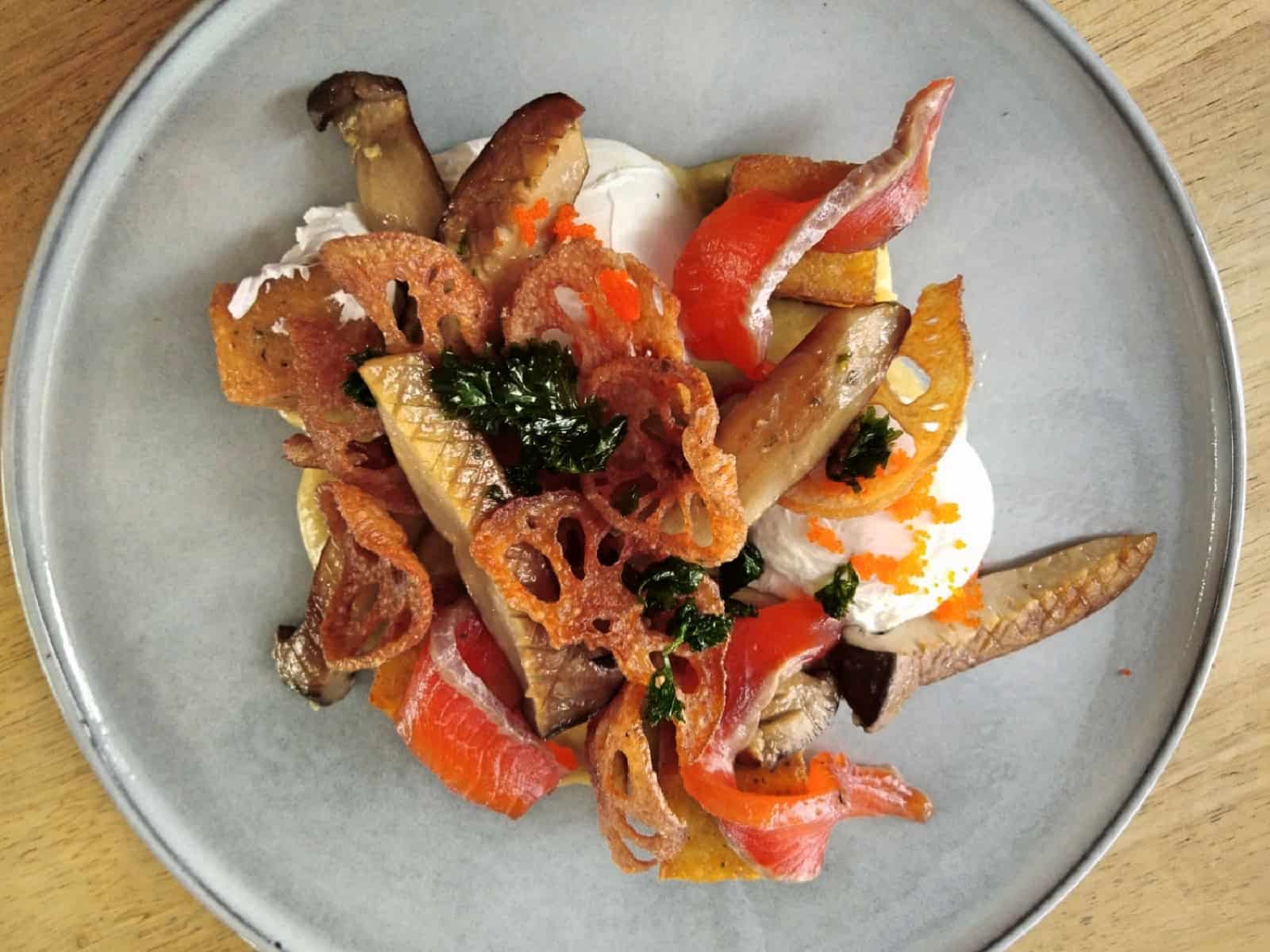 Location: Bangsar
Website
Reviews

---
Yellow Brick Road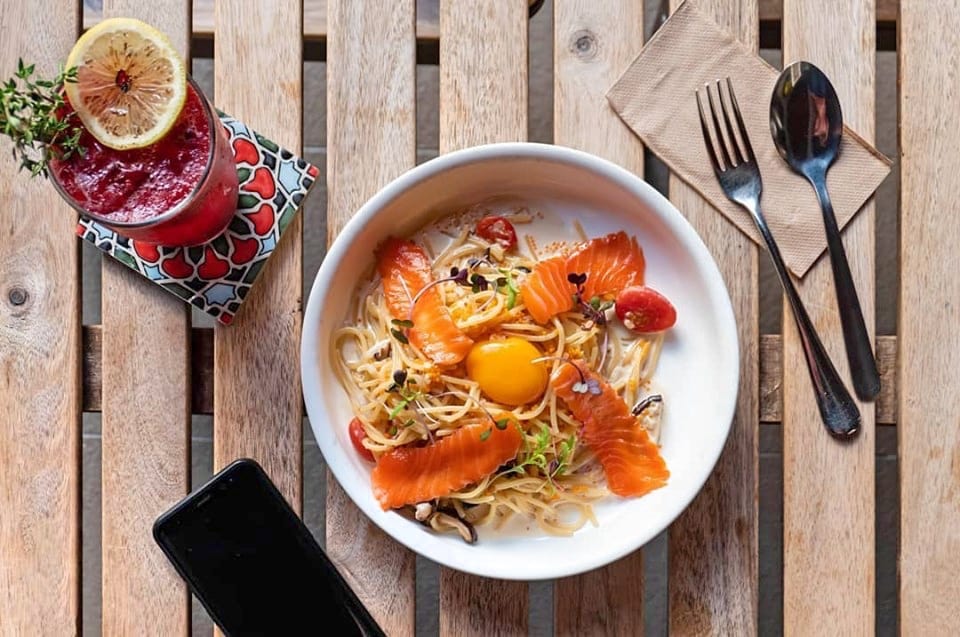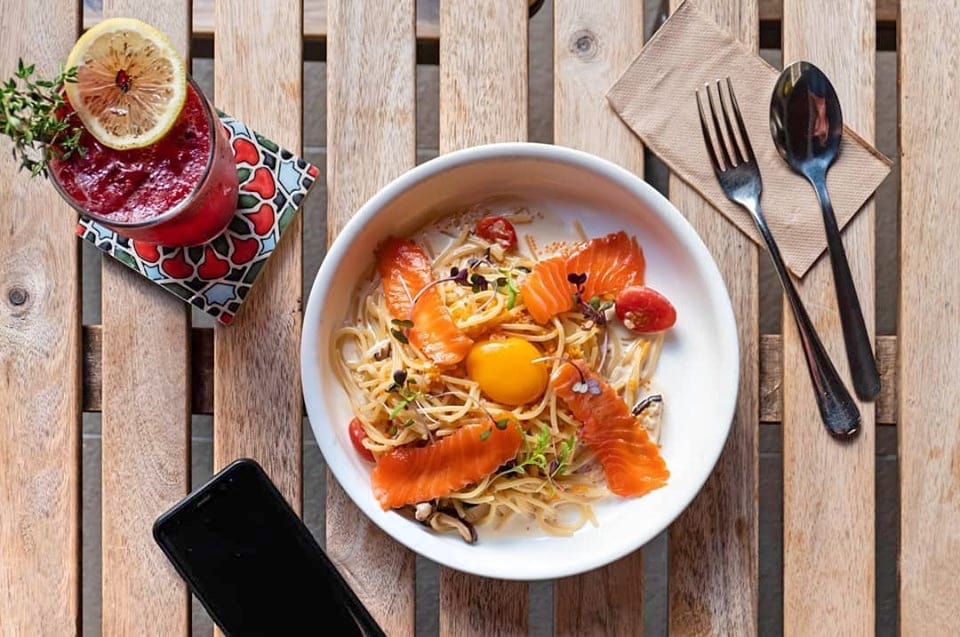 This cafe has a loyal following of regulars so can get pretty busy on weekends! Classic western breakfast and brunch offerings are available, along with a few Malaysian inspired dishes.
Location: Plaza Batai, Bukit Damansara
Facebook
Reviews

---
Der Backmeister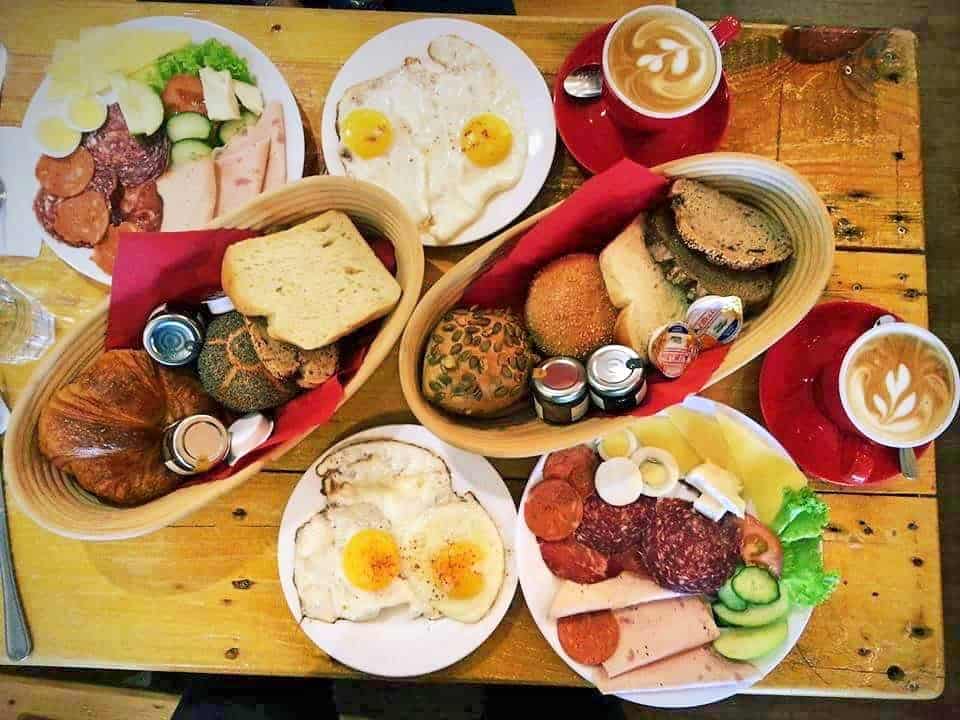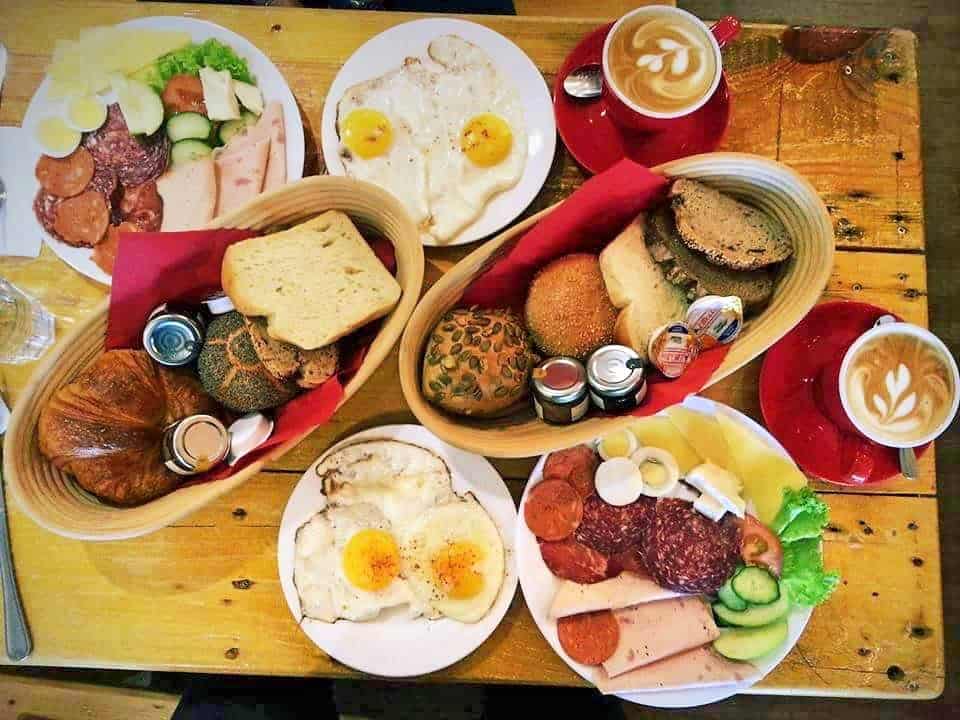 Meaning 'Master Baker' in German, this cute bakery has a loyal following of regulars and expats. Serving simple German style breakfasts, people are drawn here for some of the best, freshly-baked bread and pastries in town.
Location: TTDI
Website
Reviews

---
Huckleberry Food & Fare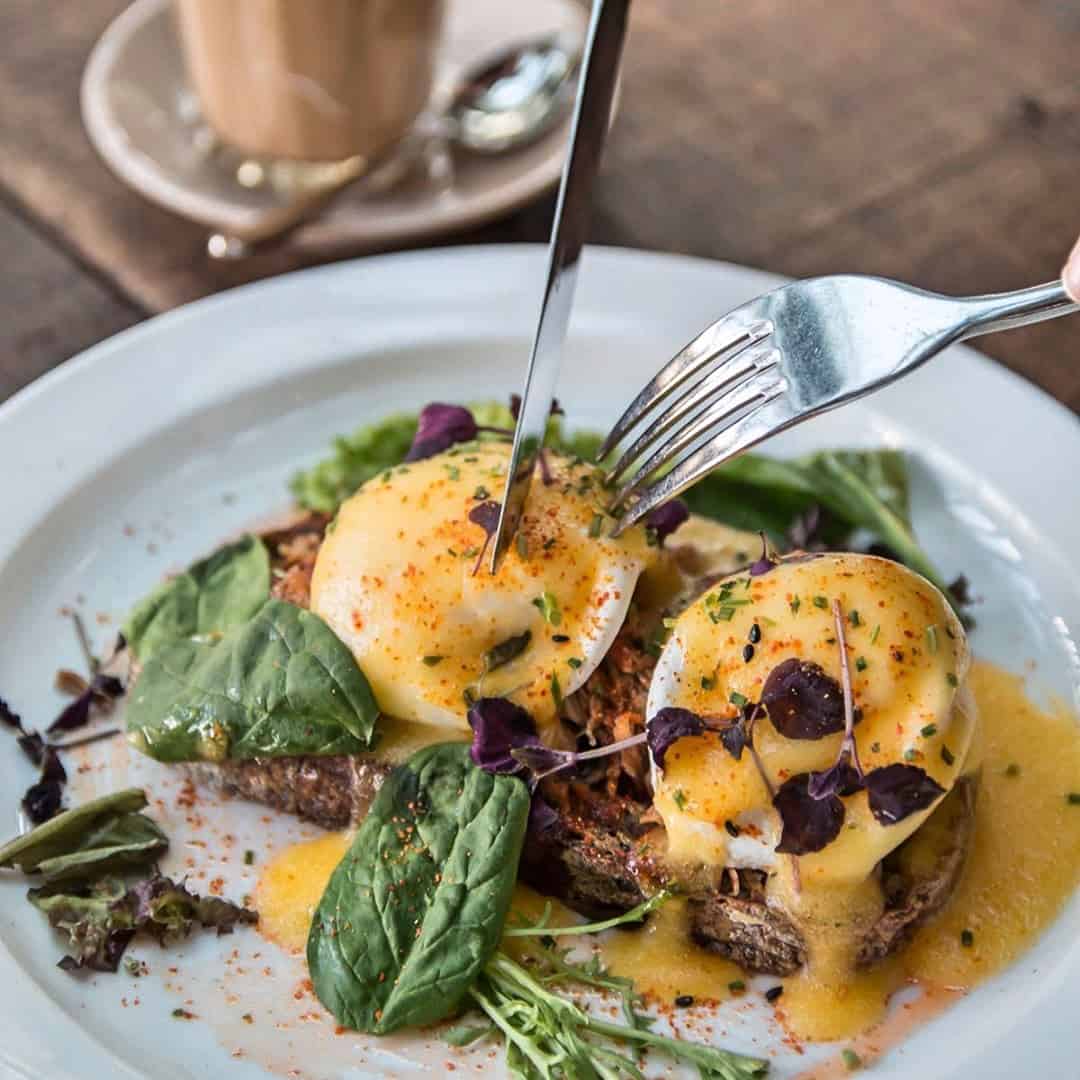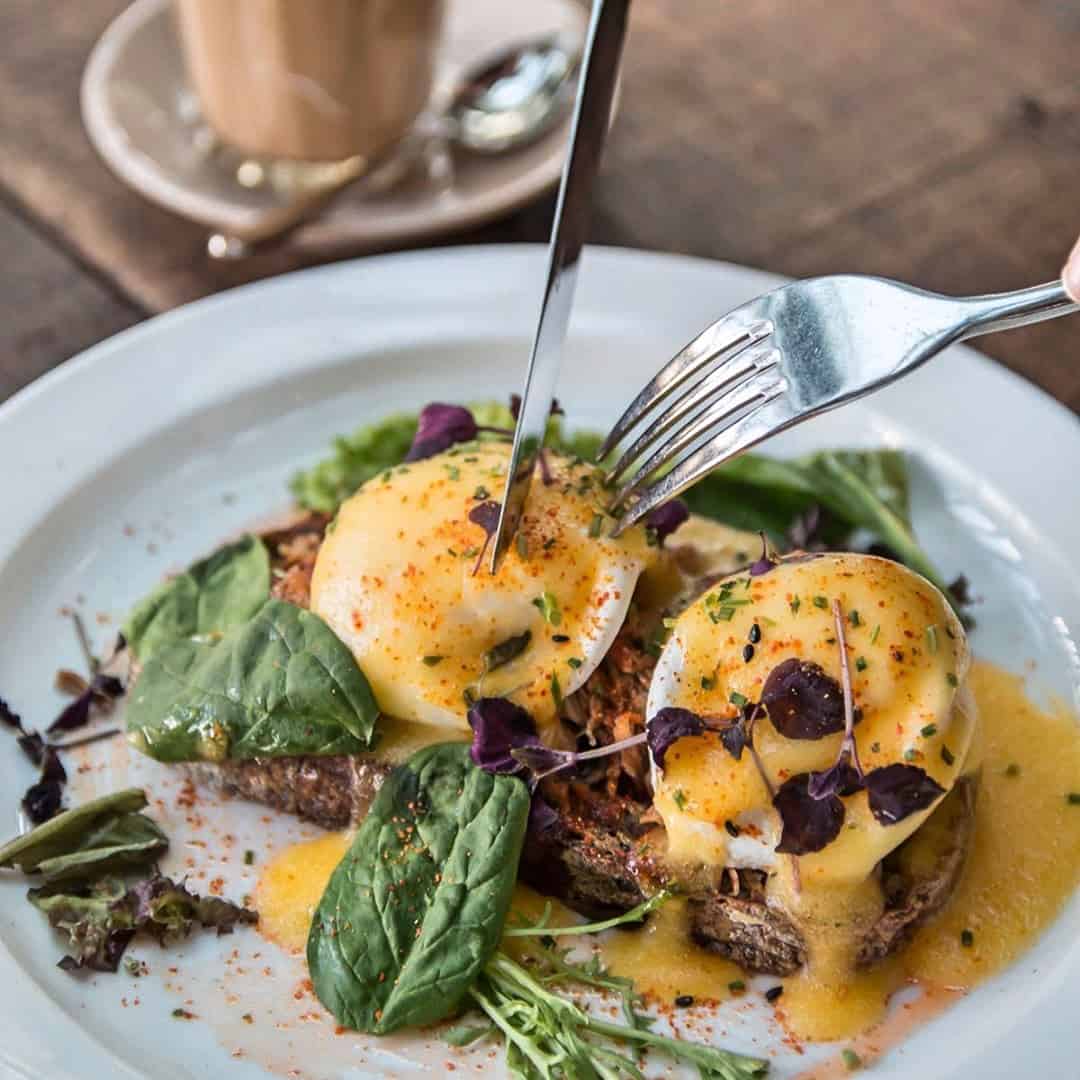 When I first walked into this place, it felt like I was in a KL version of an eatery in London's upscale Belgravia! I prefer Huckleberry's day menu for consistency, which serves a range of egg dishes, salads, sandwiches (using their freshly baked bread) and pasta.
Location: Plaza Damansara
Facebook
Reviews

---
Lokl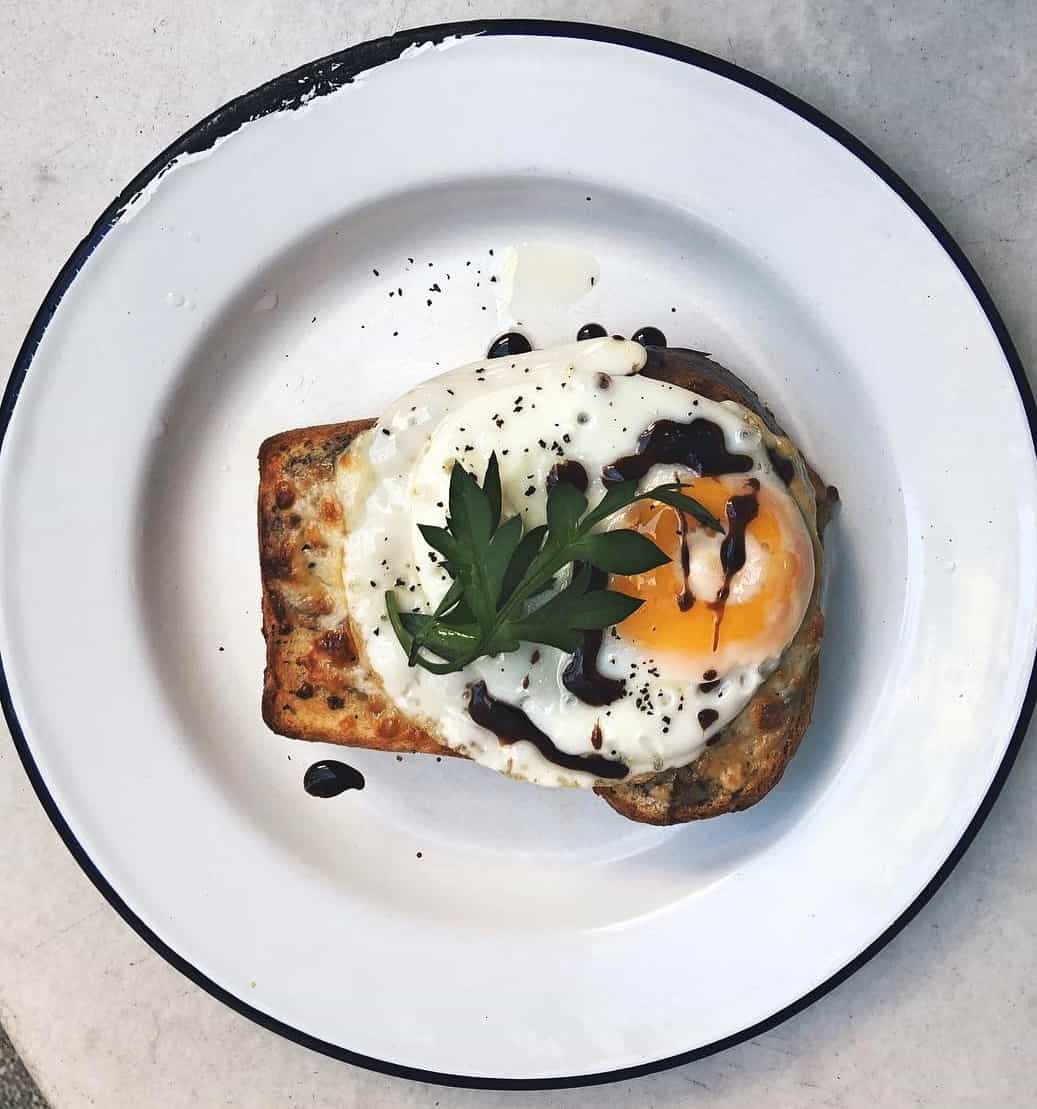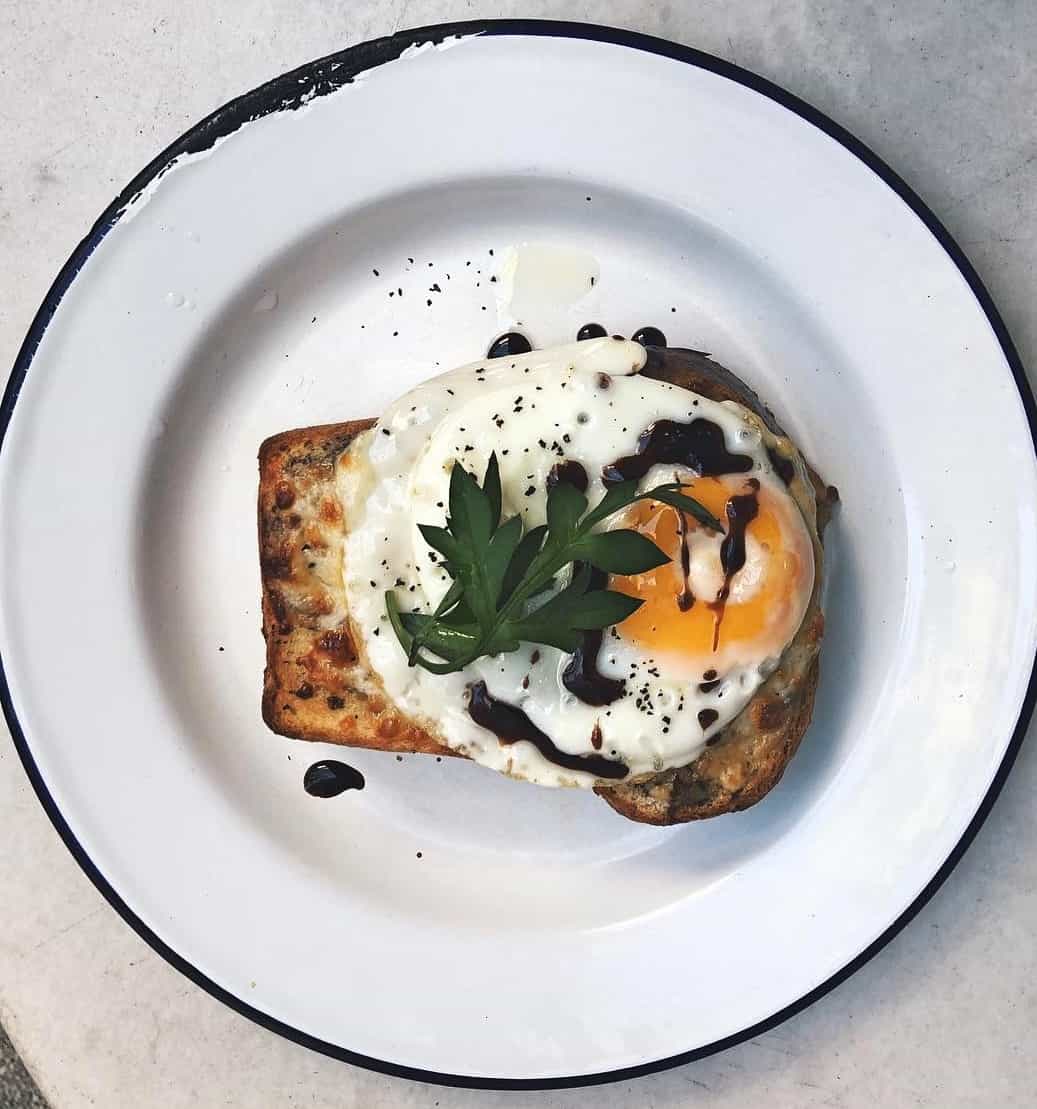 Another Melbourne inspired eatery with a cool image, this place is popular with locals, expats and the hostel guests next door. Their simple, western breakfast menu serves more classical dishes, but with more eclectic brunch offerings like a Bangkok Street Salad, Balinese Chicken Bowl or a Cuban Pulled Beef Burger.
Location: Chinatown
Website
Reviews
---
✌🏻Bonus Eats!
---
The Social (Pizza & East meets West) – Publika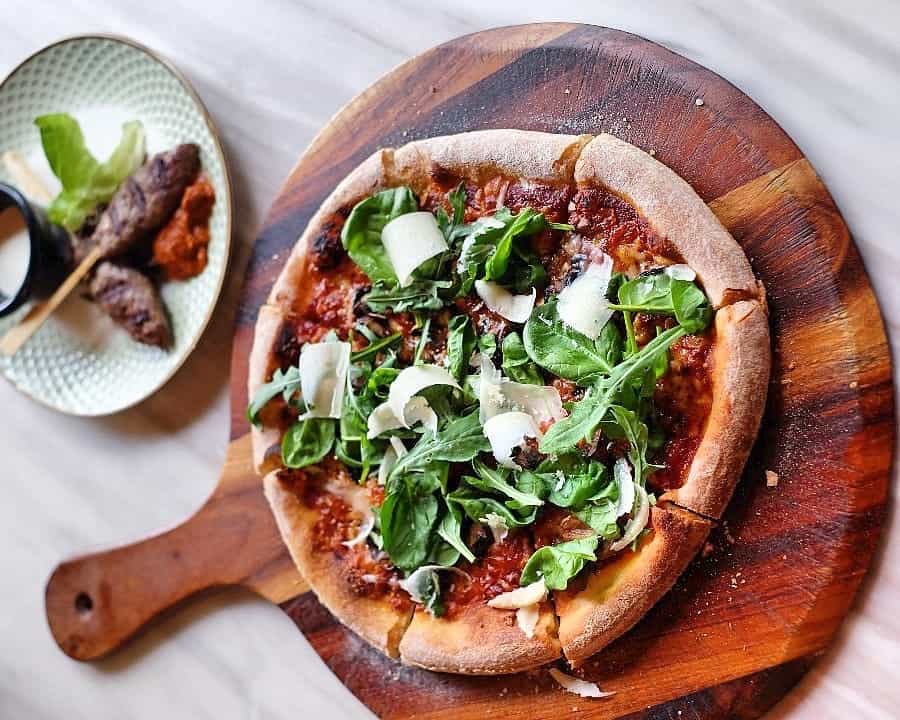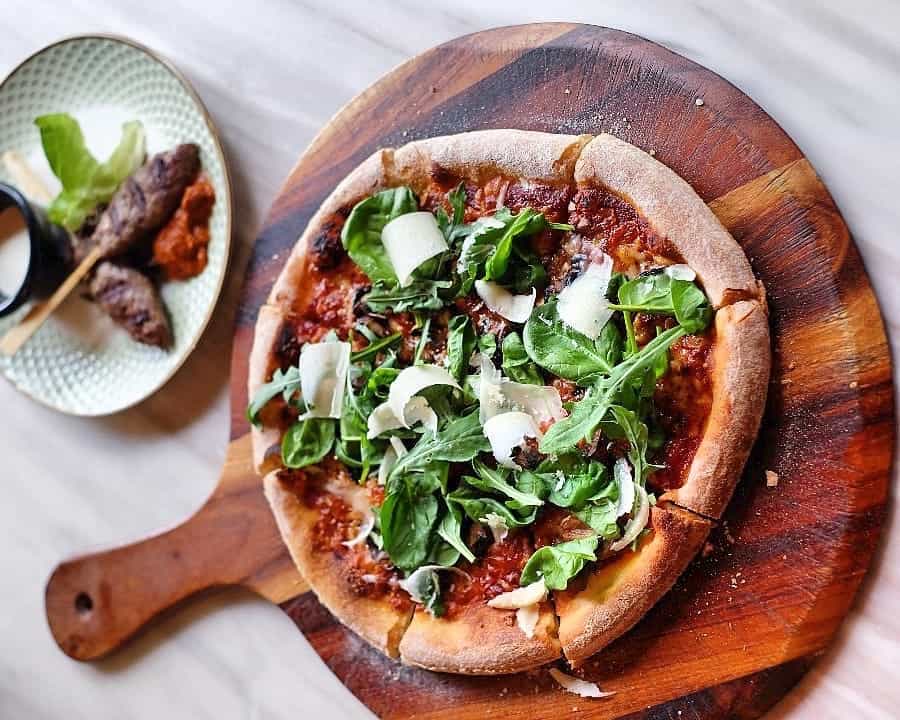 The Social is a small chain of 6 restaurants, that have a good atmosphere (not always easy to find), good tap beer and a very loyal following of locals (including us!). But we normally only come for one thing… their thin crust, wood-fired pizza. The Forno oven at their Publika branch make a well balanced pizza that's not too heavy on the cheese or toppings (so it's not overly naughty) and has a nice crispy base – no soggy middle here folks! 🤙🏻
Location: Publika, Solaris Dutamas
Website
Reviews

---
The Majapahit (Southeast Asian)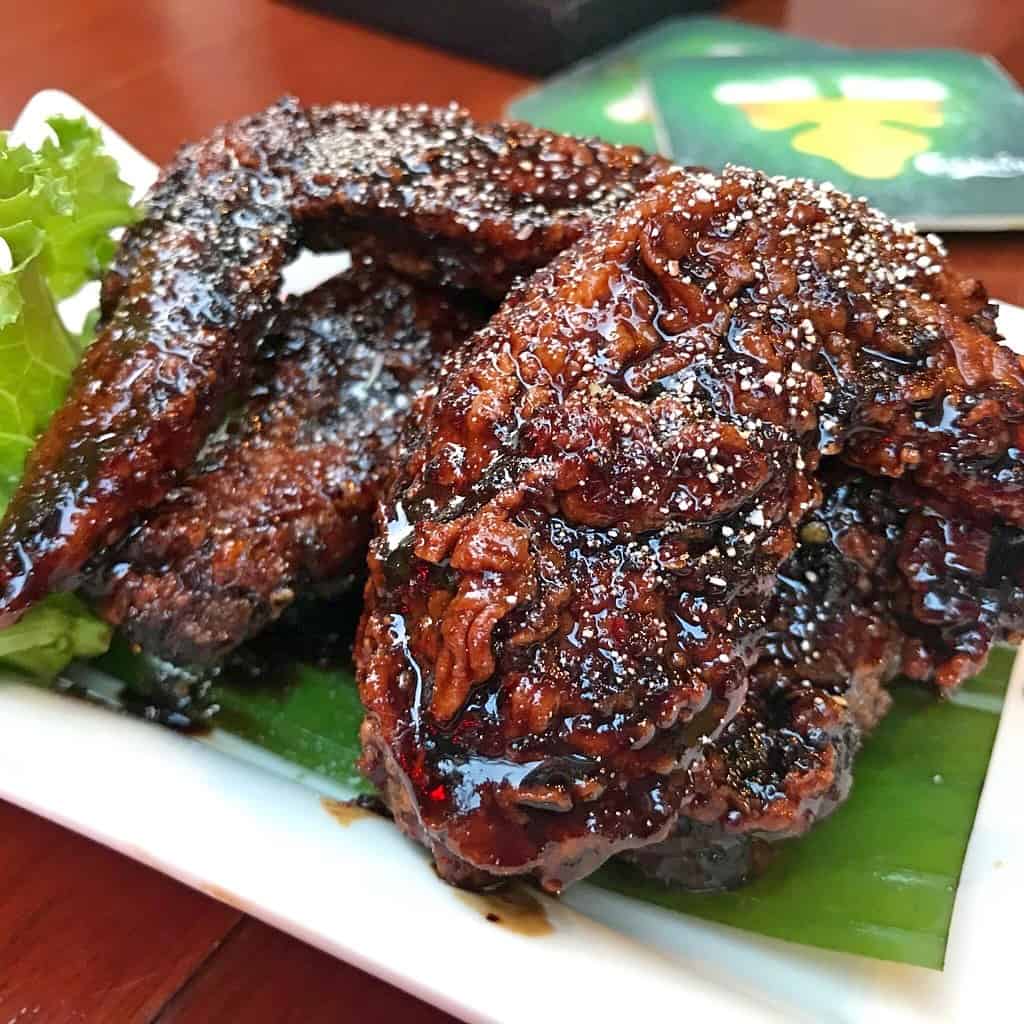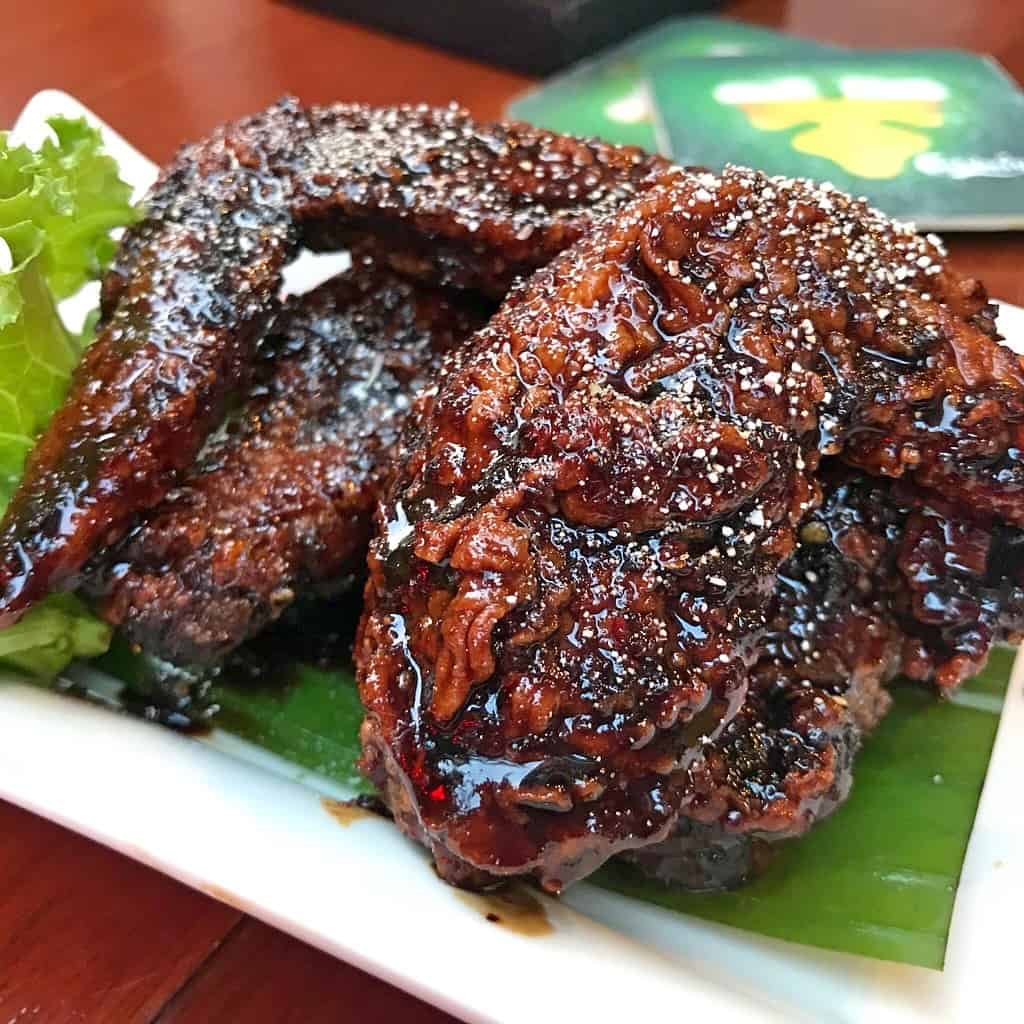 This is the first (and only) restaurant I've seen in KL that serve all of the best Malaysian, Thai, Vietnamese and Indonesian dishes under one roof. You'll find classics such as curries (Thai green or red, Malaysian Prawn or Rendang), Balinese Chicken, or sea-pass like the Indonesian Sweet Sauce Wing (finger-lickin' good!) or a range of Satay. A must try if you love Southeast Asian food.
Location: Mont Kiara
Facebook
Reviews

---
Kayra (Kerala)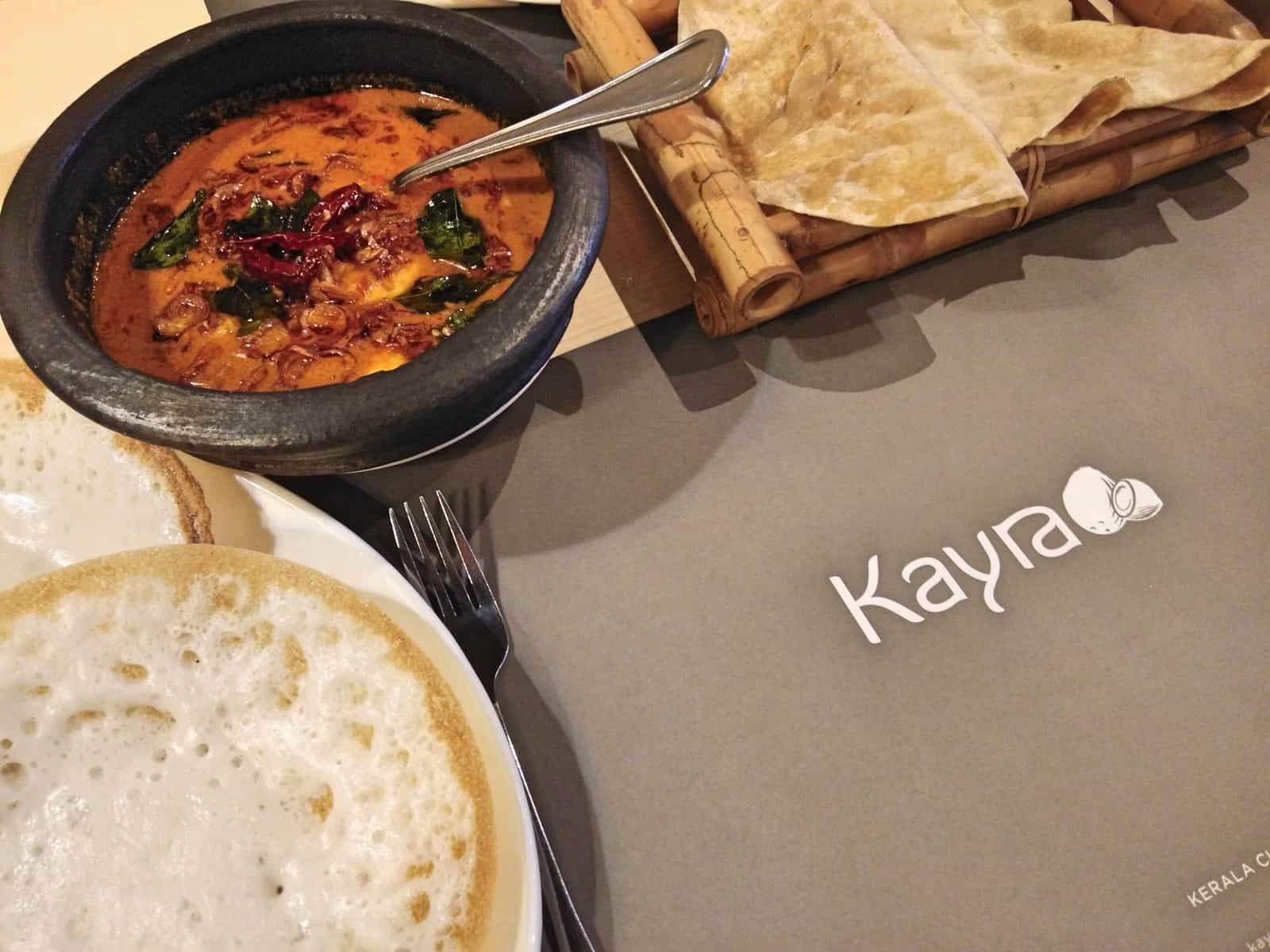 I love eating here! The food is always consistently delicious and the menu is classic Kerala- so it's not short on  aromatics and flavour. Choose from well-spiced small bites, seafood, mutton or chicken dishes, curries and breads.
Location: Bangsar Village
Facebook
Reviews

---
Botanica + Co (East meets West) – Bangsar South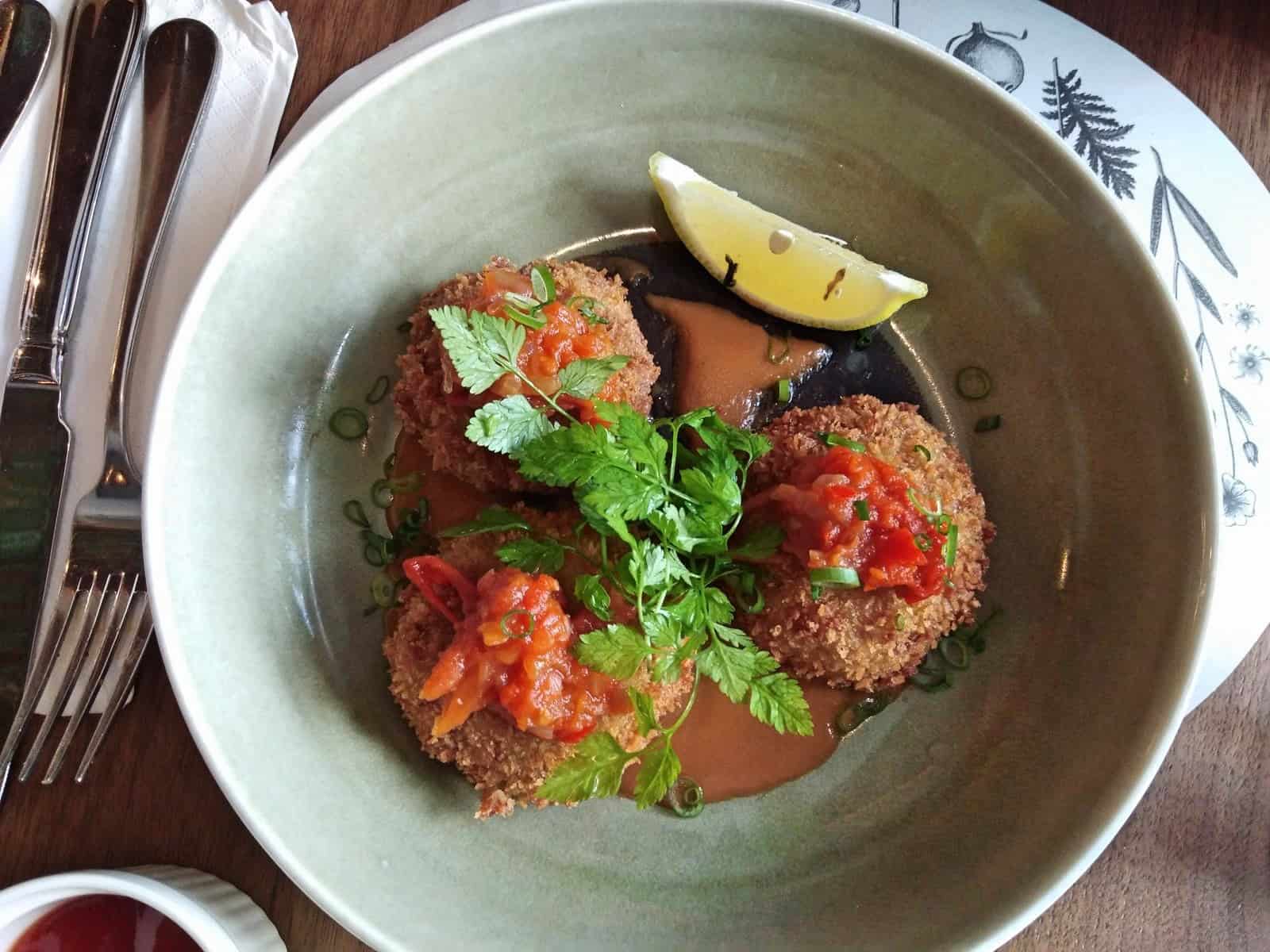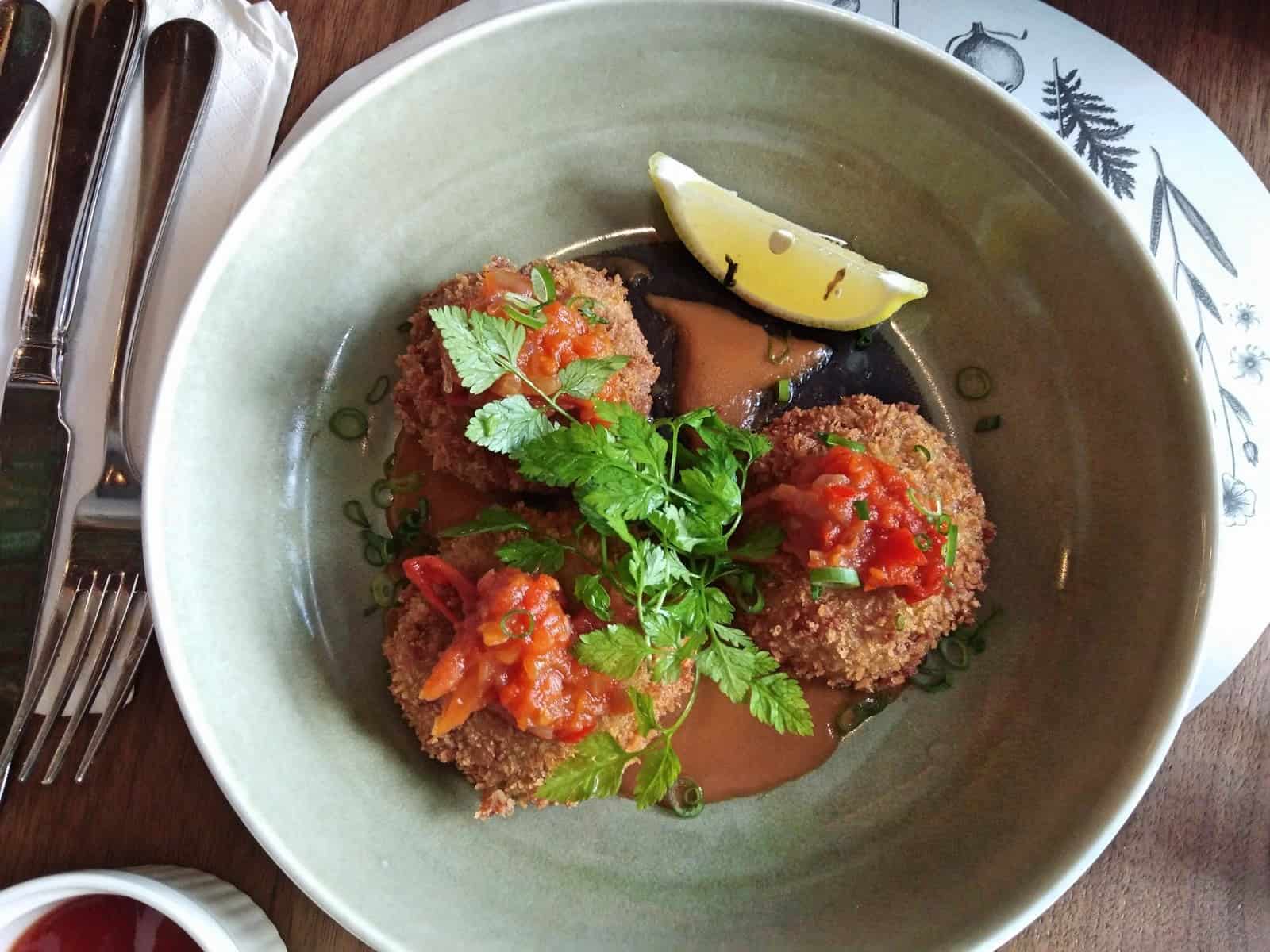 Adorned with lush greenery in their greenhouse-themed restaurant, I enjoy coming here for the relaxed setting and simple, good food. They offer a range of sharing platters, salads, pizza, sandwiches, and a combination of western and Asian mains. After a bad service experience at their Alila branch (although perhaps it was just teething problems), I prefer their flagship Bangsar South venue.
Location: Bangsar South
Website
Reviews

---
Super Saigon (Pho Cafe)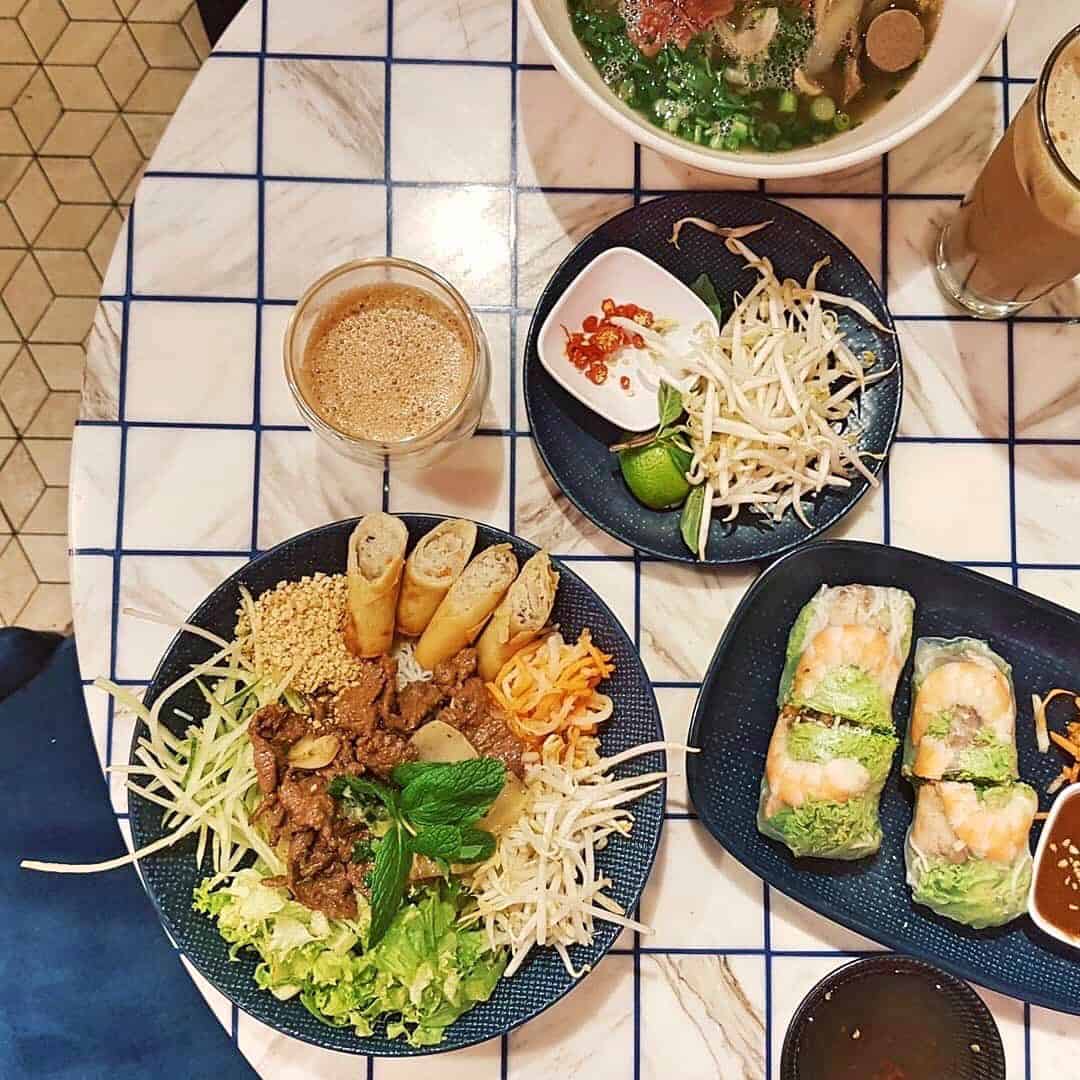 And the winner of Travel Mermaid's most frequent takeout restaurant goes to….Super Saigon! Serving Melbourne Style Pho, this place serves addictively good food. Choose from a range of Pho, Spring Rolls (addicted to the crispy chicken & prawn), fresh Bun Cha, Stir Fry Noodles (the Kuey Teow Noodles are the bomb) or Banh Mi.
Location: Multiple outlets
Website
Reviews
---
Aliyaa Island Restaurant & Bar (Sri Lankan)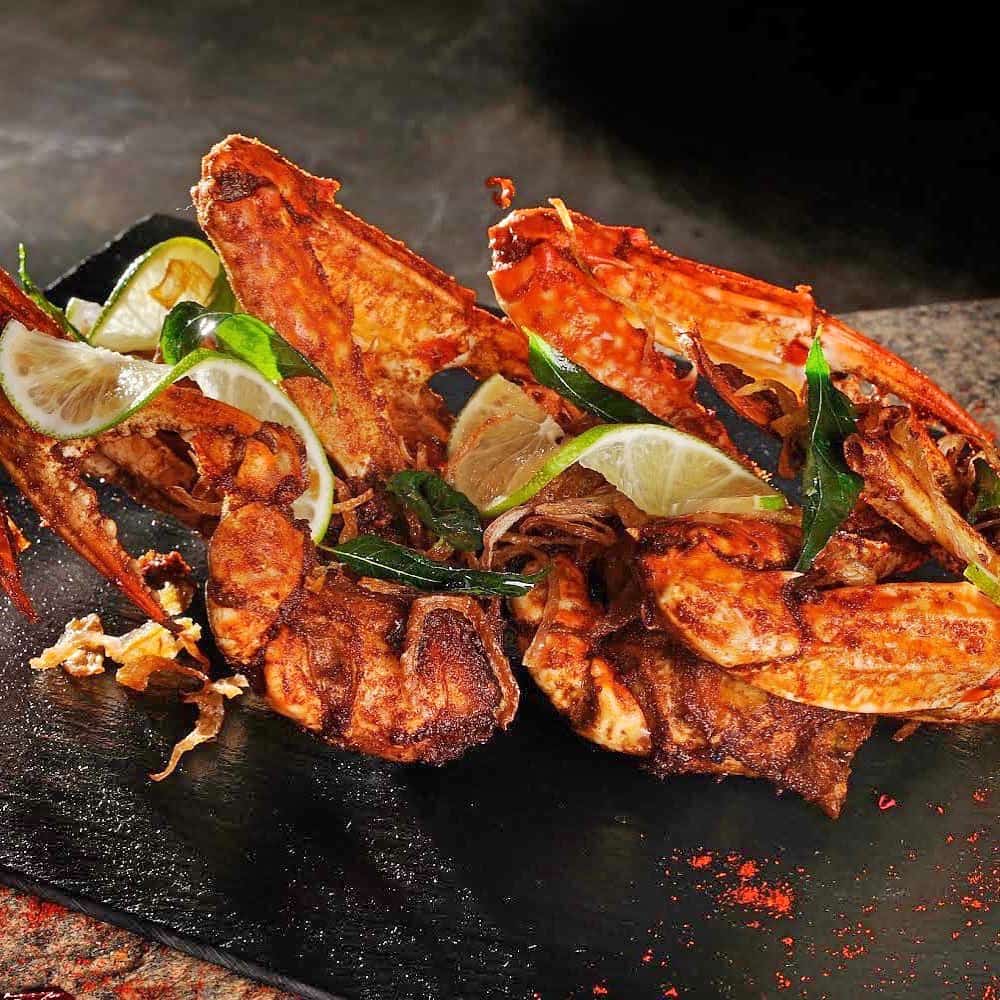 If you love Indian food but haven't tried Sri Lankan food, then you've got to try this place! Serving a range of authentic and well-spiced Sri Lankan dishes, our favourites are the Jaffna Prawn Curry, Devilled Chicken, Biryani and Appam.
Location: Bukit Damansara
Website
Reviews
---
Like it? Pin it for later!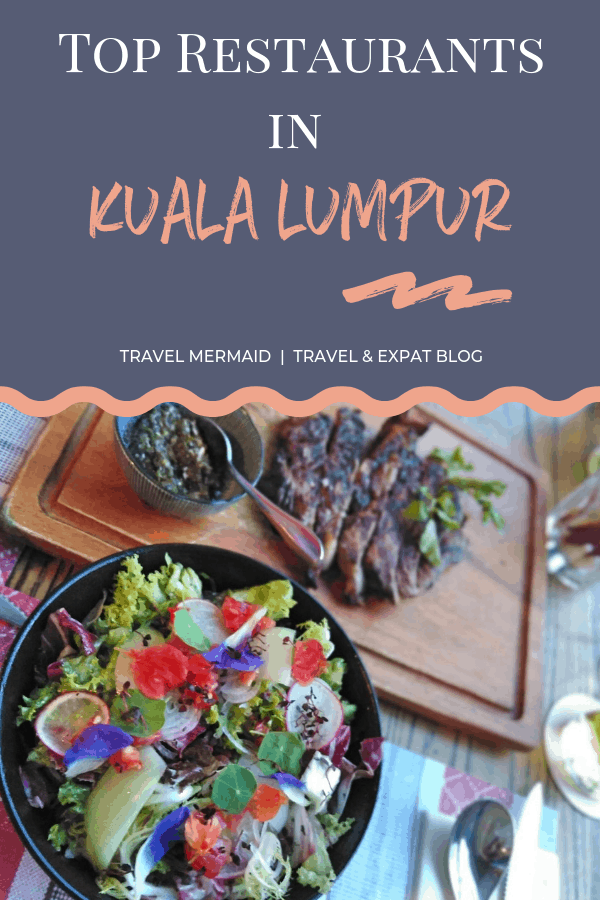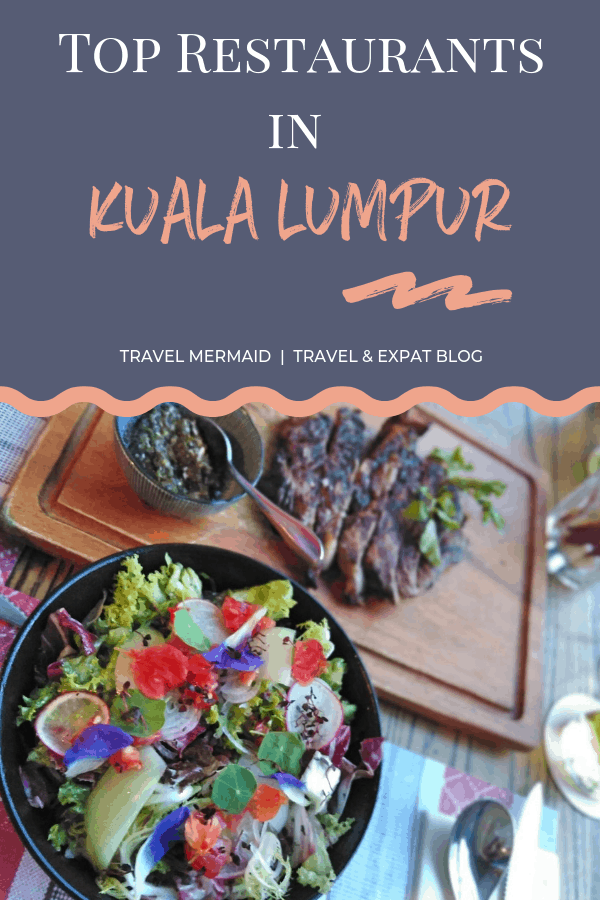 XOXO