FRESH FISH, SIMPLY COOKED
– The Seafood Restaurant 
Walking through the quaint town of Padstow in Cornwall on holiday and you'd be convinced that British TV chef Rick Stein owns half it. Whilst this may be the case, it would certainly wouldn't be a complete trip without a dinner date at his 40-year-strong flagship restaurant 'The Seafood Restaurant'.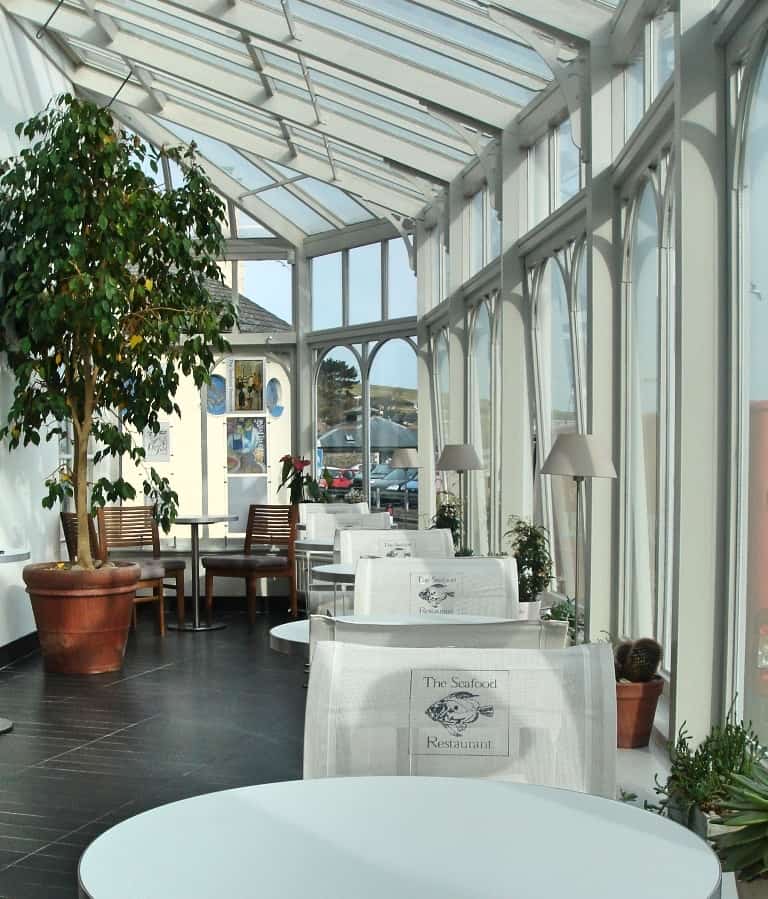 Lead by Head Chef Stephane Delourme who uses Rick's recipes, this eatery really is the place to be and be seen. Upon arrival, we were greeted by our maitre d' who offered us the option of pre-dinner drinks in their simplistic forefront bar. We complied.
The design of the restaurant was very contemporary and elegant, very much British-seaside come London-fine-dining. Within the centre of the room is a drinks and food bar boasting the best views in the house, available for those who wish for a more casual drink and bite. From there, you can watch the chefs skilfully prepare their cold seafood selection.
Dining at noon, we were handed their 3 course set lunch menu for only £40; however we couldn't help but politely set this aside as their main menu seemed more varied and creative.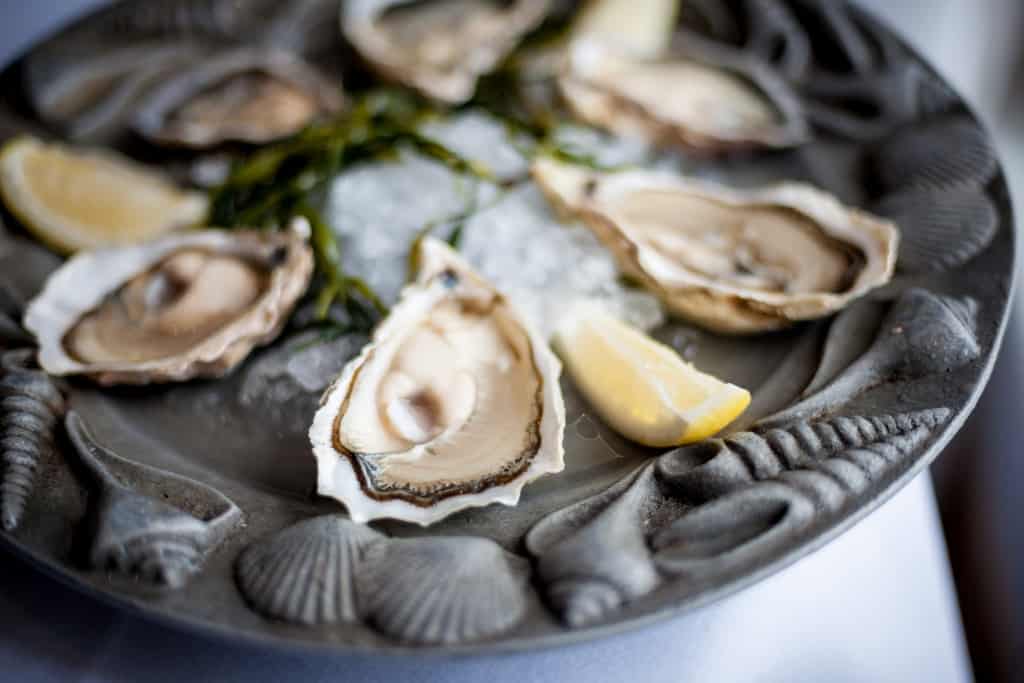 The four of us began with some oysters, trying out one of the local Porthilly and the Irish Carlingford which were both quite sizeable, meaty and creamy molluscs that were accompanied by a complimentary mignonette.
Refreshingly, their a la cart menu had many Asian twists which reminded me of the infusions so frequent in Australian restaurants. For example, the starters of Cornish Crab with Wakame & Cucumber, or their Dashi salad with Wasabi Mayonnaise, and the Indonesian Seafood Curry, are just to name a few.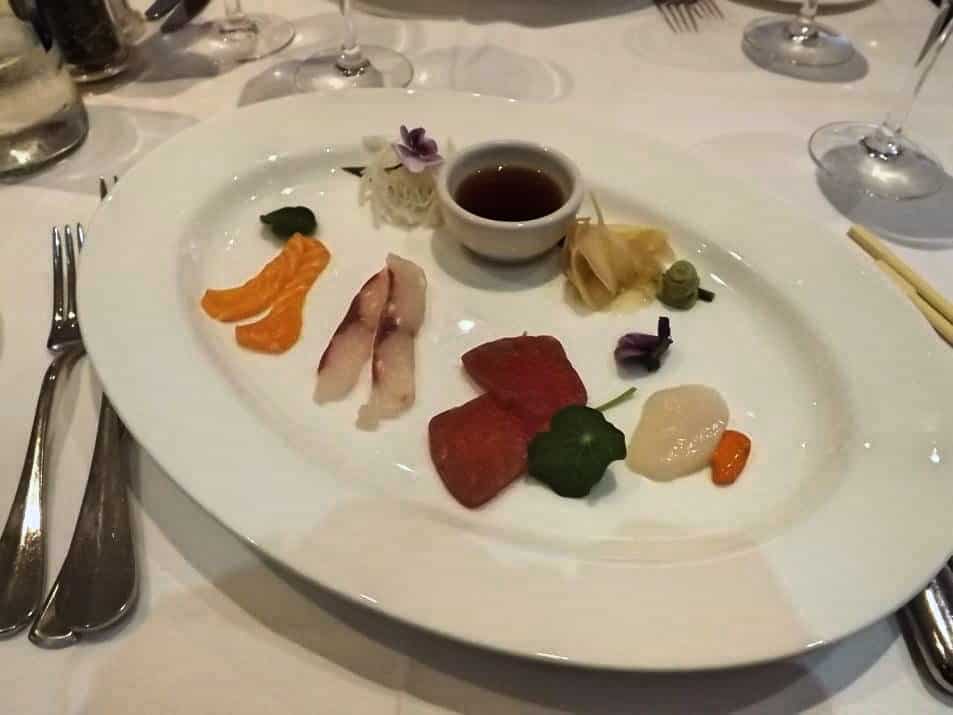 As I was already missing some eastern flavours away from my Thai abode, I opted for their sashimi entree of scallop, salmon, tuna and sea bass. The plate looked beautiful and was delicately made, although perhaps the fish was a little on the bland side compared to plates I've eaten in the orient.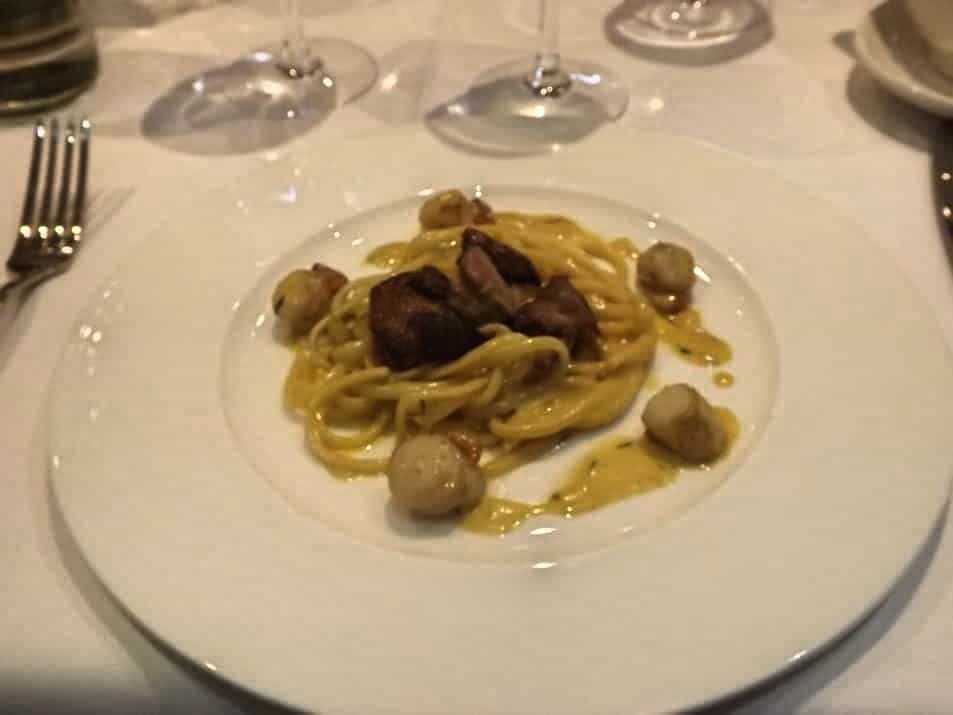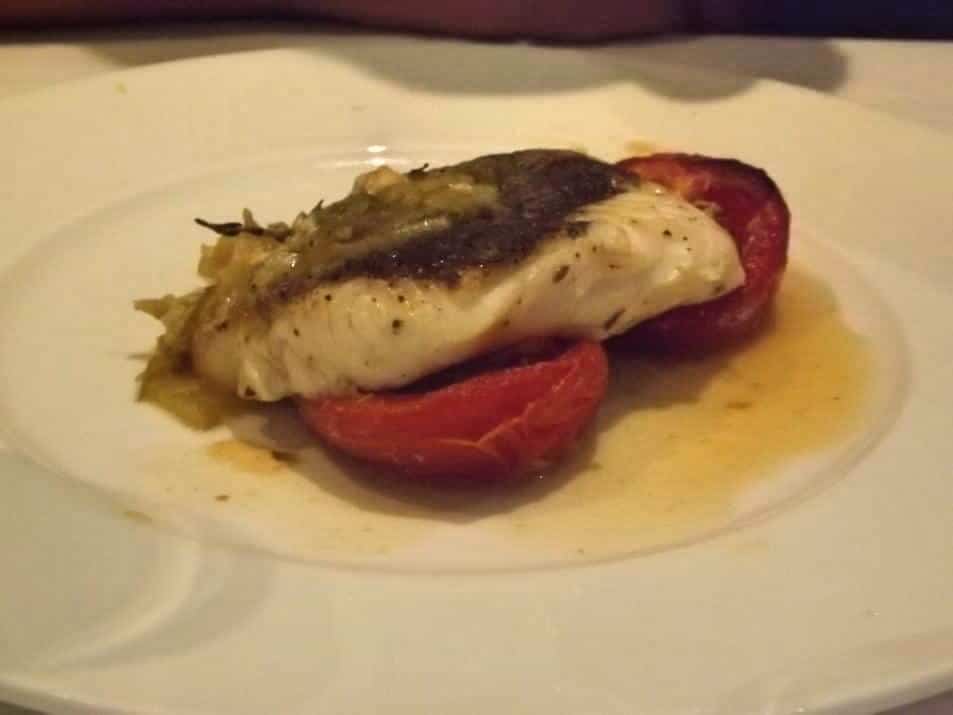 Knowing that I had to save room for dessert, for my main I ordered another starter of queen scallops and foie-gras linguine. My dish, along with the Sailor's fillet of hake en papillote and my friend's meurette of John Dory fillets, were beautifully prepared and lived up to this restaurants' slogan 'Fresh Fish, Simply Cooked'. The flavours within each dish were complimentary to the delicate fish and seafood, allowing it to become the master of the show.
Although having indulged in many Thai-style dinners which are married with handfuls of whole green chilli, crushed garlic and coriander, I was missing that punch of flavour.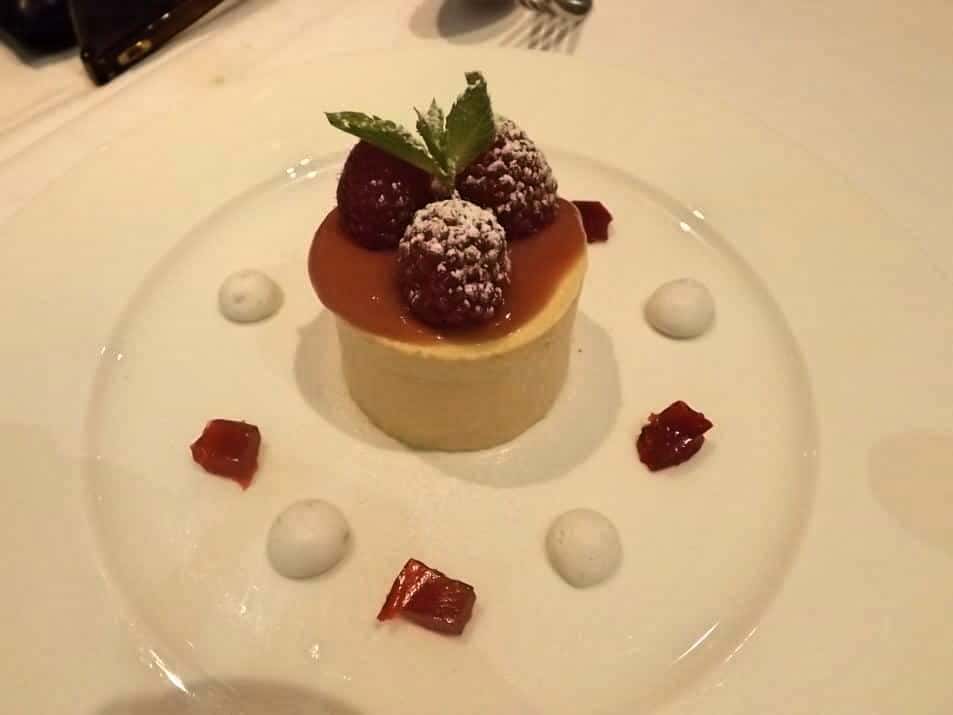 For dessert, we shared two between the four of us. Both the Peach Melba Parfait and White Chocolate Mousse were intricately plated, with subtly sweet flavours that marked a happy end to our luncheon.
Overall, this eating house was a fantastic treat that should be visited for a more sophisticated feast whilst staying in Cornwall. The staff were incredibly attentive, our food was decadent and the ambience was relaxing yet vibrant. Our bill was also modestly priced for what you get at £50pp, which included 2 bottles of wine and coffees to finish.
---
The Seafood Restaurant by Rick Stein is located on Riverside, Padstow, PL28 8BY in Cornwall, UK. Opening hours : 12pm-2:45pm and 6:30pm-10pm. Check out their reviews.
For information on the many other Rick Stein establishments in Cornwall and the southern UK coast, visit his website for more details.

This is my rating of Rick Stein's Flagship in Padstow: The Seafood Restaurant
Travel Mermaid
XOXO