When I took a year out of teaching and worked as a waitress in Port Douglas, a customer once told me about a majestic road trip in Australia's south-eastern state of Victoria. She was talking about The Great Ocean Road, an epic coastal drive that is frequently ranked within the world's top 10. Since I was based in Melbourne it was conveniently right on our doorstep, but it's definitely worth travelling to if you're further afield.
It offers some of the most rugged and beautiful coastline in the country, with plenty of cracking highlights. The stretch include famous surf strips like Bells Beach, the birth place of brands Quicksilver and Rip Curl. There are numerous breathtaking beaches set against limestone cliffs, with migrating whales and famous formations like The 12 Apostles.
And as an added bonus, you're on koala turf. If, like me, seeing a koala in the wild is one of your dream things to do in Australia, then the Great Ocean Road will take you to them.
Fancy driving this awesome Australian National Heritage listed road? This article will guide you through the route and provide you with a tried and tested itinerary.
How To Do The Great Ocean Road
Here are some top tips to get you started:
Do it from West To East. 
Most people do it from East to West, starting at Torquay and finishing in Warrnambool, which does mean you can easily pull up for photo ops and have all the best views at the beginning. But this route is also the most busy. On our trip, we were against the traffic and it was great. Plus, we had all the best bits to look forward to.
Do it in more than a day.
Ideally you'd do it between 3-5 days. I did it in 4 days, 3 nights but I'd happily stay longer.
Stay overnight in Otway National Park.
I stayed in a caravan for two nights at Bimbi Park, where you're quite literally sleeping under koalas. It offers great value for money accommodation set inside a caravan, cabin or dorm. Another good location is Blanket Bay, which makes for a more rugged camping experience (spoiler: drop toilets are in operation!) But what it lacks in comfort, it makes up for in tranquility. I went for Bimbi as I didn't have my own camping gear.
---
The Route
Leg 1: Melbourne to Warrnambool
The drive inland from Melbourne takes about 3 1/2 hours by car with no stops. This part is the least scenic route, but it's still pleasantly rural.
Warrnambool
Warrnambool is the biggest coastal city on the GOR (over 34'600) yet it's perfectly peaceful and relaxing. Not everyone doing the trip makes it here and stop somewhere around Port Cambell, but for us it made an ideal first stop. We stayed overnight near the beach and it got us quickly feeling those holiday vibes.
Warrnambool offers a pretty coastline with great dining options overlooking the ocean (you should check out Simon's Waterfront for dinner and Pavilon Cafe & Bar for breakfast if panoramic vistas are your thing.)
Logan's Beach is worth a stop too and has a scenic lookout platform. Many people head here to catch a glimpse of the migrating souther right whales during the months of May to August.
Interesting Fact: The GOR is also the world's biggest memorial. Returning servicemen from World War 1 pieced it together between 1919 and 1932 to remember Australia's fallen soldiers.
---
Leg 2: Warrnambool to Cape Otway
This leg is also known as 'Shipwreck Coast' because of the 50 historic ships that were wrecked along the coastline (starting at Port Fairy.)
Its 134km stretch is where you'll find many impressive limestone and sandstone formations before ending up at Great Otway National Park. The most well known rocks are the 12 Apostles (although now technically 8 I believe) but they're not the only ones on the agenda.
There are many awesome stopping points. Noted on the map above, in order they are: Bay of Islands, The Grotto, London Arch (formerly 'London Bridge' until the top fell down), the 12 Apostles and Lord Ard Gorge.
Tip: The apostles can get busy during the day, with many day trippers on big buses. If you want a picture without scrambling among the tourists, try heading there early or at sunset.
Cape Otway and Bimbi Park
After hours of road tripping and awing over the sights, we spent the next two nights sleeping under koalas at Bimbi Park in Cape Otway. It was nice to relax for a while in the rustic, lush outback and we got to tick off a pretty big item from the bucket list, seeing wild koalas! I was in my element 🤟
Although at first, spotting these marsupials wasn't the easiest task. They're certainly not hanging from every gum tree and are known to be fussy eaters, only choosing the leaves from a certain species of eucalyptus.
On the first day, we went out for an awesome bush walk to the lighthouse and managed to spot two in the trees which was a good start.
But back at Bimbi we struggled a bit. Until I worked out that the animals making a pretty funky noise around camp was them! (Check out this video if you want to hear what they sound like.)
When I worked out how to spot them, I started seeing more. And to put the cherry on the cake, a koala ninja-d past me onto a tree just above our caravan on the last night, where he stayed until we left.
Tip: Melburnians are extremely good at booking accommodation in advance. If you're looking to do the GOR during a major holiday, then try to book at least 6-months ahead of time. 
---
Leg 3: Cape Otway to Torquay (and back to Melbourne!)
This last leg hugs the coastline and takes you past all of the cool surfer towns, hens its name 'Surf Coast'.
It offers the most scenic drive on the whole trip with windy roads, miles of gorgeous beaches with lapping waves and handfuls of laid back surfer towns. It's the kind of Australia that you read about in books.
I was particularly impressed with the coastline from Lorne to Anglesea. If I were to do the trip again, I'd definitely stay at one of the gorgeous guesthouses we spotted that face the ocean.
Tip: If you're in Melbourne during April, then you can catch a glimpse of the Rip Curl Pro Surfing Competition located at Bells Beach. 
---
Feeling fit and up for more of an adventure?
As well as experiencing the GOR by car, you can do it by foot!
If you have a week to spare, then The Great Ocean Walk is meant to be a hikers paradise. There are companies who can assist you along the way, with campsites, gear and a bus back to your car.
---
Fancy this epic road trip? Pin it for later!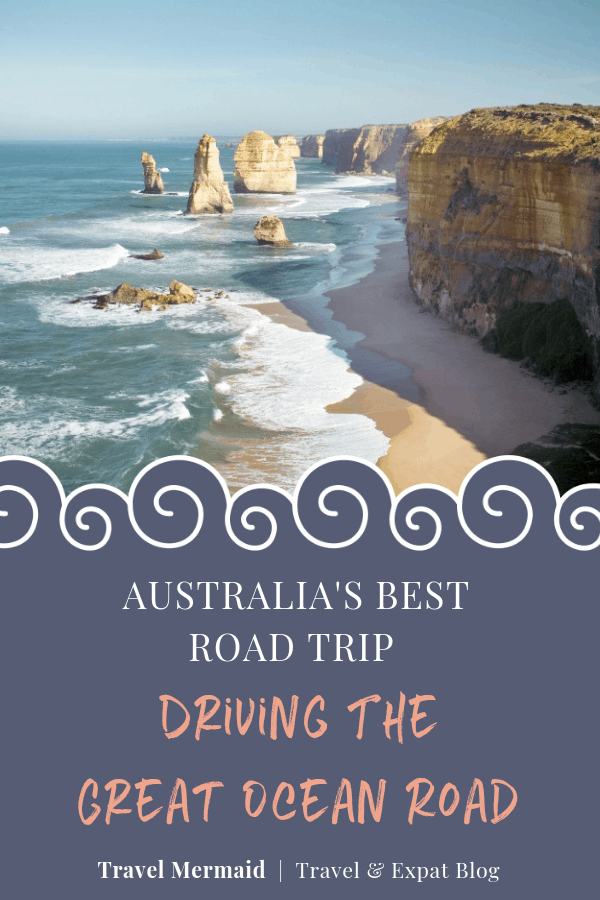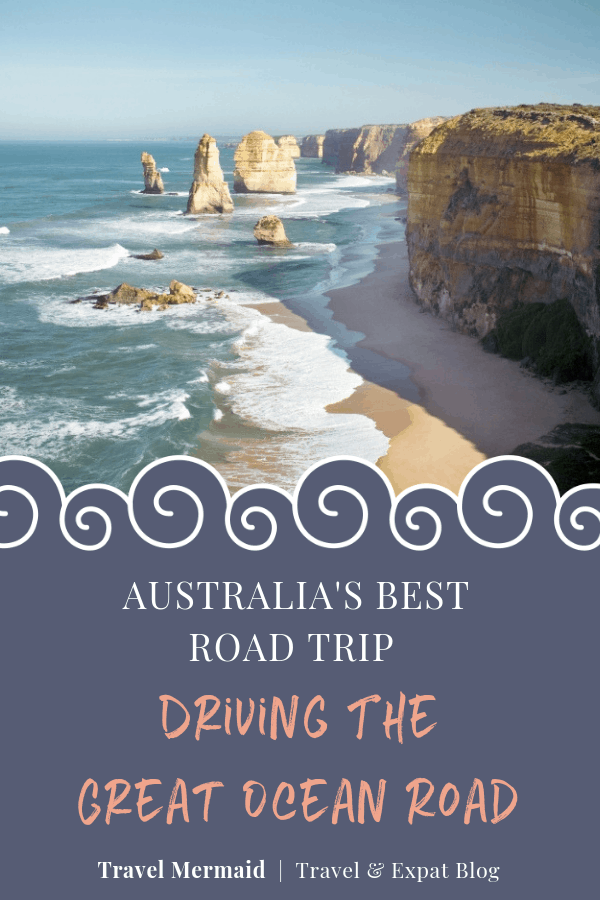 XOXO