In this round up guide you'll find tools to plan your adventure in North Queensland's Atherton Tablelands, including insider tips, useful travel resources,
historical insights & where to dine!
---
Think of the British countryside with it's lush rolling hills and quaint teahouses serving home-made Devonshire Cuppas ~ then picture it lined with a World Heritage rainforest, majestic crater lakes, cascading waterfalls and incredible wildlife that cannot be found anywhere else on Earth. And try to imagine it hot, as hard as that might be! Now you're getting somewhere closer to the magic of the Atherton Tablelands.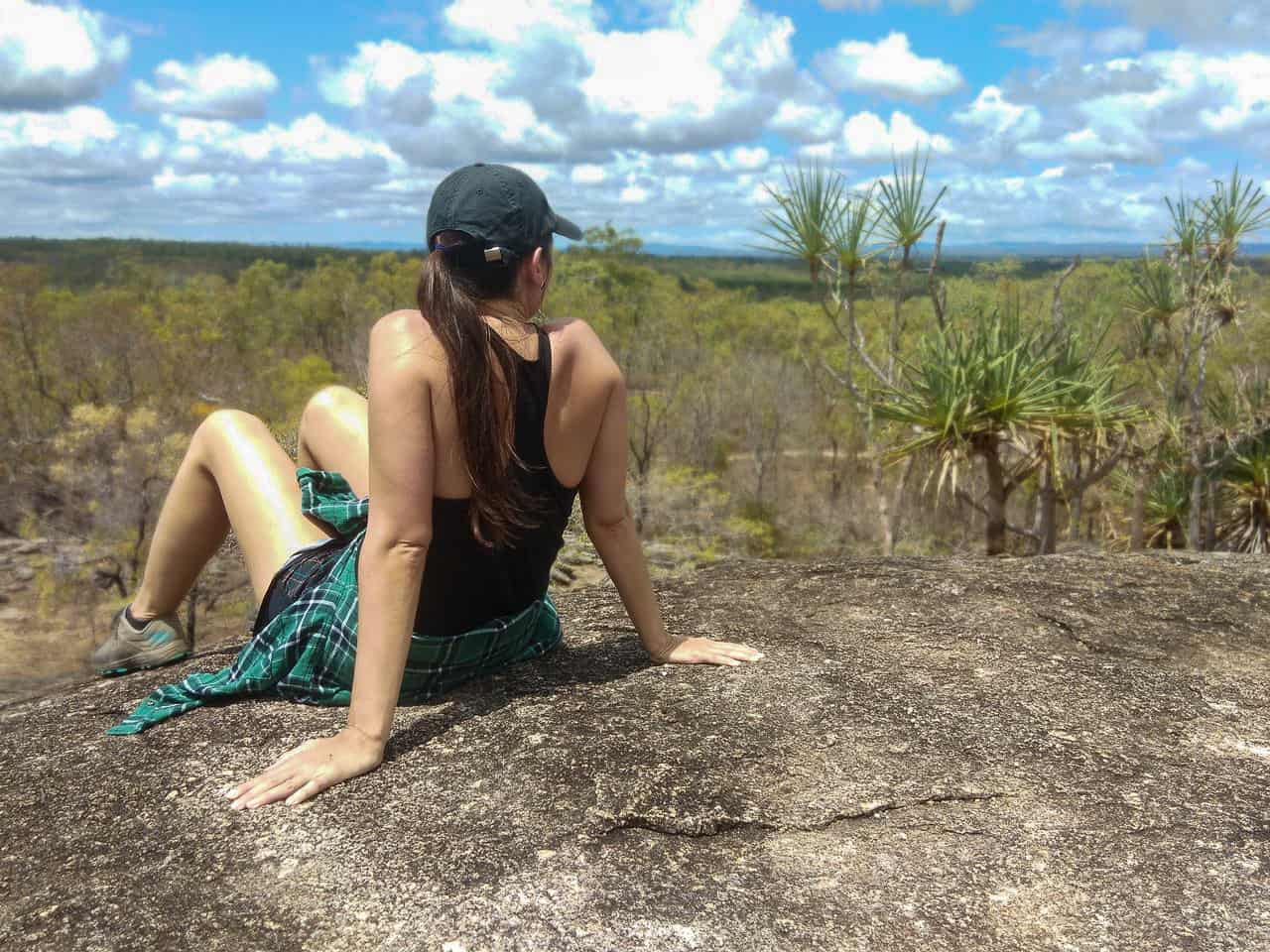 As adventurous nature & wildlife lovers, we love coming here for a country escape. I didn't think anywhere nearby could quite rival the beauty of the North Queensland seaside towns and islands, but this place offers everything that the coast doesn't.
Perfectly perched in the the lush highland plateau away from the main tourist trail, there's no doubt this hinterland should be visited when holidaying around Cairns. So stick around for my 'everything' but the bathtub guide to help you plan an epic trip. 🤙🏻
---
A Brief History of the Atherton Tablelands
As a tourist, it's easy to visit the Atherton Tablelands and not know anything about it's past. However finding out just a piece of it's rich history can make you better understand it's present and appreciate what stands before you.
I want to begin by acknowledging the Traditional Owners of the land and pay respect to Elders past and present. The Atherton Tablelands is the traditional home of the Djirrbal and Ngadjonji tribes, and the area around Kuranda and Yungaburra is the land of the Djabugay (Tjapukai) and Yidinji peoples, who lived in the region for approximately 55'000 years.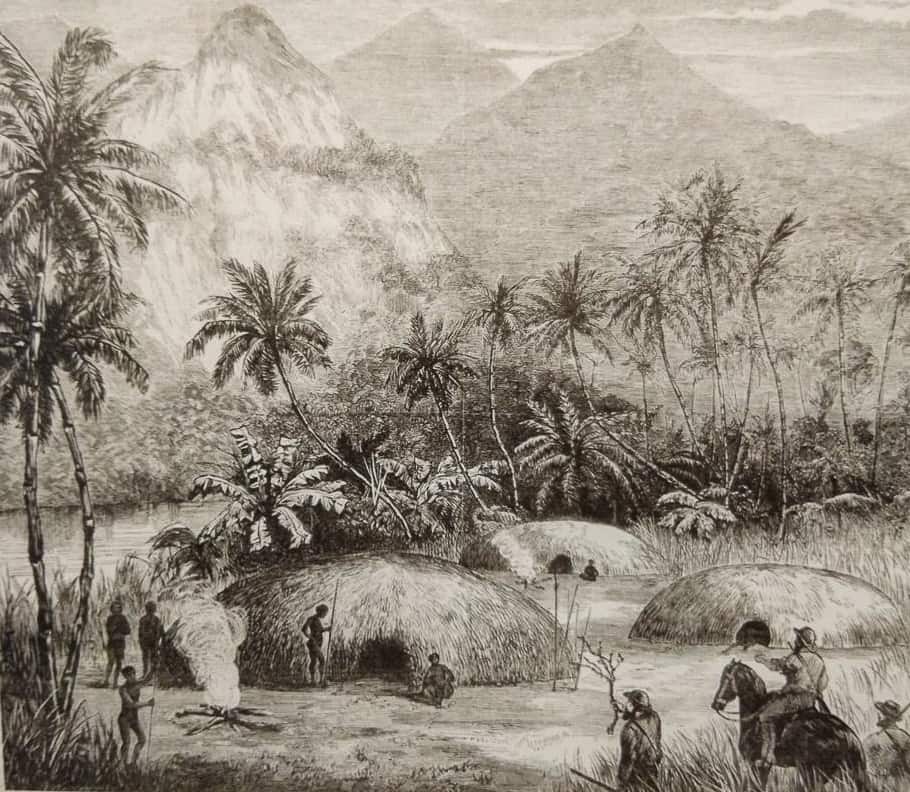 Prior to its colonisation, some 87 years after the British first settled in Sydney in 1788, Far North Queensland's rainforests was one of the most densely populated Aboriginal regions in Australia. It's estimated that around 5'000 Indigenous people lived in the area of rainforest near Cairns.
When Irishman and explorer James Venture Mulligan lead an expedition to the Atherton Tablelands in 1875, he was intending to strike gold. Using ancient aboriginal tracks he traversed through modern day Mareeba, Atherton and further south into the dense rainforest, only to find tin in Herberton. This lead to a mining explosion and marked the start of Far North Queensland's colonial history.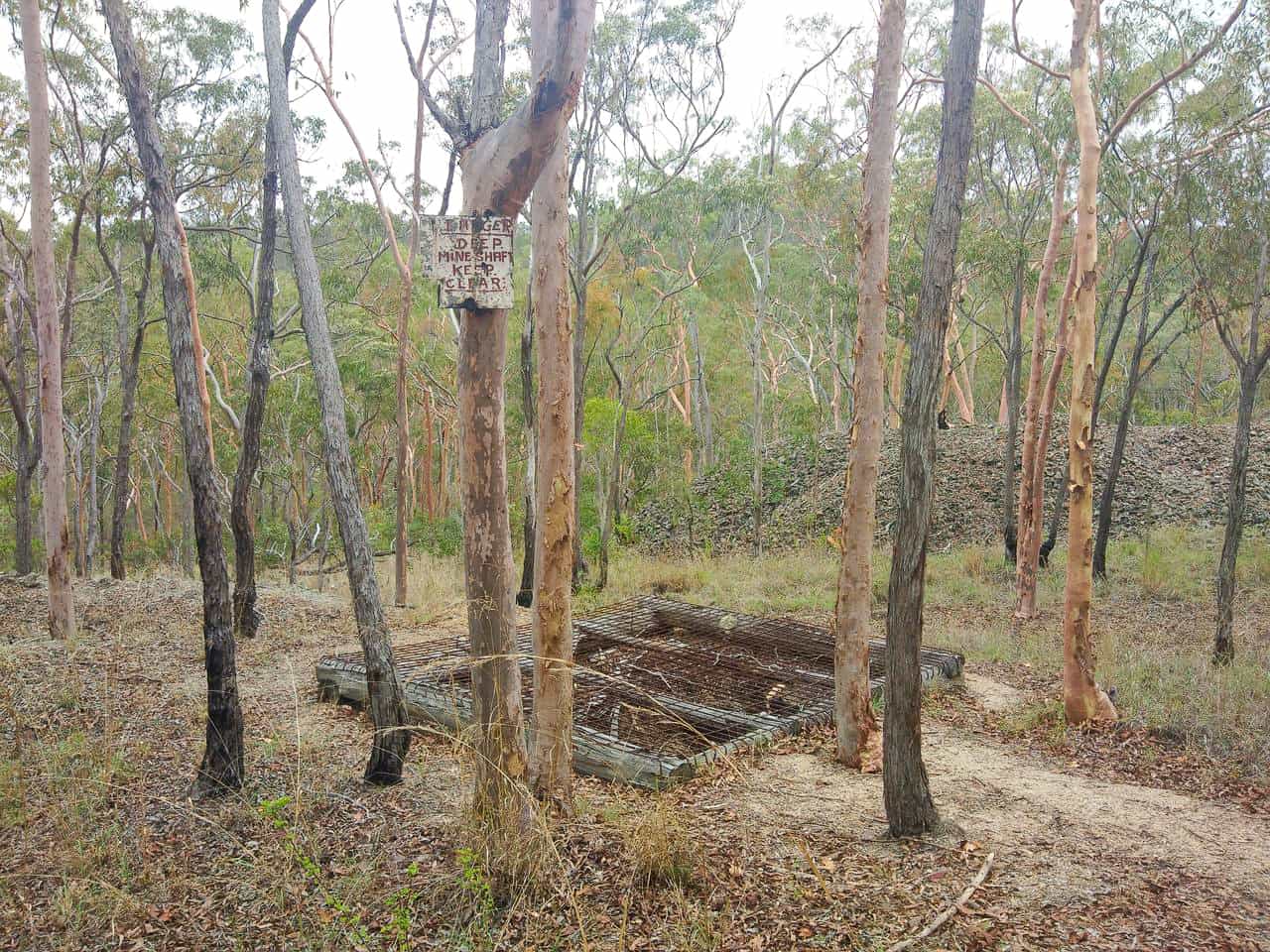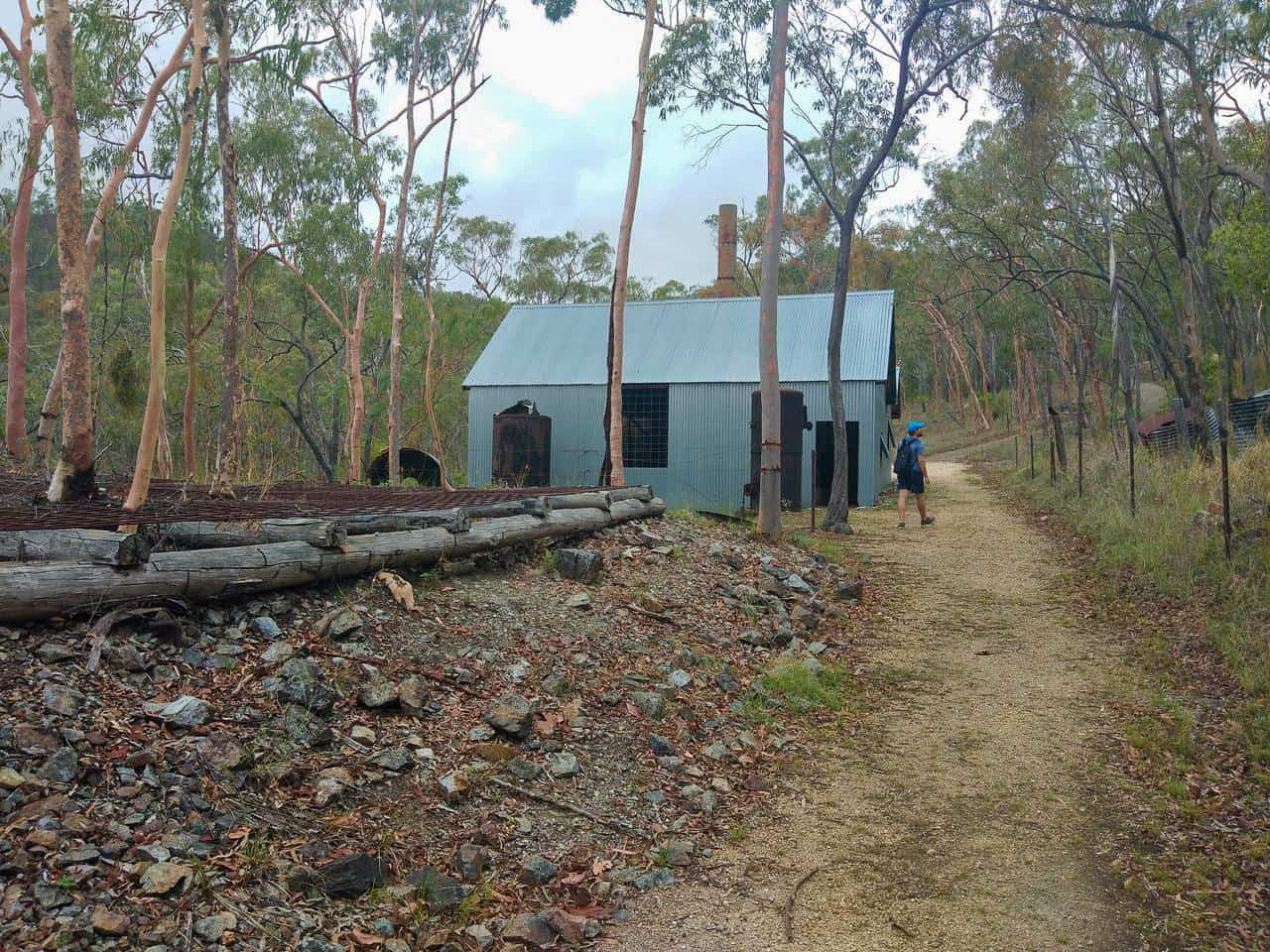 During this time, with the perfect climate and rich fertile soil, the colonials saw huge agricultural potential in the area and cut down large chunks of the rainforest to utilise as farmland. As local tribes lived in the rainforest, this caused a great disruption to their way of life. From the white settlement, frontier warfare and mass shootings of the Aborigines, it's estimated that the Native population diminished to less than 20% of it's original size in just a few decades.
One account of an Elder from the Djirrbal and Ngadjonji territory stated:
"They (the English) did a lot of bad, bad things, they used to shoot black people for nothing. Just shoot them like a dog. It only came better since World War II. Before the war they didn't think we were any better than a dingo or a kangaroo."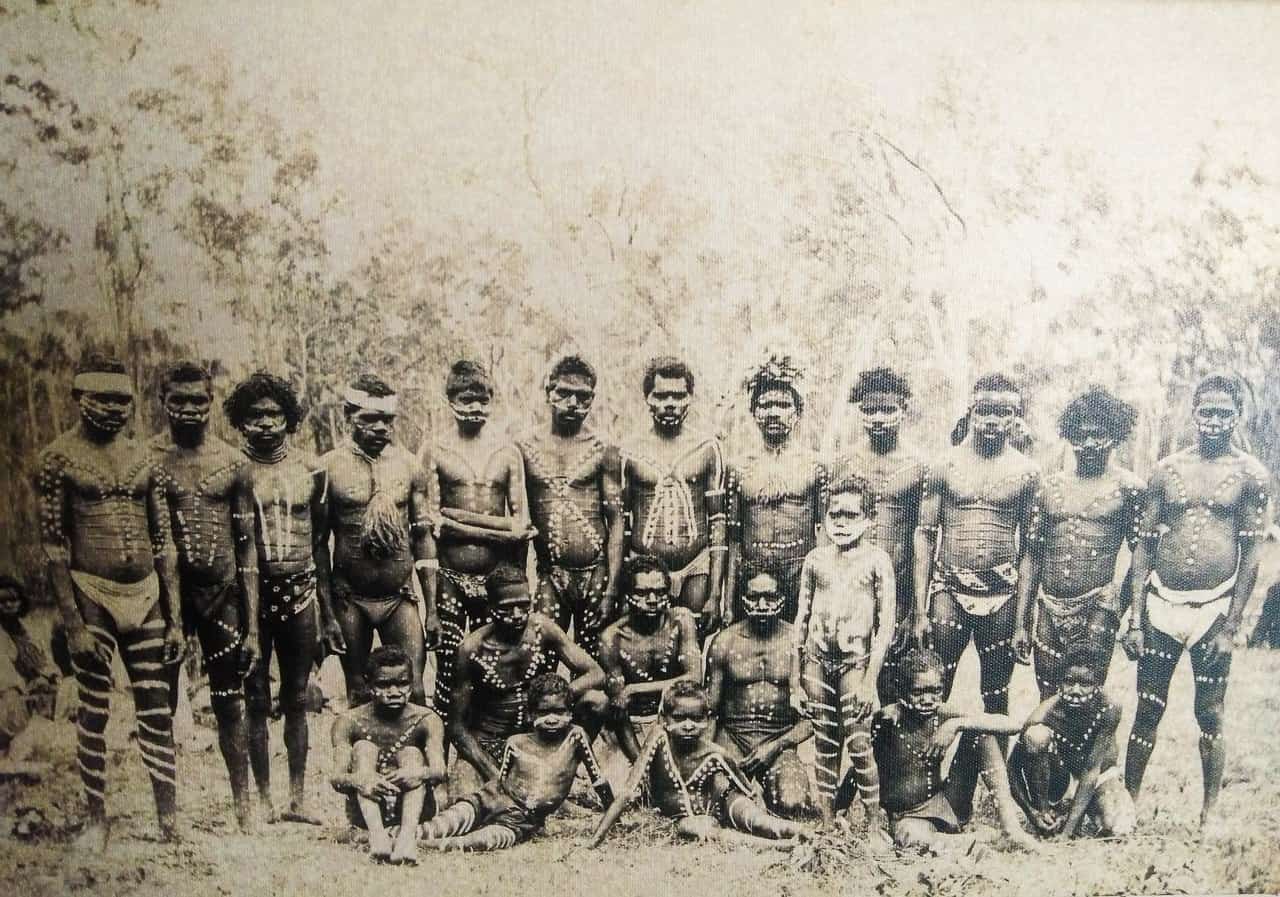 The profusion of tin in Herberton then lead to Cairns developing into an important trading hub and thus the city it is today. And when James Mulligan finally struck gold in the nearby Hodgkinson River, other towns such as Port Douglas were established.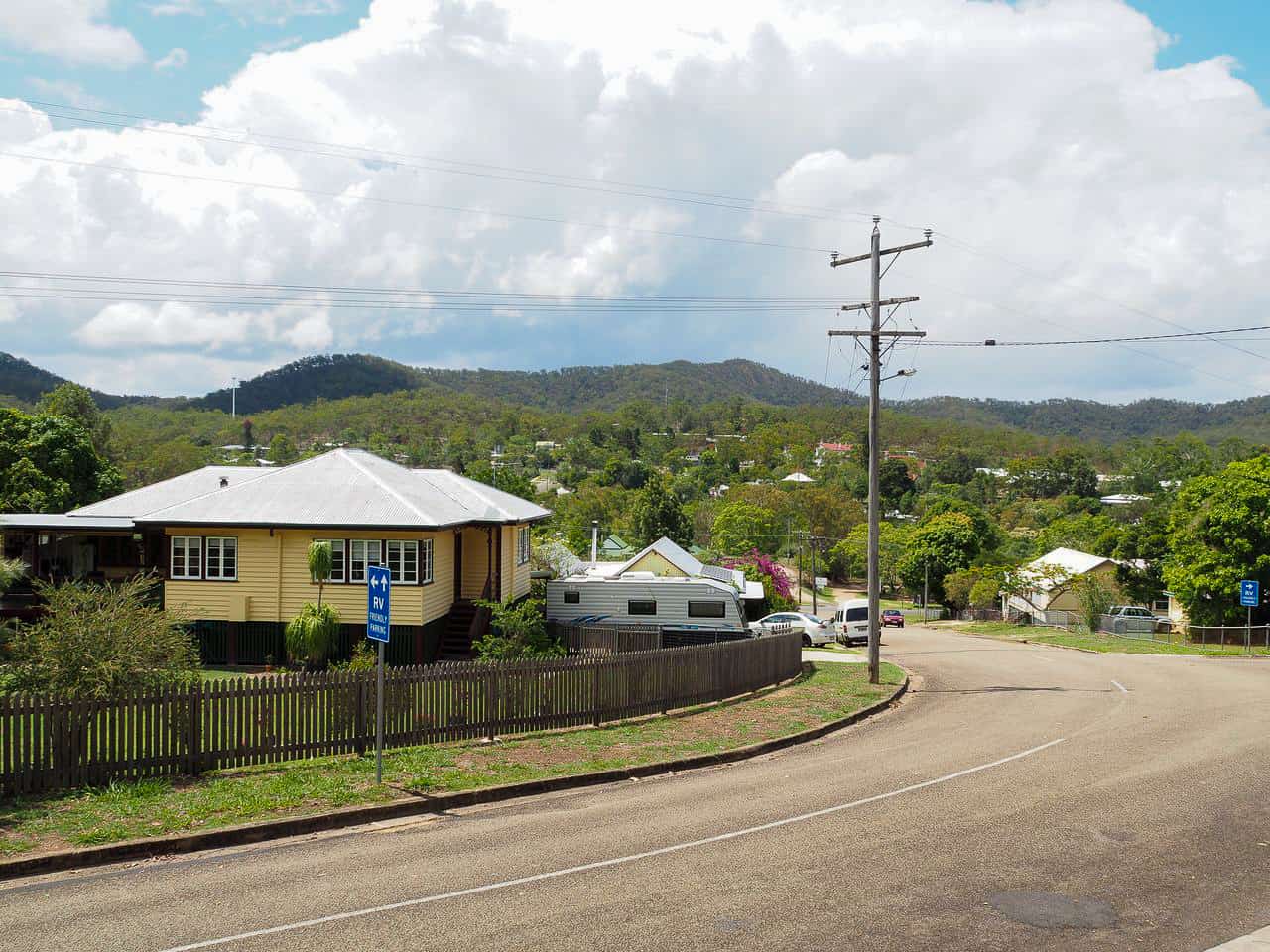 As seen in other gold rush areas of Australia, the Atherton Tablelands also attracted a large number of Chinese settlers who contributed greatly to the successes of the region. By 1877 there were around 17'000 Chinese in North Queensland, and more than 100'000 in Australia. During this time, most were subjected to racial discrimination and were largely marginalised members of the community.
Whilst many left after the gold rush, some communities stayed. One story of an ex-local called William Yang can be seen in an insightful exhibition at the Cairns Art Gallery which I'd highly recommend. Otherwise, the only remains of the Chinese legacy here now is the Hou Wang Temple– a Joss House that can be found in Atherton which I'll be visiting on my next trip.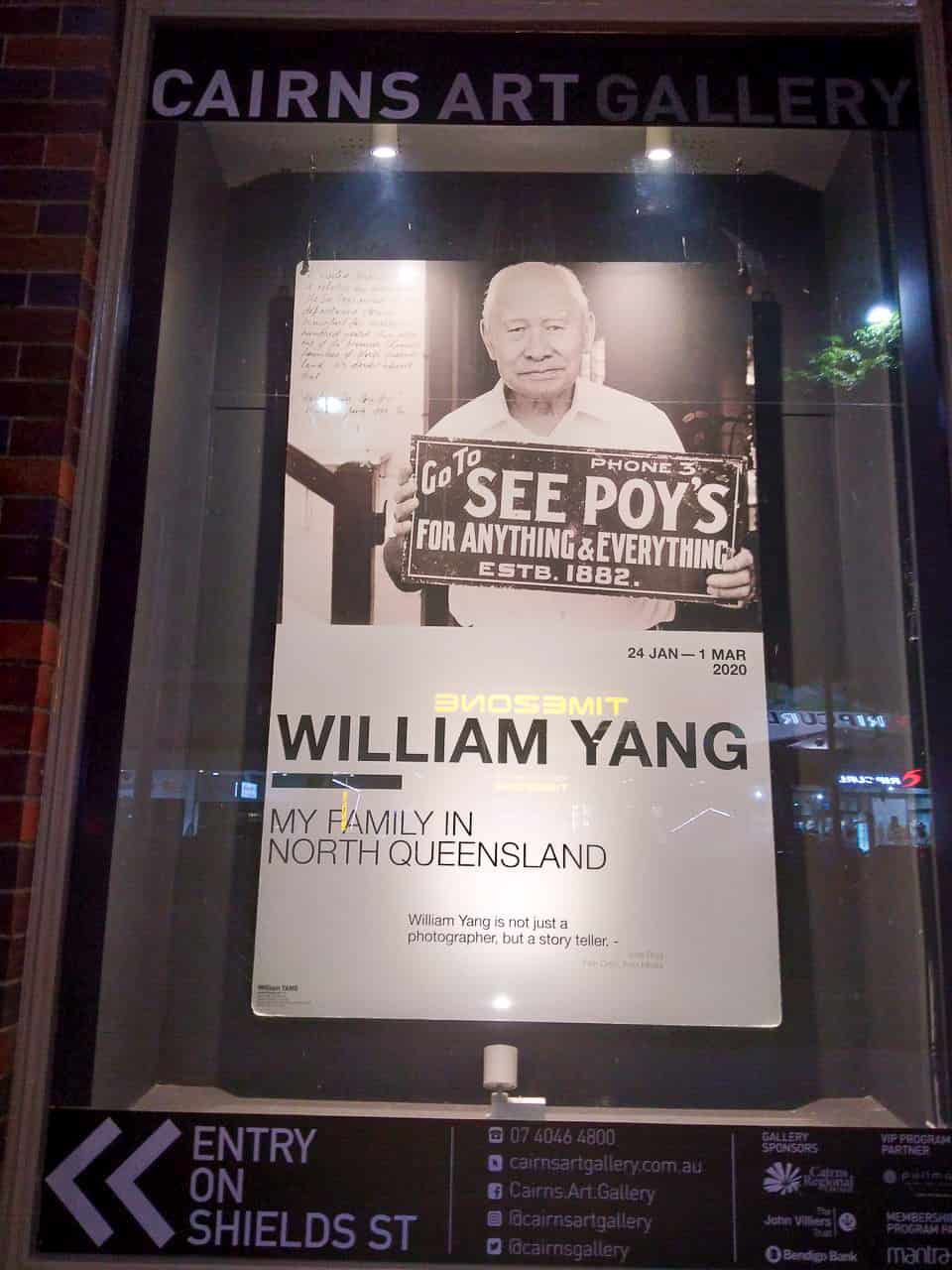 If you're keen to explore some of the rich history here which fascinated me greatly, then make a trip to Historic Village Herberton for a very vivid insight into life here during the early 1900's. It is without a doubt a well-kept gem in the Tablelands and one of the best museums I've ever been to.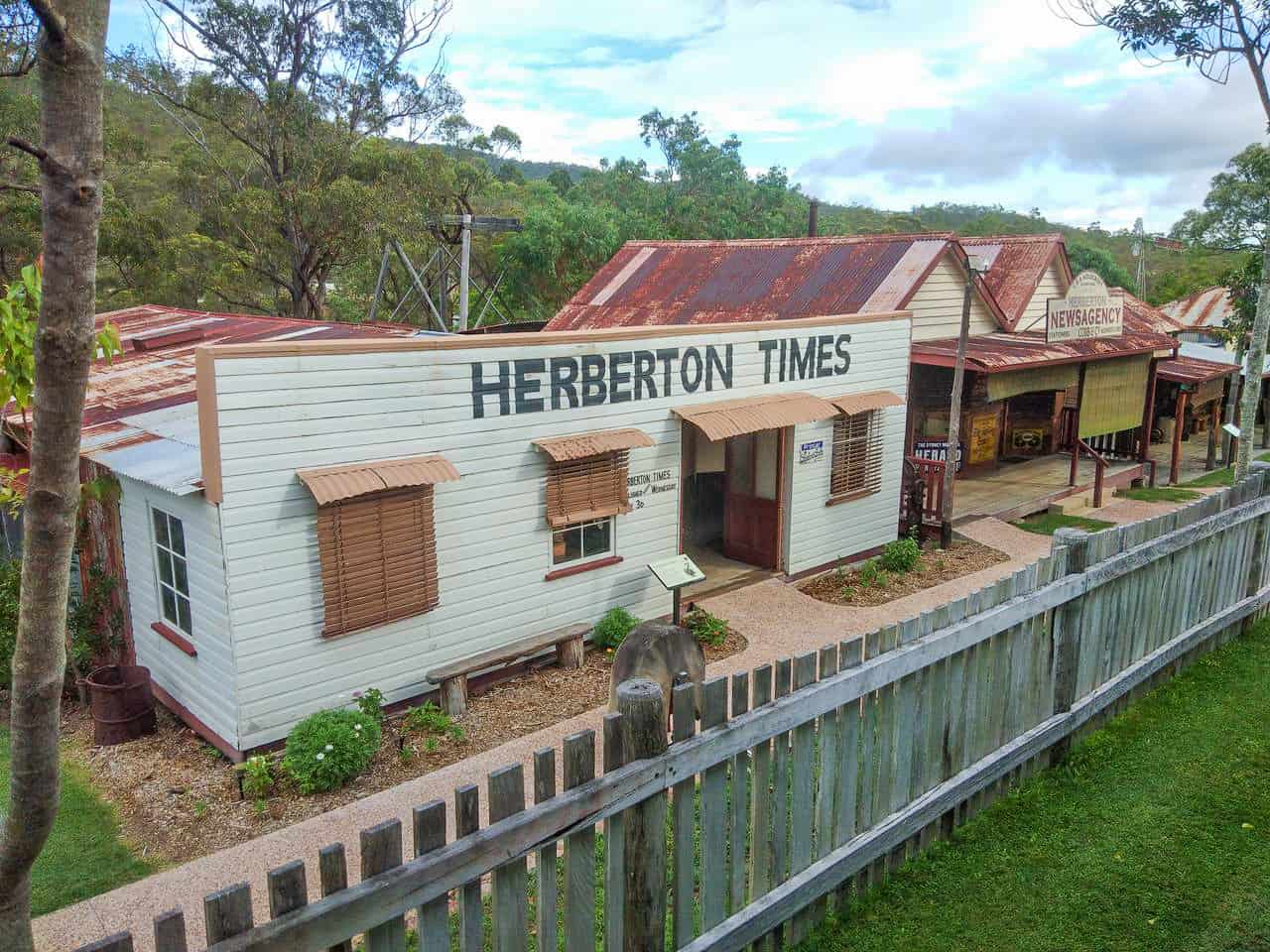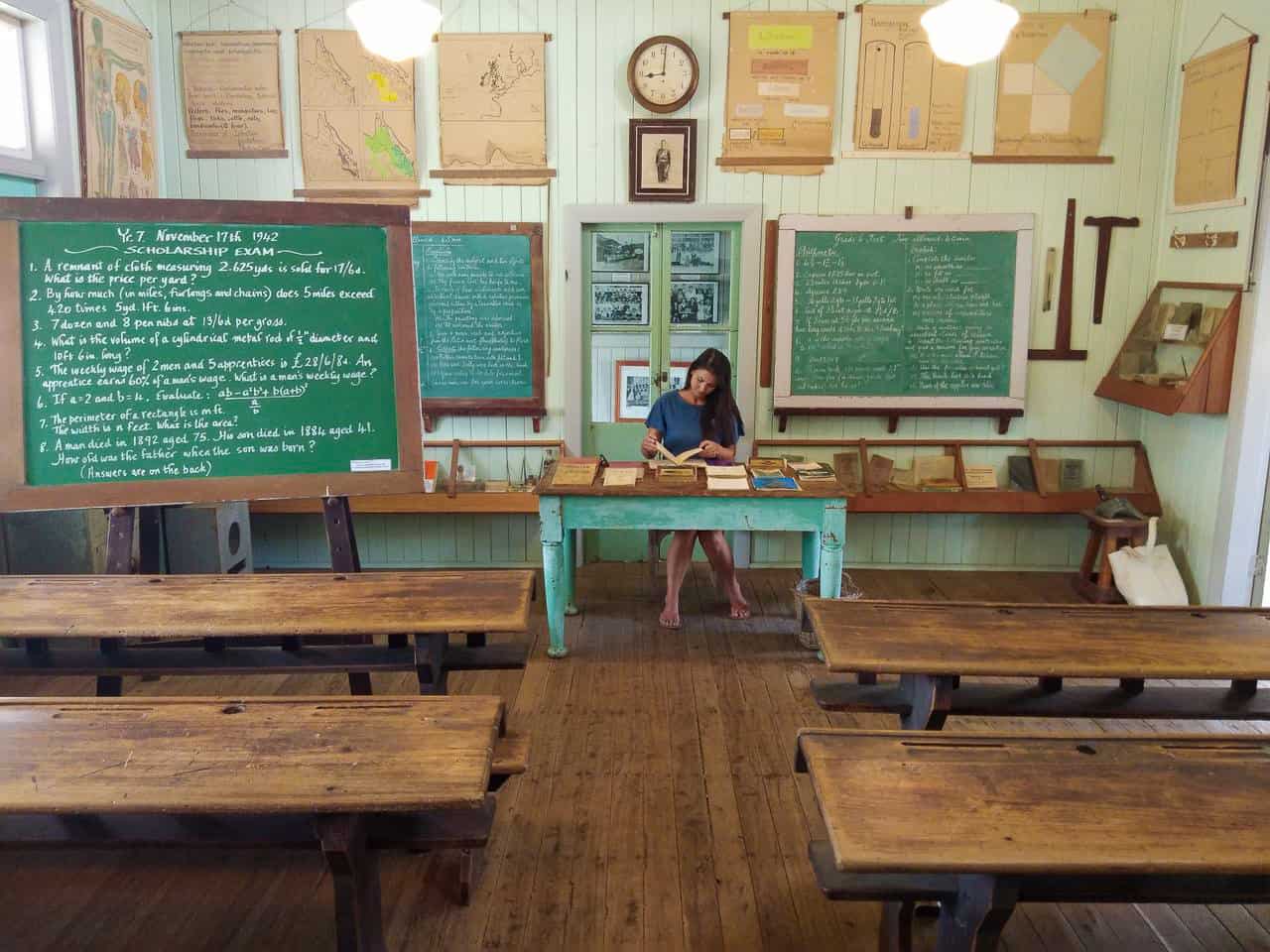 ---
Atherton Tablelands Travel Guide For 2020
---
Know Before You Go: Planning a Trip to the Atherton Tablelands
Most tourists and travellers in Cairns only end up visiting the hippie-town of Karunda on the north-eastern edge of the Tablelands and miss the rest of the region entirely. But trust me, you're really not doing the region justice if that's all you see! So try not to be just another statistic. 😉
If you have two weeks to spare in the region then I'd suggest reserving at least 3-4 nights in the Atherton Tablelands. Whilst you can do it in a day, it'll be rushed and I'm sure you'll regret not staying longer.
Fortunately you have the ease of getting here in your favour as it's only a 1-hour drive away from Cairns Airport and Port Douglas. But to reach the spectacular rolling hills at the southern end, as well as it's remote heritage towns and isolated waterfalls, factor in an extra hour.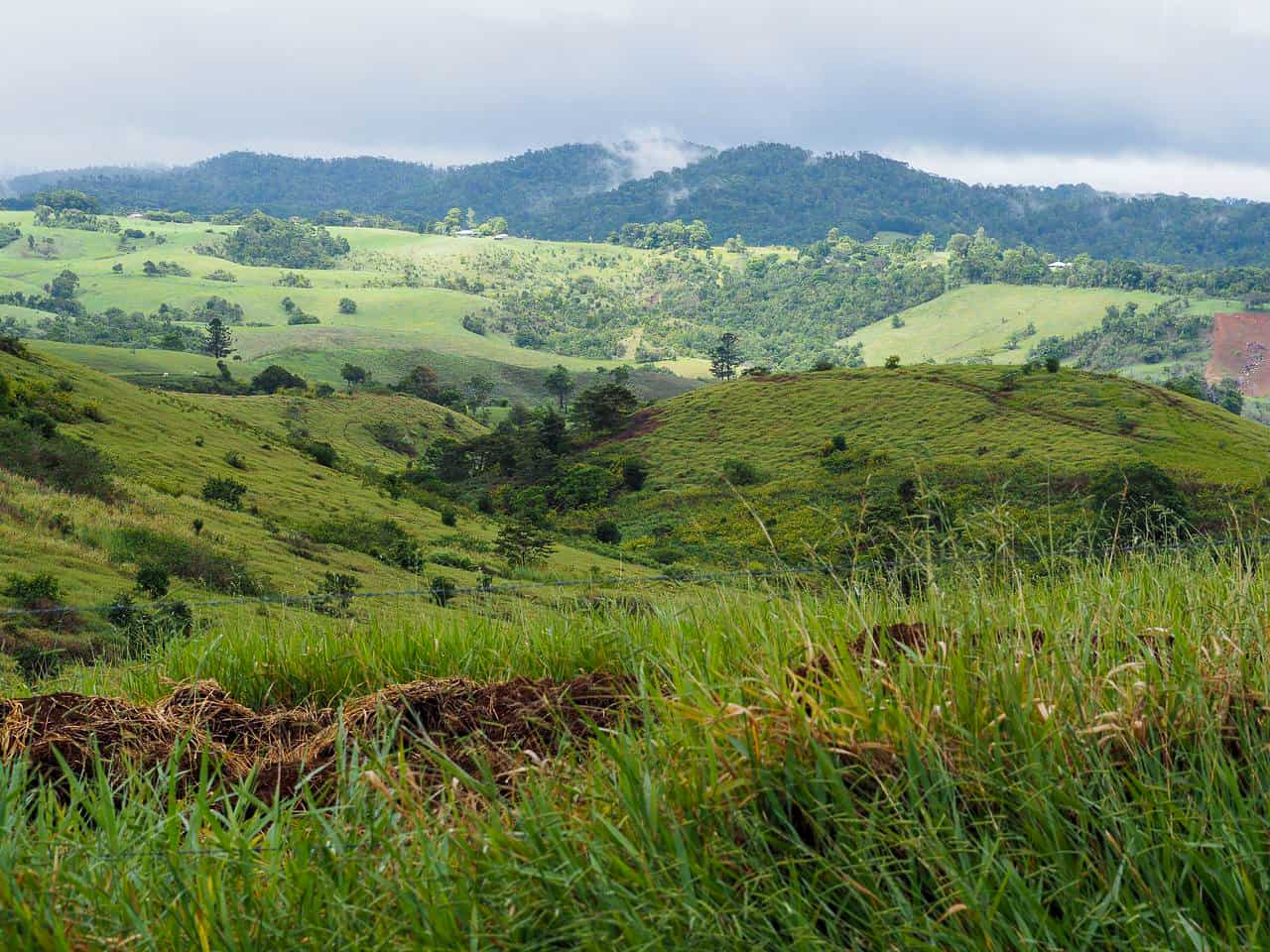 When To Go
The Atherton Tablelands is a year-round destination and although it shares the same wet and dry season as the rest of North Queensland, it does have it's own micro-climate. So it's always less humid than Cairns and pleasantly 5°C cooler.
Here's a few pros and cons to both seasons…
Dry Season – May to October : The days are sunny and not too hot, but pack a sweater and trousers because the temperature drops by nightfall. There's minimal rain during this season and temps range from 26°C – 30°C by day to 10-12°C at night.
Wet season – November to April : Hotter days range from 30°C – 36°C and drops to about 18°C at night. Although there's increased rainfall during this period (particularly after Christmas), it does cool the air nicely and should mean those waterfalls are pumping. But pack a raincoat just in case.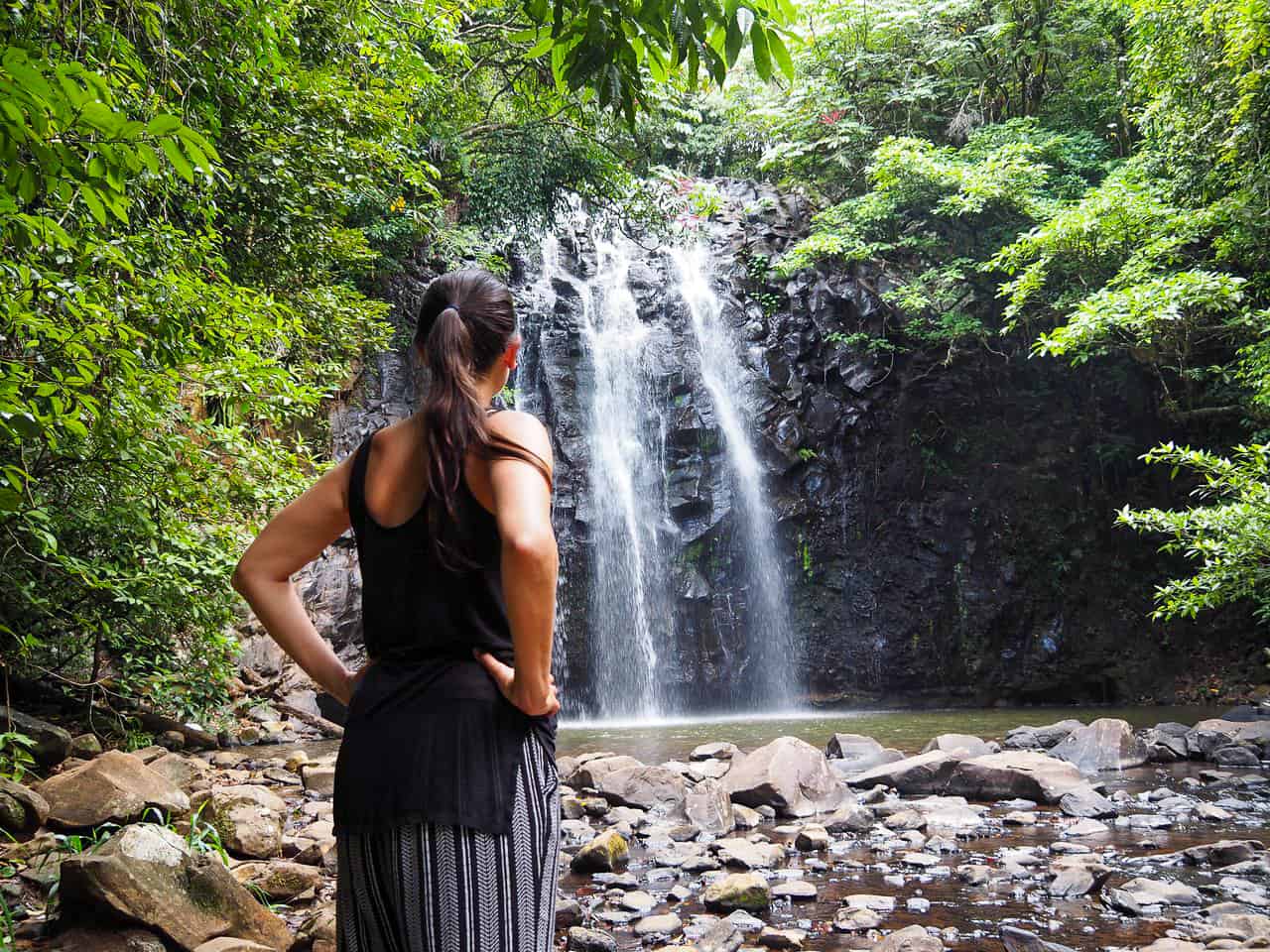 ---
Festivals & Events
There's quite a few things happening throughout the year in the AT. Here are my top picks:
Yungaburra Markets : This is the biggest and oldest market in the Atherton Tablelands, selling all the best local produce, crafts and more. It's usually held on the 4th Saturday of each month, or you can find other local markets in this

Free Visitor Guide

.
Tablelands Folk Festival (23rd – 25th October) : The longest running folk festival in Queensland with a mix of music performances, poetry and other performing arts.
Tastes of the Tablelands (October) : One for the foodies celebrating the amazing produce this region has to offer with a range of fresh & gourmet delights. Think cheeses and ice cream from local dairies, chocolate and coffee from local growers, epic BBQ's & more.
Handy Tip: If you're visiting over Christmas, note that virtually all restaurants and tour attractions will be closed for 2-3 days between Christmas Eve and Boxing Day, so it'll be handy to book self-catering accommodation for that period.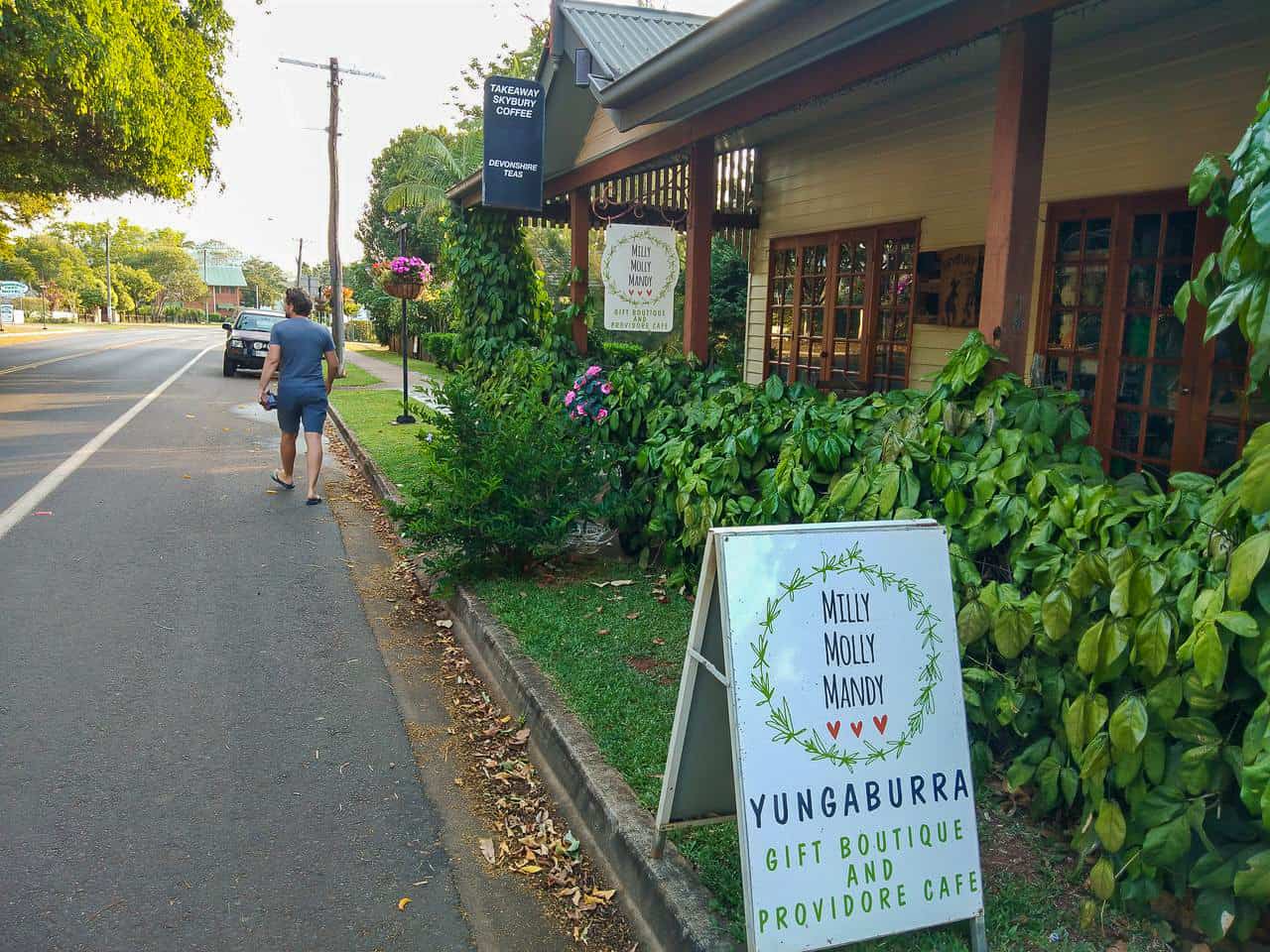 ---
Getting Here
Flights
For interstate travellers or overseas farers, you'll need to fly into Cairns Airport before driving over to the Atherton Tablelands. We've used Singapore Airlines in the past as this is the quickest route from Malaysia, although we didn't rate Silk Air that much. For other routes, I'd recommend flying with Qantas, or Virgin Australia for internal flights.
I always start my flight search by comparing the best prices using Skyscanner.
Sustainable Travel Tip!
On the search page, check out
Skyscanner's
new feature that allows you to filter greener airlines that have lower CO2 emissions. If possible, taking the most direct route and minimising connections will also reduce your carbon footprint.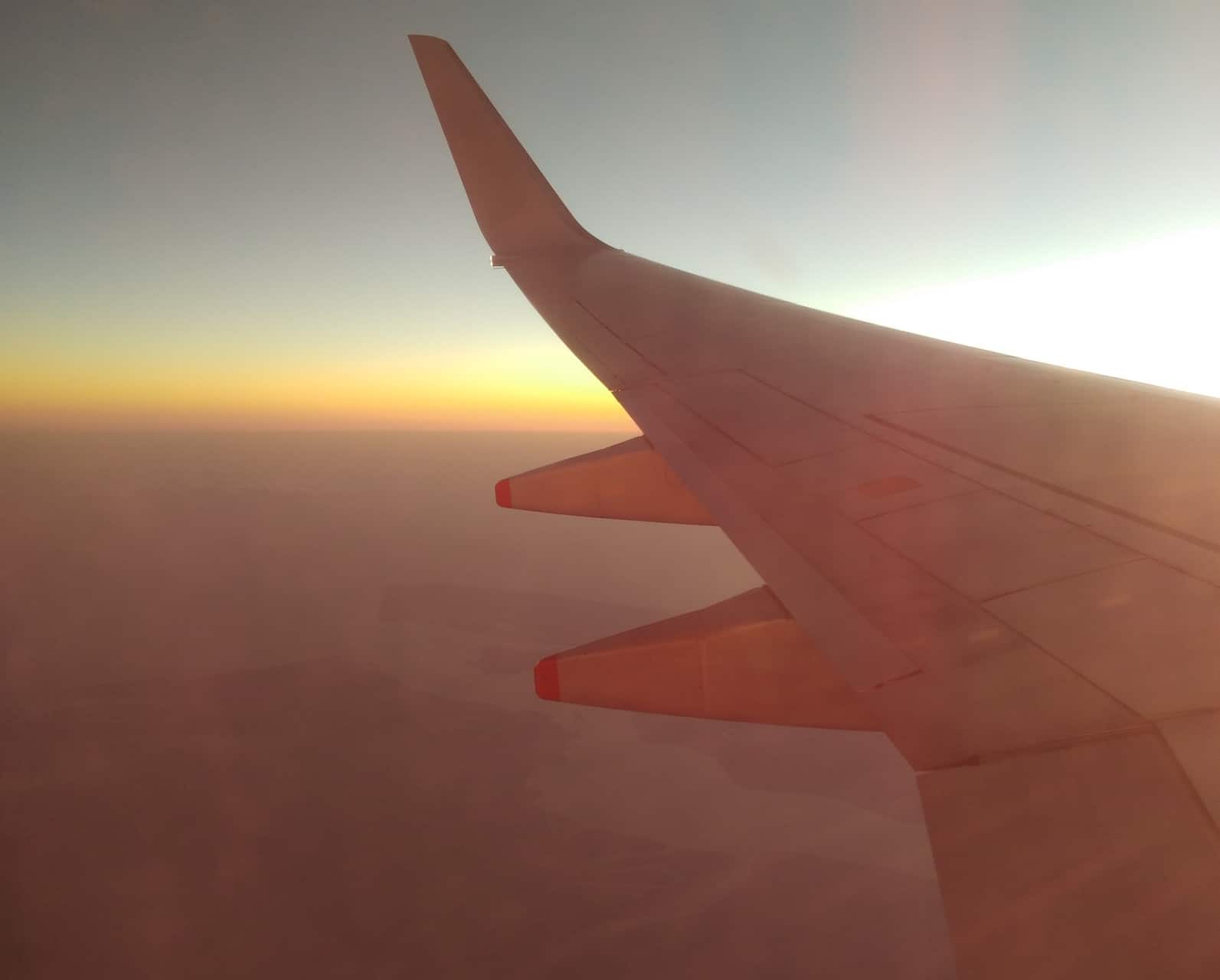 Car Hire
Once Cairns bound, the best and cheapest way to get to the Tablelands is by hiring a car. The region is stunning, vast and quite remote, so driving yourself over allows you the ease of getting around independently.
We've had a good experience renting a motor from Cruising Car Rental in Cairns, or you can compare prices & cars using Vroom Vroom Vroom to earn points with Velocity or Qantas.
After booking a car we always make sure we have car insurance sorted, especially after a few accidents (when the Sailor's been driving! 😉). Third party providers at car hire companies are usually well overpriced, so we always arrange comprehensive protection through Rental Cover who offer a great rate. We never hire a car without it.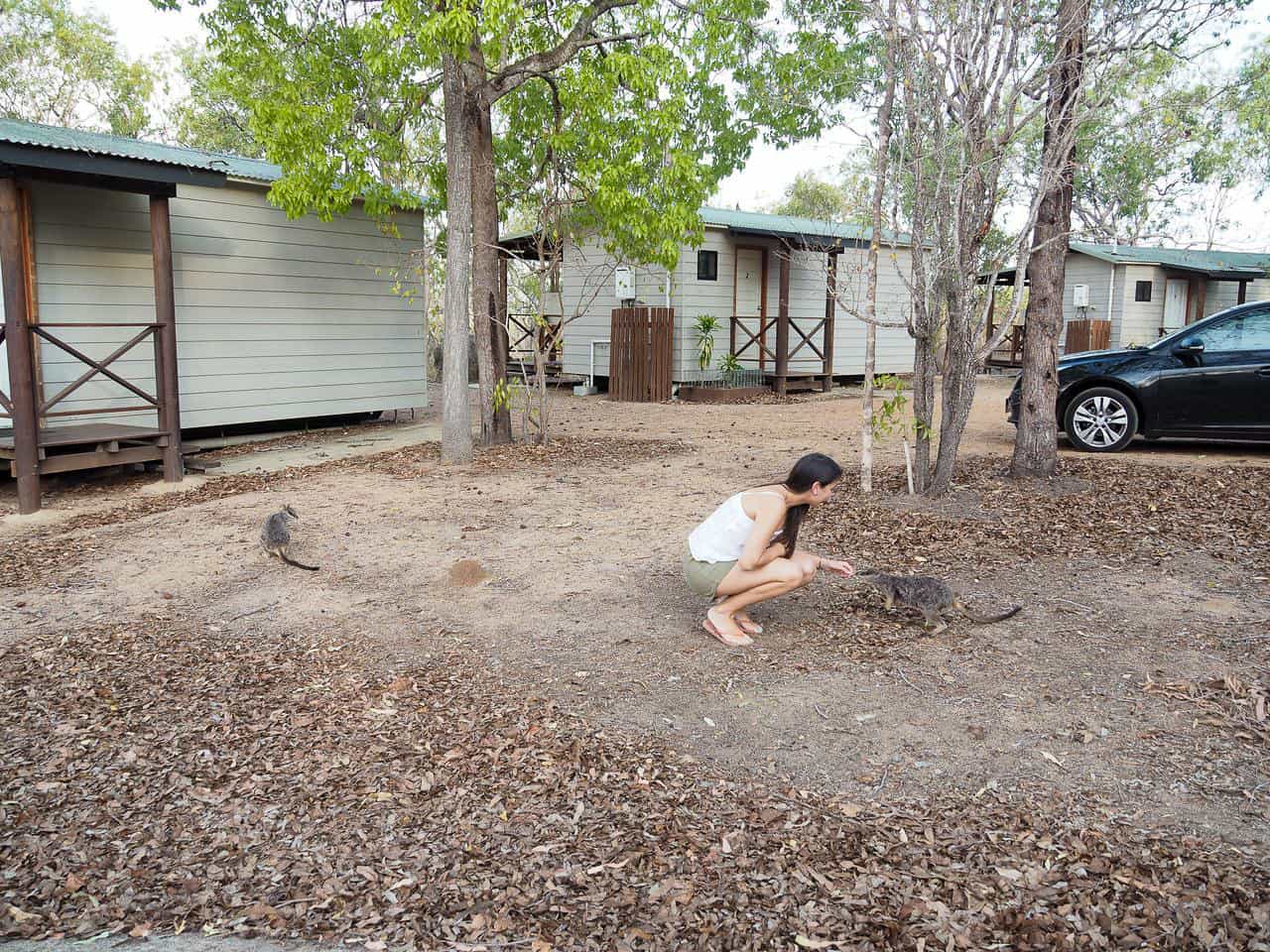 Alternative Transport
If you'd prefer to travel with a tour group or are unable to hire a car, then there's a few different options.
◇ Tablelands Tours & Transfers is a highly rated and reputable local company that offers private & personalised tour for up to 10 people. It may look expensive from the offset as you're paying per tour instead of per person, but it works out reasonably for a large group.
◇ There are a number of other tour operators that offer the option to pay per person, from foodie experiences and waterfall & rainforest trips, to nocturnal wildlife tours.
---
Where To Stay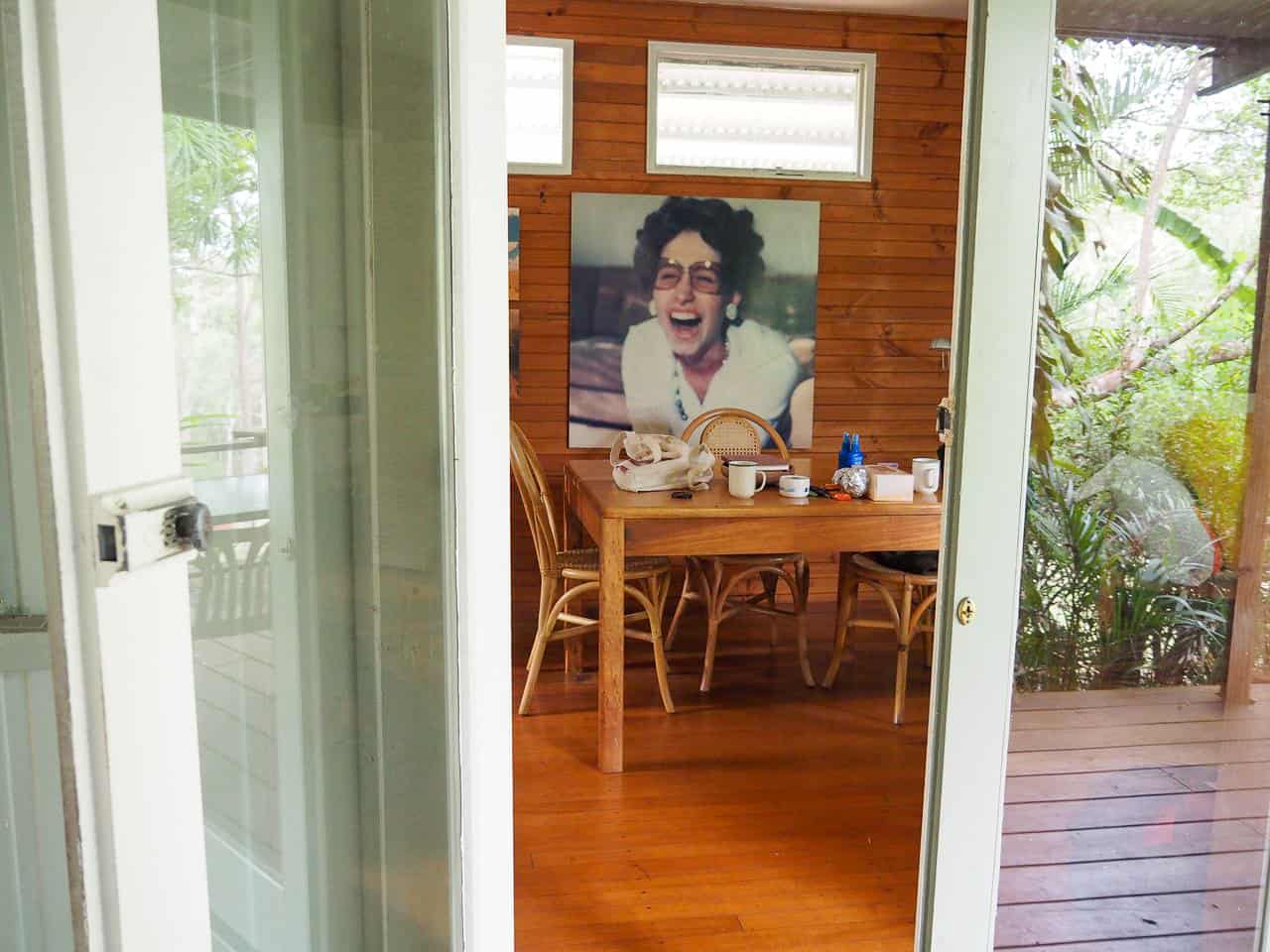 When it comes to finding places to stay in the Atherton Tablelands, you won't fall short in finding quaint cottages, bucolic B&B's and eco-wilderness lodges ~ the region is loaded with them.
To help you figure out your best match, here are my personal suggestions on the best cottages & lodges in the AT for a range of different budgets.
---
Best Things To Do In The Atherton Tablelands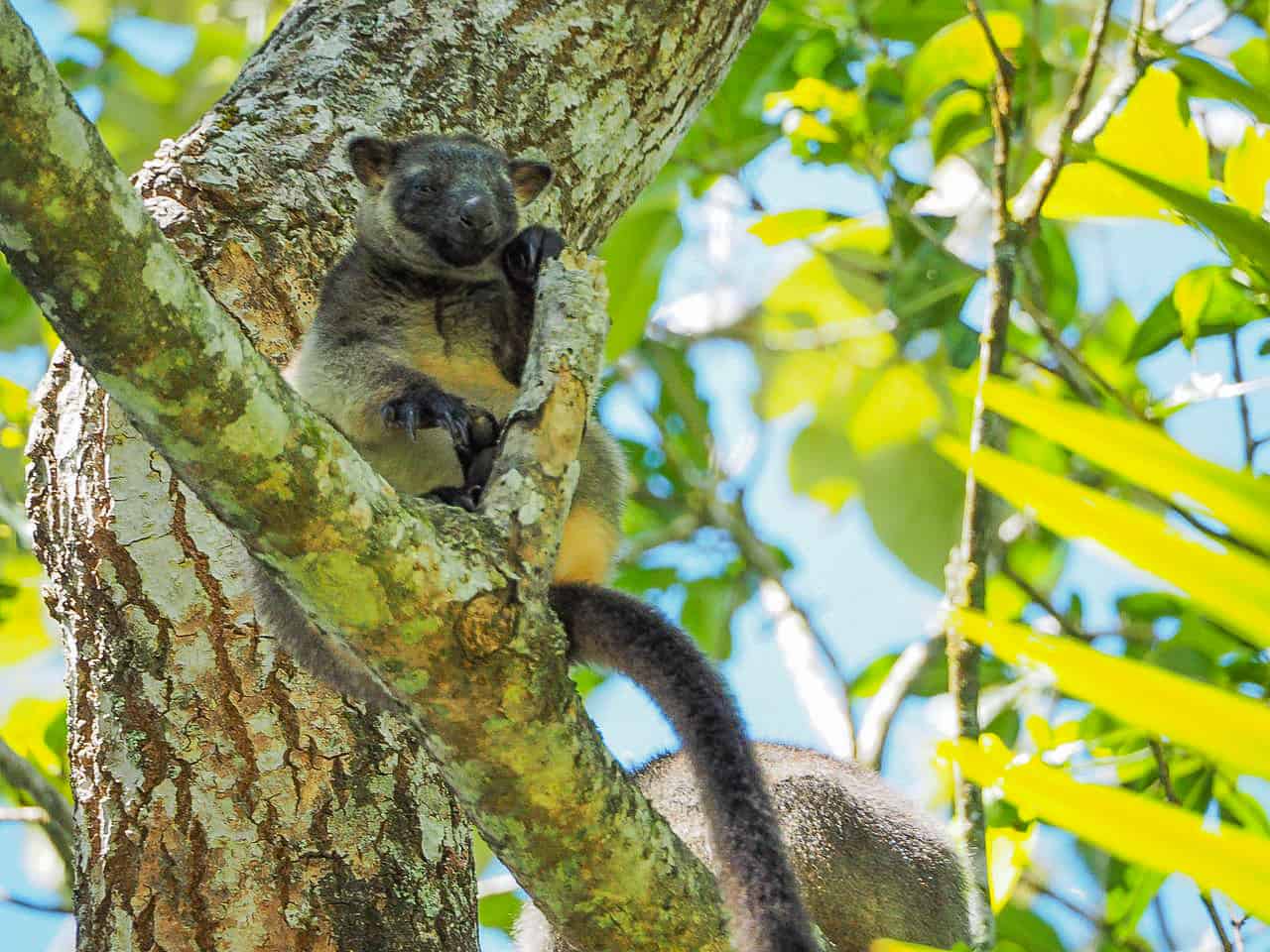 If you love nature, going on outdoor adventures and eating fresh paddock-to-plate produce, then there's no end to the availability of highlights waiting to be ceased in the Atherton Tablelands, and you could be planning your trip for weeks like I did!
To make your search more manageable I've rounded up a list of my top 15 things to see & do here, geared towards adventurous nature loving foodies like us!
Peace of Mind:
After 10 years as an expat & four years living in Southeast Asia I've learnt that anything can happen on the road! To protect us against travel mishaps like flight cancellations or accidents, I always purchase travel insurance. My favourite provider so far is
World Nomads
who have an in depth coverage at a competitive price.
---
Where To Eat
To be honest, I found dining in the Atherton Tablelands a bit yin and yang. The yin part is that pretty much every type of food is grown here, so farm-to-fork foodie experiences are everywhere. And there's nothing I love more than supporting my local producers.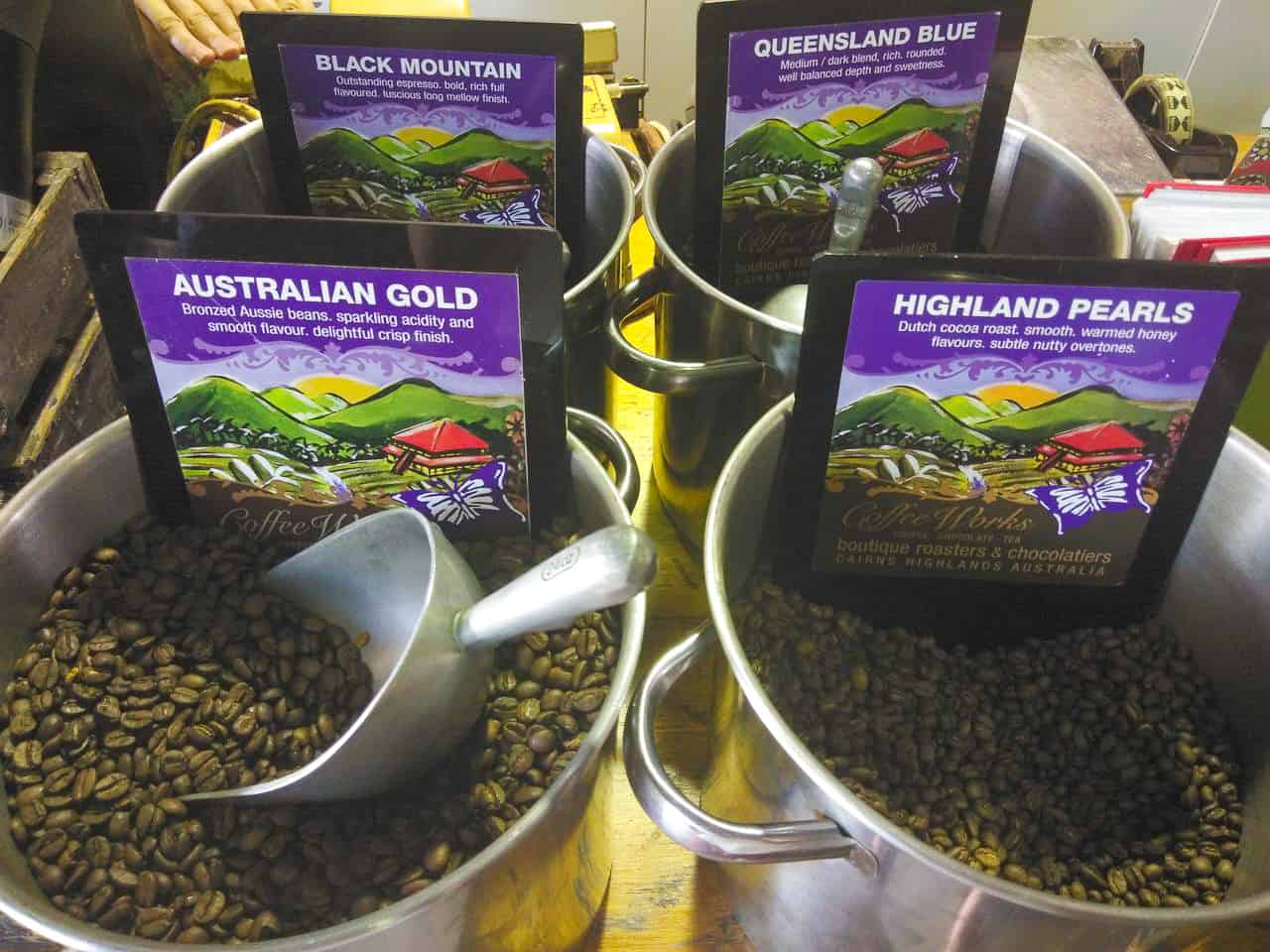 This verdant region is responsible for growing a huge chunk of Queensland's produce, from avocados, bananas and mangos, to the more exotic sounding cow peas, custard apples and longans.
It also has a distillery, is home to the biggest tea plantation in Australia and is Australia's biggest producer of coffee. Some of my favourite foodie indulgences are named in my article things to do in the Tablelands and shouldn't be missed.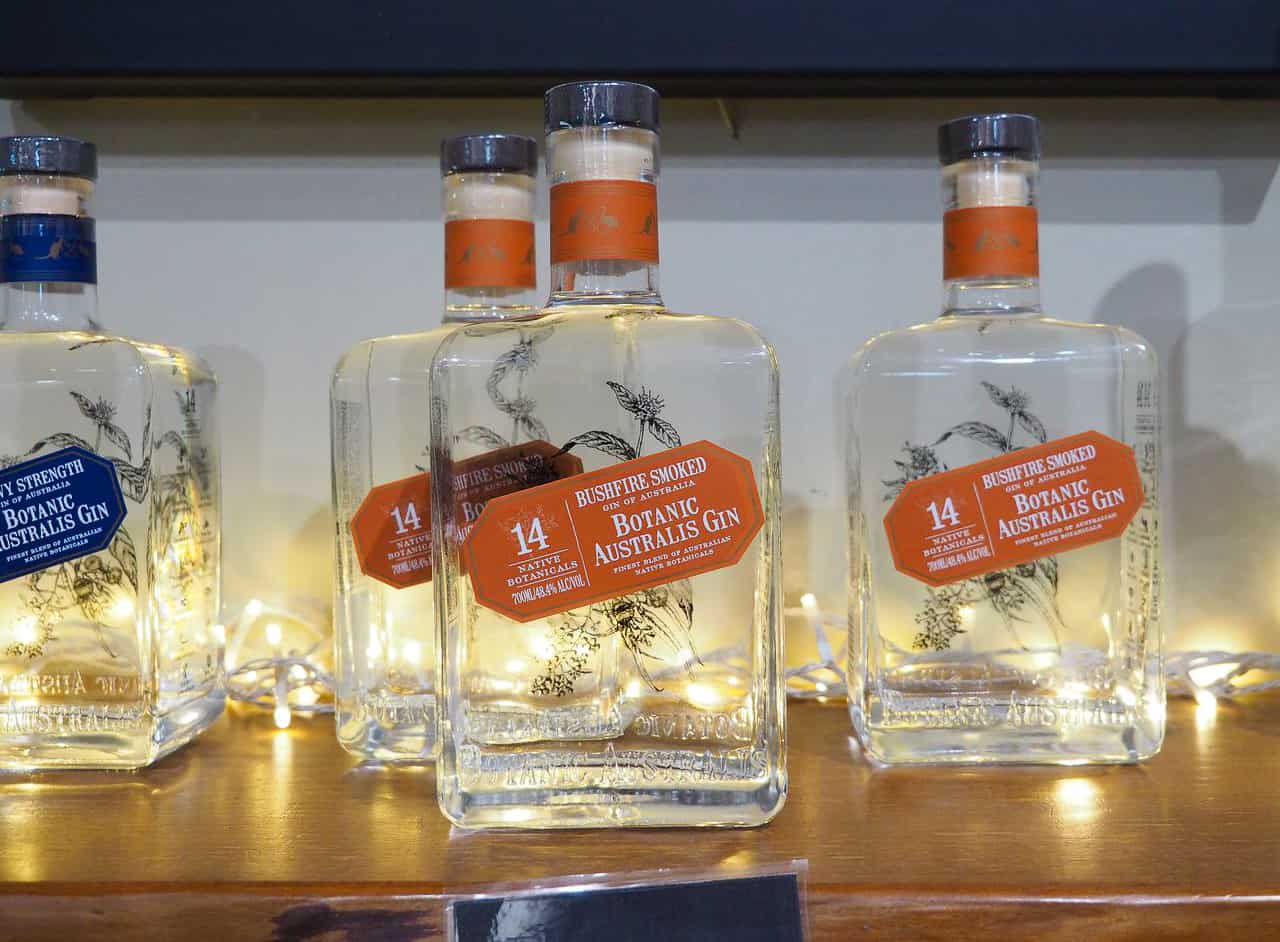 The yang part, is that even though the region houses the freshest, juiciest, tastiest local produce, there doesn't appear to be many skilled chefs that know what to do with it, and not everywhere buys local. Particularly at 'Hotels' (aka, pubs) the food I ate wasn't fresh & left a lot to be desired.
The service was also generally, well.. typical of the tablelands! (ie. a bit slow with minimal customer service skills). Whilst I didn't get to dine at all of the supposed top restaurants as it was Christmas and all businesses were closed for a few days without exceptions, there are a few picks I'd recommend for decent grub.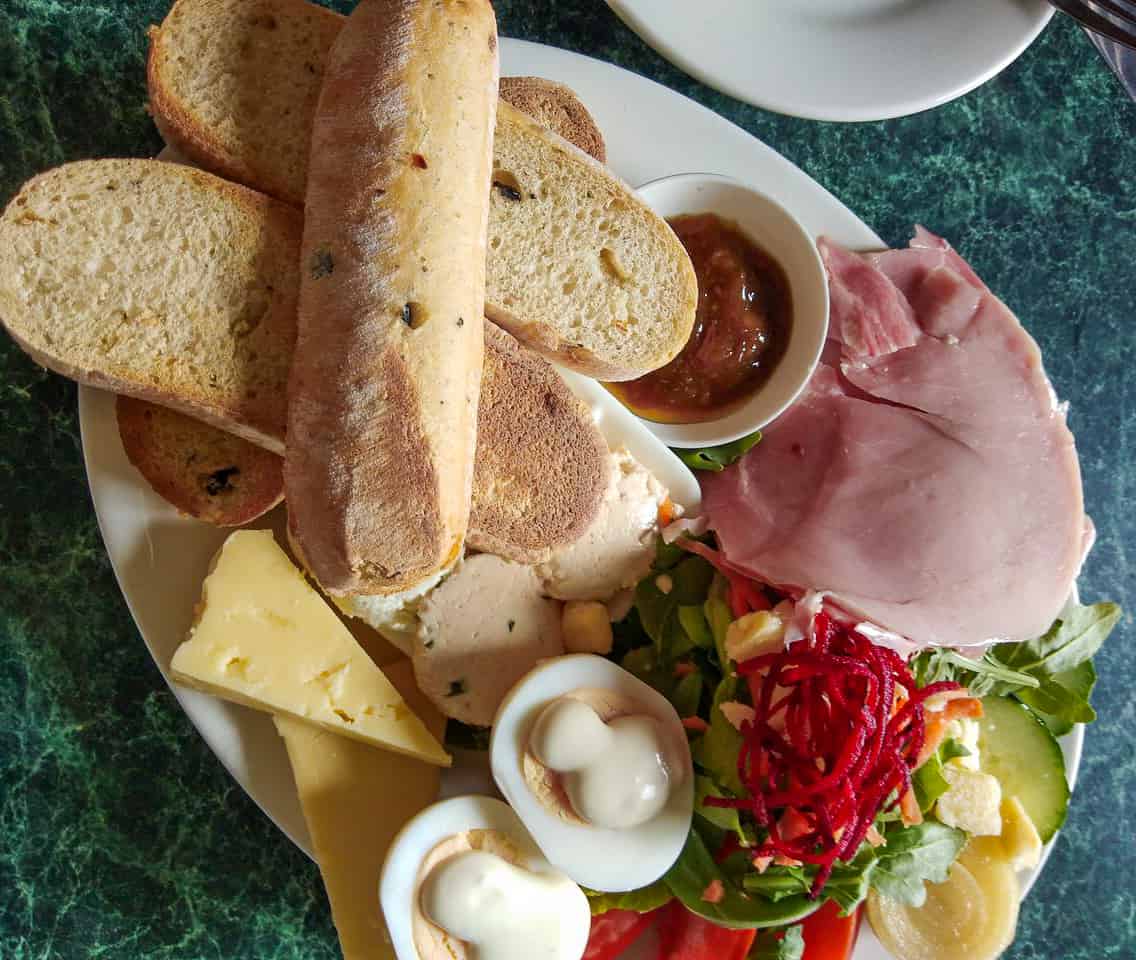 ◇ Mungalli Creek Cafe ~ Mungalli : A bit out of the whey but worth the trip! This was my favourite dairy in the Tablelands. Not only is it situated amidst the lush rolling hills, but this biodynamic producer makes an awesome home-made cheese platter using their own milk products. They also nock-up a fab selection of cakes and judging from the look of their pies, the lunch menu is deliciously hearty country-style fare.
◇ Our Place ~ Yungaburra : This place offers honest home-cooked food with friendly service. In my opinion it's the best choice for dinner in Yungaburra. Do take note of their opening hours and try to pre-book as they can get busy during peak seasons.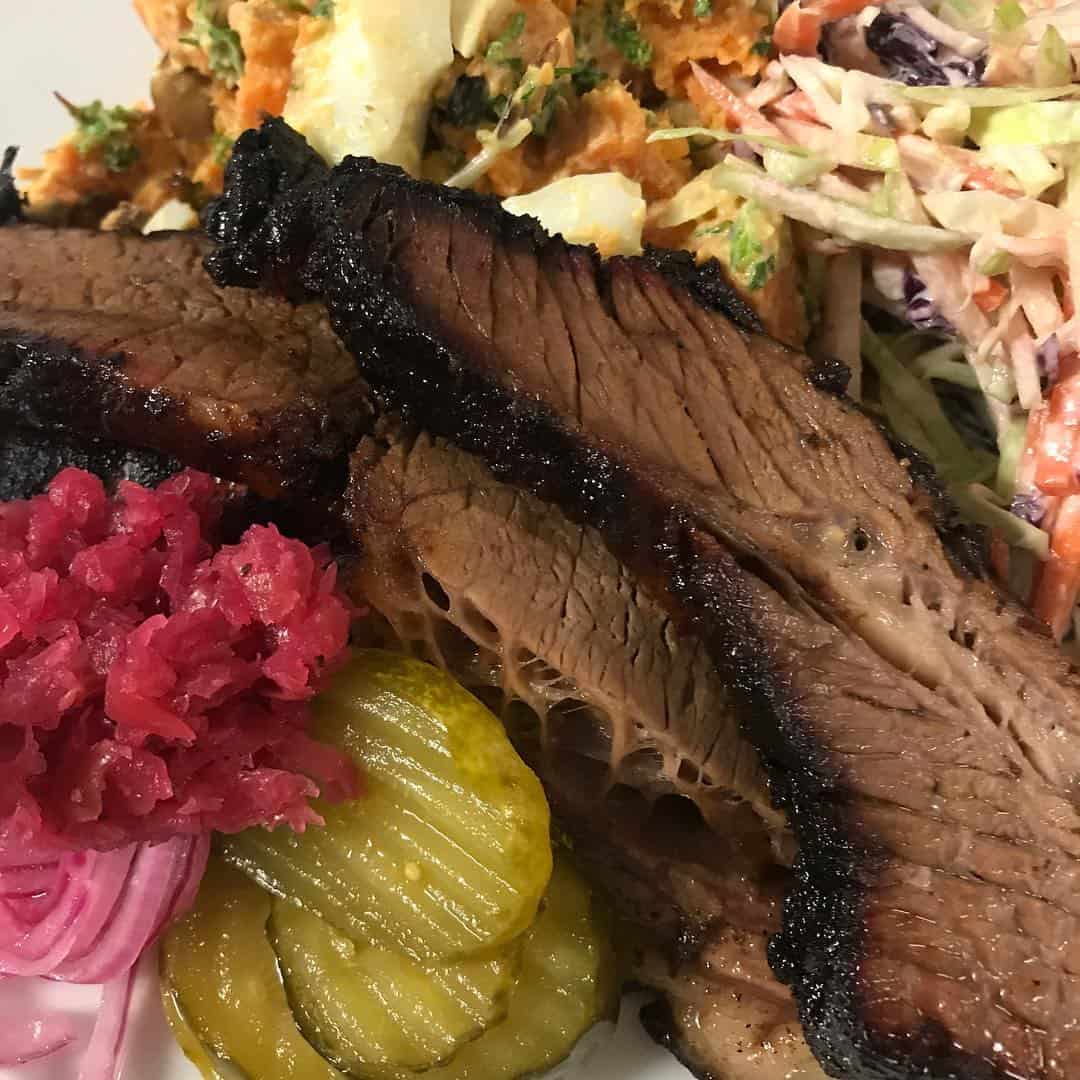 ◇ Pickle & Smoke ~Malanda : Mouthwatering, smoked slow-cooked meats sourced from the Tablelands. Do yourself a favour and order the Pickle & Smoke signature meat platter for all the best bits. The service is friendly but it's an order at the counter set-up so the queues can get long during peak hours. Be sure to check their opening times on Facebook before planning a visit.
◇ Lake Barrine Teahouse ~ Yungaburra : Coming here is a must every time we're in the area. This family-run teahouse has been in business for over a century and whilst there are many places that make a mean Cream Tea, this is the place you can stuff your face with a scone whilst gazing over an utterly peaceful & scenic crater lake. If you're after something more substantial then they have a full lunch and breakfast menu too.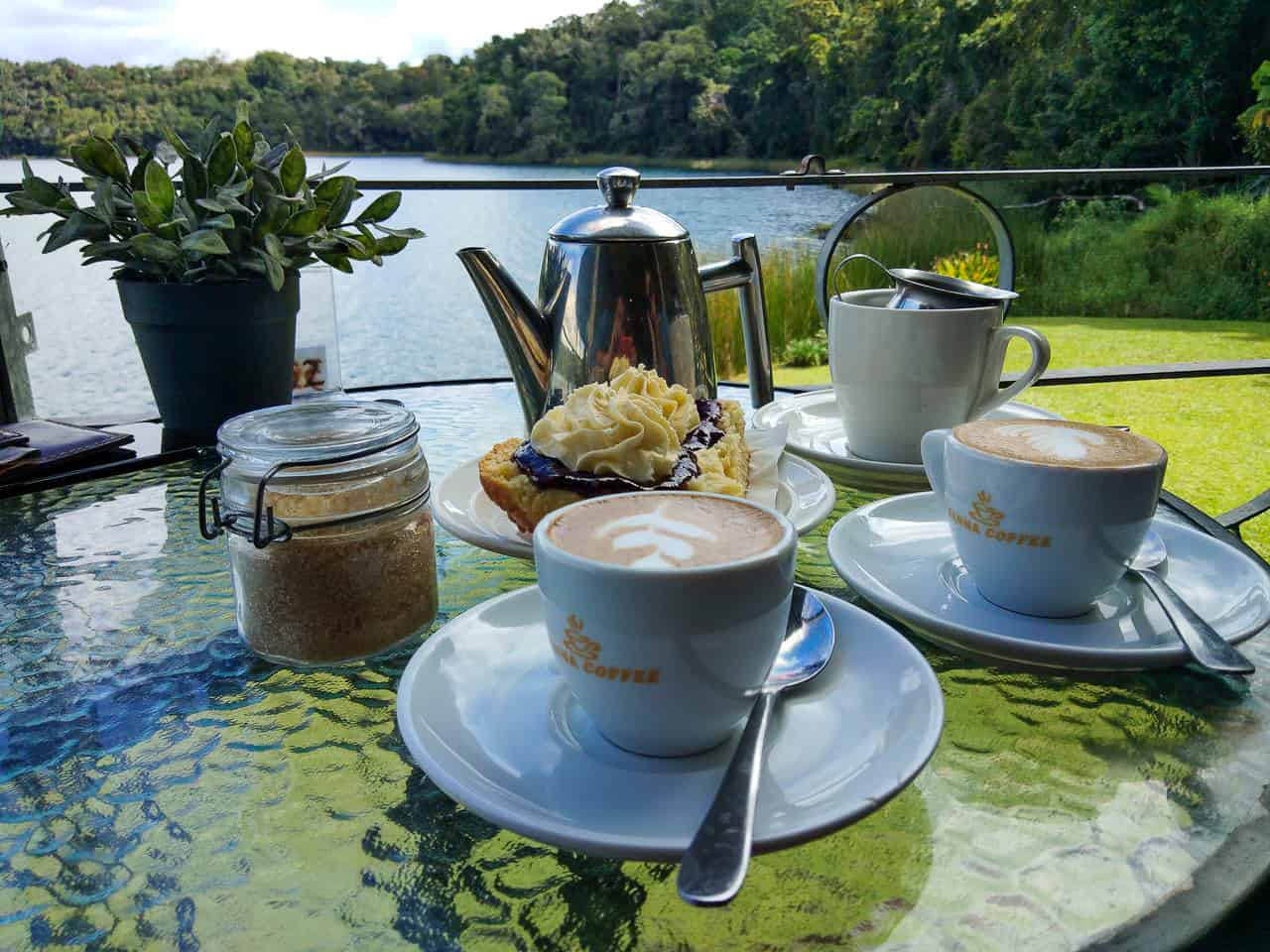 ◇ Yungaburra Pizzaria ~ Yungaburra : This place is another option if you're staying a few nights in town. Even though the service was severely lacking we had a decent pizza & salad there, and they appeared to have an Italian chef in the kitchen. The restaurant is attached to Nick's Restaurant as it shares the same owners, but I'd suggest avoiding that place considering the well-below average food we ate on New Years Eve.
---
Suggested Reading
---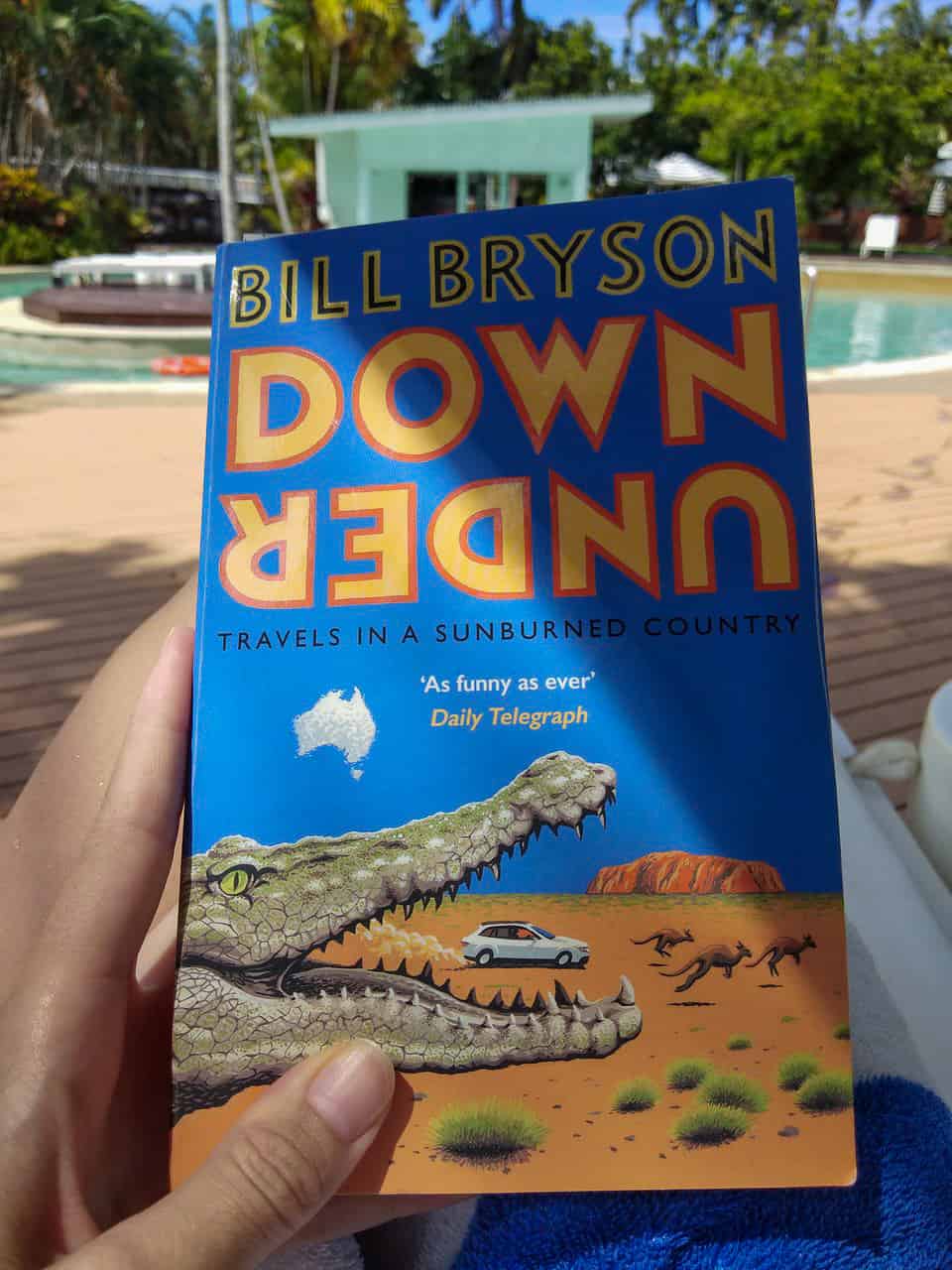 Bill Bryson is by far my favourite travel writer! If you're not familiar with his work then he's incredibly witty, knowledgeable and insightful. I'm still reading this one so haven't got onto his tales from Queensland yet, but no trip to Australia is complete without this travel companion. I've lived here for nearly 3 years already but am learning so much about Australia!
---
---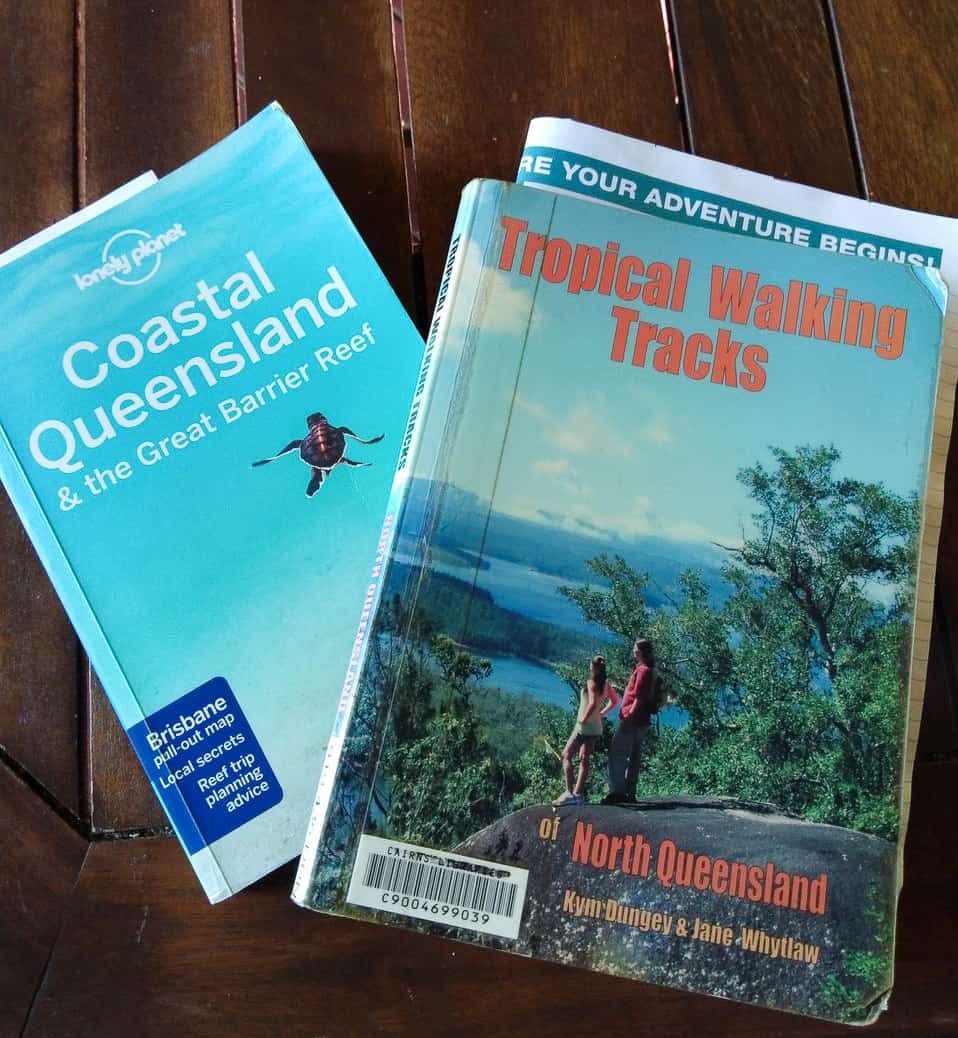 If you're after a travel guide that includes Cairns and surrounding areas, then the only decent one I've come across is Lonely Planet's publication. When I was waitressing in Port Douglas back in 2014 I actually served a writer for LP who was updating their Queensland guide! This one was last published in 2017 so it's not completely up-to-date but there's still enough relevant information to be useful. It covers all the coastal areas from Brisbane to the Daintree Rainforest, including the Atherton Tabelands, Cairns & The Great Barrier Reef.
The other book is for those of you looking to hit the hiking trails, although trying to find it is a bit like trying to find a unicorn. Tropical Walking Tracks has guided me on many awesome hikes in the Atherton Tablelands and Port Douglas, and it has the most comprehensive list of tracks in the region compared to any other book in circulation. But there's a catch-  unfortunately it's no longer in publication! I've only managed to obtain a copy from Mossman Library, but keep your eyes peeled for this gem at second-hand bookstores.
---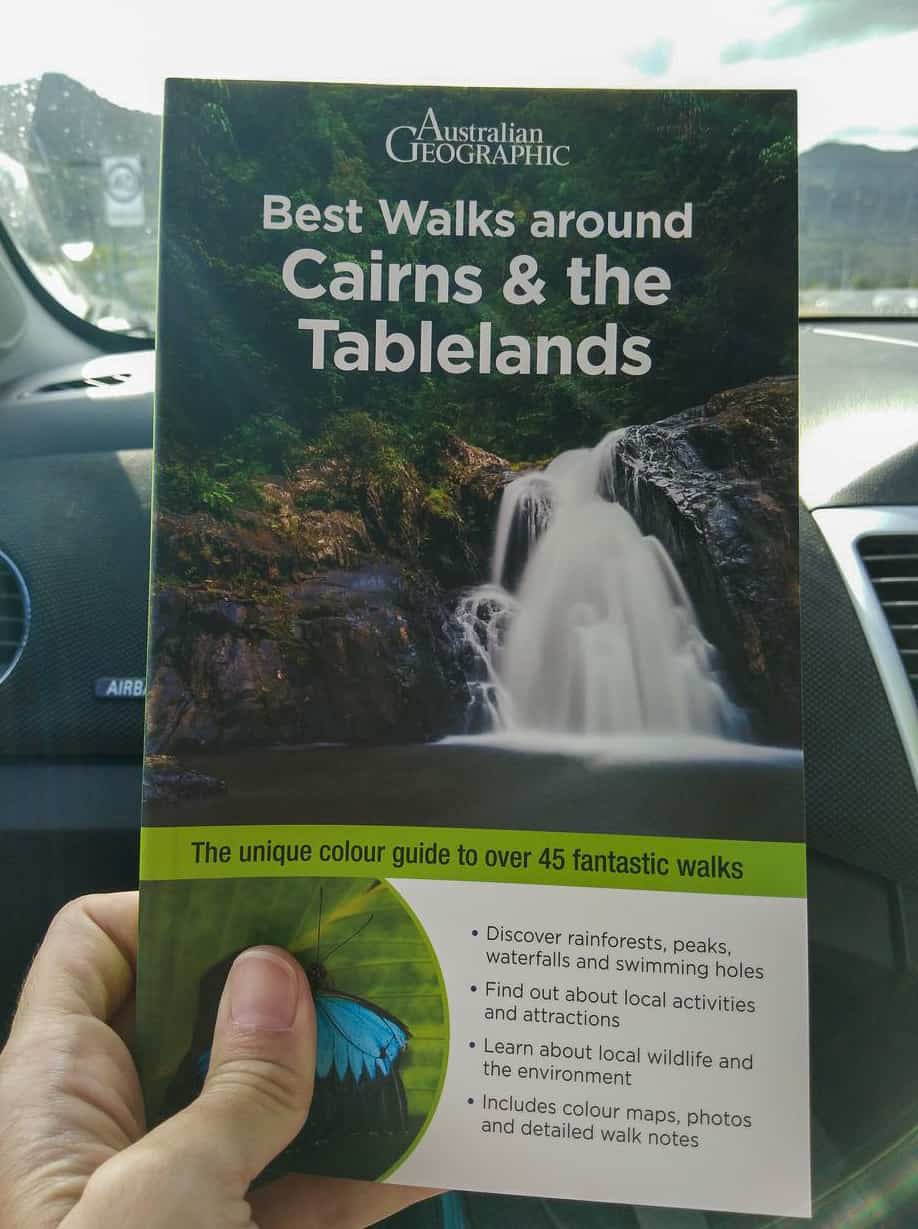 Another option for those keen to take hike in the area, and this one's in circulation! It's also just been published so it's really up-to-date. I used it during out longer stint in the Atherton Tablelands and it provided useful pictures, maps and detailed routes.
* * *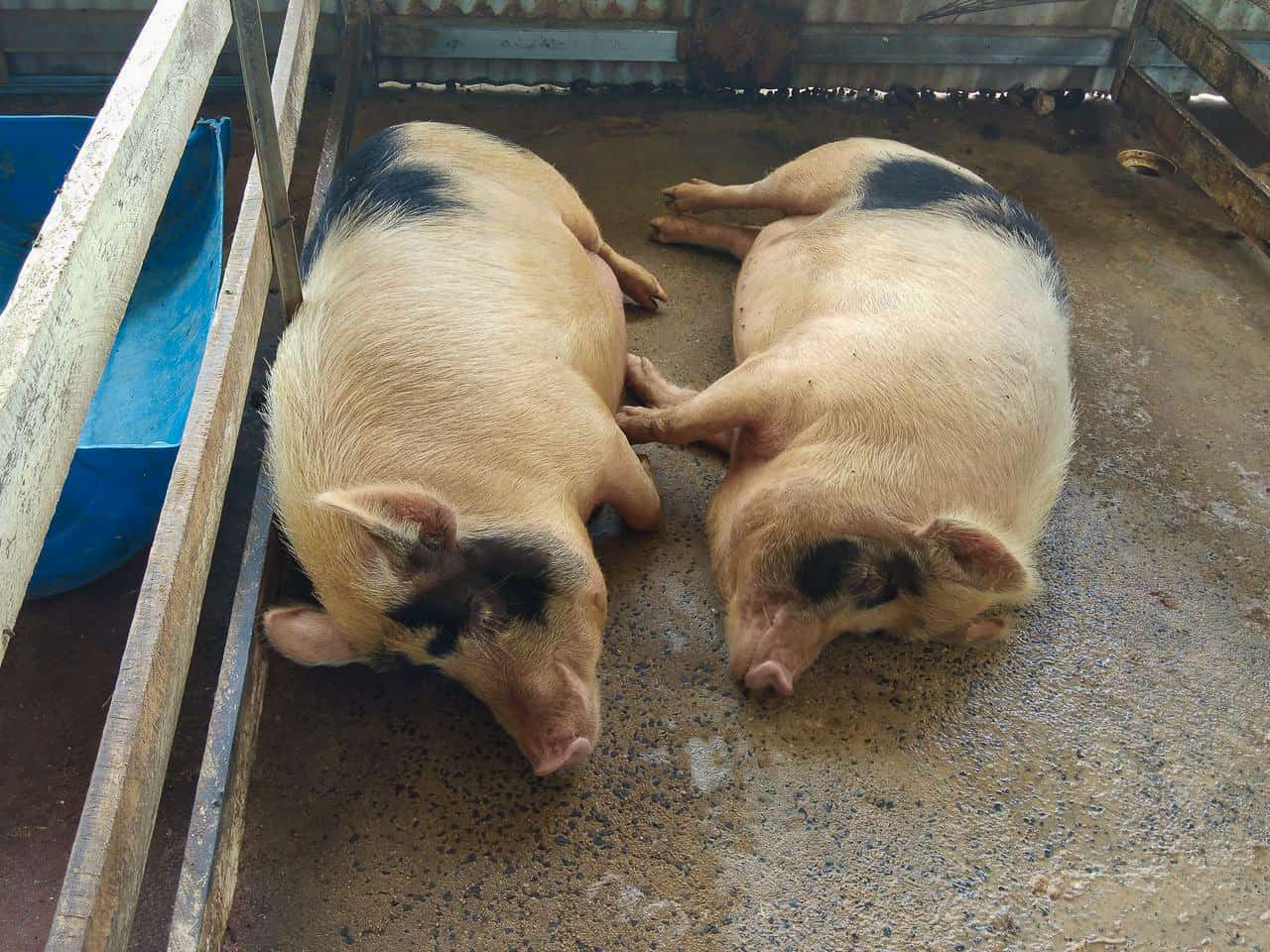 ---
Keeping it real: No activities or stays were comped on this trip and all views are my own – I pay my way so that I get the same authentic experience you do. In this article I've included some useful links so you can easily book activities and stays, and a few of these are affiliates, of no cost to you. 🤙🏻
---
Like it? Pin it for later!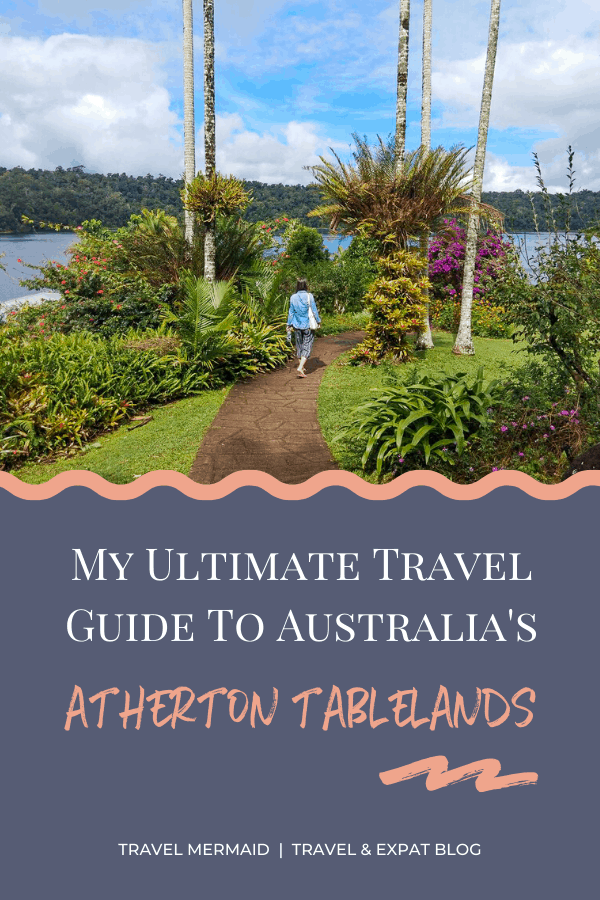 XOXO