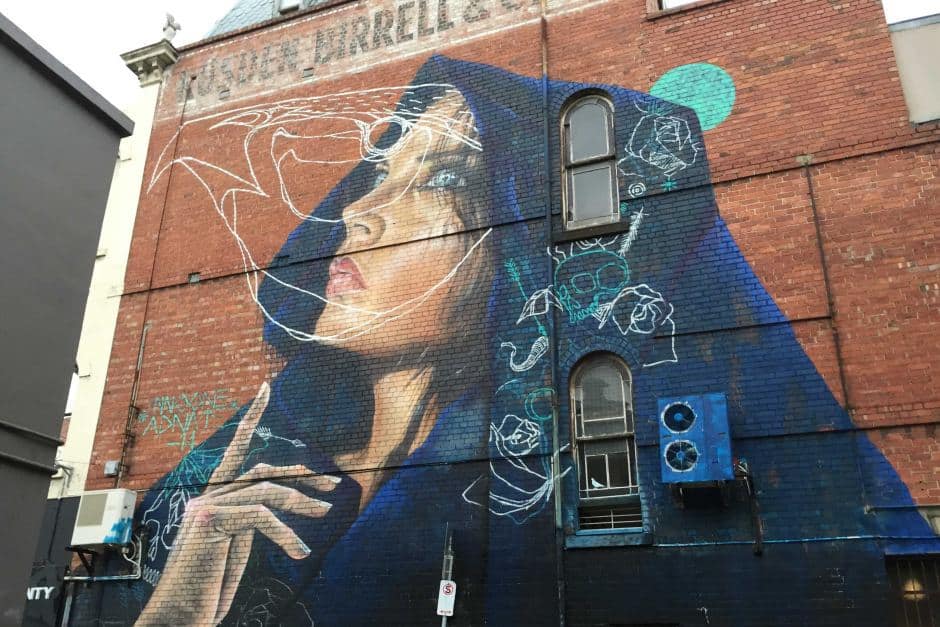 The past year in Melbourne has been one of the best years of my life. I moved here from Thailand after spending two years in Pattaya (Thailand's sex-pat capital) and was keen for something completely different. After much research and recommendations from friends, I decided to check out the place that was ranked as 'The world's Most Liveable City' for 7 years running.
Although I haven't lived in Sydney, it wasn't for a lack of trying. I did attempt to move to there once but gave up after 14 days. Perhaps I should have tried harder to love it, but- like a romantic relationship- if it needs that much work at the beginning, then maybe it's not 'the one'.
Sydney may have a beautiful harbour and lovely beaches, making it a good stop for a holiday. But for me it lacked the liveability factor.
As a large, bustling city, it was just too busy, impersonal and expensive. I migrated 10 thousand miles to Australia for something different, not an antipodean version of London, which it reminded me of [bar the weather!].
Melbourne isn't exactly a small town where everyone knows your name and says hello to you down the street. But the city was immediately different because it just felt right. It felt like home.
Maybe it's because of the city's European vibe or cosmopolitan population that adds layers of character and culture. Perhaps it's that people are laid back yet efficient in equal measures. Or maybe it was just easier to get set up in Melbourne, so I gave it a chance.
Either way, I believe Melbourne is a better place to live.
So to show my support for the city and contribute to the longstanding Sydney v Melbourne wars, here's my two pennies worth 😉.
***
10 Reasons Why Melbourne Is Better Than Sydney
1. Melbourne accommodation is more affordable.
Flat hunting in Sydney was a pain in the cahoonas. Before attempting to move there, I knew it was expensive. But I chose to ignore the masses of people who were telling me it was pricey.
I should have listened.
The best I could find in a suburb not a million miles away from the center, was a house share with four other residents that cost $550 per week! (Note, this was in 2014 so I'm sure it's even more than that now.)
I even remember heading to viewings where university students were sleeping under the stairs and renting off their box room for a similar amount 😩. Yet thousands of people still choose to migrate there every year.
Migrating to Melbourne on the other hand was a lot easier. Accommodation wasn't through the roof and we found a  flat within 2 weeks.
Although the demand for rentals in Melbourne is continually increasing, I still managed to get a nice flat for $450 per week in one of the most exclusive suburbs, Toorak [in 2016]. Without sharing.
Related Read:
Melbourne's Top 5 Most Liveable Suburbs
2. It's Australia's Food Capital
Melbourne has more capitals than a proper noun dictionary. Did you know it's branded as the food, culture, park and education capital of Australia? I still get cravings for my favourite Melburnian haunts, and may need to return soon simply for a food reunion.
Melbourne food is in a different league and I've never eaten so much delicious grub in all my life.
From quality food trucks and Michelin Starred restaurants, to edible art instillations and virtually every cuisine under the sun, Melbourne's food standards are high. It's here you'll find the best souvlaki outside of Athens, or the best Pizza outside of Naples.
The city is also home to many 2+ hatted eateries (Australia's equivalent to Michelin), like Attica, Vue De Monde and Heston Blumenthol's first restaurant outside of the UK. Masterchef Australia is also broadcast from here because [using my Matt Preston voice] Melbourne is the birthplace of innovative cookery countrywide.
Believe me, once you leave, anywhere else is a hard act to follow.
I'm not saying that Sydney doesn't offer good grub; it has some cracking restaurants too. But after my short stint in the city, I don't remember the food being quite so memorable.
3. The Great Ocean Road.
I'm not gonna lie, Sydney's beaches are pretty good and better than St Kilda in Melbourne.
But for me the best coastline is along the truly amazing Great Ocean Road, which is a little over an hours drive from Melbourne. It's frequently branded as one of the best coastal drives in the world, lined with breathtaking views, cool surfer towns and beautiful beaches. If you're living or visiting Australia, then this road trip should be on your bucket list.
4. Coffee, Mate
A huge influence from the European settlers in Melbourne have brought with it a distinguished coffee culture. It was in fact Melbourne that had the first commercial coffee machine imported from Italy.
In Melbourne, barristers take their lattes very seriously. Meaning you're always guaranteed a top notch coffee in any establishment. 🤟
5. Park Life
Victoria is known as the 'Garden State' for all of its parks and lush gardens. What's so nice about living in Melbourne, is that pretty much every suburb has a generous amount of beautifully pruned, green space. It was a real treat after living in Southeast Asia for a while.
6. It's Australia's Culture Capital
Melbourne is such a diverse city and home to the largest number of overseas immigrants in Australia, with its cool vibes emulating a modern European metropolis.
It has a generous mix of contemporary and historical cultural venues, as well as a vibrant independent arts sector and a plethora of events throughout the year.
Another thing I loved about living in Melbourne was all of the cultured fun. There's copious country specific street festivals, film festivals, comedy festivals, the Moomba Festival (…perhaps it should be called the festival state too!). Let's just say you won't get bored in the city.
7. Melbourne life is more laid back
On the whole, Melburnians are a pretty cool, calm and collected bunch. Compared to London, day to day life is definitely less stressful, yet the city and its people work just as efficiently [if not more].
From what I remember, Sydneysiders are generally not as laid back and the city is a bit more fast paced and draining.
8. It's The Sport Capital of Australia
Do you know any other place in the world that has two bank holidays dedicated to sporting events? The Melbourne Cup and the AFL Cup final is bigger than Christmas in the city, with the atmosphere in the streets quite literally electrifying.
And that's not all. The Australian Open and Formula 1 are hosted in Melbourne too, in addition to many other sporting affairs within its Olympic-worthy stadiums.
9. It's The Graffiti Capital
I would argue that Melbourne it also the graffiti capital of the world.
Regularly stopping tourists and locals in their tracks down its funky laneways, it's obvious why Melbourne beats Sydney as the most Instagrammed spot in Australia.
10. Melbourne's Markets
I must admit, I haven't been to any markets in Sydney. But I had to add this one to the list as Melbourne's markets are insanely good. (And I'm pretty sure they're better than Sydney 😉)
Always donning fab food trucks and great stuff to buy, the markets here are well worth many visits. The Queen Victoria Market (below), Prahran and Design Market are just a few of my faves.
Bonus Reason!
11. There's fewer flying cockroaches!
I nearly forgot about the amount of cockroaches that are hanging around Sydney, and the mothers fly too! The Sailor lived there for 5 years when he was at Uni and told me heaps of infestation stories. Gross!
The whole year I was in Melbourne, I probably only saw a couple, and I don't remember any flying at my head!
***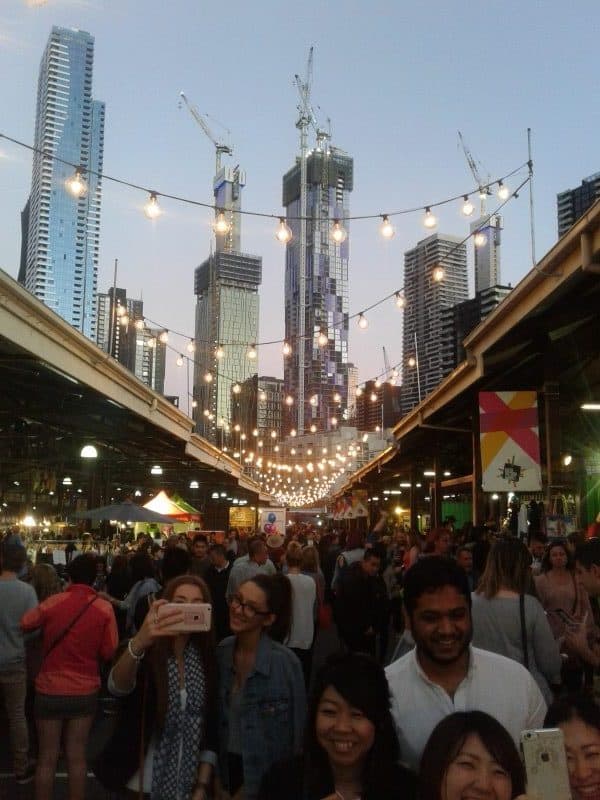 Then, as if it couldn't get any better, there's the Melly Skyline that you can see from almost anywhere in the city.
And when you love Melbourne as much as I do, the view of the city from the Yarra trail or along its Promenade, beats Sydney Harbour any day.
---
Like it? Pin it!