Ahh, Kuala Lumpur. Malaysia's colourful capital that's fast becoming one of the top travel destinations in Southeast Asia. It features so many yin and yangs: it's lively yet laid back, progressive yet burgeoning and solidly urban, yet surprisingly rural.
It's a city I've happily called home for the past two years and a great access point to the rest of Malaysia & the continent. Lots of people venture here for a mini city vacation, or as a stopover before heading further afield.
Want to be in the know before you go? Here's a roundup of what to expect from this vibrant metropolis and top tips before the trip.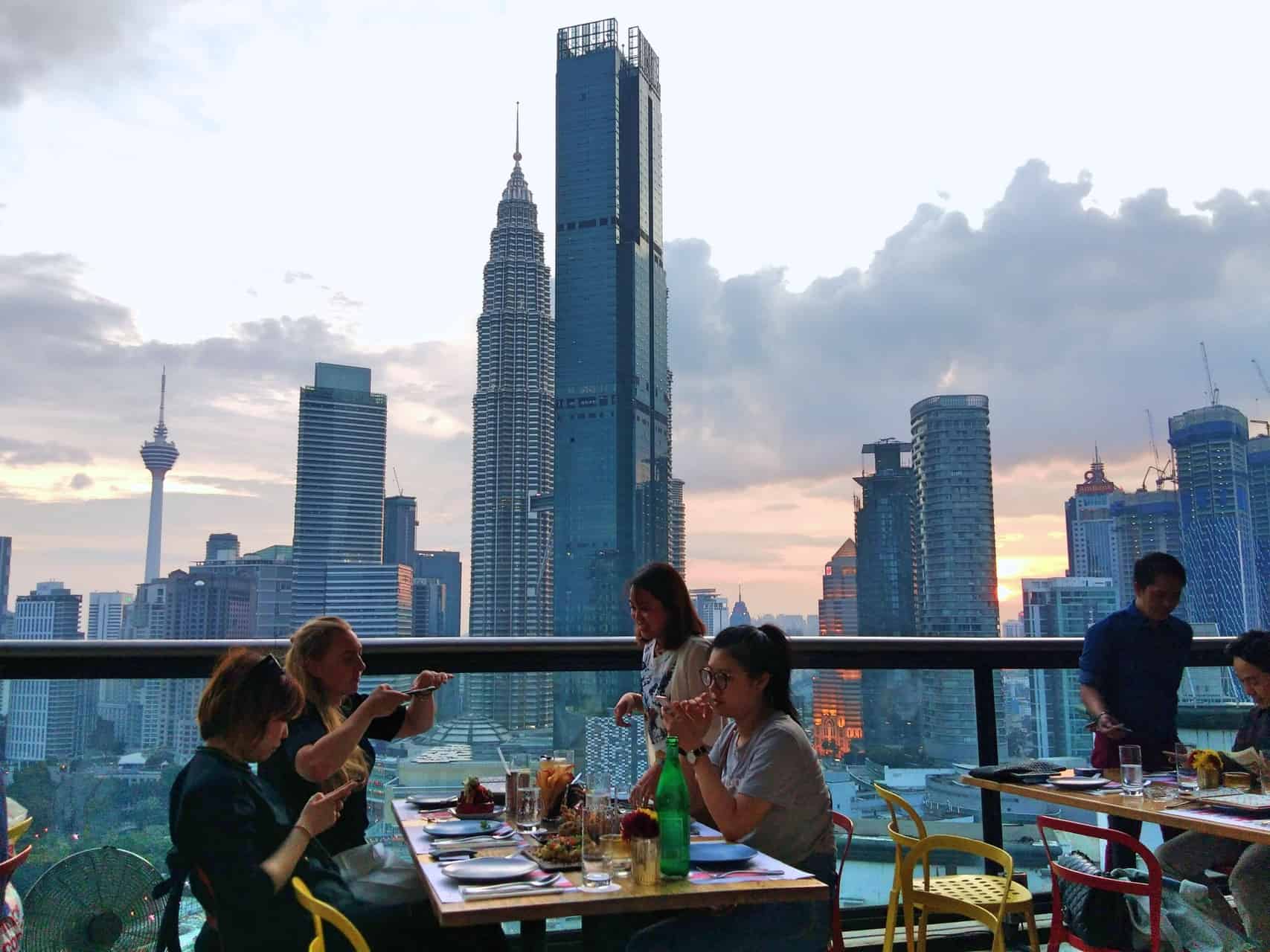 The Ultimate Kuala Lumpur City Guide
---
How long should I stay?
Kuala Lumpur has been a great place to live and I'd recommend it to anyone considering moving to Asia. But I think it's one of those places that's better to live than holiday.
You can definitely spend a good few days well here, but there's not heaps of things to do for tourists, compared to London or Paris. So if you're on a 10-day or 2-week vacation, I would only set aside 2-4 days.
Similarly to England, France or anywhere else, the best bits of the Malaysia are not in the capital. If you want to venture around the country, then check back here soon for my round-up article on top Malaysia vacations!
Related Read:
From KL to the Country: A Weekend Retreat at Mangala Resort and Spa
Weather
Firstly, there's only one temperature in Malaysia: hot, hot and hot! On average, your looking at the low-mid 3o's (°C) everyday.
It's always humid too (if you're a frizzy hair kind of girl, then you'll love it! 😆). Unlike other tropical destinations I've lived in, there's no "official" wet season. Some months are wetter than others, but in Malaysia, it rains whenever the heck it wants. So be prepared for unannounced tropical downpours, which can be fun to watch somewhere dry.
Tip: Pack light (absolutely leave your Timberlands and coat at home!) and avoid synthetic materials that stick like glue when you're hot (cotton or linen clothes work best.) Check the daily weather forecast before planning outdoor activities, or just take a brolly and hope for the best!

When to go?
KL is a pretty good destination all year round, although bear in mind the months with more rainfall and factor in major festivals. The city can get a lot busier around Chinese New Year (Jan/Feb), Ramadan and Christmas.
The People
KLites are some of the loveliest, honest and most genuine people you could meet.
Unlike anywhere else in Southeast Asia, the city is pretty multicultural. Apart from the Malays, who form the majority and are mostly muslim, there's a sizeable Chinese and Indian population who have been emigrating here for the past two centuries.
In addition, there are many expats like myself who form the 1%, along with economic migrants from SE Asia and further afield. Everyone is accepted in KL and Malaysians are very tolerant to all ethnicities and religions, even if they don't mix much between themselves.
Before I chose to move to the city, I thought it might be quite restrictive as a muslim majority country. But it's not at all. In KL, pretty much anything goes. You'll find restaurants selling pork (they'll specify 'non halal' outside), alcohol is readily available, and there's a number of Hindi & Buddhist temples and churches that sit harmoniously alongside mosques.
Tip: I dress slightly more modestly here than I used to in Europe out of respect for the locals and because I don't want the Indian men eyeballing me! Skirts and tank tops are still fine for women, just don't walk around with your puppies hanging out.
The Lingo
The official language is Bahasa Malaysia, but almost everyone here speaks a good level of English. This makes it a lot easier to get around and do your business, but I'd still try to learn some key words to earn a few browny points.
Do still expect some language barriers when conversing in English with Malaysians; for most it's still a second language. To make it easier for them (and you) try to speak clearly, and avoid idioms or giving too many instructions all in one go.
On the other side, you'll also come across many locals with better English than you (or I!).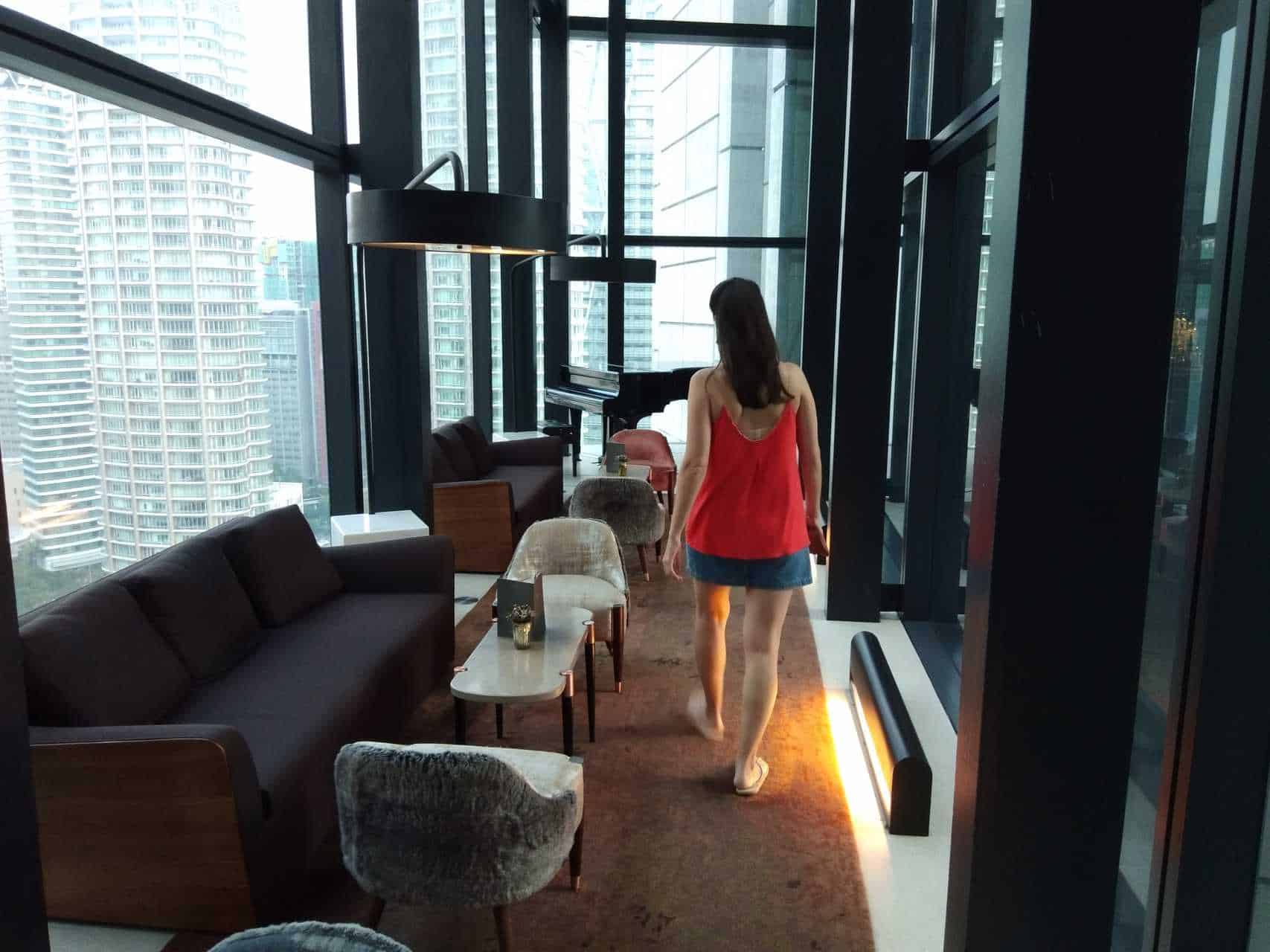 The City
Kuala Lumpur was founded in 1857 by the Chinese, then moulded by the British, brutally occupied during WWII by the Japanese (still evident in parts of Chinatown) and has thrived since it gained independence in 1957.
It's a destination made for lapping up culture, people watching, to marvel over architecture, eat delicious food and get a taste of multi-faith, multi-ethnic Malaysia. Being a city that was once pure jungle, there's also some lush pockets of forestry dotted around, which is made for exploring.
KL impressed me when I first arrived as a tourist/budding expat and it was a lot more modern than I was expecting. Compared to Bangkok, KL is less polluted, less hectic, nicer to walk around and has a lot more green space. So generally it's more pleasant!
For newbies to Southeast Asia, expect street food to be in abundance (although it's by far not the only option), for life to move more slowly (but not at a snails pace) and for the streets to be fragrant. If you're not smelling the delightful aroma of Indian spices and curry, then you'll be getting a whiff of the sewers!
Getting To KL and Travelling Around Town
To be truthful, I've never used public transport here! 🙈
Even though it's readily available, convenient and cheap, Grab taxi is what I've used from day dot. It's generally more convenient than the metro (door to door always wins) and relatively cheap, with a 10 minute journeys usually costing between RM 10 to 15 ($3-5 AUD.)
Grab taxi is a bit like the Uber of Southeast Asia, which used to be here until it was sold to Grab last year (in 2018). Since then, Grab is a bit more expensive as they now have the monopoly, but it's still reasonable.
However as an alternative, you can try using MyCar which started out to rival Grab's hike in prices and offer cheaper rates. There's not always as many drivers but it's gaining in popularity.
To get to or from the airport, I always use Grab. They have set their prices to RM65 (not including tolls…I usually pay around RM75 with them) and the journey is a modest 40-50 minutes.
You can download the Grab or MyCar app straight to your android or iPhone. Setting up an account is easy and can be done before you get here. You can pay in cash or [Grab only] via Grab Pay which deducts money from your bank account.
Fancy renting a car and heading out of the city?
We always use GoCar. There are multiple GoCars dotted around KL and it's usually more convenient than venturing to a car rental.
You can register via their website and then book cars on the app. They have a newer fleet of Renault Capturs at RM 109 per day, as well as their older Nissan Almeras at RM 90 per day.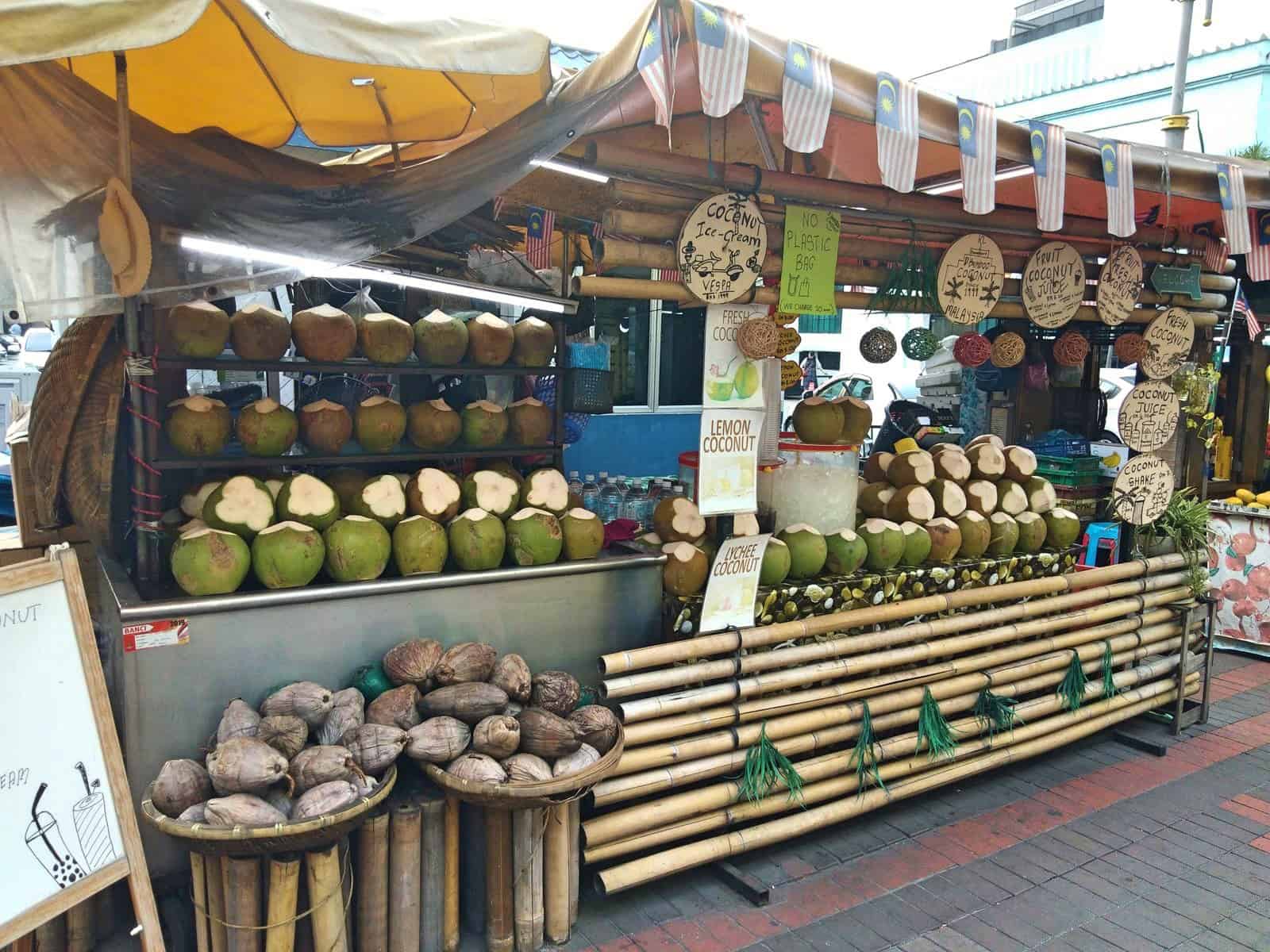 Safety
Kuala Lumpur is one of the safest places I've lived. It's definitely not on par with London but probably similar to Prague or Melbourne.
Of course, like any other large metropolis, be vigilant and keep your wits about you. Petty theft like bag snatching and robberies are not unknown, although violent crime is rare. I've heard a couple of stories on the grapevine since moving here which have always been friends of friends.
Over the past two years, I've never felt uneasy or threatened in KL and thankfully I've never had anything bad happen to me (touch wood.) Just don't leave bags unattended or put valuables on tables in full view, and you should be fine.
Average Cost
A lot of people have this perception that Asia is dirt cheap, but that's depending on how you want to live. Westerners generally like to keep a lot of their creature comforts and splurge a little extra on holiday, so it wont be as cheap as chips.
KL can be as modestly priced or expensive as you want it to be. The city is certainly more pricey than most other Southeast Asian countries, bit its still not on par with Japan, Singapore or the west.
On the whole, alcohol is more costly than you'll find back home because of the 'luxury items' importation tax, but its not ridiculous. You probably pay about the same for beer, wine, spirits and cocktails as you would in Melbourne, but the wines you'd pay $10 Australian dollars for in Oz will be almost $20 here.
To save a few bucks, eating street food is generally a cheaper way to dine or using public transport to get around (but that said, frequently taking a taxi won't break the bank.) There's also many free things to do in the city that you can take advantage of if penny pinching.
Average Price Guide
In Malaysia, the currency is Malaysian Ringitt (shortened to RM.) RM10 is roughly $3.5 AUD (or £1.9 GBP / $2.4  USD / €2.15 EUR.)
10 minute taxi ride: around RM10-15.
a glass of wine: RM25-35
beer: RM15
a cocktail: RM40-50
dinner in a mid-range restaurant (no drinks): RM100-150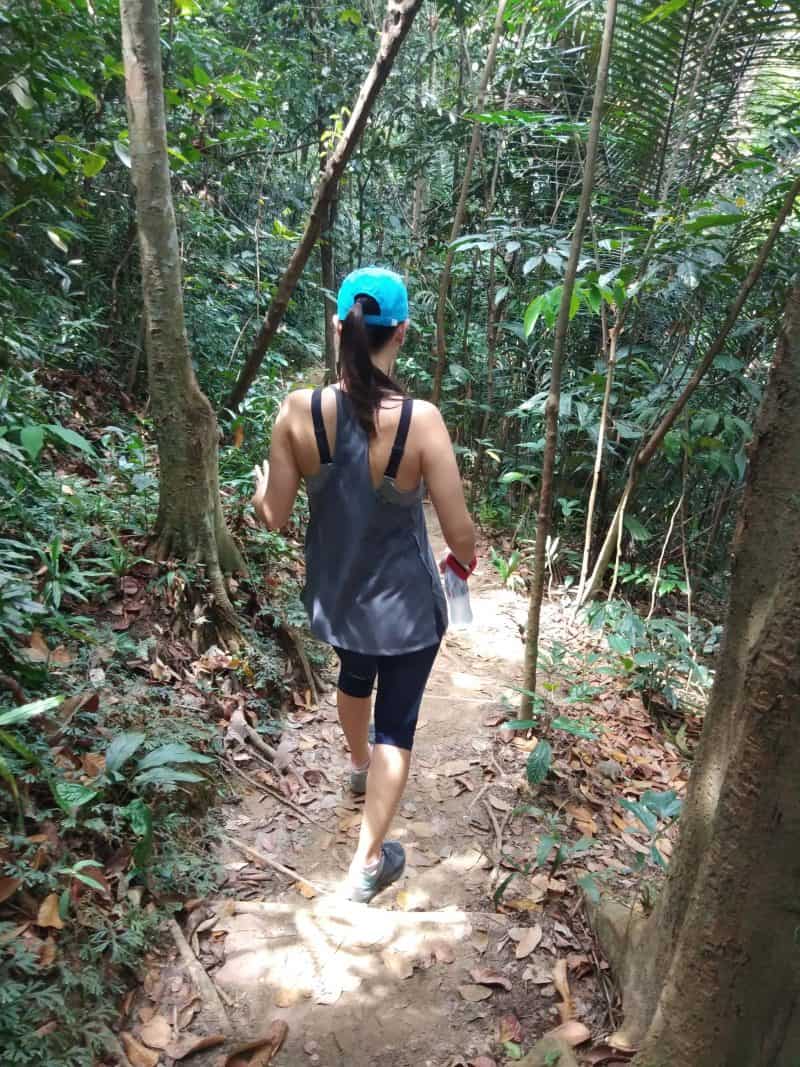 Where To Stay
If you want to be in the thick of the action amidst the skyscrapers, then KLCC is a good bet. It's easy to walk around and a good spot to access some (but not all) activities. However it's worth bearing in mind that traffic here is even worse than the rest of the city, and hotels in this region are often pricier for that *priceless [not!] KL city view.
Top choice Hotel in KLCC: There's a number of mid to high end hotels in this area. I've stayed with Double Tree by Hilton in London and Melaka and always had a comfortable stay with them. It's a little pricier than some other hotels but always good value for money. I book through Booking.com for the best rates and genius discounts.
Some holidaymakers also stay in Bukit Bintang which borders KLCC (so traffic here is just as bad.) It's got a generous selection of restaurants and bars, and offers a lively nightlife in the Changkat area. Some quieter parts of BB are convenient to stay in, although I'd personally avoid accommodation in the Changkat area.
Search for hotels in Bukit Bintang: check out Booking.com for competitive rates.
I wrote an article for expats on the best areas to live in KL and a couple of those neighbourhoods would be ideal for tourists too. Bangsar Village would be my top choice for you guys, which is a more affluent neighbourhood and great for accessing KLCC as well as the nearby burbs. It has a lively yet more sophisticated restaurant and bar scene, and a number of shopping centres in the vicinity.
Top Choice of accommodation in Bangsar: You'll probably find better stays on AirBnb if heading this way, or you can check out Pullman's Hotel which is just below the main Bangsar strip. I've stayed at their hotels in Thailand and they're always a good quality choice. It's also close to the highway so you should be in easy reach of anywhere in KL. (Book through Booking.com)
If you want another expat friendly suburb that's a bit quieter than KLCC and Bangsar (but not too quiet!) yet still has all the conveniences, then my suburb of Mont Kiara is a good location. Although it's worth bearing in mind that taxis to the center take about 25-35 minutes and cost between RM25-30.
Top Choice of accommodation in Mont Kiara: Like Bangsar, you'll probably find better stays on AirBnb.
SIM & Internet
Get a MyMaxis SIM at the airport or as soon as you get to KL (don't forget to take your passport in order to buy one). Then you can download the Hotlink Red app to top up and there are various packages and bundles available. A 7-day 4G internet pass cost RM10 for 1.5GB.
Flights to Malaysia
If coming from Europe, our preferred carrier is always Emirates. Their Airbus planes are spacious, comfy and the service is always top notch.
If heading from Australia, I've used Quantas in the past who are always professional and efficient (although their service isn't quite as luxurious as Emirates! 😉) If you want to go budget, then Air Asia or Jetstar is an option too.
When searching for the best rates and routes on flights, I always use Skyscanner before booking with individual airlines.
Travel Insurance
We always get travel insurance before venturing out of Malaysia and I'm recommend you doing the same; it's always better to be safe than sorry as my mother used to say.
The Sailor usually books through CoverForYou which is underwritten by AXA. Their cover is comprehensive, and includes everything from medical emergencies, to muggings or missed flights. There are also a number of package options to to suit all budgets.
---
Planning a trip to KL? Pin it for later!